Having friends over for playdates is something I have enjoyed doing since Henry was a baby. The moms group I'm apart of has the most amazing ladies and it is always so fun to get together so the kids can play and us moms can have adult conversations. One thing that is always a must on a play date is yummy snacks. They keep the kids happy for longer periods of time, which in turn keeps parents happy and stress-free. Throwing a festive playdate is so fun for the kids and since Halloween is my favorite holiday, the two go hand in hand. For this playdate I wanted to incorporate a different kind of treat. One that I know the kids would love yet wouldn't send them spiraling out of control on sugar. Enter Dick & Jane Educational Snacks. In every bag are the perfect sized cookies for little hands. They are filled with nutritious ingredients and completely free of chemicals. I have tried these little shortbread cookies and they are amazing. I wouldn't want to feed my kids anything that I didn't love and these have definitely passed the test.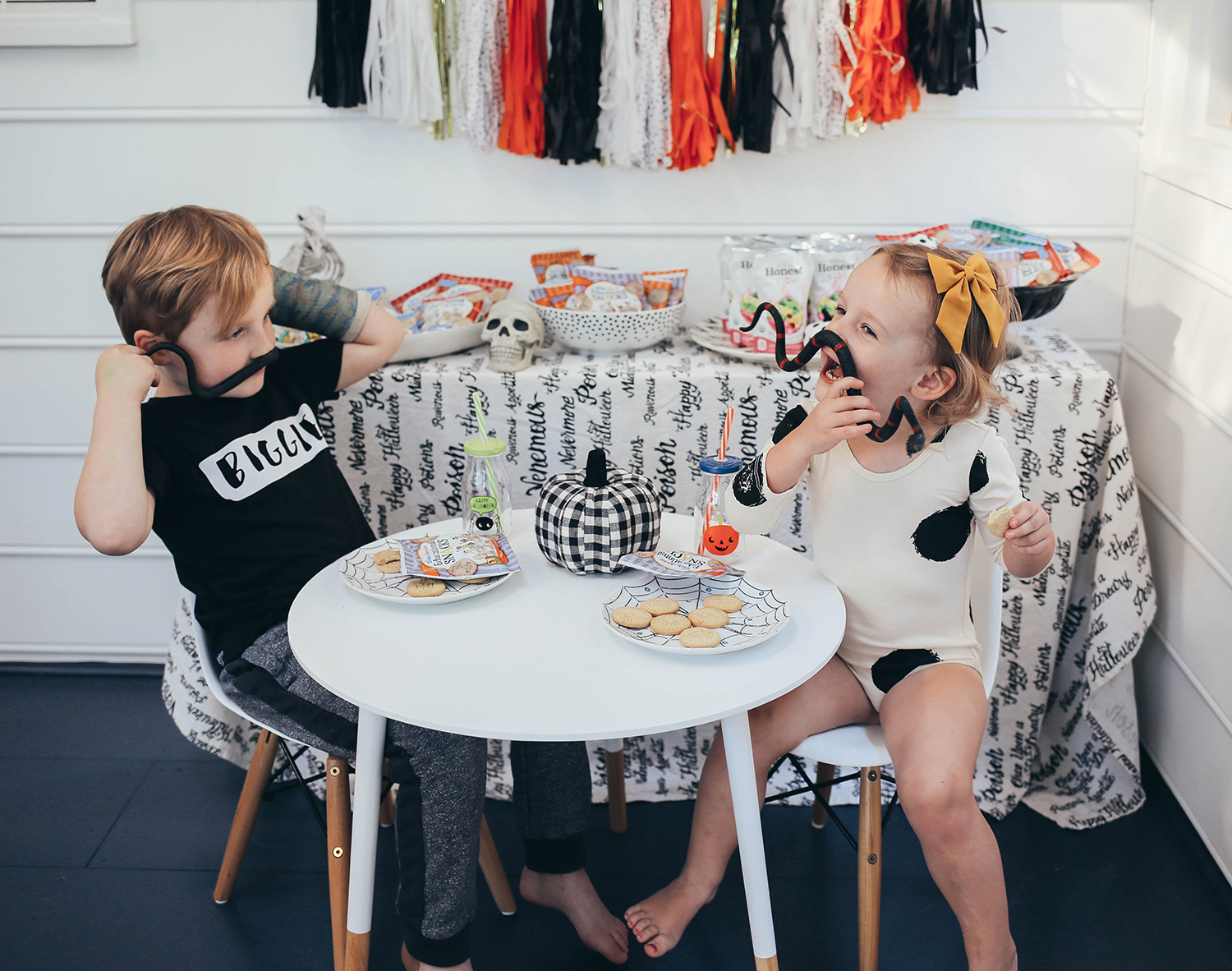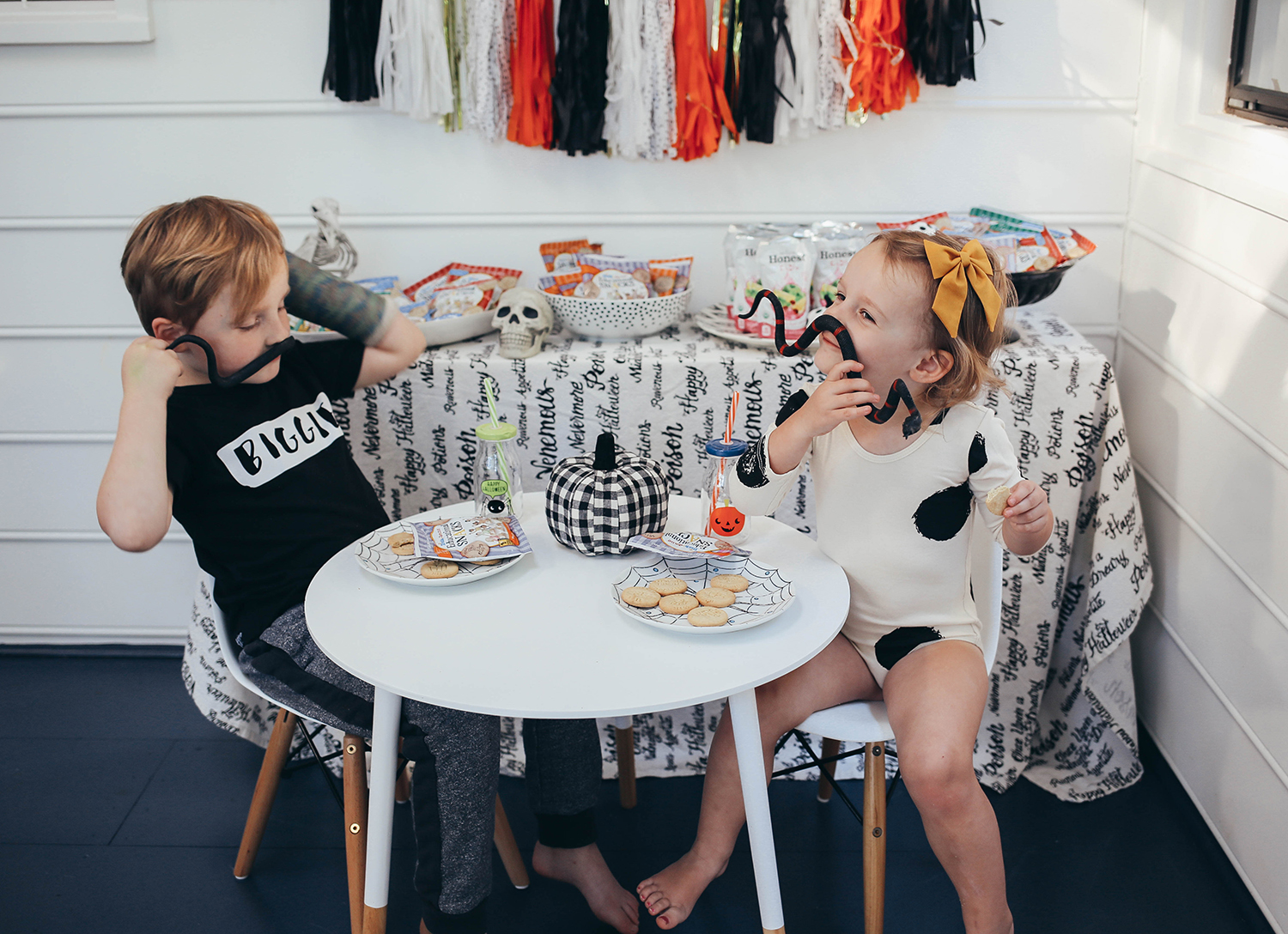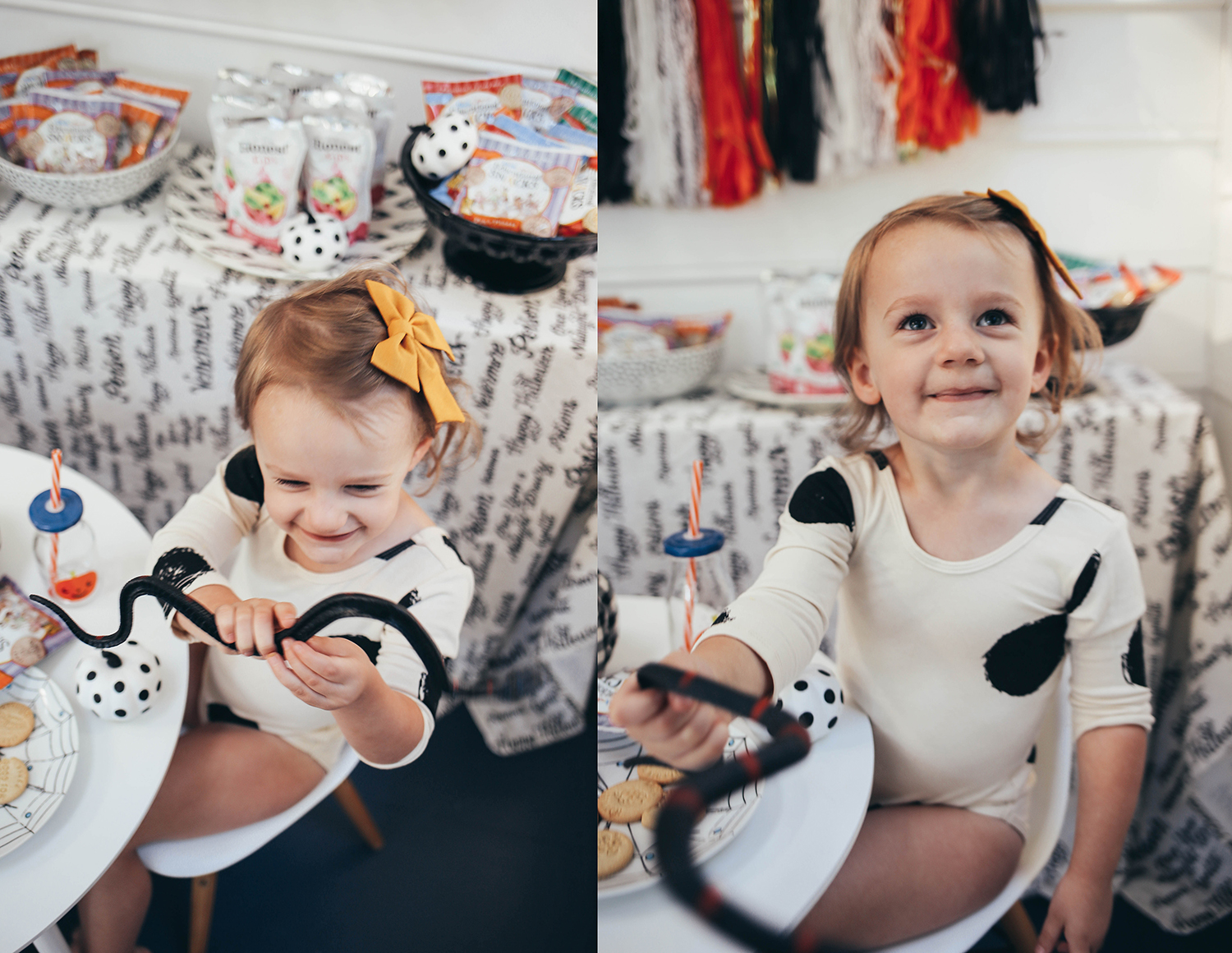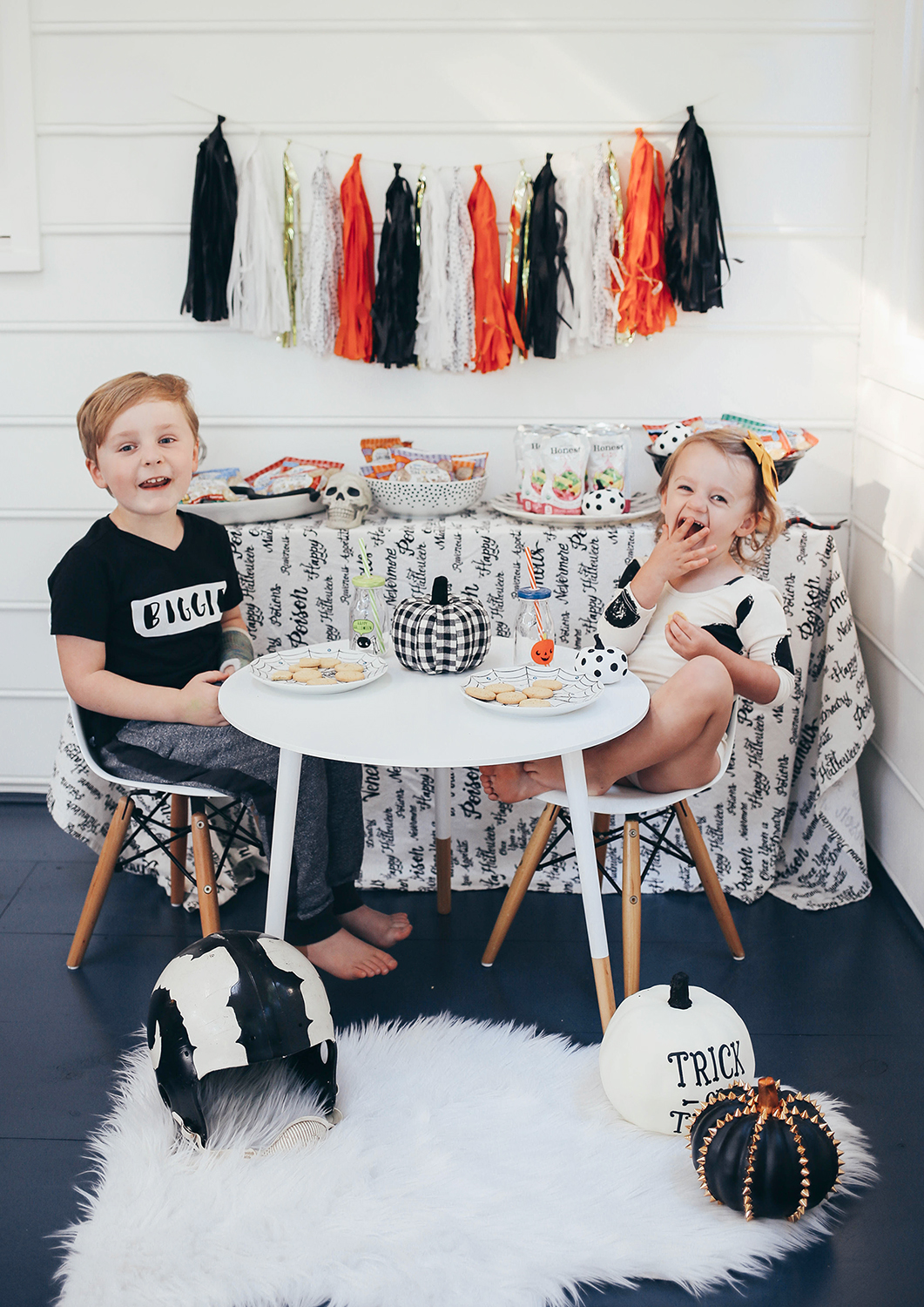 These days my kids have turned into constant snackers, especially Evelyn. She used to be such a great eater and now she will literally push food out of her mouth with her tongue when I try to get her to eat something. All the foods she used to love (berries, eggs, pasta, vegetables, cheese) literally make her gag now. Between 2-3 years is a common time for kids to start becoming picky with their food so as long as she's gaining weight and staying healthy, I try not to stress over mealtime that often.
Snack time is huge around our house and my kids are mostly grazers. I definitely don't mind giving them snacks that I know aren't loaded down with sugar and are also low in fat. Dick & Jane Educational Snacks are also perfect for school parties and I have already planned on bringing them to Henry and Evelyn's classrooms. I know their teachers will thank me because they don't want to be stuck with a bunch of children on a sugar high once the party is over. Almost all schools and daycares these days have a nut-free policy. It may just be peanuts or in some cases it could be all nuts entirely. The Dick & Jane Educational Snacks are entirely nut-free and are sure to be a popular treat amongst students and teachers.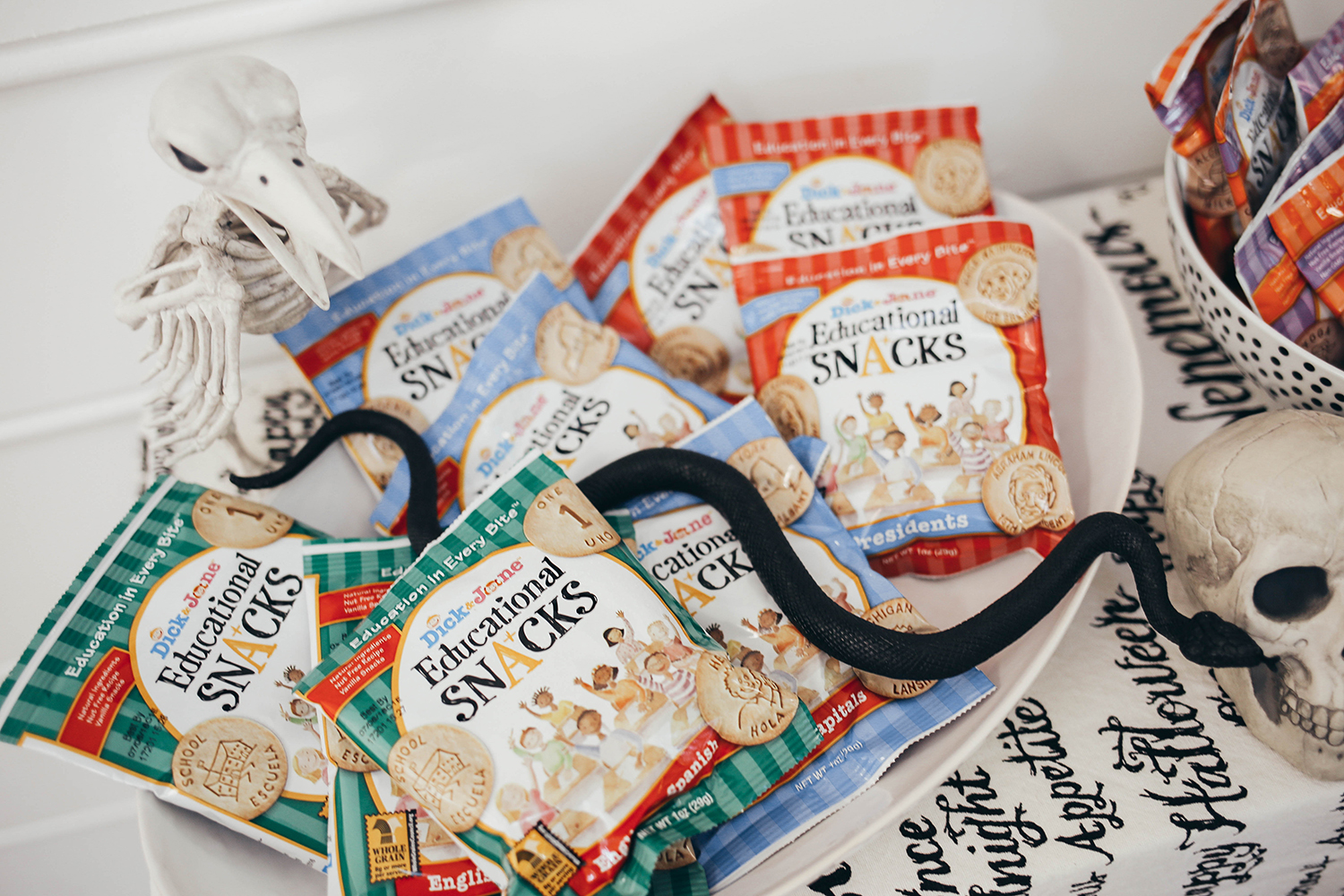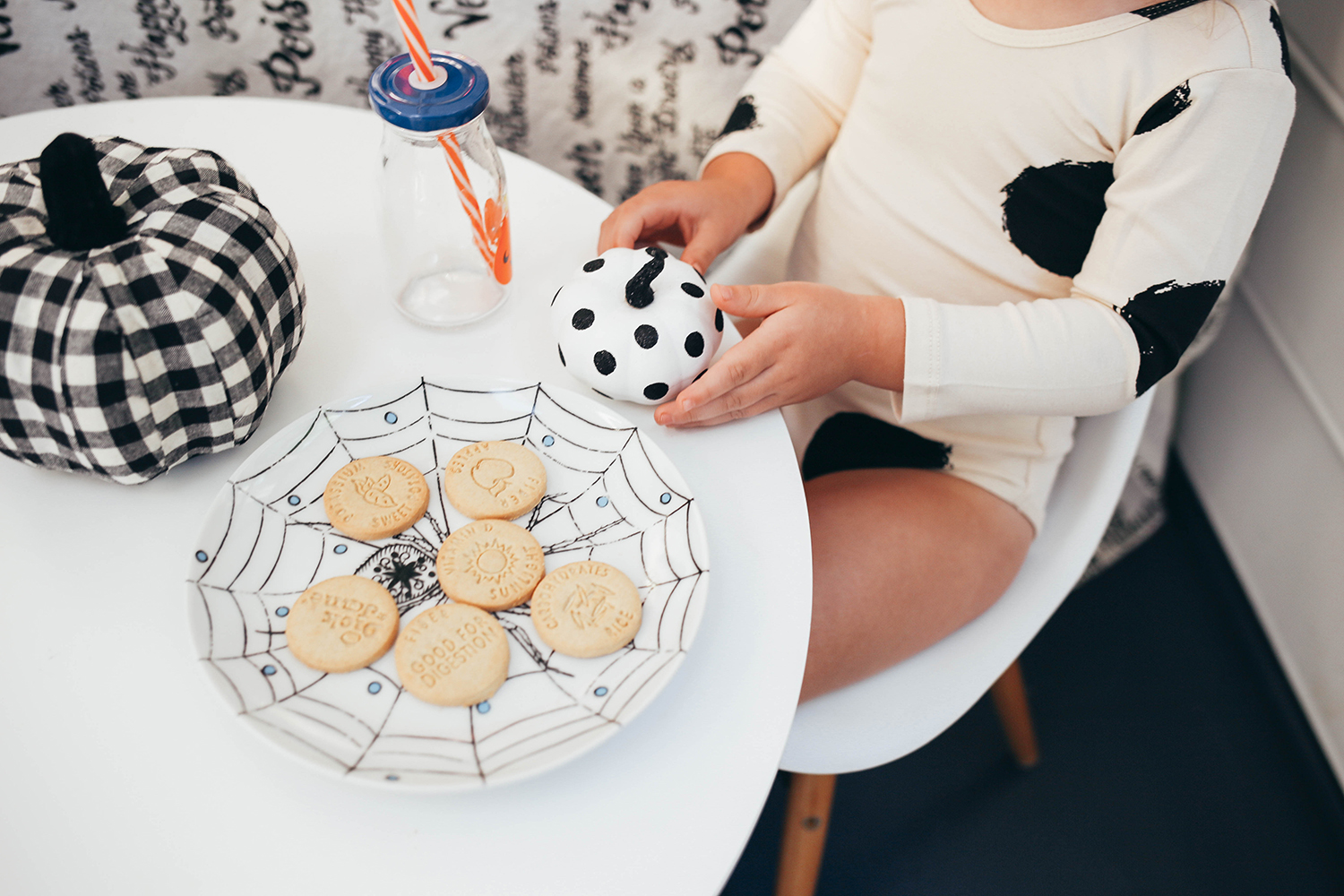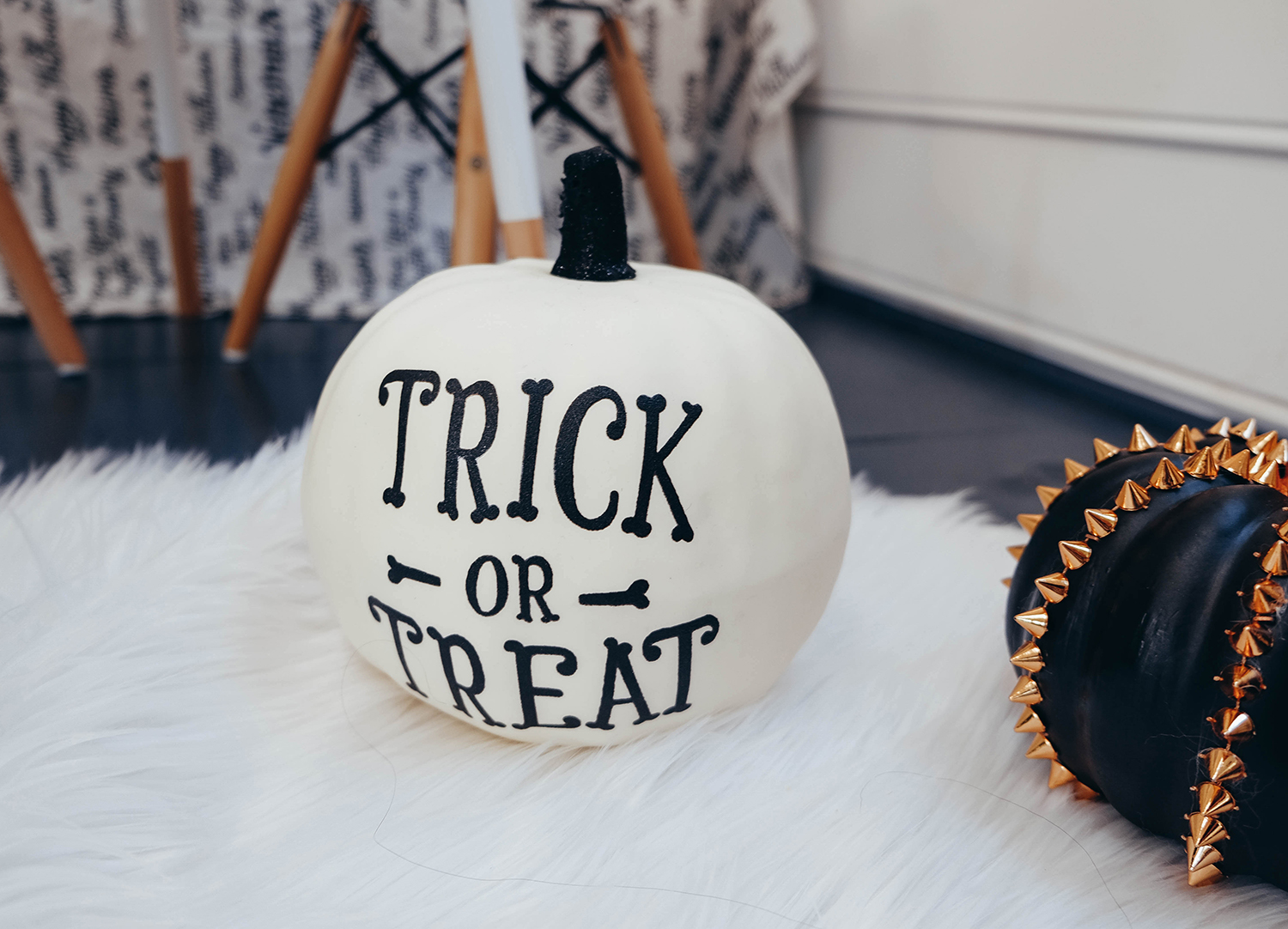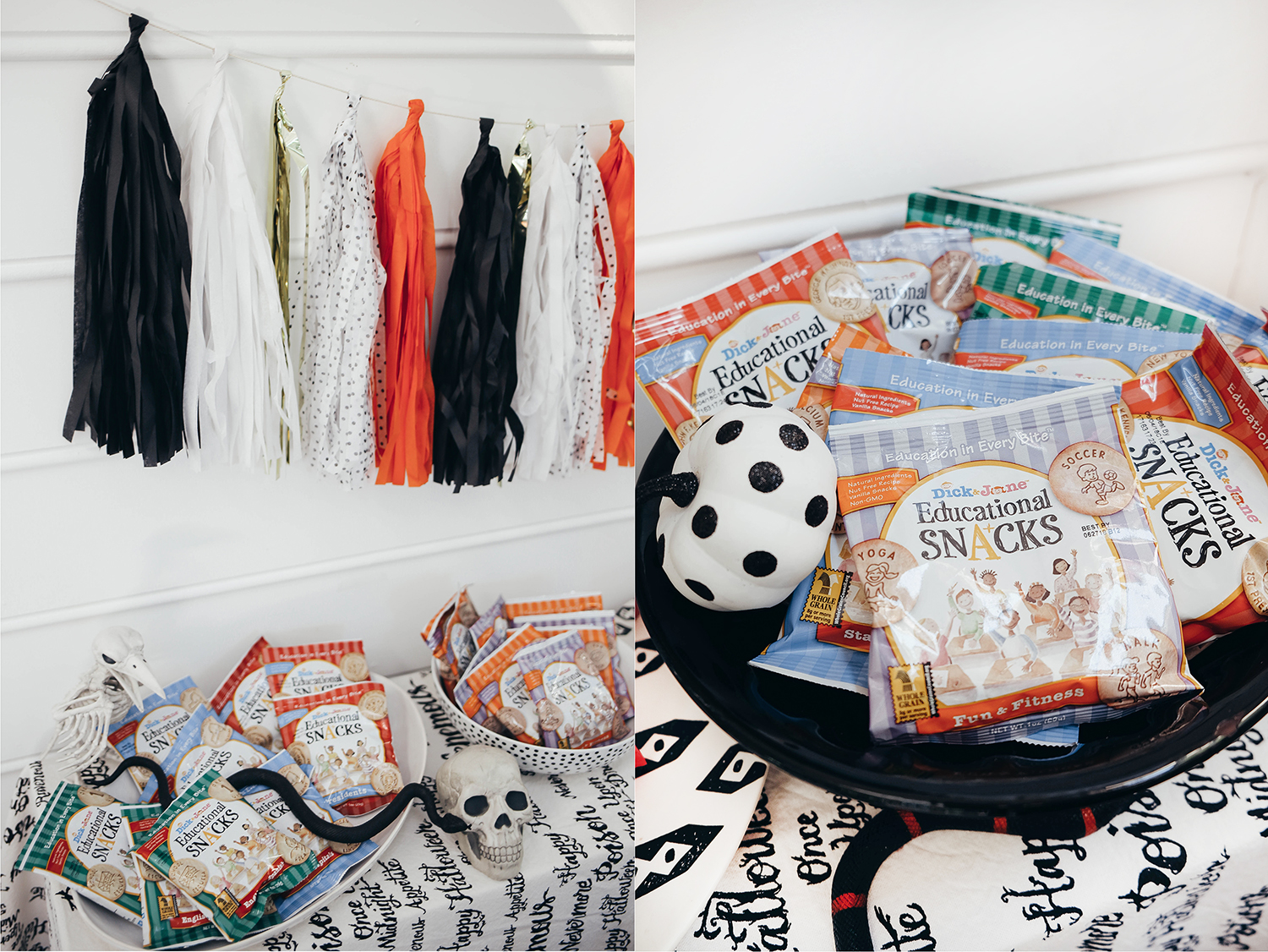 In addition to tasting so good, they aren't called educational snacks for nothing. I love that the snacks are not only delicious but instrumental in my kids learning. Henry has been a sponge since starting Kindergarten and has really loved all the knowledge he's gaining. Every day he comes home spelling a new word or adding numbers together. This morning when he woke up the first thing he said was "Did you know that 20 is two counts of 10?" It's like his brain is constantly in absorption mode and he can't get enough. The Dick & Jane snacks come with States & Capitals, Presidents, Fun & Fitness, English & Spanish and Food & Nutrition. Each cookie is stamped with adorable images and wording so that your kids not only satisfy their bellies but also their mind. Henry loves to hear what is on each cookie and try and memorize the symbols. These mouthwatering cookies really are more than just a snack.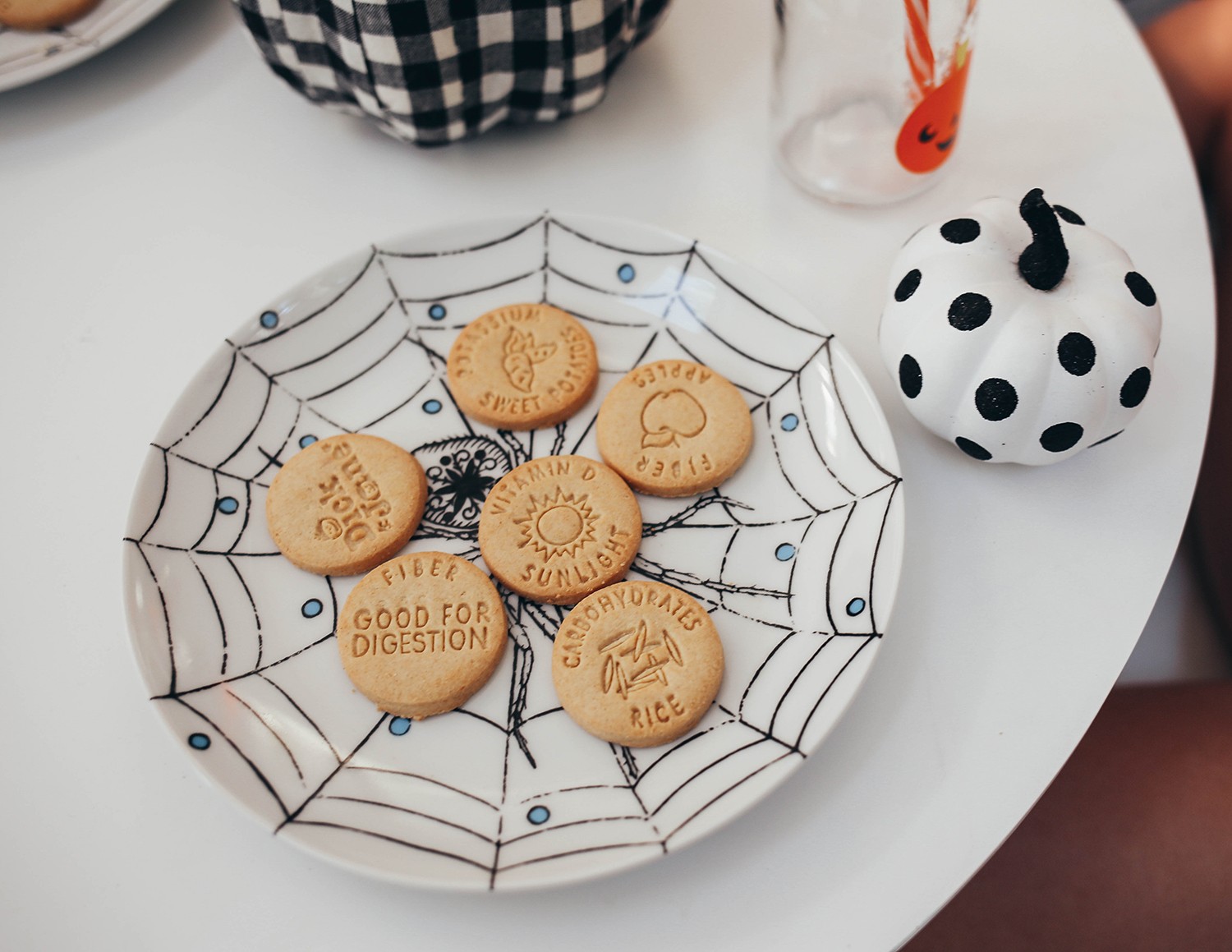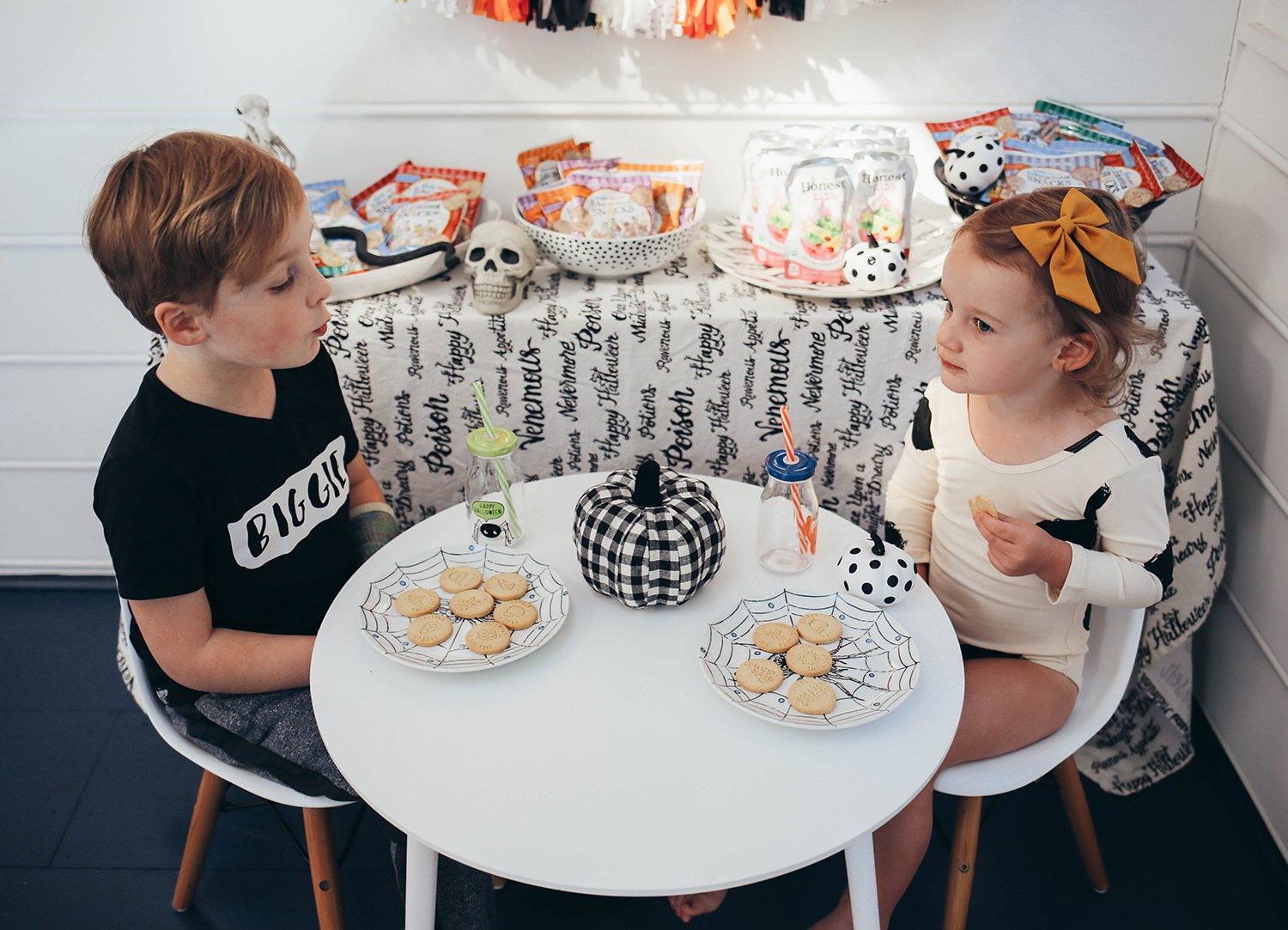 If your kids haven't tried these yet then they are missing out! From now until October 27th, you can save 15% on the 30-count cases with code CHANEL15. And since they're available on Amazon that means fast shipping! I can almost guarantee you will not be disappointed in these and you will probably end up eating a few bags yourself 🙂 Let me know if you have tried them in the comments below! I would love to hear what you thought!
*This post was sponsored by Dick & Jane Educational Snacks. As always, all opinions are my own.*