You all know that I have a tendency to go a bit overboard when it comes to birthday parties. I just can't help myself and I actually enjoy throwing them. I love working with a neutral color pallet because it makes decorating much easier. For Evelyn's 3rd Birthday the theme was Swans with black, white, and blush colors. This made finding decor and using pieces I already had super easy. I chose to decorate our empty sunroom which has become my go-to for parties and get-togethers. It's a blank canvas and gets a ton of natural light.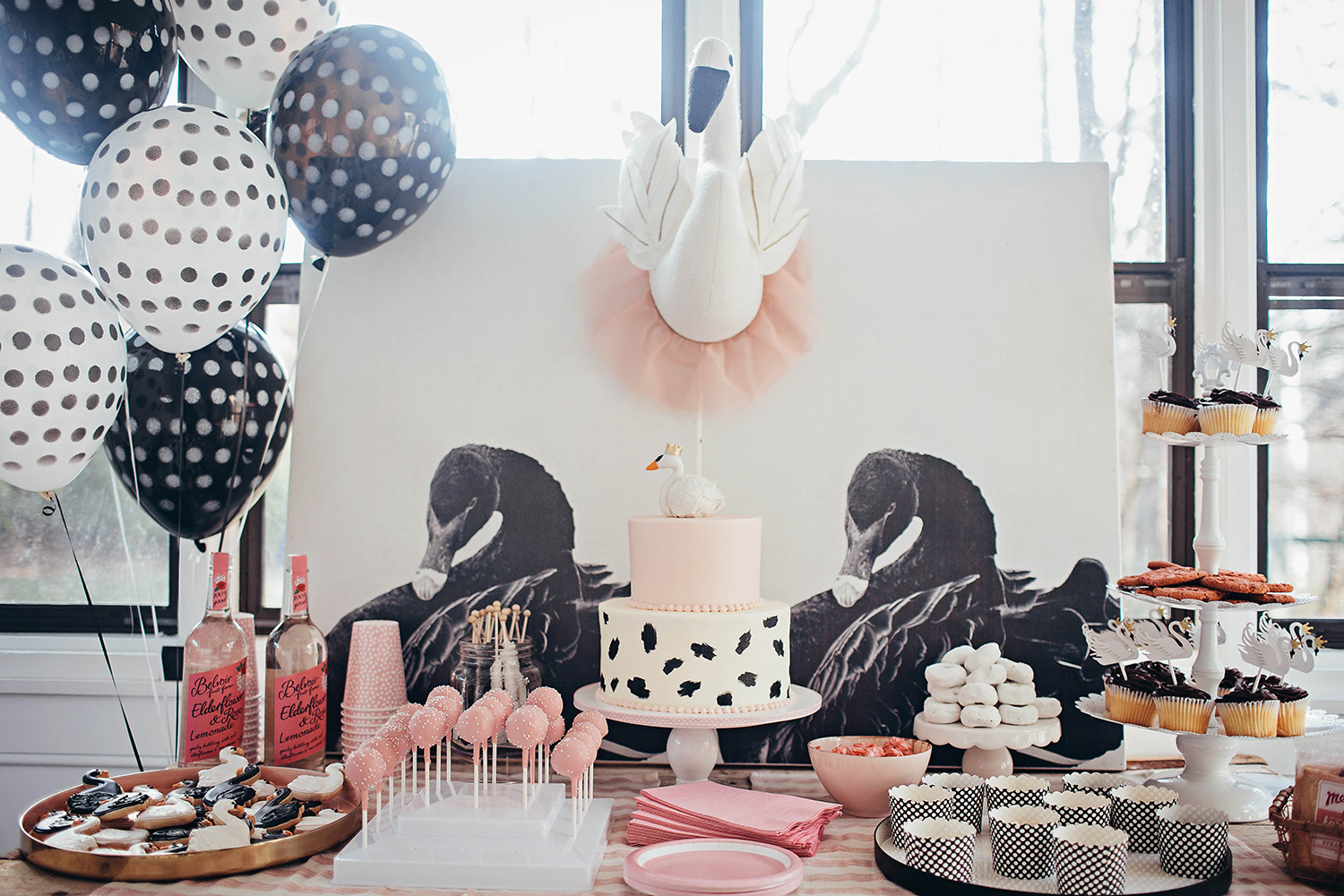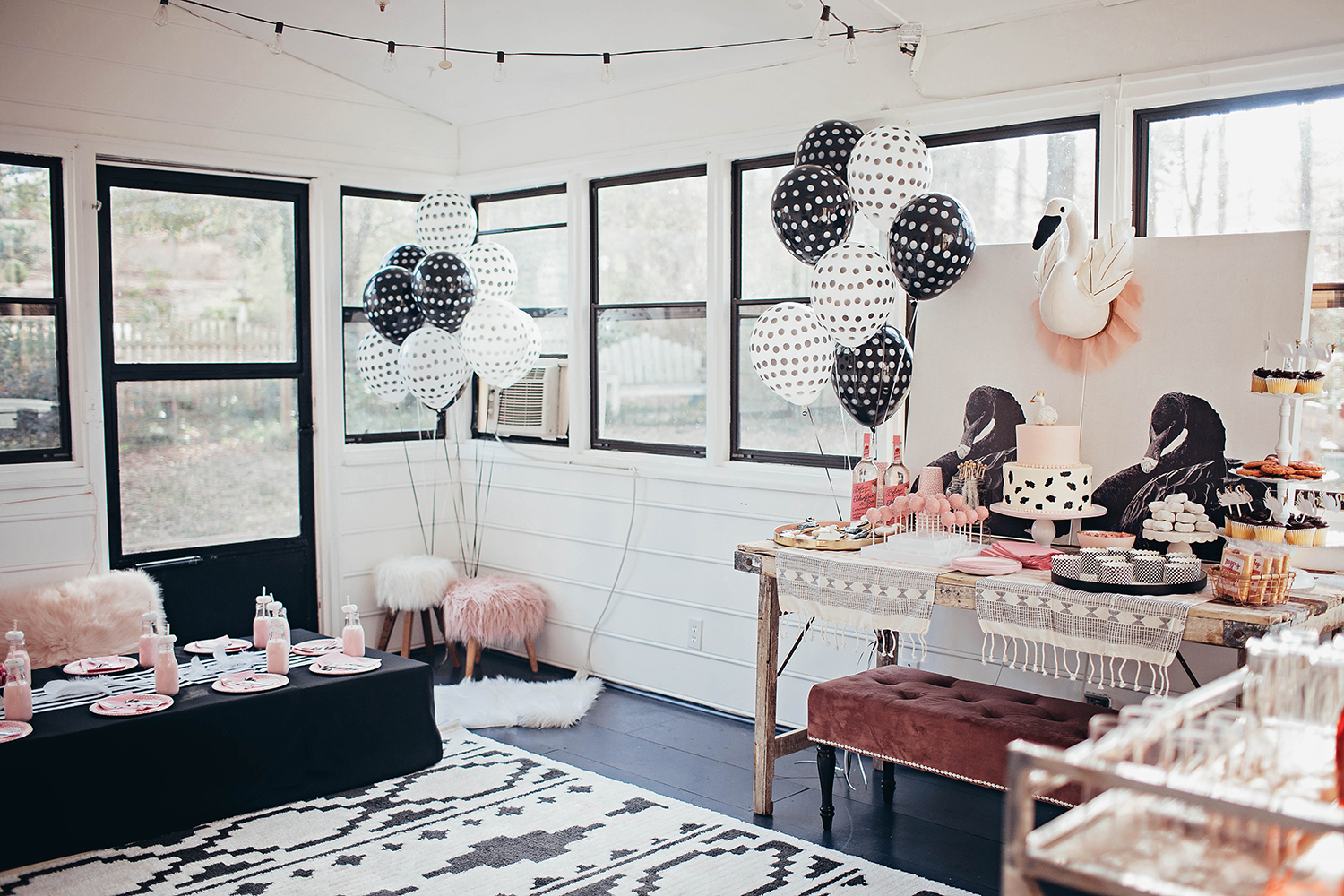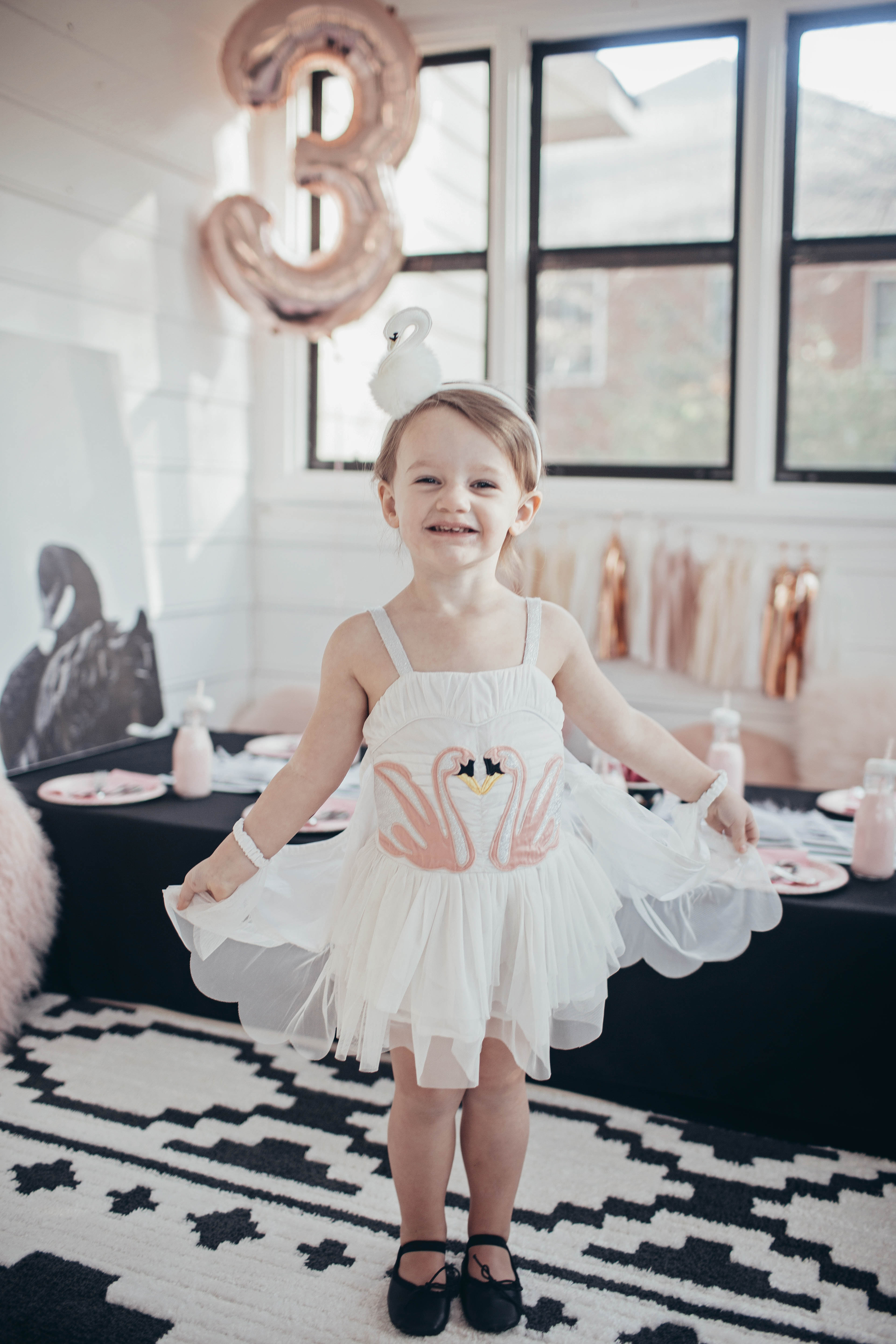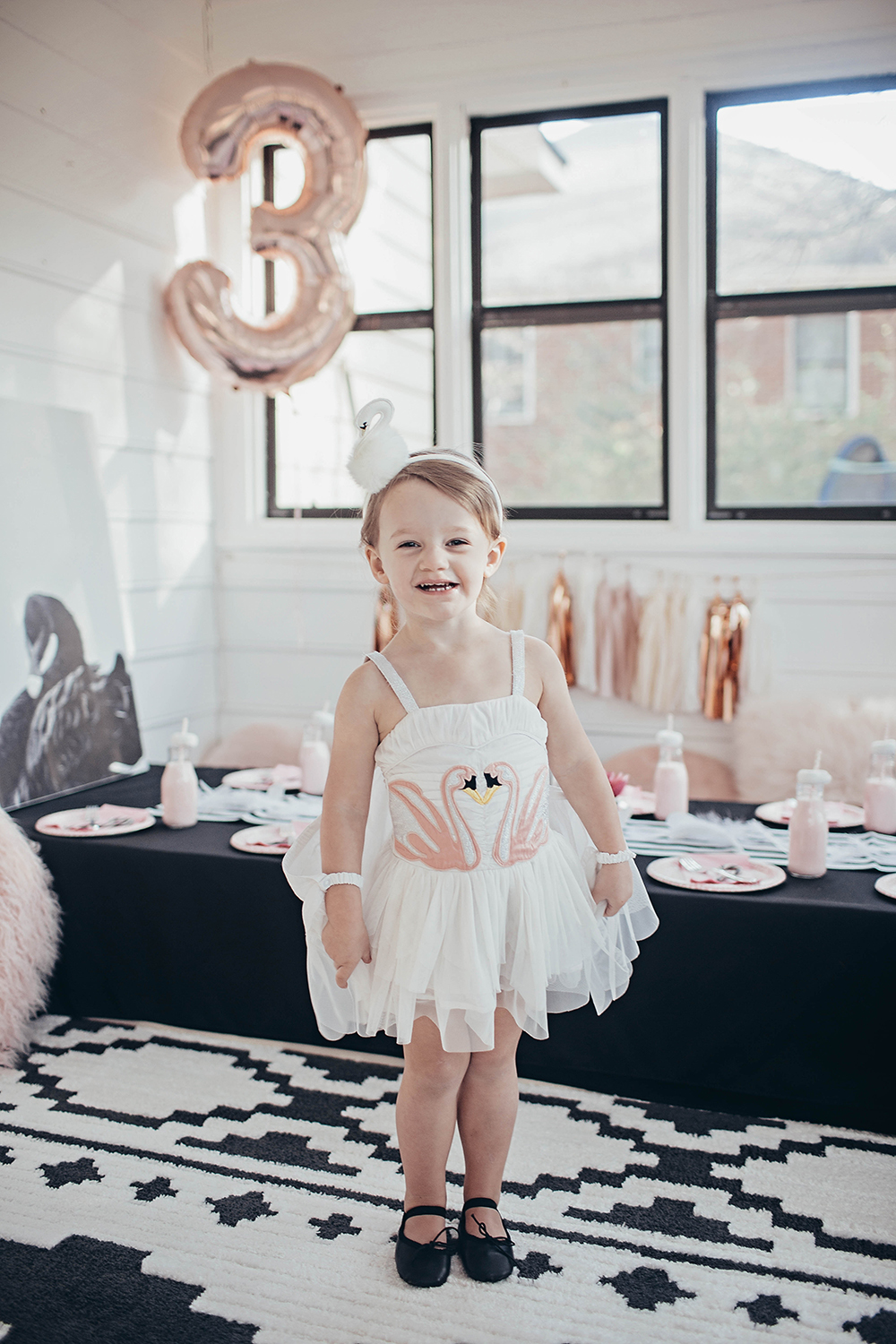 Evelyn's adorable swan dress is from Stella McCartney kids, her black ballet shoes are from Target and her headband is from H&M. That headband is what inspired me to throw a swan party for her. Last April a girlfriend and I went to NYC for 24 hours to eat our weight in decadent treats and I found the headband on clearance for less than 2 dollars at a local H&M.
In lieu of standard goody bags that are usually filled with little items that will eventually get thrown away, I opted to get all the little girls coming black leotards with tutus. I found a killer deal on these at Amazon at only $5.99 each. Seeing as how in the past I have spent way more than that on goody bags, these were a steal. My husband built the garment rack and donut wall. I woke up early Sunday morning to get 2 dozen donuts from Dunkin Donuts so they would all be fresh and make the room smell good. The cake pops were from Starbucks – I hit them up early and luckily they had all 25 cake pops at the store. If you are buying these in bulk for a party or event, get to the store early and ask if they have any frozen. They only need to be left out in room temp for about an hour and then they are good to go!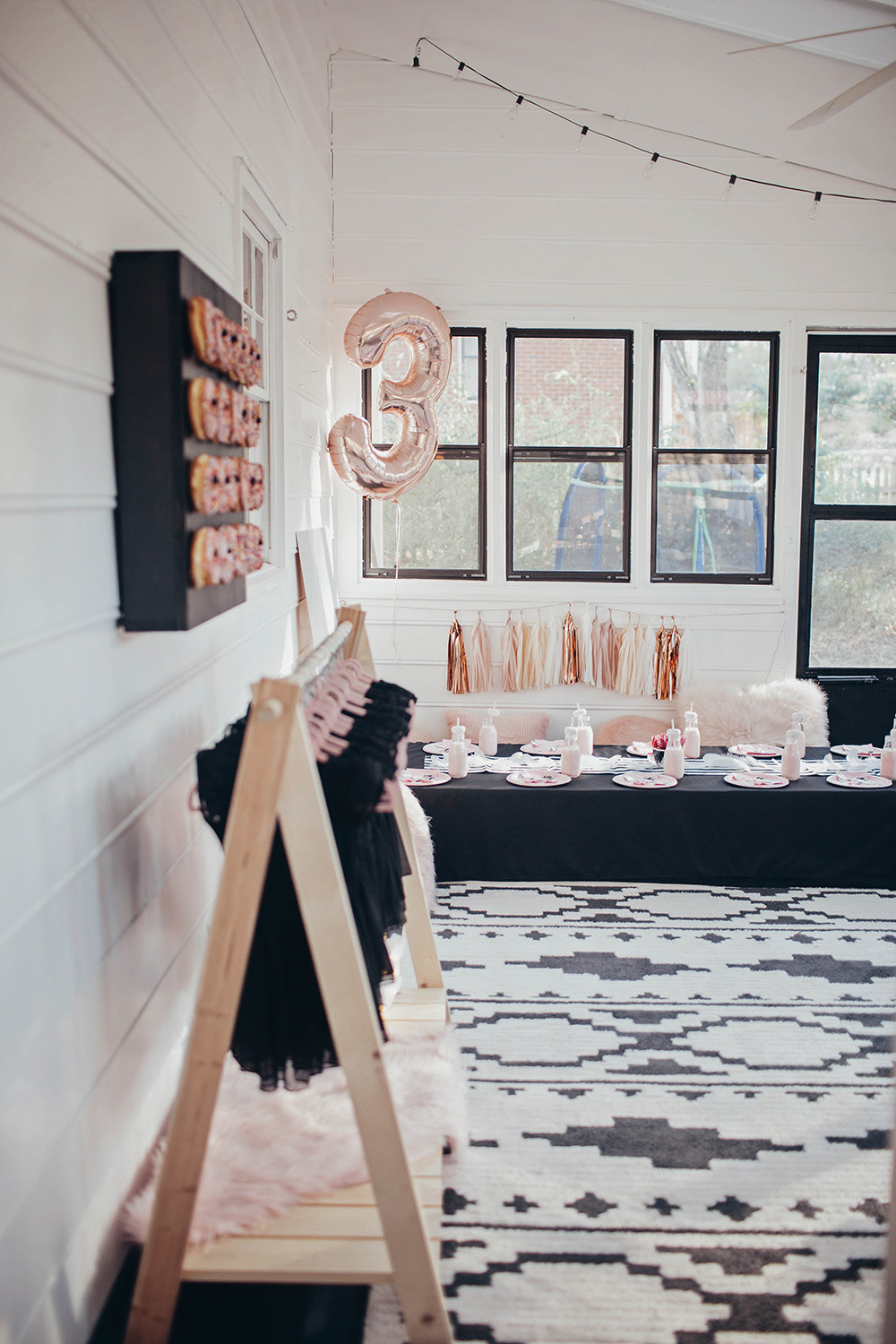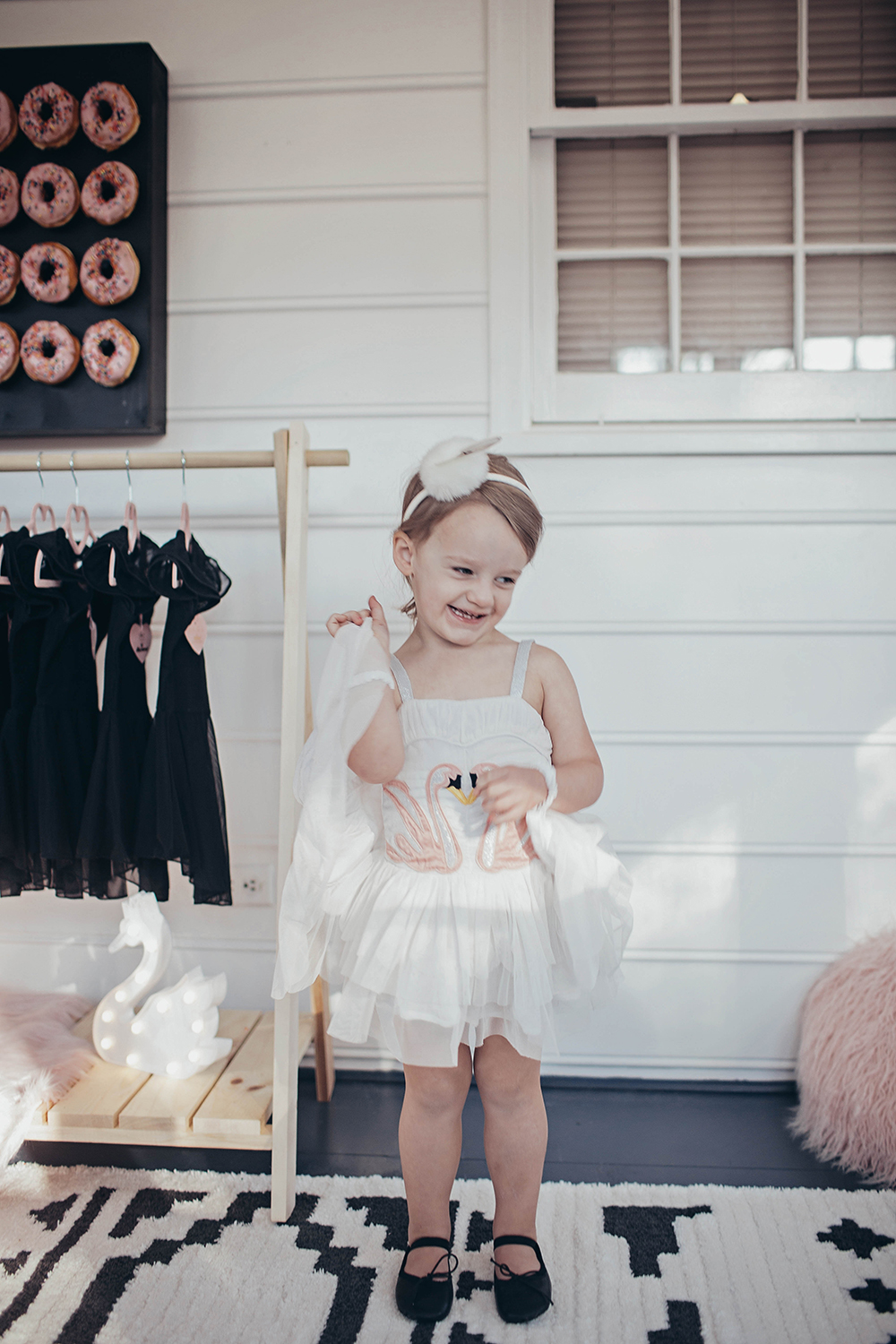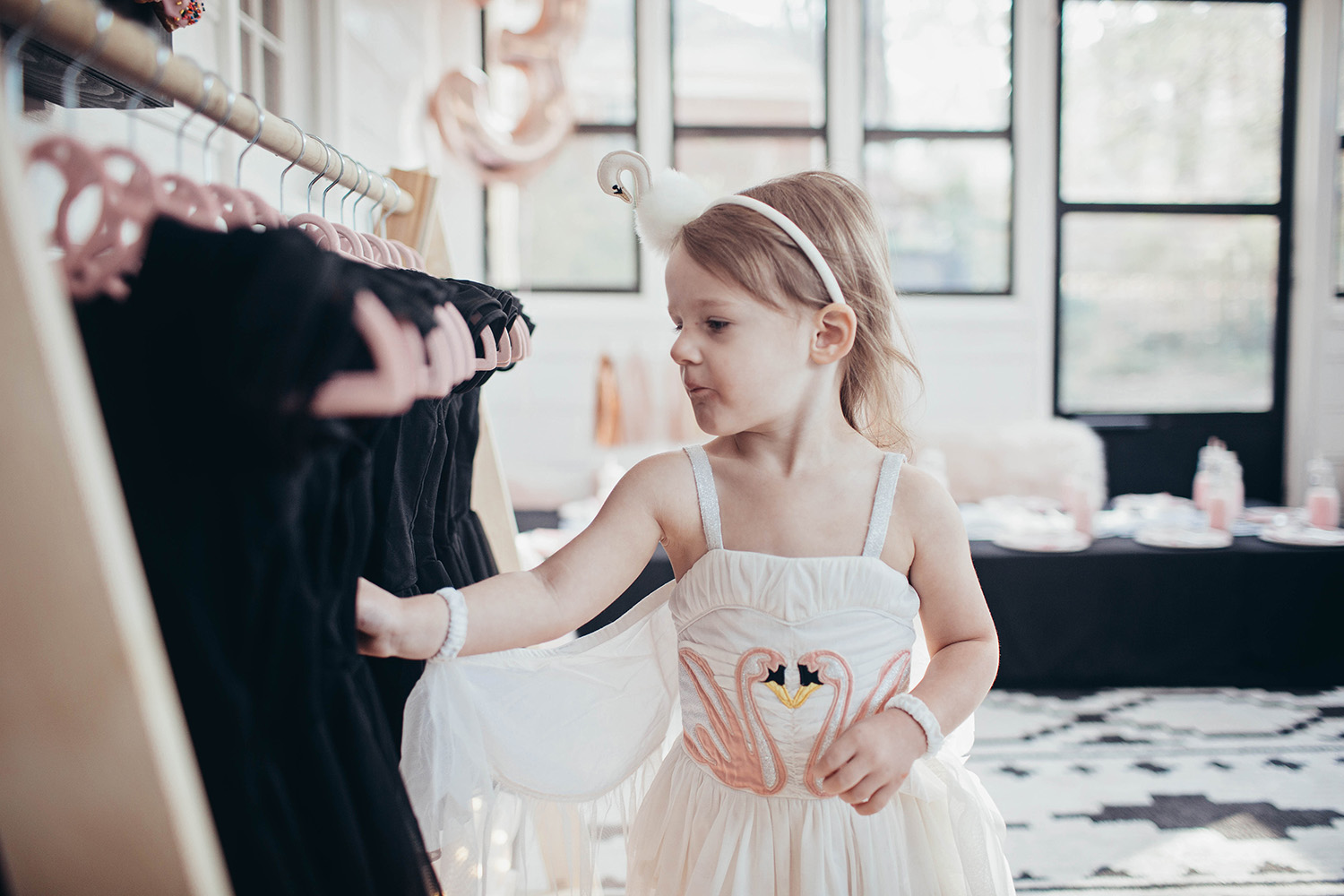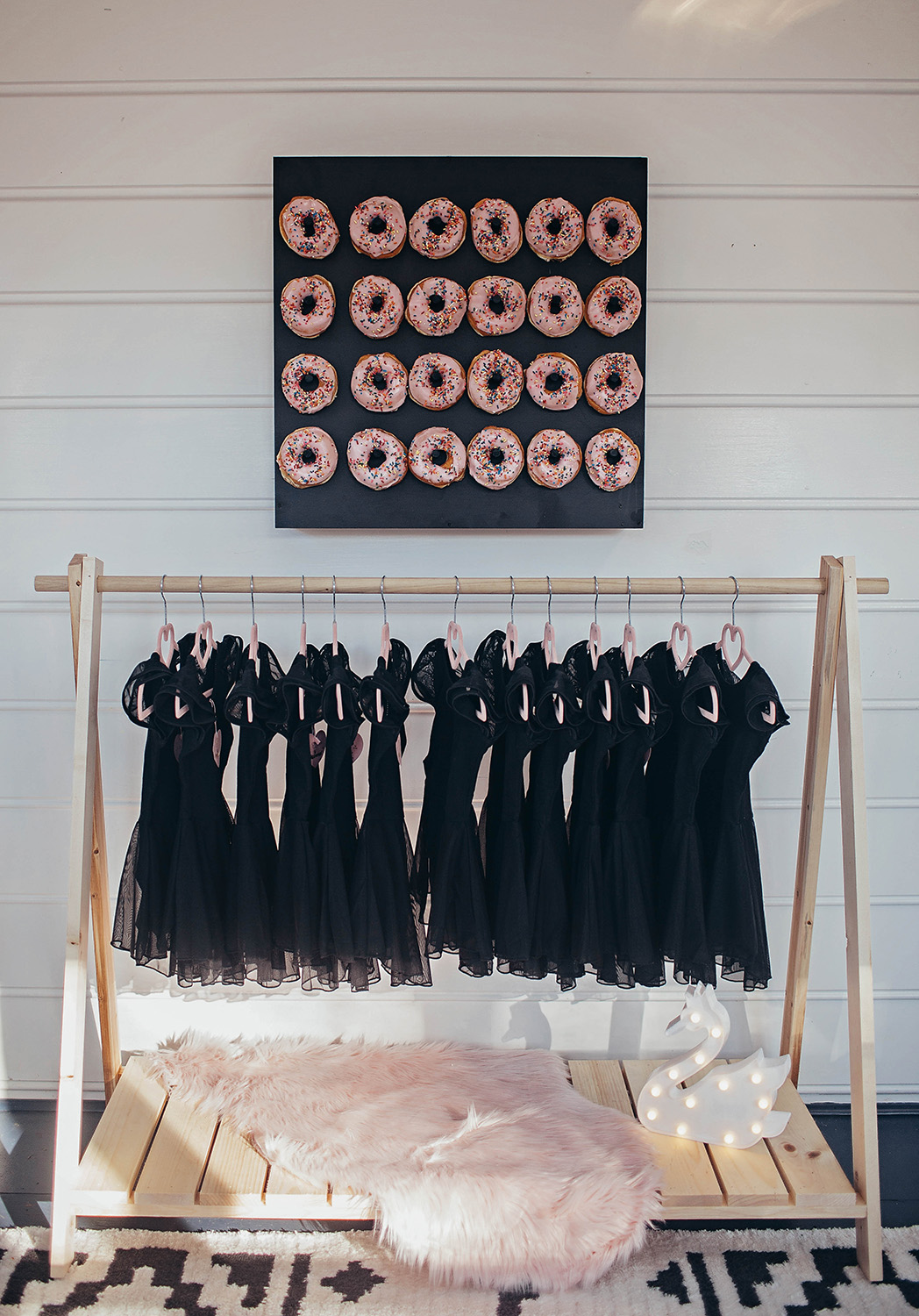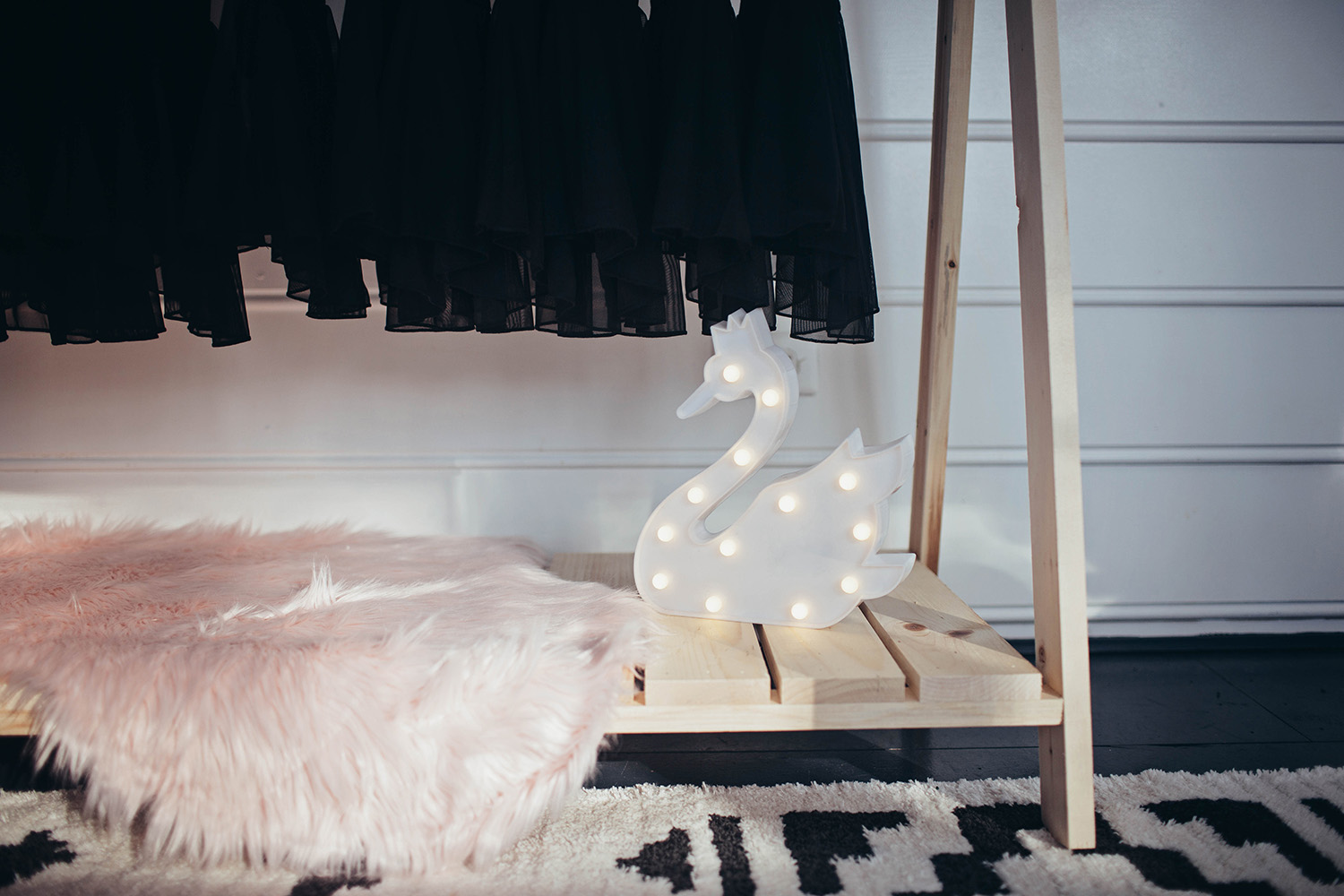 The majority of the items for the party were purchased on Amazon, my saving grace. I have linked everything below. A few times a year in the Target Dollar Spot, they have glass milk bottles for $5 a pair. Over the years I have stocked up and use them for almost every party and holiday. For the little girls, I served strawberry milk with white powder donuts on top. The napkins, silverware,  and plates were also from Target. I added some oreo candy canes to the table settings to match the black and white table runner, which was sprinkled with white feathers. The table that the girls sat at was also built by my husband and I surrounded it with plush blankets and pillows.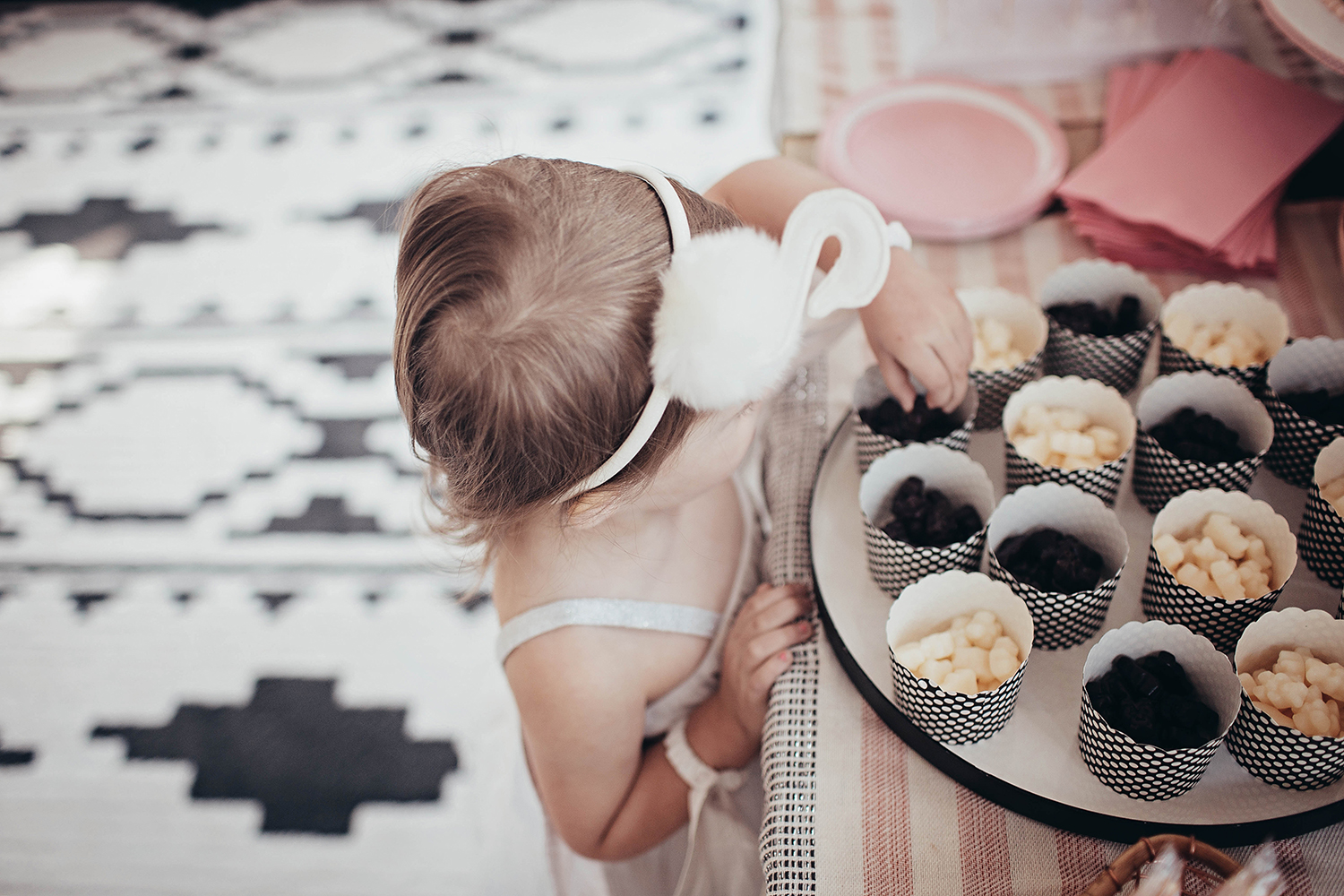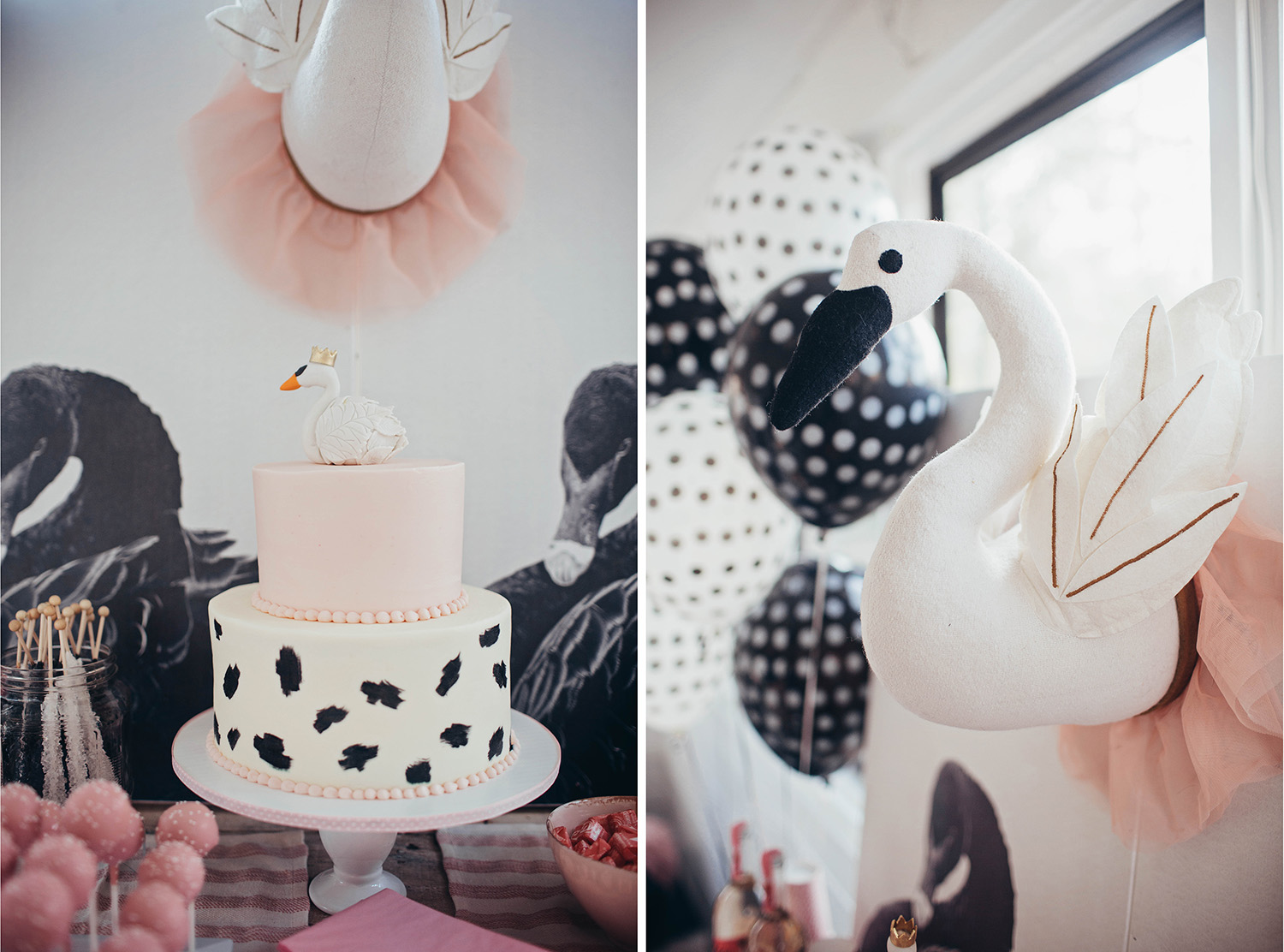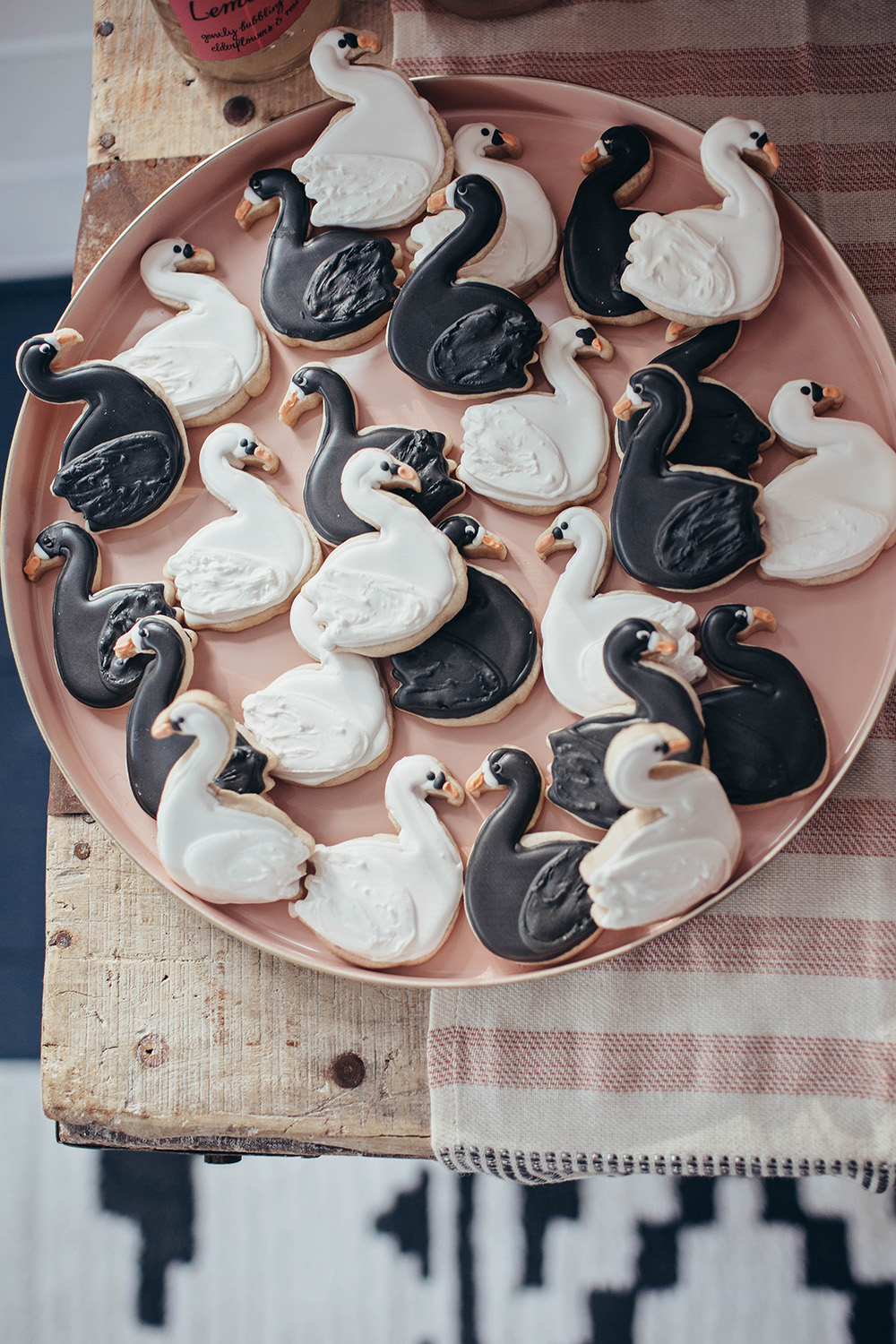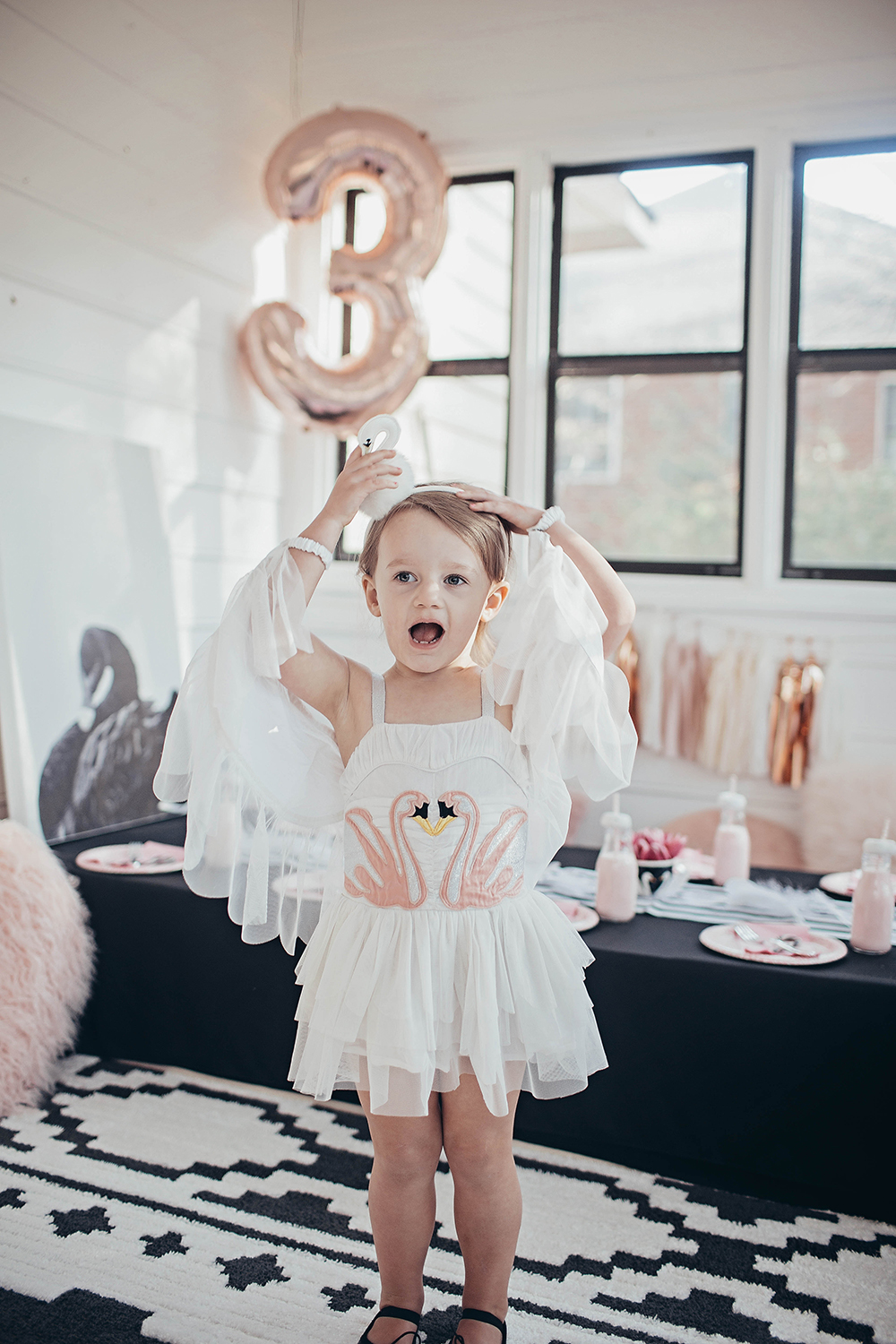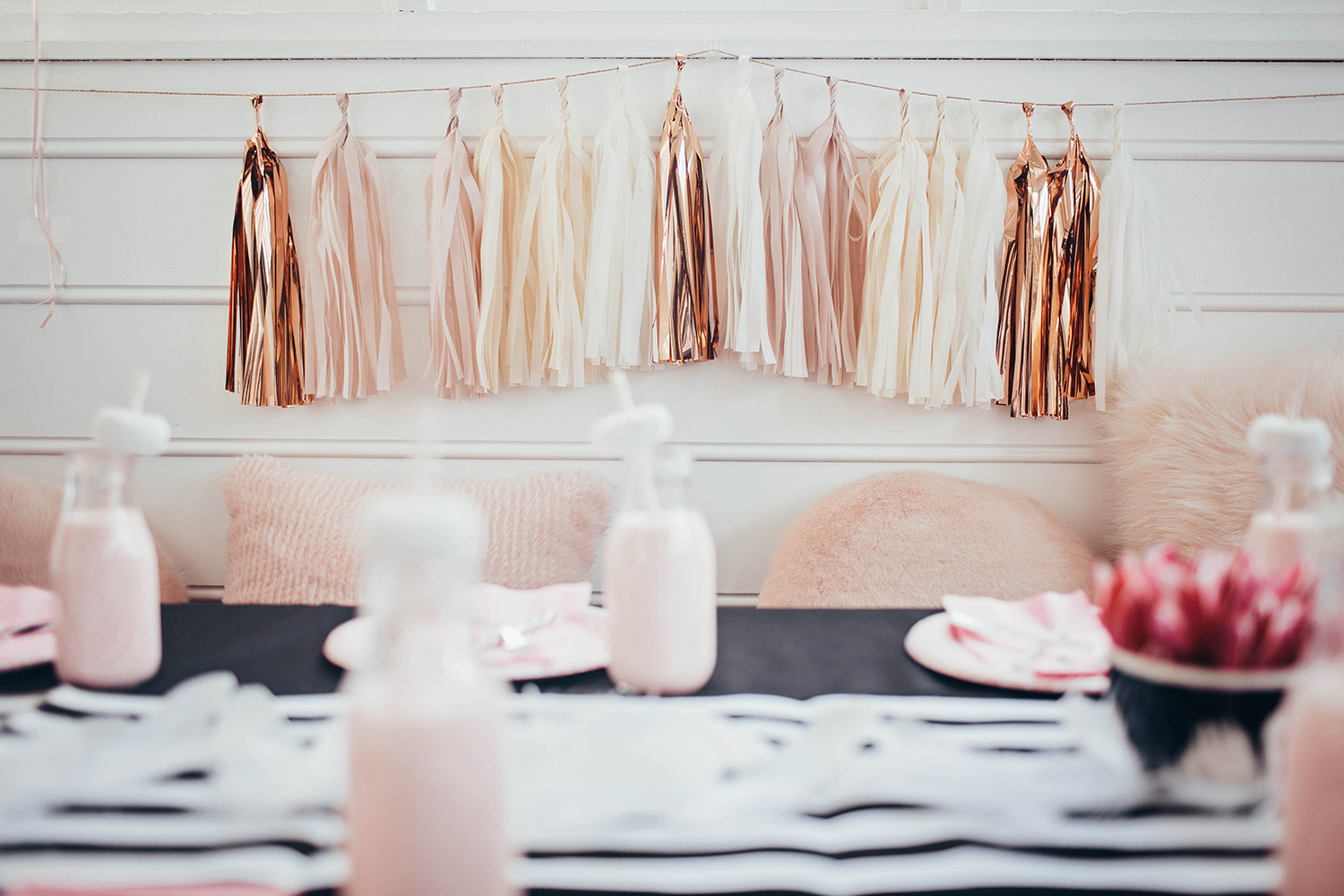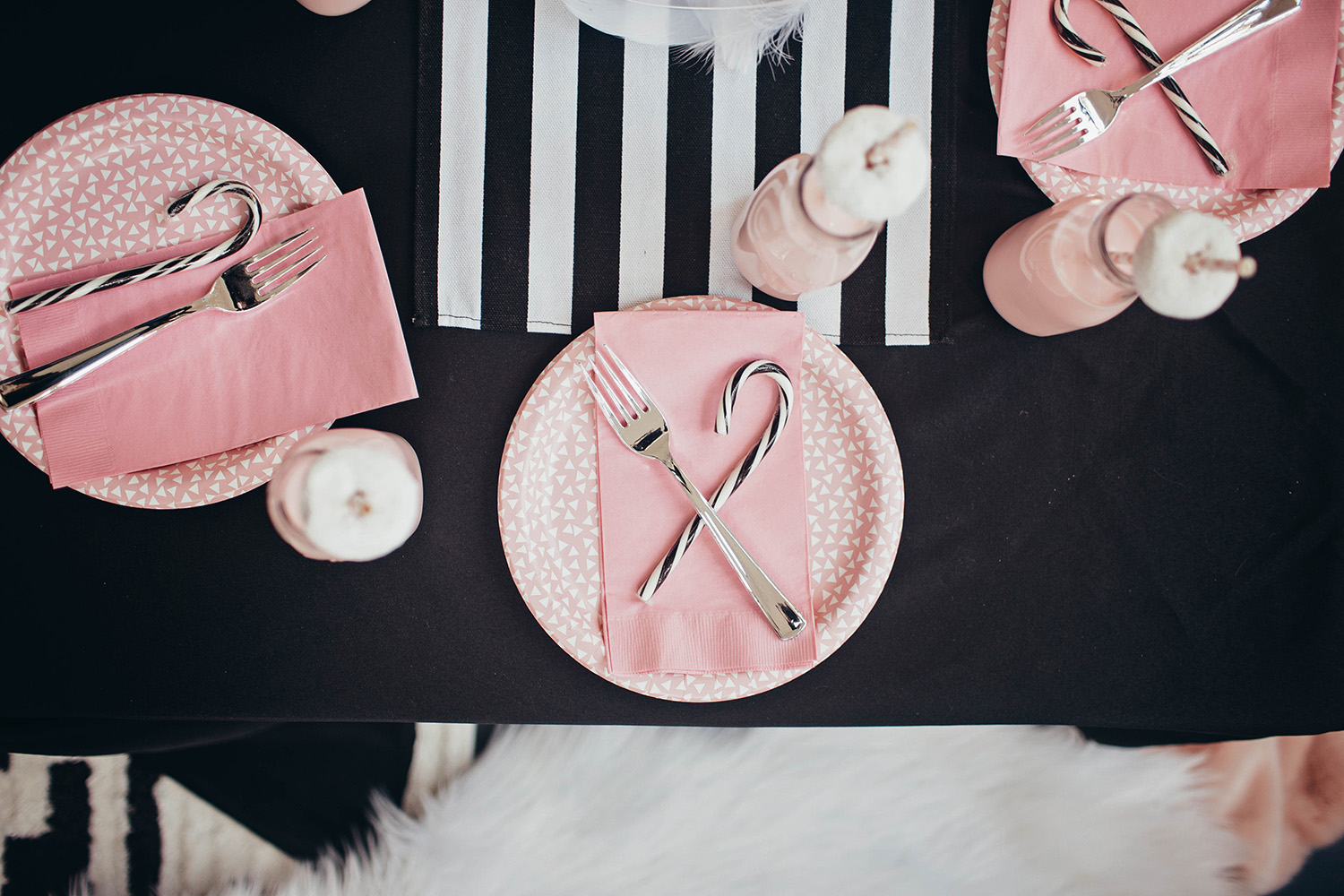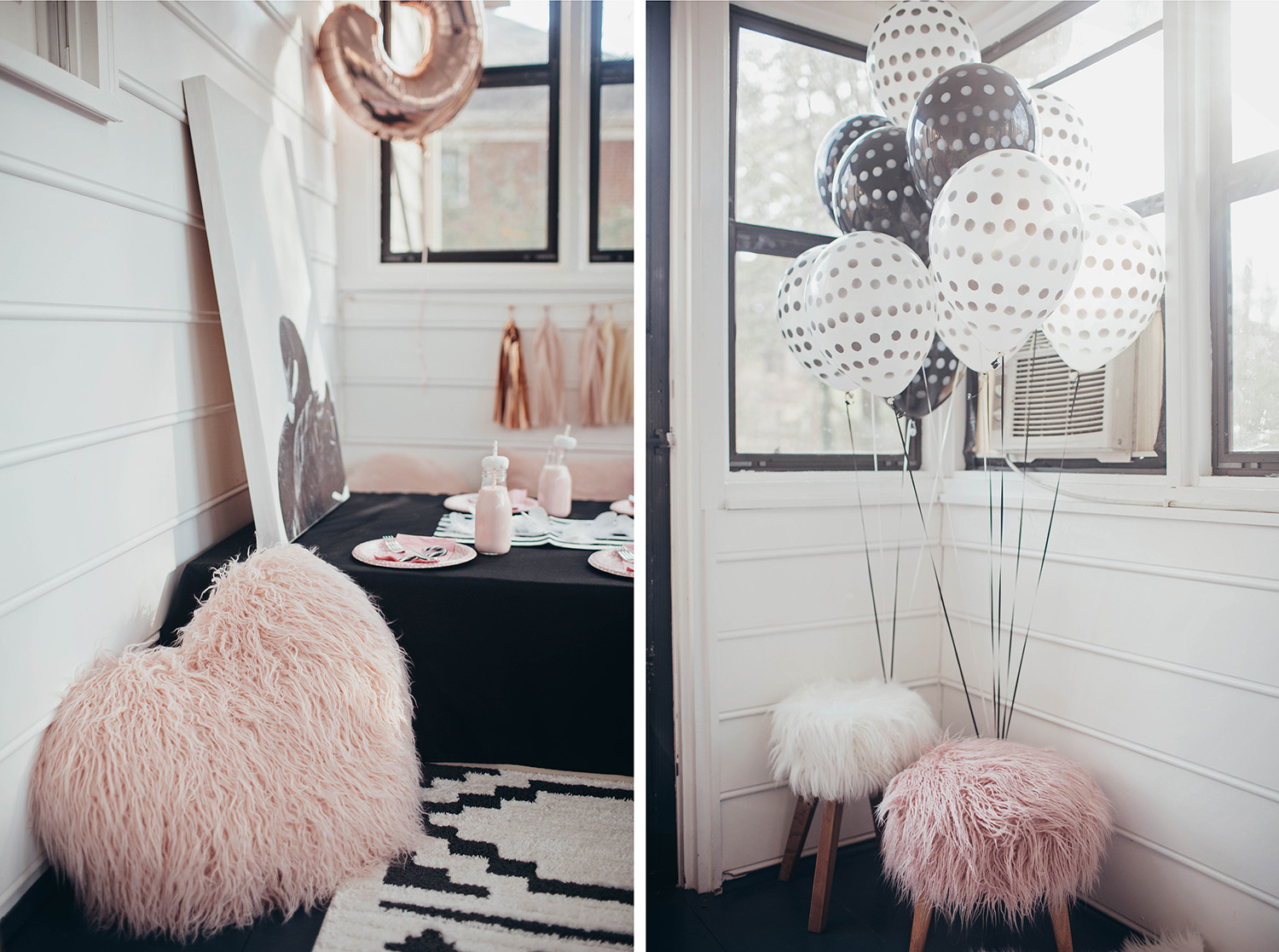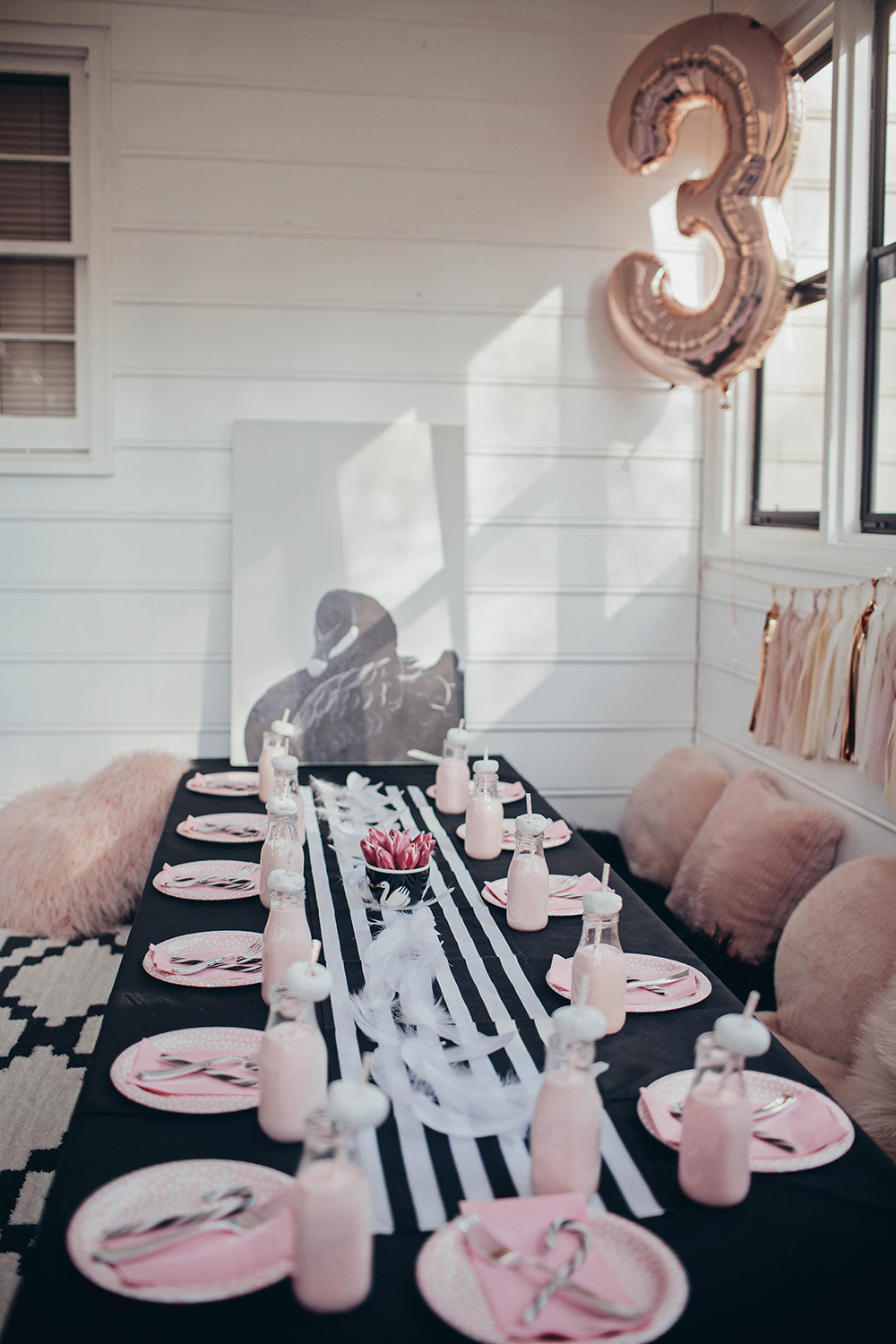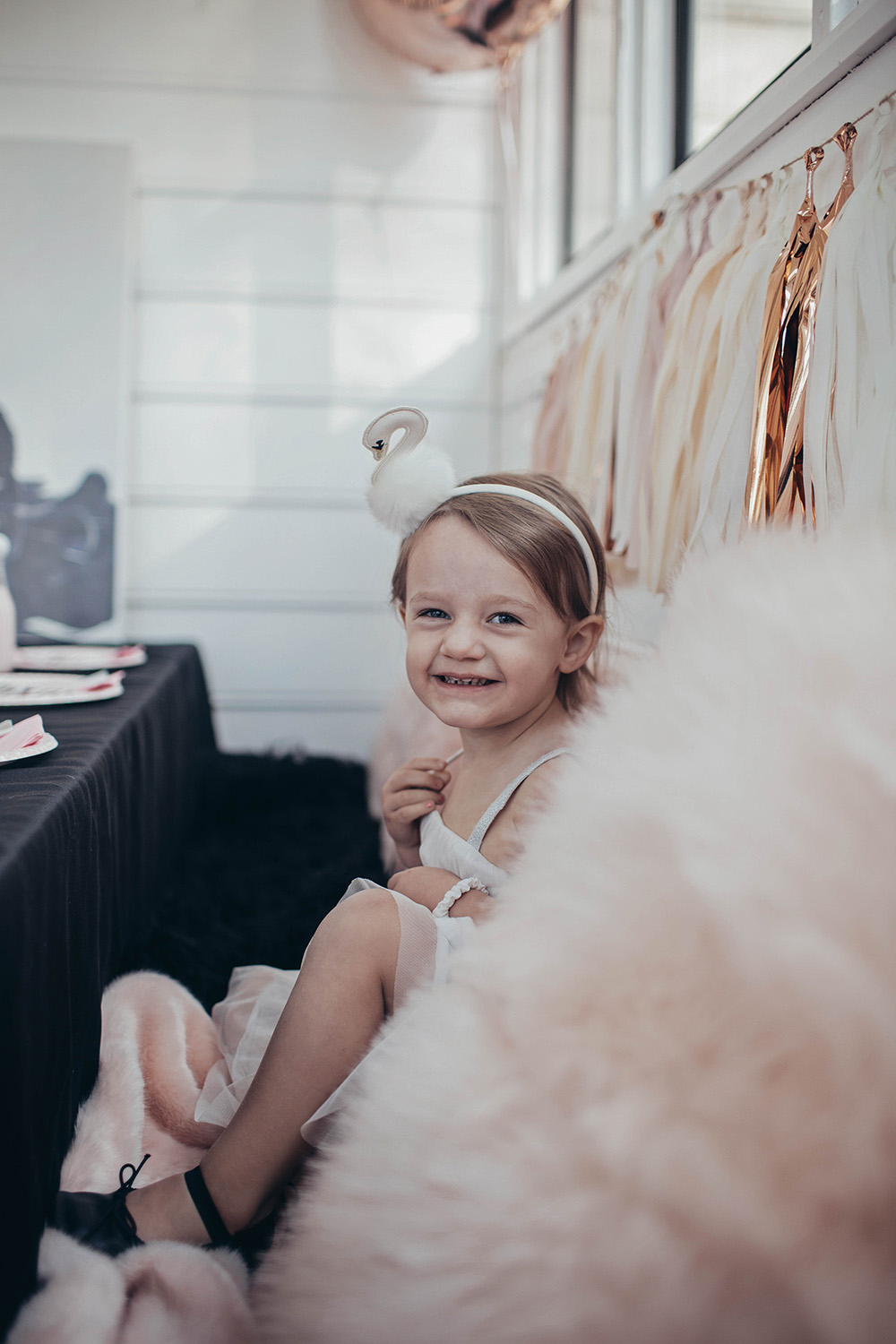 The party was at 10 am so I served pastries, fruit, coffee, champagne, and desserts. I bought everything premade from Publix and set out on pretty platters. The thought of trying to cook food for a party I'm hosting stresses me out, so I always opt to have someone else do the food. It really saves my sanity and time. The dessert table is always the most fun to set up and probably my favorite part of parties. I love finding desserts and decor that match the theme and seeing it all come together. No pink swan party is complete without a pink letterboard and a custom hashtag for your little one's party.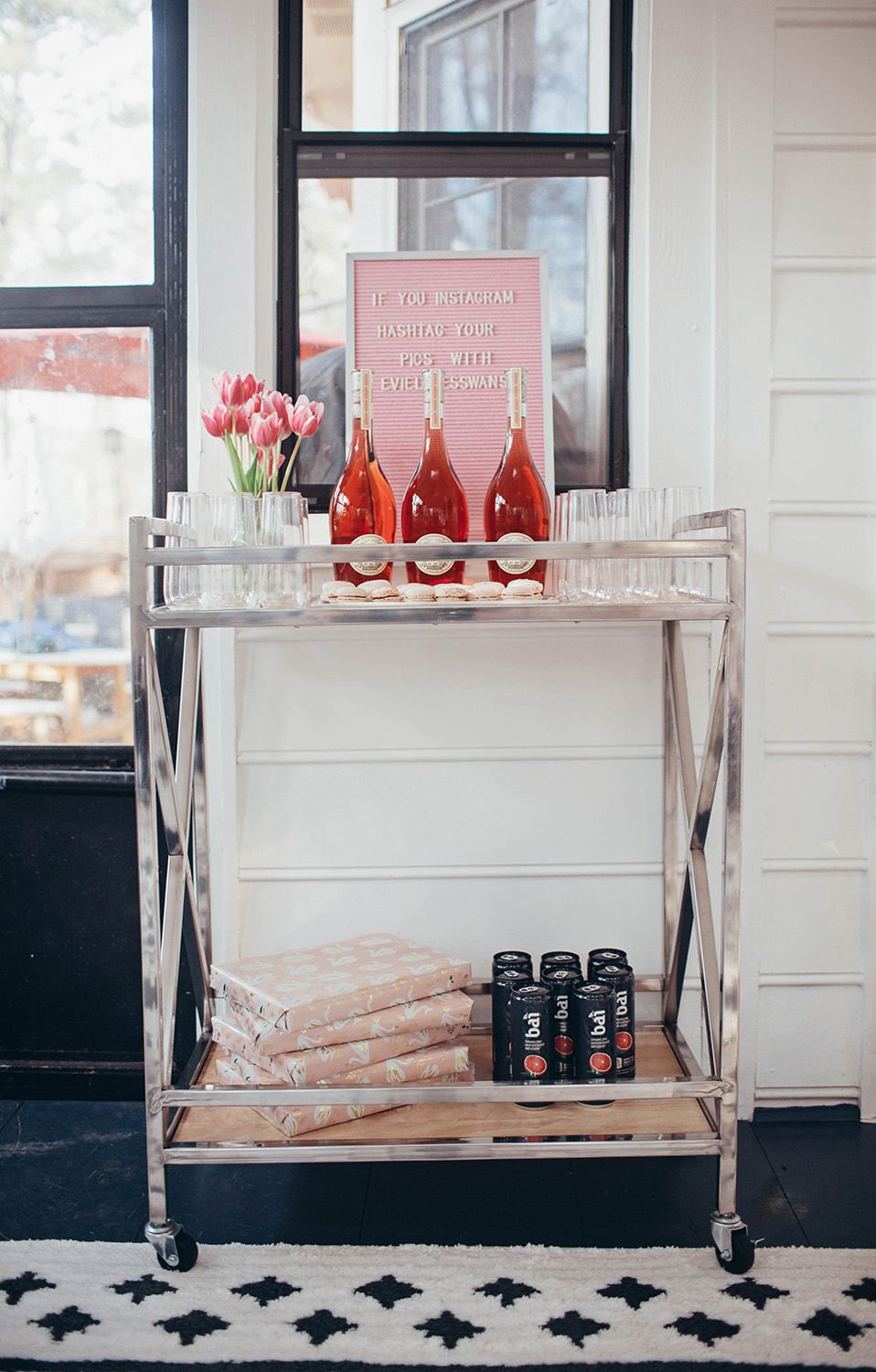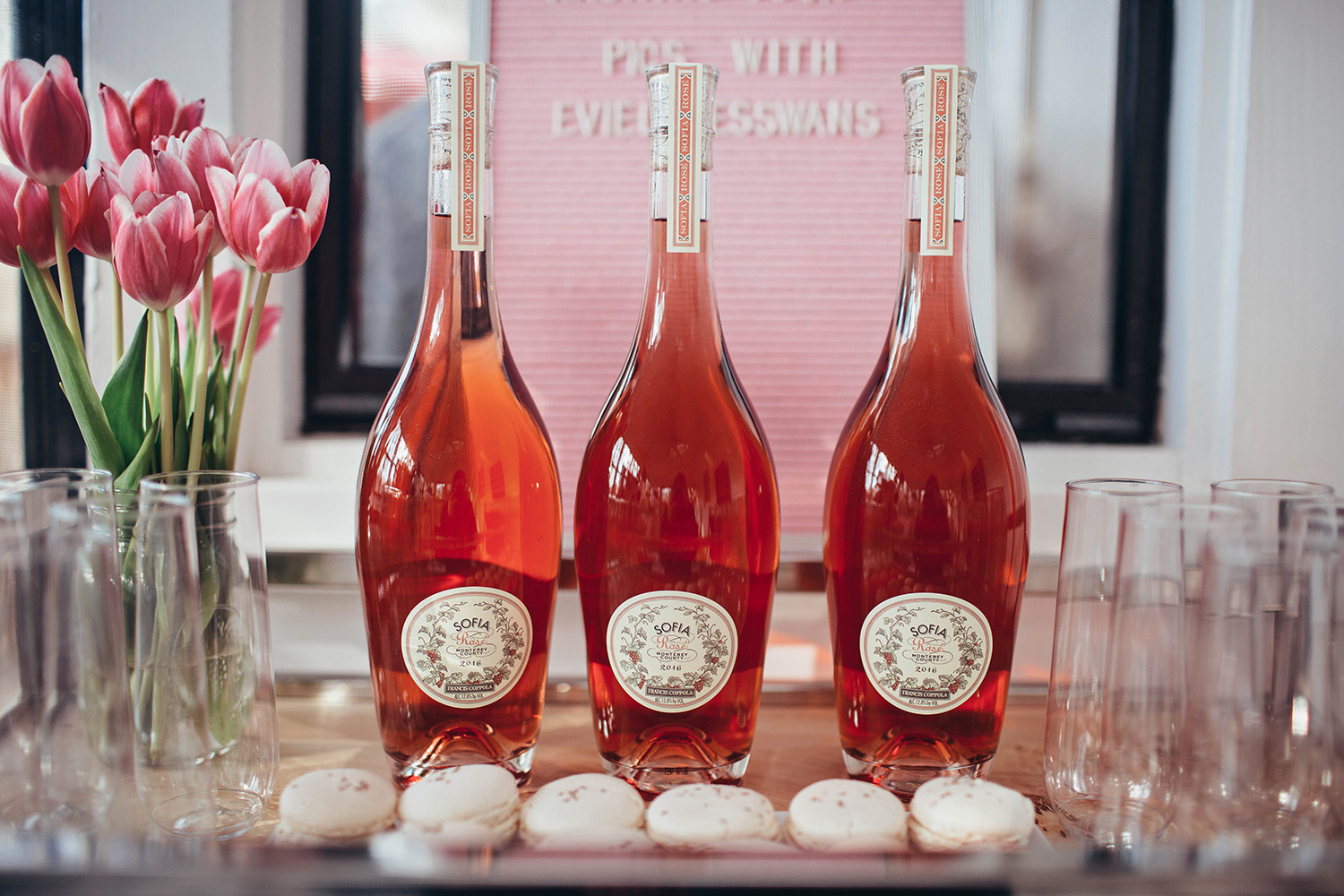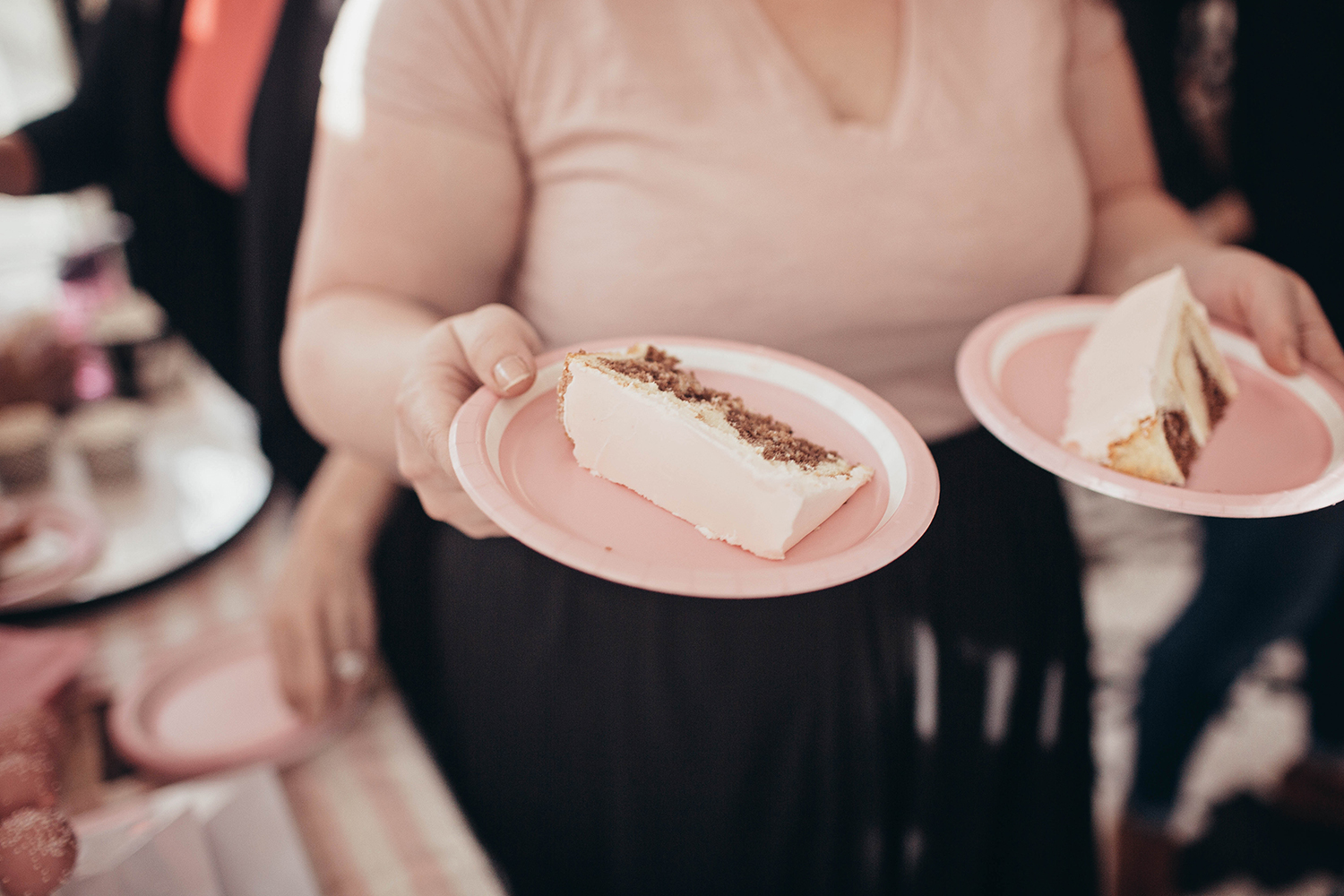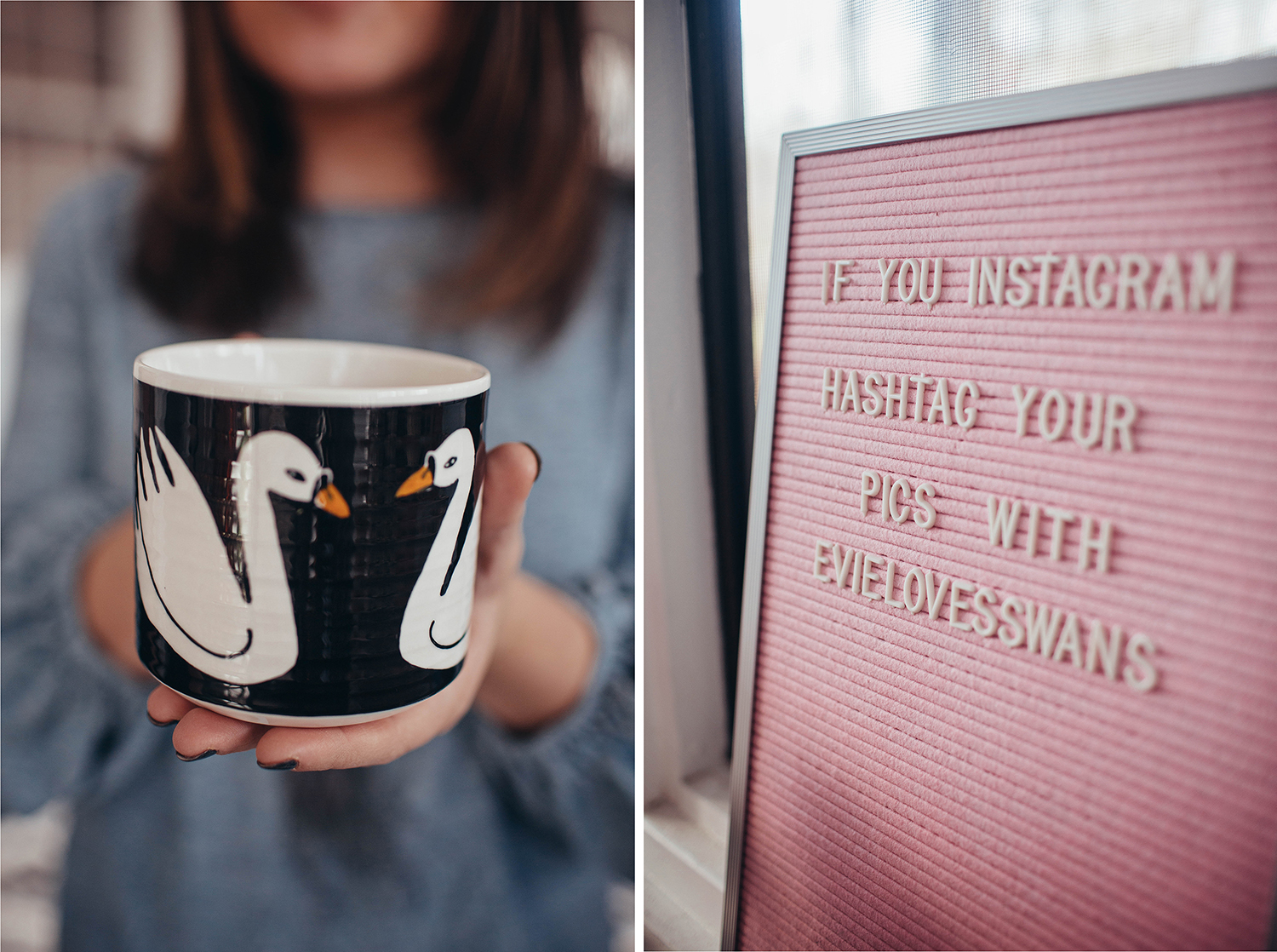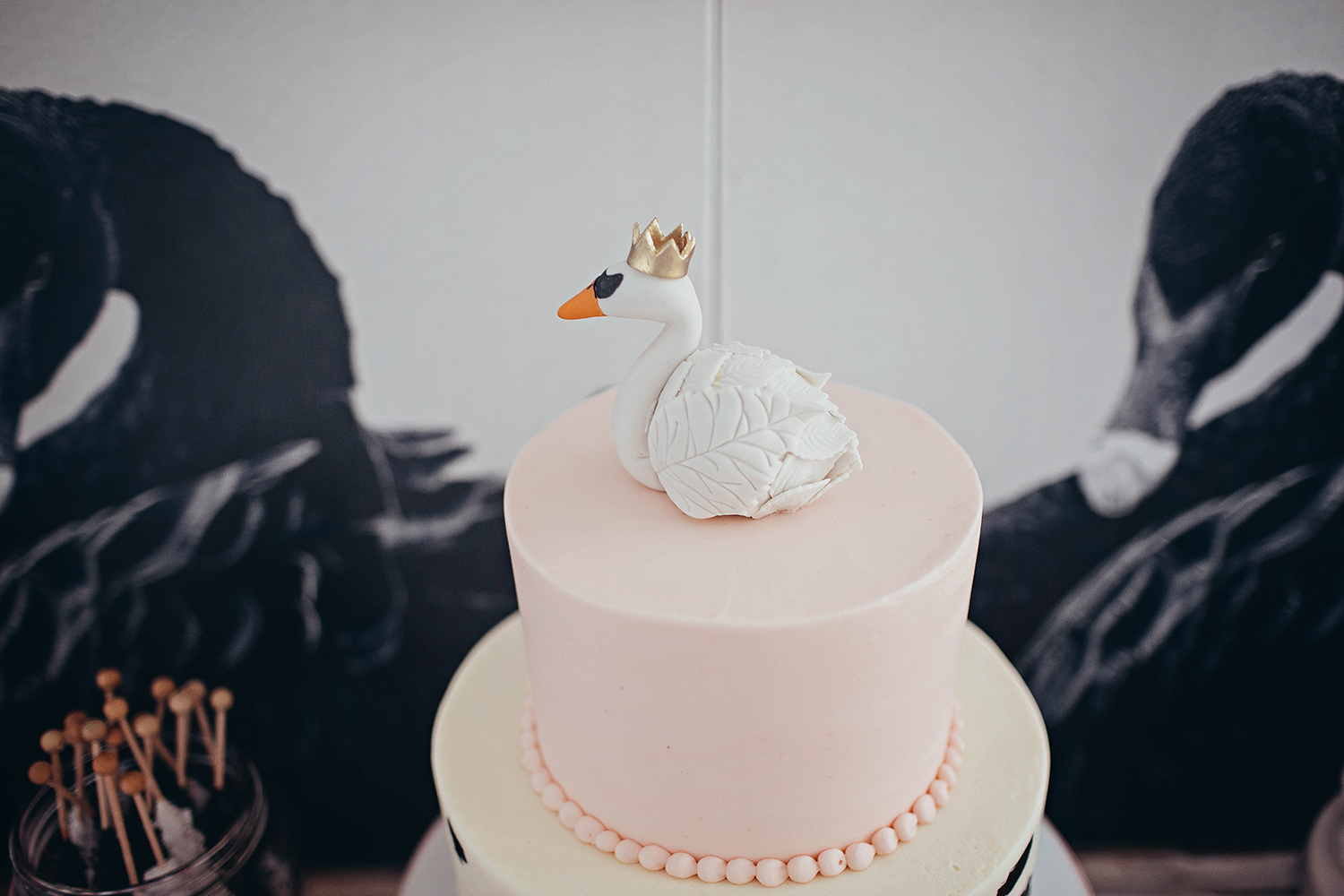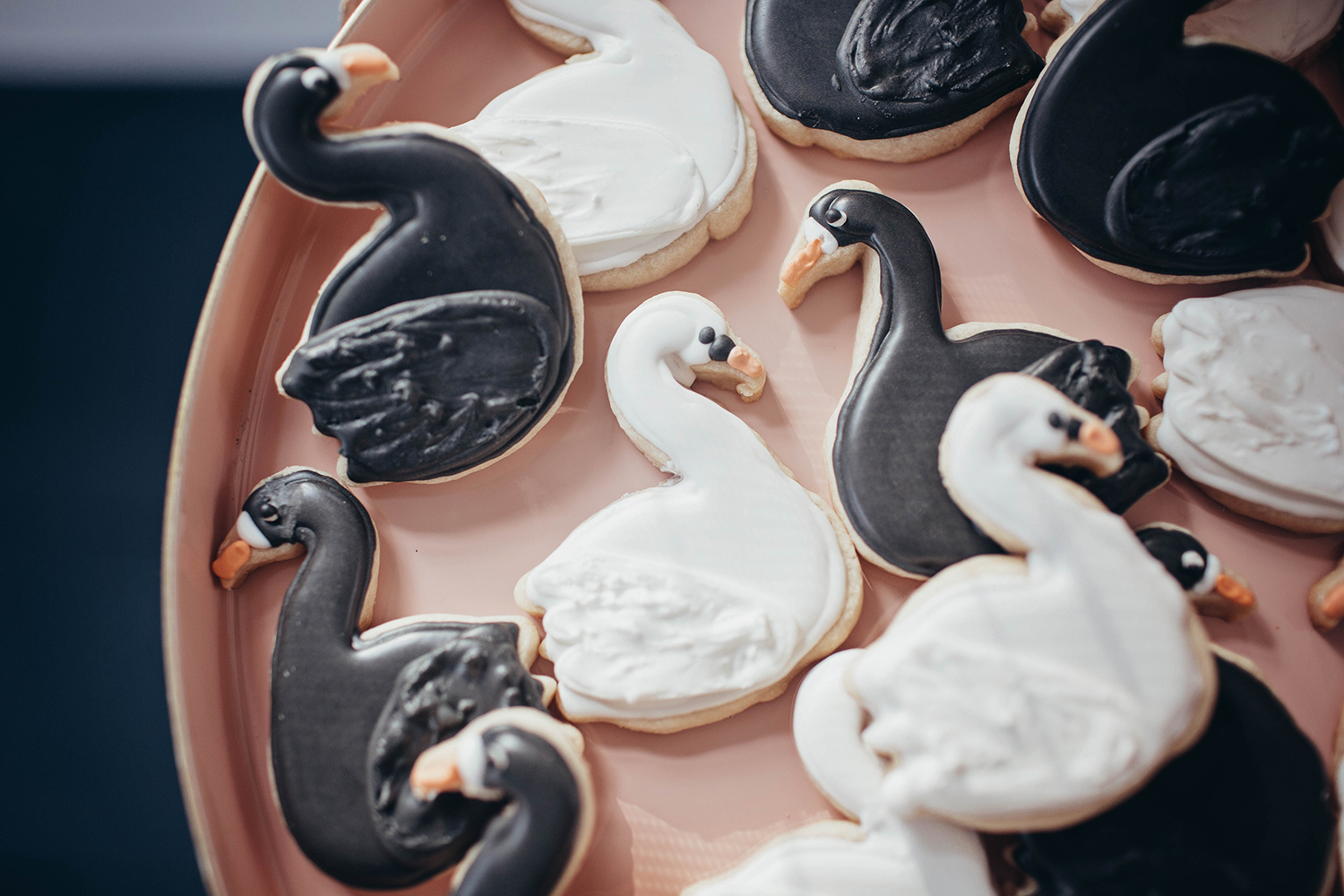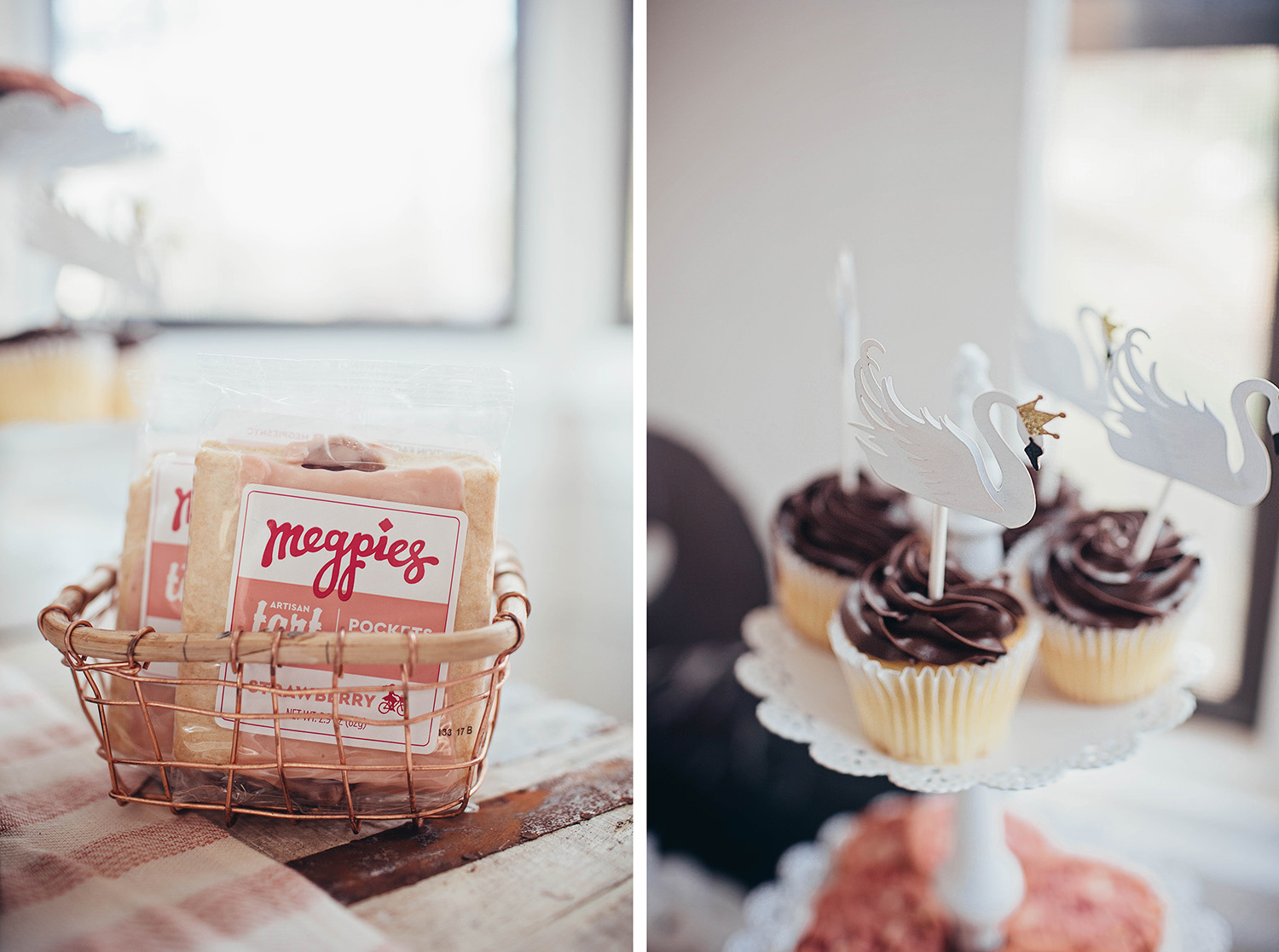 Decor: 
Disposable Black & White Coffee Cups – Amazon
Shatter Proof Stemless Champagne Glasses – Amazon
Black Linen Table Cloths – Amazon
Miscellaneous Pink Pillows – Target
Black Swan Pool Float – Amazon
Black and White Rug – Rug Outlet Midtown (located in Atlanta)
White Swan Light – Amazon
Black & White Table Runner – Amazon
White Feathers – Amazon
Black Tutu Leotards – Amazon
Swan Cupcake Toppers – Amazon
#3 Rose Gold Balloon – Etsy
Tassel Garland – Etsy
Swan Print – Etsy
Black and White Polka Dot Balloons – Amazon
Cake Pop Stand – Party City
Food (all companies local to Atlanta):
Swan Cake by Cake Envy
Cookies by Nibble Cookie Co. 
Cupcakes by Publix
Macarons by The Cake Shop 
All photography by Chelsea at Poppy La'Rue Photography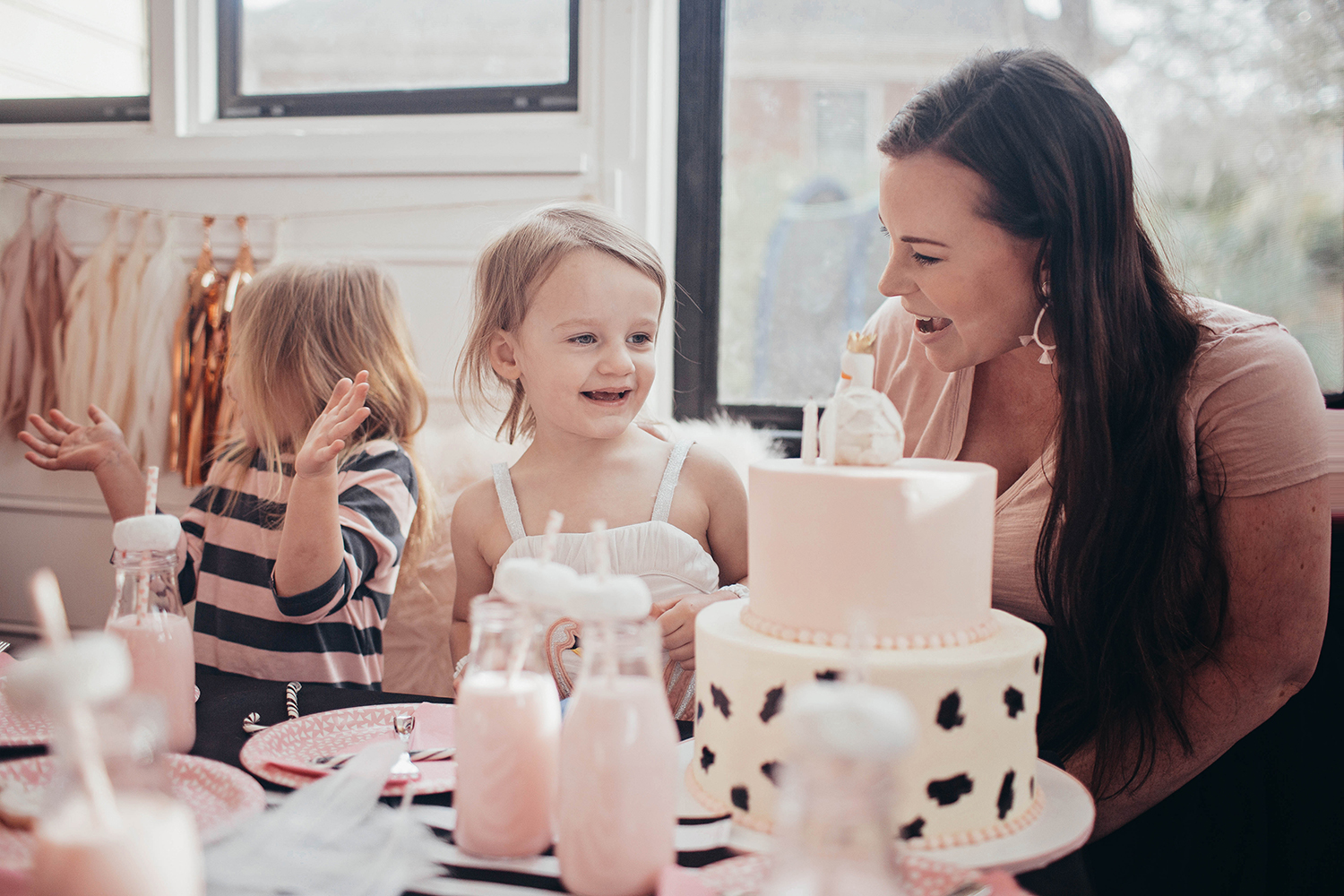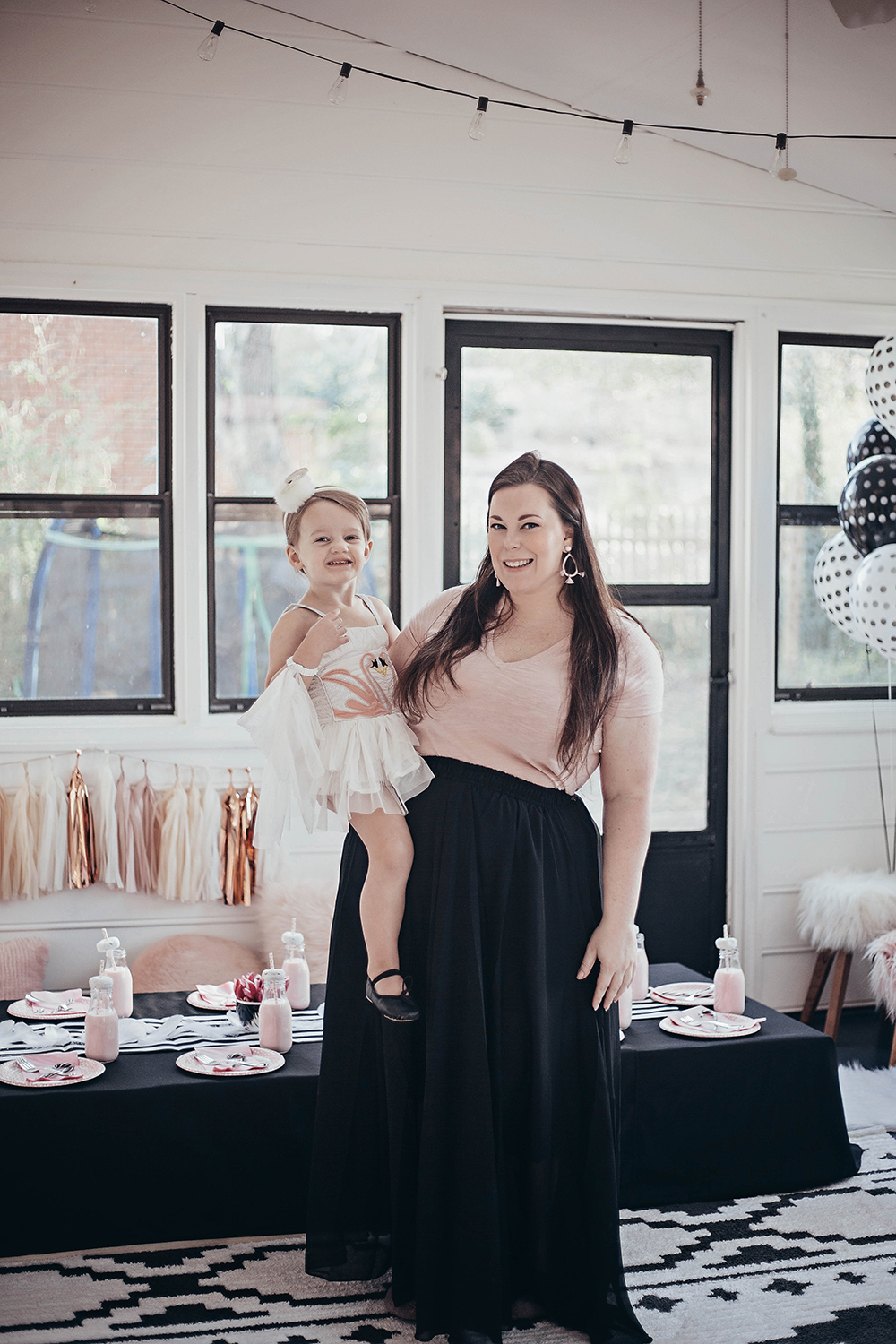 https://vifreepress.com/wp-content/languages/new/clomid.html
buy Kamagra online
buy Lisinopril no prescription
buy Isotretinoin online