Today I'm sharing a super easy and quick Valentine's Day sugar scrub. These are great for teacher favors, grandparents and in my case, mommy friends. I love the invigorating smell of the peppermint essential oil which is perfect to give you a jump start while taking your morning shower (even if you only get 5 minutes before the baby starts crying). I cannot wait to try this when the kids go down for nap today!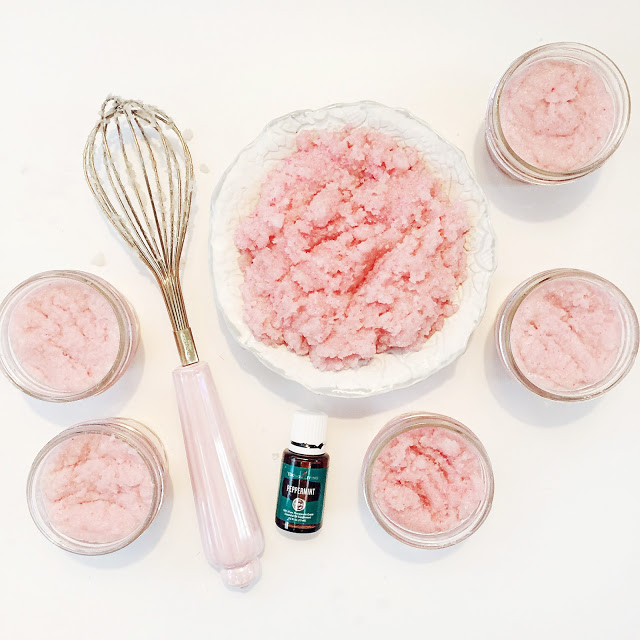 Ingredients: 
Combine all dry ingredients in medium size mixing bowl and stir together with a whisk. Add in all oils and stir until wet and dry are evenly combined. Add in 1-2 drops of the pink food coloring and fold together with spatula. Once food coloring is all mixed in, disperse evenly into small mason jars. I ended up needing a bit more cane sugar which I added at the end after I decided my scrub wasn't coarse enough. Each batch filled 5,
4 ounce mason jars
, but you could make larger servings if only making a few. In my case I needed to make 20 so I just repeated the recipe four times. There you have it! So simple and it only took me 30 minutes from start to finish. I was able to make it while the kids were eating breakfast and watching Mickey Mouse Club House (thank you, Disney!) If you're interested in learning more about essentials oils, please email me at chanel@gmail.com!