Valentine's Day is one of my favorite holidays to celebrate. Not just with my husband and kids, but with teachers, friends, and people who are special to me. Spreading happiness is something I love teaching my children and what better way to do that than with a simple DIY for Valentine's Day, but if you really want to surprise someone you should opt for flowers delivered to that special person.
Two years ago I made a Peppermint Sugar Scrub for Henry's teachers and my girlfriends which they loved but this year I wanted to do something a bit more festive.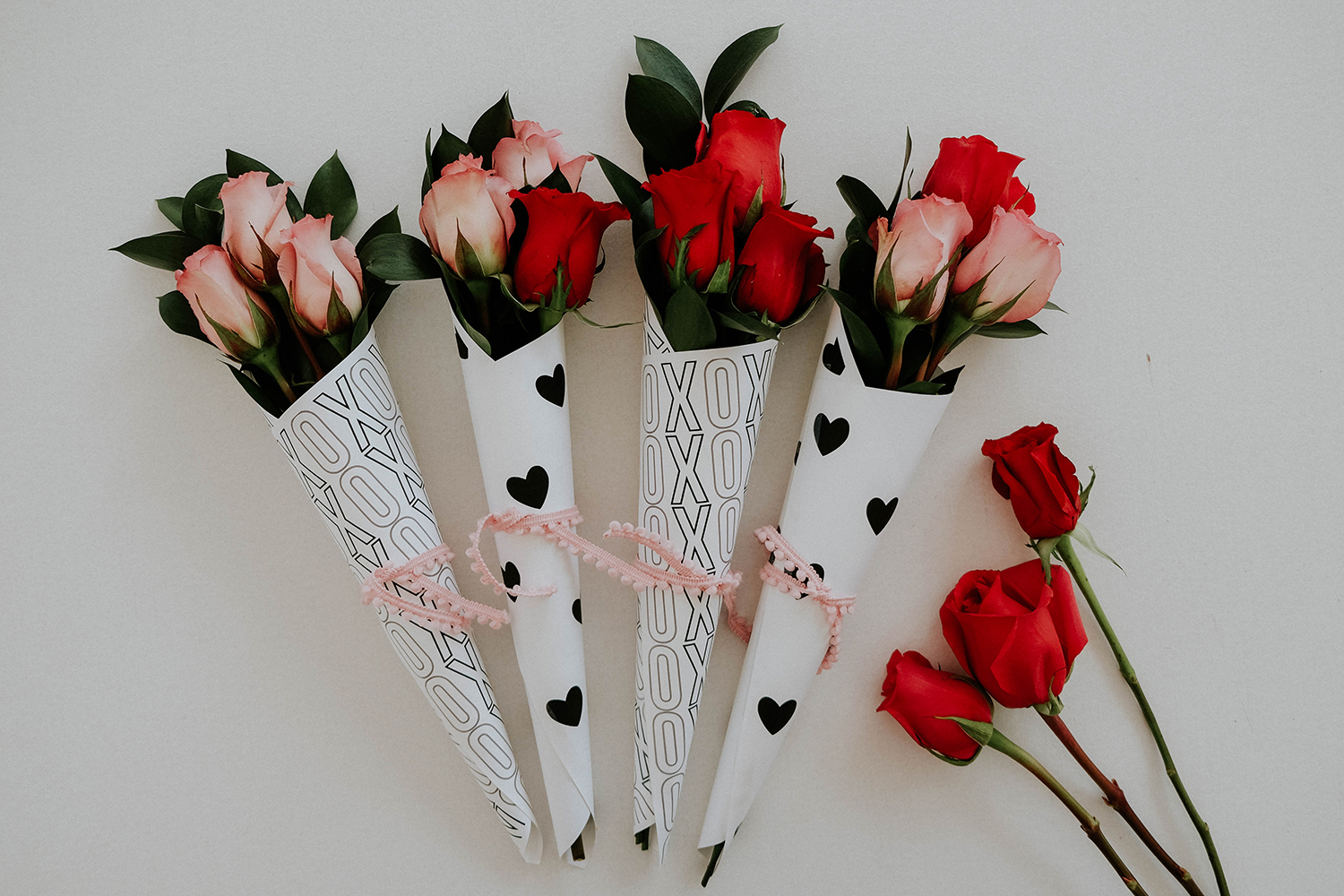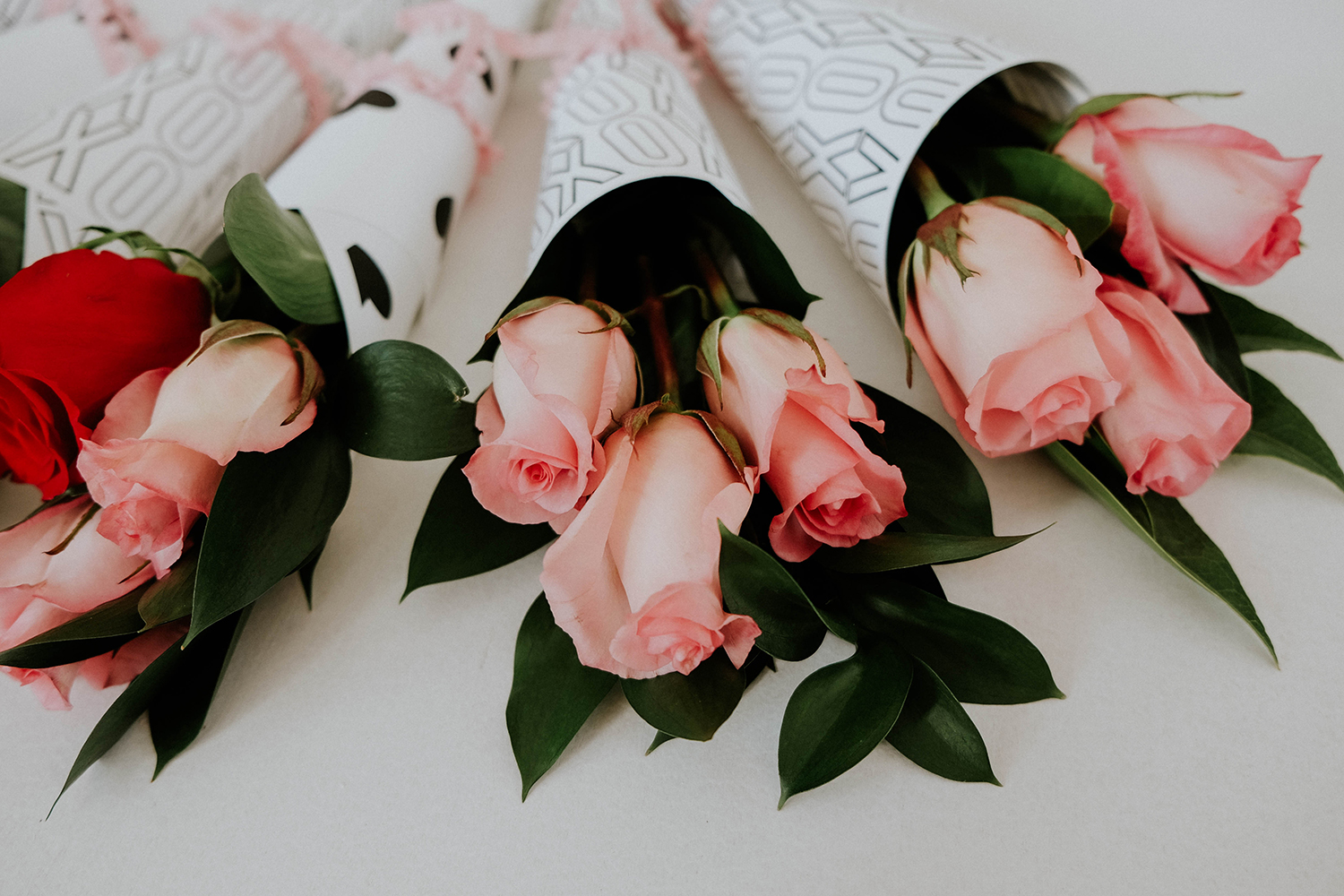 1800Flowers has the most beautiful roses this year and I couldn't wait to get some to make gifts for Evelyn's teachers at her school. These farm fresh flowers were so easy to arrange and fit perfectly into paper cones. After I made the heart and xoxo design I printed them out on thick cardstock on 8.5″ x 11″ paper. You make think that rolling a paper cone is easy, but I kid you not I had to google how to roll a paper cone and it took several sheets for me to practice. After you've done a few, they get really easy. I taped them together, added some greenery and three roses per cone. Make sure that the stems are completely dry so the cardstock doesn't get wet. You also want plenty of fullness so the roses stay put and don't slide out through the bottom. After I assembled all the flowers, I added them to a big basket and off to school we went. The teachers at Evelyn's school are some of the sweetest women I've ever met and deserve so much appreciation (and wine). I'm so happy Evelyn is somewhere that she is loved when she's not with me. I can still remember dropping her off on her first day and crying the entire time she was gone. Now I count down the minutes until drop off. KIDDING! 🙂
You can download the hearts and xoxo files and print to make your own paper cones at home. The entire project took less than an hour and I used two Enchanted Rose Medley bouquets from 1800Flowers. They have an entire Valentine's Day collection which has classic to unique bouquets plus other gifts (not just flowers) and you can save 15% with code CHANEL15.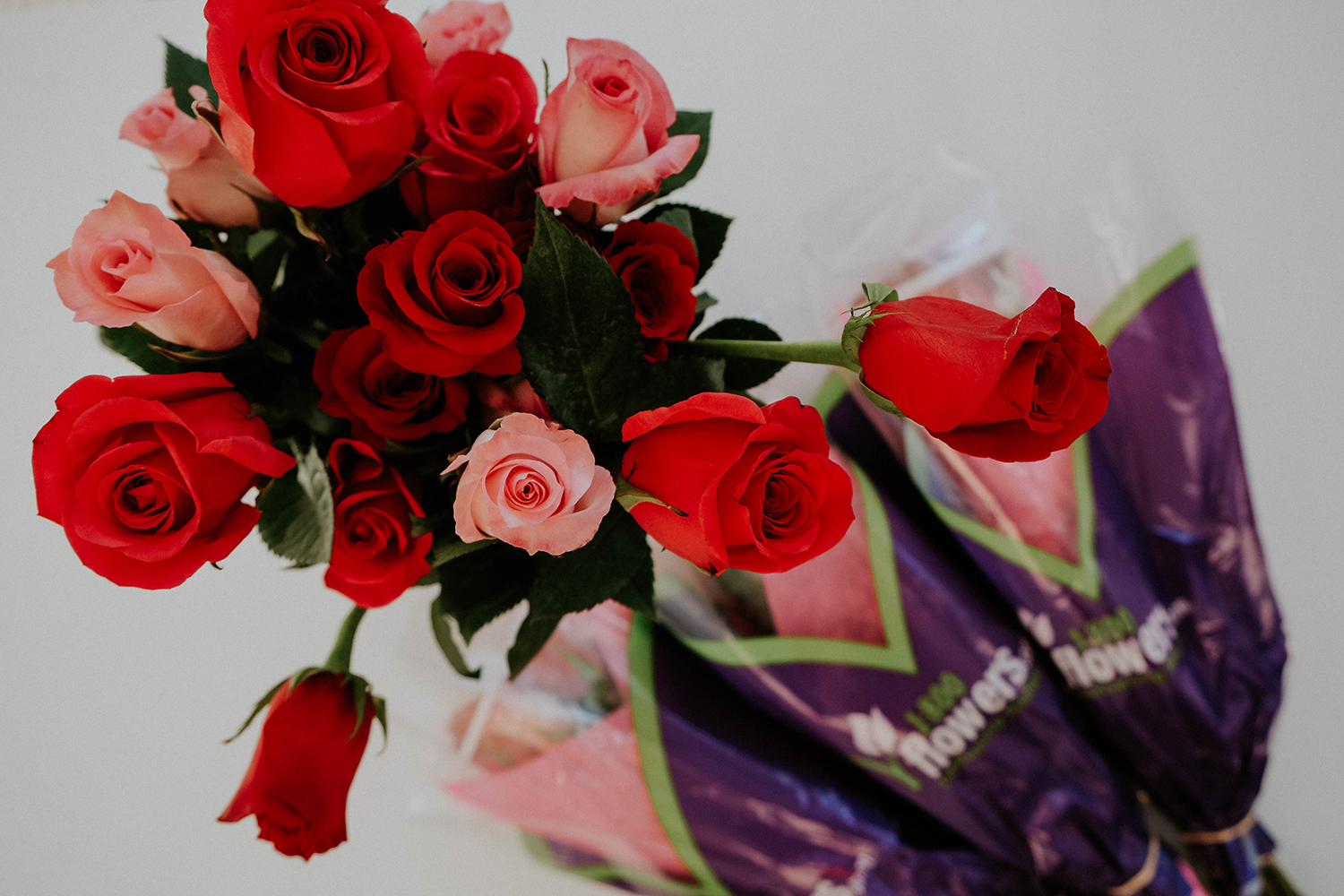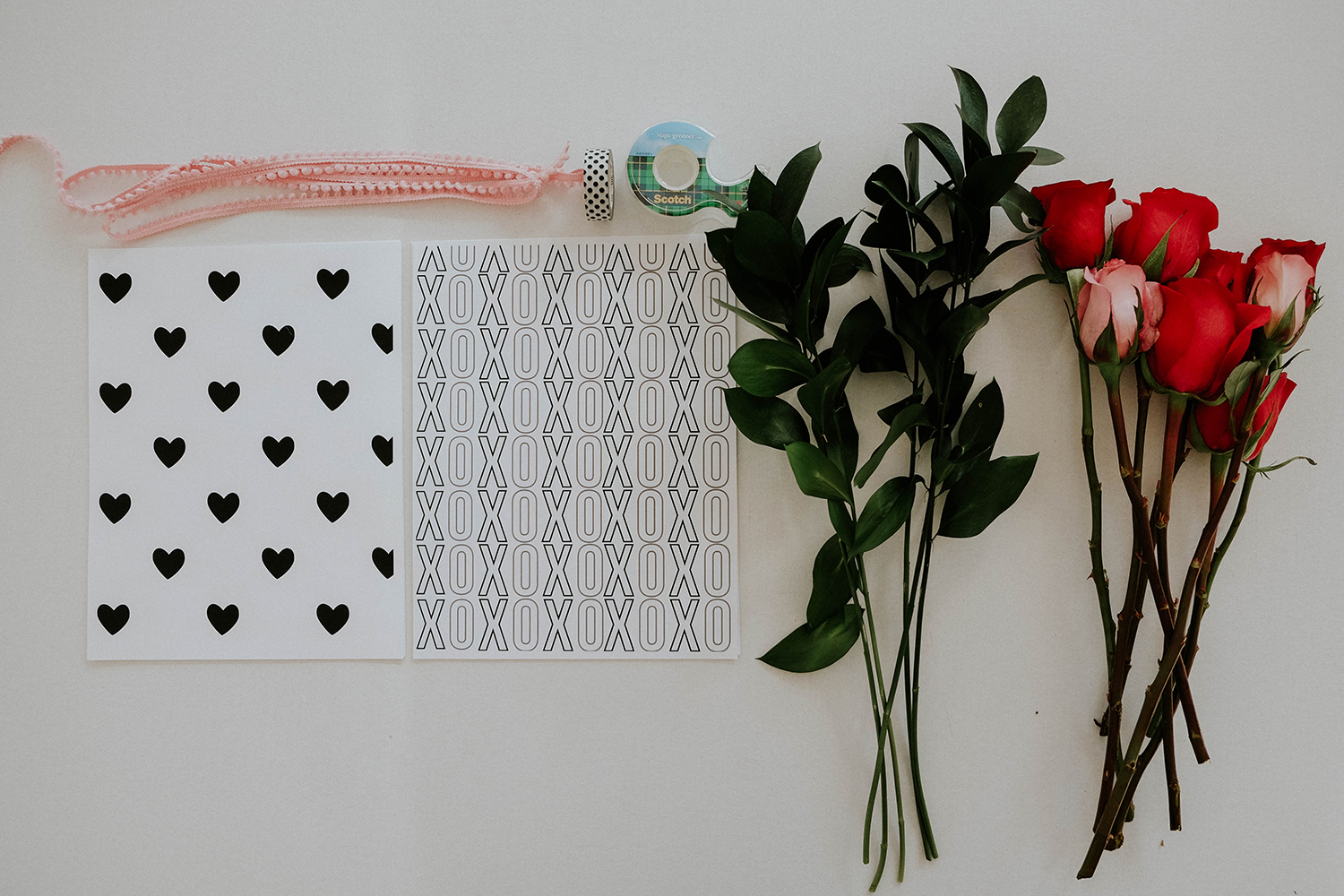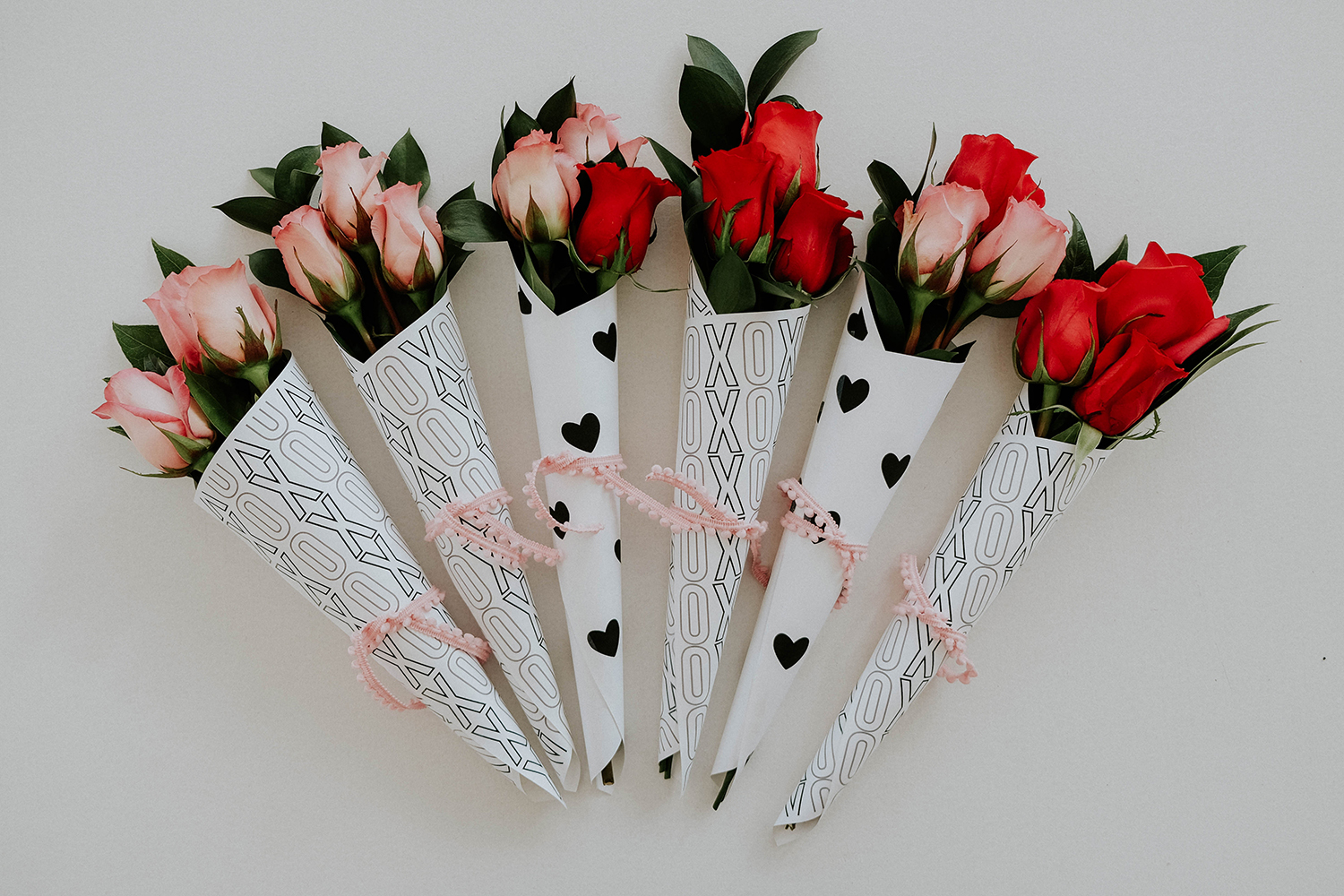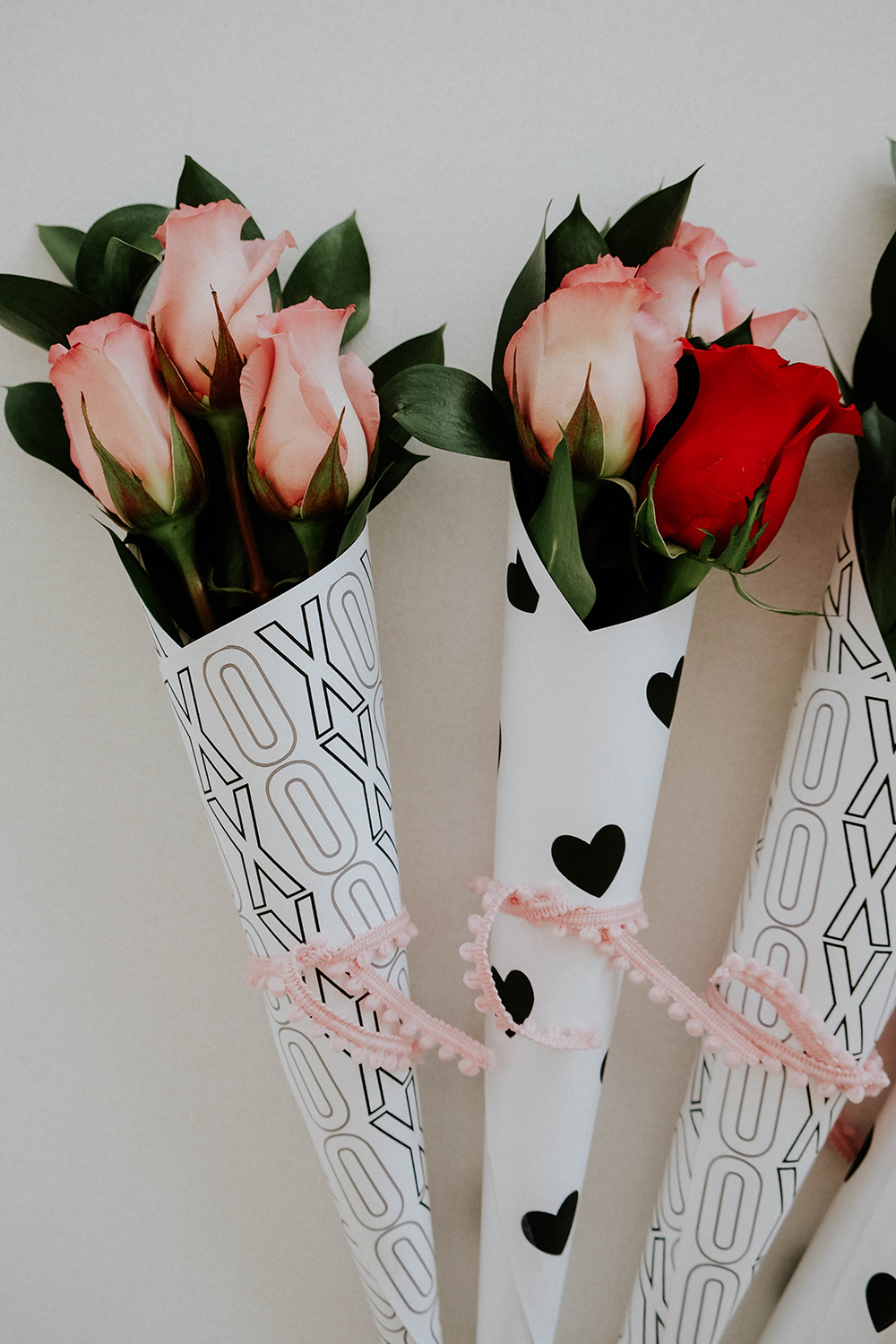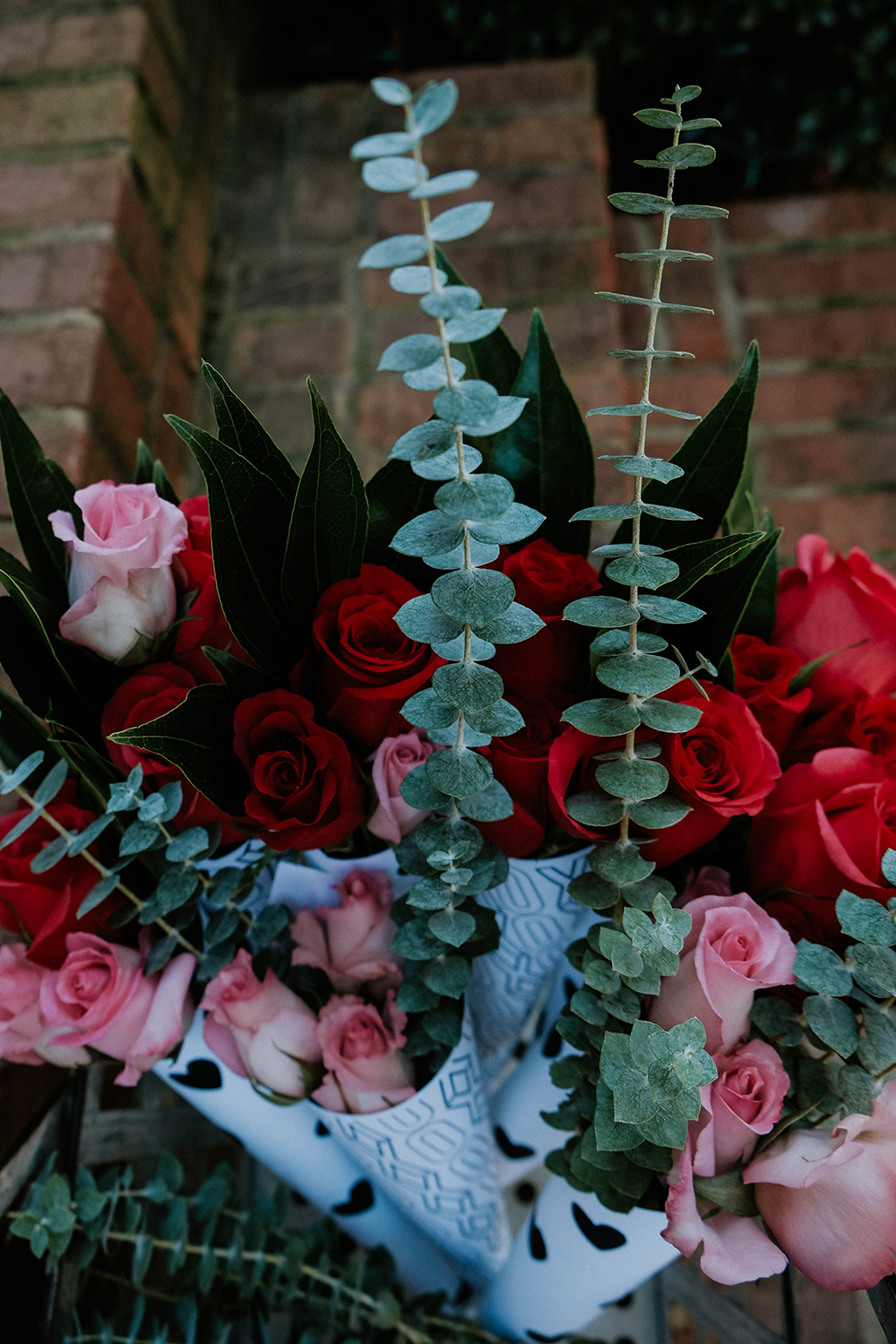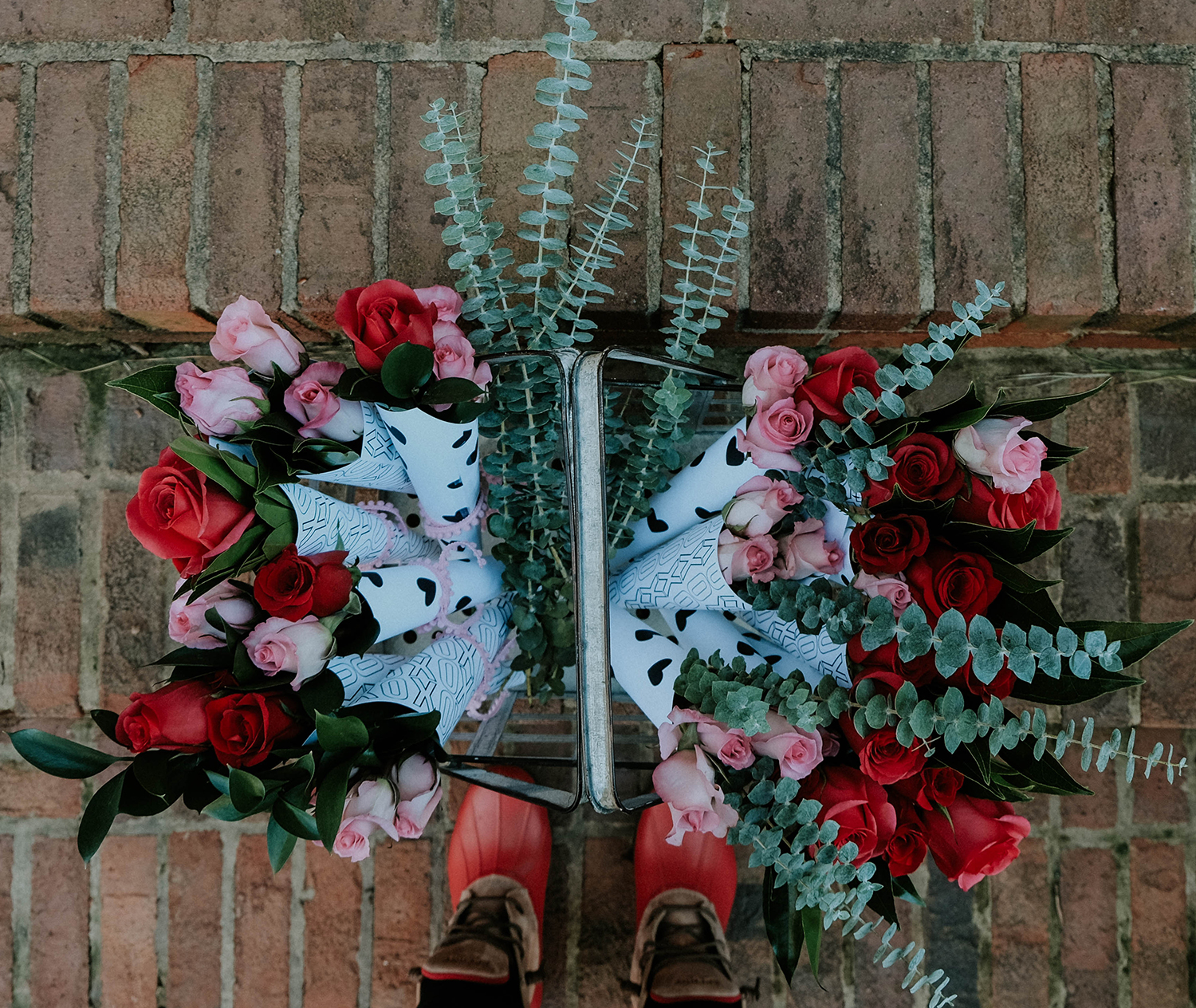 Are you giving Valentine's Day gifts to teachers this year? If so, let me know what your go-to gift is!
*This post was sponsored by 1800Flowers*