Have you ever run across a website, video, or Instagram post of an amazing dessert and thought to yourself "Man, I would LOVE to try this one day"? Of course you have, we all have! Yesterday a friend and I traveled to New York City for 24 hours just to check out some of these amazing places that have been all the rage on Facebook, BuzzFeed, and Instagram. Let me tell you, they did not disappoint. I am already thinking of my next trip to visit so many more that we couldn't get to. I went to college in New York City and it's been 11 years since I visited. I forgot how much I love the city, especially Soho. The cobblestone streets, beautiful buildings, amazing food … and on the day of our trip; the overcast grey sky which I have always loved. Today I am sharing with you the yummy places we visited and what my thoughts were on everything we tasted!
Our first stop was DŌ … which nearly everyone has seen all over social media. This was definitely why we came to NYC and DŌ lived up to the hype. Usually the line can be anywhere from 3-4 hours long but we walked in and had zero wait time (an upside to going on an off day and time). The staff was super sweet and patient. They answered all of our questions, gave suggestions and plenty of samples. I ended up choosing the birthday cake dough and the signature chocolate chip on a birthday cake cone. This combination was like nothing I have ever tasted. I could have turned around and headed straight back to the airport and been fine. It was that incredible. Don't have any NYC travel plans coming up? Not to worry, they ship nationwide so you can enjoy all the cookie dough your heart can take. Ladurée in Soho has the best macarons I've ever tasted and are a worldwide favorite. Coming straight from Paris, these macarons are as authentic as you can get. I purchased several and brought them home on the plane with me to give to the kids. The rose petal was phenomenal. *fyi, you're not allowed to take photos with a professional camera, only your phone.*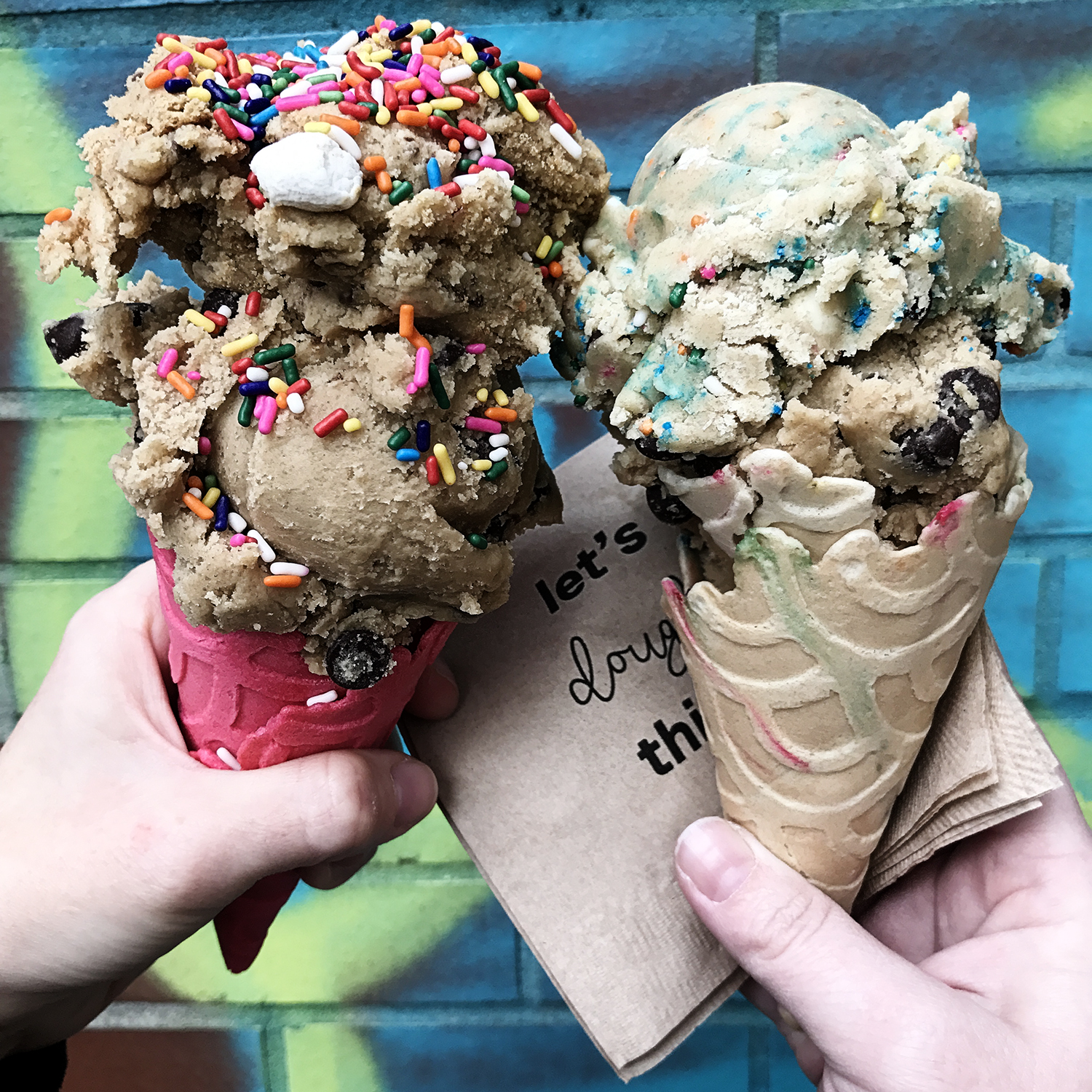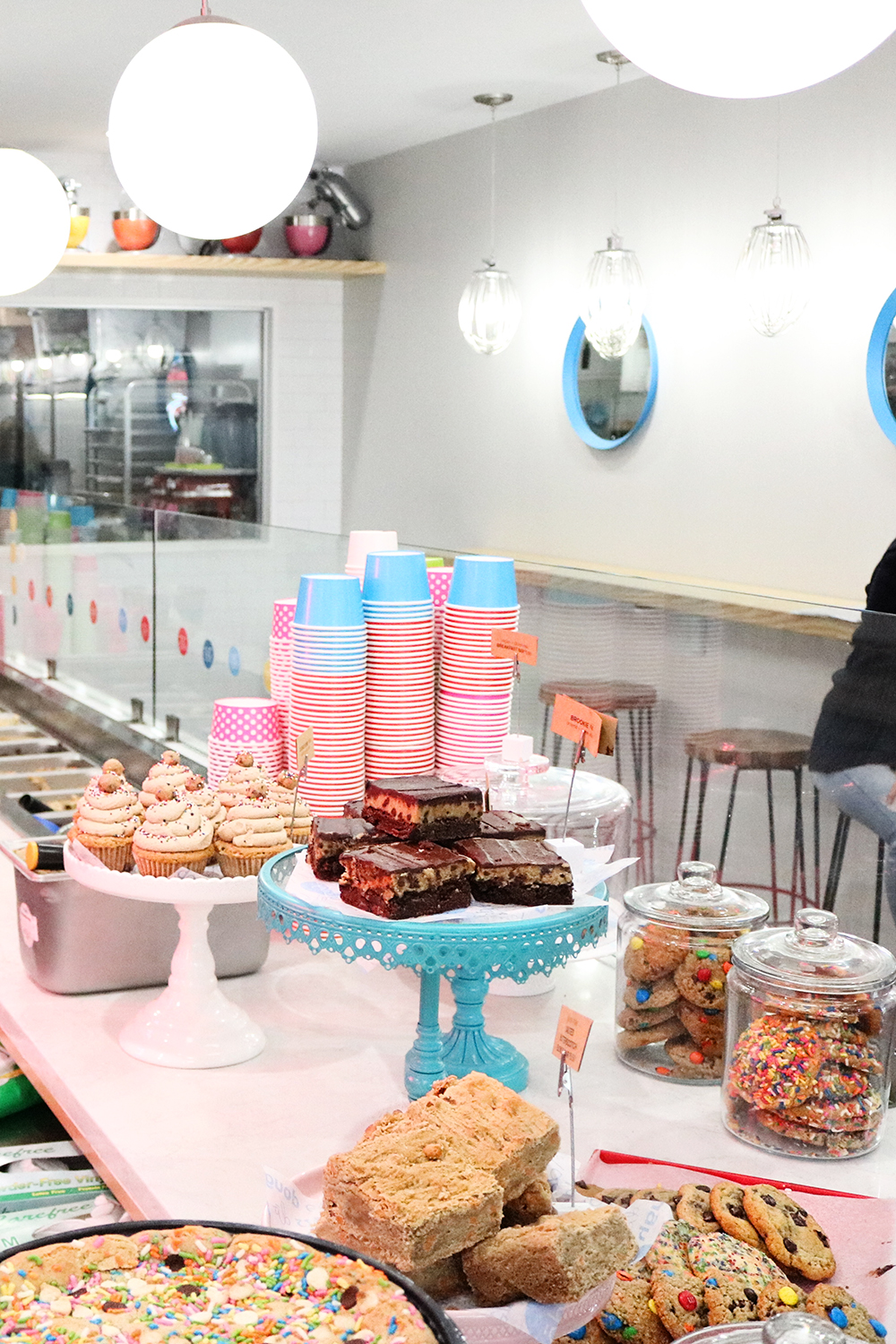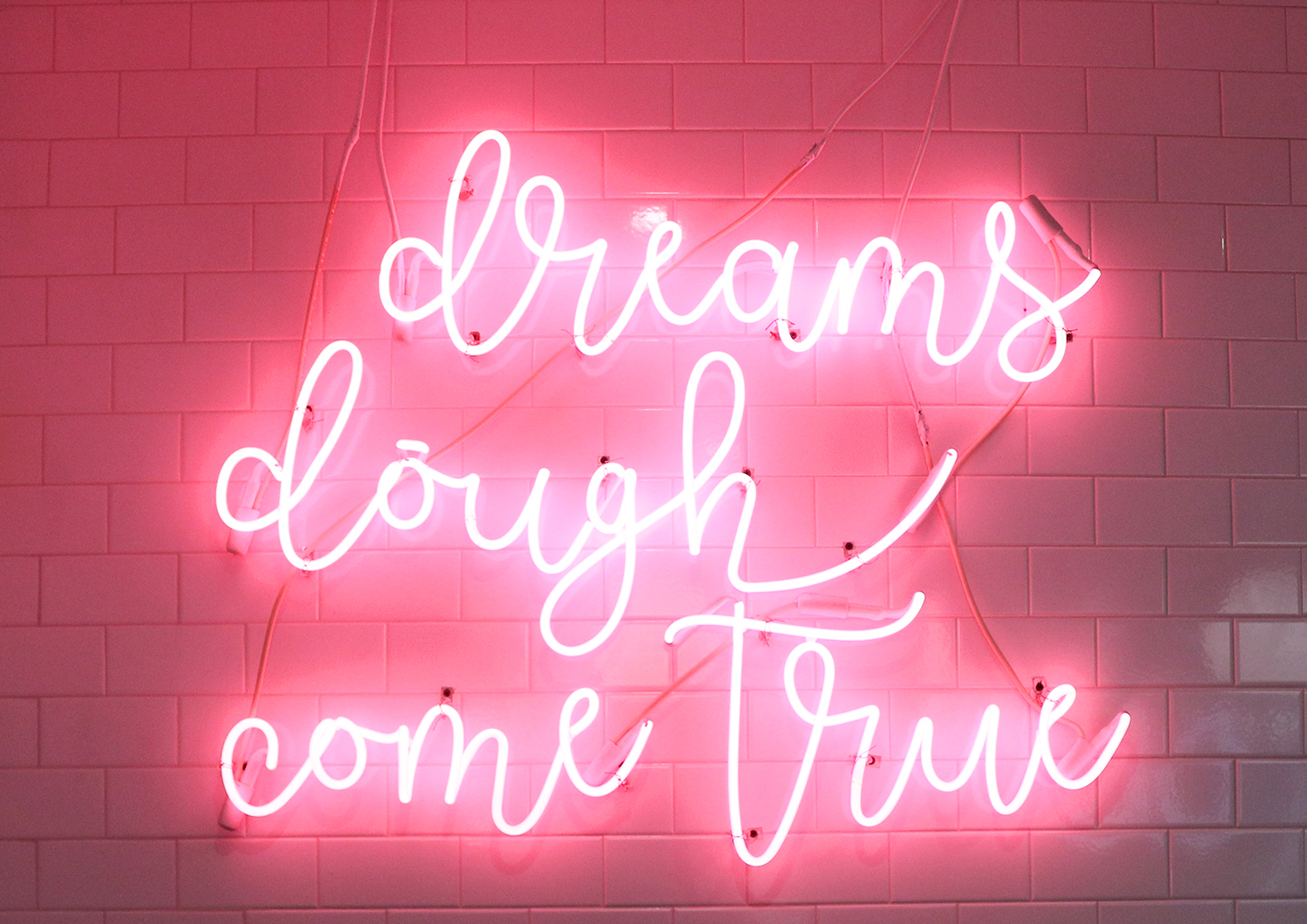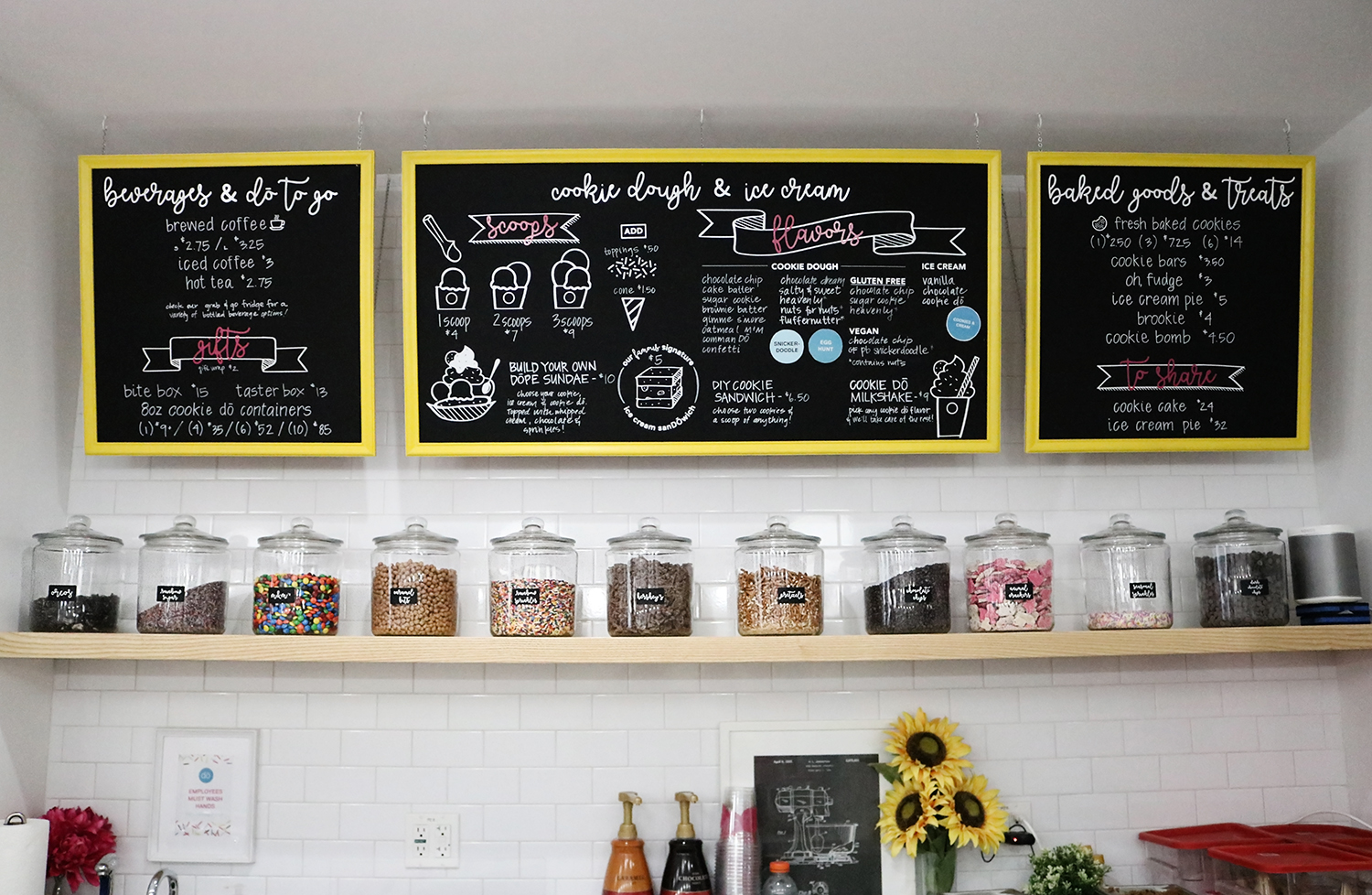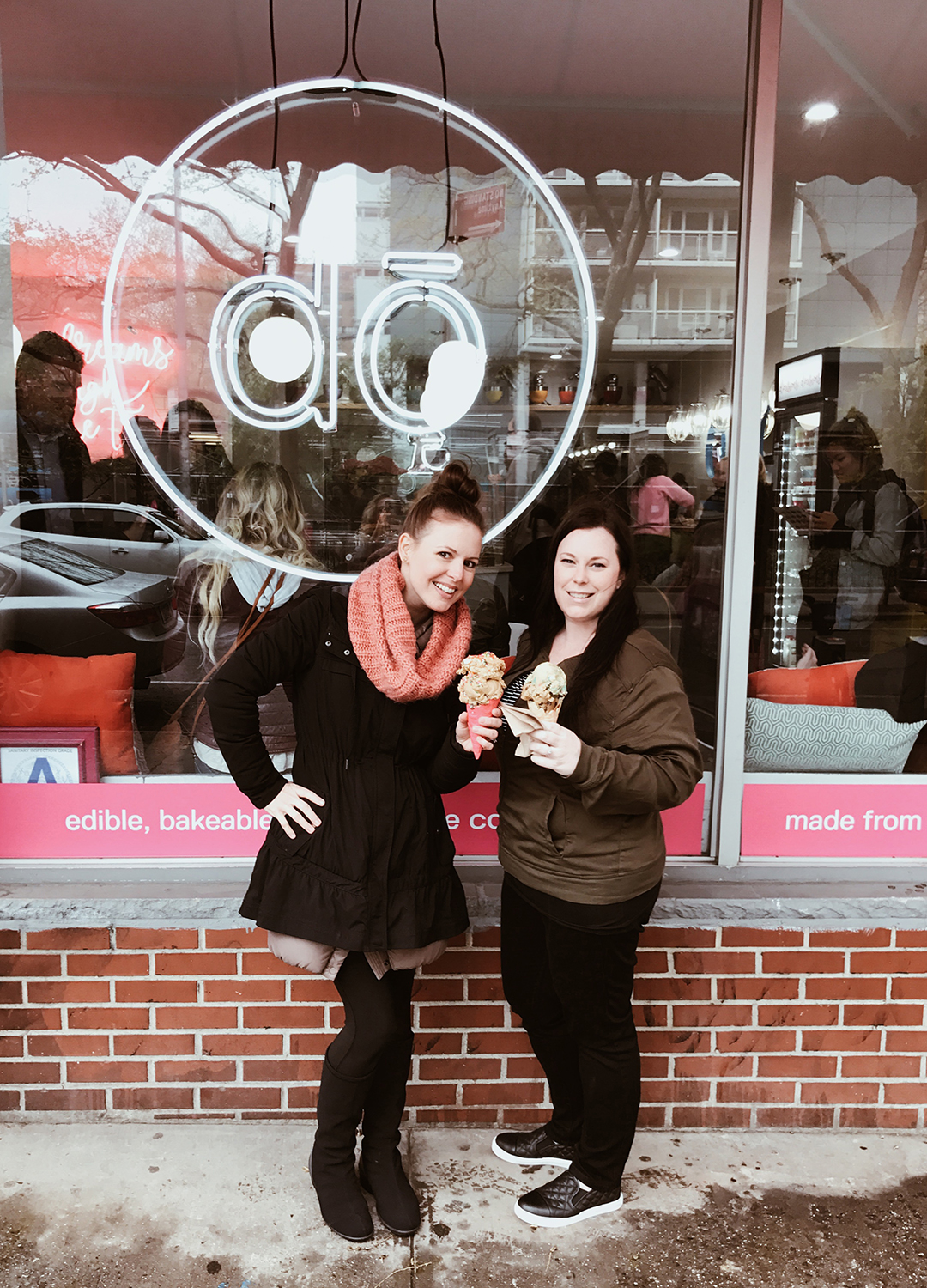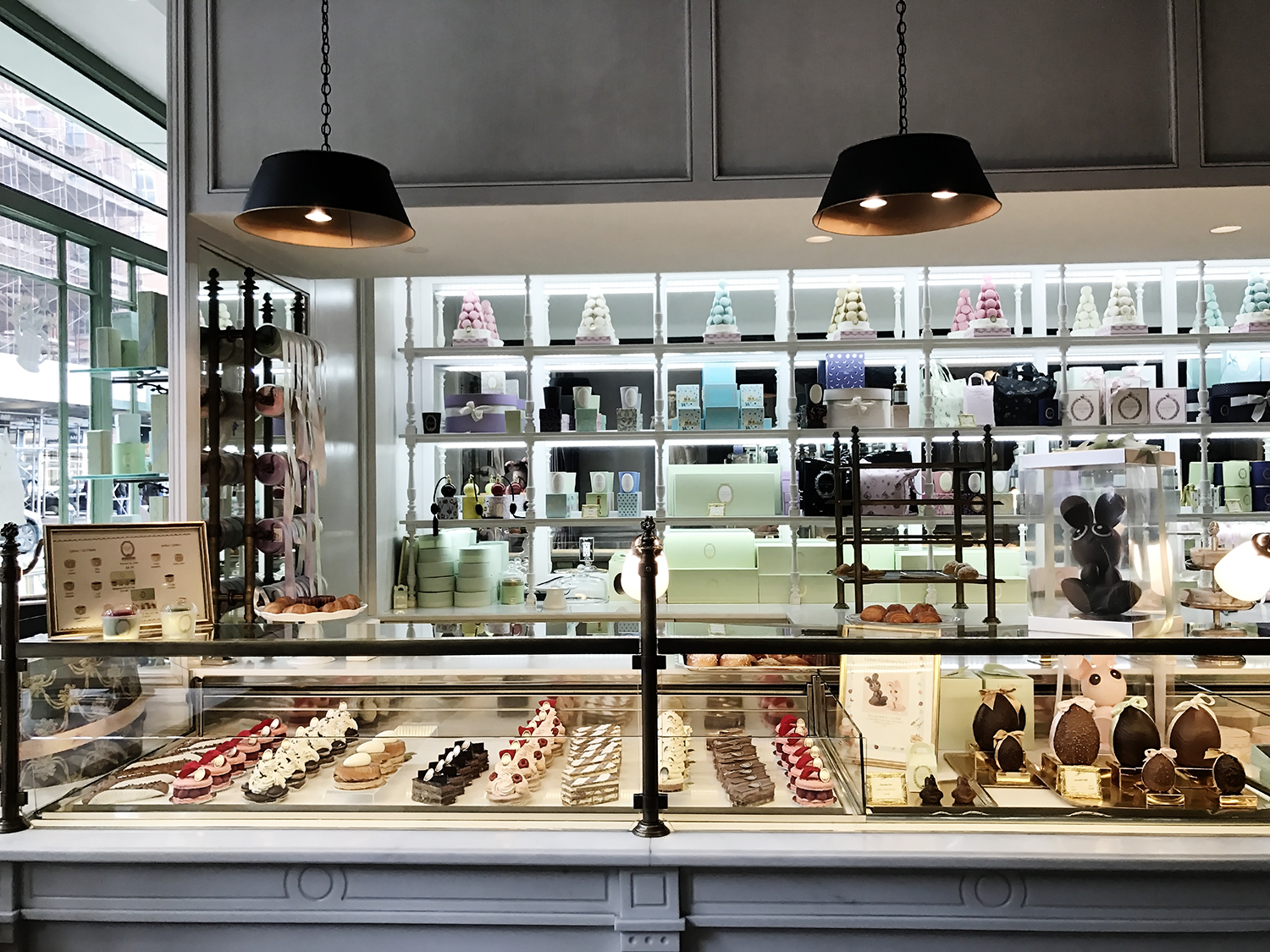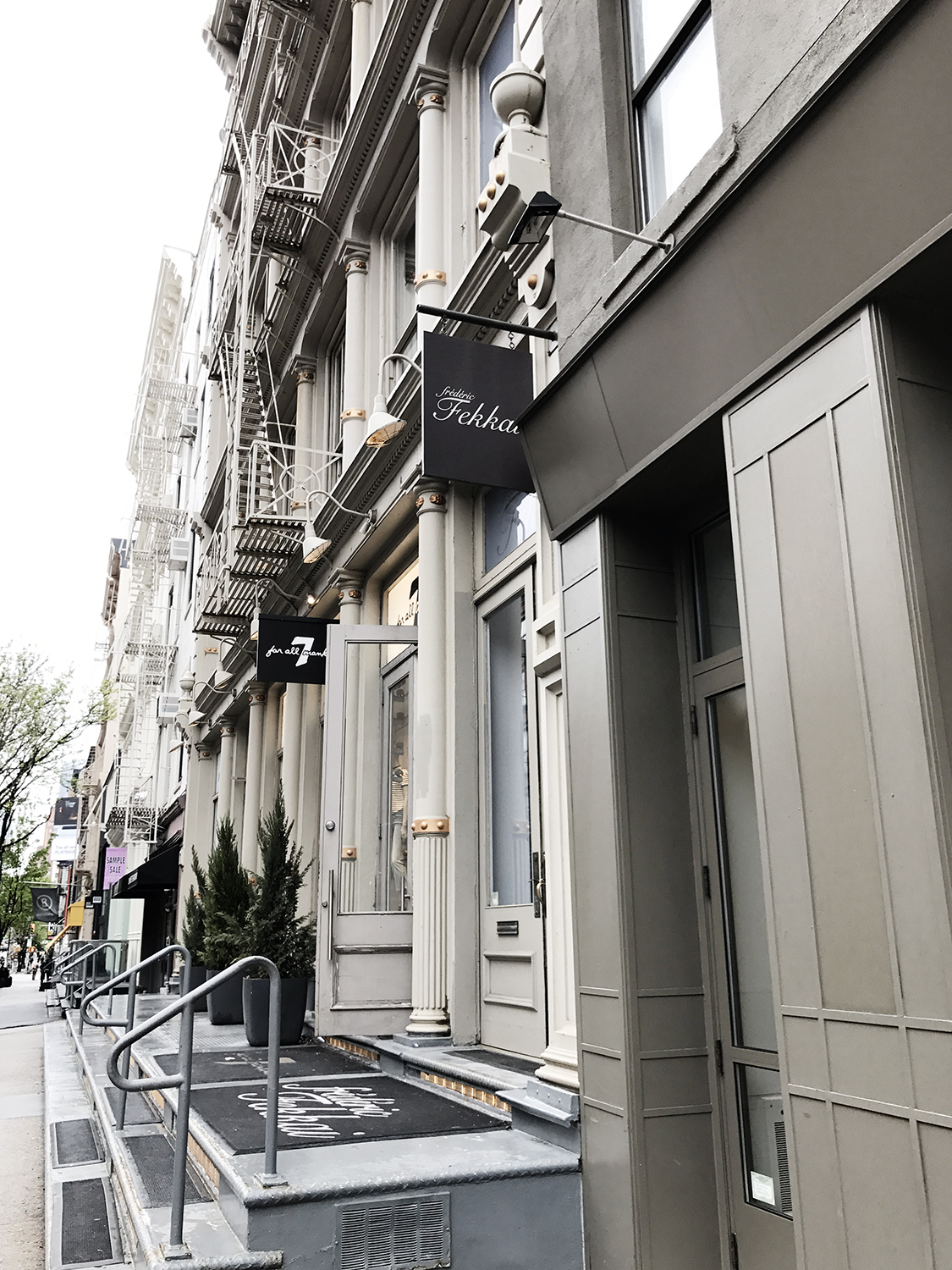 Black Tap is known for their burgers and crazy shakes. I had several people message me on Instagram telling me how incredible they are. Since we were mostly there for the milkshake and didn't want to eat too big of a meal, we decided to split 4 small sides and the Bam Bam Crazy Shake. Before I get to the outrageous milkshake, I have to point out that the Crispy Brussels Sprouts with sesame-tahini and the Teriyaki Broccoli were phenomenal. The fries were also super crisp and thick and came with the best truffle aioli I've ever tasted. I could have eaten that with a spoon but refrained. I saved my spoon feeding for the milkshakes that have been trending on every social media platform lately. We chose the fruity pebble milkshake which had a vanilla frosted rim with fruity pebbles, a fruity pebbles rice krispy treat, strawberry pop tart, nerds rope, whipped cream and a cherry on top. The servers were bringing out these shakes left and right and every single one was a masterpiece.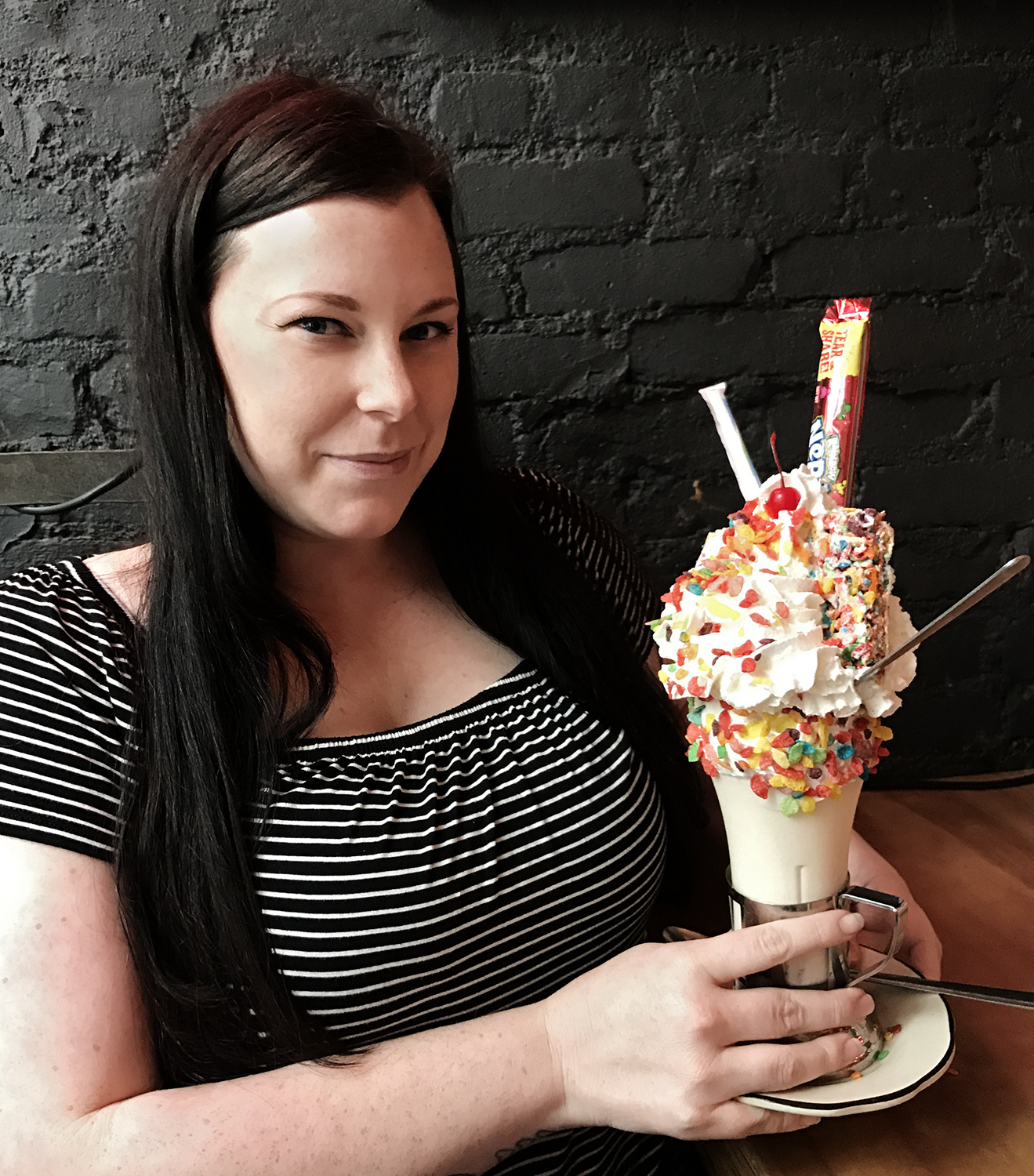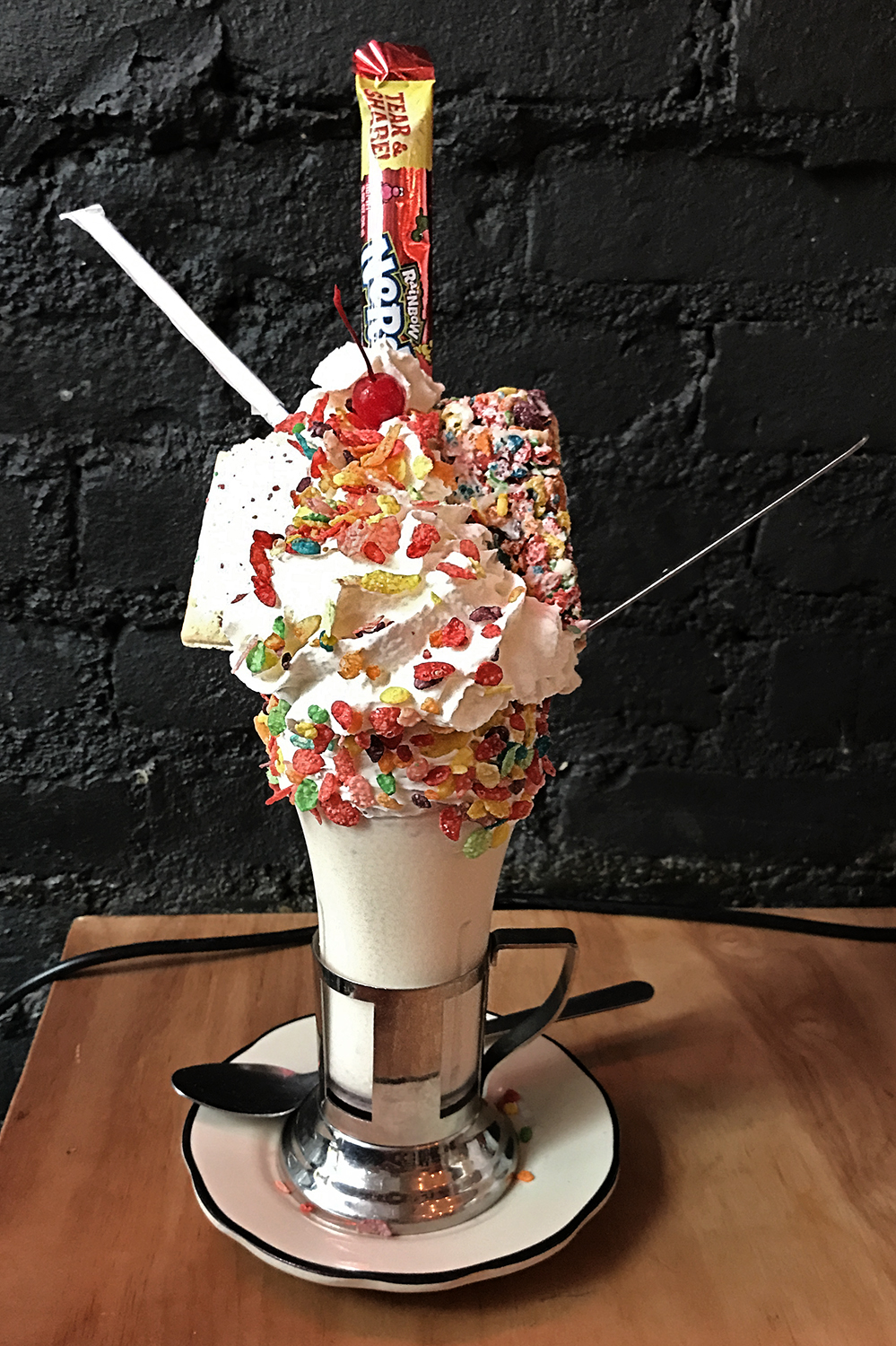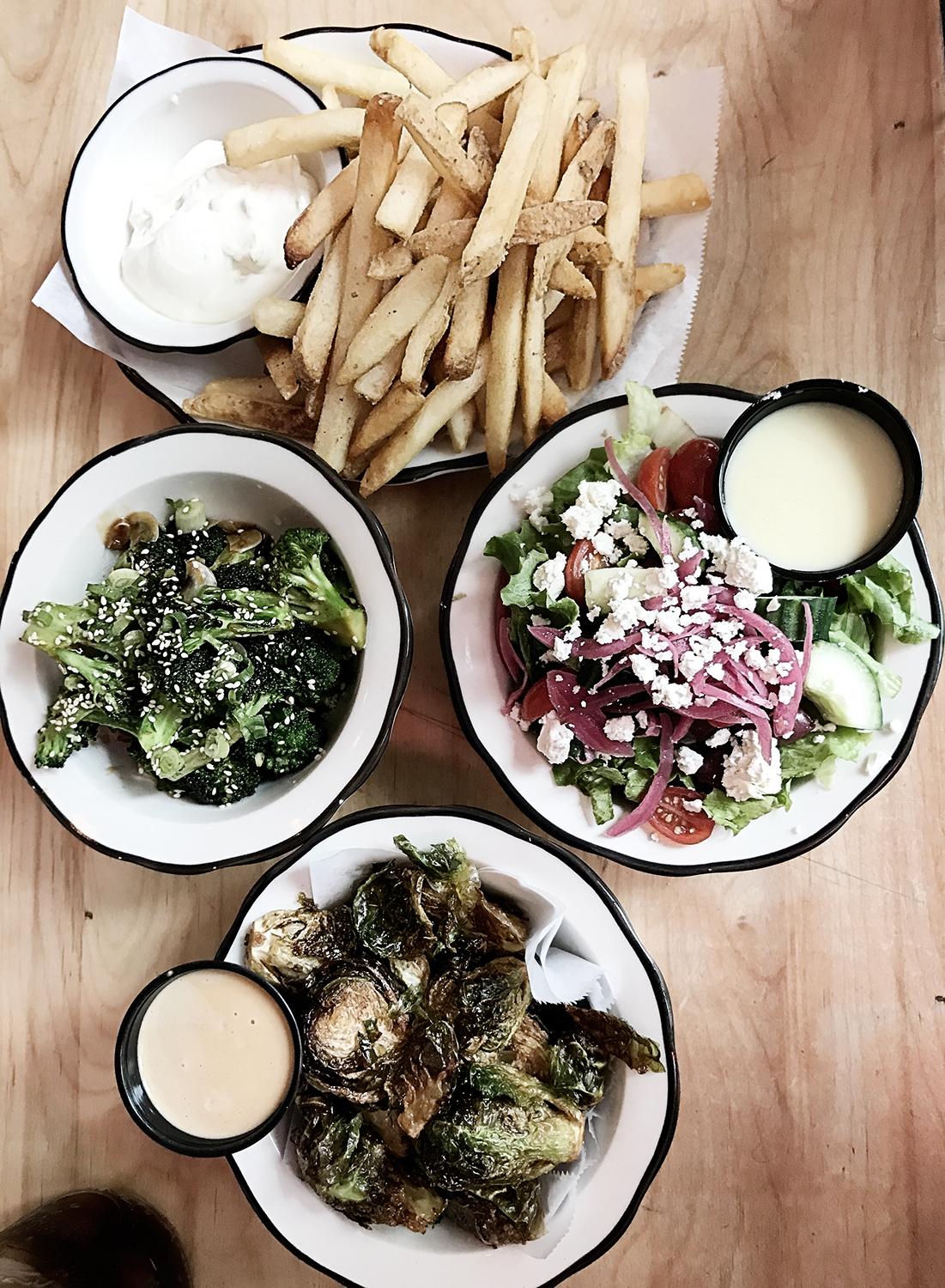 Since we only stayed one night we chose Row NYC near Times Square because it had a good price and was centrally located. The beds were comfortable and it was surprisingly quiet. I slept like a baby before having to wake up at 5am for our flight. I was so exhausted from the day that I could have fallen asleep on a park bench in the pouring rain. The only negative I'll say about the hotel was the ridiculously long check in time and the fact that their check in time is at 4pm. Luckily when we arrived shortly after 2 and they had a room ready for us so that was such a relief. It felt so good to drop our bags off and prop our feet up for a bit. We were on the 19th floor and had a great view. After getting our afternoon game plan together it started to downpour. Not the most ideal weather when you're trying to hit as many spots as possible in 12 hours. We headed to Squish Marshmallows in the Lower East Side to get our gourmet mallow fix on. Squish is known for their small batch, hand cut marshmallows. They are made fresh daily and all of the flavors come in original and a chocolate dipped version. What Squish is known for is their s'mores taco with roasted marshmallows. You can pick any three of their non-chocolate dipped marshmallows and get them roasted in your s'mores taco with chocolate sauce on top. It was the perfect little afternoon pick me up before dinner. One of the good things about coming on a Tuesday was that there were no lines anywhere we went. I think it also had to due with the fact that the weather was gloomy and supposed to rain all day.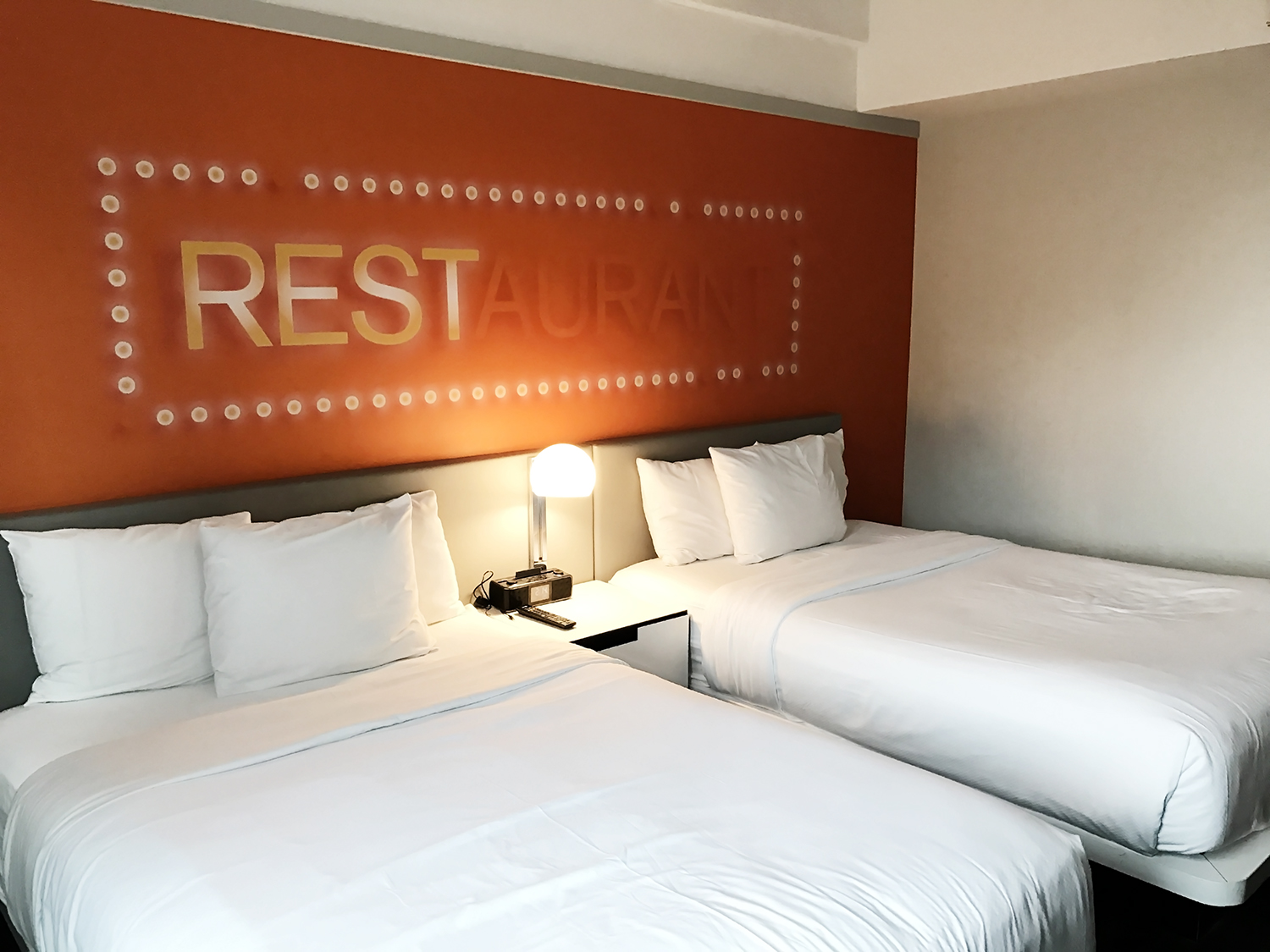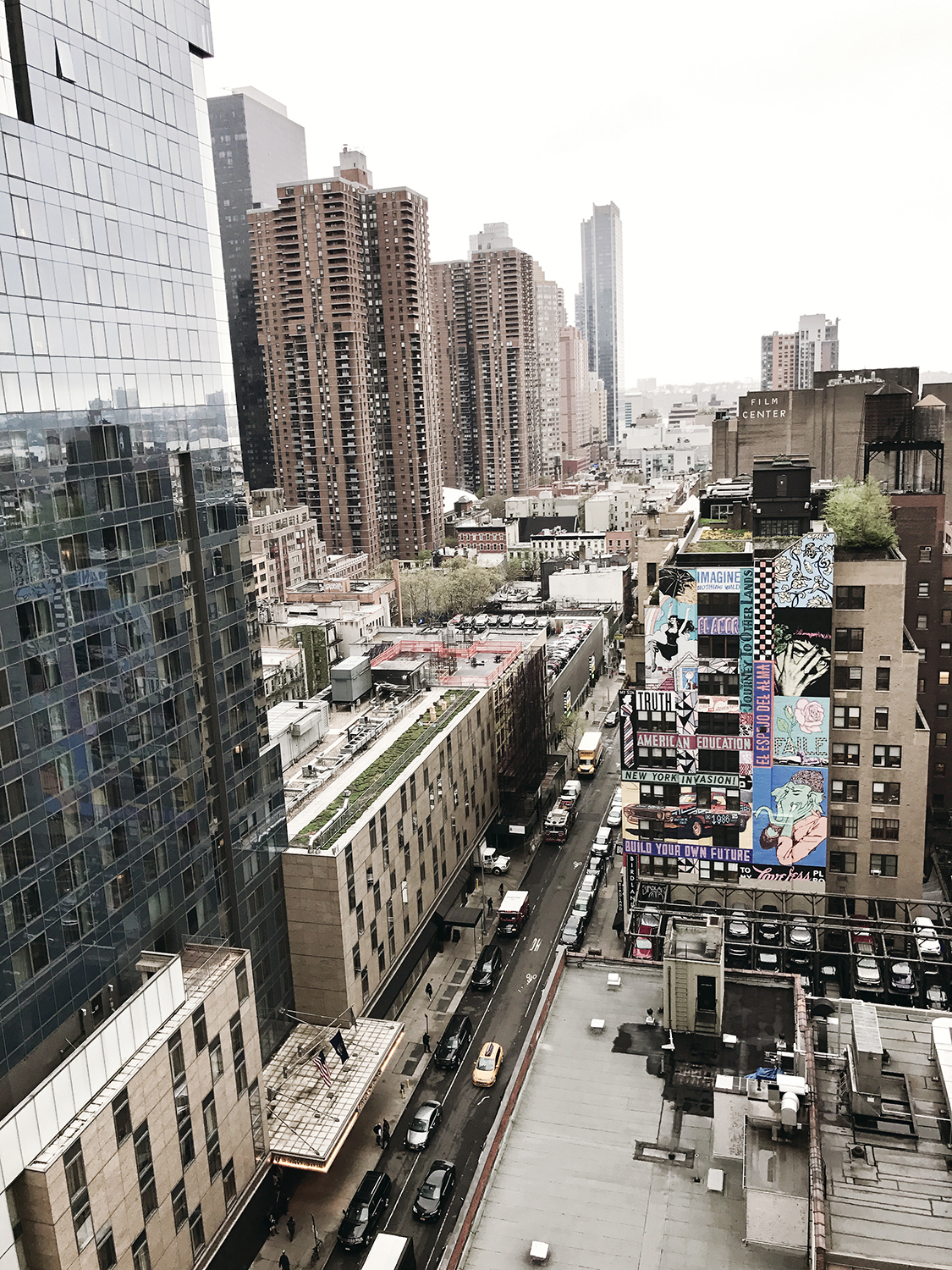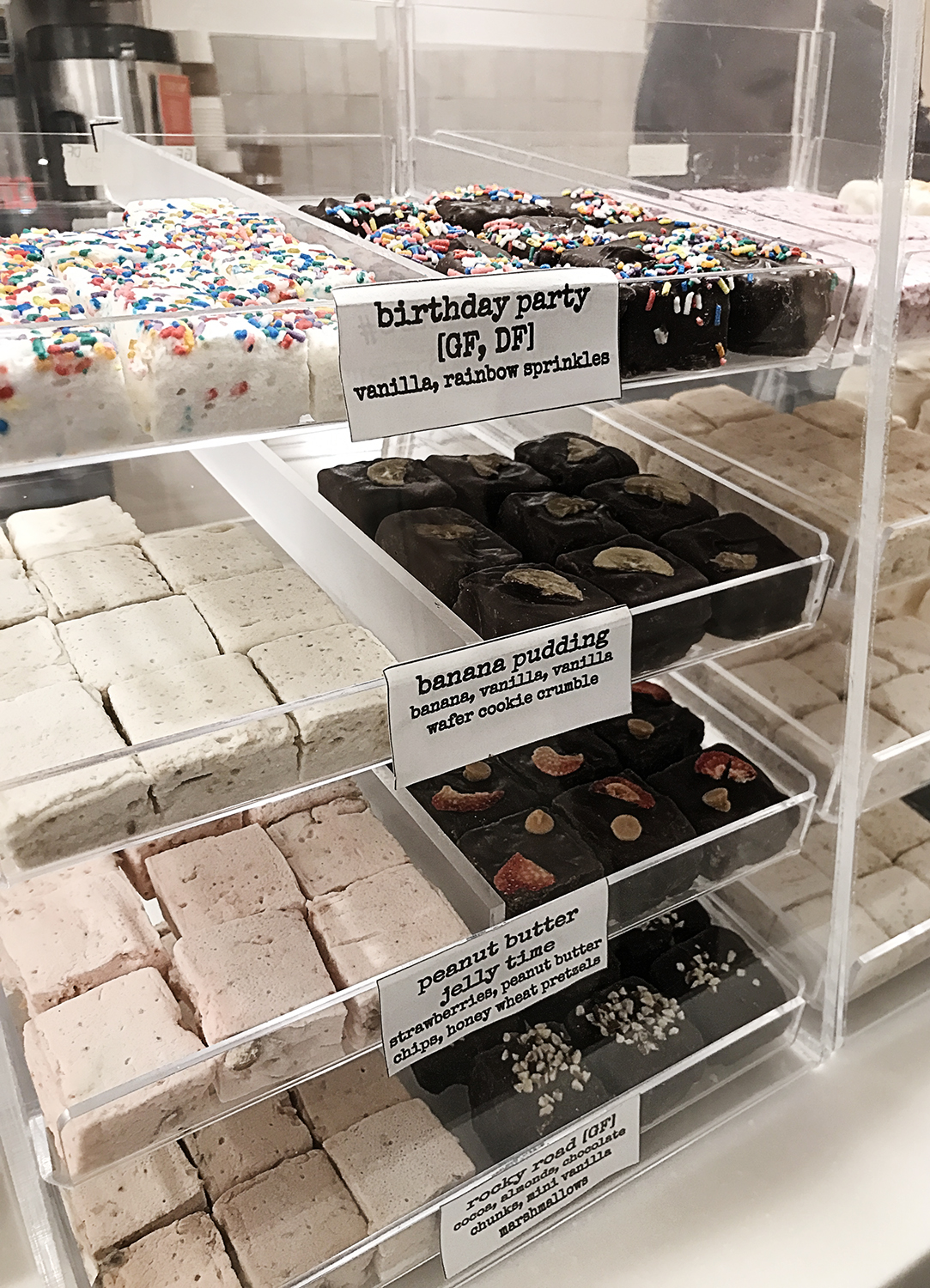 Dinner was super low key at Raku; a small, cash-only Japanese spot in the Lower East Side. We were so exhausted from the day and the weather that we wanted to get some warm, real food in our systems before we went back to crash for the night. The udon is perfect and massive, without giving you that heavy after-ramen feeling. They also have the best shrimp tempura I've ever tasted. This restaurant is very small and can seat less than 20. They also will not seat you unless your entire party is there and do not take reservations. To say our trip was a whirlwind is an understatement. The day started at 3am Tuesday morning and I pulled into my driveway at 10:30am on Wednesday. I ate so much delicious food that I feel sick and pregnant. So in other words, NYC was done right and I cannot wait to do it again!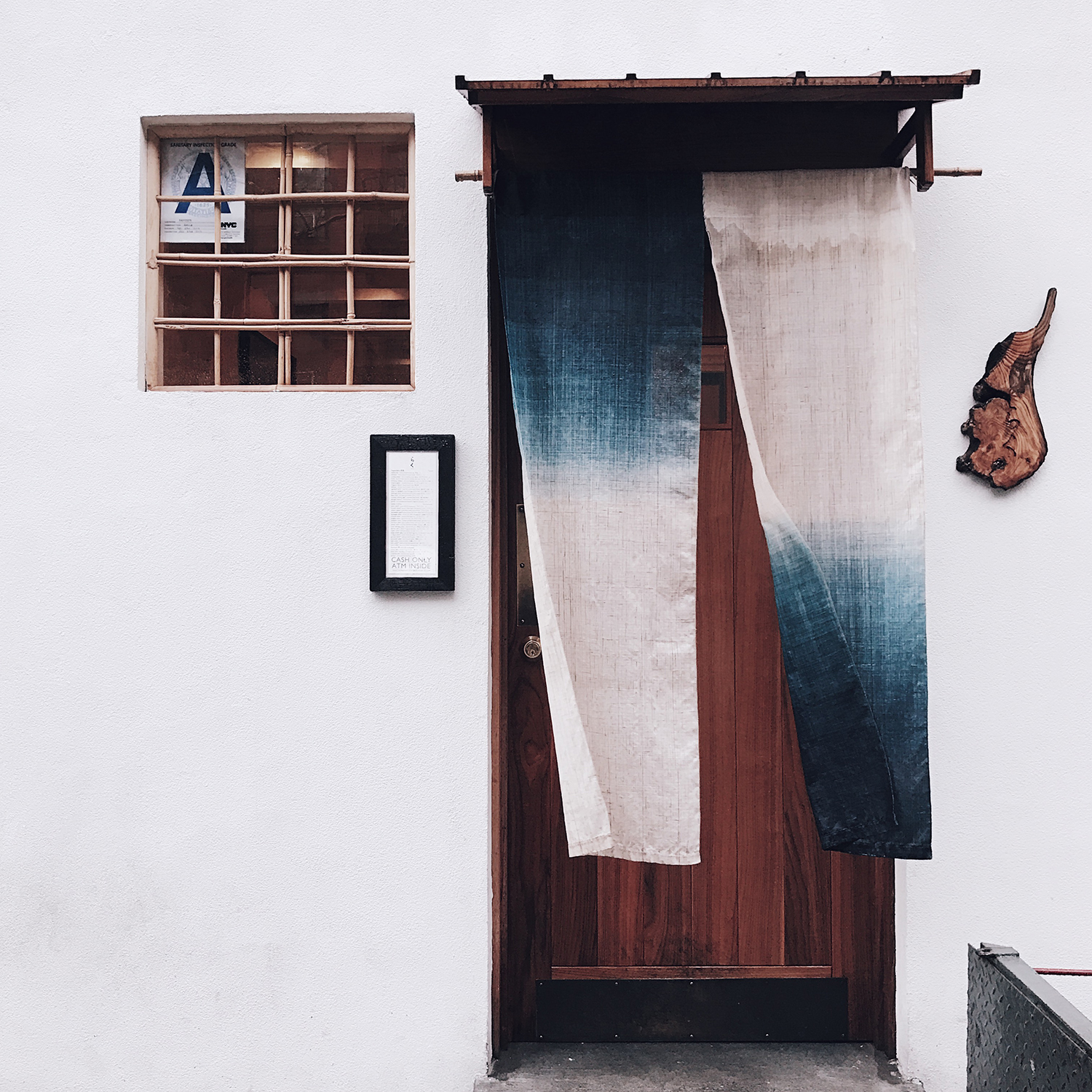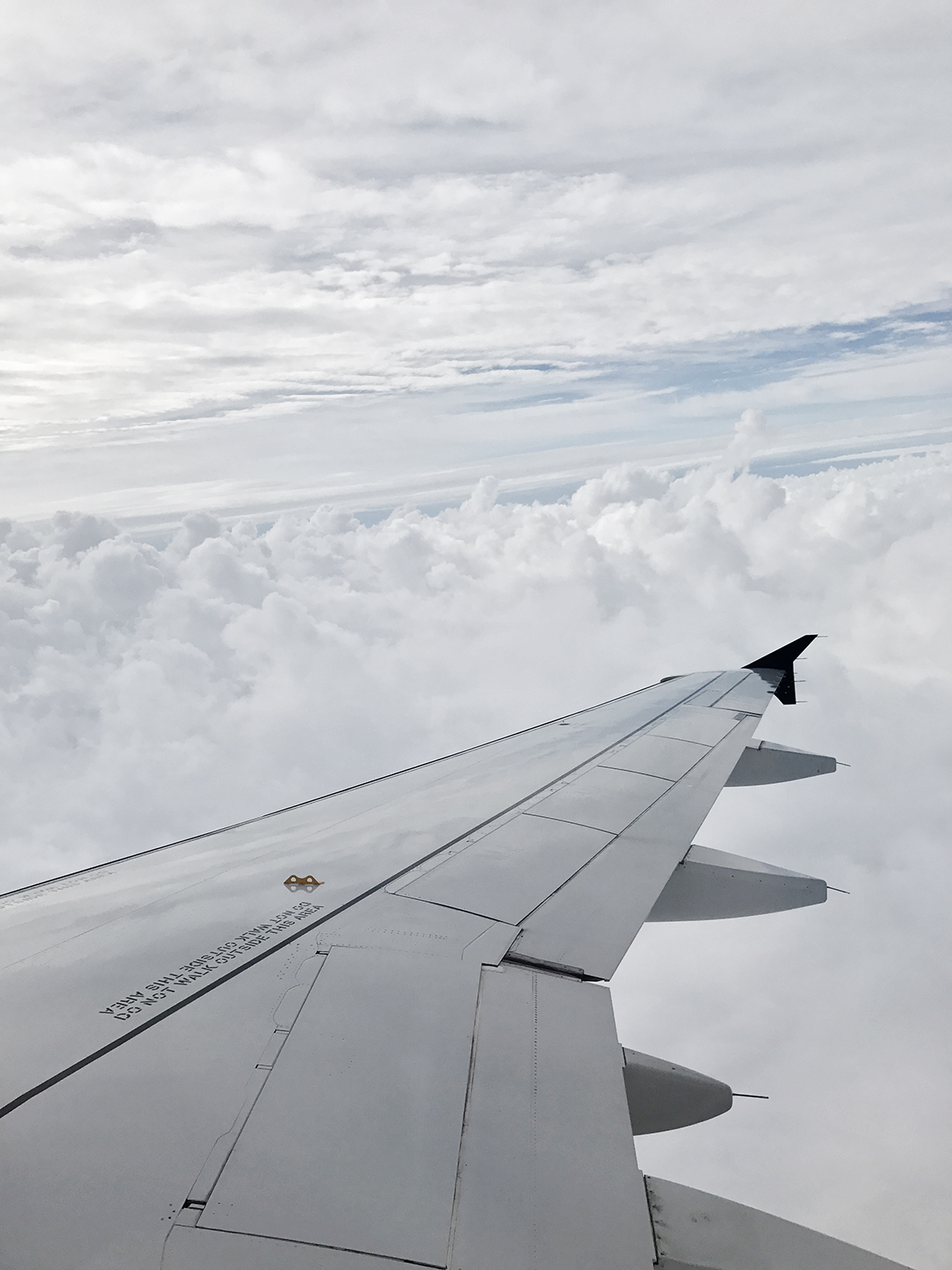 One belongs to New York instantly, one belongs to it as much in five minutes as in five years.
 Tom Wolfe