The closing of an old month calls for a new monthly favorites post and I feel like April went by in the blink of an eye. It's been a busy month filled with a ton of fun adventures and outings and definitely my busiest month so far this year. I want to share with you some items I have discovered these past 4 weeks which I am loving!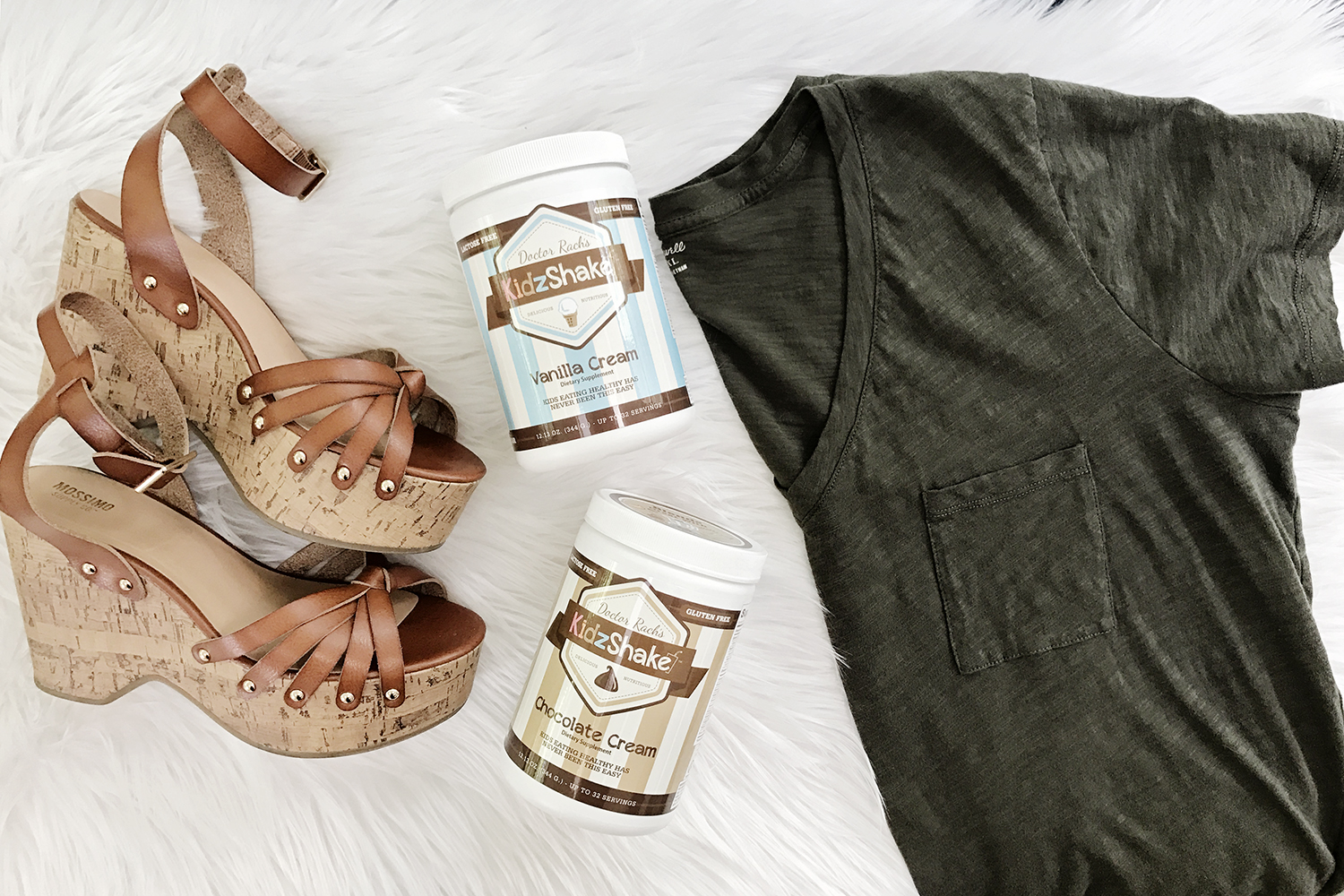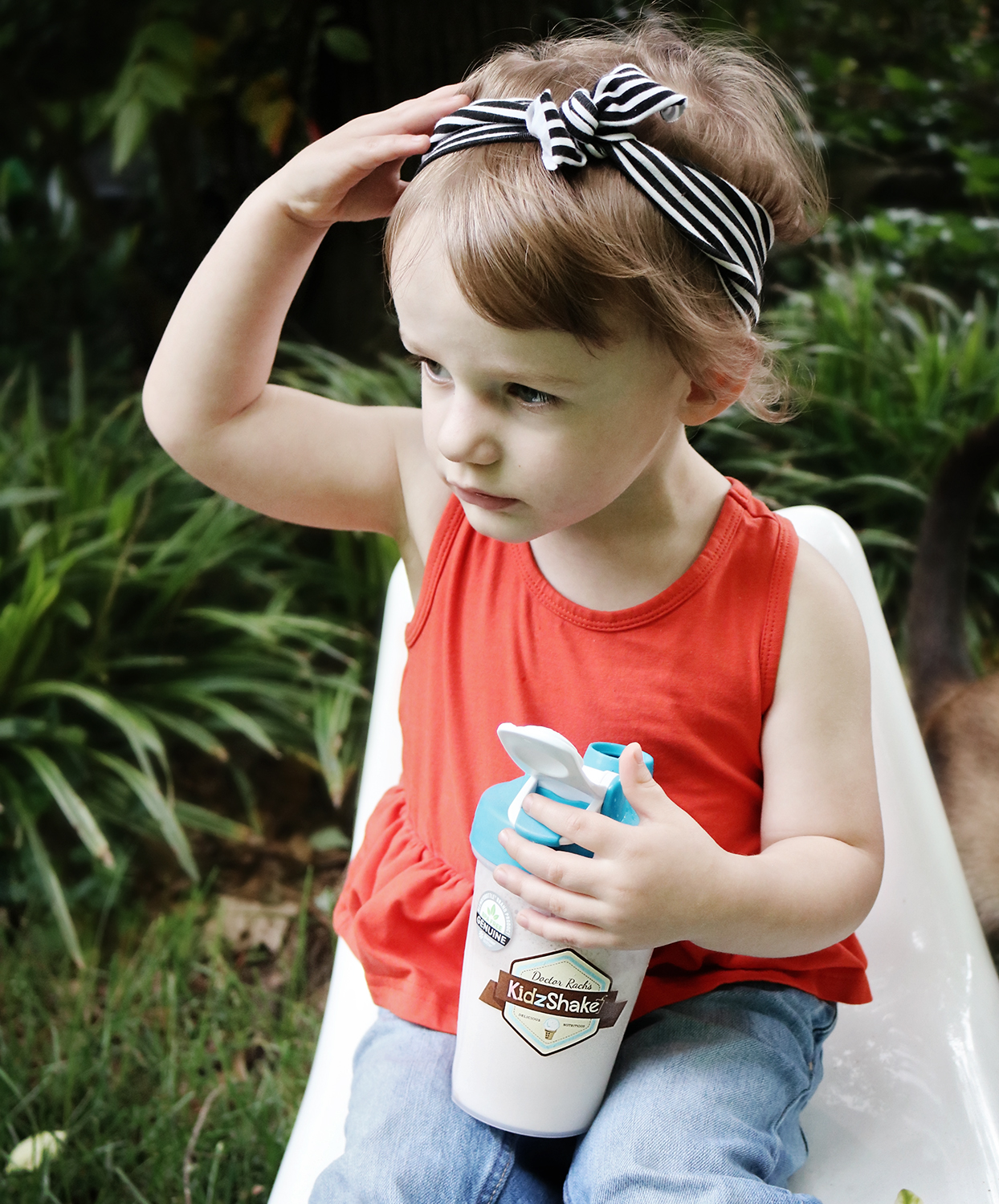 Kidzshake – My kids are not interested in sitting down to eat a full meal. They usually take a few bites before they become bored and want to go run around like maniacs. It's been hard to make sure they're getting the nutrition they need as they grow. I was recently sent some samples of Kidzshake, which is a nutritional supplement for kids and it tastes amazing. There are several different flavors to choose from and the cutest little blender bottle which makes it easy and fast to serve these up. I usually mix with some milk if we are in a hurry or I make a smoothie and add fruit, chia seeds, and greek yogurt. You can also use the Kidzshake in pancakes, waffles, protein balls, and more. They have a ton of great recipes on their website. It's nice to know Henry & Evelyn are getting nutrients even if they aren't finishing their dinner. Kidzshake has a sale going on until the end of April. Use code SPRING for 10% off your order!
Madewell Cotton Tee – Earlier this month one of my real life friends who is also a fashion blogger, City Peach, had a personal styling event at our local Madewell. She introduced me to their best selling tees which are super lightweight and the softest I've ever felt. Usually they're $19.99 but there are a few colors on sale now for $14.99 and trust me, I'll be stocking up for the brutal Atlanta summers.
Wonderhood Grand Hotel – Henry loves to build, take apart, build, take apart … repeat times 1,000. Legos have definitely been his favorite for a few years but recently he got the Wonderhood Grand Hotel and he has been obsessed with building it in all different ways.
Platform Shoes – I've been stepping up my shoe game lately (see my favorite Spring flats here) and they're all I can think about. I purchased these wood wedge sandals at the beginning of the month and they go perfectly with all of my maxi dresses that are just a tad too long to wear with flats (short people problems). They are surprisingly extremely comfortable and go with tons of things in my closet.
Warm Weather Cocktails – It feels like we jumped from "Winter" to Summer almost immediately here in Georgia so that means lots of outdoor time and longer days. I've been trying to eliminate sugar from my diet and it's been tough finding a cocktail that is sugar-free but still has that sweet flavor. I came across these Sugar-Free Black Cherry Mojitos and they are incredible. I love how they don't contain a ton of alcohol or sugar because no one wants a nasty hangover!
Are there any items you are loving this month? I always love to hear suggestions on new products, food, or drinks to try!