It's Showtime! So excited to bring you our family Halloween costume of 2019! Beetlejuice is such an iconic film with so many great outfits. I've seen some great couples, kids and family versions and knew it would be perfect for us this year. I wanted to give this costume a little twist so I had the kids be Alec Baldwin and Gena Davis' characters. Their looks were so easy to find which was quite surprising. Below I have linked our costumes and other options for an entire Beetlejuice look for kids as well. Happy Halloween!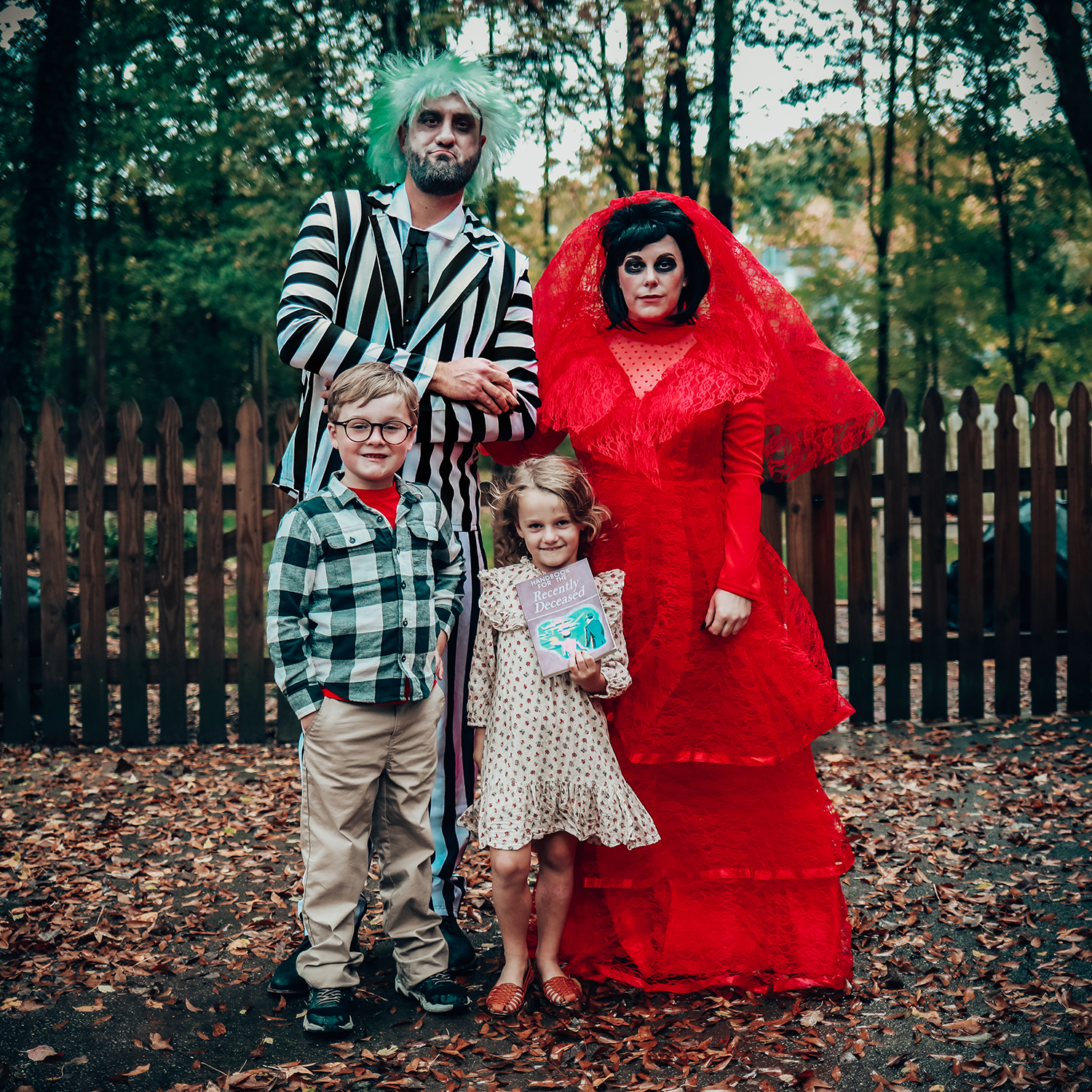 Beetlejuice Mens Suit // Mens Wig (and sprayed with green hair spray) // Lydia Deetz red wedding dress // Lydia Deetz wig// Boys flannel shirt // Boys red t-shirt // Boys slacks // Handbook For The Recently Deceased 
Evelyn's Dress is sold out from Zara and it was such a coincidence that I happened upon it when I was looking for the costumes. I have scoured the internet and have not been able to find anything similar.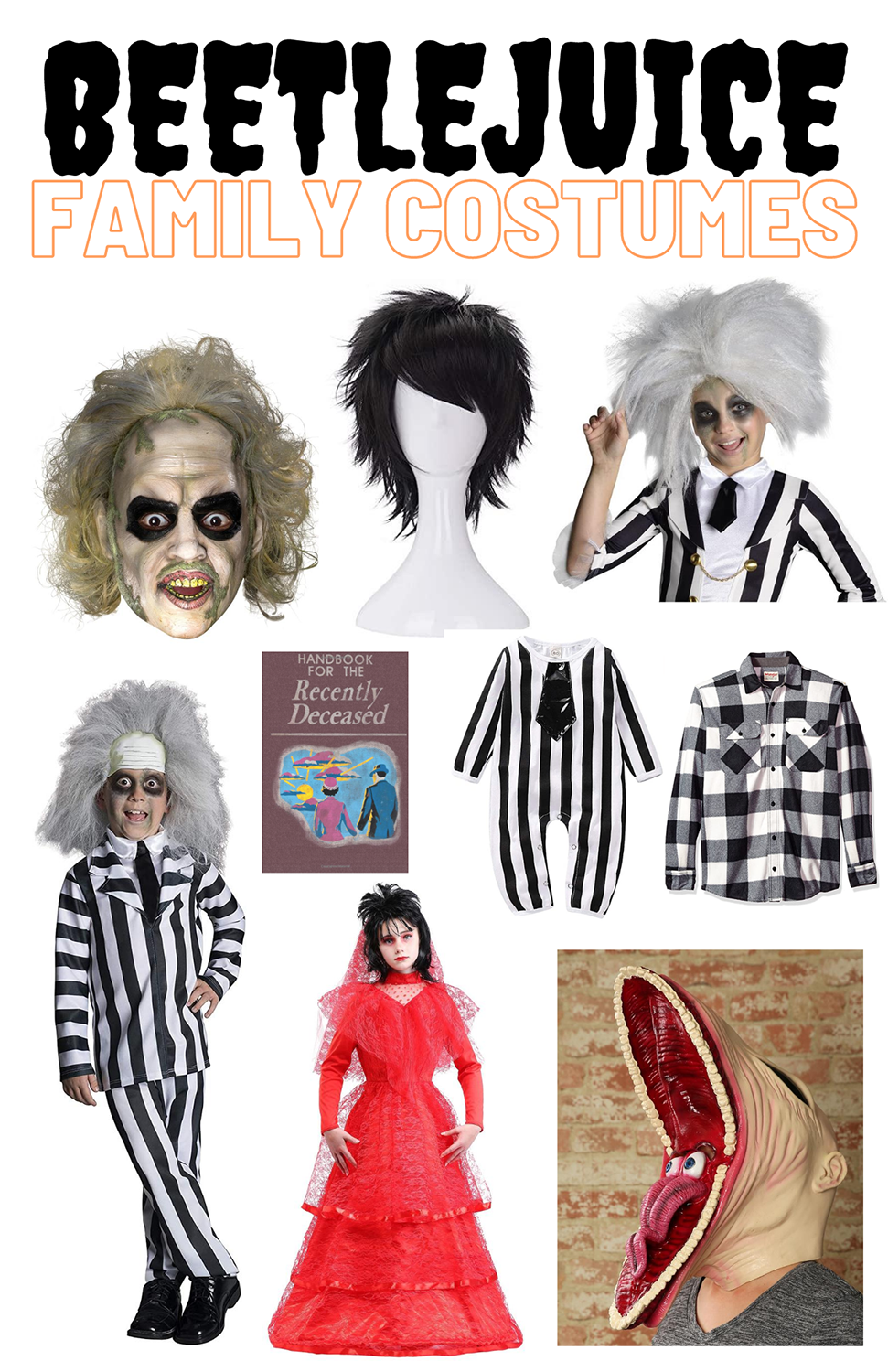 Kids Options: Toddler Red Dress // Girls Red Dress // Girls Beetlejuice Suit (dress) //  Boys Beetlejuice Suit // Baby Beetlejuice Suit // Childs Beetlejuice Wig
Mens Options: Adult Adam Mask // Adult Beetlejuice Mask + Wig Combo // Men's Flannel Shirt
Women's Options: Women's Beetlejuice Suit Option One, Option Two // Women's Beetlejuice Dress  Women's Beetlejuice Wig // Lydia Deetz wig option 2 // Women's Short Red Wedding Dress // Women's Plus Short Wedding Dress // Adult Barbara Mask