Our family closed out our summer with a vacation to Orlando, Florida's beautiful Discovery Cove. We wanted to squeeze in one more family trip before school started back and we're so thankful we had the opportunity to experience Discovery Cove. We seriously can't wait to go back!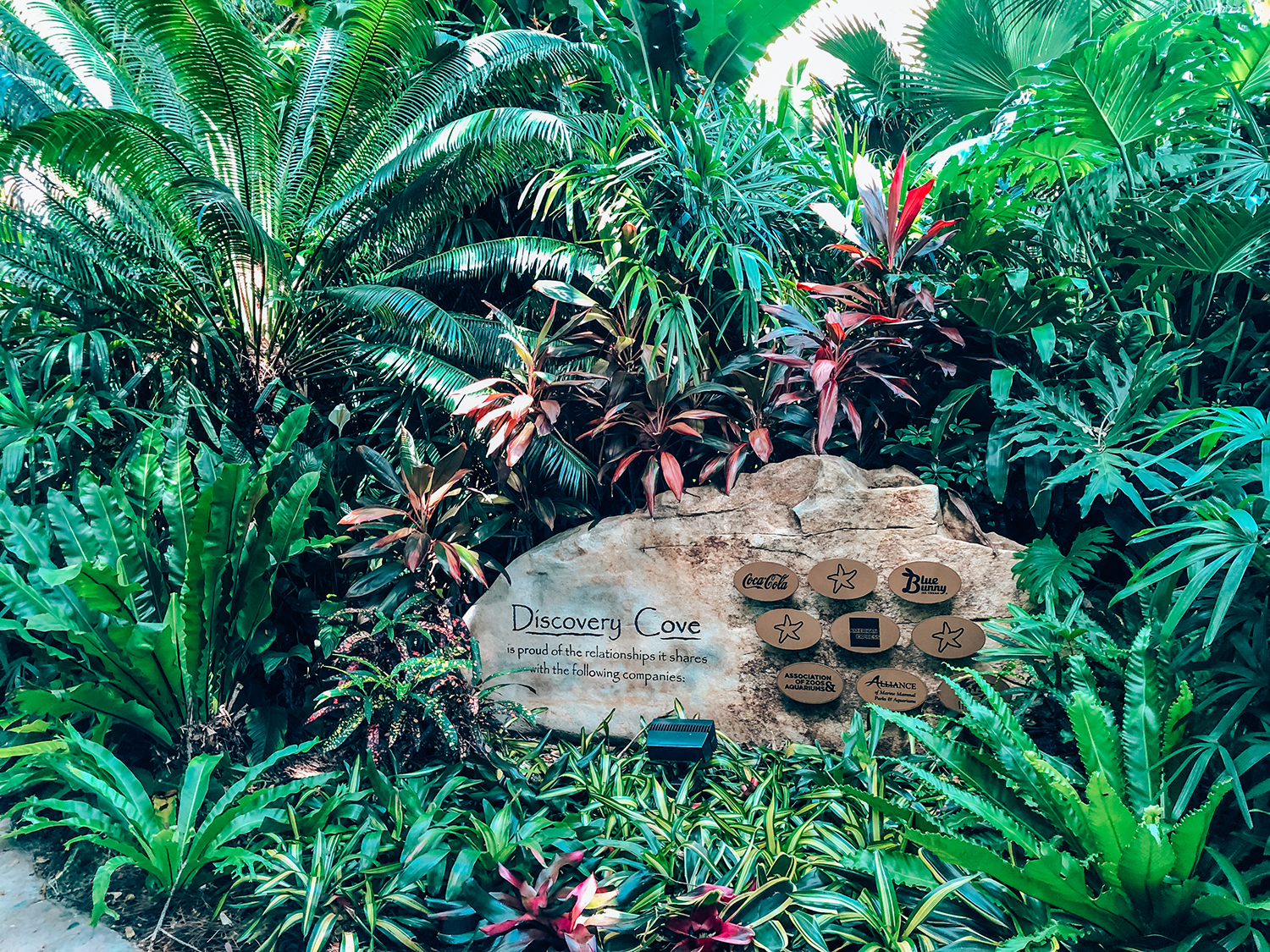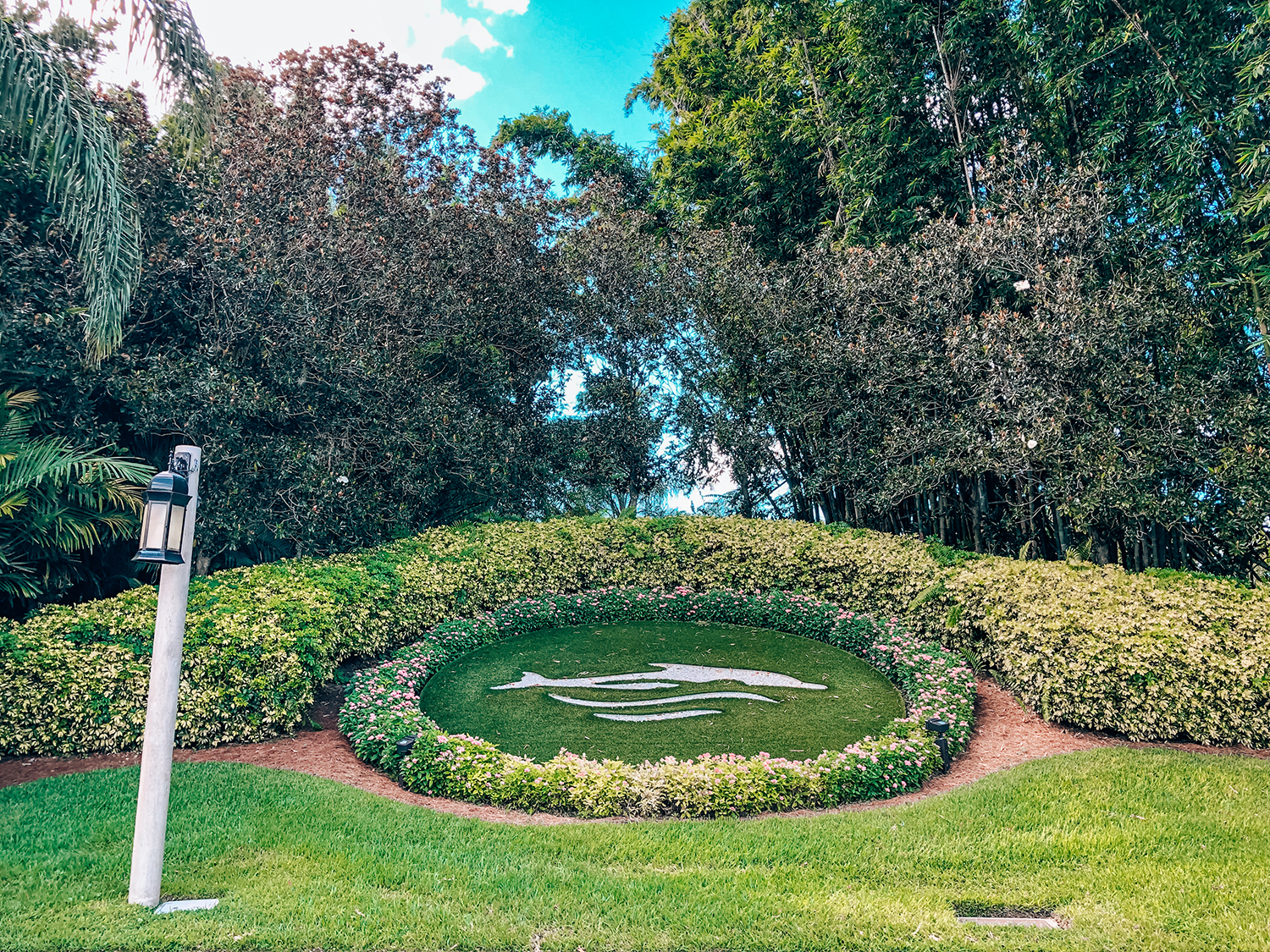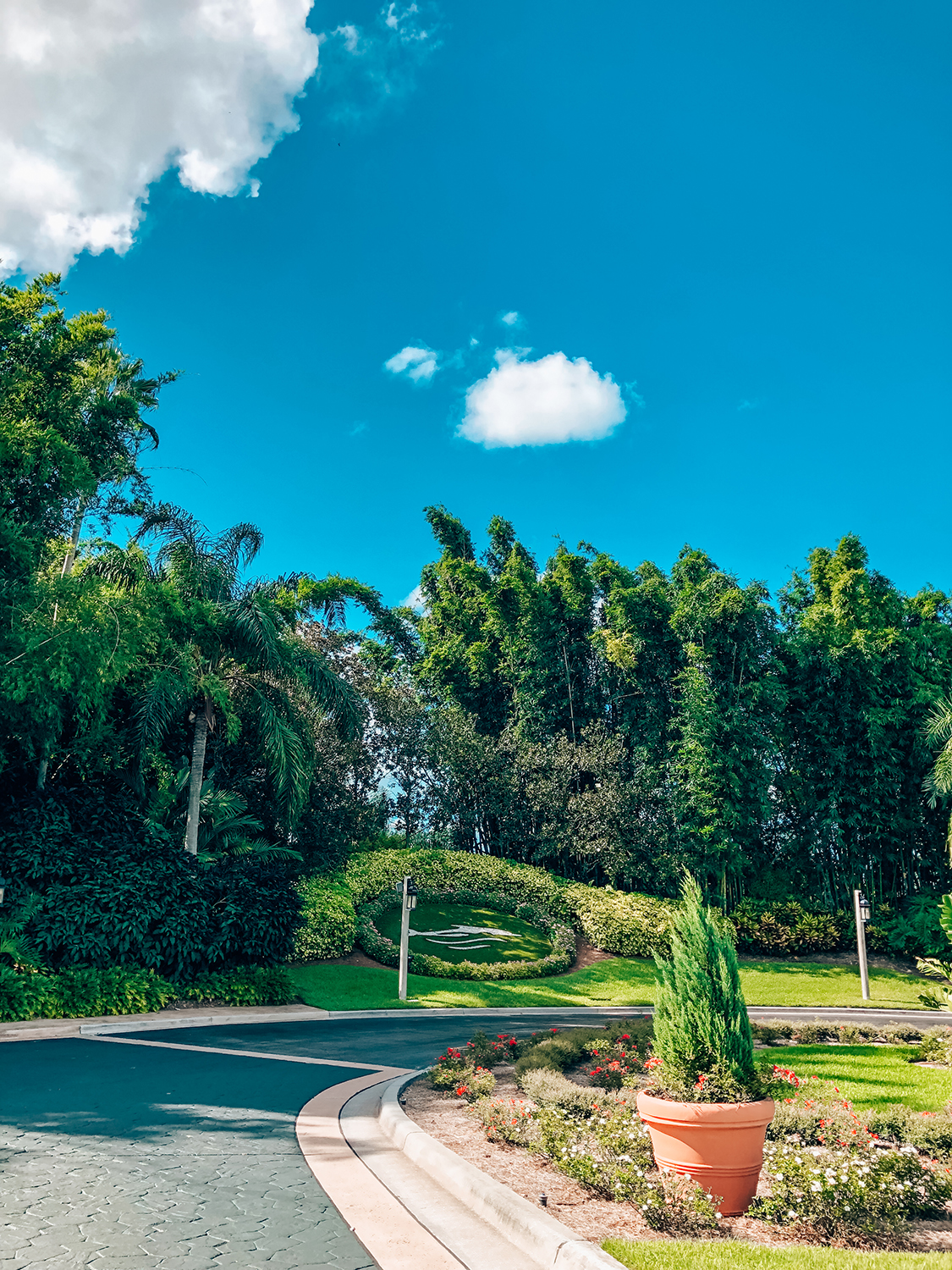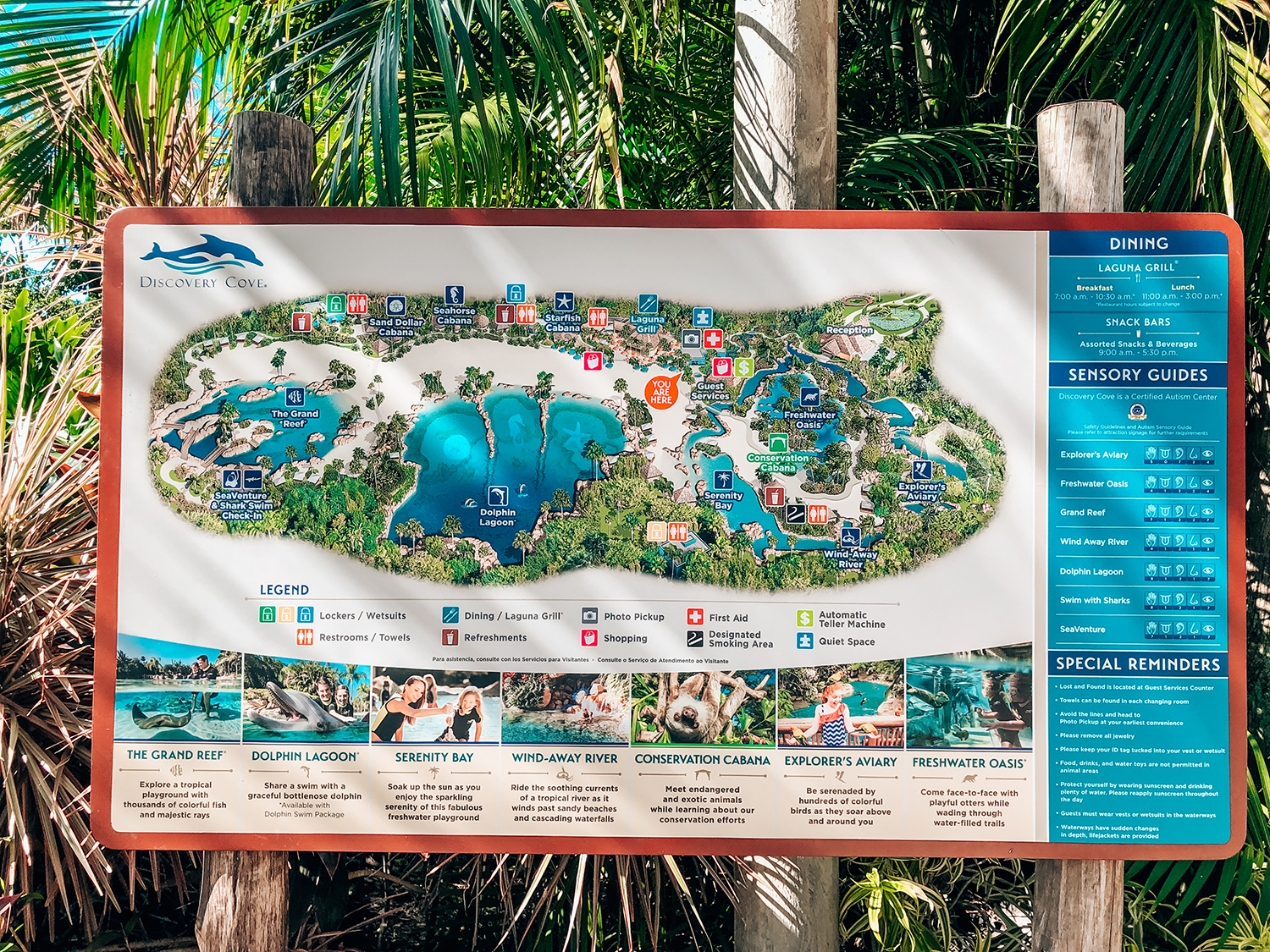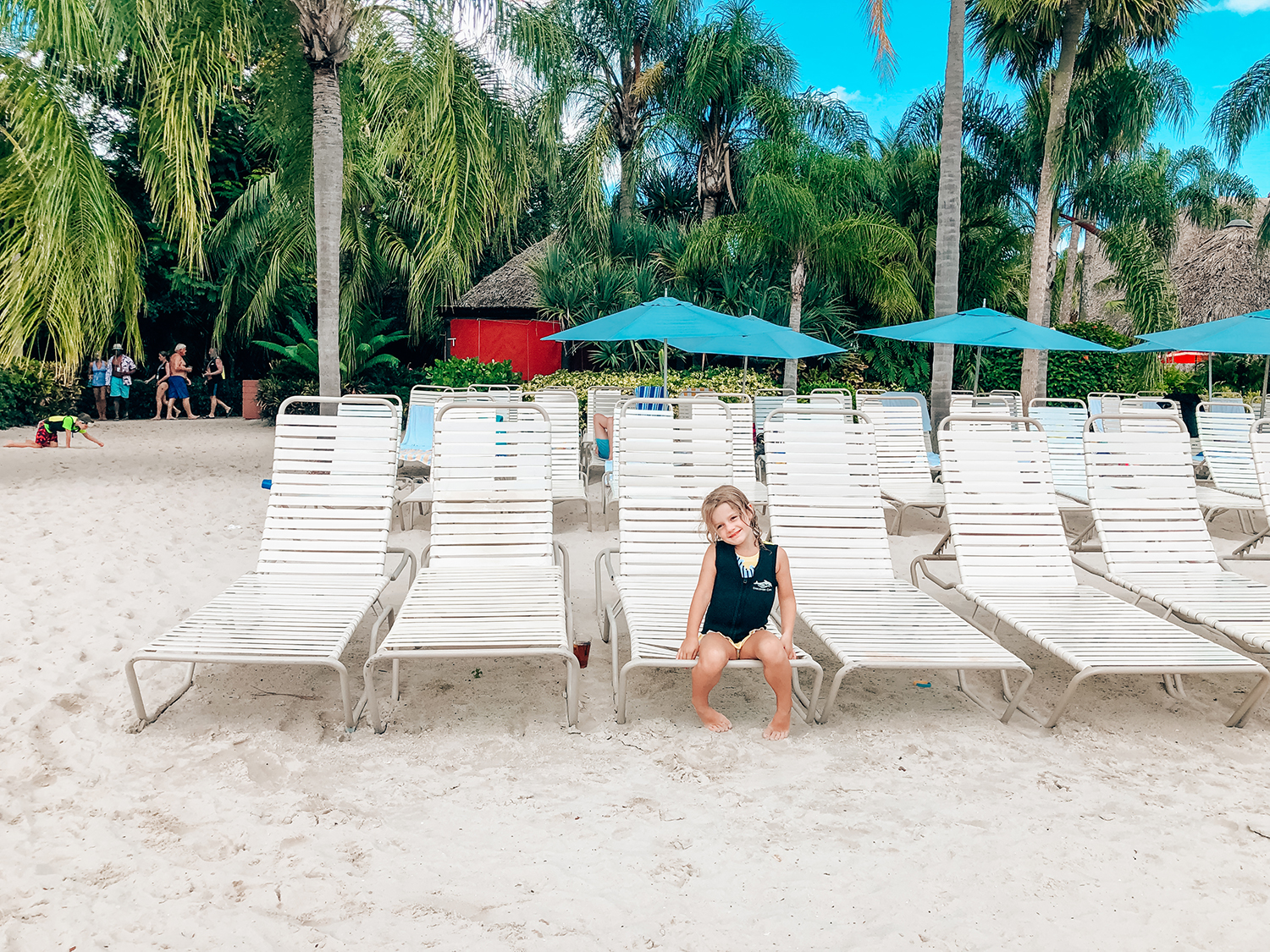 Discovery Cove is an all-inclusive day resort with a tropical theme. Included in your admission, you can have a hands-on experience with dolphins, snorkel with fish and stingrays, and even wade with otters in the Freshwater Oasis. You can also swim in the resort's huge swimming pool or reserve a private cabana so that you can relax between activities. Complimentary breakfast and lunch is also included in your admission, as well as unlimited drinks and snacks! You also receive complimentary amenities such as sunscreen, fresh towels, access to showers, lockers, snorkeling gear (with prescription goggles available upon request) and wetsuits to wear in the pool.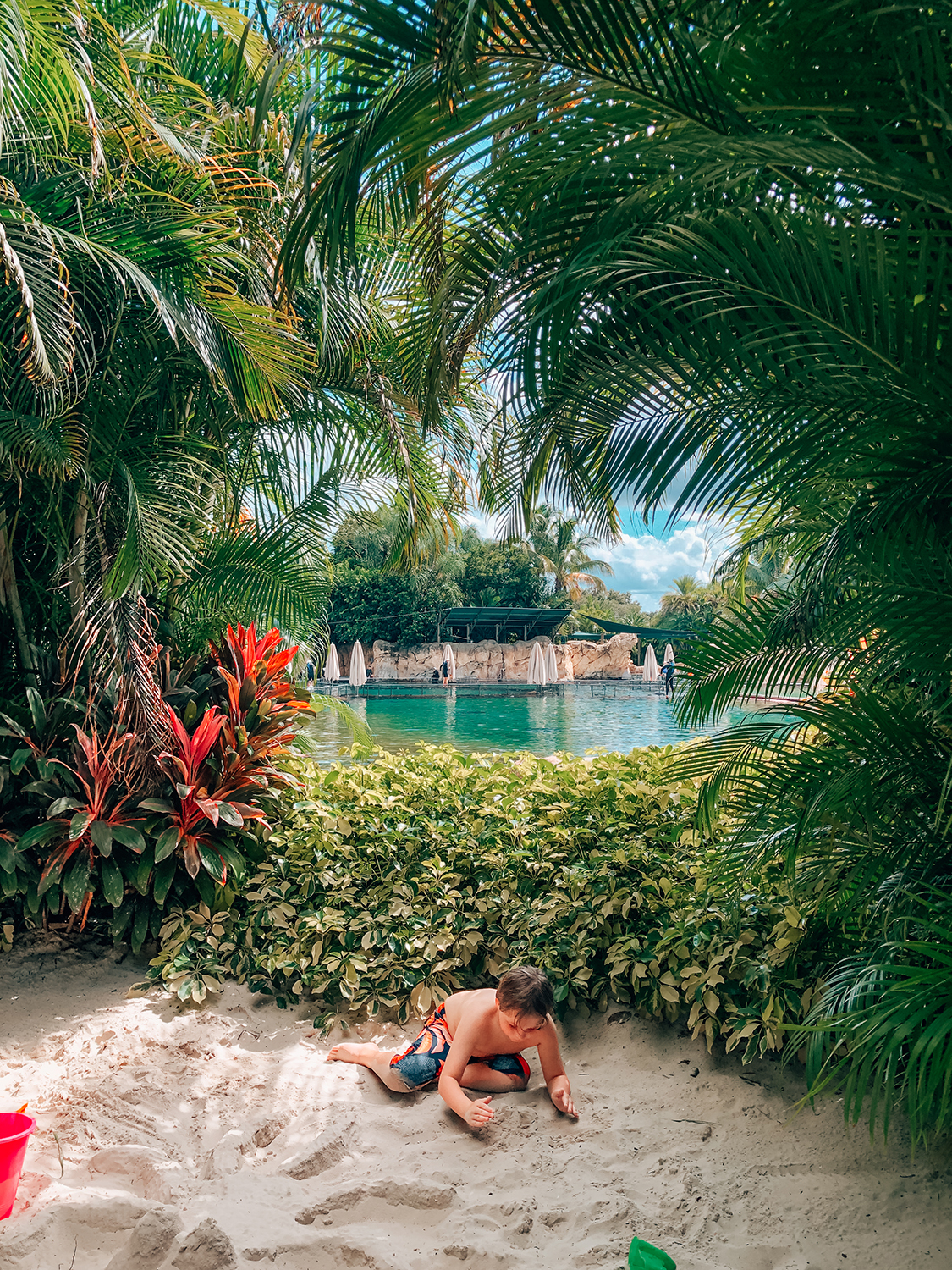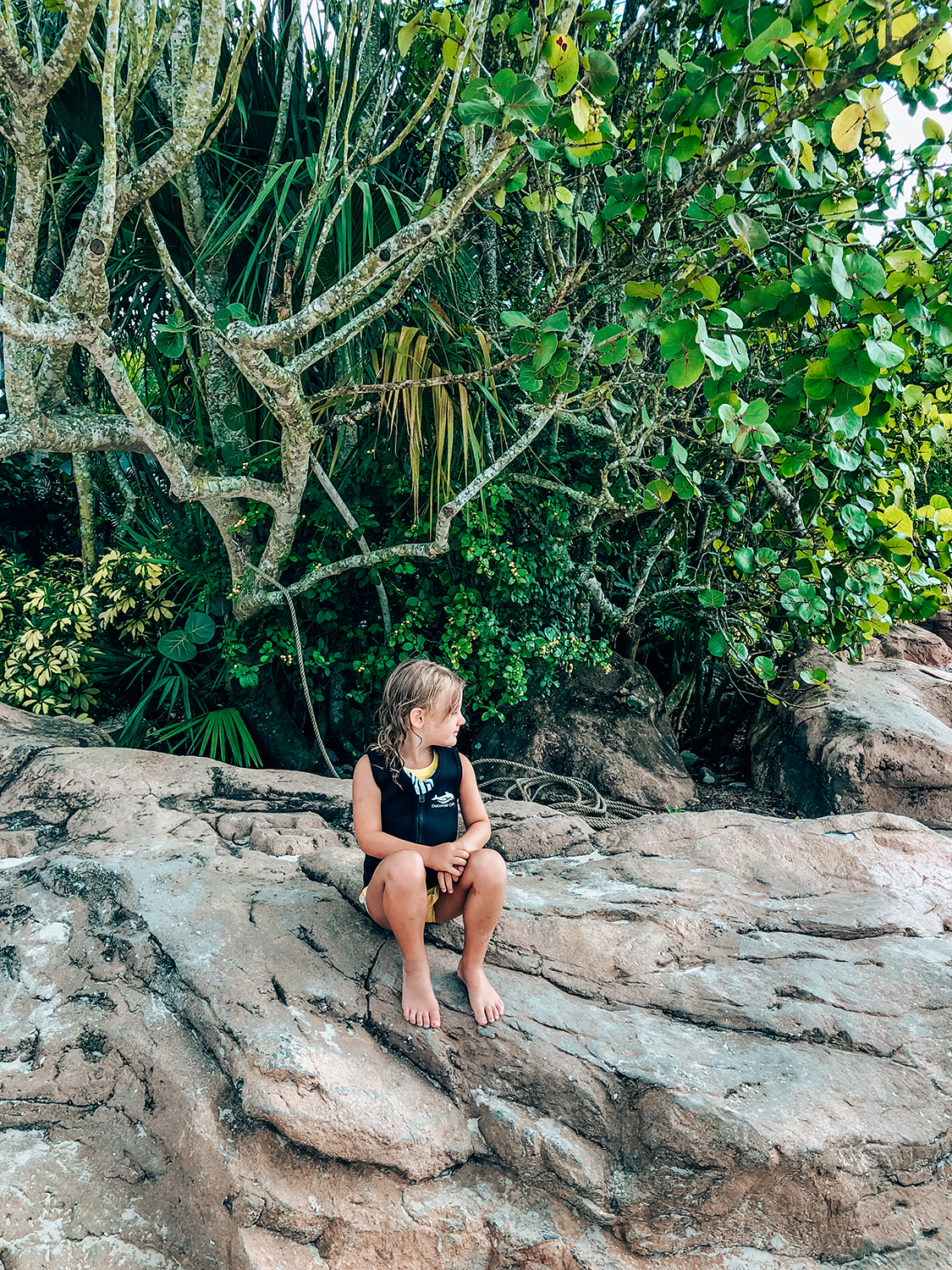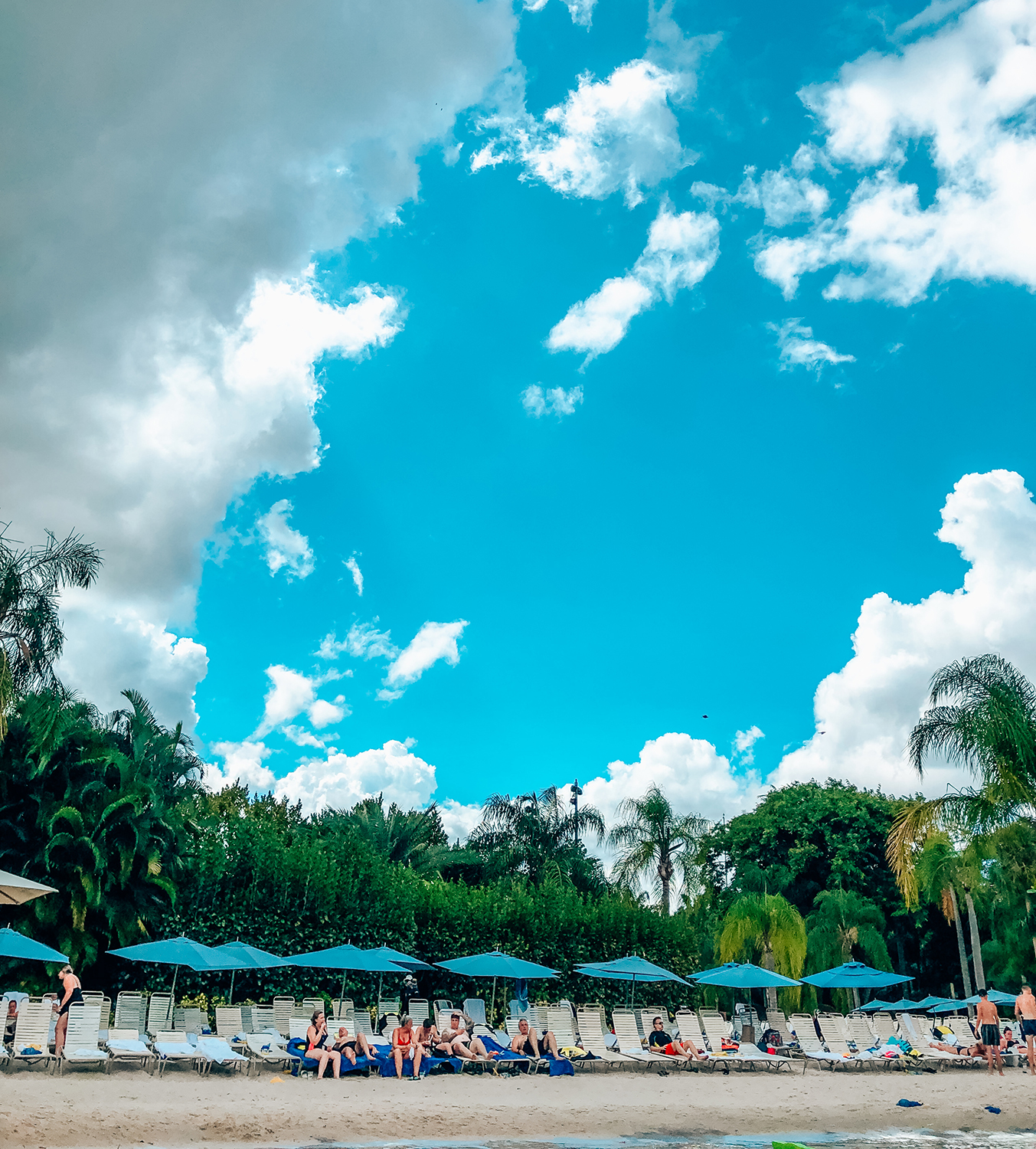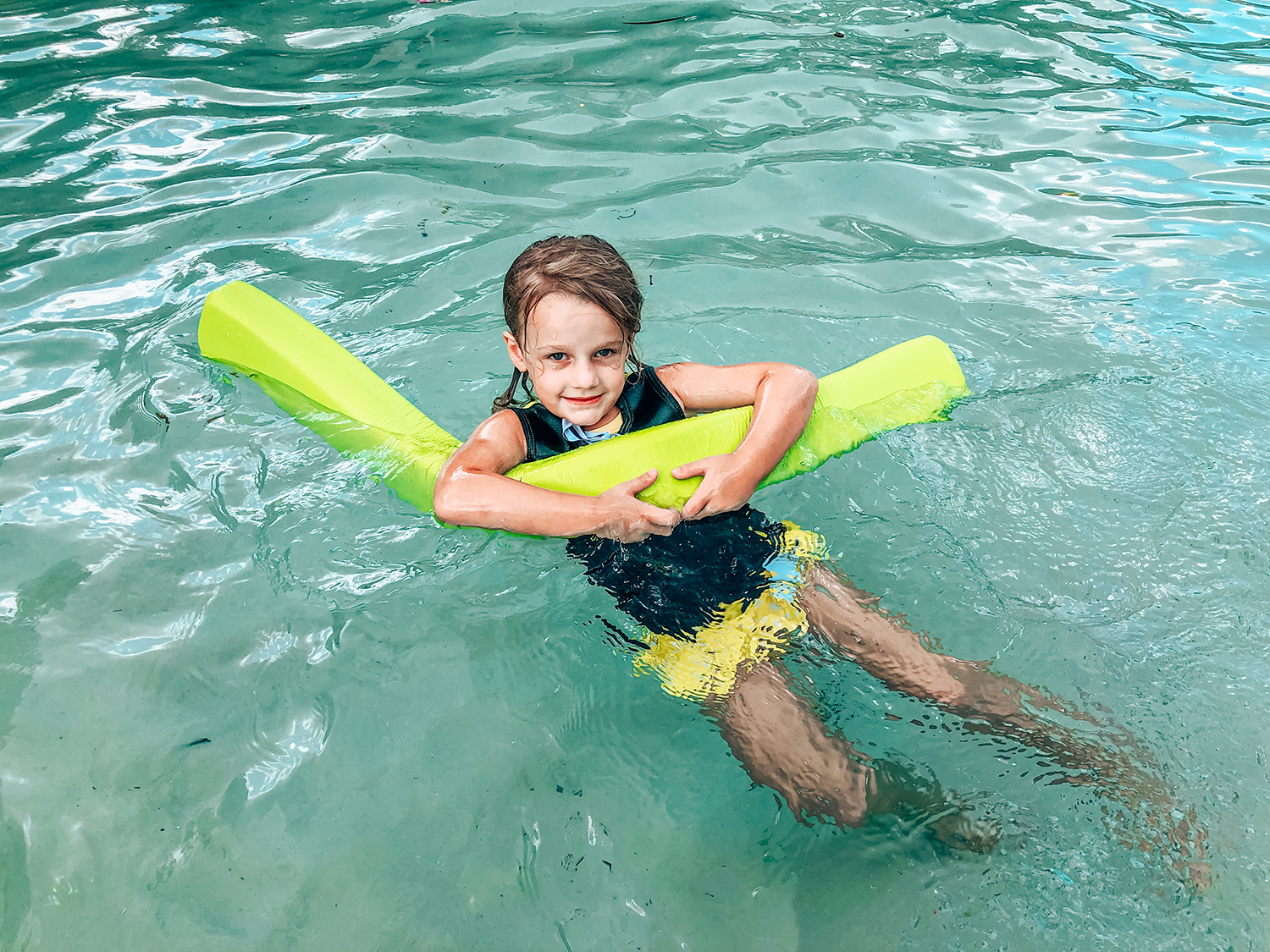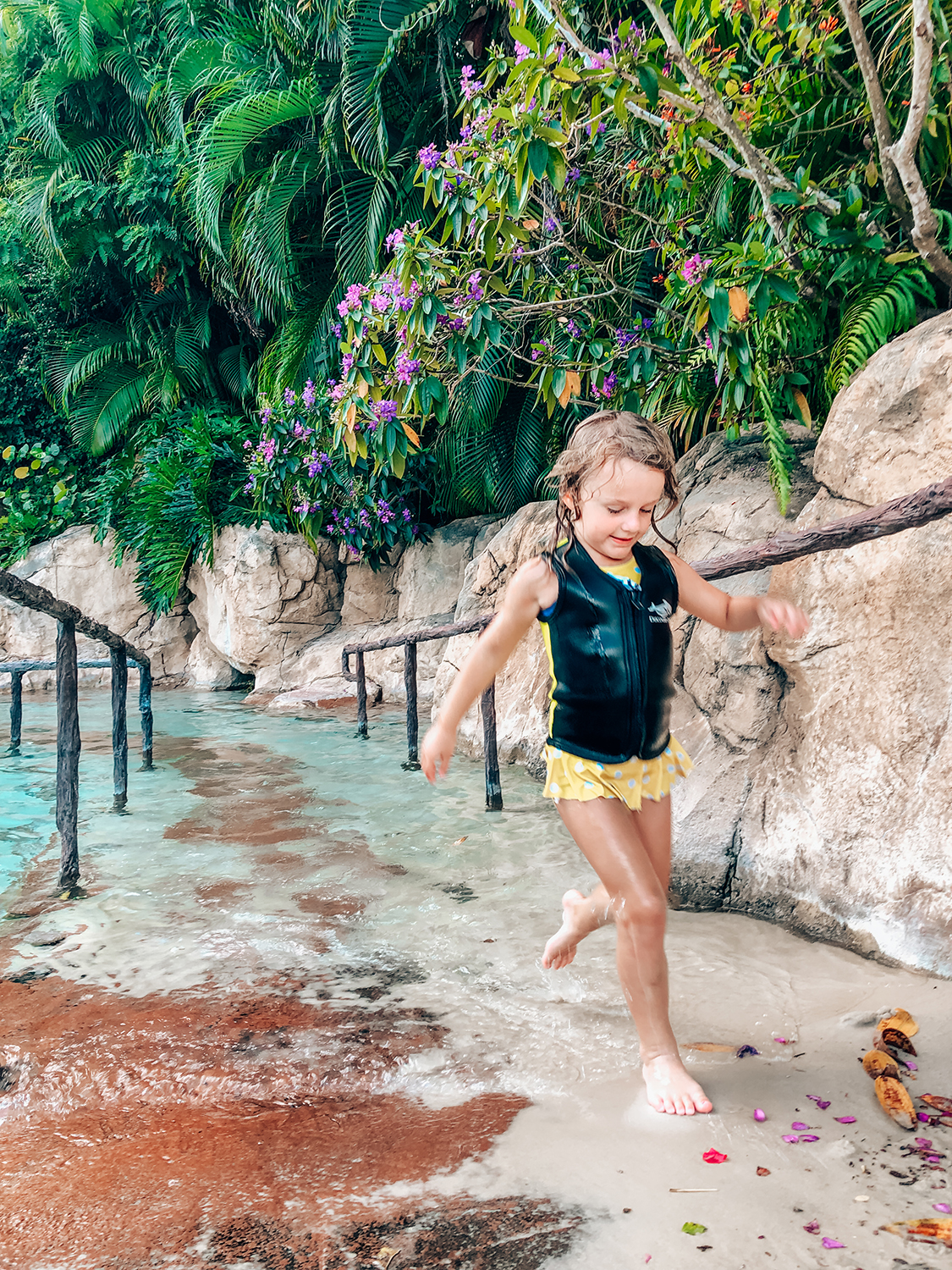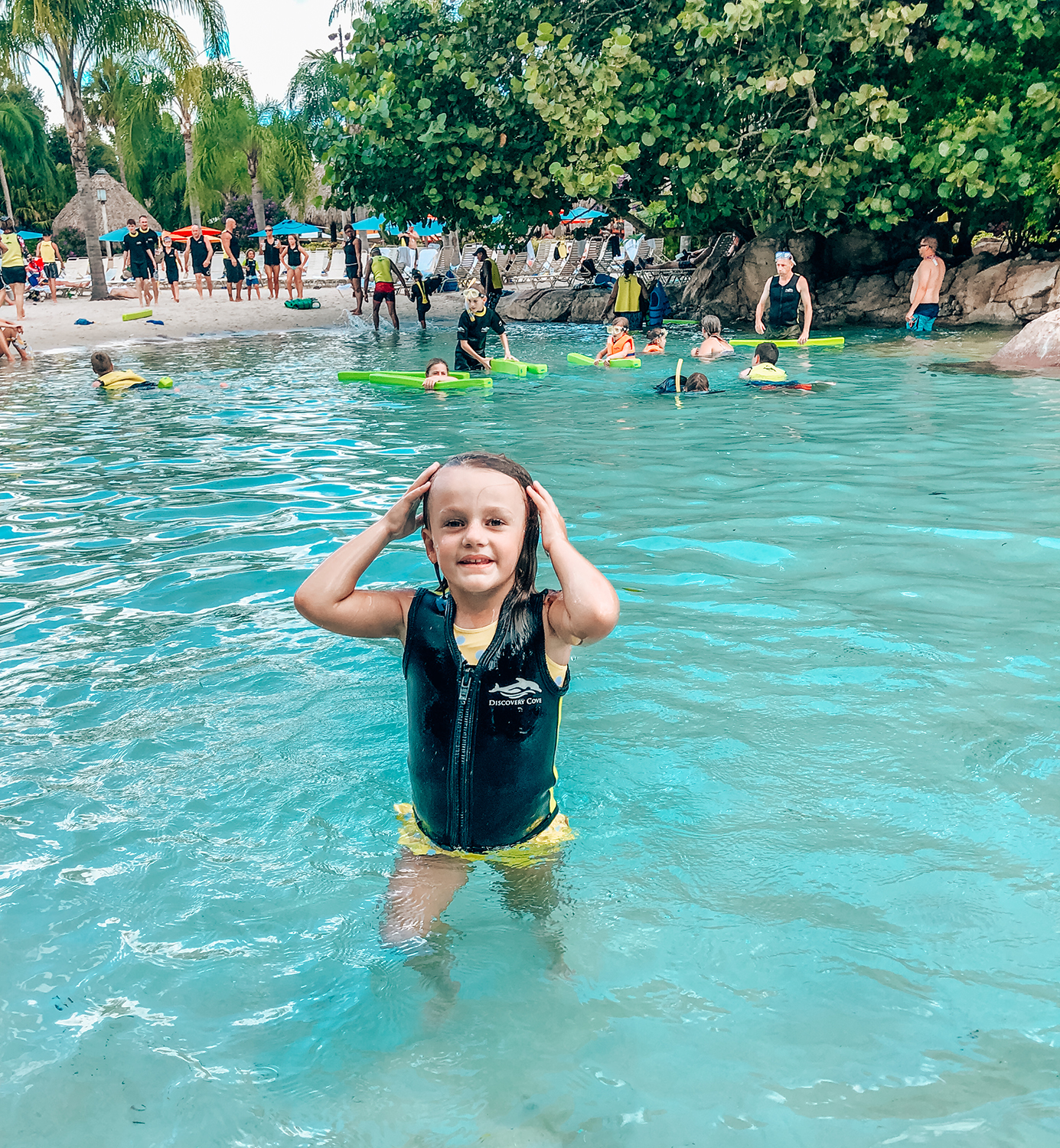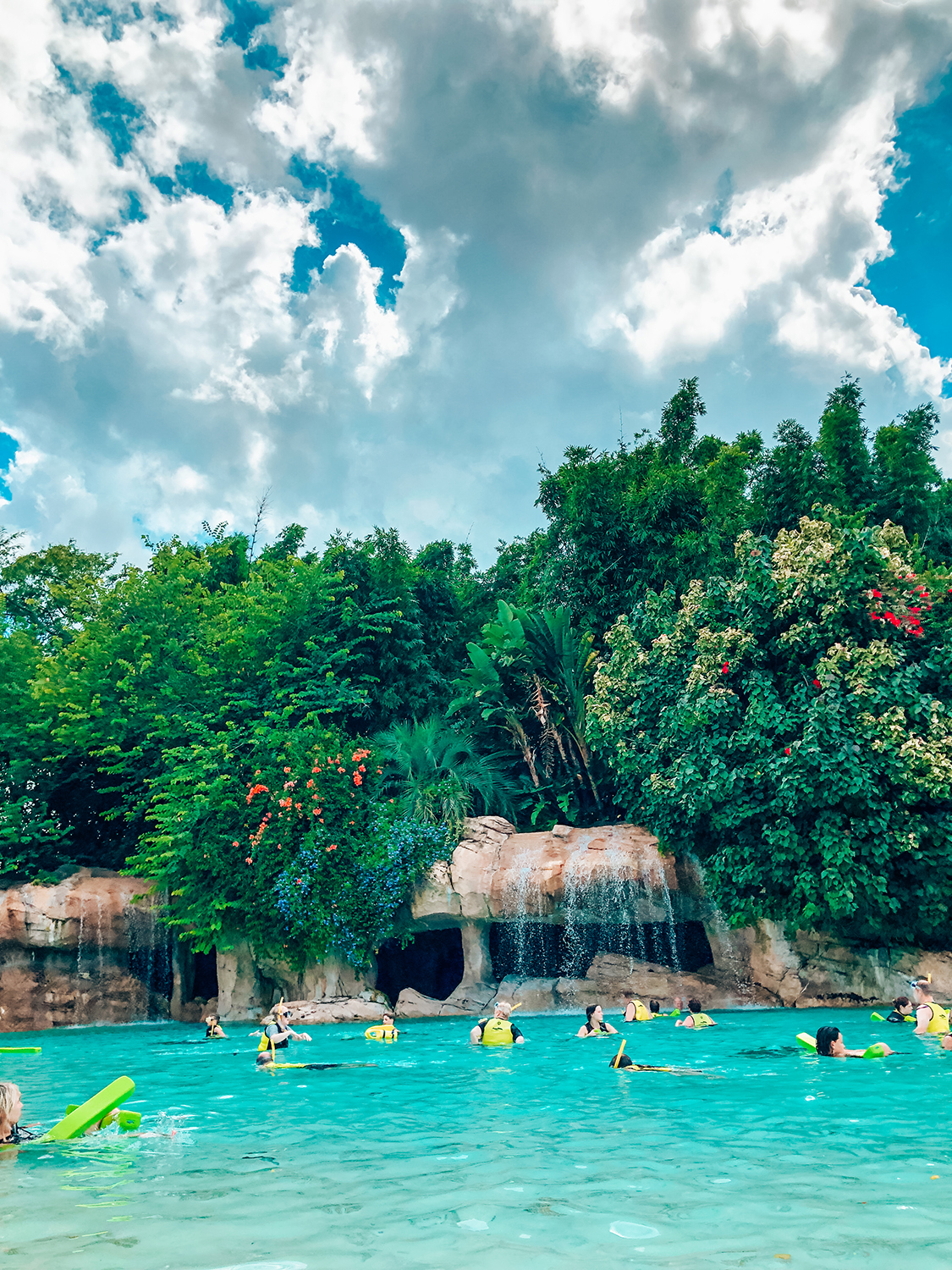 You also don't have to worry about big crowds at Discovery Cove. The park restricts daily admission to 1300 people, so you never have to wait in long lines for experiences. The park experience feels intimate and so relaxing!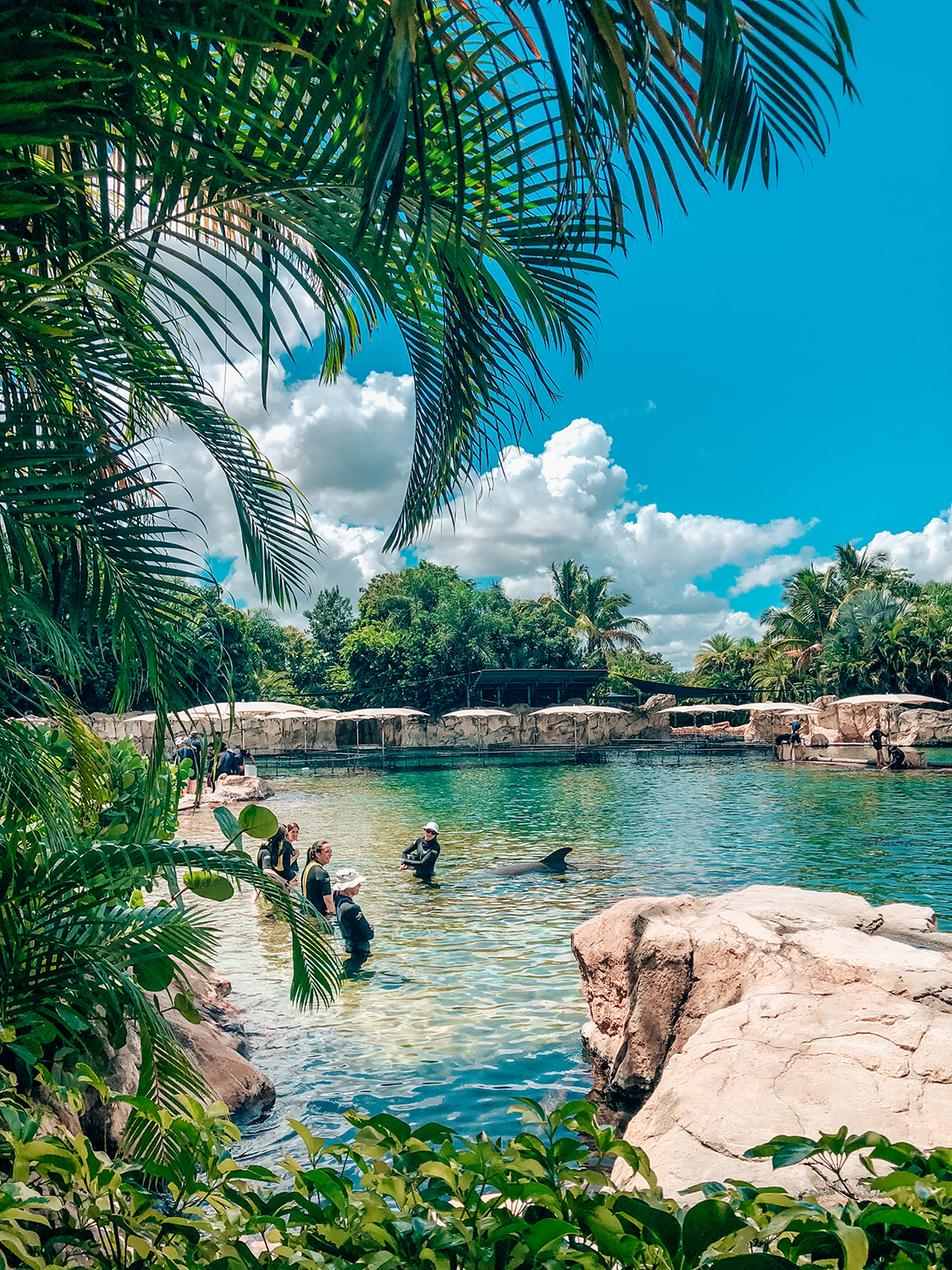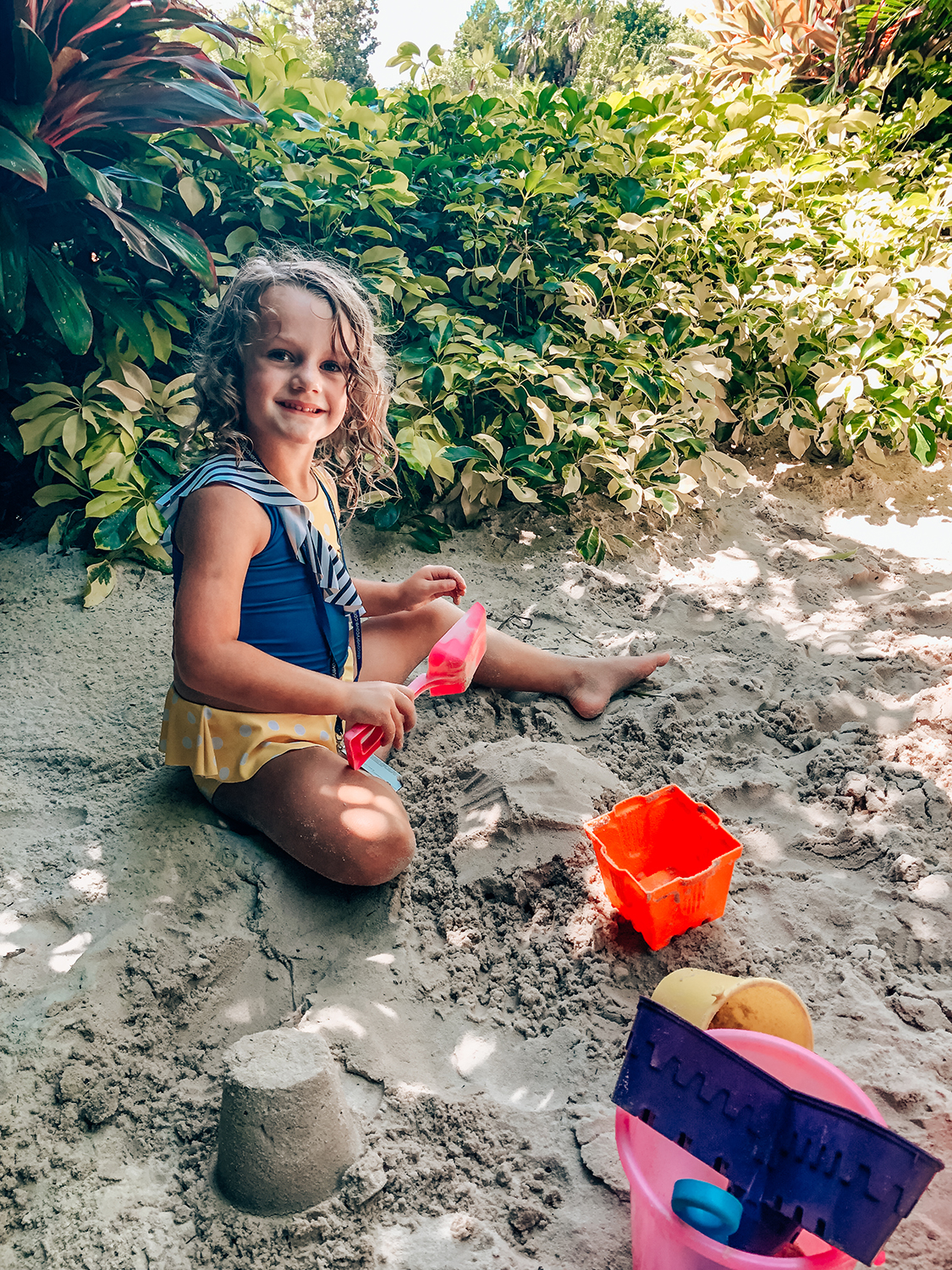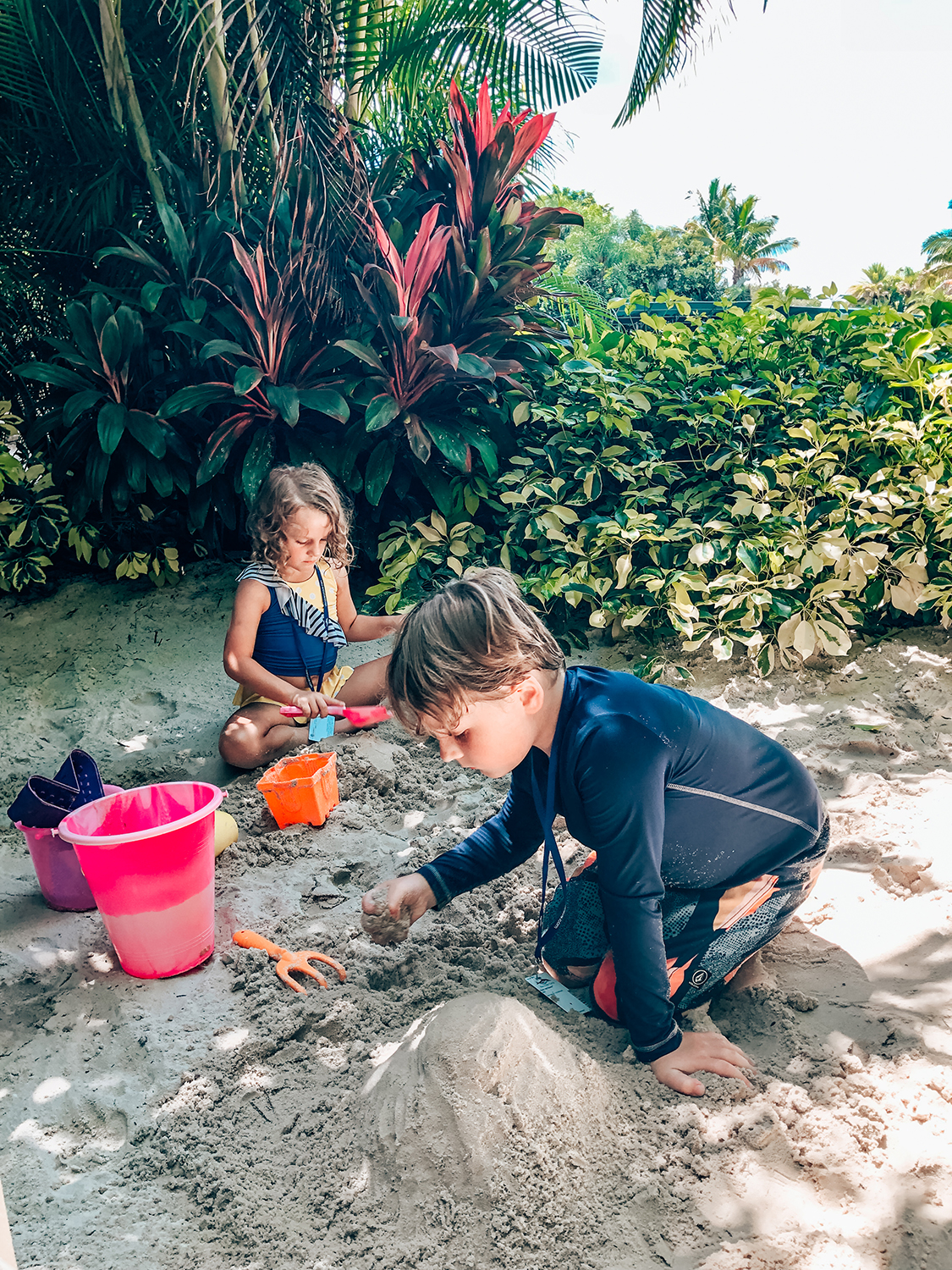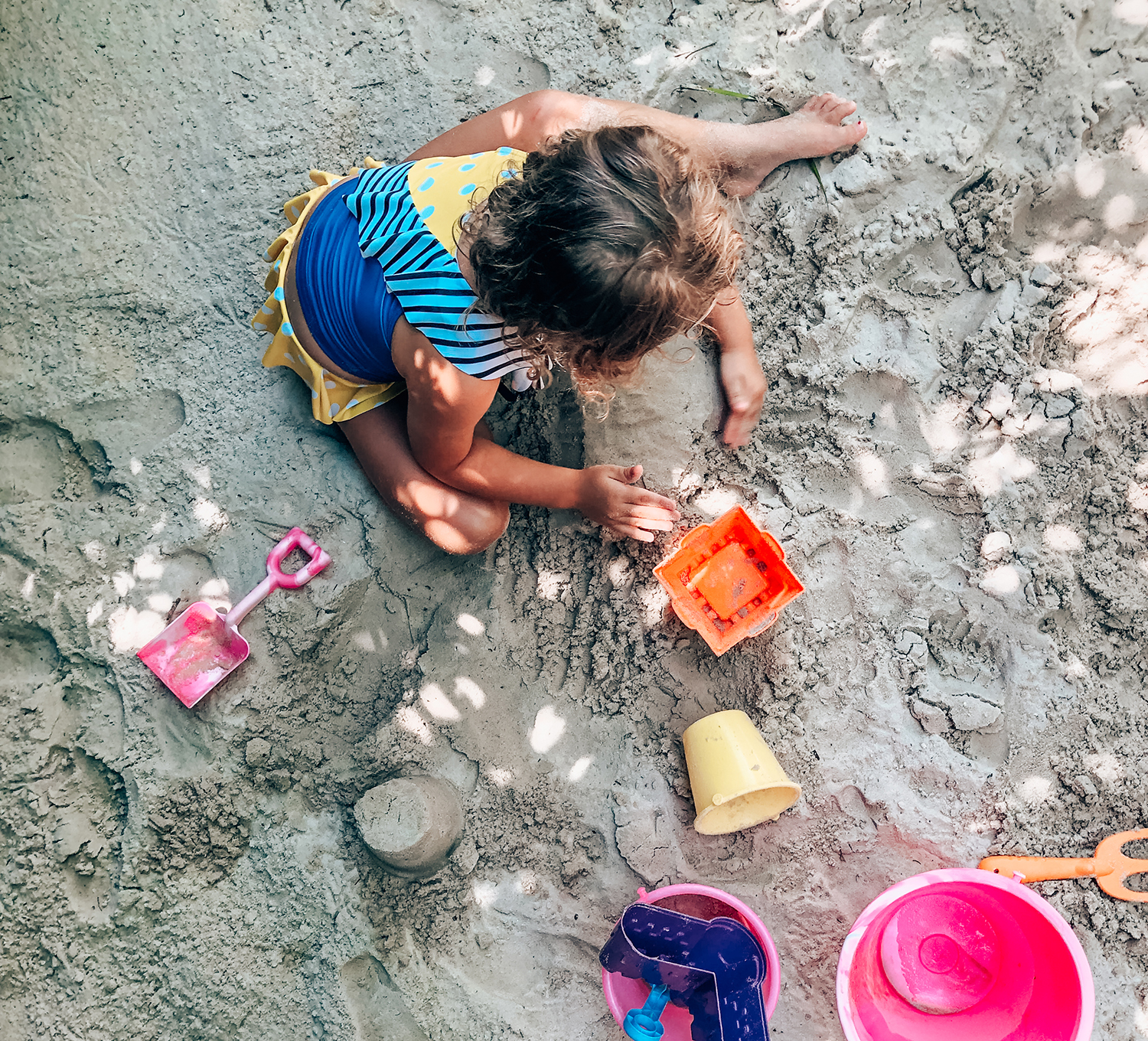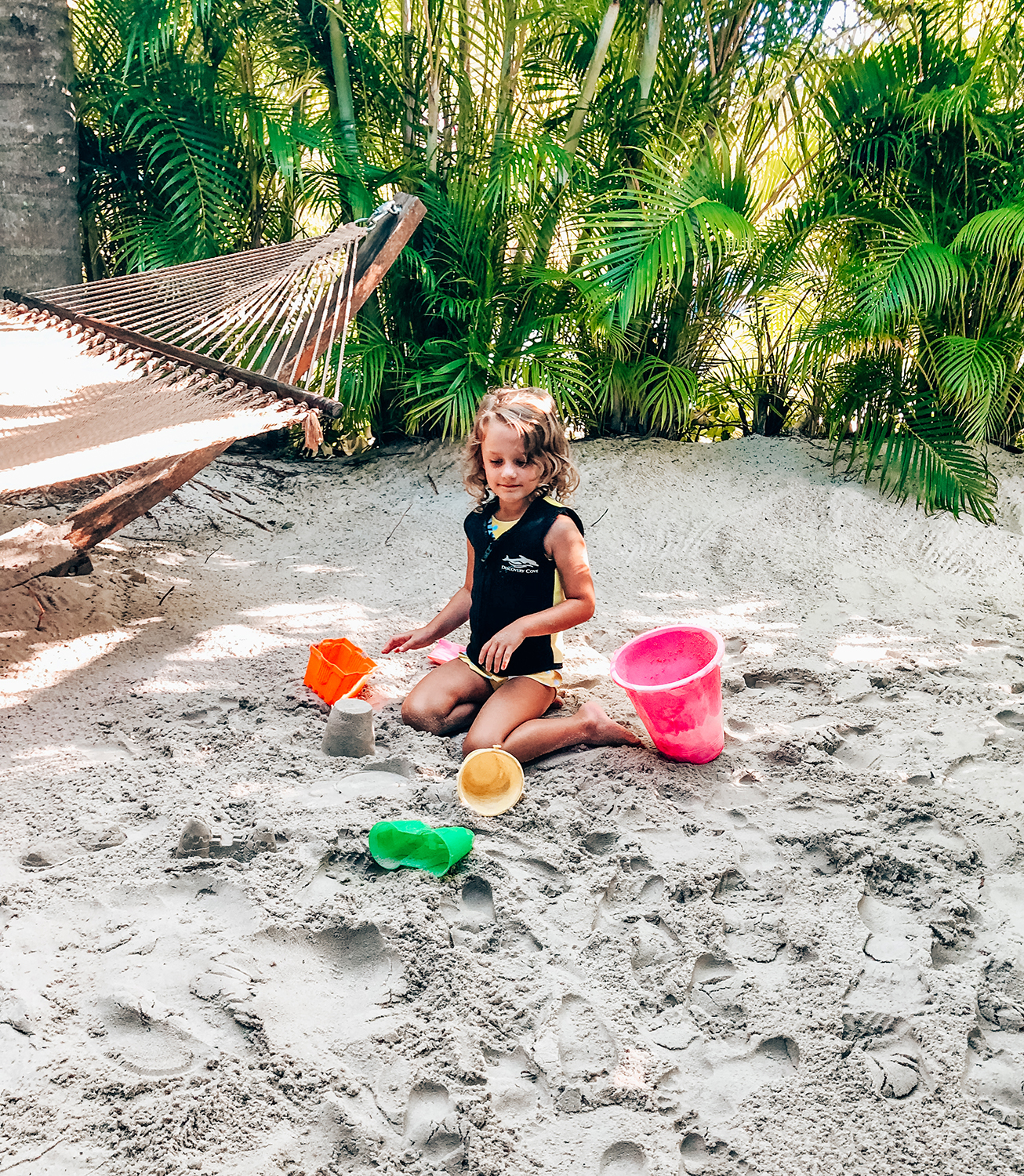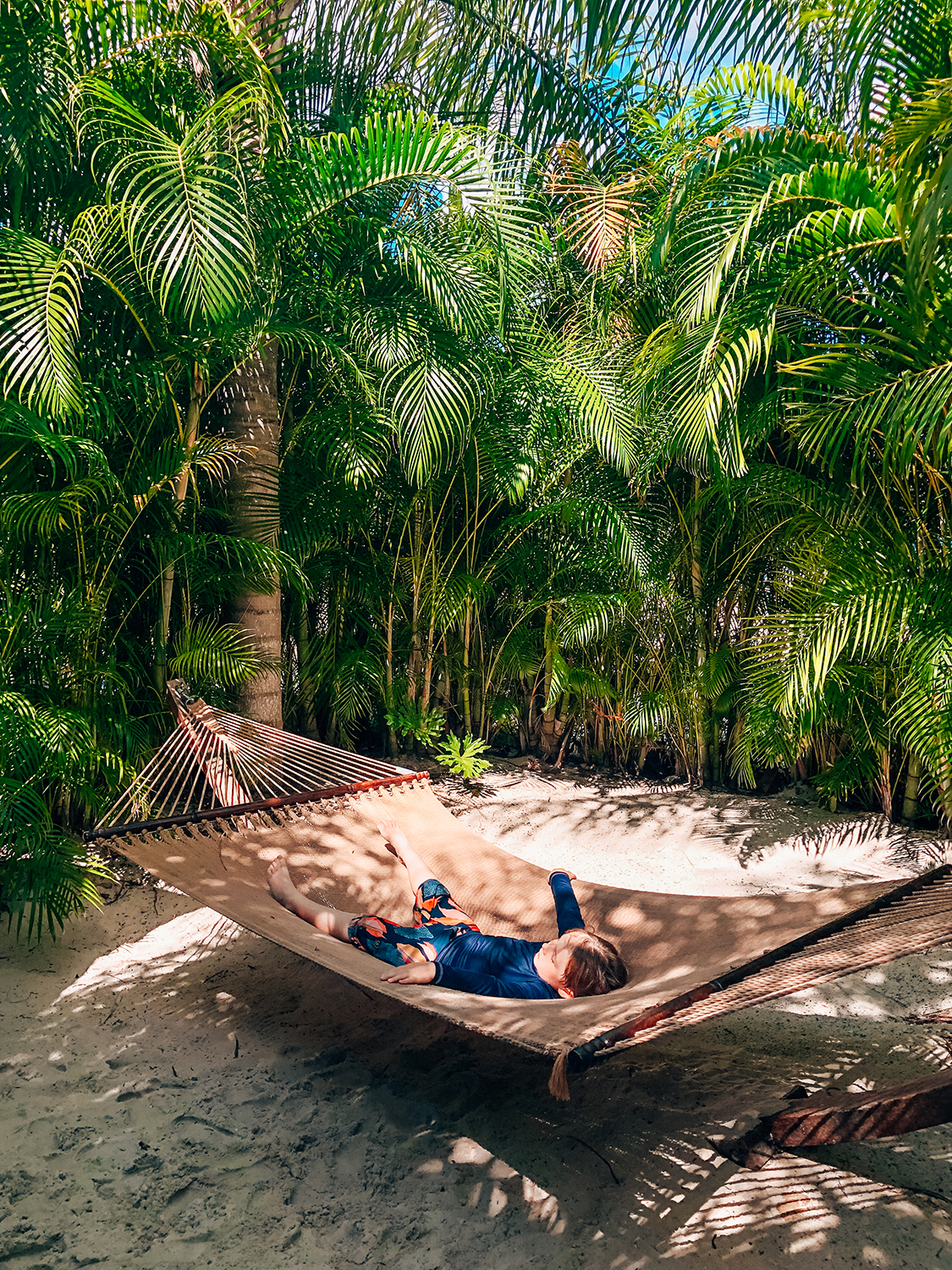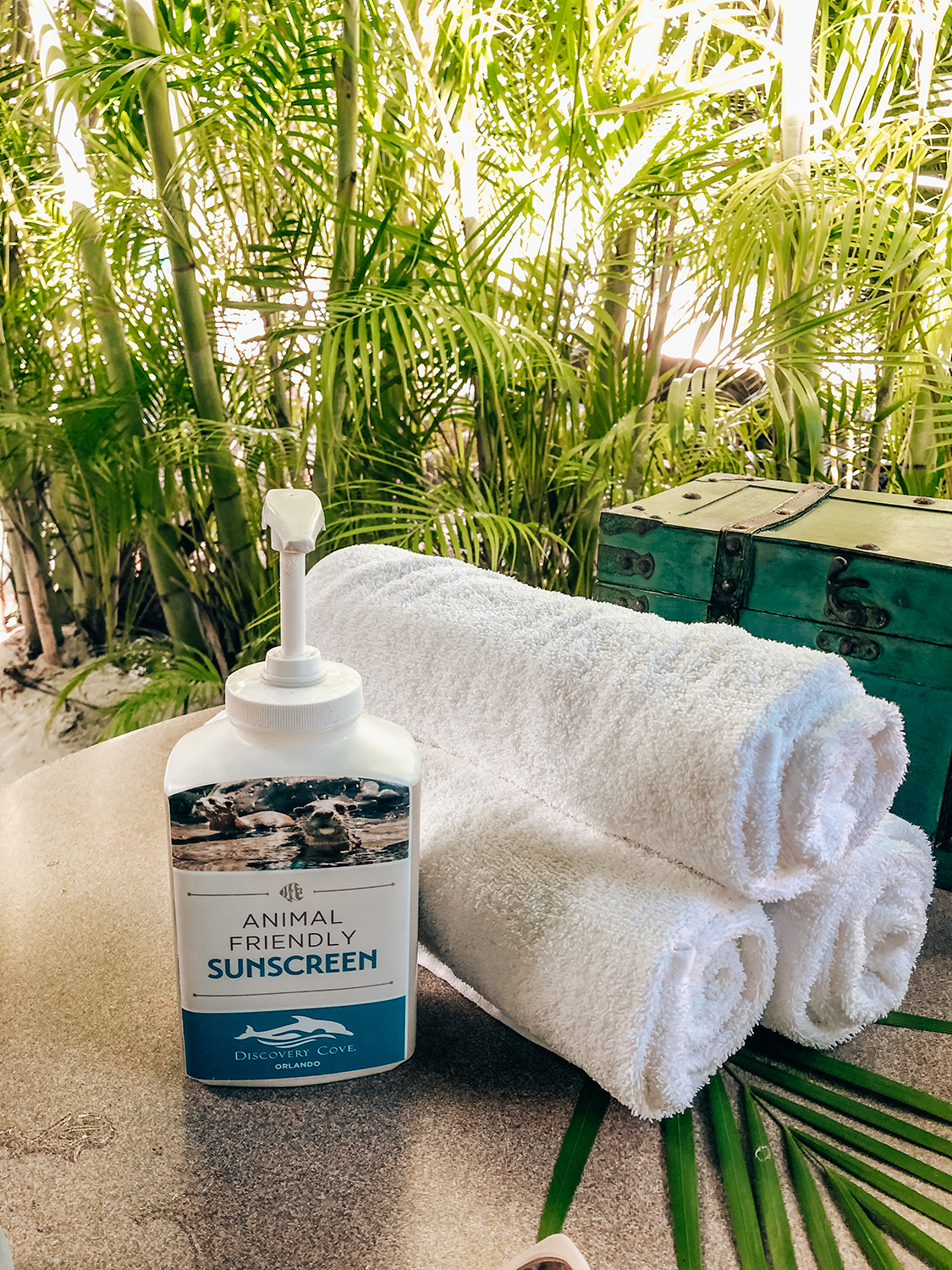 Our favorite part of our Discovery Cove experience was definitely the staff; everyone was so kind and accommodating to us! Our host, June, was so informative and seriously went above and beyond to ensure that we had an amazing day at Discovery Cove! She made sure the fridge in the Elite Cabana was stocked with beer for Jan and I (thank you, June! haha) and made sure there were plenty of sodas, juices and snacks for the kids to enjoy. The swimming with dolphins encounter is for children ages 6 and up; so while we swam with Henry, June stayed back with Evelyn and made sure she was entertained. But they even had a dolphin swim up to the shallow part so that Evelyn could pet a dolphin which was such an exciting experience for her! I know my kids will never forget their day they spent at Discovery Cove.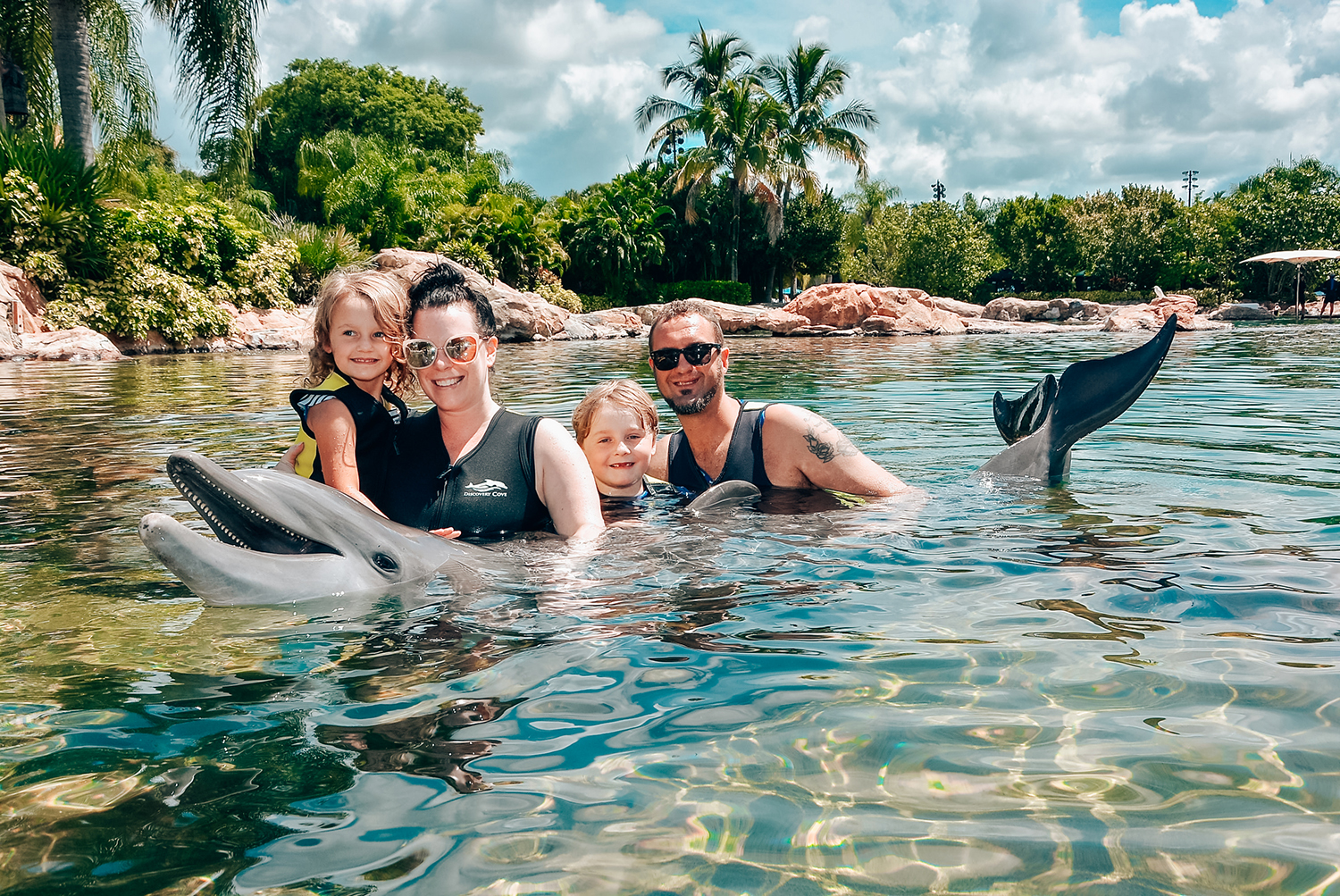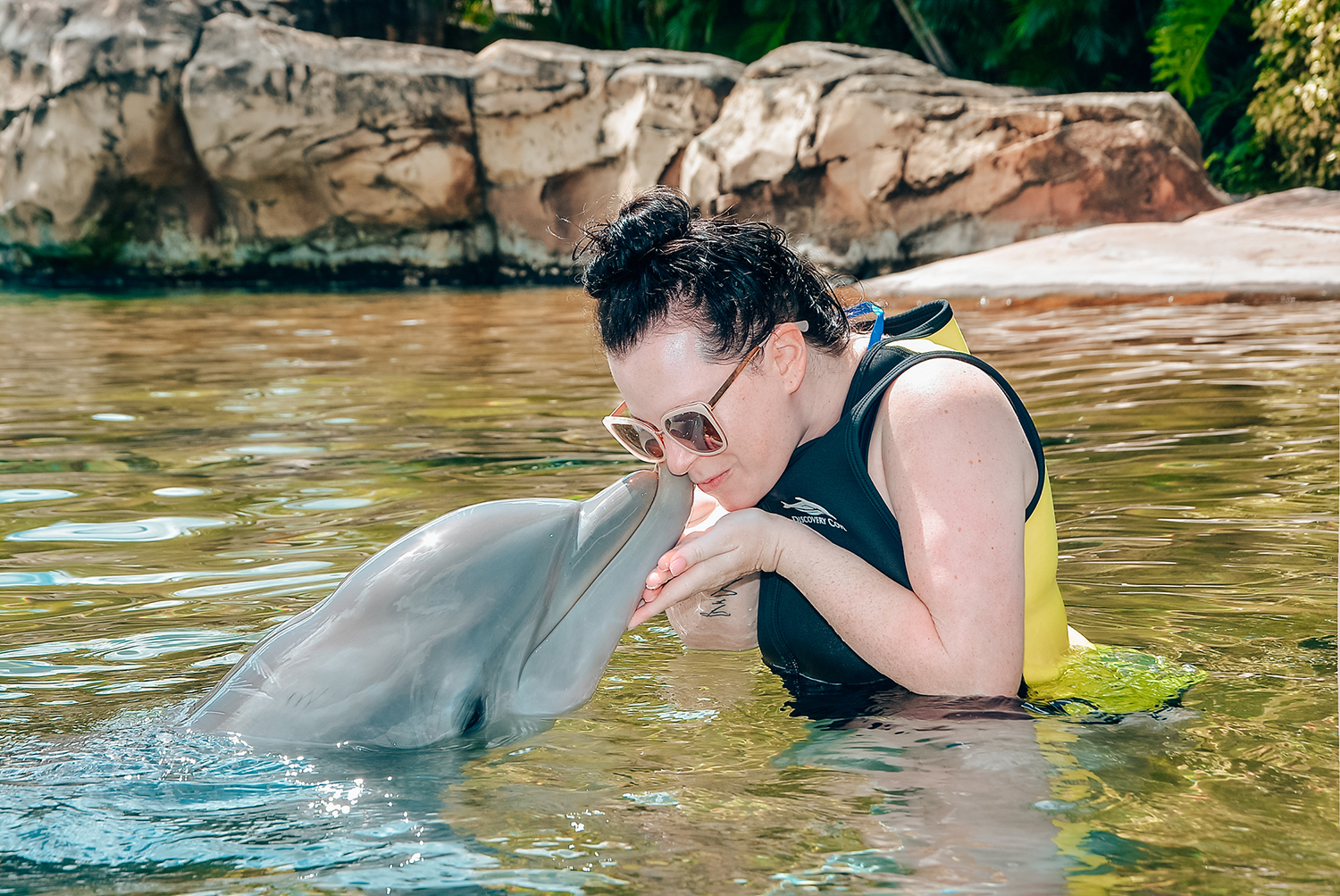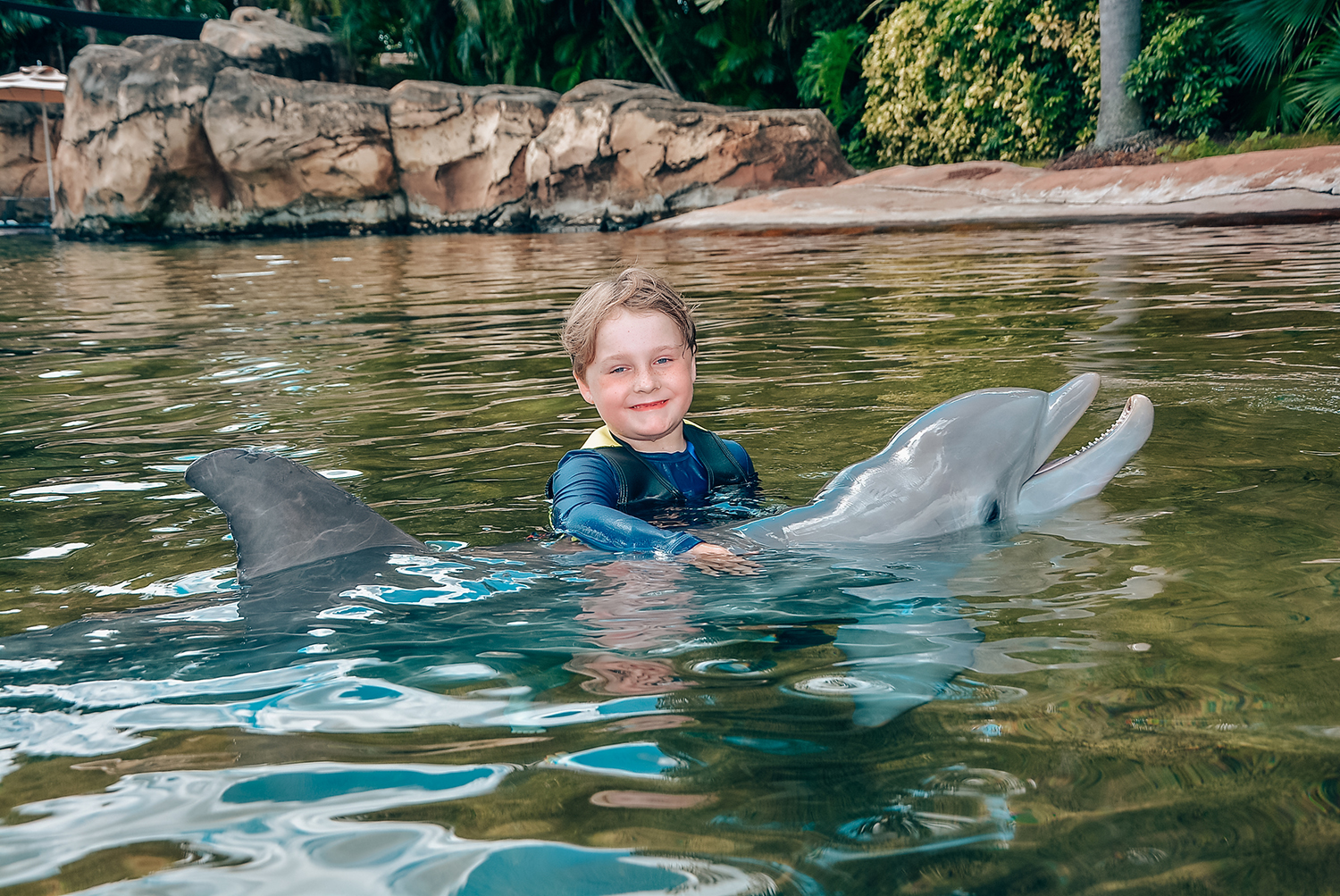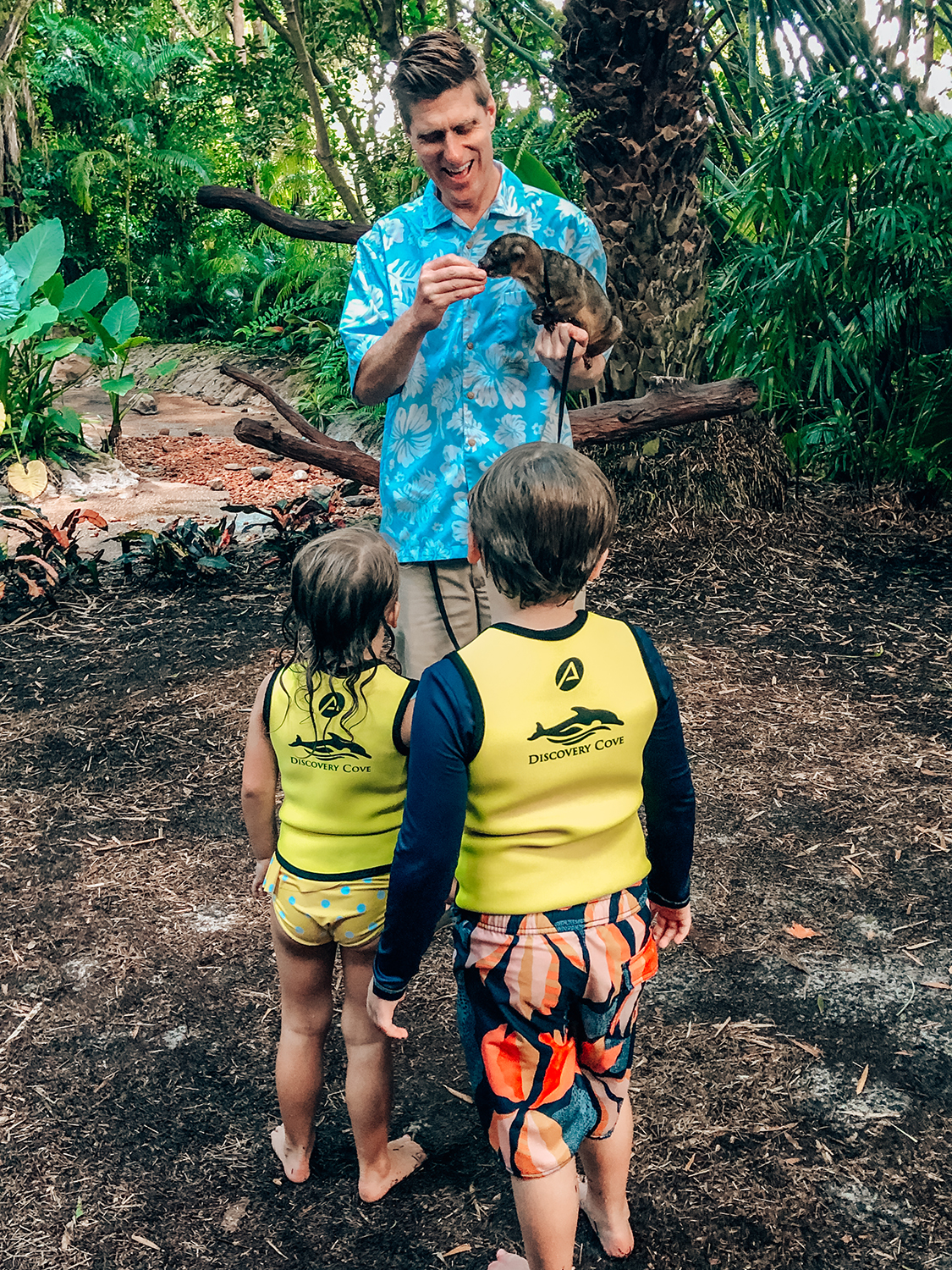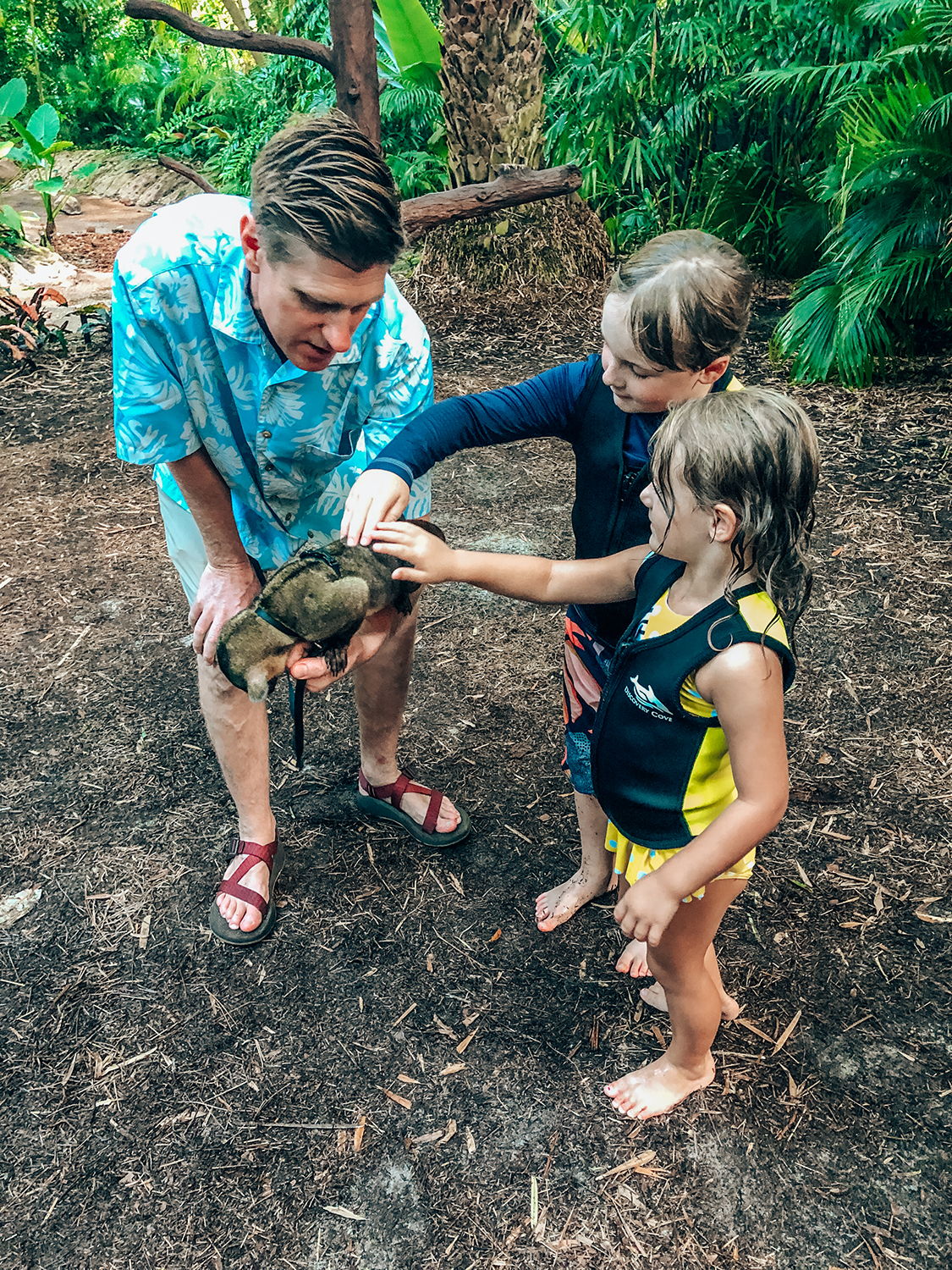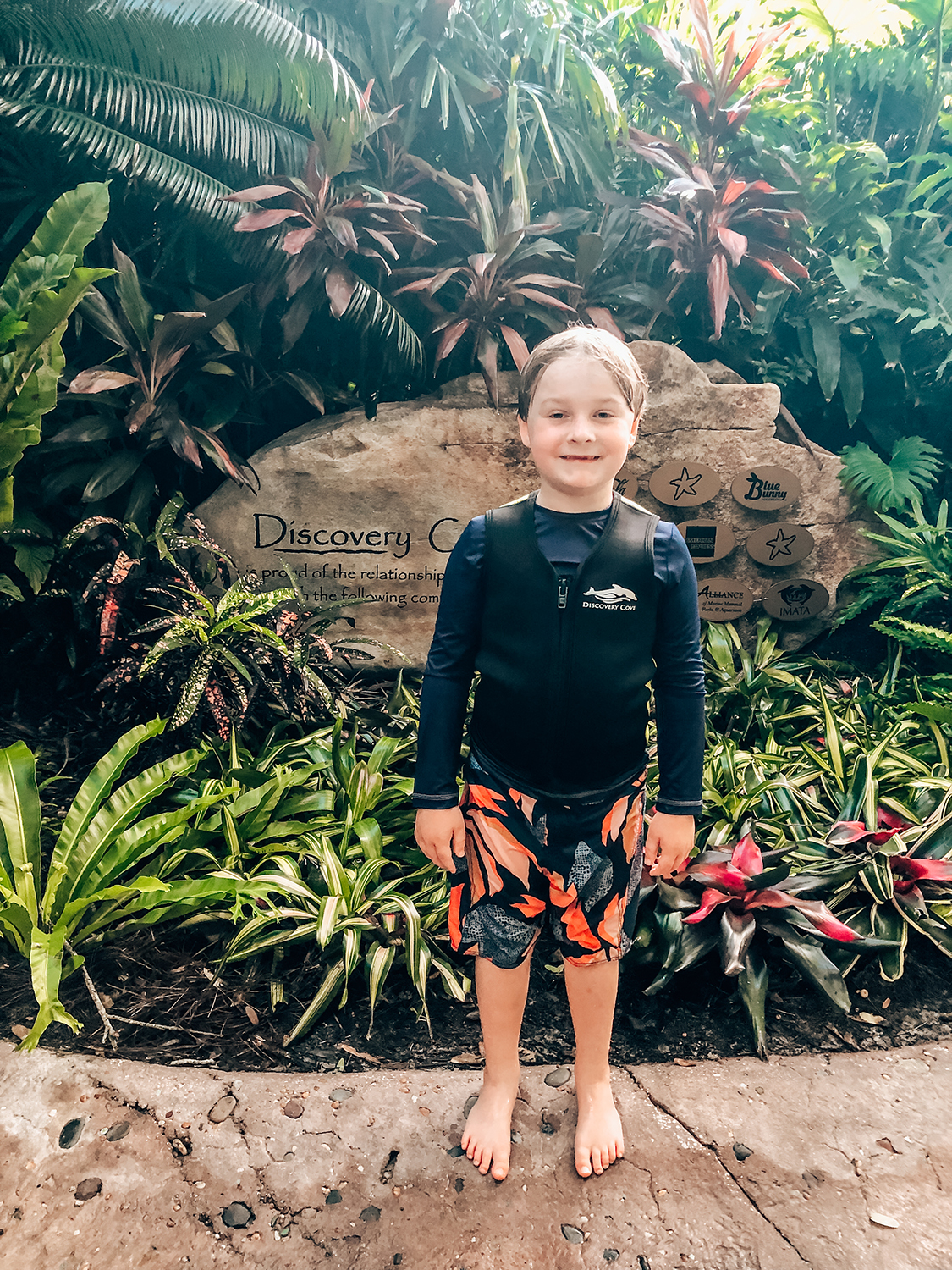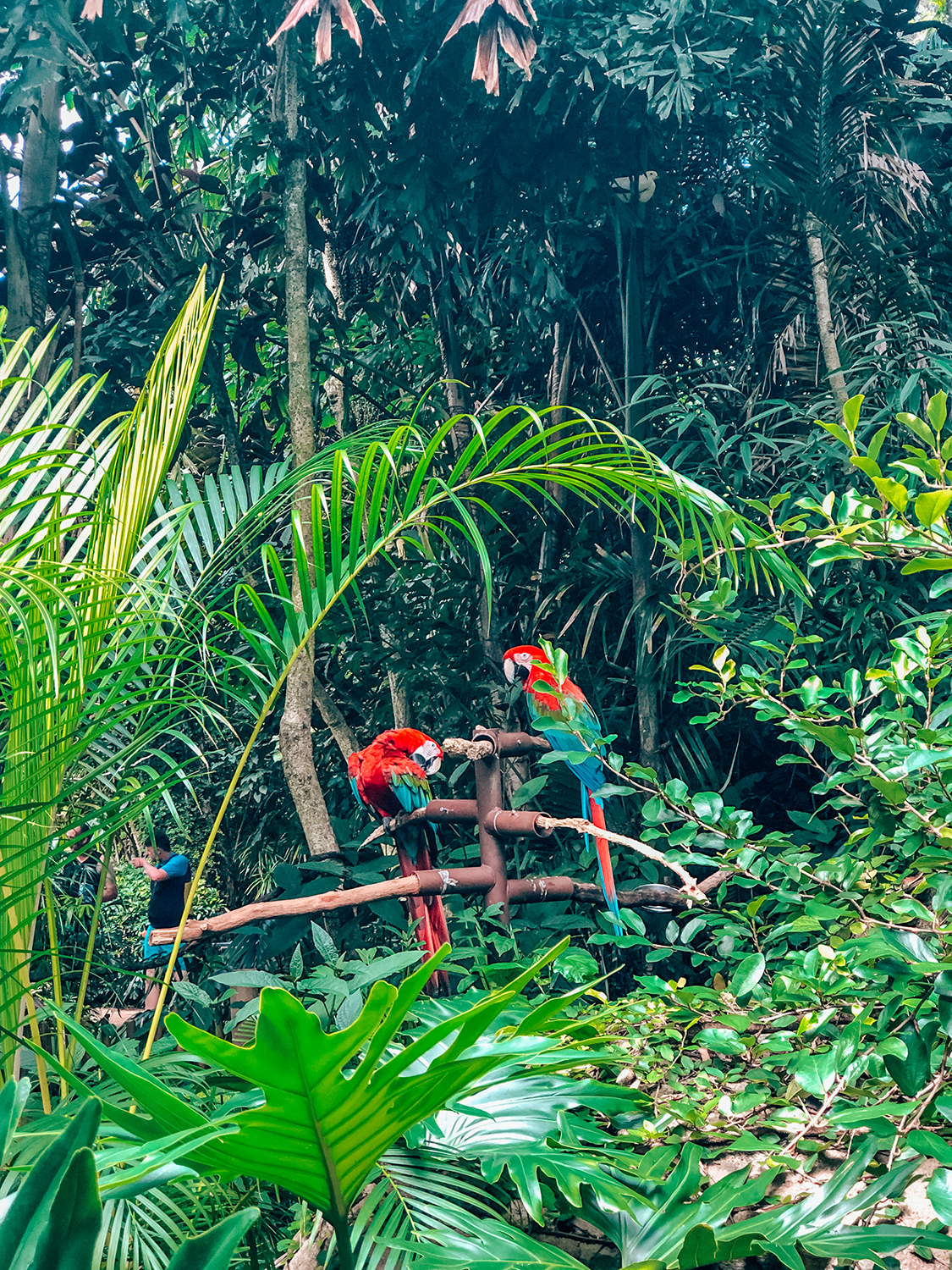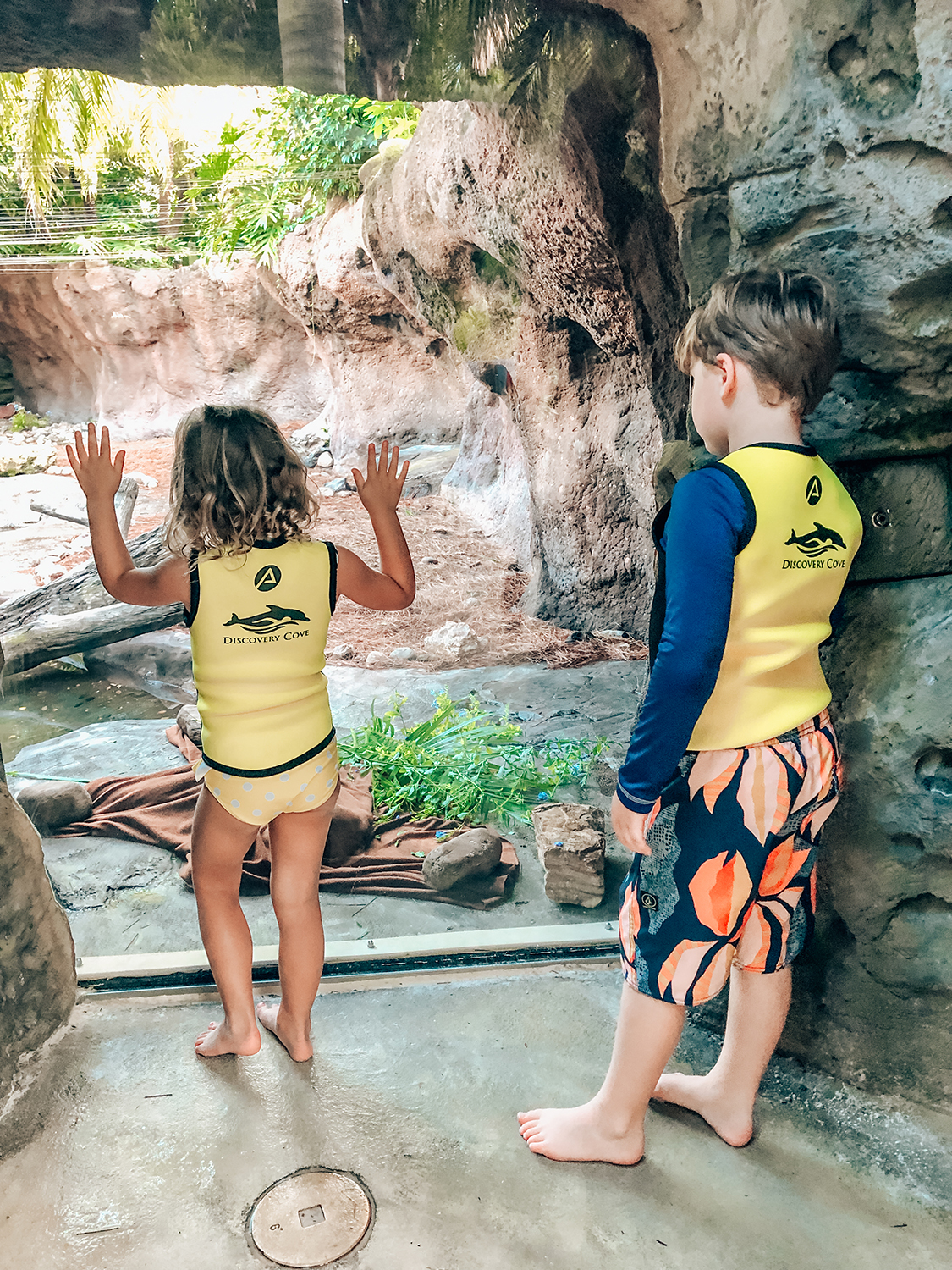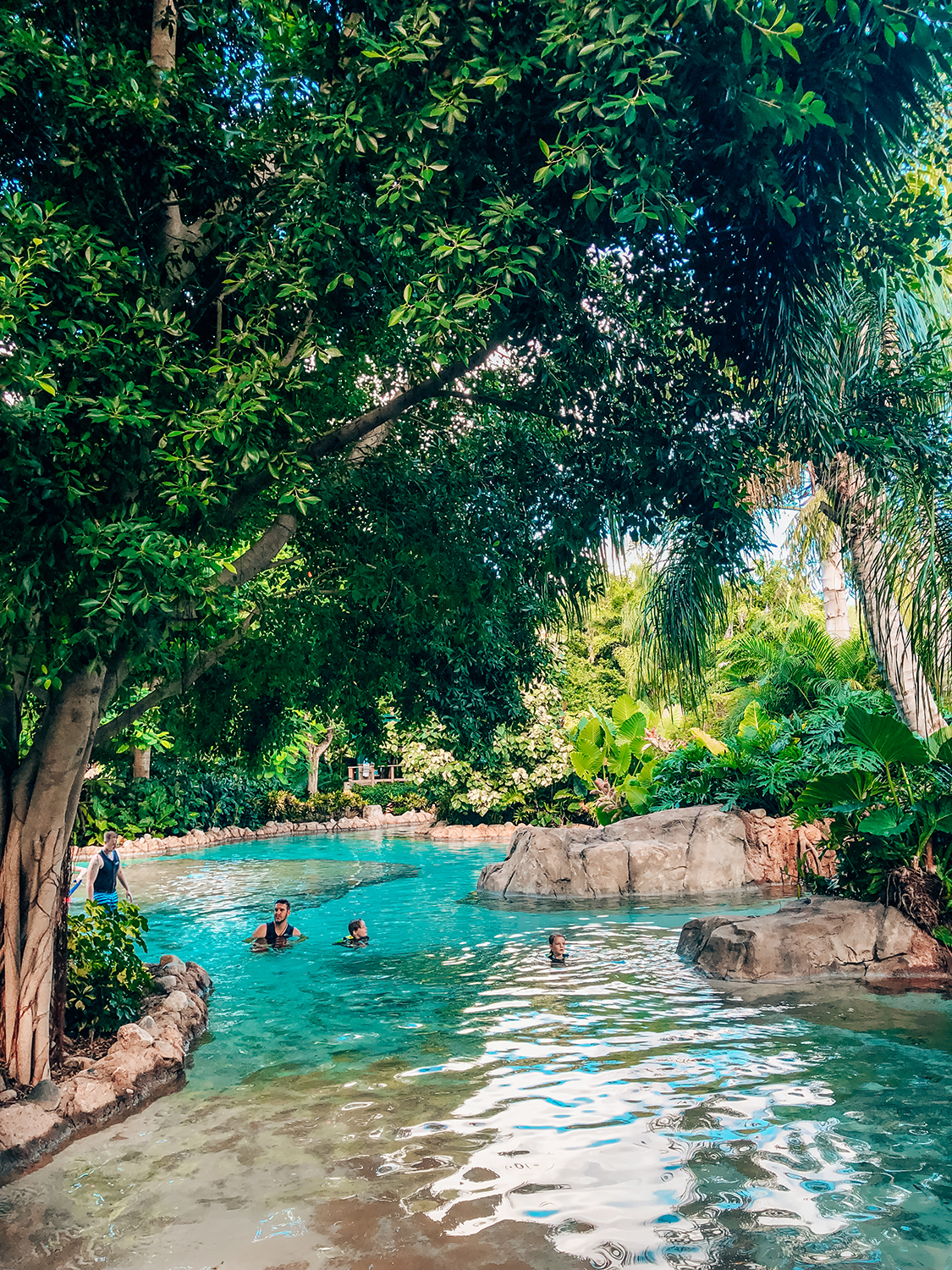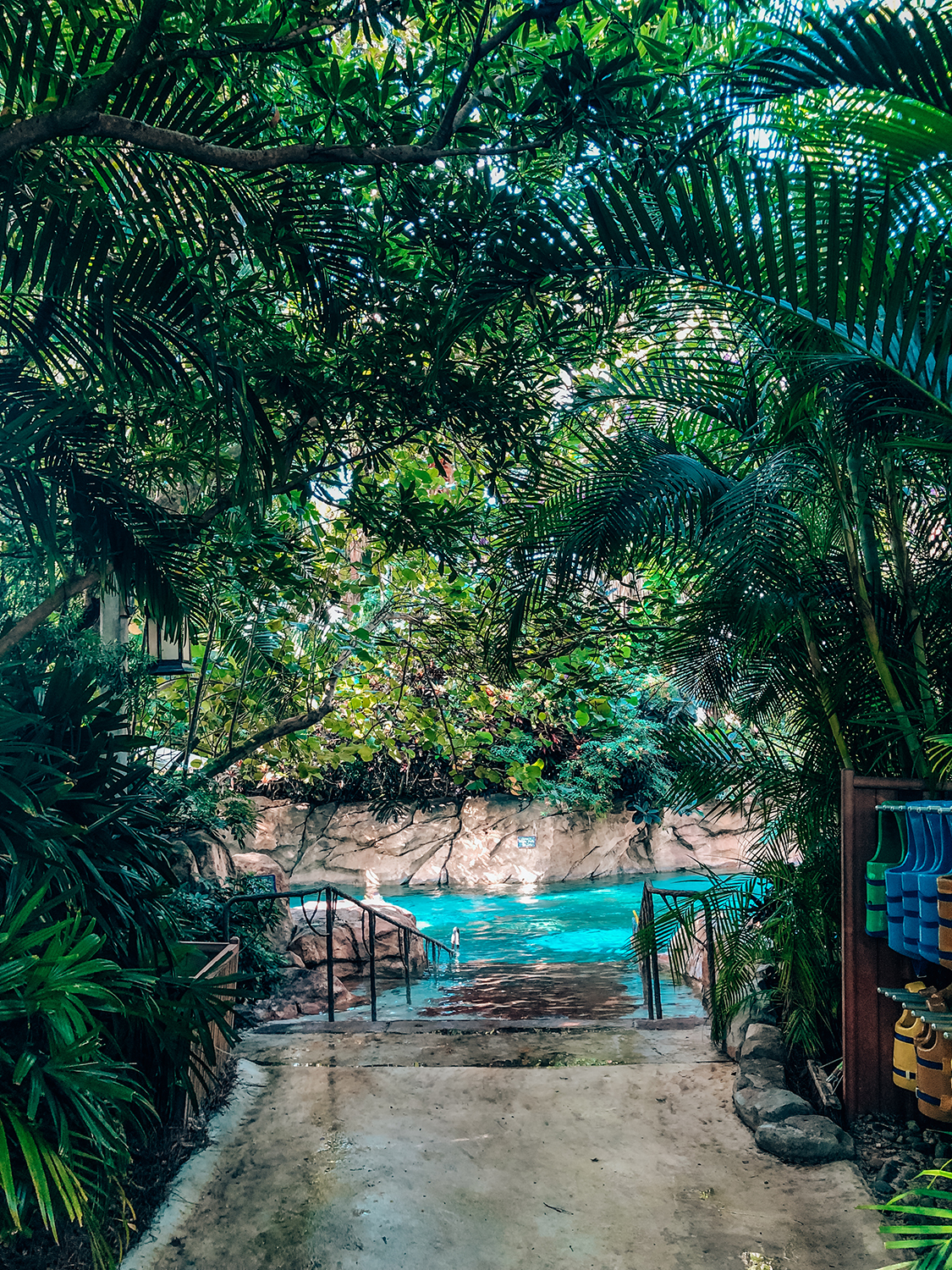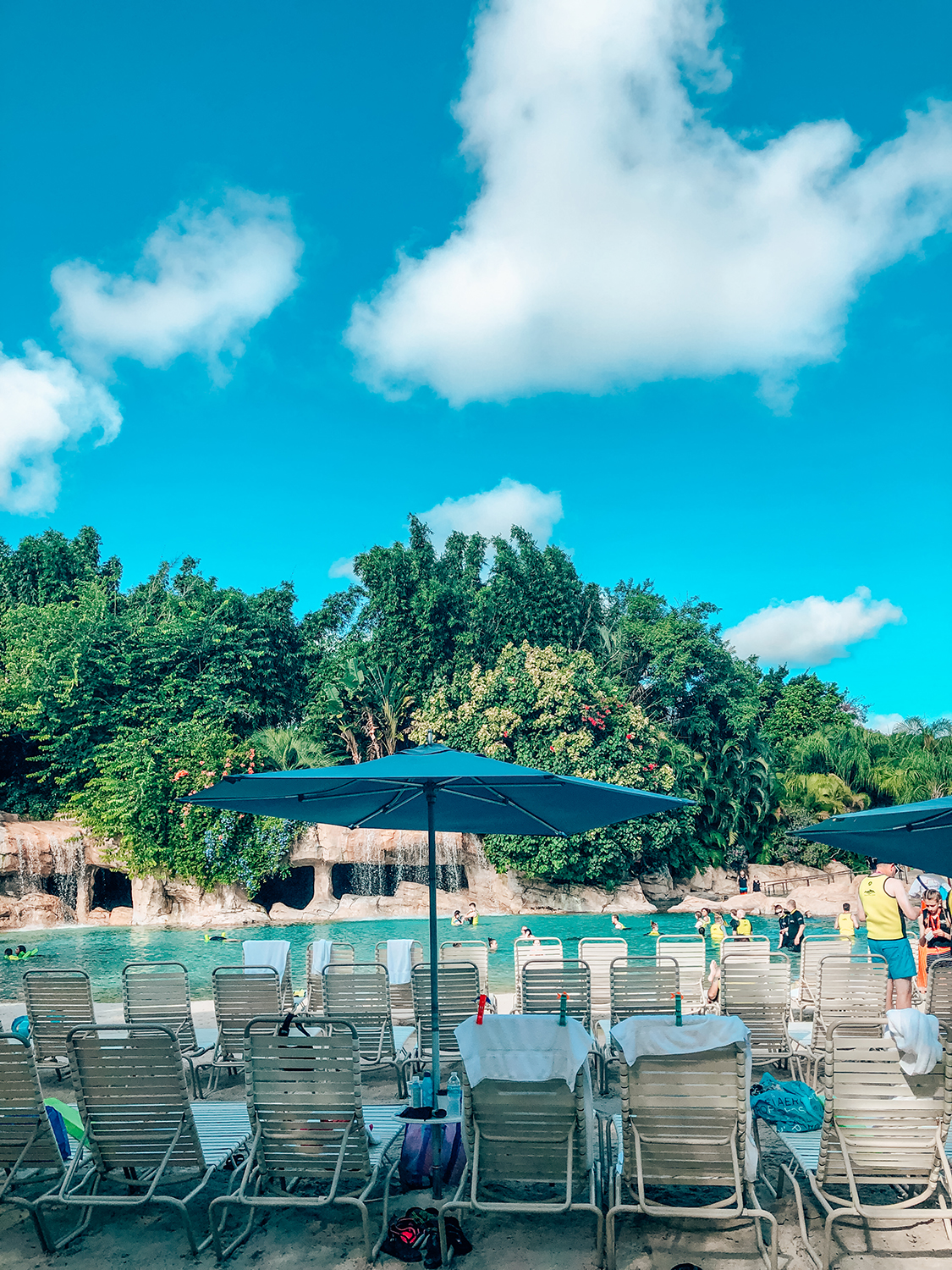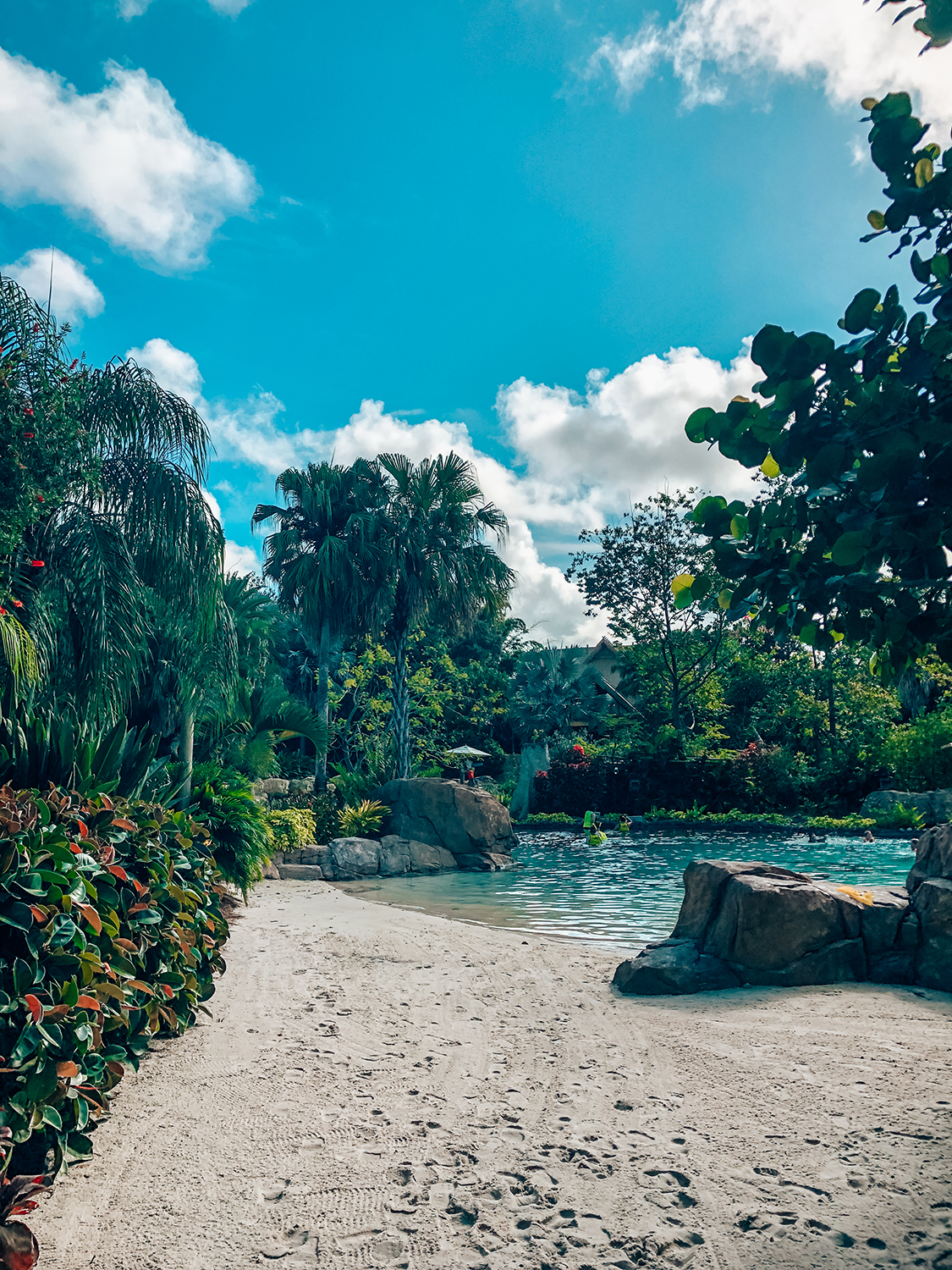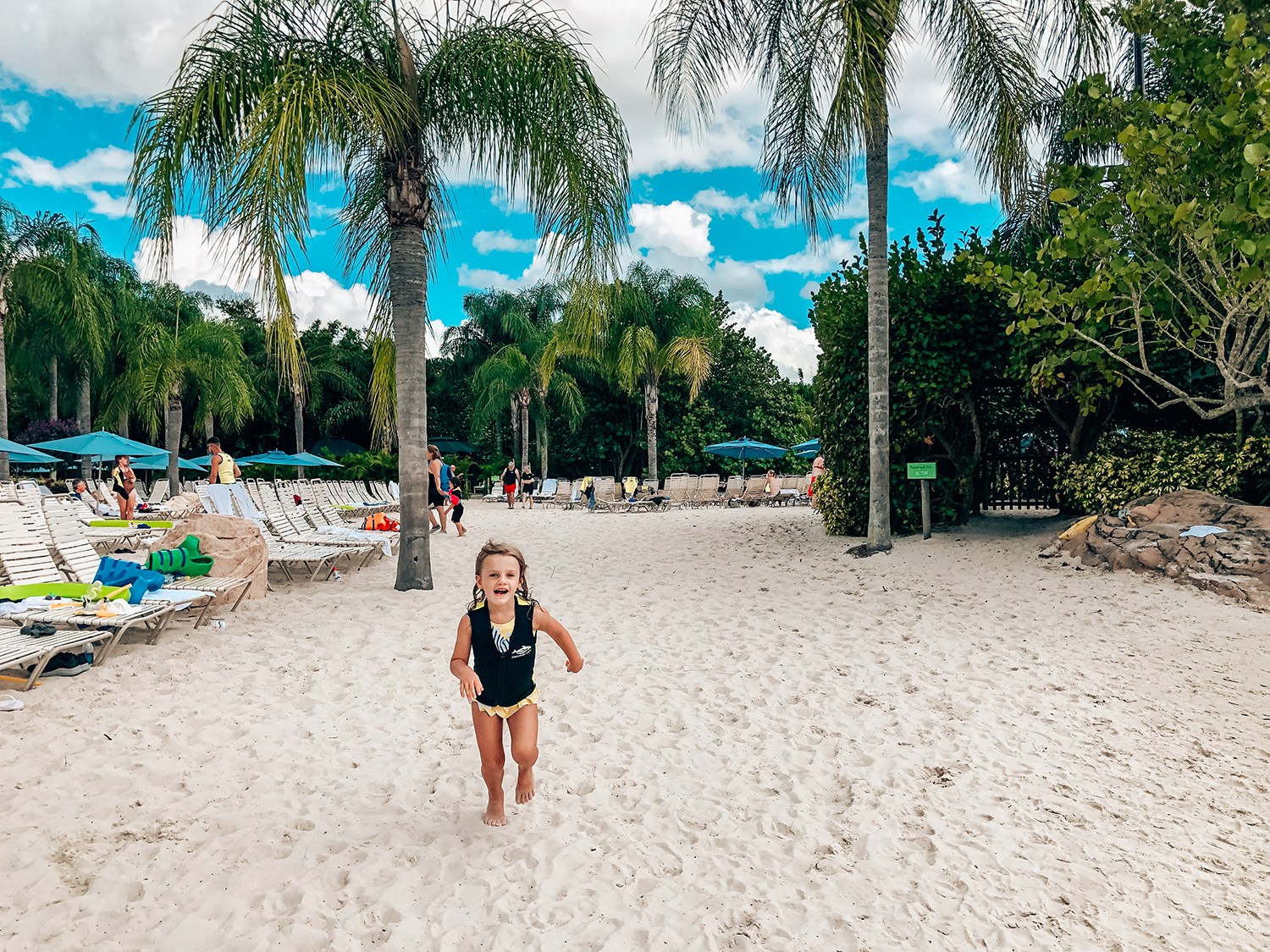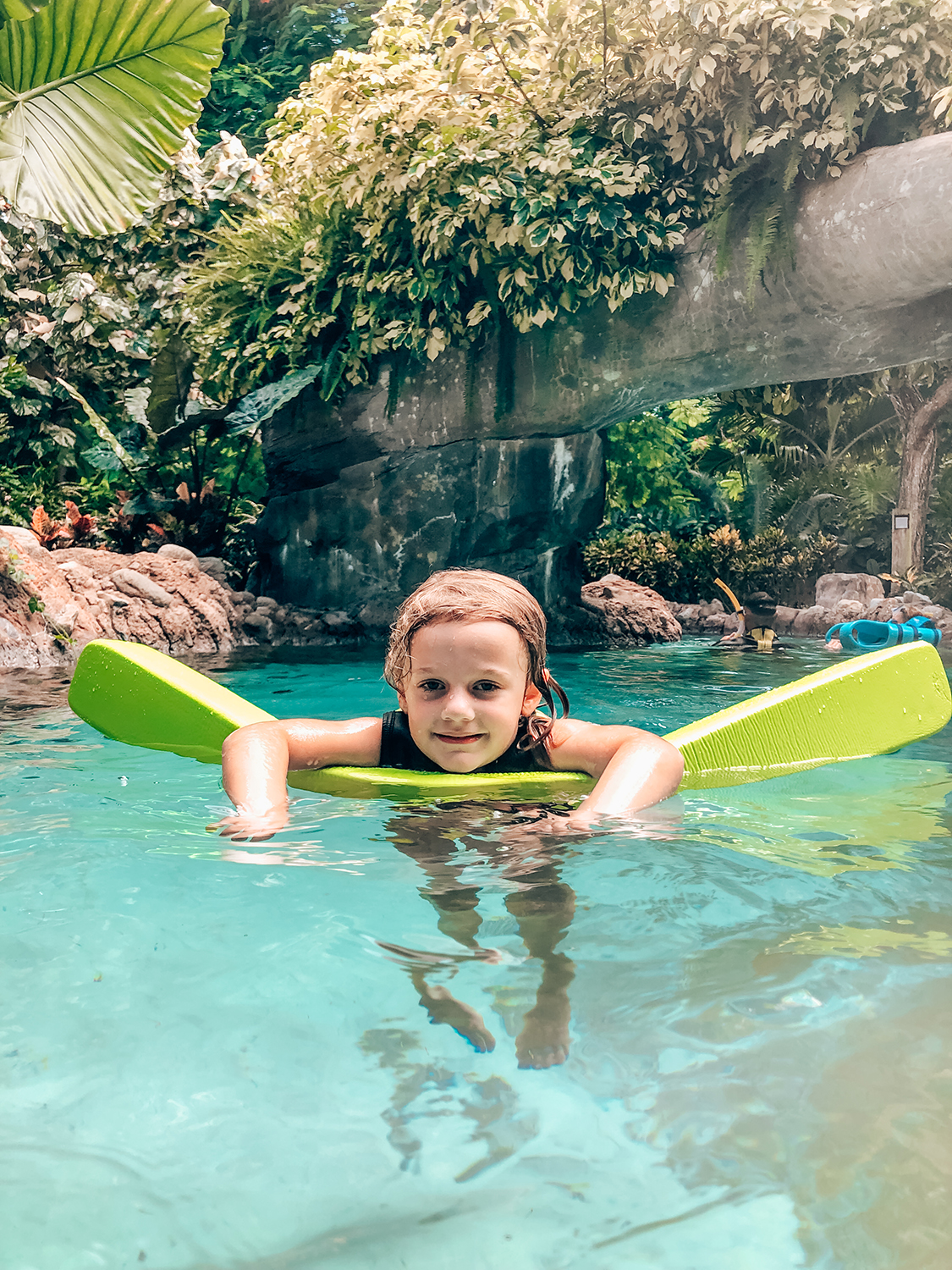 Here are a few tips for planning your visit to Discovery Cove:
Make a reservation – As I mentioned earlier, Discovery Cove limits their daily admission to 1300 people a day. Their website suggests that you make a reservation at least two months in advance (especially if you plan on visiting during the summertime!) When you check-in, all you need is your name, photo ID and confirmation number. I highly recommend booking a private cabana as well. We stayed in the Elite Cabana which has a guaranteed view of the dolphin lagoon, a dedicated cabana host, an exclusive animal encounter and so much more. The kids even had their own sand toys! Cabana pricing starts at $199!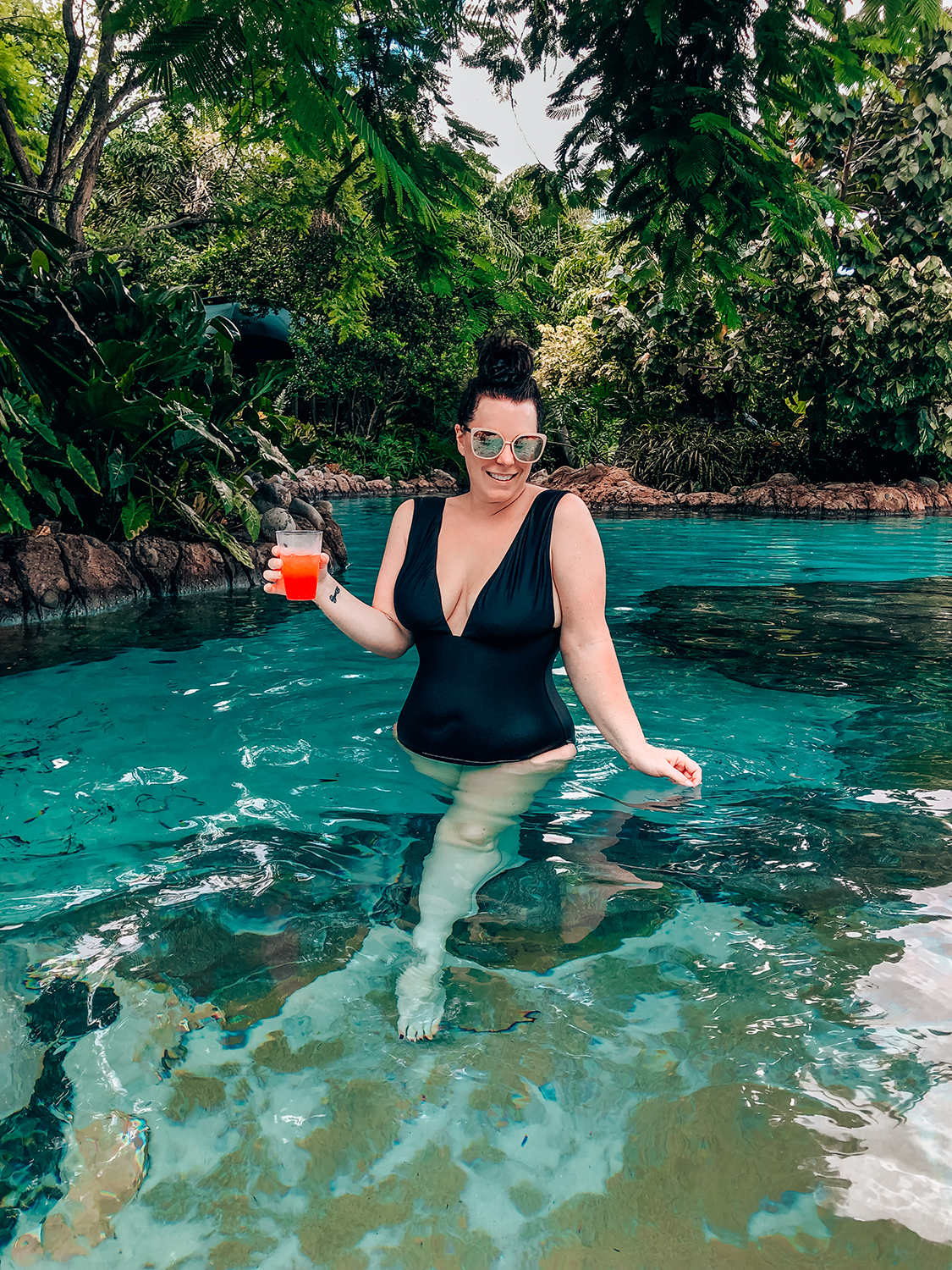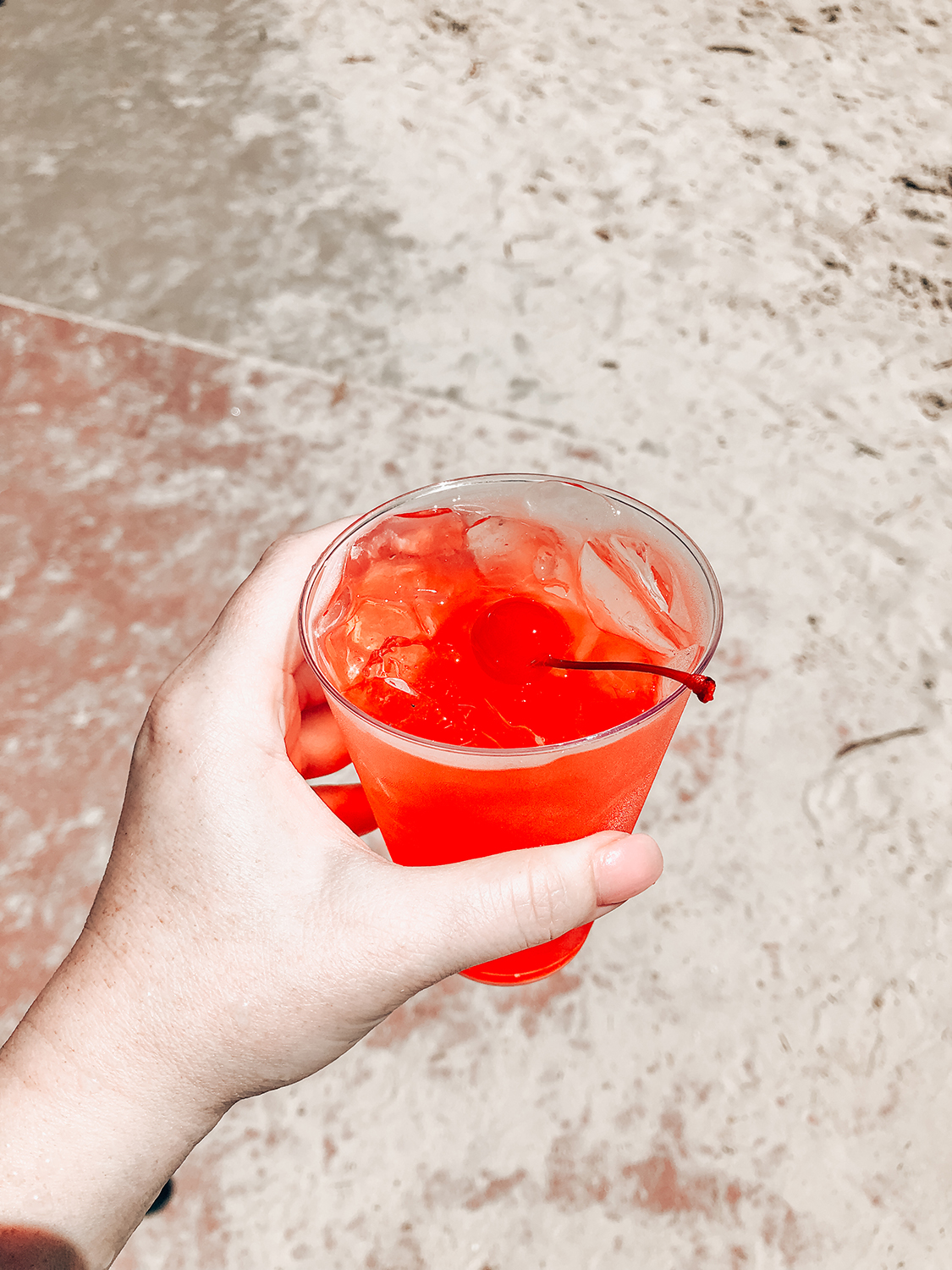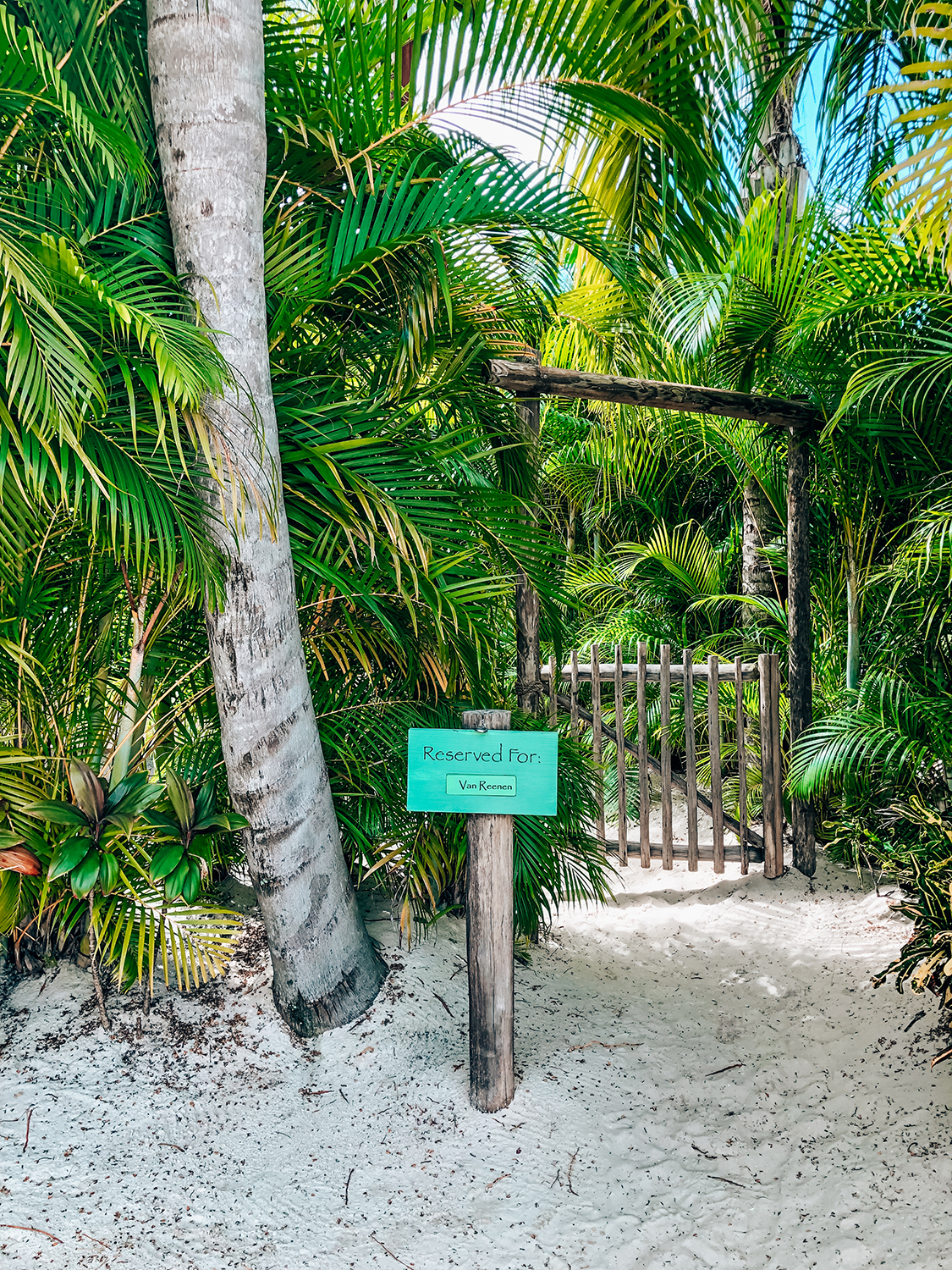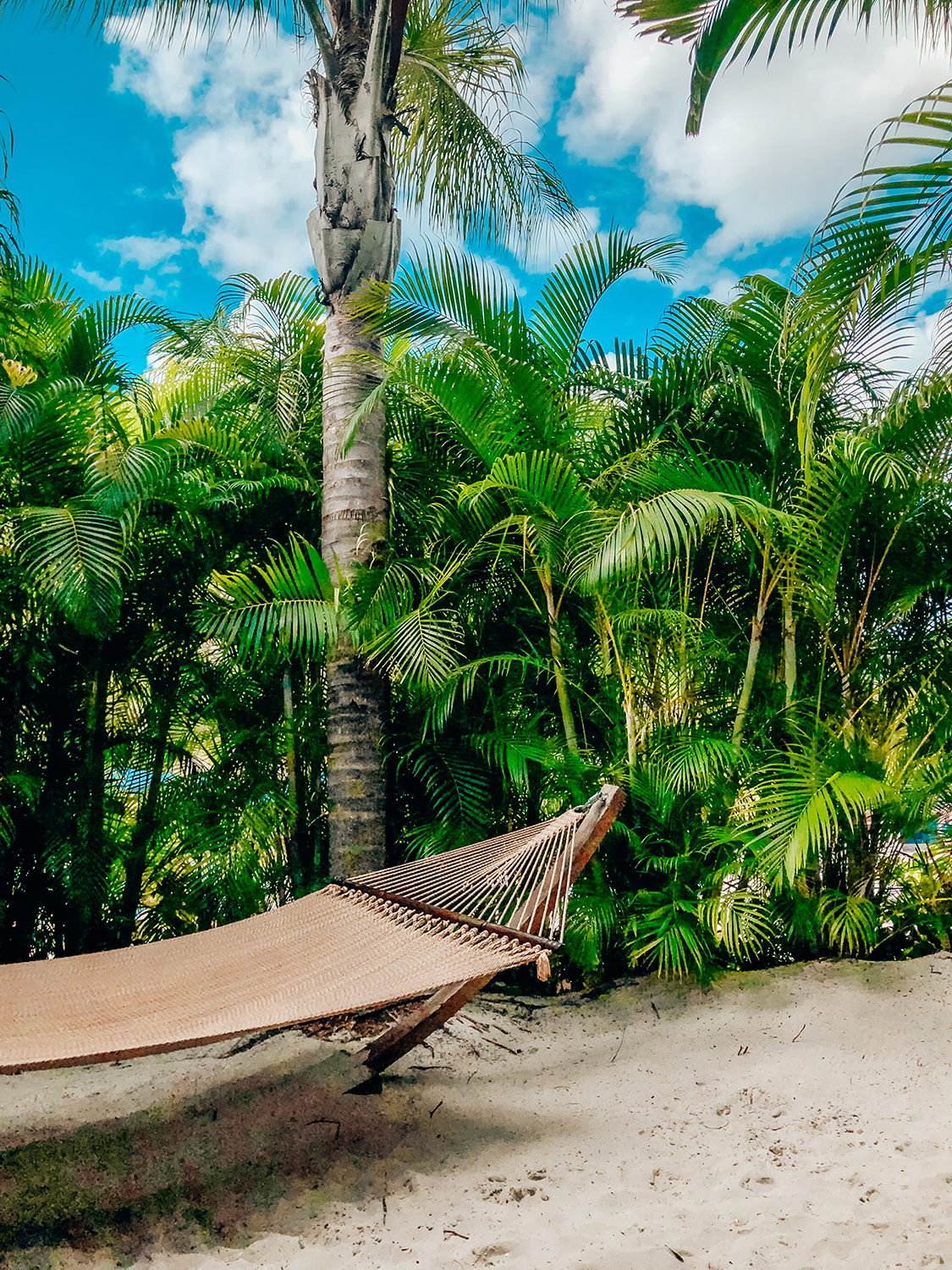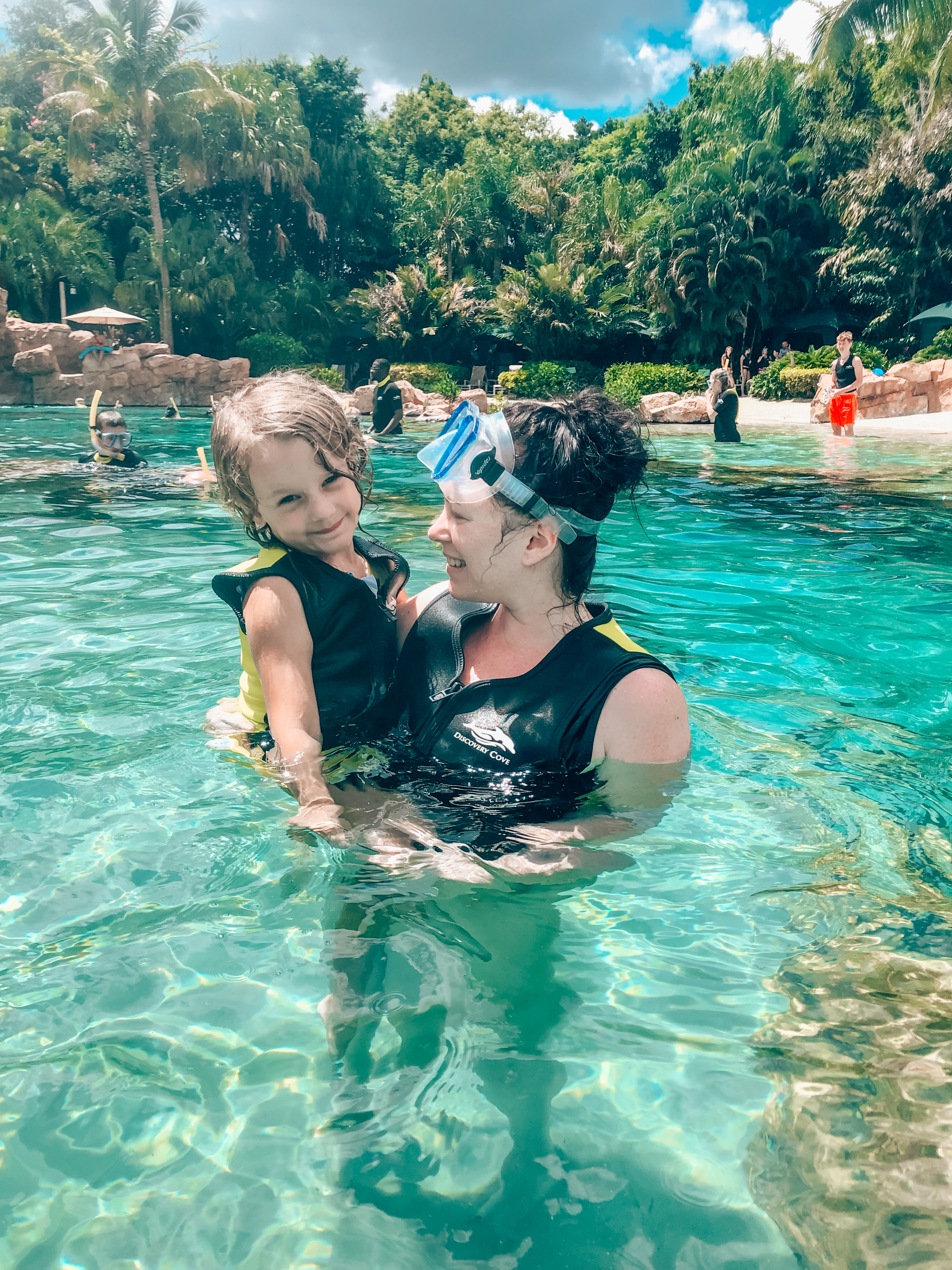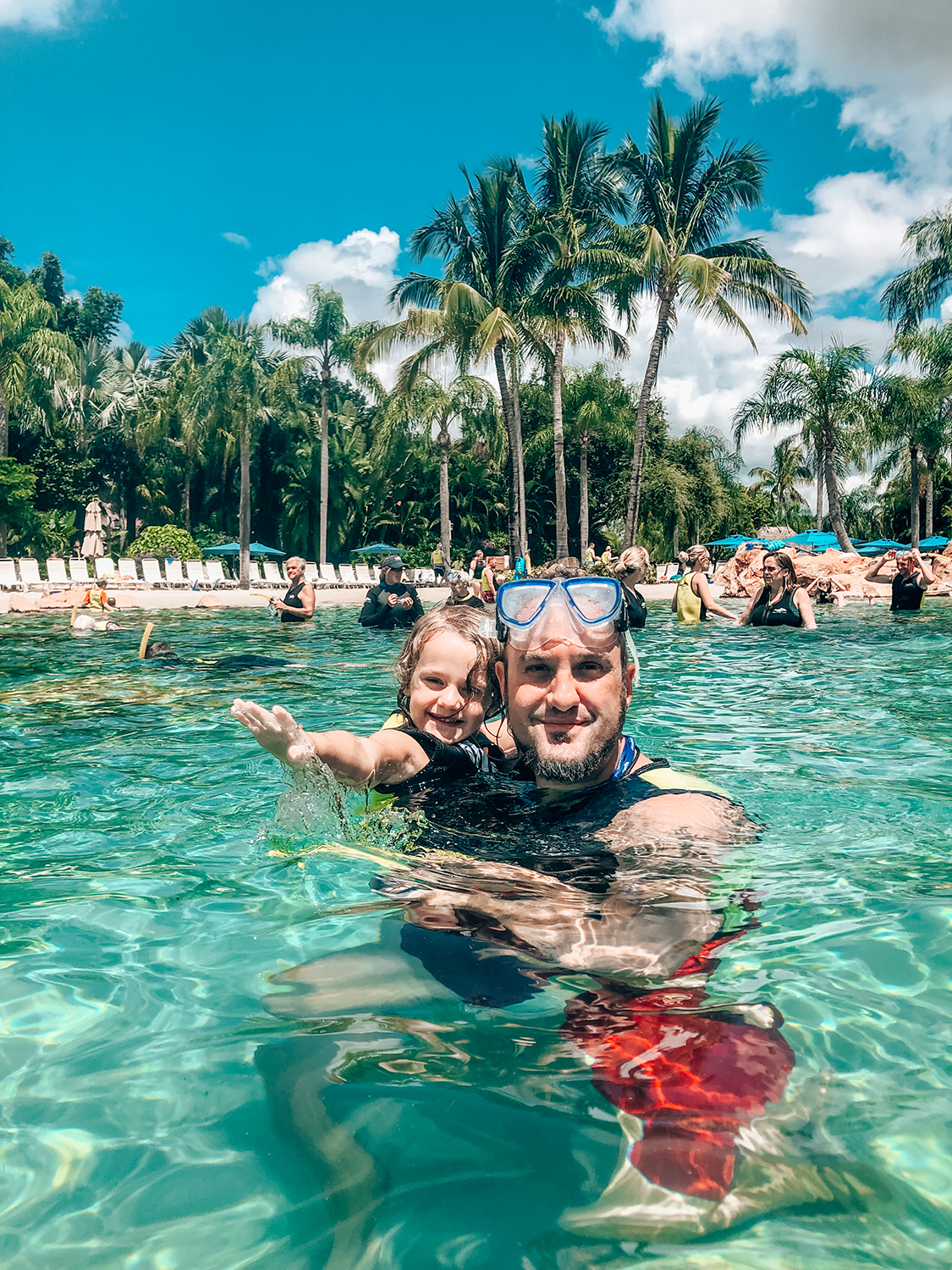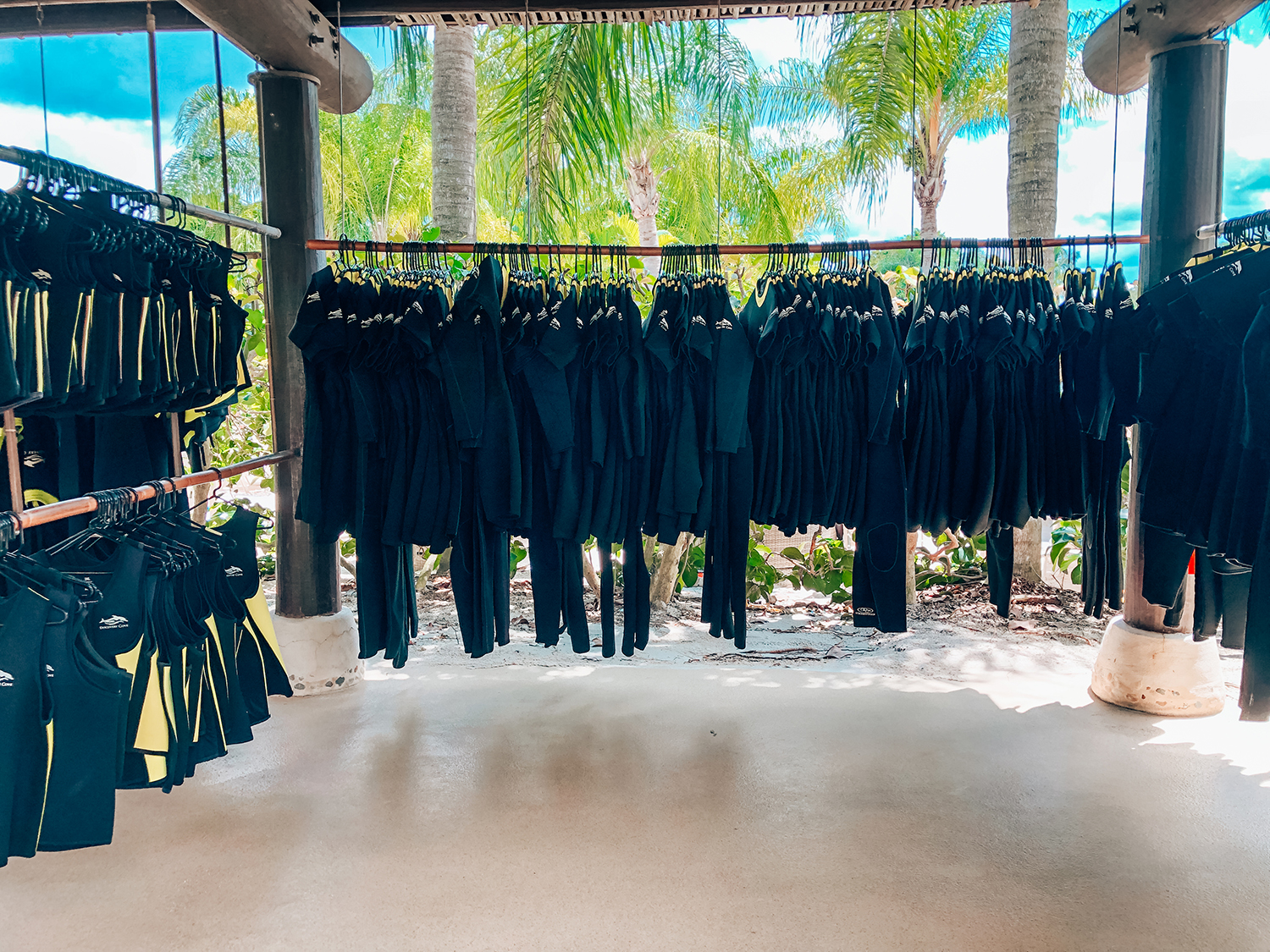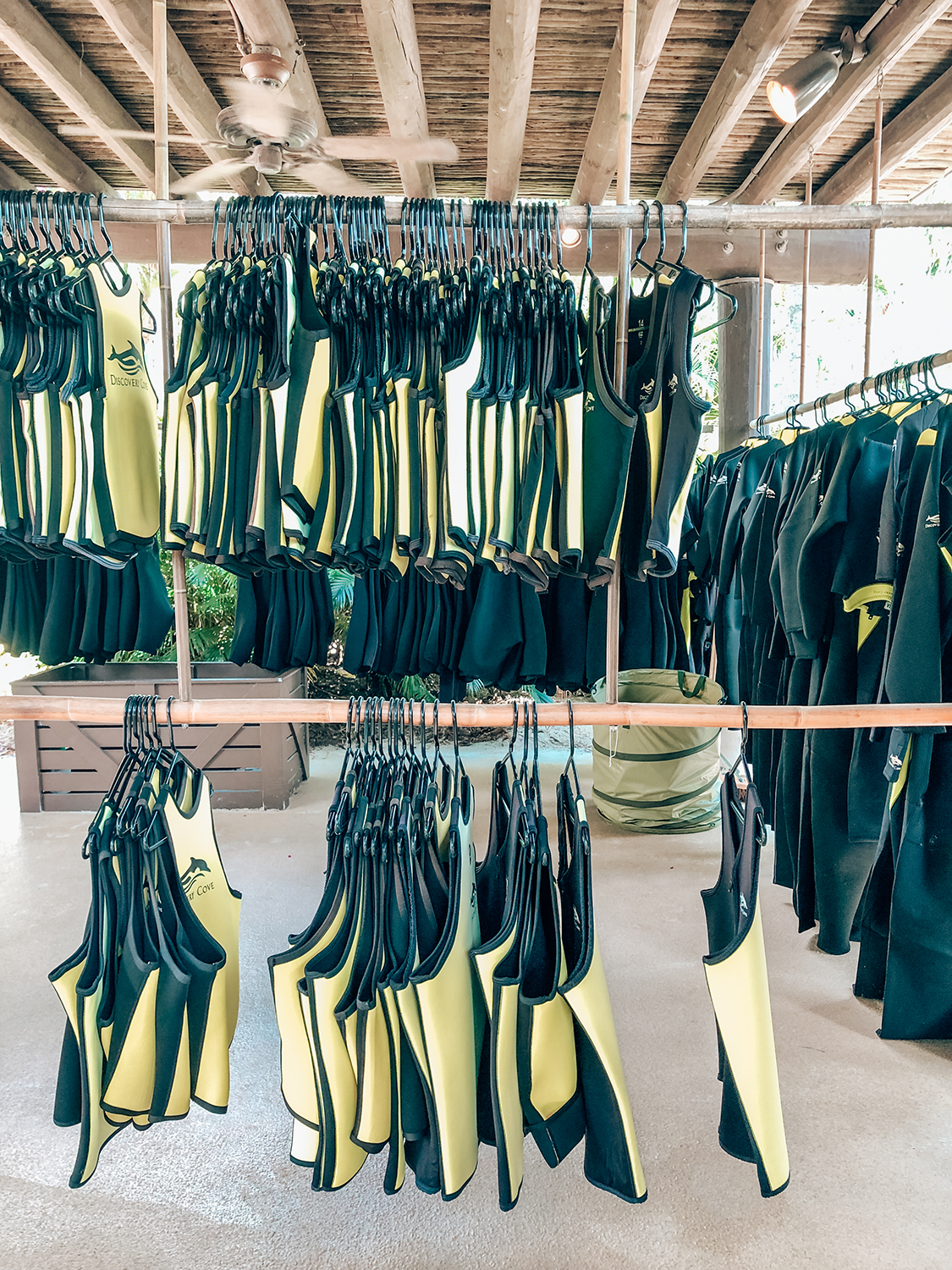 What to wear – You'll definitely want to wear a swimsuit! I also recommend that you wear sunscreen, sunglasses and cover-up clothing to wear when you're not in the water. Florida is called the sunshine state for a reason and it's typically in the 80s-90s, so you'll definitely want to wear light clothing. There is also animal friendly sunscreen throughout the park to make sure skin is always protected! 
What to bring – Discovery Cove includes a lot of complimentary amenities, so thankfully you don't really need to bring much! Guests are permitted to bring their own snorkeling gear if they prefer. Discovery Cove doesn't allow outside foods/coolers, as meals, unlimited snacks and beverages are included in your admission. You may want to bring a pair of headphones or books/magazines, so that you can relax on the beach. Be sure to bring your camera with you to capture all of the fun memories you make!
We had the best trip to Discovery Cove and I can't think of a better way we could have ended our summer together as a family. Thank you, Discovery Cove, for having us!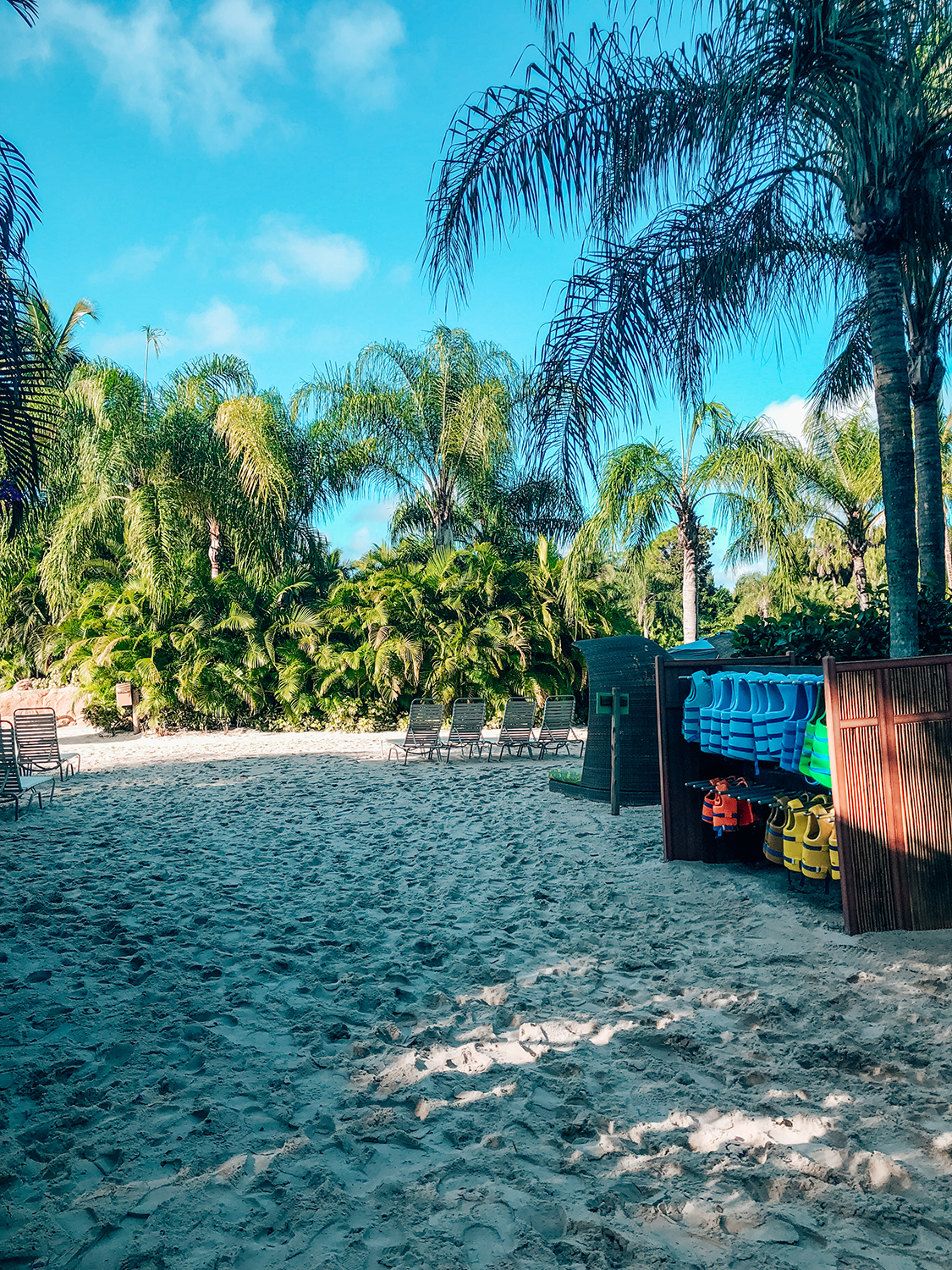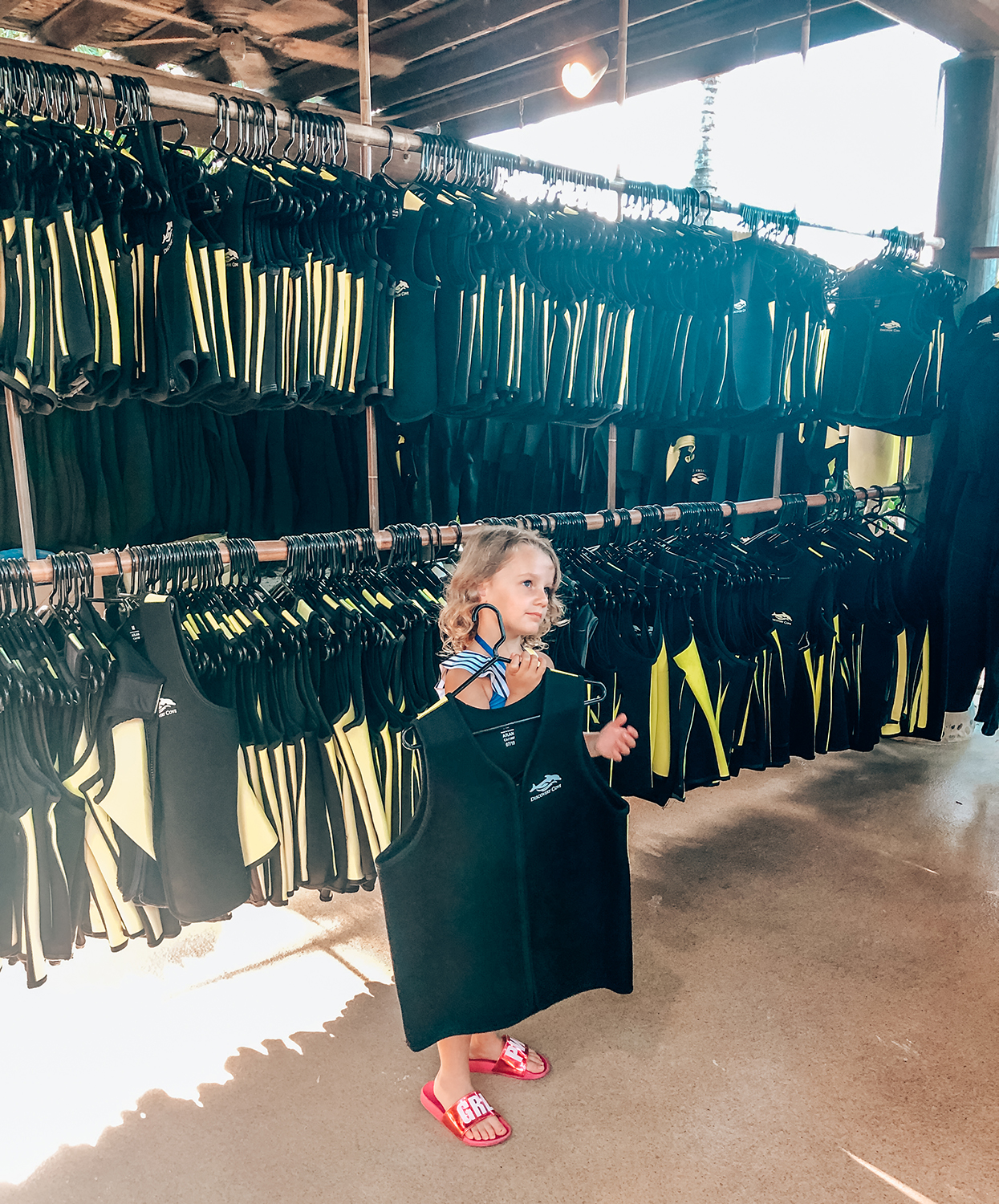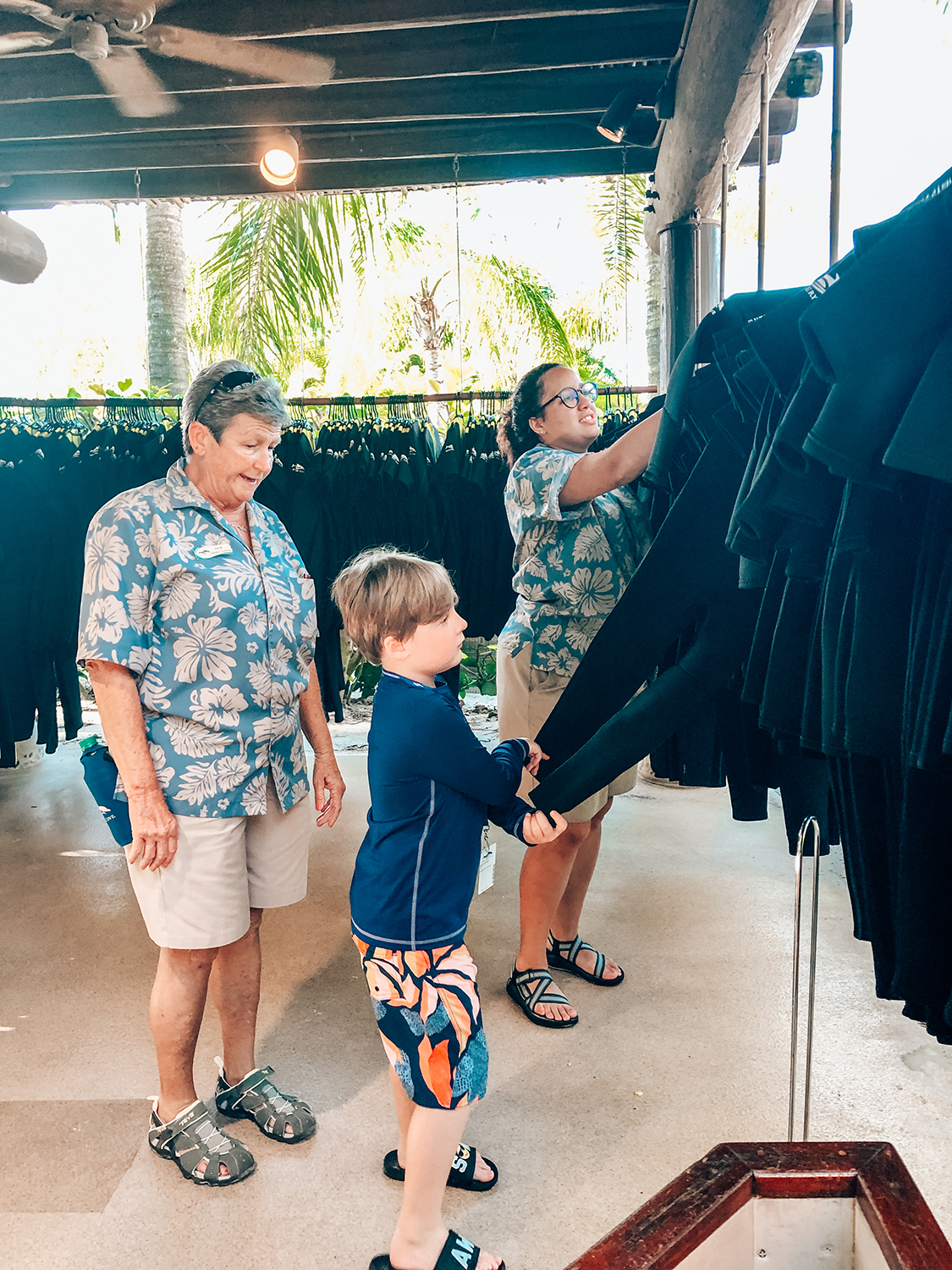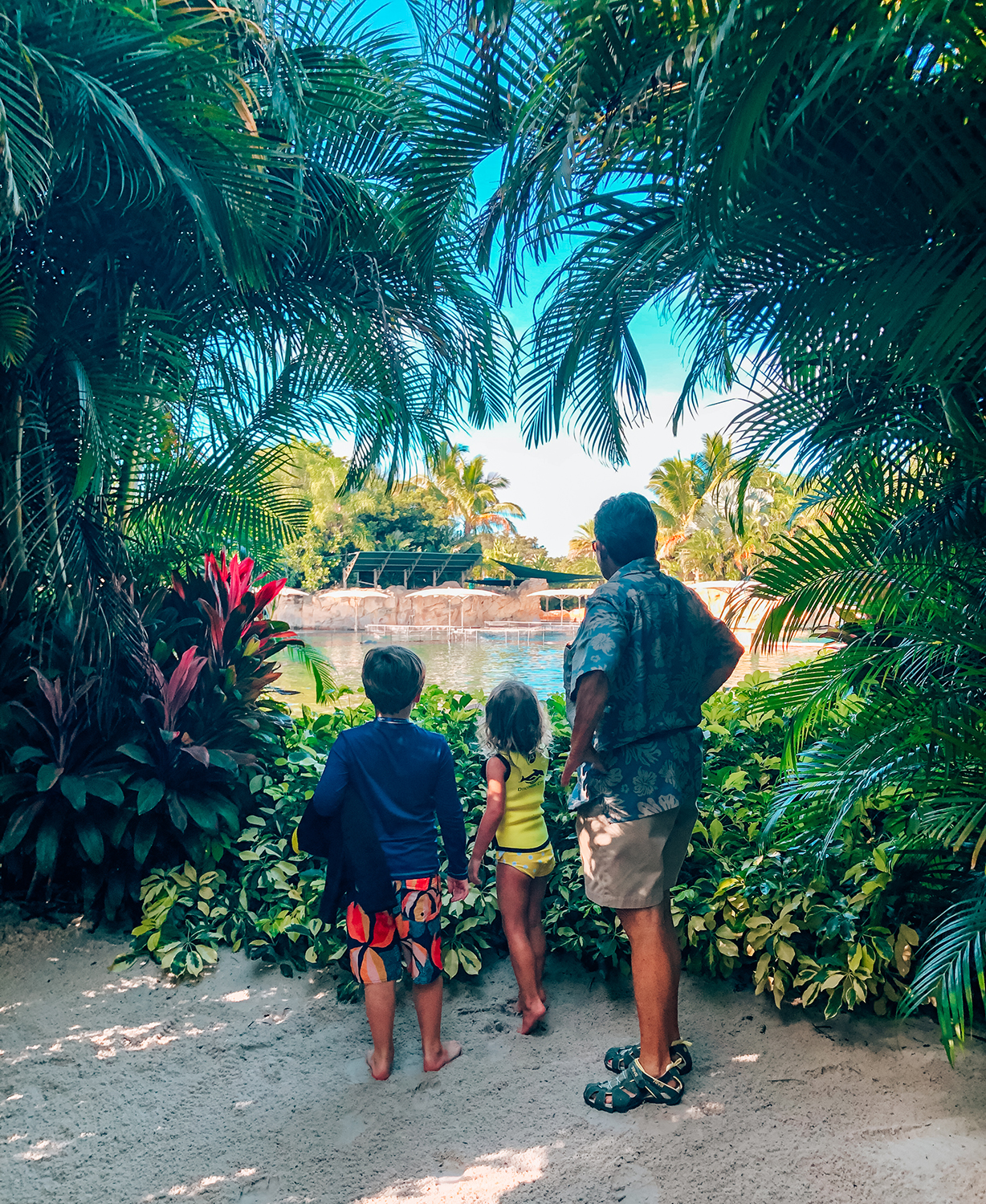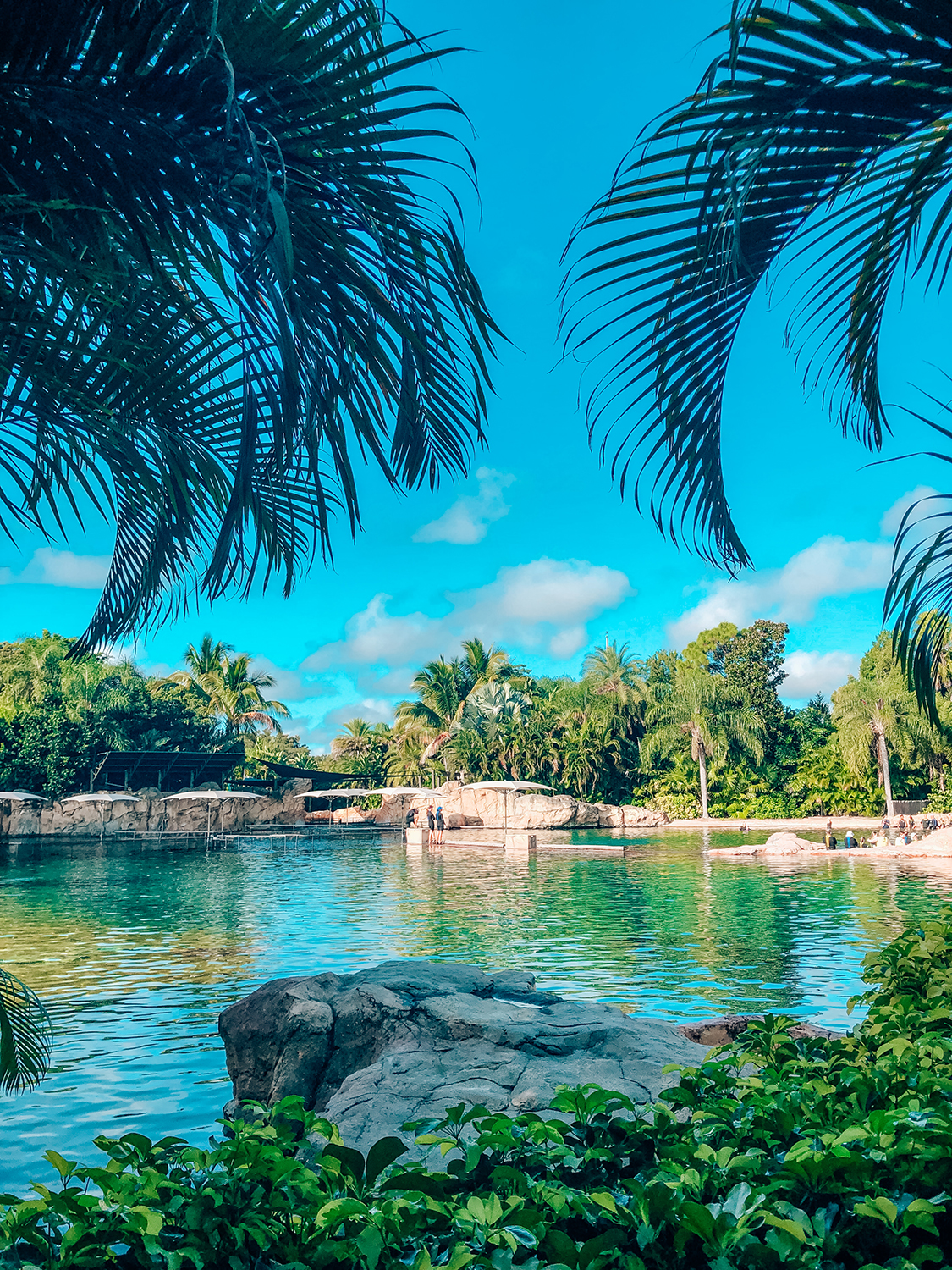 Buy Lexapro online
buy Propecia no Prescription
Buy plus Levitra
Buy Metformin