If you've been following me on Instagram the past few weeks then you know I have a serious obsession with the Dash Mini Waffle Makers. You can see all the creations I have been making on this highlight reel. Since I'm all about the Valentine's Day content now I knew I wanted to expand on the basic heart waffle and who doesn't love chocolate and sprinkles? The kids loved these and were on a sugar high for approximately 4.5 hours so definitely feed them these before school or going to grandma's house 🙂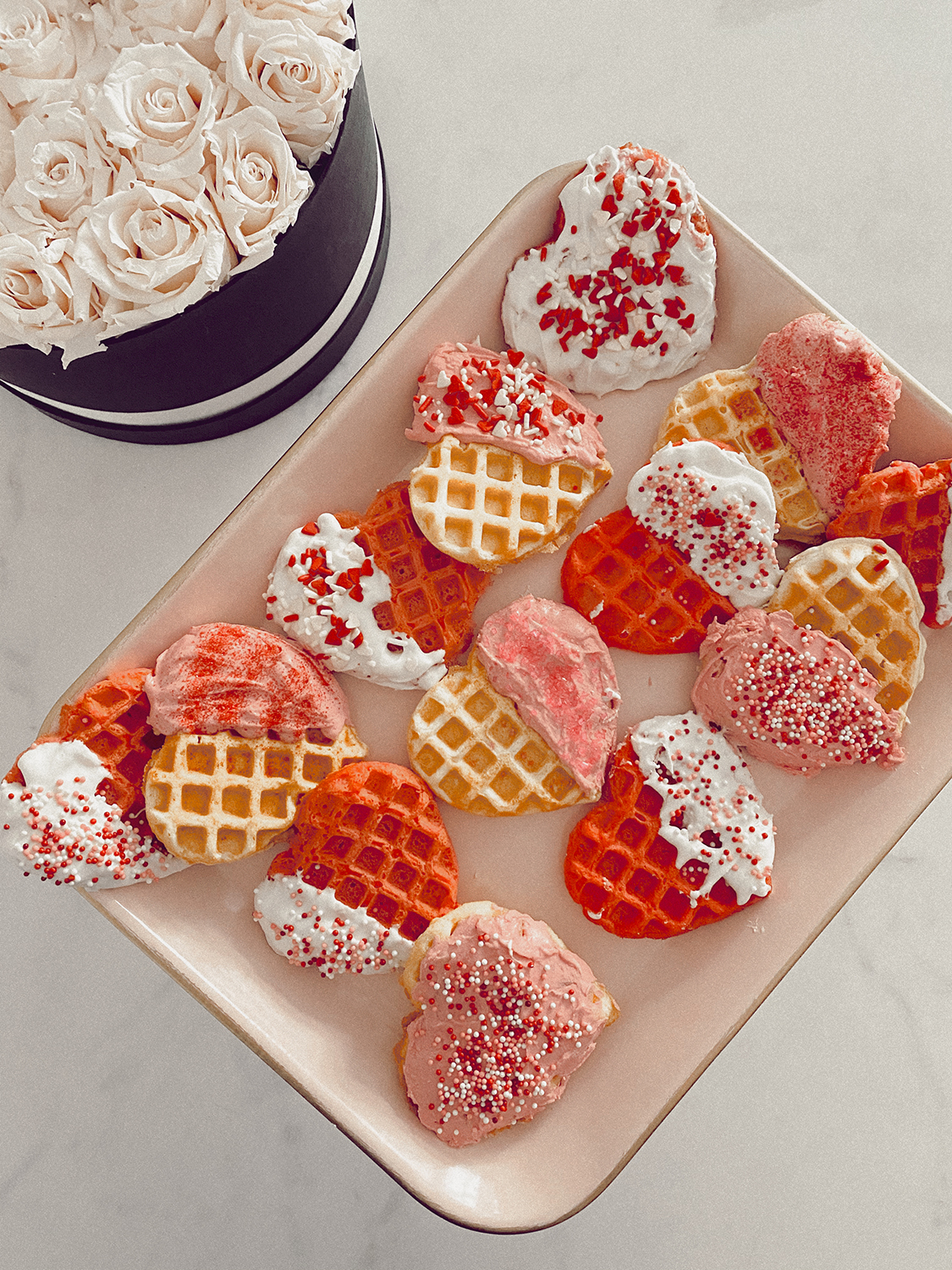 You will need: 
Waffle Mix
Red Food Coloring
White & Pink Melting Chocolates
Valentine's Day Sprinkles (They are cheapest at Kroger, Publix, Target etc)
Directions:
1. Make desired number of waffles on waffle maker and set on cooling rack. I made 2 batches – 1 batch of plain waffles and another batch with a few drops of red food dye added in.
2. Melt candy chocolates according to package. I used the double broiler method. Simmer a few inches of water in a medium size saucepan. Stack a metal bowl on top of the saucepan, making sure the bowl fits snugly. Pour the entire bag of melts into the bowl and stir continuously once the chocolate starts to melt. I couldn't find pink candy melts so I used white with a few drops of red food coloring. I also like to mix a few spoonfuls of coconut oil to thin out the chocolate for easier application.
3. Dip or use a knife/spoon to spread desired amount of melted chocolate on the waffles. Immediately add sprinkles before chocolate hardens.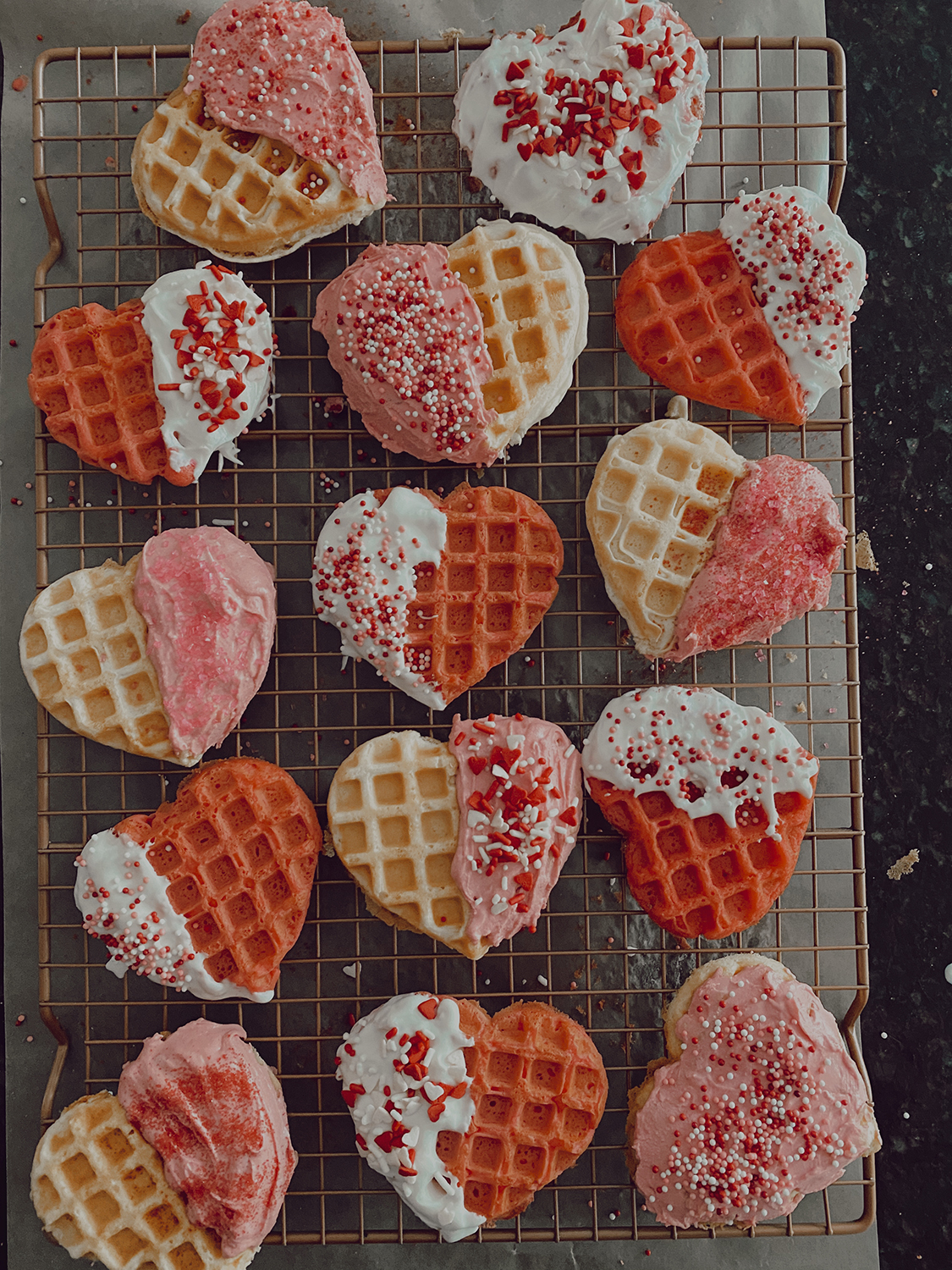 Serve immediately since the waffles get soggy after a while. They are great for a party or playdate decorating station!