Henry is definitely the builder of the family. From an early age he has loved stacking blocks, lining up cars, and playing with train tracks. That's right, not so much playing with trains, but building elaborate train tracks. Now that he's 5, his favorite thing to do is to build lego sets. While I love watching him create and seeing what his imagination can come up with, the amount of legos floating around our house is ridiculous. If I had a dollar for every lego I stepped on or threw away I could go on a month long vacation or hire a cleaning service for a year. A few months ago we visited the McWane Science Center in Birmingham and they had an area full of these amazing magnetic shapes that Henry couldn't get enough of. He was fascinated by them and spent nearly an hour building and creating. We snagged a small set at the gift shop and they turned out to be Magformers, a toy I had never heard of. Magformers are different than other construction toys because they use cylindrical magnets. Because of this unique shape, no matter how they're connected they always attract. Combine this with their strength and it means shapes can be laid flat on a table and pulled up to form different builds. They are also BPA free so you can feel good about what your kids are playing with!
If you want to engage your kids outdoors, then interesting toys or sets such as a wooden playhouse for sale online would definitely entice them.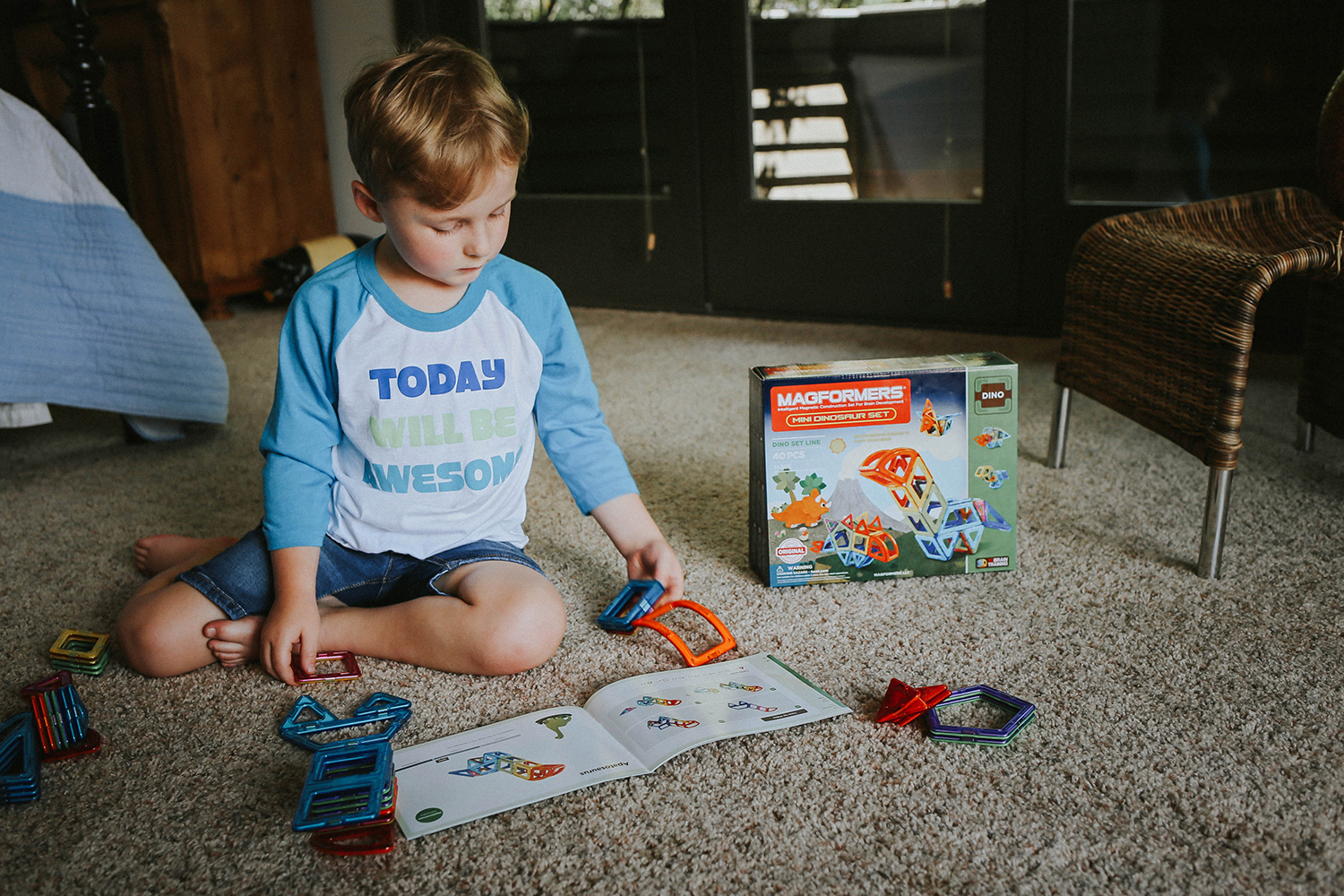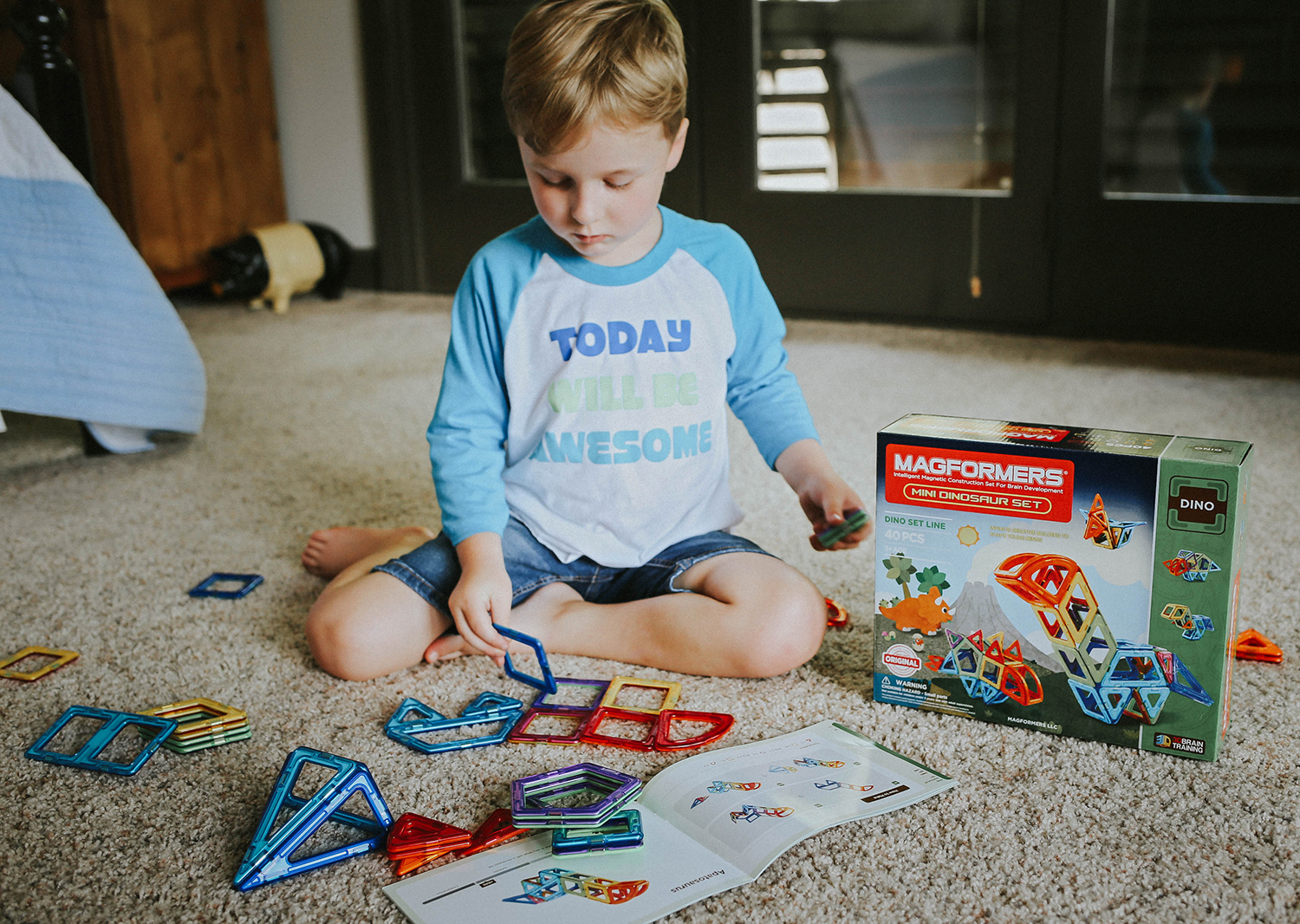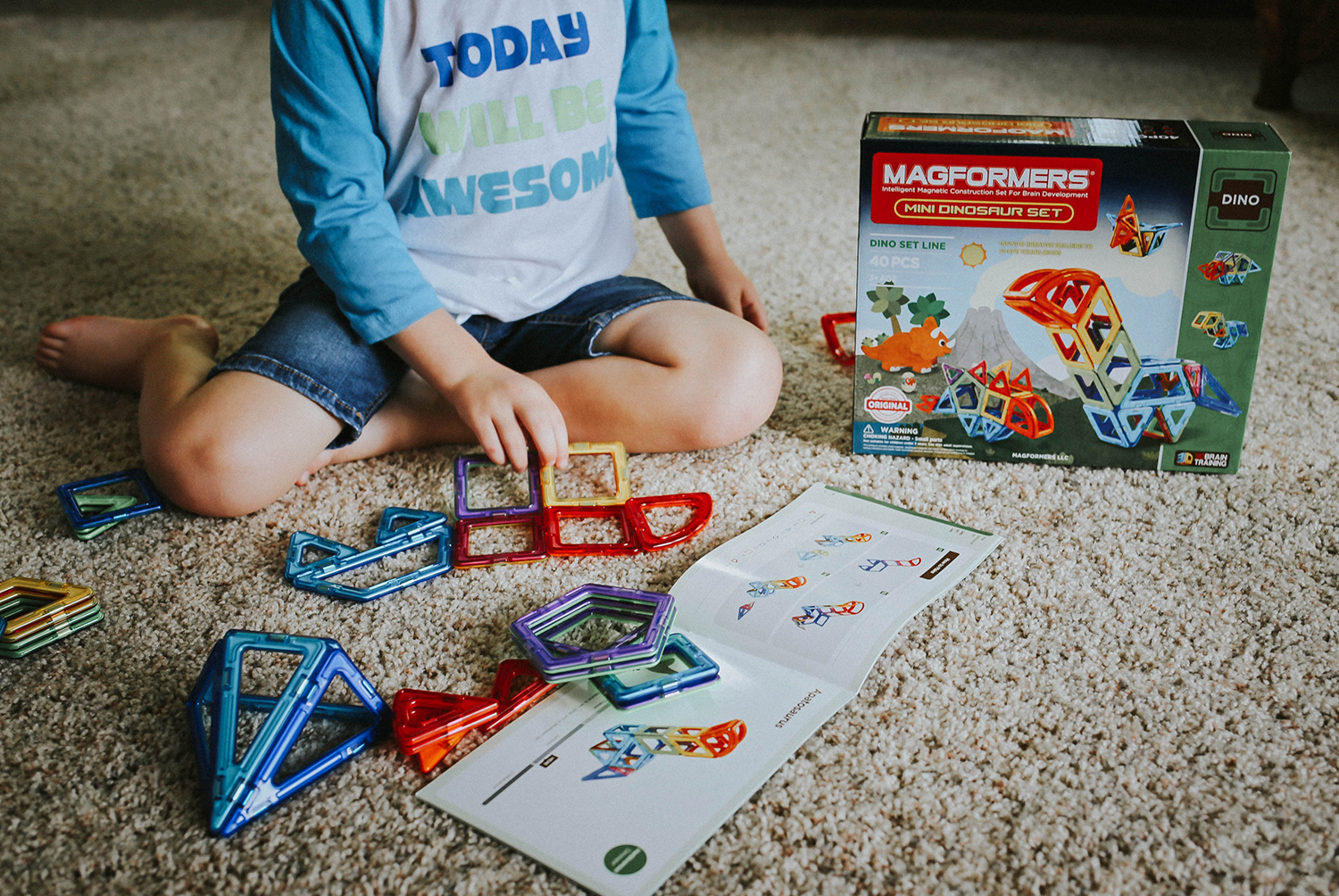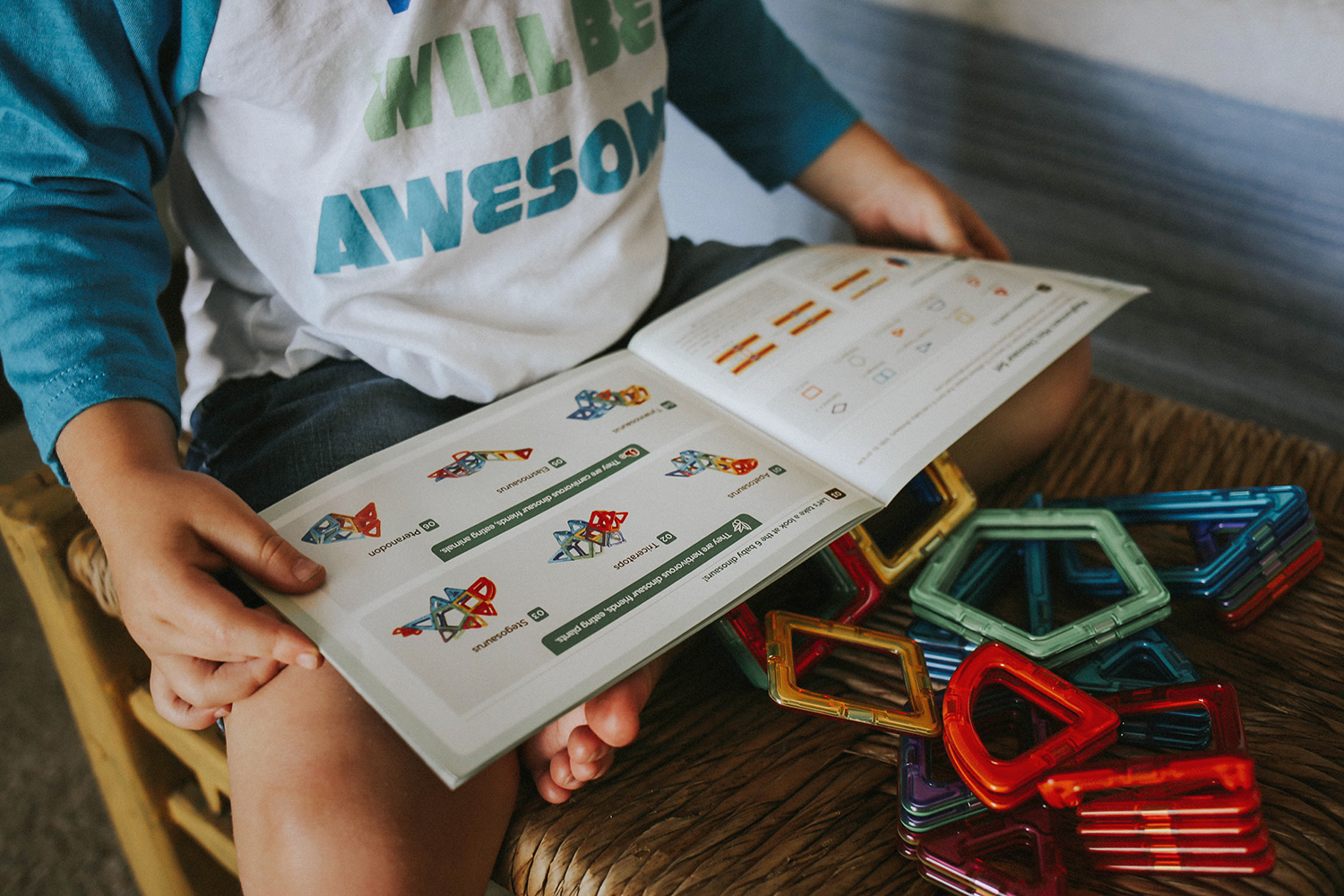 What's so great about Magformers is that children as young as 18 months can play with them too. There are no small pieces that can be swallowed and you don't have to worry about tiny fingers being smushed. Evelyn can easily hold them and build due to their cut out shape and she loves naming all the colors. Magformers are also very lightweight and portable. I keep them in a zippered pouch and we take them with us when we go out to dinner so Henry can build with them instead of the sugar packets on the table. He builds everything from space ships to houses to police stations (his favorite for catching bad guys). When he is stuck or frustrated, I download one of the Magformers Idea Booklets on the iPad so he can get inspired. They're also perfect for traveling and will keep your children occupied in hotel rooms or on an airplane. One of the features I am so glad Magformers does not have is sound. There are no batteries to replace and no redundant music or character talking. These shapes really encourage imaginative play, which is excellent for building fine motor skills and improving their vocabulary.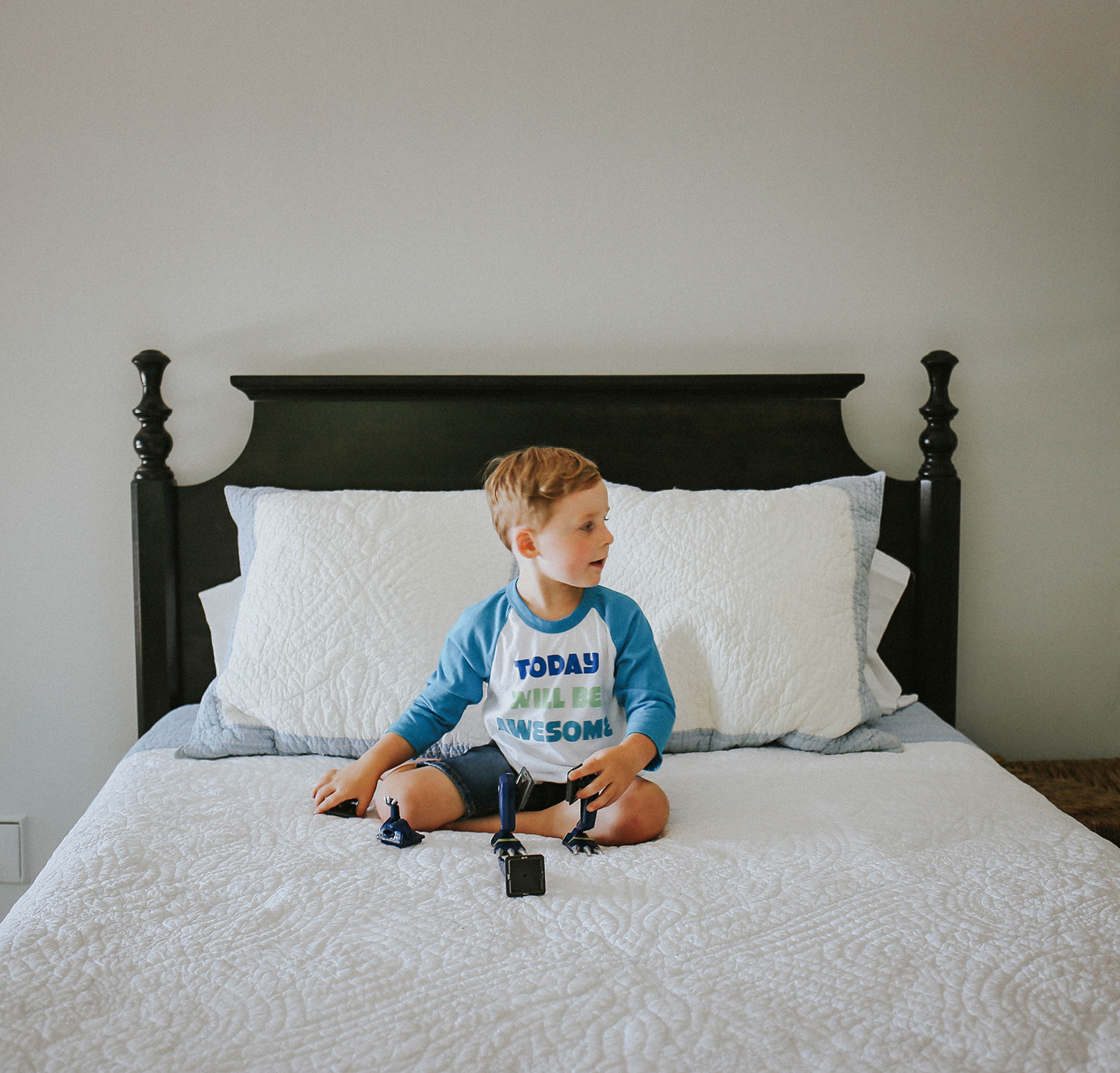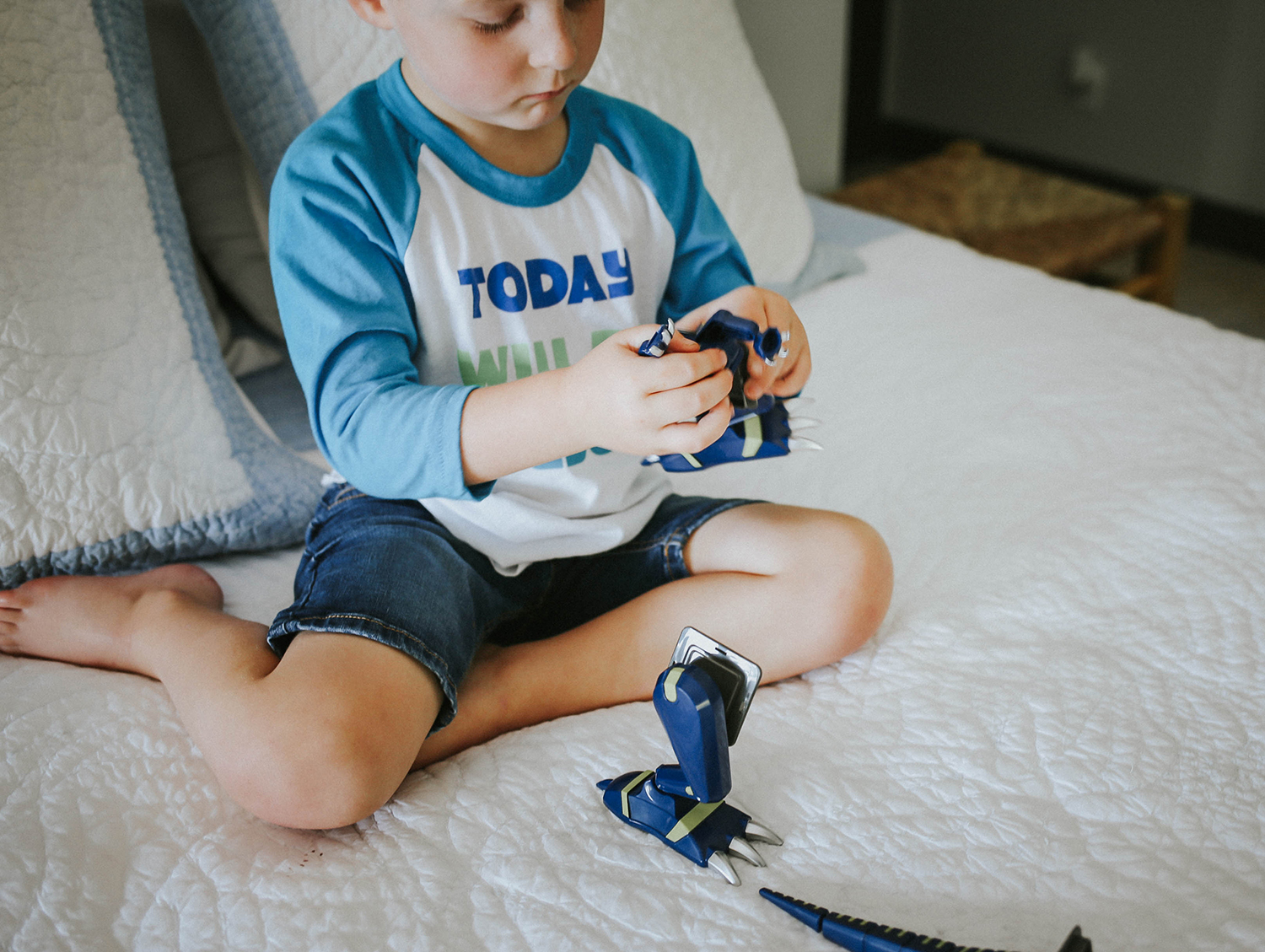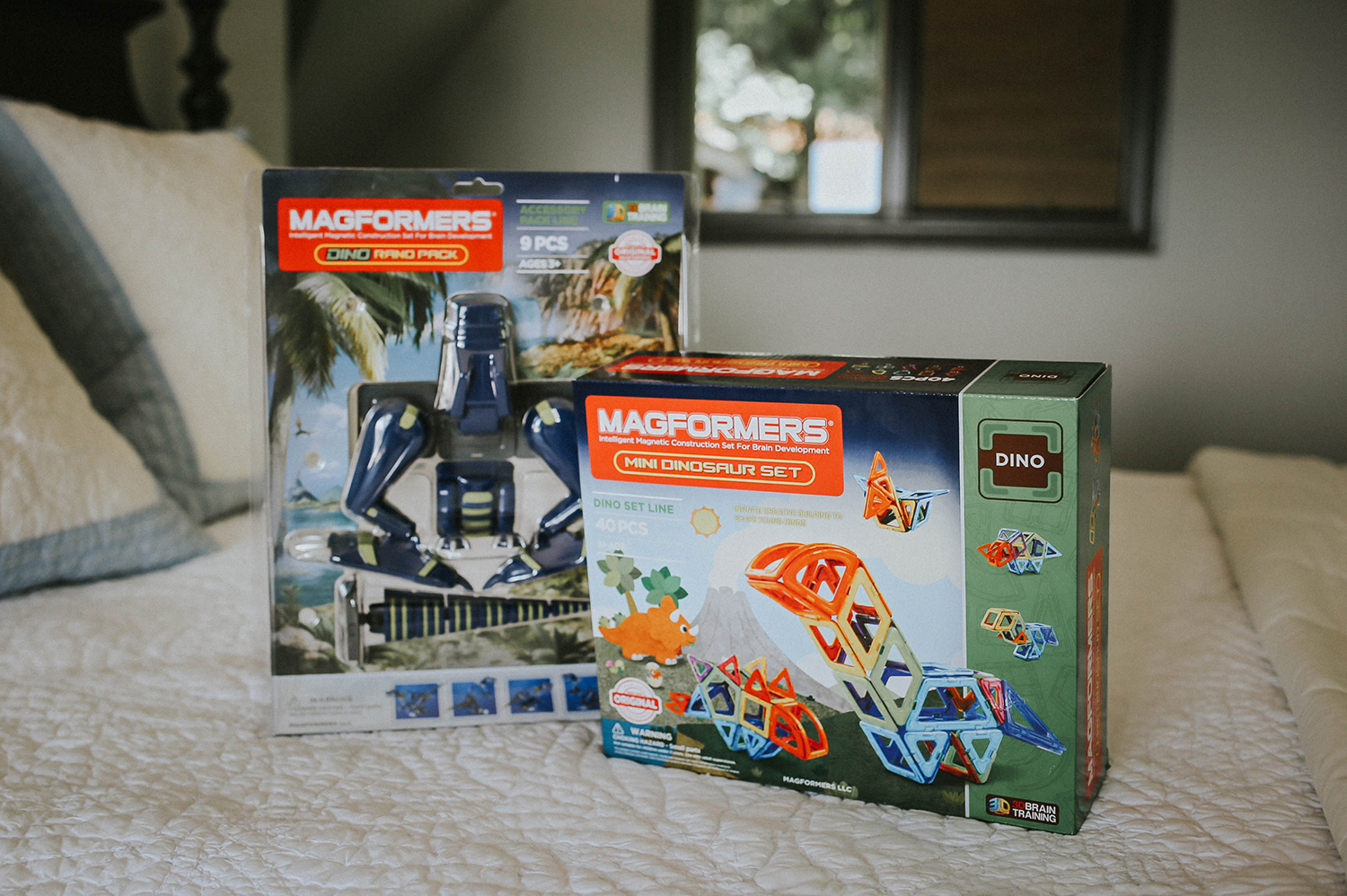 Magformers are an amazing gift that will last throughout the years. The quality is excellent and they are really well made. For the next month, you can save 20% on everything from their site with the code Chanel20. Magformers is always giving away the Mini Dinosaur Set ($69.99 value) and a Rano Accessory Set ($24.99) to one lucky reader. Entering is super easy, jump to the end of the post to see how!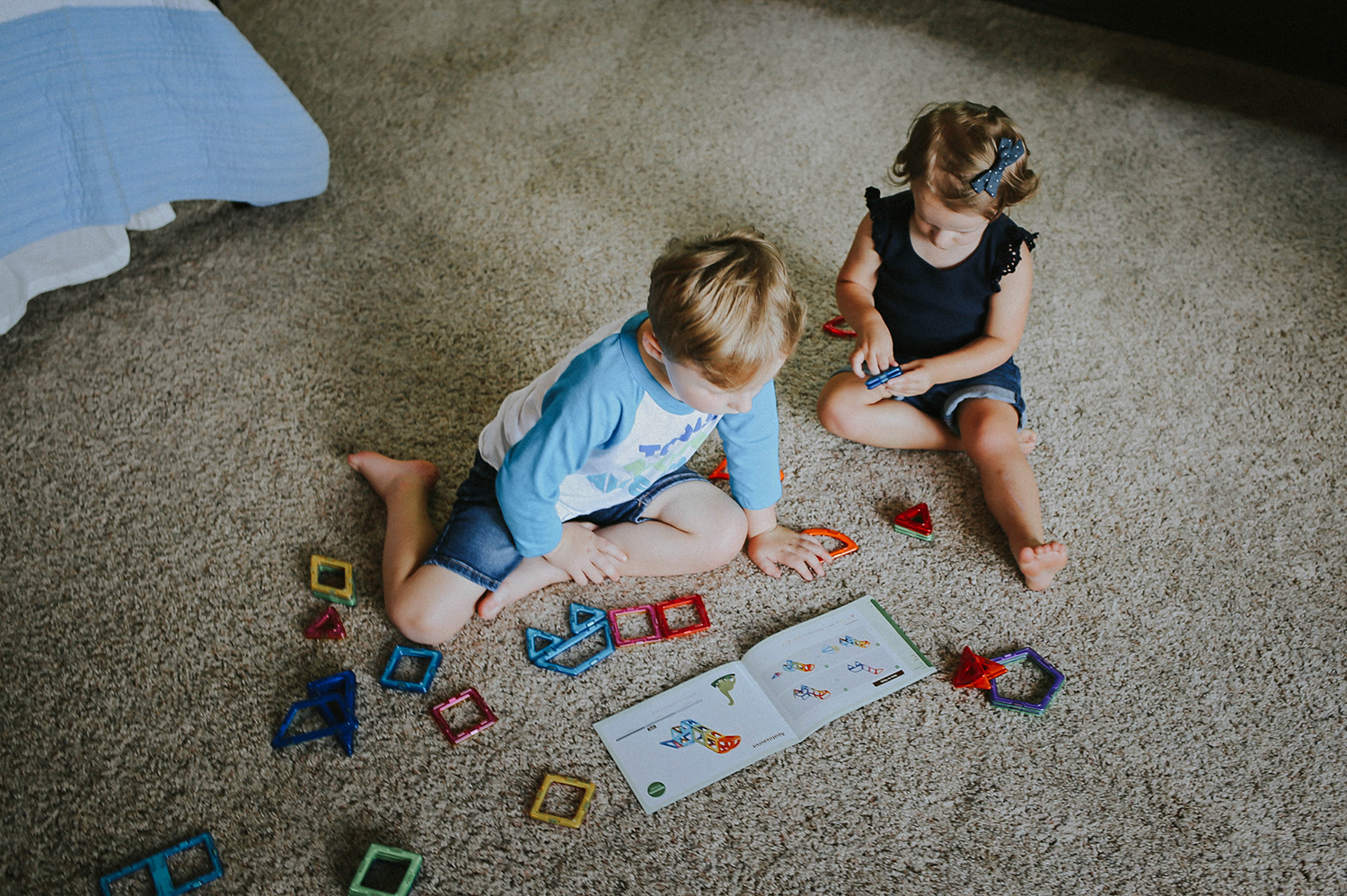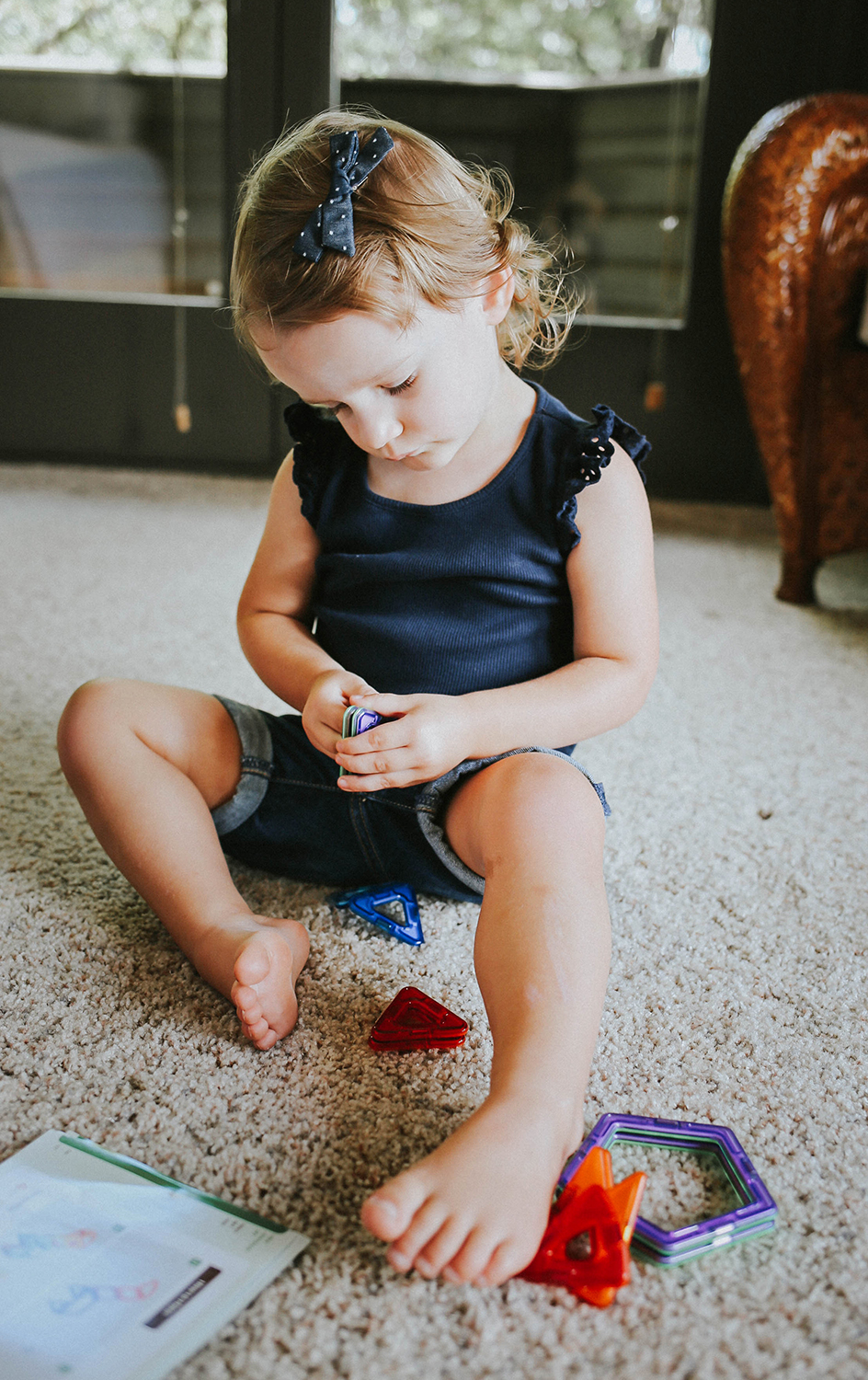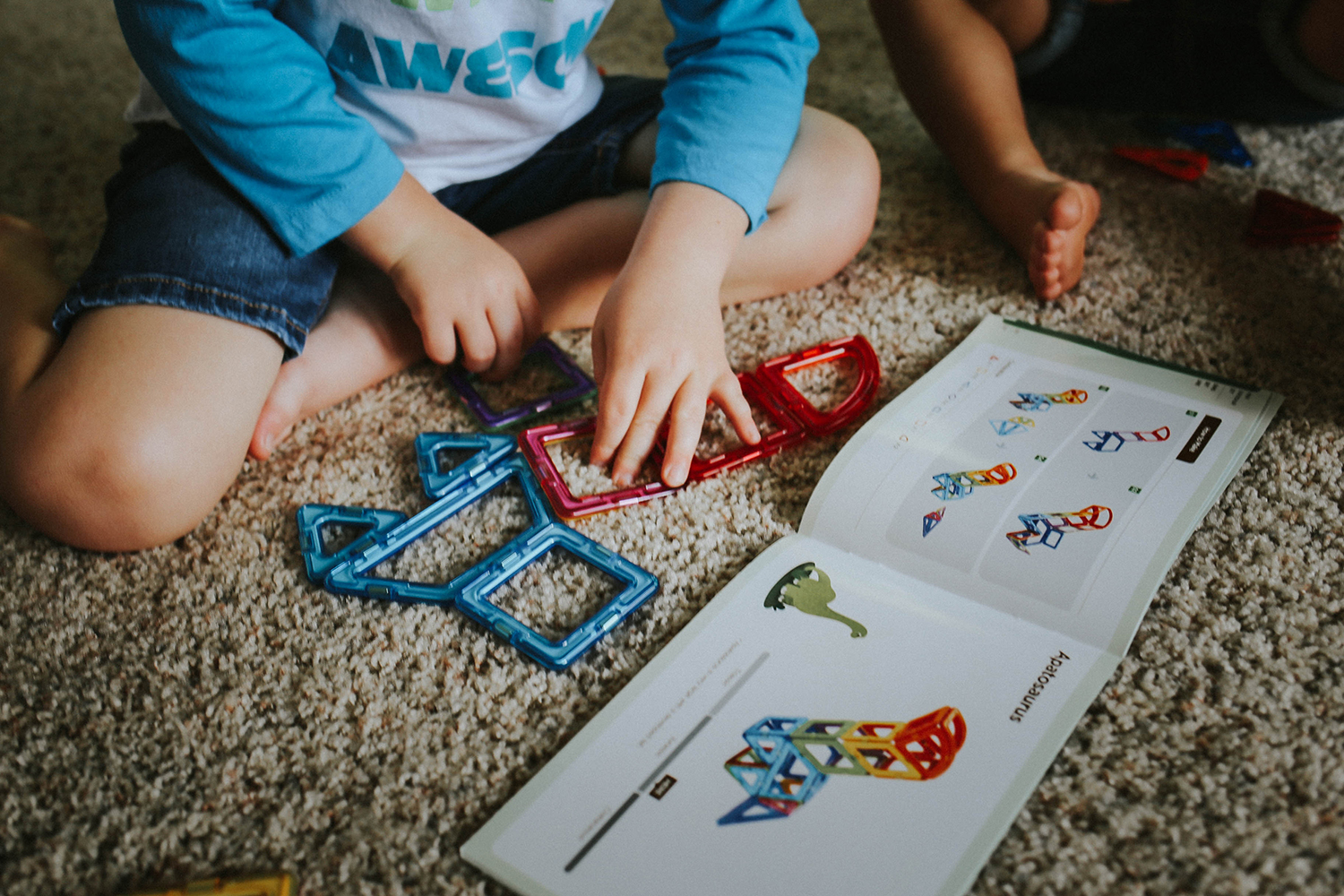 SaveSave
SaveSave
SaveSave
a Rafflecopter giveaway
This post was sponsored by Magformers. As always, all opinions are my own. 
Save
Save
SaveSave