Now that Henry's is back in school full time, Evelyn and I have nearly the whole day together. I definitely cherish this time with her because she is such a good child most of the time. I'm now debating whether or not I even want her in a MMO program because I know I will miss her. Lately she calls me "mom-mom" instead of mommy or mama and I think it's the cutest thing in the world. She is my trusty sidekick, always close by and always down for an adventure. Whether it be to Target or exploring parks to find the perfect photo spot, she is ready to go. I never really wanted a daughter, but now that I have one it's one of the best things in the world.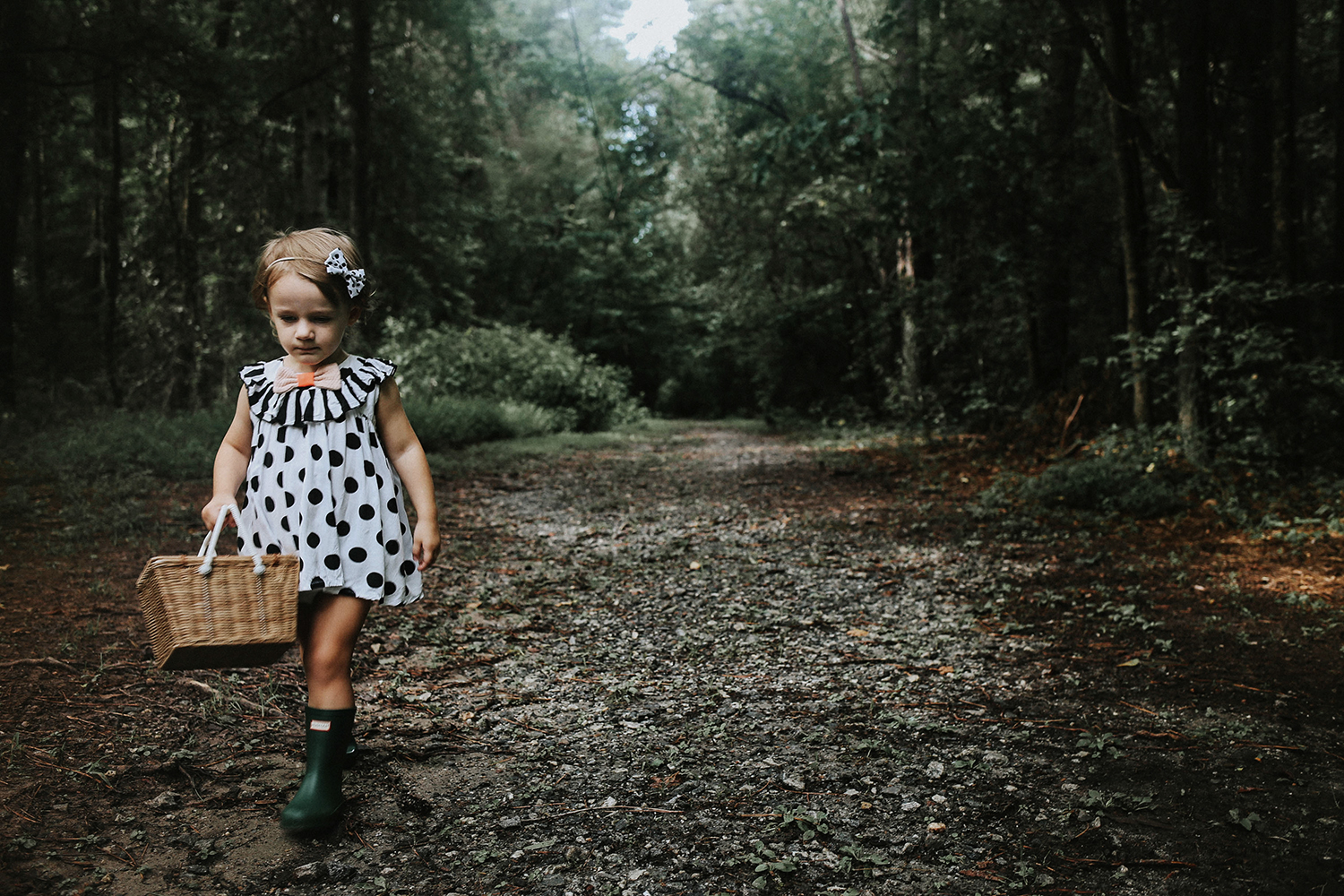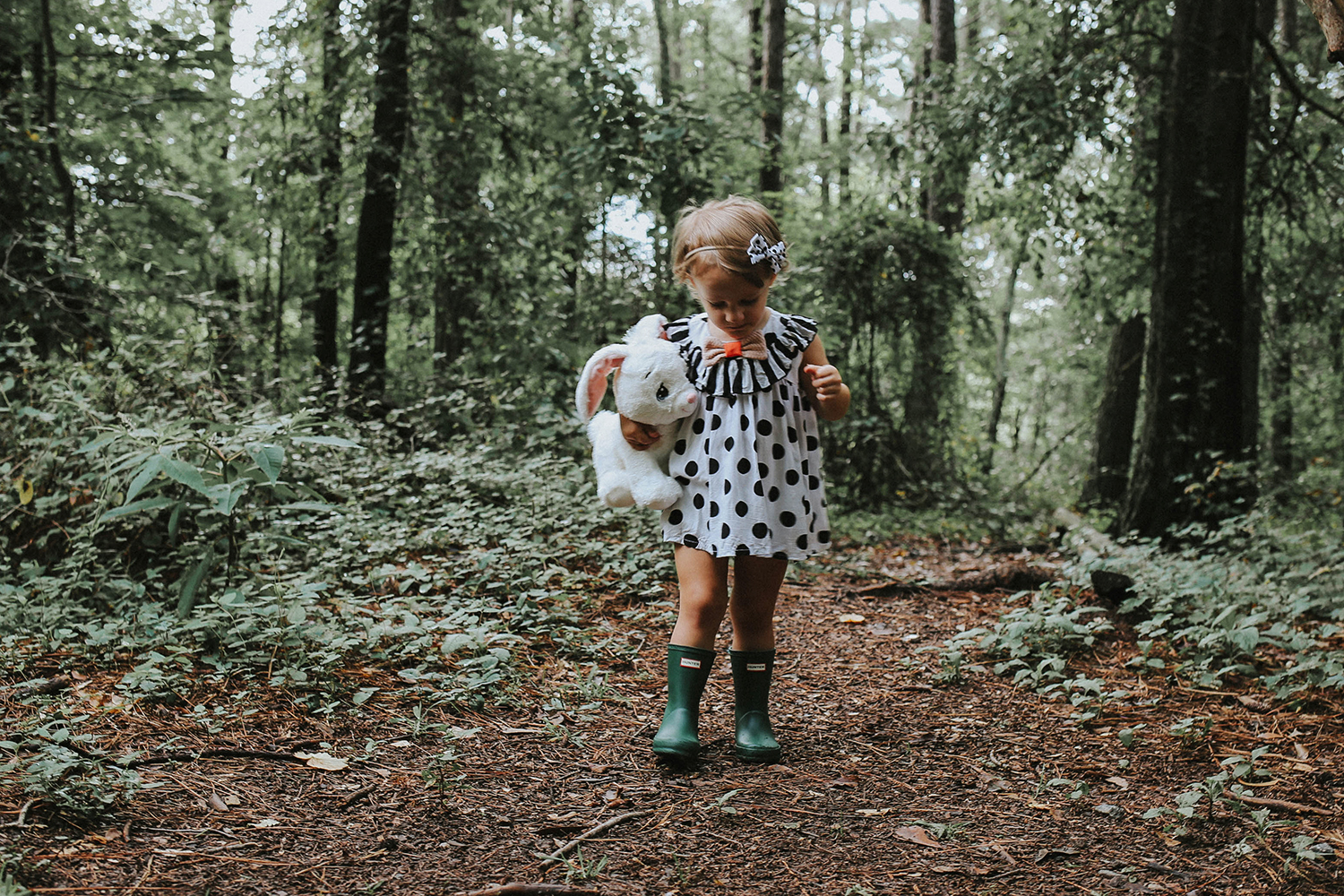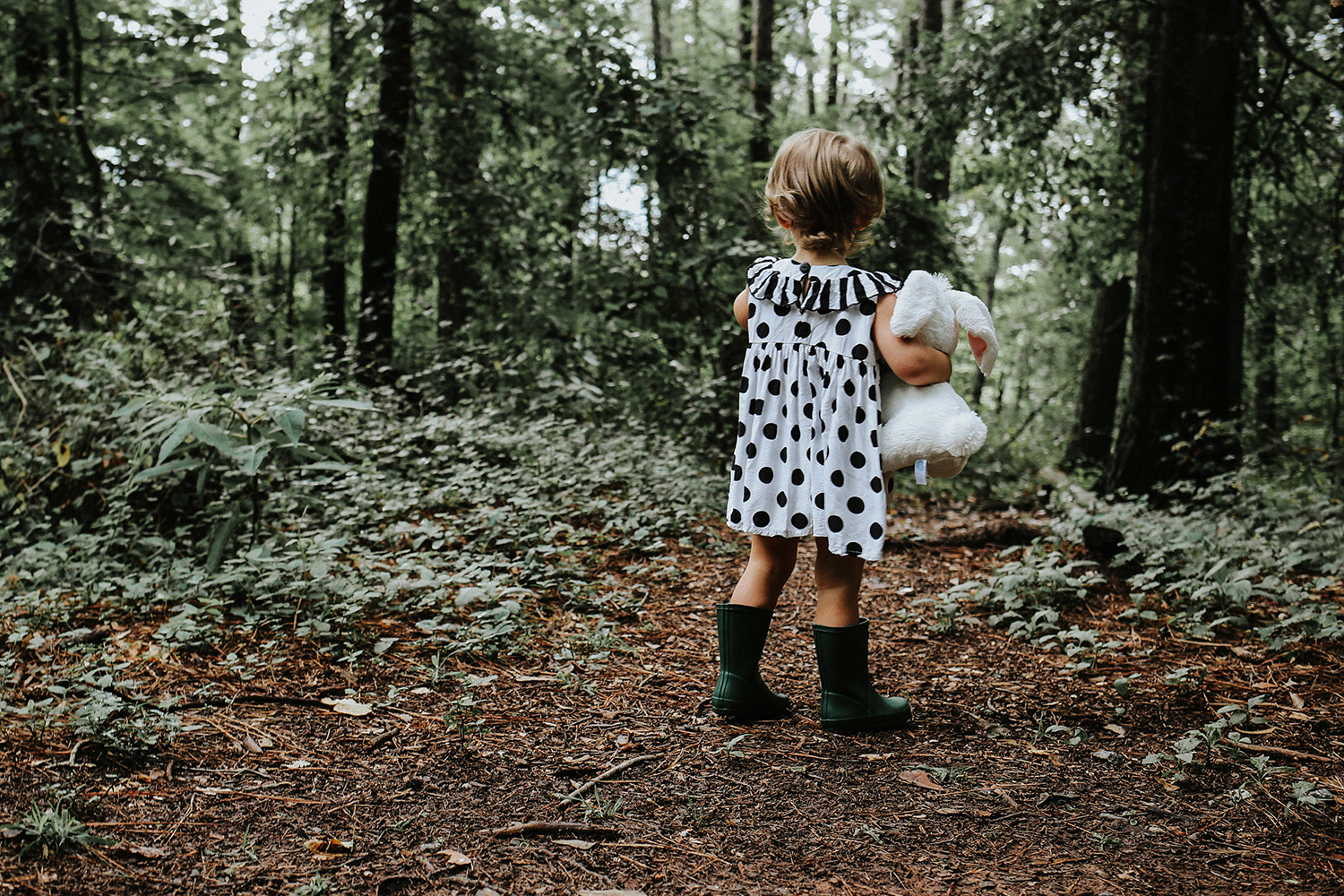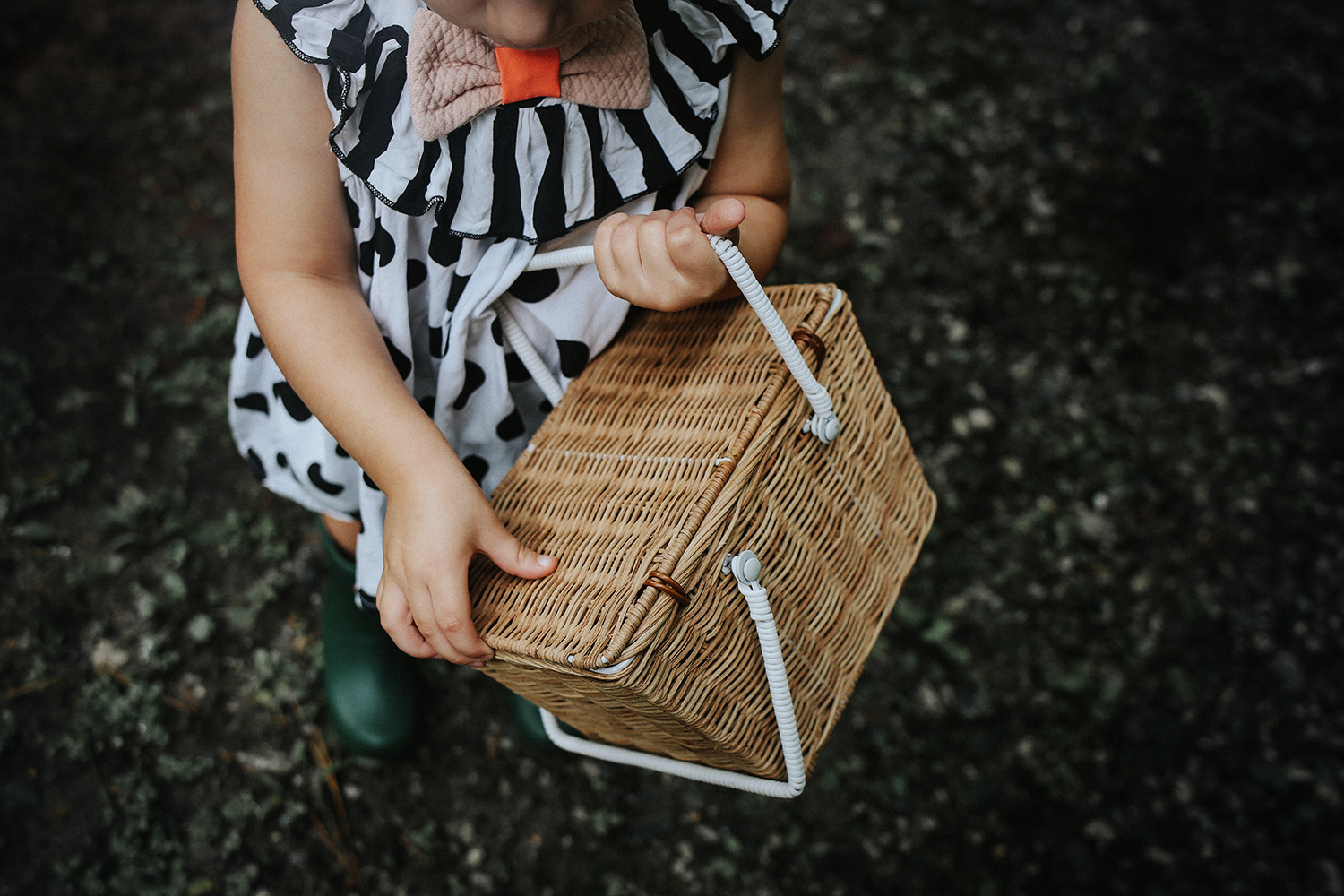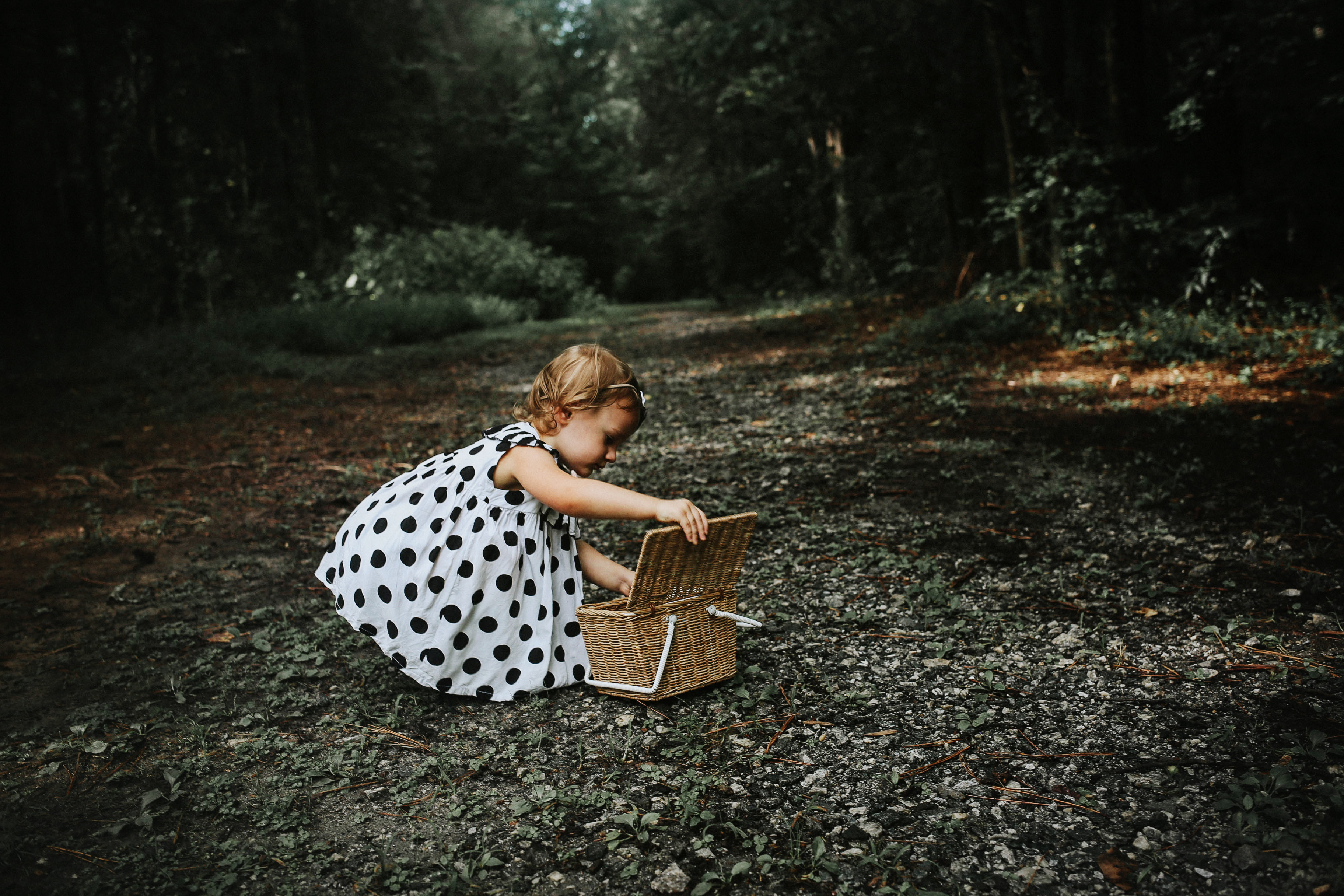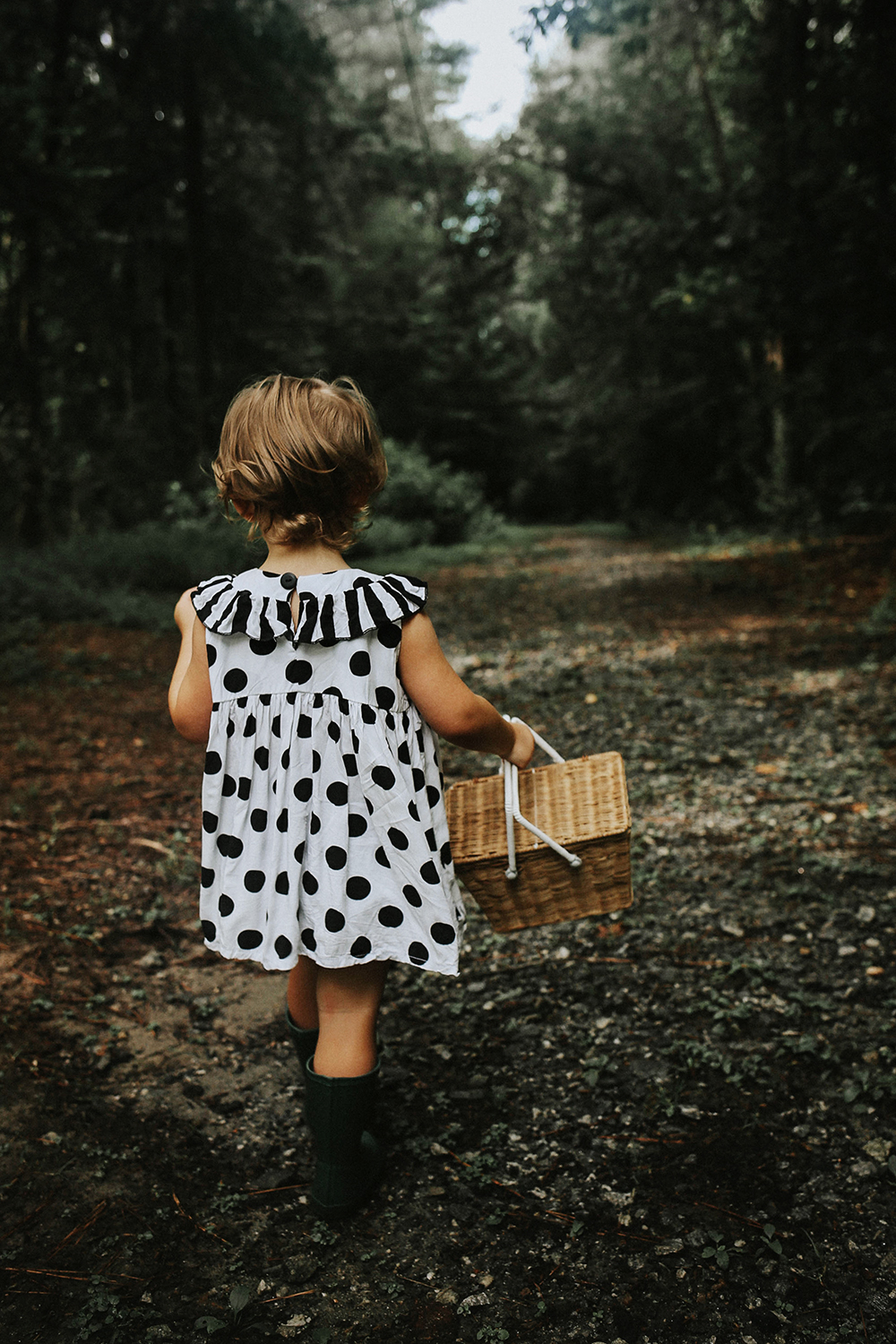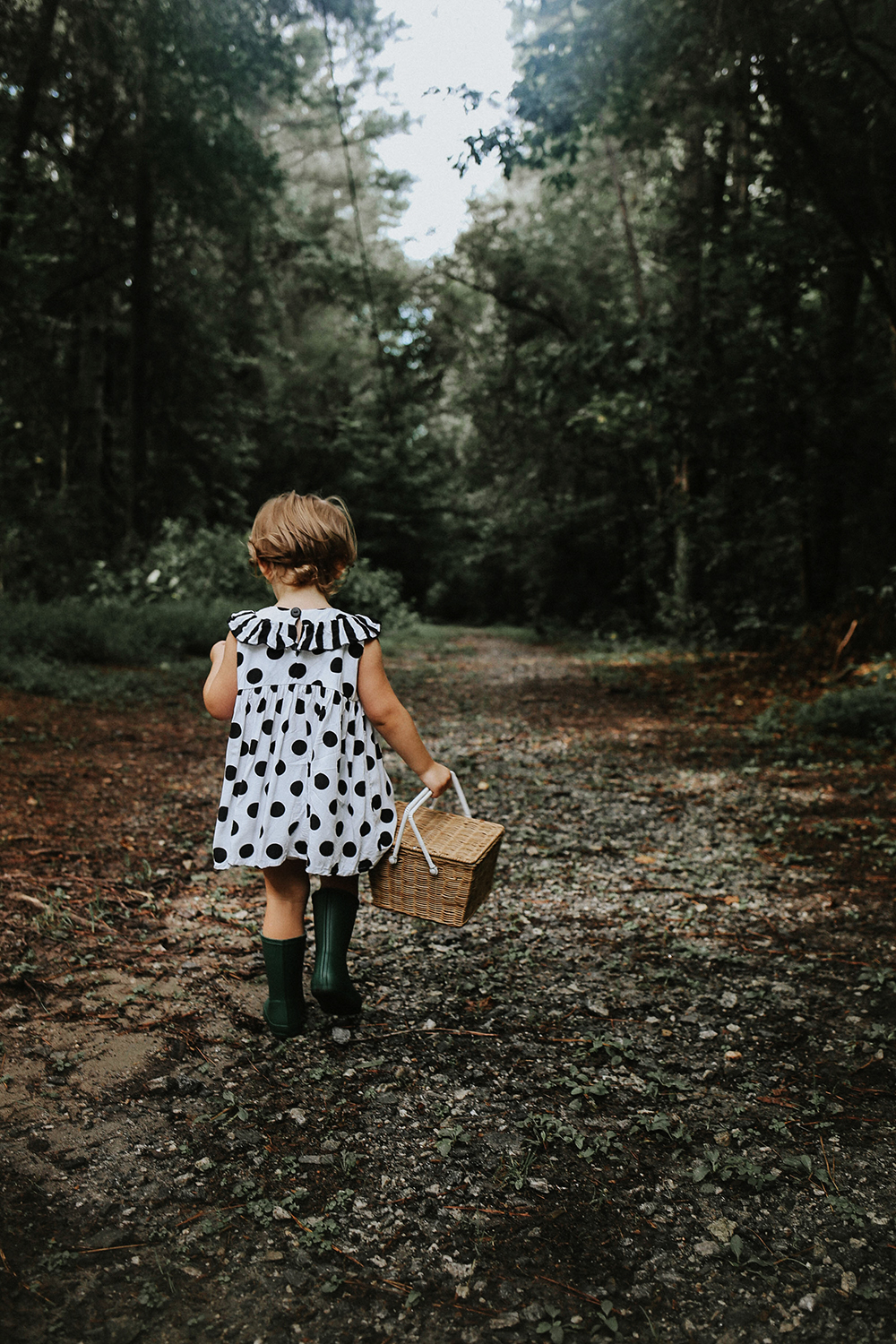 Obviously one of the best things about having a girl is all the adorable clothes that never seem to end. One of my favorite brands is Bang Bang Copenhagen, which I wrote about last month here. They just released their Fall/Winter line and it couldn't be cuter. Keeping with their signature style and adding fun pops of color, each piece is cuter than the next. This Swan Copper Dress has Evelyn's name written all over it. Everything from Bang Bang Copenhagen is something I dreamed.  My favorite online shop for the best international brands, Alex & Alexa, carries a huge assortment of BBC clothing if you want to snag some new pieces from their collection. If it's still super hot where you are and Fall/Winter isn't on your radar, then check out the sale items from Bang Bang Copenhagen's summer line.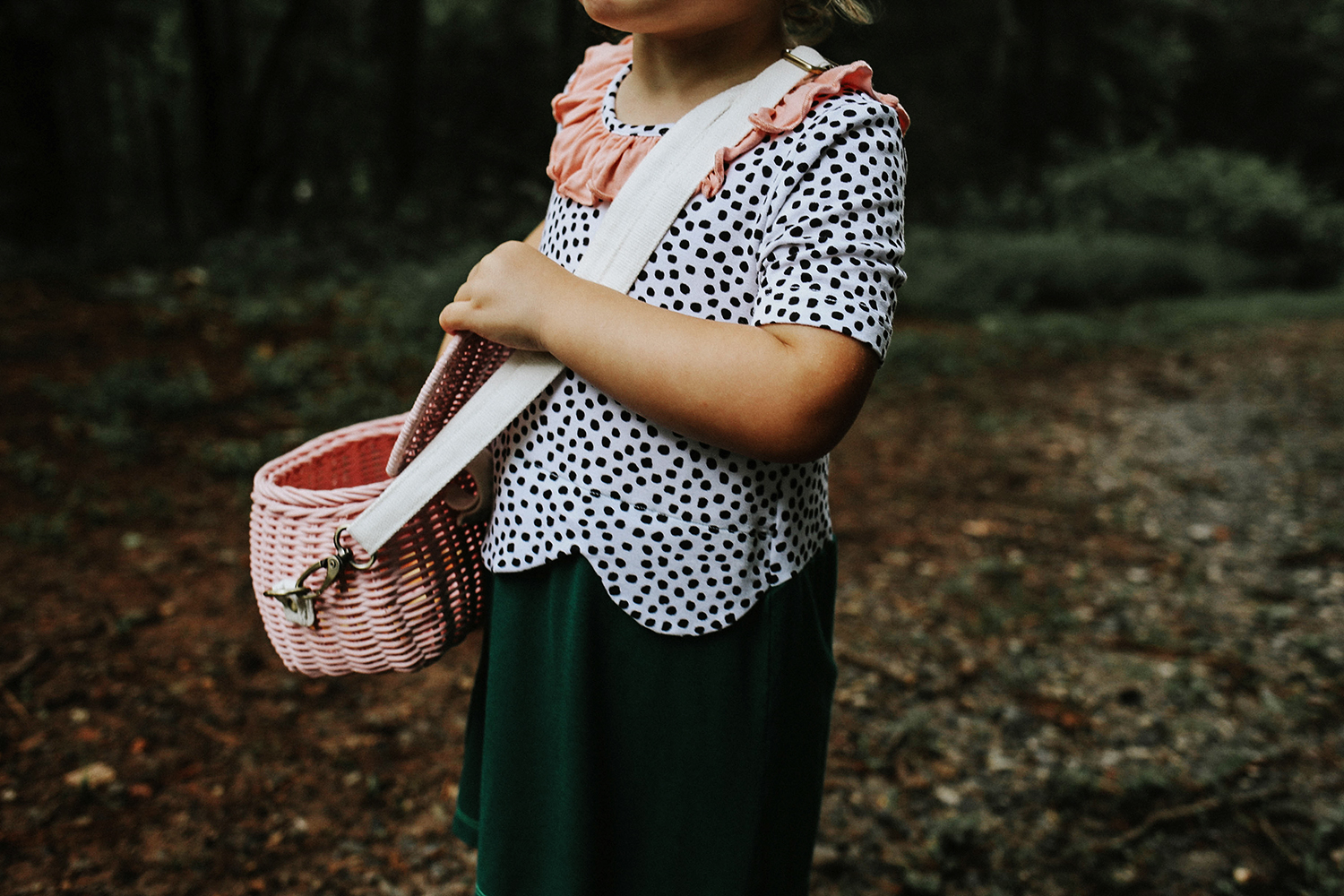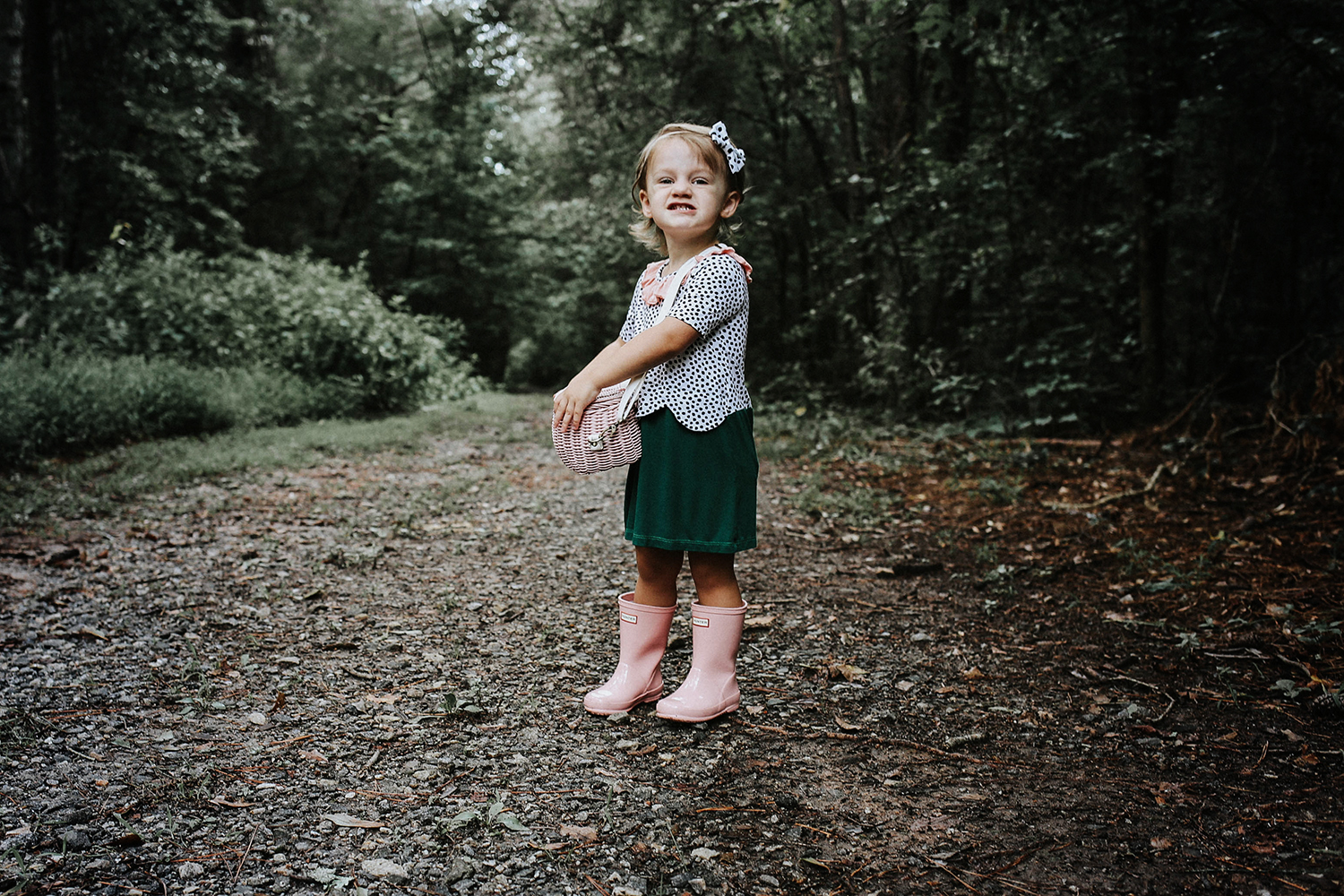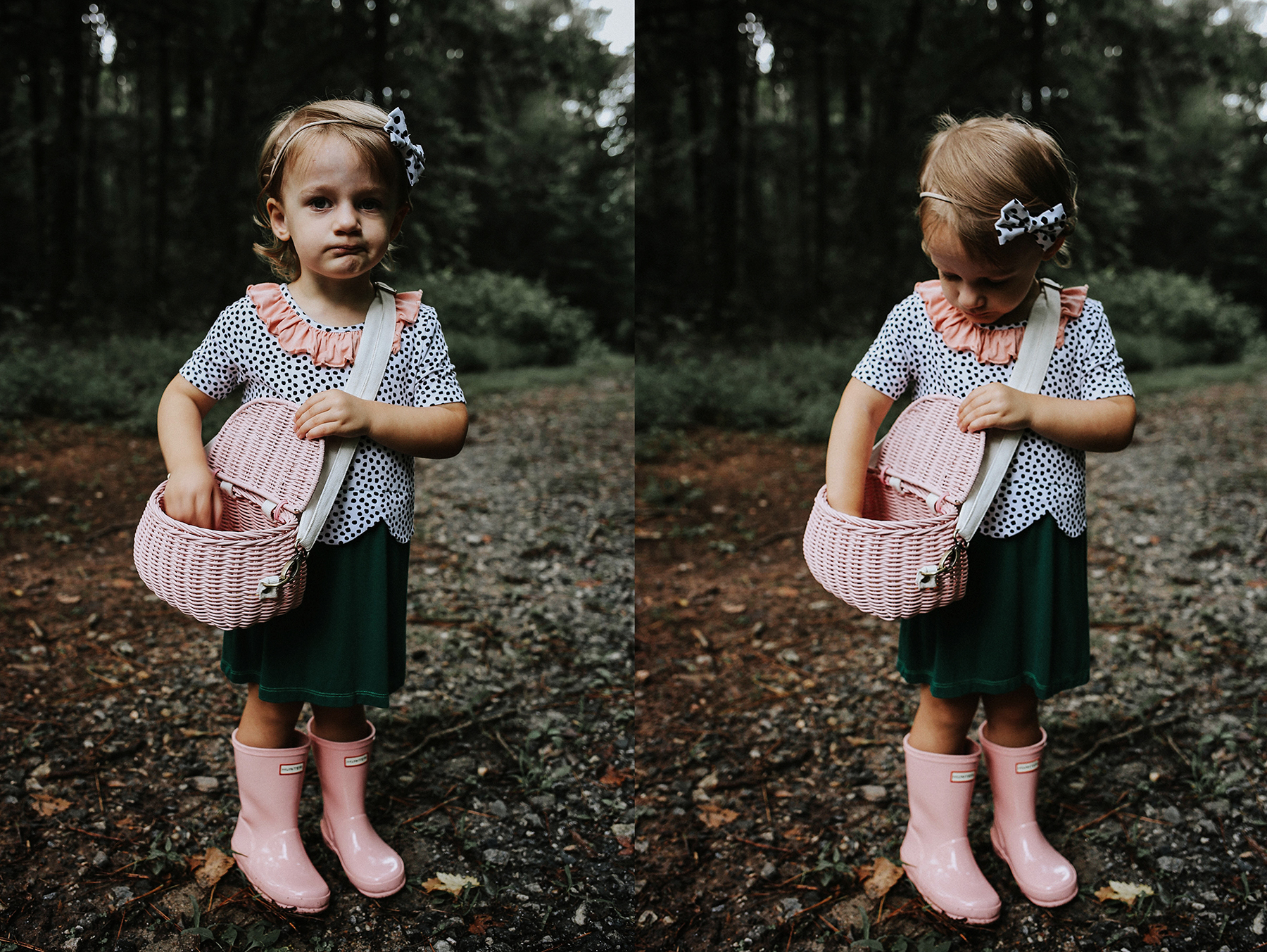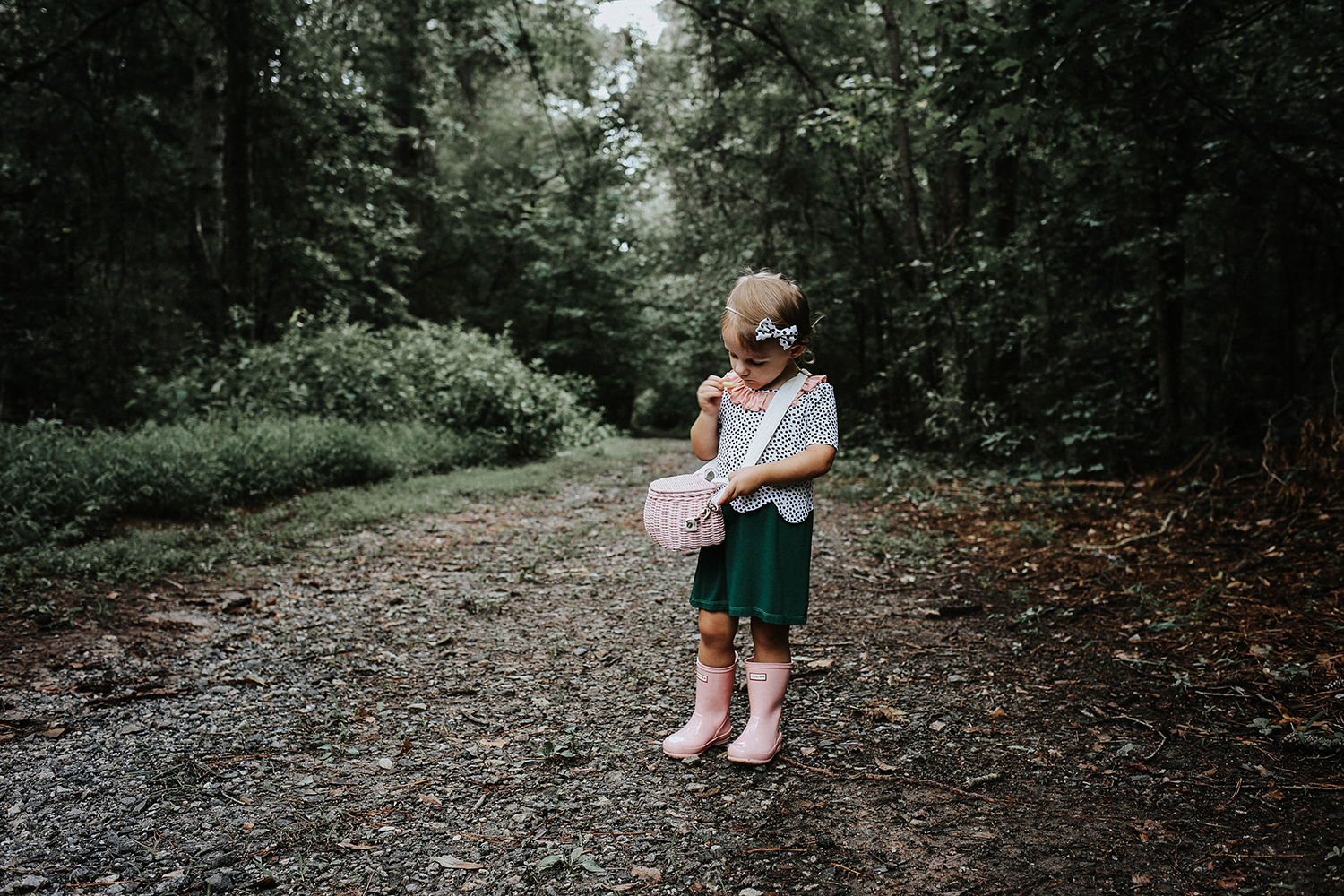 Green Hunter Boots // Pink Hunter Boots (sold out. similar pink here) // Pink Basket // Picnic Basket
What is your favorite online shop for the best girl clothes? Let me know in the comments!
SaveSaveSaveSave