Nothing makes me happier than a sea of red and pink. It's an instant serotonin boost. Maybe that's why I love Valentine's Day so much. Every year I get some girlfriends together for a Valentine's Brunch and each year seems to be better than the last. Creating a fun tablescape and backdrop is always the most time consuming but I love a good challenge. I'm pretty happy with how this one turned out! I incorporated my donut tower and love the height it added. What do you think?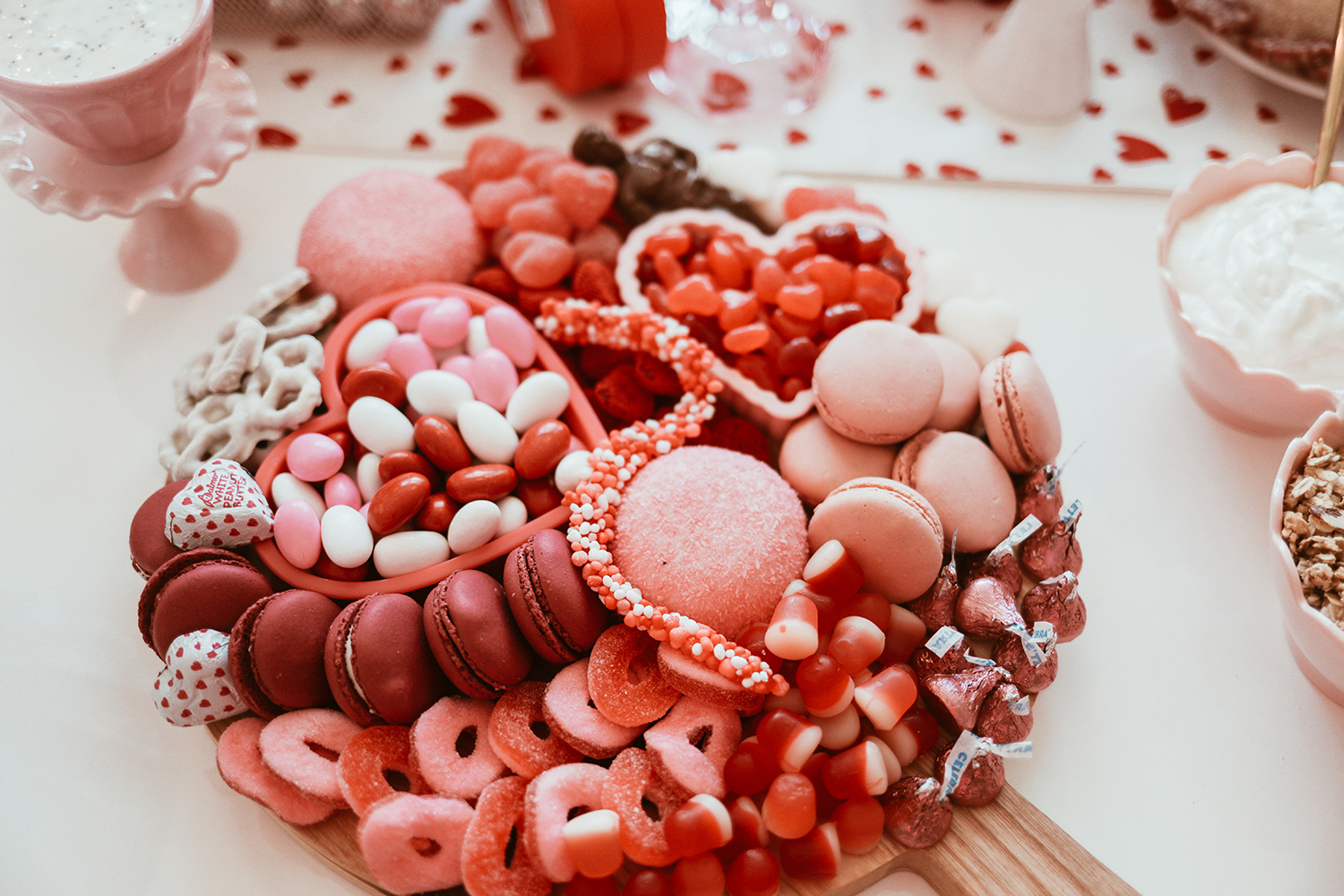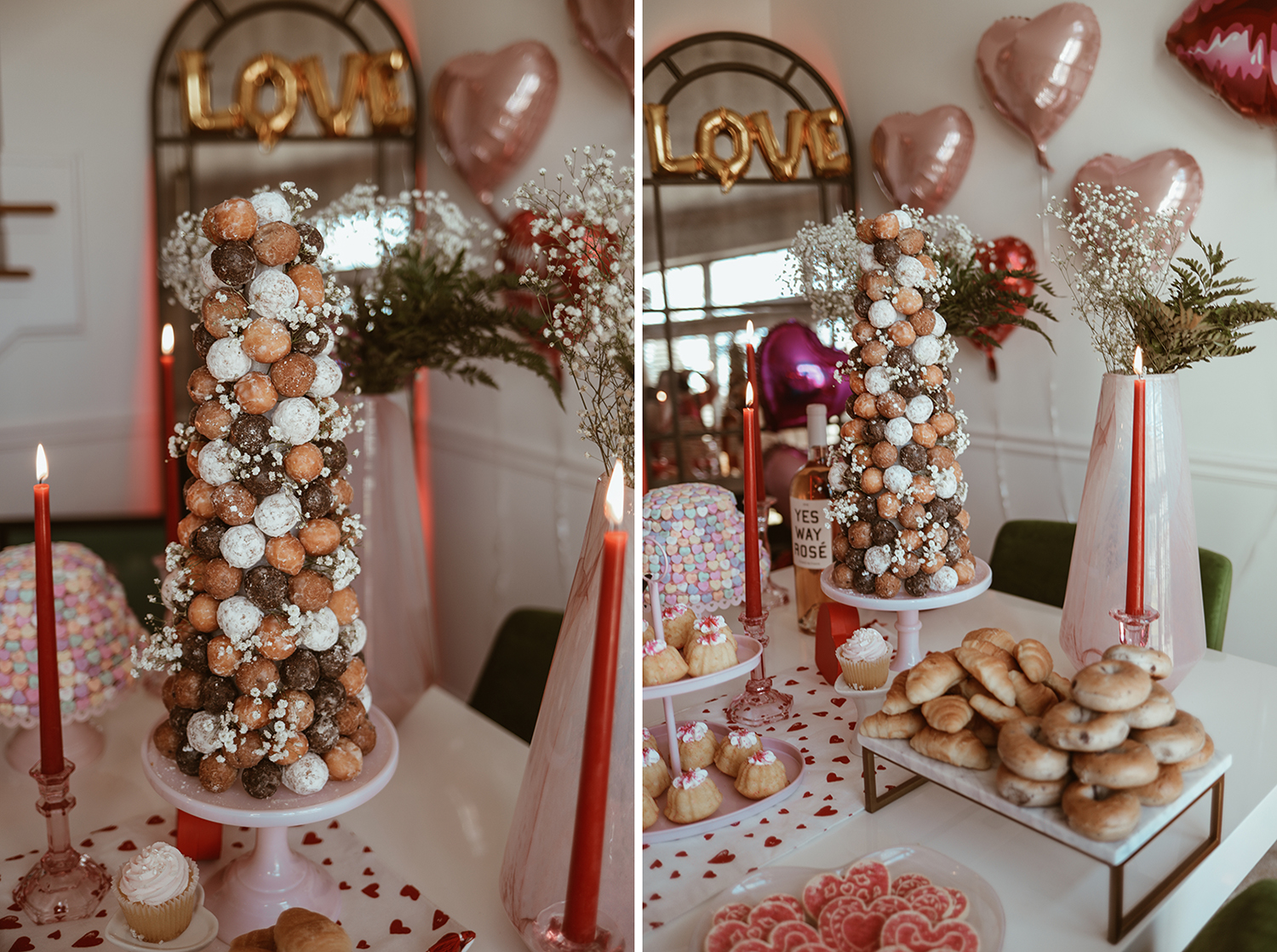 I had the hardest time sticking those balloons to the wall. I used double sided tape because I didn't want to ruin the paint but it was not easy! I love the mix of babies breath too. The pop of green and white really paired well with all the pink and red!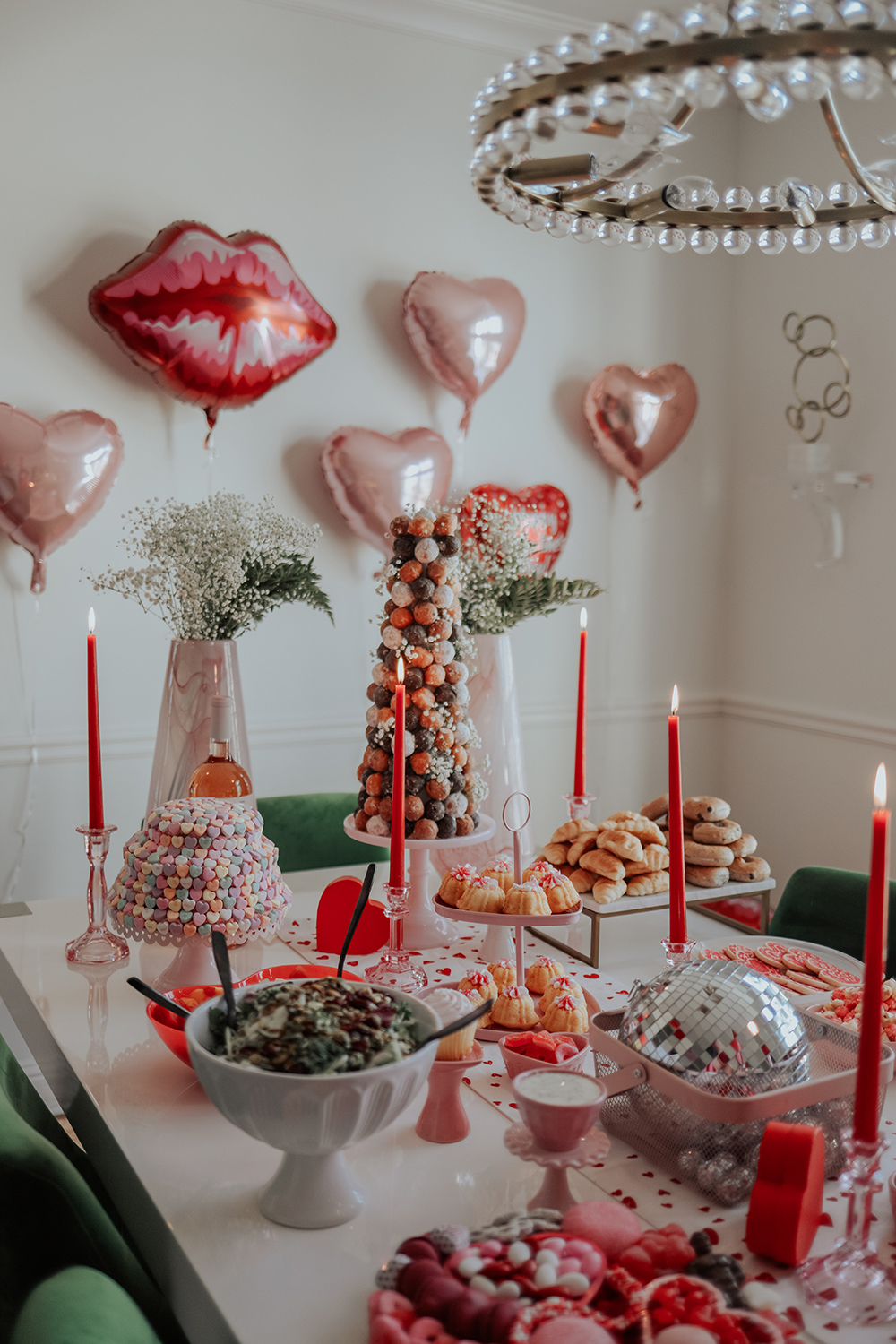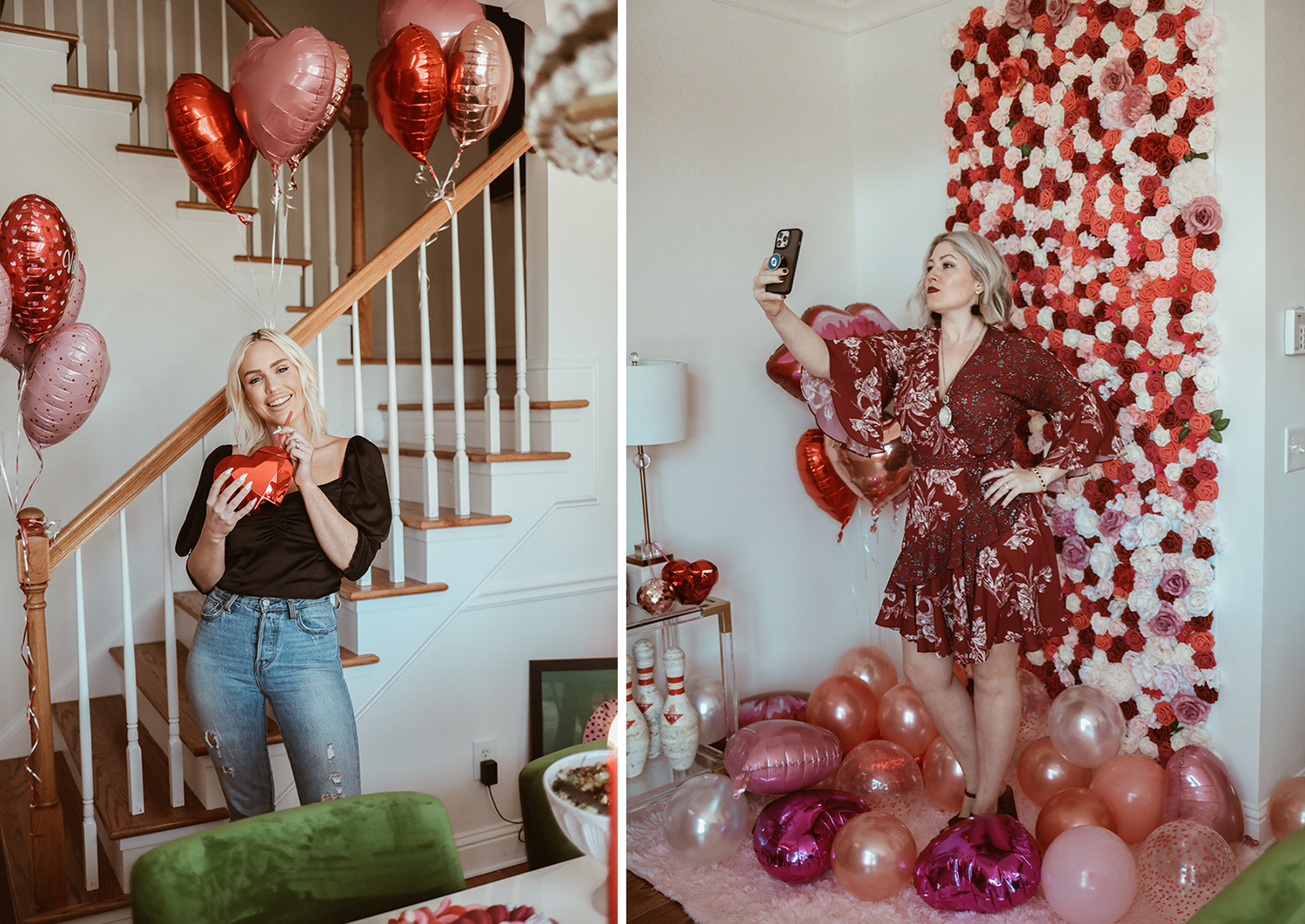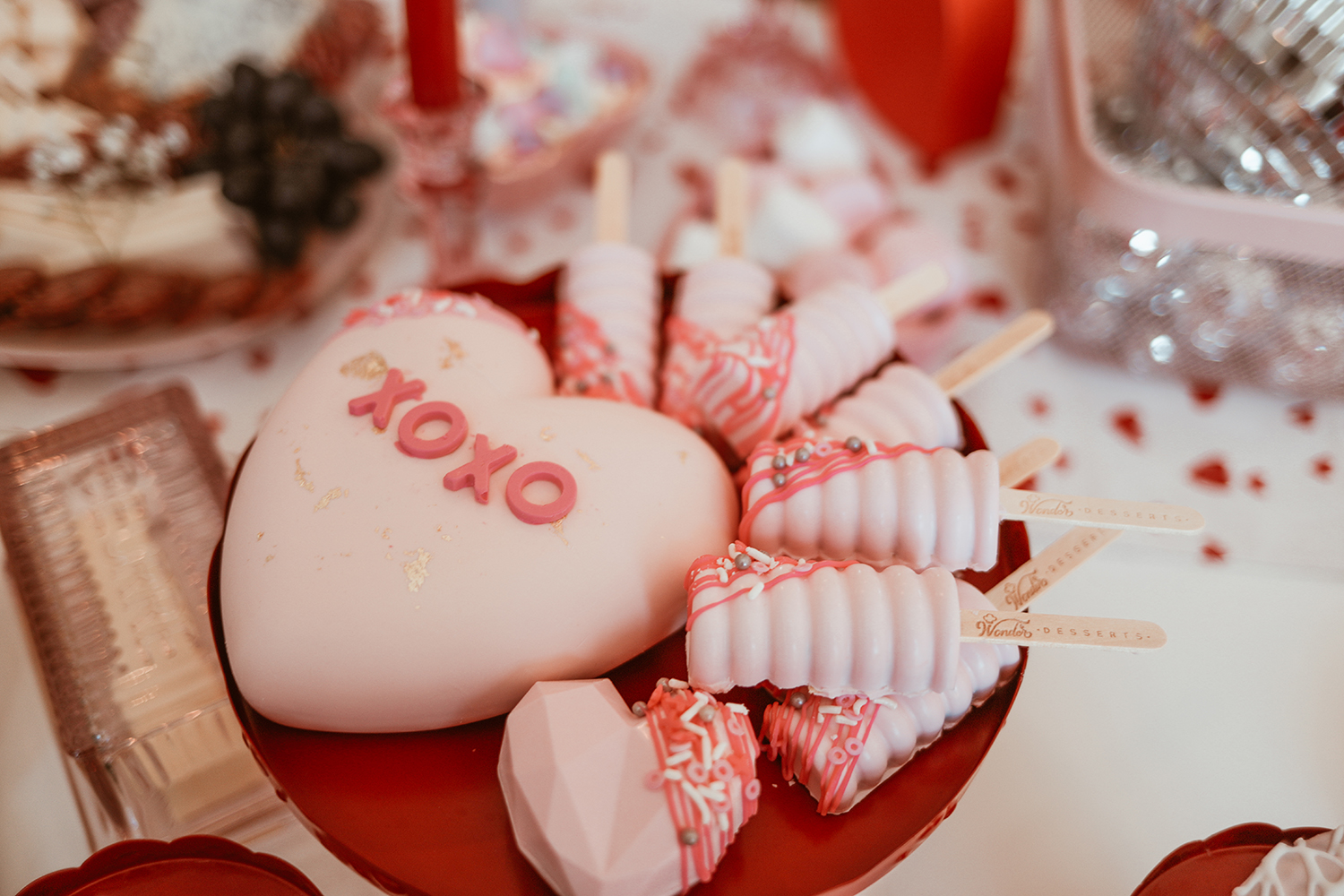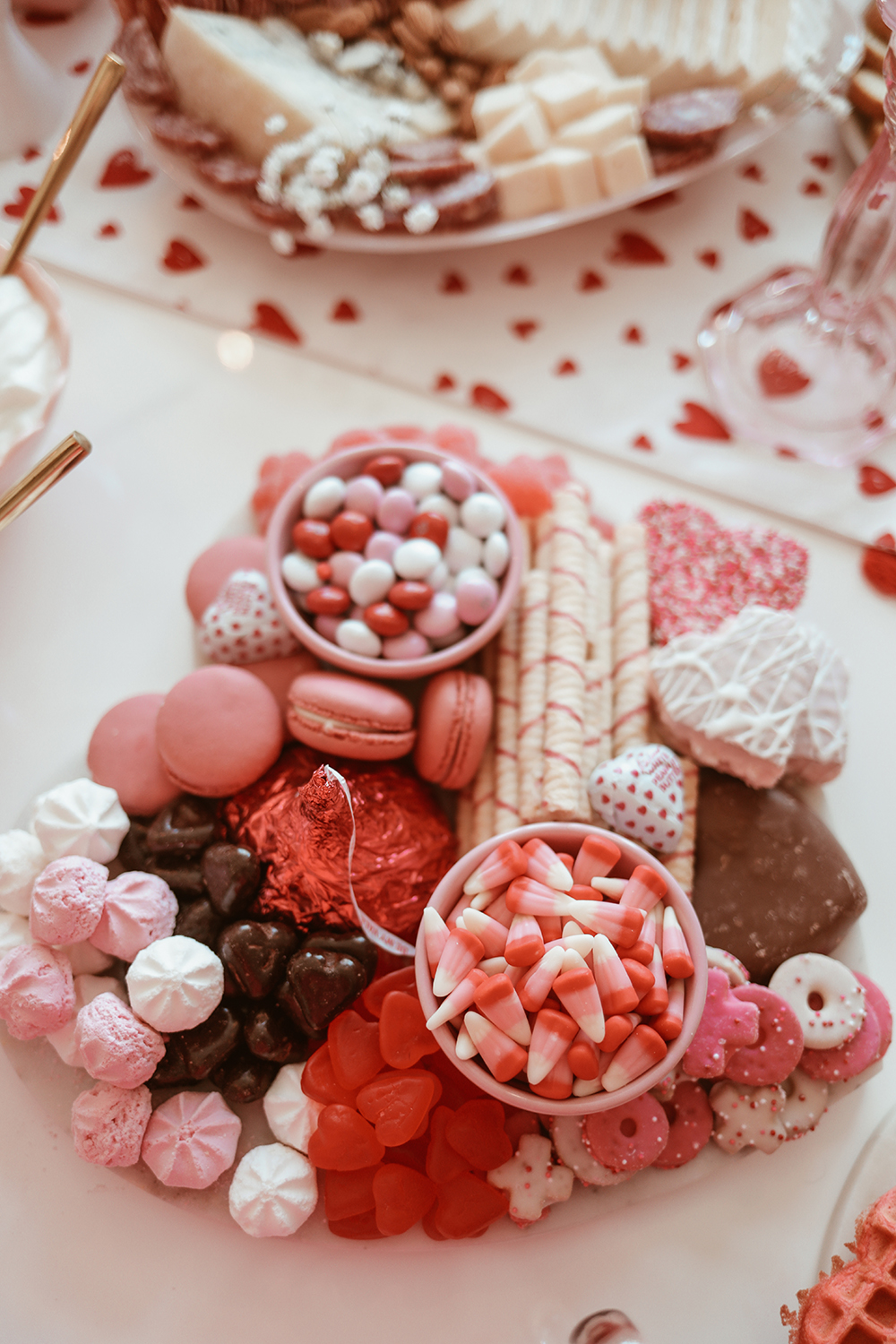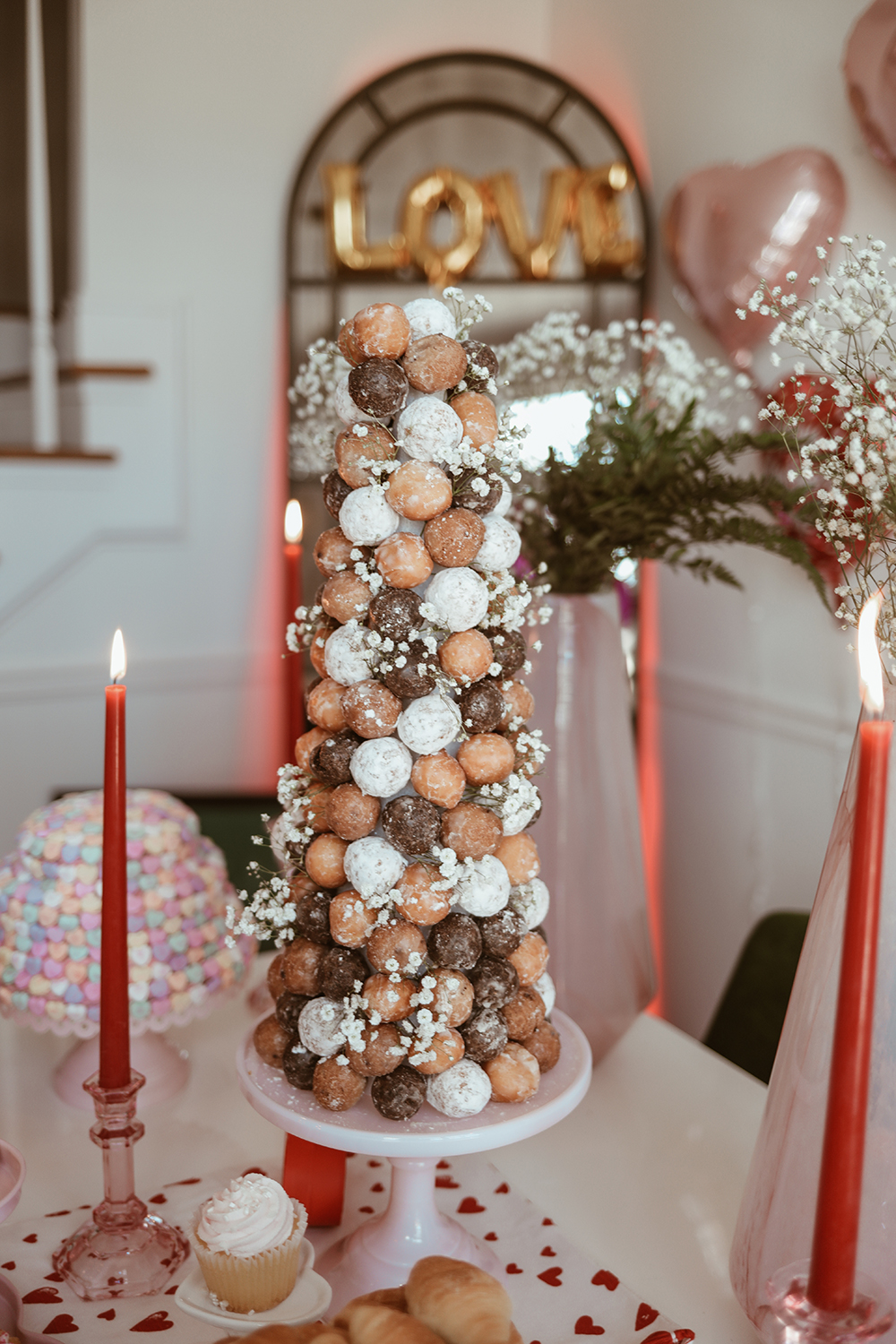 You can never have too many sweets at a party, regardless if it's a brunch or not!