This post is sponsored by Tuesday Morning. All thoughts & opinions are my own. 
Our outdoor patio space has been in need of  love for a long, long time. Since we've had so much rain over the past several months (and frankly several years) it has gotten neglected big time. Living in Atlanta there are only a few months out of there year where it's actually enjoyable to be outside (because sweltering heat & humidity, mosquitos and pollen. Ew.) The rain appears to have finally stopped for a while and with Spring in full bloom, it is the perfect time to update our patio!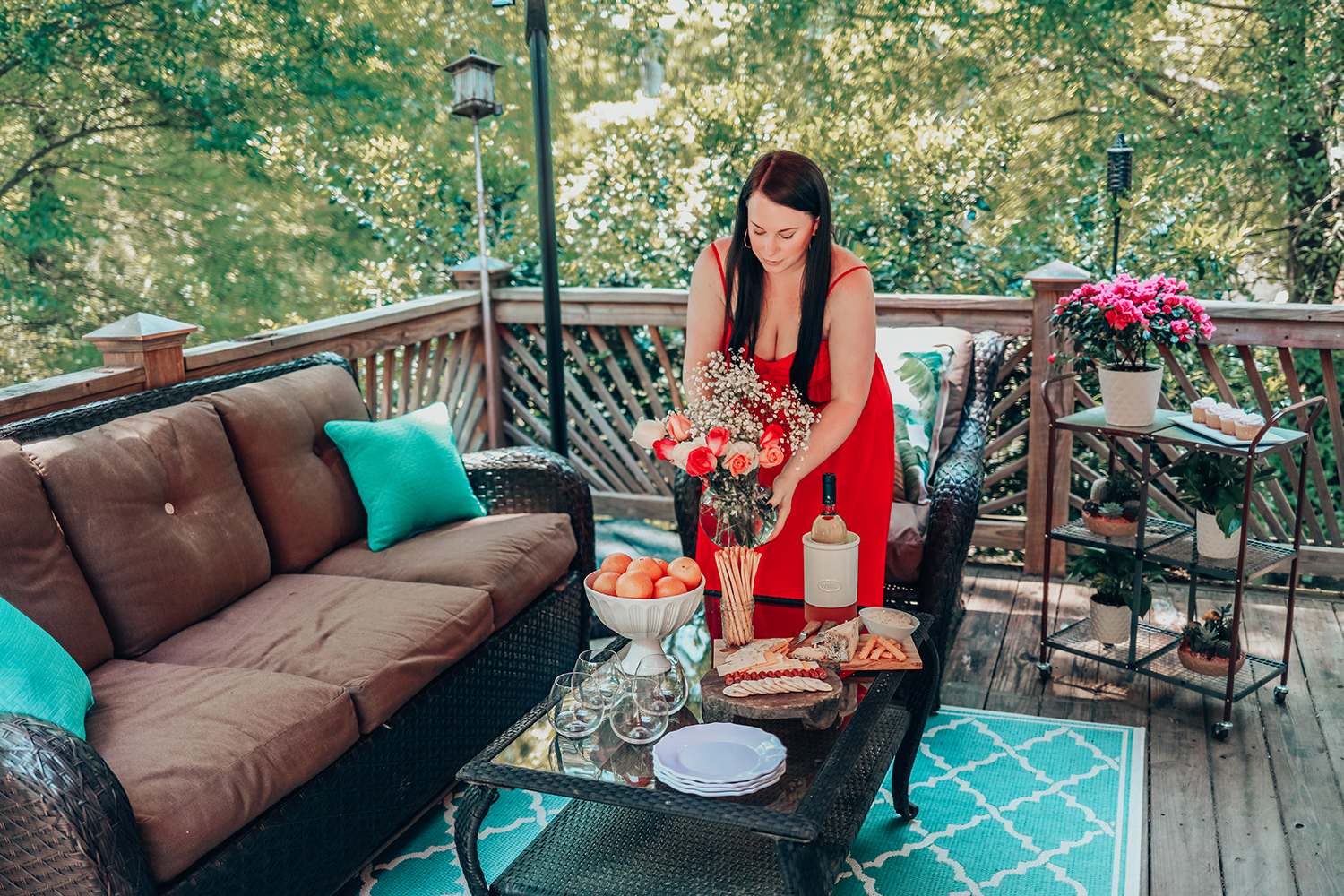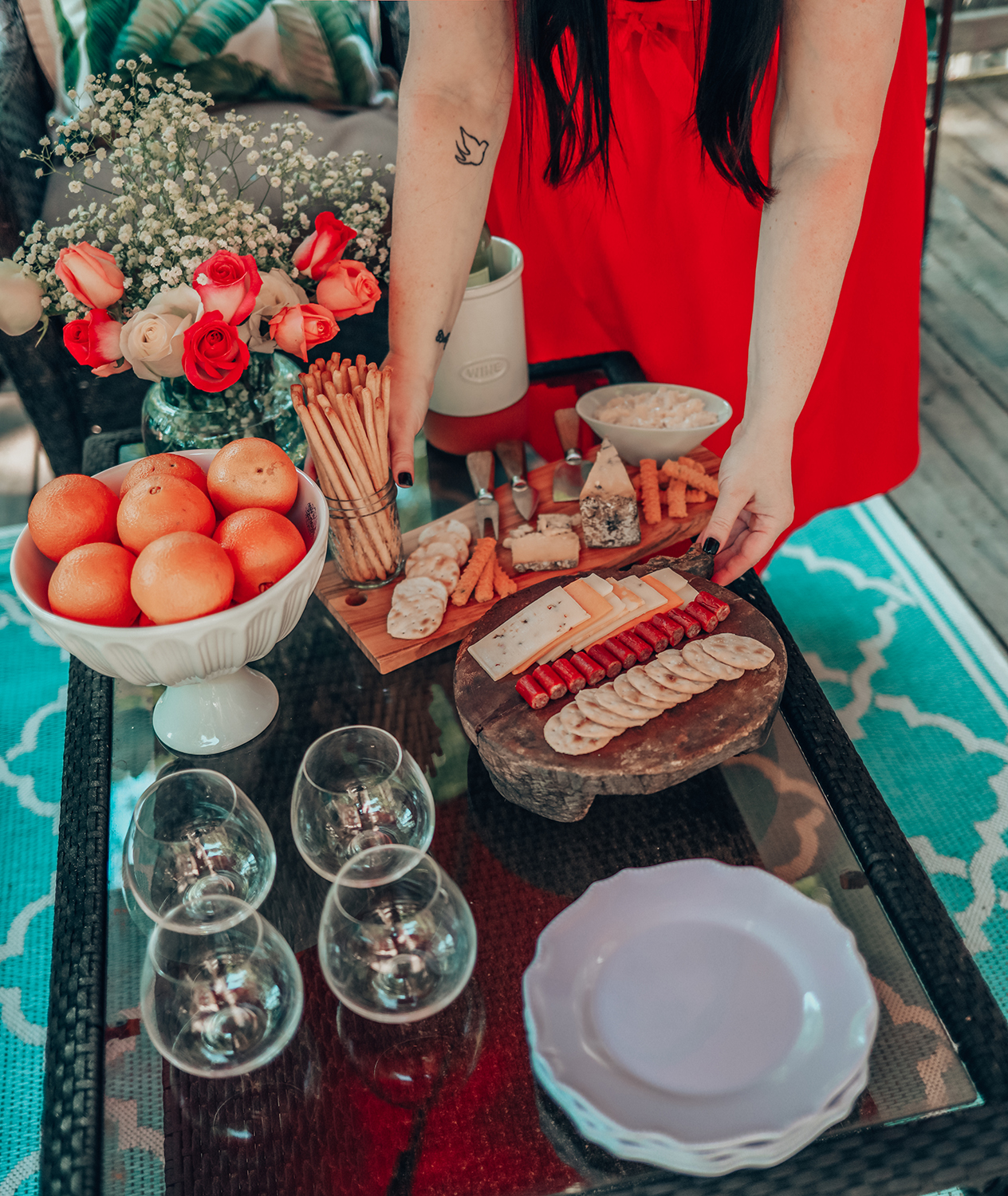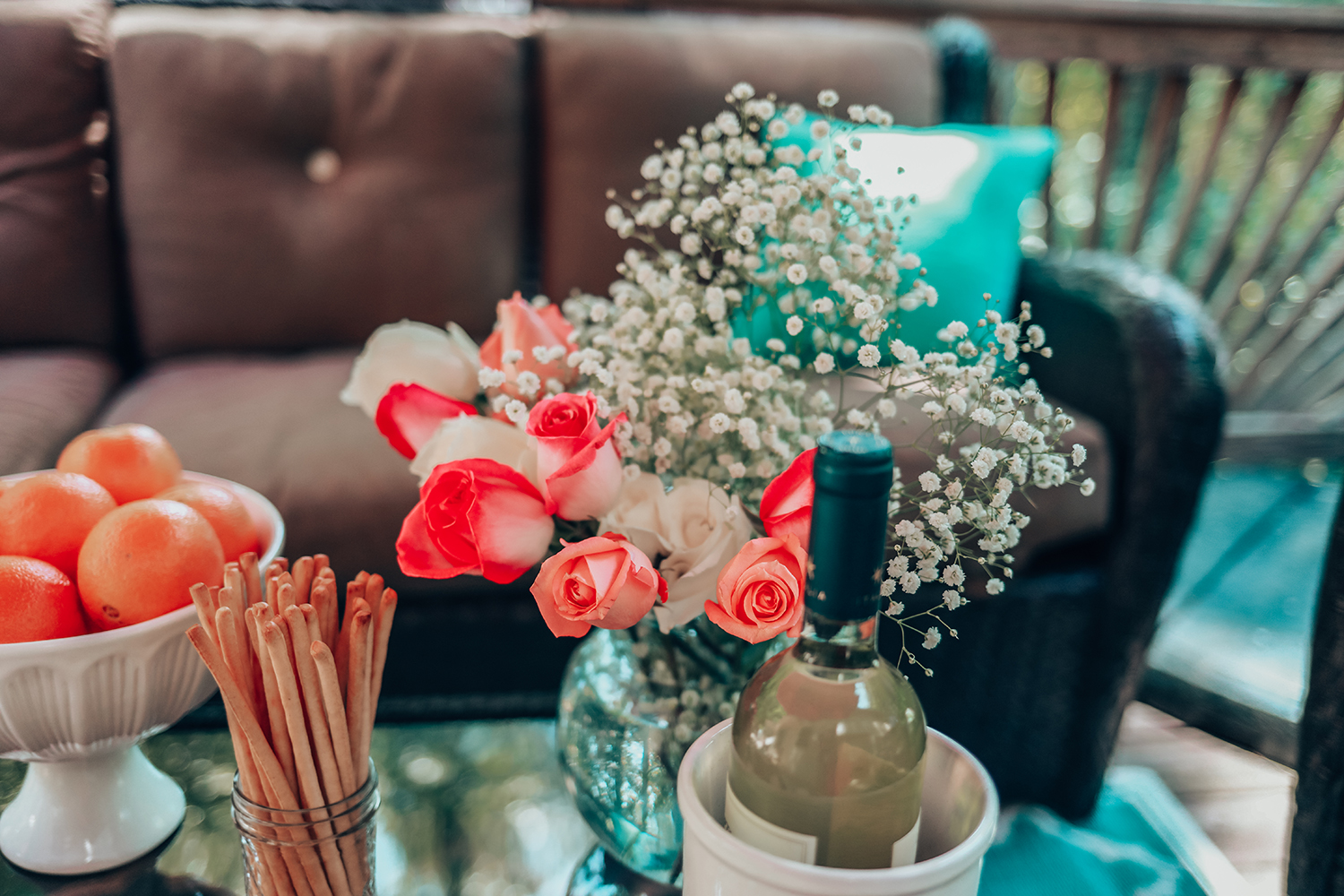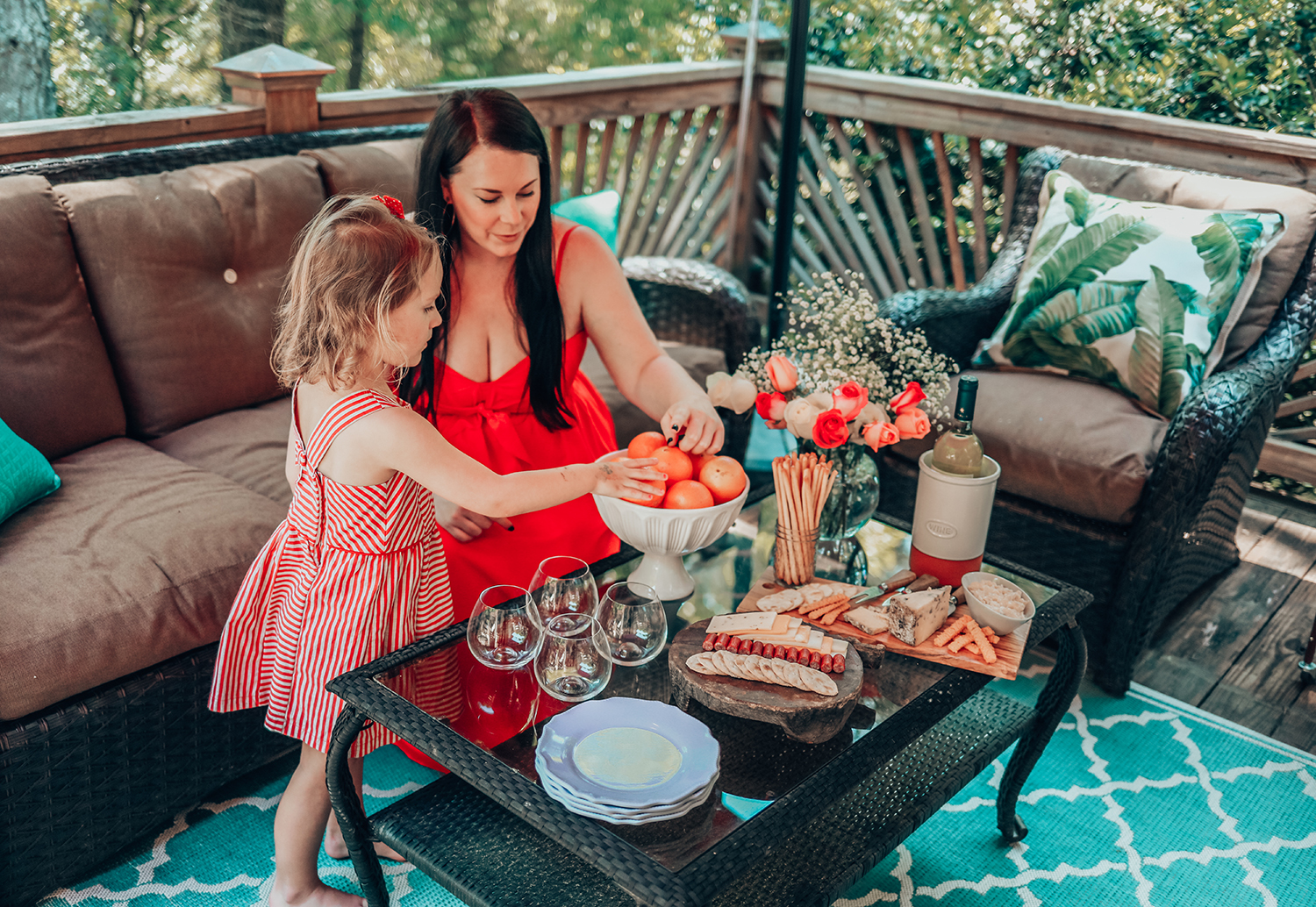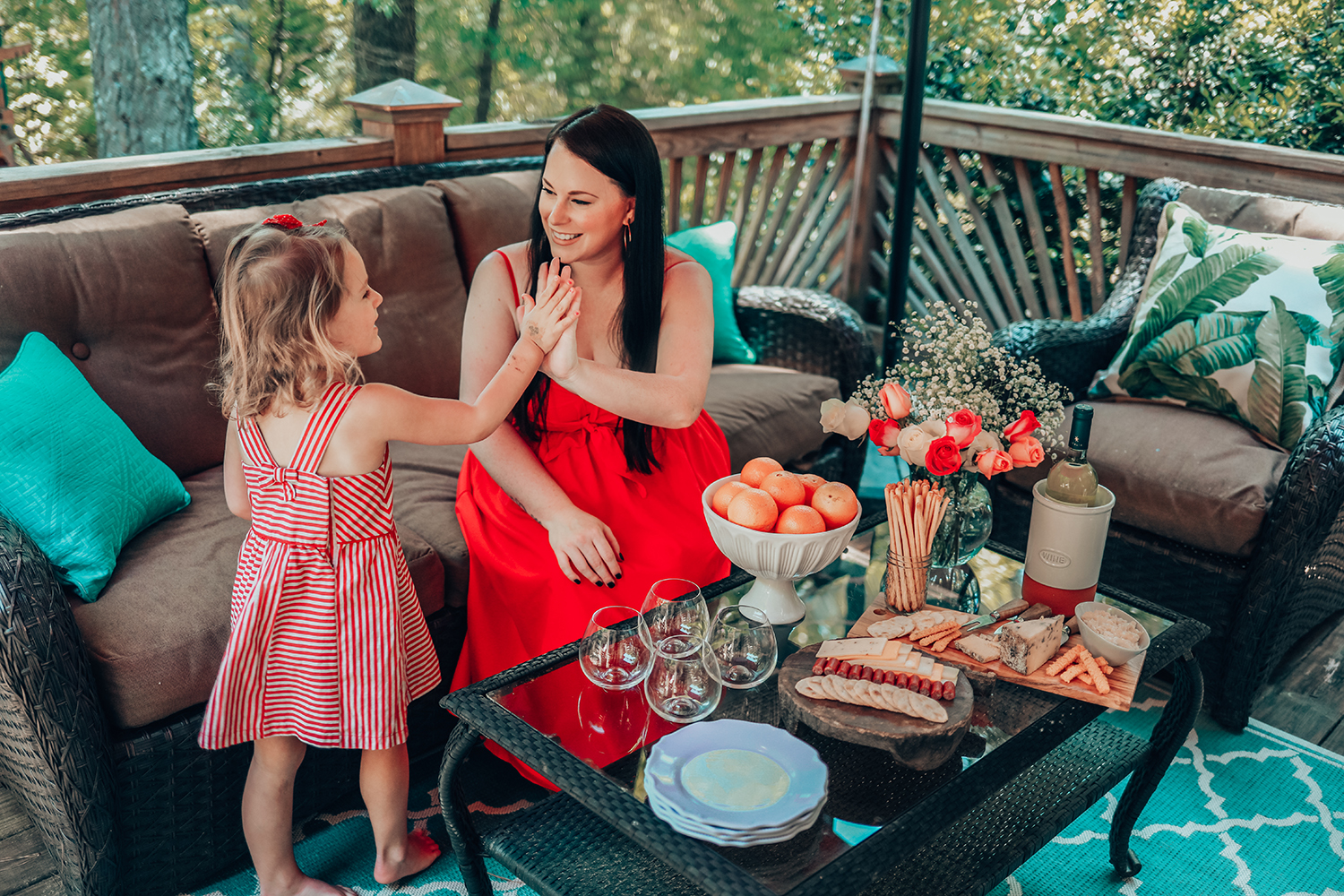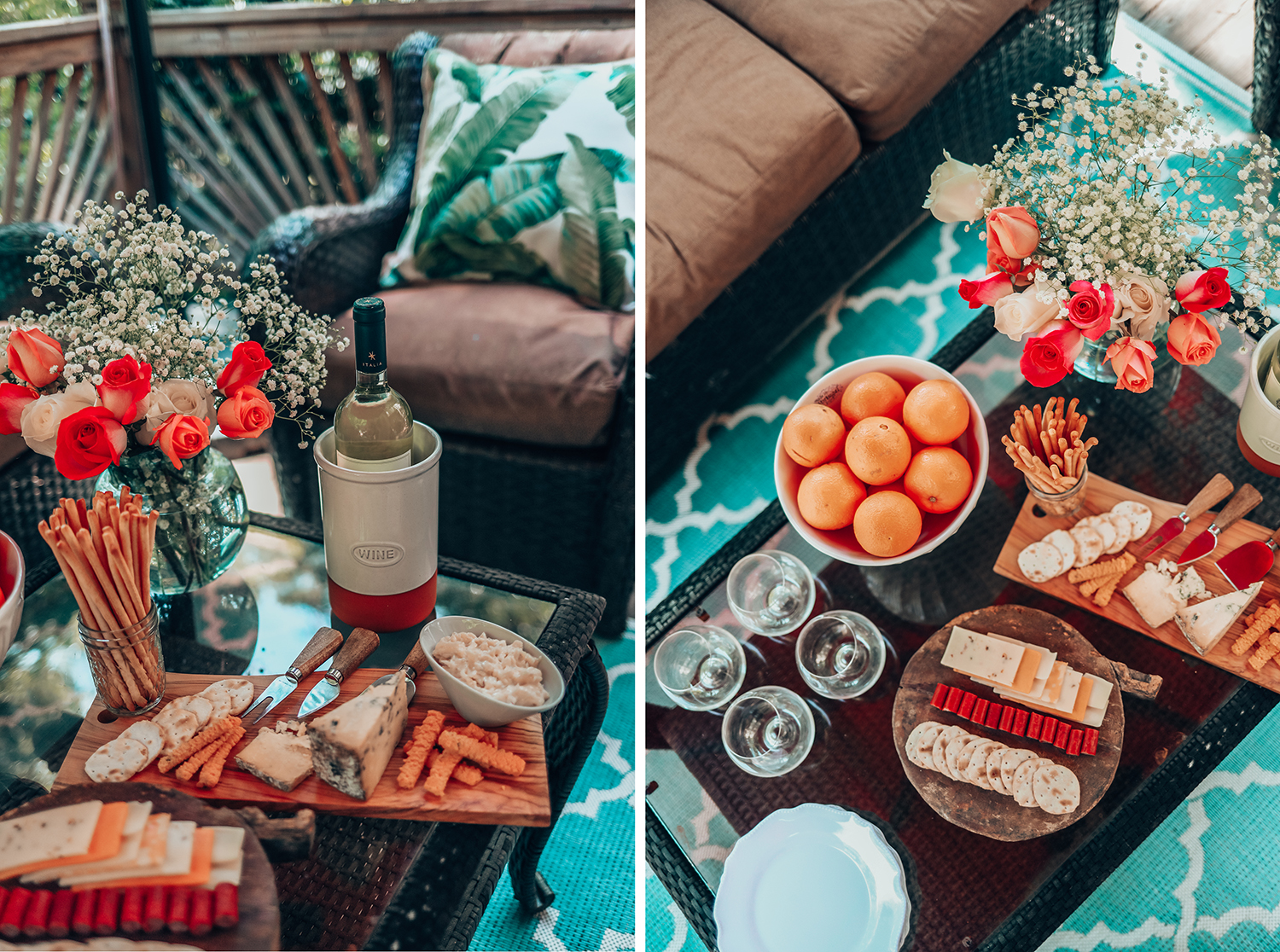 I love shopping at places like Tuesday Morning because they offer affordable, unique items that help express my personal style. I can always count on them to have a wide variety of items I need so I'm not running all over town. It was so easy to transform our backyard patio without breaking the bank. The weather this past weekend could not have been better and it was the perfect time to host a girls night. I made sure to enlist the help of my trusty sidekick who is now a pro at arranging (and eating) oranges. When choosing serving ware, I always lean towards more neutral colors that can be used for holidays, parties, and everyday use.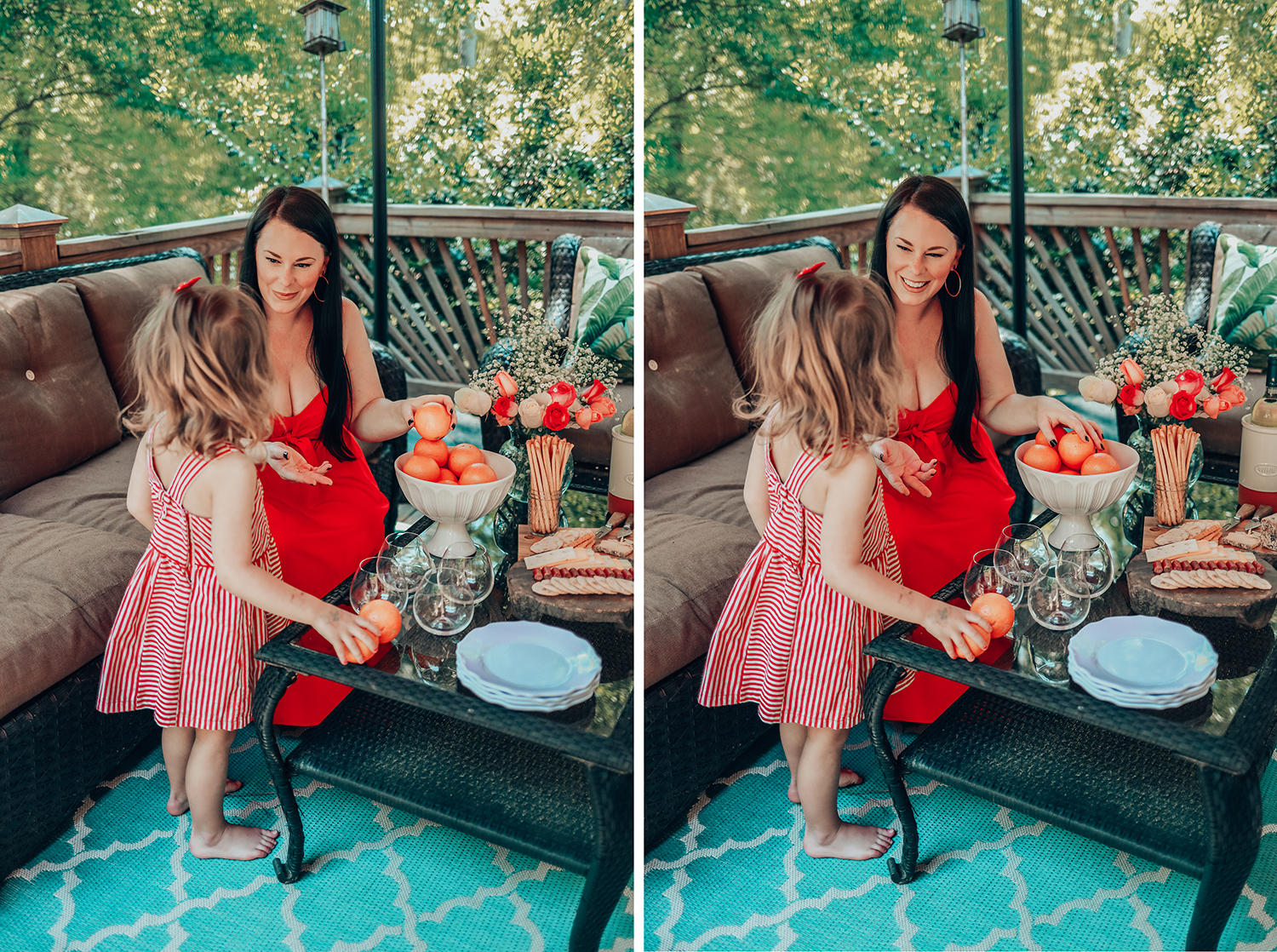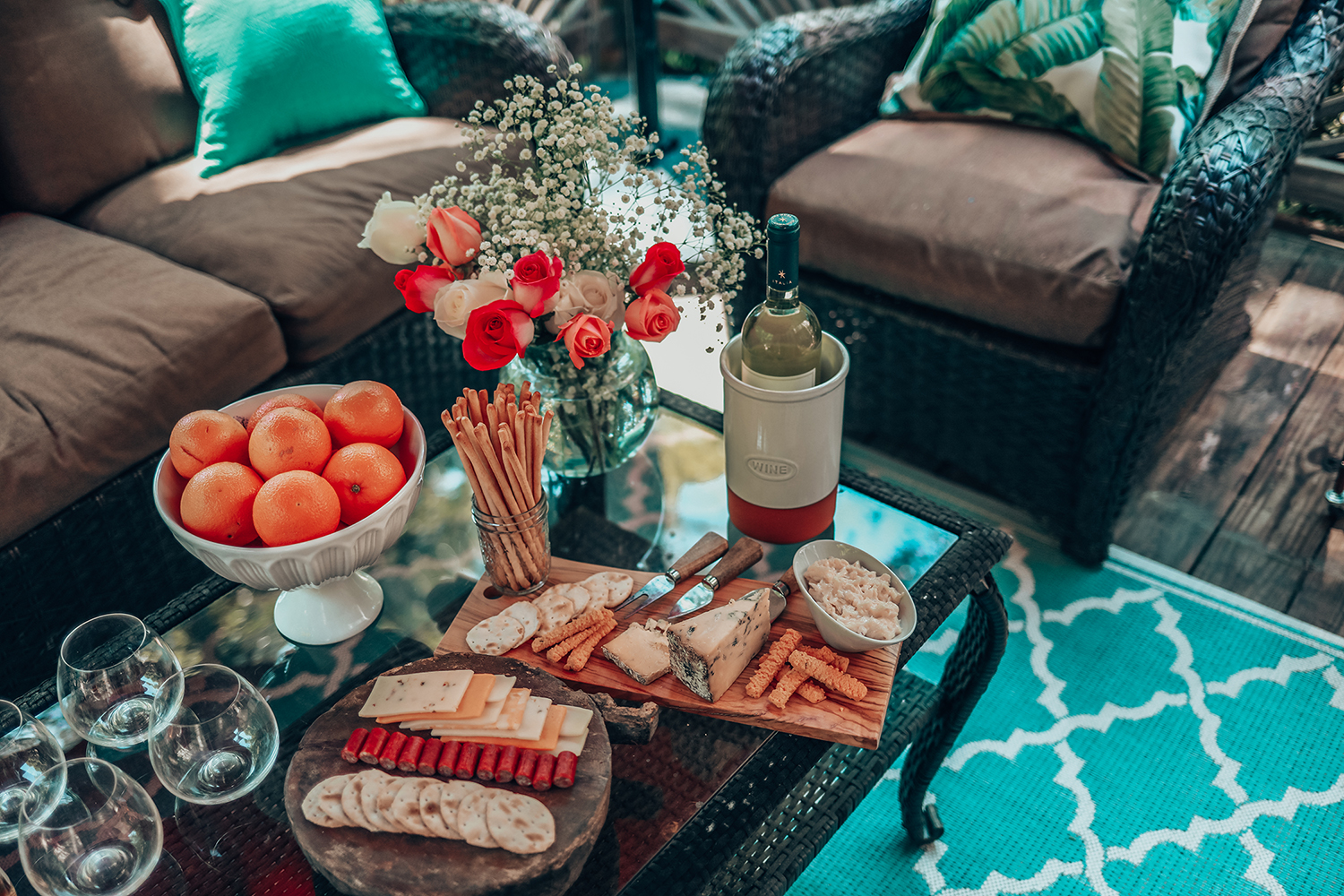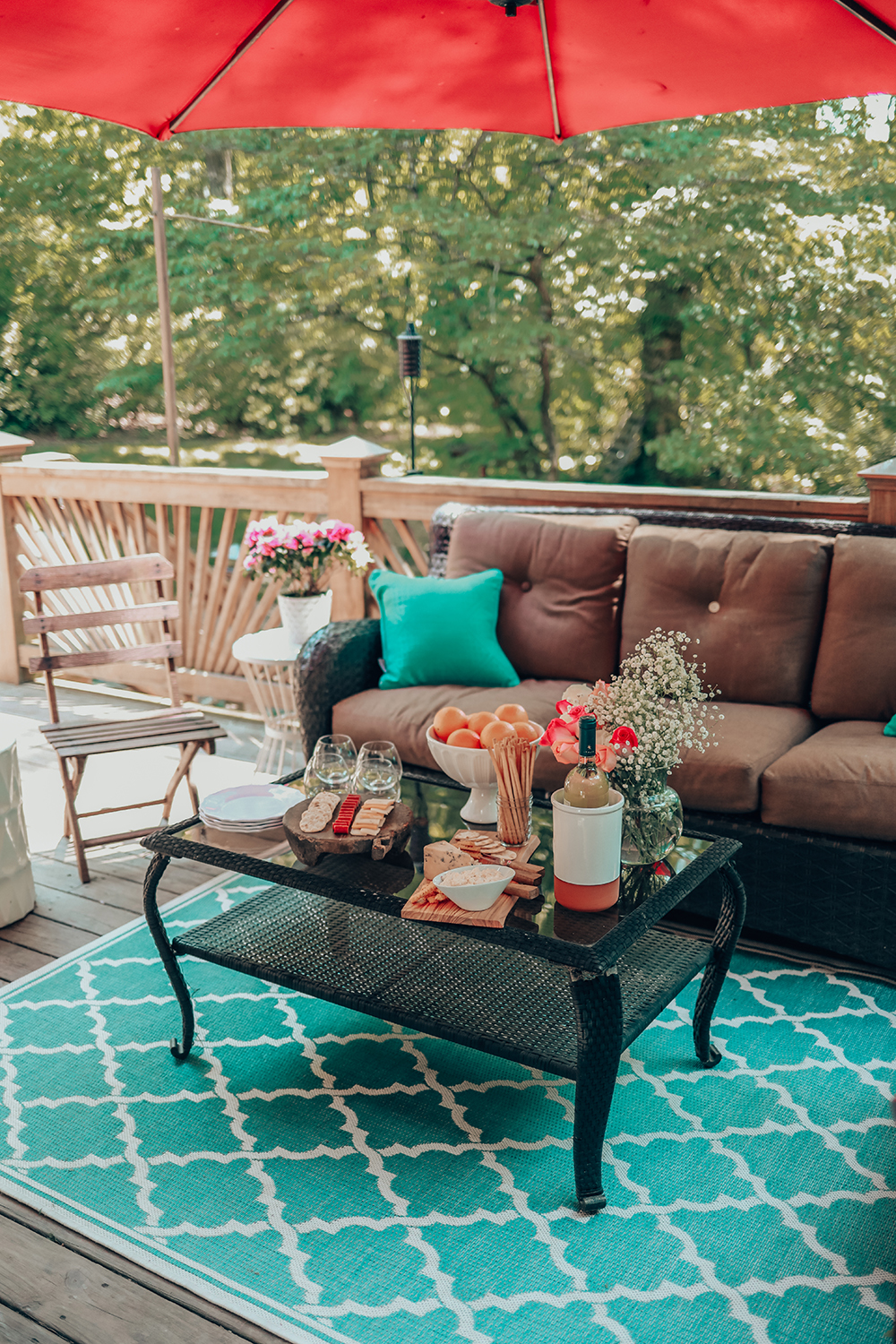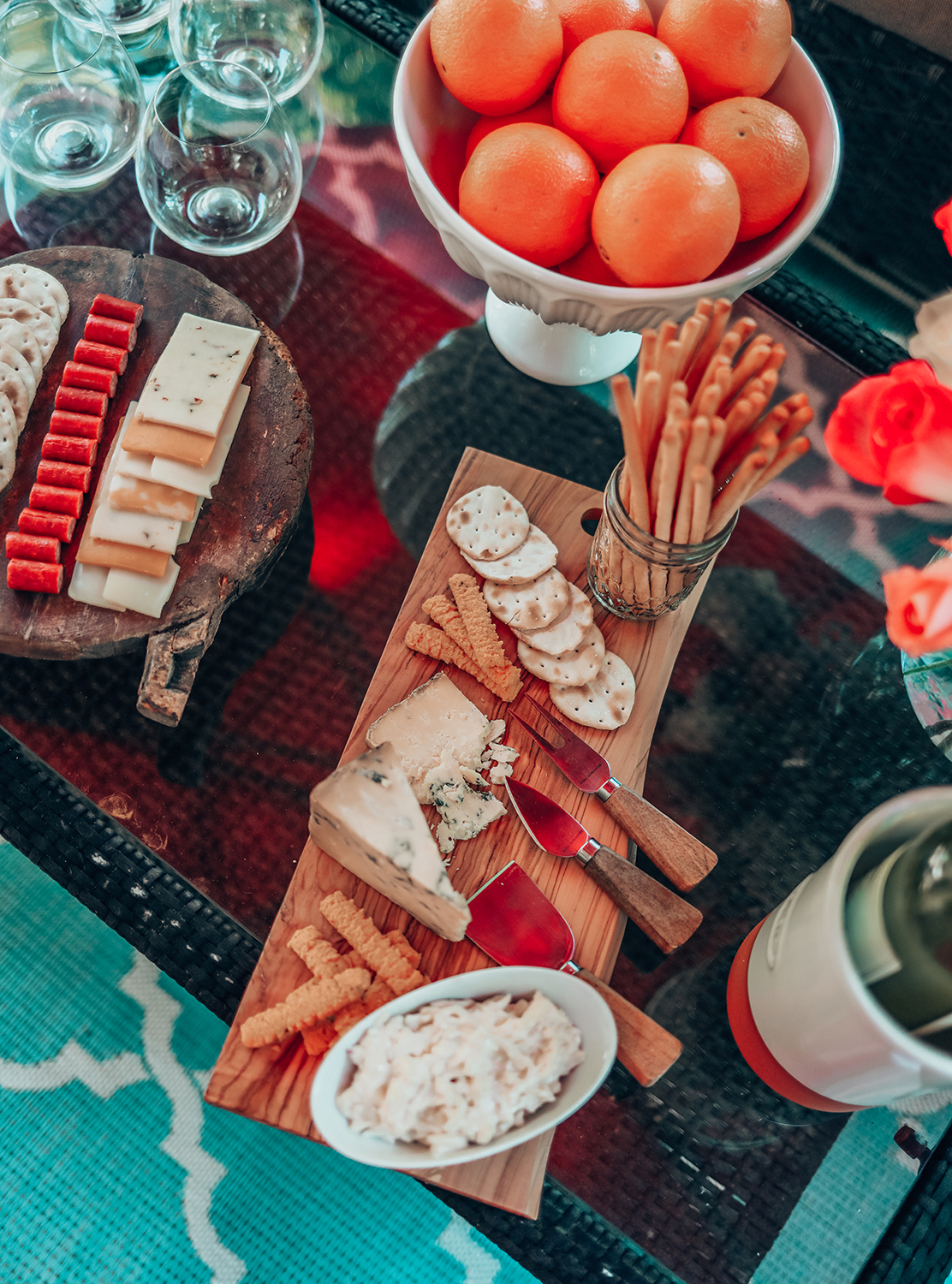 In addition to the serving ware, Tuesday Morning has a ton of cost-effective outdoor items like rugs, pillows and cushions, umbrellas and patio furniture. Our patio set was relatively new but as you'll see from the "before" pictures below, it was looking very run down. I wanted to add some pops of color and white textiles to brighten the space and make it feel inviting. With adding white flower pots, a beautiful white ceramic table, colorful pillows and a rug, I was able to create an outdoor living space that was warm and welcoming. My favorite find however was this adorable outdoor bar cart which I filled with greenery and flowers. The possibilities for this little cart are endless (dessert bar anyone??) and I cannot wait to use it in down the line. At only $79, it was steal for sure!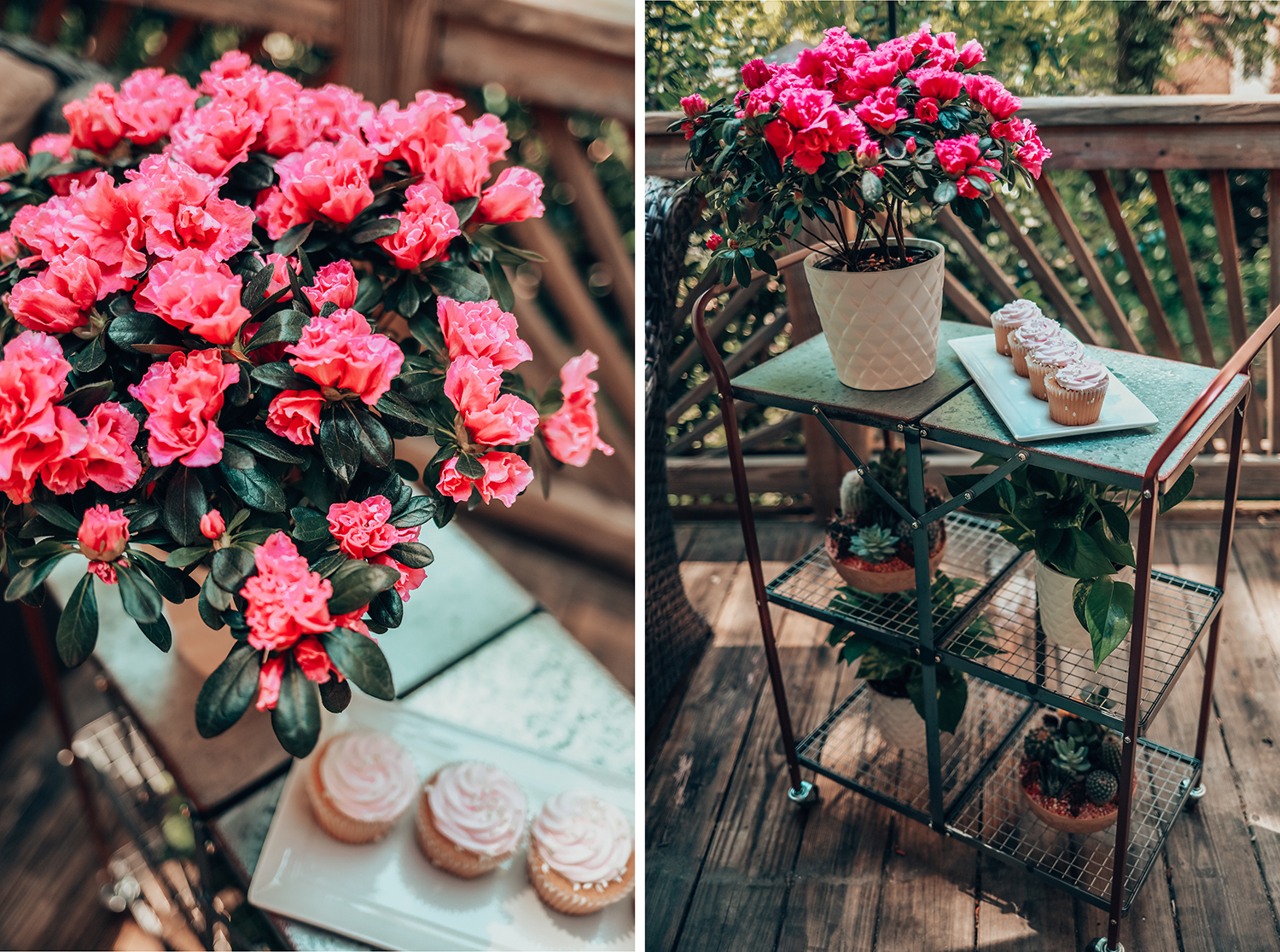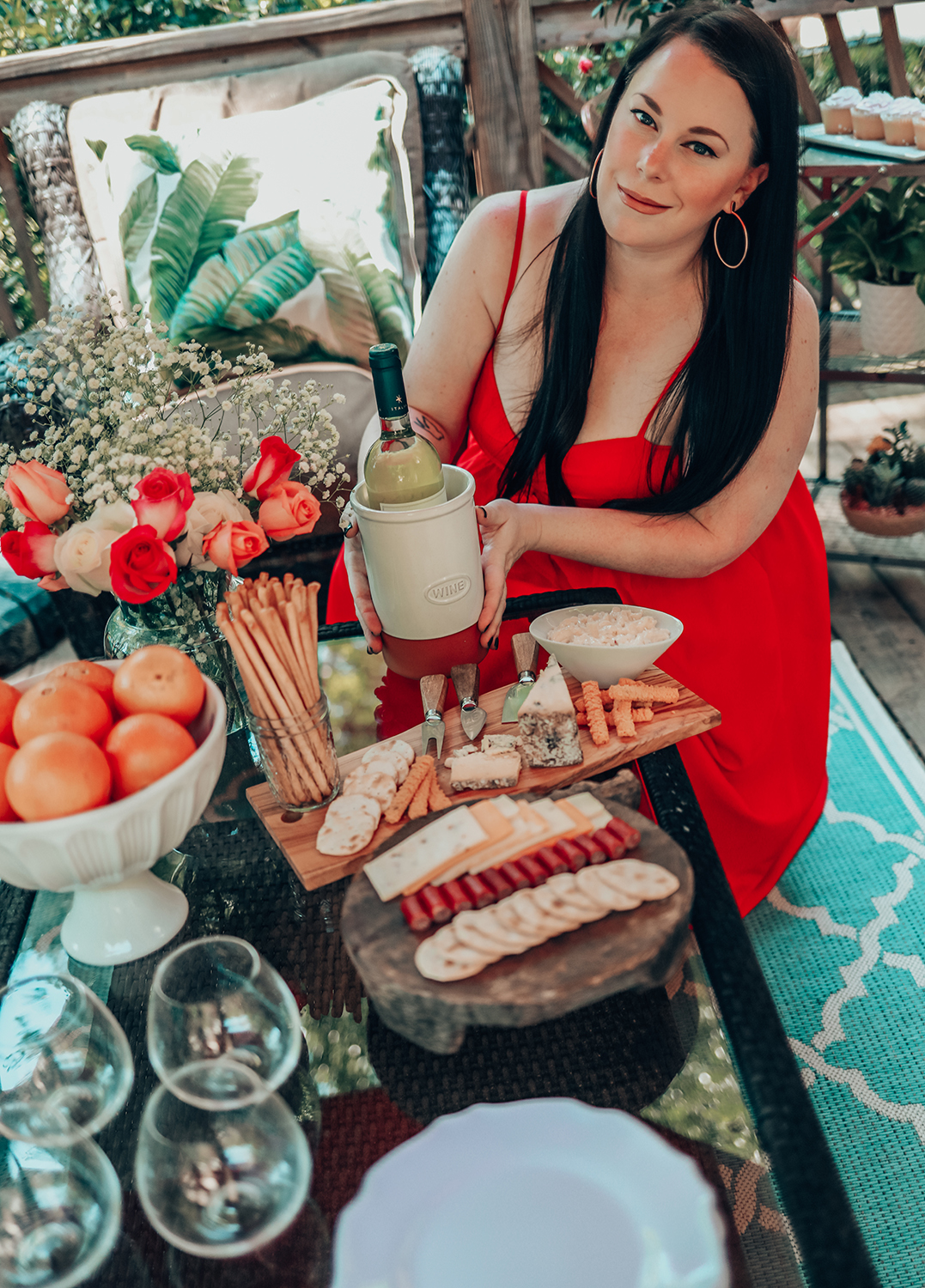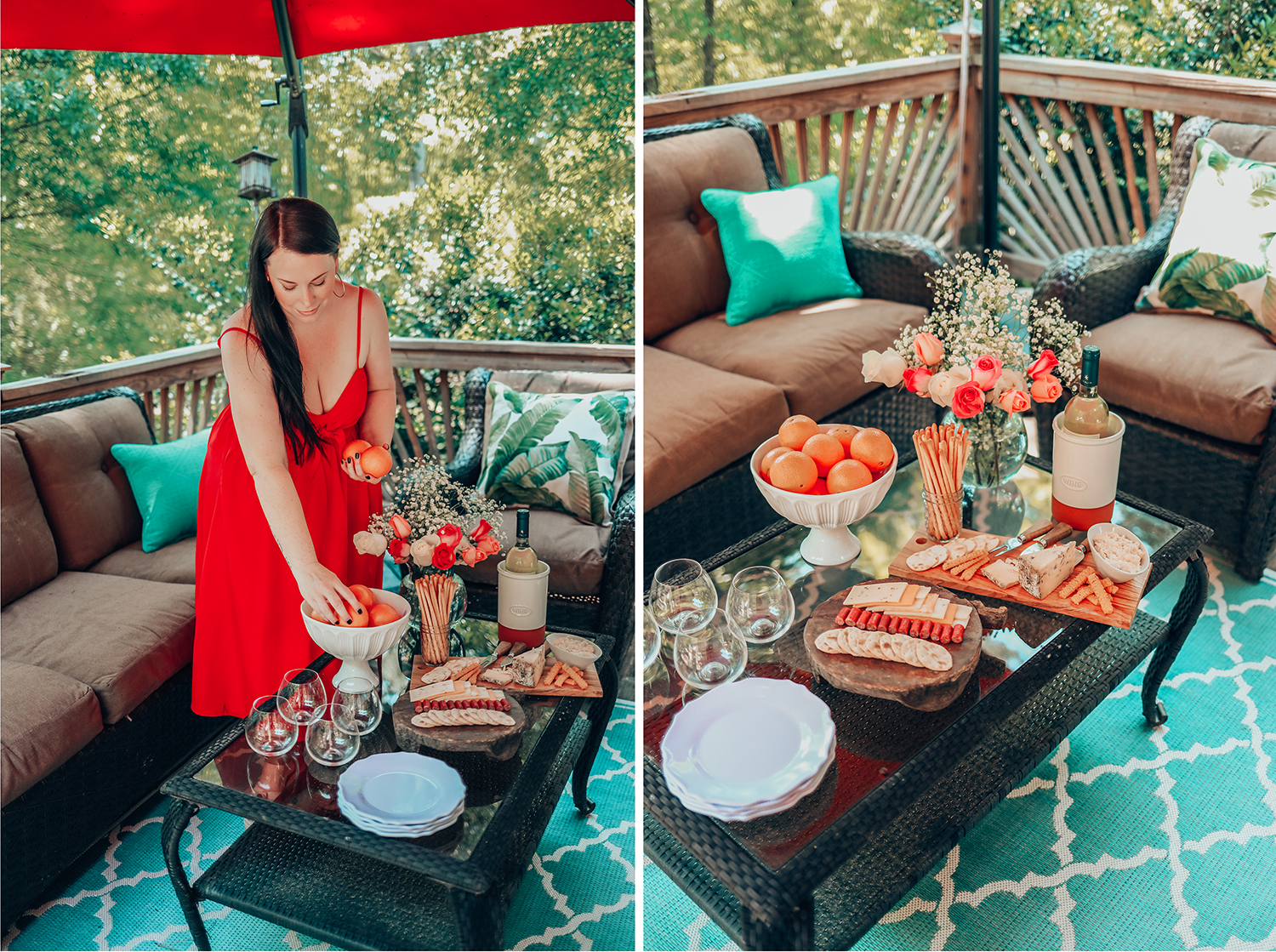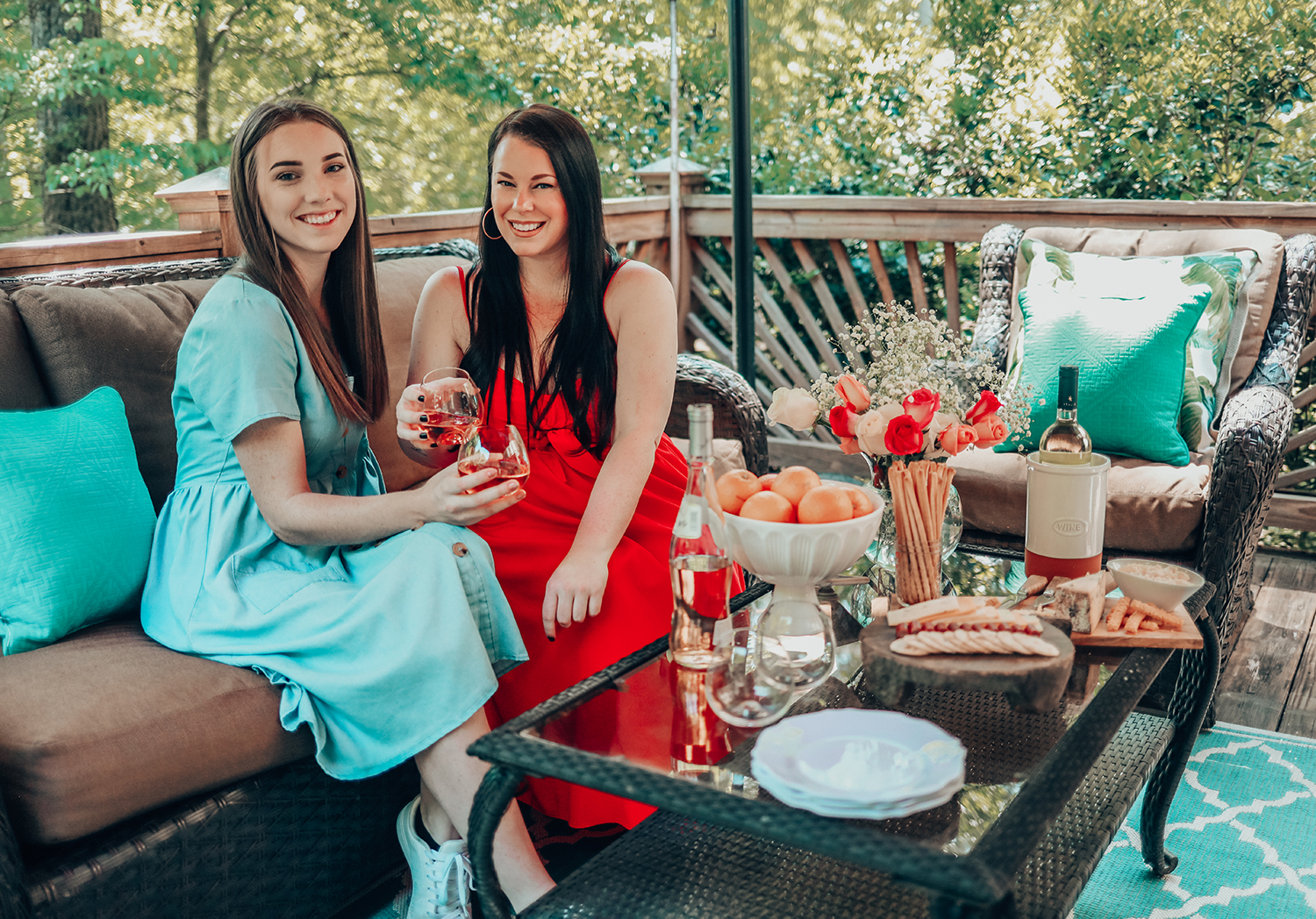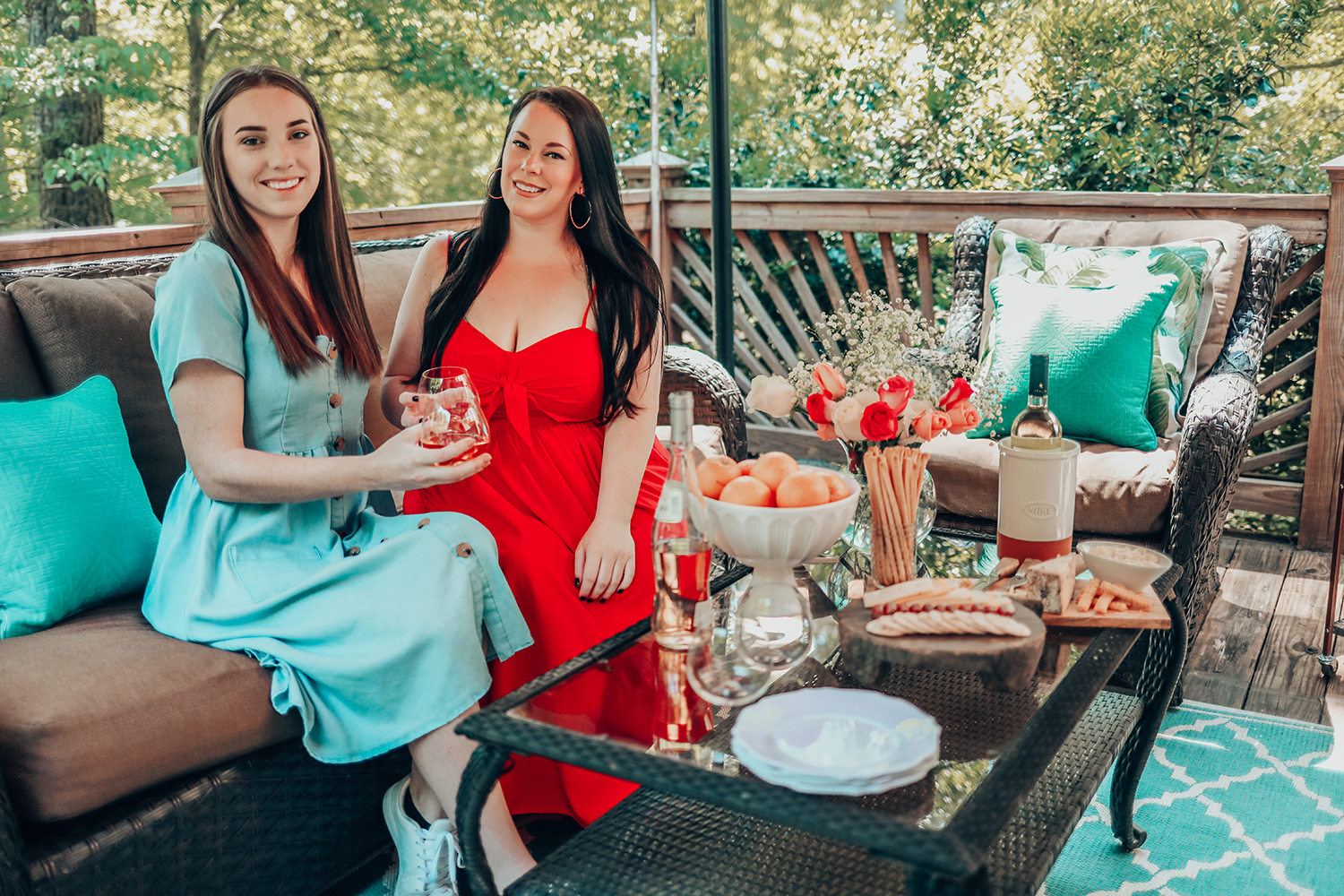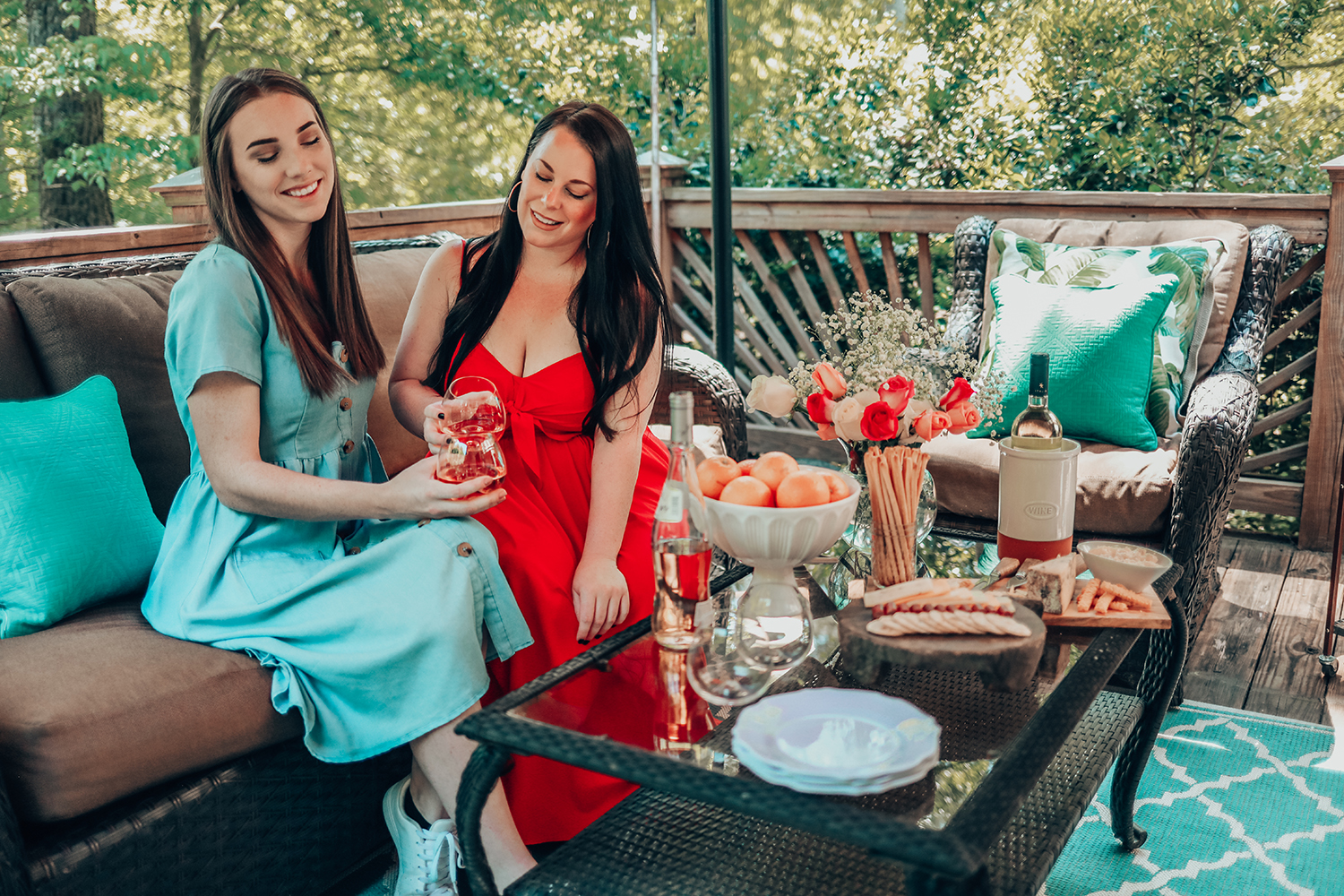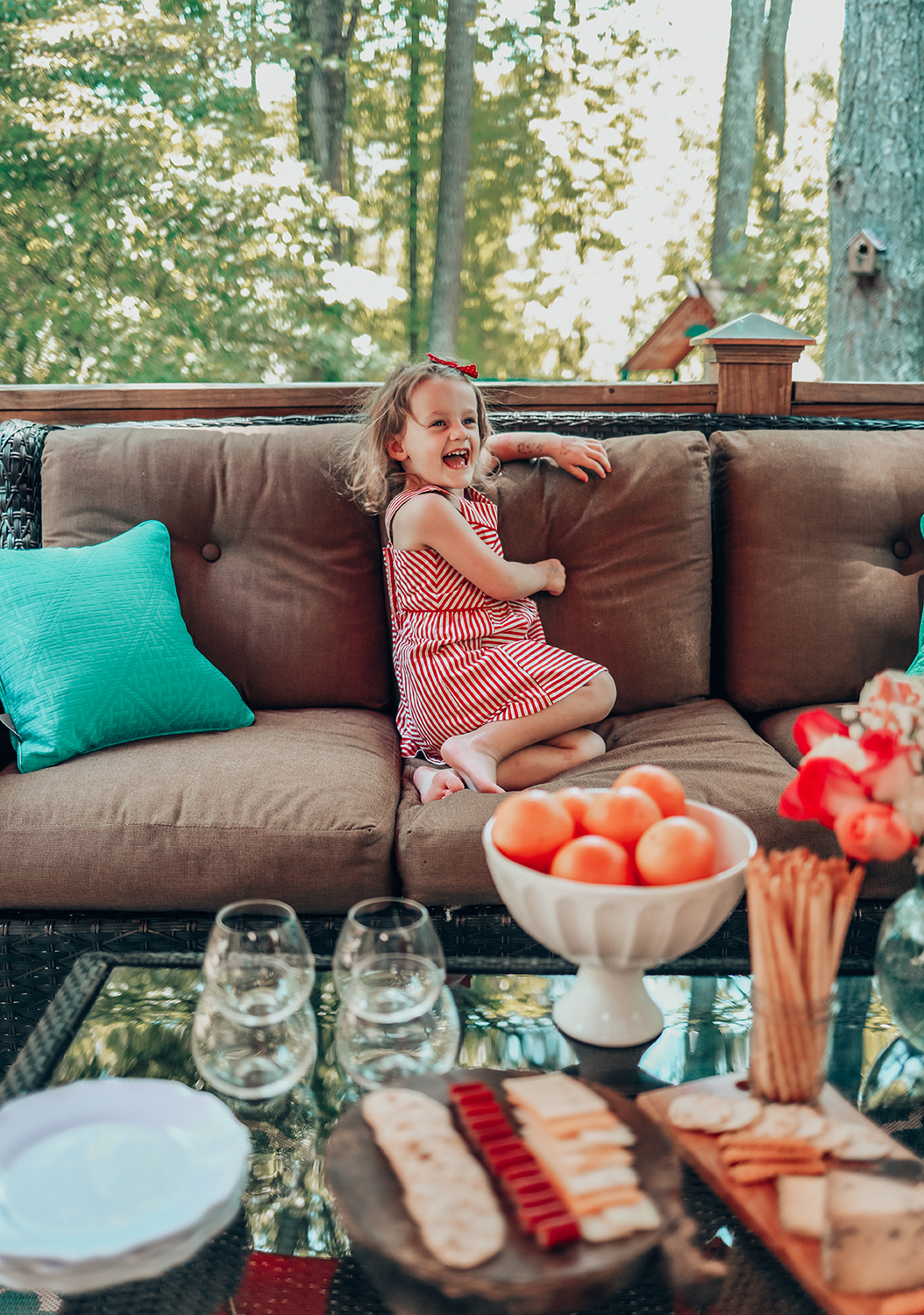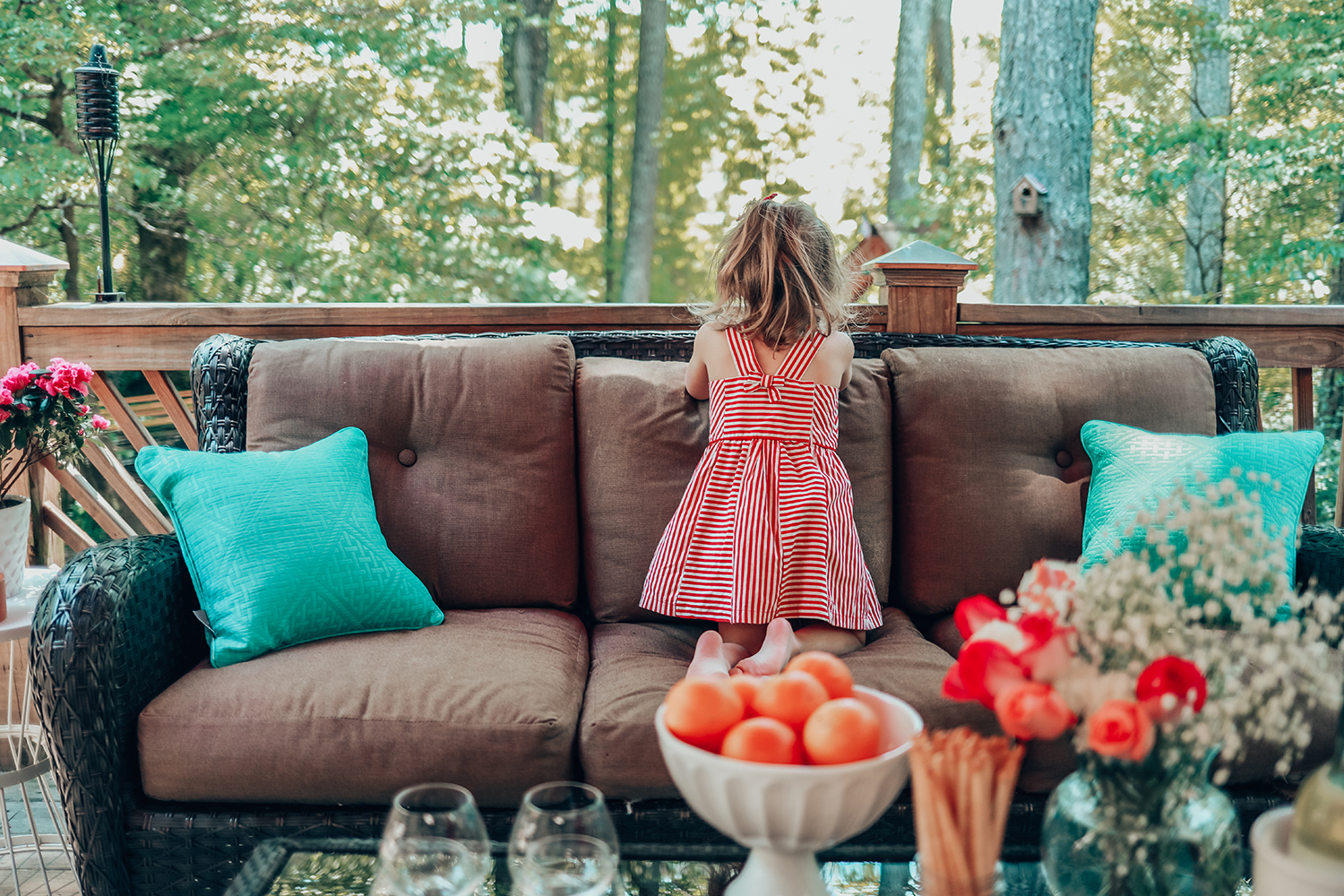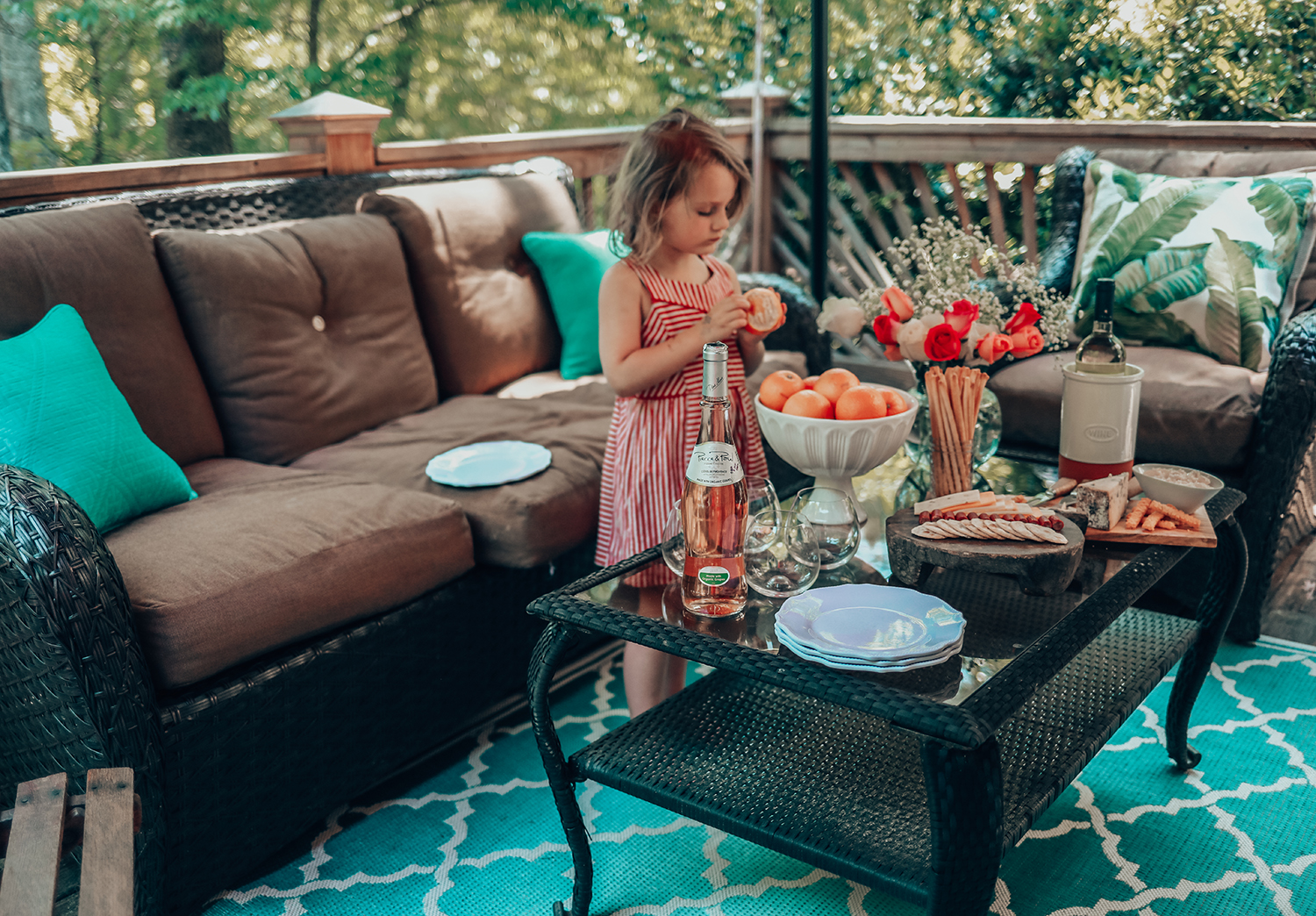 If you're looking to makeover a patio or other space in your house then be sure to stop by your local Tuesday Morning for one-of-a-kind items and amazing deals! I was able to makeover our entire patio in under 30 minutes with only trips to the store (Tuesday Morning and my local grocery store) to get everything I needed to host our friends. Now that you've seen the "after" transformation of our deck space, here are the before ones. I told you our patio needed a lot of love!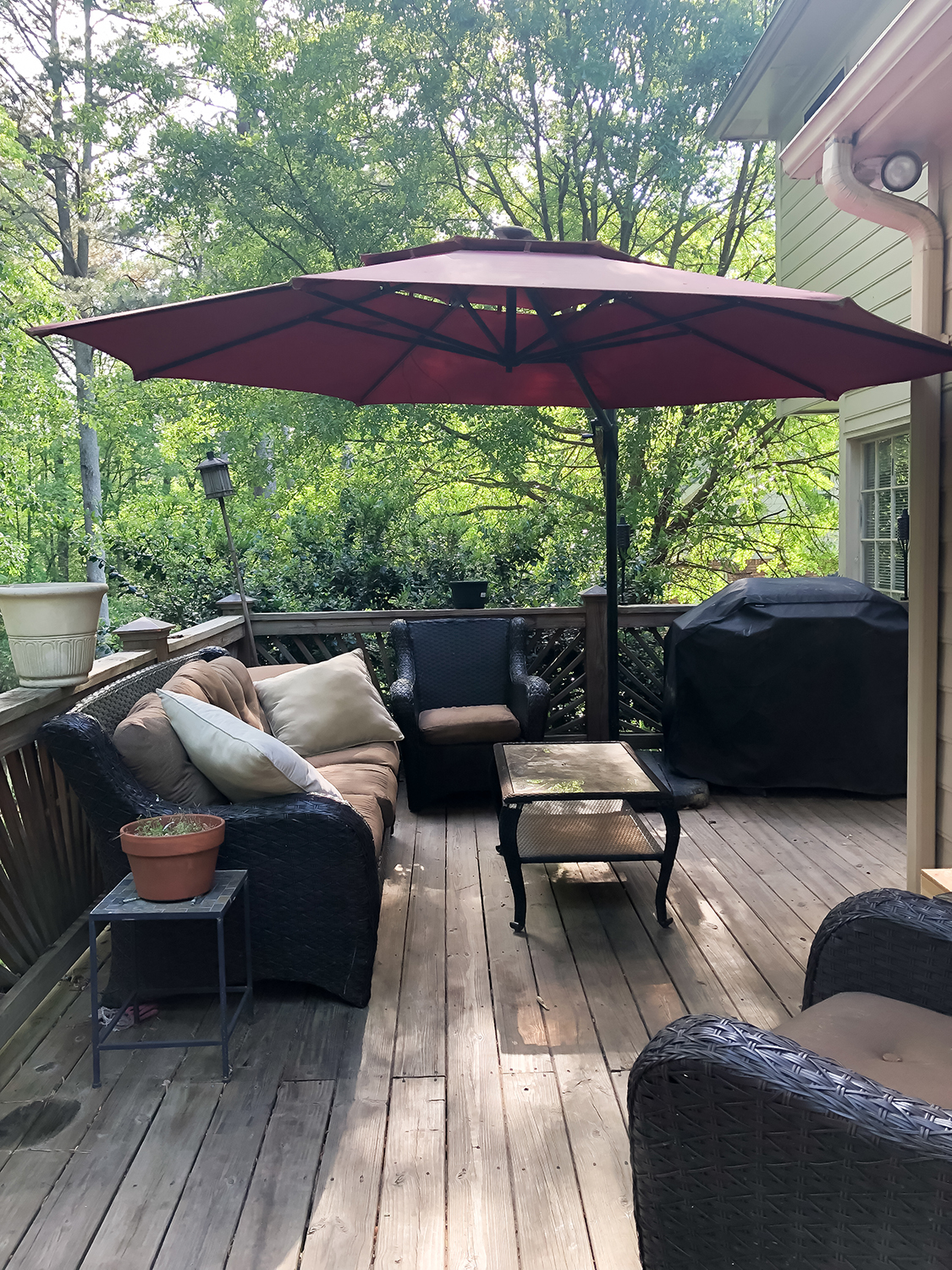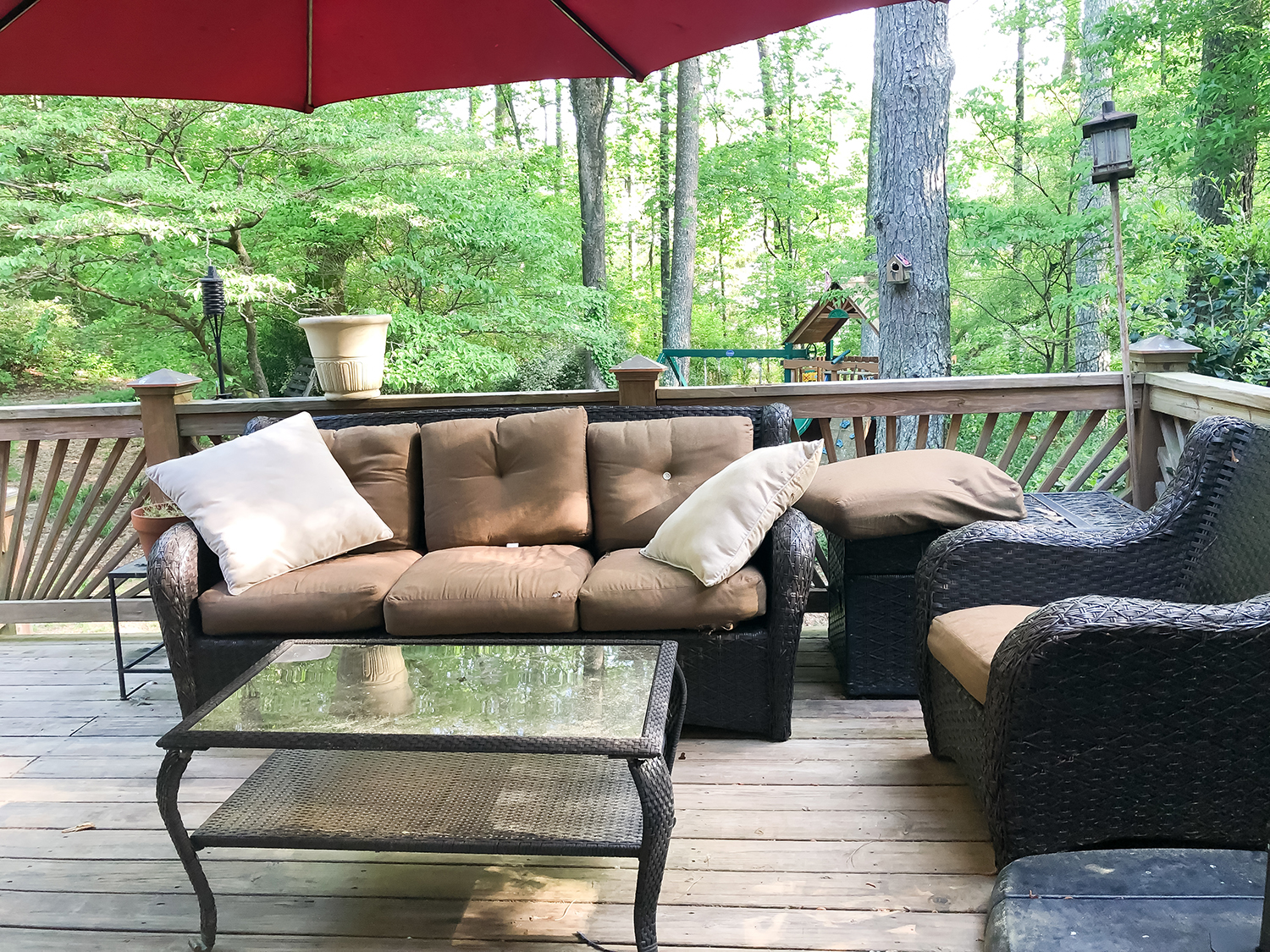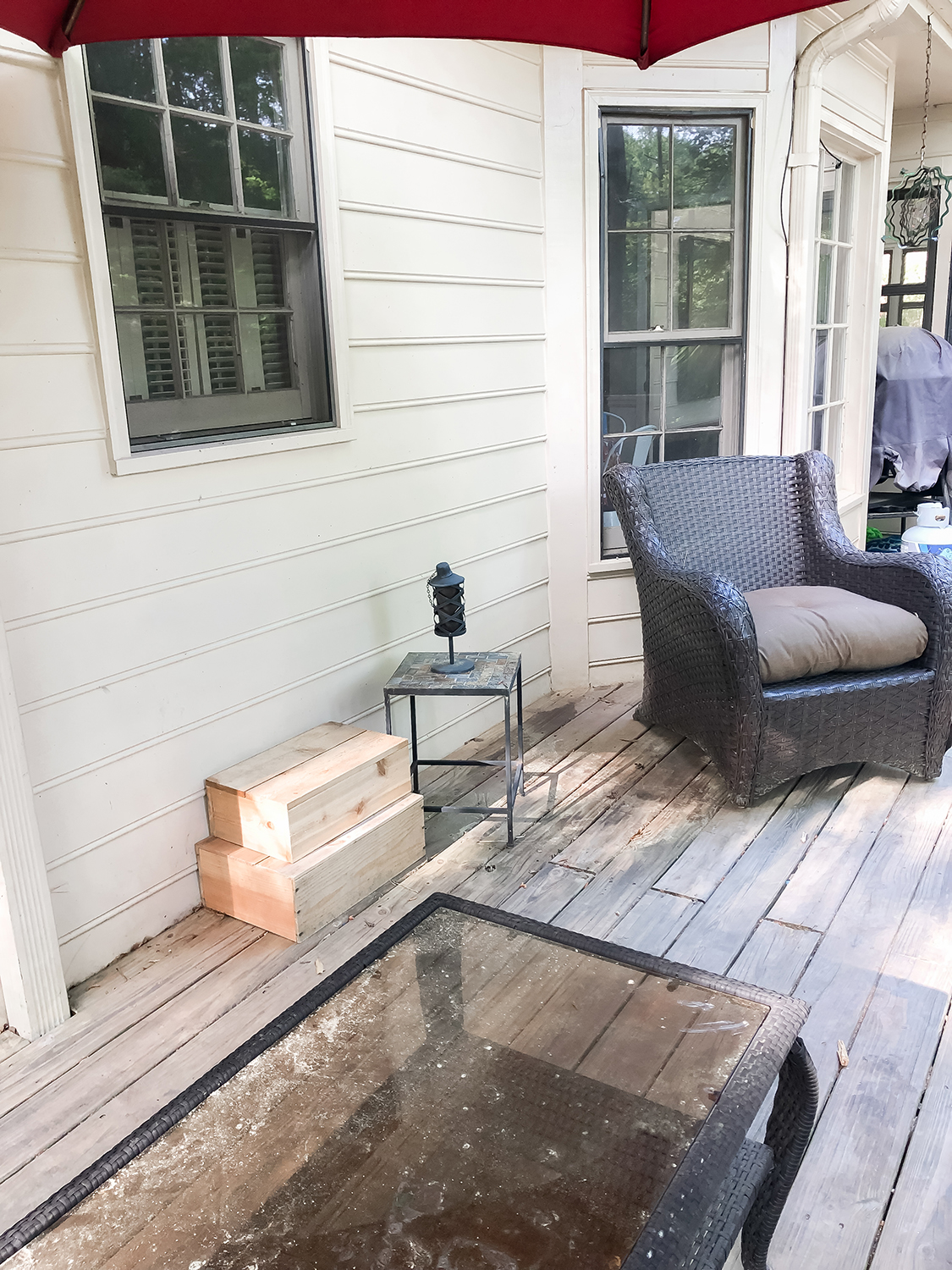 Have you given your outdoor space a make over yet? Let me know in the comments and be sure to leave a photo so I can see the transformation! Happy Spring!
buy Premarin online
kamagra no prescription
Buy Nolvadex online