Earlier this week Evelyn had her 100th day of school! Her class participated in dressing up as if they were 100 years old and it was so adorable. Henry's school hasn't done this yet so it was really fun to get Evelyn's costume together. One thing I love the most about special occasions is finding the perfect outfit and accessories. Luckily there are tons of inspiration pictures out there on Pinterest and Amazon has everything you need which can be to you in two days (in case you wait until the last minute like me).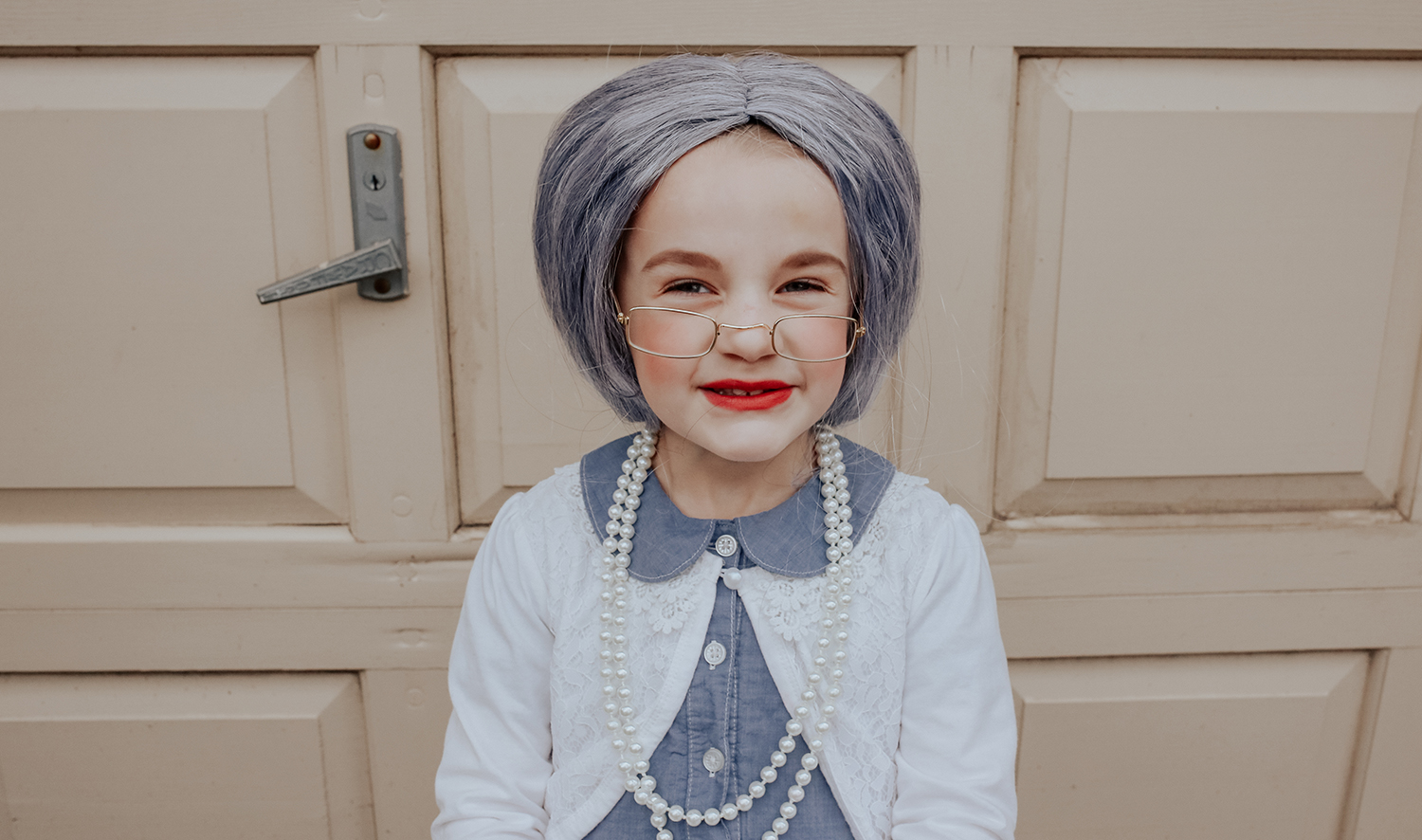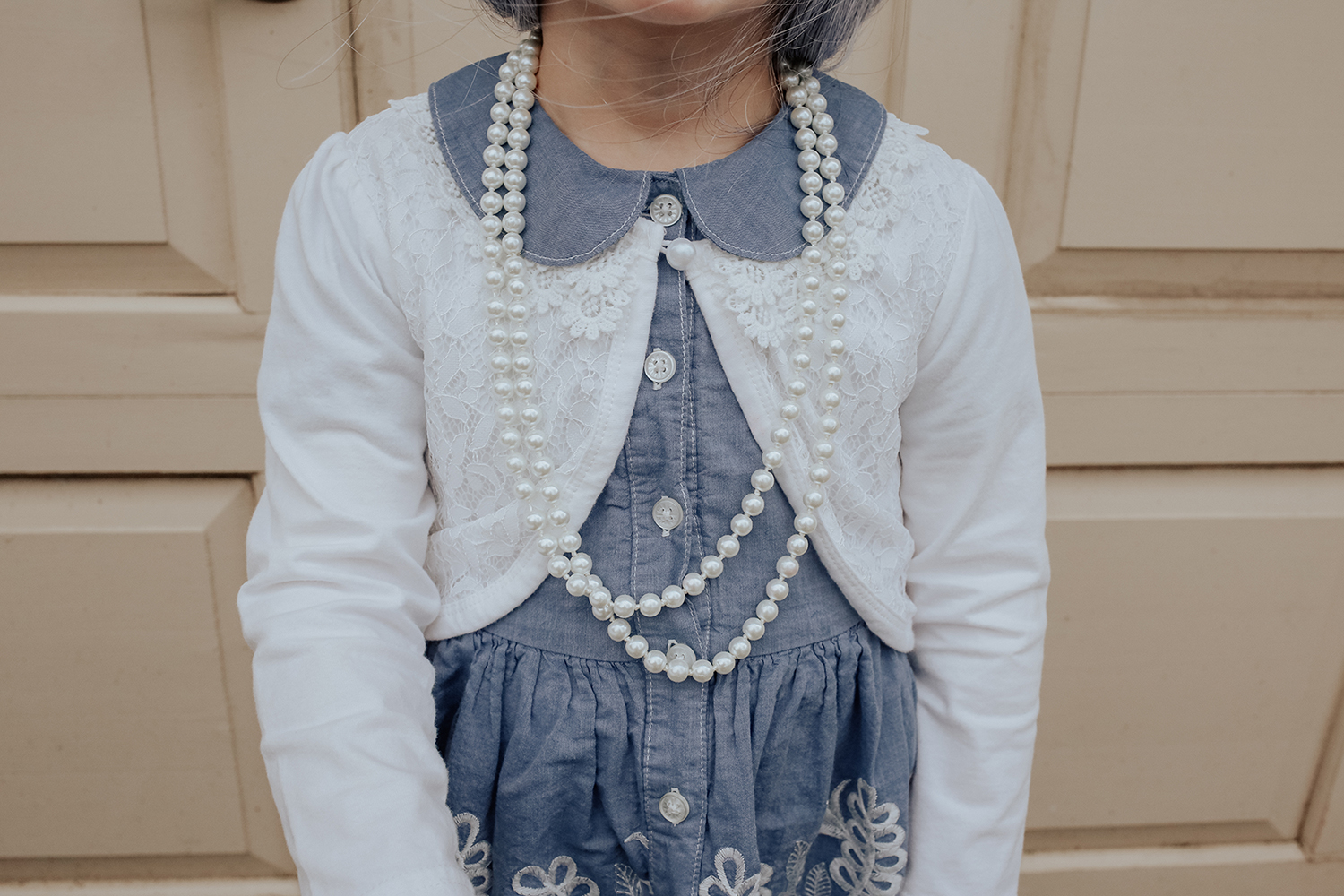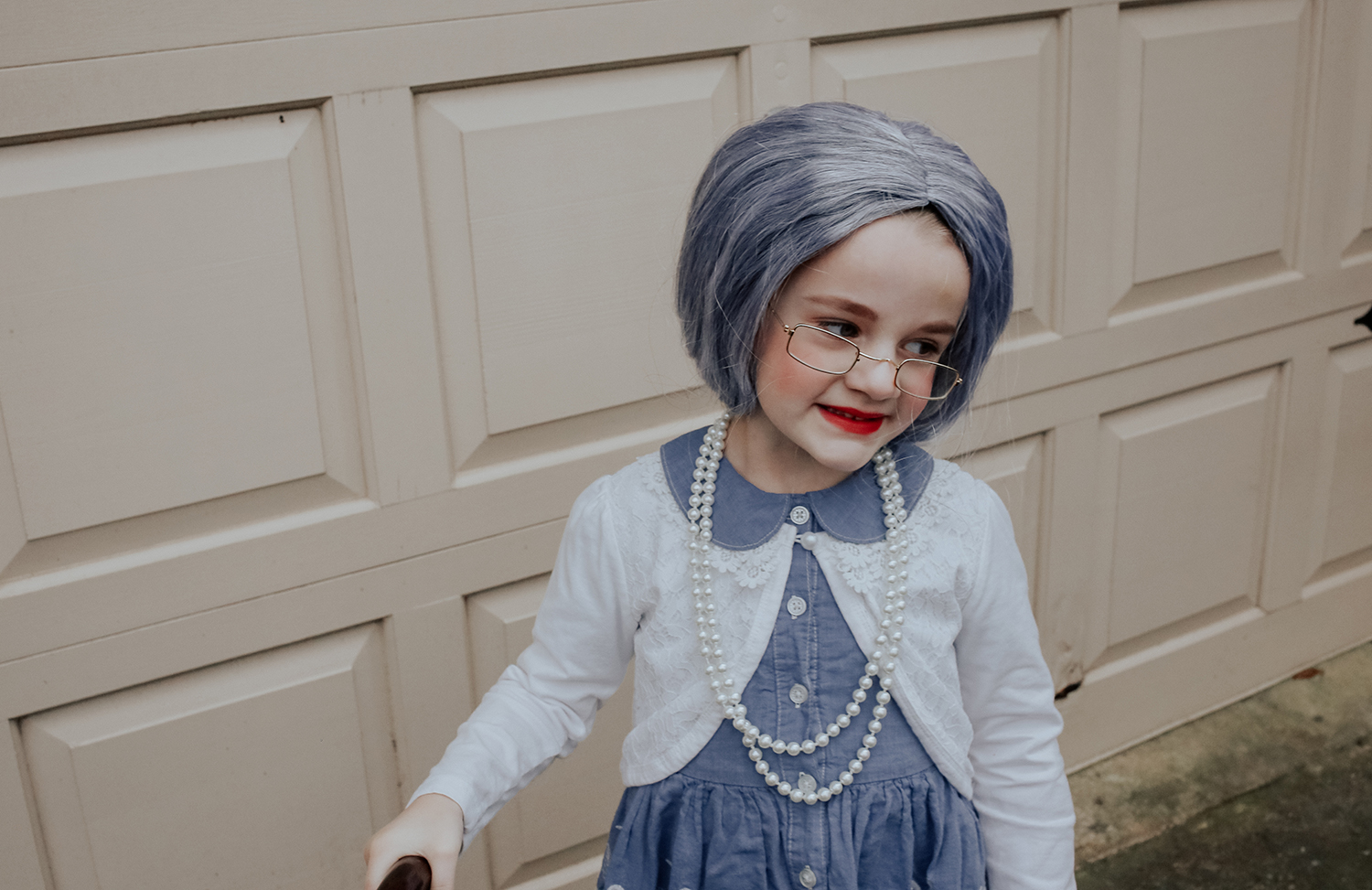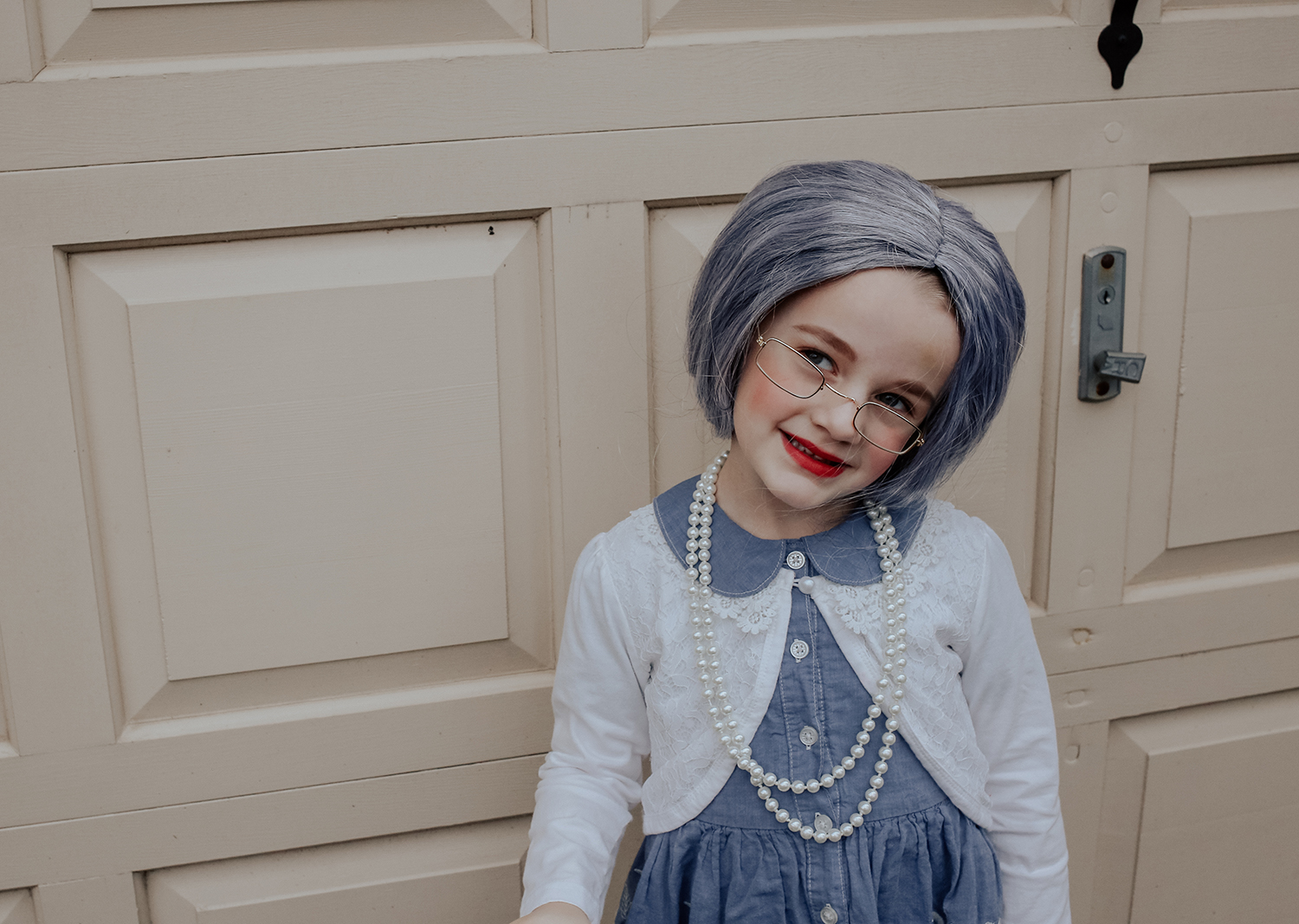 Pearl Necklace – A staple item in this costume! You can get them locally at Party City, Dollar General and Target. I ordered ours on Amazon because of convenience.
Cane – This is an adult size cane and the rubber piece on the bottom comes off so you can cut the cane down to size. My husband did it with his handsaw but if you don't have one you could go to your local hardware store and they can easily make the cut.
Wig – Evelyn's hair is fine so I decided to go with a wig instead of curling. I had some trouble finding an actual wig made for 4 year olds so I went with this child/youth size. It was definitely a little big but I used some bobby pins to secure it underneath to her actual hair.
Knee High Socks – Read my in-depth post about my favorite brands here! You can also find flesh colored hose and put those on as well!
Shoes – Evelyn already had some Oxfords from Piper Finn which we used. I've seen 100 Day of School costumes with slippers and Mary Jane's too.
Glasses – These were left over from my Harry Potter costume when I was professor McGonagall. They were another Amazon find and came in a pack of two slightly different glasses. They're good to keep on hand in our costume bucket just like the wig and the cane!
Cardigan – Even though Evelyn has several cardigans, they don't scream old lady. I love this white lace one with the single button. It fit perfectly under the collar of her dress (which was from Target last year and just a tad short!)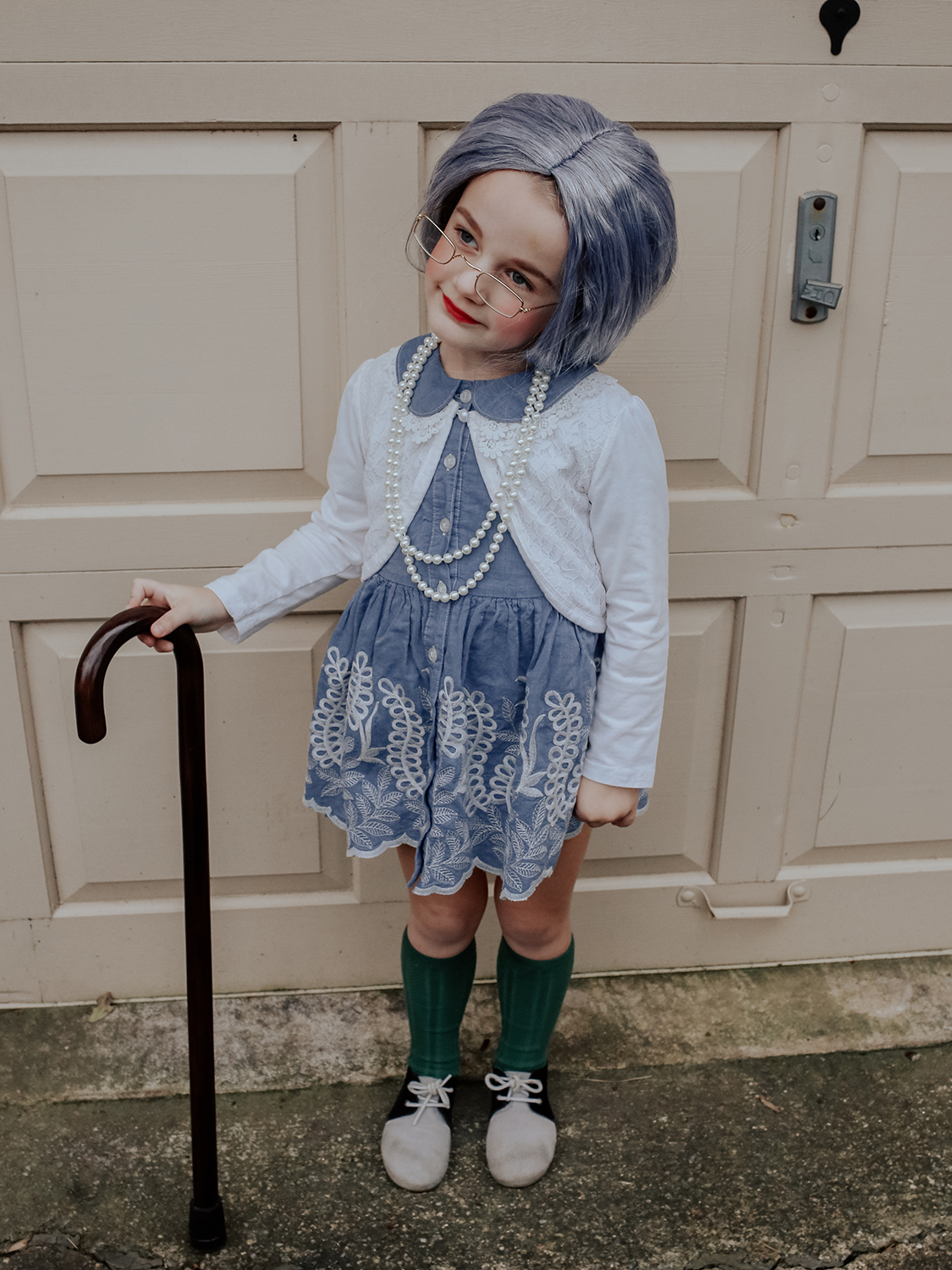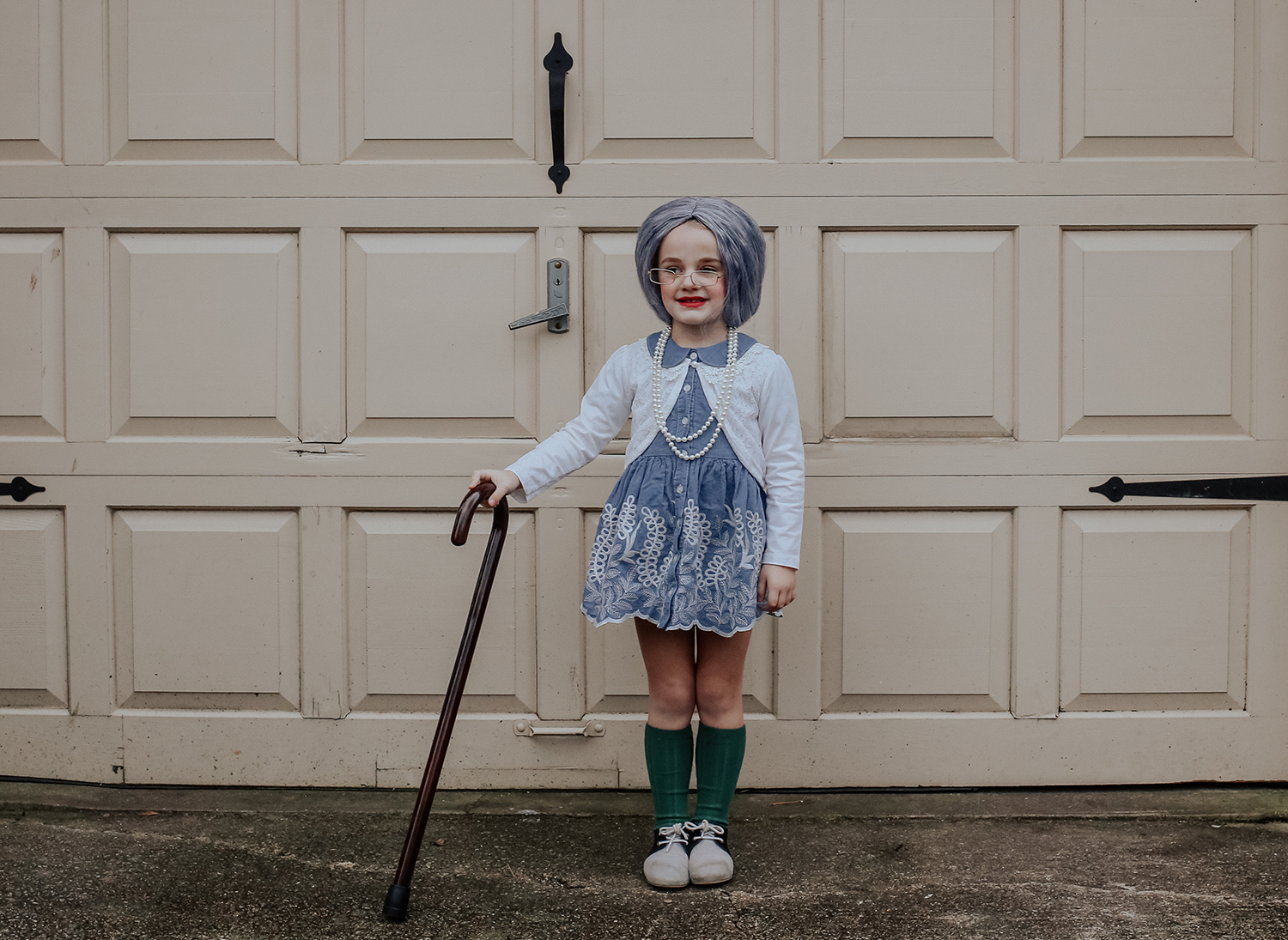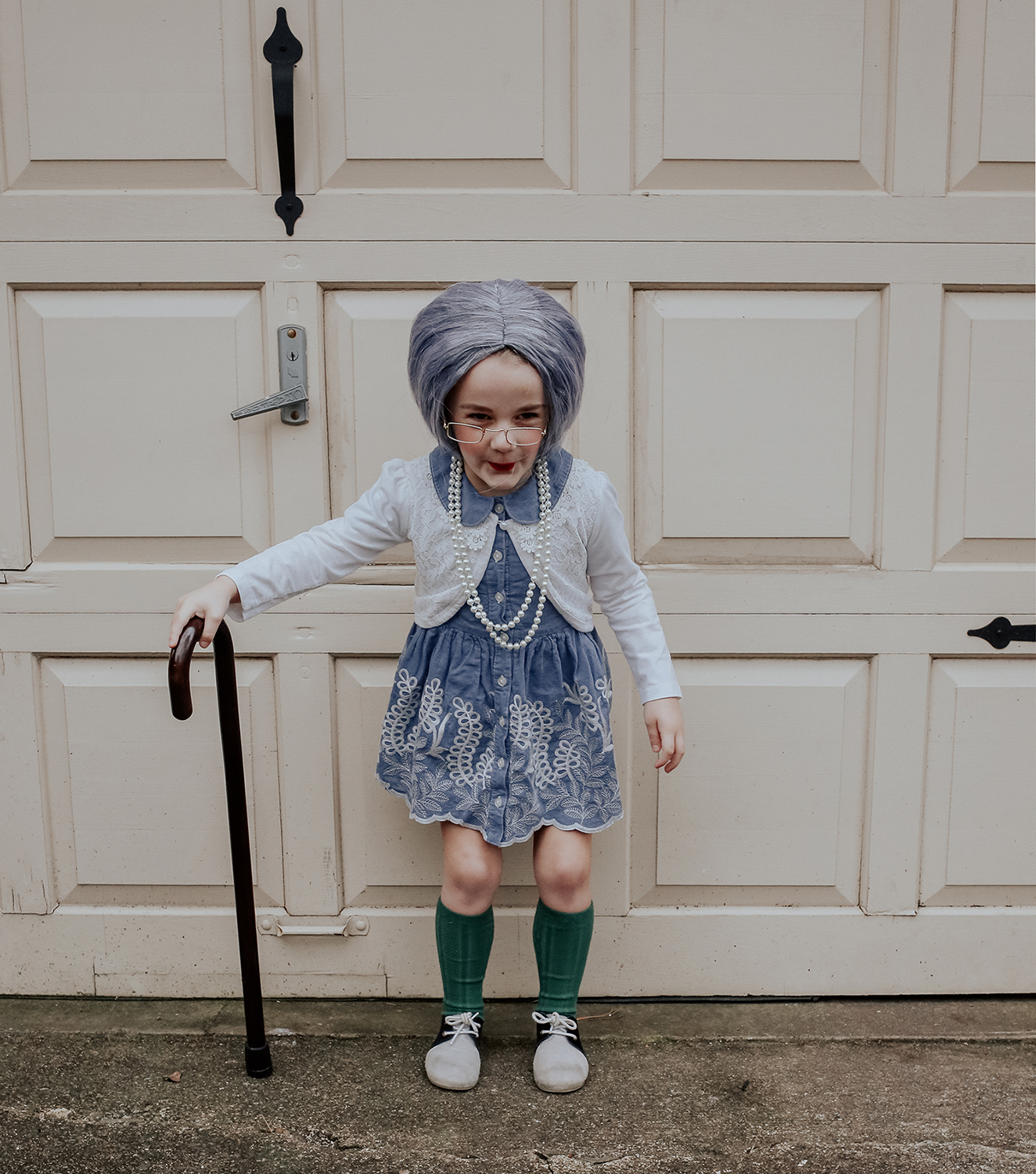 Has your child dressed up for their 100th Day of School yet? What pieces did you use to achieve their looks?
https://vifreepress.com/wp-content/languages/new/ventolin.html
buy Clomid No Prescription
http://padstyle.com/wp-content/languages/new/citalopram.html
Flomax No Prescription