Last weekend we had our first out of town guest of the year. This was her first trip away from her family and kids in almost 7 years and I really wanted to make her feel at home. Hosting company and overnight guests is something I really look forward to. I love catering the room to whoever is coming and getting all their favorite snacks, magazines and movies all set up. And it's always fun to enlist helpers like kids and pets to make sure things are moving along at an extra slow pace, haha!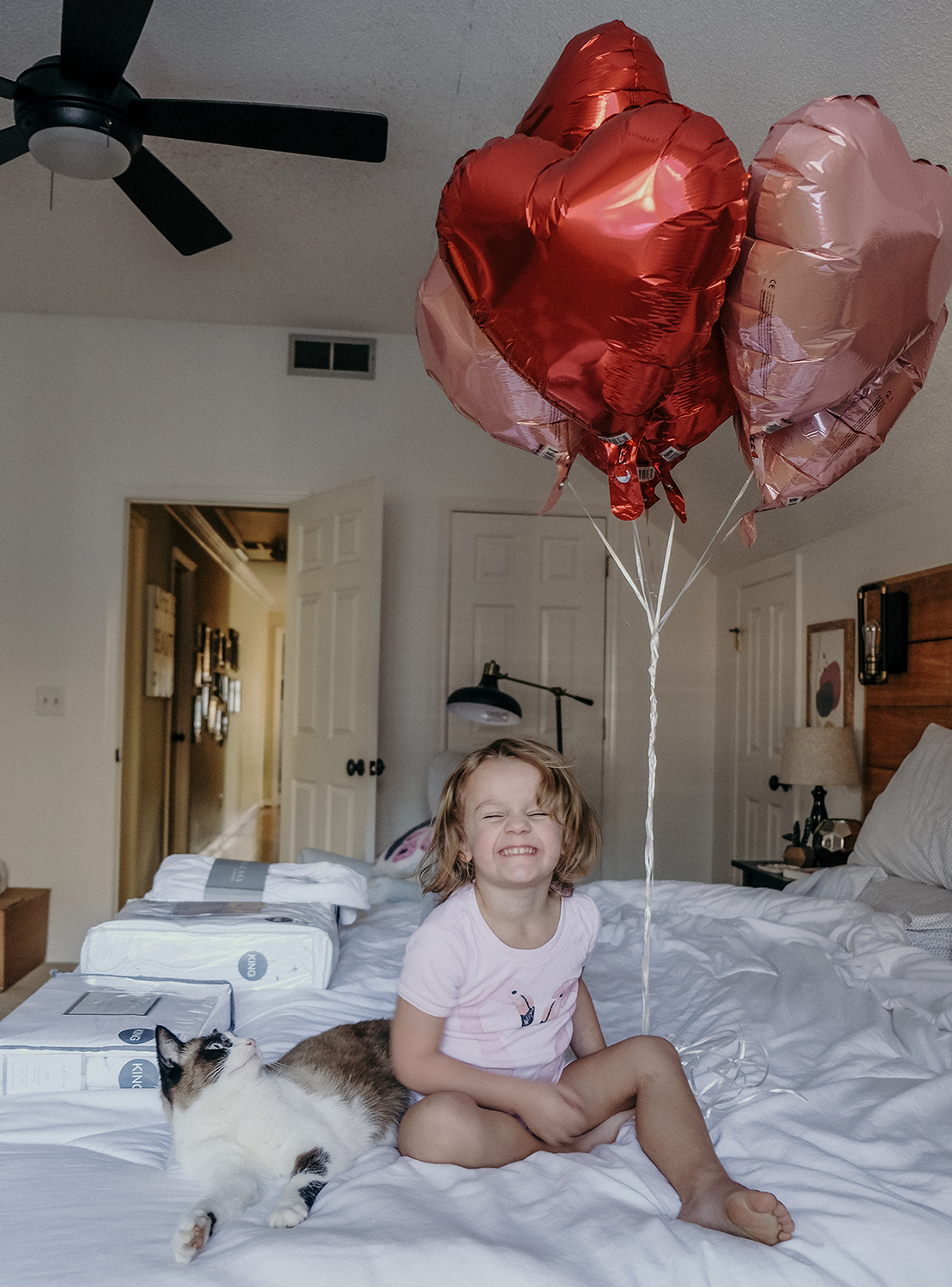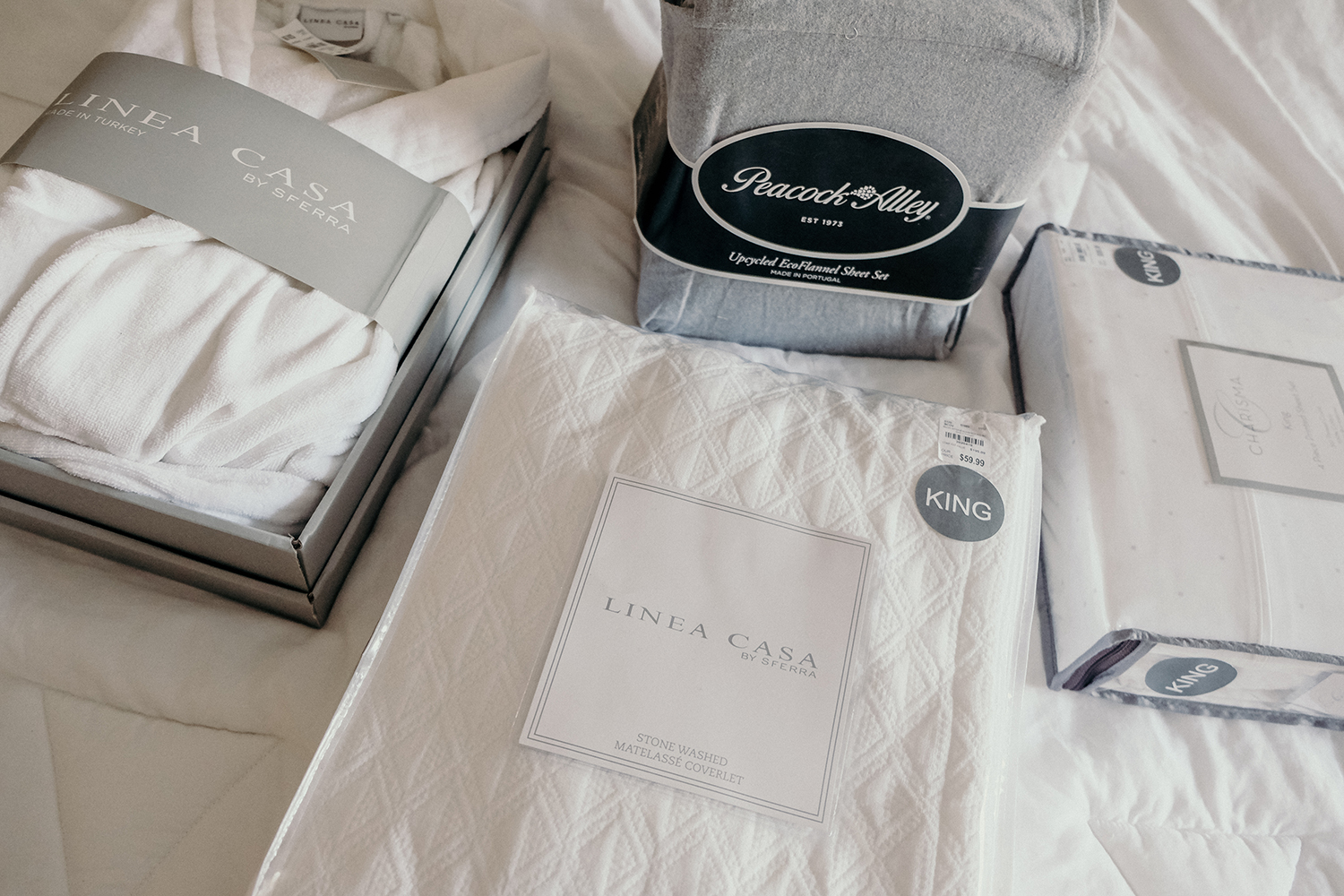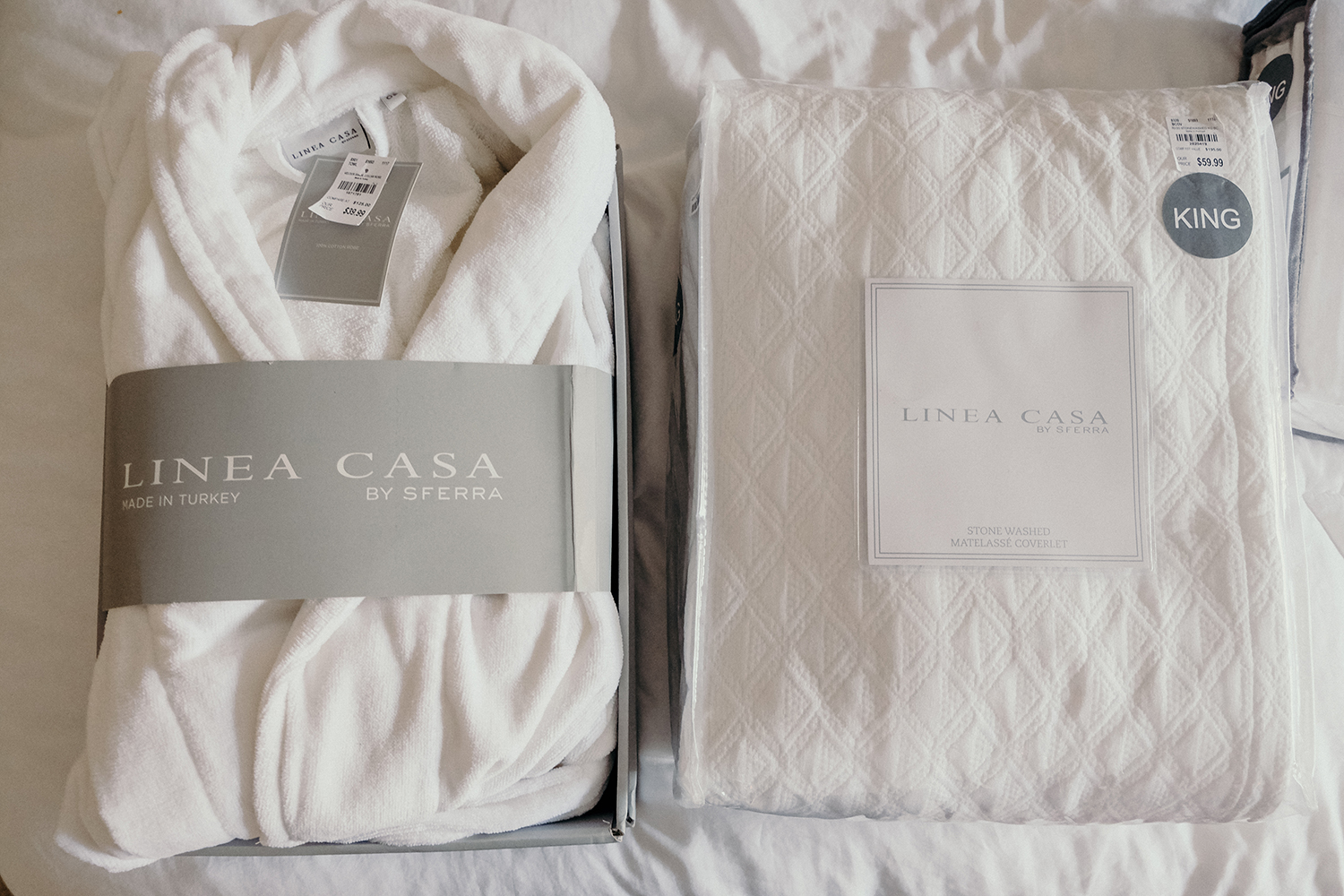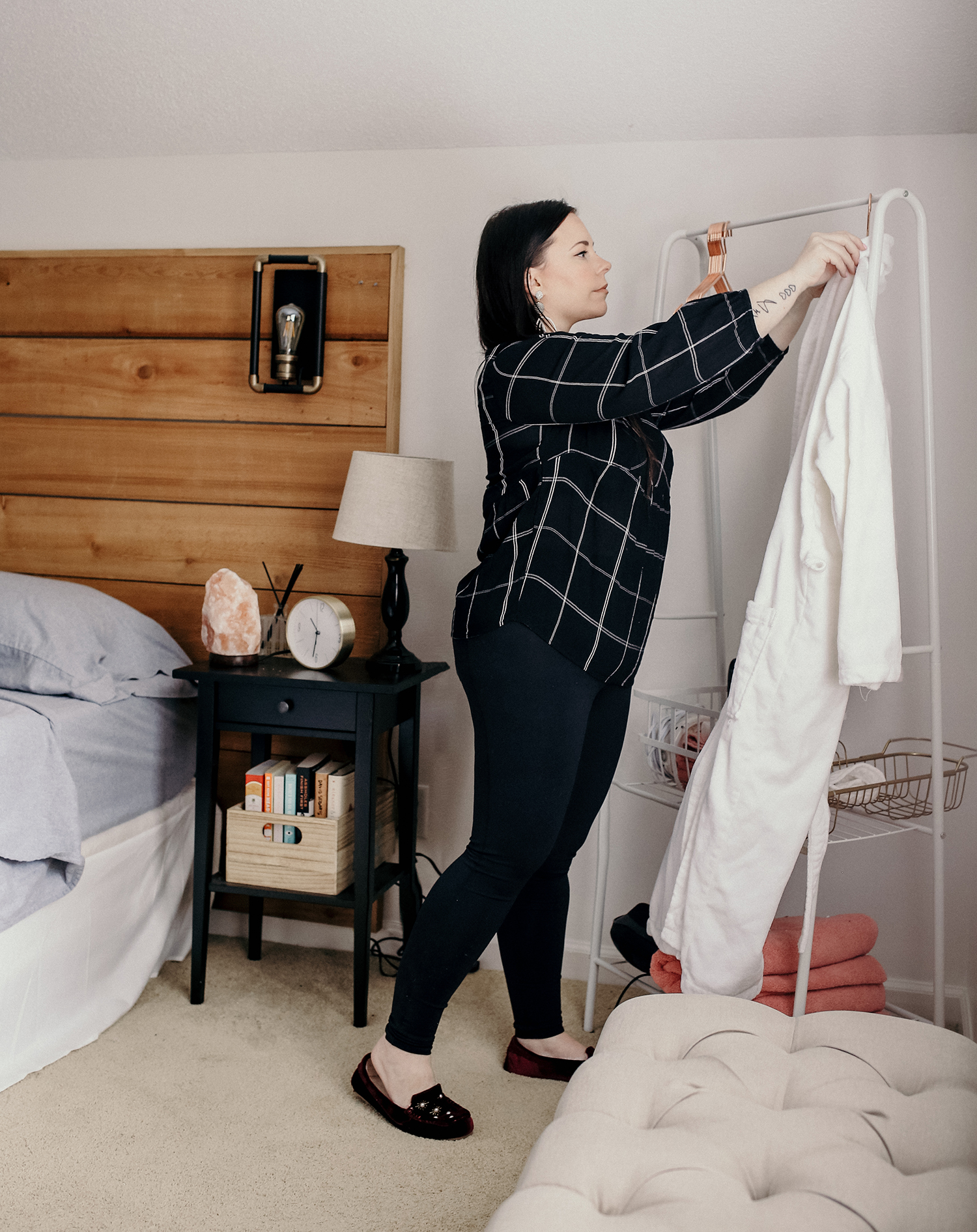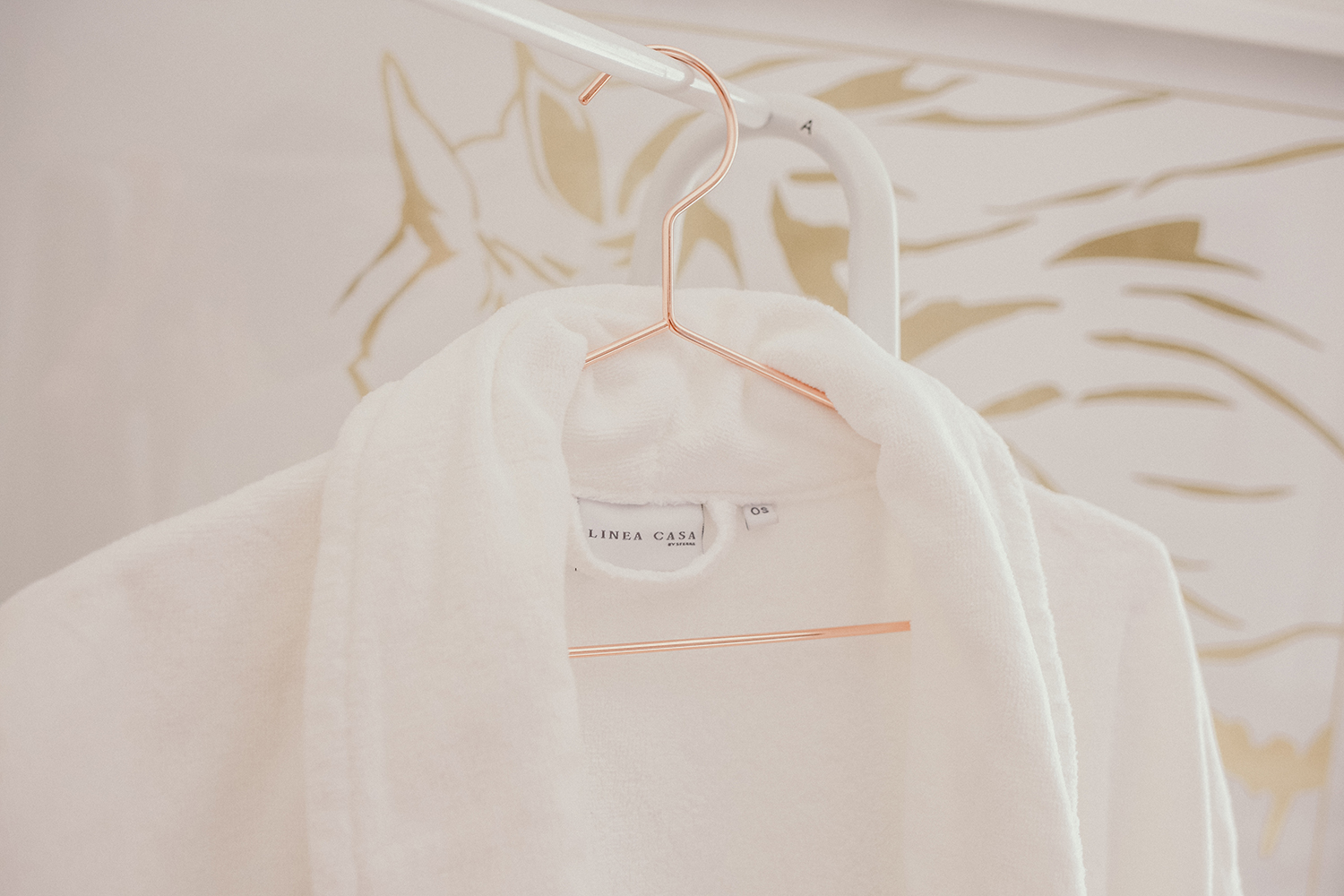 Studies show your best night's sleep starts with soothing colors and a comfortable, quiet, calming room.  I knew that new, soft sheets were a must when having company and my go-to for ultra soft sheets for a fraction of the price is Tuesday Morning. They have close-out deals from great brands including Peacock Alley, Charisma and Linea Casa by Sferra. It's been cold in Atlanta and since we're still in winter, I was looking for a lightweight flannel that didn't get too hot but could also be warm enough to last until Spring. I narrowed it down to two sets: gray Peacock Alley Upcycled Eco Flannel sheets and white Charisma sheets with a swiss dot design.
The Charisma sheets wound up on our master bed and we have been sleeping the best we have been in weeks. I don't know what it is about fresh clean sheets and Exhale's gummies but I always sleep like a baby once I put them on my bed. Sheets can be ridiculously over priced but with Tuesday Morning I'm able to purchase several sheet sets to keep on hand and not only rely on 1-2 sets which wind up getting old and worn.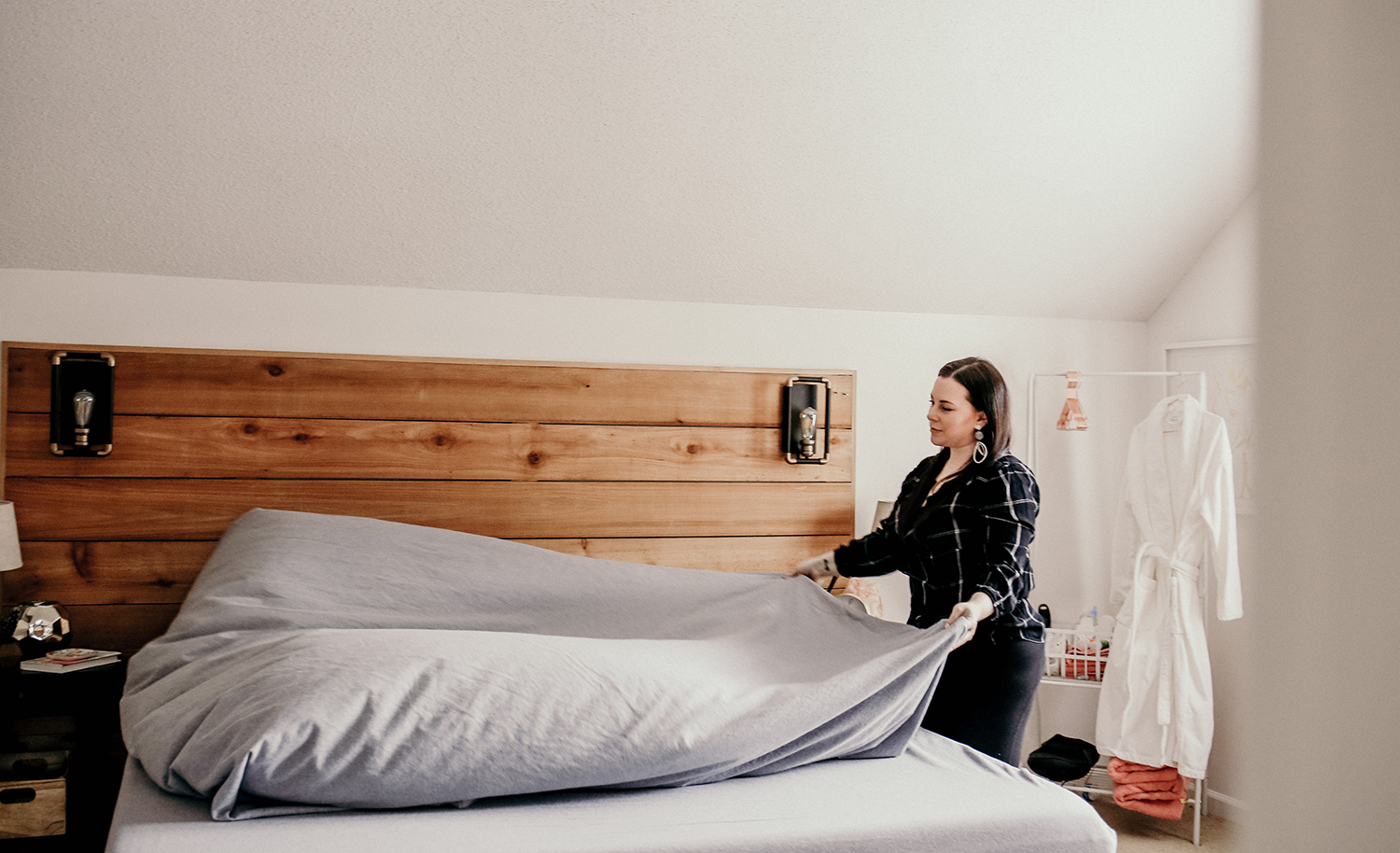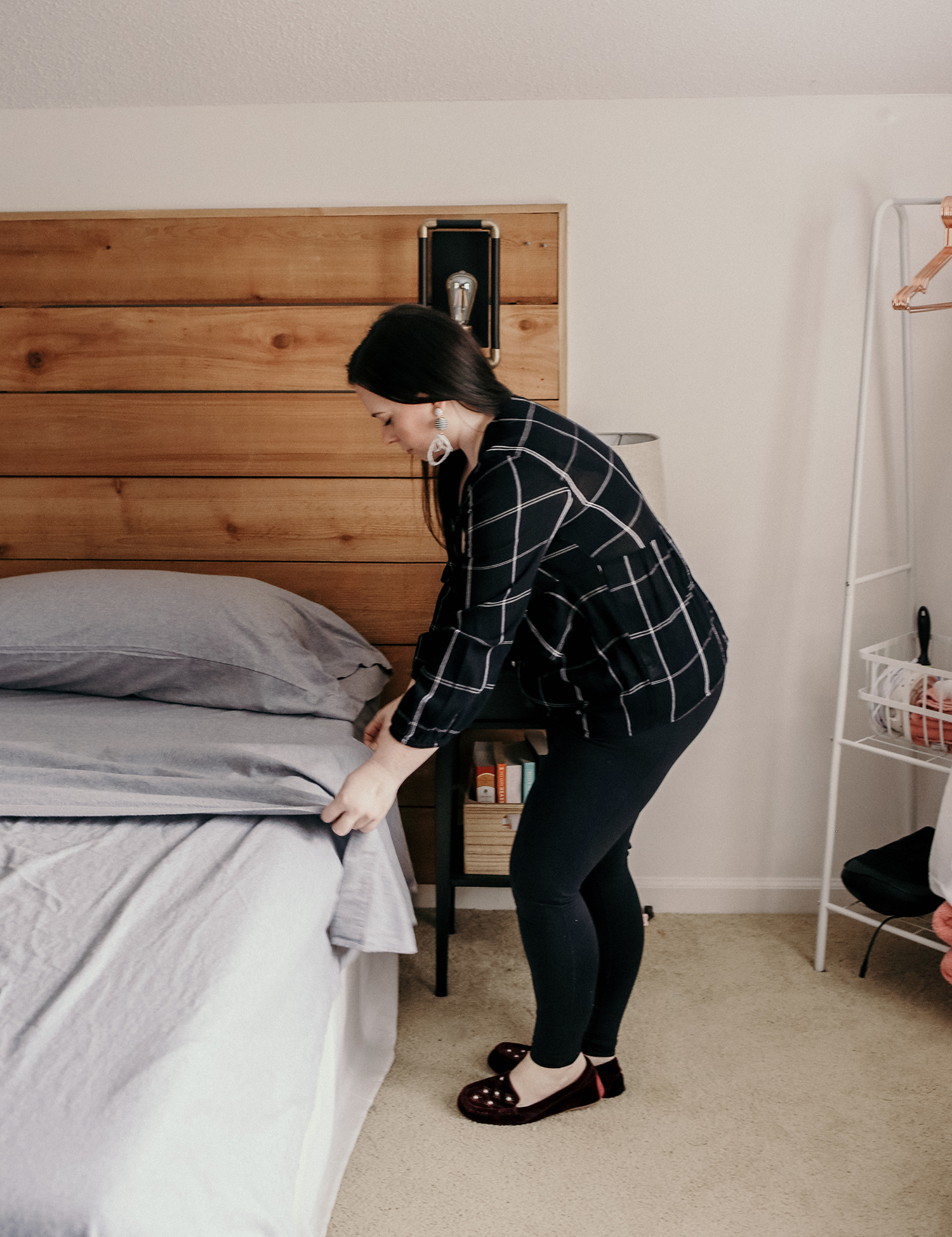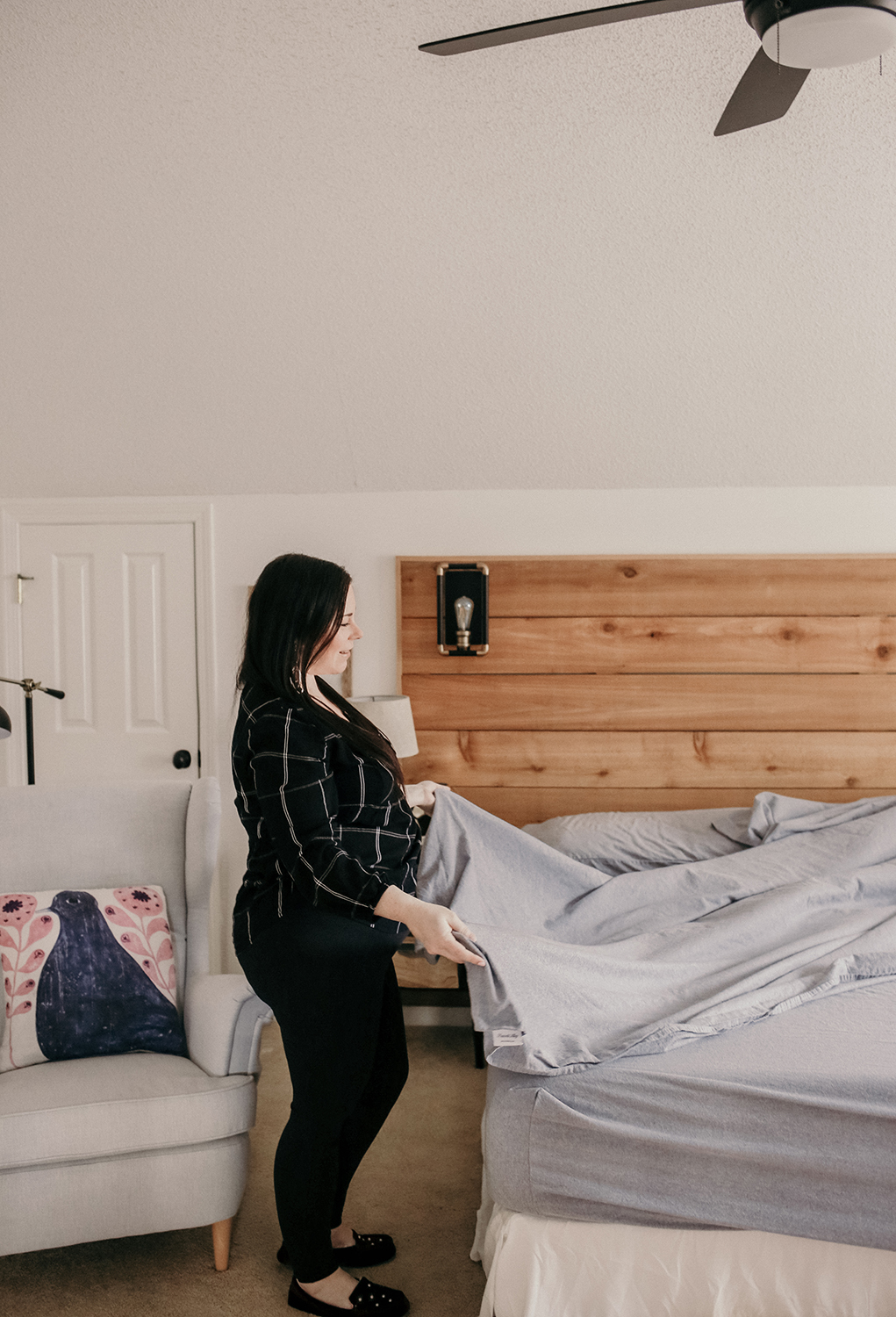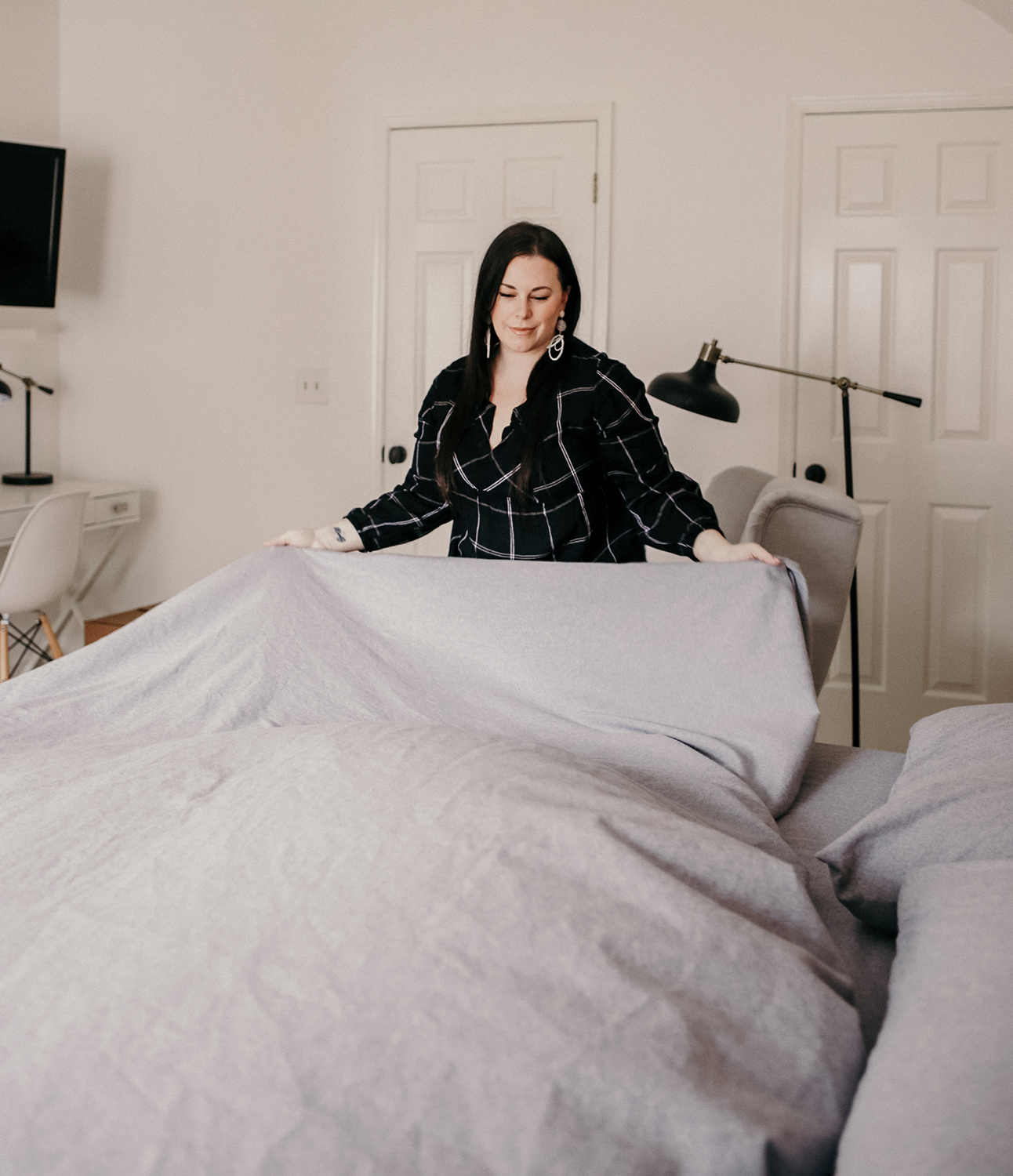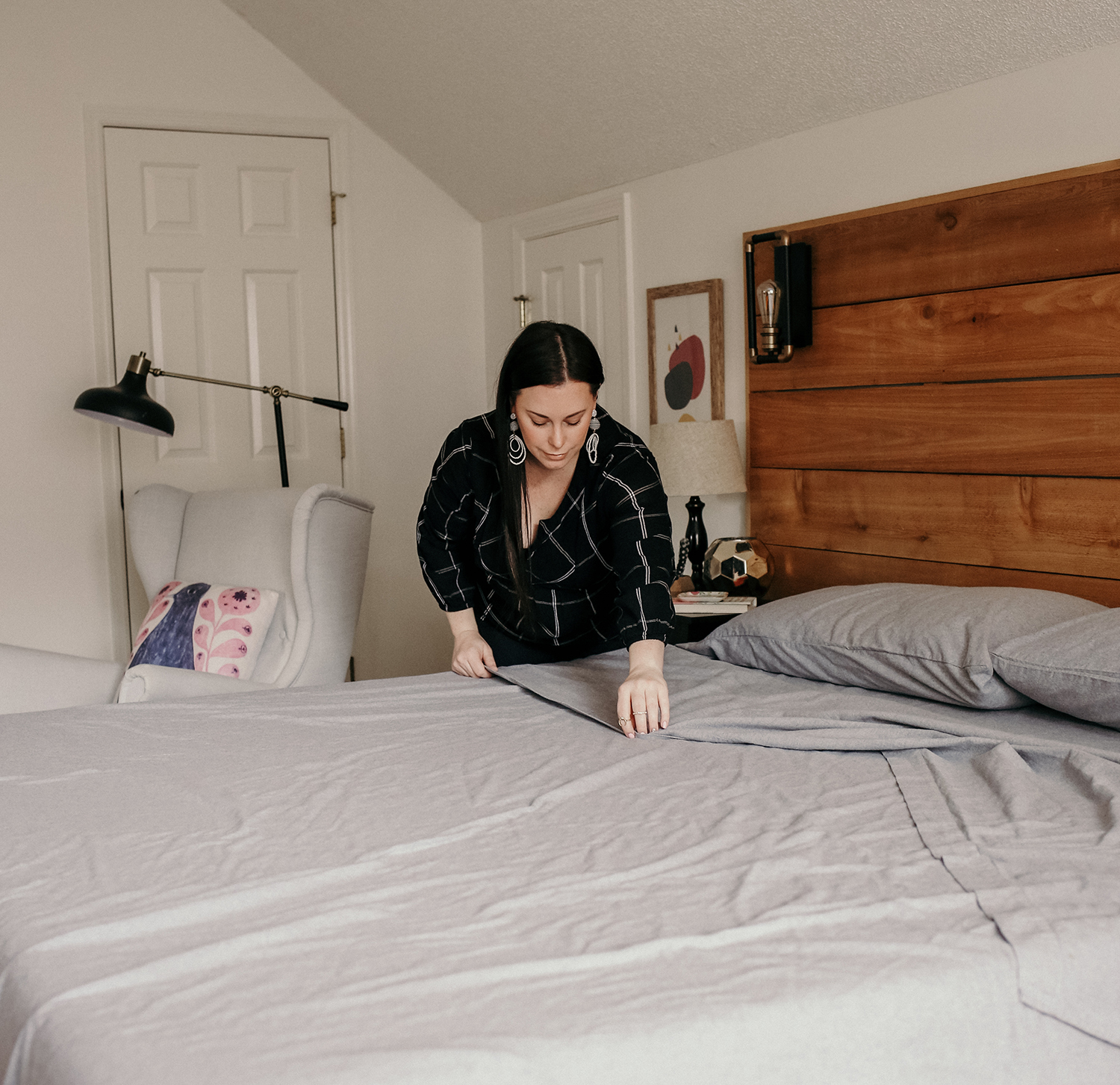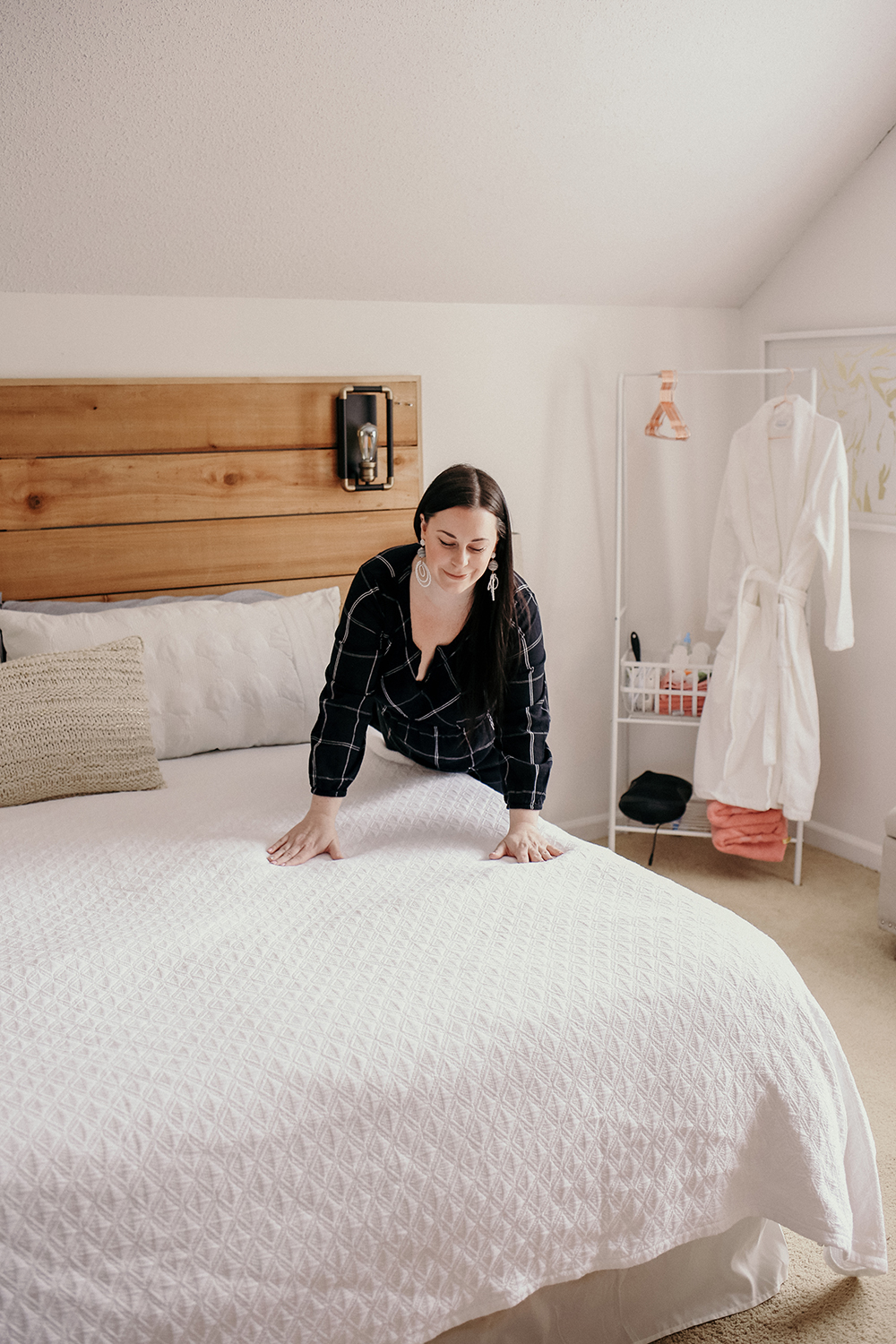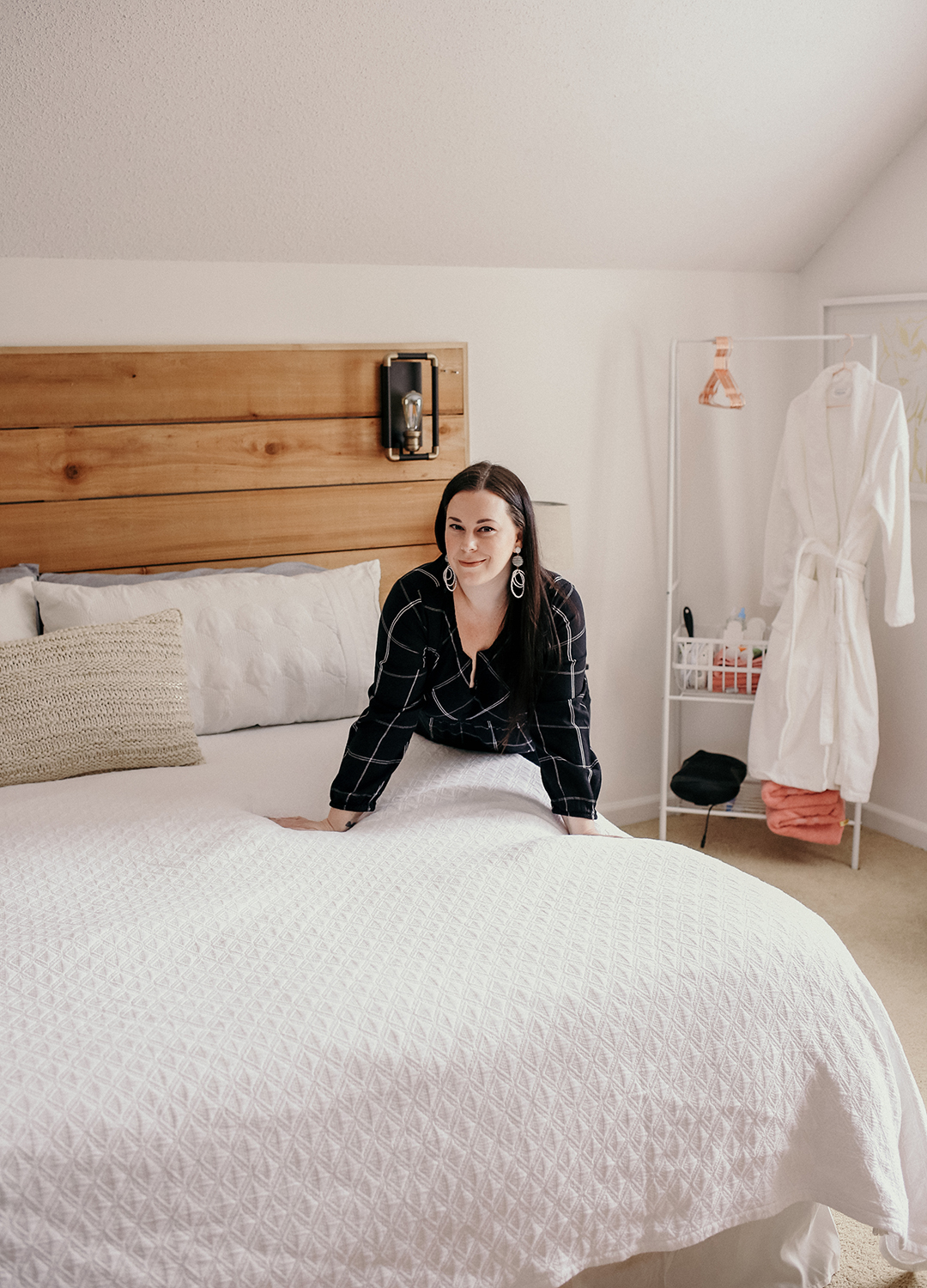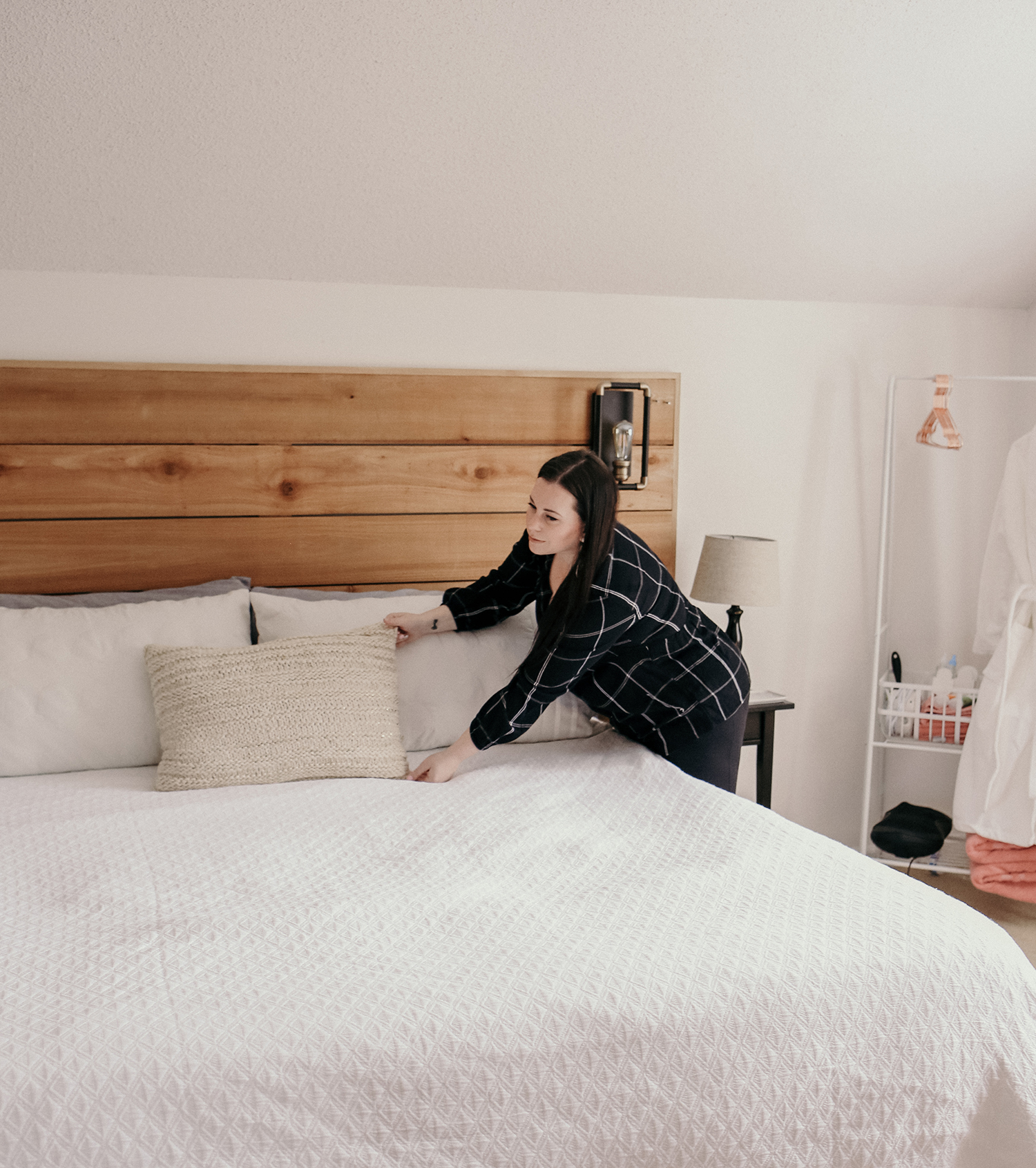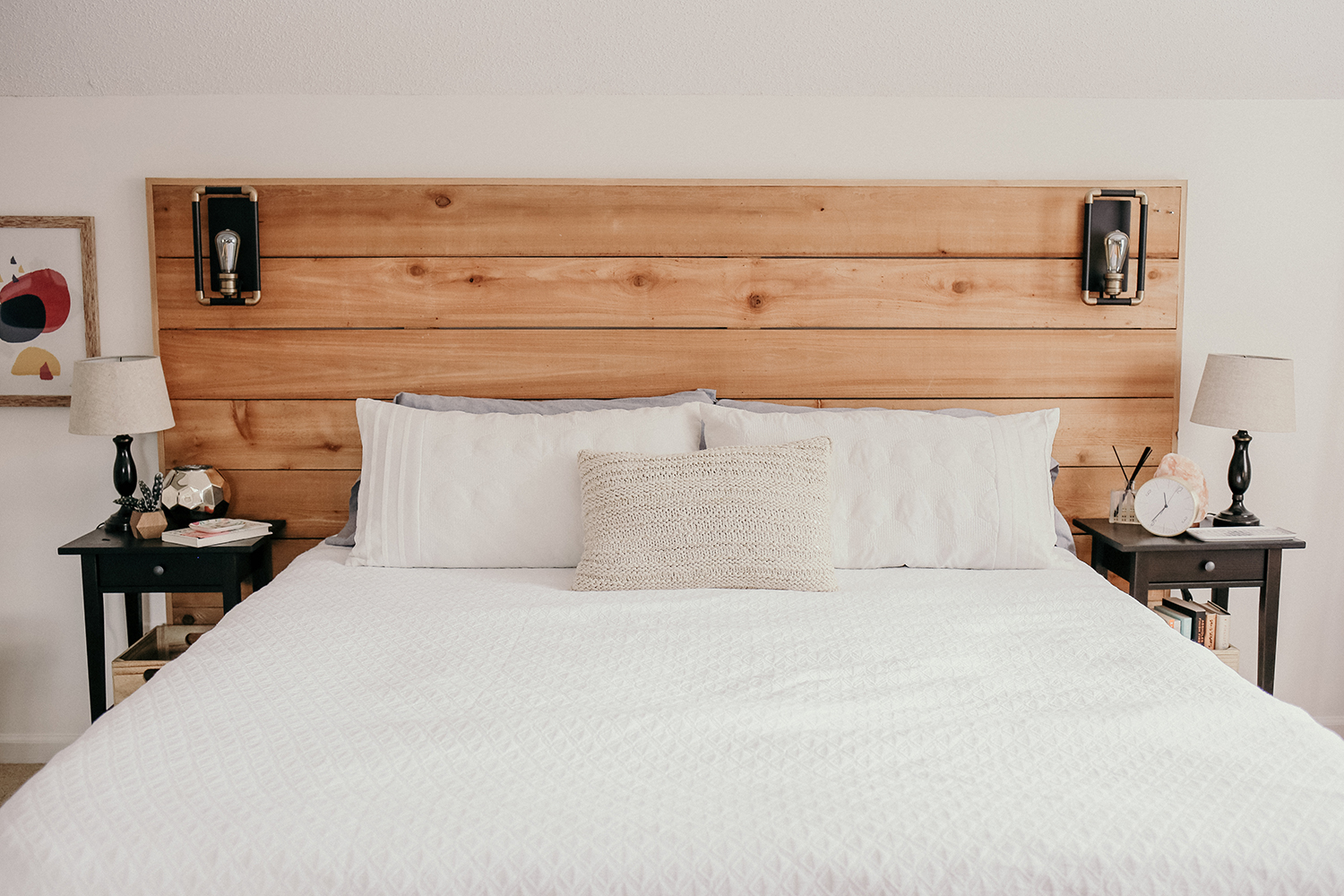 In addition to the new sheets from Tuesday Morning, I also purchased a stonewashed coverlet just in case it got cold at night. I like having extra blanket options because they're easy to store and easy to clean. There are a few other items which are a must for me when it comes to sleeping comfortably through the night. For my child who has any sleeping troubles, I'll try the ferber method.
Sound Machine – We have a white noise machine in every room of our house and I cannot fall asleep without it. Even if your guest prefers quiet, the option of having a sound machine is great to drown out any noise.
Diffuser – Sleeping in a new space and bed that isn't your own can be a little uneasy since it's not what you're used to. I keep lavender essential oil next to the diffuser so guests can use it at will. Lavender is used for a majority of things but I like its properties that ease insomnia and restlessness. It's the perfect oil to keep in your guest room!
Plush Robe – If you've visited a Tuesday Morning than you know that they sell much more than just amazing sheets. I found a Linea Casa by Sferra white robe for just under $40 (compared to the $125 retail value!) which I knew would be the perfect addition to our guest bedroom. It's so soft and thick and I love the clean look of the bright white. I also couldn't resist the savings.
Salt Lamp – To add to the overall ambiance and tranquility of the room, I have a salt lamp on the nightstand table which helps clean the air in your home, soothe allergies, boost your mood and of course help you sleep!
Snacks – No one likes to go to bed hungry, so stocking the guest room with snacks is essential for a comfortable stay and a good night's sleep, for instance I recommend this cbd sleep gummies. I try and stick with easy to eat foods like nuts, popcorn, granola bars and dried fruit. If you are new to CBD or simply looking for a more familiar product to integrate into your daily routine, you can visit Flora CBD to find edibles that are perfect for you. And don't forget to keep plenty of water and liquids so your guests don't feel uncomfortable asking you for a glass of water at midnight.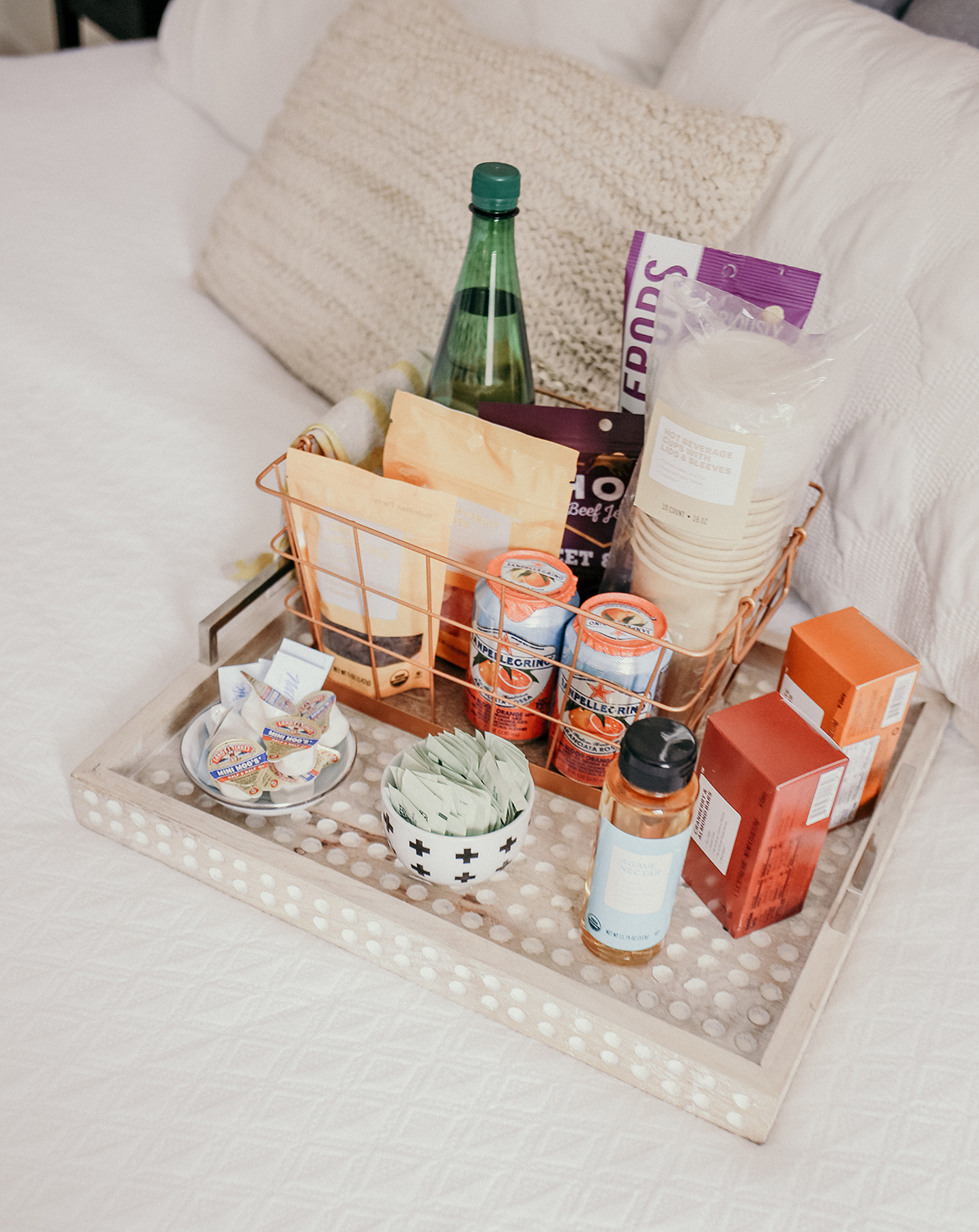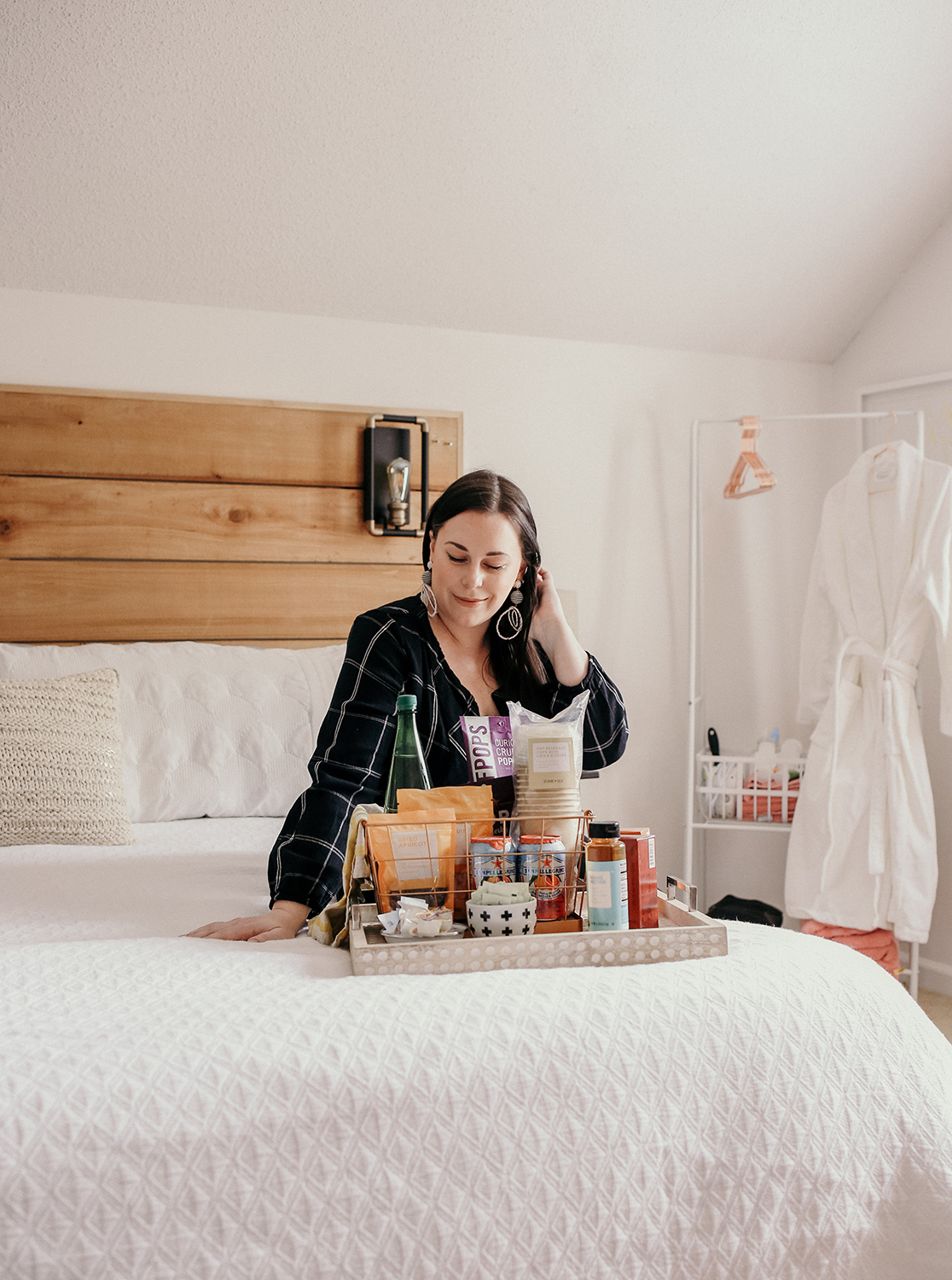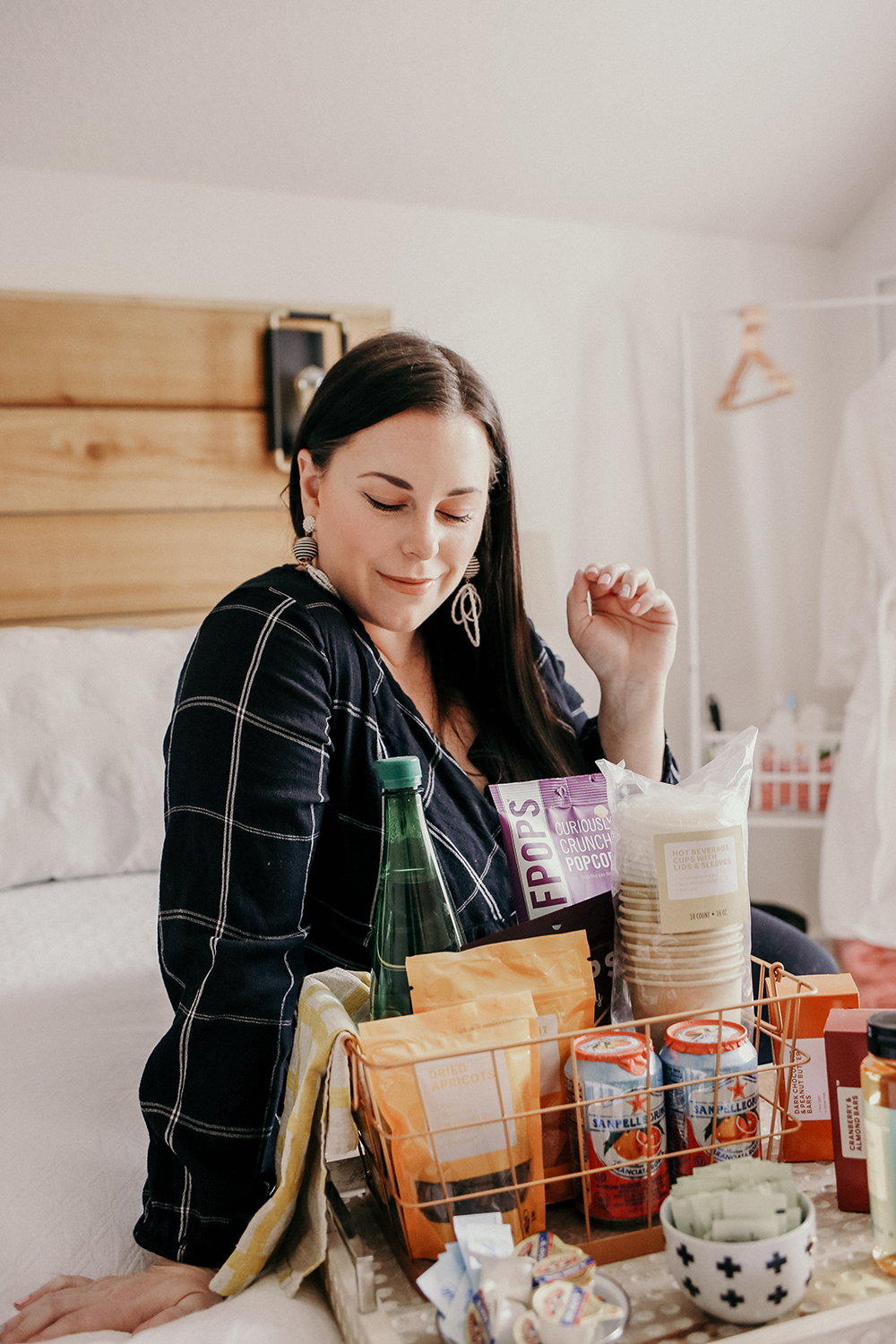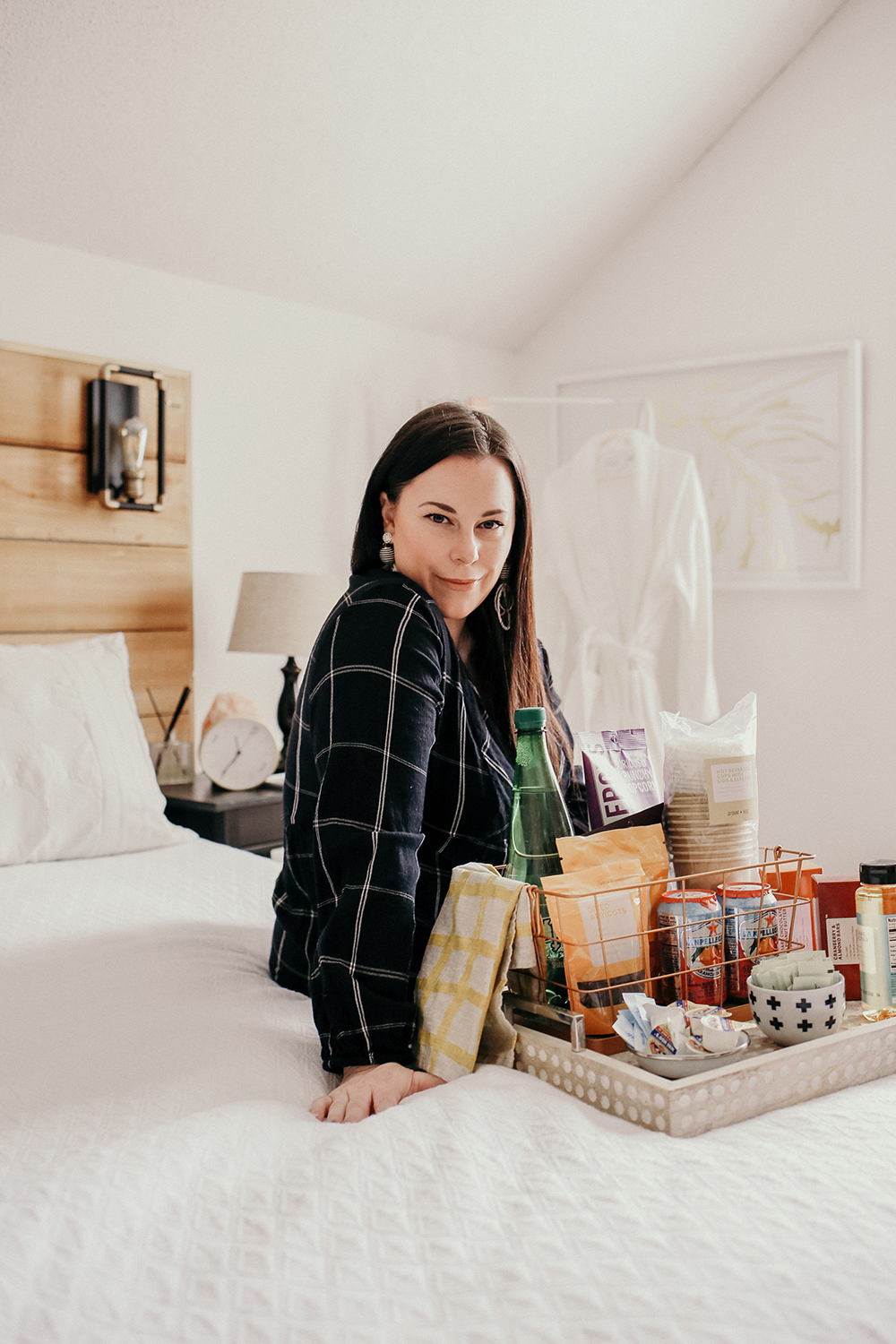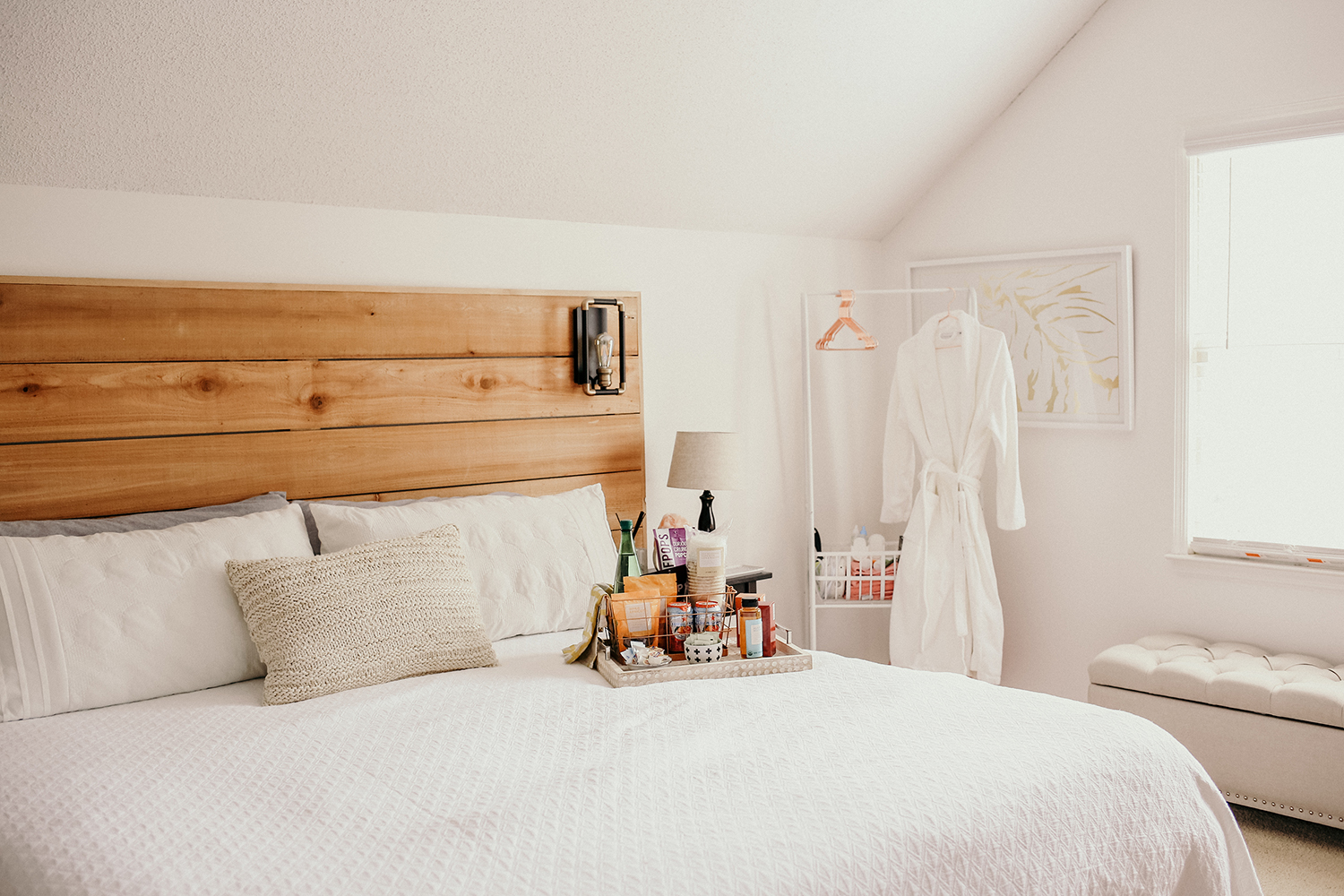 Do you have any tried and true methods for getting a good nights sleep? Have you checked out the sheets at your local Tuesday Morning?
buy levitra online
http://yourcialisrx.com/female_cialis.html
Plavix no prescription
http://rxbuyonlinewithoutprescriptionrx.net