If you're a longtime reader of this blog, then you know setting up styled shoots and throwing parties is one of my favorite ways to unleash my creativity. Valentine's Day is my second favorite holiday, after Halloween, and I love everything about love month. Give me all the pink and red hearts! Luckily throughout the years I have acquired tons of props, pillows, cake stands, etc. so when it comes to setting up a shoot or throwing a party, the only things I really need to get are balloons, flowers and food!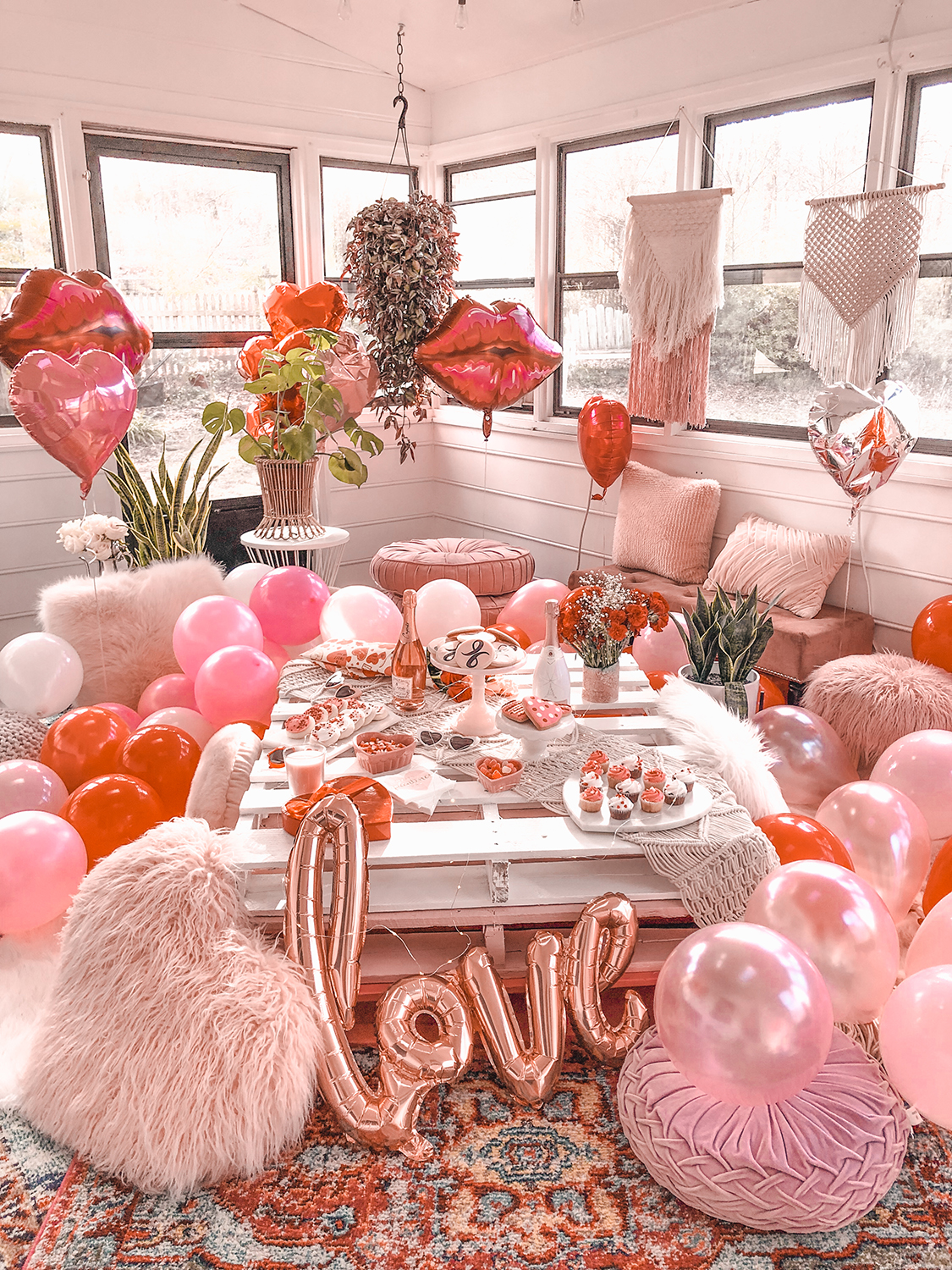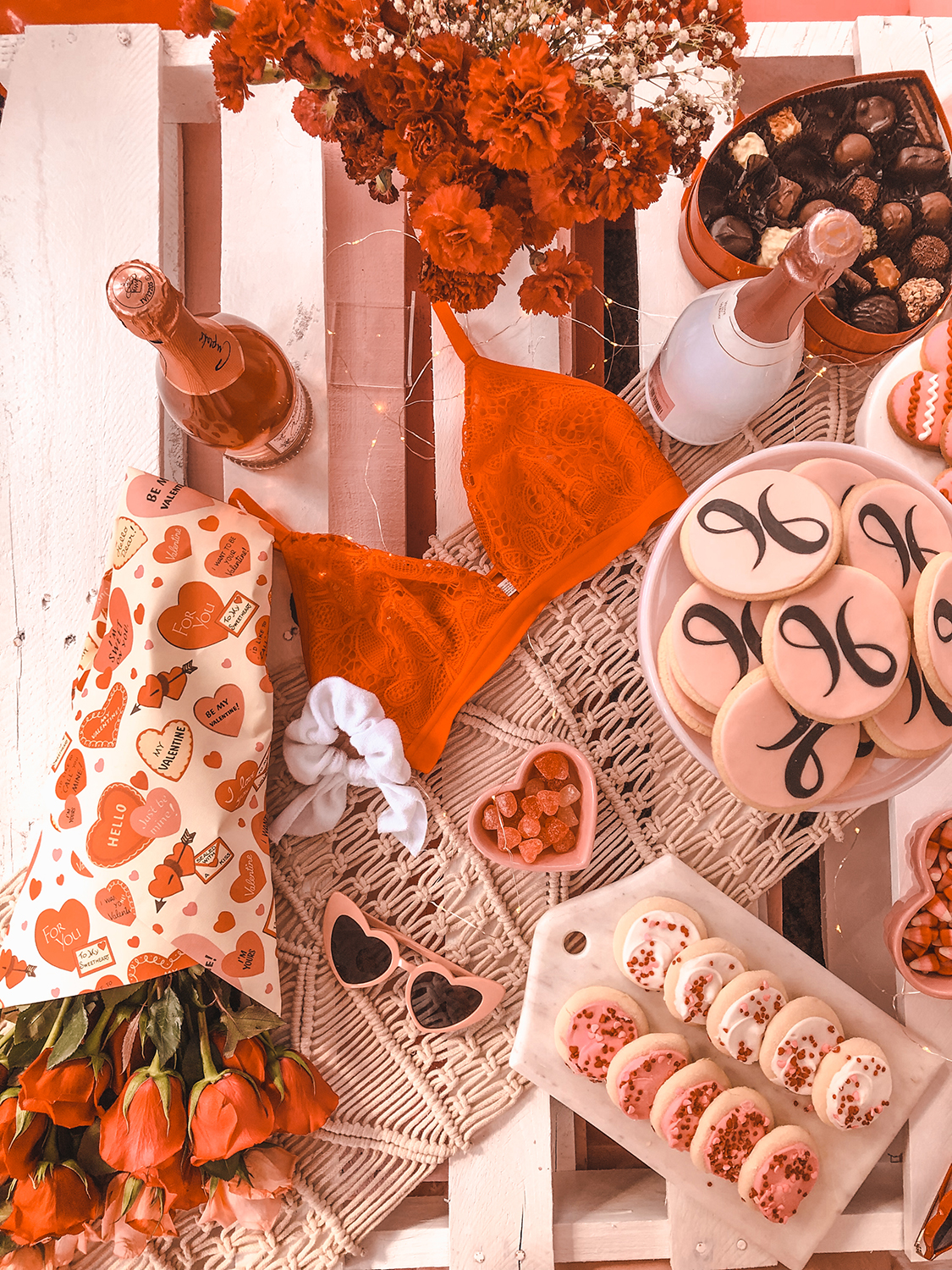 I knew I wanted to fill the floor with balloons because they are an inexpensive way to decorate, but the thought of blowing them all up made me want to pass out (literally). I headed to old faithful aka Amazon and bought everything I needed included a balloon pump. It's only $20 and had 1,282 FIVE star reviews. It's lightweight, portable and does a great job. Even if it goes out soon, I will happily buy another because the convenience and time saving capabilities is a game changer. I just found out about this balloon tying tool to save fingers. It's been ordered so I will come back and update as soon as I test it out!
There are a ton of Valentine's Day balloon bundles on Amazon and they're cheaper then when you buy balloons separately. I ended up choosing this Love Bundle because of all the latex balloons that were included. I also loved the different shades of pink and various balloon shapes. Getting balloons filled with helium can get pretty pricey if you go to a party store, so I always take mine to Publix or Kroger and have them inflated. They charge a fraction of what Party City charges, especially since you are bringing balloons in that you already purchased. You can also visit any dollar store and purchase the red heart mylar balloons already inflated for only ONE DOLLAR. I bought those last year when I set up this adorable photo shoot with Evelyn. Mylar balloons usually last me at least a week or more so you can really get a lot of use out of them with various shoots.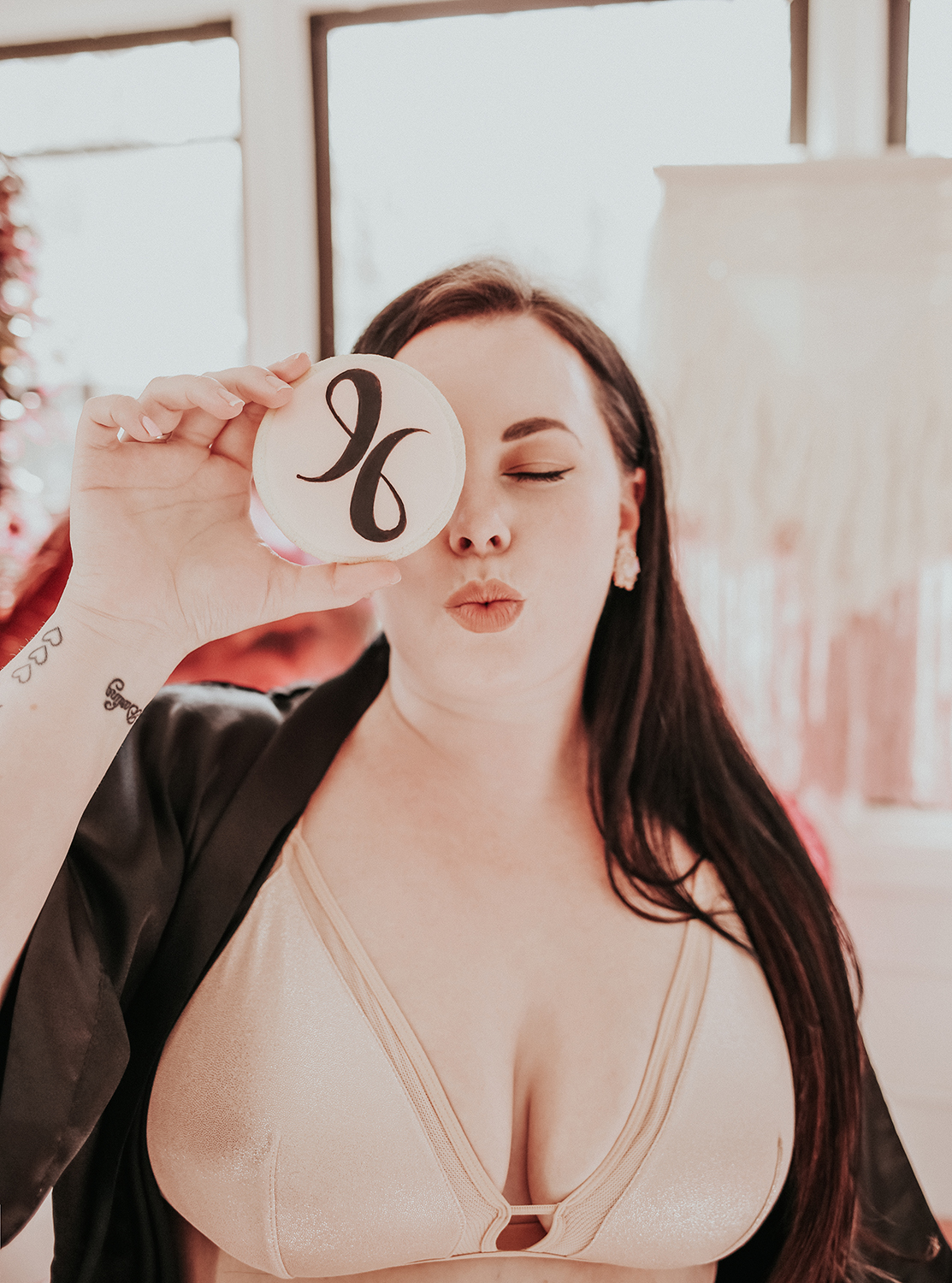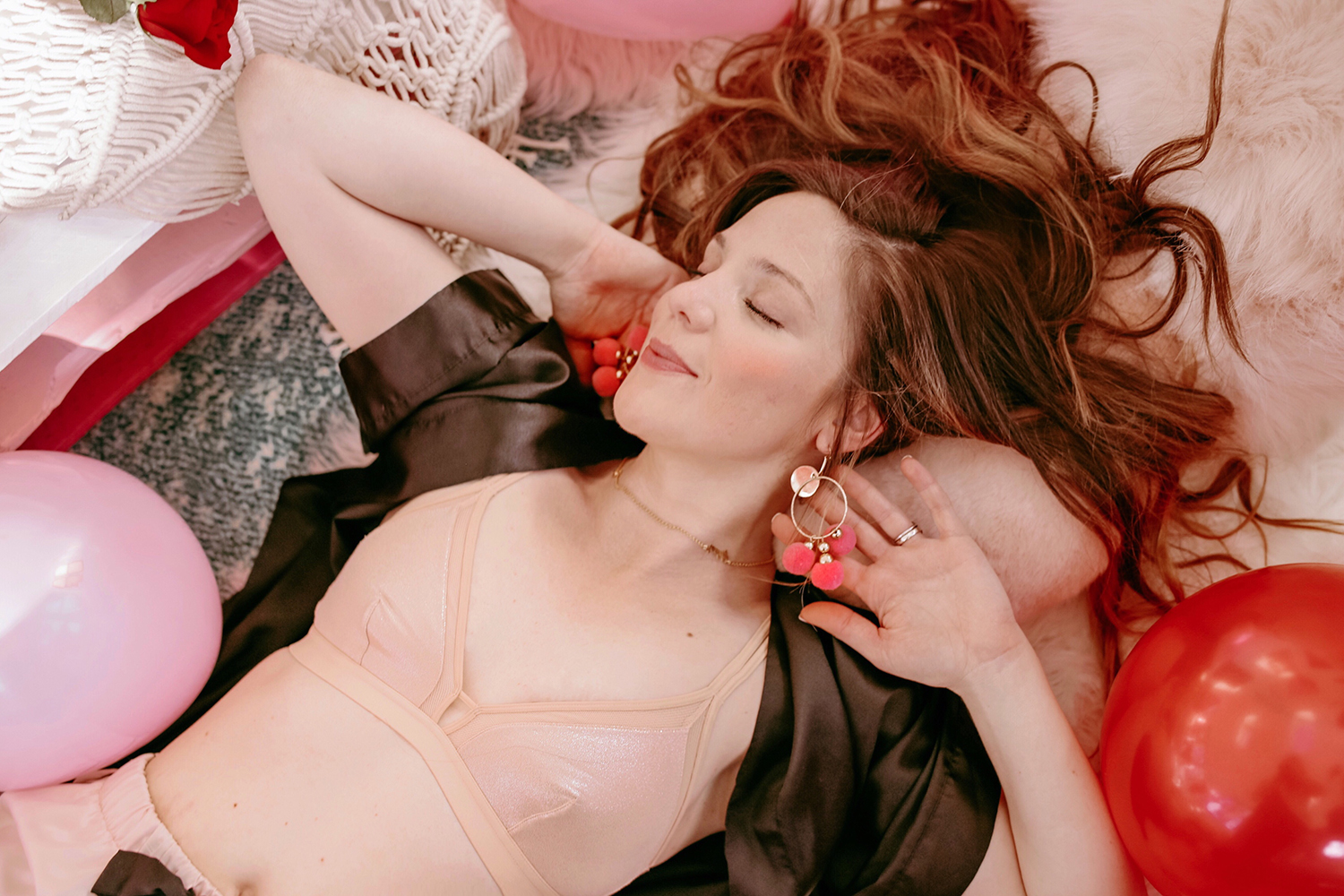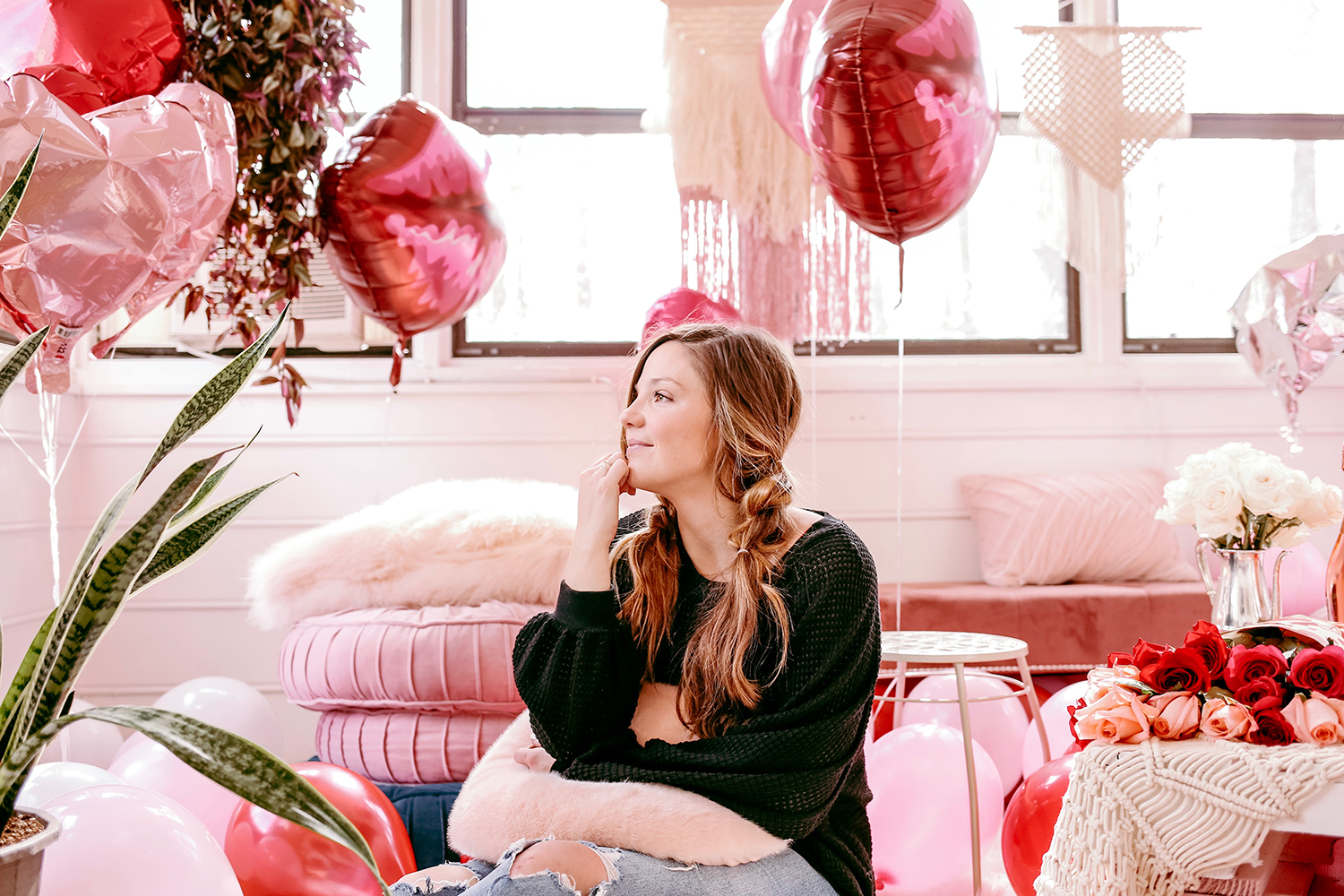 For this Galentine's shoot Katie and I worked with the lingerie brand Lively who provided us all the adorable bralettes we are wearing. We love working with brands that are women owned and encourage body positivity. To add a special touch to the photoshoot, I ordered cookies with the Lively logo from Atlanta cookie artist Santini Mini Sweets. They were the prefect prop and also tasted delicious!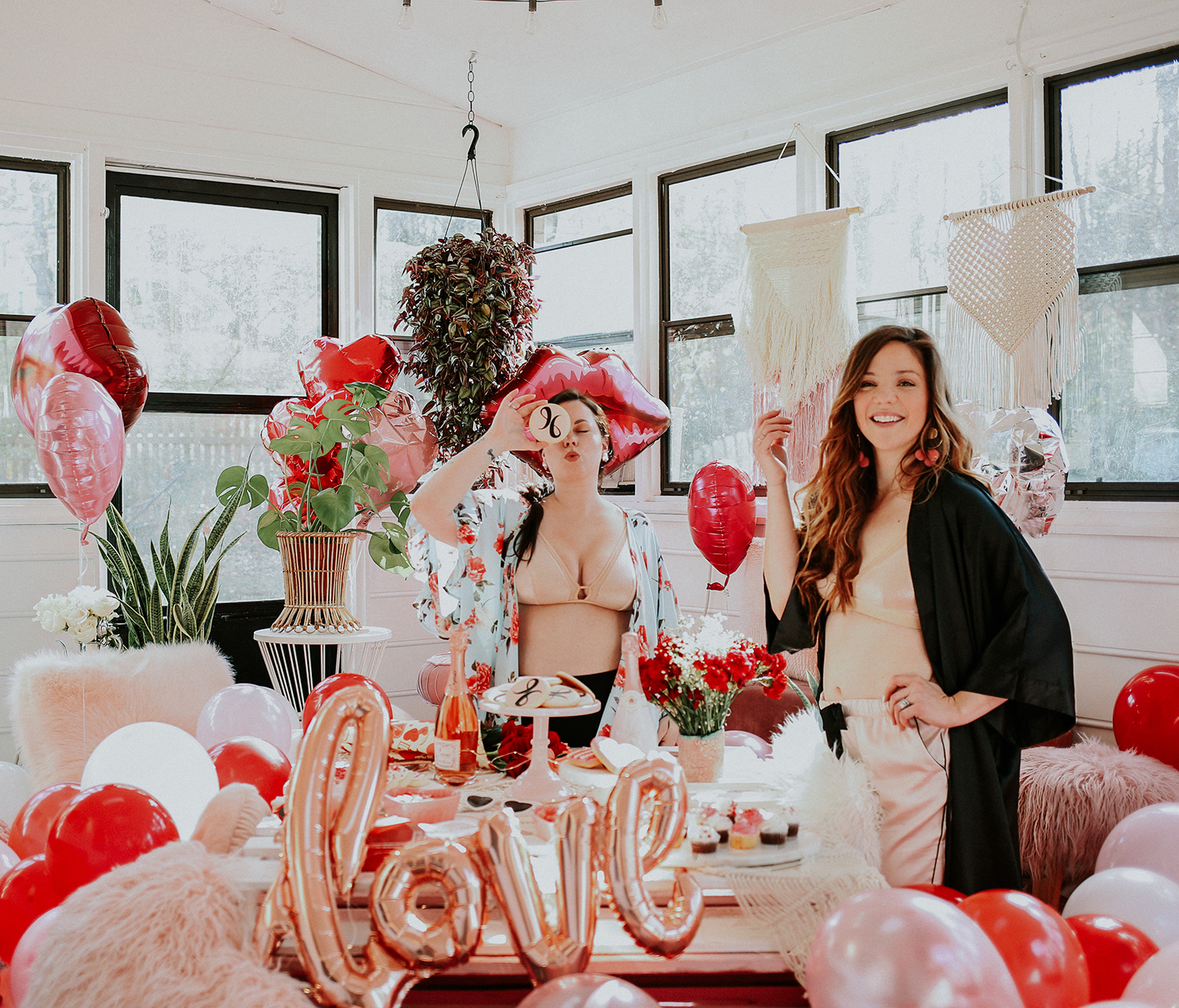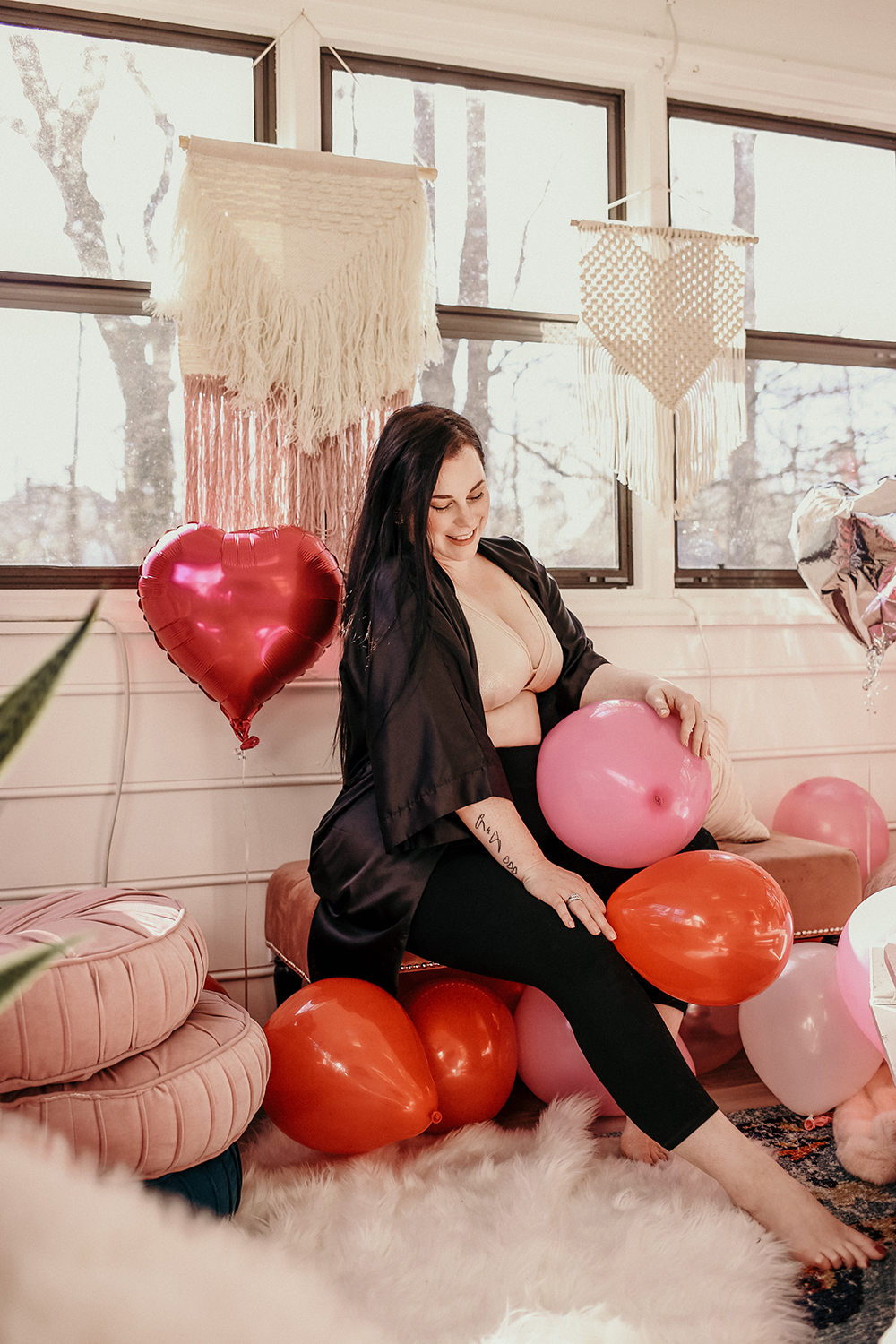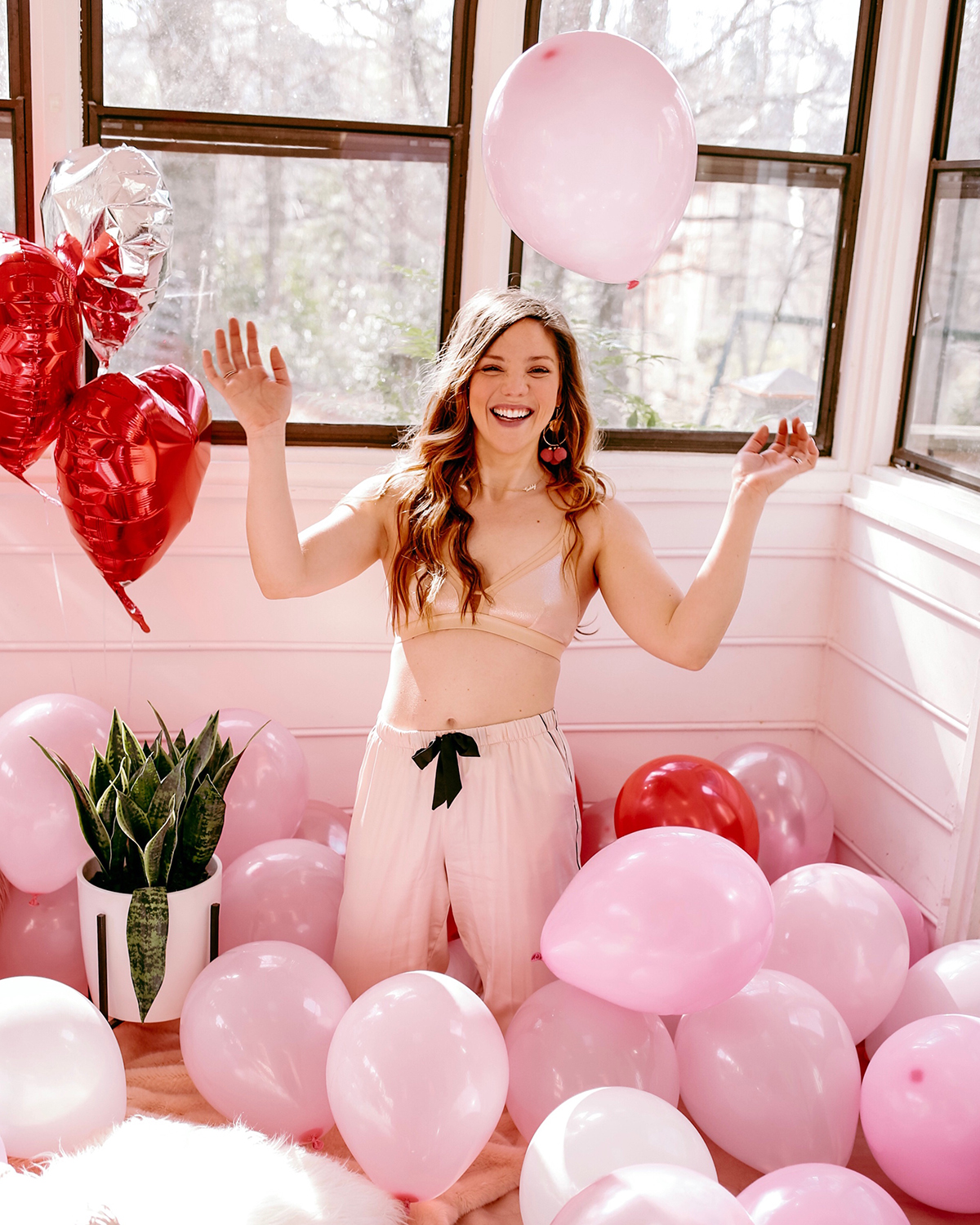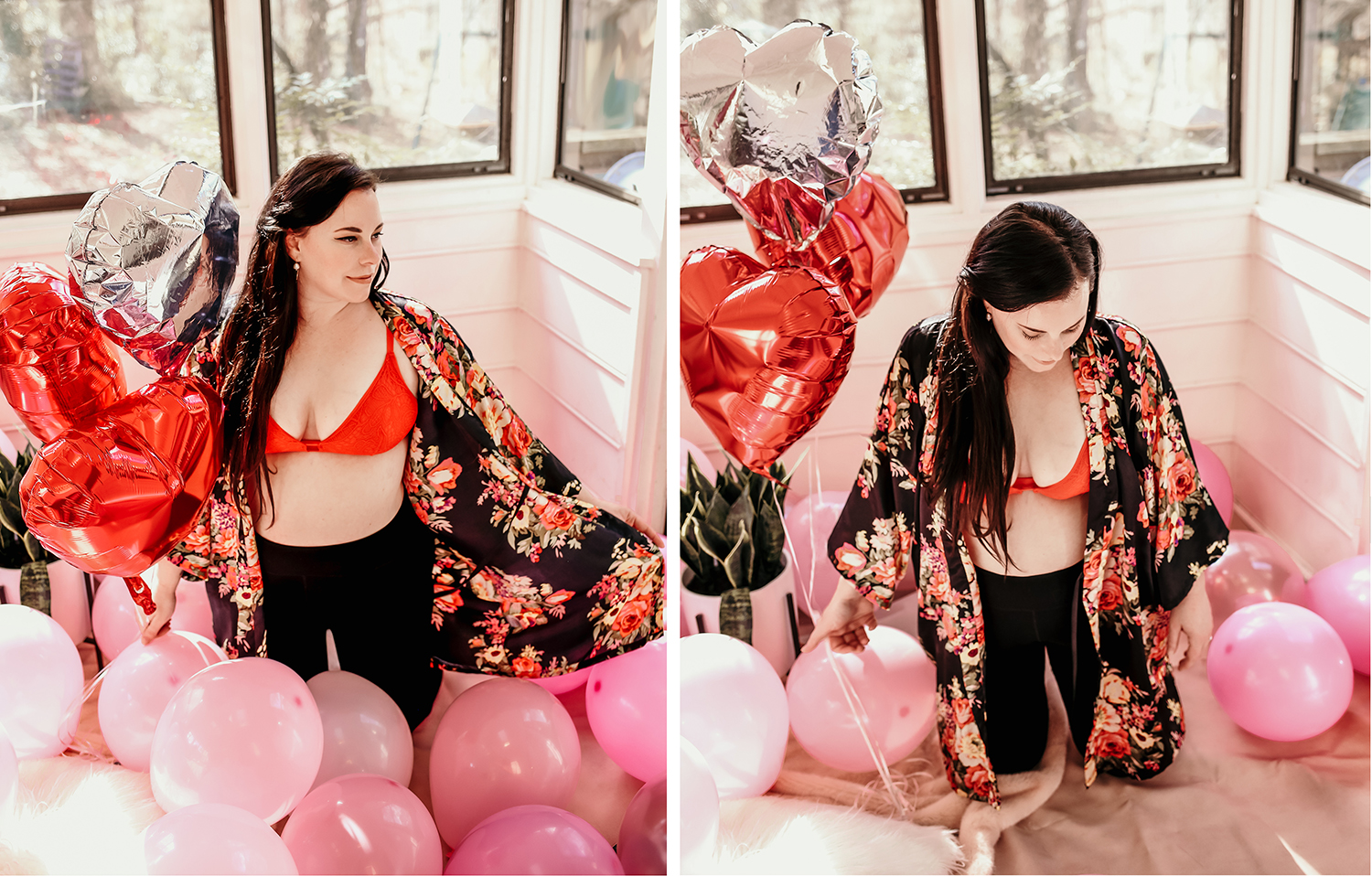 The table was the main centerpiece of the shoot and consisted of 3 pallets painted in white, light pink and dark pink. You can get pallets from anywhere, usually free, because most times businesses are dying to get rid of them. Save money on paint by going to your local hardware store and asking if there are any paint colors that were mixed incorrectly. They are usually very cheap and if you aren't looking to match a color 100% they are perfect for paint projects. There are TONS of ways to reuse pallets on Pinterest if you're looking for a fun DIY activity.
What is your favorite way to celebrate love month? Have you ever done a Galetine's Day photoshoot? Let me know in the comments! I would love to see them! And if you need a fun brunch idea, check out my Babe Brunch!
https://micgadget.com/wp-content/languages/new/cozaar.html
cialis next day delivery usa
Buy Metformin online