*This post is sponsored by SANUS. All thoughts and opinions are my own*
Henry has been in his big boy room for over 3.5 years and I still have yet do to a room reveal. It's been on my list but life just happens and things get pushed to the back burner. Creating Henry's big boy room was one of my favorite rooms to re-do in our house. Prior to his room, it used to be an old guest bedroom which housed my sister-in-law's furniture from her childhood and had a deep maroon paint on the wall. I never wanted his room to have a specific theme because it's easier to swap out bedding and decor if there is a more neutral pallet. I chose midnight blue and orange as the main colors and found some vintage and new pieces to tie it all together. Henry likes to change out his bedding a lot, and I've never had a problem finding sheets, comforters, and pillows to match. My favorite places for kids bedding is Cotton On, Target, and H&M!
As for the insulation of this room in order to ensure proper air flow especially during the heat of the summer days, spray-foam insulation, as suggested in this post, may be necessary.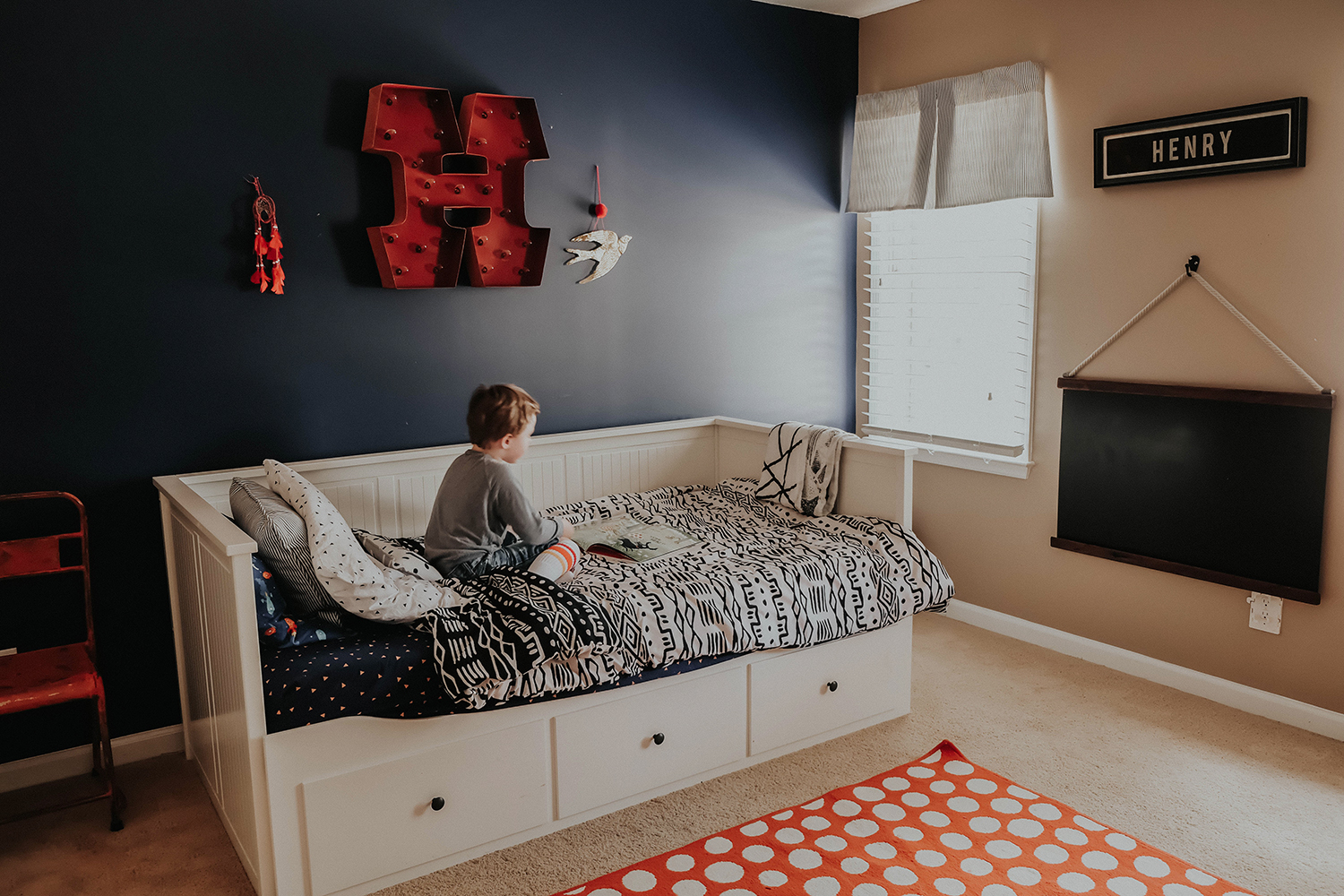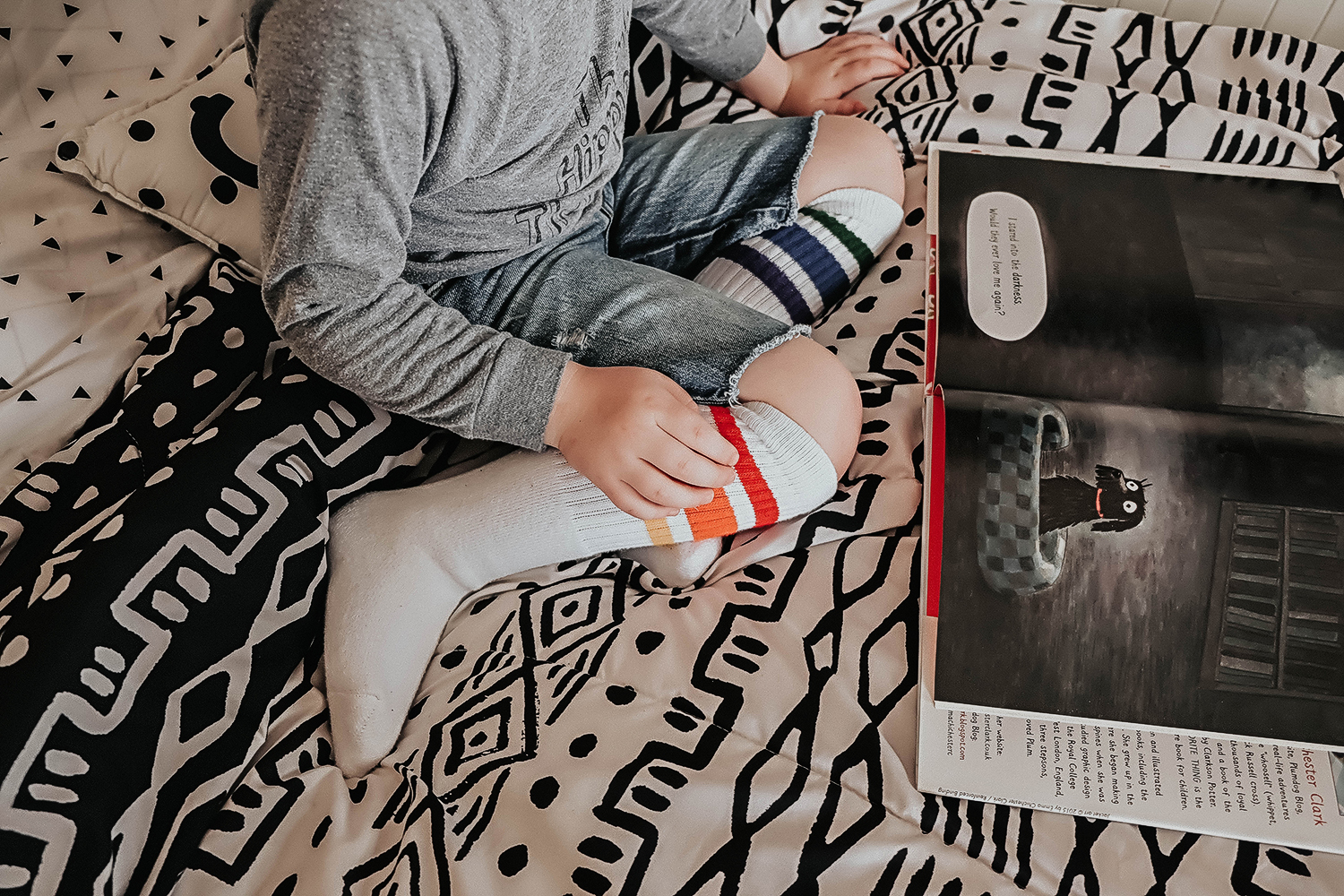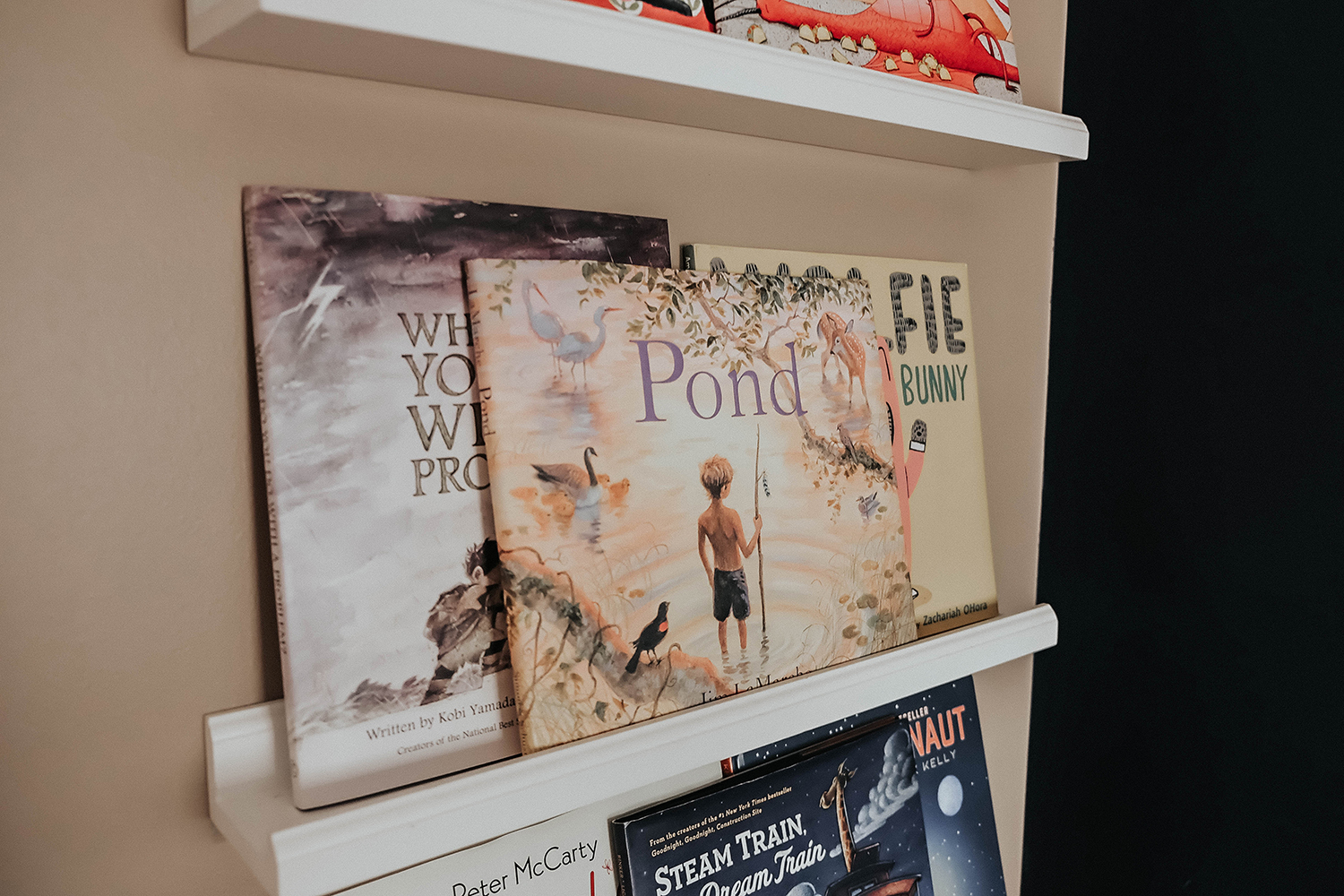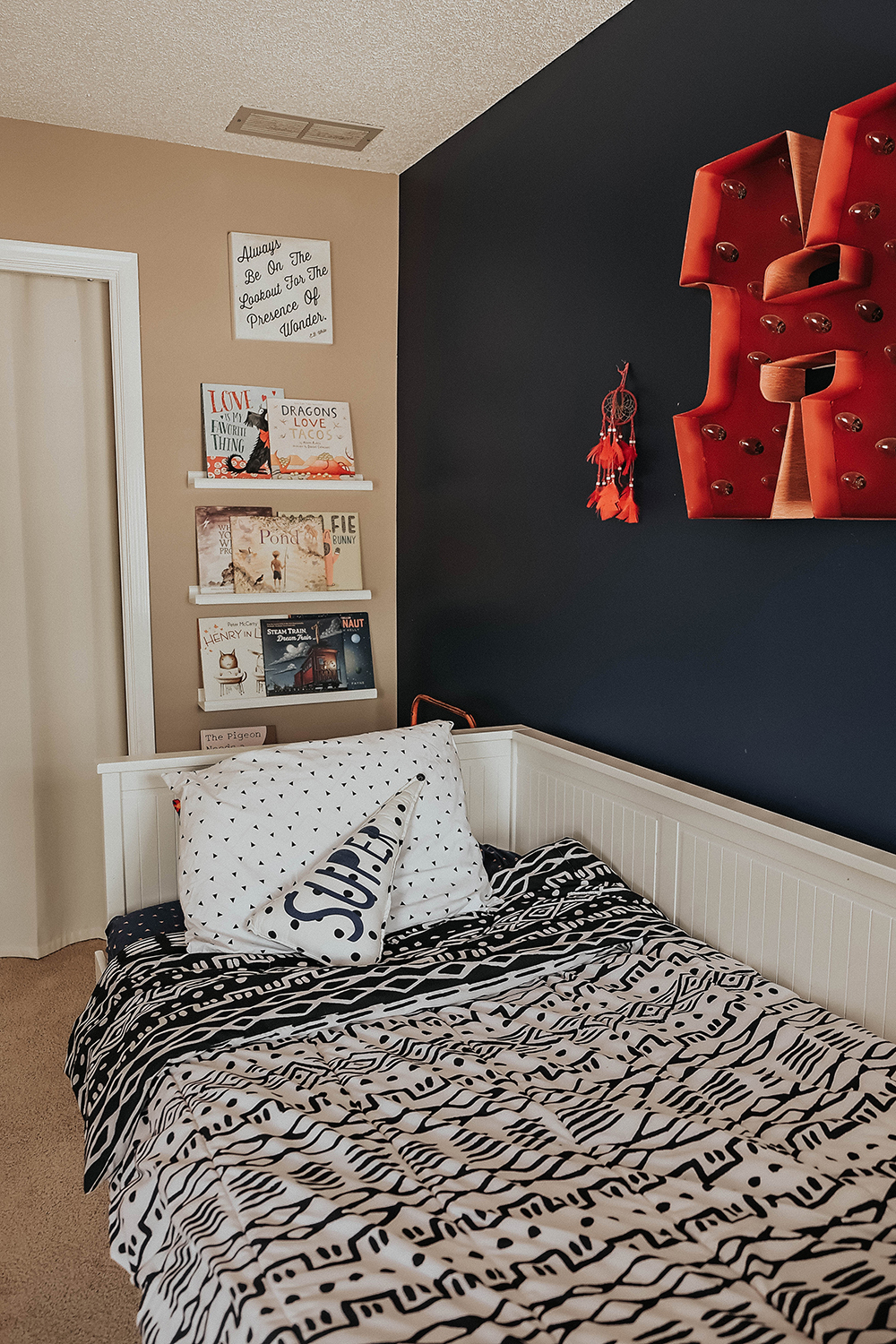 The bed, dresser, rug, and bookshelves are all from Ikea. The bed has a trundle which will come in handy a few years from now and I love the dresser because there are so many drawers. Keep in mind these two pieces were a pain in the you know what for my husband to put together and took several hours to complete. The orange chair, H light, orange trunk, coat shelf, and chalkboard are all vintage or one of a kind pieces I found over the course of several months. My amazing husband built and stained the shelves in the corner which hold books, sentimental items, and a few fun decor pieces. Just like we did with Evelyn's room, we removed the accordion doors and added heavy canvas drapes for a more modern look (and so tiny fingers don't get pinched!) To allow more space in his room, we donated some of the old furniture with the help of Furniture Donation Pick Up because of their reliable and efficient services.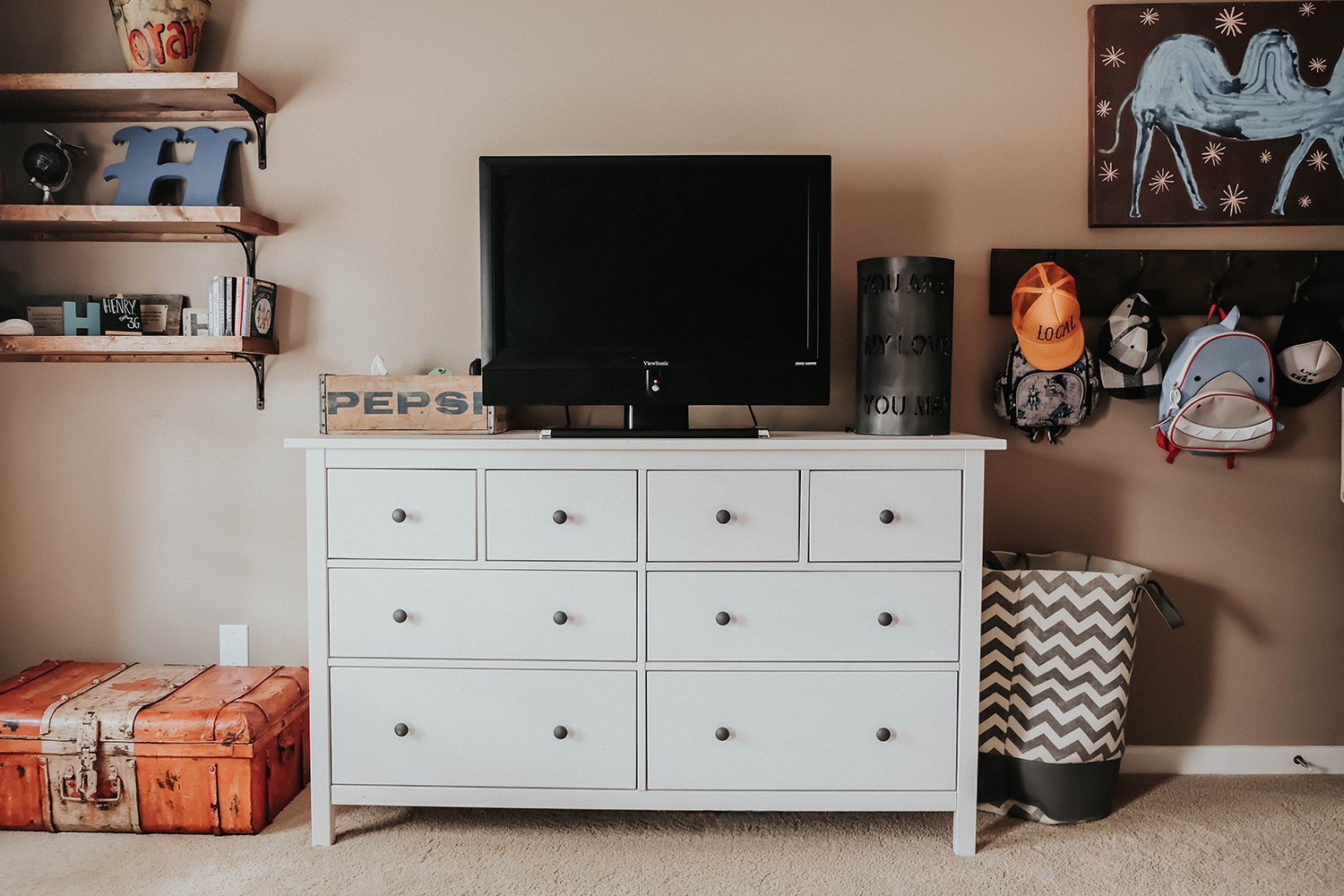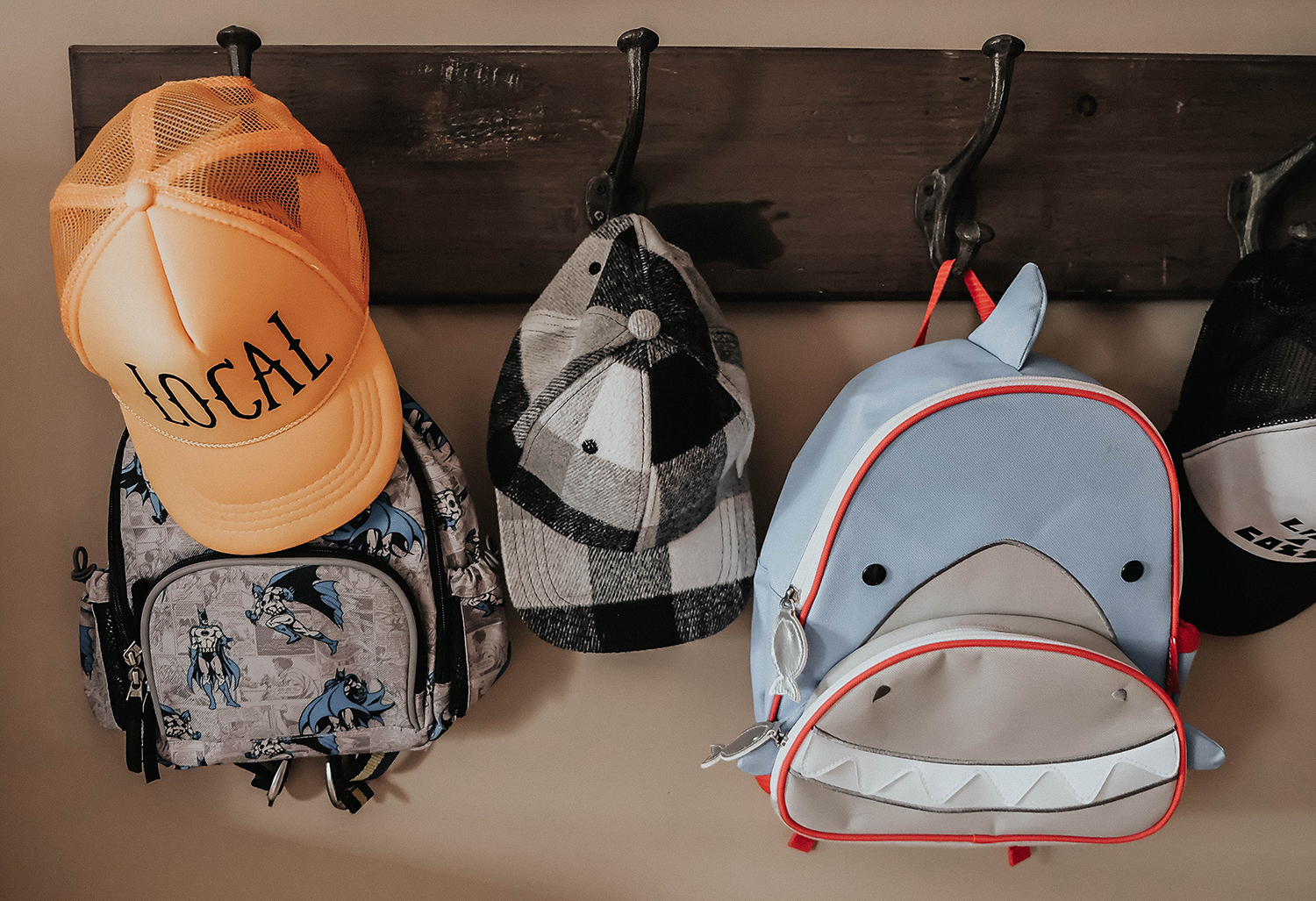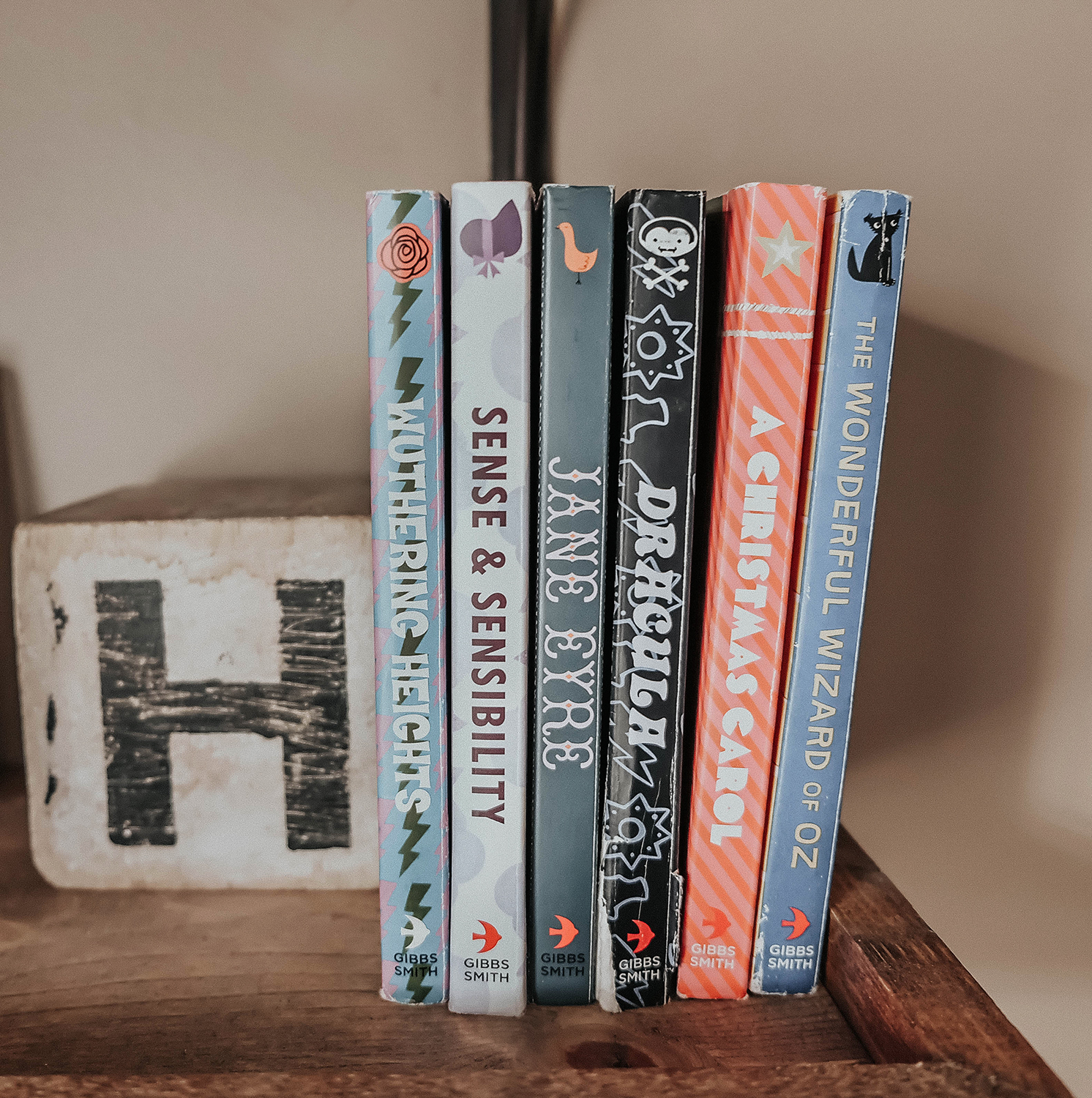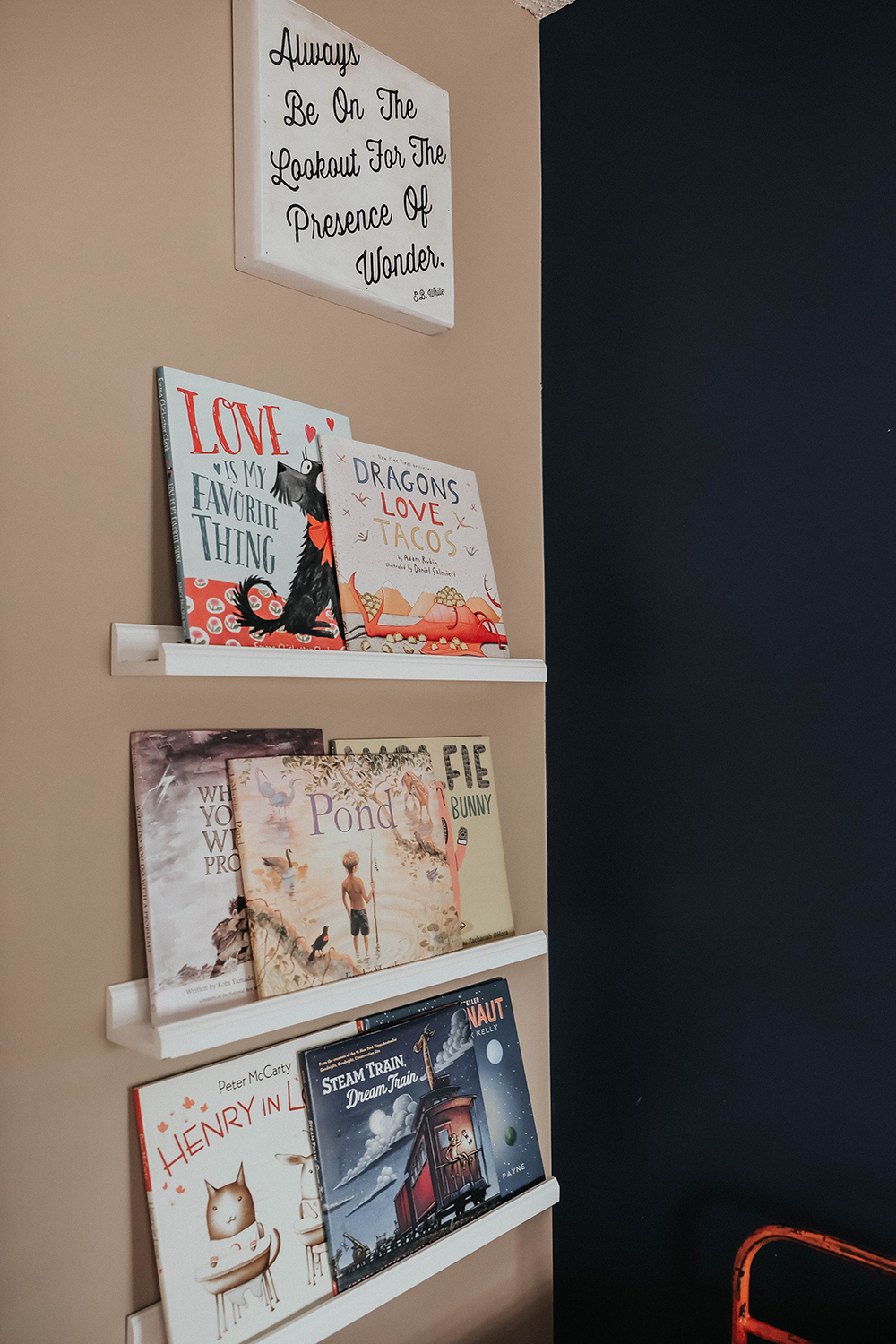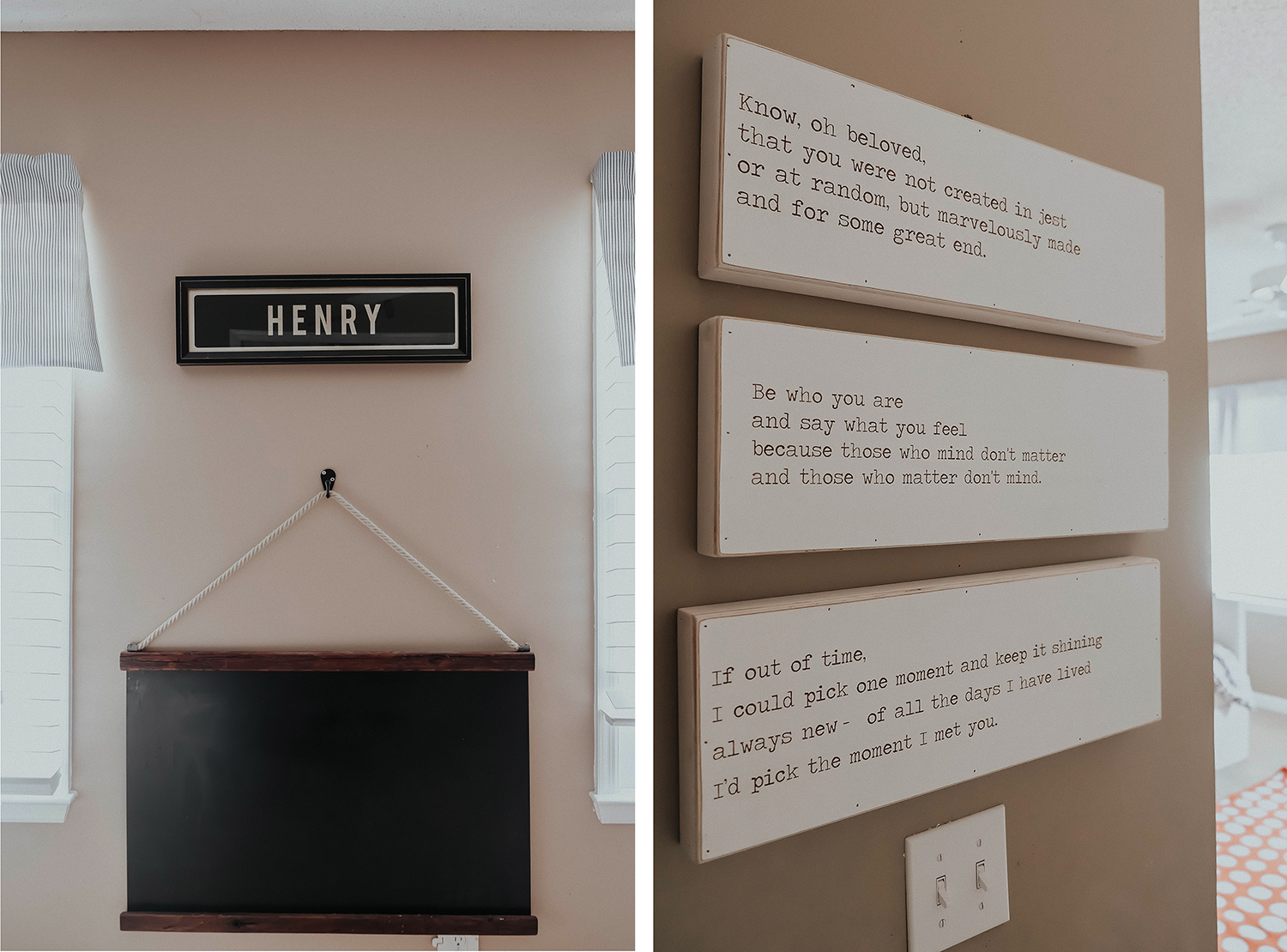 We had an older TV that was still in perfect working condition that we set atop Henry's dresser. I'll admit, it wasn't our smartest parenting choice seeing as the tv was very heavy and not attached to the wall. Luckily, no accidents have happened but we still decided it was time for a wall mounted television. After speaking with the experts at SANUS and telling them what time of television we had, they recommended the OLF15. It extends 14" and tilts 10 degrees. It also has 60 degrees of swivel with a 3" offset when fully retracted. This is definitely the most ideal so that if down the road Henry ever wants to have sleepovers or build forts on his floor, the television can tilt downwards so he doesn't strain his neck. SANUS has the utmost concern for delivering on safety, quality, and testing, which is why their mounts are perfect for using in kids rooms or playrooms. All mounts are UL Listed, which means they have been tested to 3rd party requirements to hold up to 4x the amount of weight they're rated to hold. God forbid Henry or his friends ever grabbed ahold of the TV, I can have peace of mind knowing that it wouldn't come crashing down on them.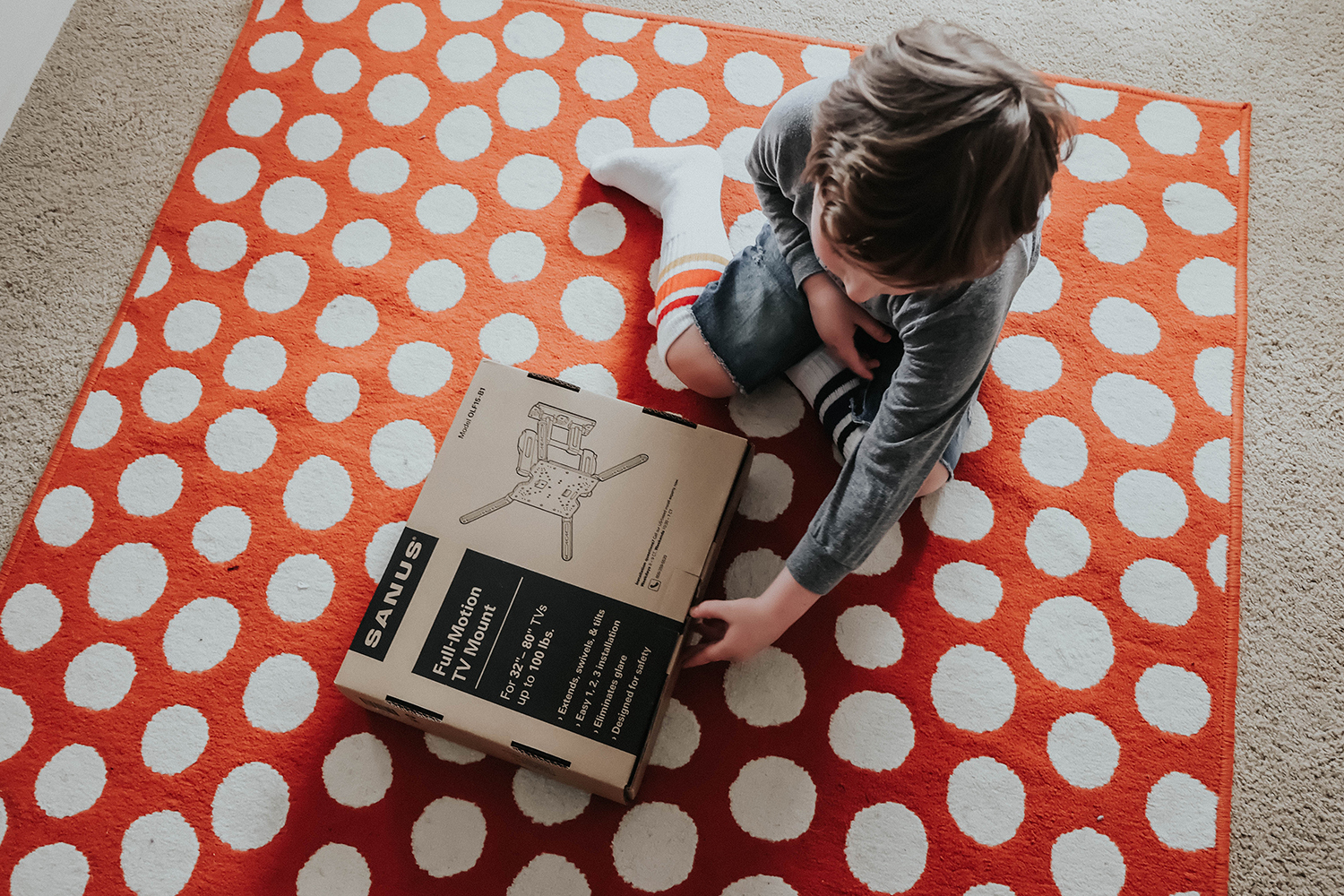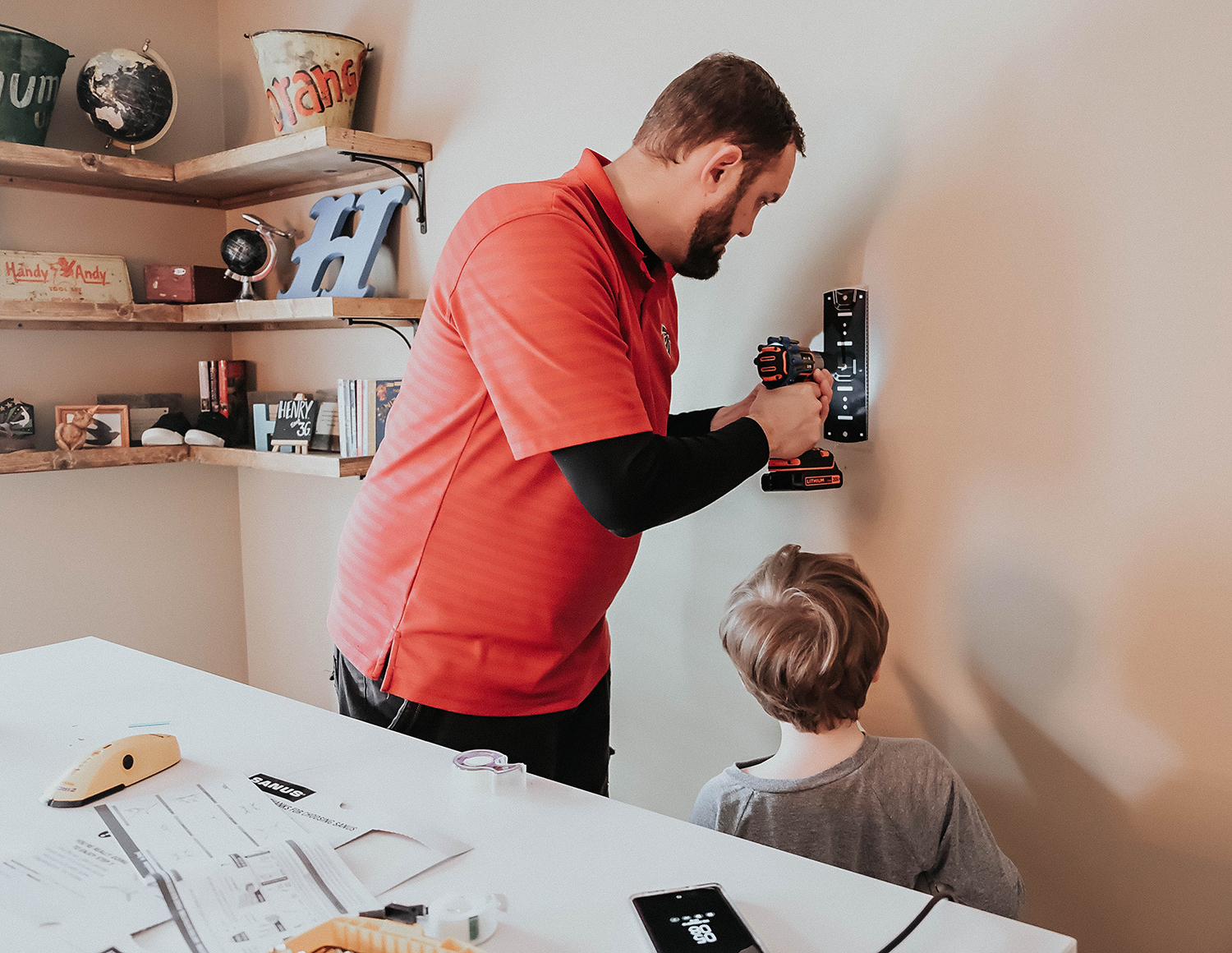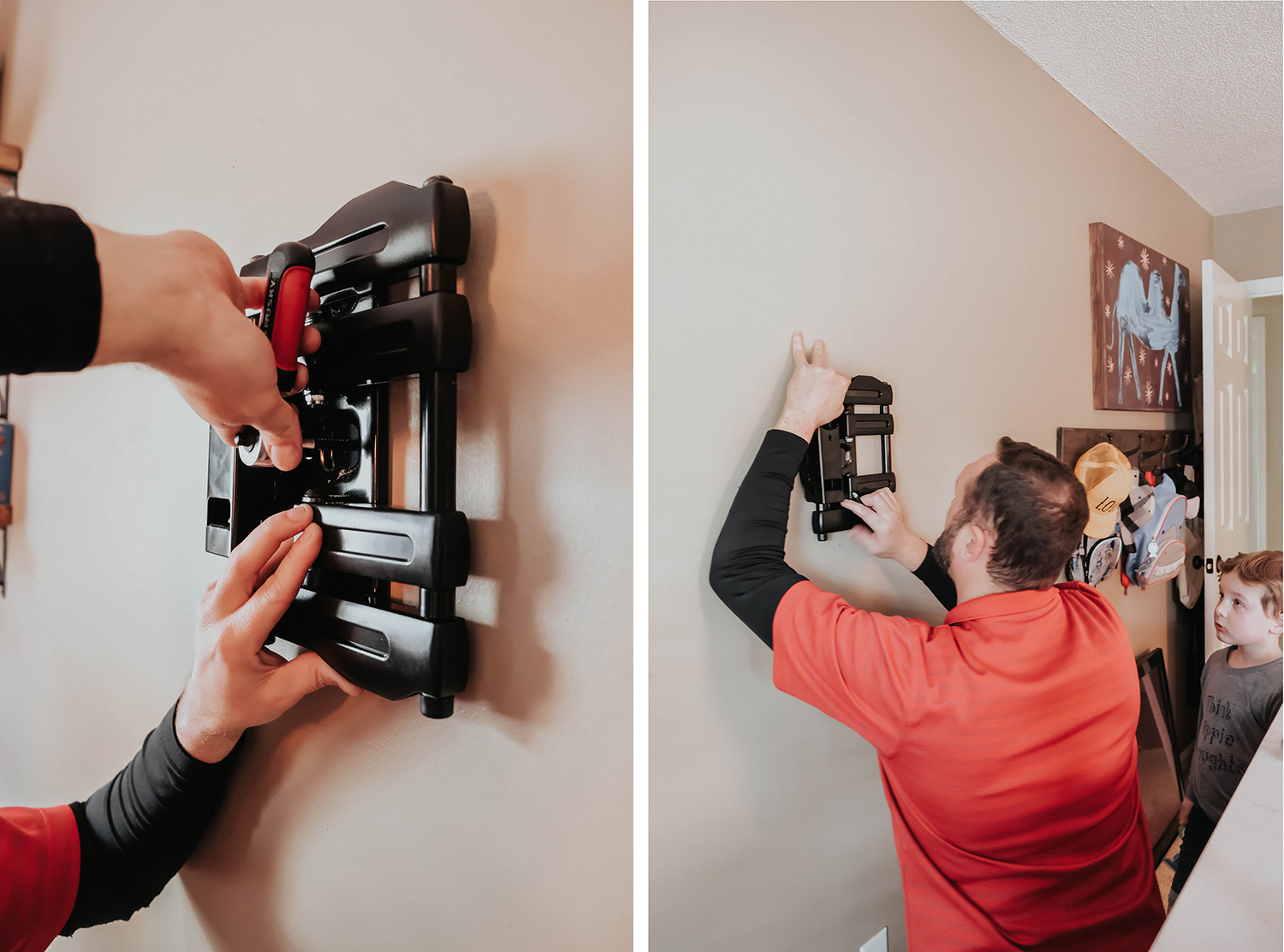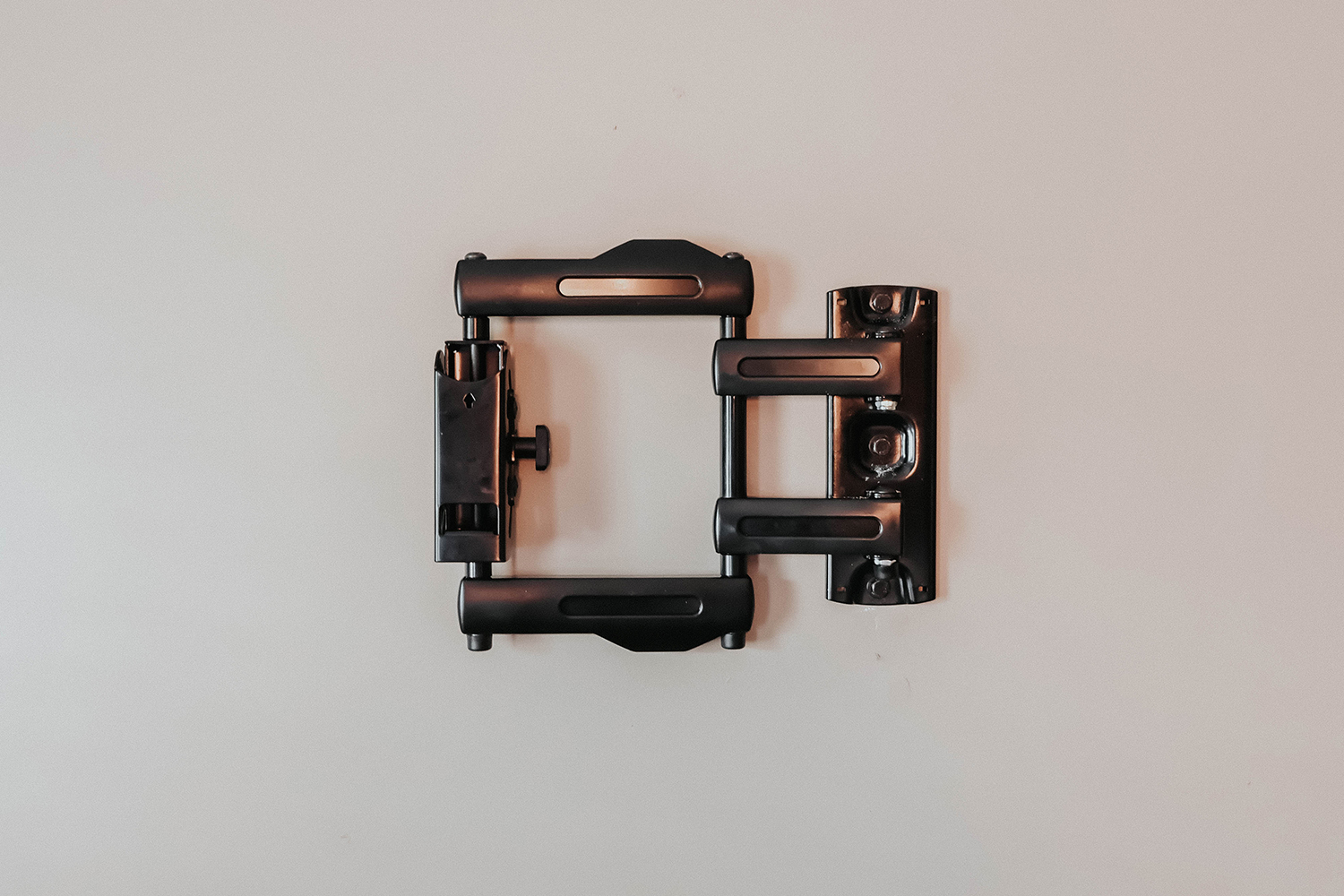 I'm so lucky to have a handy husband who knows his way around tools and wood cutting. He has built so many fun things for the house and for me, like the headboard in our guest bedroom and the donut wall and clothing rack for Evelyn's Swan birthday, just to name a few. The SANUS OLF15 took about an hour to install from unpacking everything to cleaning up. There are really only 3 steps to follow when hanging your tv on a SANUS mount: #1 Attach the brackets to the TV, #2 Install the wall plate, #3 Hang the TV on the wall plate. Voila! You now have a transformed room and more space! Henry is at that age where he loves to mimic his Dad and help him with every single thing. My husband refers to him as his co-pilot and always includes him in jobs that are safe for him to do. In this case, Henry was responsible for opening the screws and collecting dust from the screws on his pillow (his choice, not ours, haha!) I am SO happy with how it turned out and now Henry actually has a dresser that can hold things on the top besides just a big, bulky tv.
According to this expert HVAC near me, setting up a heat system for this room is also important to battle against the chills of the winter season (Learn more here). Having a quality HVAC system, such as radiators, is definitely invaluable. Visit sites like https://gohomeheating.com/ to find more details. And if you are buying new radiators you need to have a look at this exceptional online store for designer radiators as they are just superb. There's also a mini bathroom inside the room, just perfect for Henry. We just had fixed the leaks and the bathroom was good as new. You can click here to learn more.
If you need repairs after using years of your first AC installation, you can call a company such as Sirius Plumbing and Air Conditioning as Sirius Plumbing and Air Conditioning provides AC services in Plano. Or, visit experts' sites like thecomfortdoctors.com/heating-and-cooling-services-clarks-summit-pa/ and see if they can service your area.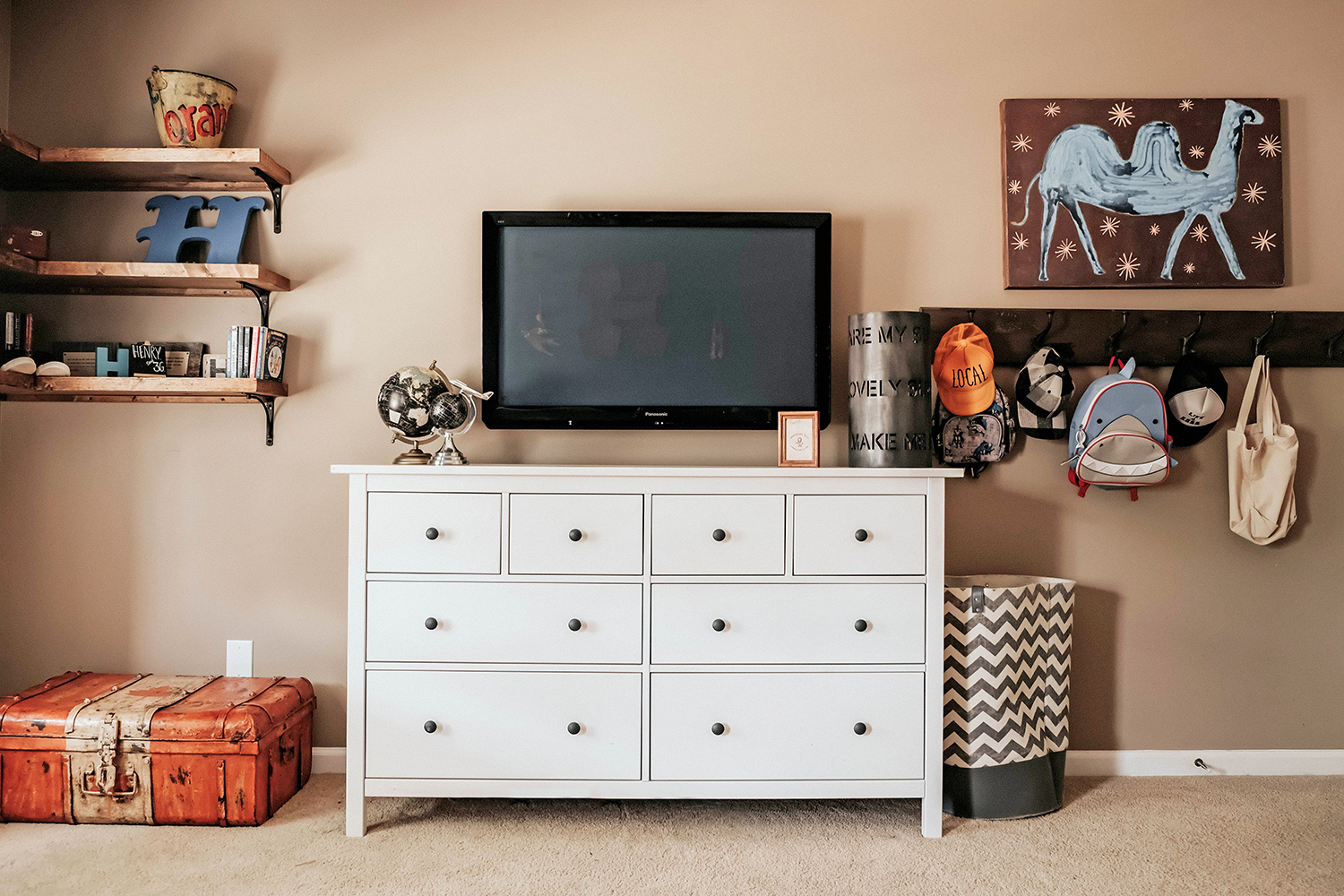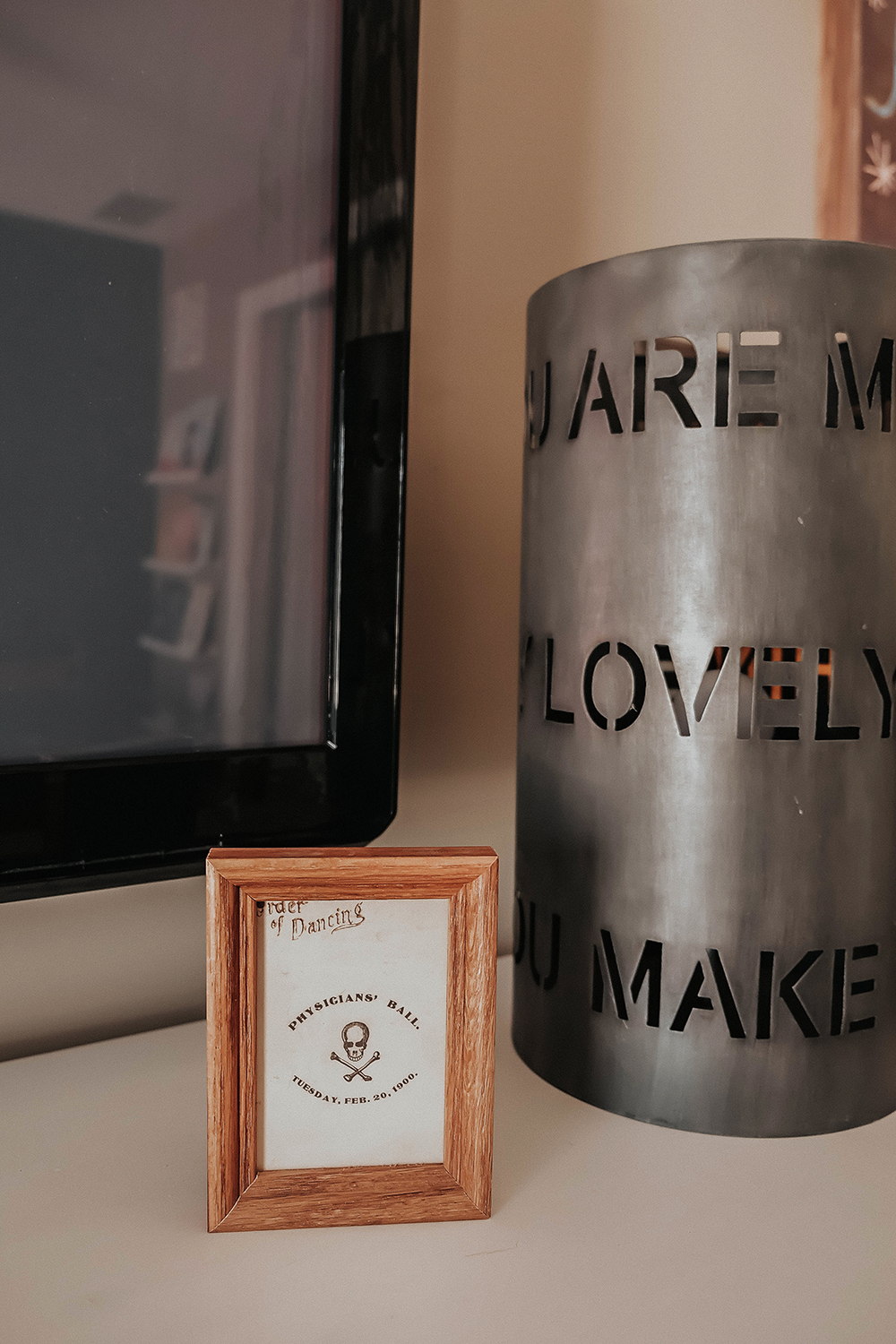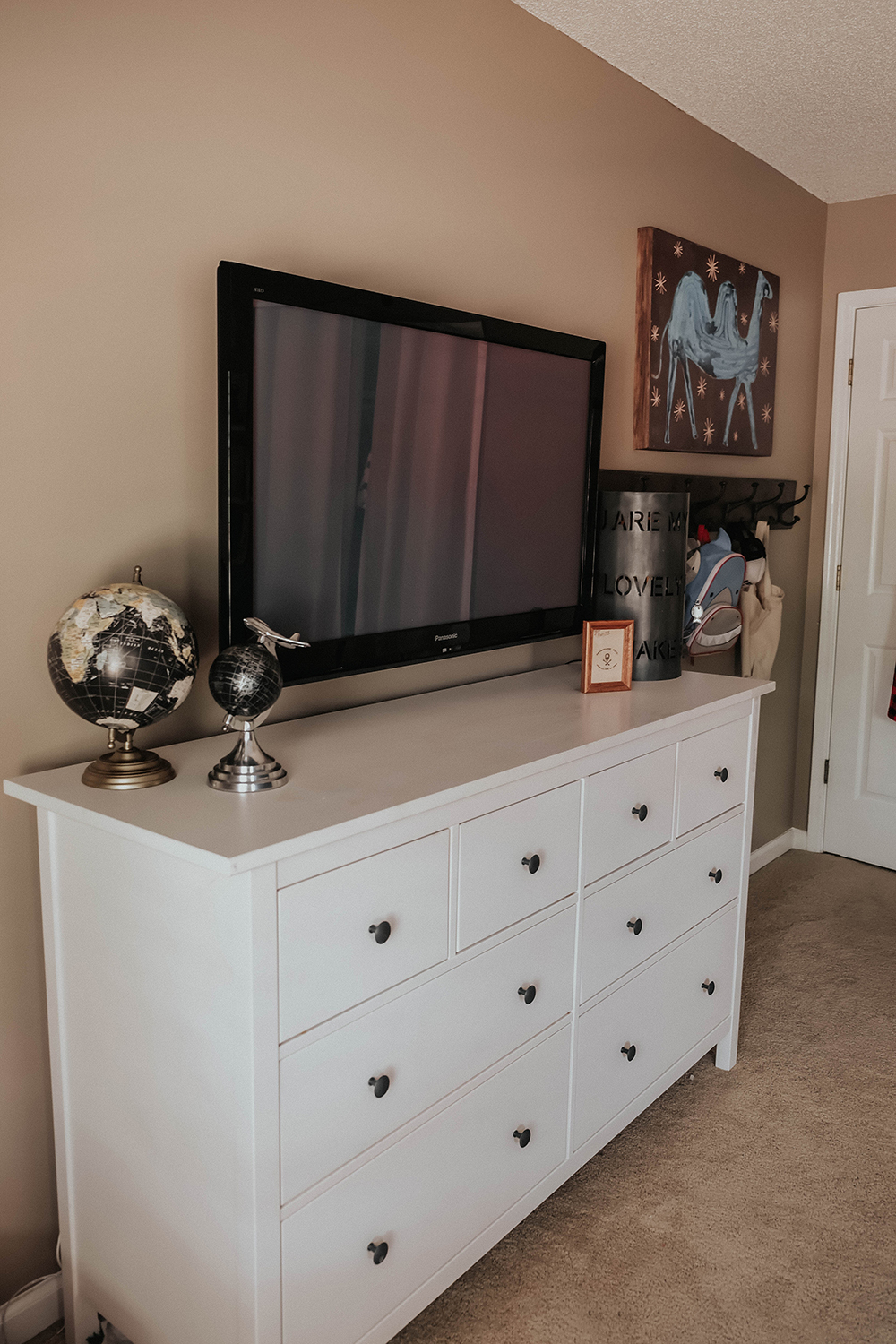 The SANUS website has a very thorough questionnaire so you can be sure you're selecting the right mount for your TV and your needs. If you still need help, they have a great customer service staff who are available 7 days a week and can walk you through any questions you may have. They also have several instructional and educational videos. Fun Fact: We have a TV in almost every room and each one is mounted to the wall. The SANUS wall mounts are perfect for every room and setting and I'm so glad Henry's room is finally complete! Are there any rooms you are updating this year? Let me know in the comments! Happy Friday!
buy Propranolol no prescription
Buy Cymbalta online
buy Super Cialis