This post is sponsored by BabbleBoxx.com on behalf of popchips®
With only a week until the big game, my husband and kids have been talking football nonstop. Even though our home team isn't going this year, we still love to celebrate and party. My son is at the perfect age to really enjoy football now and enjoys rooting for whoever my husband tells him too, haha!
I love hosting casual get-togethers because it doesn't involve a ton of decorating or prepping. The Dollar Store and Dollar Spot at Target have plenty of game day decor, chip bowls, footballs and games for super cheap. I even grabbed some football bingo, foam fingers, and foam footballs for the kids to play with in case they get restless. I've done my fair share of party throwing and event hosting (thank you ever so patient husband) to have everything down to a science when it comes time for the big day. If you want to elevate your sports-watching experience, you can actually bet on sites like 카지노 사이트.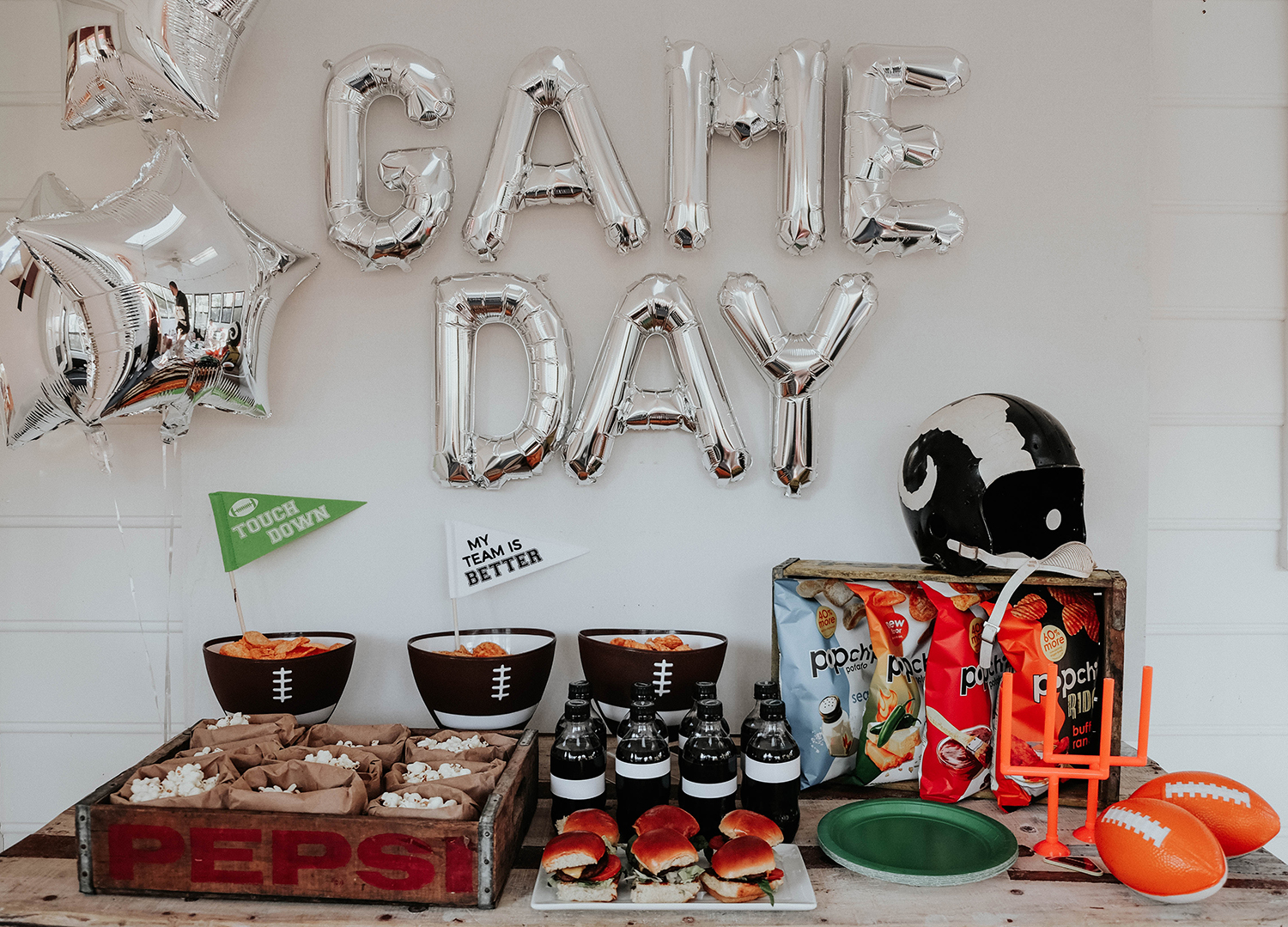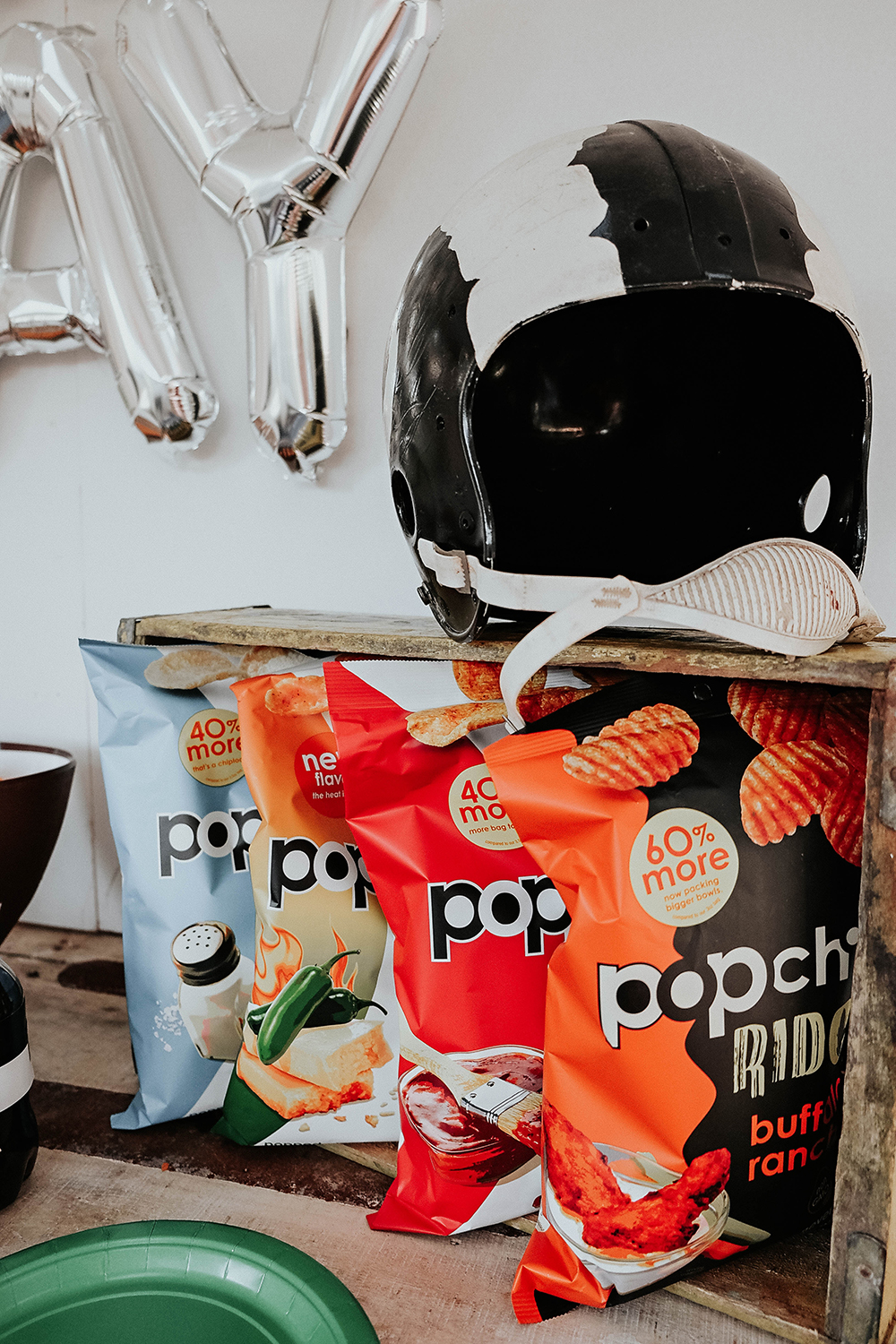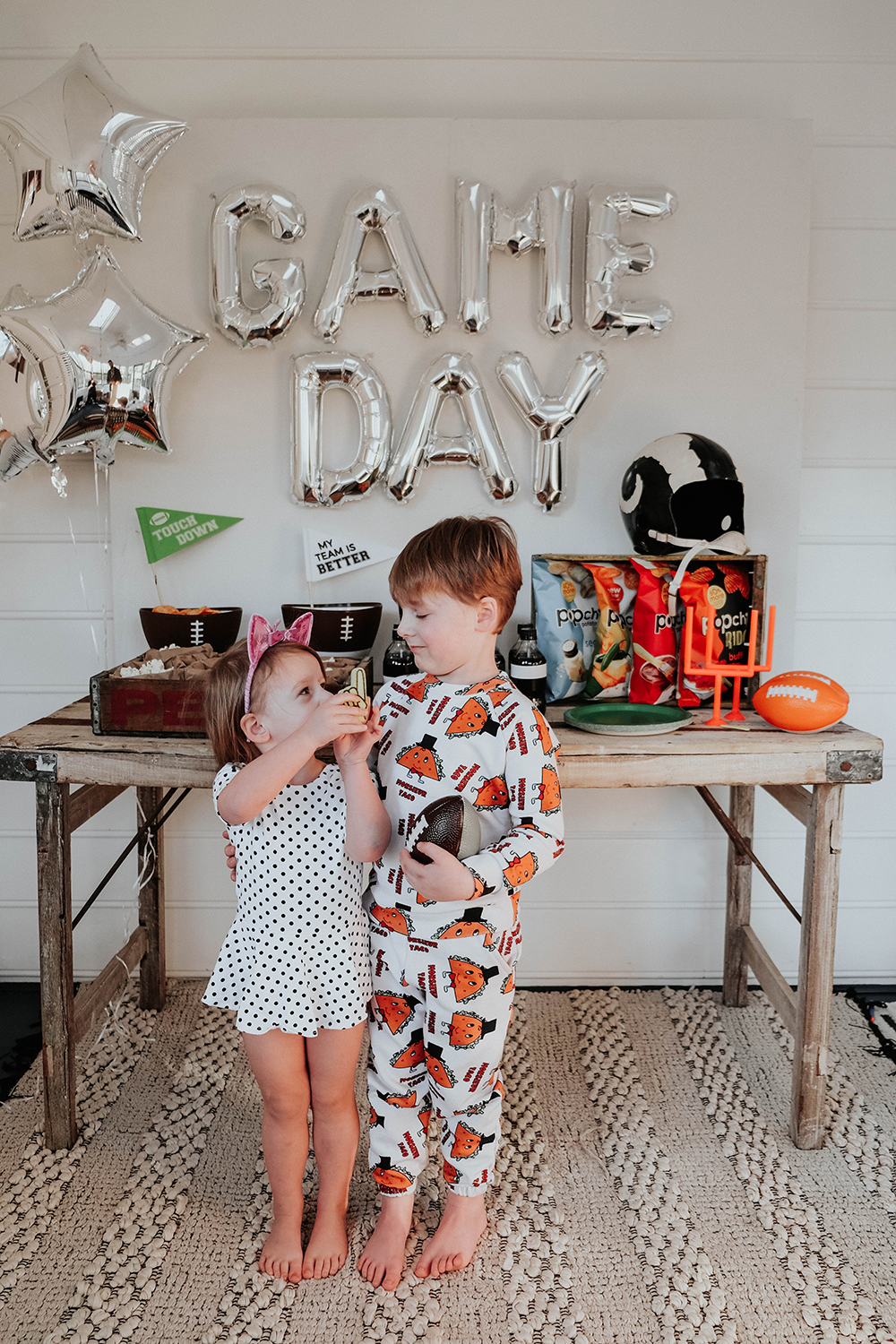 Easy to grab snacks/food – No one wants to spend hours in the kitchen cooking when there are friends and family over. Buying platters, snacks, and drinks will save a ton of time. I was able to pick up all food at my local grocery store and ordered online. Popcorn, pretzels, and chips are always a fan favorite, no-mess snack. If you've never heard of popchips, they're a delicious line of popped potato chip that are never fried (yay)! My favorite is the buffalo ranch ridges (they taste just like wings!) and my kids love the cheddar and sour cream. With more than 10 varieties, there is a flavor everyone will love. They're also gluten-free, kosher, have NO trans fats, cholesterol, or preservatives. And since they aren't fried, it means no grease or fingerprints on your sofa. Remember to keep it simple. You aren't hosting a sit-down dinner so bite-size finger foods are absolutely fine.
Dining Table or Counter Set up – Guests will be too excited to sit down anywhere other than the living room (or wherever the game is on). There isn't a need to put out nice dishes or place settings. Arrange your platters, chips, and drinks in one central location as a one-stop shop for guests to go refill their plates and cups.  We have a long, empty counter in the kitchen which looks out to our living room and TV which is the perfect spot for a buffet line.
Cute Doesn't Always Have to be Fancy – Since popcorn tends to fall everywhere no matter who is eating it, I wanted to keep it enclosed in its own little pouch instead of sliding around on a plate. I used inexpensive brown paper lunch bags and rolled down the edges. I buy paper plates, napkins, silverware, and bottled beverages to keep my clean up as minimal as possible. Throw in a football helmet and stacking crates and you're all set!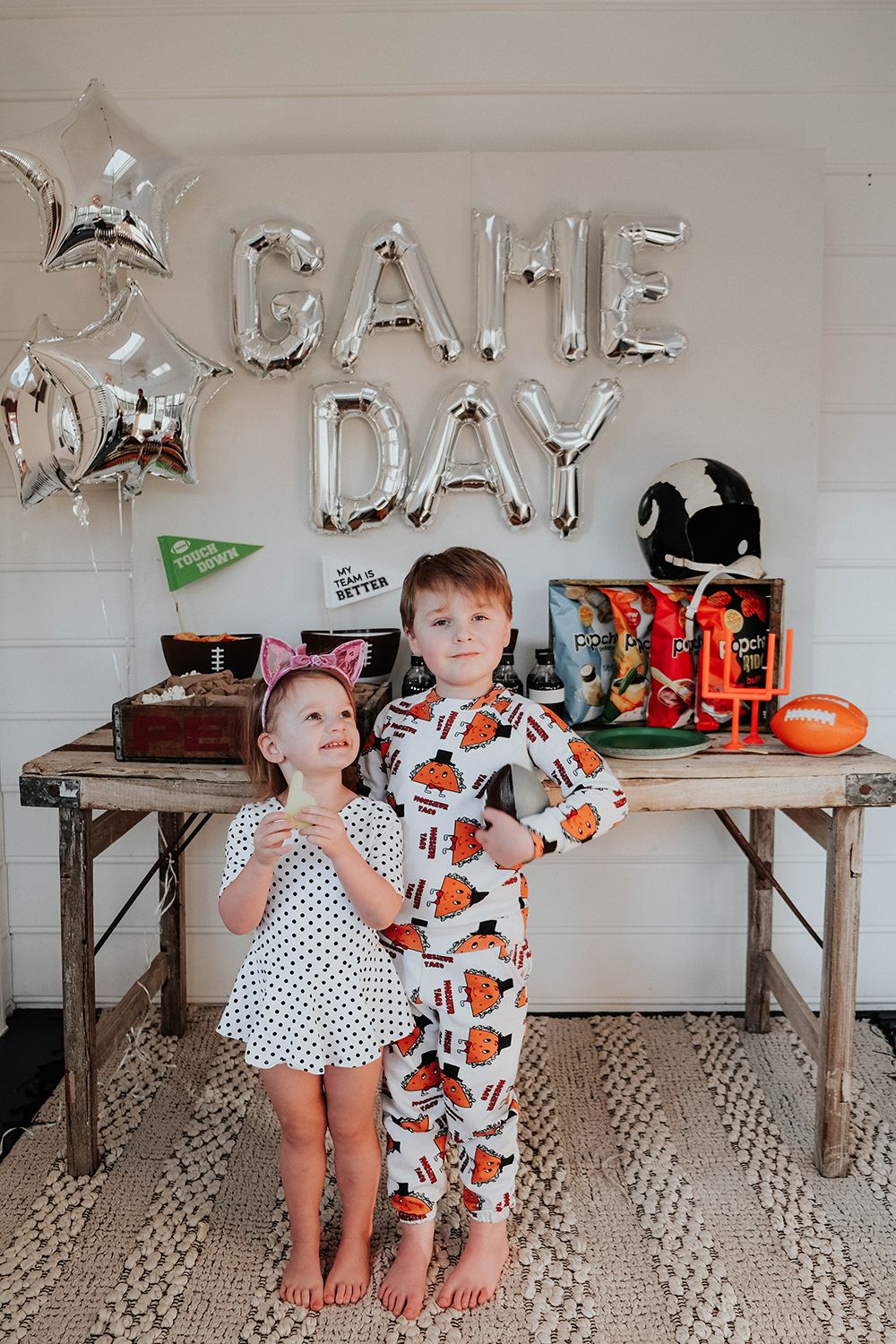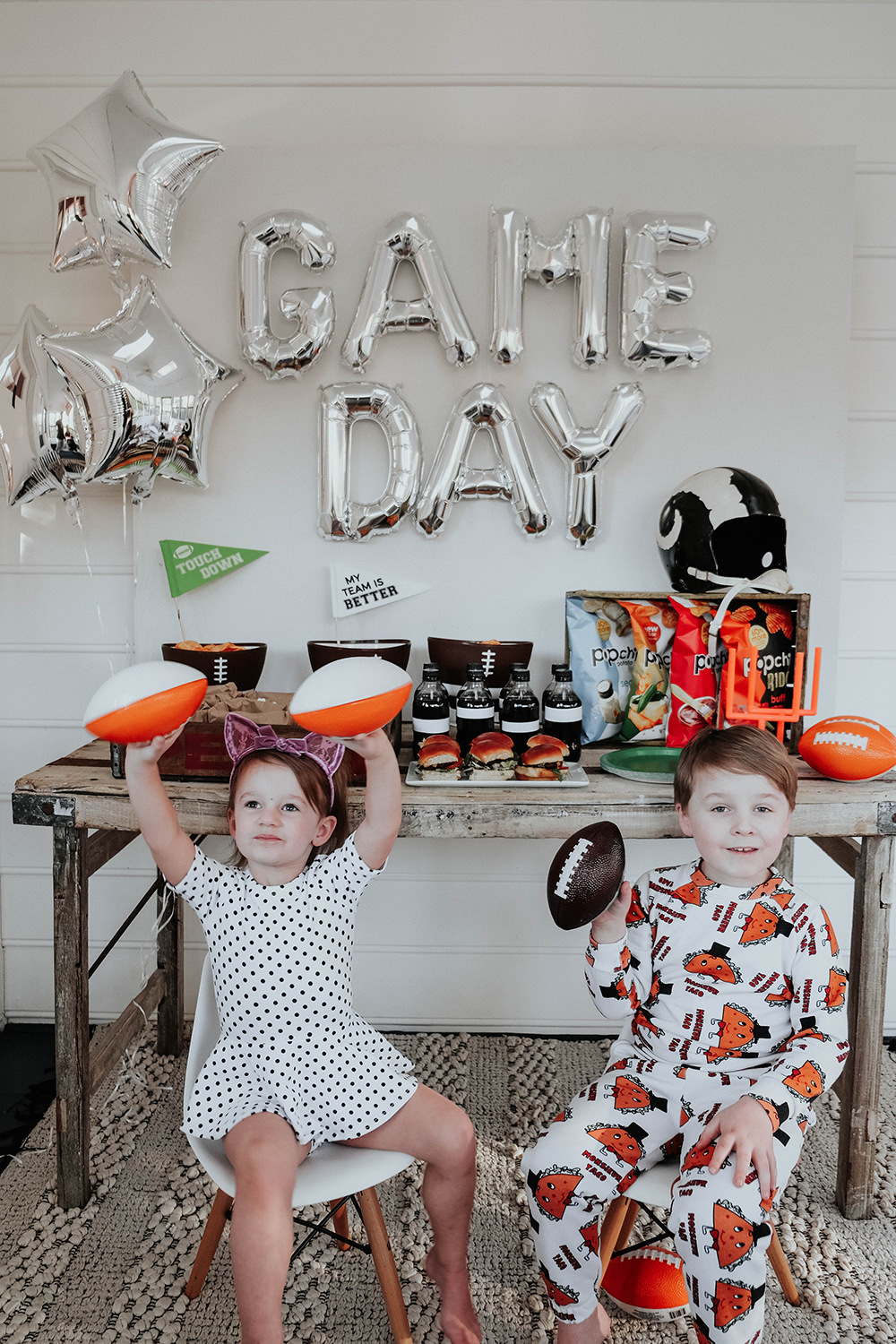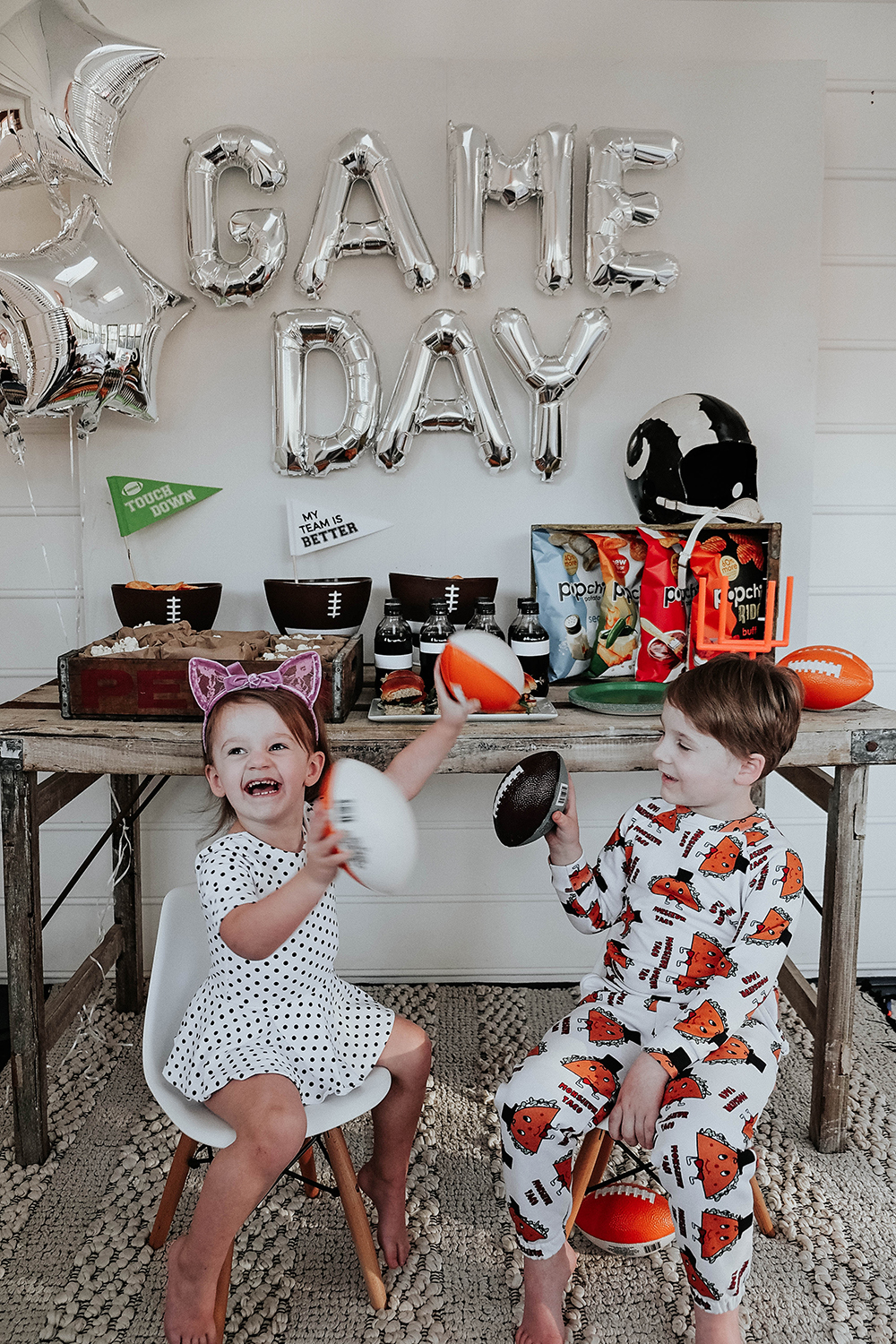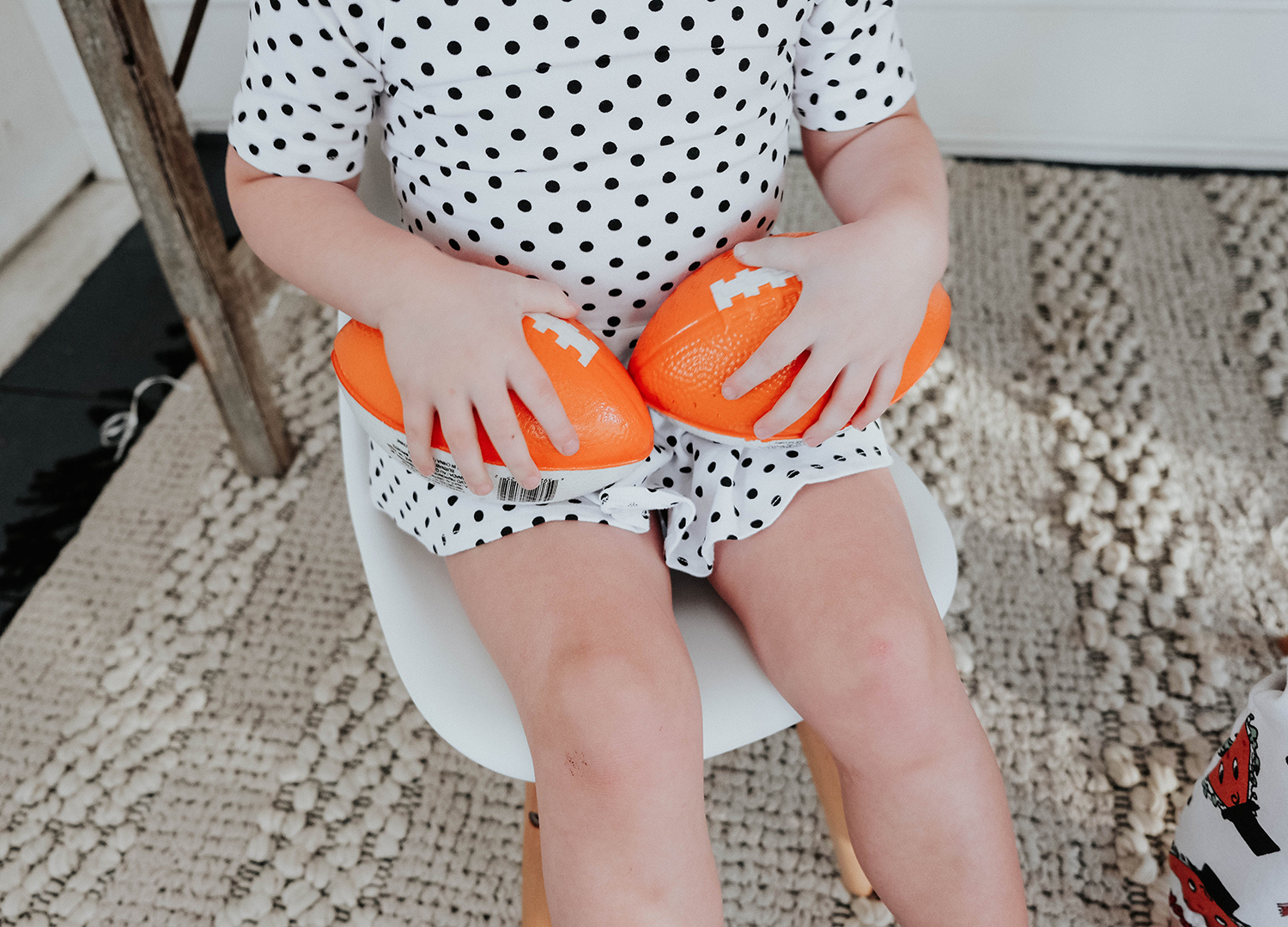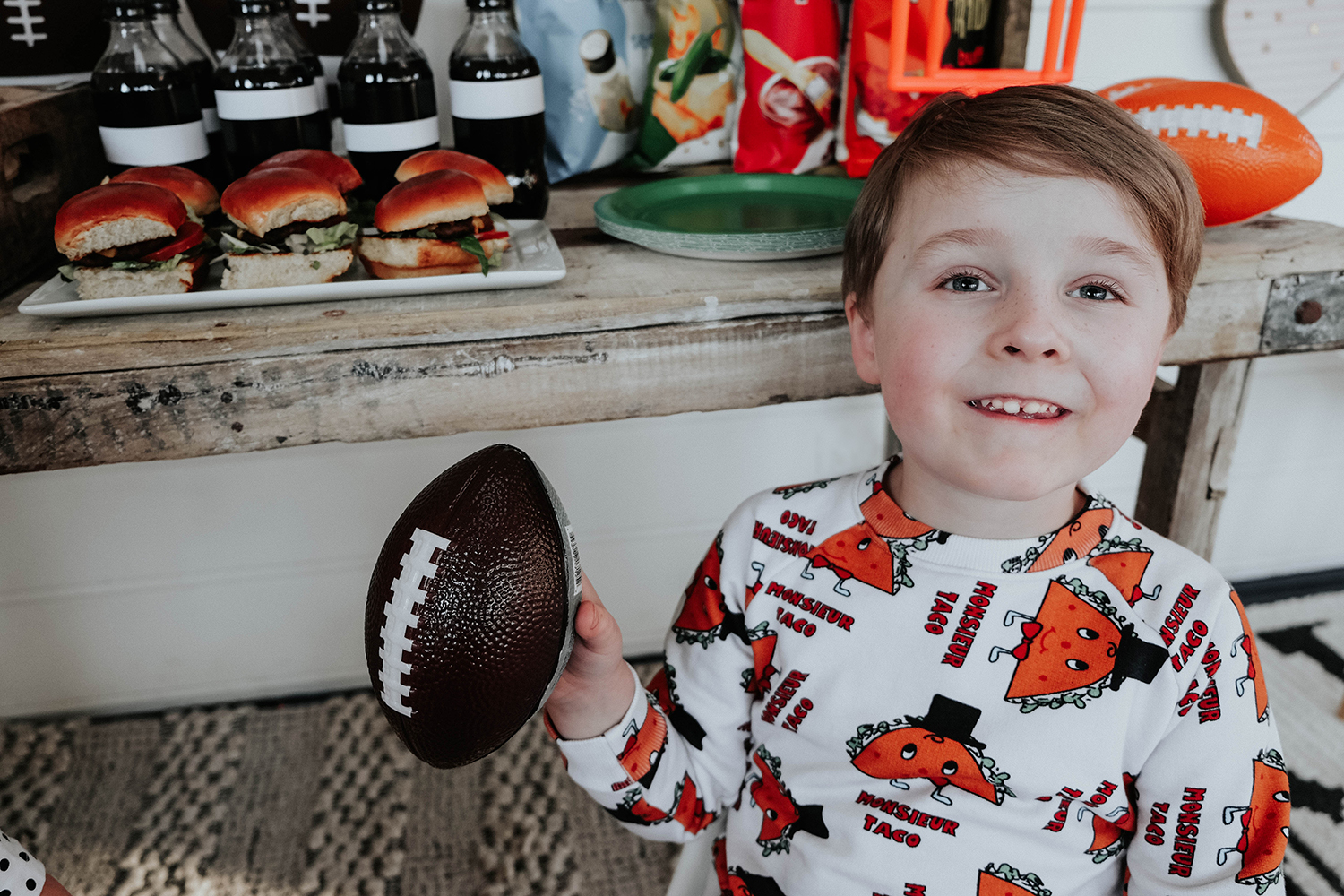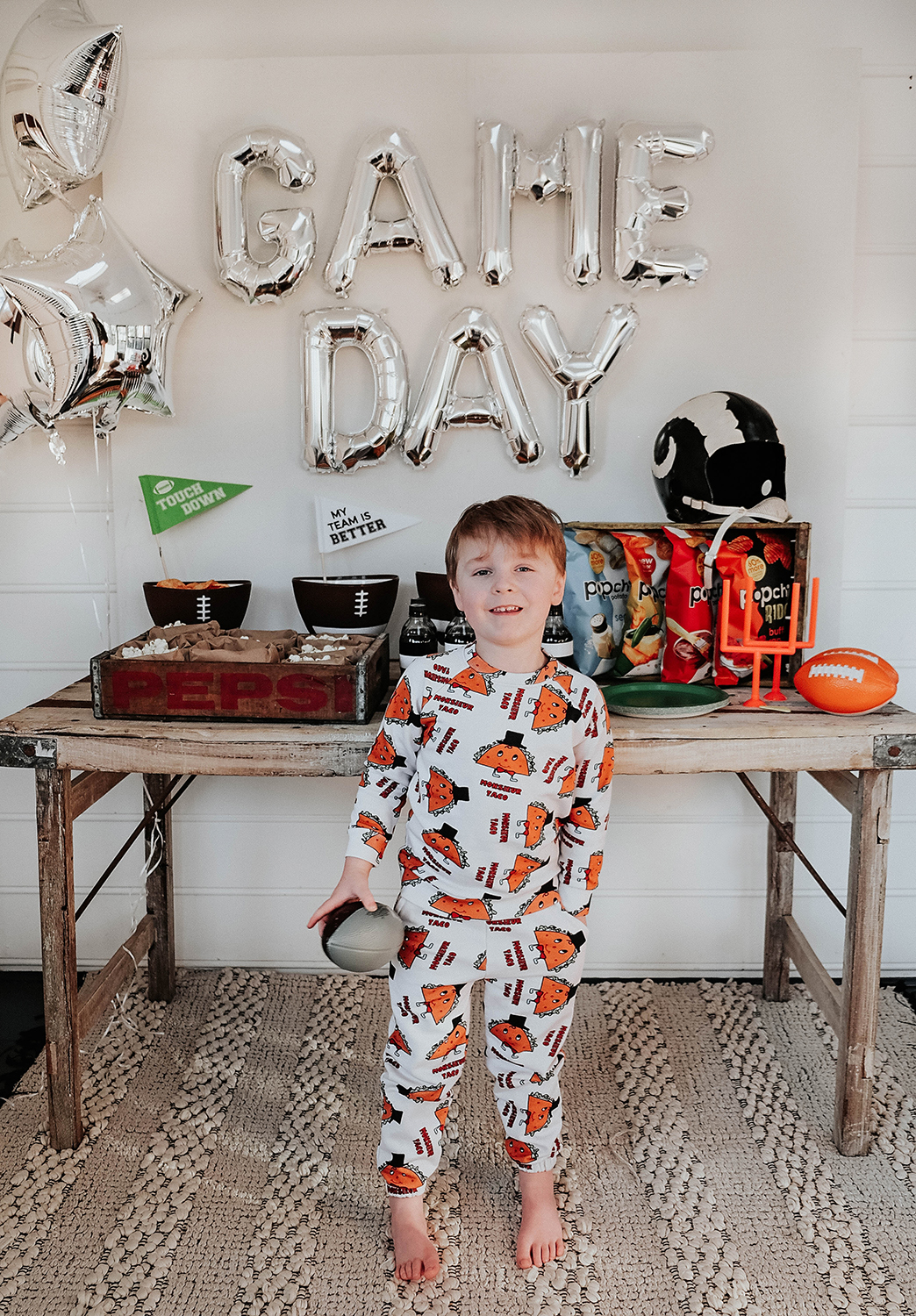 Do you have any plans for the big day? Who are you rooting for? Be sure to grab some popchips for your game day party and go team!
buy Wellbutrin
buy Nexium no prescription
http://padstyle.com/wp-content/languages/new/nolvadex.html