This is a sponsored post written by me on behalf of Stonyfield® Organic Kids®
I don't know what it is about children, or at least my kids, but they seem to be famished as soon as they get home from school. Like they haven't already had two meals and a snack by 3 pm. To keep up with their growing bodies demands, hangry bellies, and disastrous meltdowns, I've had to adjust our after-school snack routine. Although I have some great ideas for snacks for toddlers, my kids are growing and what used to be a bag of pretzels or some raisins has basically become a fourth meal. I find it less stressful if I already have some prepared and chopped snacks on hand which I add to a tray right before my son gets off the bus (which is when my daughter wakes up from her nap). The presentation makes them forget they're eating healthy and the assortment gives them options, so they don't ask for junk.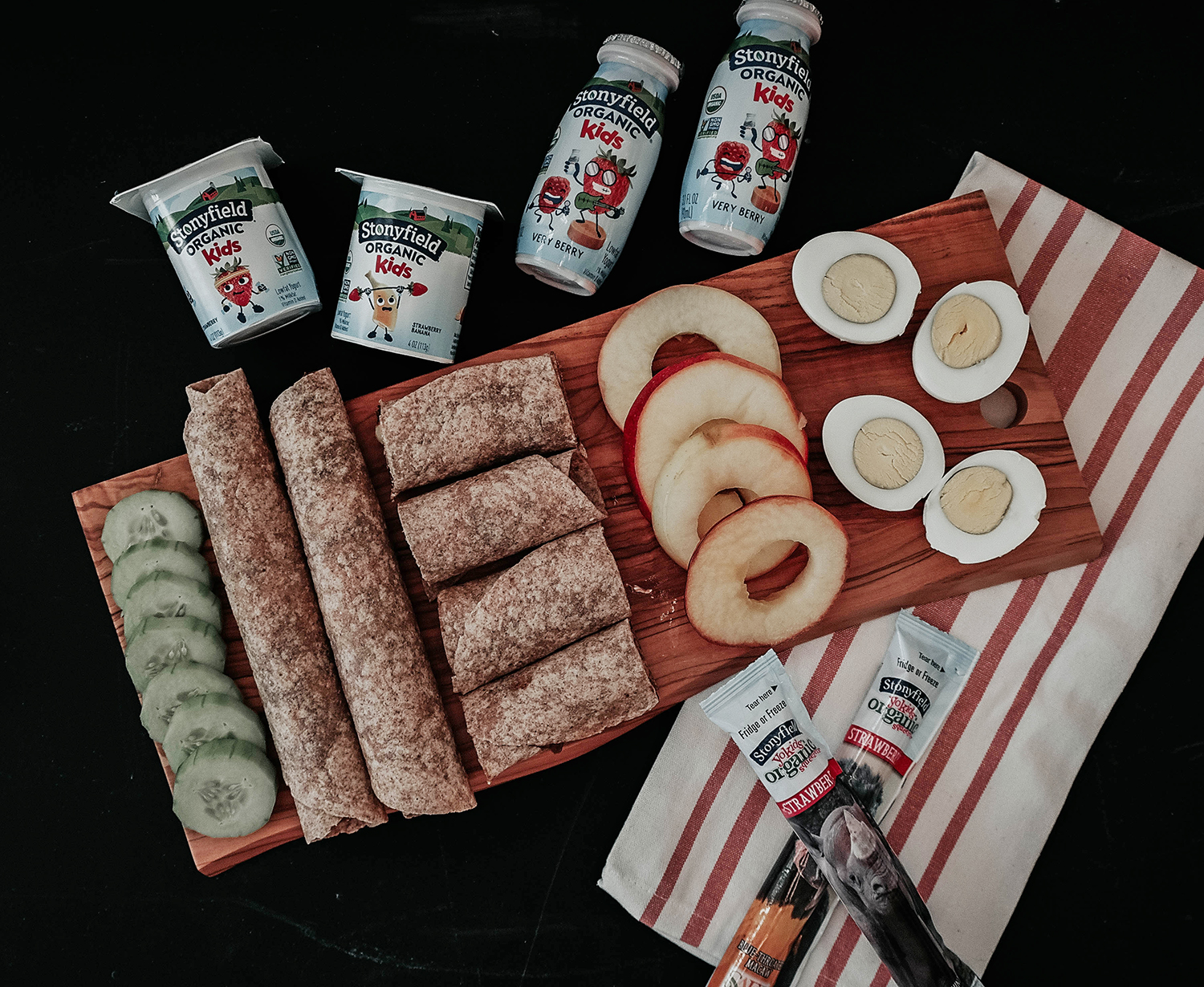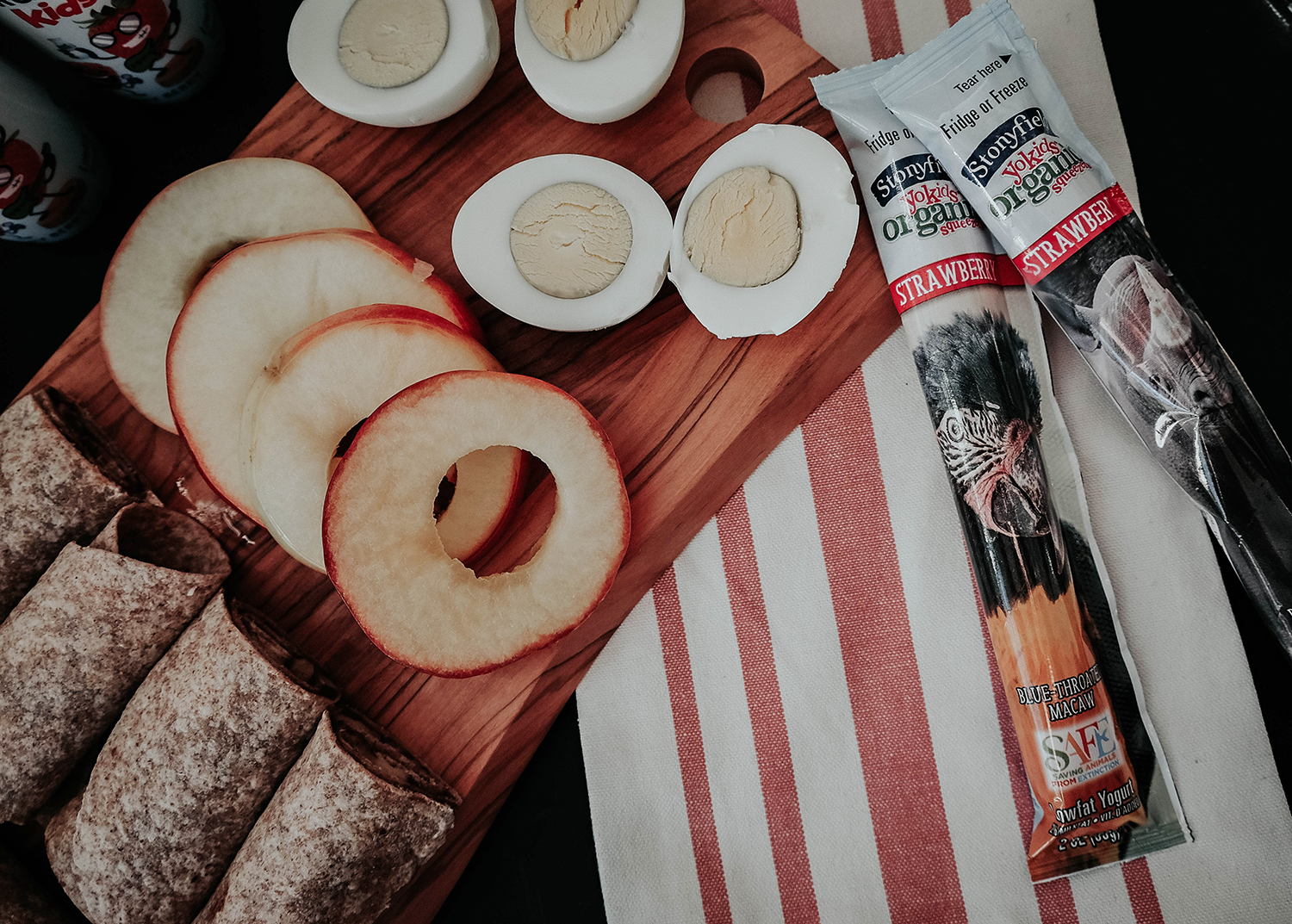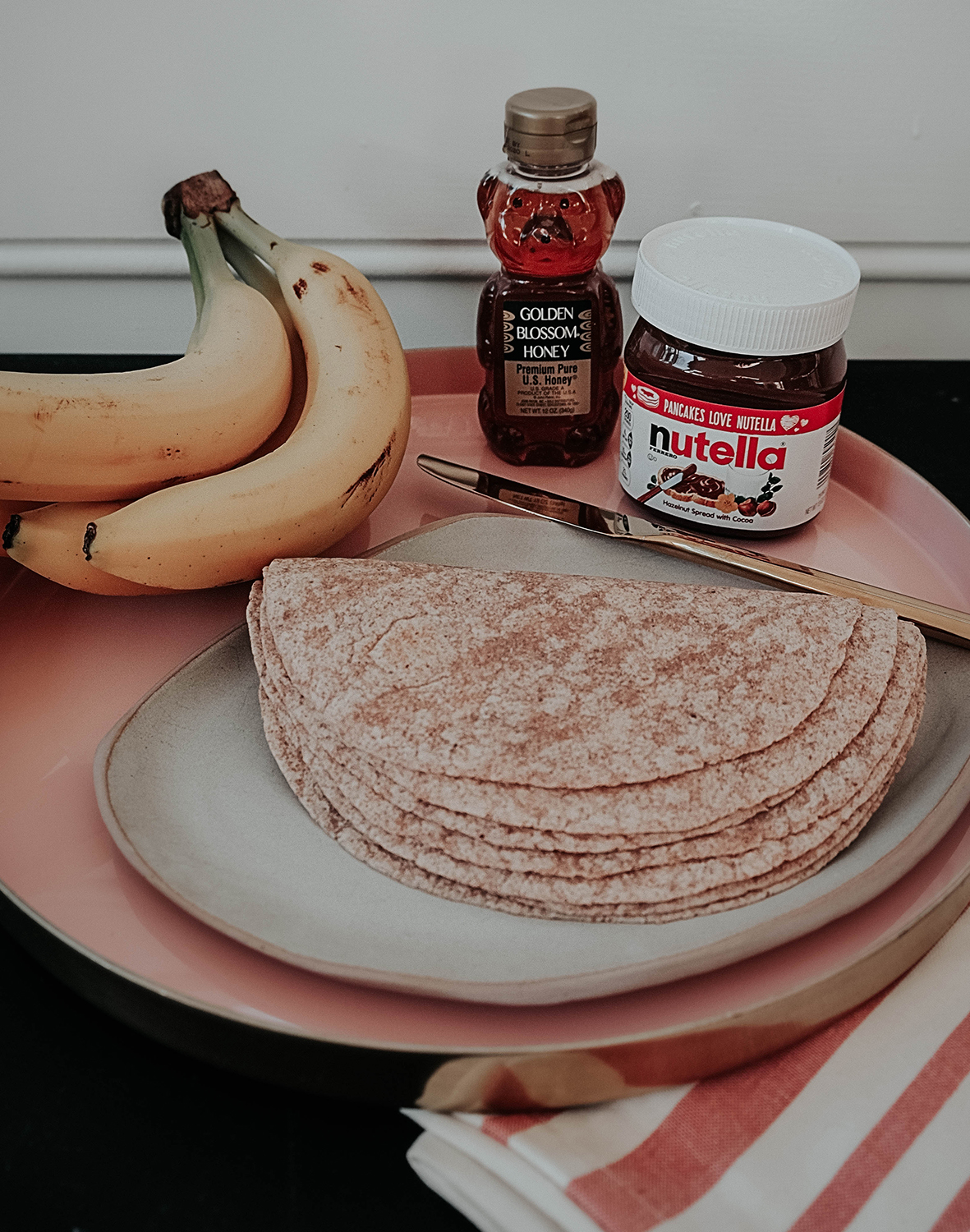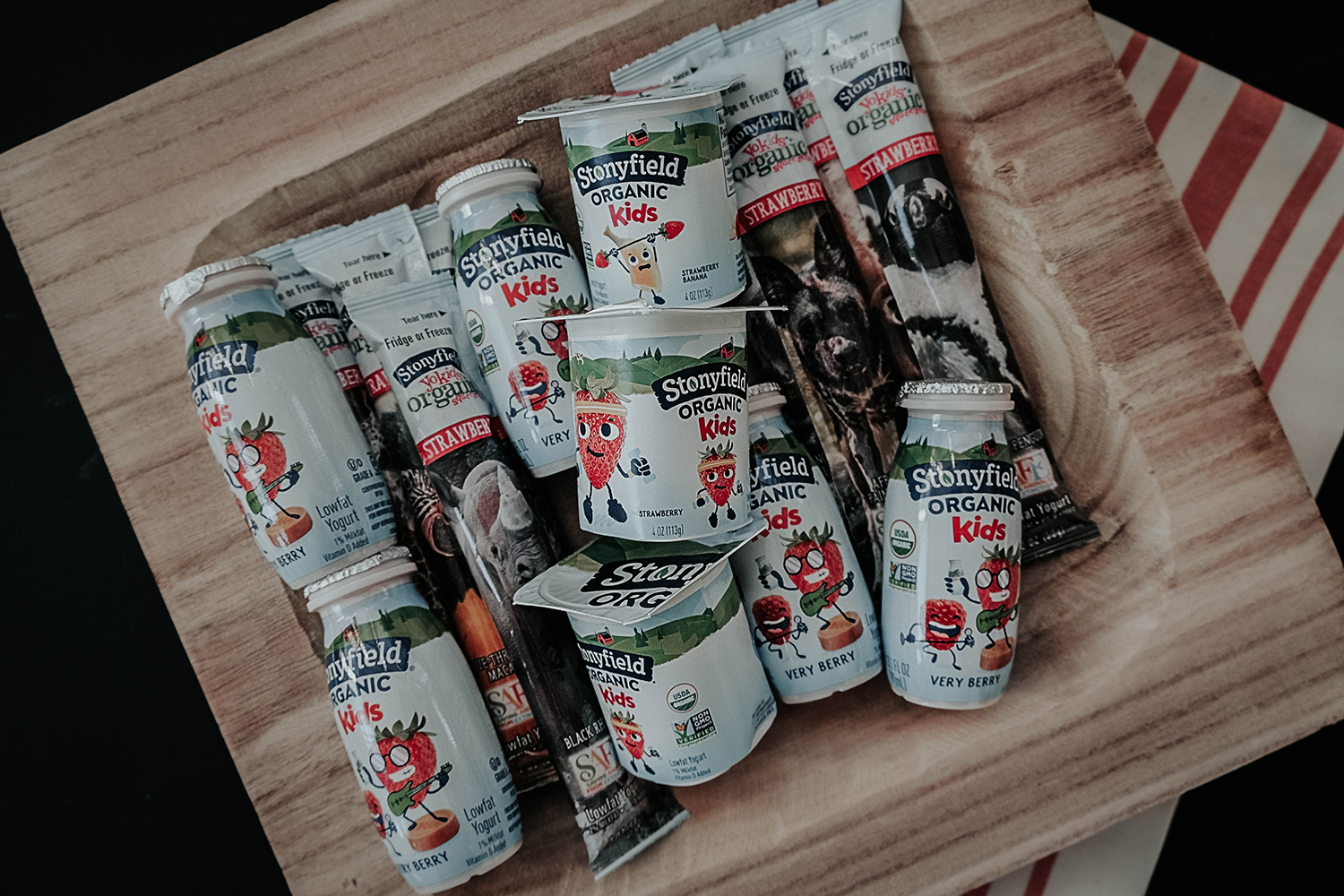 Lately, my go-to snacks have been a whole wheat tortilla roll-up with nut butter, honey, and sliced bananas, cucumbers, hardboiled eggs, apple slices and of course yogurt. Did you know that Stonyfield® Organic Kids® is still the #1 organic kids yogurt brand? And now the trusted yogurt that moms and kids equally love has 25% – 40% less sugar than the leading kids' yogurt.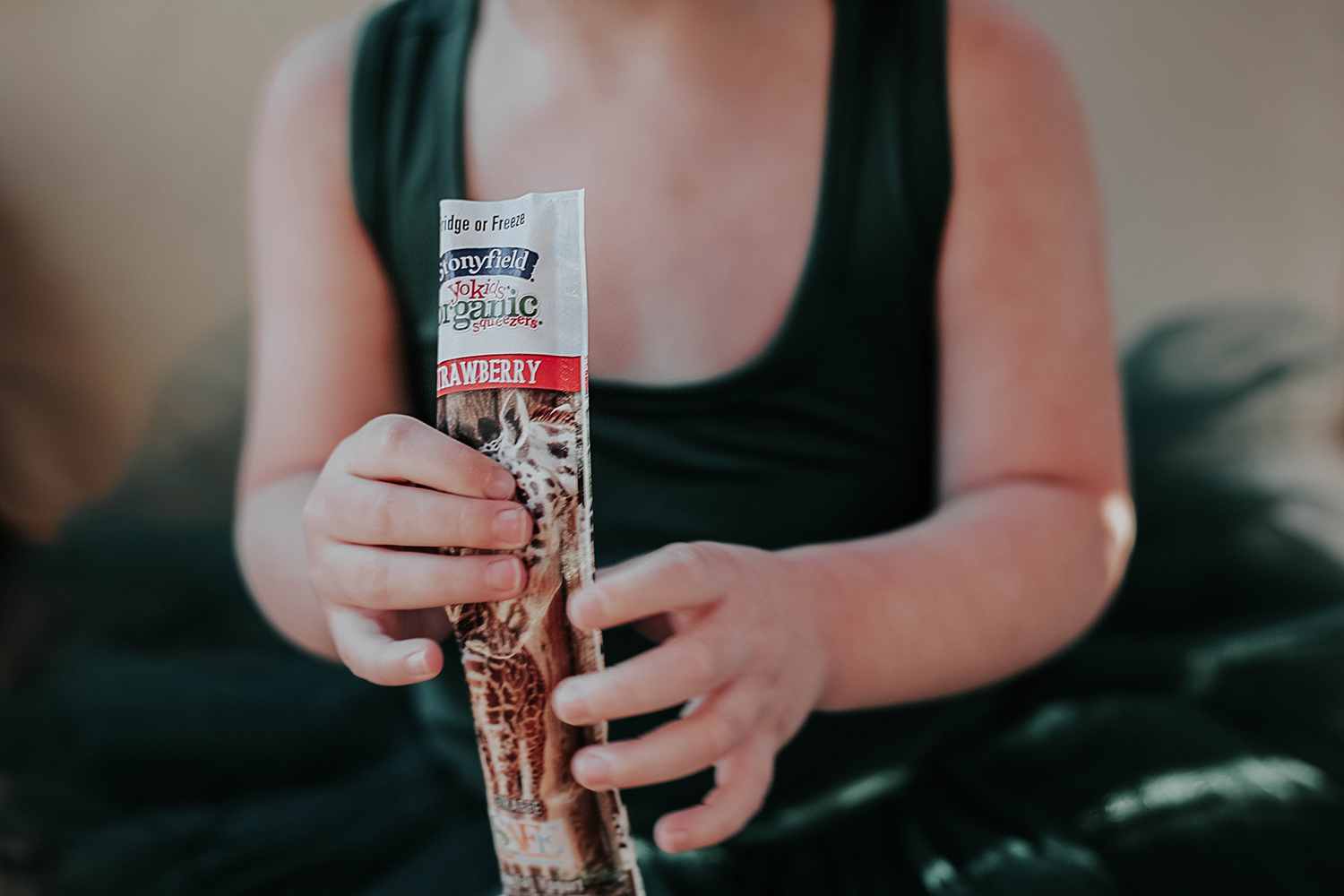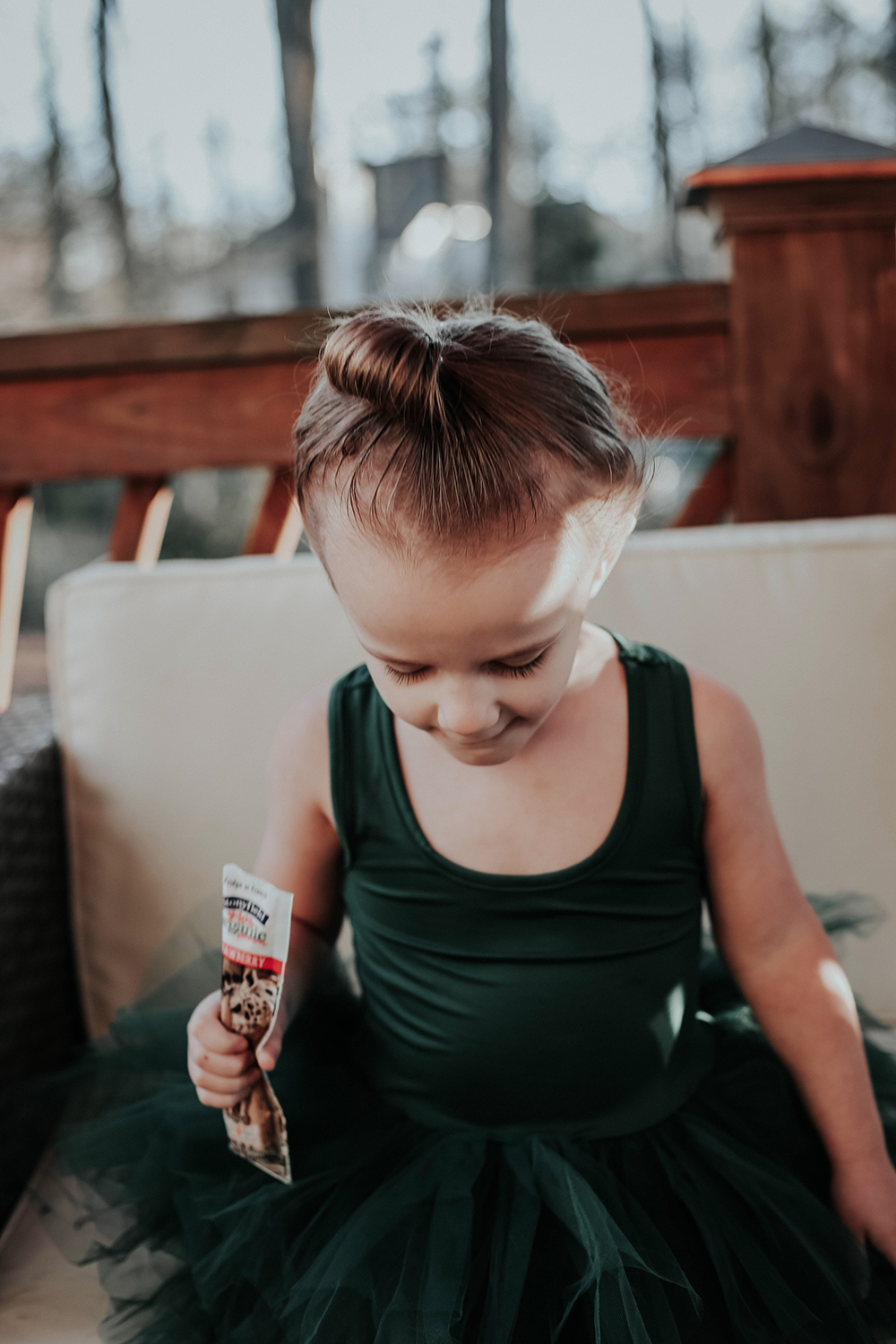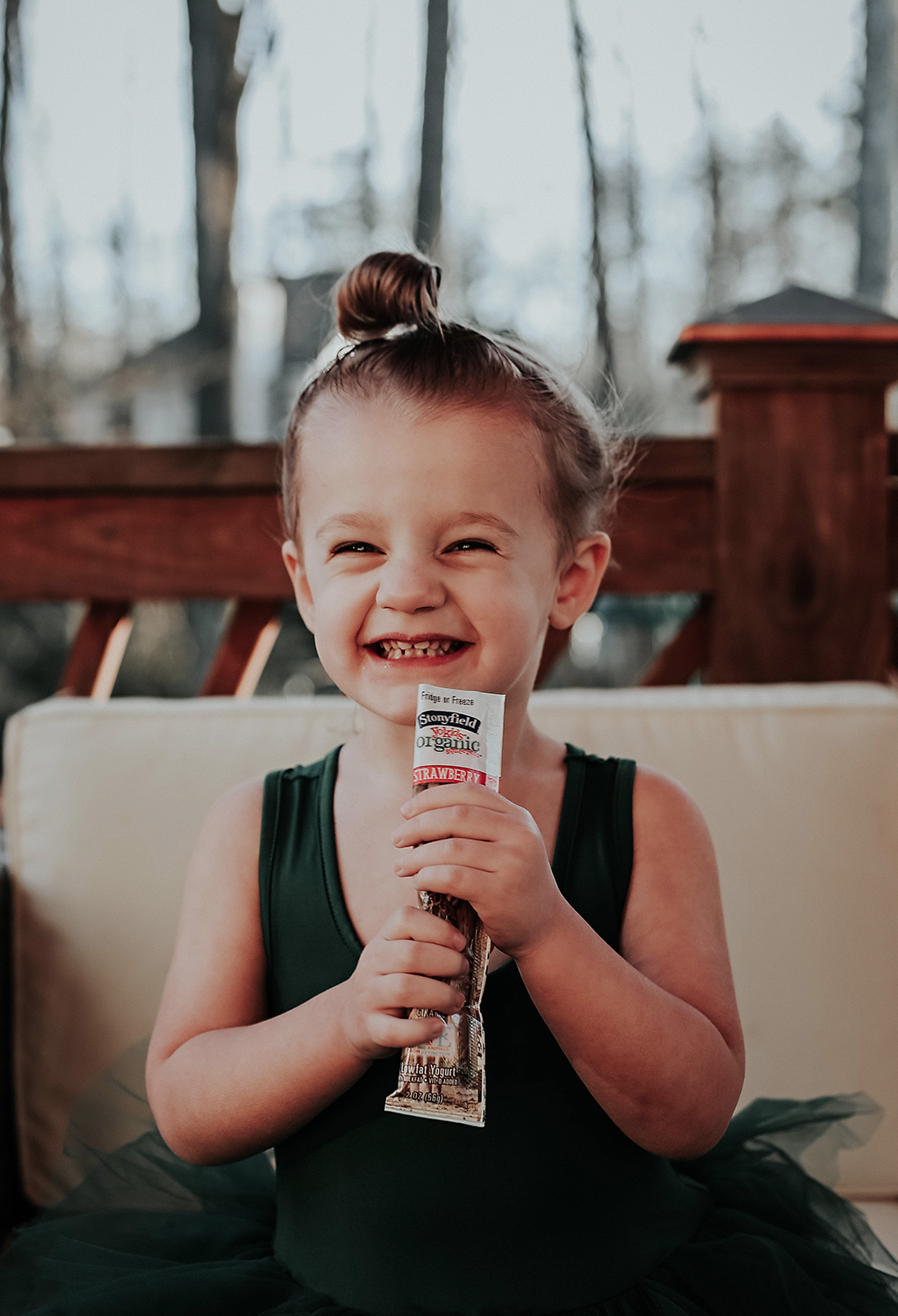 Let's be honest; I can't always feed my kids homemade, organic, grow-in-my-own-backyard food. I'm a busy, working mother who is just trying to survive each day and raise good humans. I'm not ashamed to admit that I need help, a lot. Thankfully Stonyfield® Organic Kids® yogurts are certified organic, and each cup is always made without the use of pesticides, artificial hormones, antibiotics, and GMOs. Stonyfield® offers their yogurt in cups, smoothies, pouches, and tubes (which I put in the freezer for a special treat). The convenience is something I look for when purchasing snacks for the kids.
My 5.5-year-old loves the smoothies and tubes while my 3-year-old eats pouches daily and I also pack the cups in her lunch. I have always been a fan of healthy snacks, like the one which contains superfood powder, we can bring with us on-the-go because my kids always seem to be starving right when we get in the car.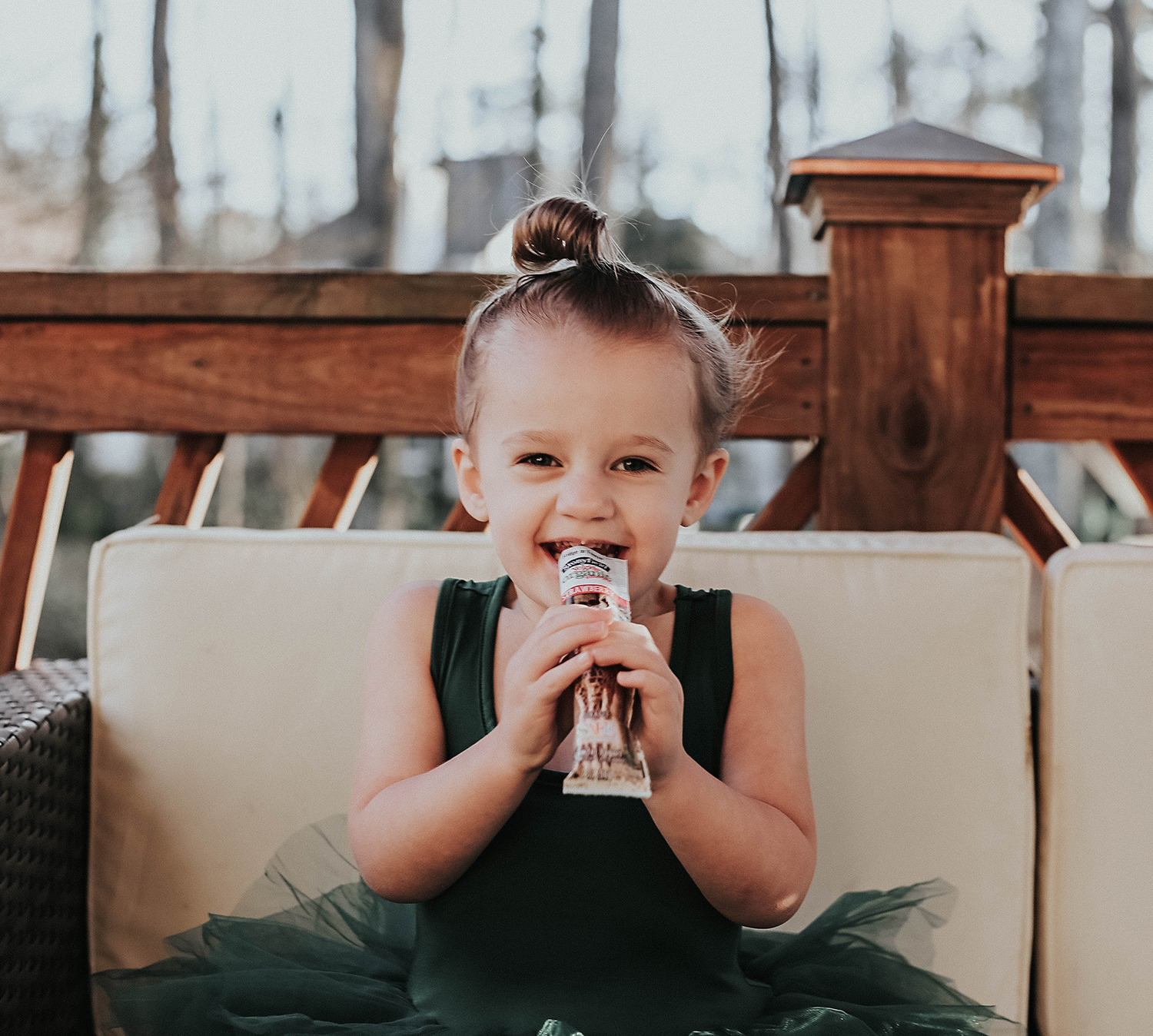 Now I can actually enjoy the afternoons and not have to play referee for 5 hours before bedtime. Do your kids love Stonyfield® Organic Kids® yogurts as much as mine do? What are some of your go-to snacks for little ones?
This is a sponsored post written by me on behalf of Stonyfield® Organic Kids®.
http://yourcialisrx.com/cialis_super_active.html
Buy Cialis Professional
http://rxbuywithoutprescriptionrxonline.com/bupropion.html
http://onlinebuynoprescriptionrx.com