This past weekend in Georgia, we finally got a long overdue winter wonderland. It hadn't snowed like this in nearly four years. For it to snow just weeks before Christmas was like a fairy tale. Everyone was so excited and we couldn't wait to make the most of our 3 snow days. This was the first time Evelyn had ever seen snow and Henry was only 19 months old when he first experienced snow so it was equally as exciting. Living in the South this is what holiday dreams are made of and I couldn't wait to capture some sweet images.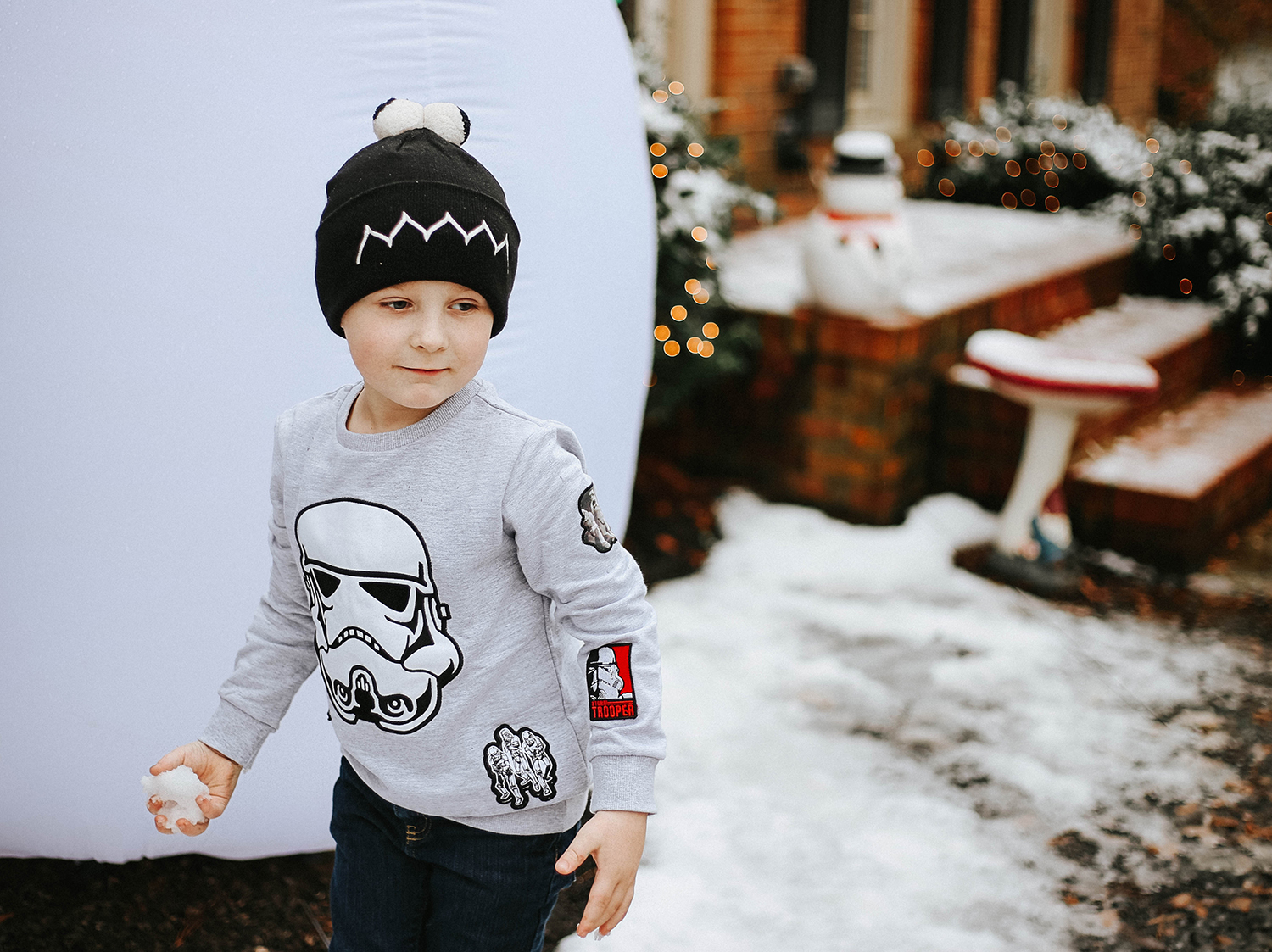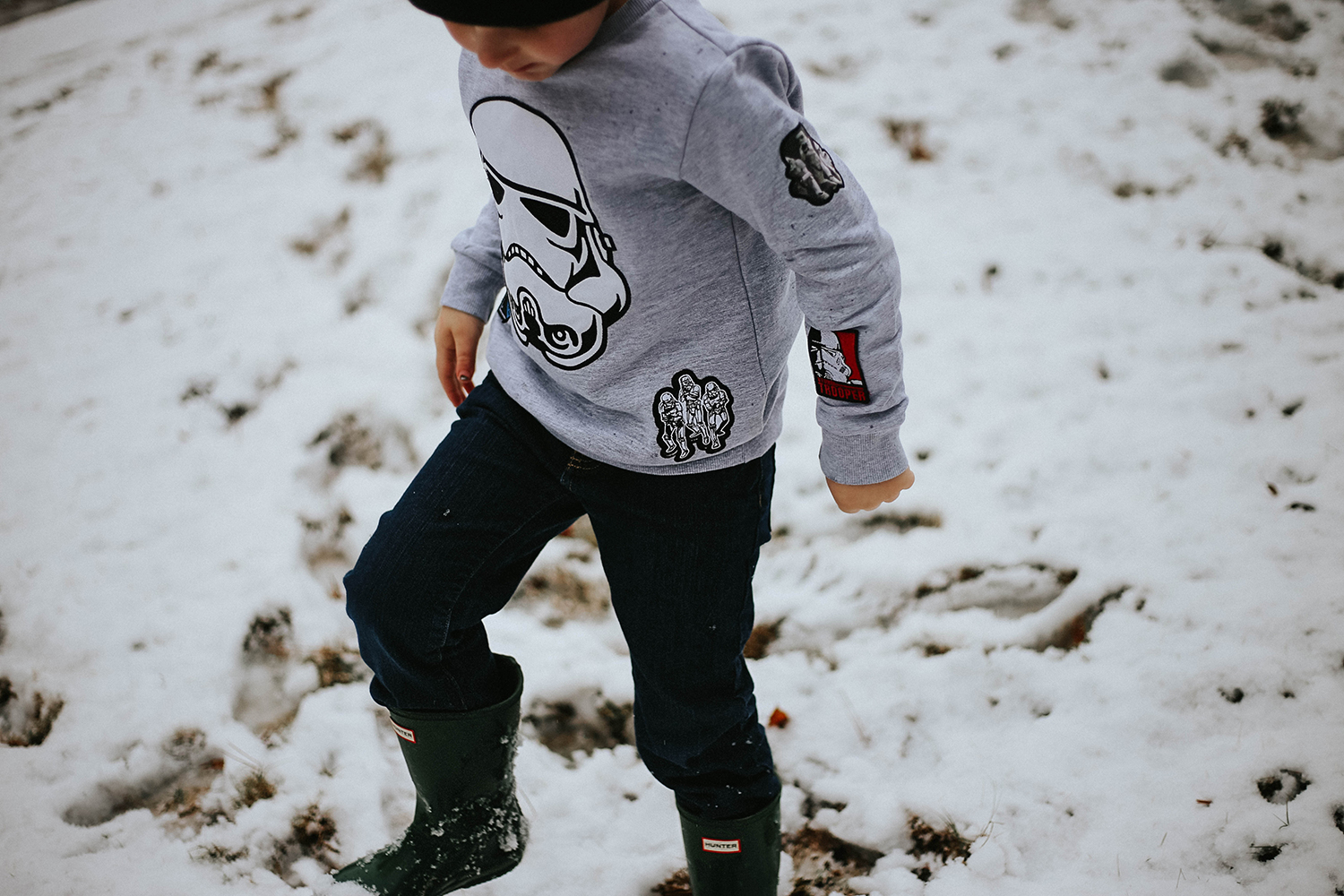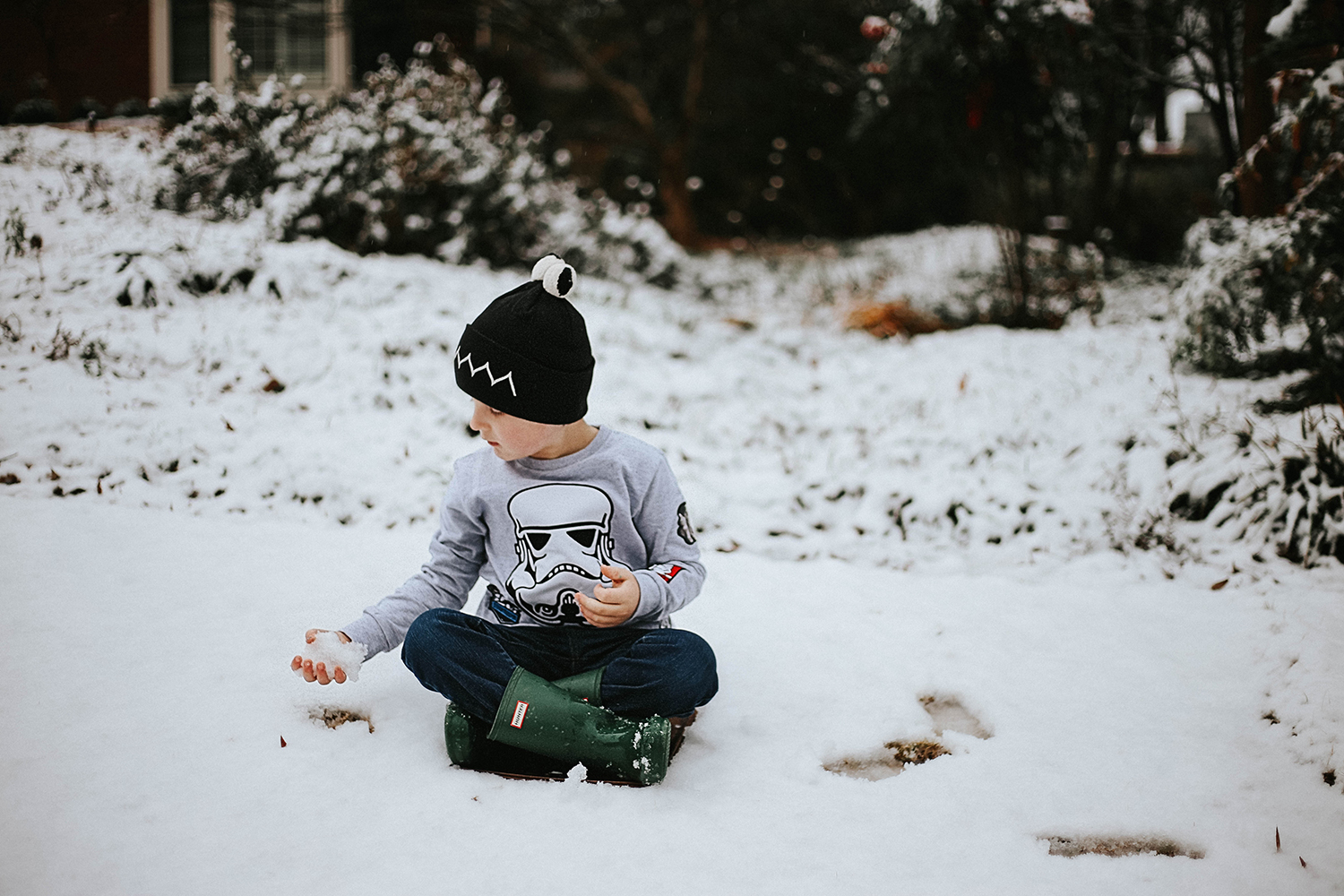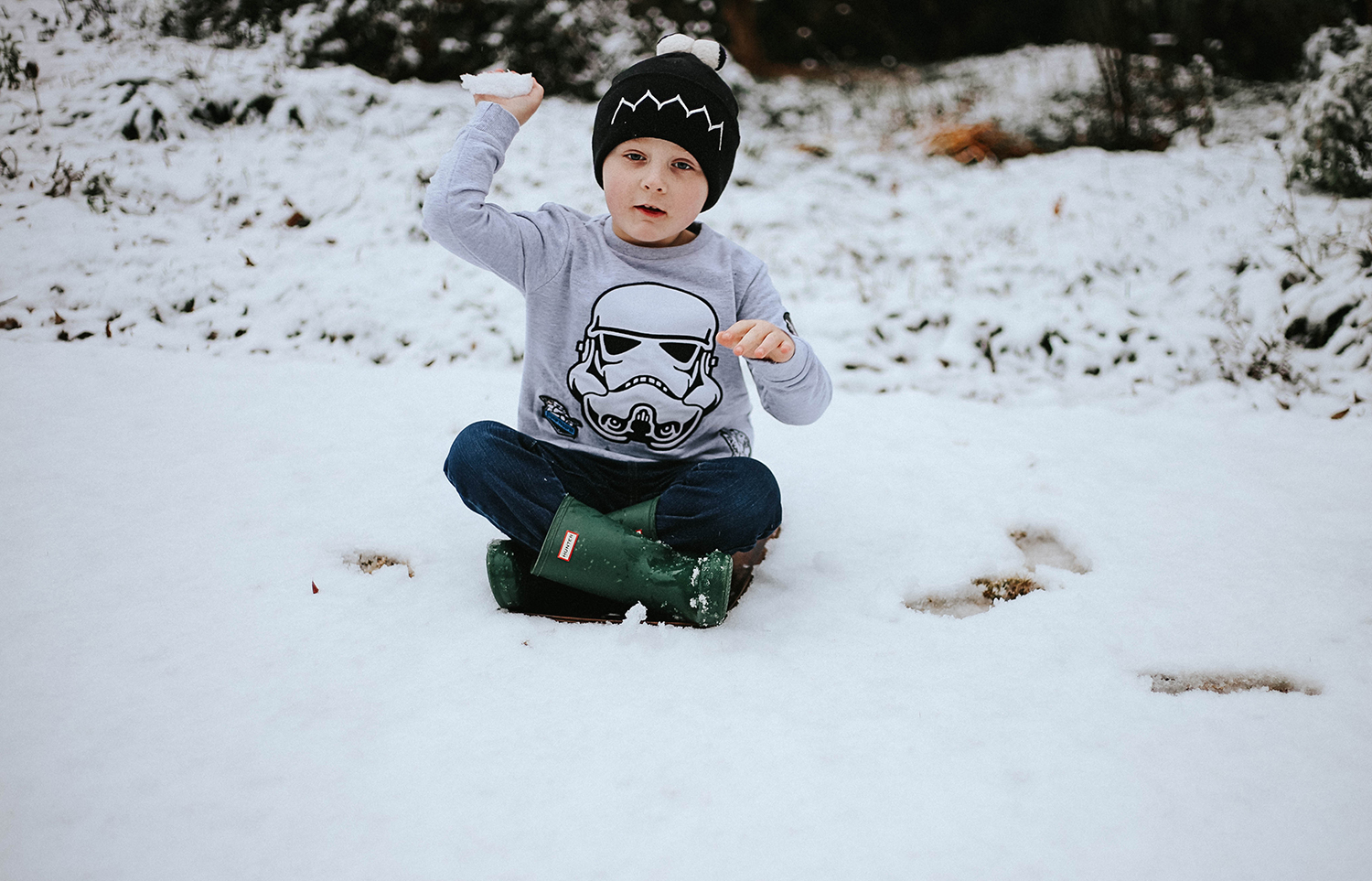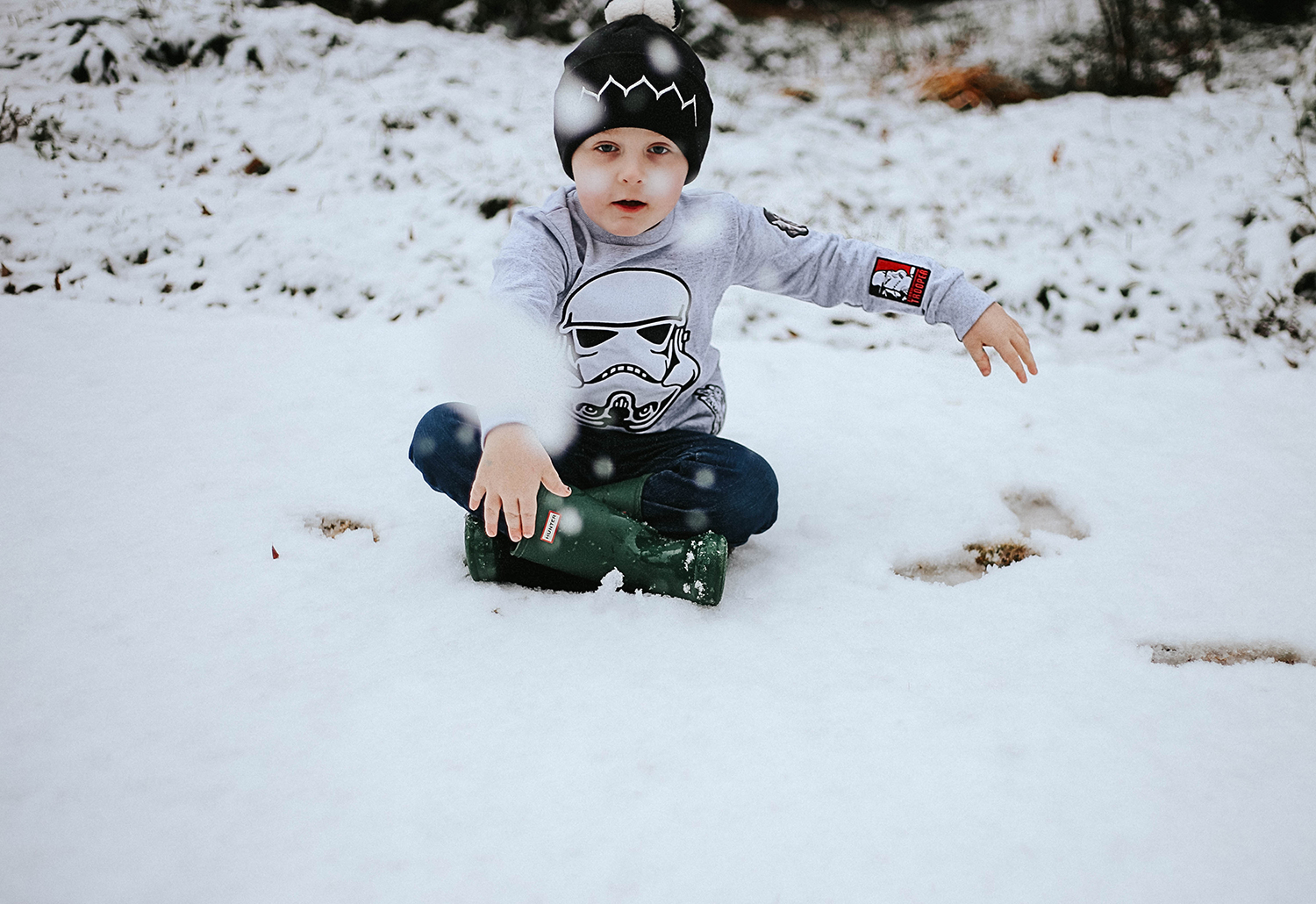 The kids' clothes from Alex & Alexa had come just days prior and I couldn't wait to get them in their outfits. Alex & Alexa sells designer clothing, shoes, toys, and accessories for kids and has been around for 10 years. You'll be hard-pressed to find a selection anywhere else online which is why they are my go-to for unique and stylish pieces. Dressing my kids in clothing you don't find at your local mall has always been important to me, and is originally why this blog was founded. Alex & Alexa carry over 200 international brands like Stella McCartney Kids, Bobo Chooses, Chloe, and Burberry. You can see more of the kids' summer looks in a piece I wrote for them earlier this year on their blog. If you live in an area that gets snow quite often, then check out their vast assortment of winter gear. I've linked Henry and Evelyn's outfits at the end of the post 🙂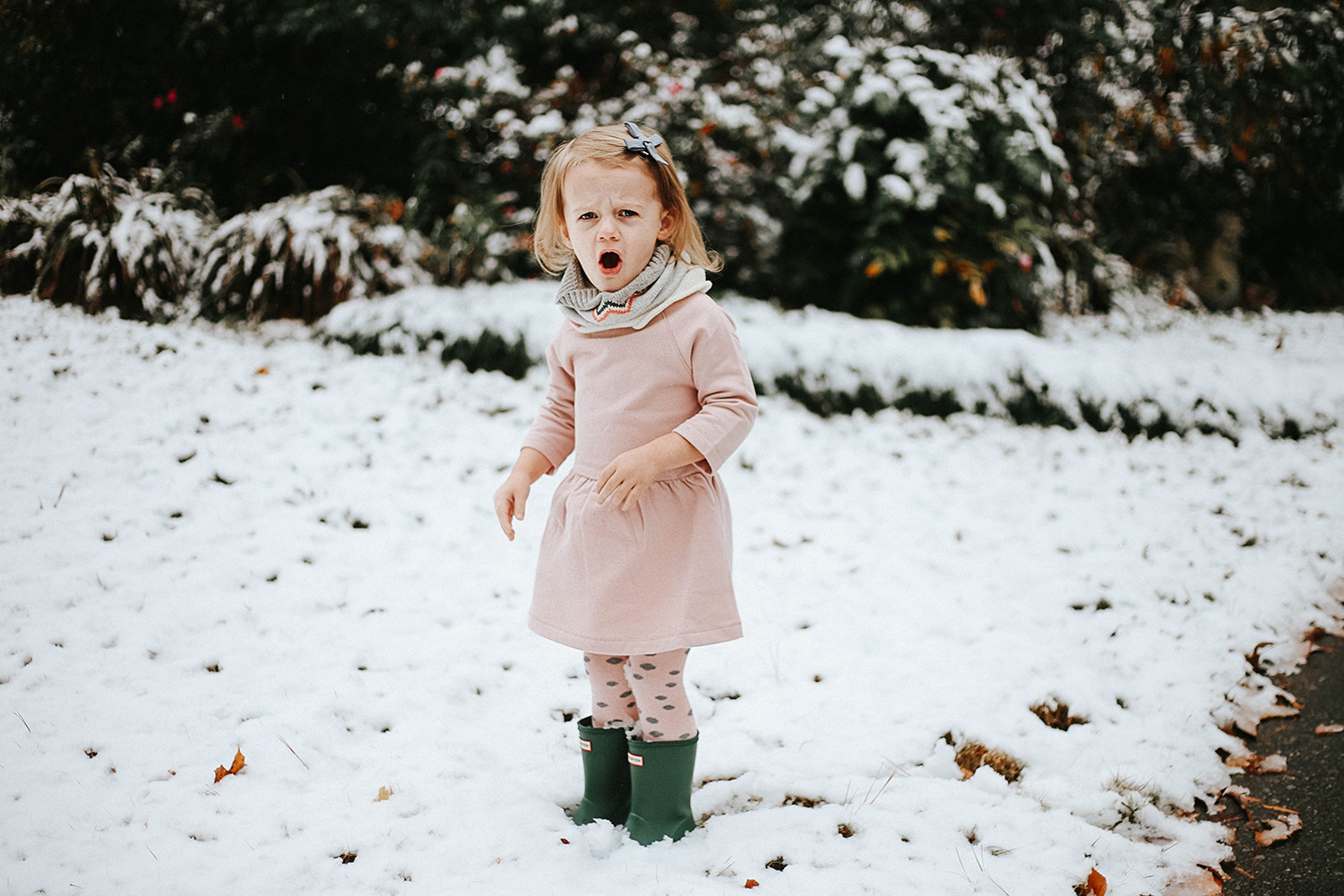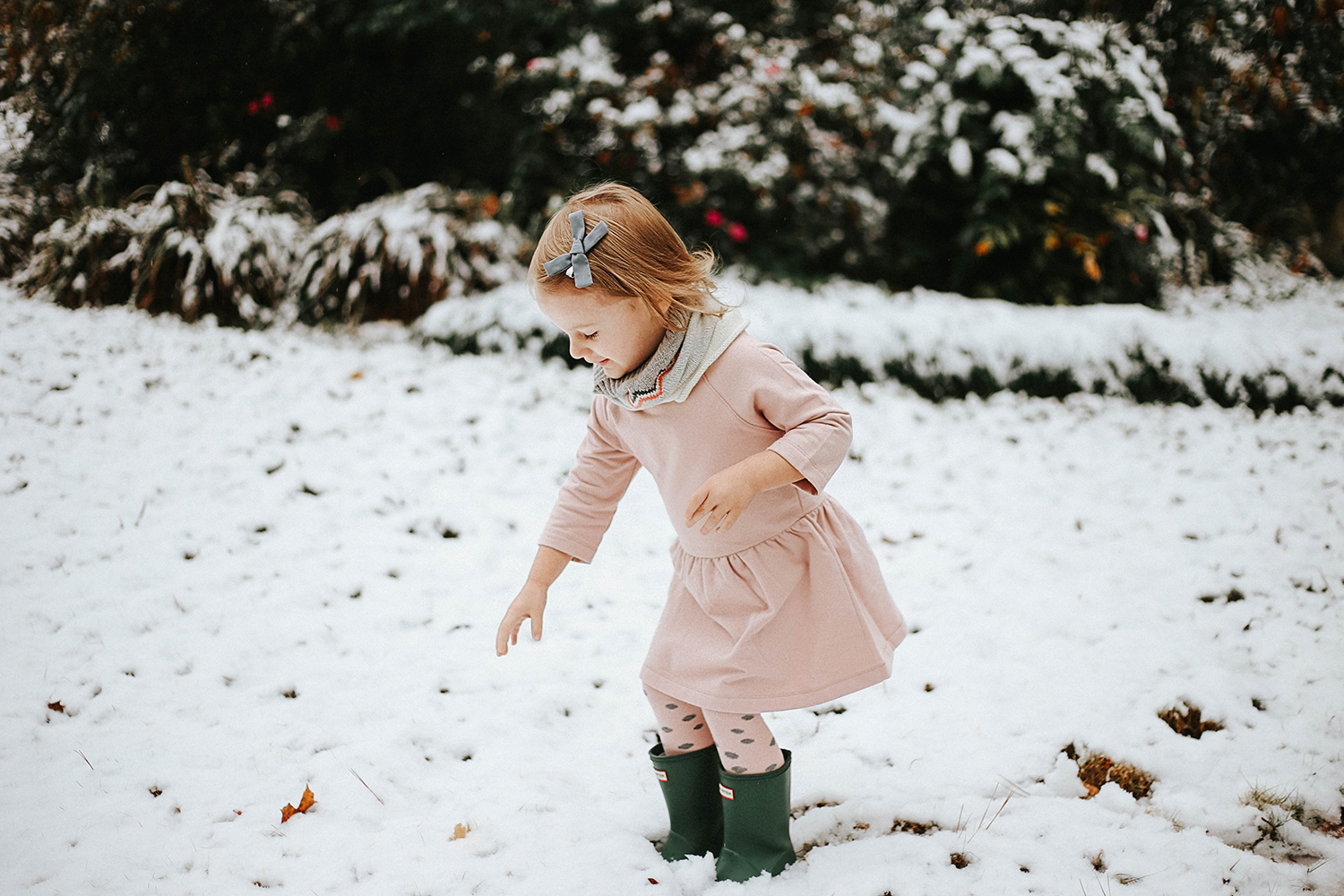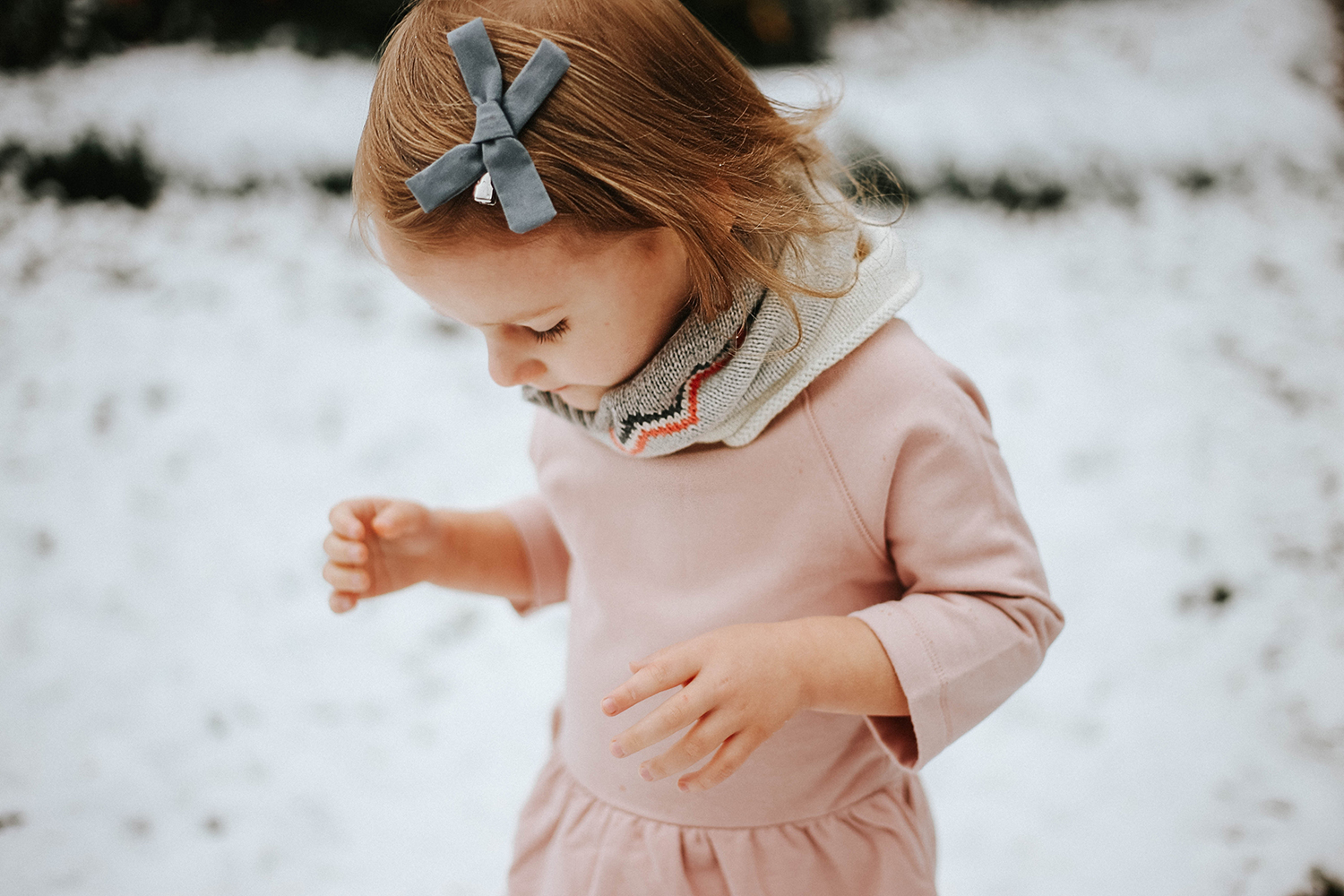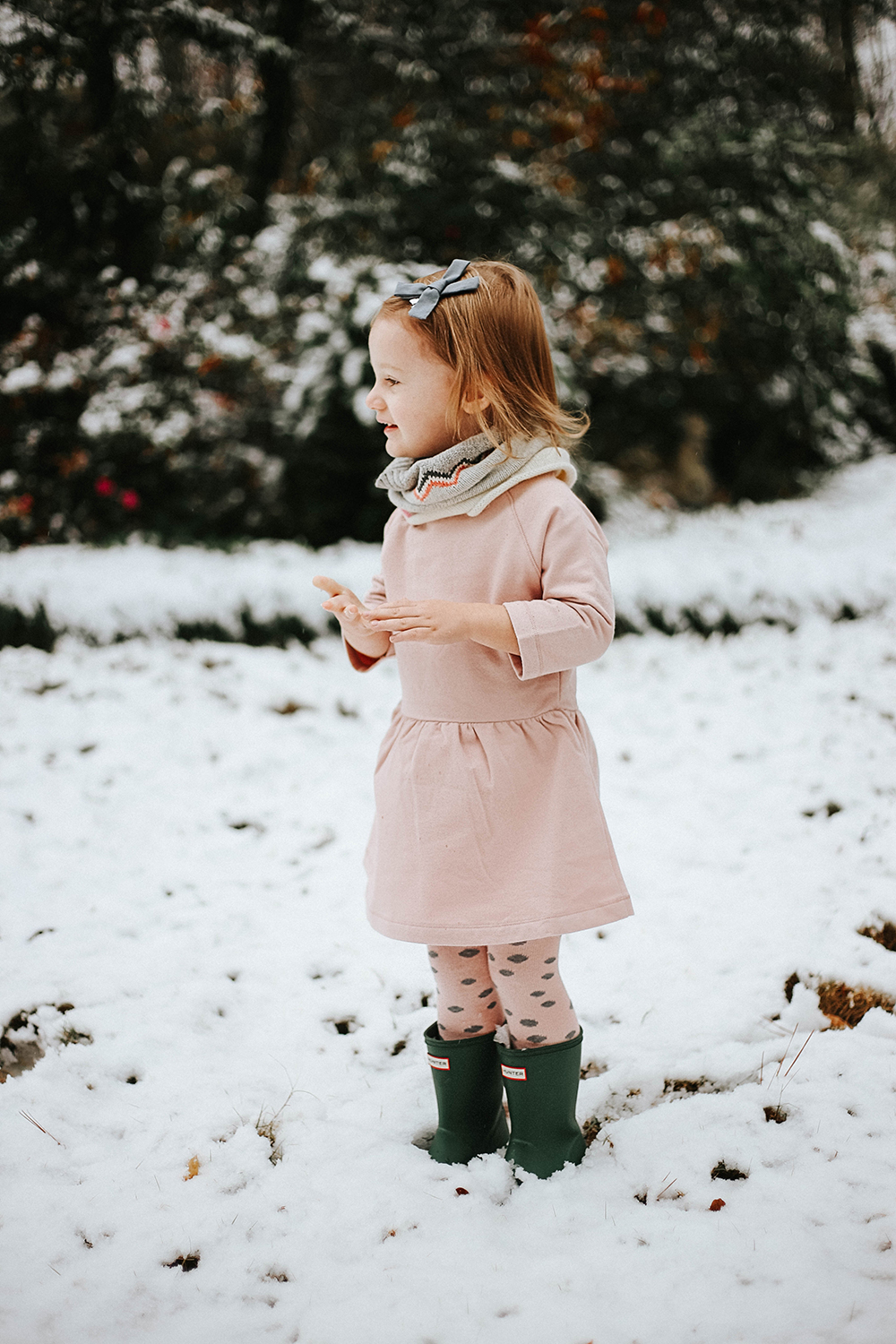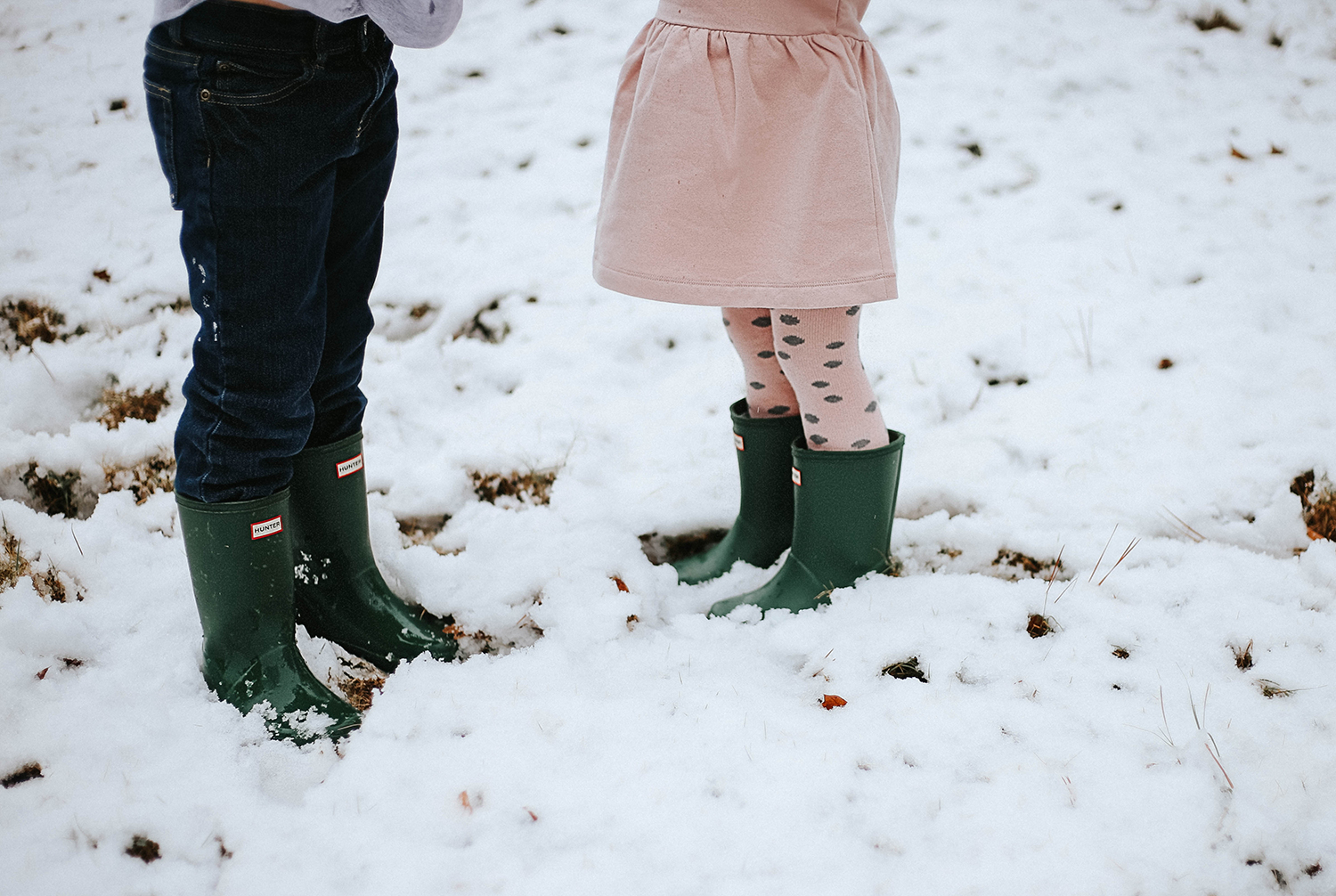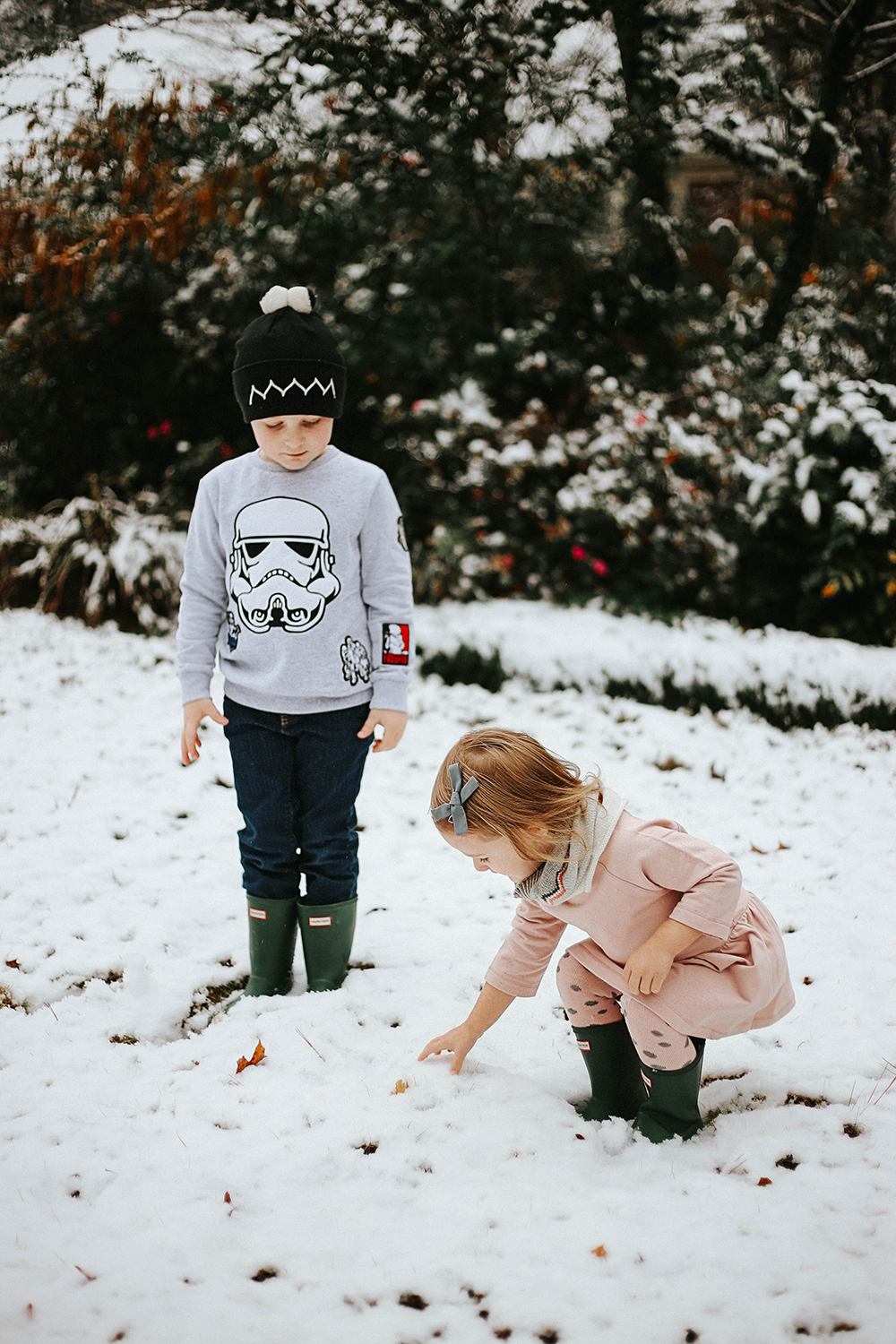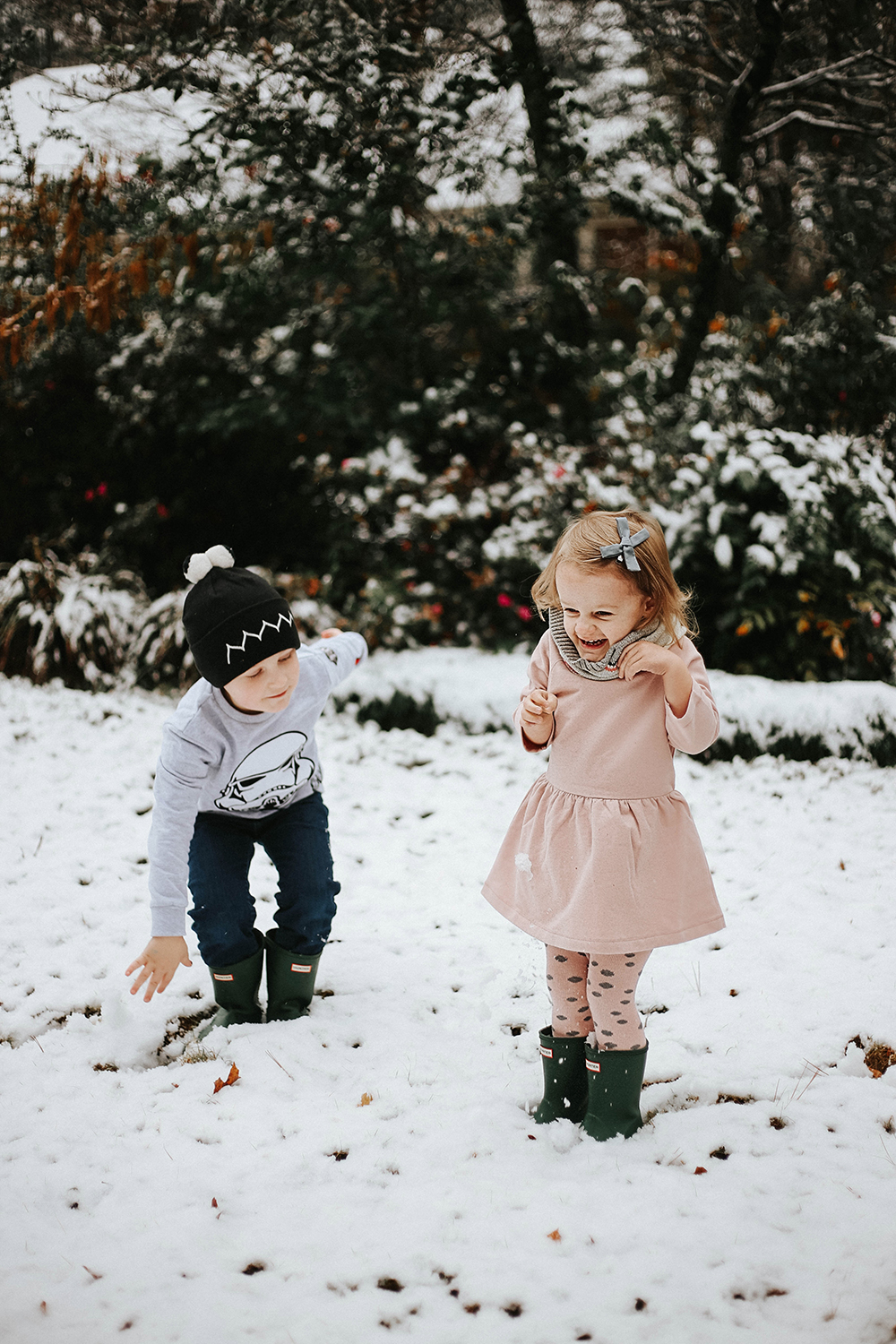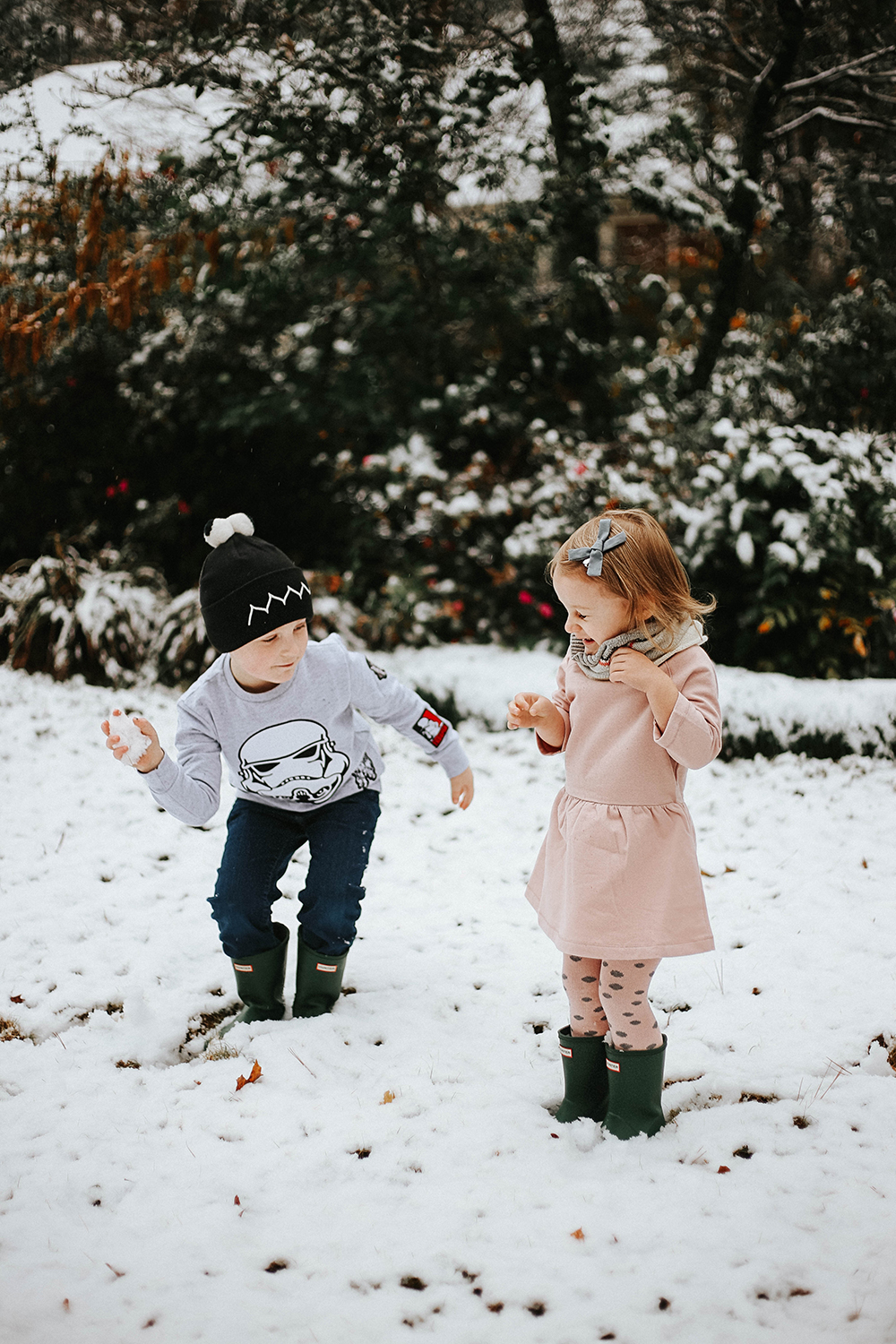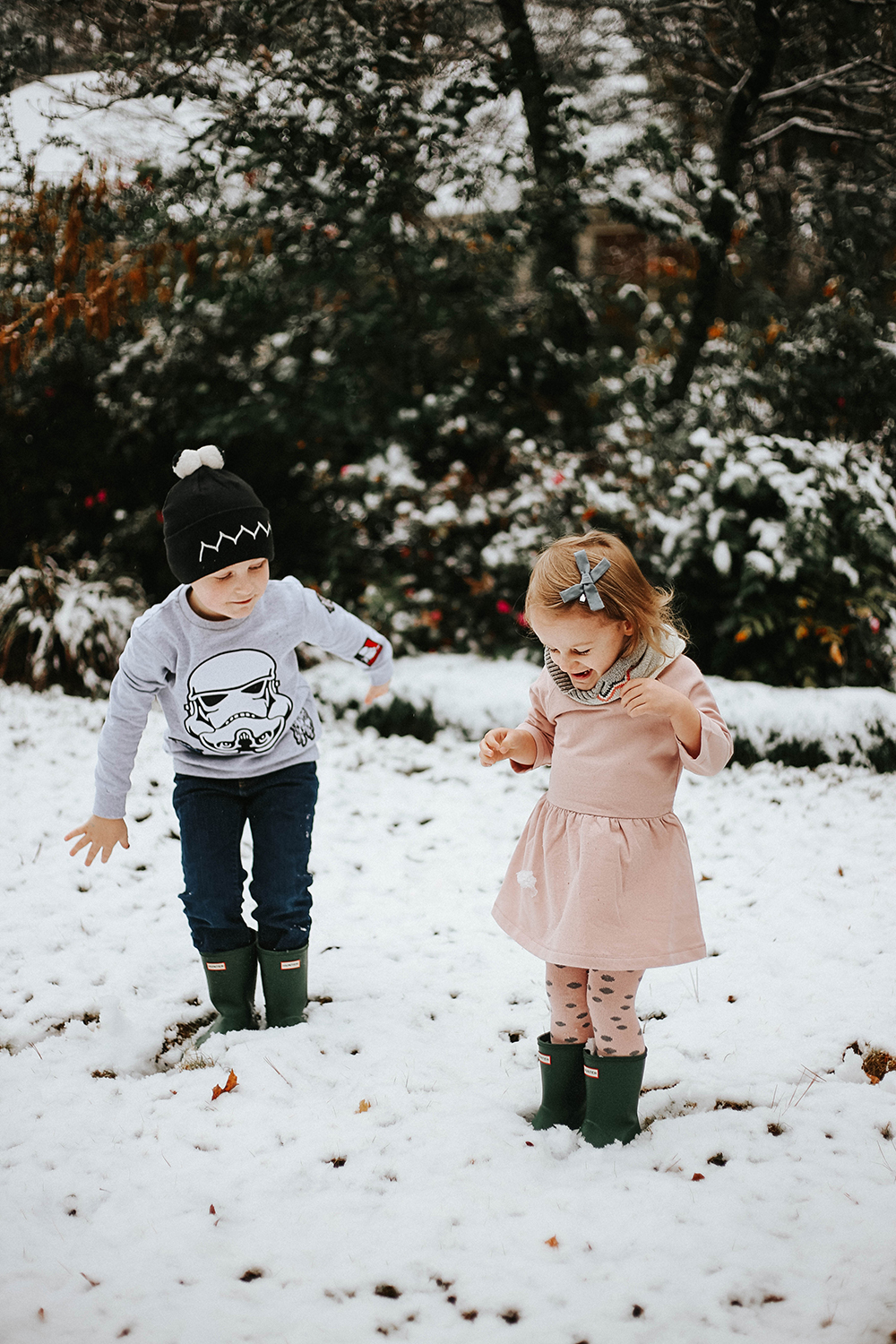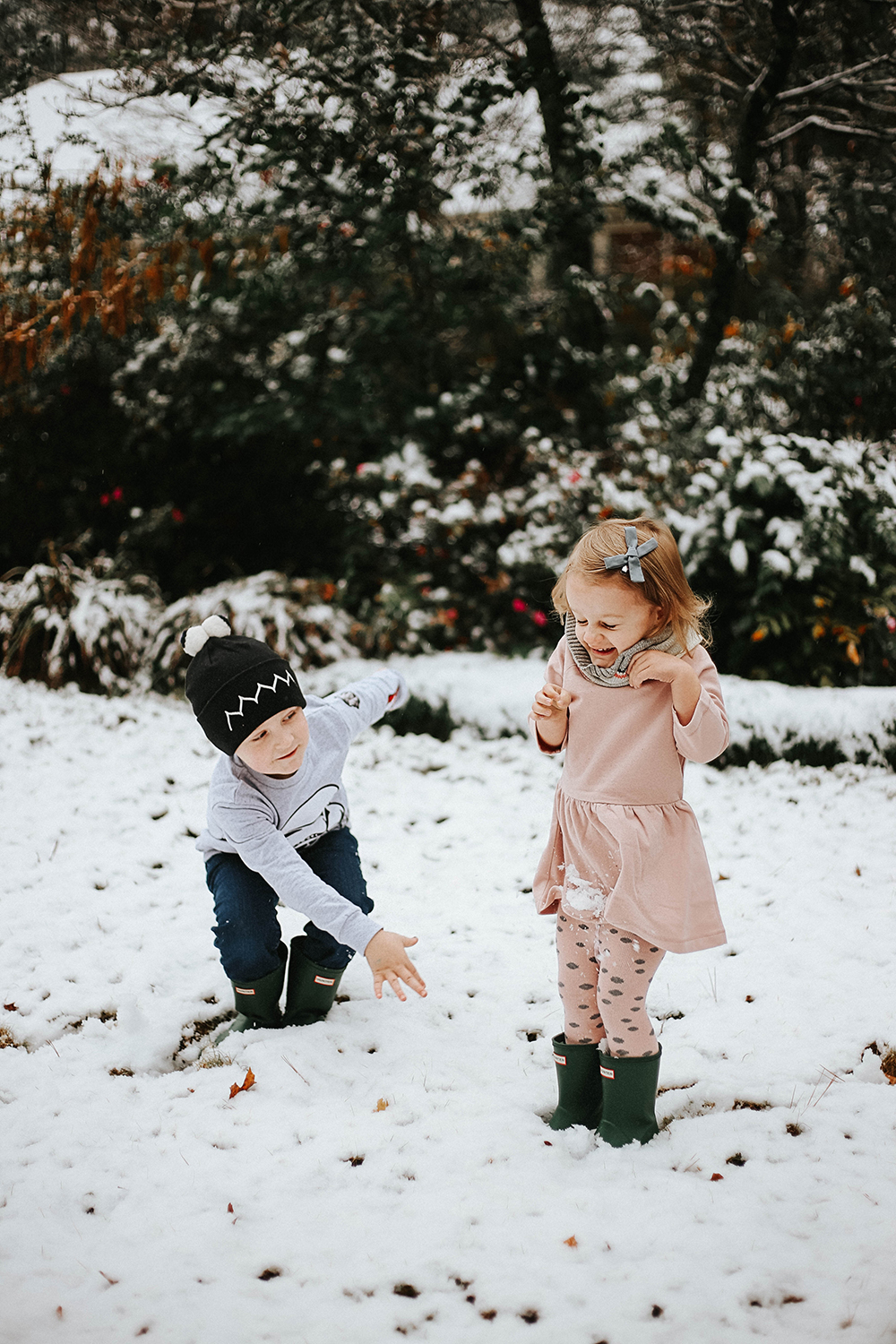 clothing c/o AlexandAlexa.com: Henry's Hat // Sweatshirt (similar) // Boots | Evelyn's Dress // Stockings // Scarf // Boots 
If you live in the South, did you get any snow?