This month we will be having two rounds of out of town guests. Our in-laws and then my sister and brother in law and their two children. We have been busy getting the house prepped and ready, which can be hard with two small children running around, winter break from school and holiday parties. In an effort to streamline the process, I've narrowed down my top 5 must-do things in order to get company ready.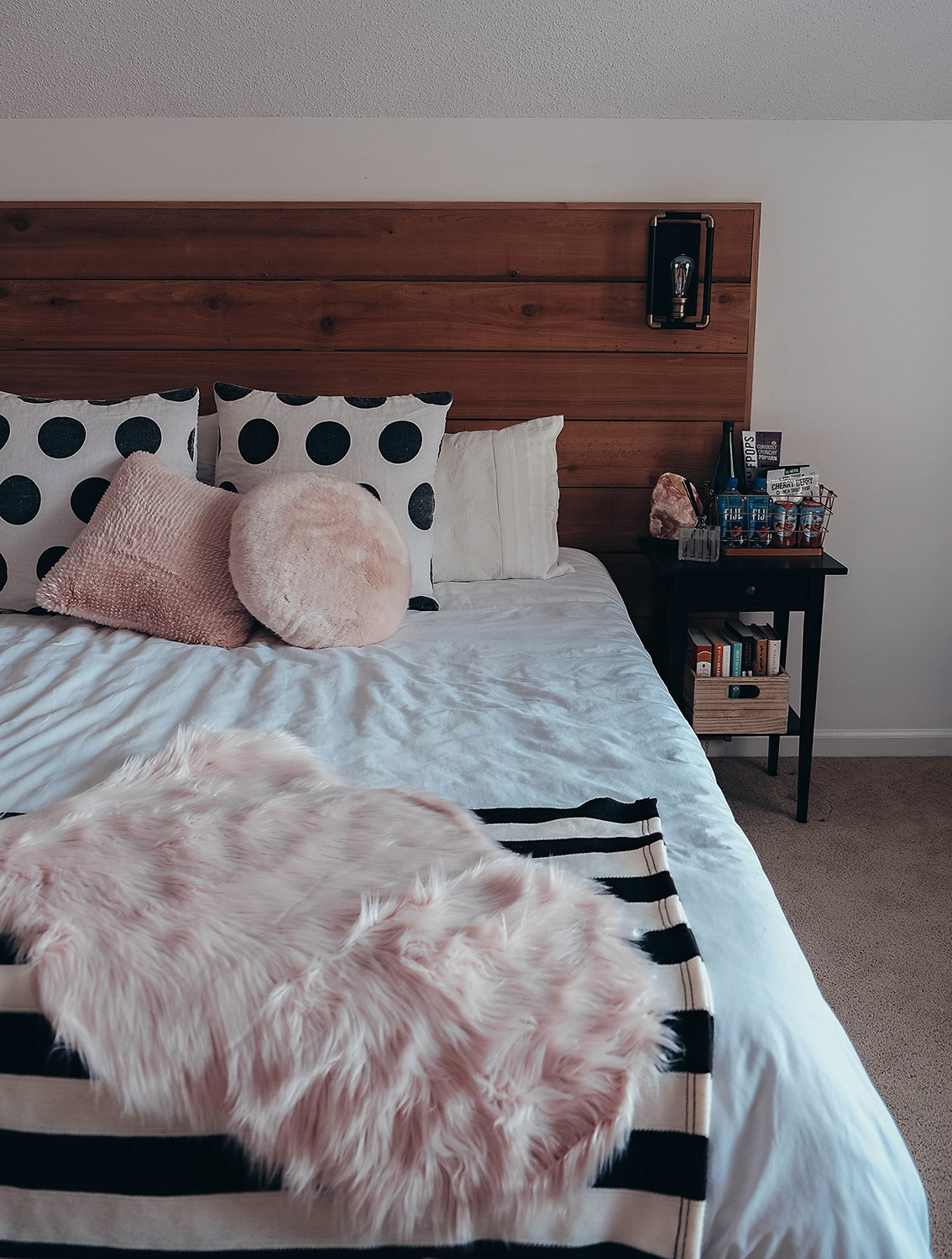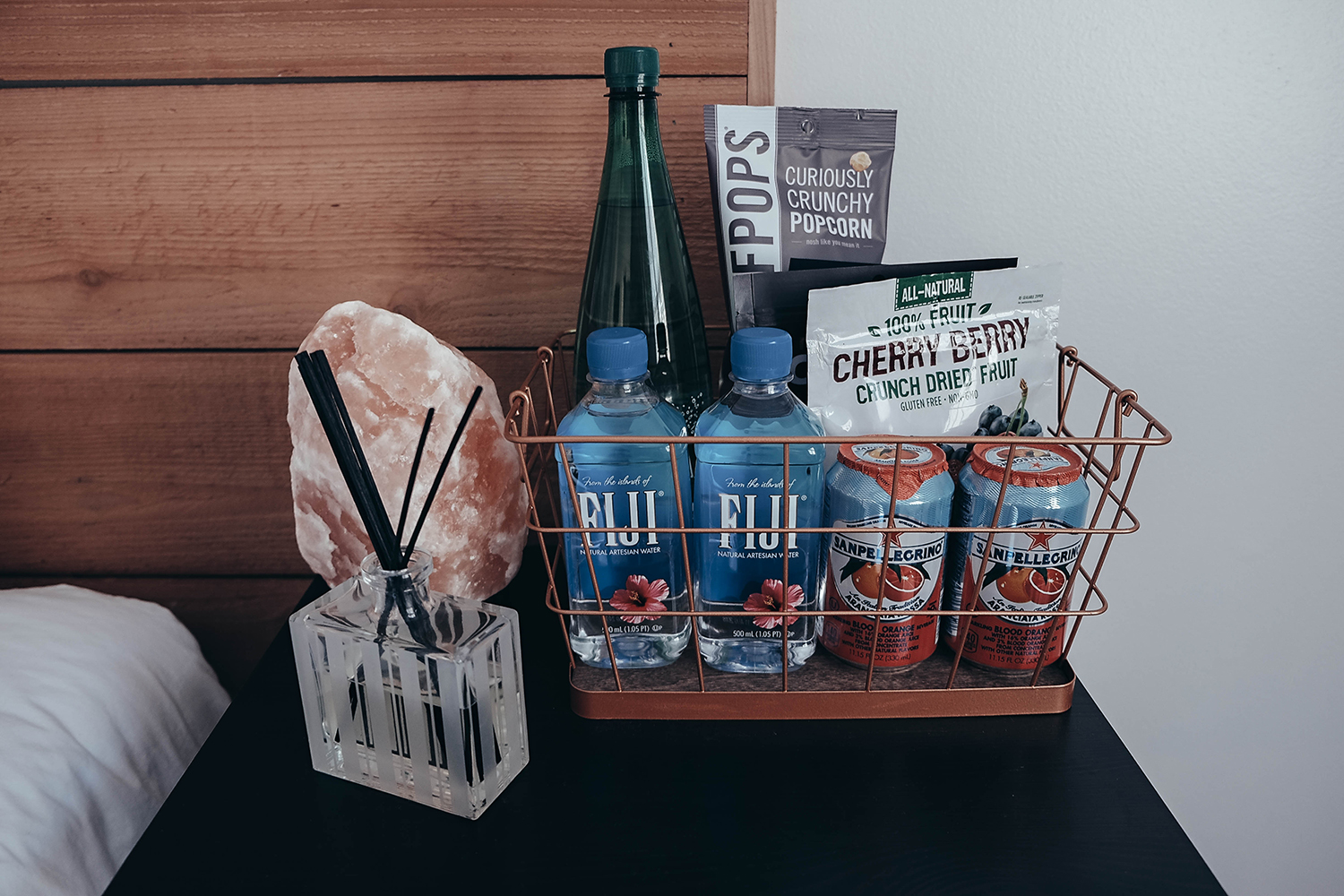 1. Not all guests love what you do. This comes down to the little things like laundry detergent scents, candles you love to burn, and flavored coffee creamer. Above all else, you want guests to feel comfortable when they stay and the last thing you want is for them to have a reaction to something. Wash guest sheets, towels, and blankets in a dye and fragrance-free detergent and keep some Benadryl or Claritin handy, just in case!
2. Bathe and clean pets. If guests are coming from a home where they don't own pets into a household that has three, including two large dogs, then you want to try and eliminate pet odor as much as possible. This includes their beds, eating areas, and any other spots in the house that they tend to favor (like a favorite chair or rug). Pay extra attention to these spots, especially if company will be near them! For those large items that can't be washed, my go-to is PureAyre All-Natural Plant Based Pet Odor Eliminator. You can also spray PureAyre on dog towels/beds prior to throwing in the wash! It is the only odor eliminator strong enough to tackle the worst animal odors like cat urine, yet safe enough to spray directly on people and pets. PureAyre cleans the air while permanently getting rid of the source of odors so the smell doesn't return. This has been a literal Godsend for me in my house. Even though I love animals and we have quite a few, I don't like the smell of pets. I use PureAyre on pillows, rugs, carpet, furniture, and as an air freshener. It has a light mint fragrance upon spraying but it doesn't linger in the air long. It keeps my house smelling fresh without being too overpowering. Eco-friendly odor eliminators can be tough to come by, but this is an all-natural combination of plant-derived enzymes without the use of chemicals, bacteria or alcohol.
3. Vacuum, Scrub, and Dust. This might be a no-brainer, but it's probably the most important. No one wants to visit a house that is dirty. Think about if you checked into a hotel and there was dust or grime throughout the room, you'd want to switch asap. Have this mindset when hosting guests. If it's easier and less stressful, consider having a cleaning service to come in and do a deep cleaning of baseboards, ceiling fans, and blinds. It'll save your sanity, trust me. But if stress comes to be an issue preventing you to enjoy, you might want to check this reviews for Synchronicity CBD have shown that the hemp oil they provide is just chock full of cannabinoid goodness.
4. Don't forget about the closet! Make space in the spare closet and dresser in the guest room so they aren't living out of a suitcase. Try and think about your guest bedroom as a little bed and breakfast. If guests are staying in a room without a closet think about investing in a portable garment rack. They sell for under $40 and will add the perfect touch to the space where friends or family will be staying.
5. Most importantly, you want your guests feeling as comfortable as possible and not like they have to ask you for every little thing. Leave plenty of fresh towels, toiletries, bottles of water, fruit and snacks in their room. When we made over our guest bedroom last year, I put a lot of thought into small touches that would go a long way. Have magazines and books on nightstands, the wifi password and remotes in an easy to locate spot, extra blankets and pillows, and a little basket of travel sizes toiletries. You don't have to go crazy, but mini shampoo, conditioner, lotion, toothbrushes, and toothpaste are a welcomed touch in case anyone leaves theirs at home.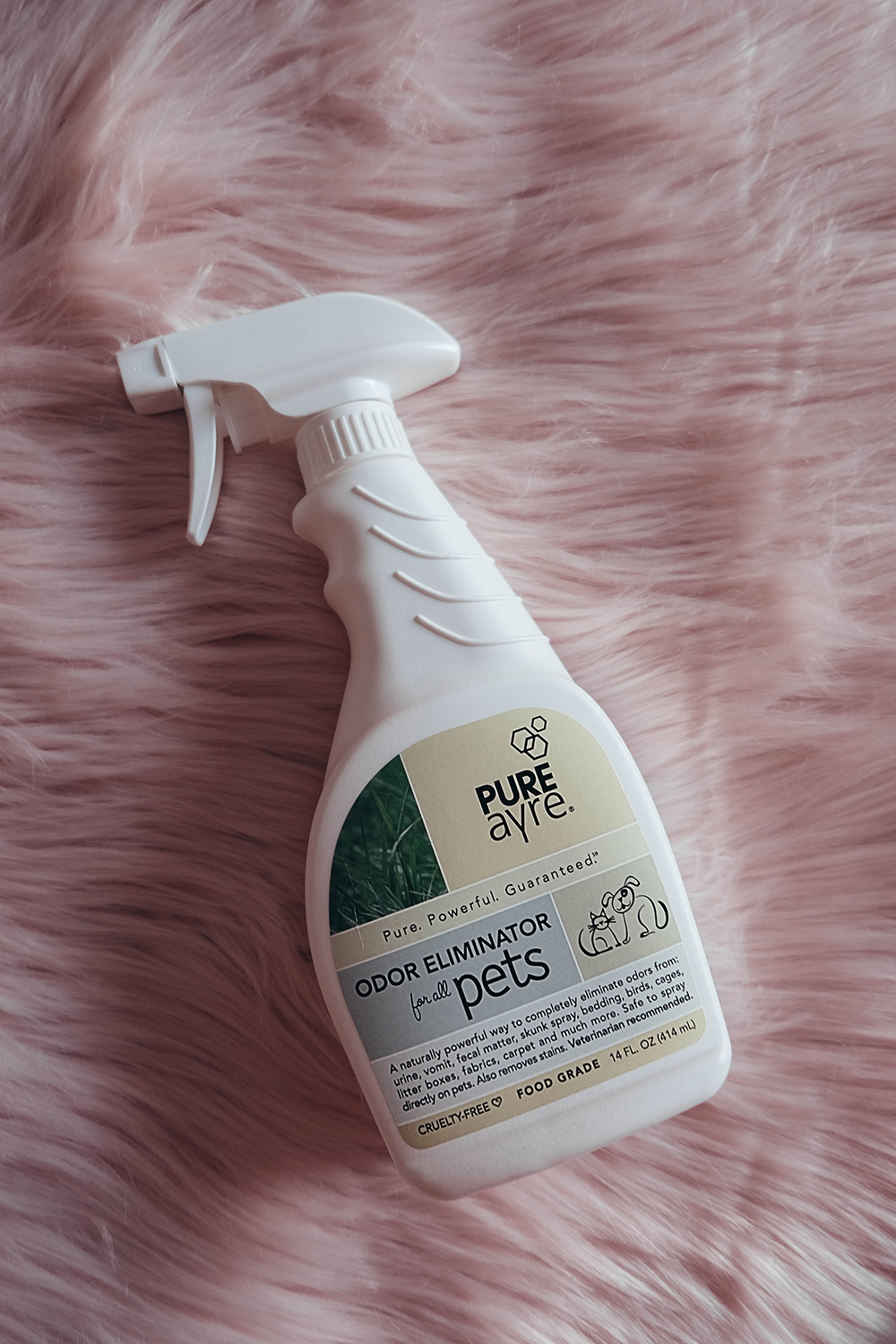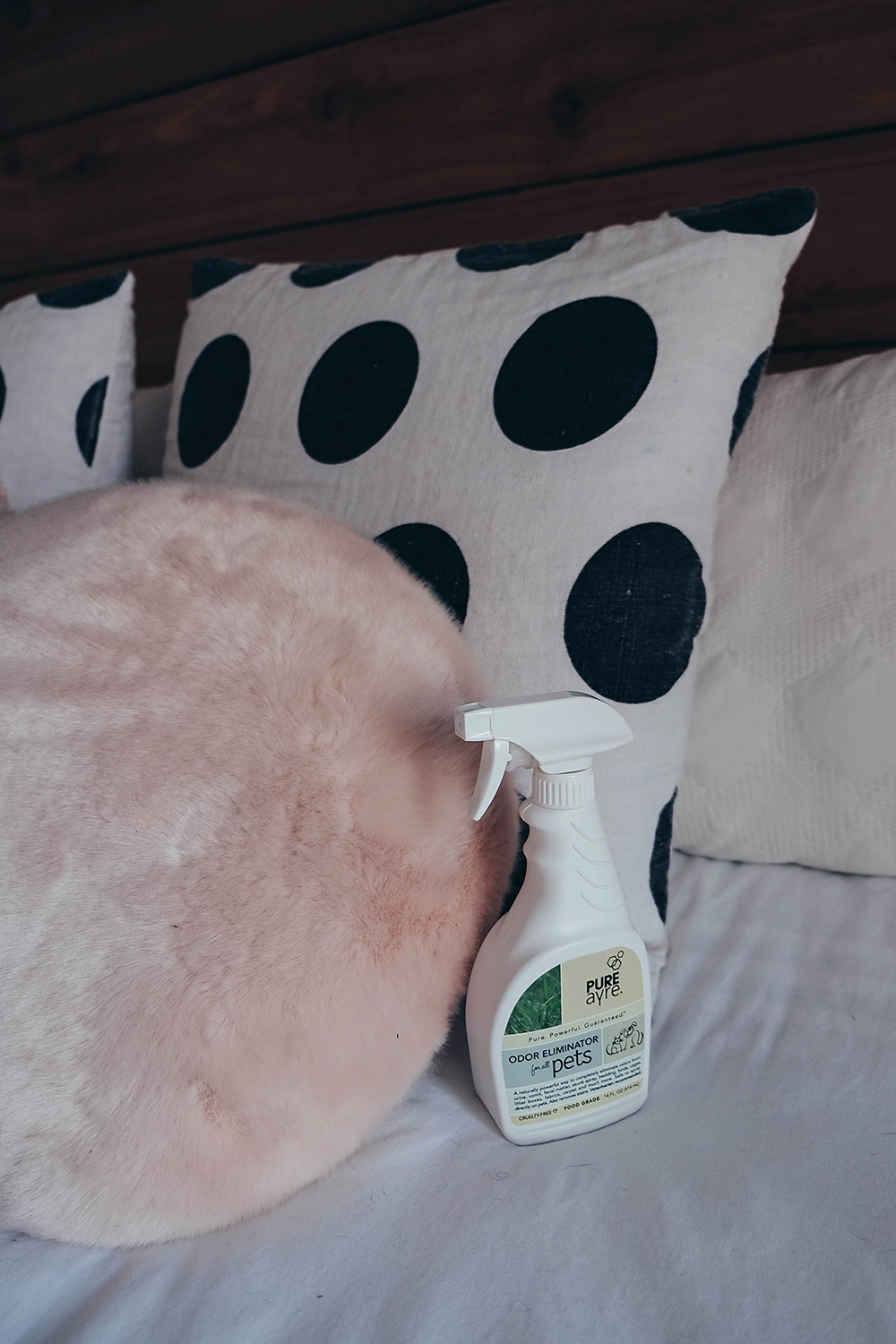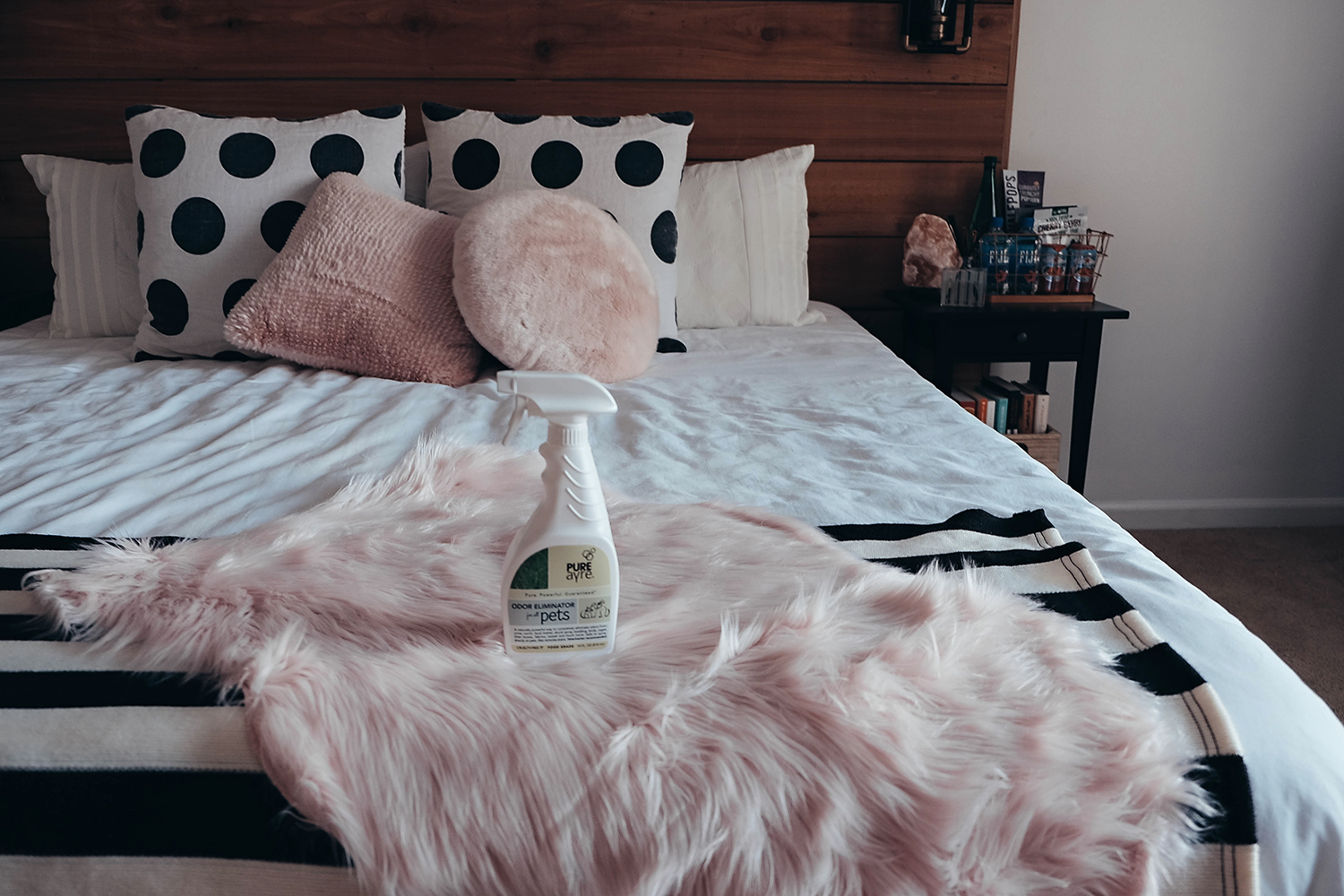 Purchase your own PureAyre Odor Eliminator on Amazon here and your place will be smelling fresh for the holidays!
Are you welcoming guests this holiday season? What is your favorite way to prepare?
buy Cialis Soft
http://rxbuywithoutprescriptiononline.org/fucidin.html
Kamagra without prescription
http://onlinebuynoprescriptionrx.com/celexa.html