This post has been sponsored by Cuties via Collectively.
Now that we are in the thick of December I am really trying to slow down and enjoy this magical month. School lets out this coming week, and the kids are only young for so long, so I want to enjoy this age with them, as tough as it might be! I have wanted to do some fun holiday crafts with them, and this past weekend, we did our first together. I had always seen beautiful garlands made with dried fruit but they always seemed overwhelming (or so I thought). After I researched how to properly dehydrate my fruit, then the fun set in.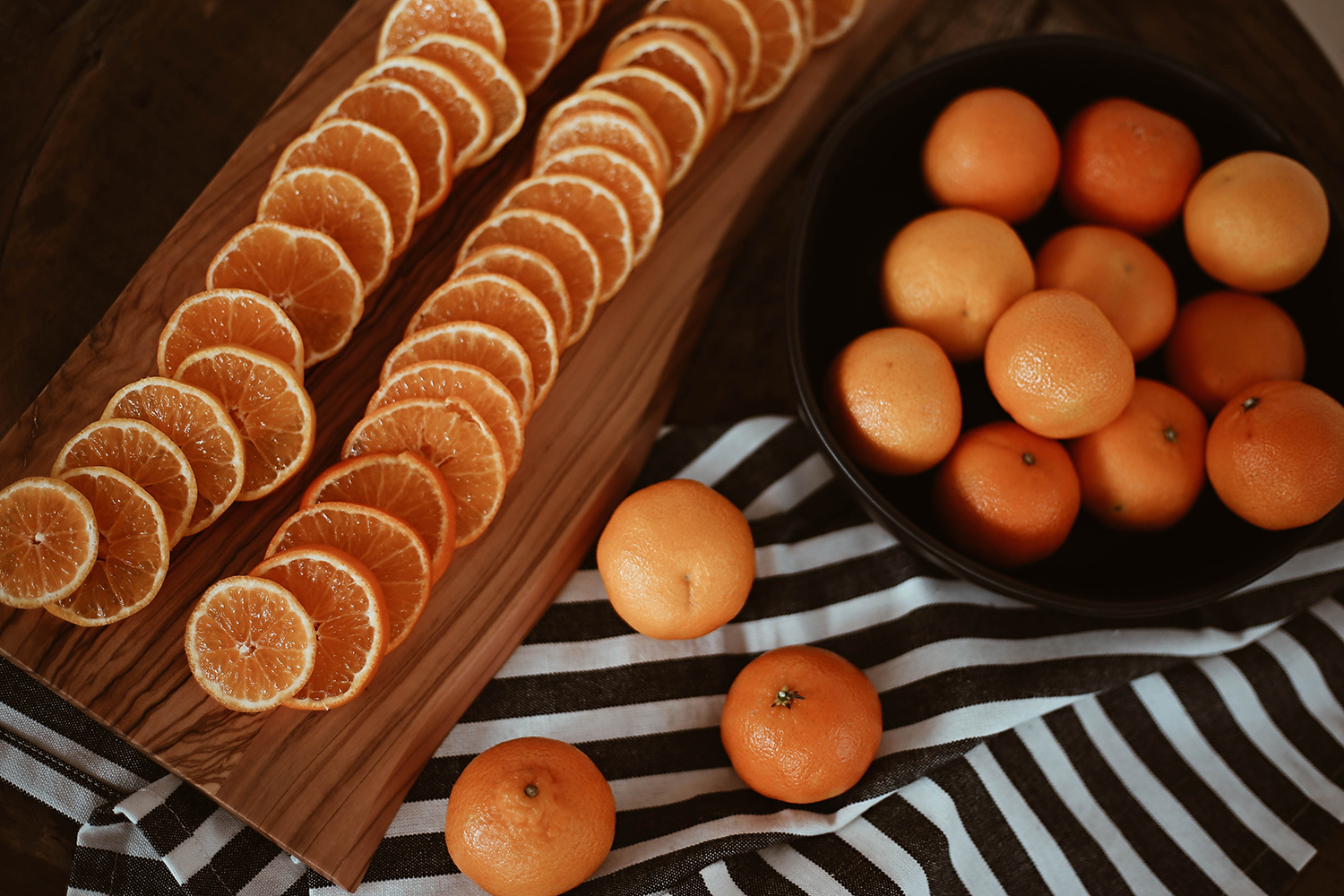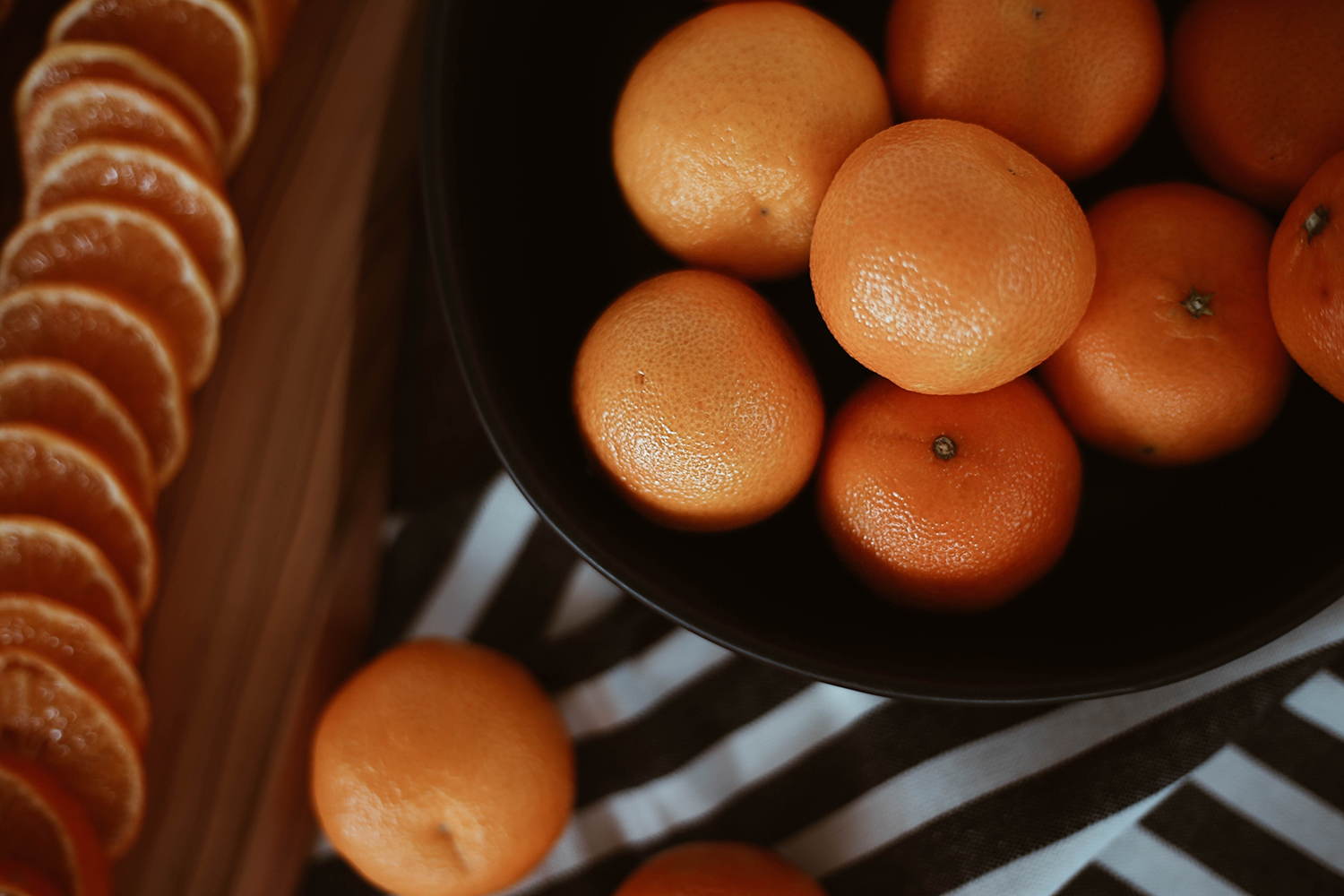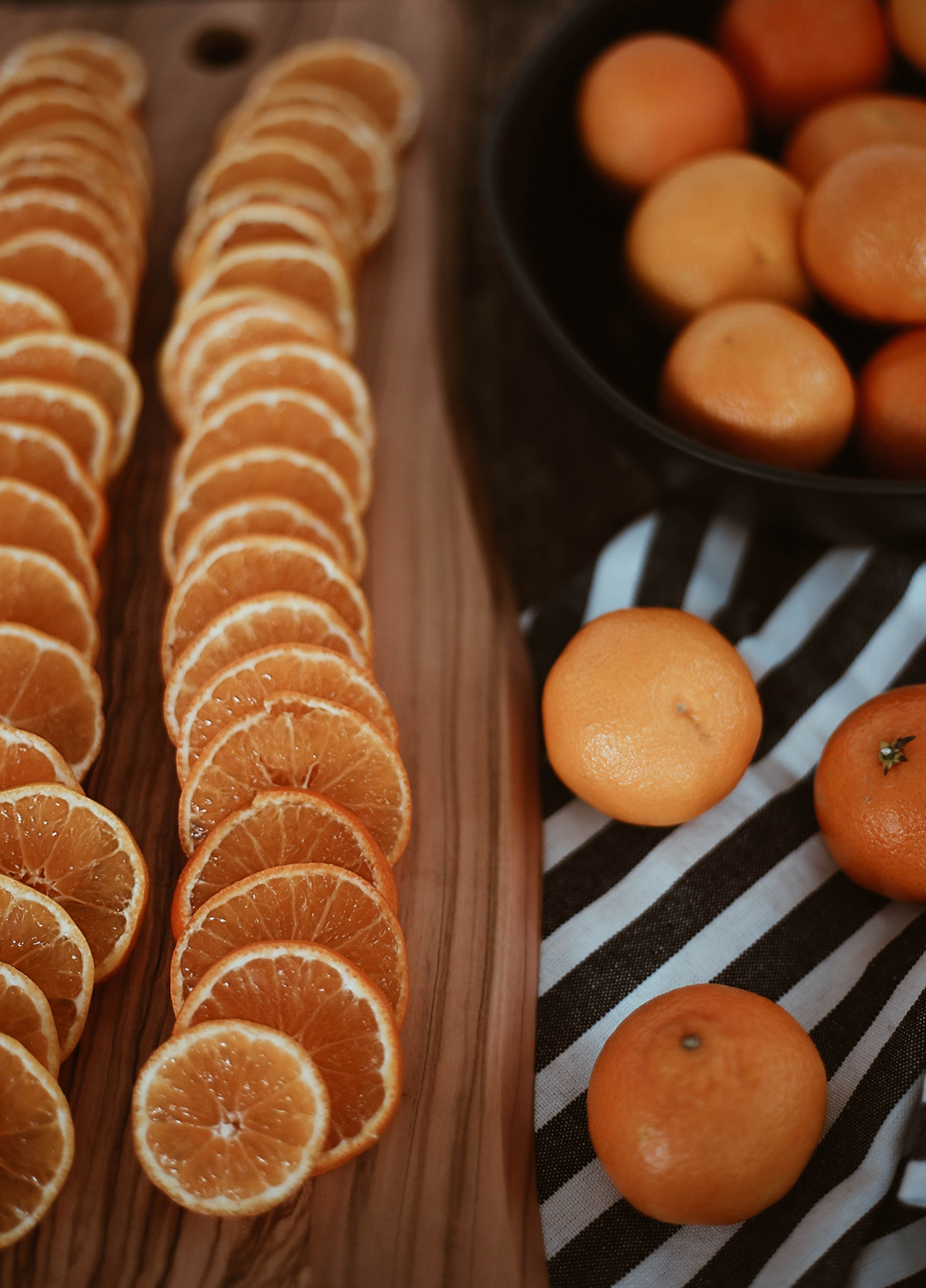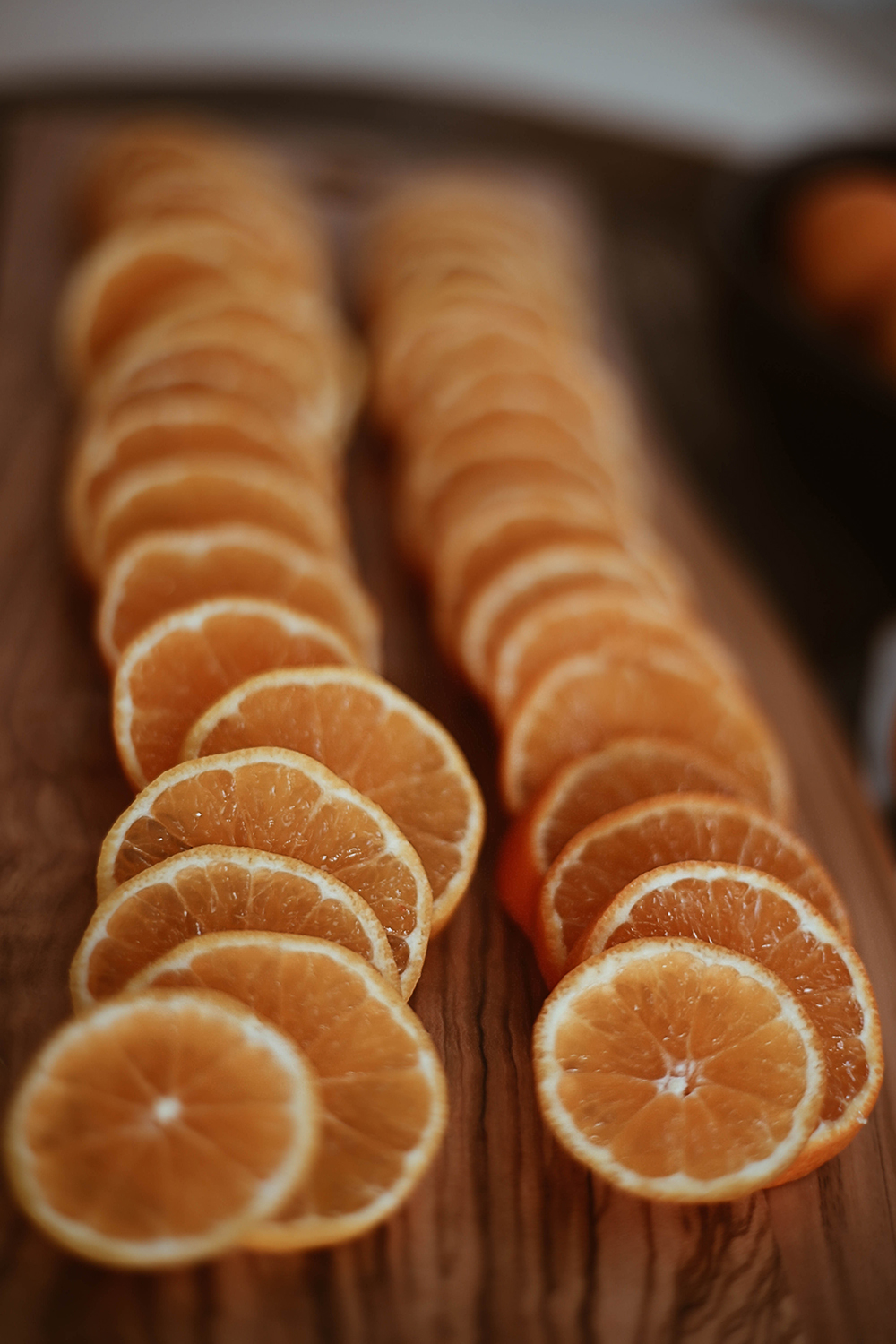 Since Henry and Evelyn love Cuties, I decided to use those for my garland. They fit perfectly in their little hands and are easy to peel (less work for us Moms!) The kids loved picking out the best cranberries for me to use while snacking on Cuties, of course. There are a lot of ways to enlist the kids in this project, especially if they're older. Remember, making messes and being together is what they'll remember when they're older!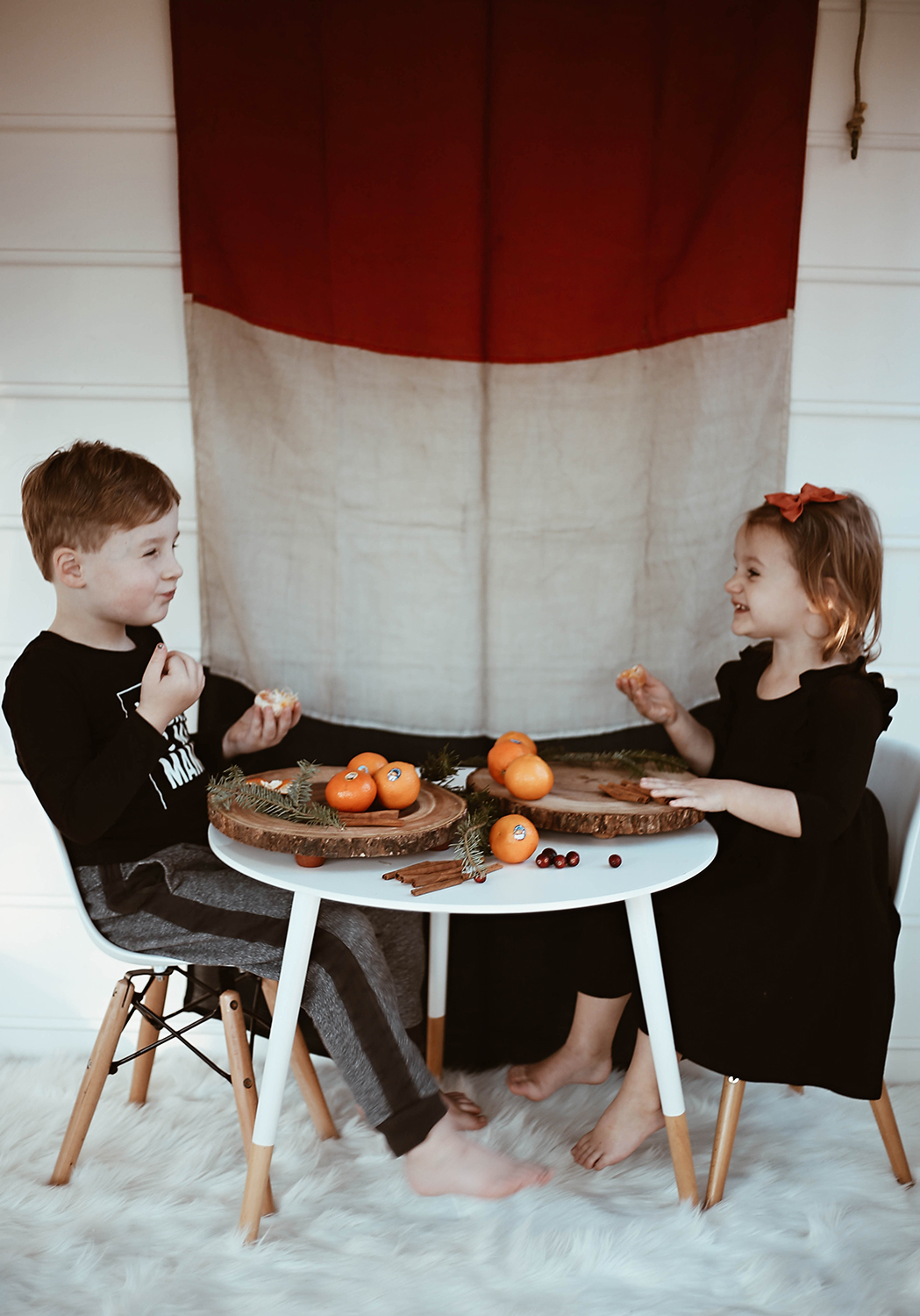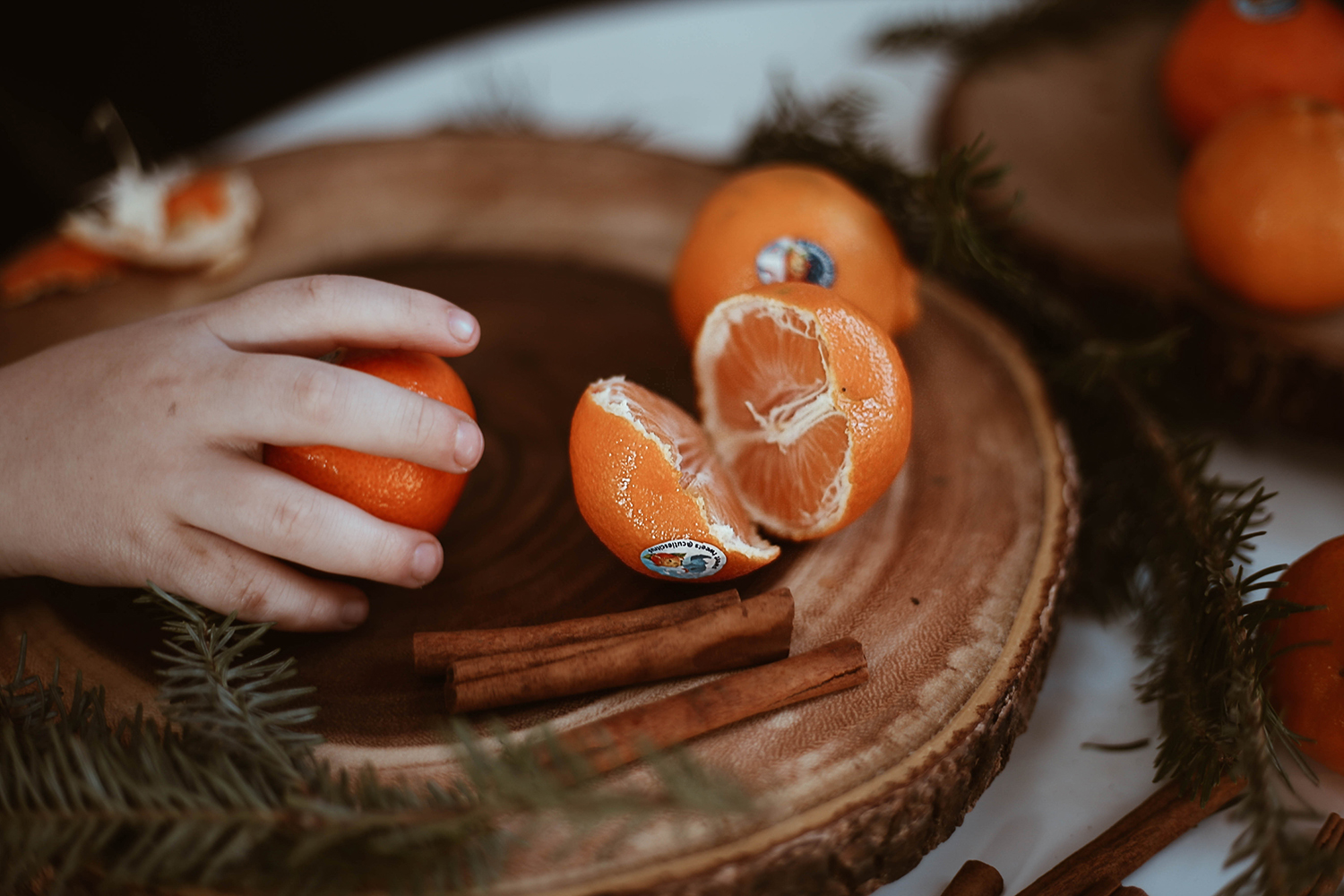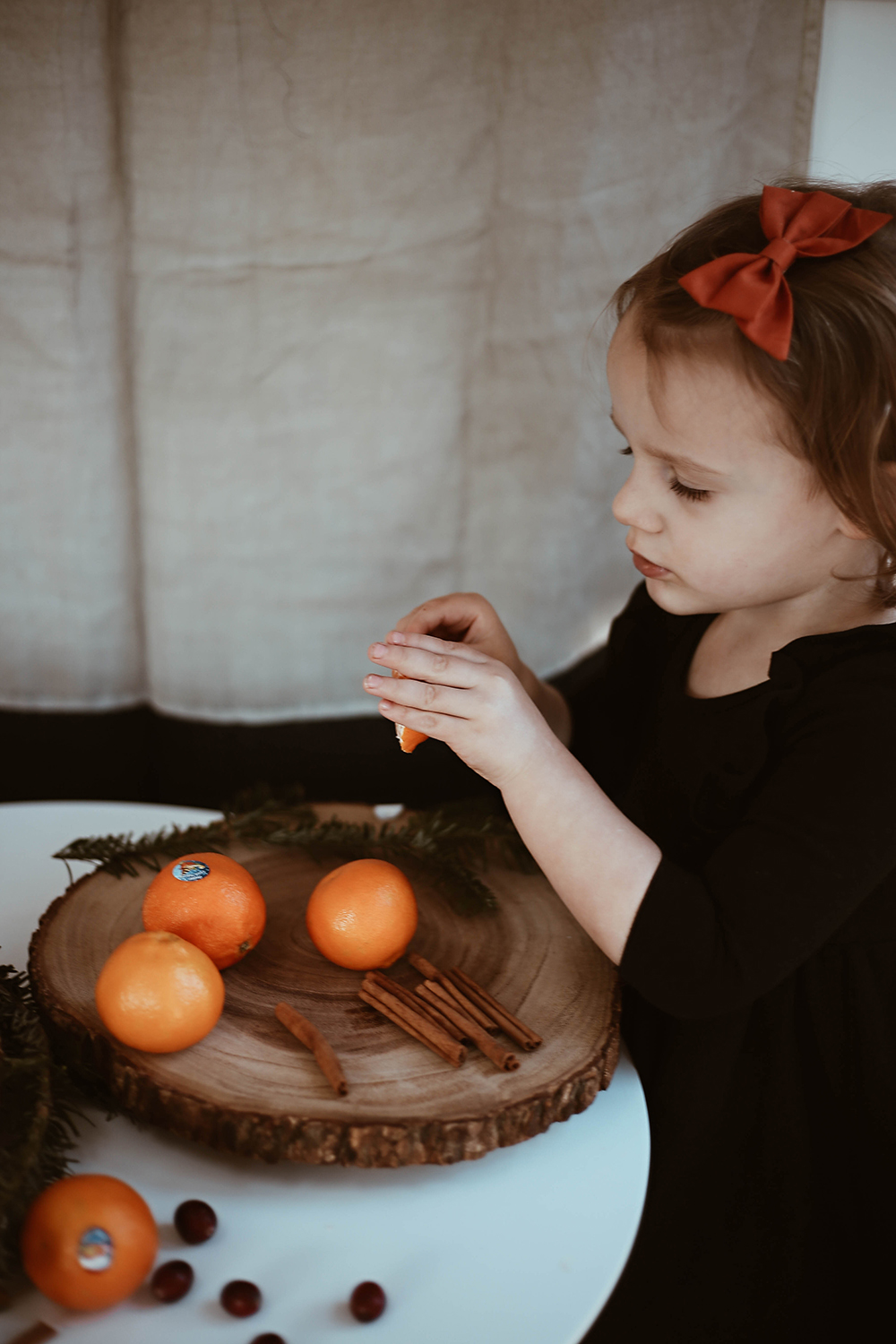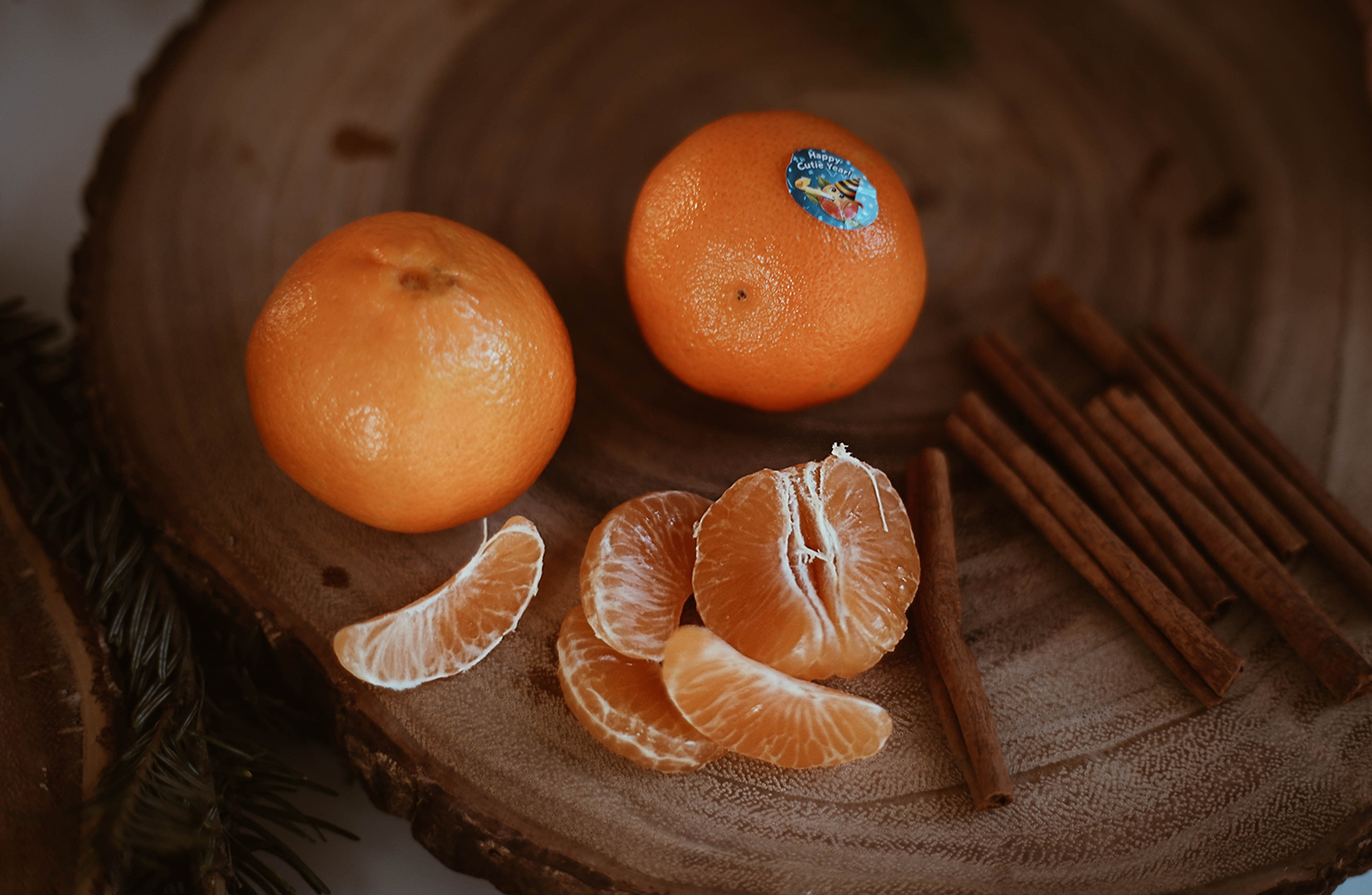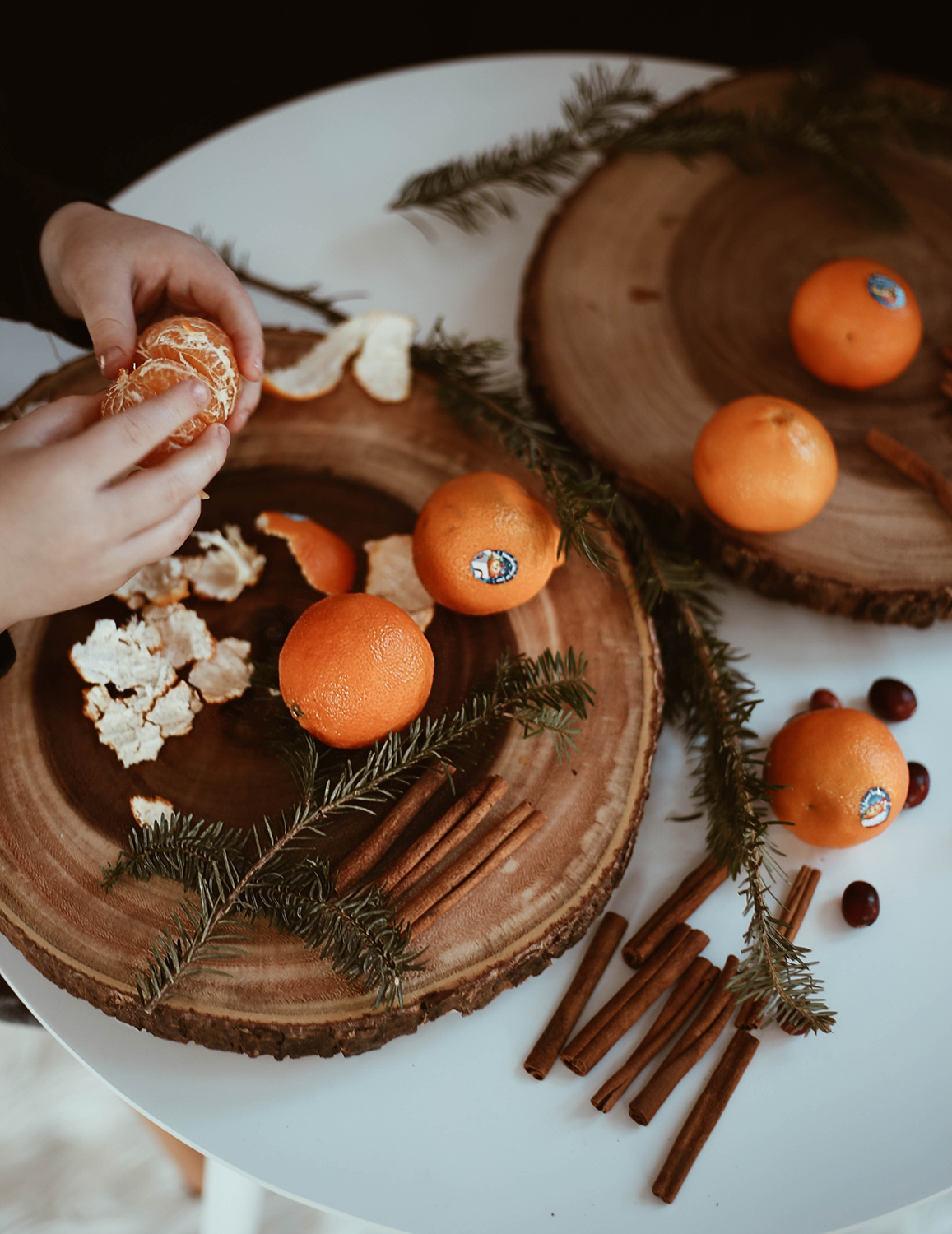 You'll Need:
Jute, Bakers Twine or Thread
Threading Needle
1 bag of Cranberries
1 bag of Cuties
1 bag of Cinnamon Sticks
Christmas Tree clippings (optional)
Step 1: Have the kids remove all stickers from the Cuties preheat oven to 175 degrees.
Step 2: Start slicing Cuties. You can get 4-5 slices per mandarin depending on how thick you cut the slices. They do shrink as they dry, so keep that in mind.
Step 3: Arrange the cut slices on a baking sheet or wire baking rack and place in oven for 3 hours, flipping halfway through. After the 3 hours is up, leave them in the oven until cool. I kept mine in overnight to make sure all the moisture got out.
Step 4: After Cuties have completely dehydrated, gather some scissors, jute or bakers twine, and a threading needle. You'll need to use bakers twine if you choose to add the cranberries. The jute is too thick and won't fit through the cranberry. Be sure to string through the top of the Cutie, not the center, so that it will hang correctly.
Step 5: Choose your pattern and then get threading! I alternated my tree clippings on every other mandarin and ended up going with 3 cranberries in between the Cuties since they shrink up a bit when dried.
Step 6: After you've threaded the garland, tie a few knots in the ends to secure the fruit and make a loop on each end to hang.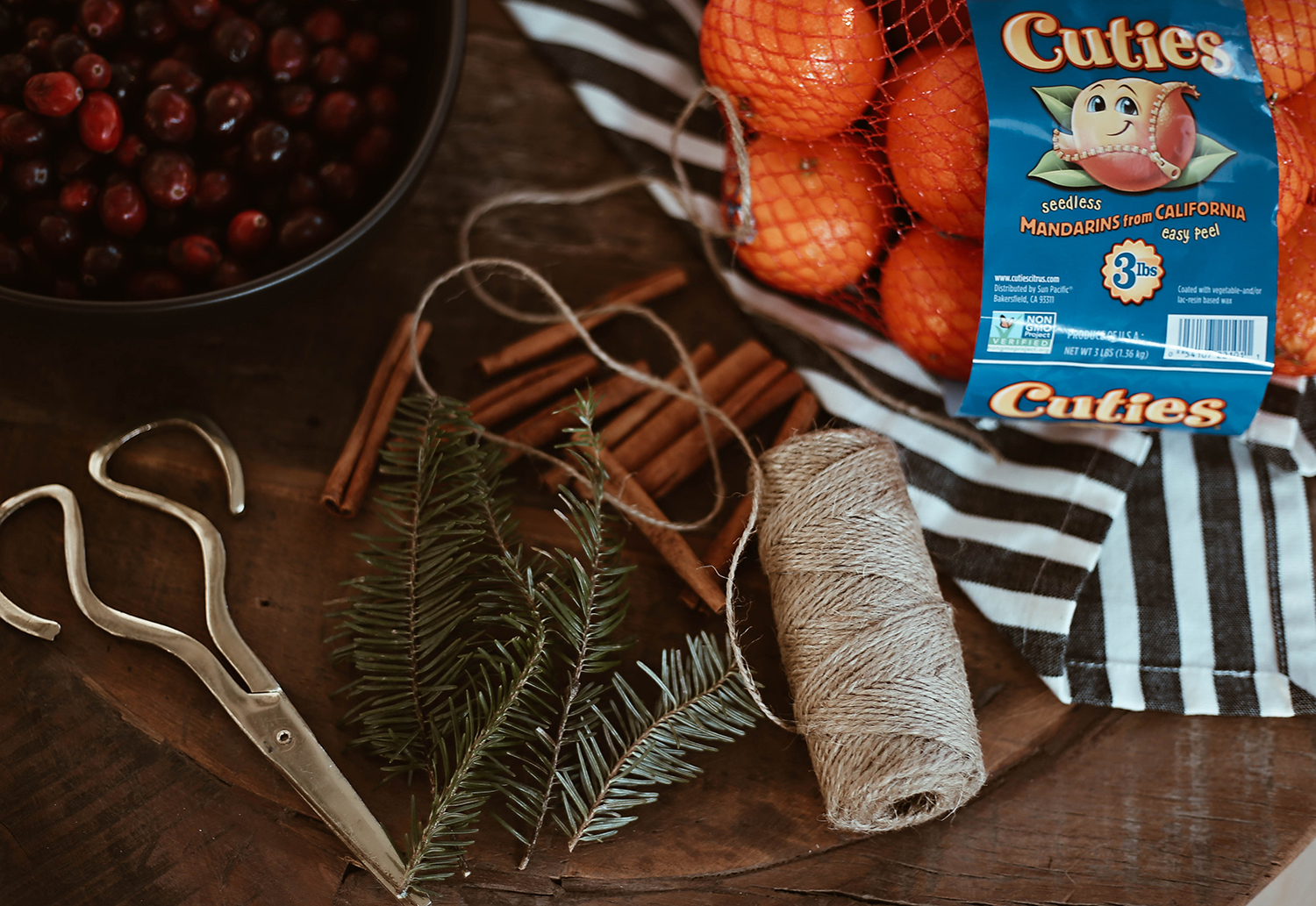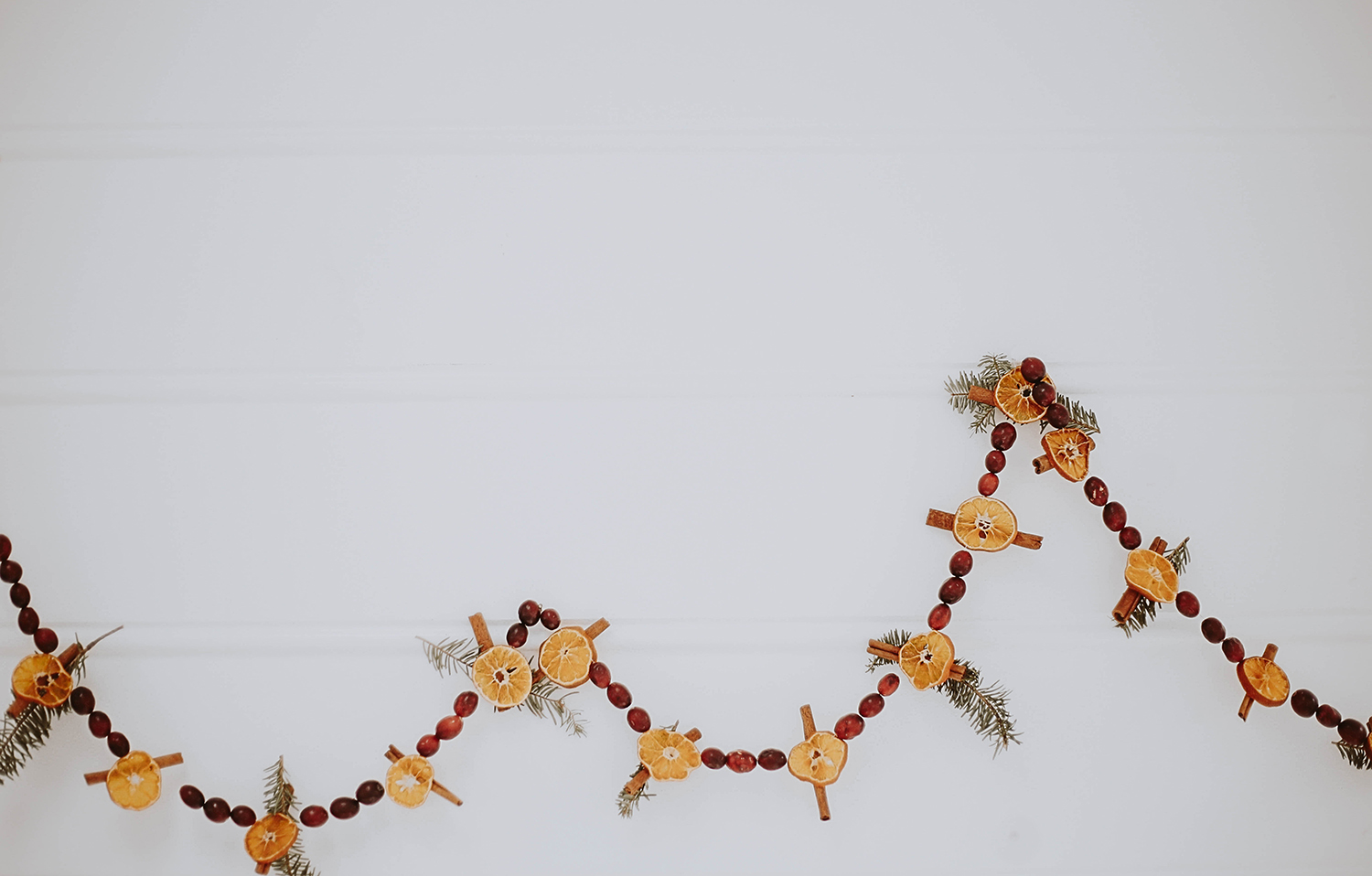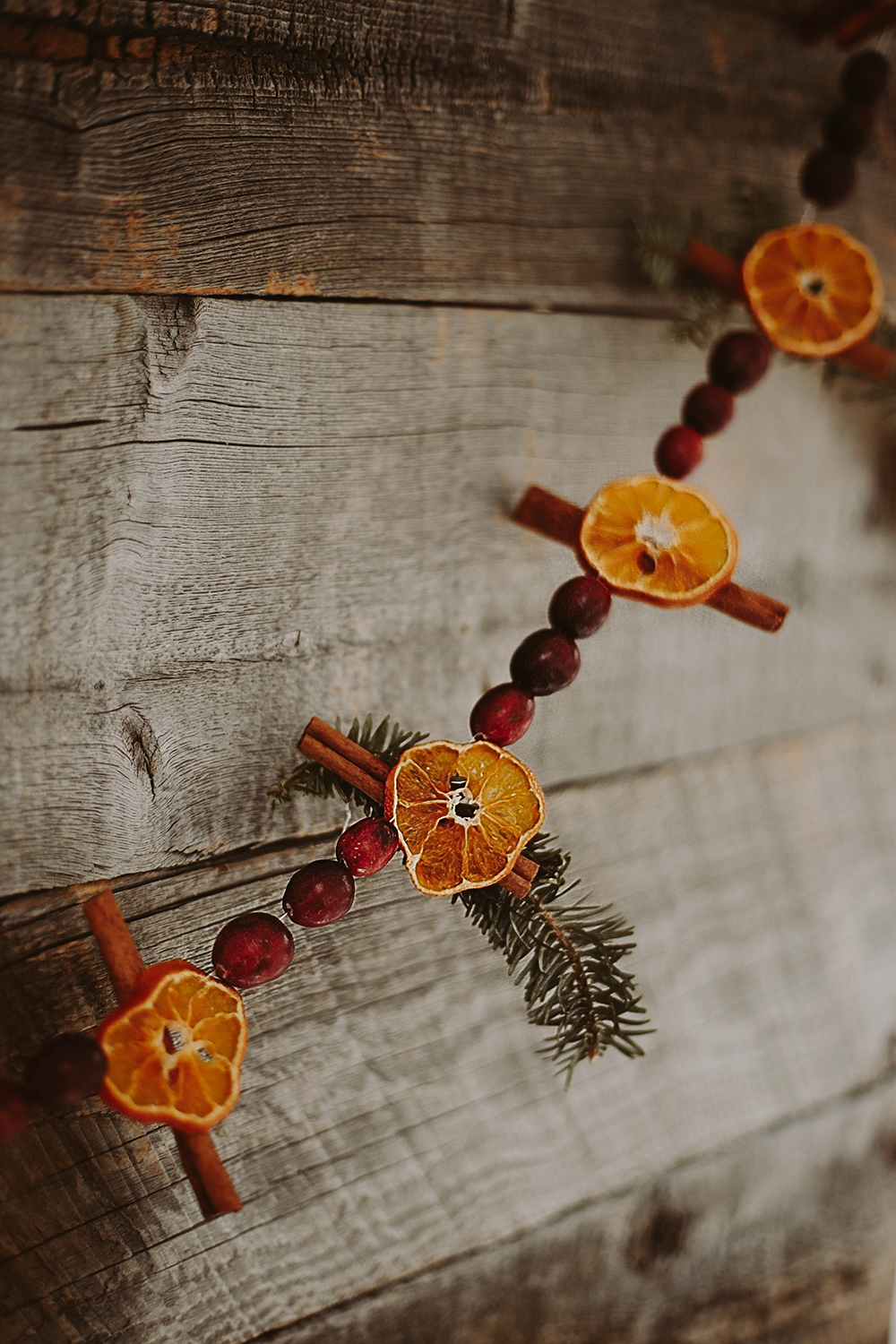 My favorite part of this project was definitely the satisfaction knowing I finally completed a craft I had wanted to do for a long time. I also loved including the kids and adding this to our memory bank. Cuties remind me of warmth and sunshine, so when I look at the finished garland, I think of all the bright and good things in the world. Be sure to follow along with Cuties #100daysofsunshine campaign so you can see all the happiness and love being spread around. Do you have any fun holiday projects you love to do with your kids?