This post is sponsored by BabbleBoxx.com
We are in full vacation mode this week. The kids have both been out of scool since last Thursday since we took a trip Biltmore Estate and today marks day six of Thanksgiving break. Although having both kids at home can be a challenge, it has been nice to sleep in and not have to wake up before the sun to get Henry on the bus. We can't wait for Thanksgiving morning so we can drink hot cocoa, pop in a casserole, and watch the parade on TV. Hopefully, we will continue to have some chilly temps and can make a fire. I am determined to appreciate and celebrate Thanksgiving before we jump into Christmas mode on Friday, which is when we get our tree and decorate the house. The holiday season passes by so quickly, which I why I like to celebrate each holiday as they come. This month I am embracing all things Thanksgiving, starting with some amazing goodies from Babbleboxx!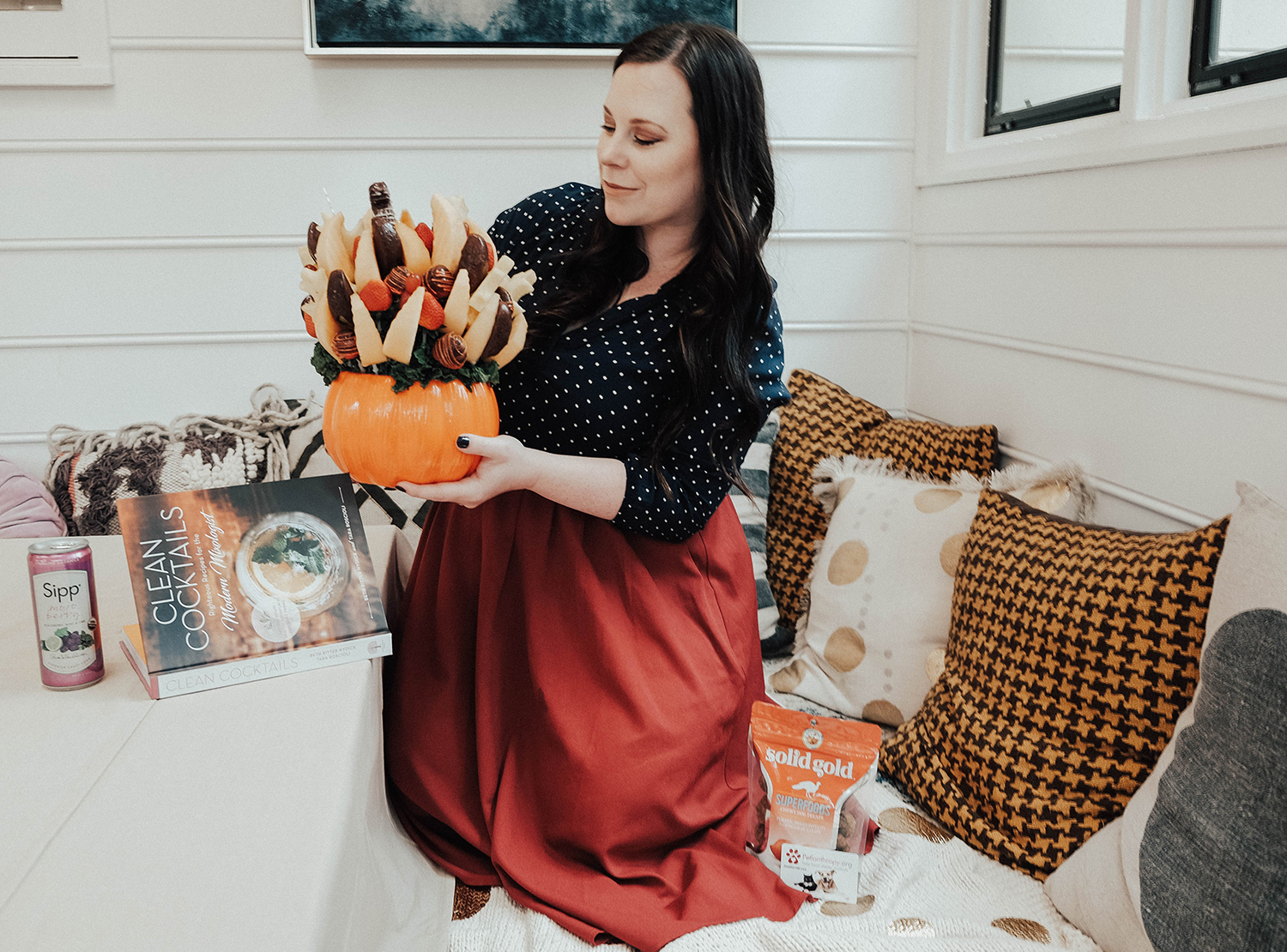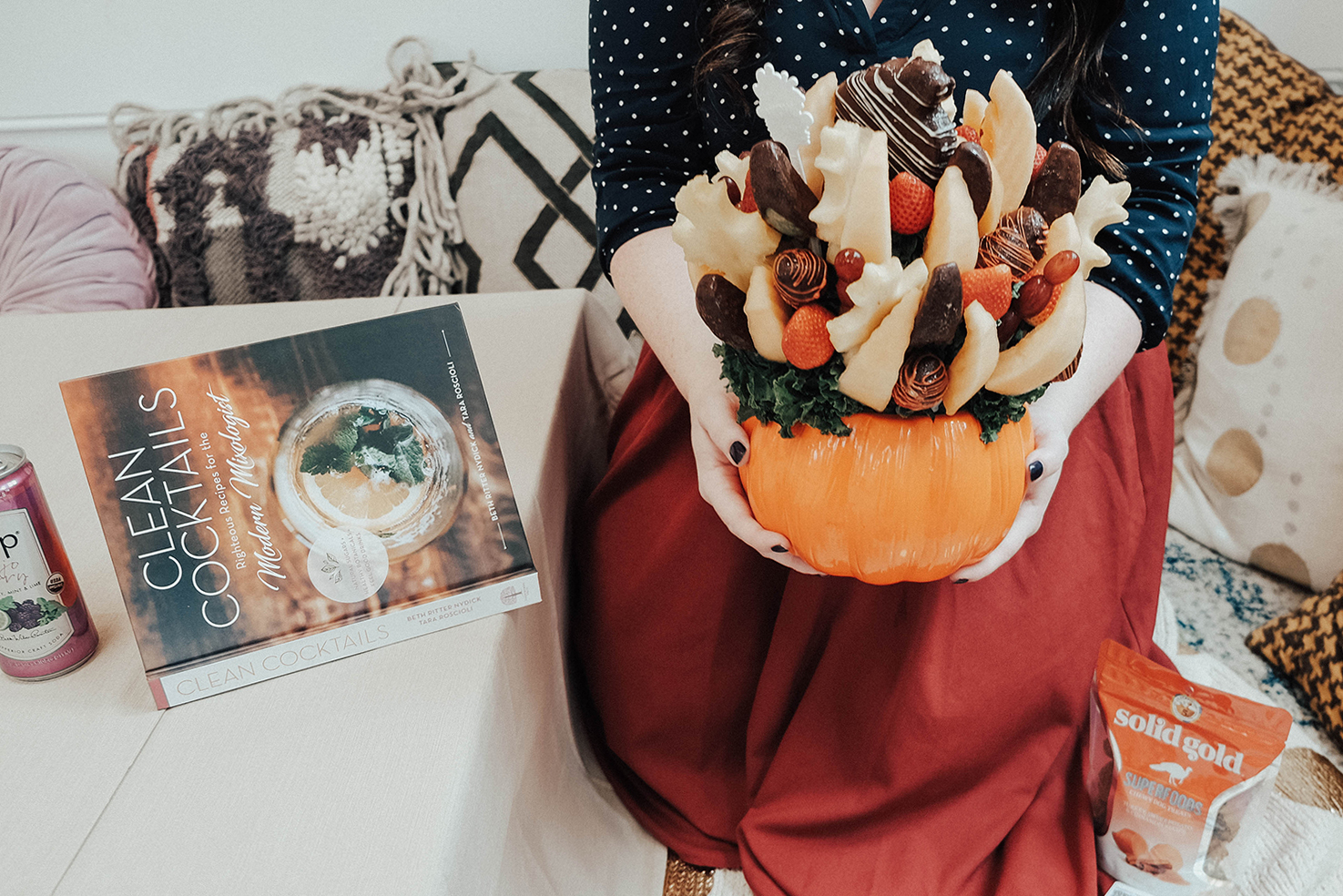 Salted Caramel Harvest Bouquet with Orange Swizzle Berries from Edible Arrangements is by far the tastiest Edible Arrangement I have ever received. I could live off salted caramel anything so this decadent dessert definitely brightened up my month! I had some friends over recently for a Friendsgiving and not only did every indulge in this but it also made a beautiful centerpiece for the table. The salted caramel apple wedges were hands-down the favorite and I love that the arrangement came in an adorable pumpkin that I can use for years to come. You absolutely need to try this one and when you order, use code THANK17 $10 OFF $39+ ($49 for CA) and code FEAST for $20 OFF $99+, valid until 11/22.
Clean Cocktails for the Modern Mixologist – Now this is one book I will be recommending at my next book club aka wine club. All recipes in this amazing book use only low-calorie spirits; fresh juices loaded with vitamins; sweeteners like honey and maple syrup; and anti-inflammatory spices like cinnamon, cayenne, and turmeric―the perfect alternative to drinks that are typically loaded with refined sugars, artificial flavors, and dyes. My husband and I tried our hand at the Blackberry Crush cocktail the other night and it was by far one of the best cocktails I've ever tasted!
Sipp Sparkling Organic Drink – Sipp is an organic, sparkling beverage that can be mixed in a drink recipe to craft a natural, fresh cocktail, or chilled on it's own to enjoy with a meal. There are 6 different flavors to choose from like Mojo Berry, Ginger Blossom and Zesty Orange. They are sold in Target and select retailers nationwide, as well as on Amazon. They go hand in hand with the Modern Mixologist book and the possibilities delicious cocktails are endless! I'll be hosting friends for a Secret Santa gift exchange next month and I will be serving up the Sipp Sparkling Drinks for sure. They'll be super cute with a festive paper straw taped to them with some washi tape!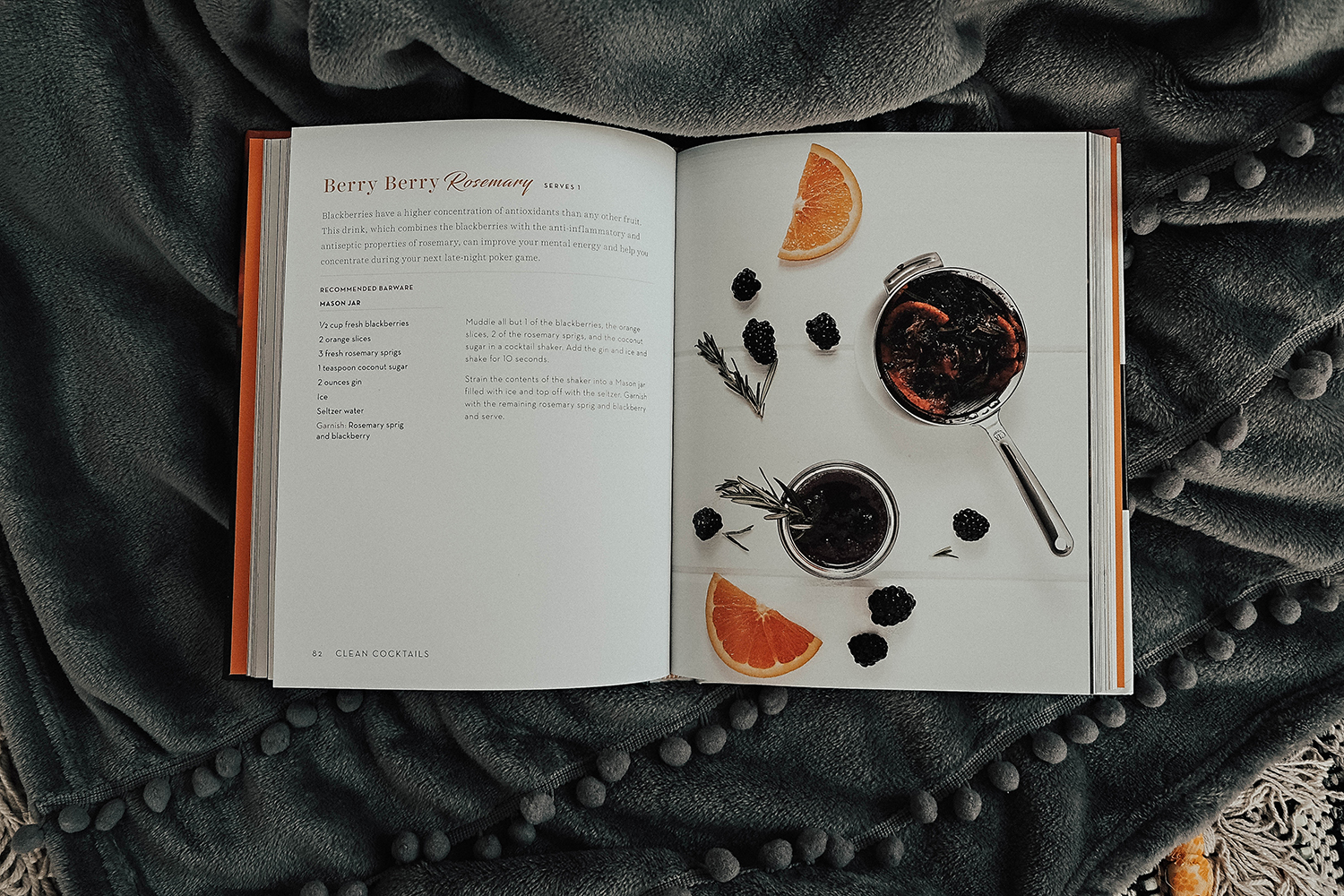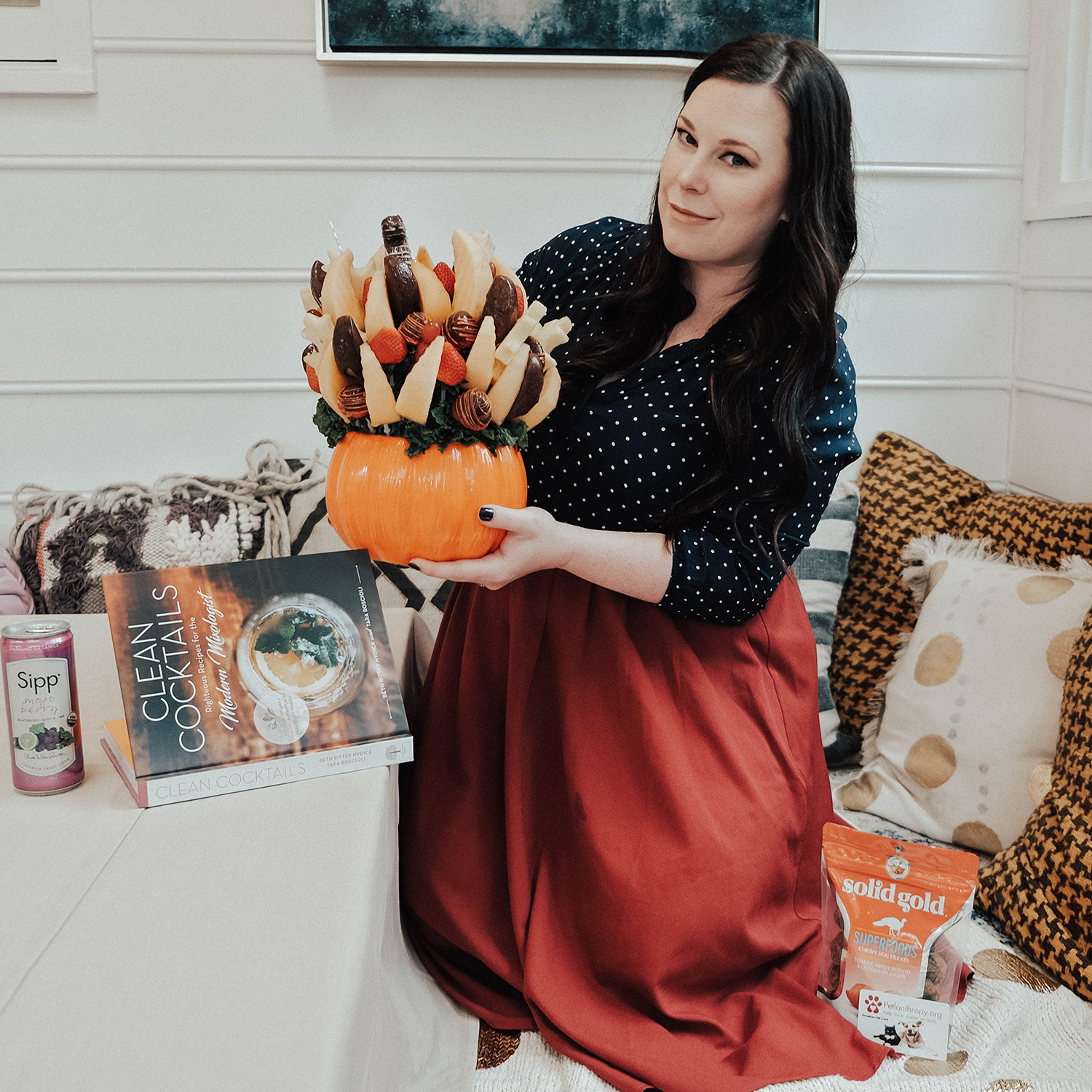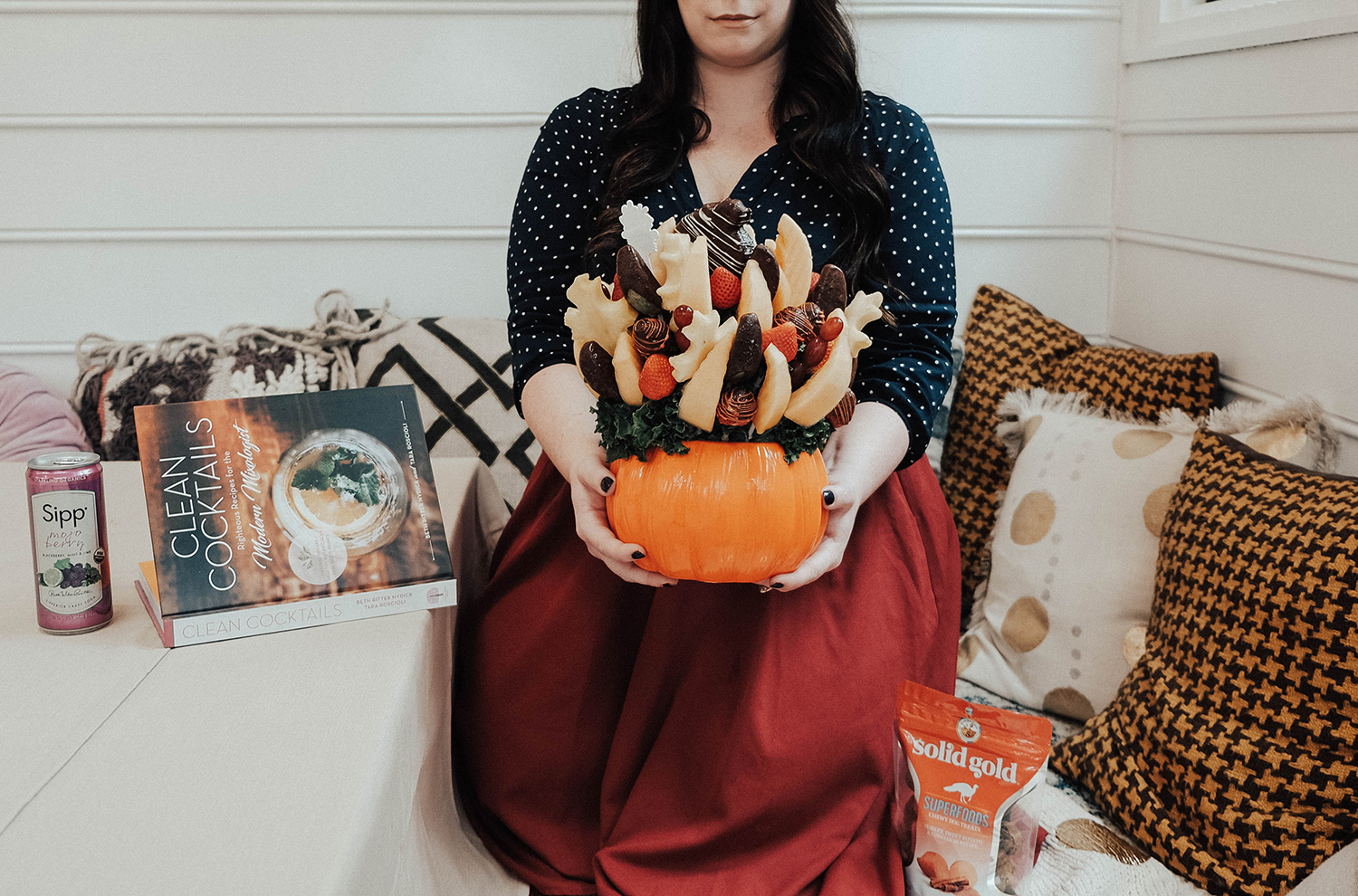 Petlanthropy Donation Gift Card – Giving back, especially when it comes to animals, is critical to my family. I was lucky enough to be raised in a household that loved animals and appreciated them. I definitely try and teach my kids daily to have compassion and love for all animals. We support our local shelters, adopt not shop and donate supplies and food throughout the year. Petlanthropy Donation Gift Cards bring needed care to local homeless cats, kittens, puppies, and dogs in need. What I love about the Petlanthropy Donation Gift Card is that recipients can find animal shelters and projects they care about and use their gift card easily on the website. These will make great stocking stuffers for the animal lover in your life. Beginning December 1 you can redeem your Petlanthropy Donation Gift Card unique code by going to www.petlanthropy.org and choose the local animal shelter project or donation page of your choice.
Solid Gold Superfoods Chewy Dog Treats with Turkey, Sweet Potato and Cinnamon – Speaking of pets, they should also get to enjoy the yummy food at Thanksgiving, but with treats they can safely consume. These chewy dog treats are easy to chew and are appropriate for dogs of all ages. Everything Solid Gold Superfoods make is grain free and they also have plenty of yummy options for feline friends. Head over to their discount page so you can save $1.00 off any dog or cat food or treats.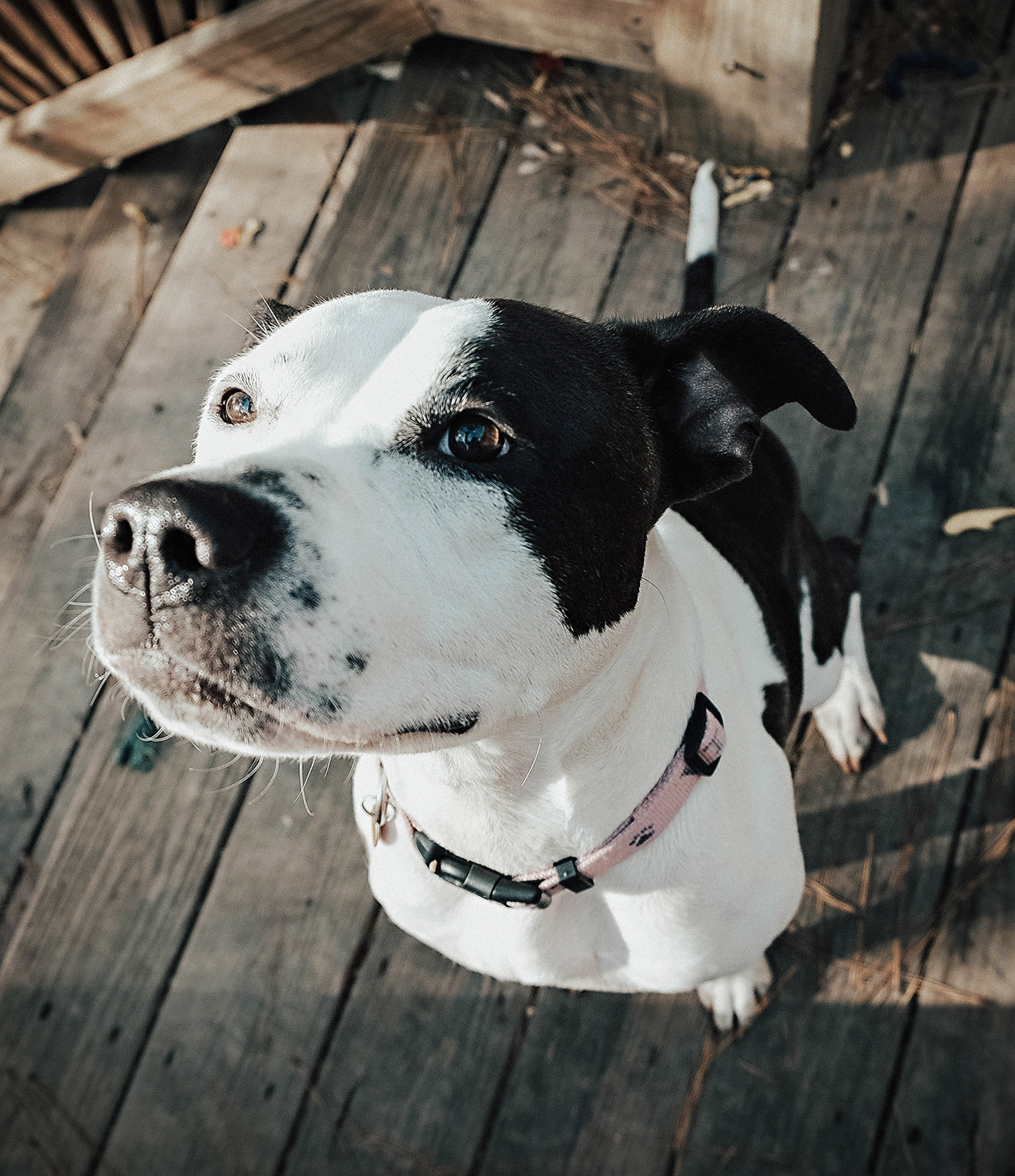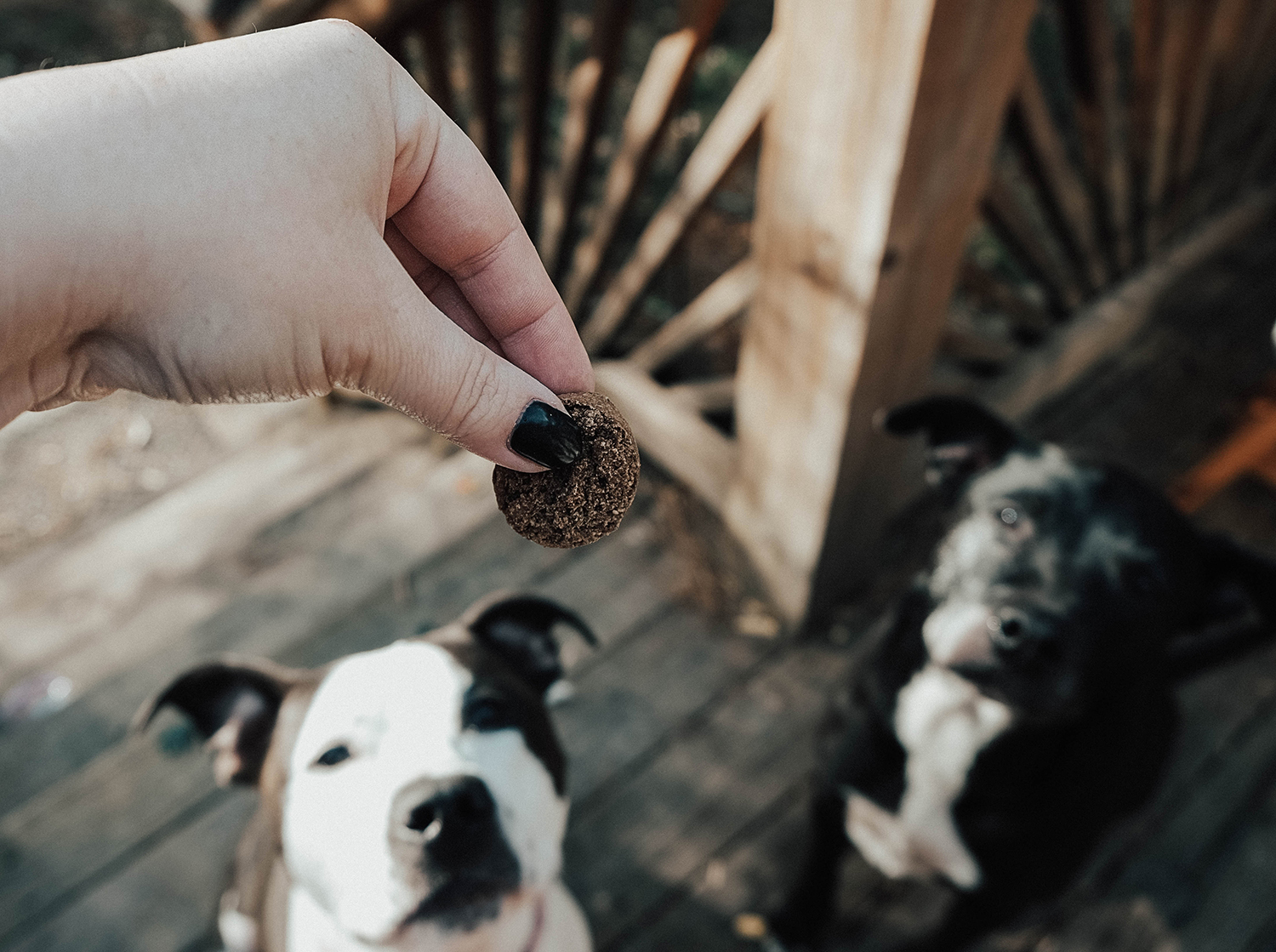 What are everyone's plans for Thanksgiving? Will you be staying home or traveling? Wherever you will be, I hope you're surrounded by family and loved ones!