This post has been sponsored by the PRIMP Network. All opinions are my own. 
I love traveling, seeing new places, exploring new cities and trying new food. I wish I would have taken more advantage of it when I was in my twenties, but unfortunately I wasn't at a point in my life where I could. What I don't love about traveling is what is can do to your skin. Between airplanes, smog and temperature changes … traveling can wreak havoc on your skin. Now that my family and I have been traveling more, I have some tried and true tips that I use to help me fight breakouts when on the move.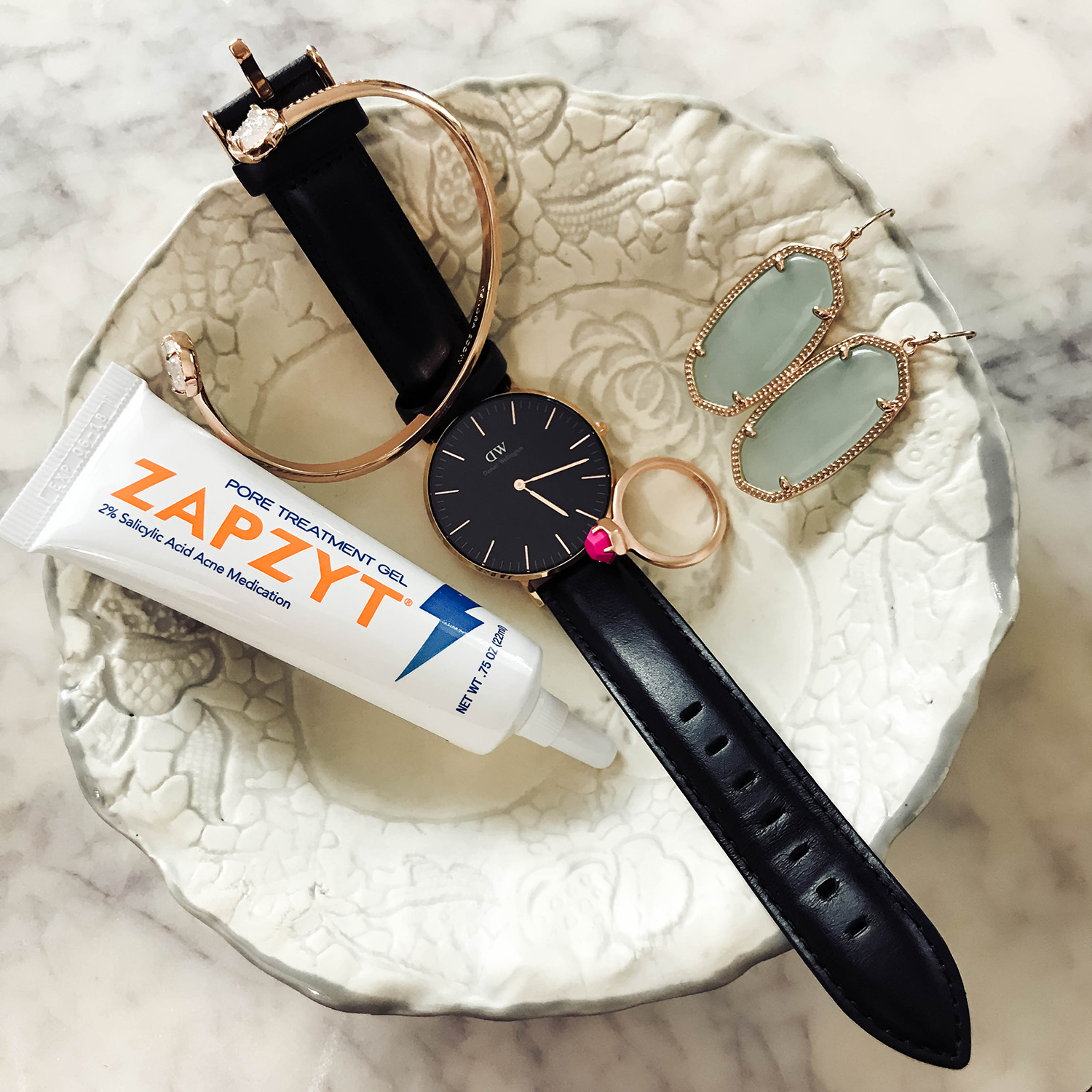 1. Great skin really does start from the inside out. Drinking plenty of water throughout the day and while traveling is the most important thing you can do. Recycled cabin air inside of an airplane is doing your skin absolutely zero favors. Since the air is so dry it's literally sucking all the moisture out of your skin. Be sure to stay as hydrated as possible and also limit alcoholic beverages since that too will dry your skin and make it look dull. When your skin dries out, it overcompensates for the dryness, which means producing more oil and brings me to number two.
2. If you do see a blemish starting to form, don't stress. Rather than picking at a pesky zit on your face, treating it is far more effective and better for your skin in the long run. To get the job done safely, my go-to spot treatment has been the ZAPZYT Acne Treatment Gel. You only need to apply a thin layer and use as often as needed until the blemish goes away. It is proven to reduce the appearance of acne within 5 hours and is water based. With no alcohol included, you won't have over drying. I don't suffer from adult acne that often but when I do see a pimple start to form, this gel works wonders.
3. Bring your own pillowcase! This may seem silly, but I try and always travel with my own, clean pillowcase. Most large resorts and hotels use harsh detergents filled with chemicals. This can cause a rash, breakouts and irritation. Recently I have been sleeping on a silk pillowcase and it has changed the life of my skin and hair. I will never go back to cotton pillowcases again. A pillowcase takes up little to no space in your suitcase, so pack a clean one with you next time!
4. Stick with products you've already been using and know won't break out your skin. If you are acne prone, then the best acne system out there is definitely ZAPZYT. The Acne Wash is a hypoallergenic cleanser and dye/fragrance free. The 2% salicylic acid unclogs pores to help reduce breakouts. It cane be used on your chest and back too. My favorite from the ZAPZYT line is definitely the Pore Clearing Scrub. I love this because it gently exfoliates and clears my pores of dirt, oil and blackheads. It's perfect for everyday use as well.
5. It can be hard not to indulge when you're traveling, but try to steer clear of greasy, unhealthy foods. These tend to lead to breakouts and overall make your skin look run down and dull. Dairy, Gluten and Sugar should be enjoyed in moderation when traveling, as with everyday eating as well.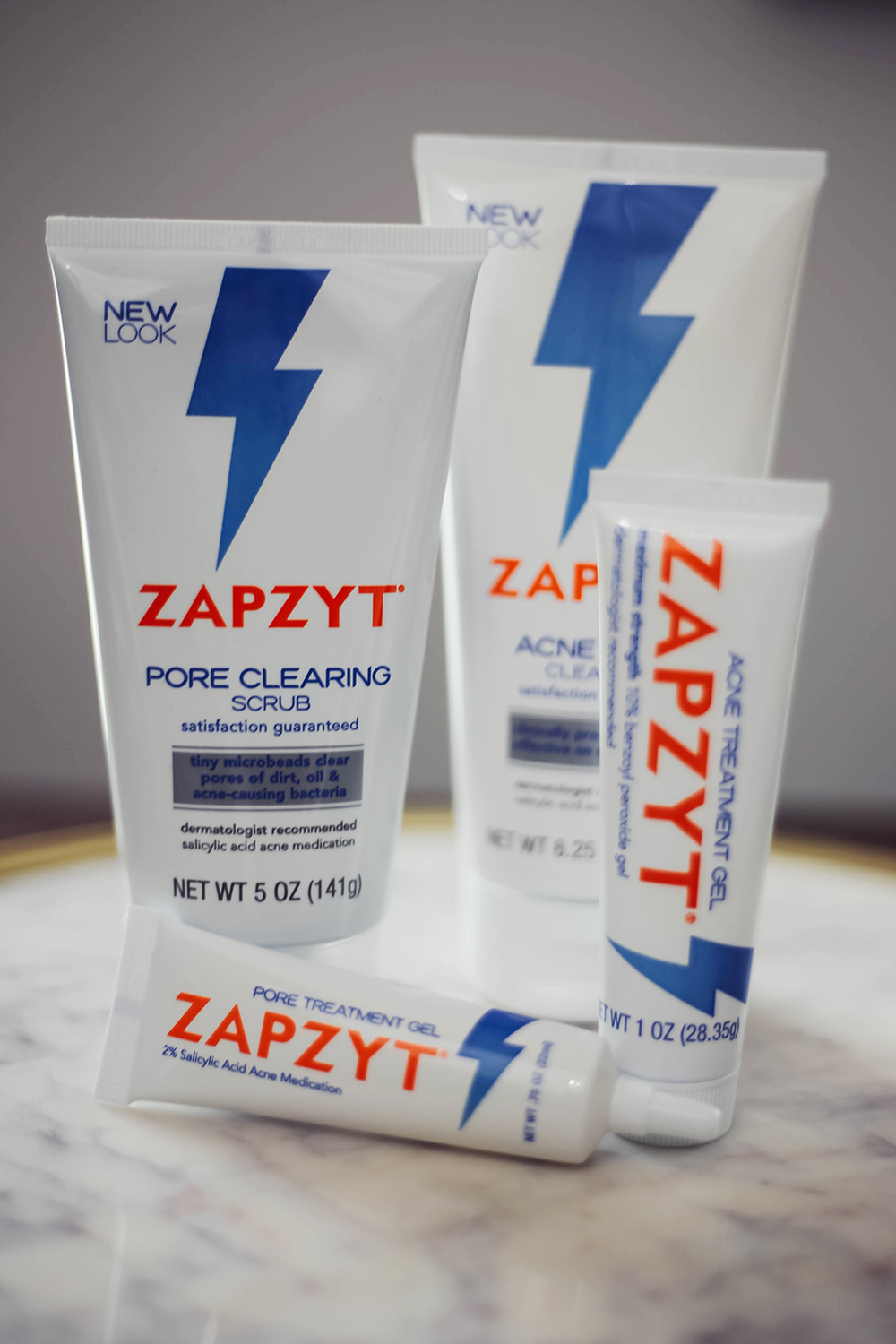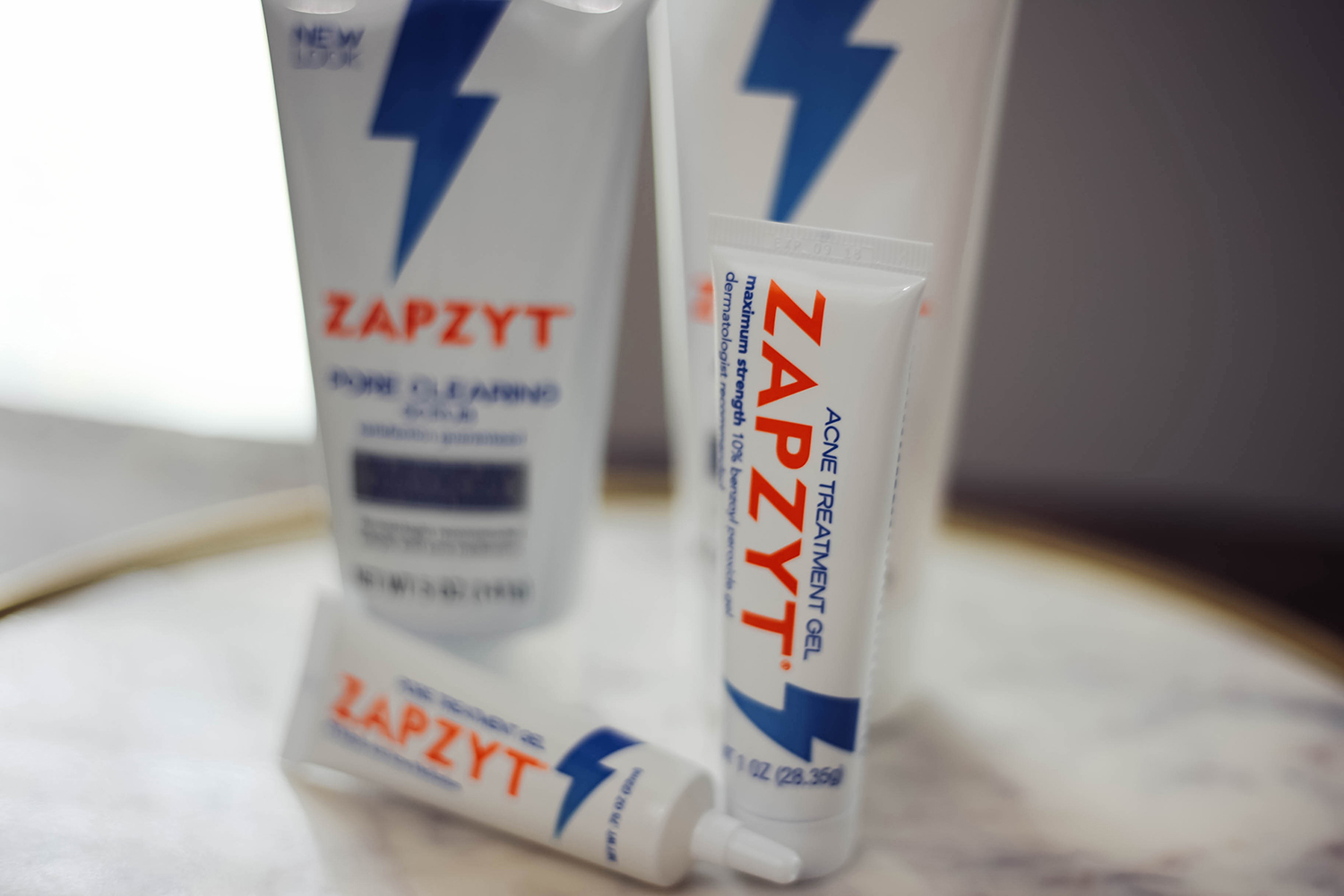 Don't travel a lot but still have breakouts? Check out these posts on how to prevent adult acne and fight blemishes with ZAPZYT.
SaveSaveSaveSave
SaveSave
SaveSave