This post is sponsored by Everywhere Agency on behalf of OshKosh B'gosh; however, all thoughts and opinions expressed are my own.
Now that Henry is going on his 4th week of kindergarten, I've seen my share of dirty, stained and ruined clothes. I like to send him to school dress nicely but I also don't want to spend a fortune on pieces that will come home covered in chocolate milk or that orange playground dirt (you guys know the color!).  Last week Henry and I went shopping at our local OshKosh store to check out their back to school collection. I have been a long time fan of OshKosh B'gosh clothing because of their amazing prices and basics. Now they have some super fun graphic tees, comfy joggers and distressed denim.  This season they have a ton of coed designs which I absolutely love.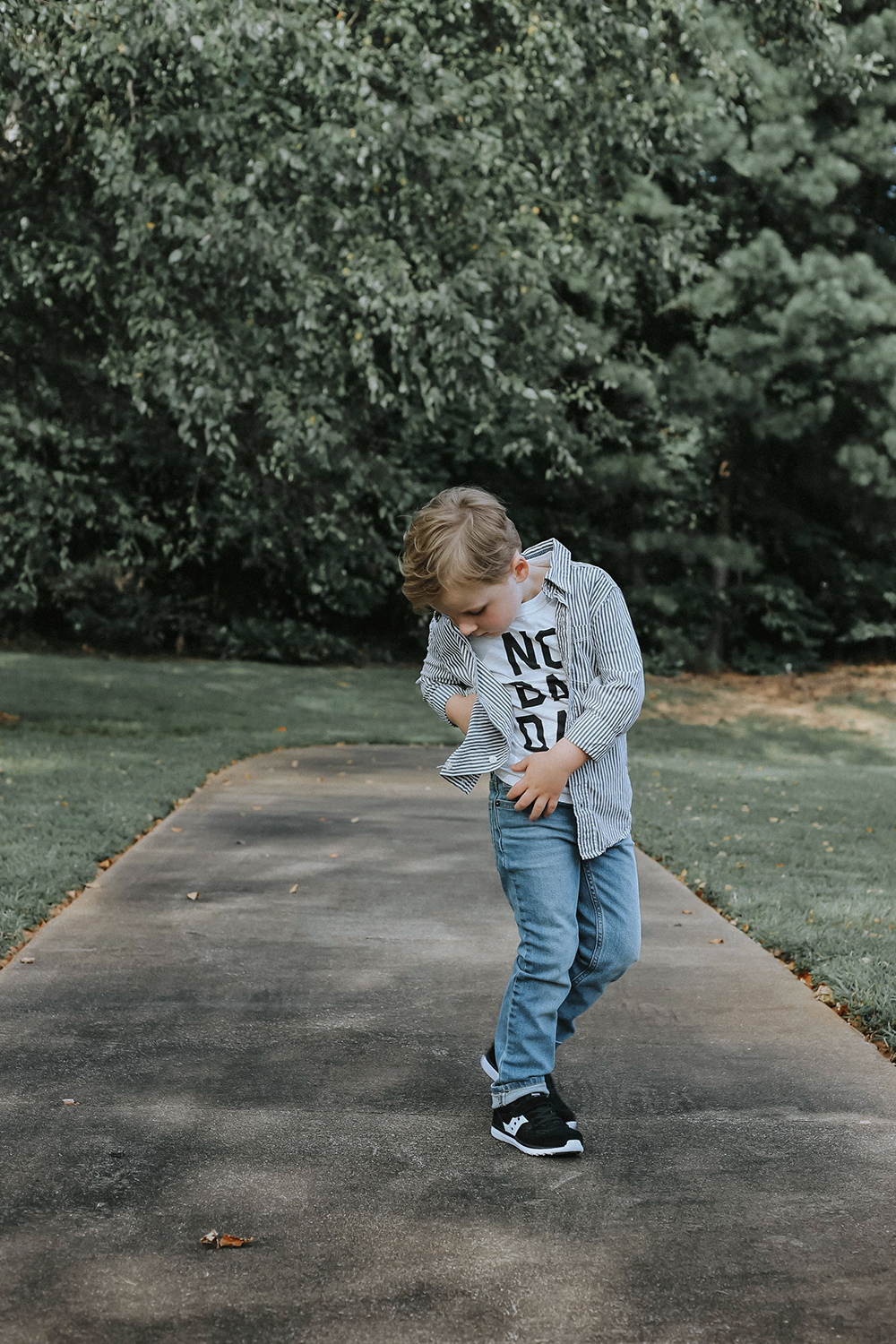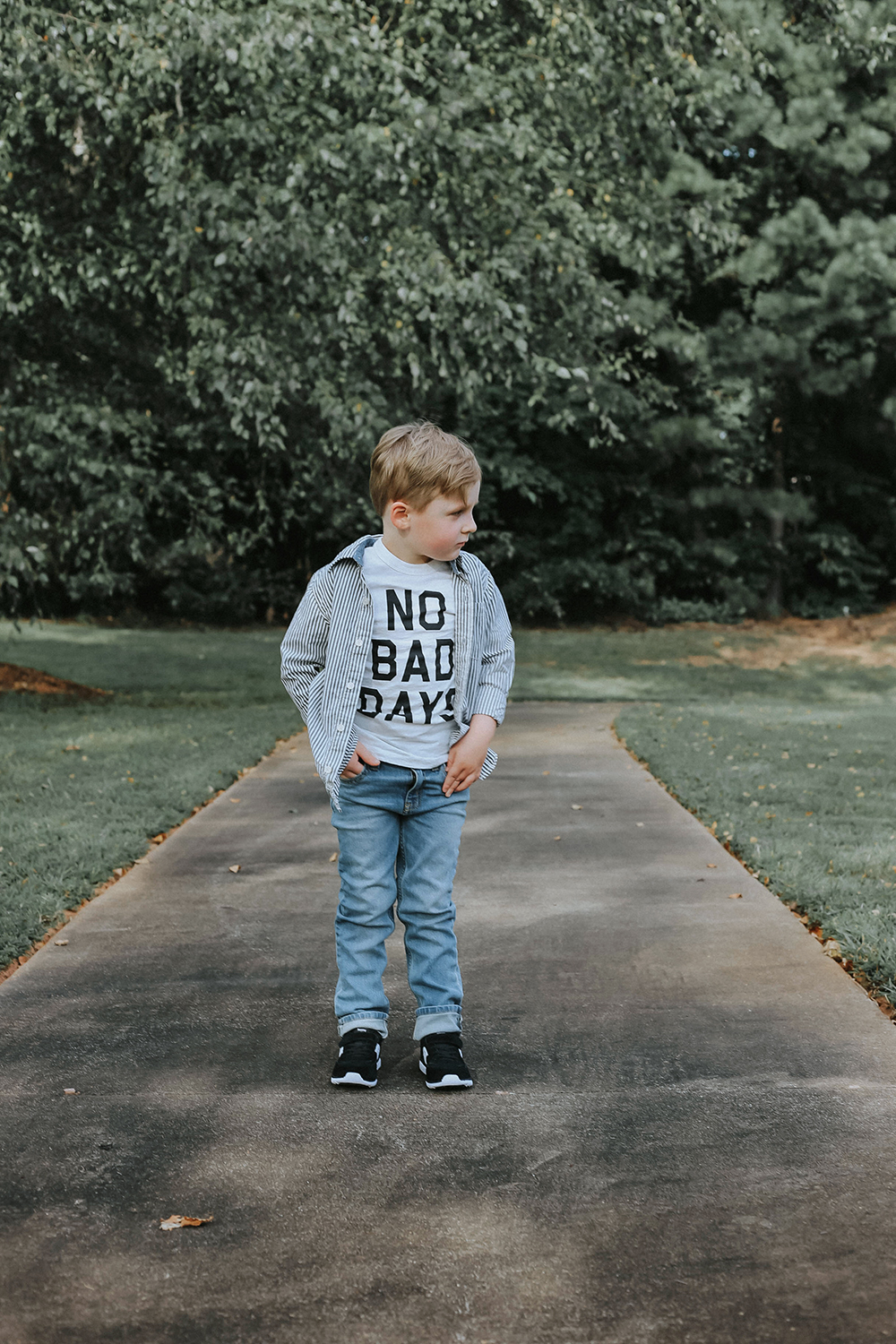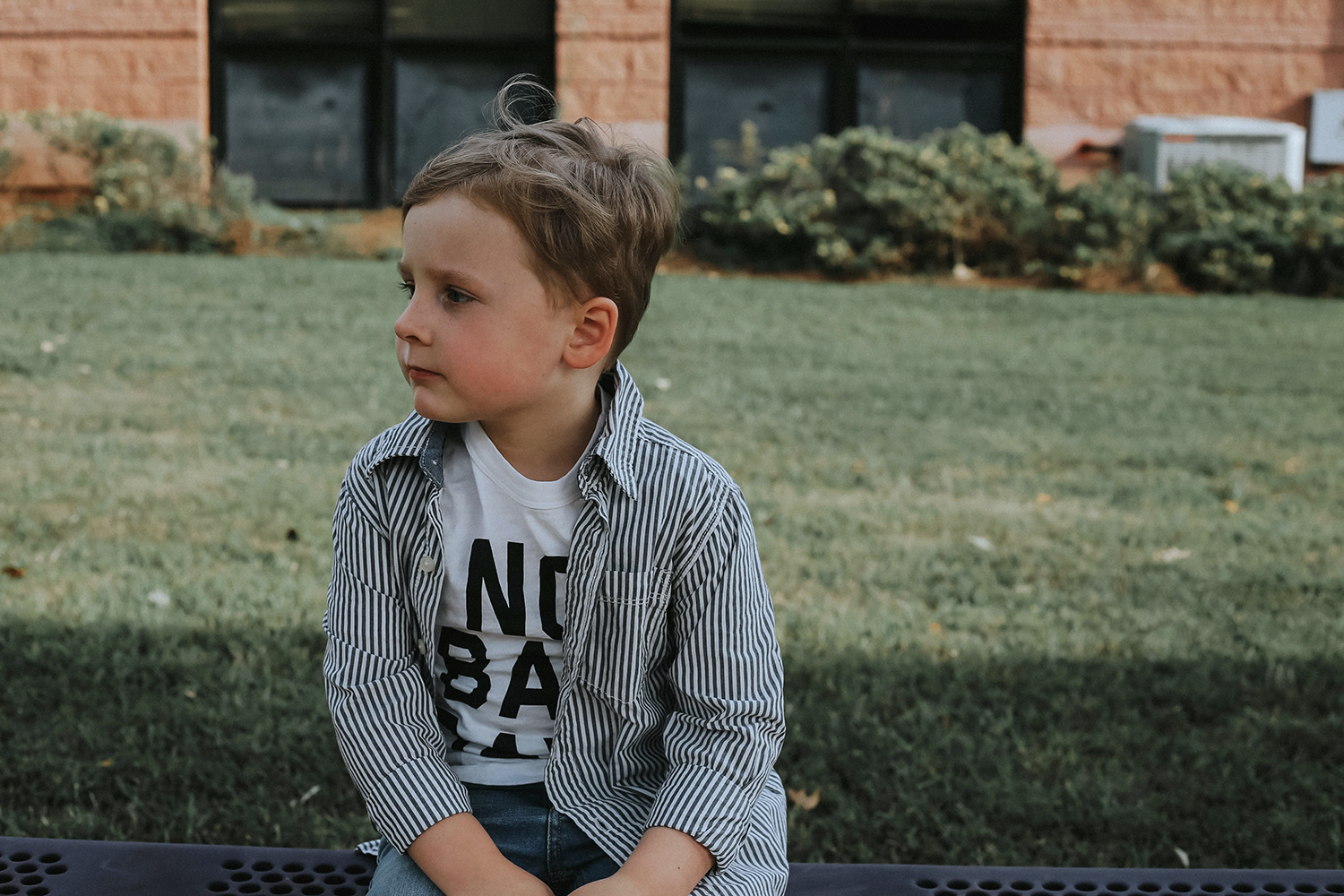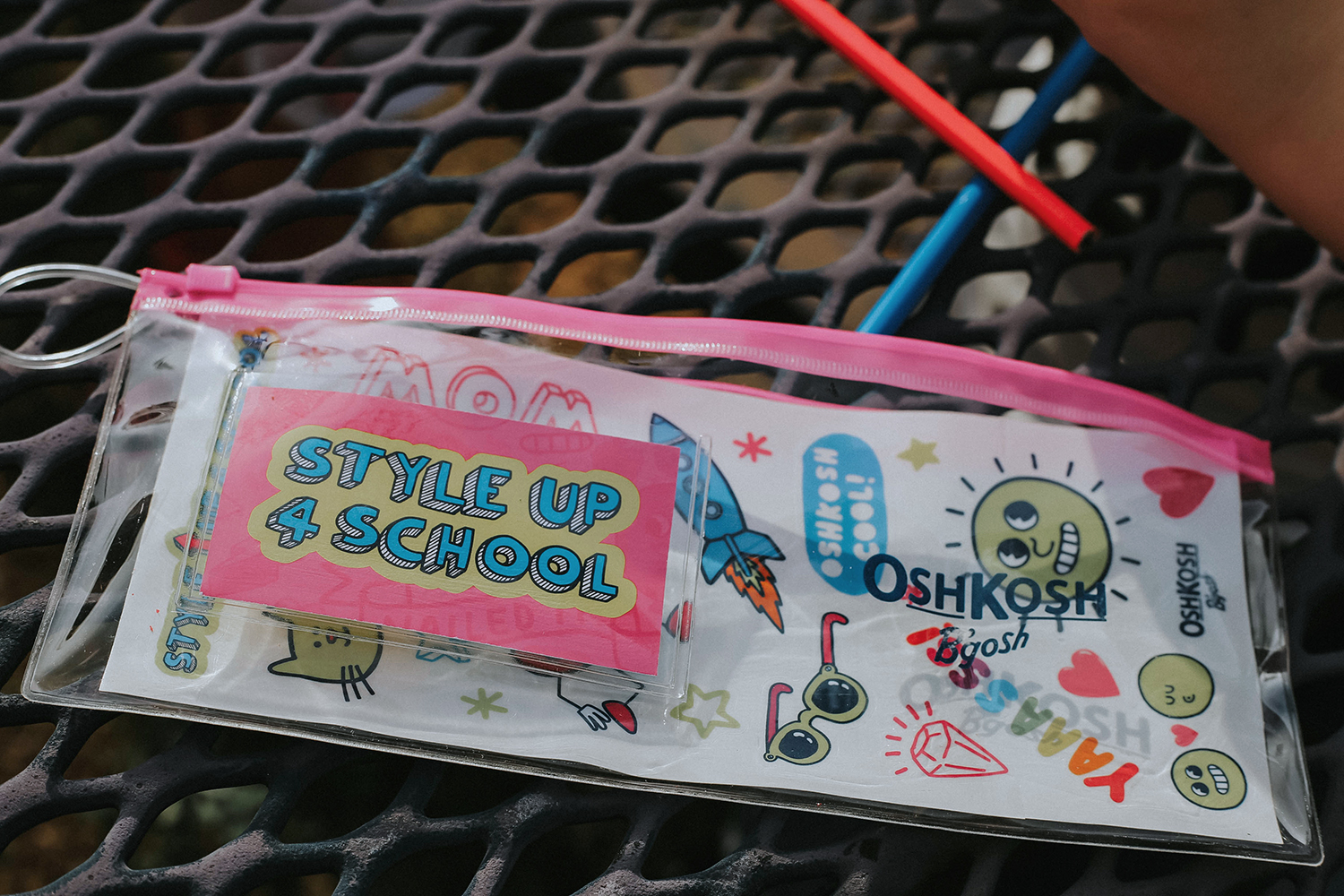 I was able to find Henry the most adorable striped button down shirt which added a little something extra to his graphic tee and jeans combo. I love that I can pair this shirt with casual pieces and also leave solo for picture day. The wide variety of graphic tees look absolutely adorable paired with this fun line of joggers, which I am so obsessed with. #givemeallthecolors. Henry is now at the age where he is starting to have a say in what he wears (insert sad face emoji). While we may argue about what he's eating or when he goes to bed, we can at least agree on the clothes from OshKosh. I'm more than happy to let him pick clothing he will feel confident in at school. Kindergarten is tough enough for a young child, their clothing shouldn't be something they have to worry about.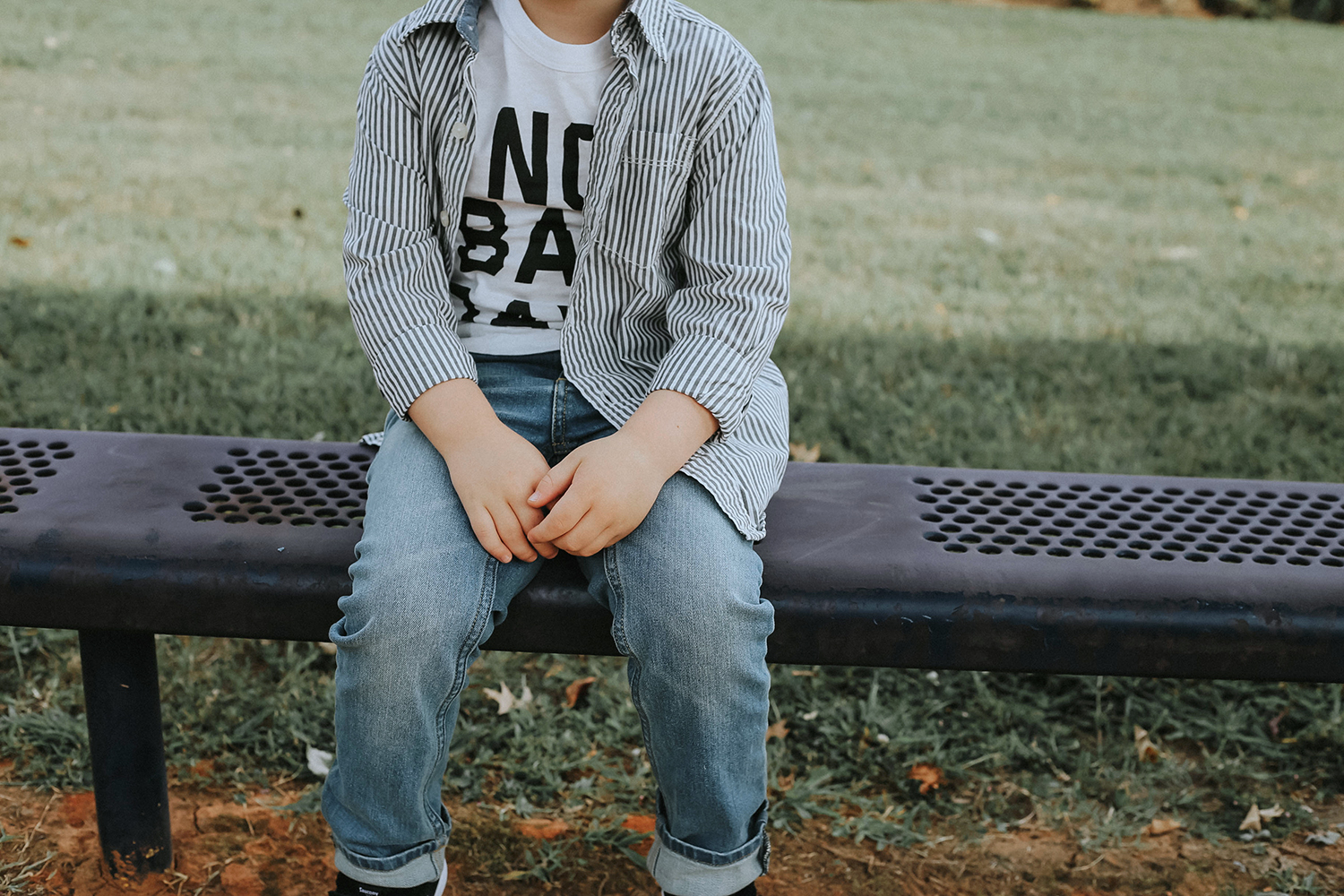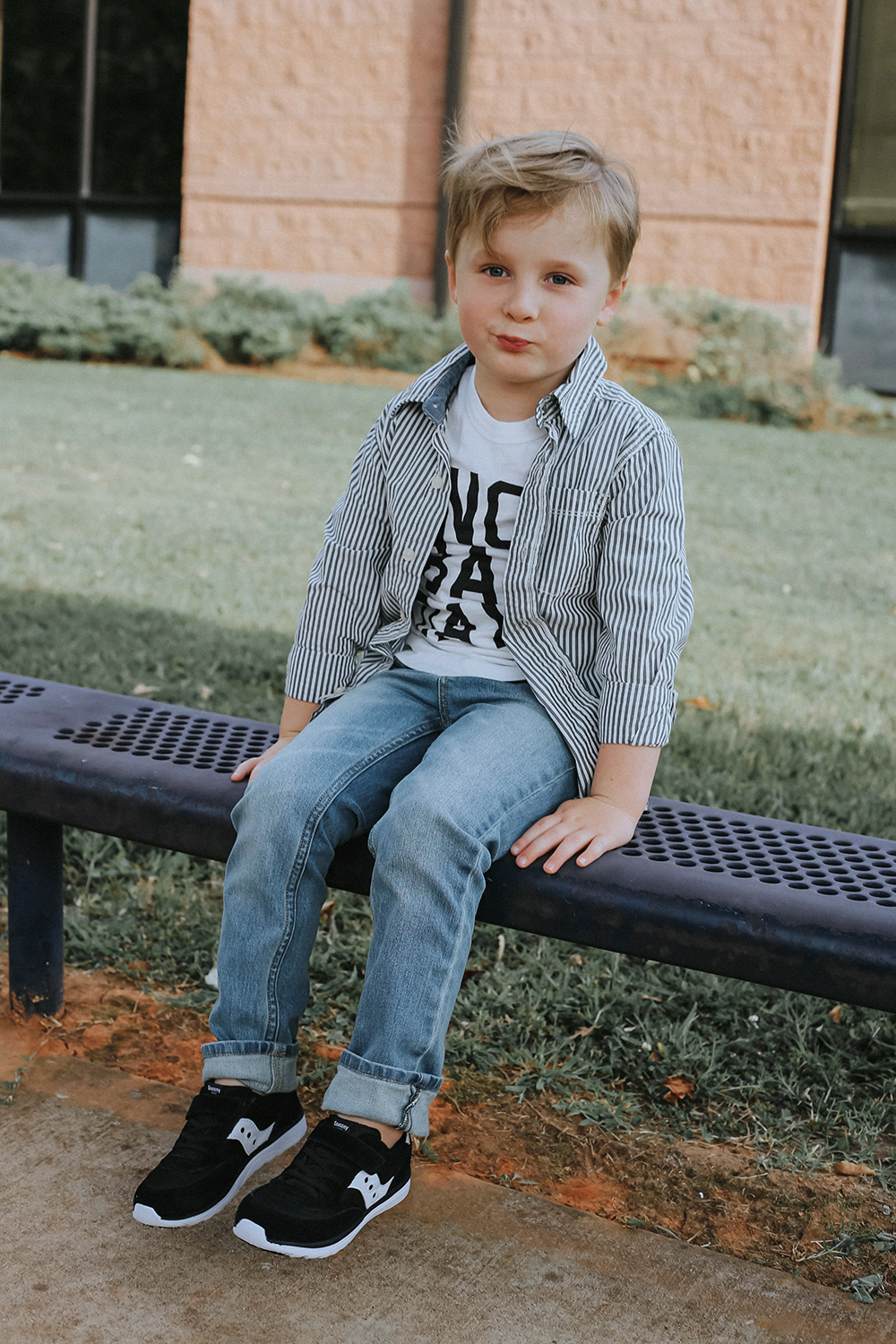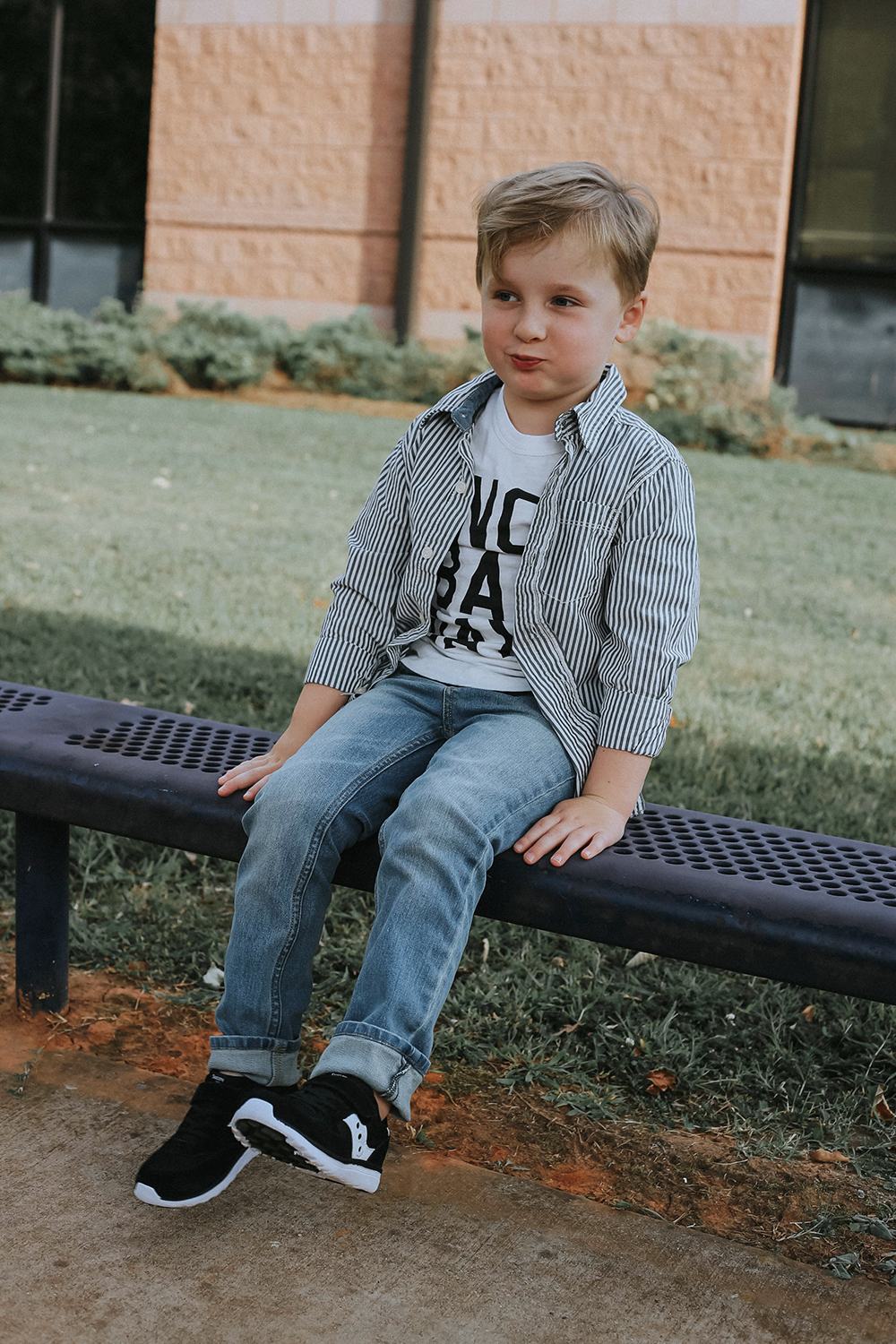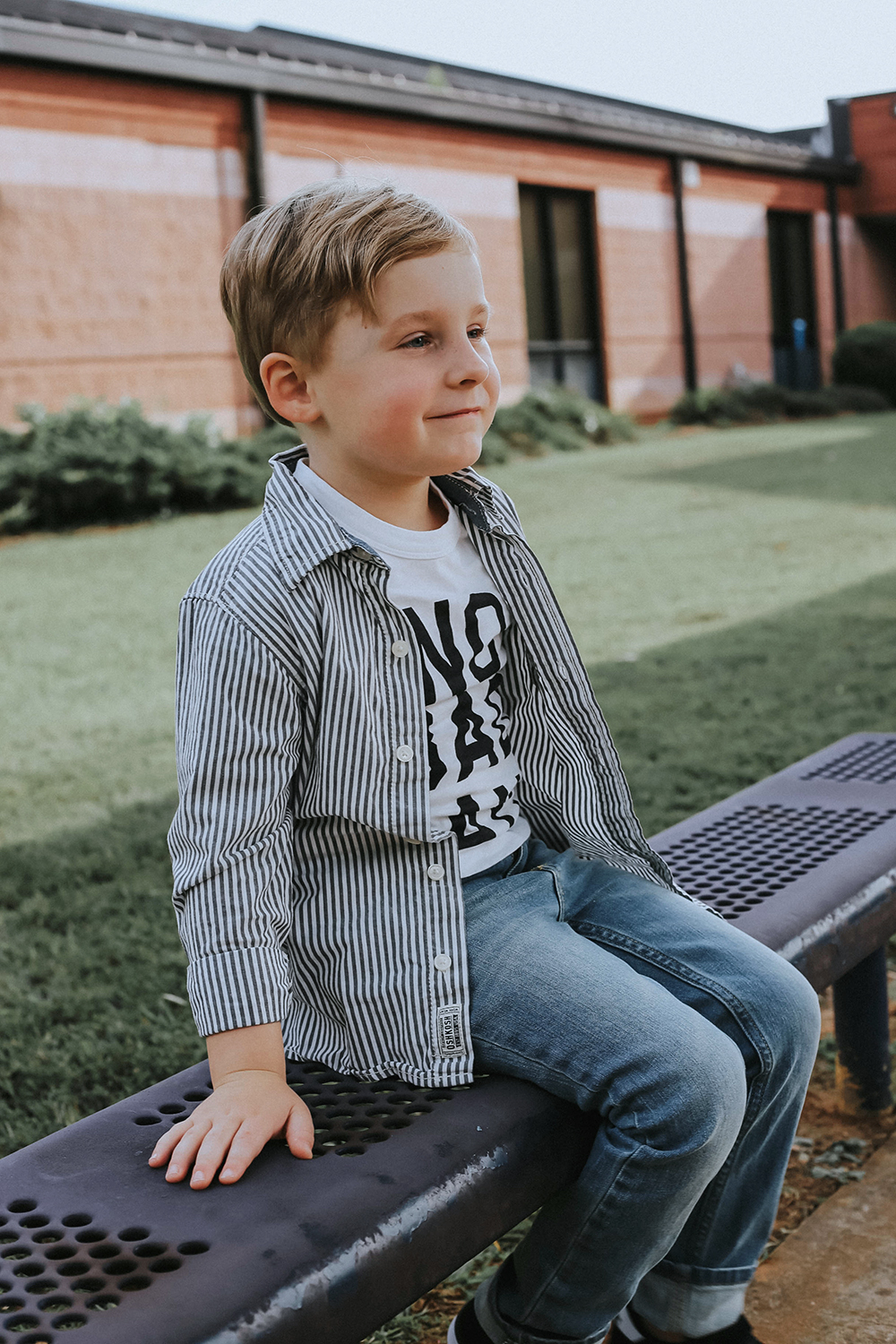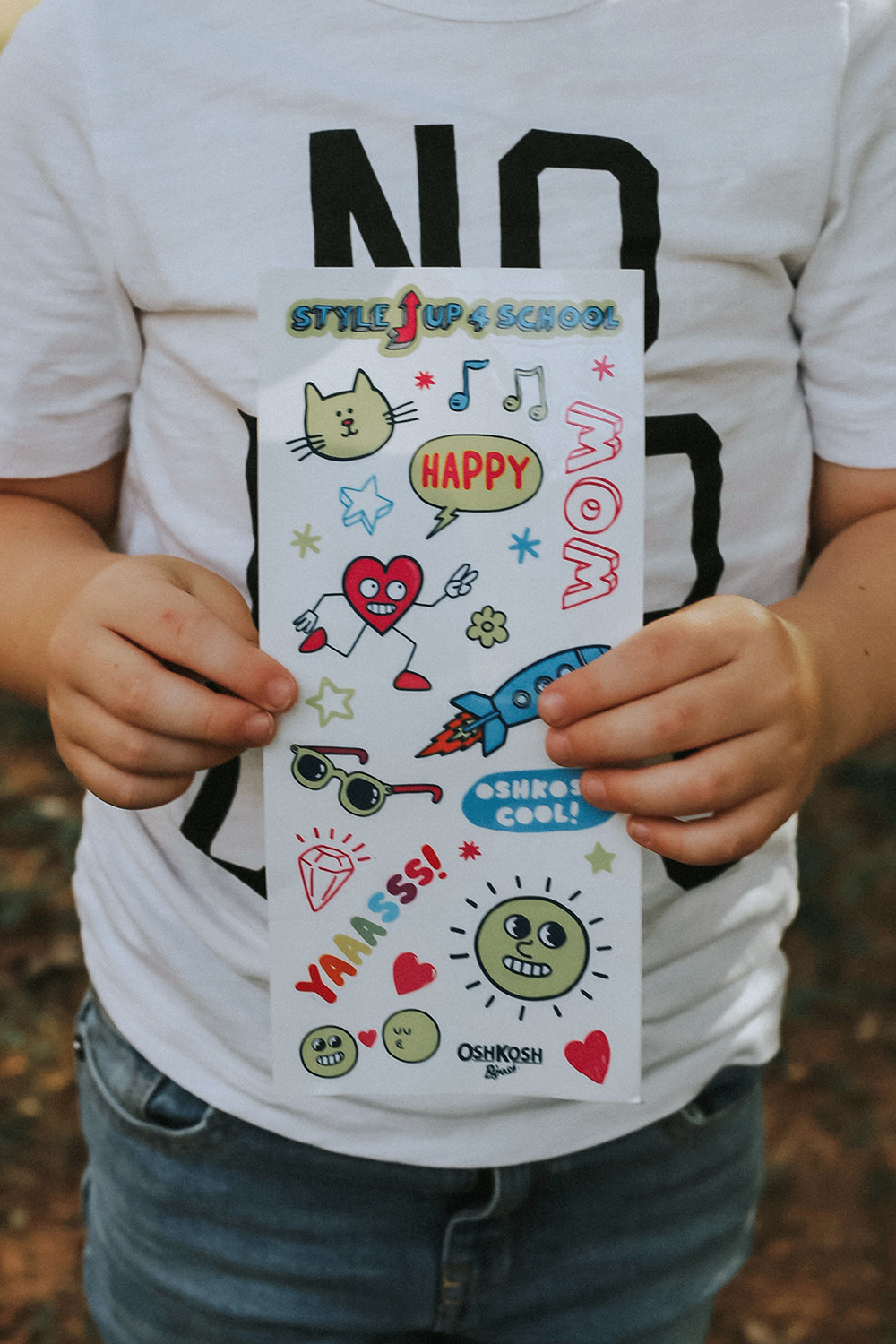 If you have been following along for awhile then you know that Henry is very active. He is constantly moving and shaking the second he wakes up and doesn't stop until he finally passes out at night. He needs clothing that can keep up with him. In Kindergarten there is a lot of play time. Whether it be indoors or outdoors, OshKosh has clothing for every activity. I can't believe how durable all these pieces were and how well they have lasted. Each piece feels thicker and stronger than what I remember, and I love it! 5 year old boys need clothing that can take some roughness. OshKosh always has the best coupons so you can make your money go farther! If you spend $40+ from now until October 2 you can save 20% with Coupon Code: OKBG3352. Let me know what you're loving in the comments below. I always love to see what others choose!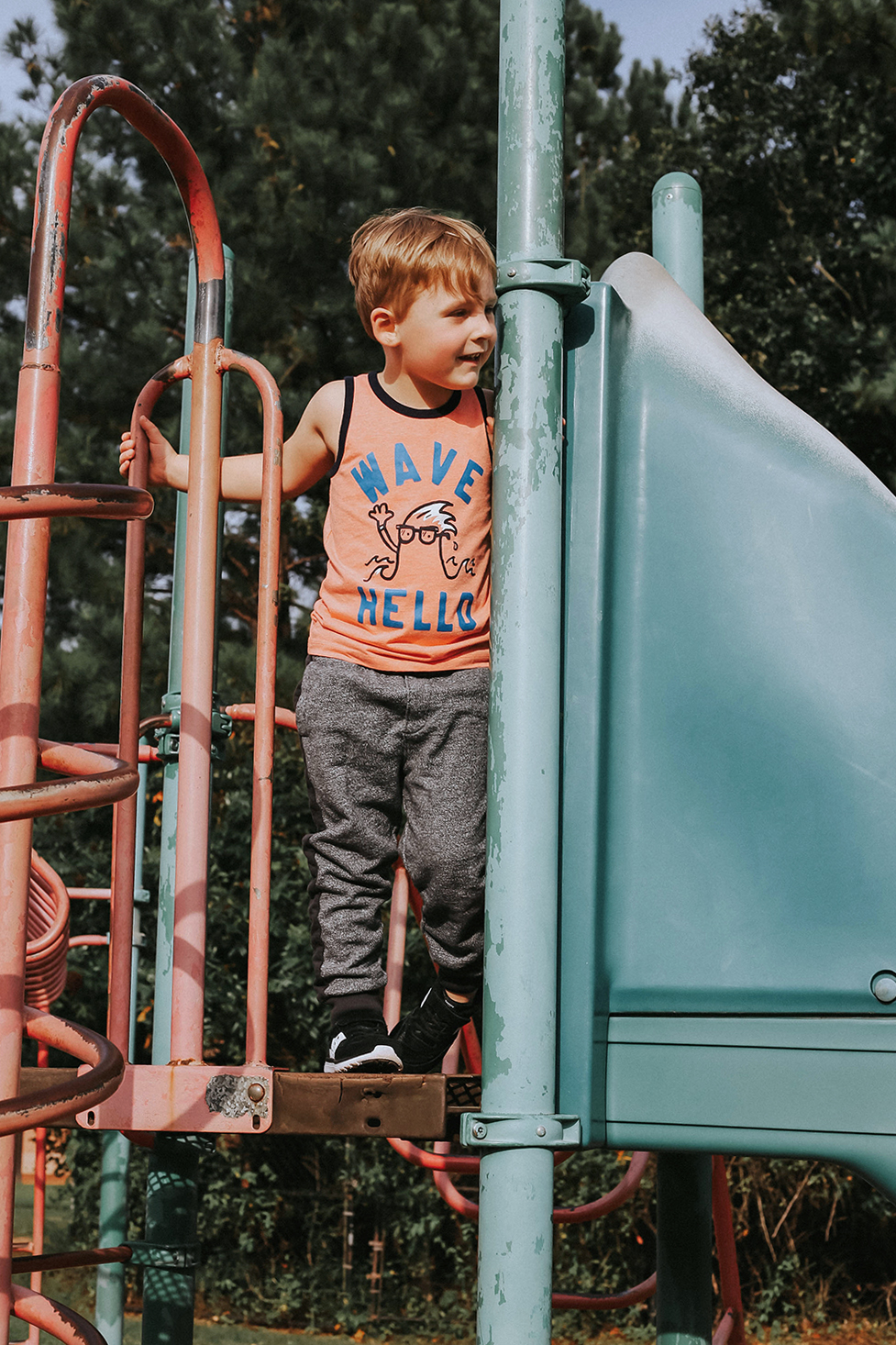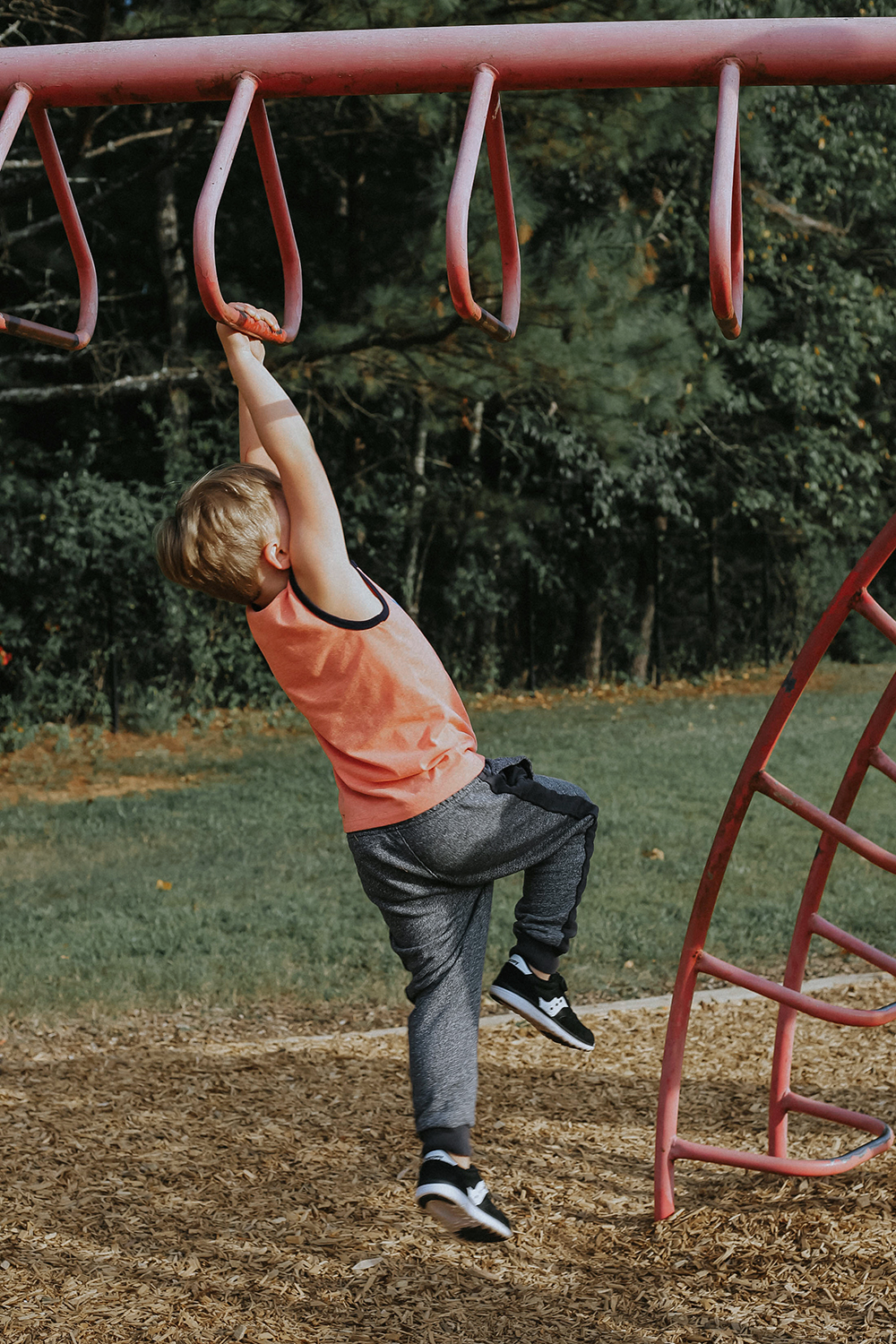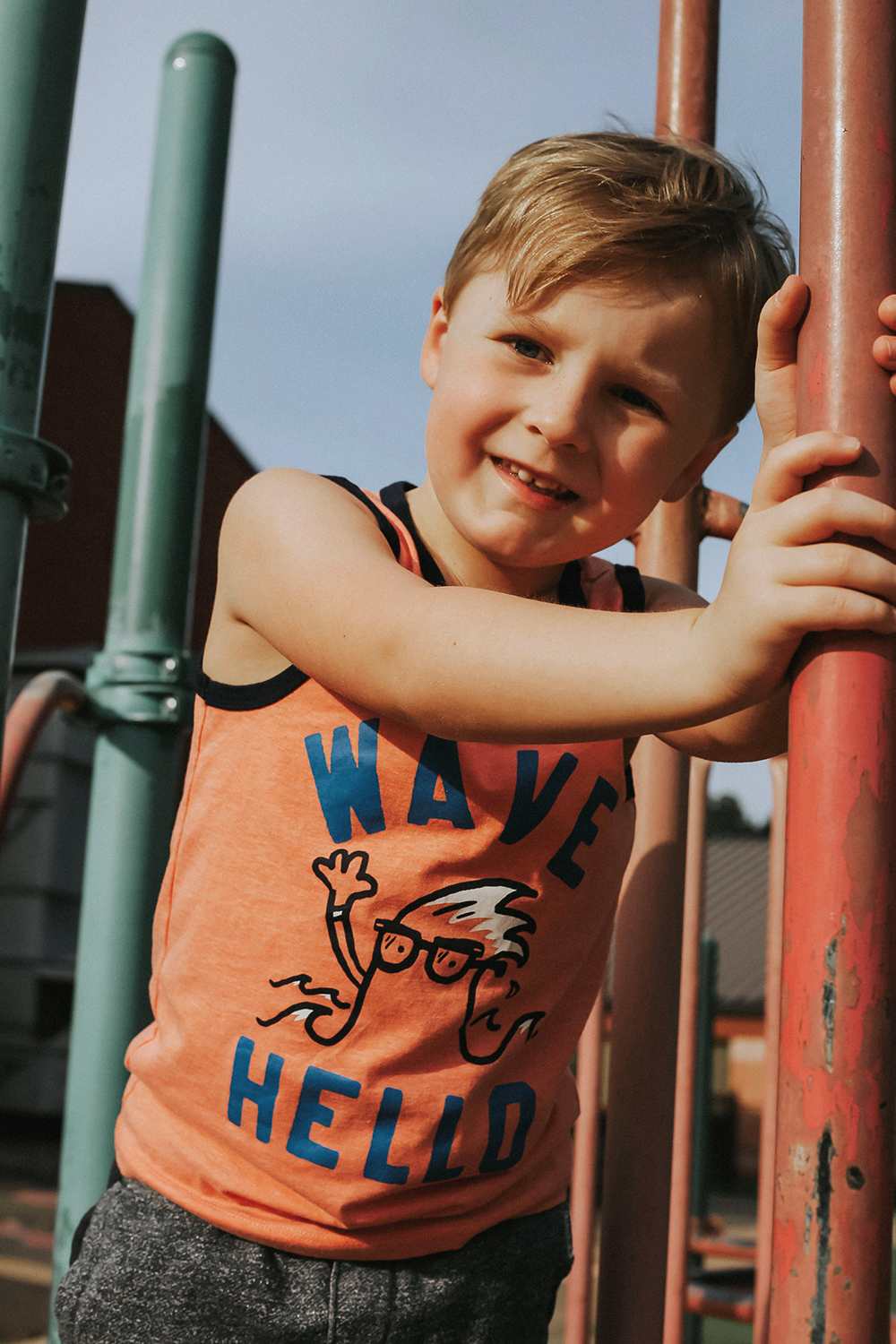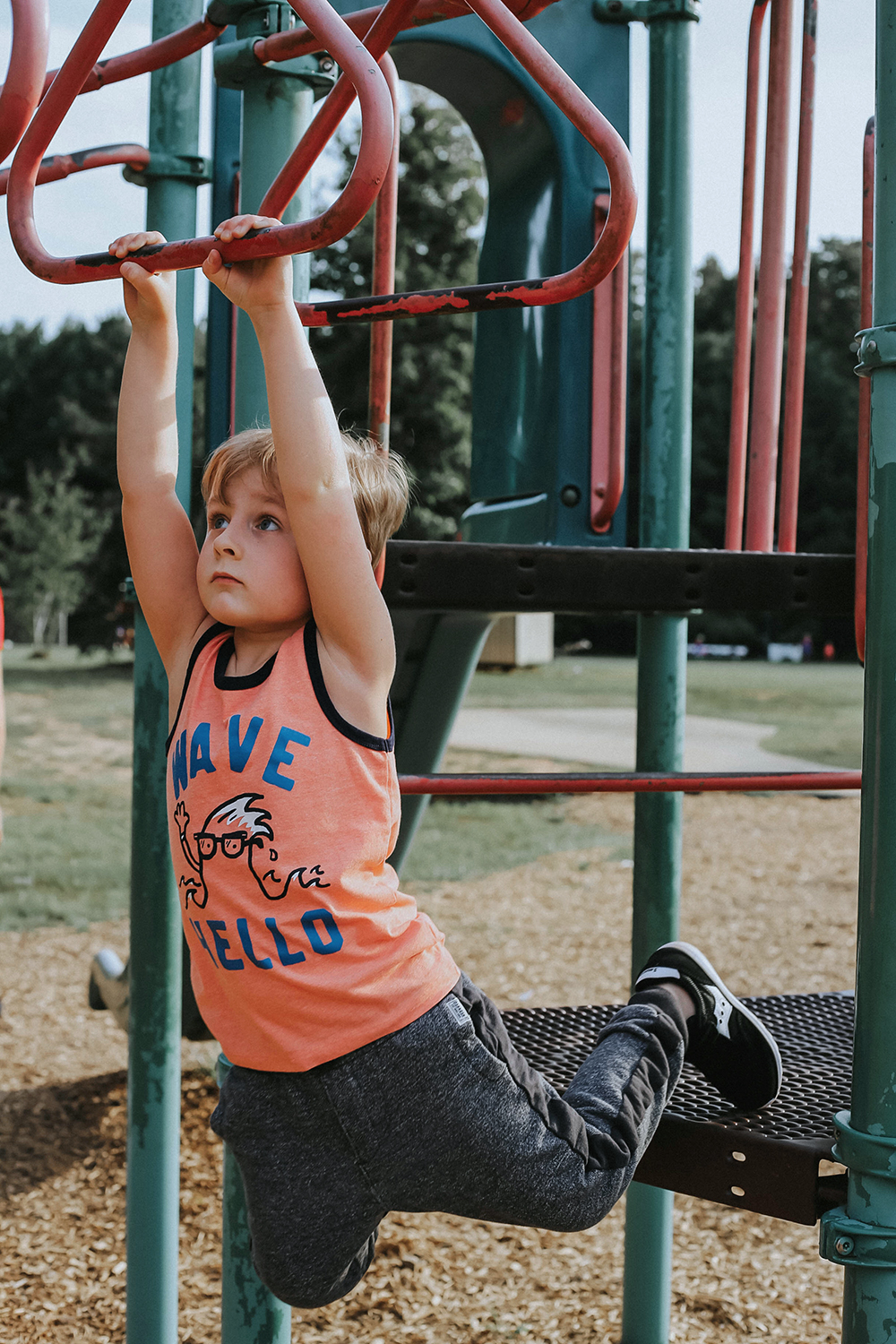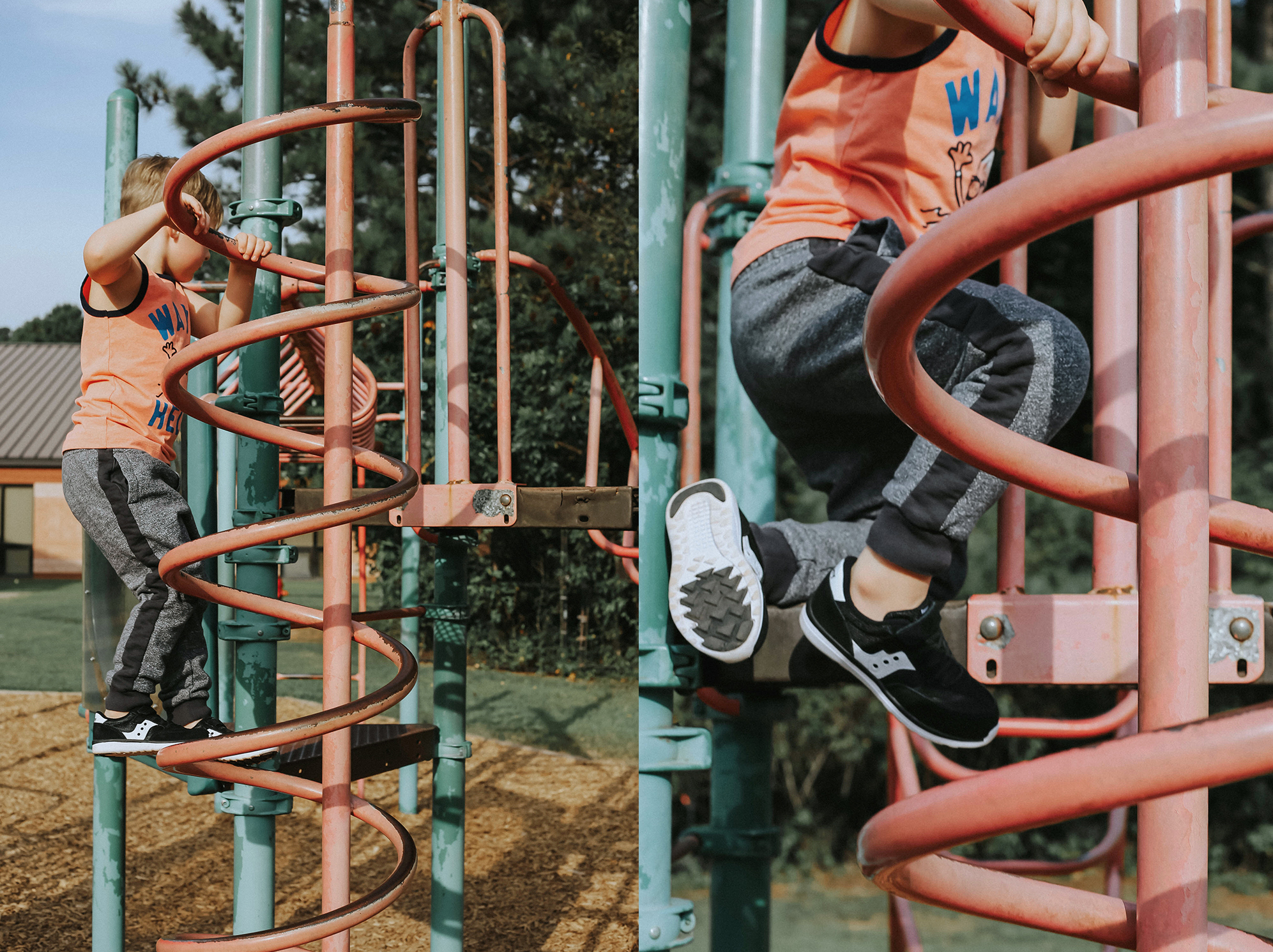 Skinny Jeans – $11.95
No Bad Days Tee – $7.00
Striped Button Up – $15.00
Wave Hello Tank – $4.99
Sneakers – $40.00
French Terry Joggers – $14.00
SaveSaveSaveSave
SaveSave