*this post was sponsored by GOODWIPES on behalf of The Women Bloggers. As always, all options are my own*
I am finally waking up at home after a whirlwind weekend in Chicago! There really is nothing better than that first night back sleeping in your own bed. I've been doing a lot of traveling this year so I wanted to share with some items that have become necessities to me when flying. I am the queen of planning ahead and usually start setting aside items to pack several days before I leave. I hate running the risk of forgetting something, so being prepared is key.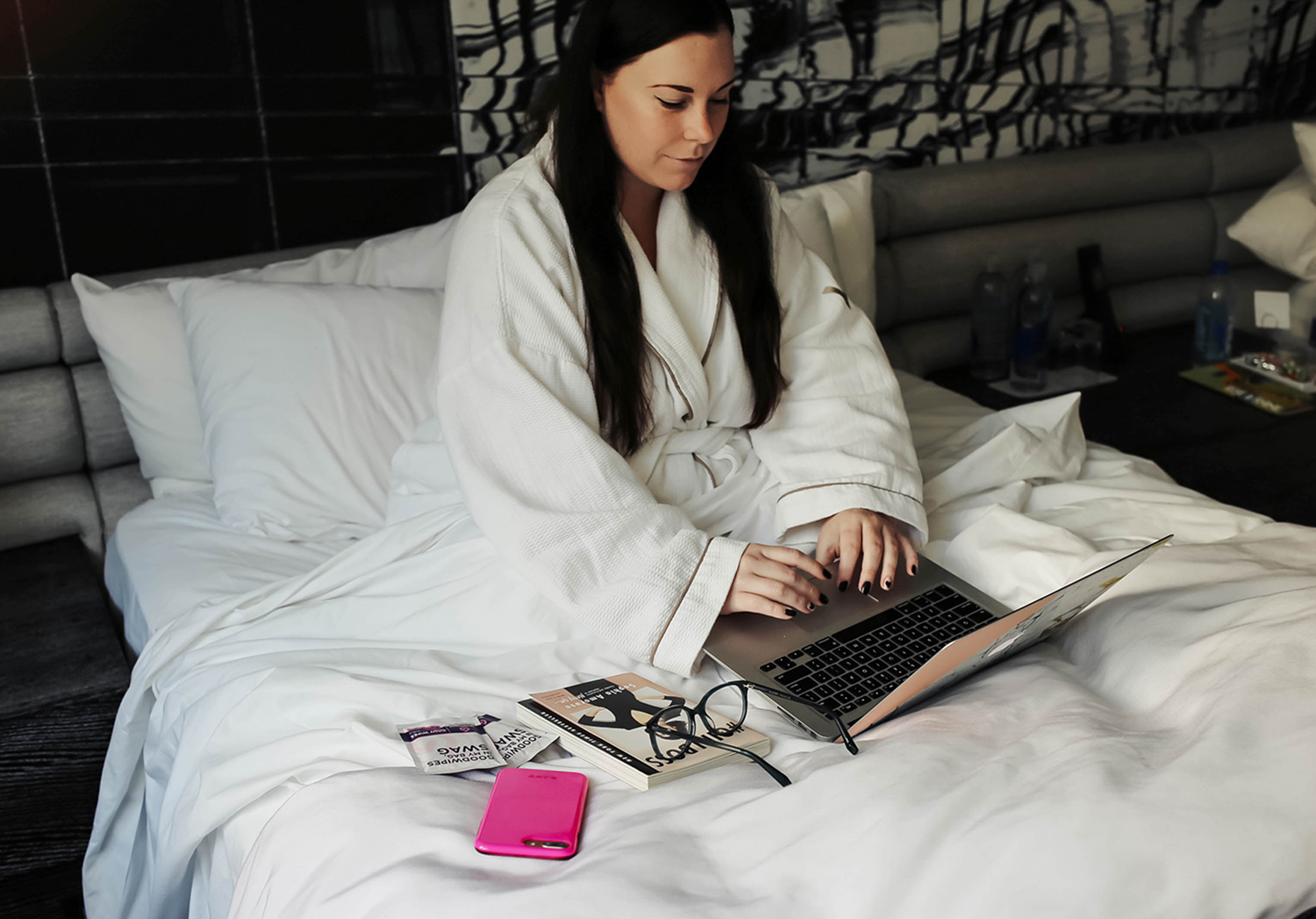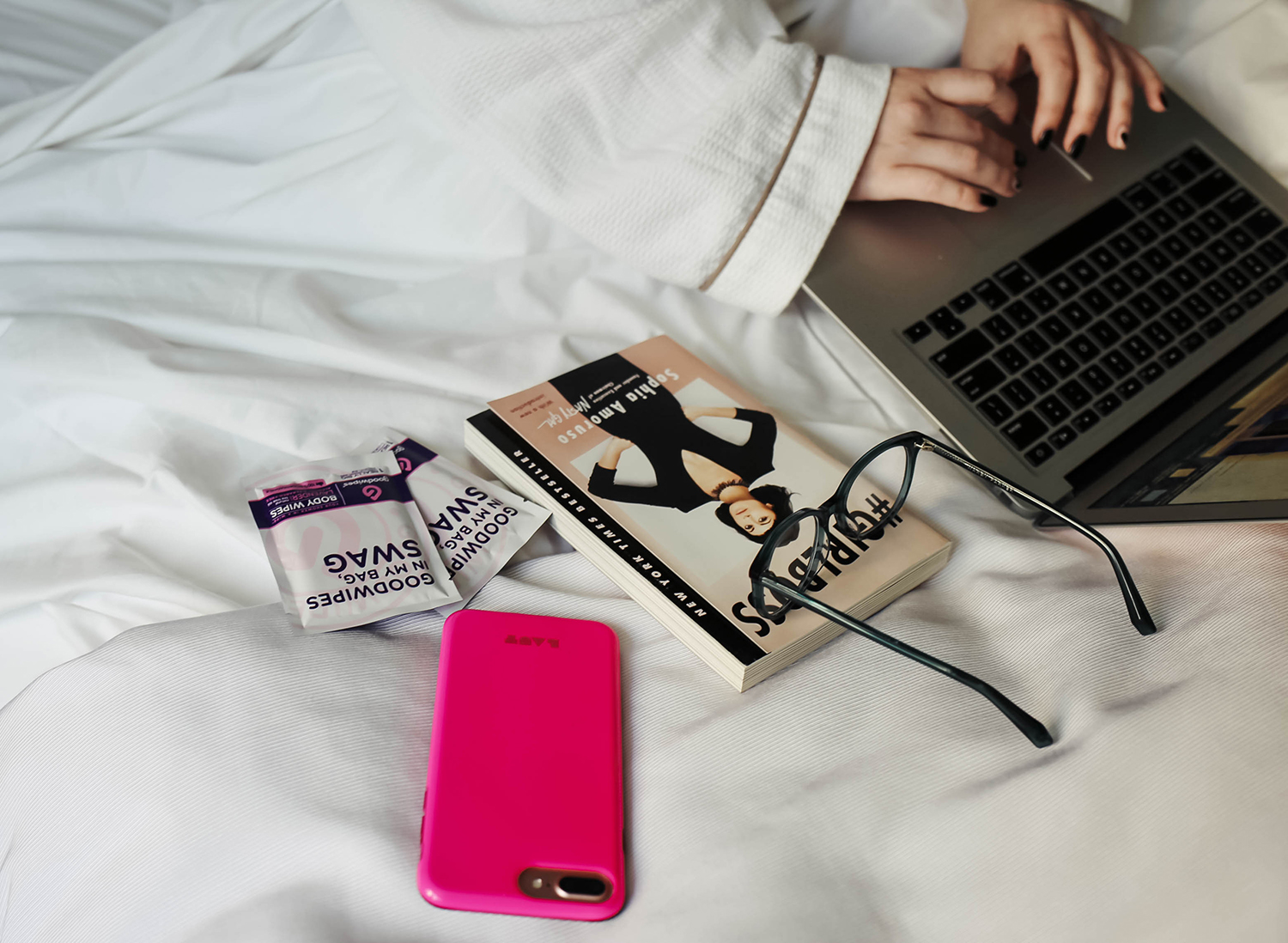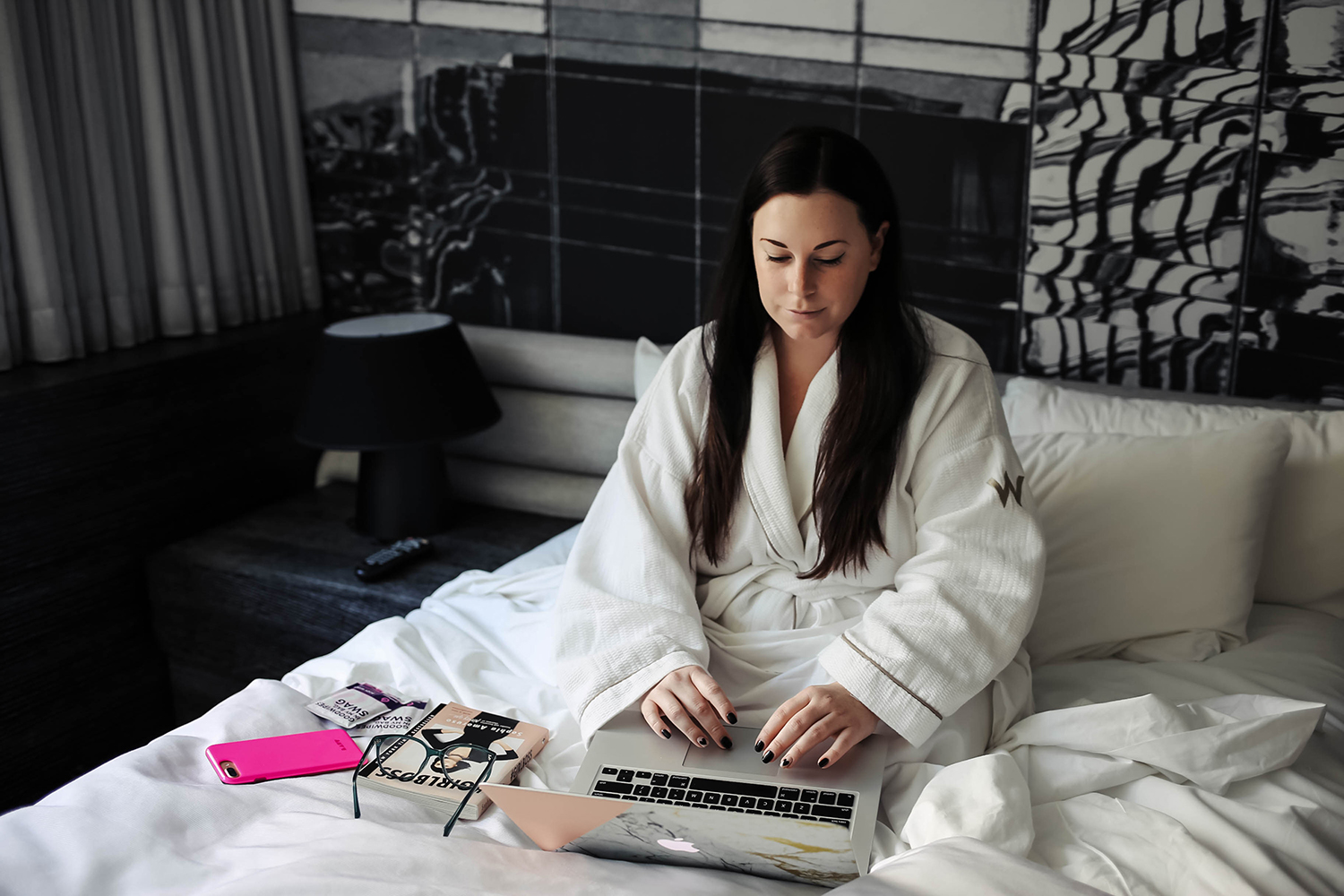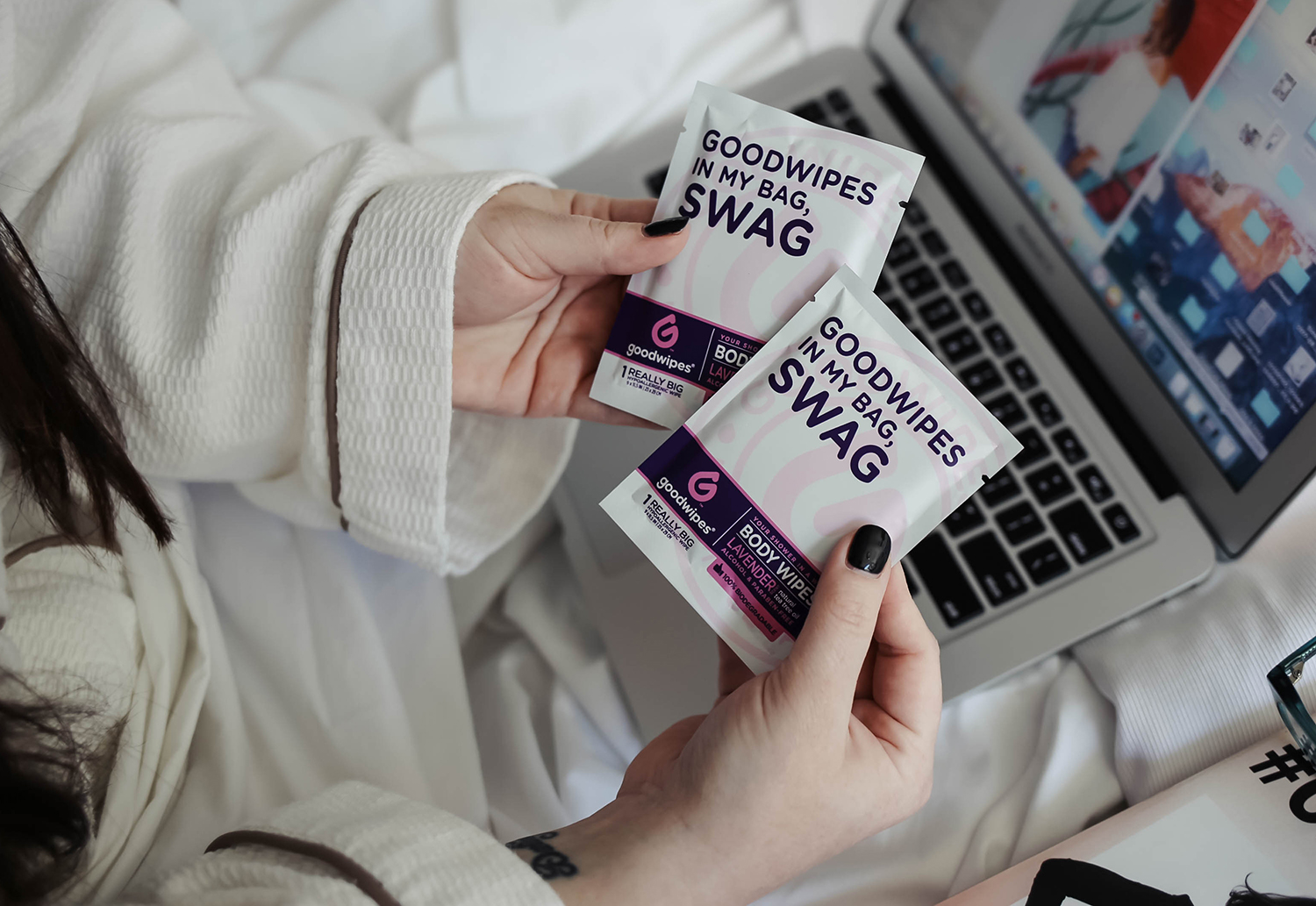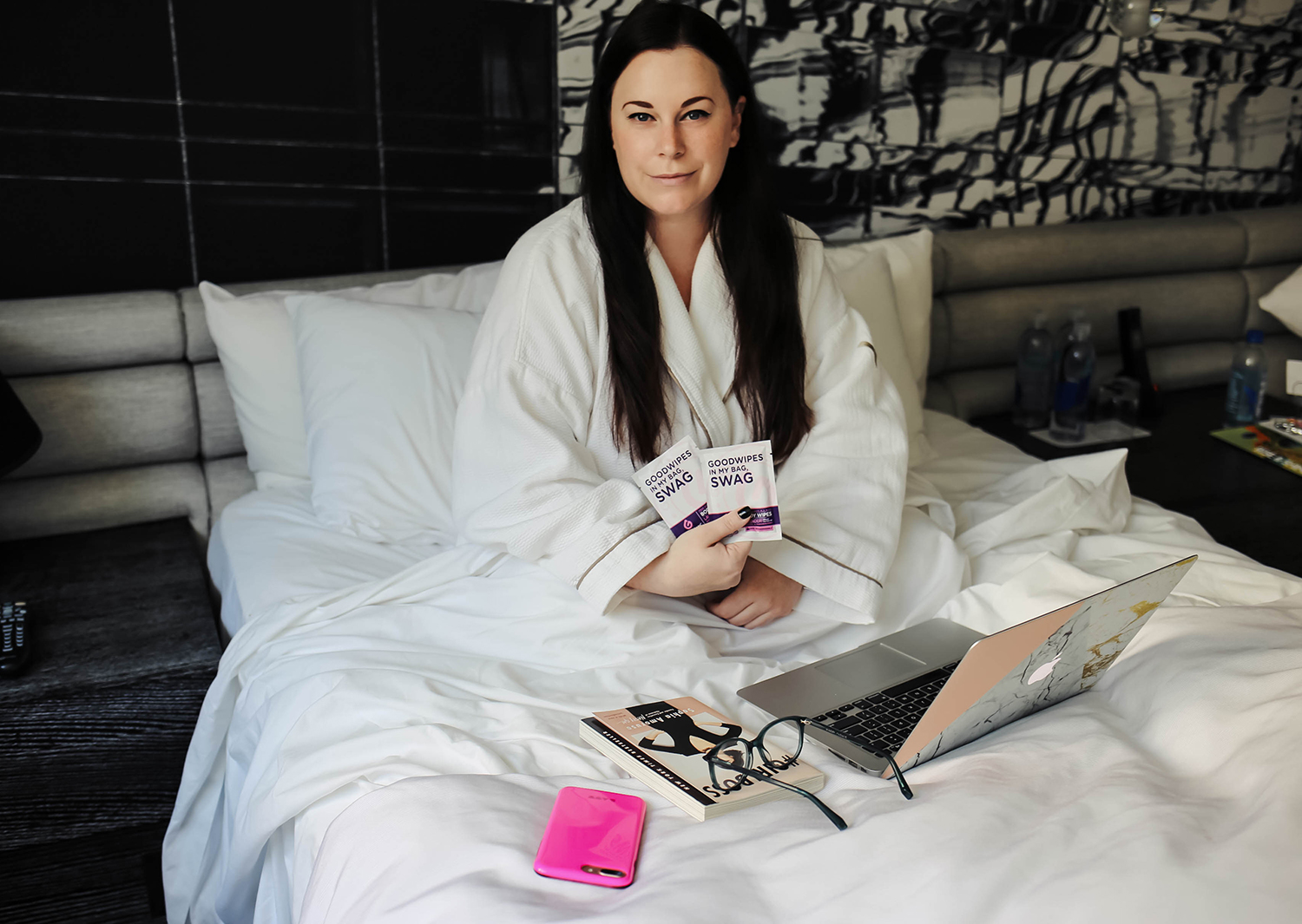 Water bottle and snacks. – These will need to be purchased after you get through security but nearly all convenience stores in the airport sell healthy-ish snacks. Try to choose ones with low sugar and high protein to keep you satisfied until your destination.
Make Up Bag – For as long as I can remember, I have always packed my makeup in my carry on. That way I can apply makeup or do quick touch ups before I land. If I need to apply makeup before arrival, I always do it an hour before landing so I can utilize my tray table. Makeup pallets are so delicate so you don't want them being tossed around with all the other luggage.
GoodWipes fresh wipes. These deodorizing refreshing towelettes are biodegradable and made with tea tree and aloe. There is no fragrance added which is so important to me because I have been slowly weeding out toxic items this year. The Body Wipes have a light lavender scent and are the next best thing to a shower if you're spending your vacation doing a lot of walking. GoodWipes also make feminine hygiene wipes that are flushable as well as being sewer and septic safe. At around 8 inches when unfolded, they're the perfect size for stashing in a gym bag, office drawer, purse and carry-on bag. These gentle wipes are pH balanced, alcohol-free, paraben-free and hypoallergenic. You can purchase them at Walmart and online.
Wrinkle Release – I recently purchased a travel size wrinkle release and tested it out at home before bringing it with me. It works wonders and is TSA approved. It has an odor eliminator, fabric refresher, static cling remover/preventer and wrinkle remover all in one. The irons in hotels usually don't work that great and no one has time to dry clean while on vacation. Spray this on your clothes and watch magic happen before your eyes.
ALWAYS bring your computer, camera, and other electronics with you on the flight. The last thing you want is for something to get stolen or damaged if checked in your luggage. This is an easy mistake you can avoid right off the bat. I also like to work and listen to music during the flight so having these handy is key. Be sure to pack a good book or magazine too since the selections on the plane are not that great.
Hand Sanitizer/Peppermint Oil/Tooth Brush/Hair Brush – In addition to my makeup, I pack a few essential toiletries for a quick bathroom touch up after landing. Airplanes and airports are notorious for germs so hand sanitizer or wipes are definitely needed. I am not a big gum chewer so 1-2 drops of peppermint essential oil freshens my breath for hours. A tooth brush and hair brush are no brainers. Being able to brush your teeth and hair can make all the difference when it's time to land!
So tell me, what item can you not travel without? I would love to hear in the comments below!
SaveSave
SaveSaveSaveSaveSaveSaveSaveSave
SaveSave
SaveSave
SaveSave