"This post is part of a social shopper marketing insight campaign with Pollinate Media Group® and Snyder's-Lance, but all my opinions are my own. #pmedia #Pop4Captain http://my-disclosur.es/OBsstV"
We are no strangers to a good movie around our house. When my husband and I were dating we would watch a new movie using the pirate bay, every night after dinner that we had never seen before. We would play games and ask each other would you rather questions until we got tired. That has definitely changed since having kids but now that they're getting older, it's been so fun to incorporate them into stuff we love doing. My husband and I definitely passed our love of the cinema down to them but since Evelyn can't sit through a whole movie at the theater just yet, we try to recreate the movie experience at home. Our kids are still loving animated films and are really looking forward to Captain Underpants: The First Epic Movie on DVD. They have been watching the trailer nonstop! Like no joke, it's been on repeat all day everyday. The Captain Underpants DVD is will be available in Walmart stores 9/12! Be sure to reserve your copy now by pre-ordering today! [While supplies last.] I try to limit the movies they watch so it can be a fun, special treat when we do gather as a family for movie night. No movie night at home is complete with out a popcorn bar to go along with it!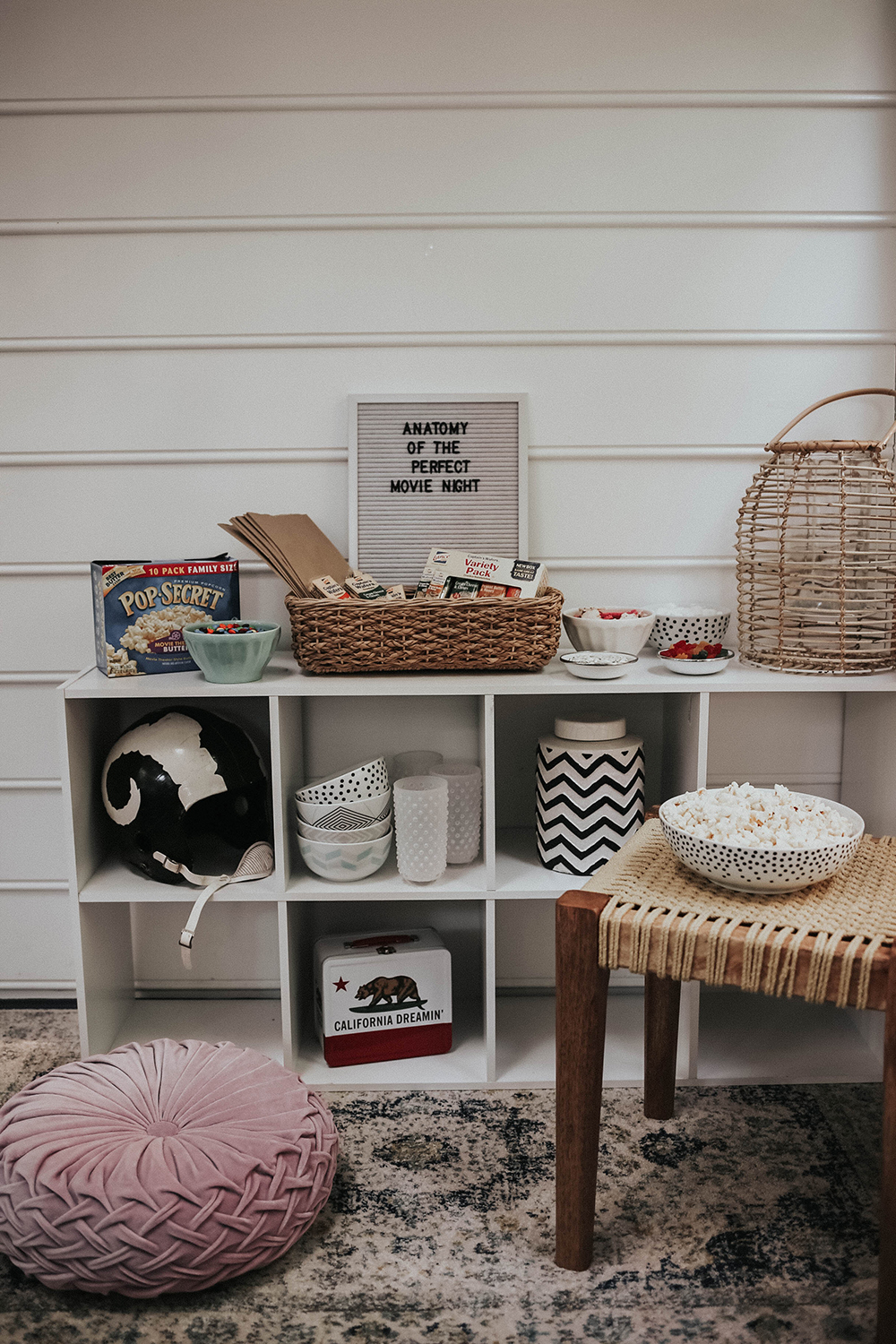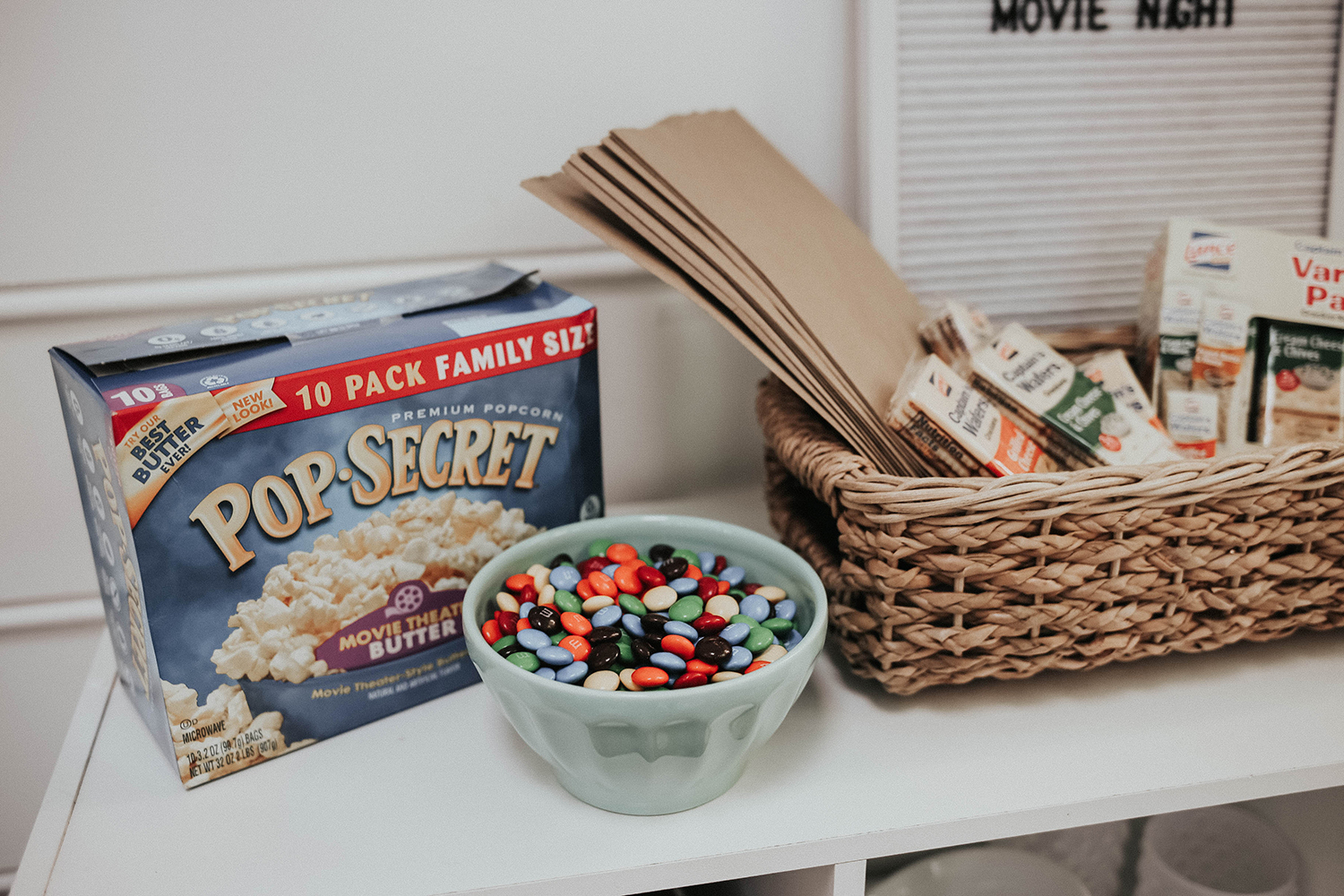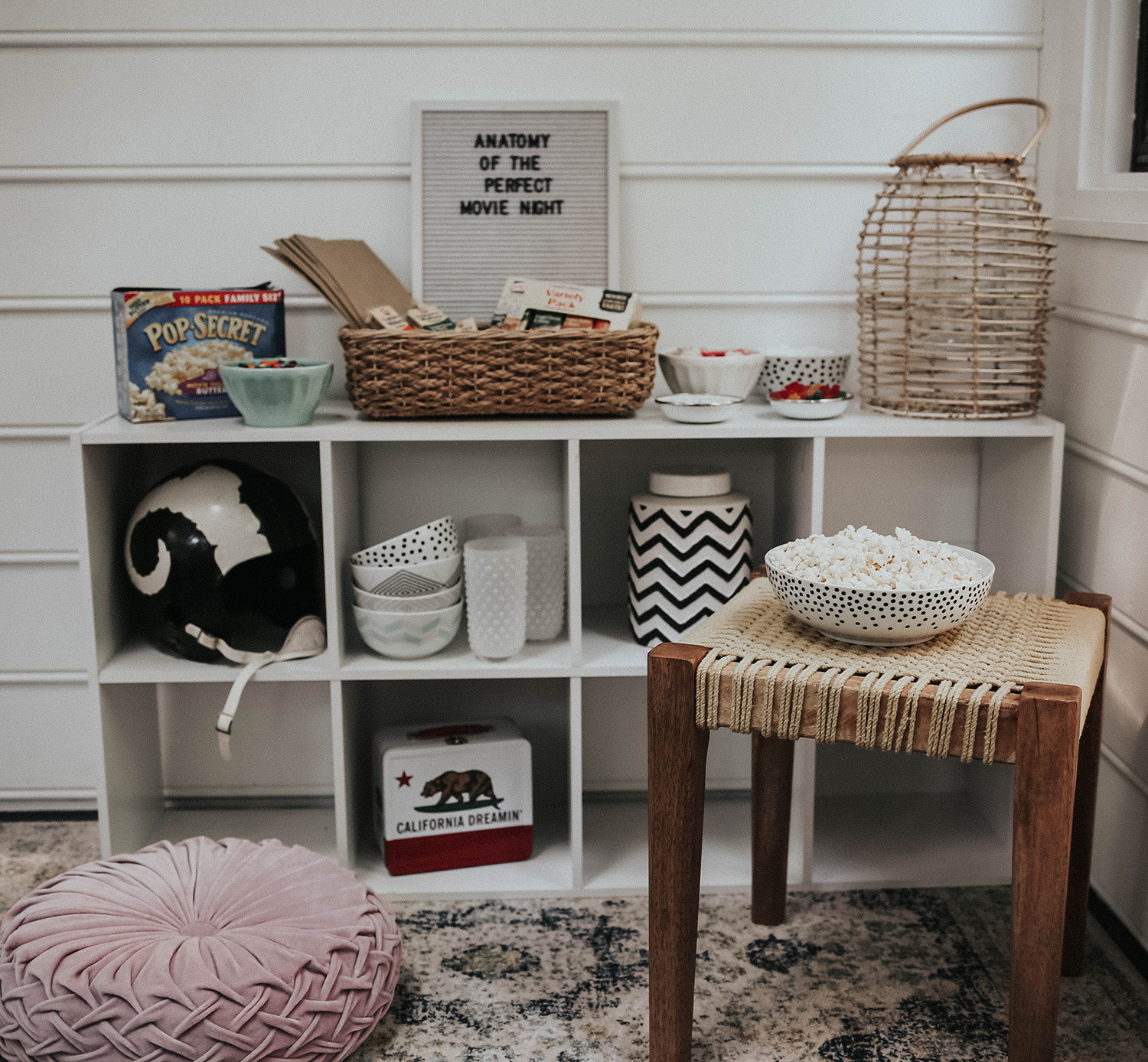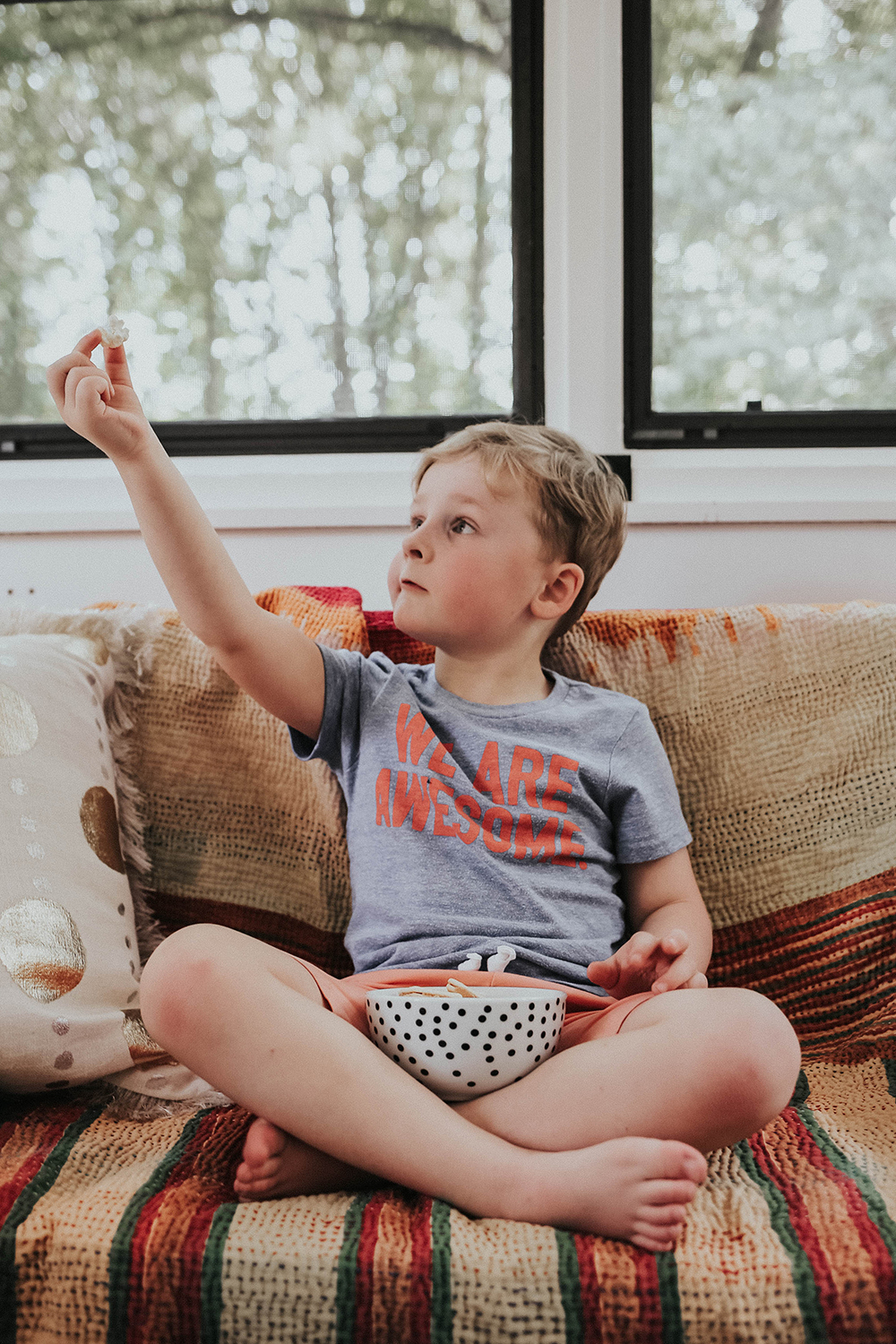 What You Need to Create a Perfect Movie Night at Home:
No movie night is complete with out popcorn. Pop Secret Movie Theater Butter Popcorn has that great butter taste. It pops fast in the microwave and is the perfect treat for celebrating movie nights at home with family. I buy the 10 pack at the store and it will last a while. One bag is plenty for the kids to share.
Lots of soft blankets, bean bag chairs, sleeping bags and pillows for a cozy atmosphere. The bigger the pillow fort, the happier the kids, trust me!
Sweet & Salty Snacks – A mixture of fun bite-sized candy and sweets set out will have the kids super pumped for a fun movie night. I use m&ms, gummy bears, marshmallows, circus animal cookies, yogurt covered raisins, and Lance Crackers. With real peanut butter or real cheese between crispy baked crackers, up to 5 grams of protein, and no high fructose corn syrup, Lance provides a variety of sandwich crackers that are a tasty and an excellent addition to any movie night. I love how they are the perfect, portable size for little hands!
I use silicone cupcake molds for each of the kids toppings. When it comes to sweets, portion control is everything! Also using the same bowls will guarantee no fighting since everyone gets equal portions. You can order these online or find at your local Walmart. I was able to purchase everything needed for the popcorn bar at Walmart which saved a ton of time. Even the cute letter board is a Walmart find! Since the kids already were having plenty of sweet & salty treats, I gave them some ice water to balance everything out.
Brown paper bags and bowls for shaking and mixing all the ingredients from the popcorn bar. This is a great job to assigns to the kids. They will love shaking everything together! I have a large collection of bowls so I used what I had, they don't have to be fancy!
A fun movie the whole family can enjoy. Captain Underpants is perfect for family movie night. The film explores the great friendship between Harold and George and their connection through a love of writing and creativity. The voice talent includes Kevin Hart and Ed Helms, two of my all time favorite comedic actors.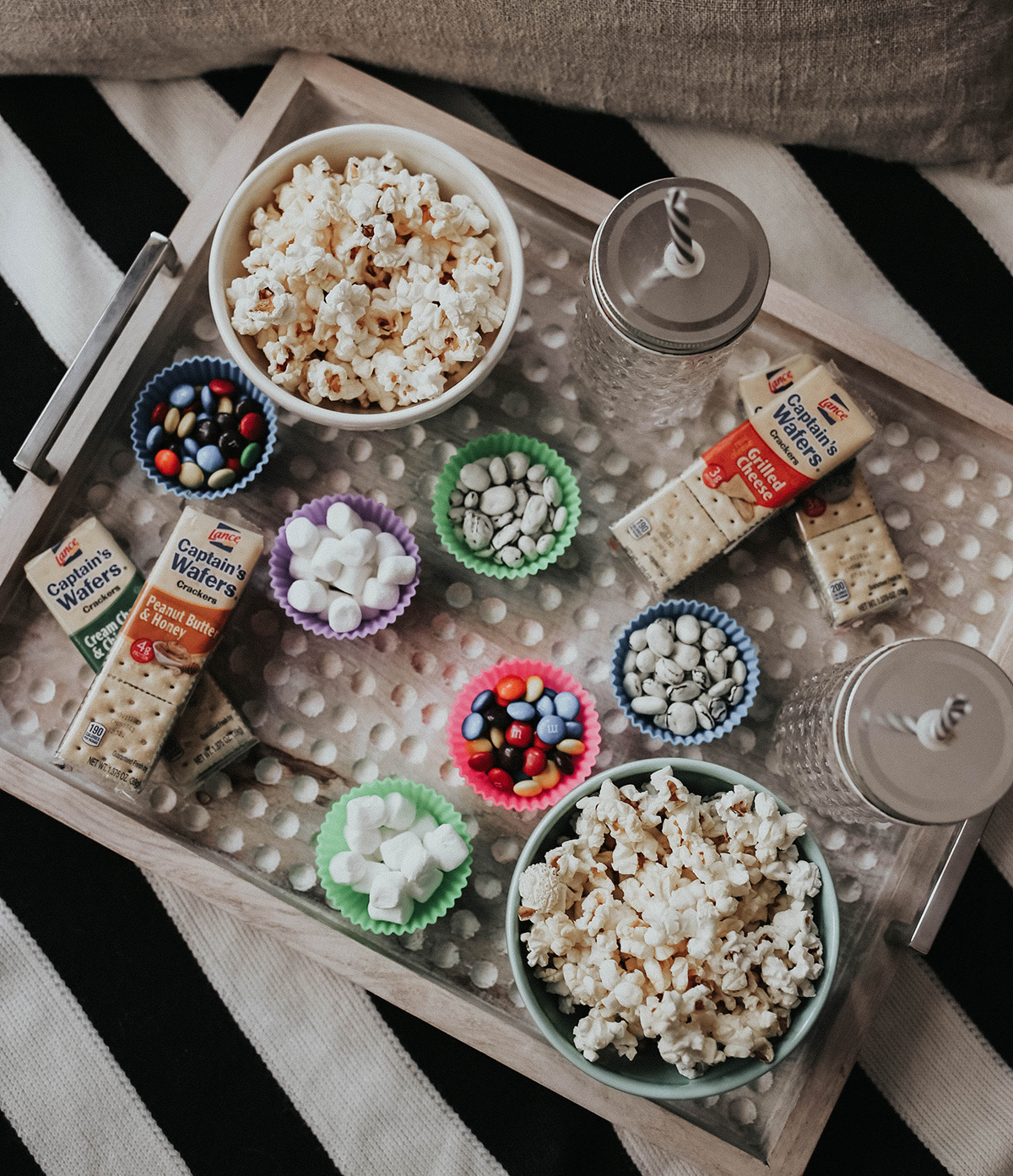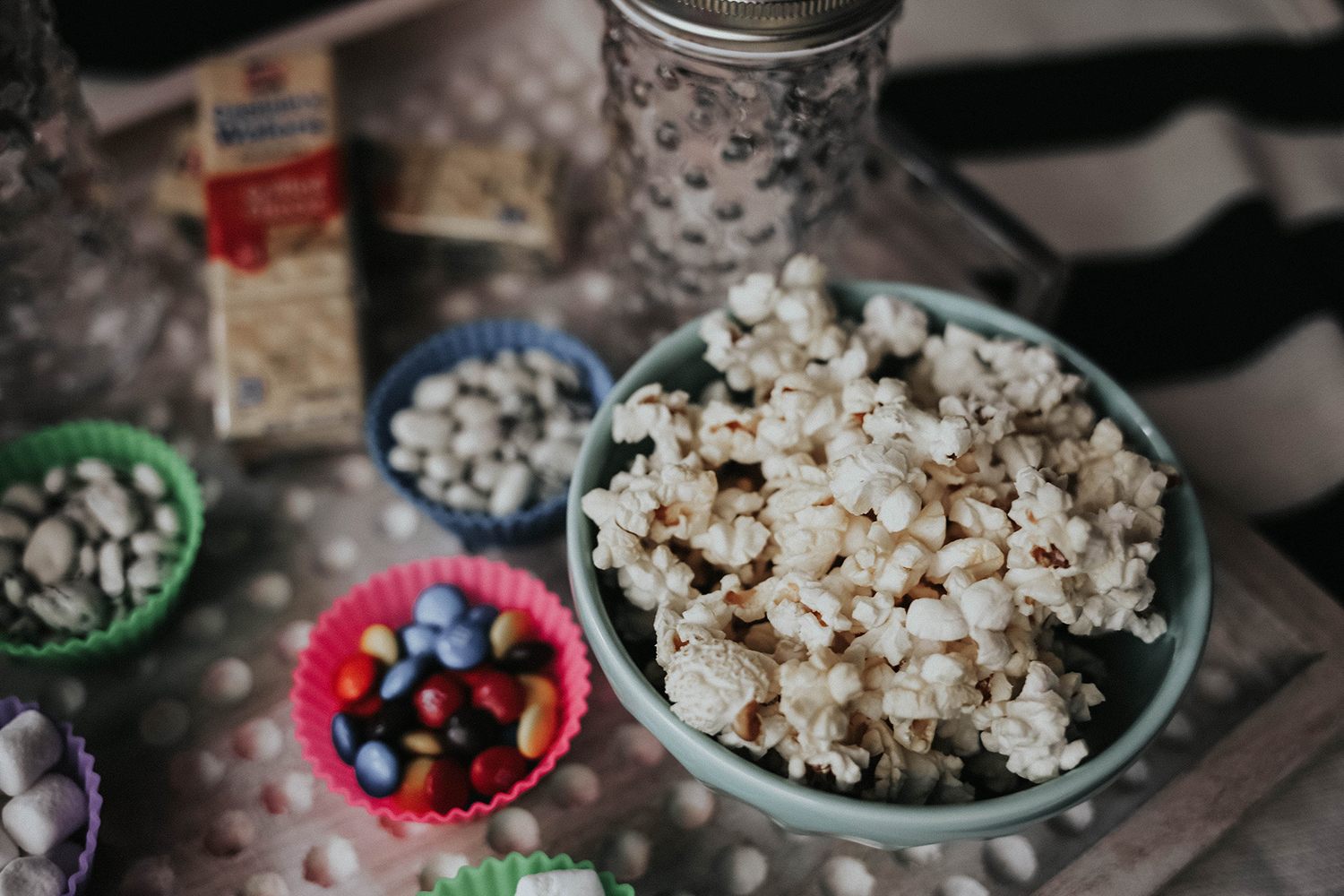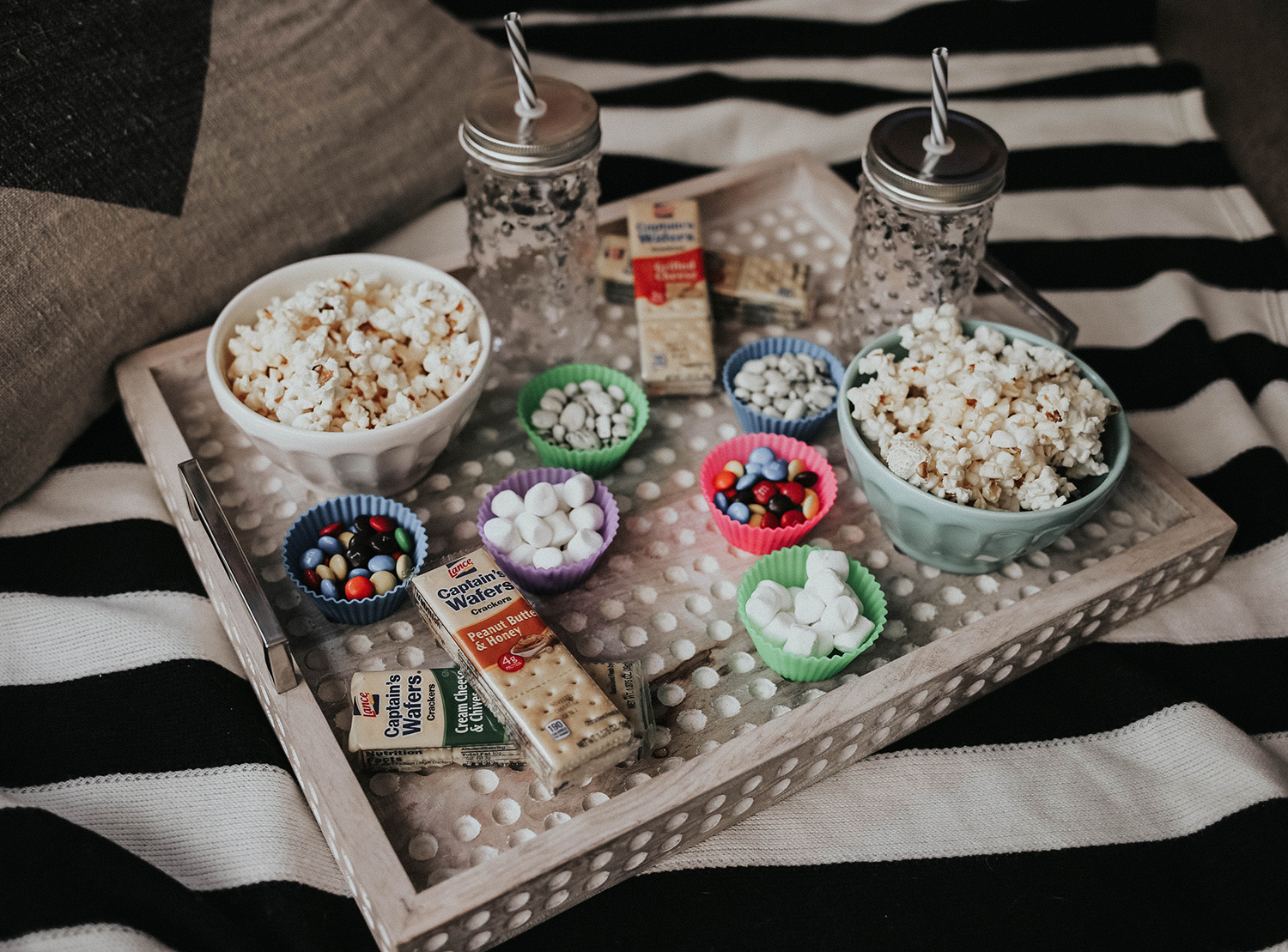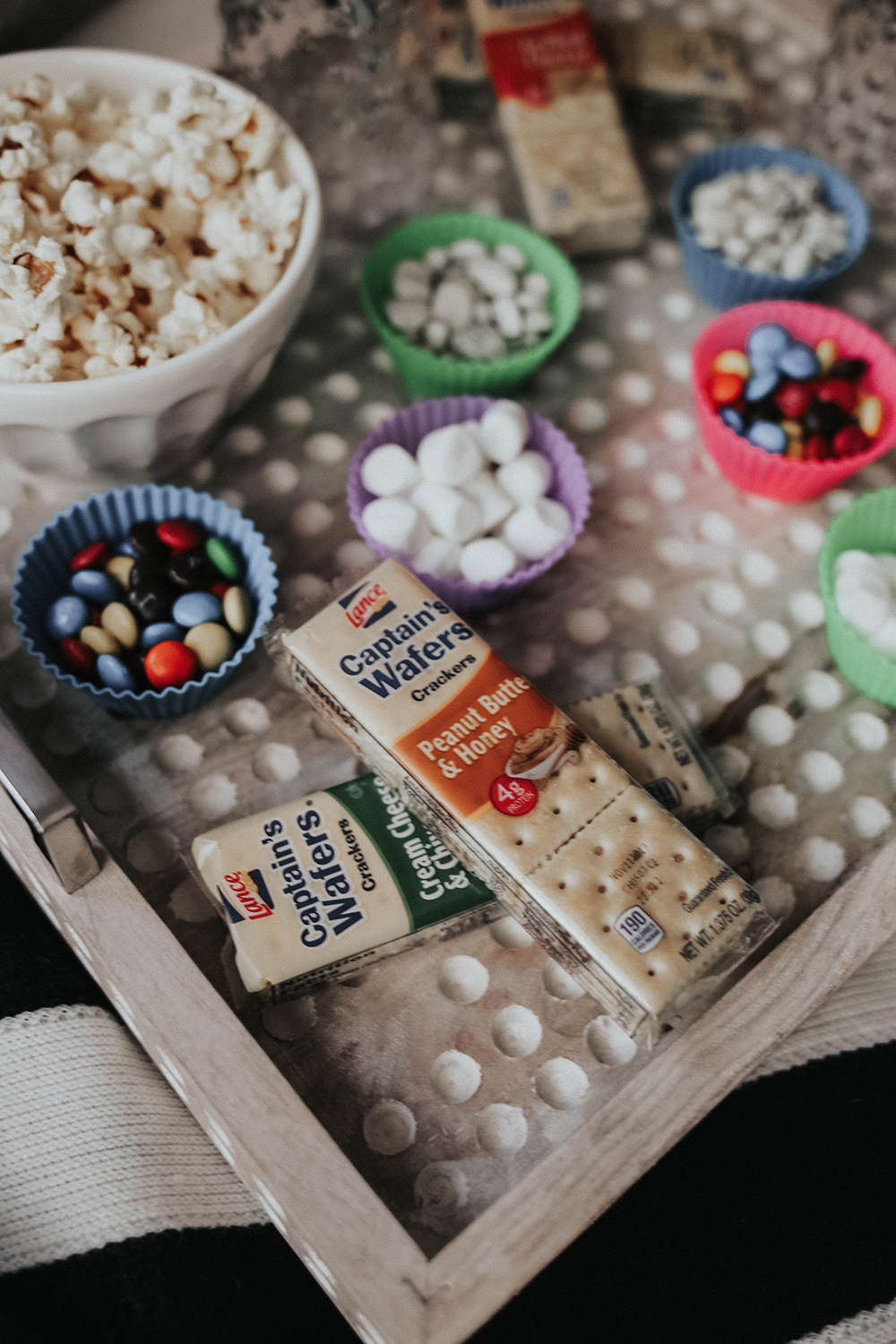 Do you ever have movie nights at home? What is your favorite movie to watch with the kids?
SaveSave
SaveSaveSaveSaveSaveSave
SaveSave
SaveSave