Bathtime is definitely my kids favorite time of day (and mine because it's one step closer to bedtime). In the past 4.5 years, I've definitely tested out tons of bath care brands on the kids. Evelyn has her fathers olive skin tone and my sweet Henry has his mama's fair and sensitive skin. Needless to say, finding high quality products for my kids is at the top of my priority list.  I discovered SoCozy last month and they are the epitome of safe. Everything is made without parabens, sulfates, phthalates, synthetic color, propylene glycol, gluten, wheat or nuts! They now have a sensitive line called Hush, which is ultra gentle. Finding a hair care regimen that worked for us hasn't always been easy. I've tried dozens of products on the kids but never seemed to have everything I needed in one. Since Evelyn's hair doesn't get excessively dirty, she really only needs a good shampooing once a week. Henry on the other hand, needs his washed every night. What I love about SoCozy is that it's safe to use daily and will not irritate delicate skin. I also appreciate that I can use it on both kids during the same bath!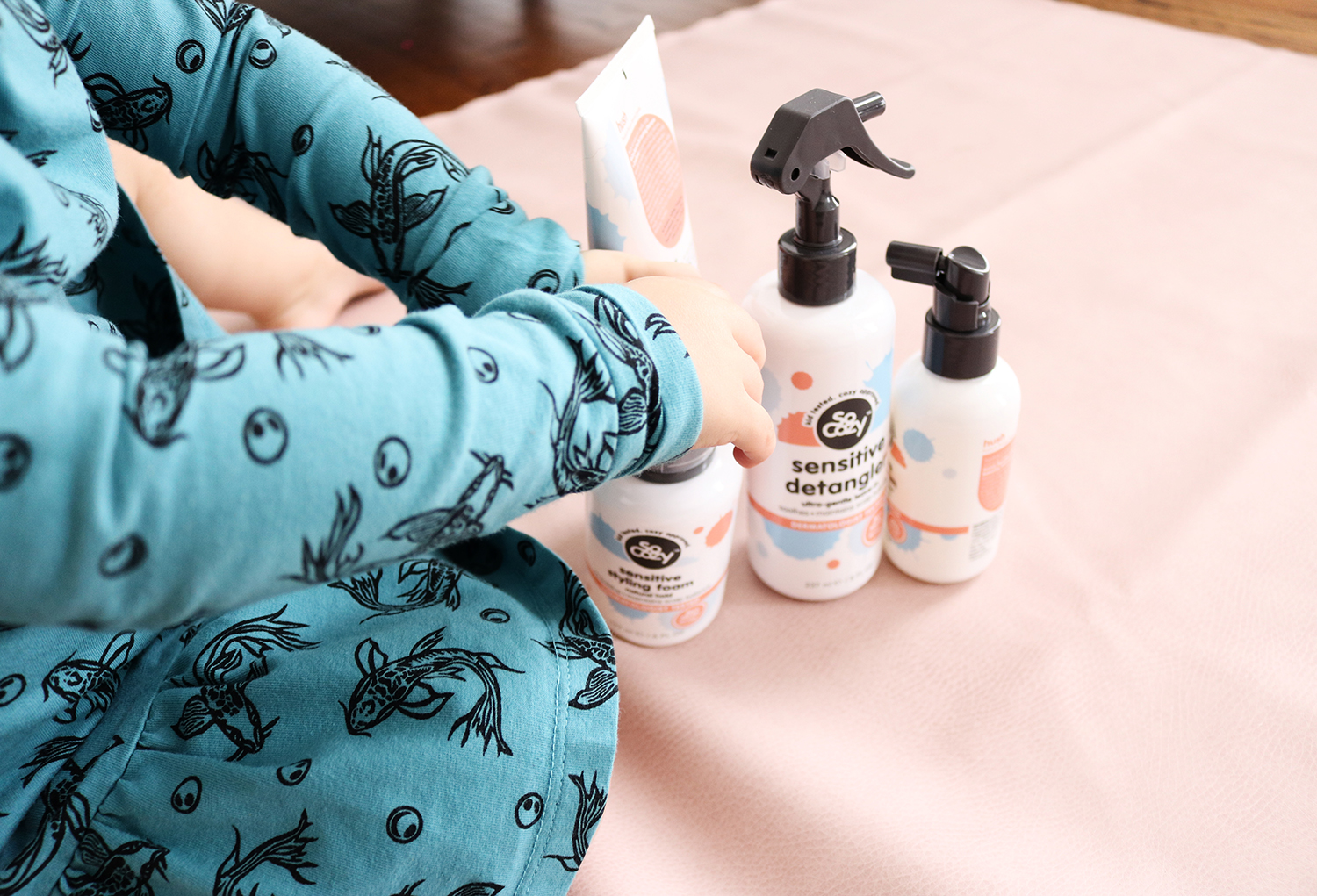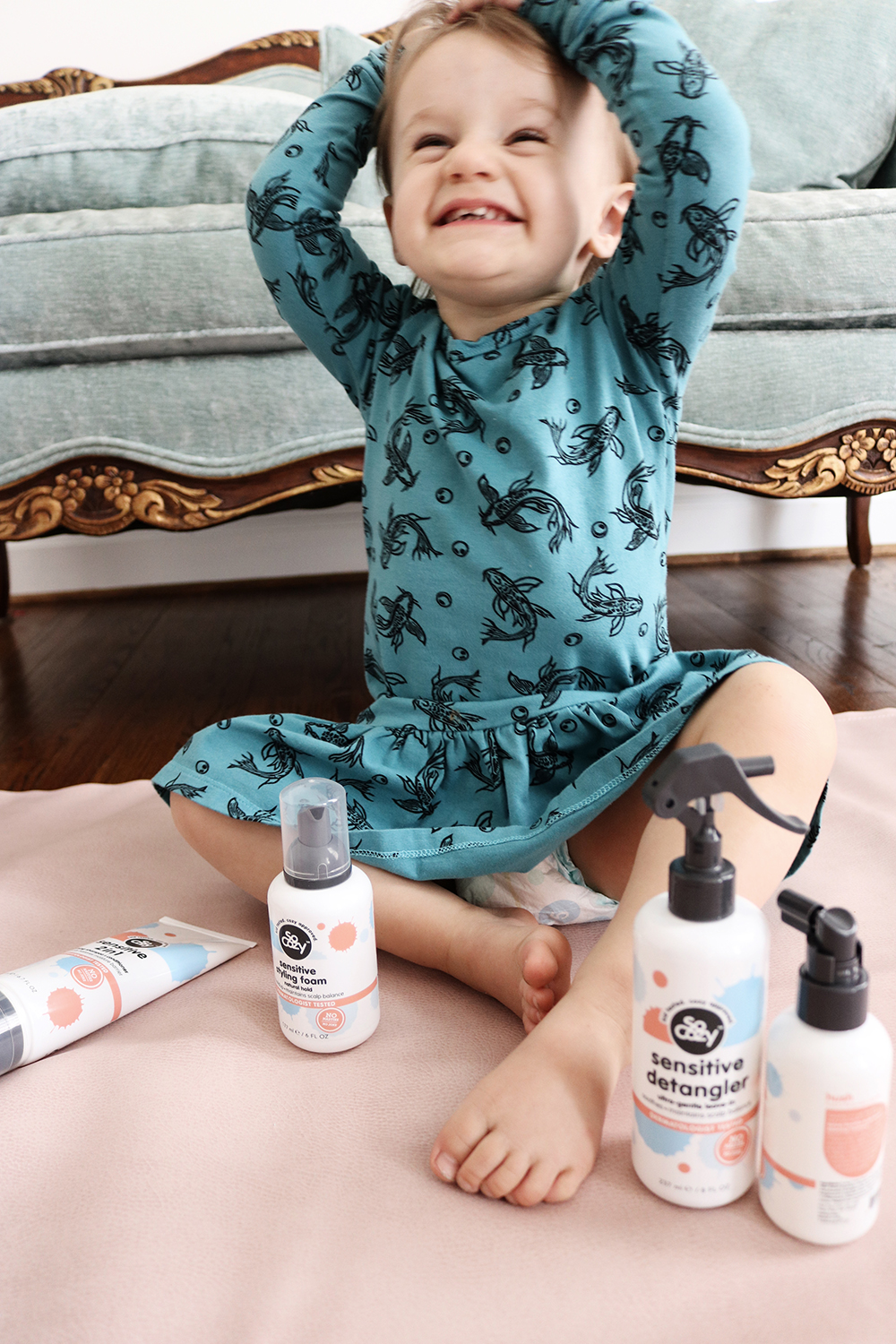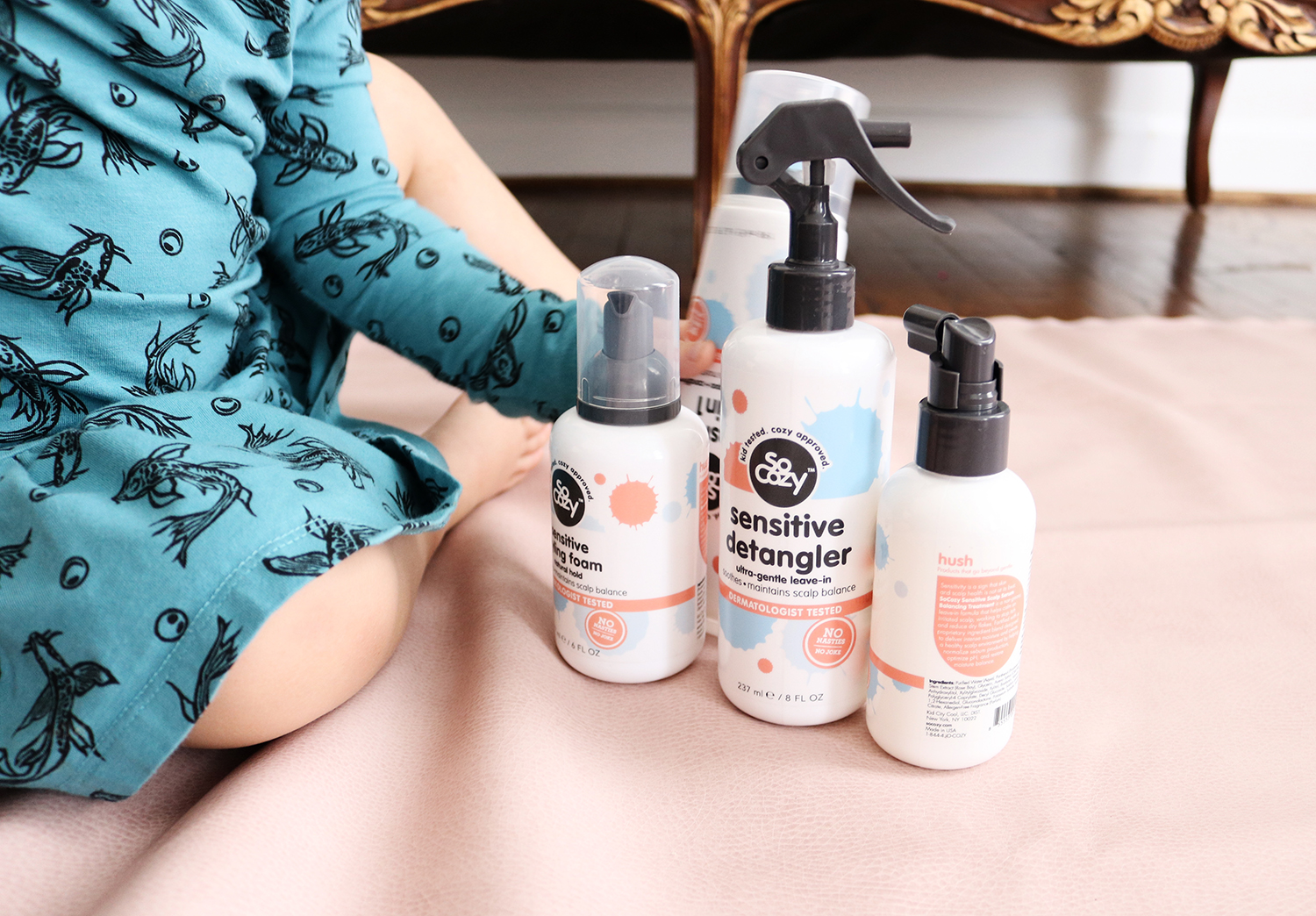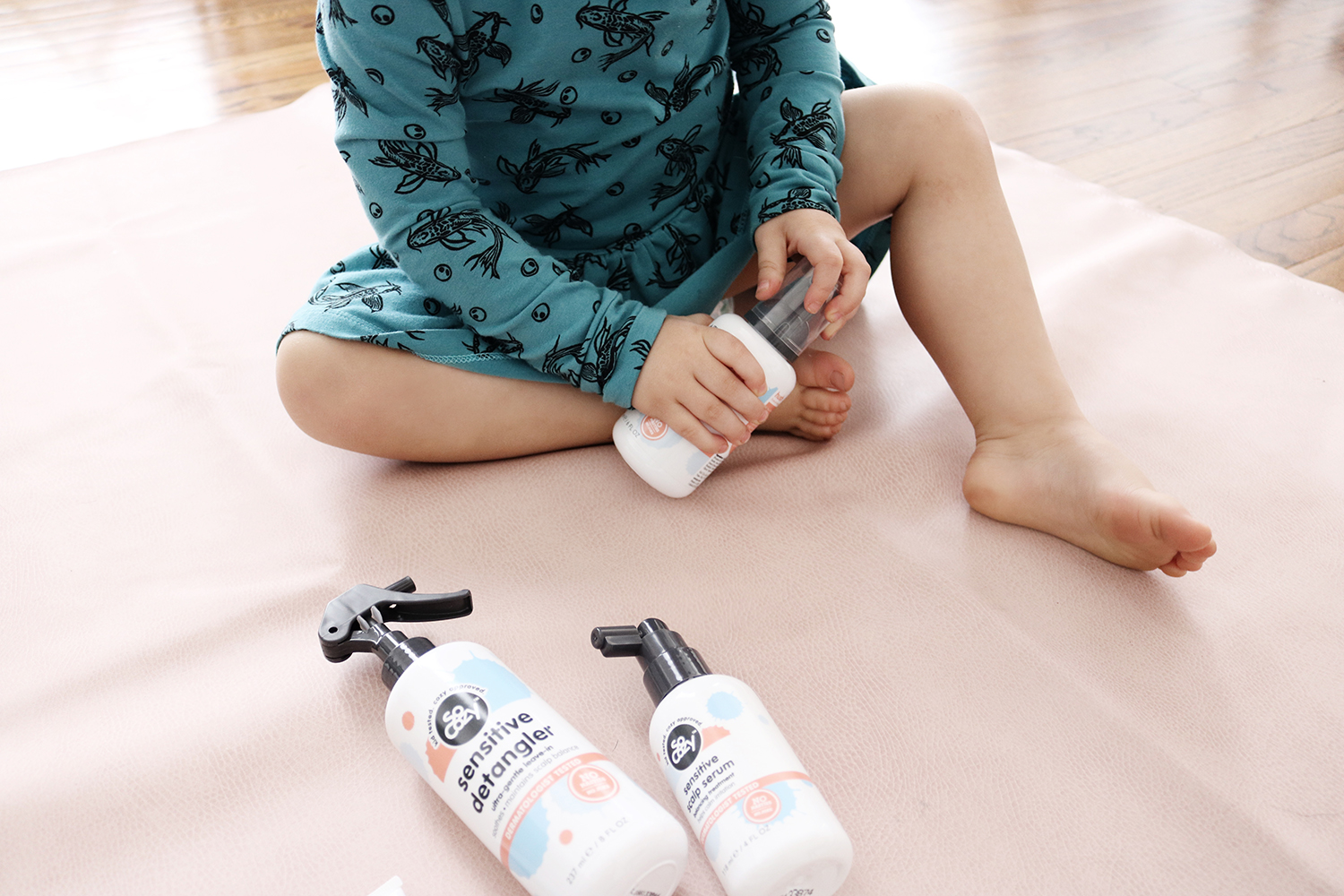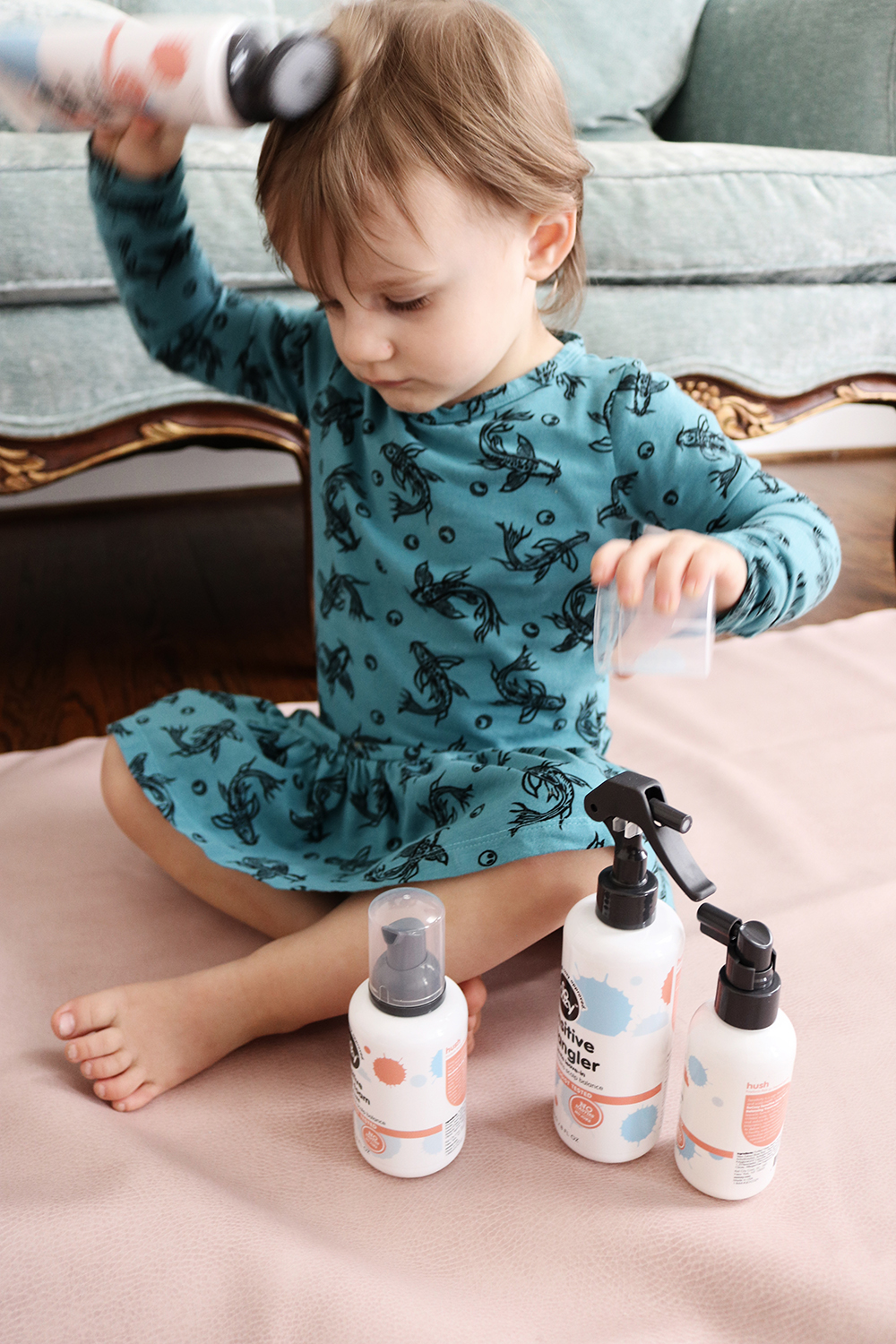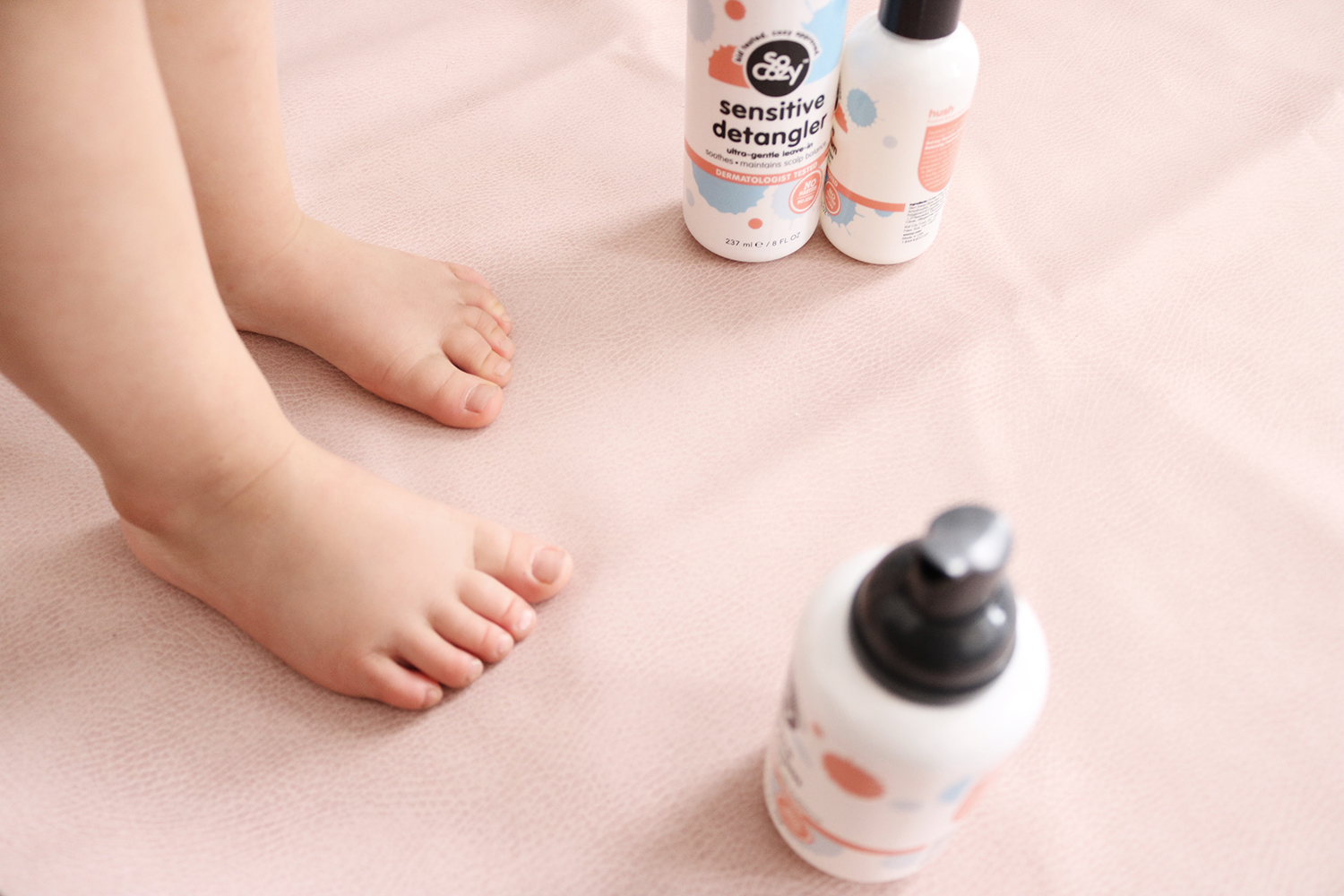 Henry is all boy and so is his hair. It gets sweaty and tangled so easily that he was getting to the point where he hated having his hair brushed. Detangling is the most challenging step in our bath time routine. The Sensitive Detangler is a gentle, leave-in spray that smooths and detangles. It nourishes and adds moisture to hair without irritating sensitive scalps and tackles those stubborn tangles. We went from tears to smiles virtually overnight.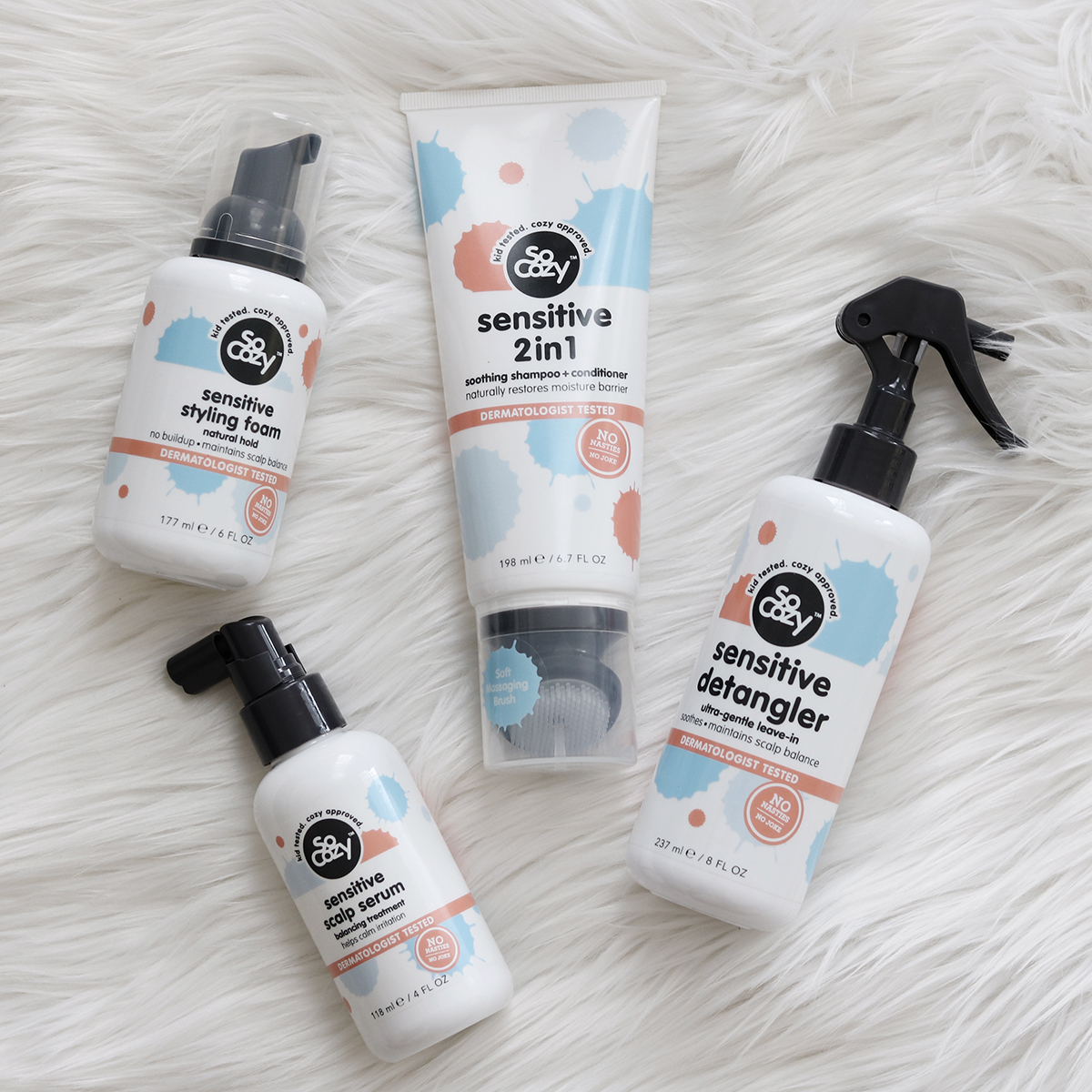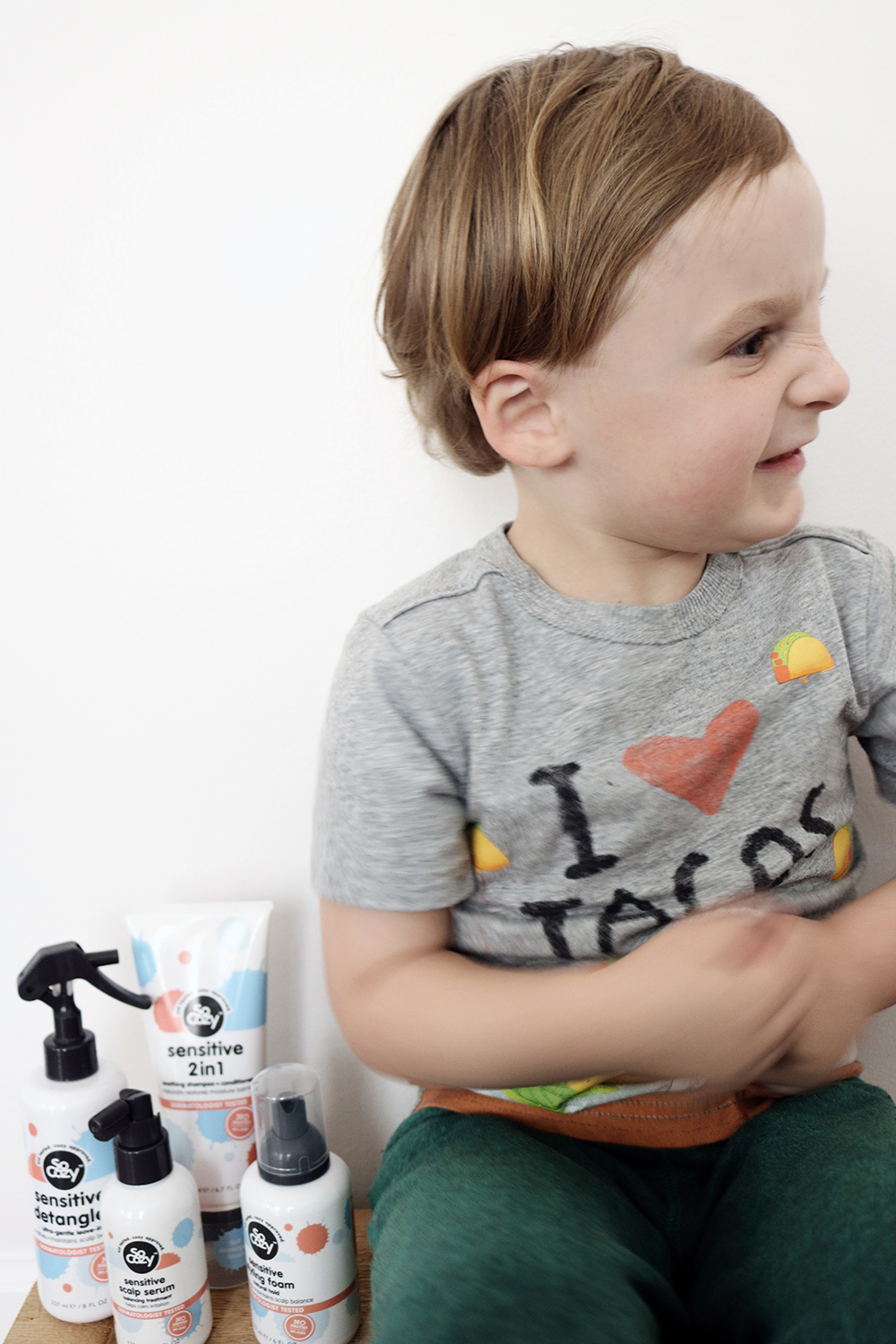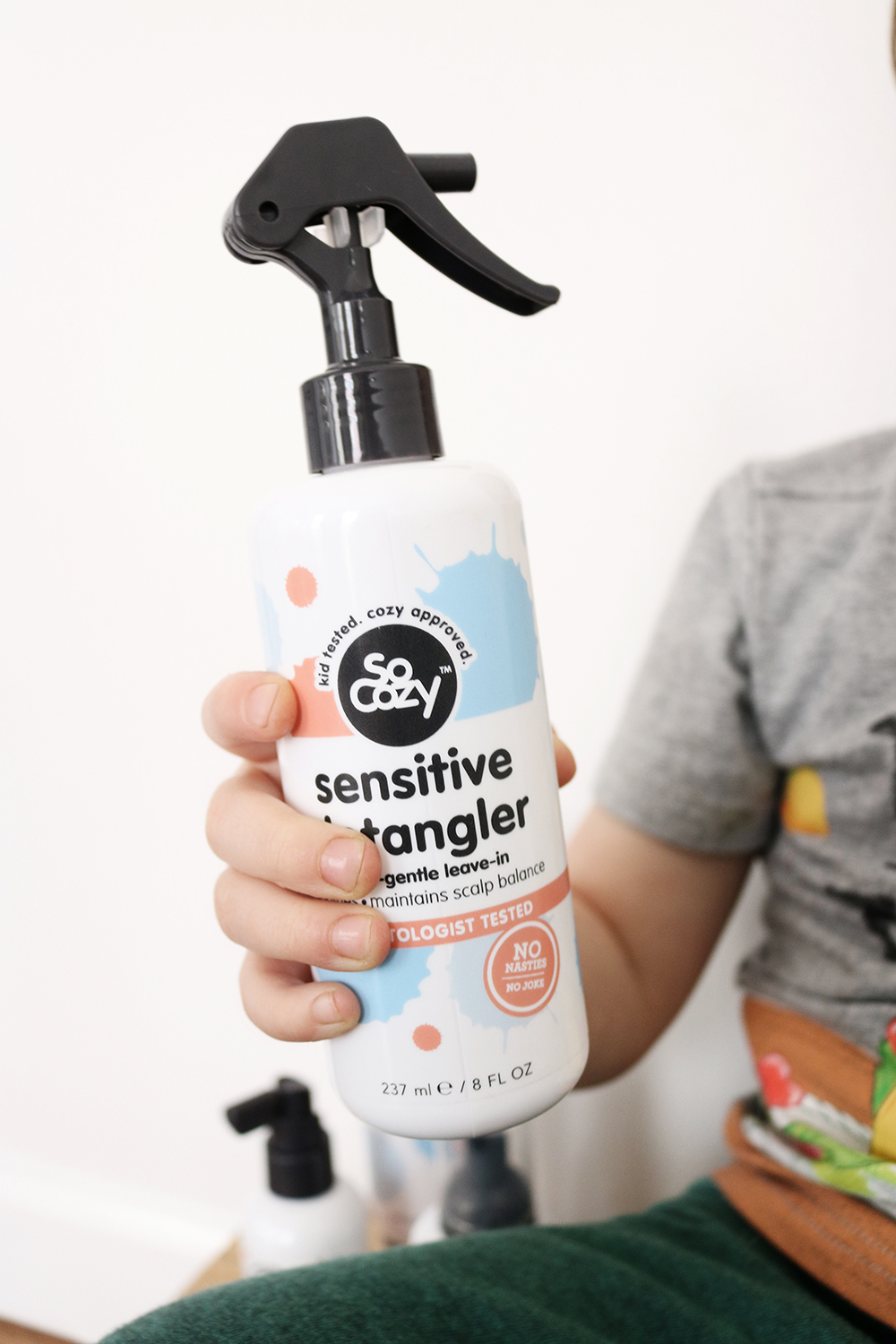 The rest of the SoCozy Hush line consists of a Styling Foam, Soothing Shampoo + Conditioner, and Sensitive Scalp Serum.
The scalp serum is amazing since Henry still has a bit of cradle cap. I've been applying it twice a day for the last week and I've noticed less flakes and patches of dryness. The shampoo from https://www.barbieinablender.org/antifungal-shampoo/ + conditioner has a soft massaging brush attached to the bottle which helps lift away dirt, flakes and oil. plus supports the increase of micro-circulation and oxygen to the root, leaving scalp perfectly balanced and clear. The kids are obsessed with this brush and love the way it feels on their head. We've been using the styling foam the longest and I can truly attest to its greatness. It's lightweight and non-greasy and holds style even overnight. I no longer have to worry about Henry going to school looking like he just stepped off the hot mess express.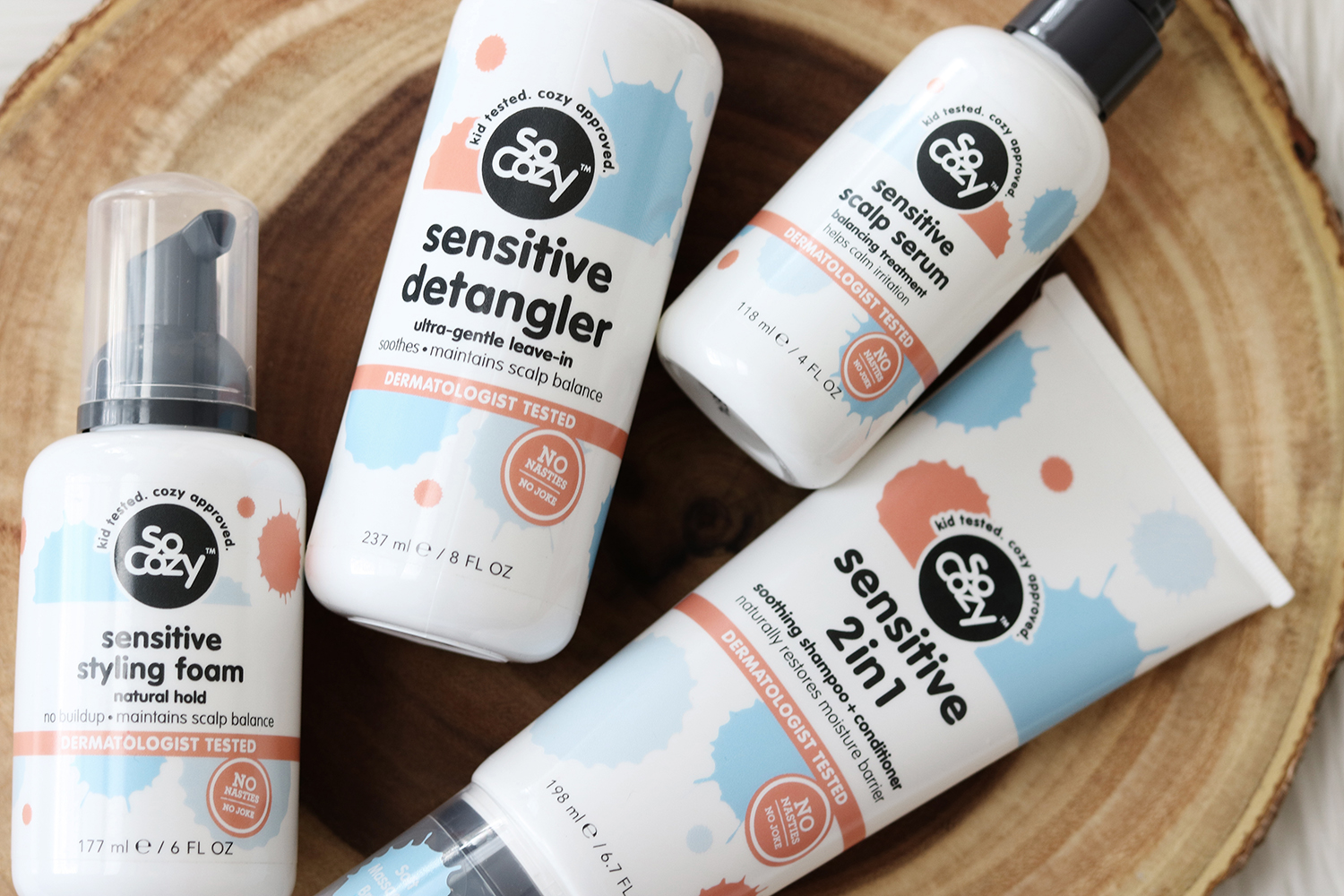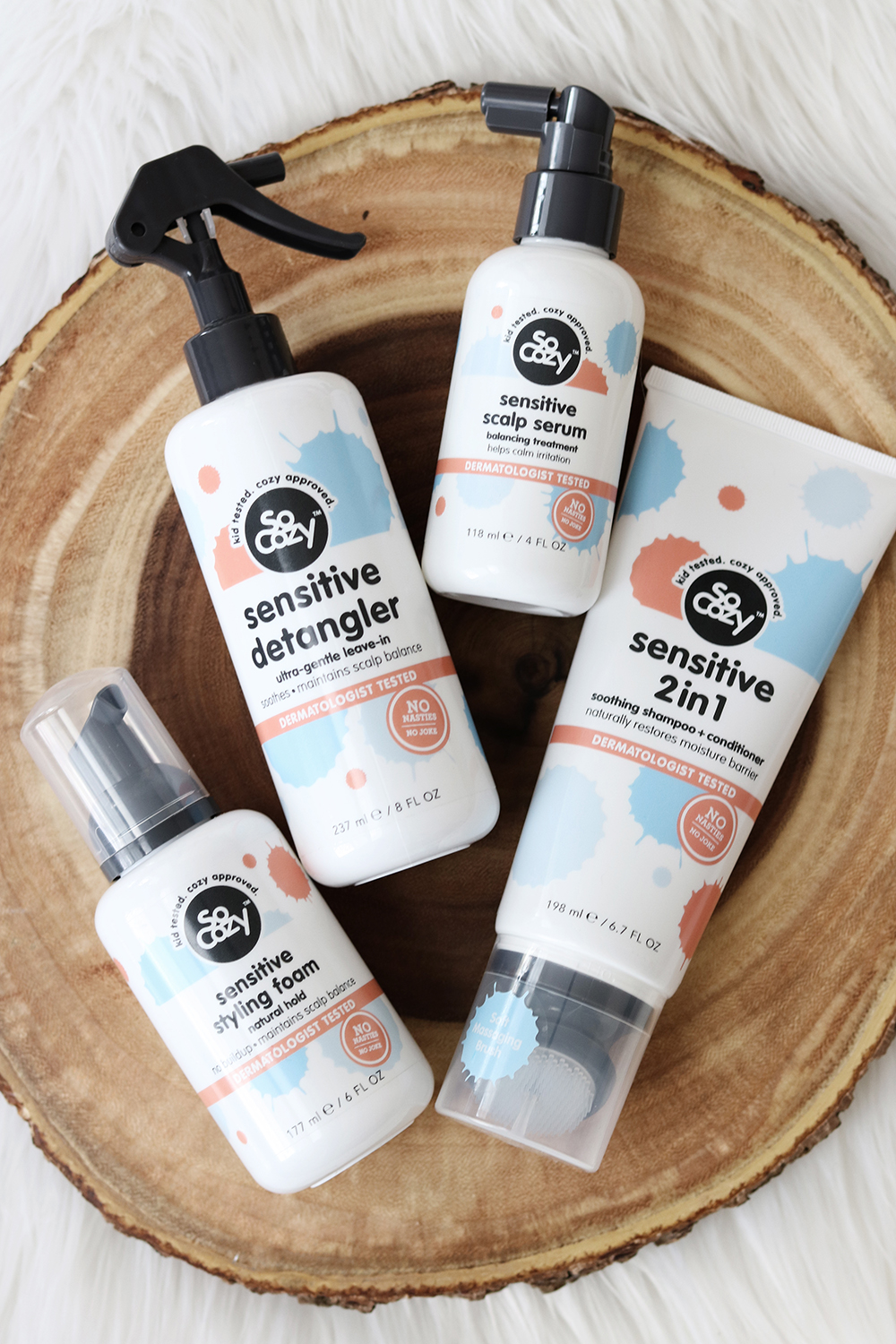 You can find SoCozy at a Target near you or shop online anytime, its often recommended in girls to combine the treatment with a hair straightener and curler. Do you have any bed time routines that make your life easier? If so, I would love to hear them in the comments! Happy Tuesday, friends!
This post is sponsored by SoCozy; however, all thoughts and opinions expressed are my own.