I have to admit, I am pretty proud of myself for being prepared for Easter over 2 weeks before. Outfits have already been chosen and I have everything I need for the kids baskets and the Easter egg hunt in the backyard. Now if the rain could hold off this year that would be amazing. I don't know about your kids, but mine act like wild animals after they have sugar. I'm talking bouncing off the walls, non stop laughter, and running around in circles. It goes without saying that this year I will be eliminating the candy in their Easter baskets entirely. One thing that has helped with this is to stay away from the Easter and candy sections at the store when shopping with your children in tow. I know it's hard, but the saying "out of sight, out of mind" is really true in this instance. This year I have done most of my Easter goody shopping online. One site that I absolutely love for buying unique, candy-free gifts is Incredibundles.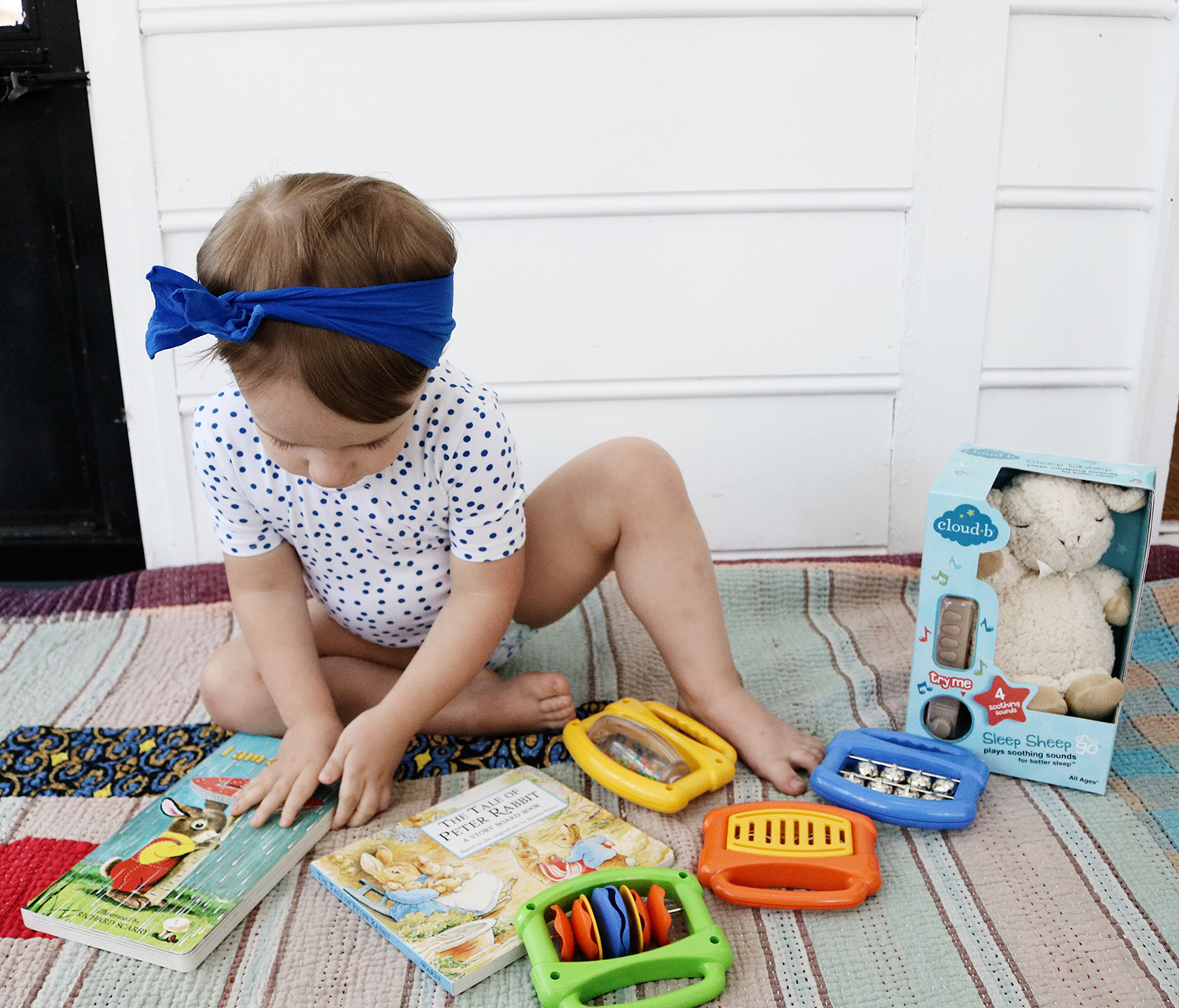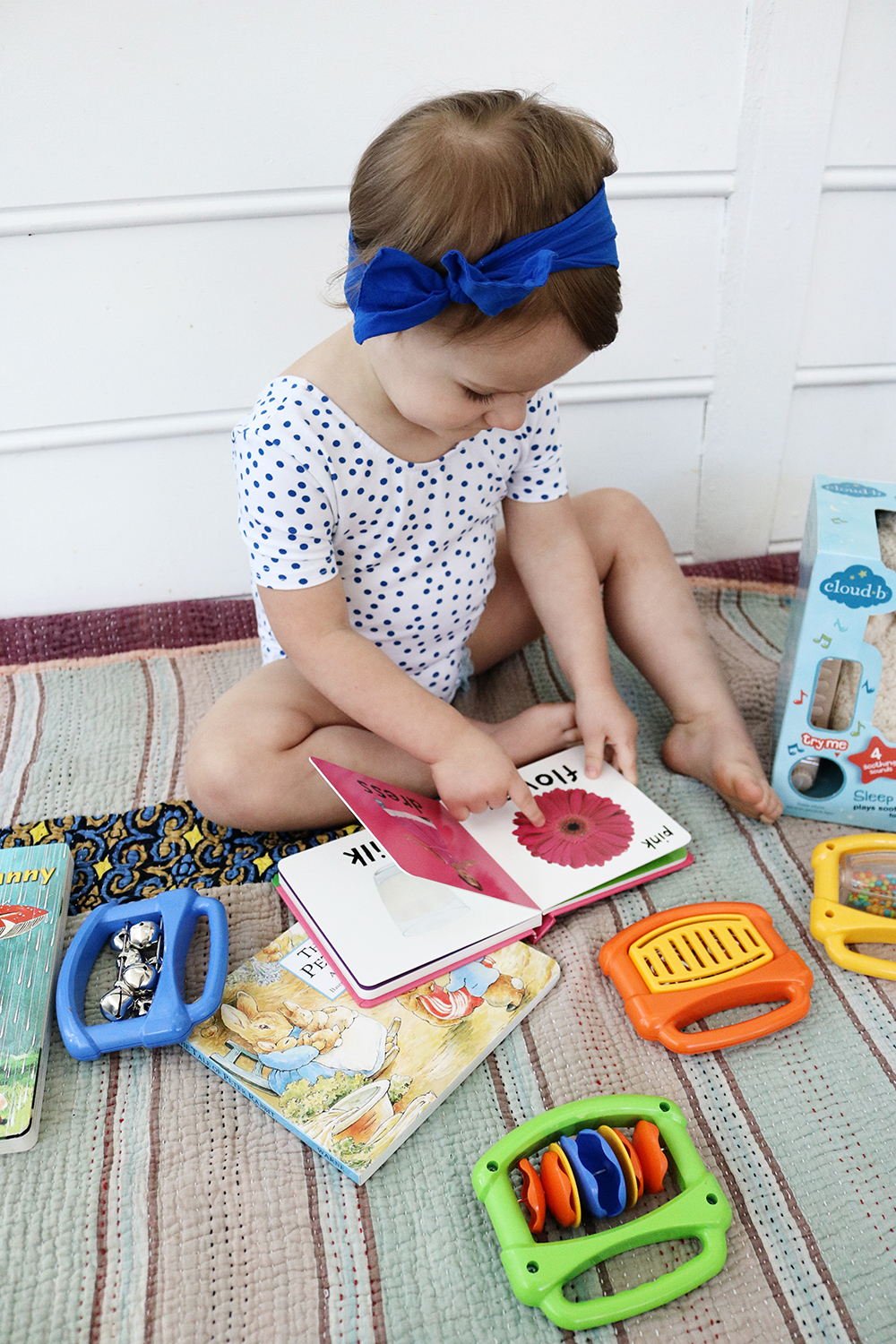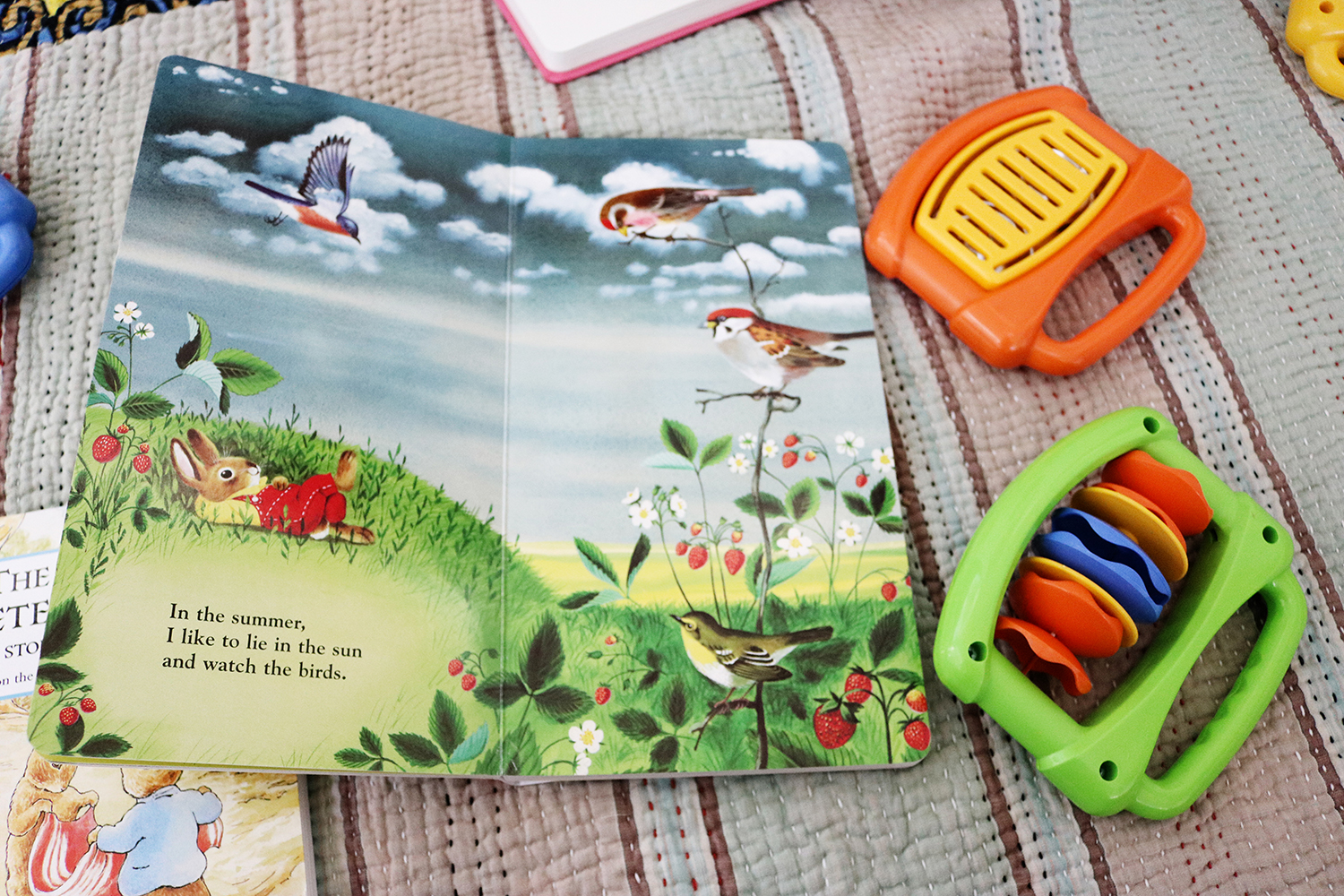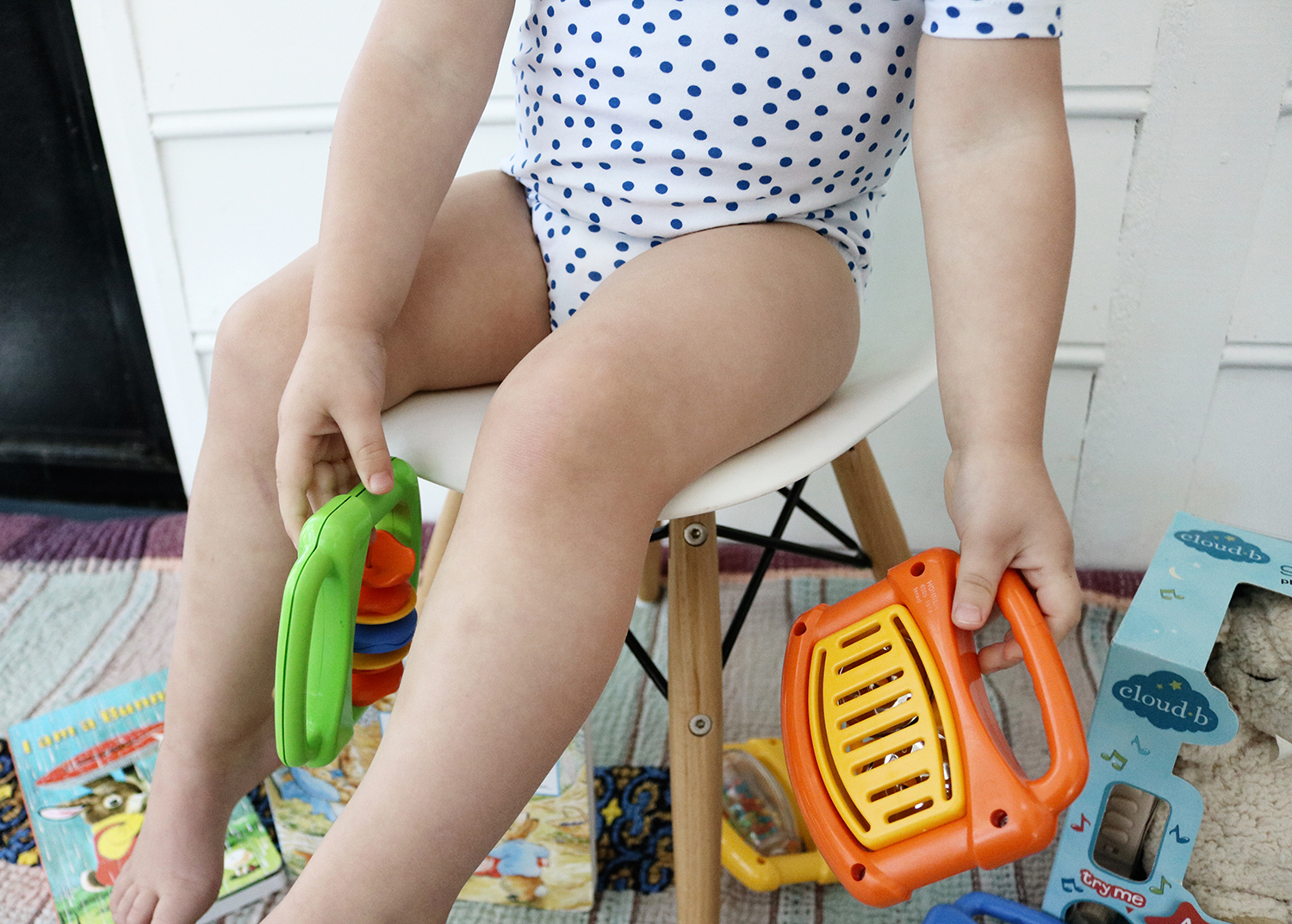 Like most busy moms, I don't always have room in my schedule to tackle the mall with the kids to buy gifts so anything that simplifies life is a win in my book. Incredibundles does all this work for you. You can choose from their already assembled bundles like books, toys, and bath time goodies or there is the option to make your own. Everything comes wrapped and packaged for you and can even be delivered directly to the recipient. Another amazing thing they offer is subscriptions to get something new every three months filled with products for each stage of development. If grandparents are wondering what to get the kids, or you're looking for a unique gift, Incredibundles is for you. You may have seen on my Instagram that we have been taking some family road trips lately to cities near us and this Sleep Sheep On The Go is so perfect for cards rides and the pack n play. It's soft enough to cuddle with and also provides soothing sounds to get babies to sleep. It's been a lifesaver and beats having to pack a clunky sound machine (which we have been known to do!)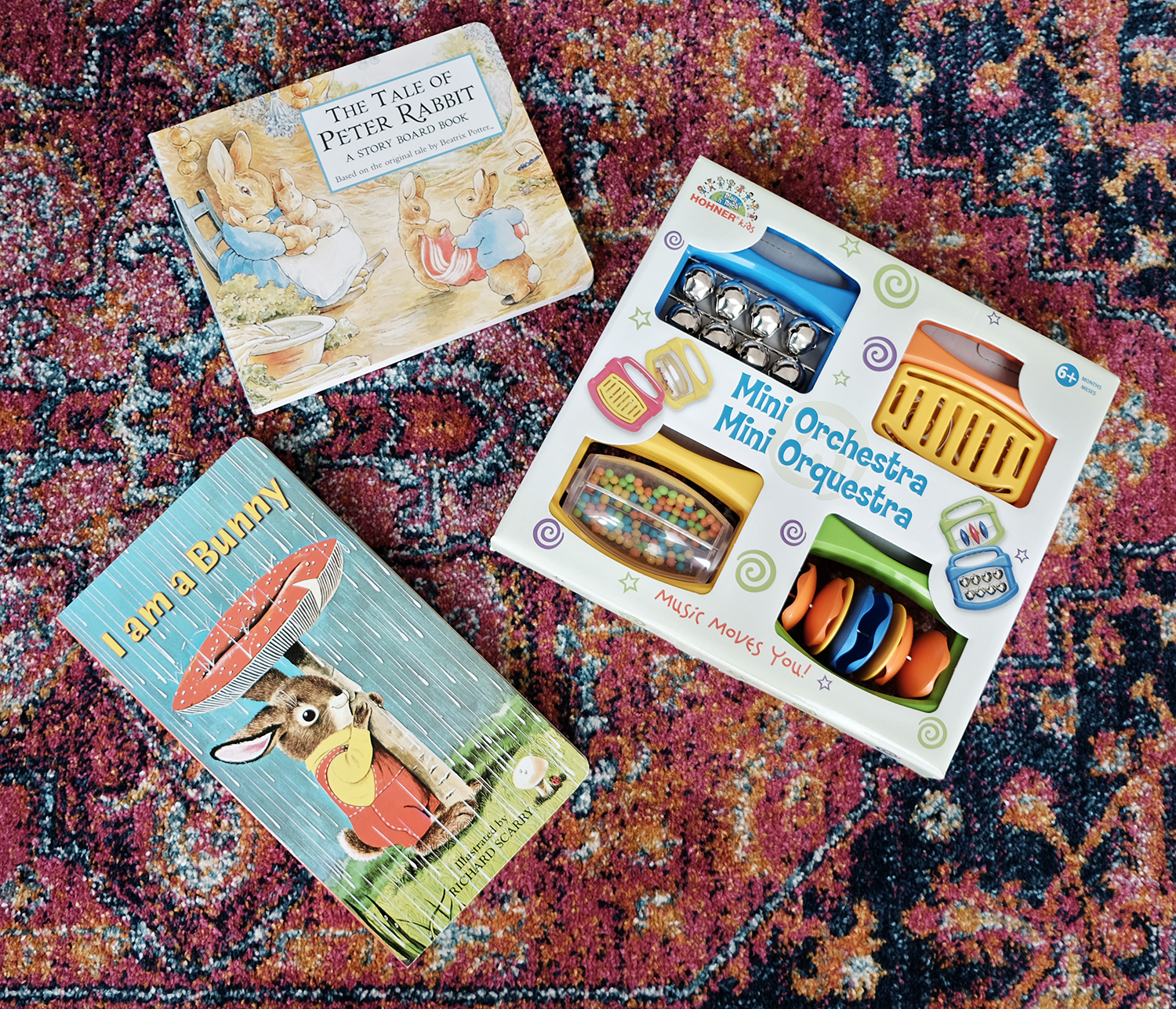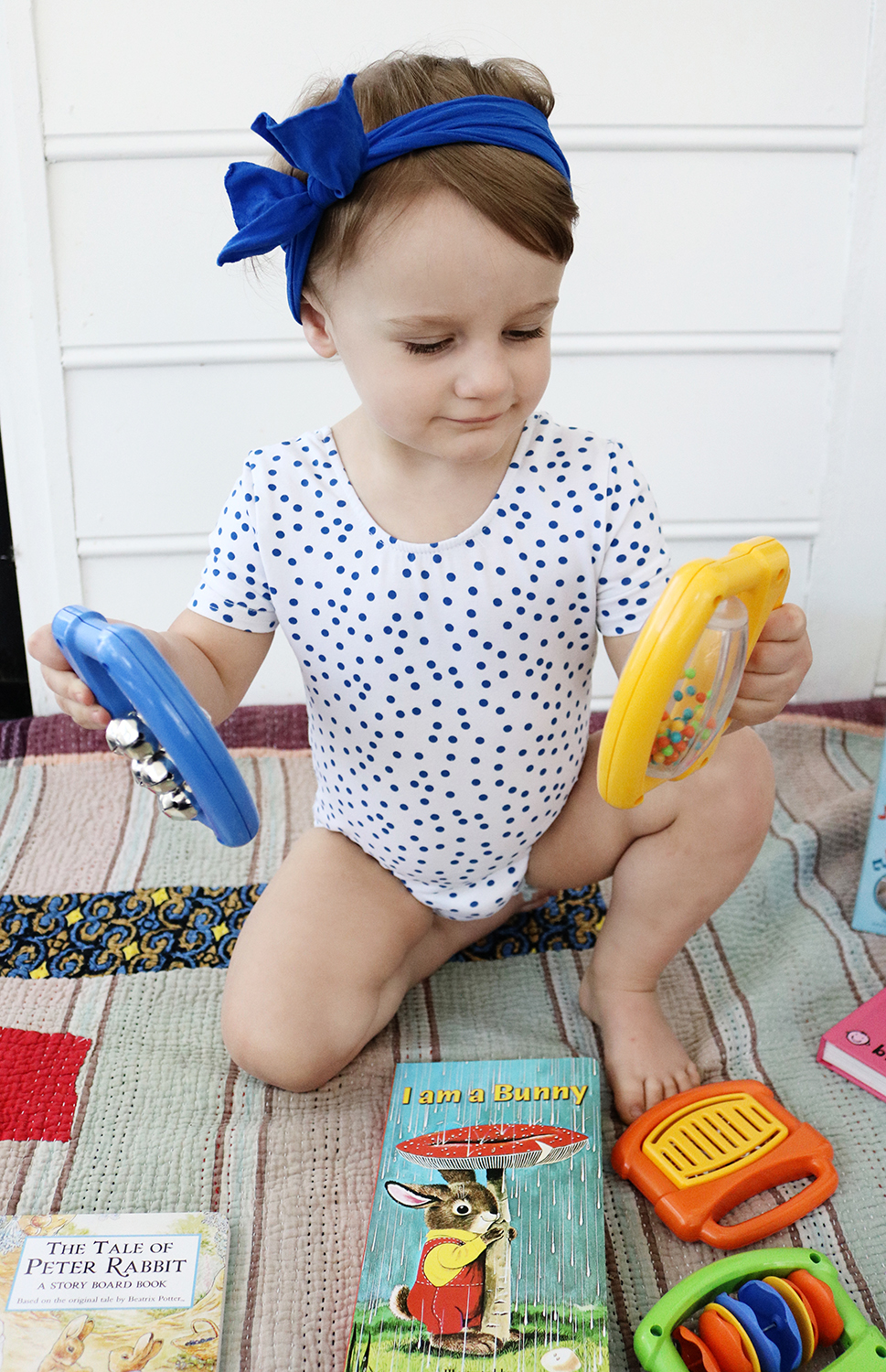 There is no shortage of books on their site which is perfect because Evelyn has been obsessed with all books lately. I will overhear her "reading" them to herself in the morning while I make breakfast and it's the cutest thing ever. She loves picture books where she can easily spot and say the item shown. Incredibundles has a huge section of books which you can pick and choose from to create your own bundle. Now that the weather is getting warmer we love going in the sunroom to read, play, and work. Evelyn will spread all of her toys out over a blanket and go from book to toy to book. I love that she is so great at playing independently so I can get work done! She takes after her brother who was the exact same way. Now if I could just get them to play nicely together my life would be complete.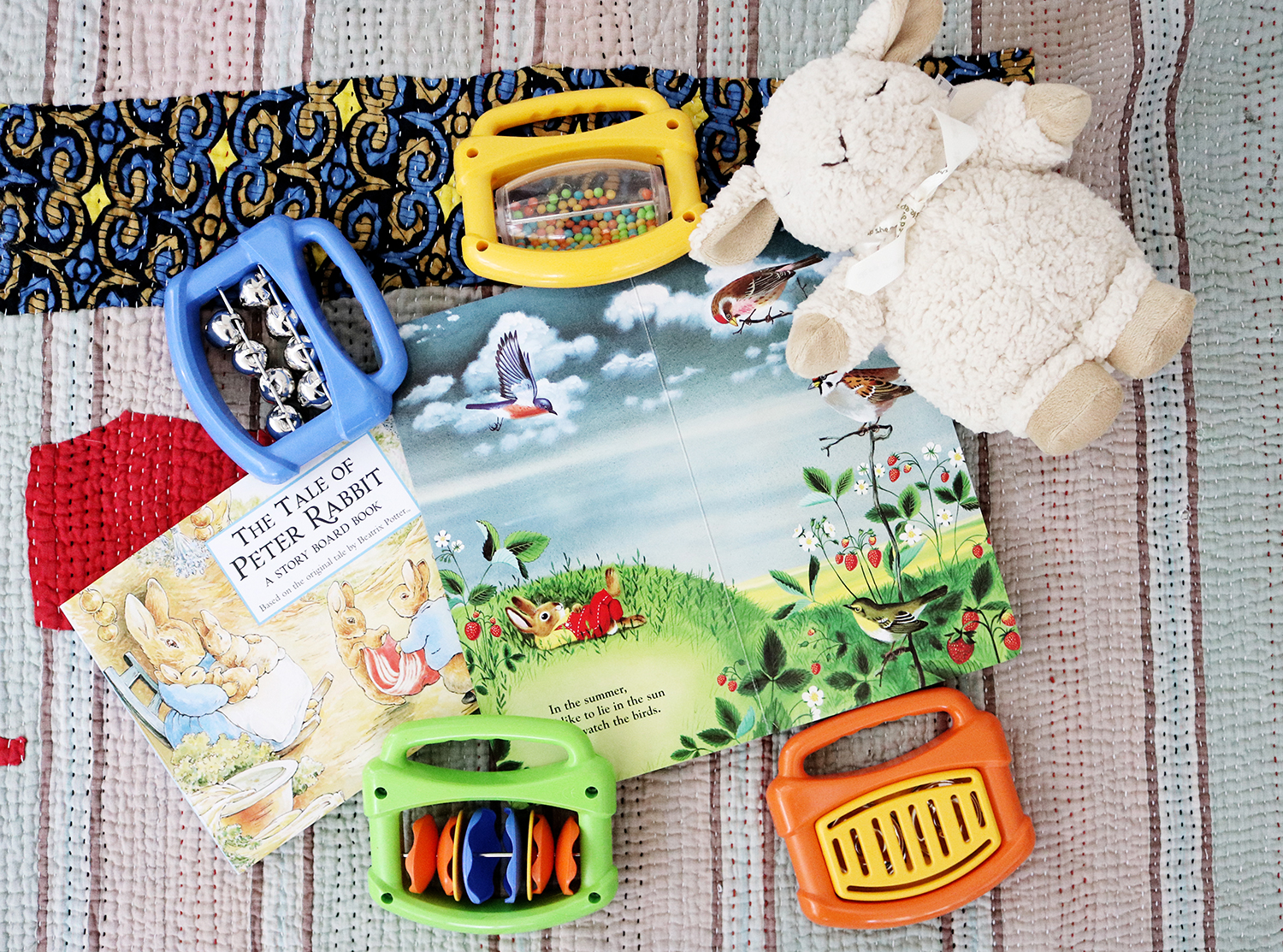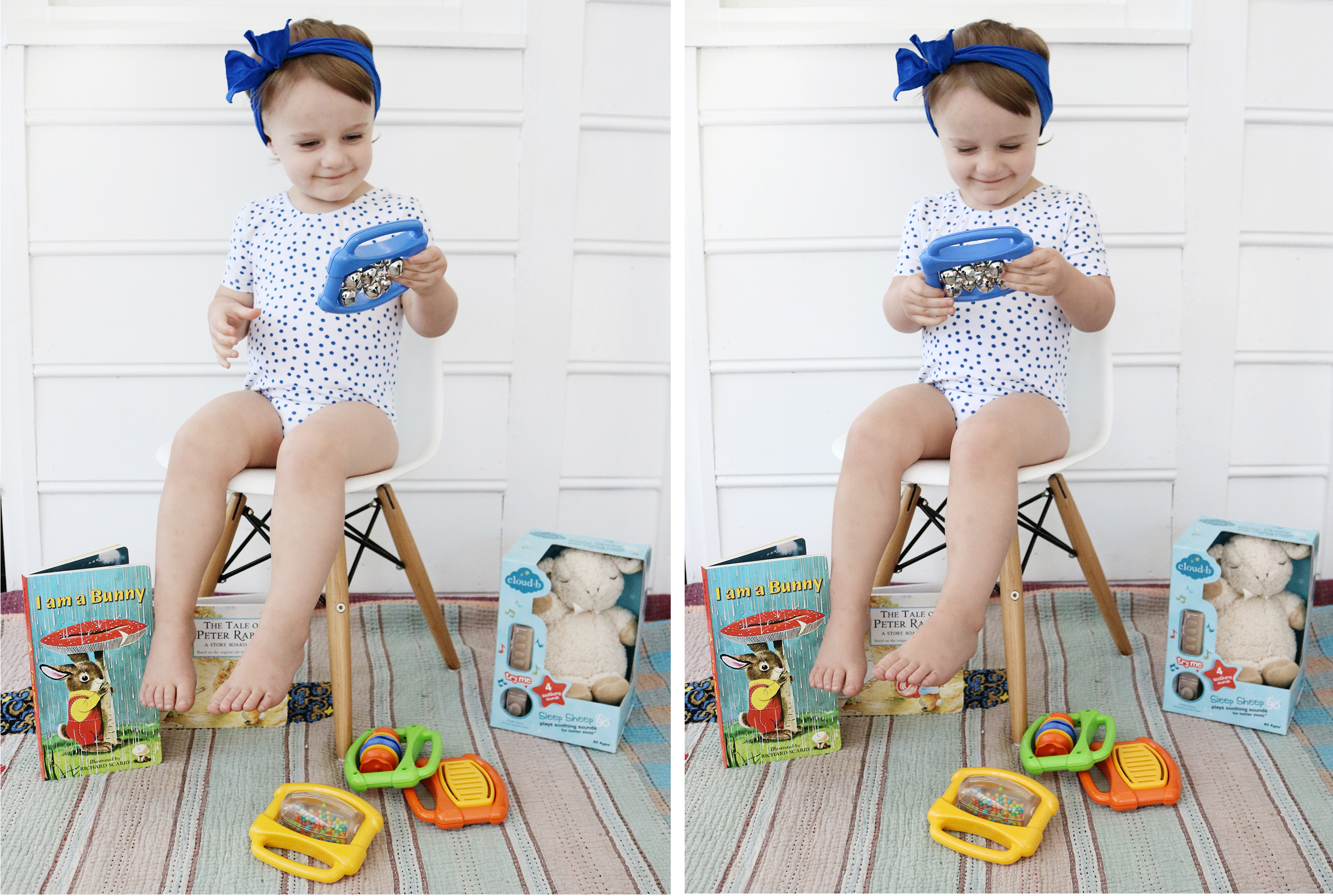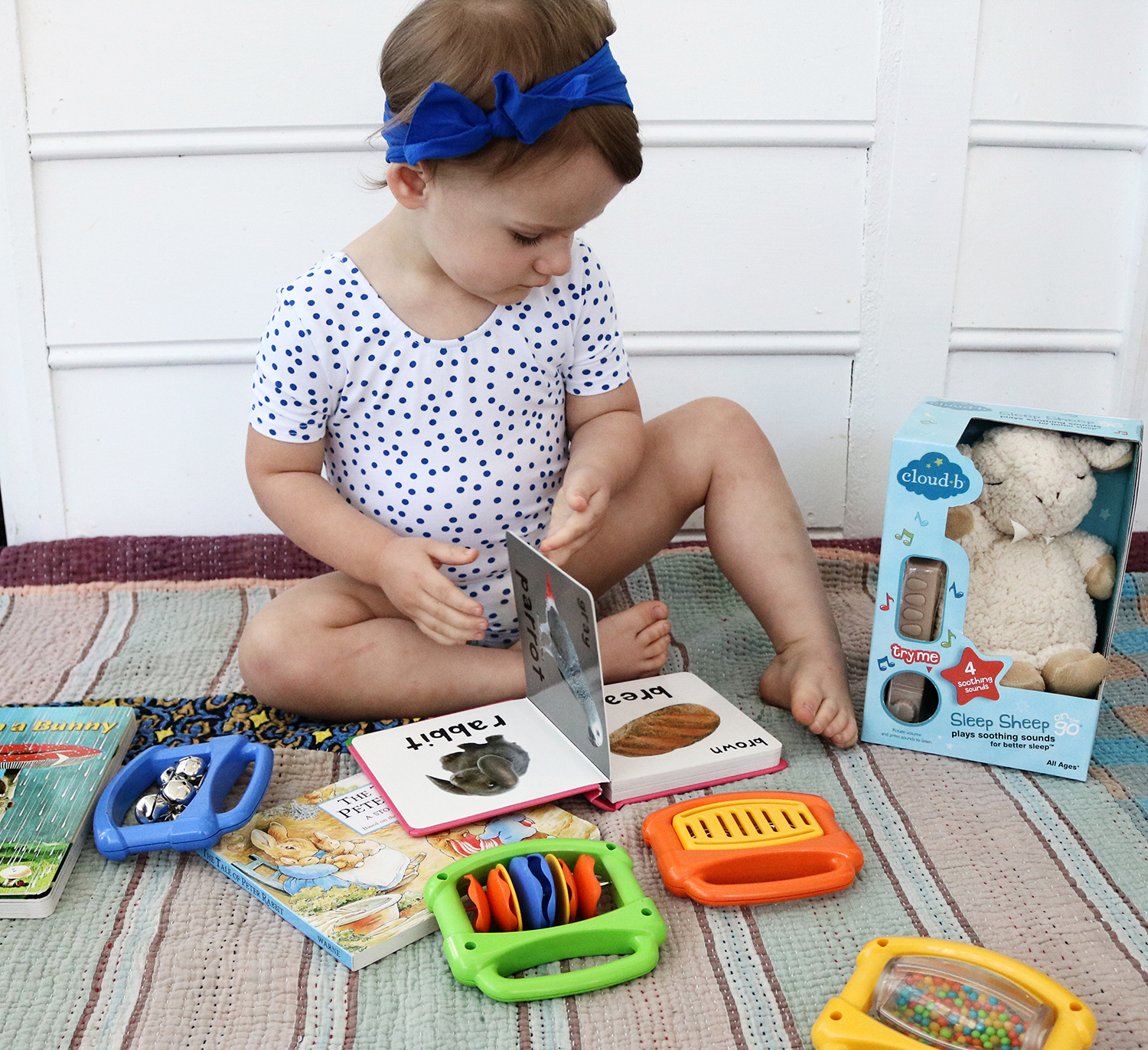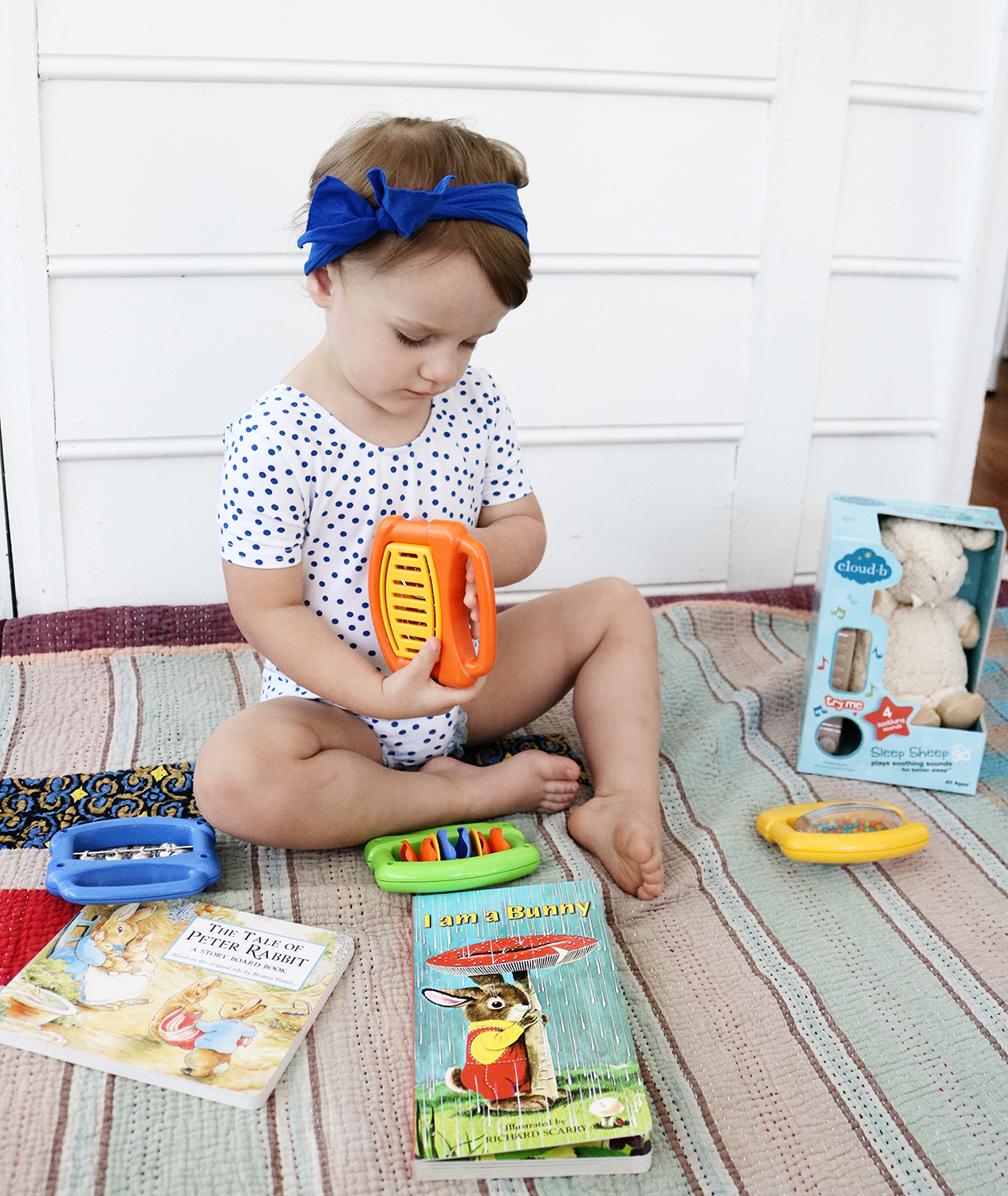 Have you tried Incredibundles for any gifts or holidays? If not, head over to their site and check them out. You will not be disappointed! They are also offering one lucky reader a chance to win a $50 gift card to their site. Enter below & Happy Friday, friends!
*This post was sponsored by Incredibundles; however, all thoughts and opinions expressed are my own.*
a Rafflecopter giveaway