My husband and I love to travel. We love escaping for quality time together, sleeping in, and just overall relaxing. It's also nice not having to wipe butts for a few days. This past month we went on two back to back road trips with the kids. We want them to get accustomed to traveling with us since they are getting older. Family time is so important and we are really looking forward to doing a lot of summer travel this year with the kids before Henry starts kindergarten (insert 400 crying emojis here). Having gone on our fair share of road trips, I thought it would be helpful to share what essentials have helped us have smooth travels!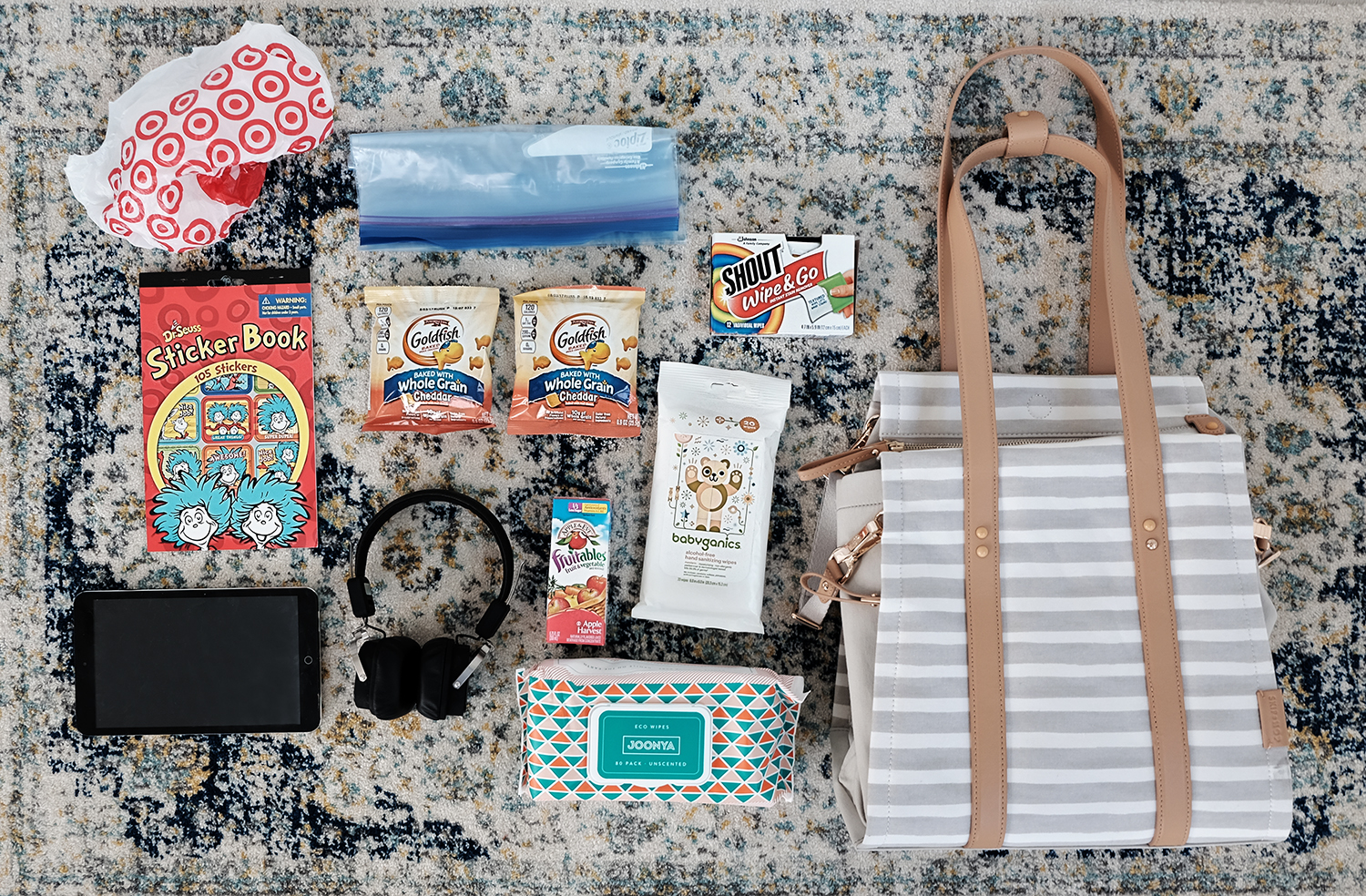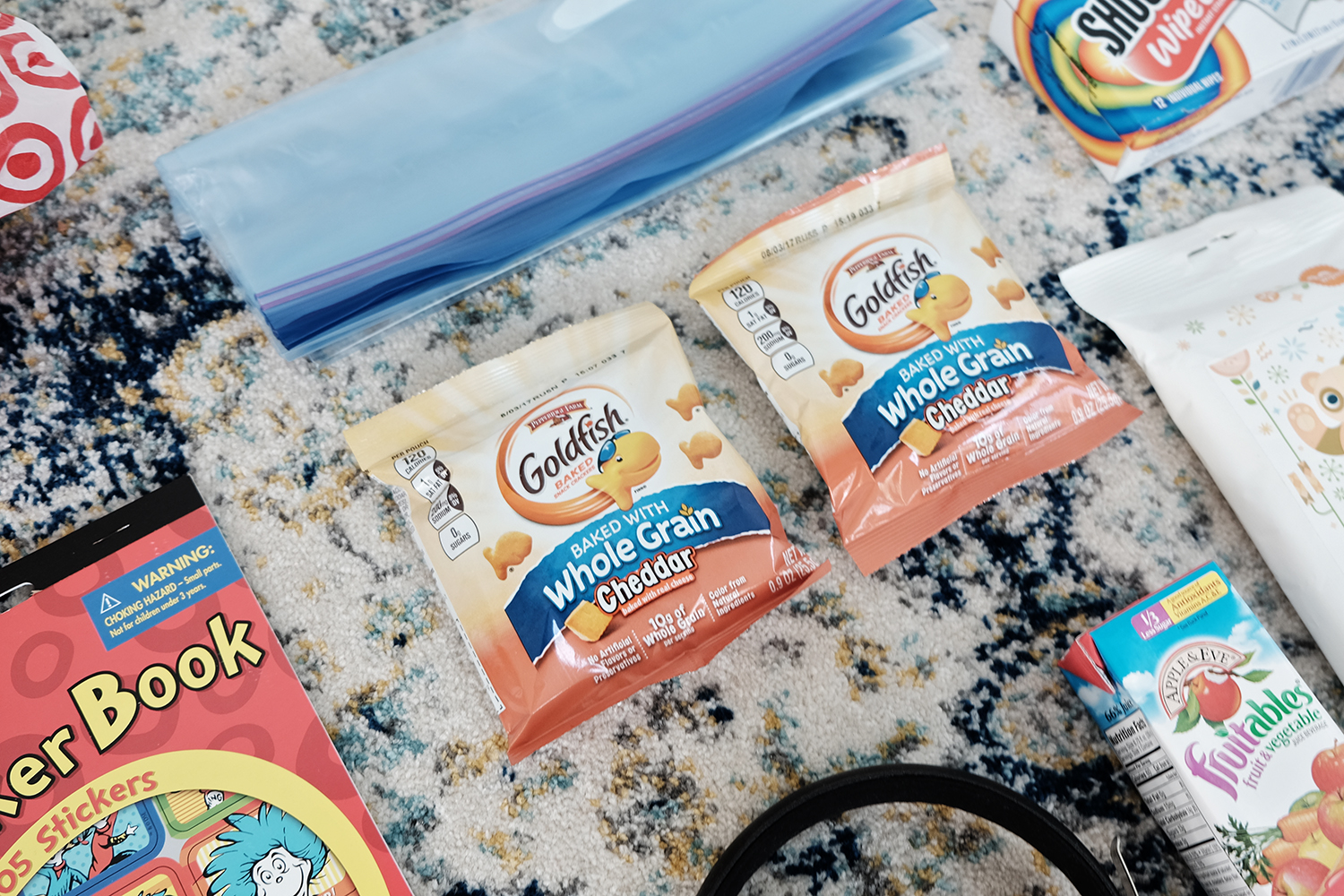 1. Necessities – First up are gallon zip lock bags. These are great for storing soiled clothes, small toys, and left over snacks. I would also bring grocery store trash bags. You have no idea how much trash can accumulate with kids in a car. It's some kind of Harry Potter magic. Toilet paper, baby wipes, tissues, and a stain remover pen are also must haves. These items can all easily fit in a gallon zip lock if you bring the travel sizes!
2. iPads & Headphones – Don't knock it until you've have two screaming toddlers going bonkers for over an hour. Be sure to charge them the night before the trip and download movies, shows, and apps. Do not leave home without headphones! iPads are no use if you have to listen to the Bubble Guppies theme song 326 times or hear surprise egg videos on YouTube kids.
3. Snacks are a must when going anywhere with kids. My kids don't eat a ton of packaged snacks at home and we save them for occasions when we really need them (like waiting for a table at a restaurant). I like to buy new foods when we go on road trips to peek their interest and keep them occupied for a while. When choosing snacks for a car ride, be sure to purchase dry snacks. Nothing liquid or sticky because it will inevitably get all over their carseat and clothing. My kids are obsessed with Goldfish crackers.  The grab and go snack packs are my favorite because they are already portioned out which means no overeating and no extra prep work for me. I always buy the Whole Grain Cheddar variety which has 12 grams of WG per serving. They are always baked with real cheese and free or artificial flavors and preservatives. If you're needing some inspiration for snack ideas, head over to the Goldfish Pinterest page and their YouTube page for so many fun ideas.
4. Activities/Games – In lieu of bringing crayons and markers, we opt for dry erase boards and magna doodles. I also pack my almost 5 year old a ziplock bag full of tiny legos that so he can build things while in his car seat. For kids younger than 5, try a felt activity board (you can usually find cute ones in the Target dollar spot), lots of cheap stickers, and magnets on a small baking sheet.
5. Cooler – We never, ever travel without one. A lot of hotels don't have mini fridges and you don't want to have to be running to the grocery story on short weekends away (unless you rented a house). We pack ours with milk, water, juice boxes, fruit, pouches, soppy cups, and all the dry snacks. It keeps everything fresh and contained!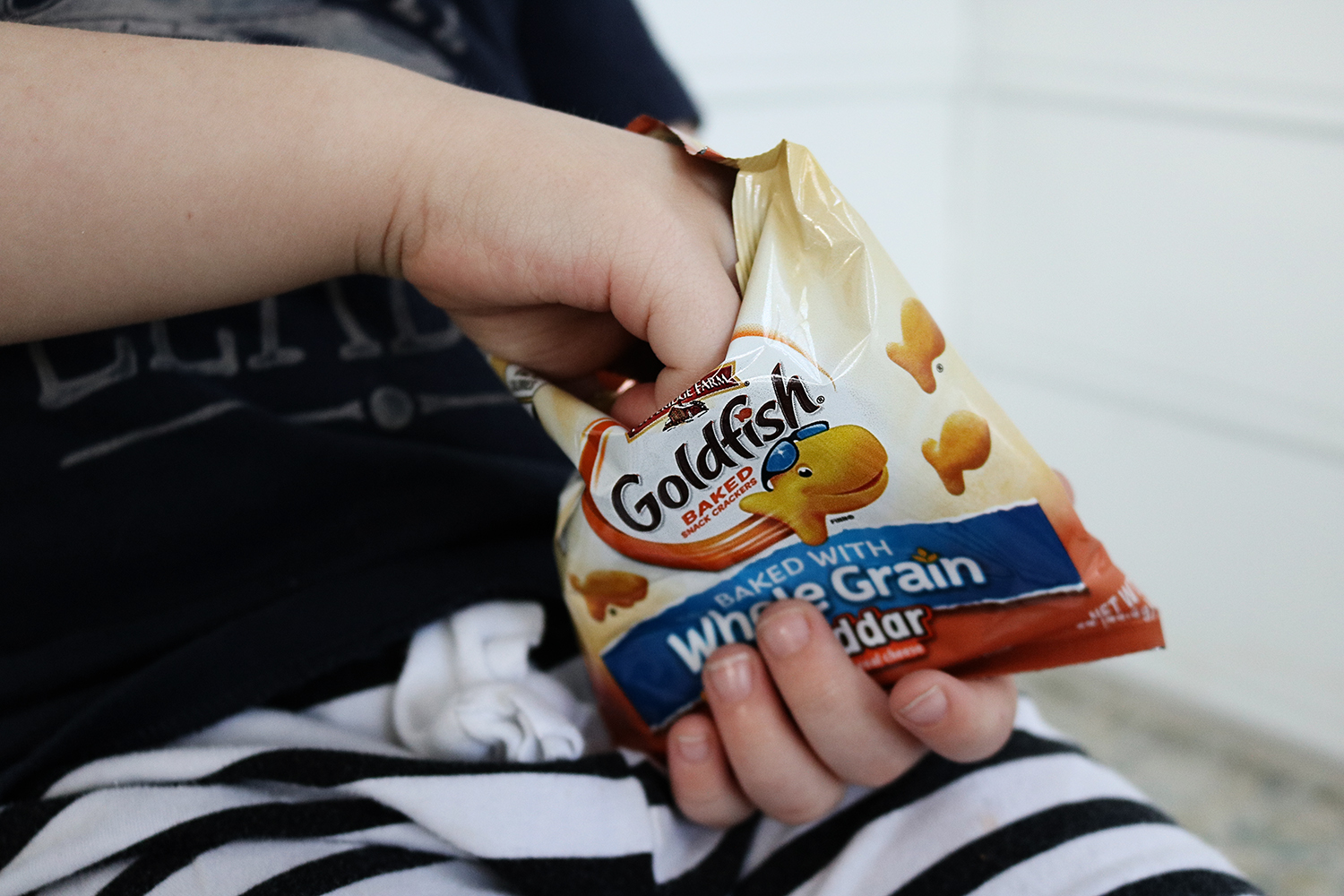 To make things go a little smoother for your next road trip, I've created a checklist printable which can be downloaded for free below. I left some empty spaces at the end for you to add extras.  I hope you find these essentials helpful for your next road trip! What are some of your travel must-haves?