Last month I had the privilege of hosting a baby shower for one of my oldest and dearest friends. She is a first time mama expecting twin girls! She previously had a shower with her family, so this one was more laid back with some close girlfriends. It was Sunday at noon so I ordered some platters from Publix, picked up fruit and veggies trays, had plenty of champagne and non alcoholic drinks and then a few sweets. Everything was arranged on my own ceramic platters to match the modern theme (I can't stand using the plastic trays the food comes on). I cannot stress enough how convenient it is to order food or anything pre-made. It saves so much time so that you can focus on decor and setting up. Balloons and colorful garlands are inexpensive and fill the room if you're on a budget. Everything I used for this shower I already owned since I tend to buy neutral items that can be reused.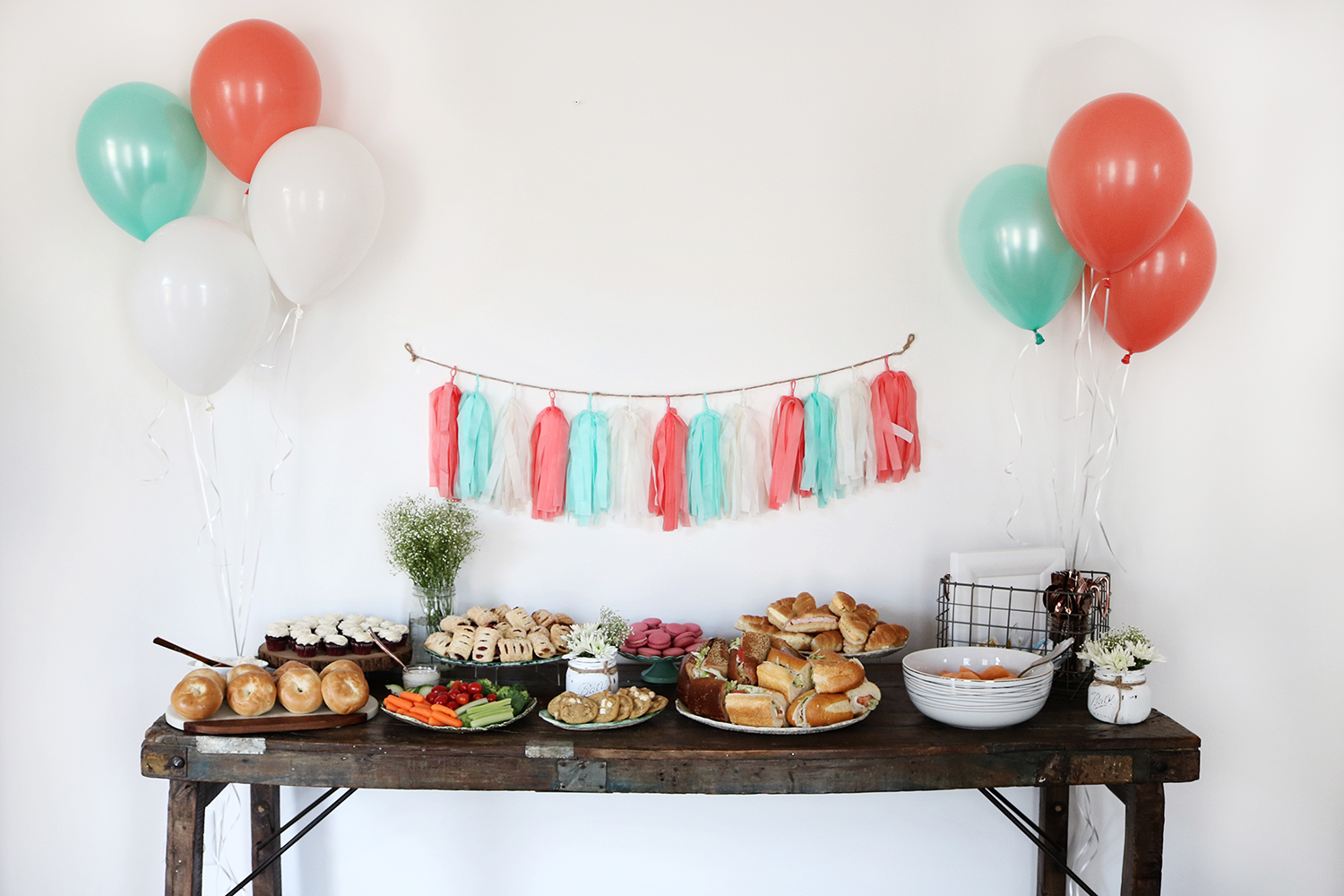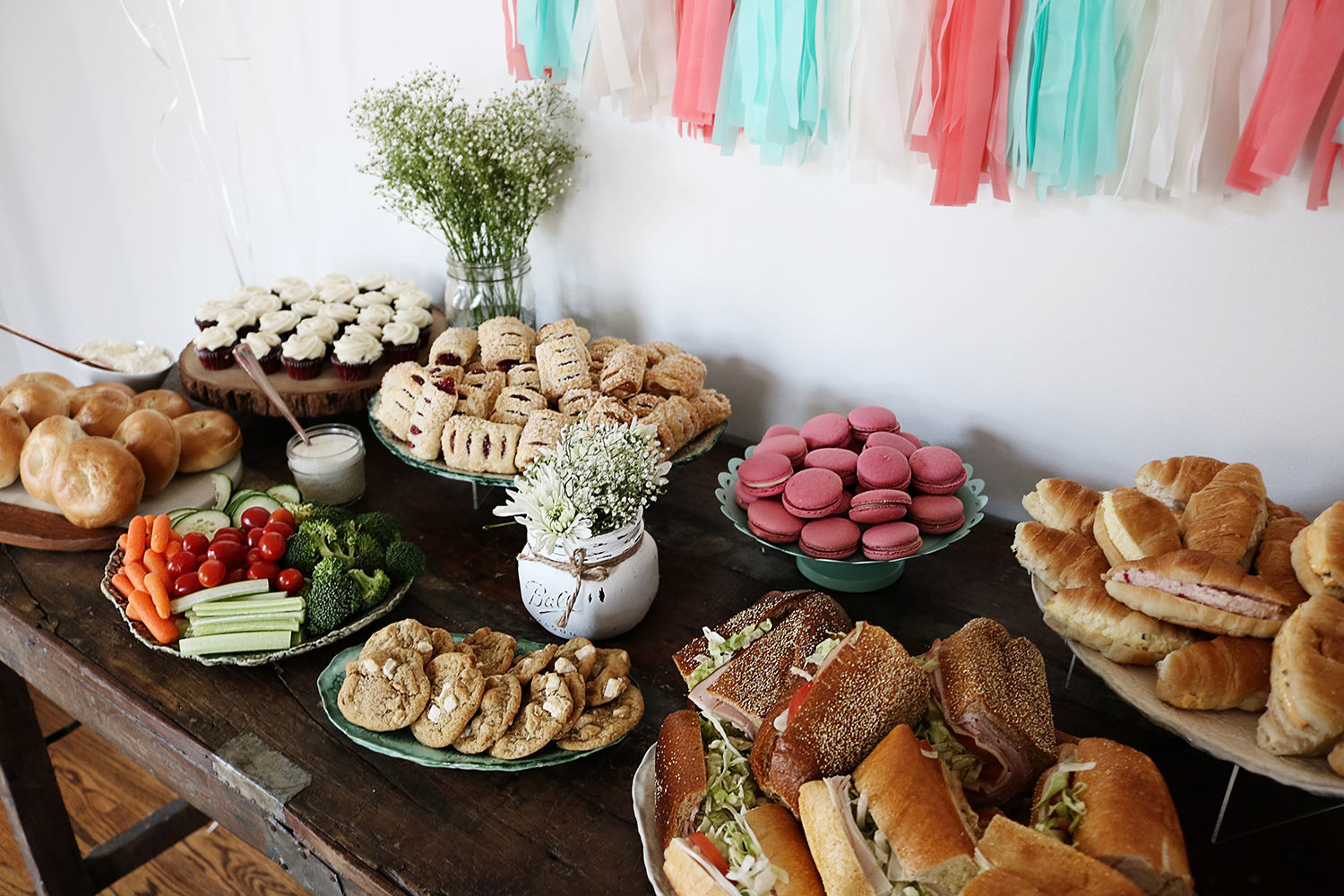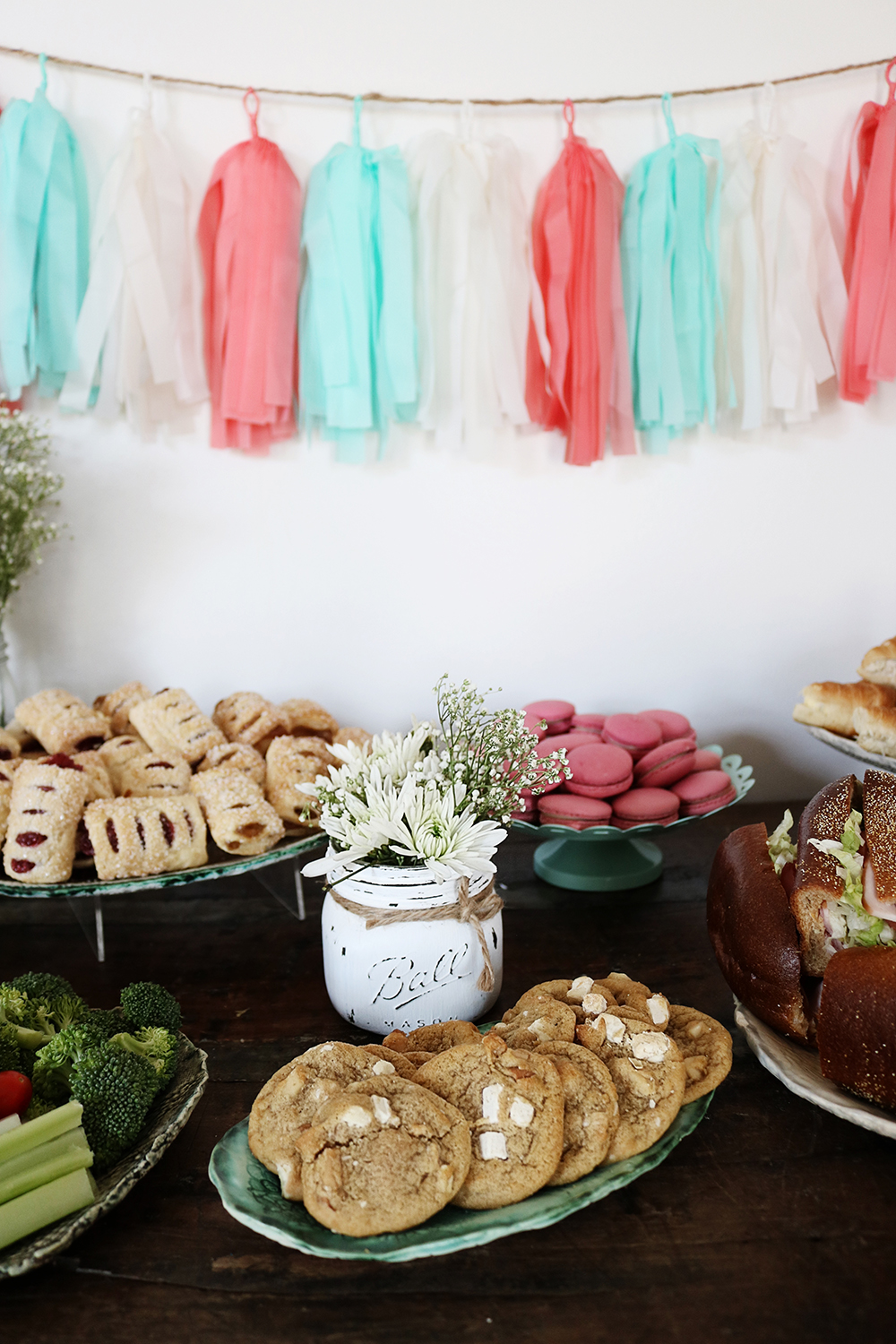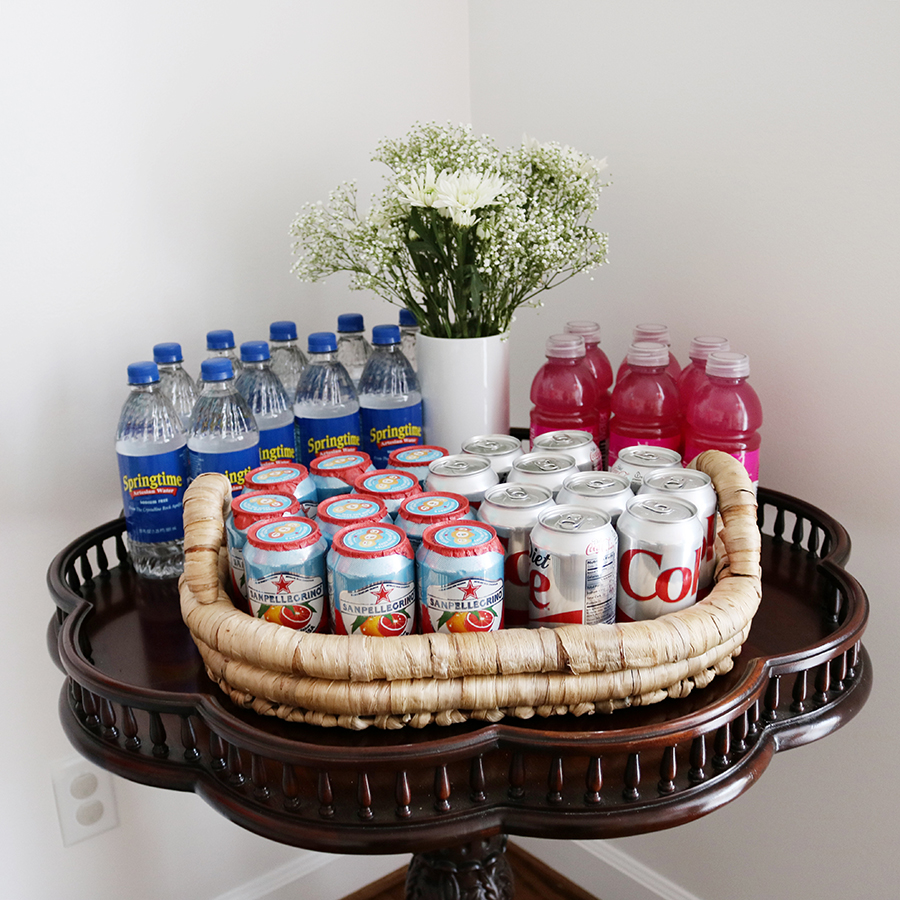 I love the idea of a wishing tree at showers. Guests can write down wishes and advice for the mom to be or for the baby. I had one at Evelyn's baby shower and I saved all the cards in her baby book. I love looking back and reading them all and it's a great keepsake for her to have. The Wishing Tree card is from a local Atlanta vendor, The Brumby Nest, who designs beautiful stationary and prints. The recycled wooden heart behind the chair added just the right amount of rustic to the feminine theme without going too overboard. The flowers were assorted bunches from Trader Joe's which I spread around the tables and the house to add a pop of color and tie in with the rustic theme. The painted mason jars are from Etsy which you can find here.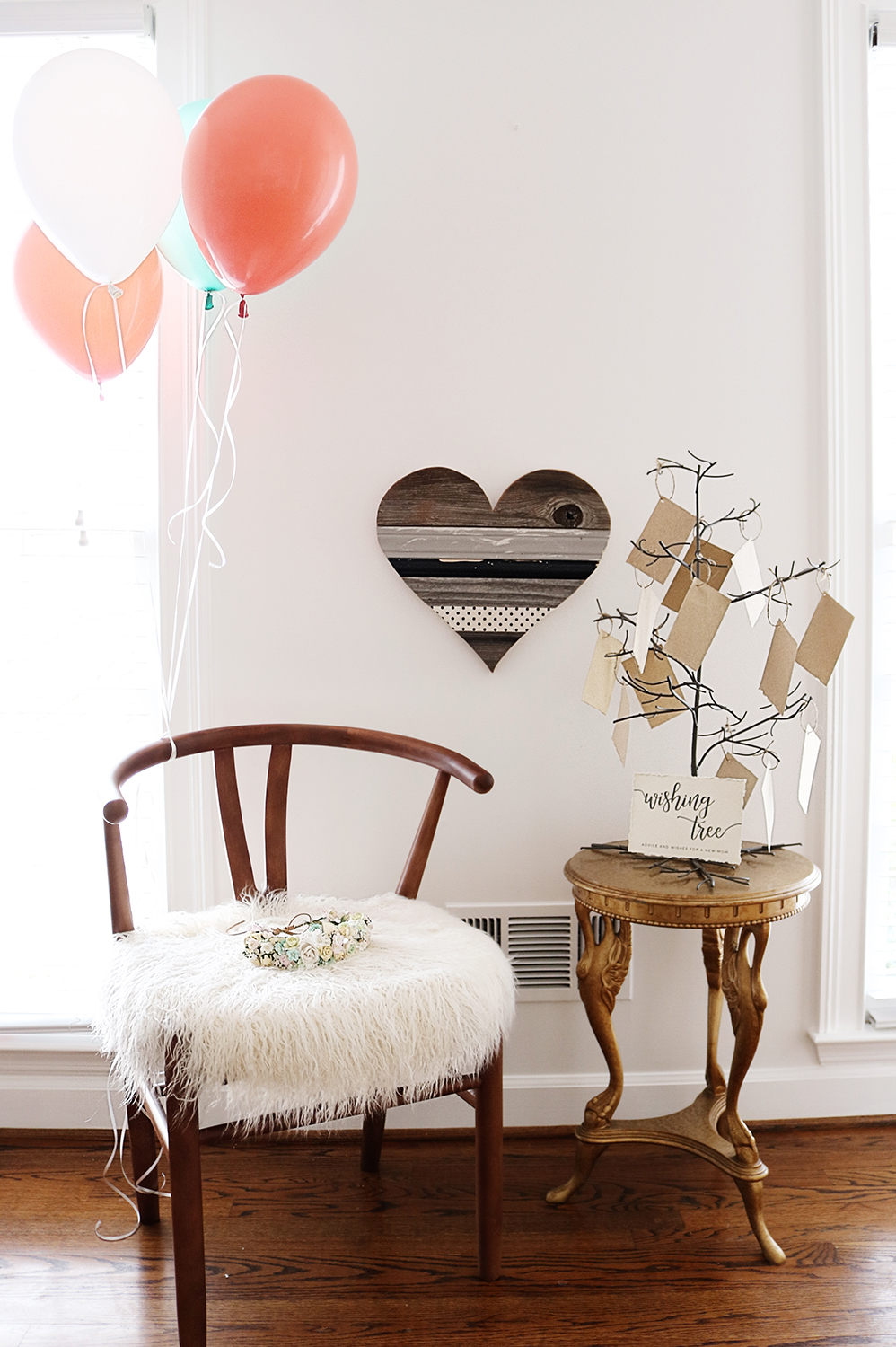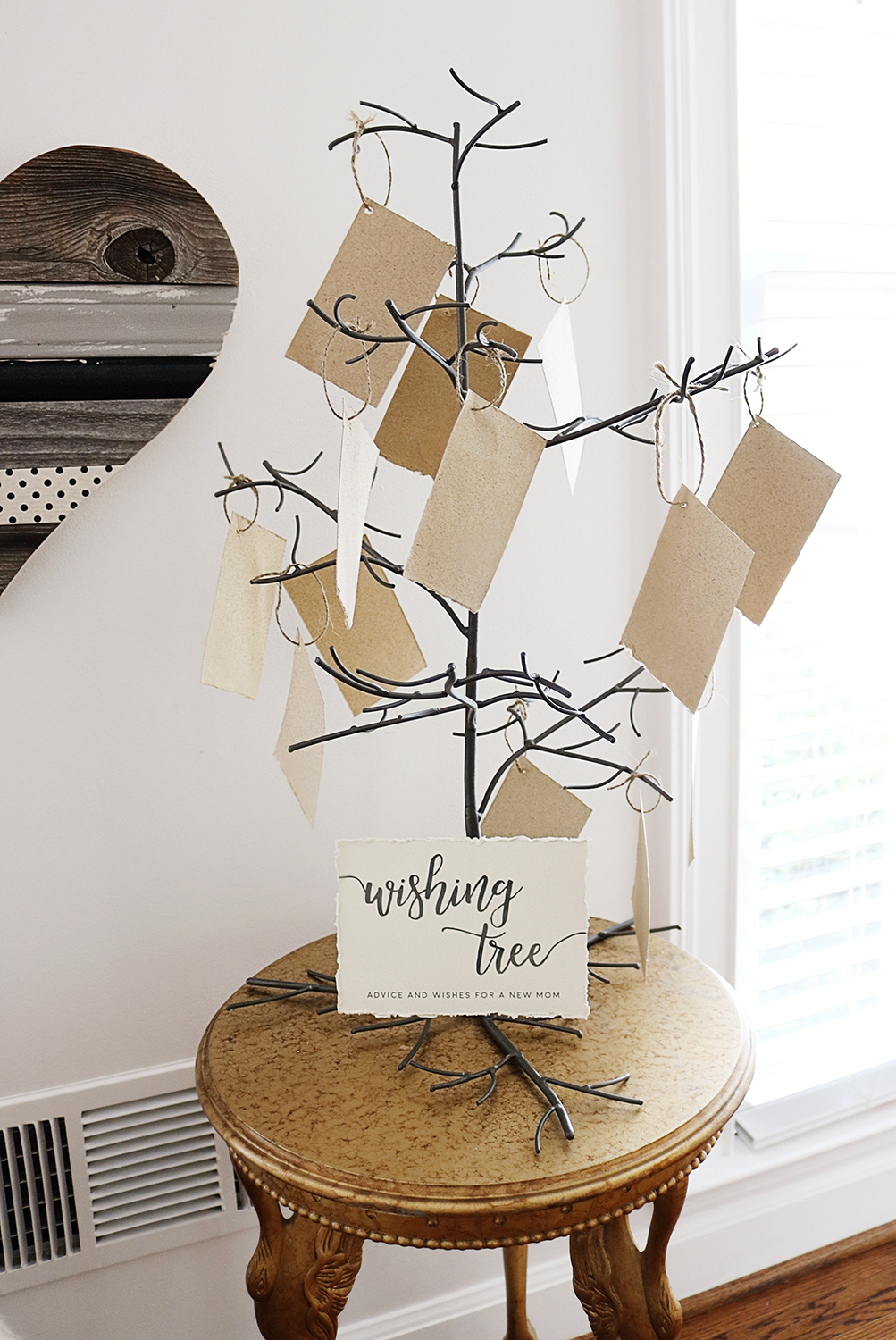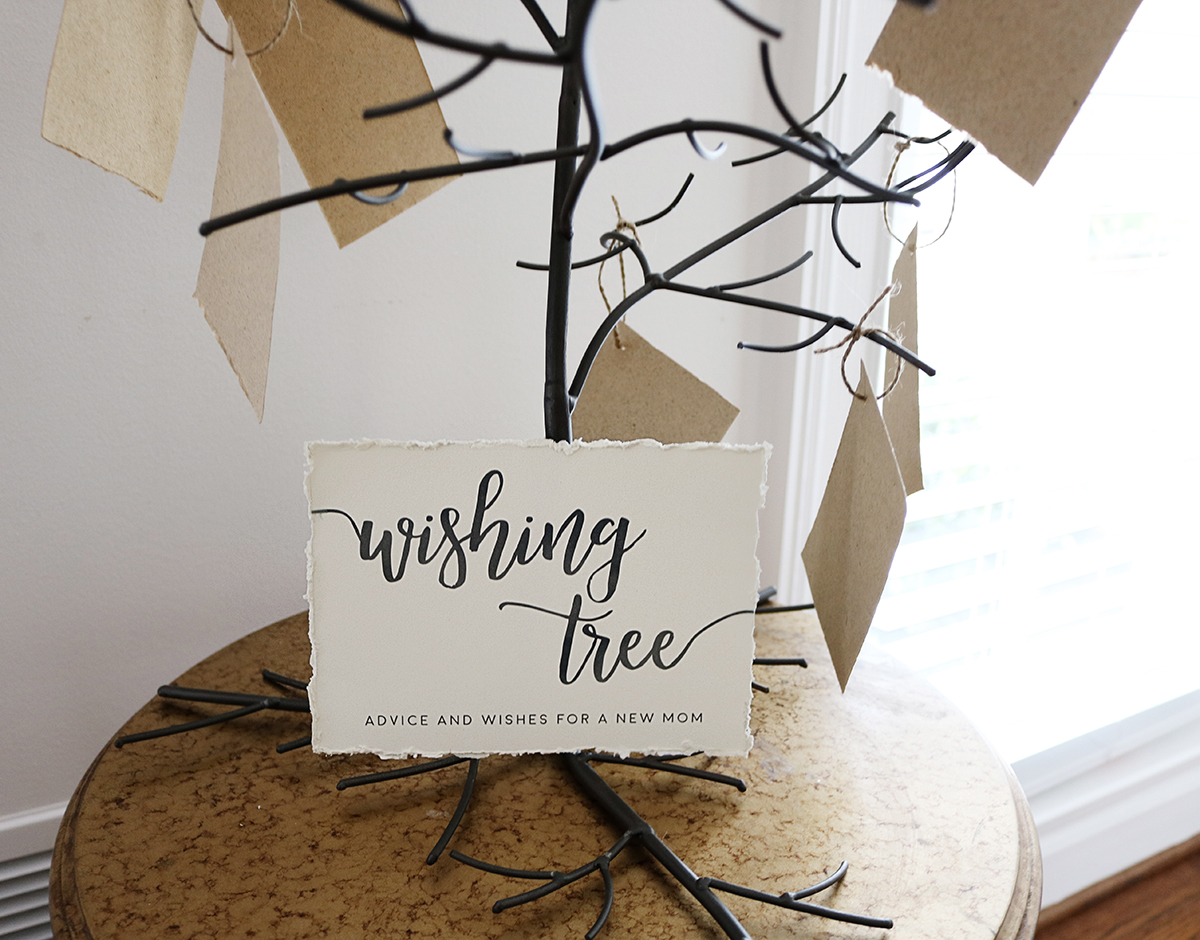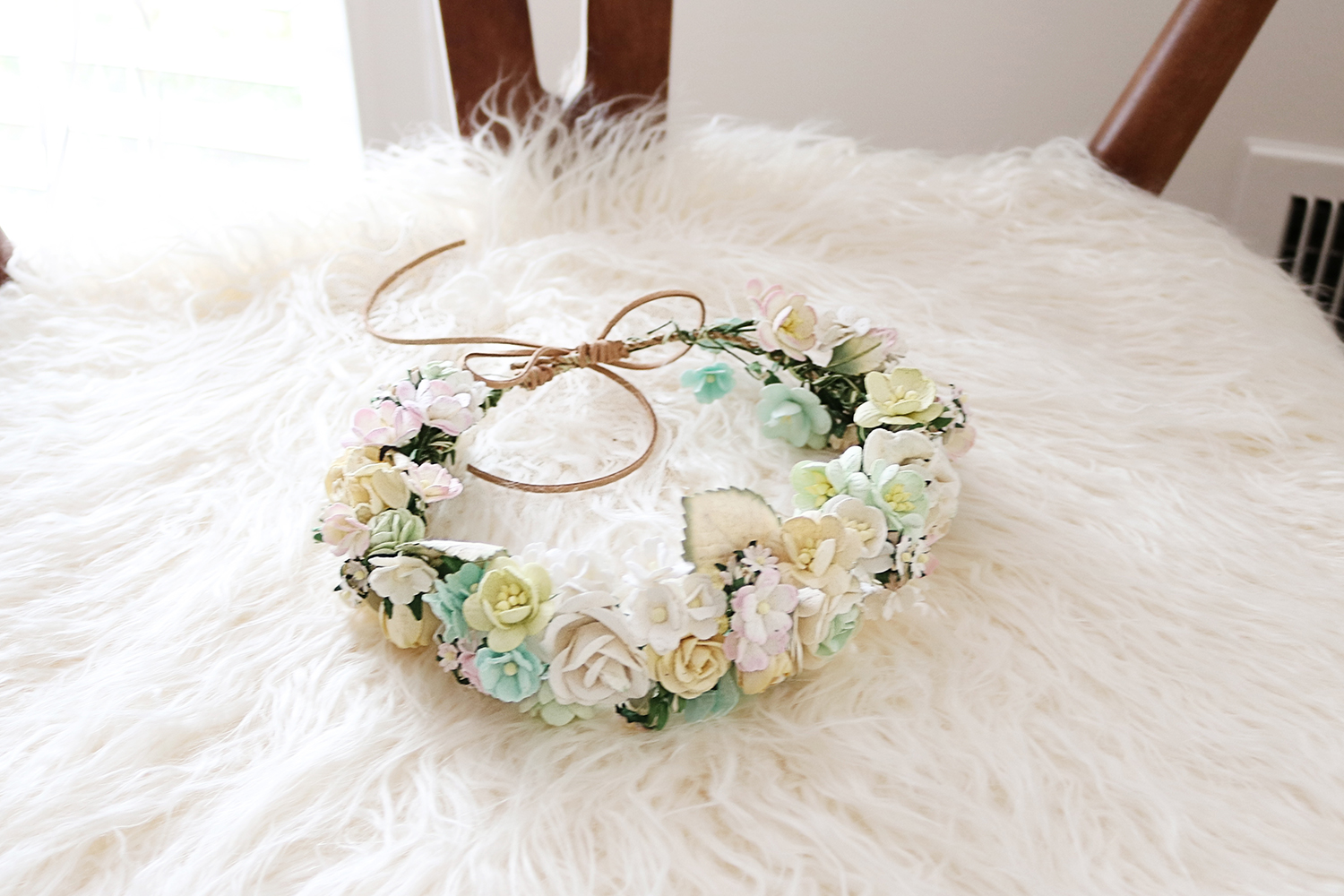 You may remember this couch from a floral themed shower I threw last year, Evelyn's Unicorn Party, or  our Christmas cards. The fact that it goes with so many events never ceases to amaze me. It's the perfect backdrop for photos and adds the most beautiful pop of color. Hands down, it's the nicest piece of furniture I own (thanks, Mom!) By the way, the mama-to-be is wearing a dress from Pink Blush and if you're pregnant and need to look stylish, they have your back!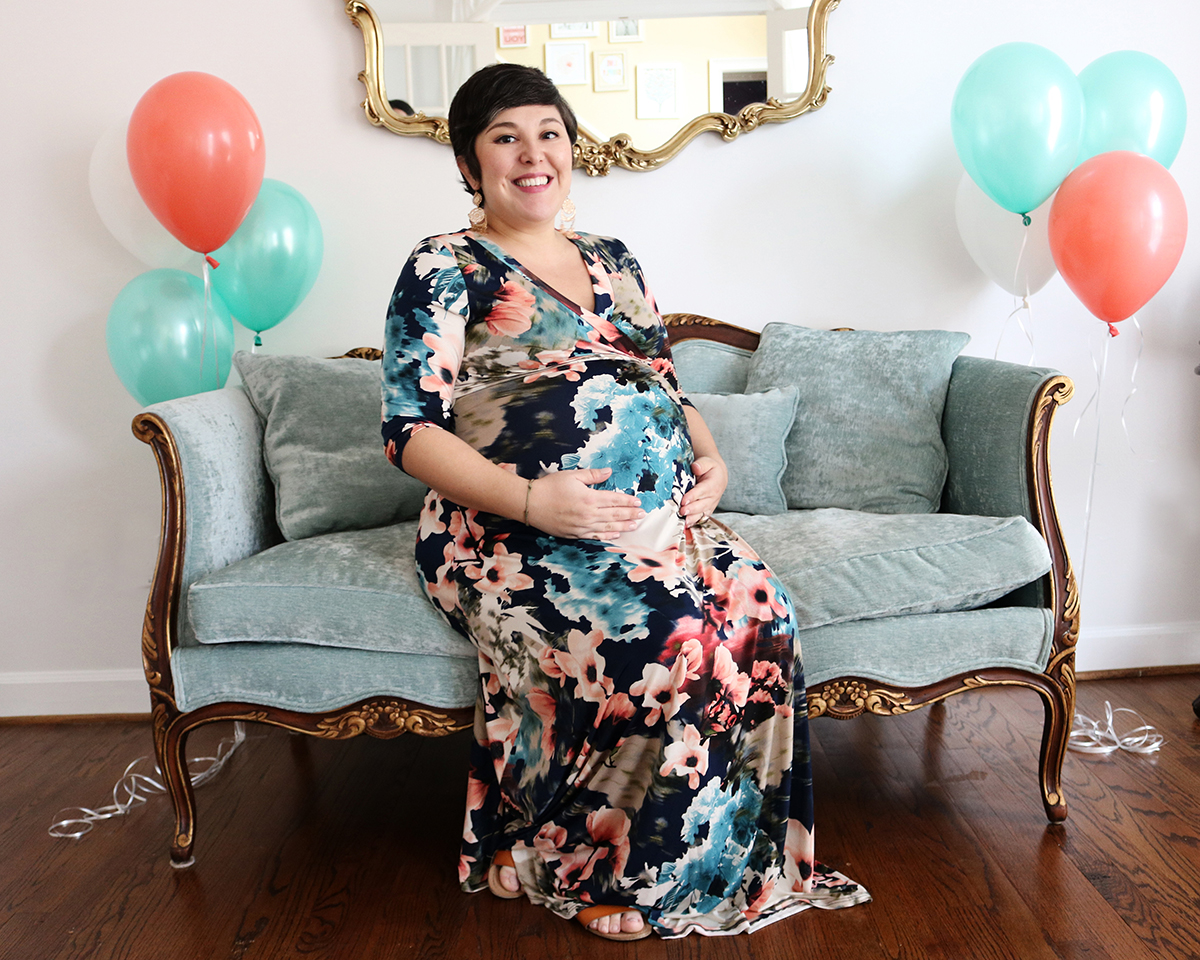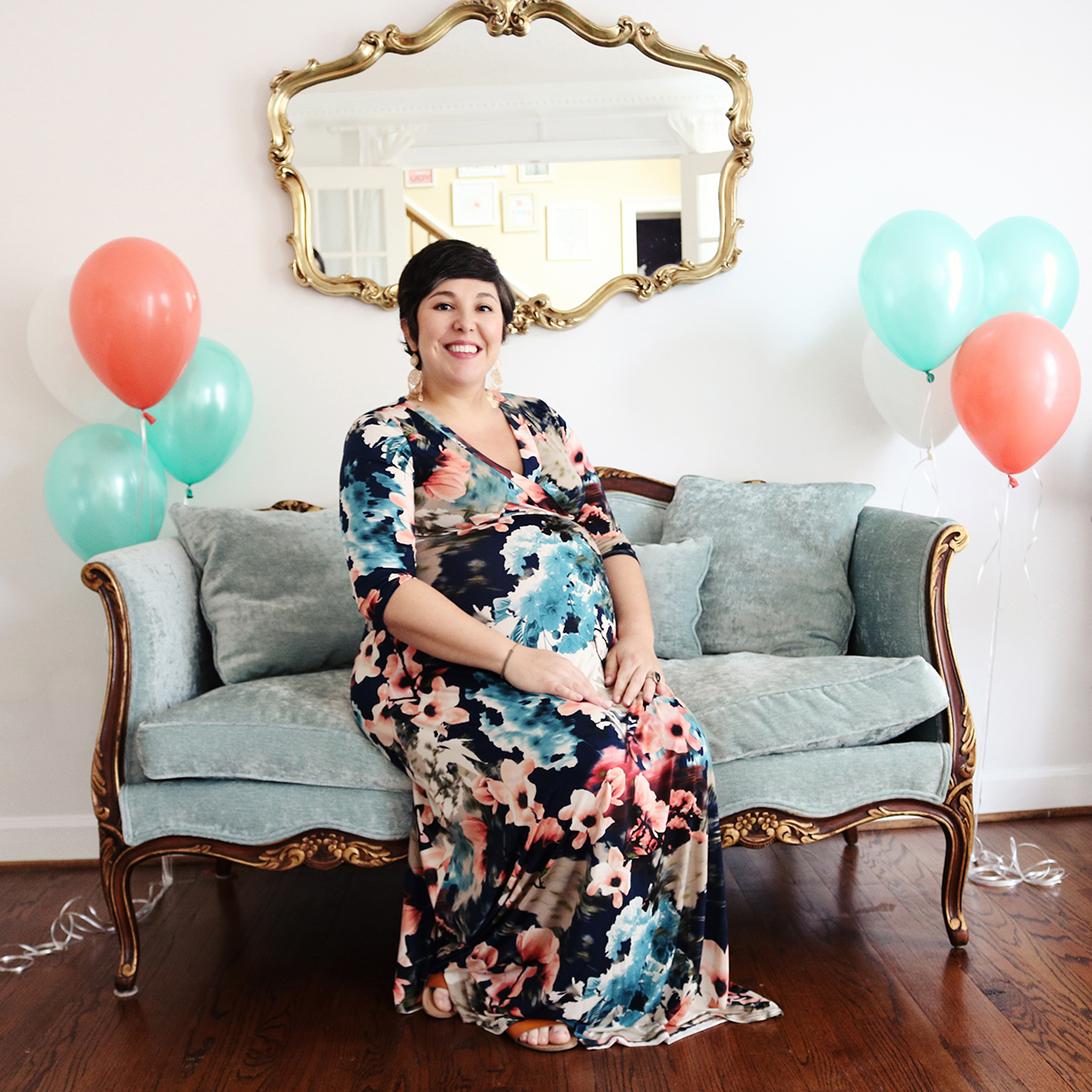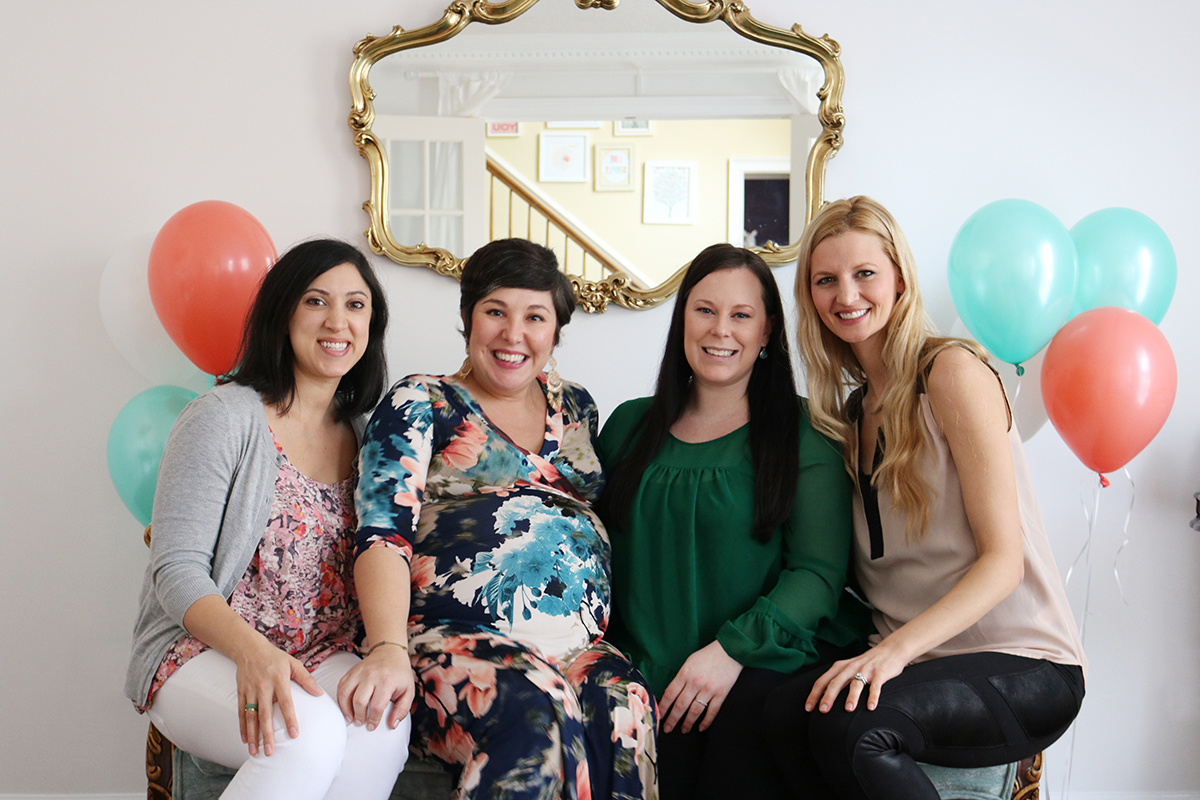 Isn't it so exciting when friends have babies? It's the best part of life in my opinion 🙂
Happy weekend, everyone!