Is there anything better than eating all the new yummy food on vacation? I literally plan trips entirely around good food so when my mom suggested visiting Boston to see my brother I was 100% on-board. Boston is known for it's fresh and eclectic mix of restaurants and they didn't disappoint. Before I jump into all the places we ate at, let's talk about hotels. We stayed at The Newbury which just underwent a massive multi-million dollar renovation and reopened at the end of May. It originally opened in 1927 as one of the first Ritz Carlton hotels in the United States. The Newbury is stunning; I love all the modern decor and would 100% stay here again. The location is ideal right across from the park – request a room overlooking the park. You won't regret it! The views are phenomenal.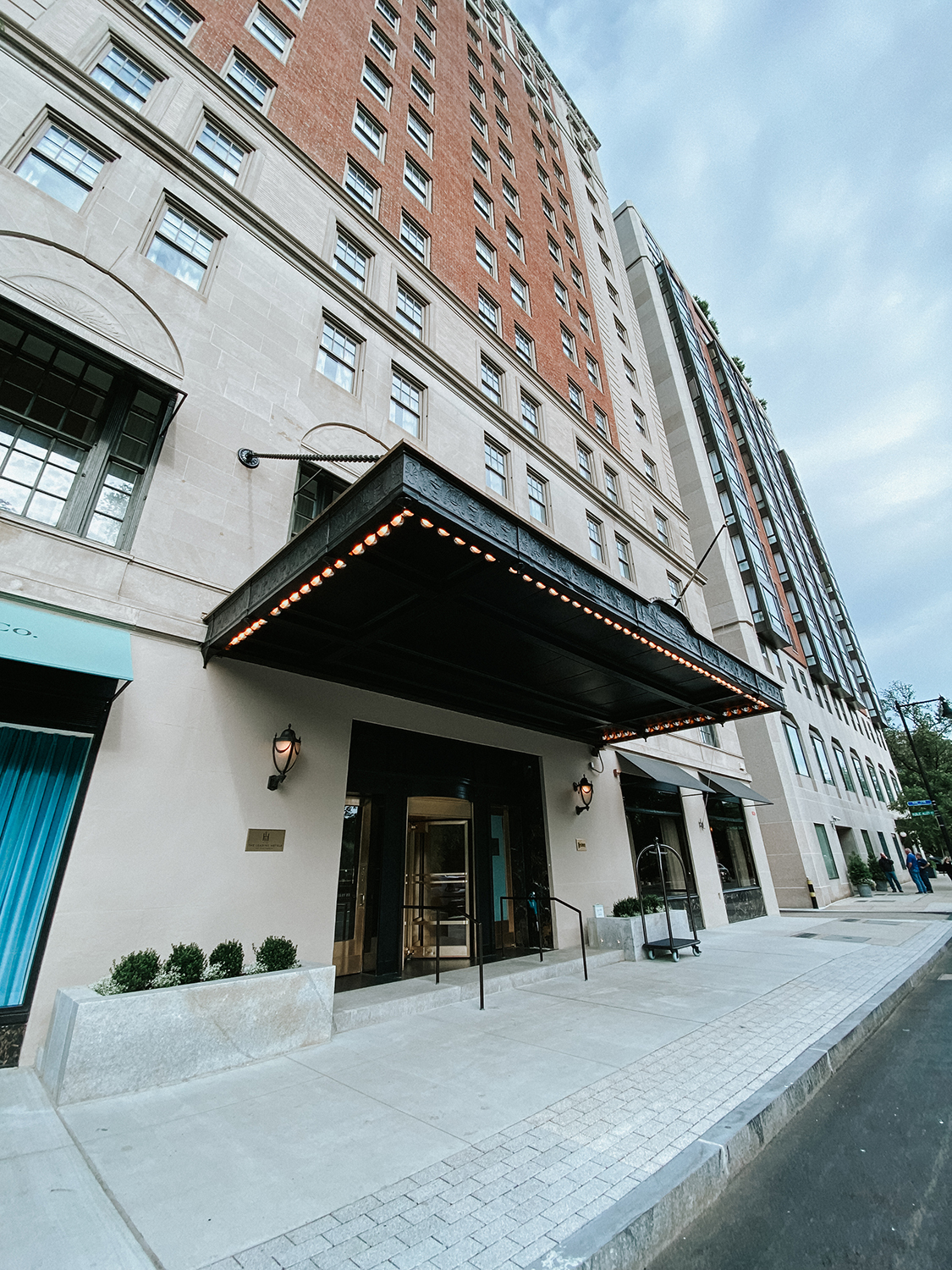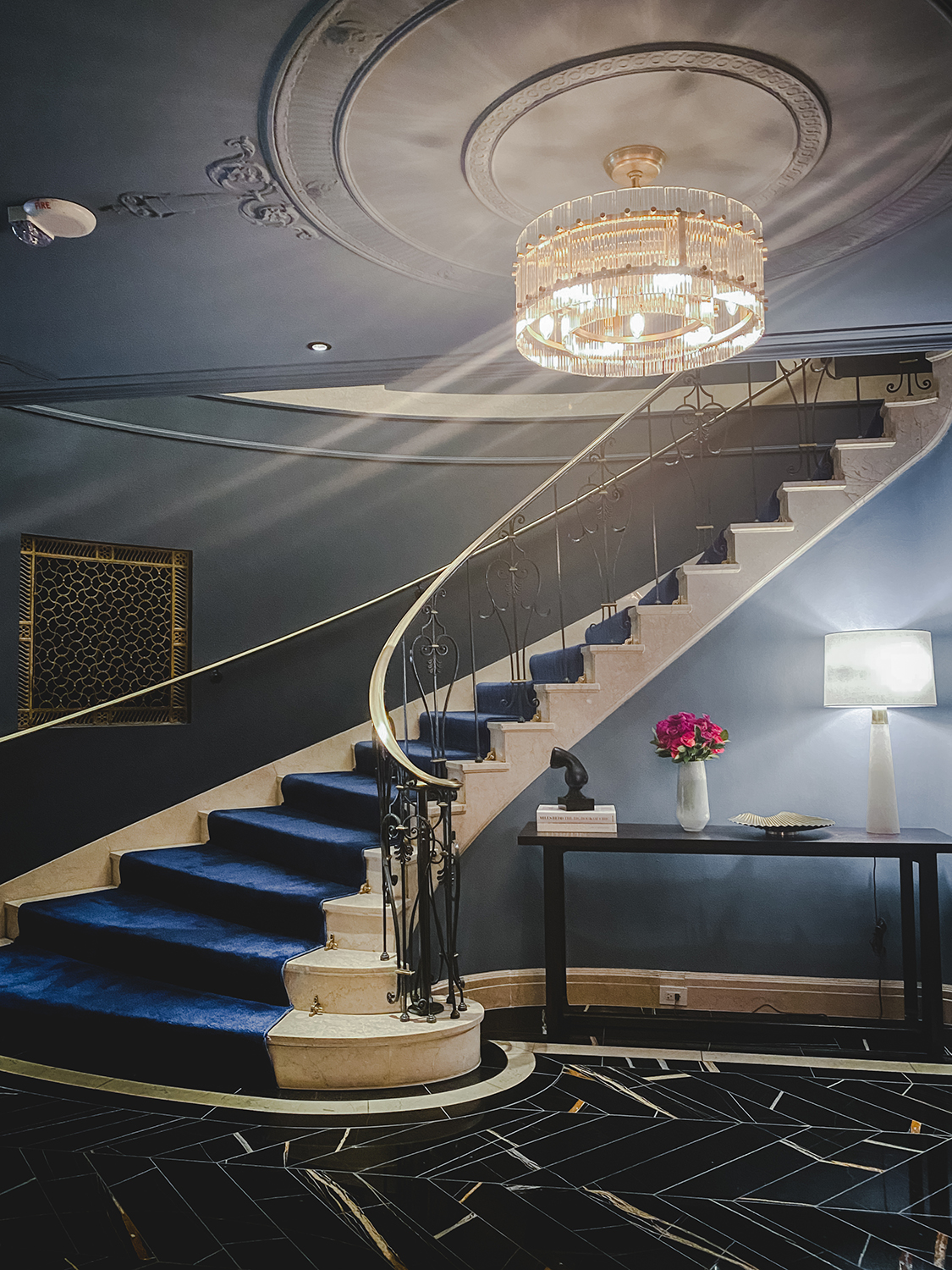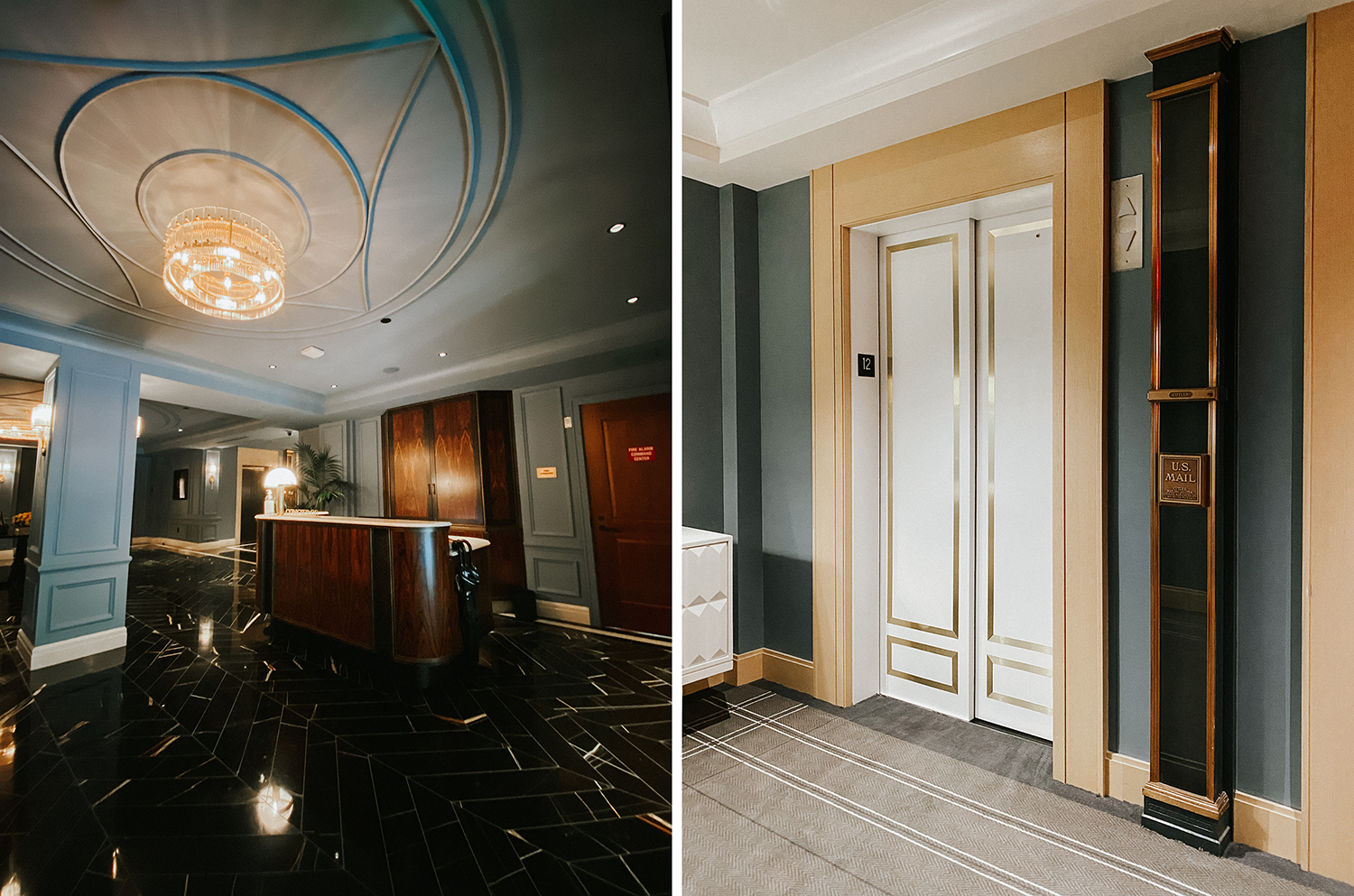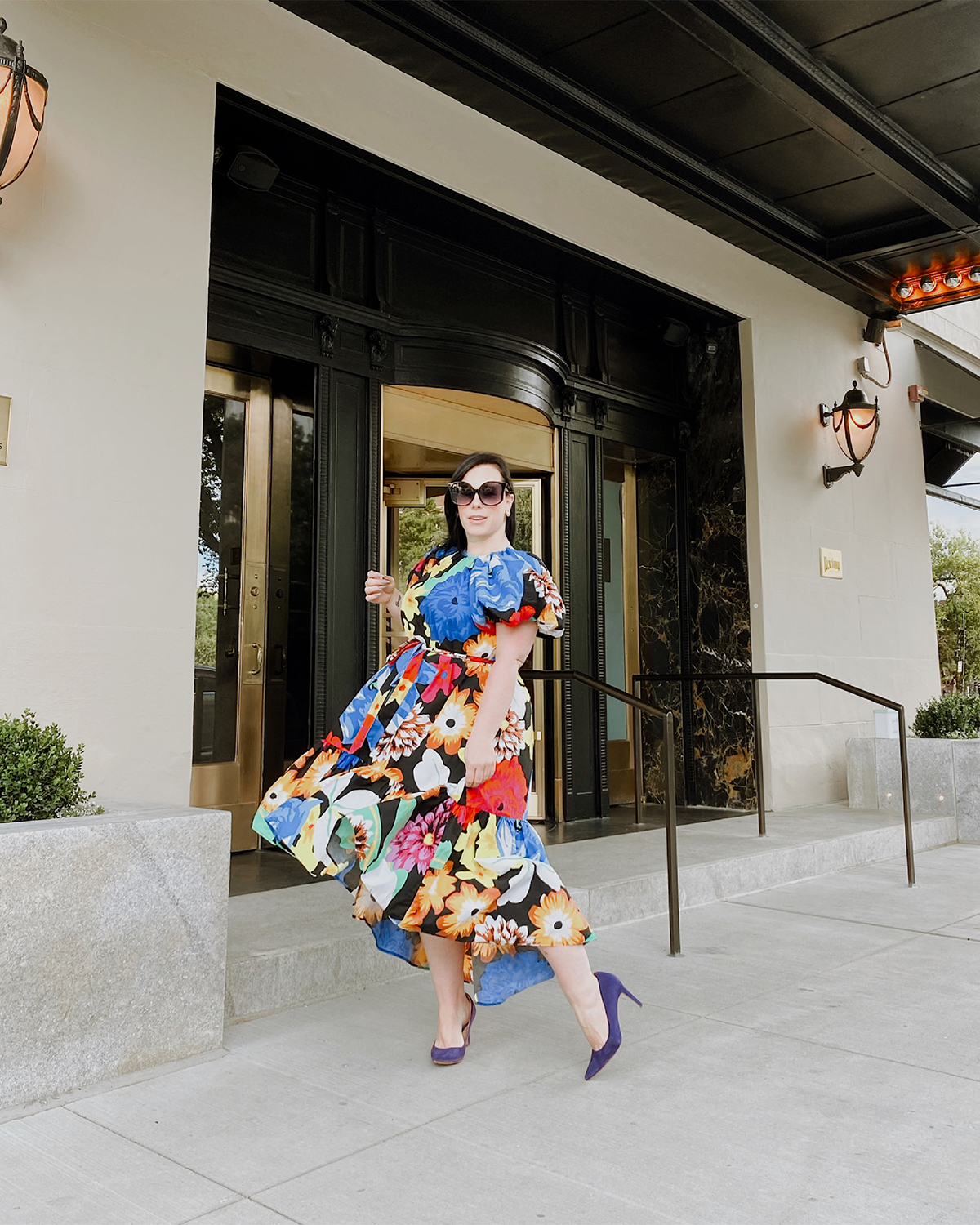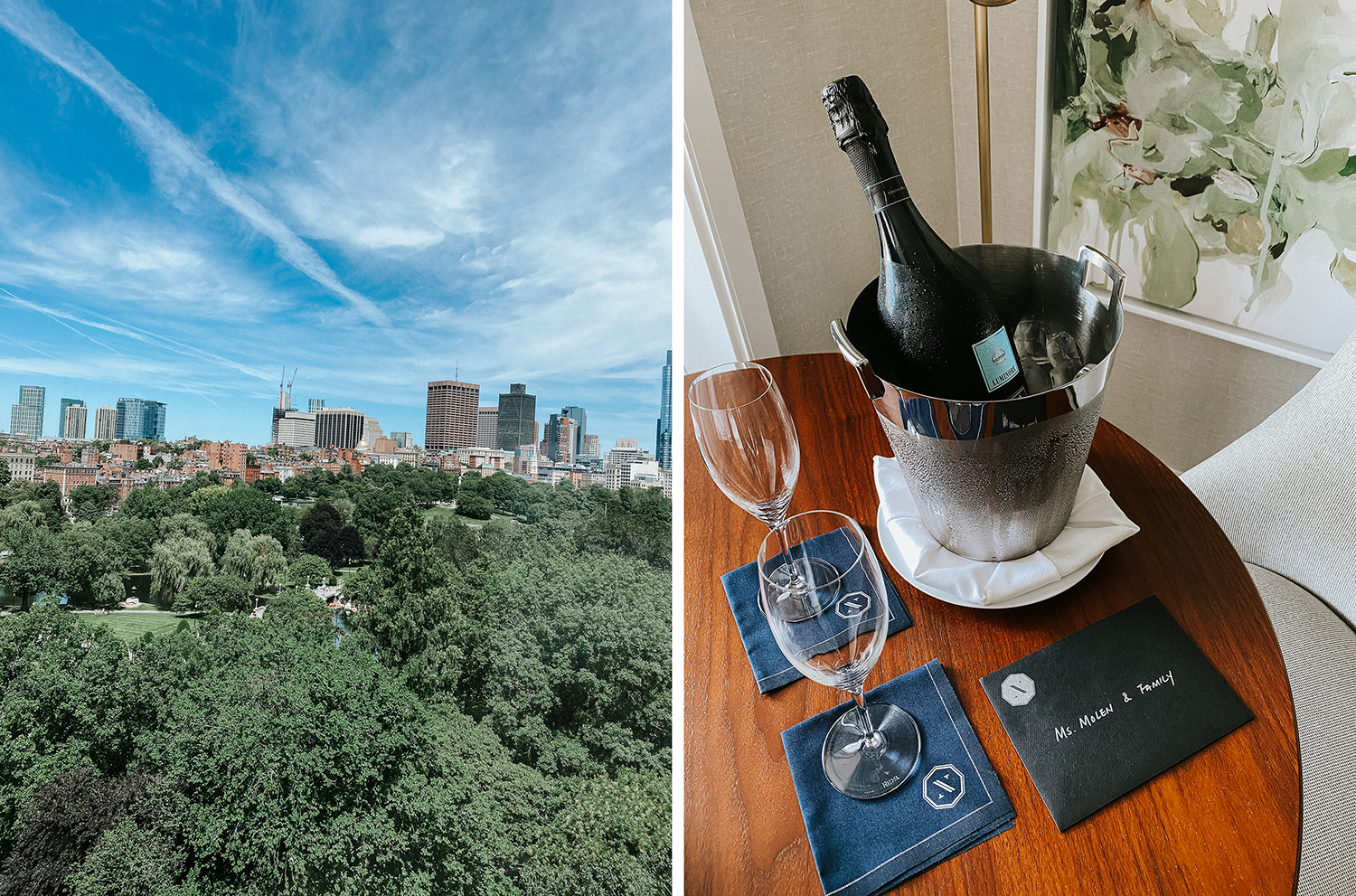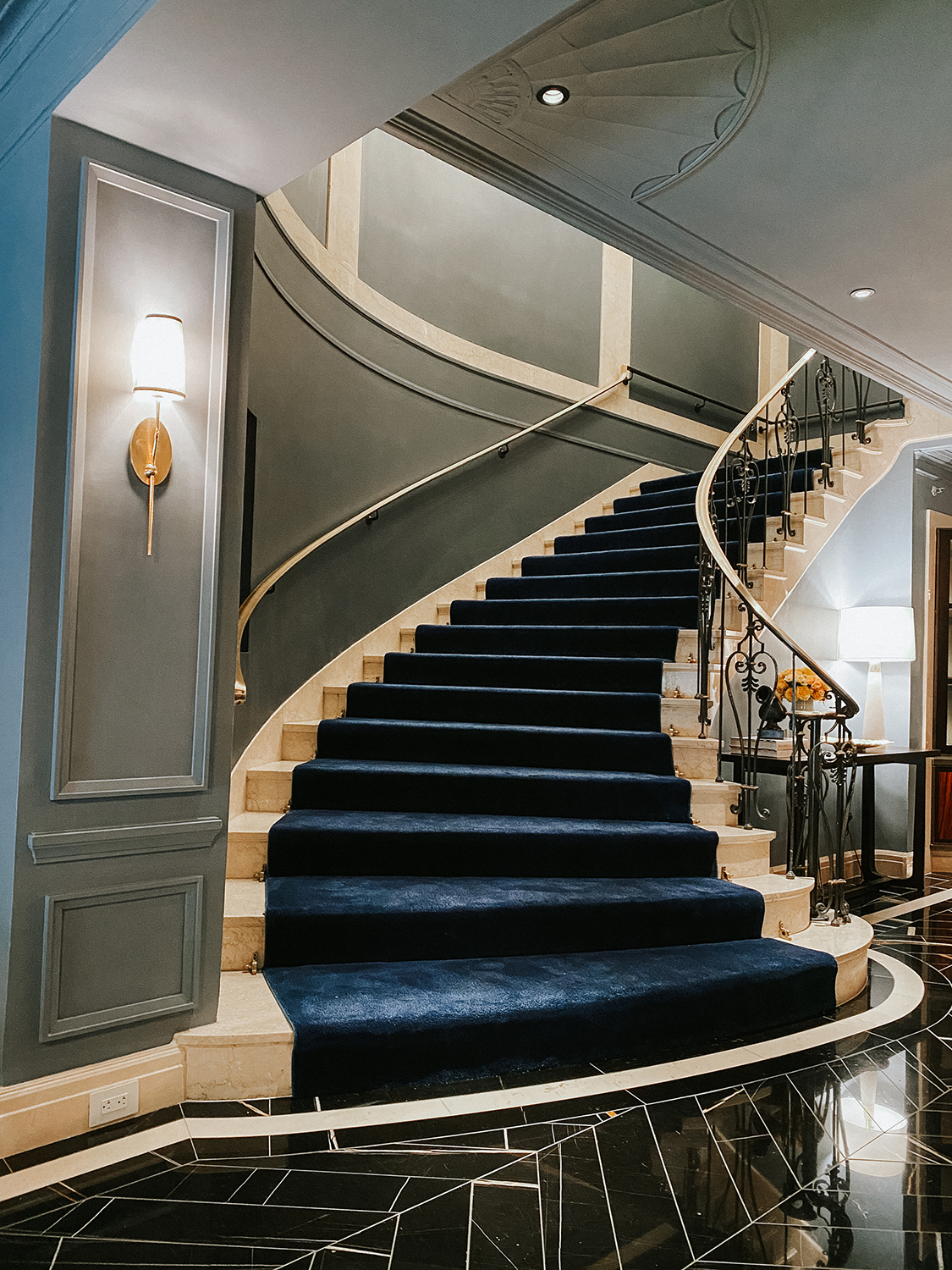 Aside from eating we had a lot of time to explore. We walked The Freedom Trail one morning and followed it down to the Boston Public Market, checking out some landmarks along the way. I was told that George Howell was the best coffee in Boston and they were right. Get the Vanilla Lavender Iced Coffee and thank me later. The weather was gorgeous the weekend we were up (early June) so we did a ton of walking. I love the original buildings and all the rich history. Alright, now onto the reason you're here: the food. Let's get to it after the jump.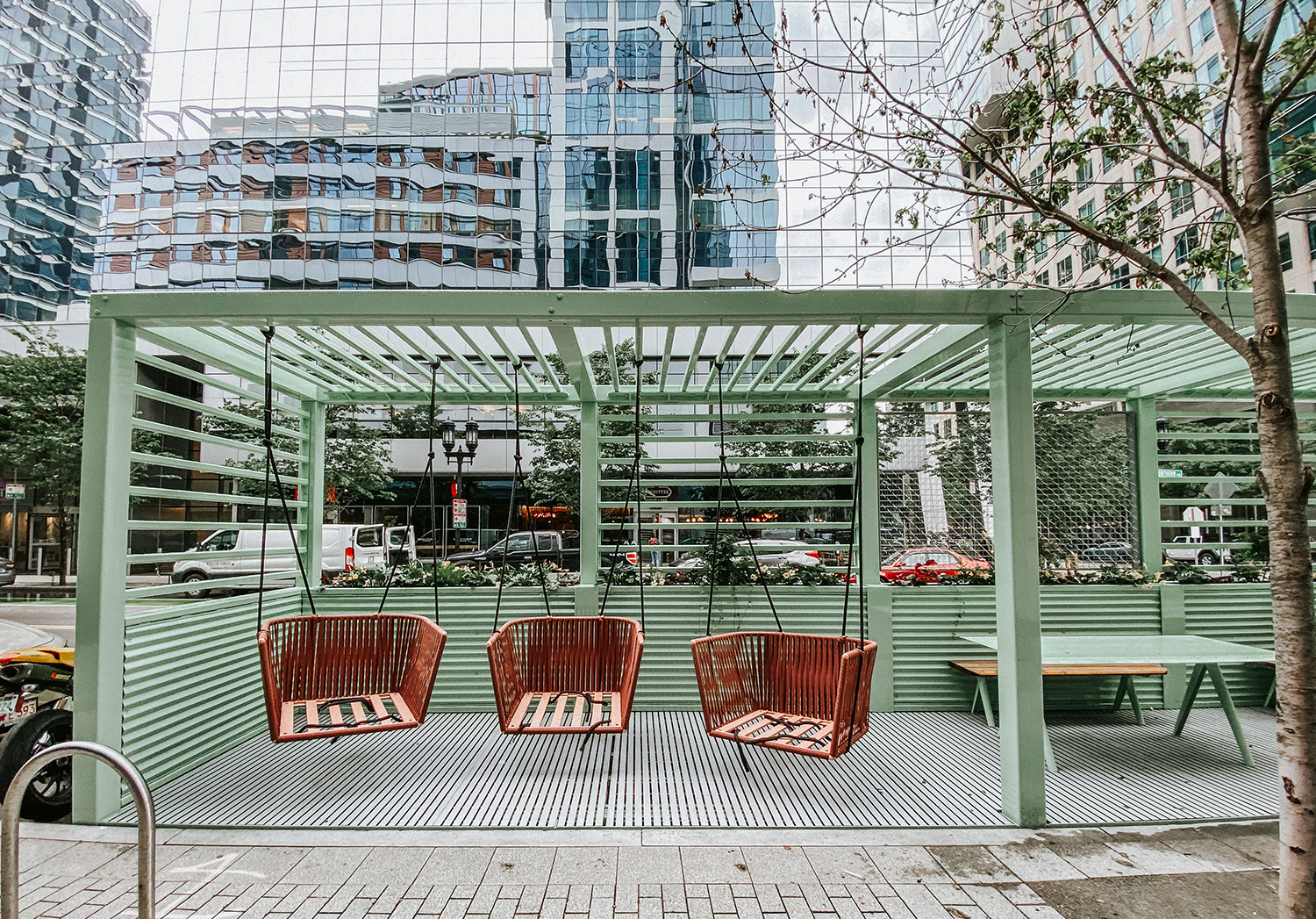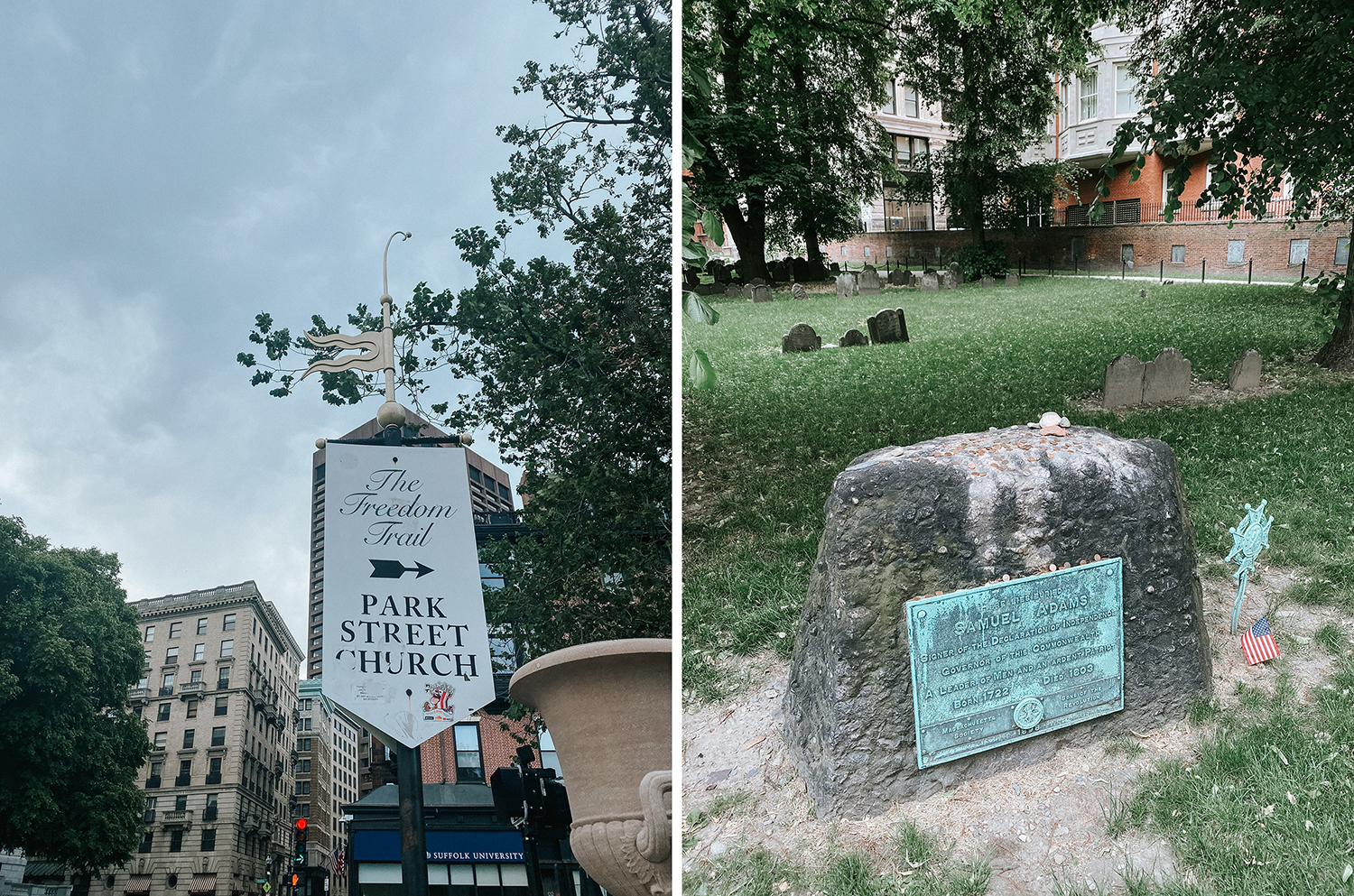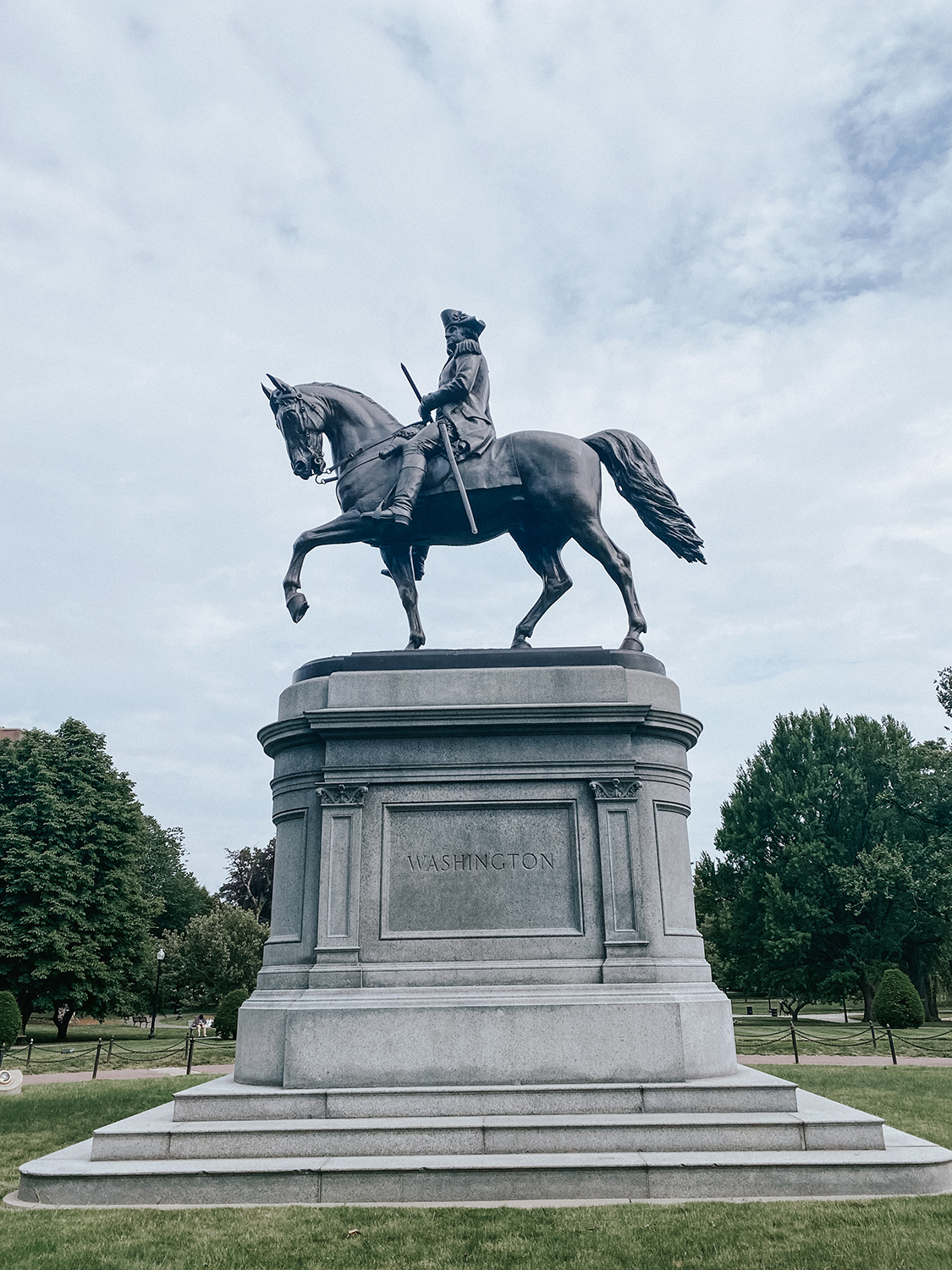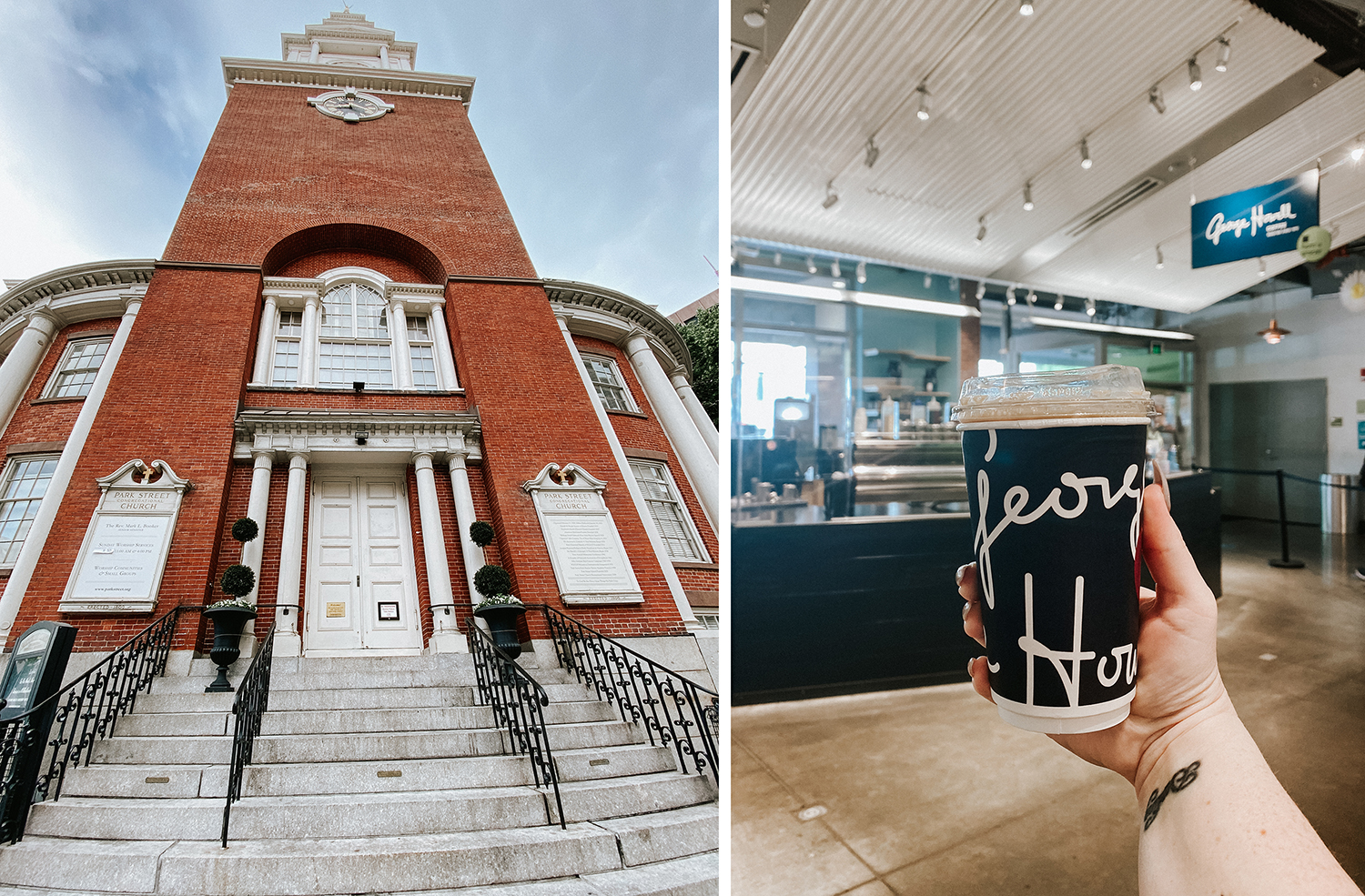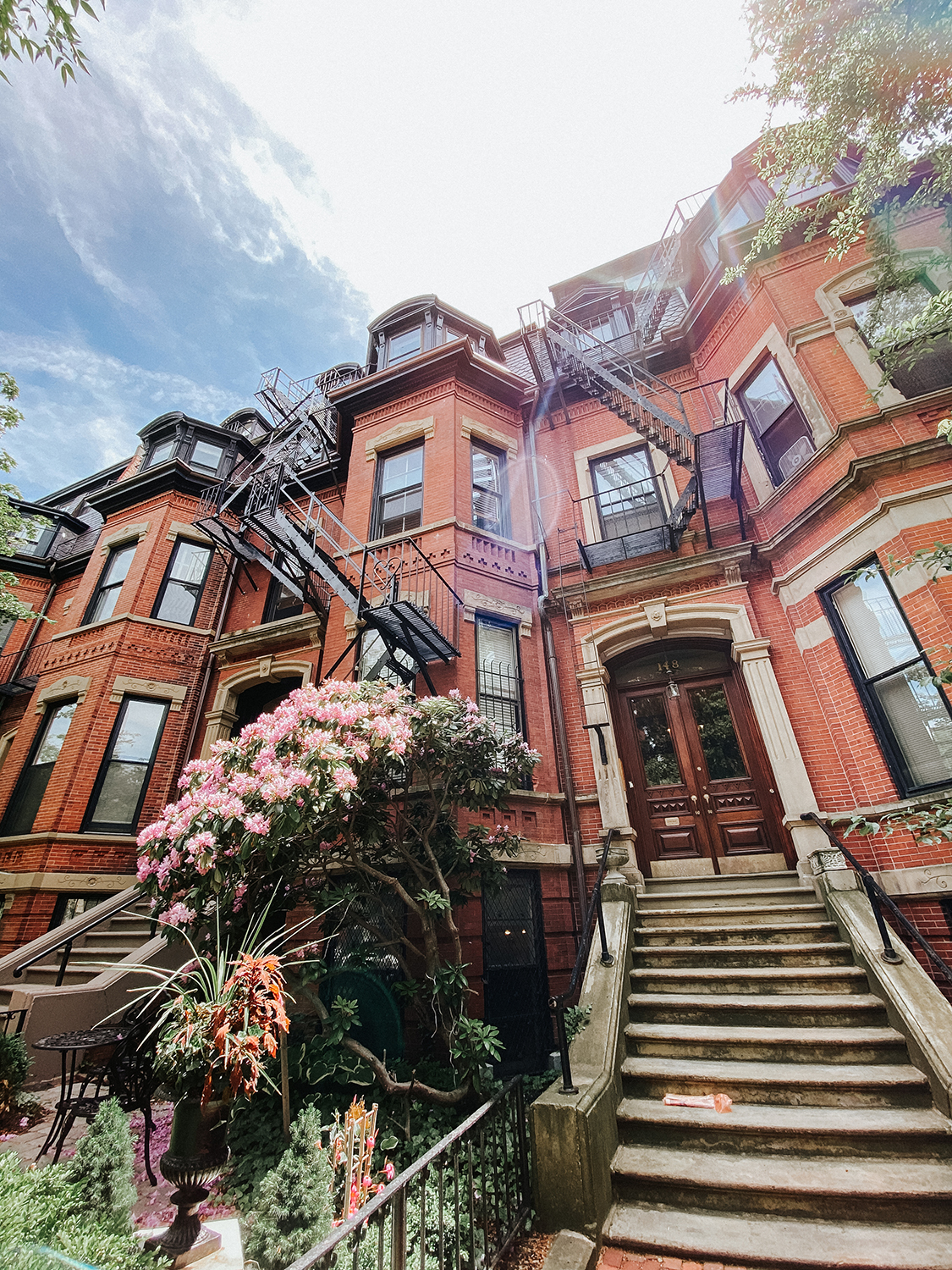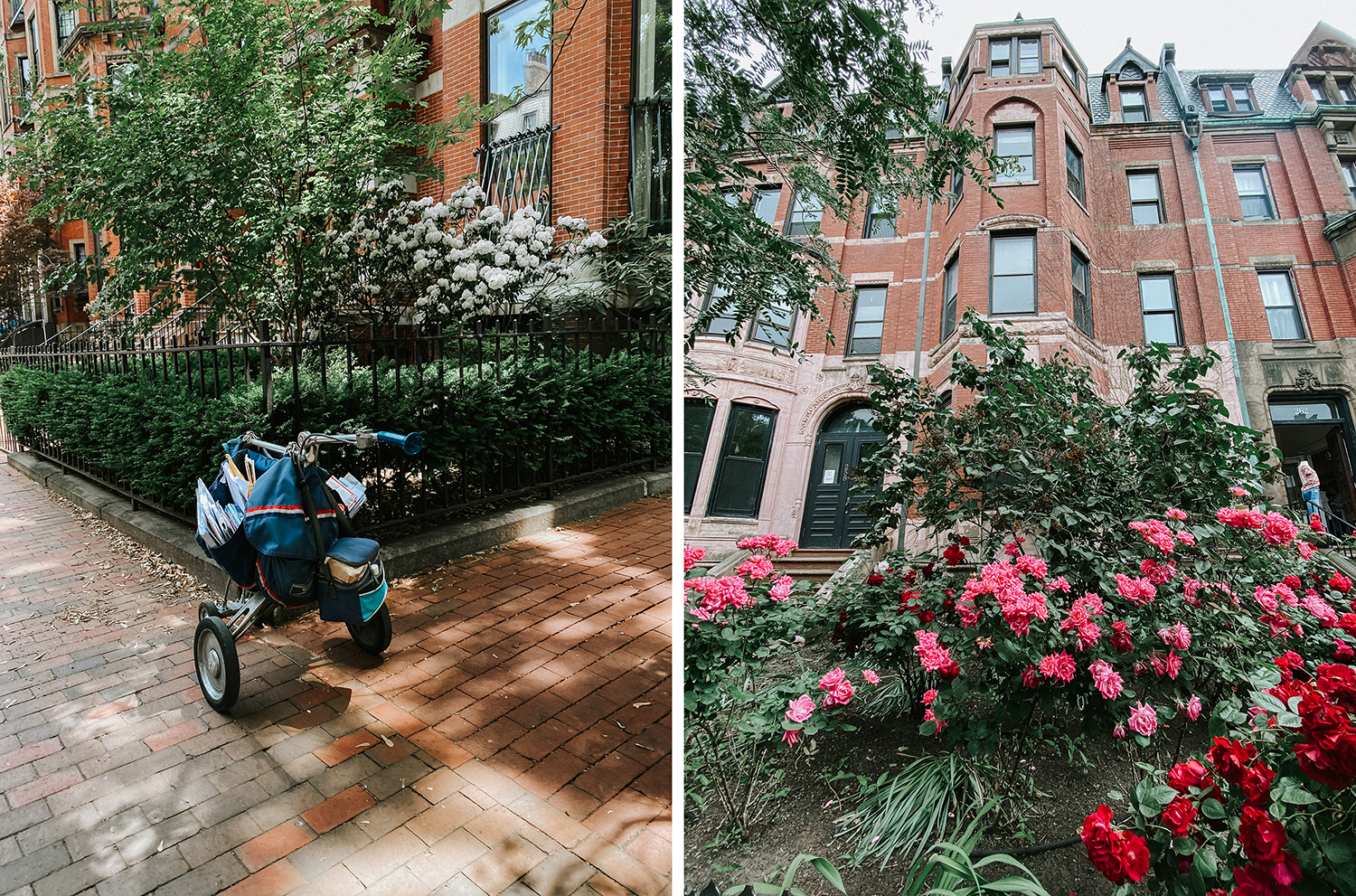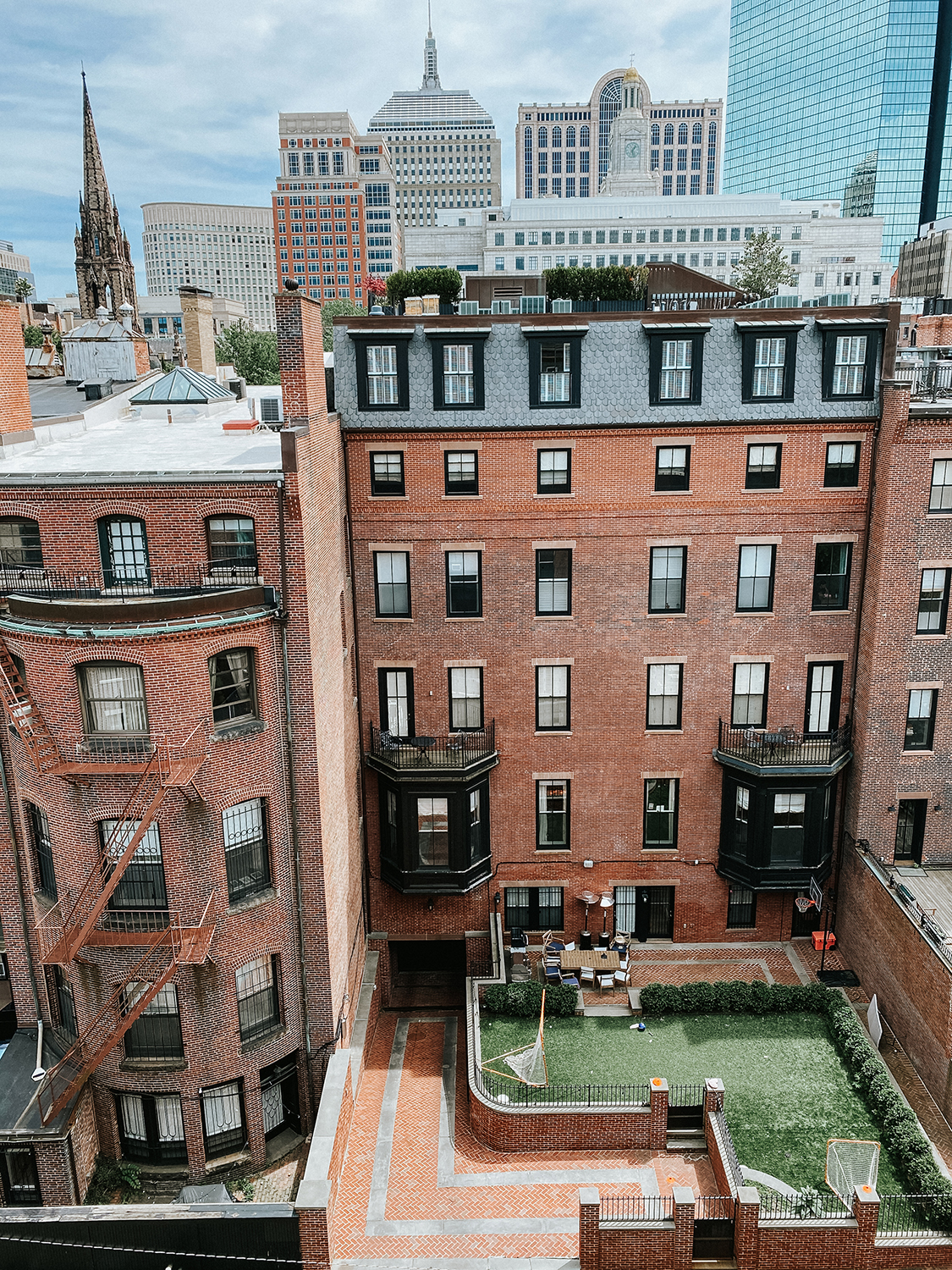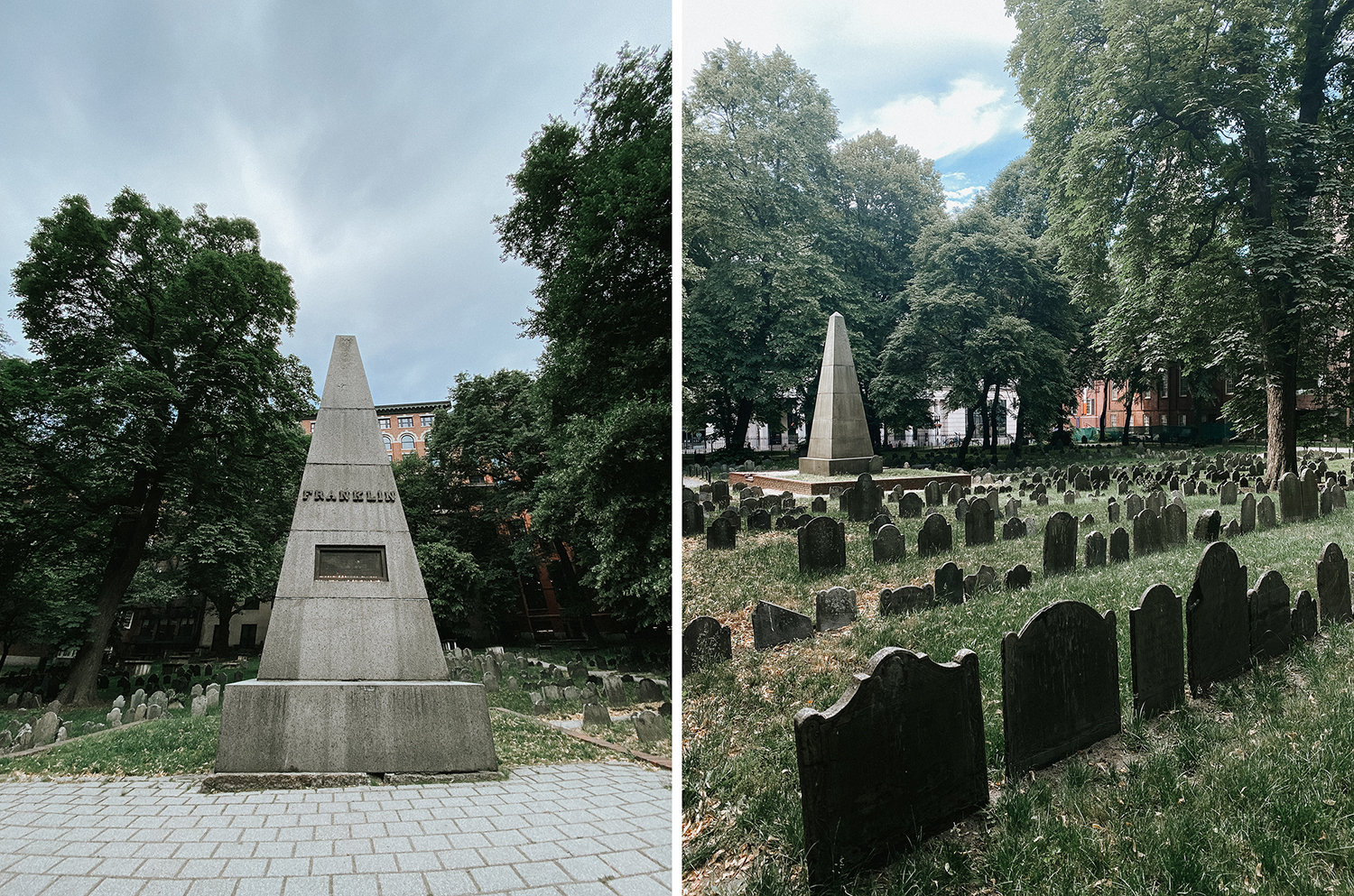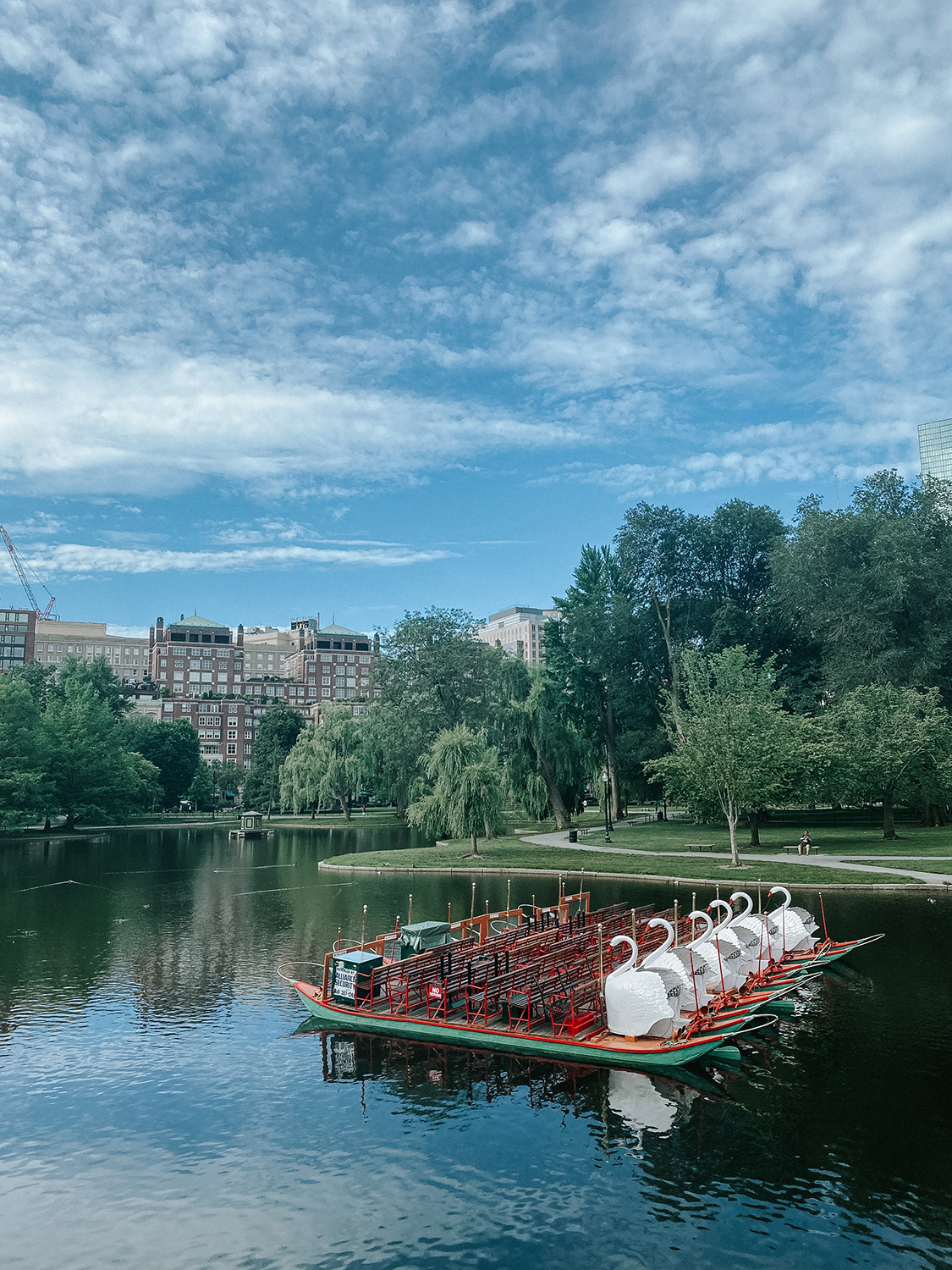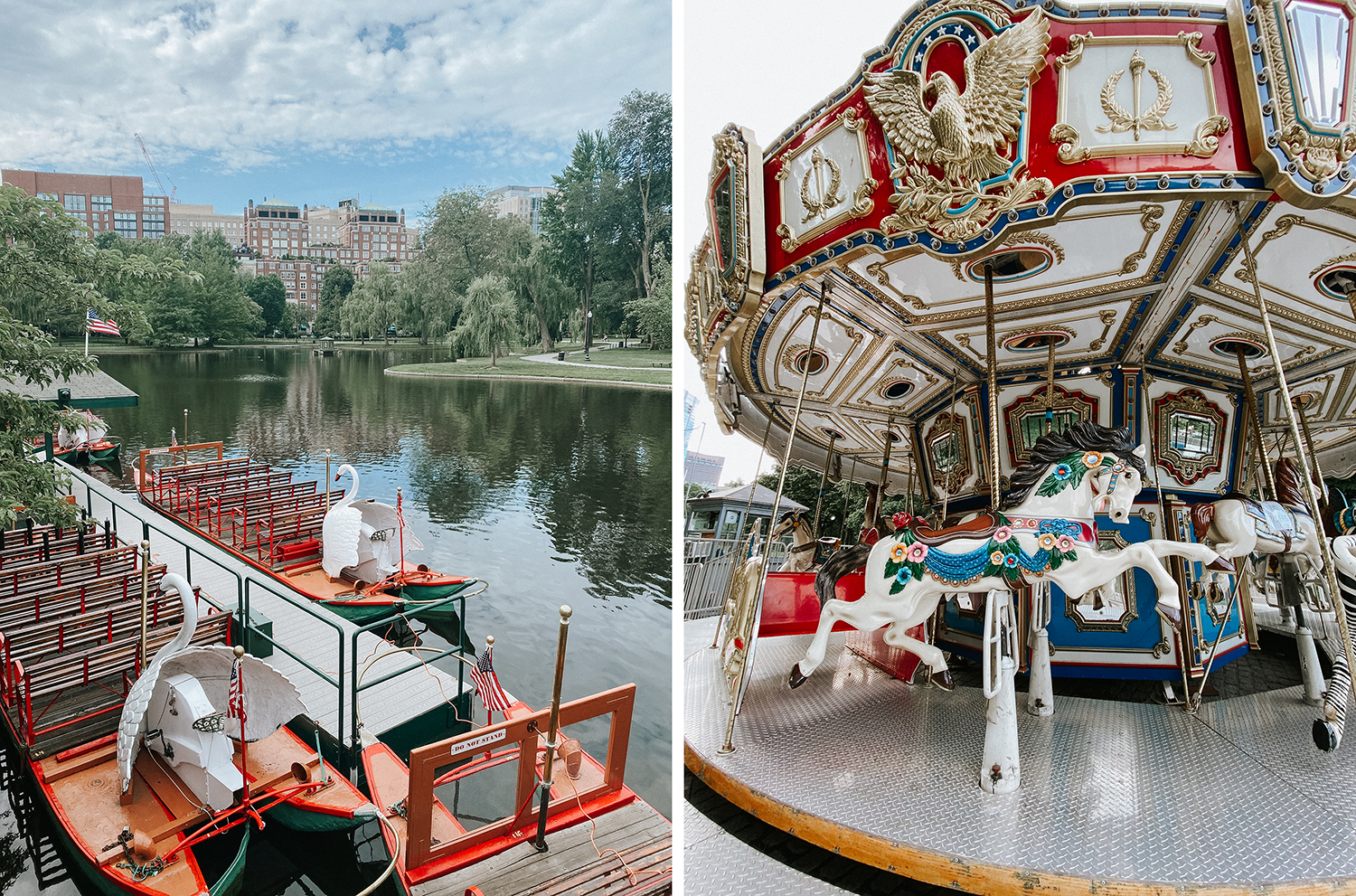 Fox & The Knife – Located in South Boston and pro tip: take an Uber or Lyft because parking took forever to find. Start off with a glass or two of the Frosè, it was to die for. All their plates are shareable and we split the Fried Chili Chickpeas, House made Ricotta and Prosciutto, Grilled Octopus, Whole Branzino, Crispy Pork and Strawberry Rhubarb Crostata.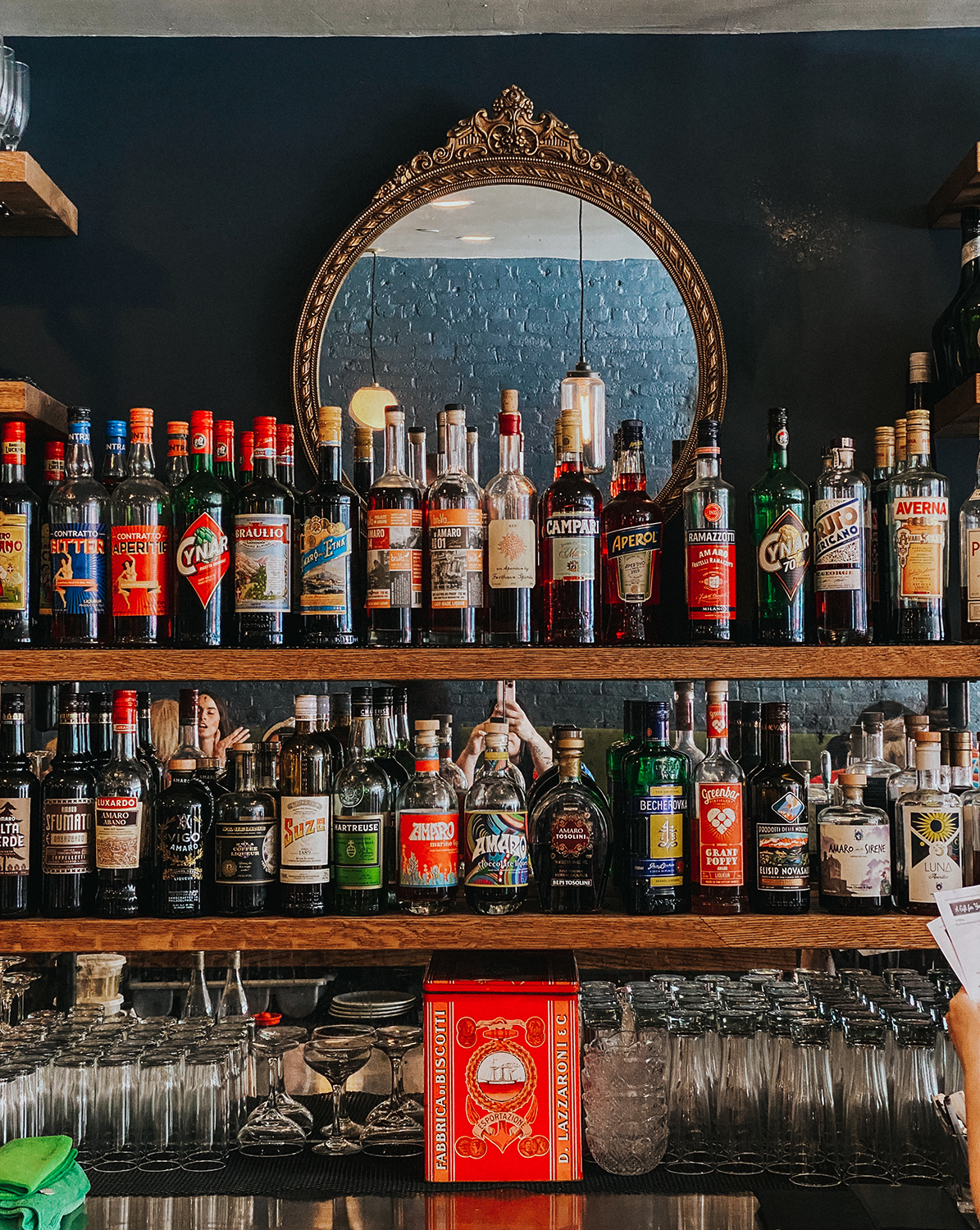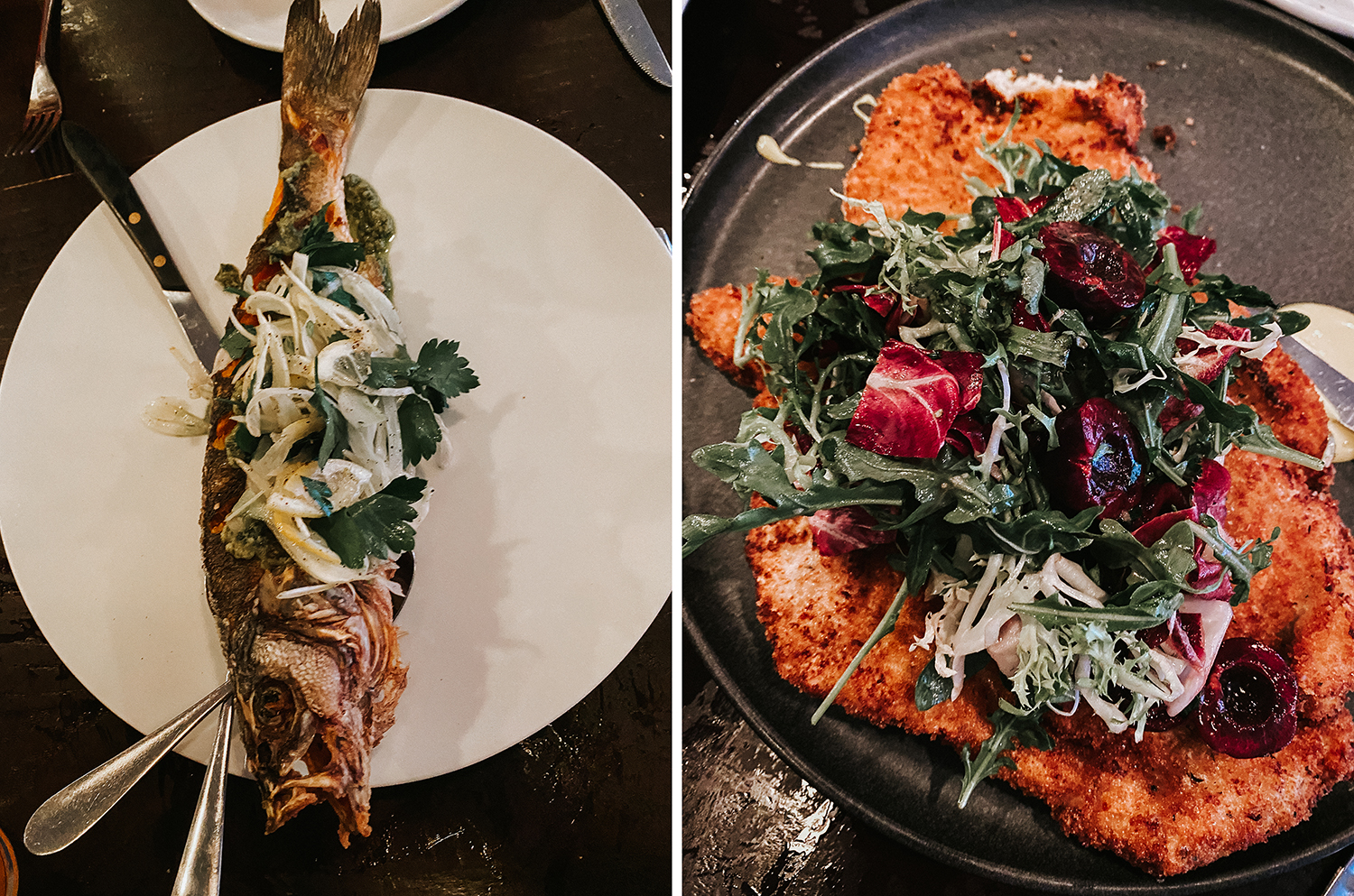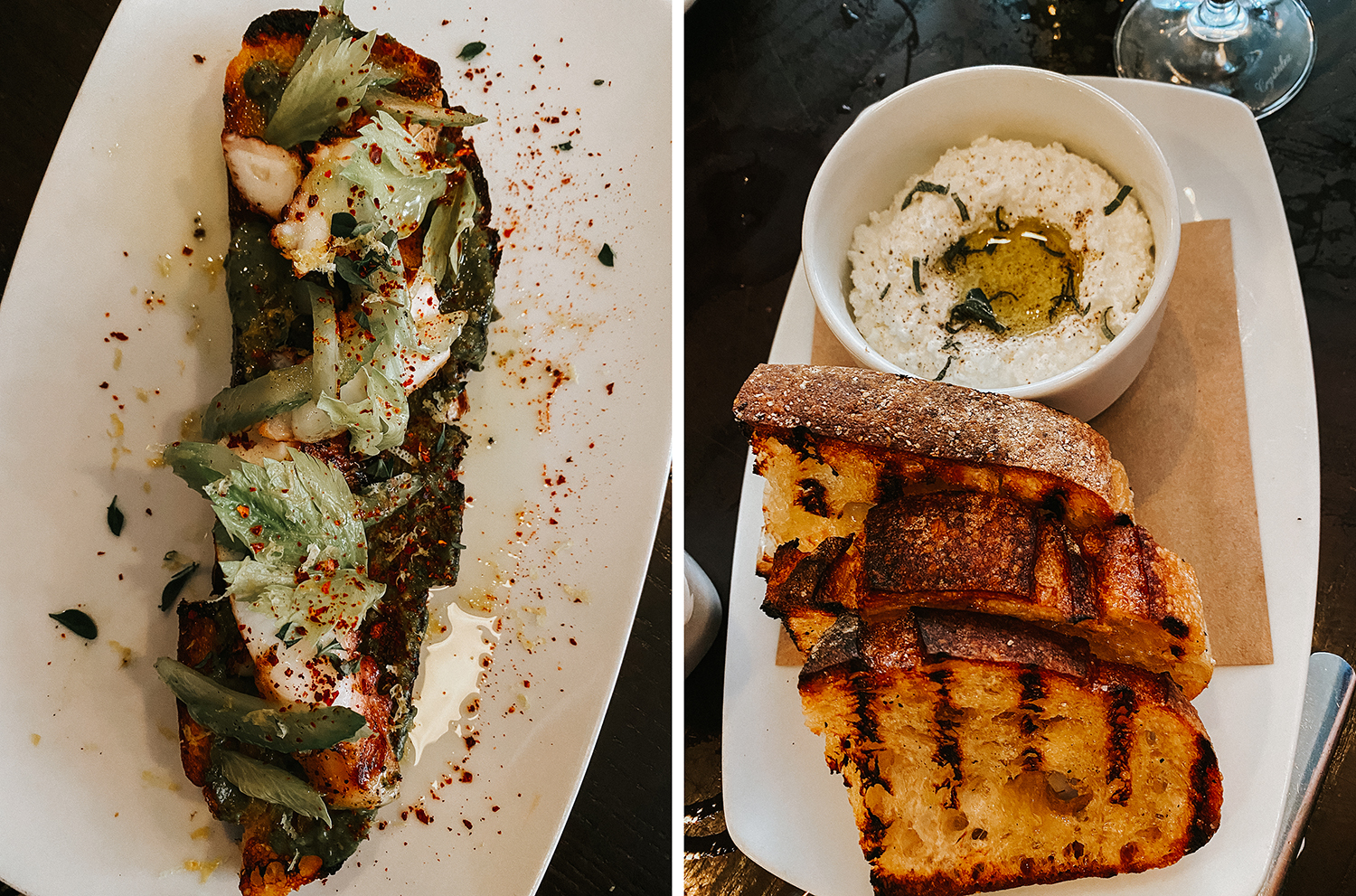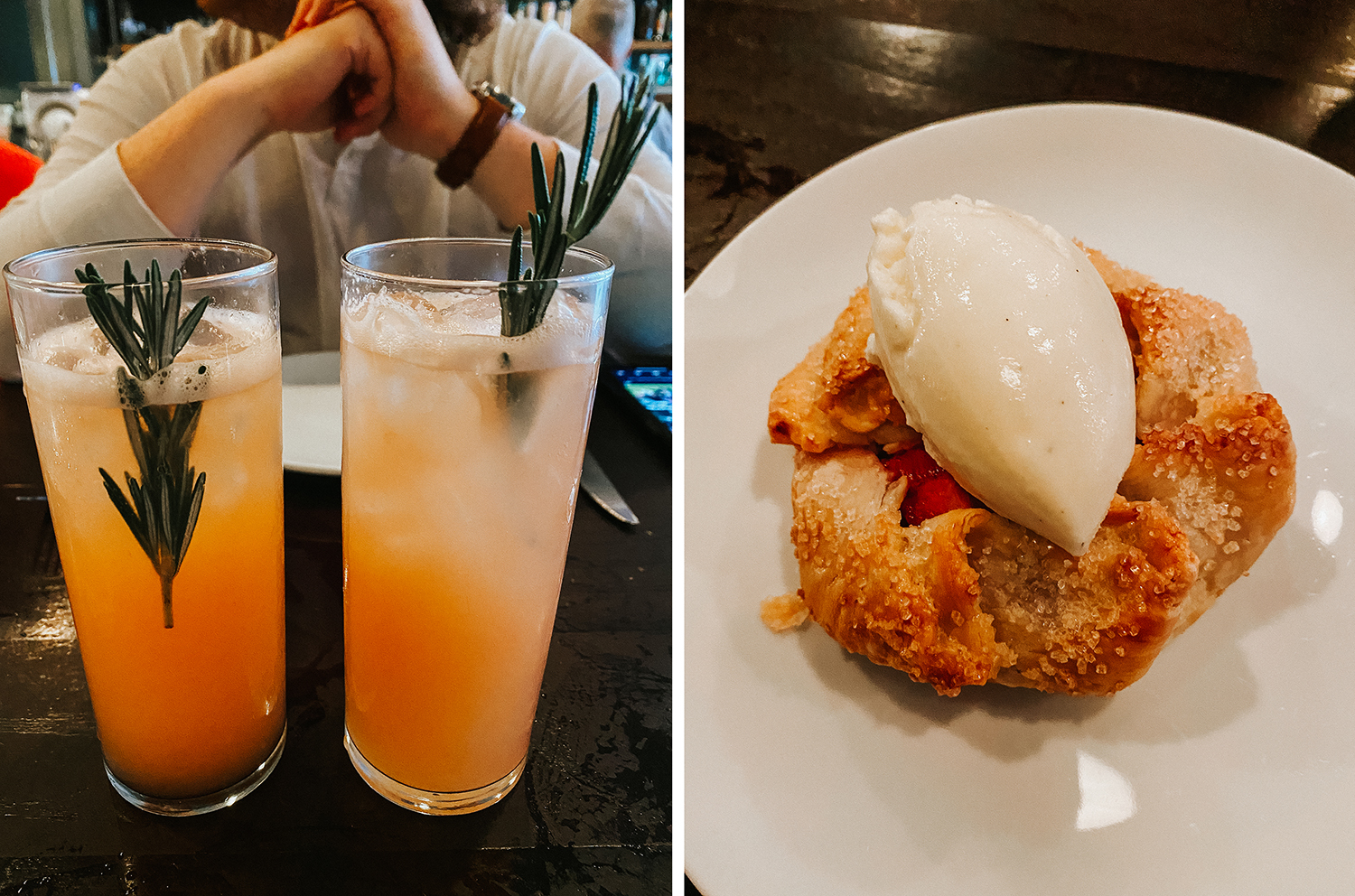 Saltie Girl – A cute little lunch spot that my mom and I stopped at after checking into the hotel. It's only a few blocks away from the Newbury and such a pretty walk. I ordered a selection of the raw oysters which were so flavorful and unique. It was also my first time eating a Shaved Rainbow Carrot Salad (with fried quinoa, avocado, roasted sesame seeds, cilantro, date syrup, sesame dressing) and I was in shock how much carrots filled me up. Terri got the Boston Lettuce Salad (shaved vegetables, cider vinaigrette). It was the perfect late lunch to have before dinner.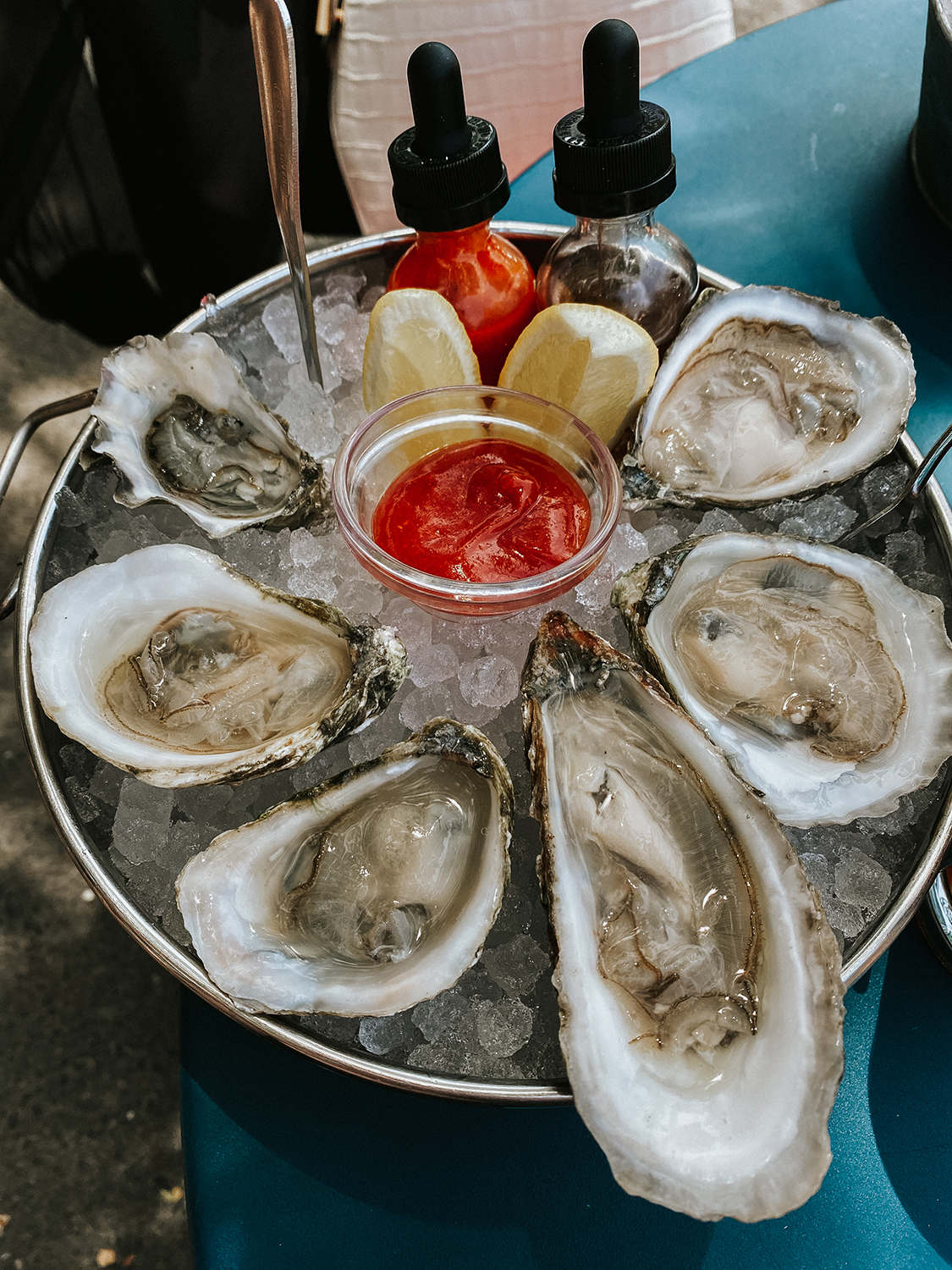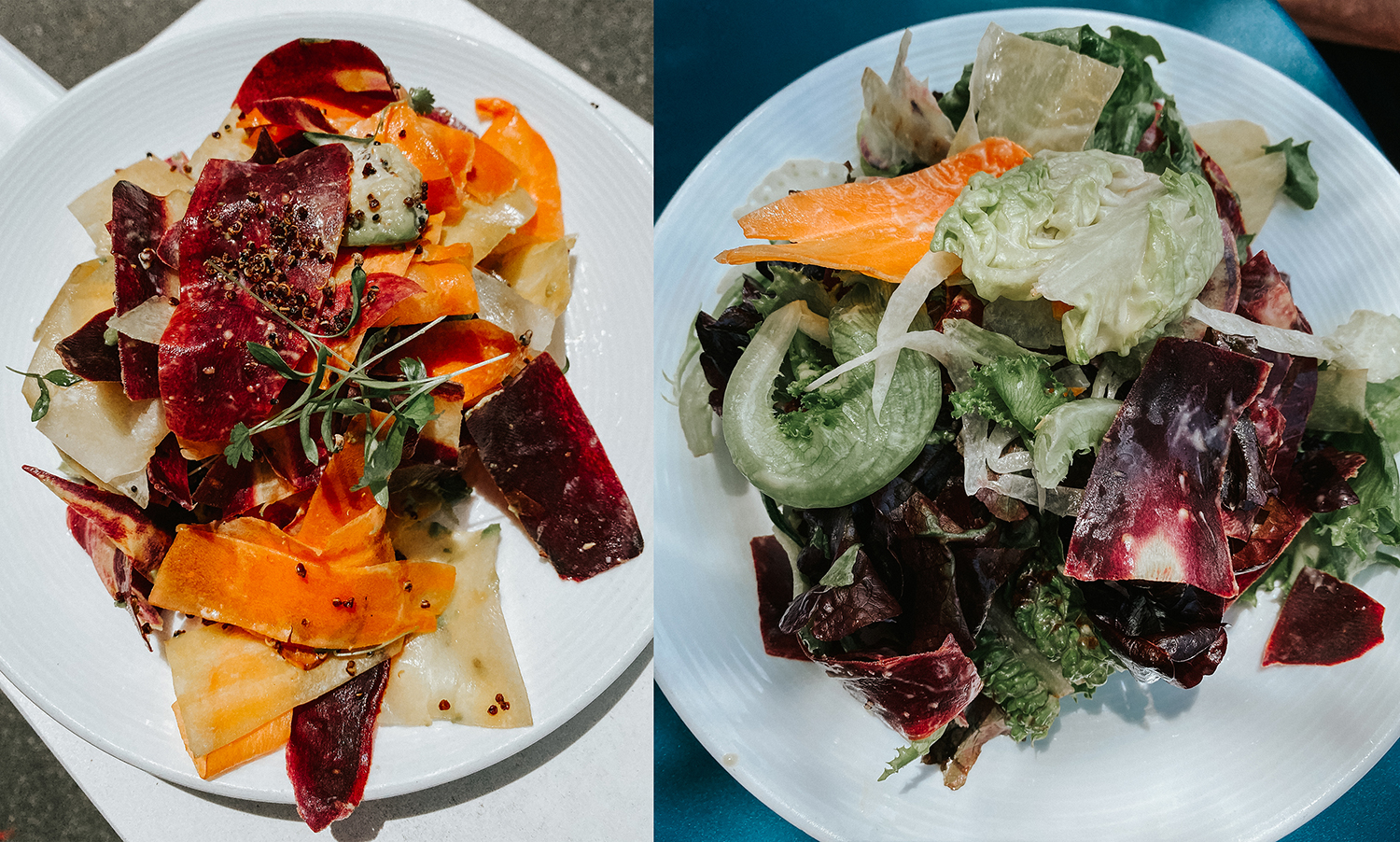 Select Oyster Bar – If there is Octopus on the menu I will order it every damn time. Let me tell you, Boston delivered when it came to the octopus, oysters and all the other seafood I consumed. My favorite octopus was at Select Oyster Bar. We loved it so much we ordered 2 servings. The muscles and oysters were also prepared to perfection. This was a fantastic lunch spot and it's right next door to Krasi.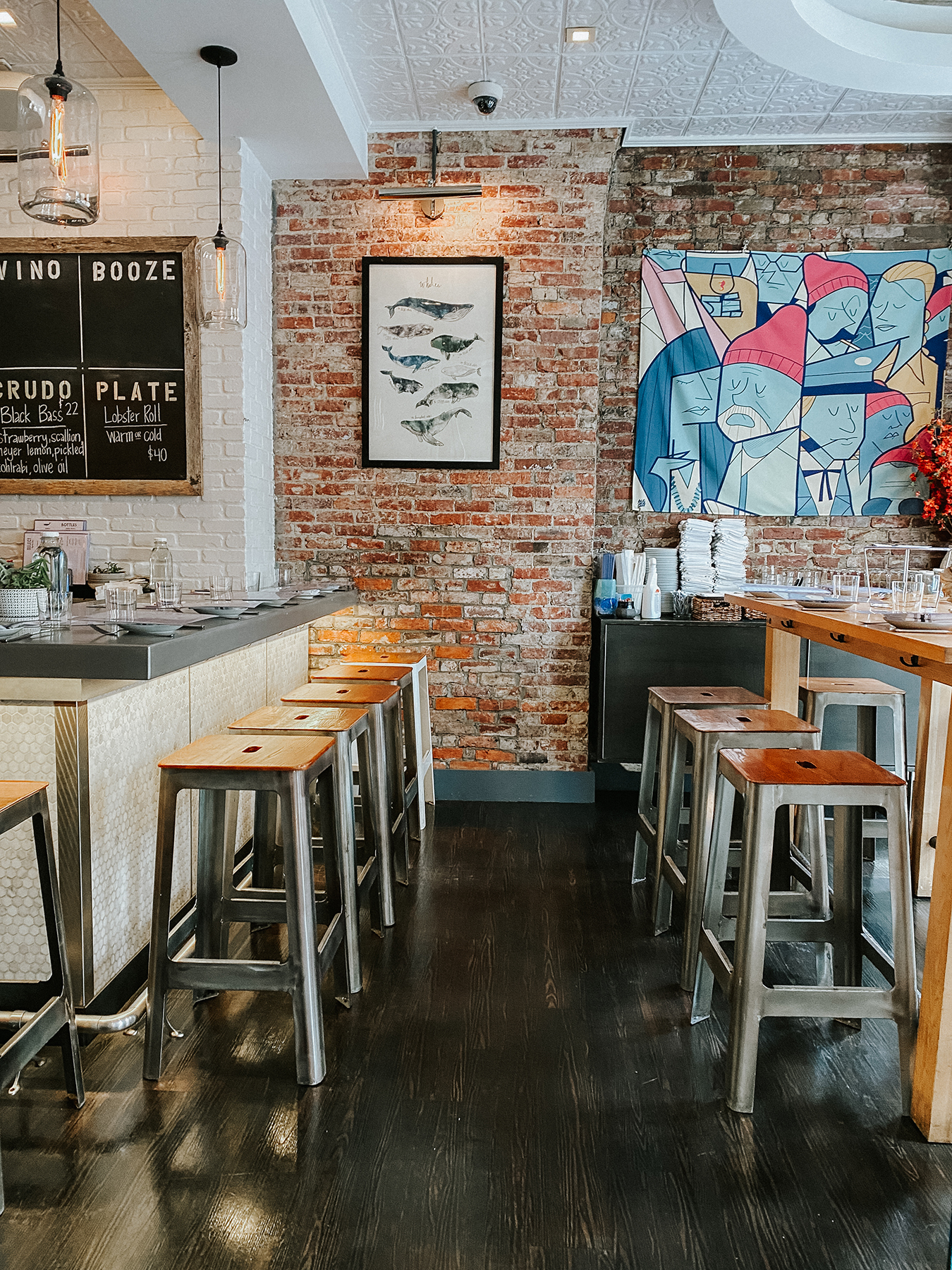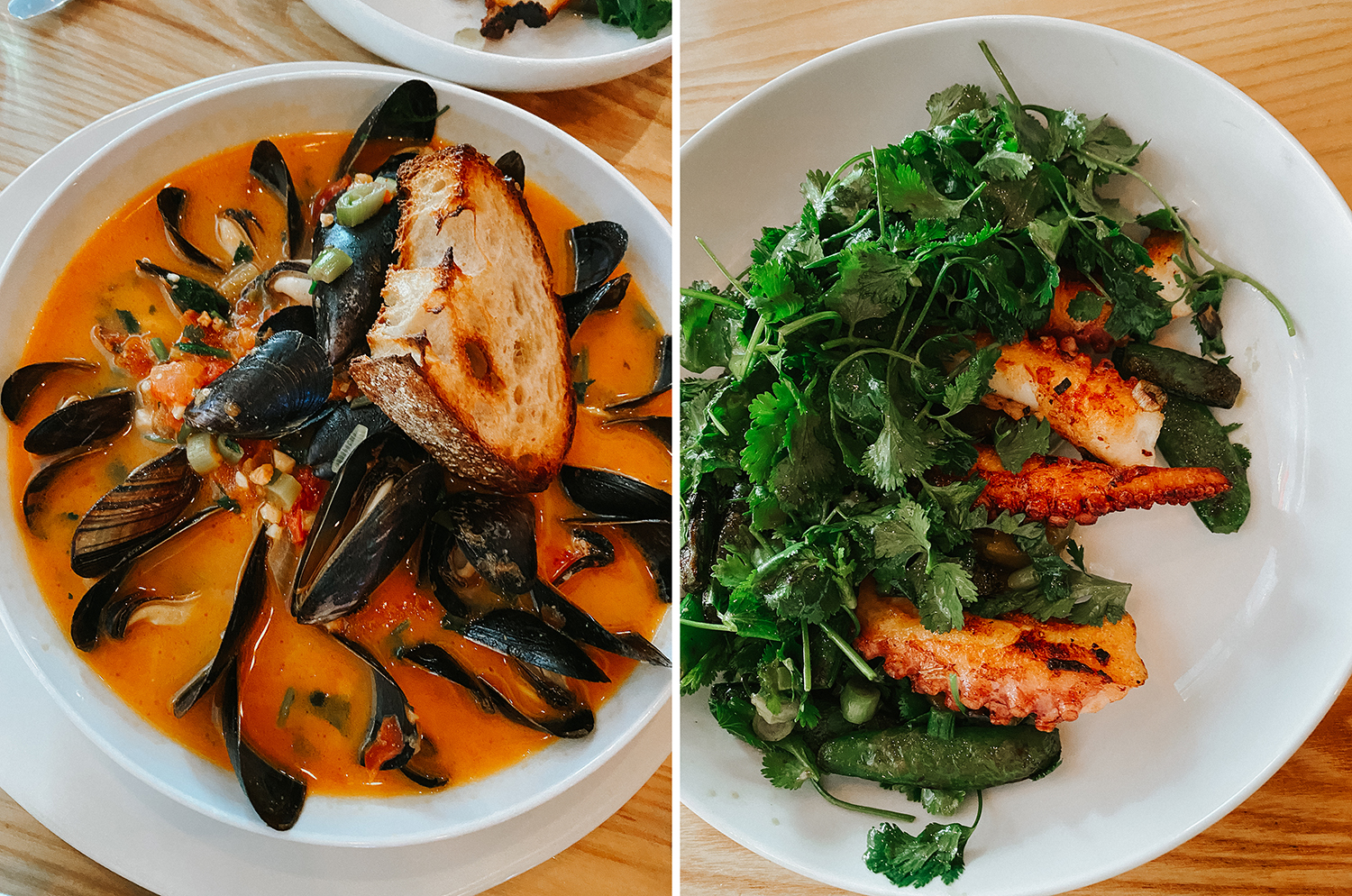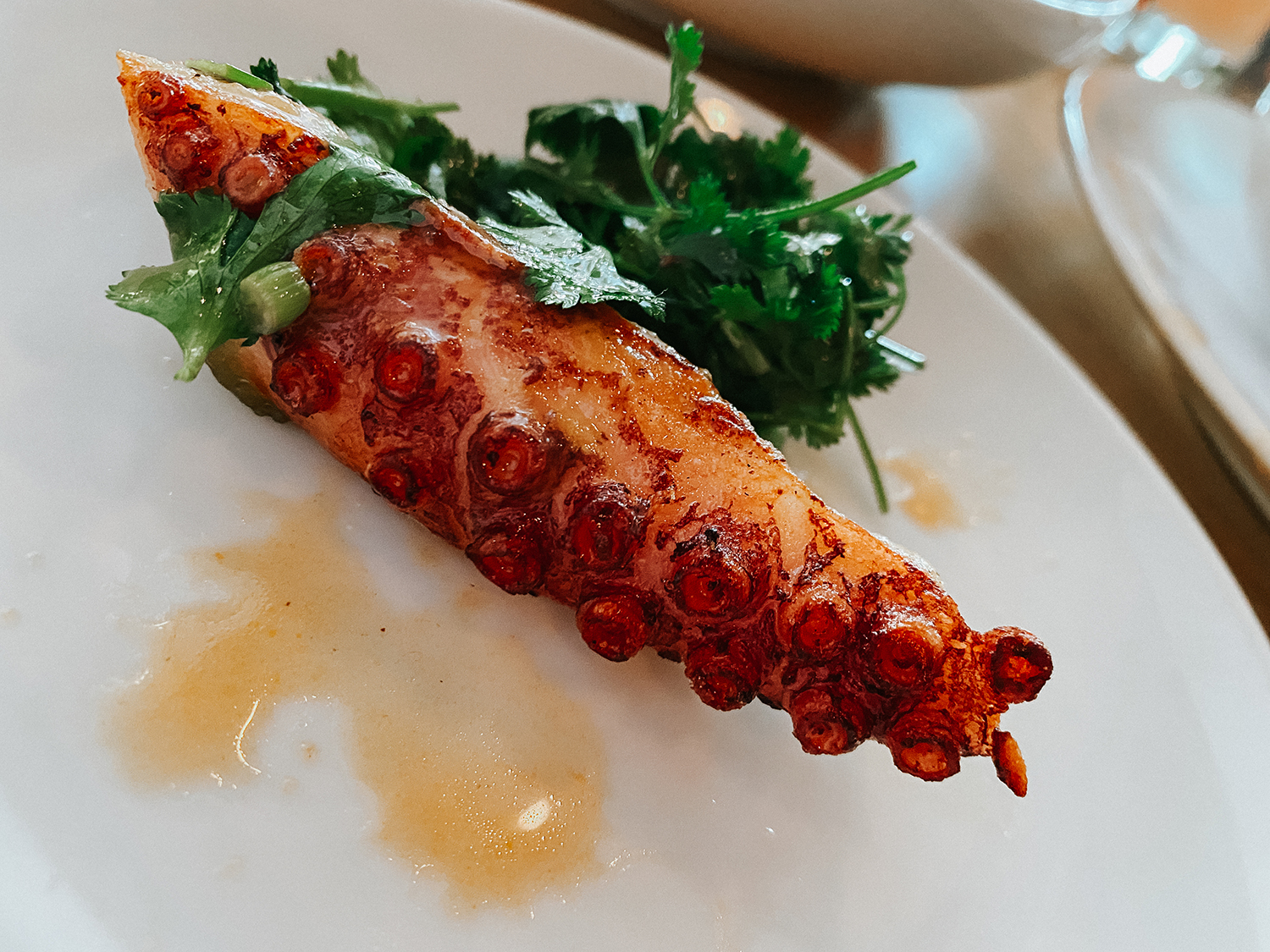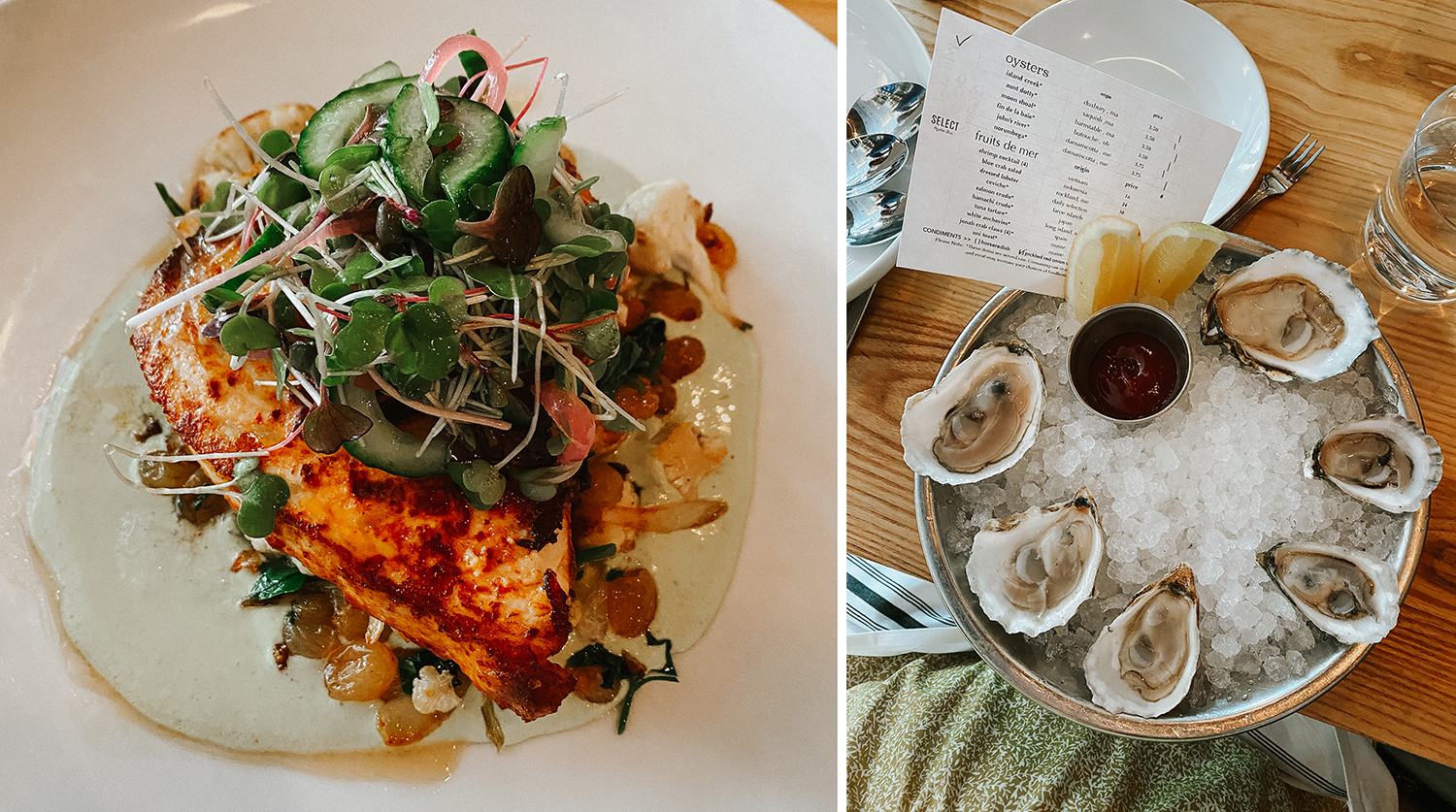 Krasi – We seriously had the best experience here. The staff could not have been friendlier, all the ingredients were so fresh and the atmosphere was incredible. The standout dish from our visit was the Makaronada (lobster, hilopites, squid link breadcrumbs). If I lived in Boston I would eat here weekly. This is 100% authentic Greek dining to a T. Even all their wines were Greek, as was our server. Definitely make a reservation on Open Table ahead of time so you can get in!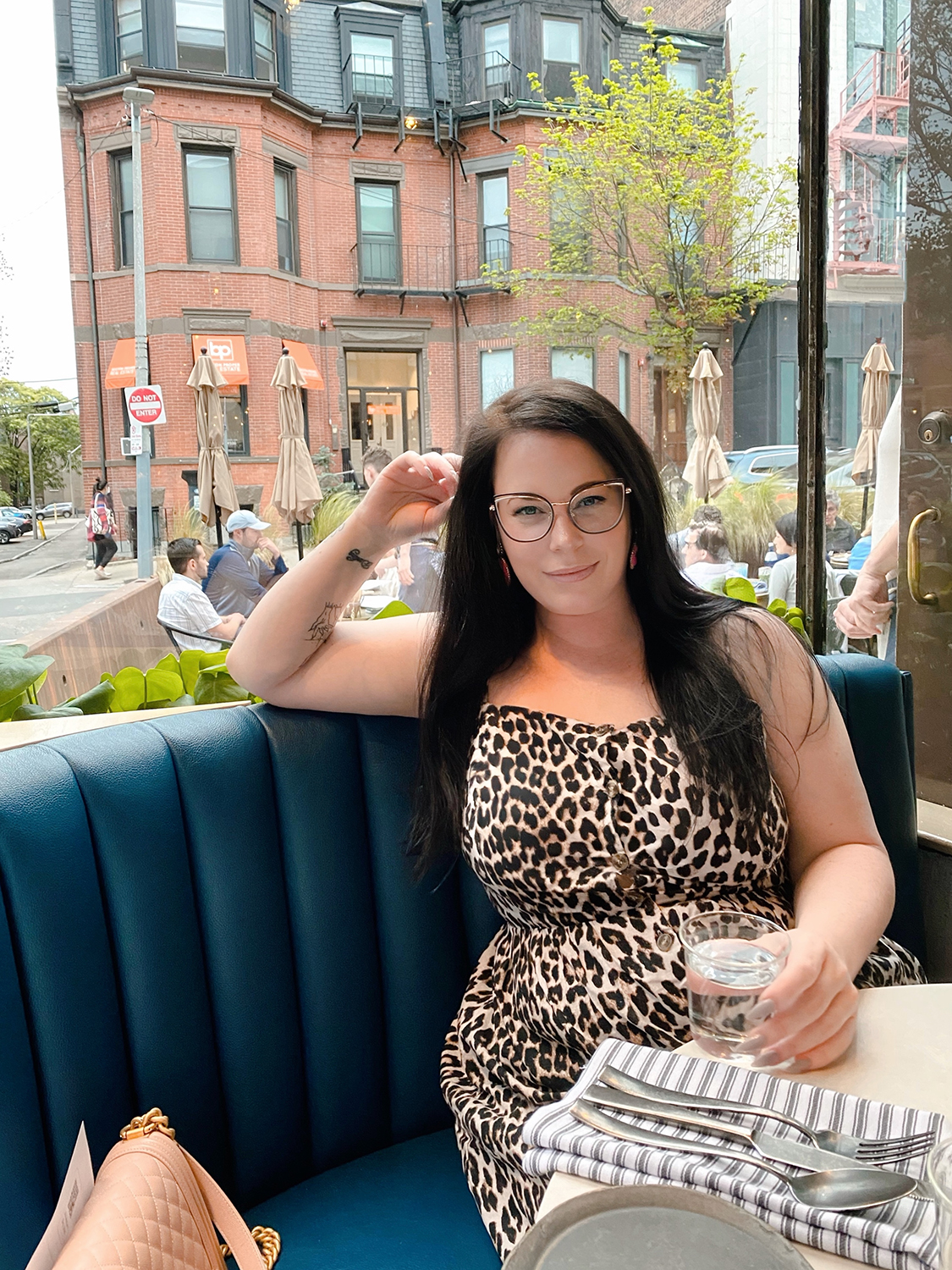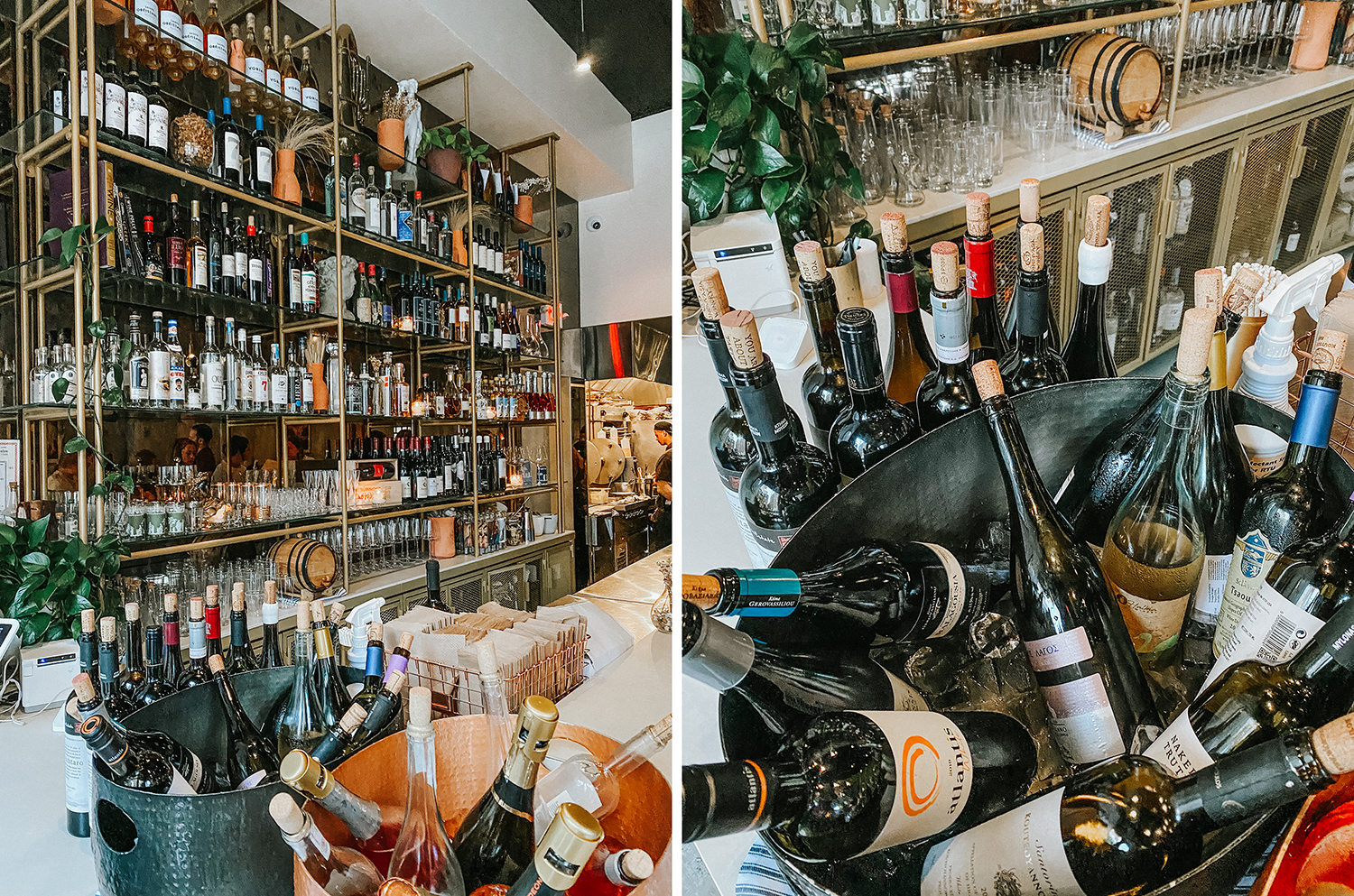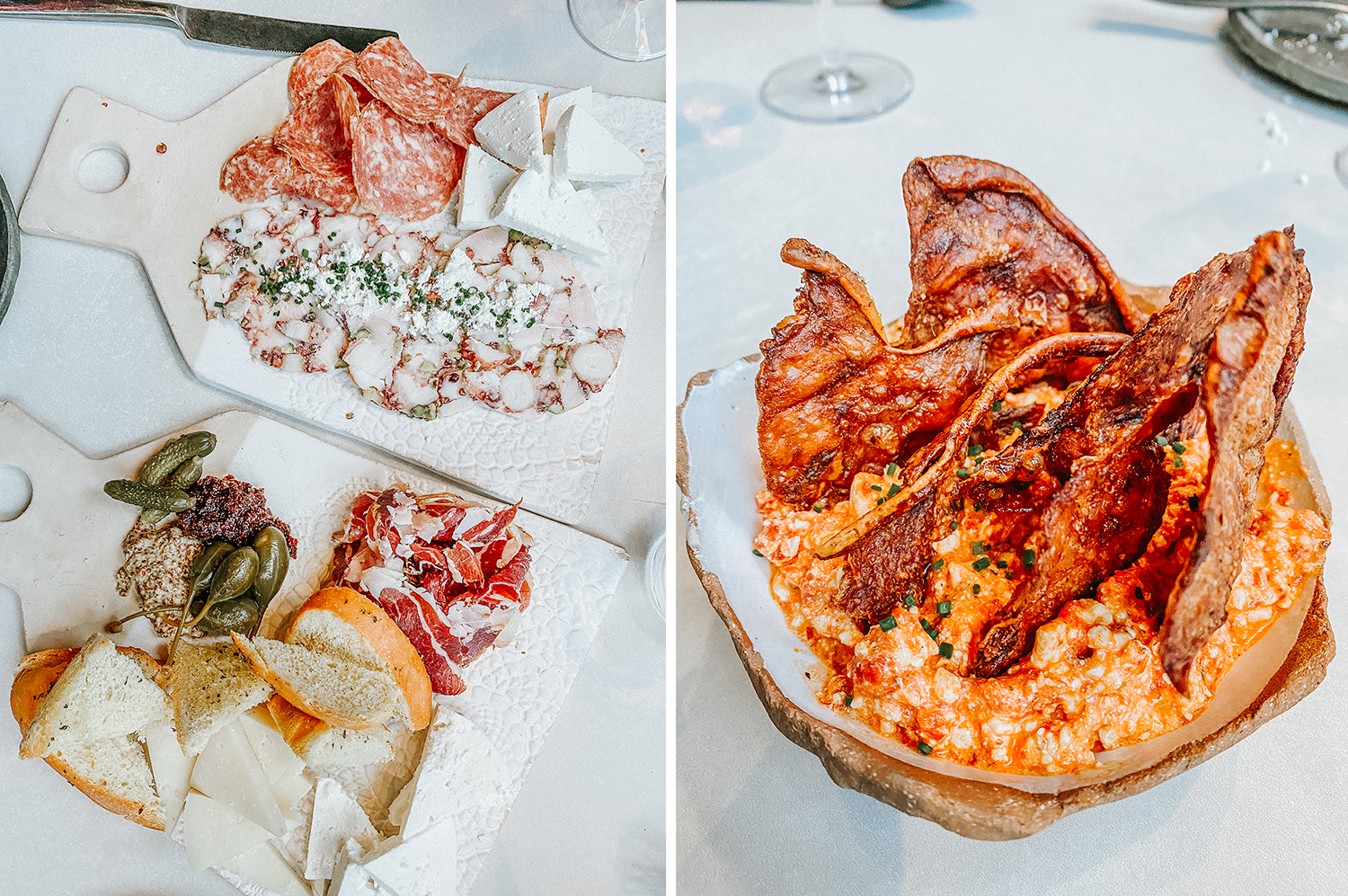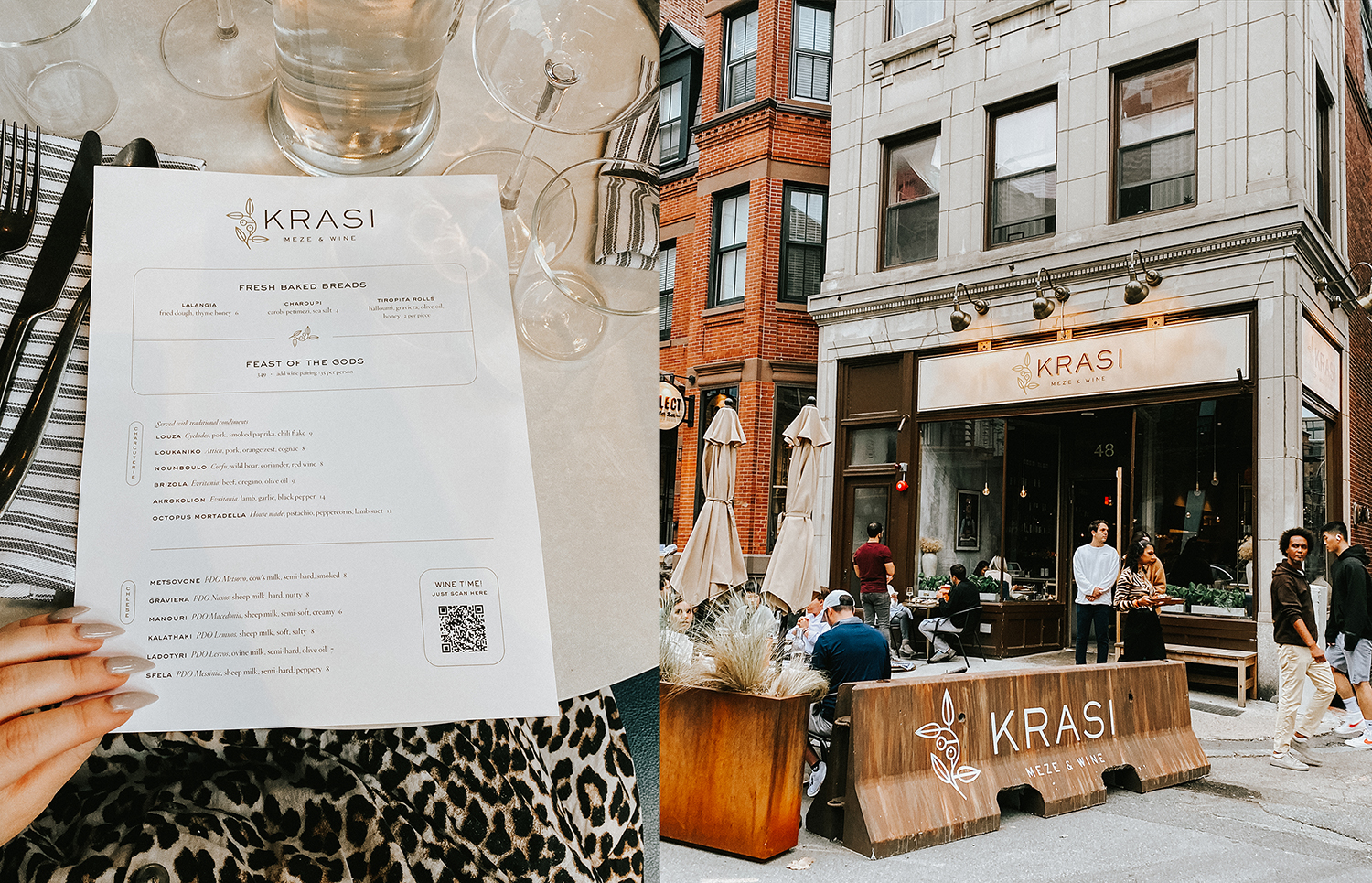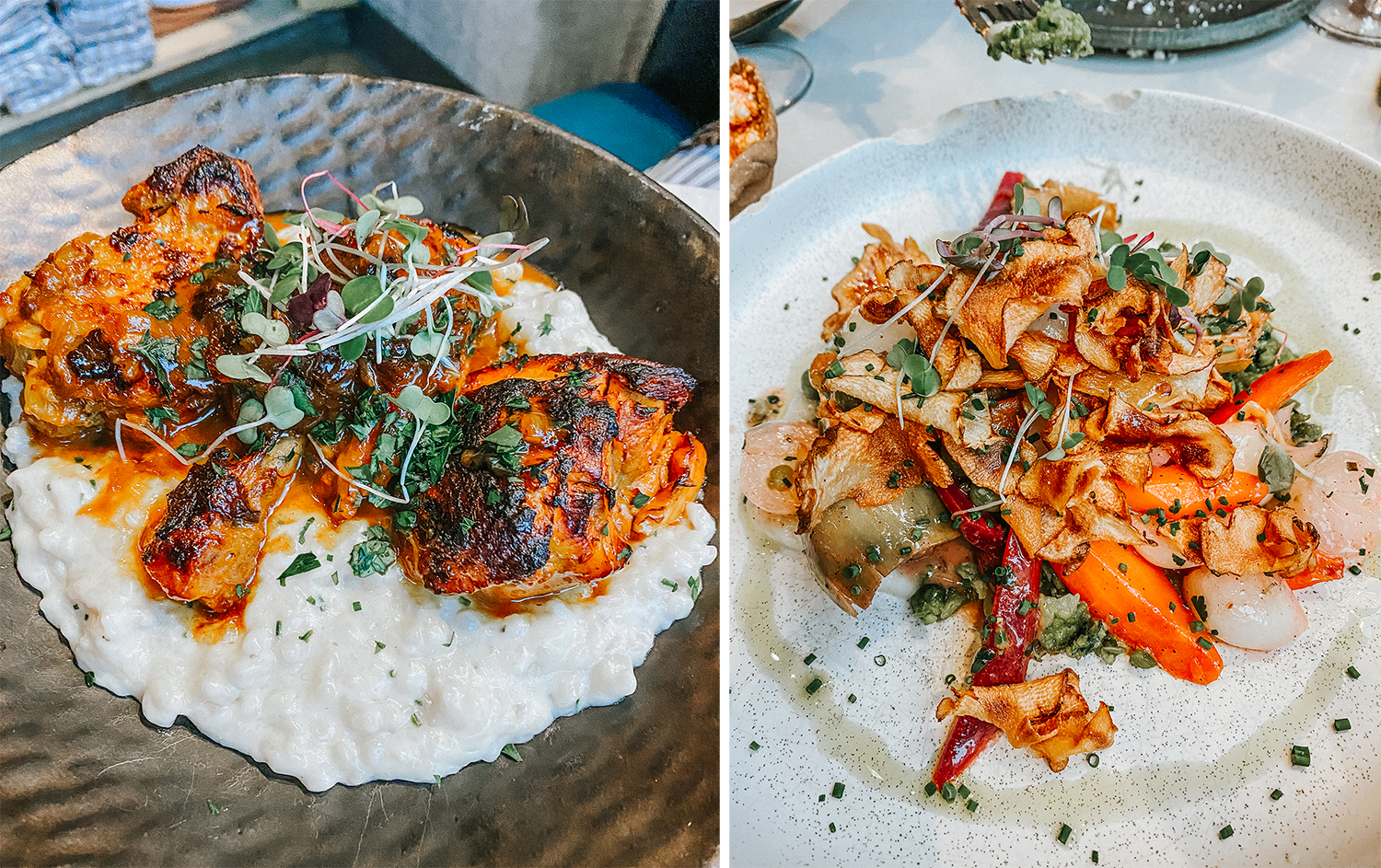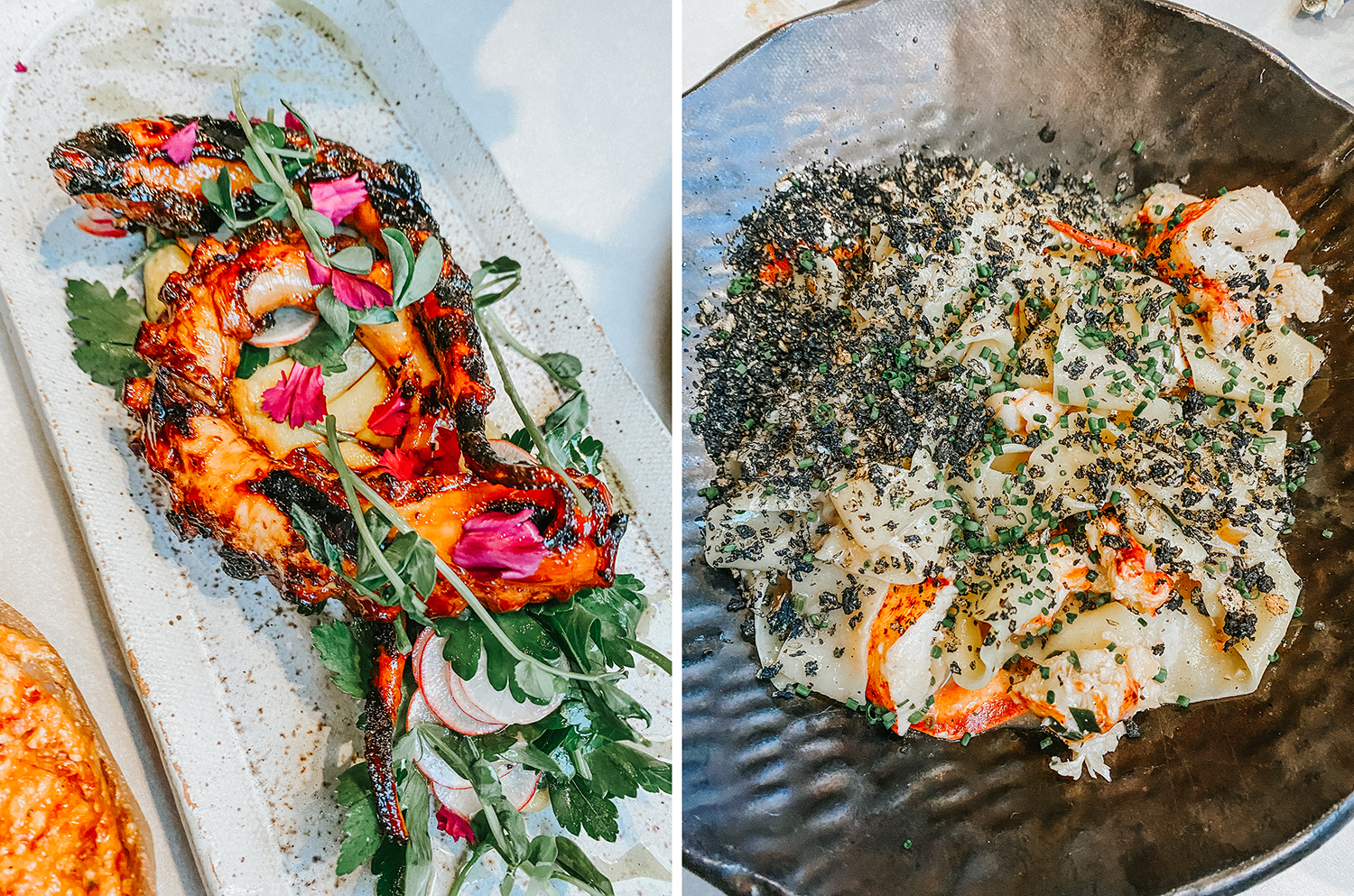 Committee – Yet another fabulous Greek restaurant but this time I got to experience Greek brunch. Holy moly it was fantastic. Incredible ambiance, really fresh ingredients, great cocktails and great brunch music. Get the Shakshouka to share [eggs baked in a pan of spiced tomato sauce, peppers, onions with feta and pita] and the Zucchini Crisps. I could have eaten 100 of those dipped in the sweet onion yogurt.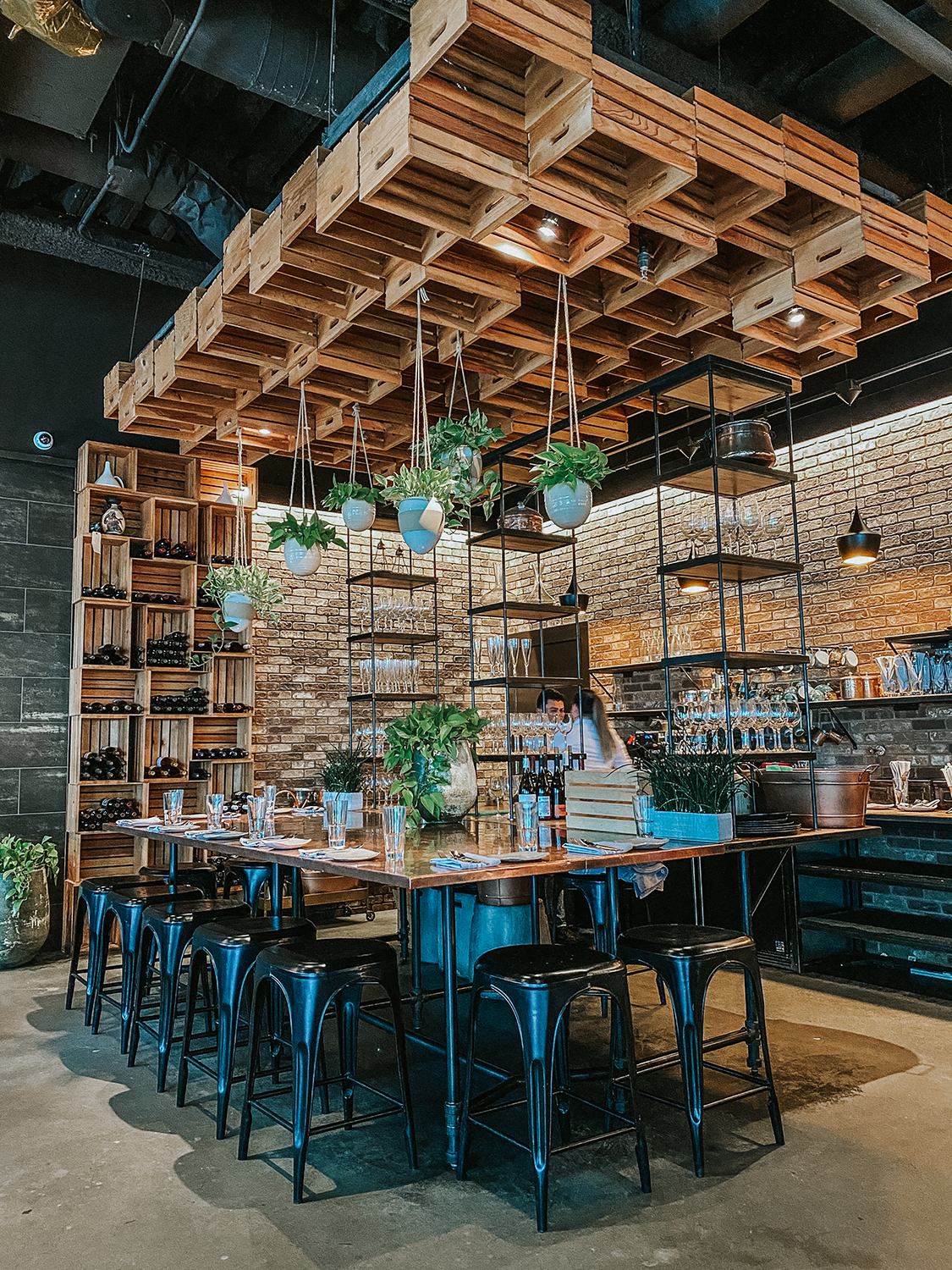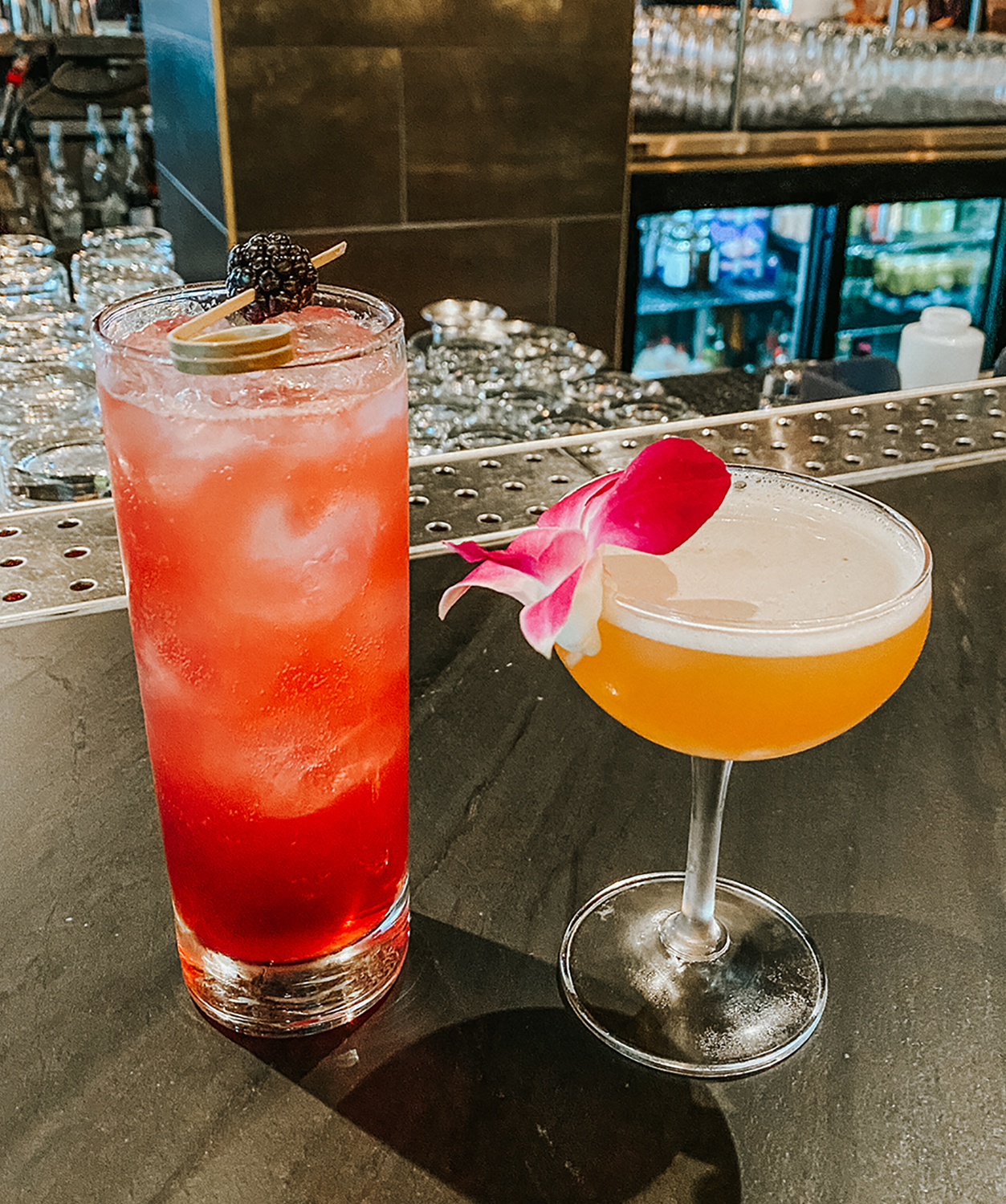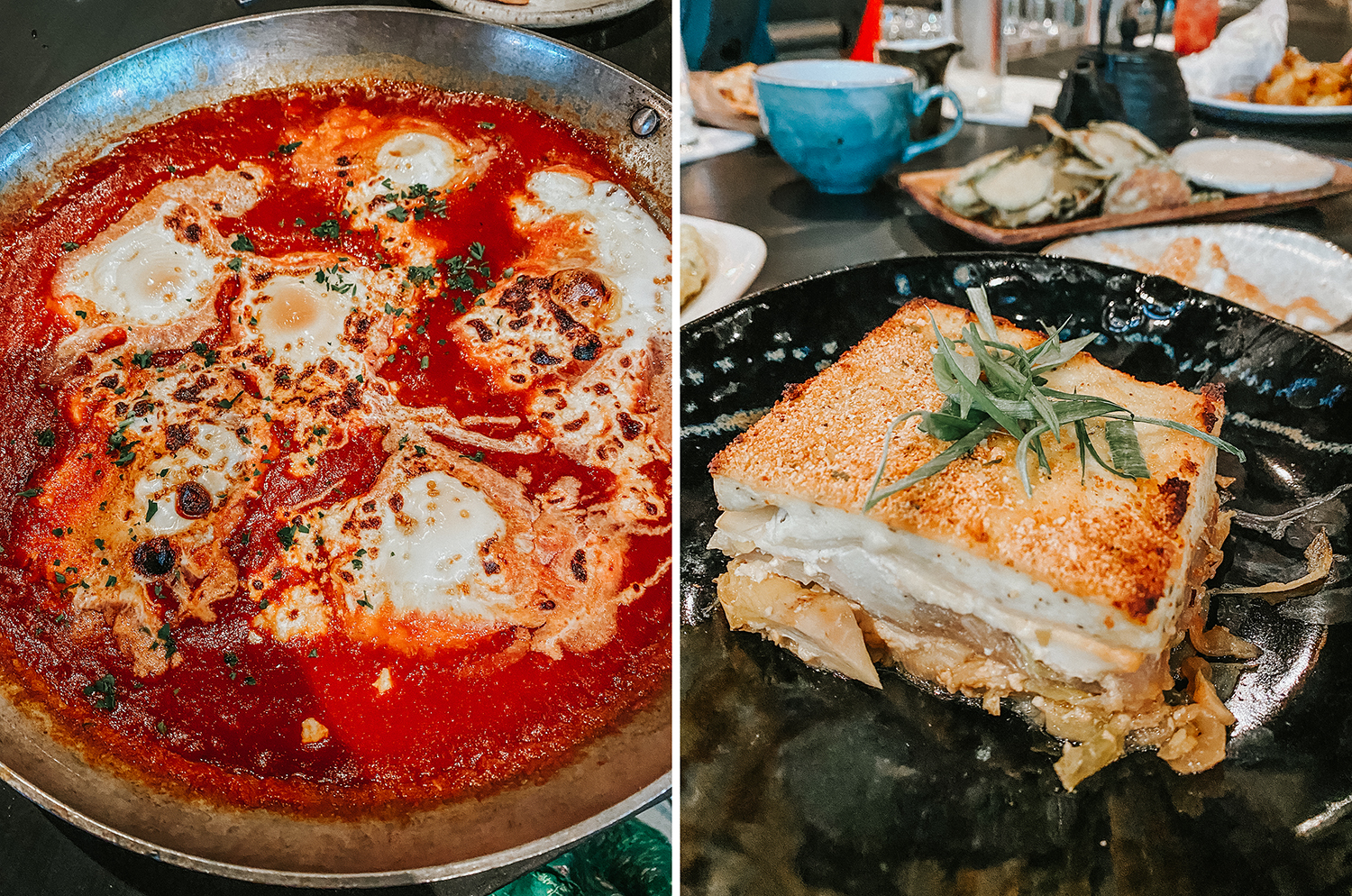 Inside The Newbury is their rooftop restaurant Contessa and The Street Car, located downstairs off the lobby. The decor in Contessa is a literal work of art. Every single piece of furniture and tile is so rich and gorgeous it's a visual masterpiece. Contessa wasn't quite open when we were there but we eat at The Street Car our last night and the baked oysters were my favorite from the entire trip. The service was also excellent not just at the bar but also throughout the hotel. My mom and her husband have already booked a stay again at The Newbury for this coming Fall.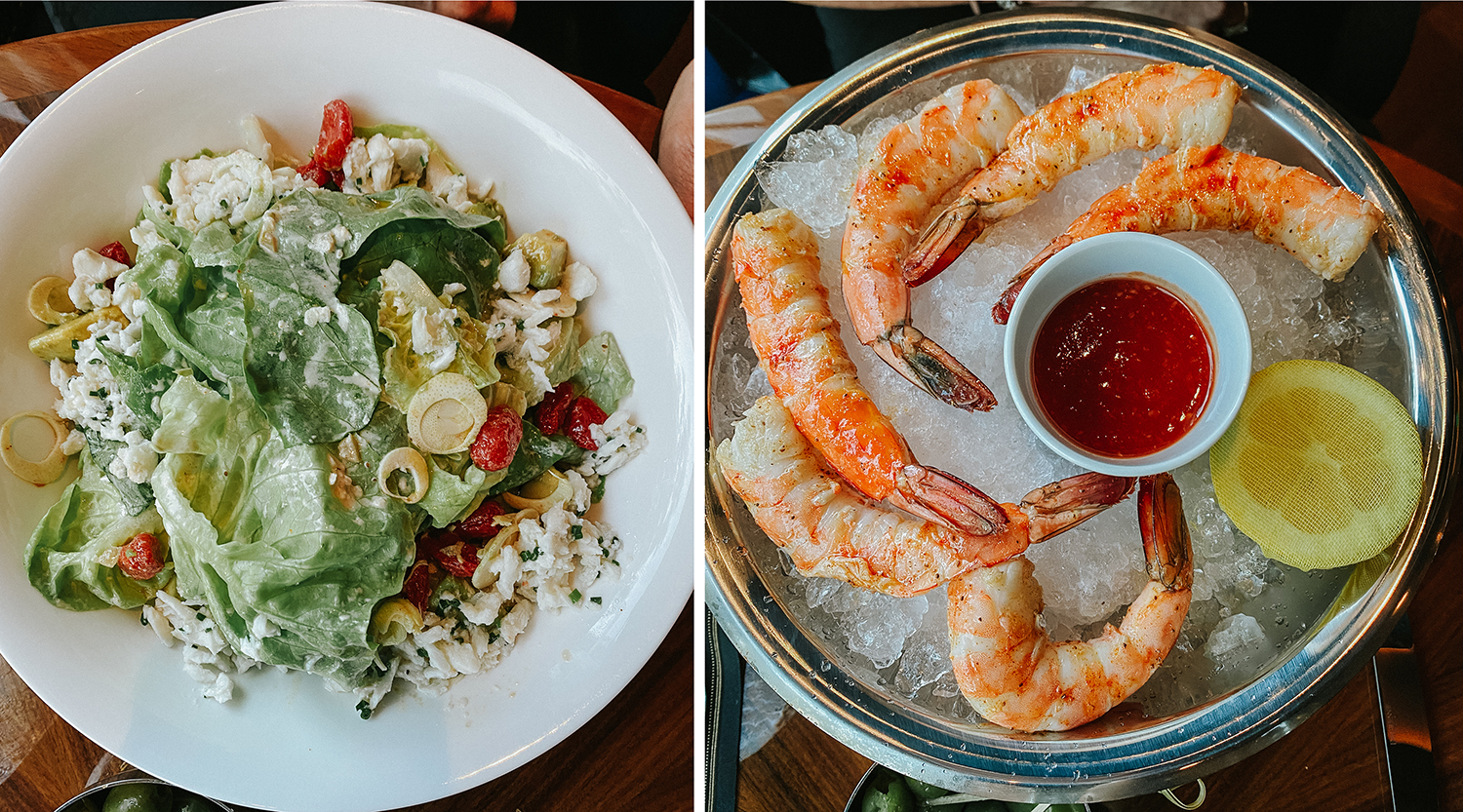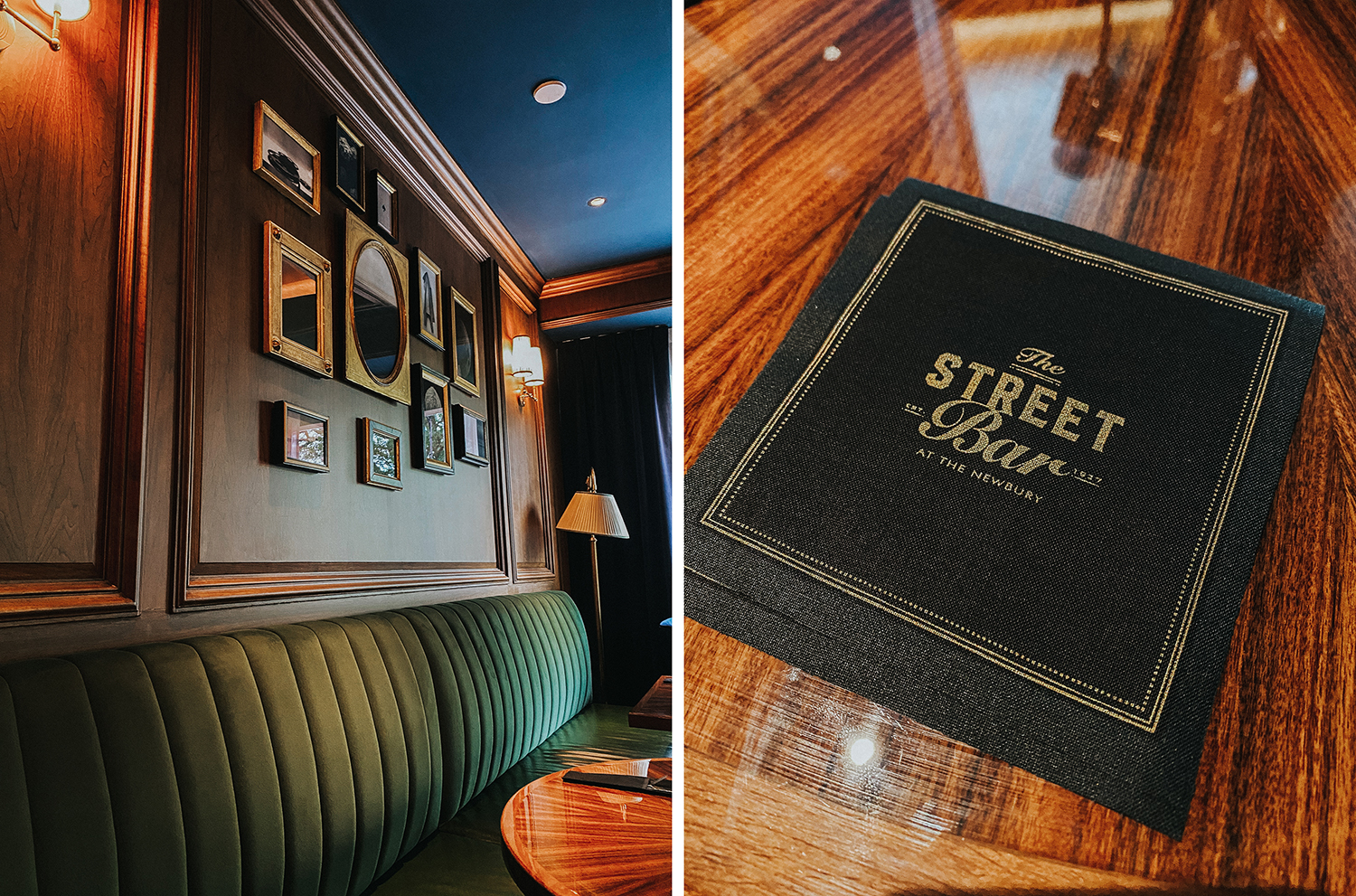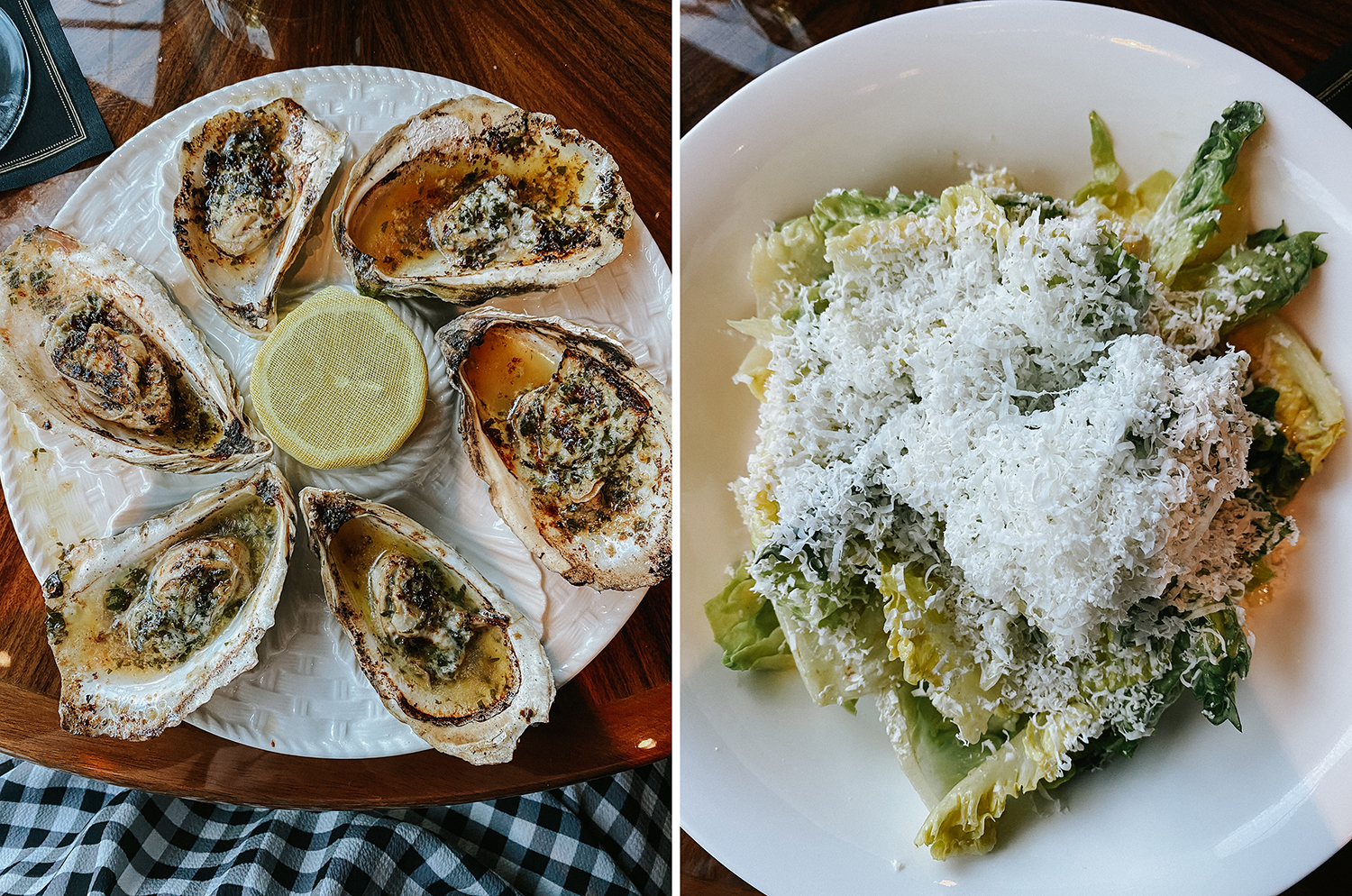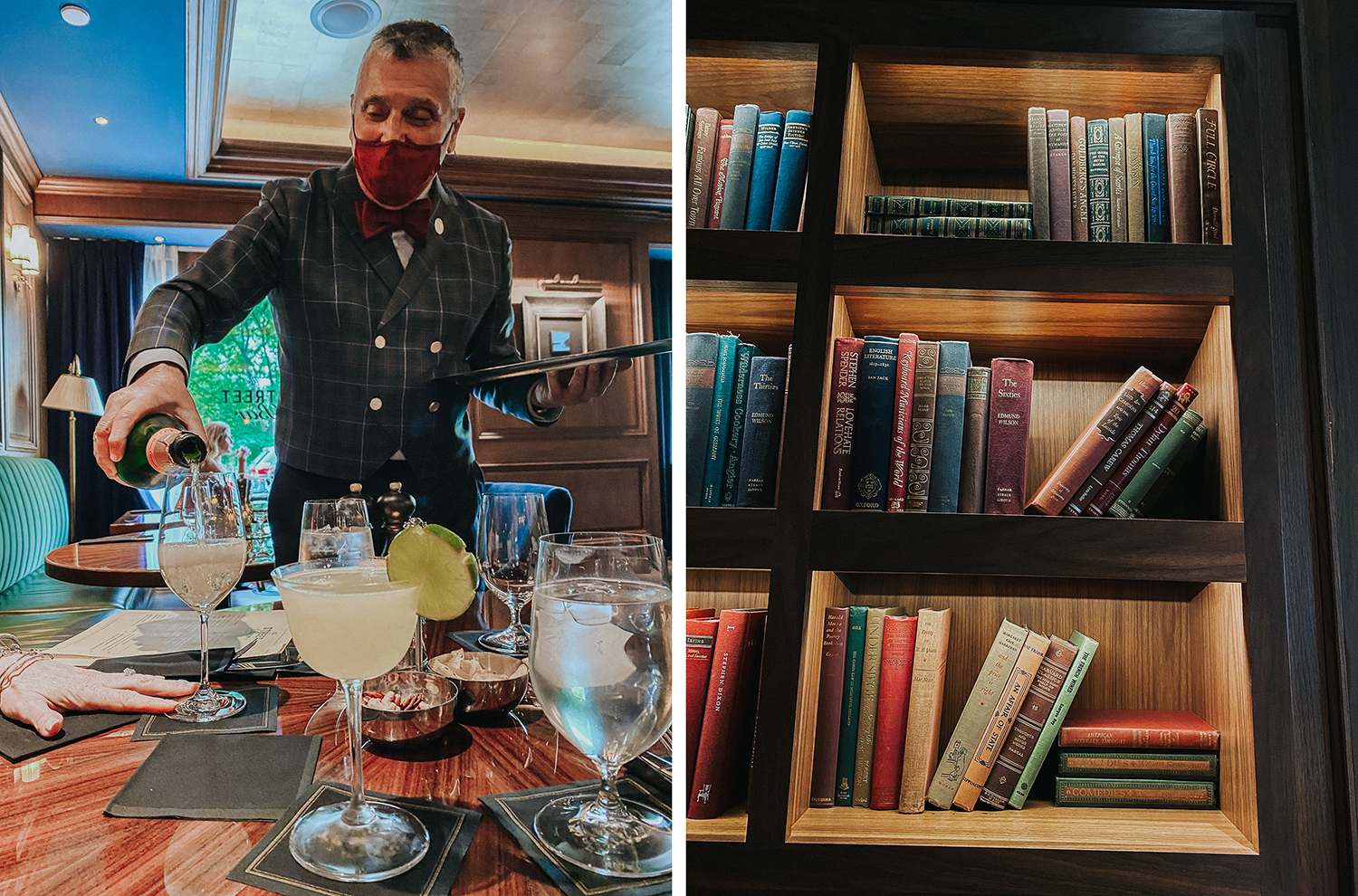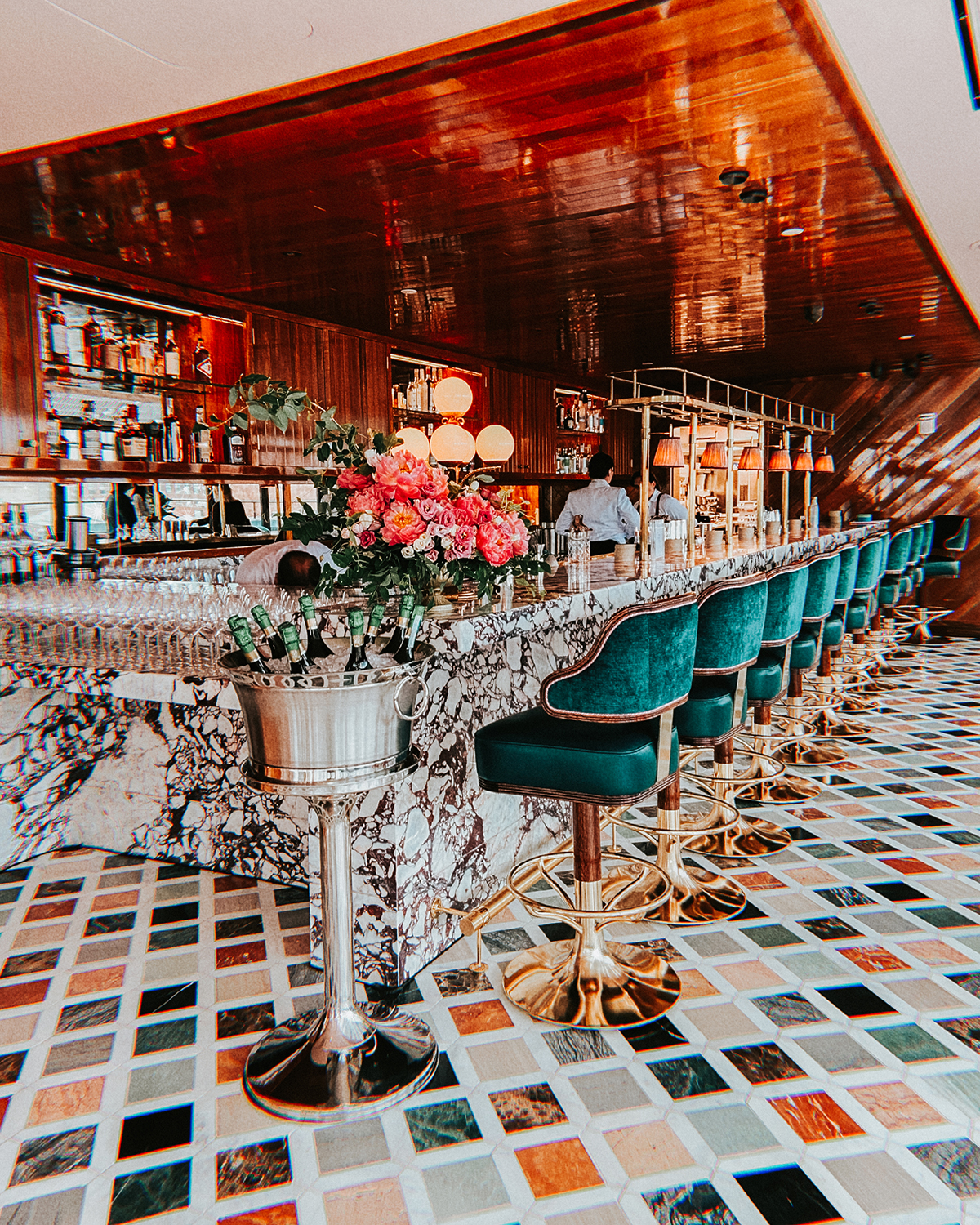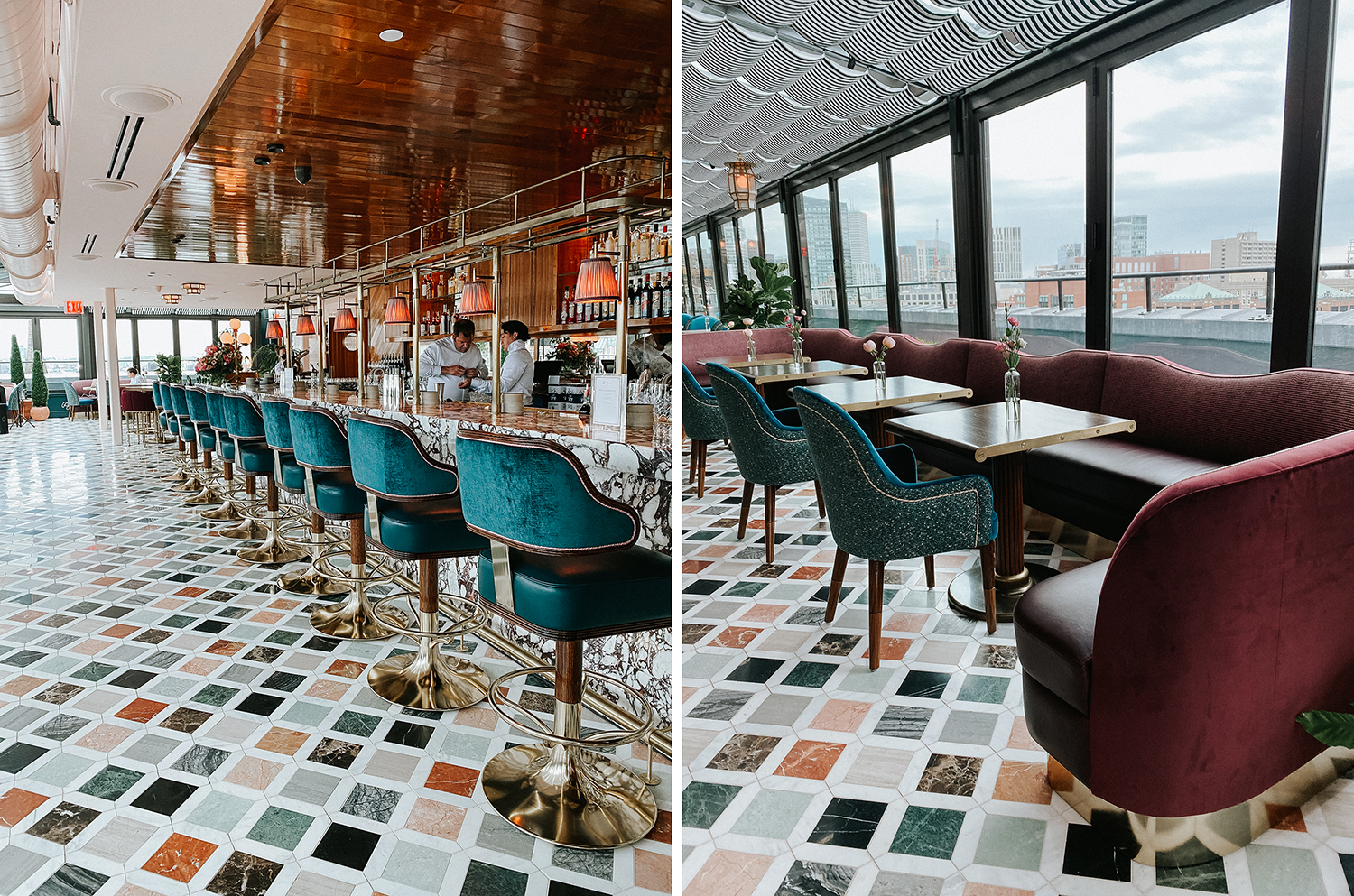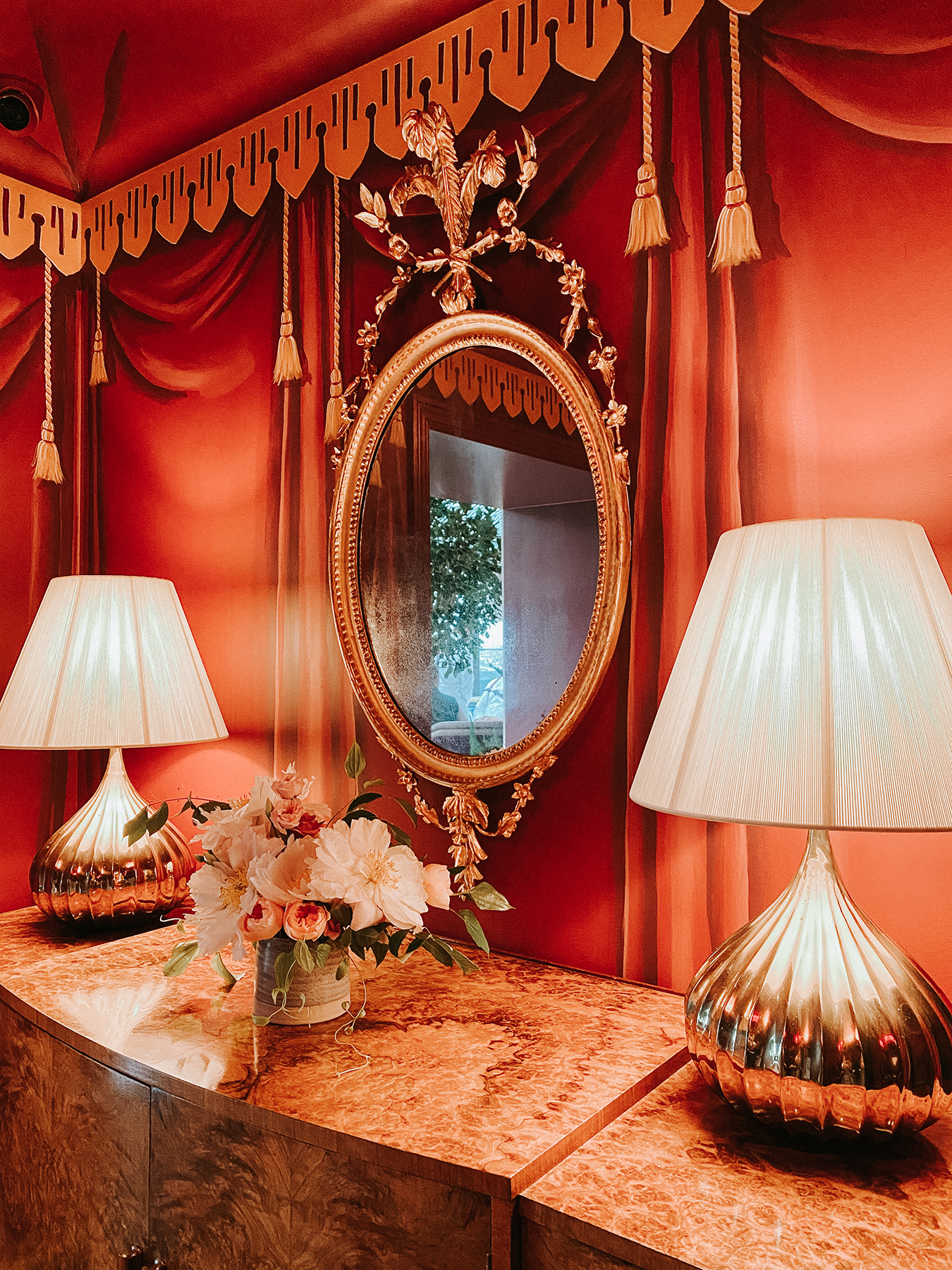 If you've been to Boston what were some of your favorite spots? Let me know for my next trip!