Savannah is one of the best cities in the South so whenever I can visit I jump at the chance. Now that travel is opening back up in the US, a girlfriend and I headed down for a quick weekend getaway. I hadn't been back since 2012 so a trip was long overdue. Savannah is such an easy drive from Atlanta and other Southern cities and Spring is the perfect season to start visiting. I asked my audience on Instagram what their must-visit spots were and they really came through. We tried to visit as many as possible but unfortunately, time didn't allow us to see everything. I am including the top suggestions in this post since they were crowd favorites. Let's recap!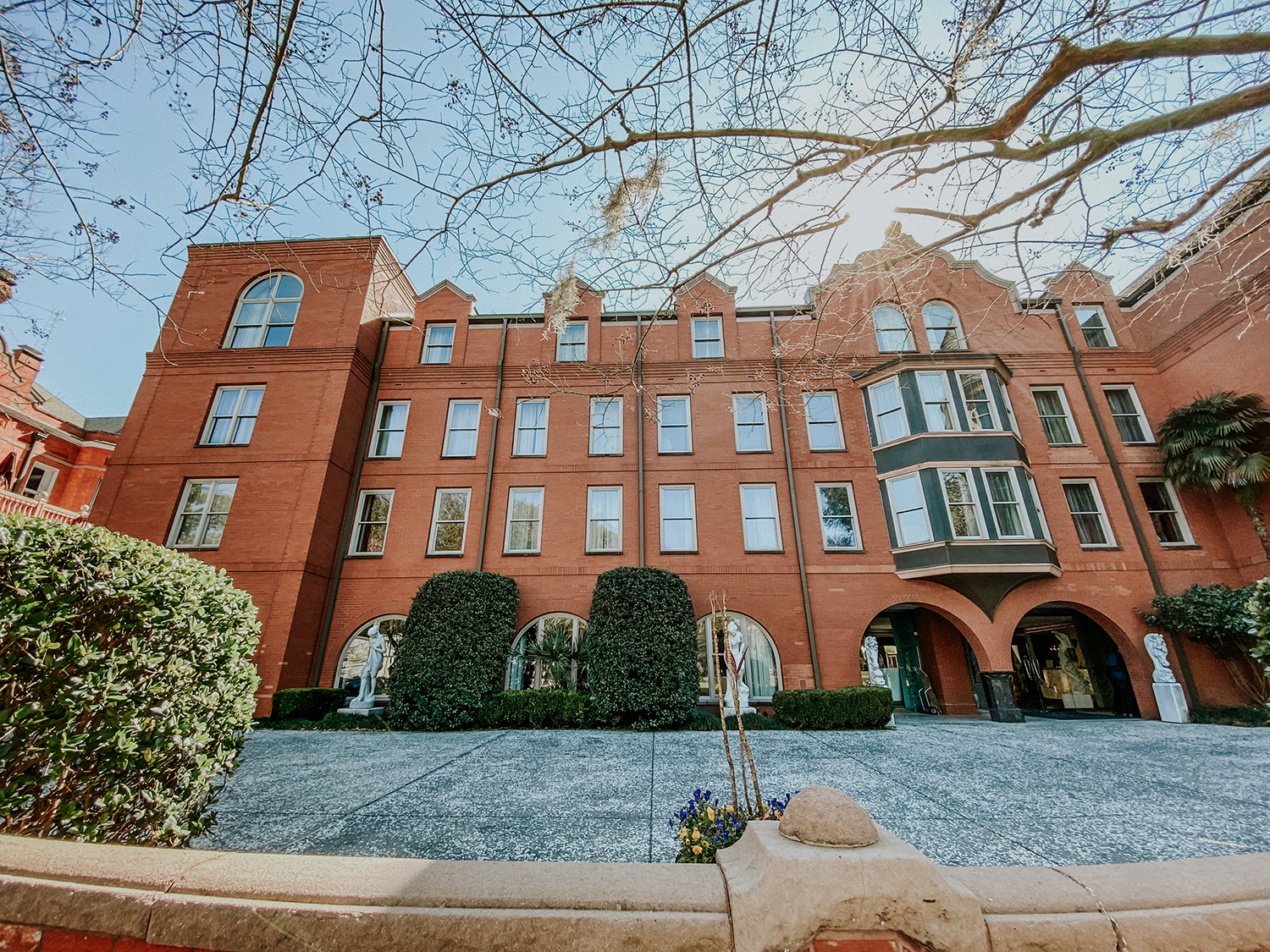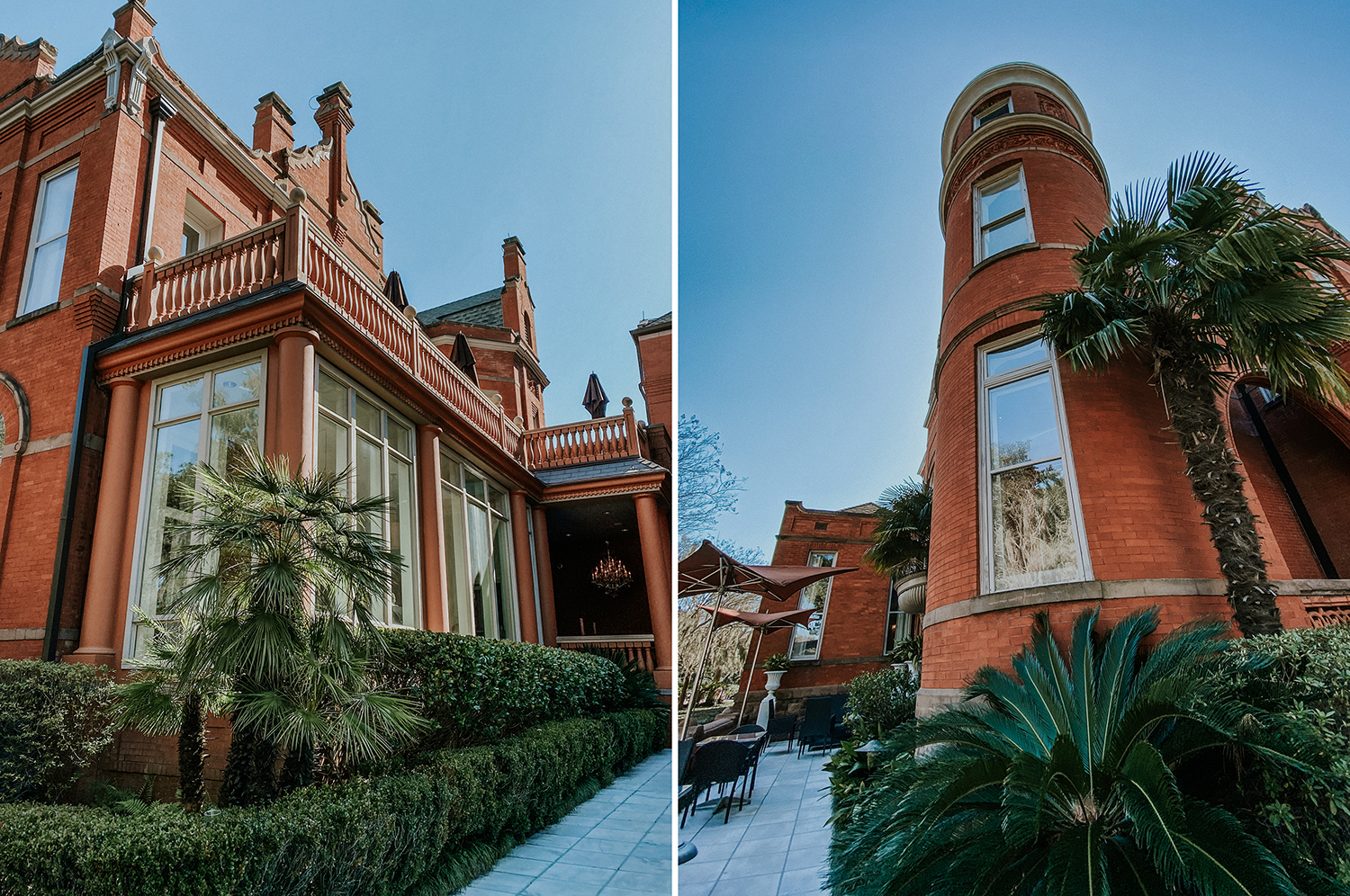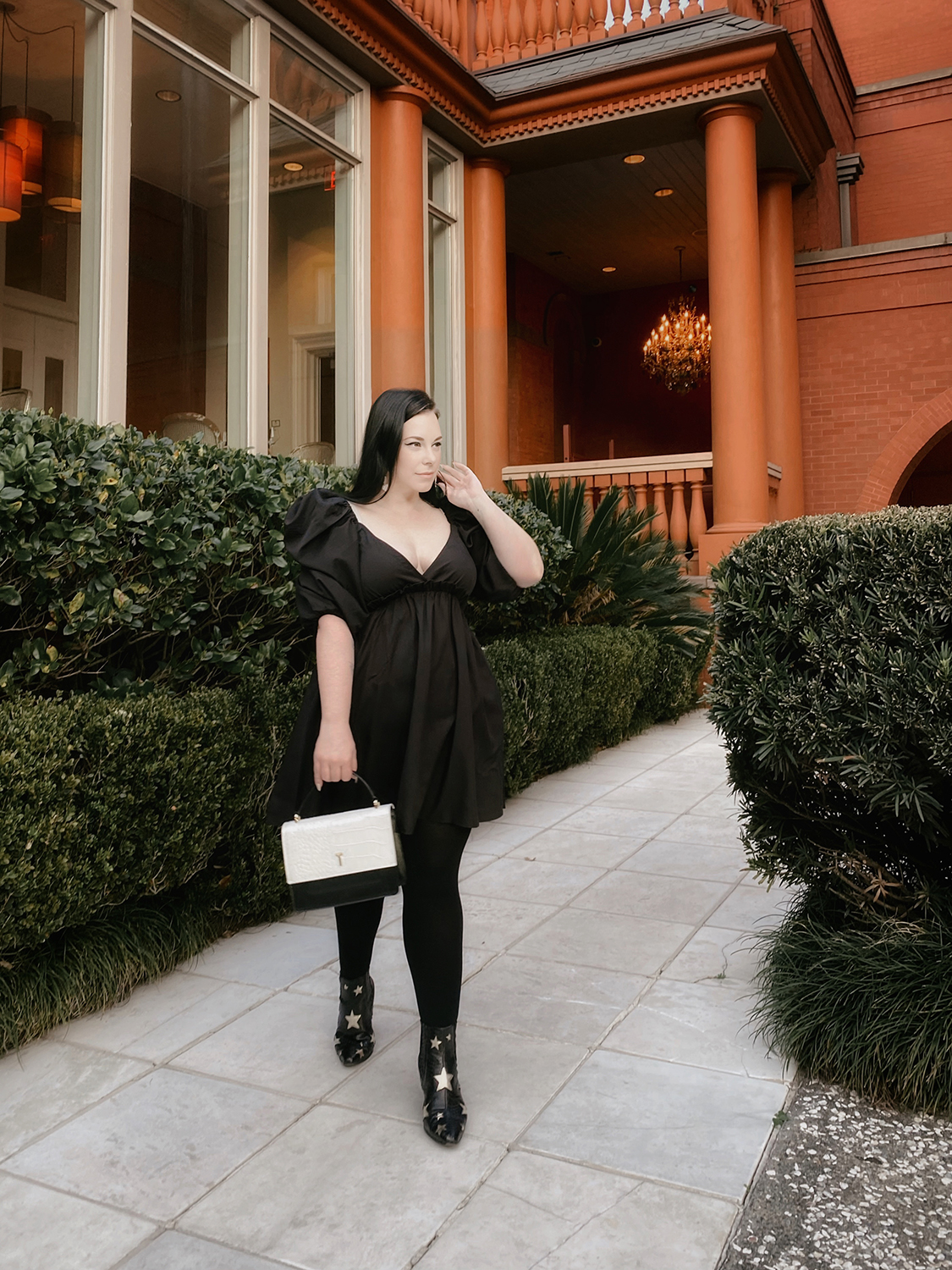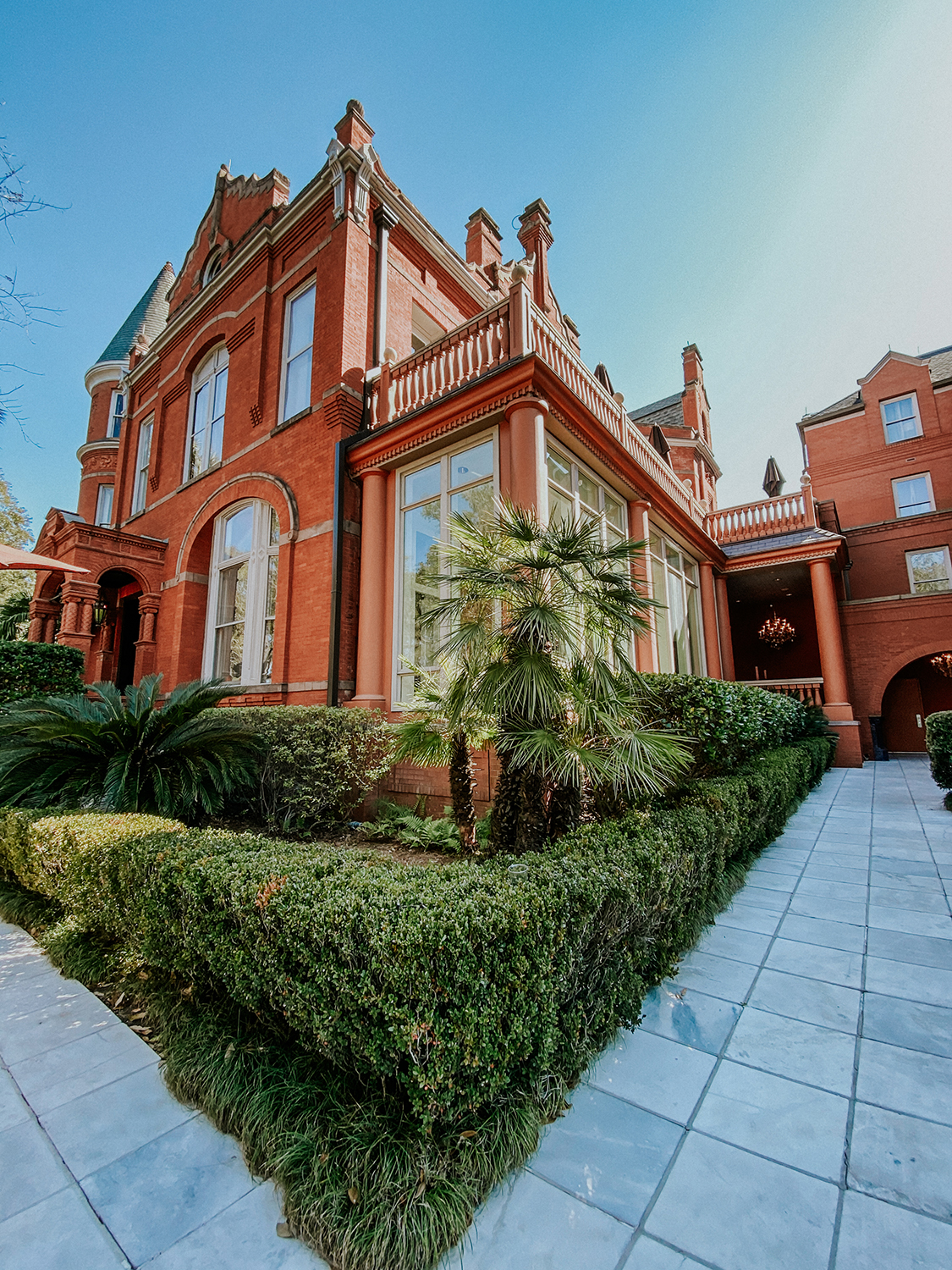 Stay:
Mansion on Forsyth Park – My first time staying at this beautiful hotel (Monica actually got married here) and the location could not have been better. Situated directly across from historic Forsyth Park and the famous fountain, the location could not have been better. It's great for families, couples and bachelorette trips.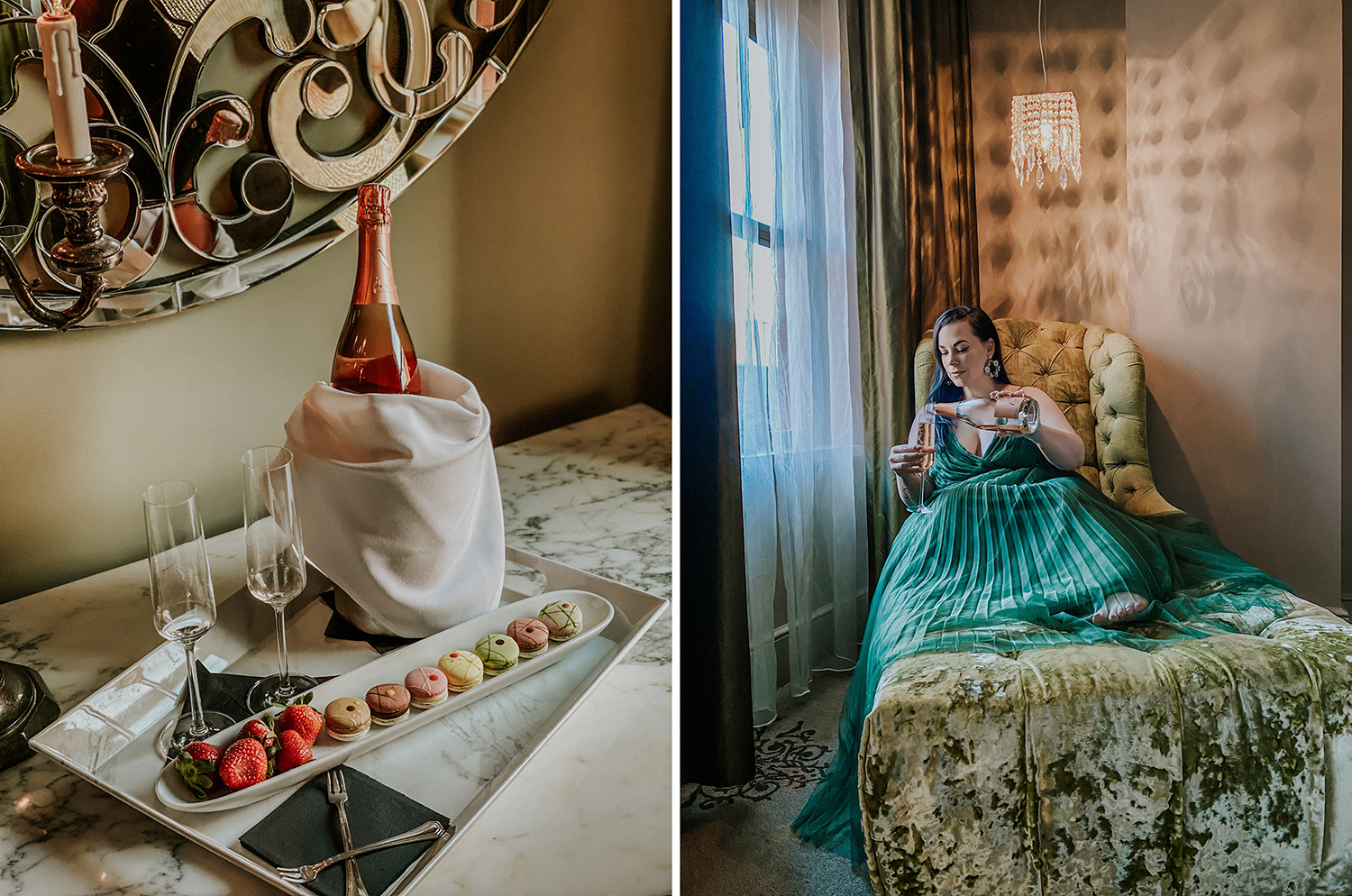 The Bath Buttler turndown service was one of the highlights of the stay. There was nothing like coming back to my room after walking (and drinking) for miles and unwinding in a warm bath already drawn. The service includes champagne for two, a drawn bubble bath, plush robes and slippers laid out. I've never stayed at a hotel that offered this and it'll be hard to go back.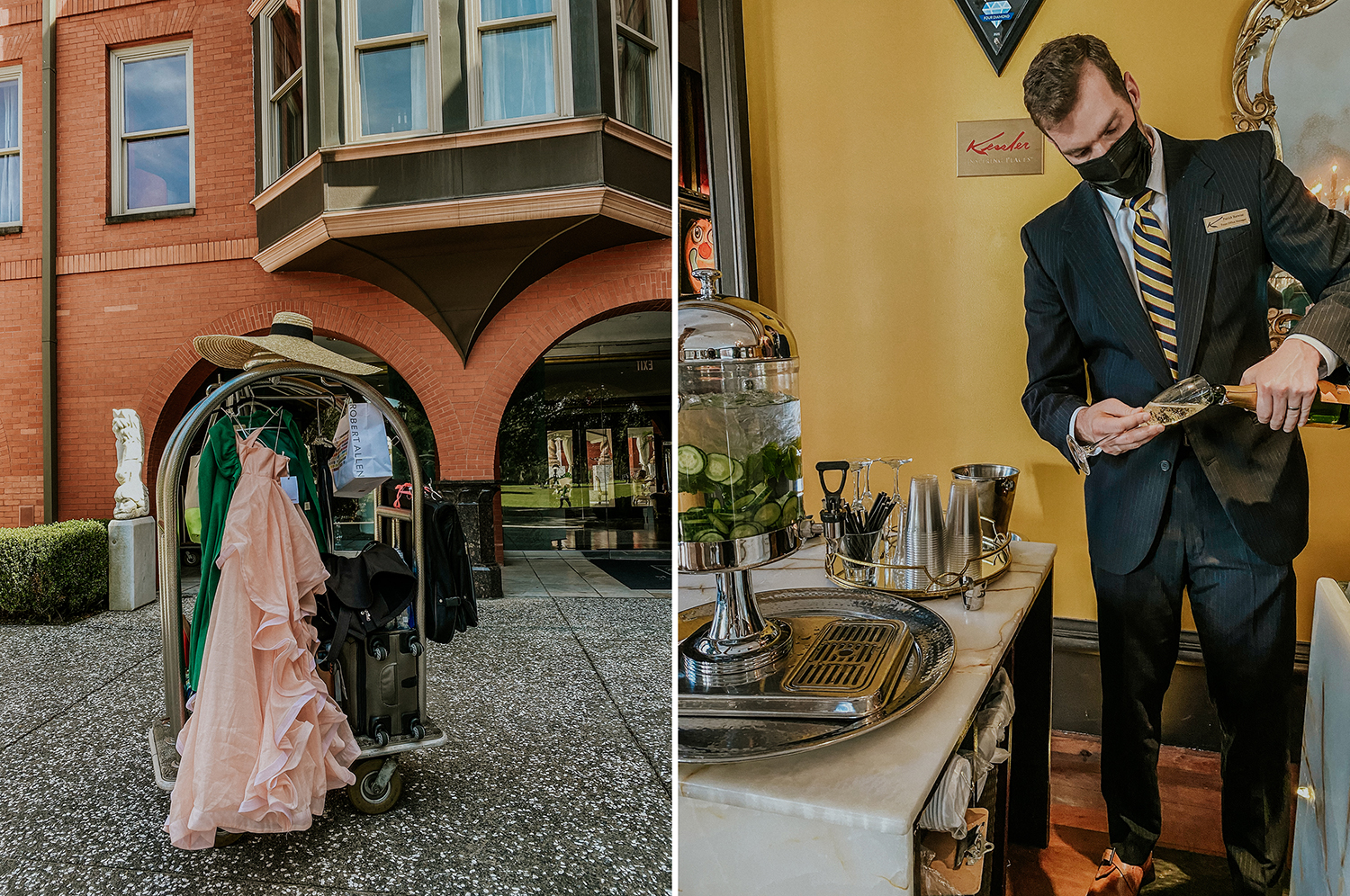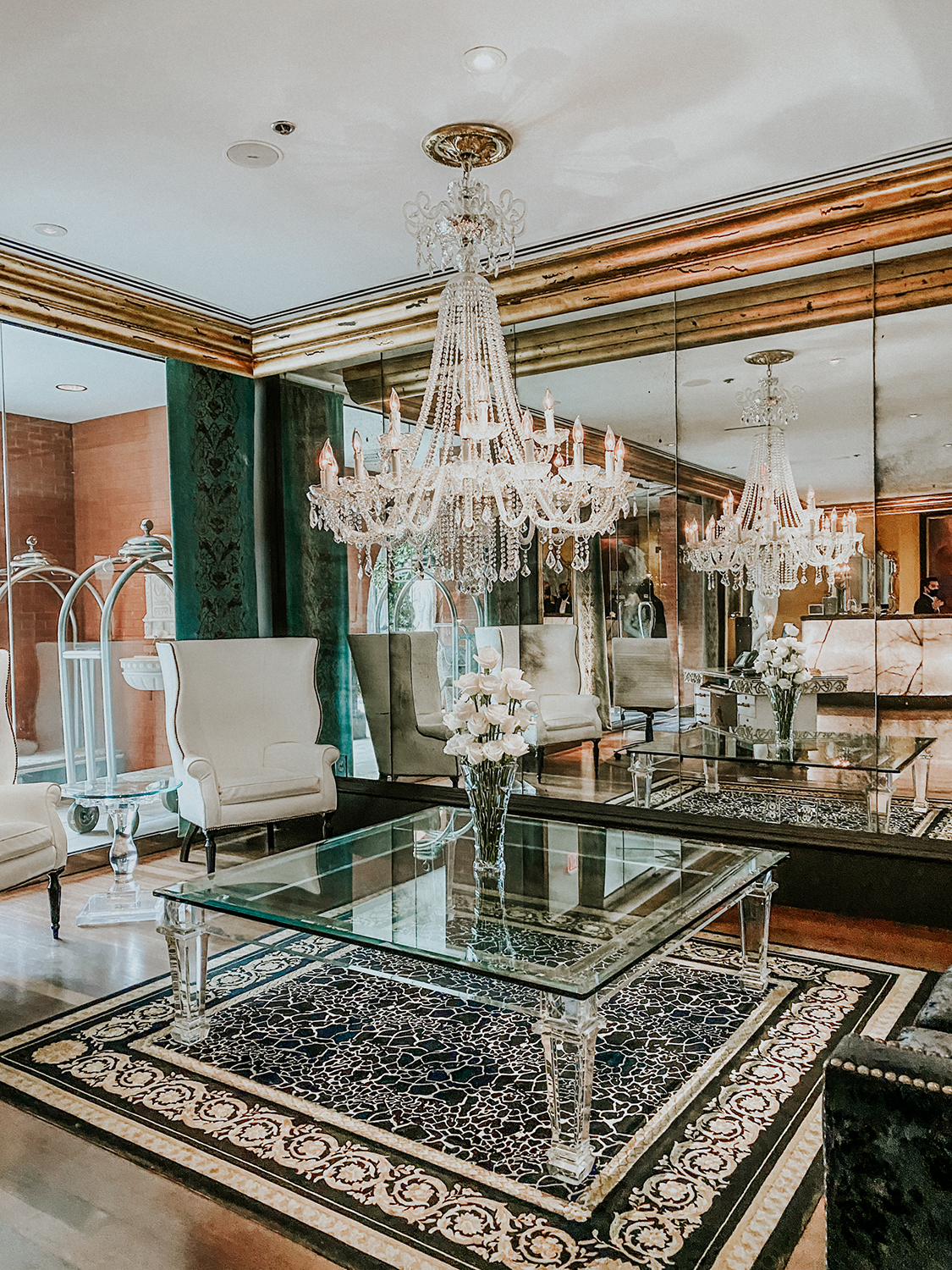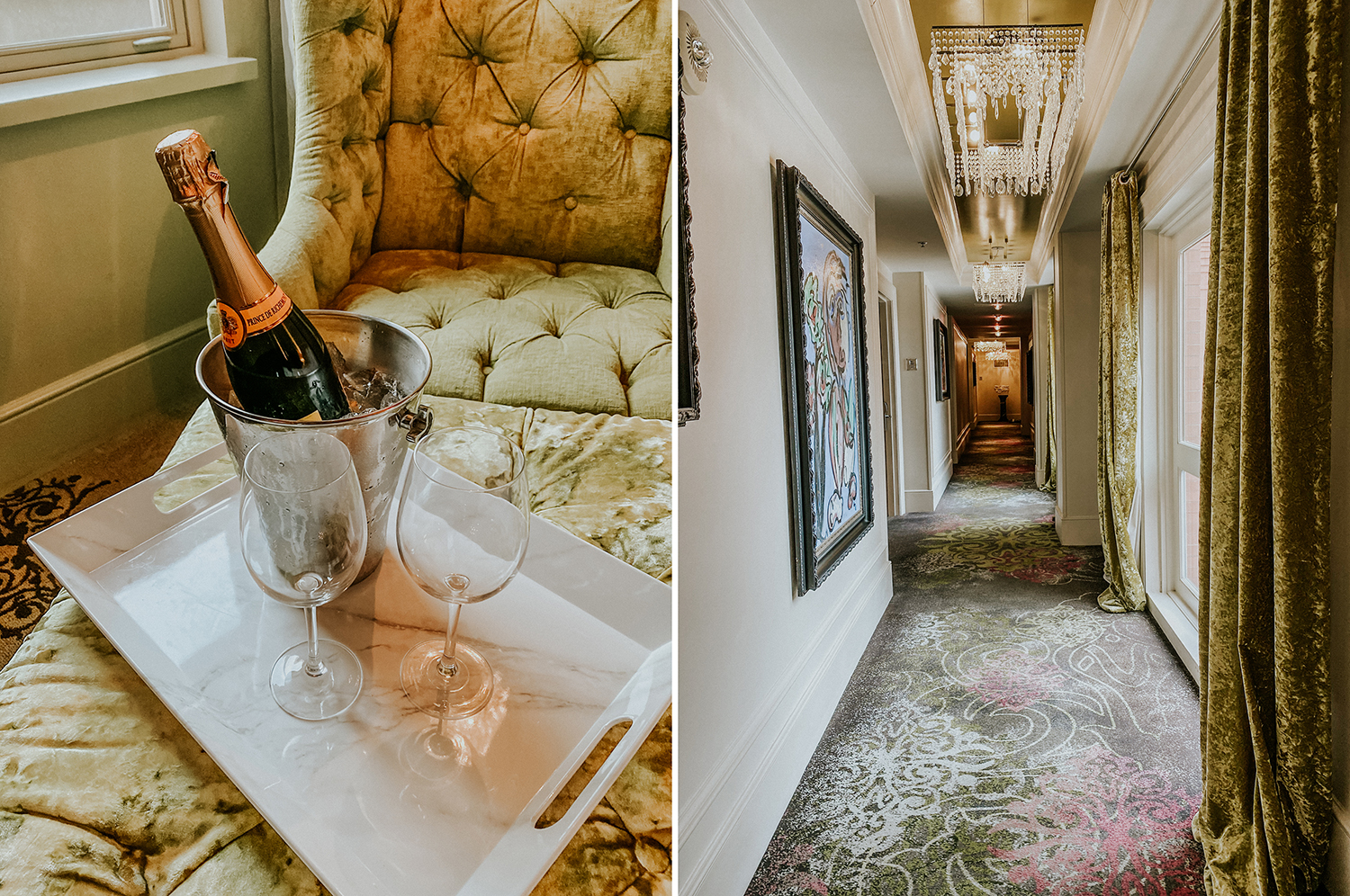 Room service is also offered and if you have been following my travel posts for a while you know how much I love room service. It is a deciding factor when booking a hotel. The Mansion hosts afternoon tea which is a must. It's offered at 1pm and 4pm Friday and Sunday only in the Marble Garden Courtyard. We ate a lot of food in the 3 days we were there and both of us said multiple times that the food served during the tea was some of the best we had the entire trip. Also, the green and white chairs are the perfect photo backdrop!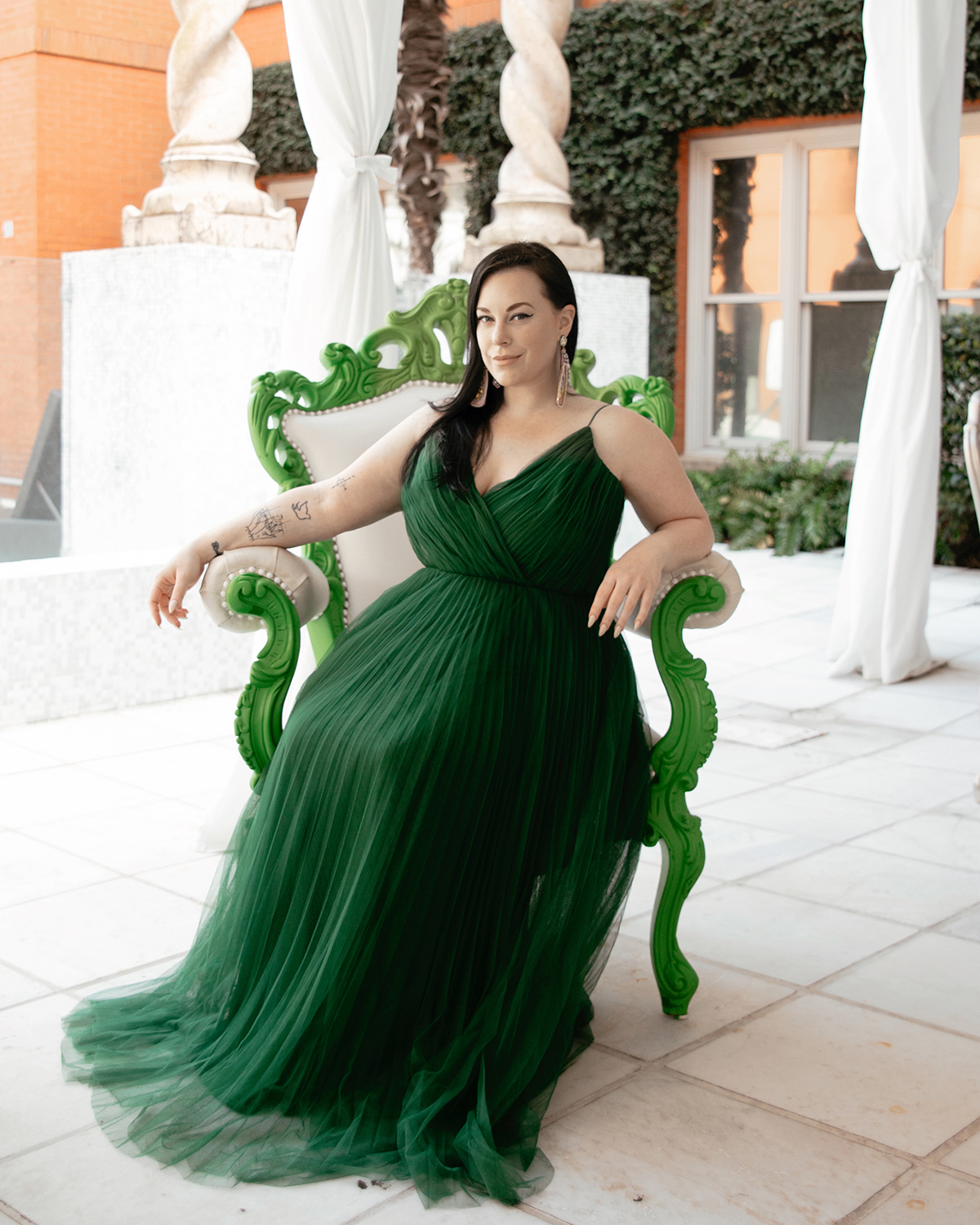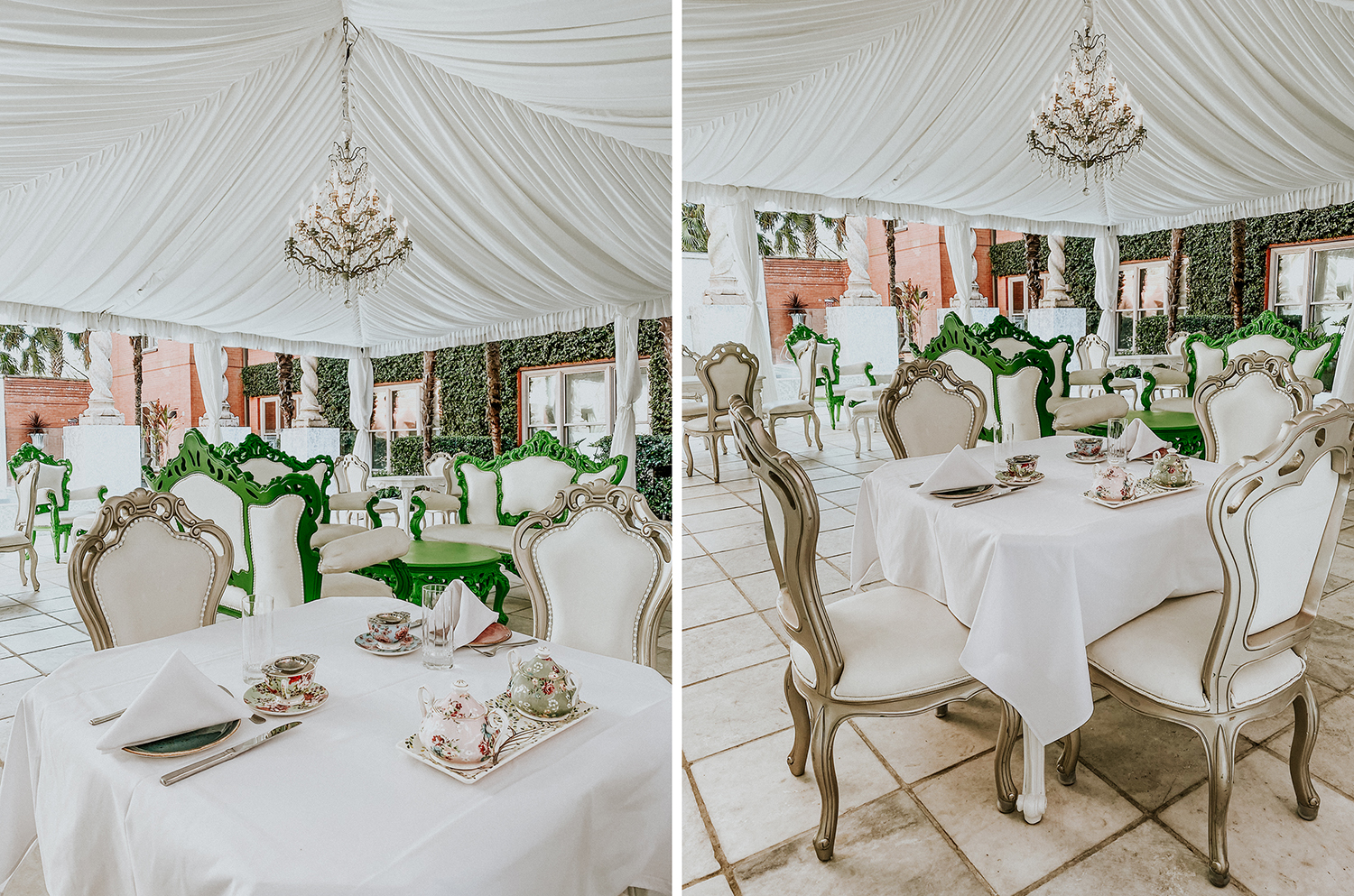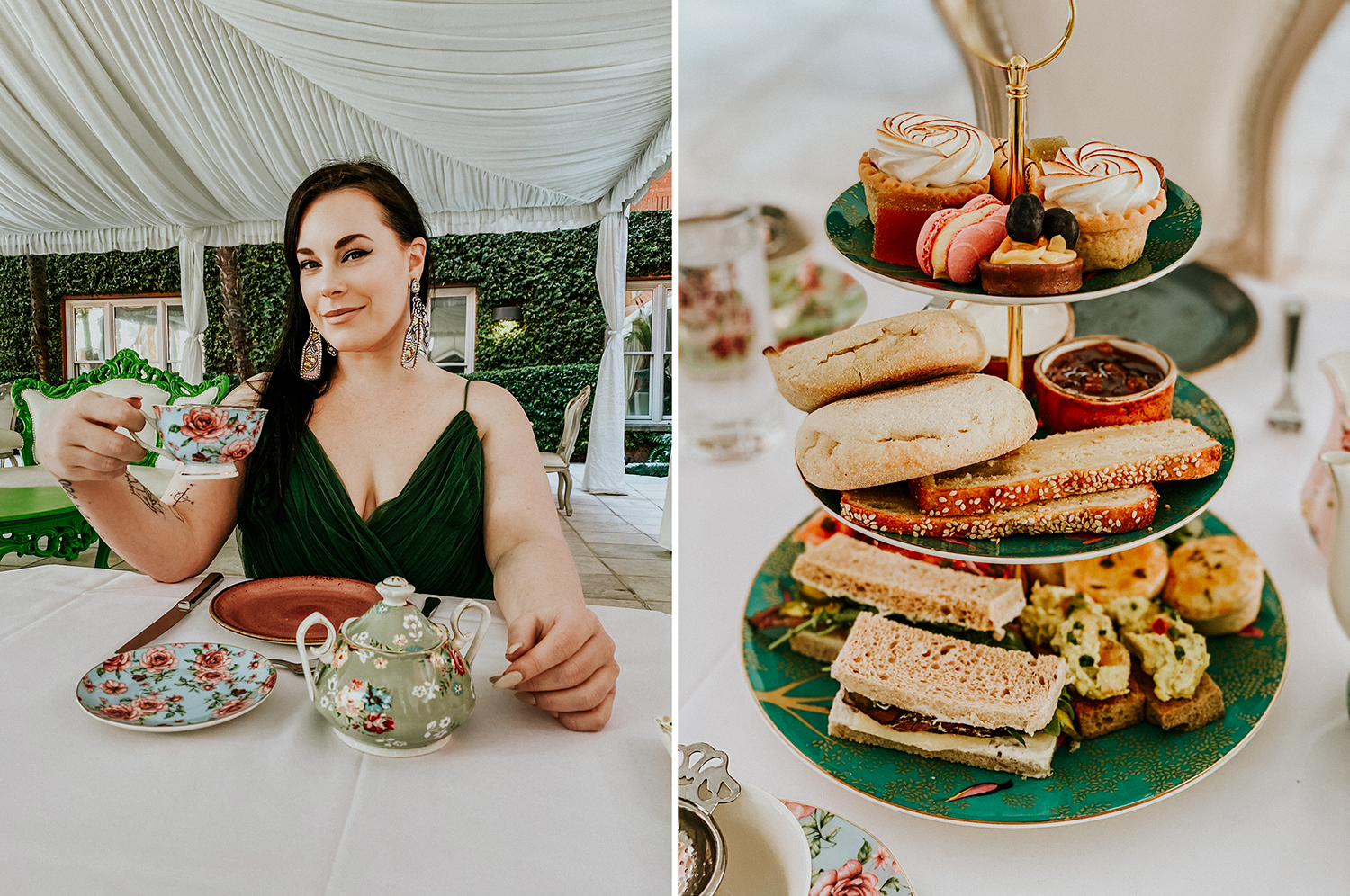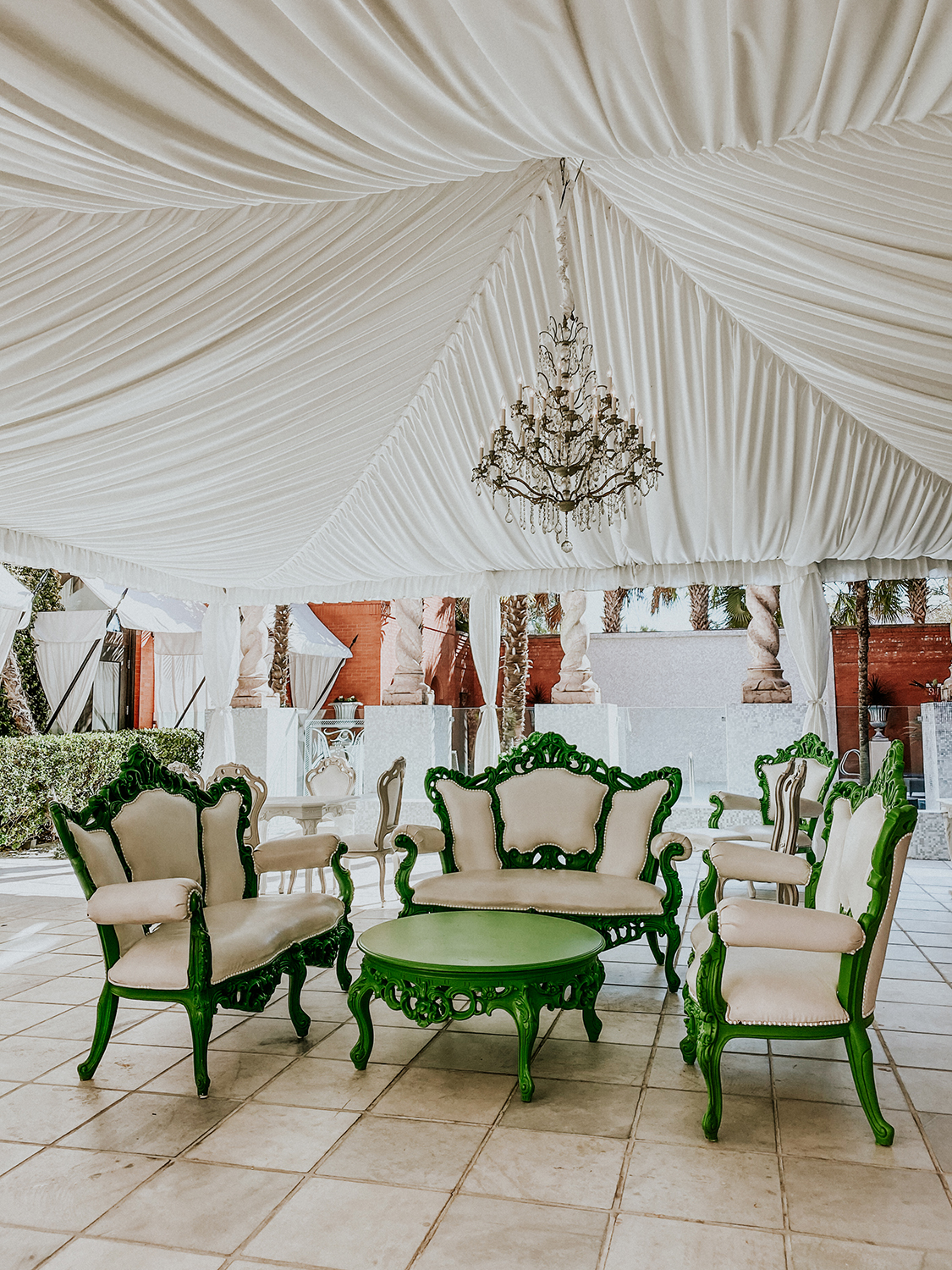 The Mansion on Forsyth has a fitness center, an outdoor heated pool, art gallery, bike rentals, valet, is pet-friendly and offers champagne upon arrival. *YES PLEASE*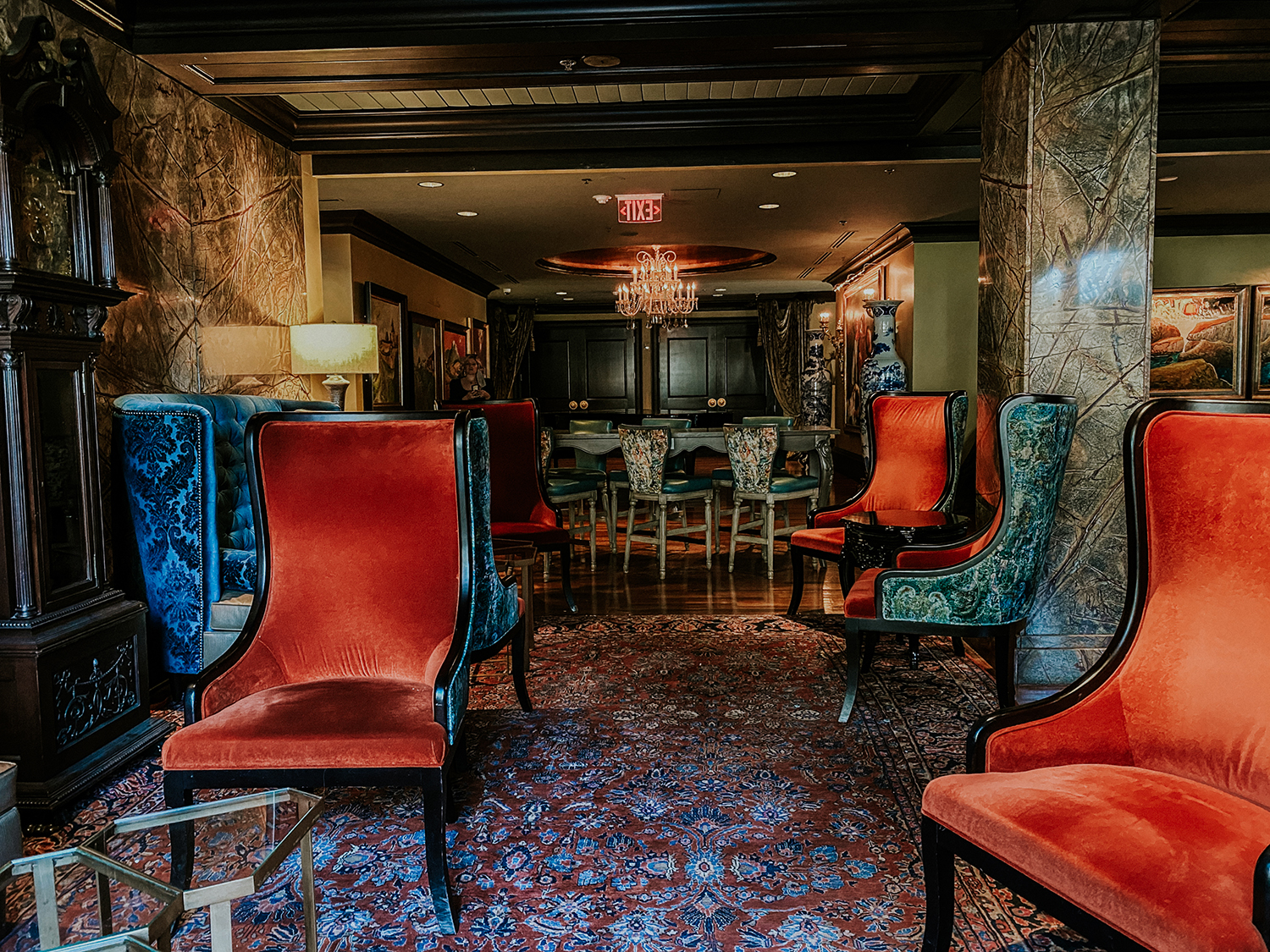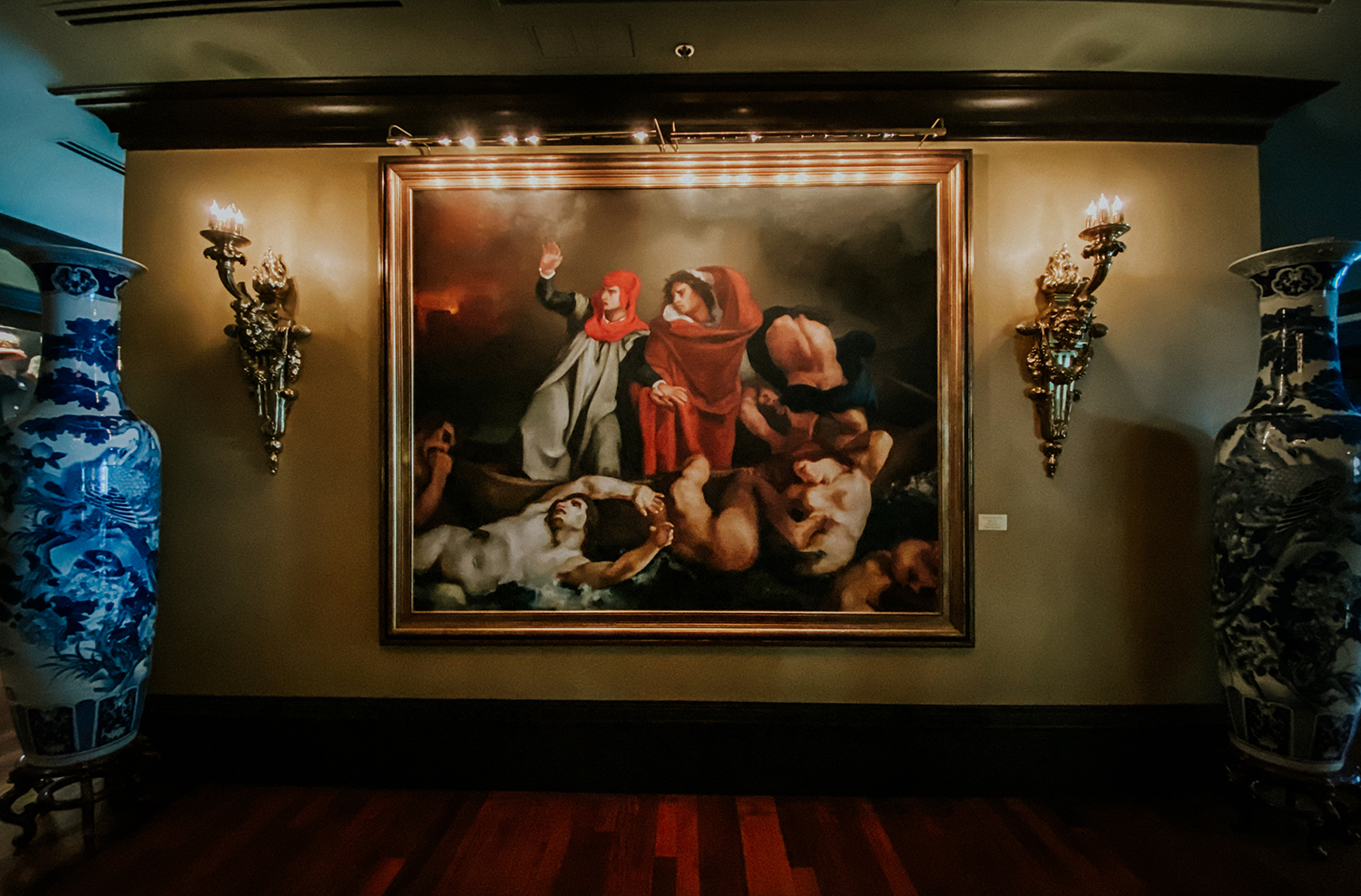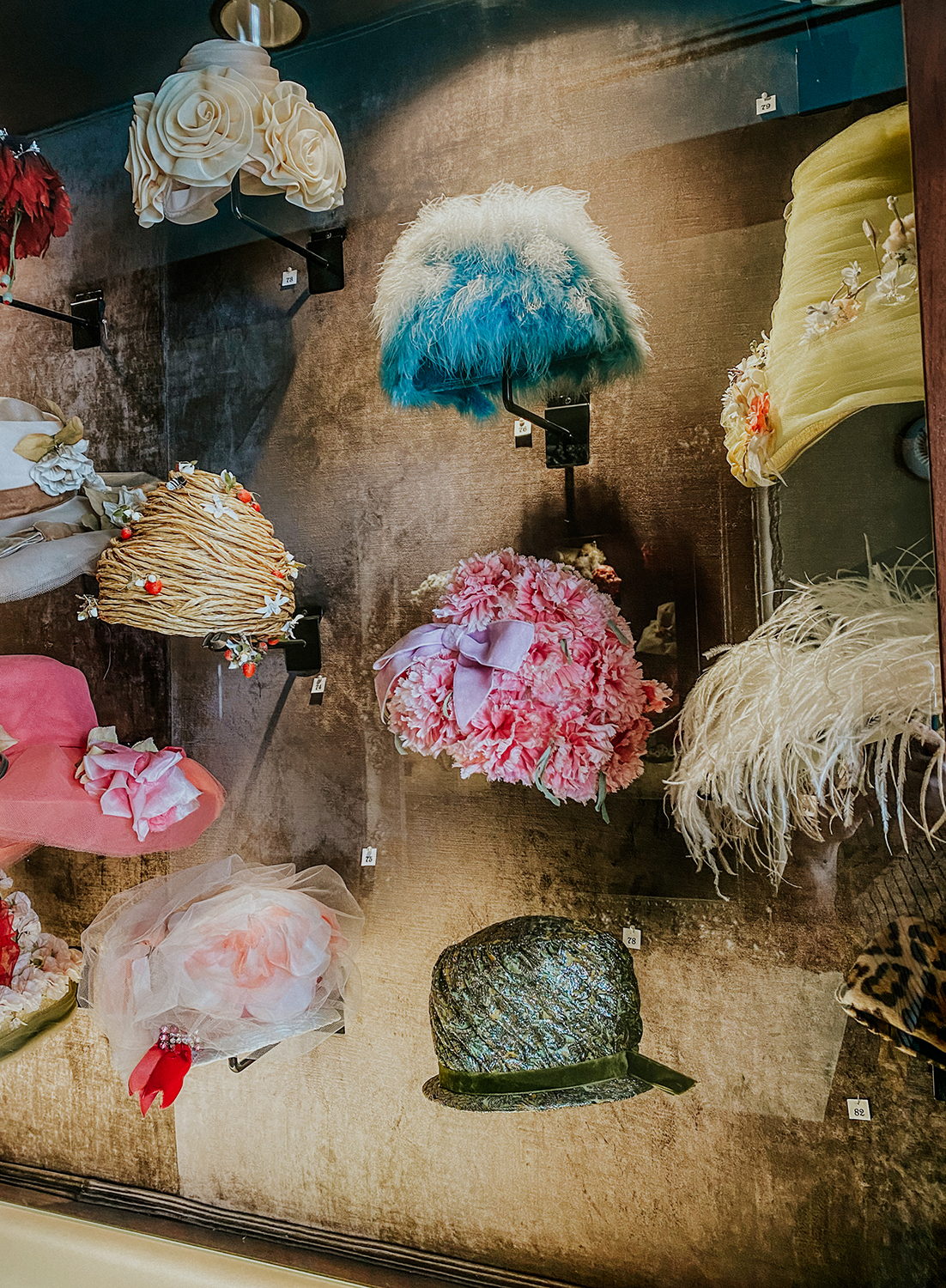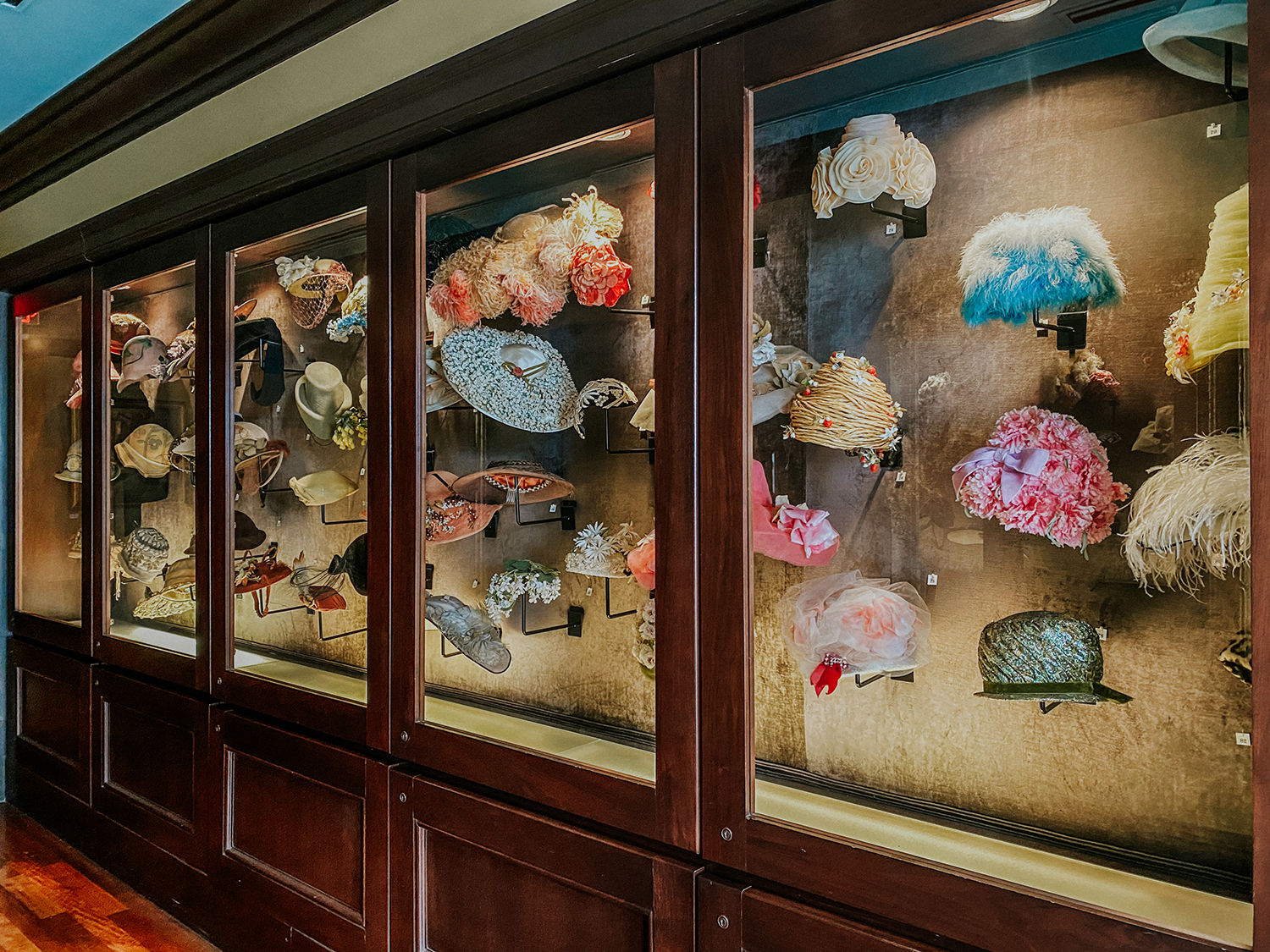 Rooftop Bars in Savannah:
Myrtle & Rose Rooftop Garden – Check out their jazz brunch for shareable plates, live music and craft cocktails.
The Lost Square – Catch all the riverfront panorama views on this rooftop perched at the top of The Alida Hotel. From seasonal cocktails to craft beer and small plates, this spacious rooftop is perfect for larger groups.
Peregrin – This is a roof deck in the Perry Lane Hotel and the views are stunning. Take a look at their Instagram for scenery and cocktails. A must for sunset happy hour!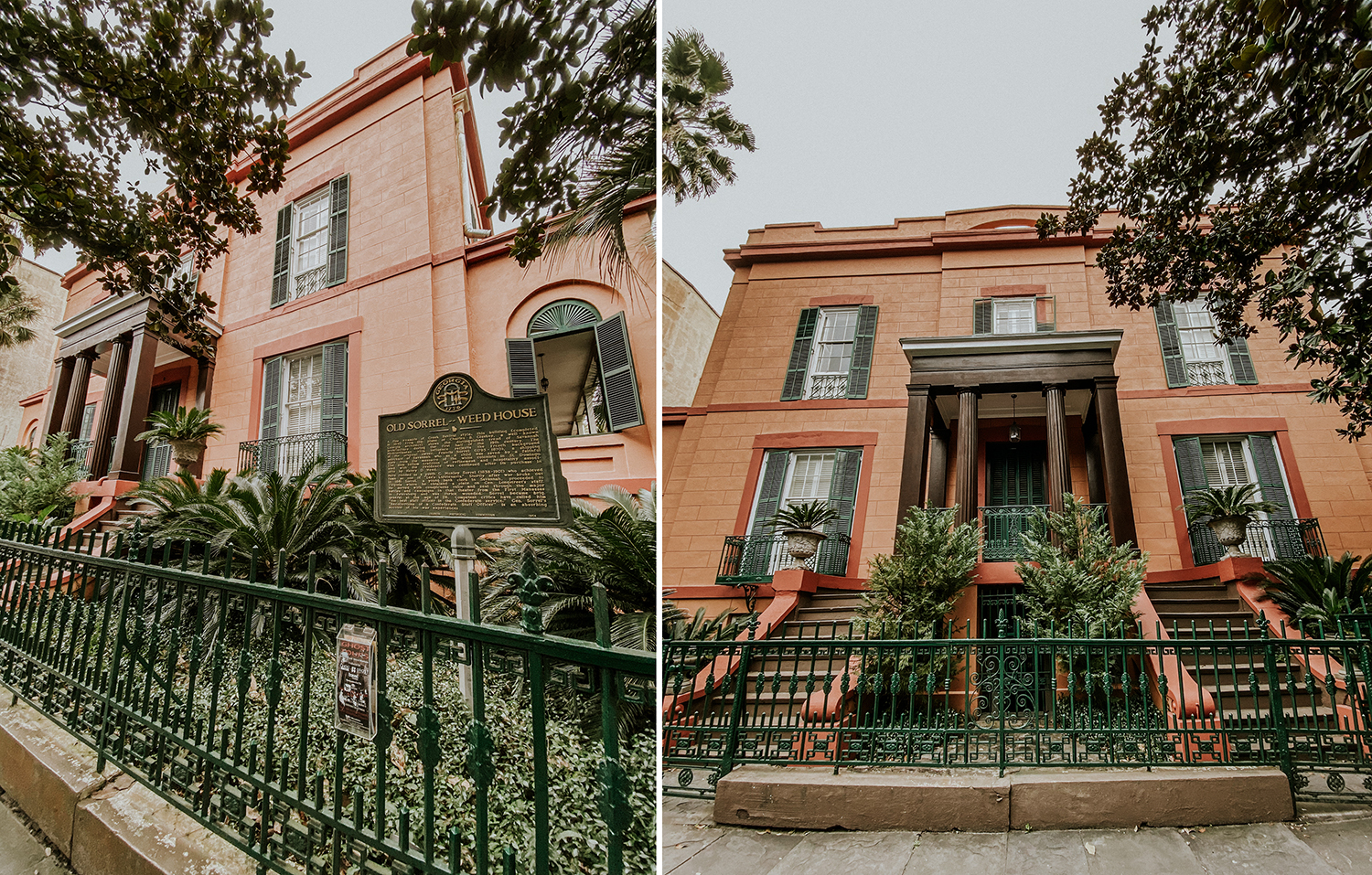 Where to Play: 
House of Strut for the best vintage shopping and unique pieces. I found 3 things that I love – 2 of which are for my 31 Days of Halloween series. The ladies are so fun and helpful and it's woman owned! I love supporting small shops so definitely pop in here. 
The Paris Market – Probably the most famous store for shopping in all of Savannah. They have the best finds from vintage one of a kind to home accessories to gifts, babies, women, and more. They also have a coffee shop and bakery and you can easily spend a few hours here.
City Market  – An outdoor shopping and eating experience surrounded by bistros, galleries, local musicians and seasonal events. 
Spa Bleu – I only got one recommendation for a spa and I was told it was one of the best massages she has had in her life. That's a pretty strong statement so I take her word!
Plant Riverside District – Entertainment, nightlife, shops, galleries, daily events and so much more.
Bonaventure Cemetery – If you're weird like me you will love this historic cemetery. If you are normal you will also love this cemetery. It's one of the most famous in the world and also featured in Midnight in the Garden of Good and Evil. There are guided tours or you can explore it on your own. You can also drive through it which is a perk especially when creating a spooky picnic. This styled shoot by my friend Monica is one of my favorites! Photo & Styling credit: Hello Fancy Media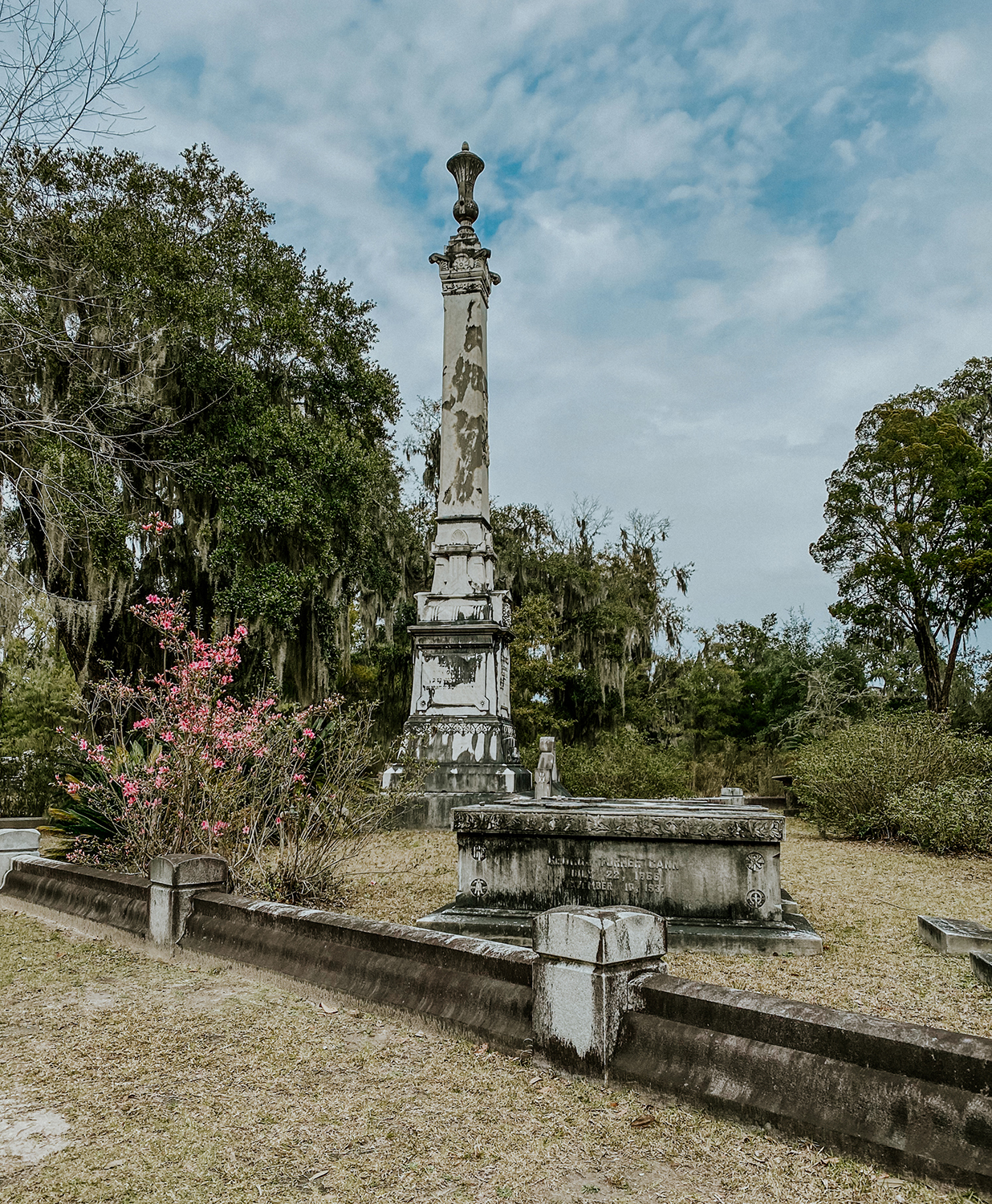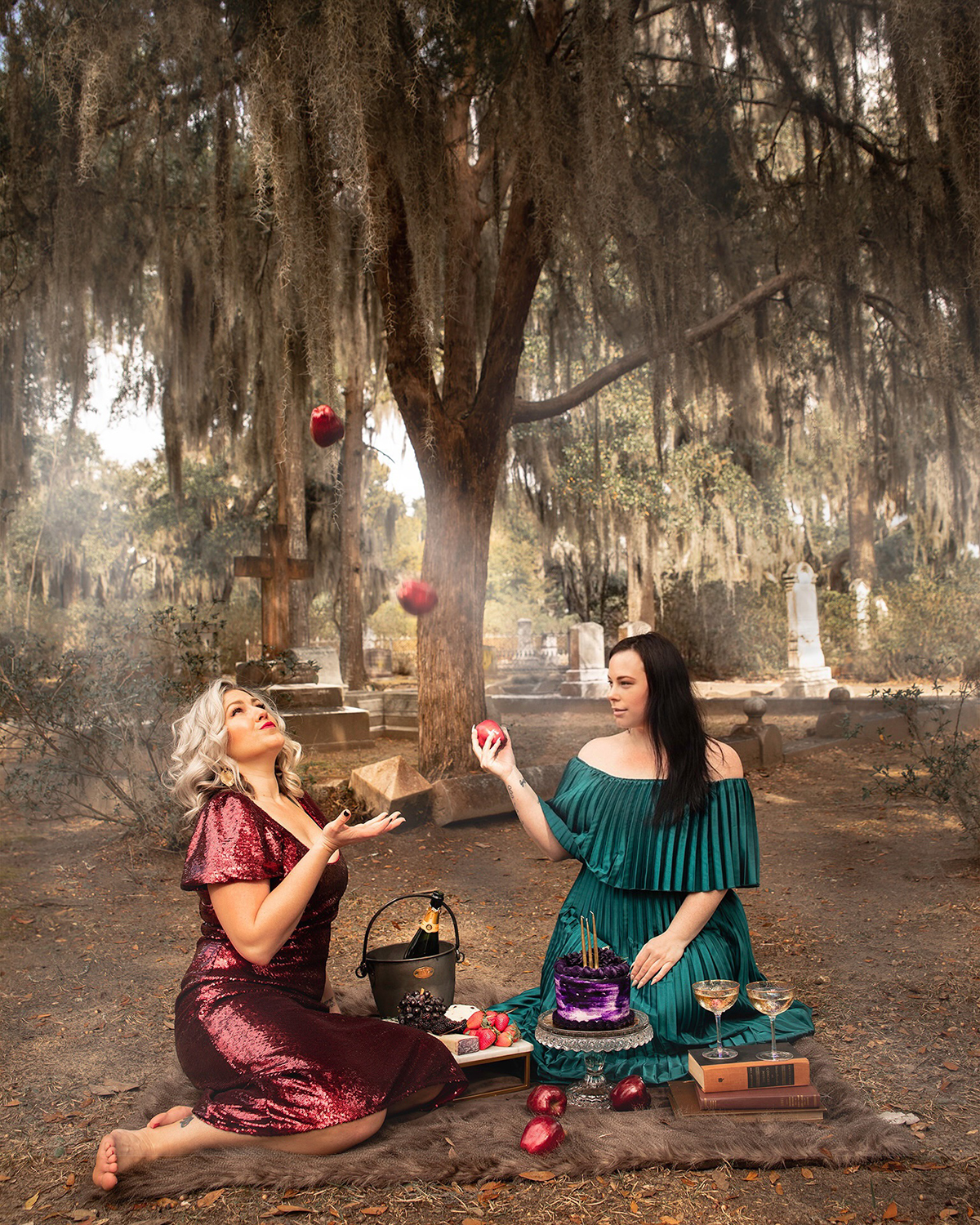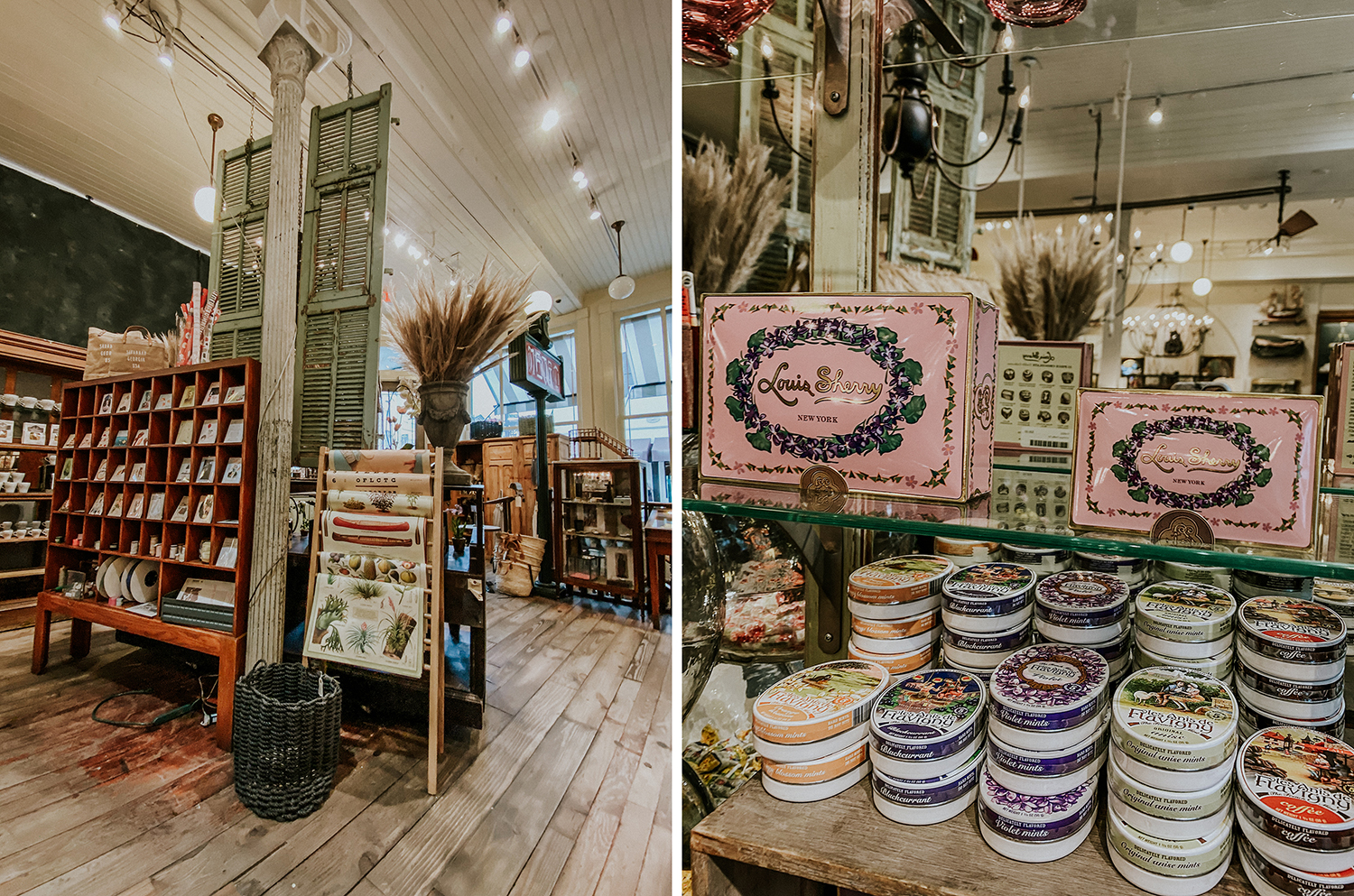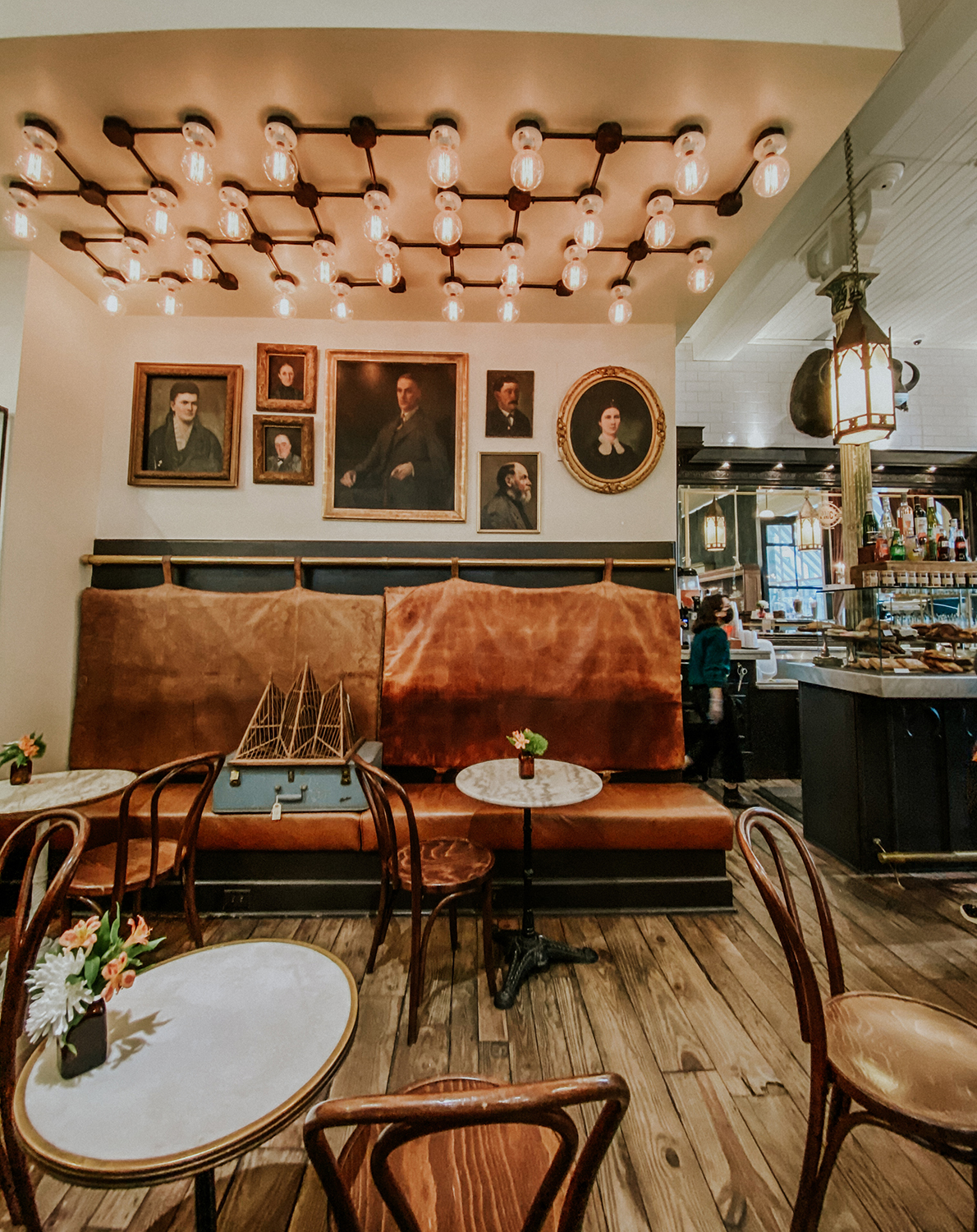 Eat:
700 Drayton – Located right next door to the Mansion on Forsyth. I love their outdoor patio and spacious indoor dining room. Executive Chef Daniel Herget brings a coastal flair to the kitchen and his brunch is what dreams are made of.
The Grey – Without a doubt this was the most recommended restaurant in all of the suggestions. Reservations are released on the first of every month and they go quick! The Grey is on RESY so set an alarm when the time comes to book. I didn't get a chance to go but based on the responses and their Yelp rating, I'm pretty sure it's a winner.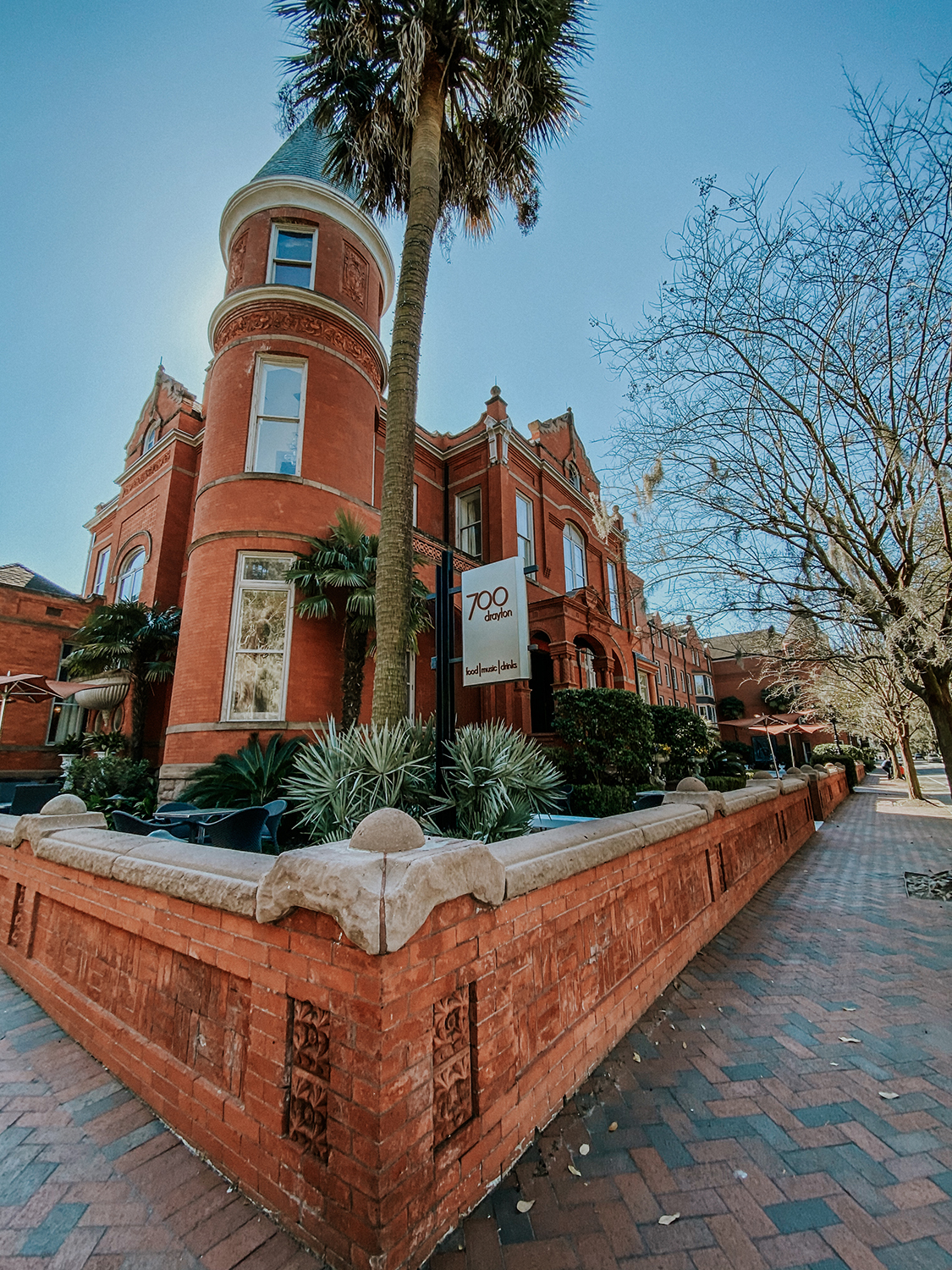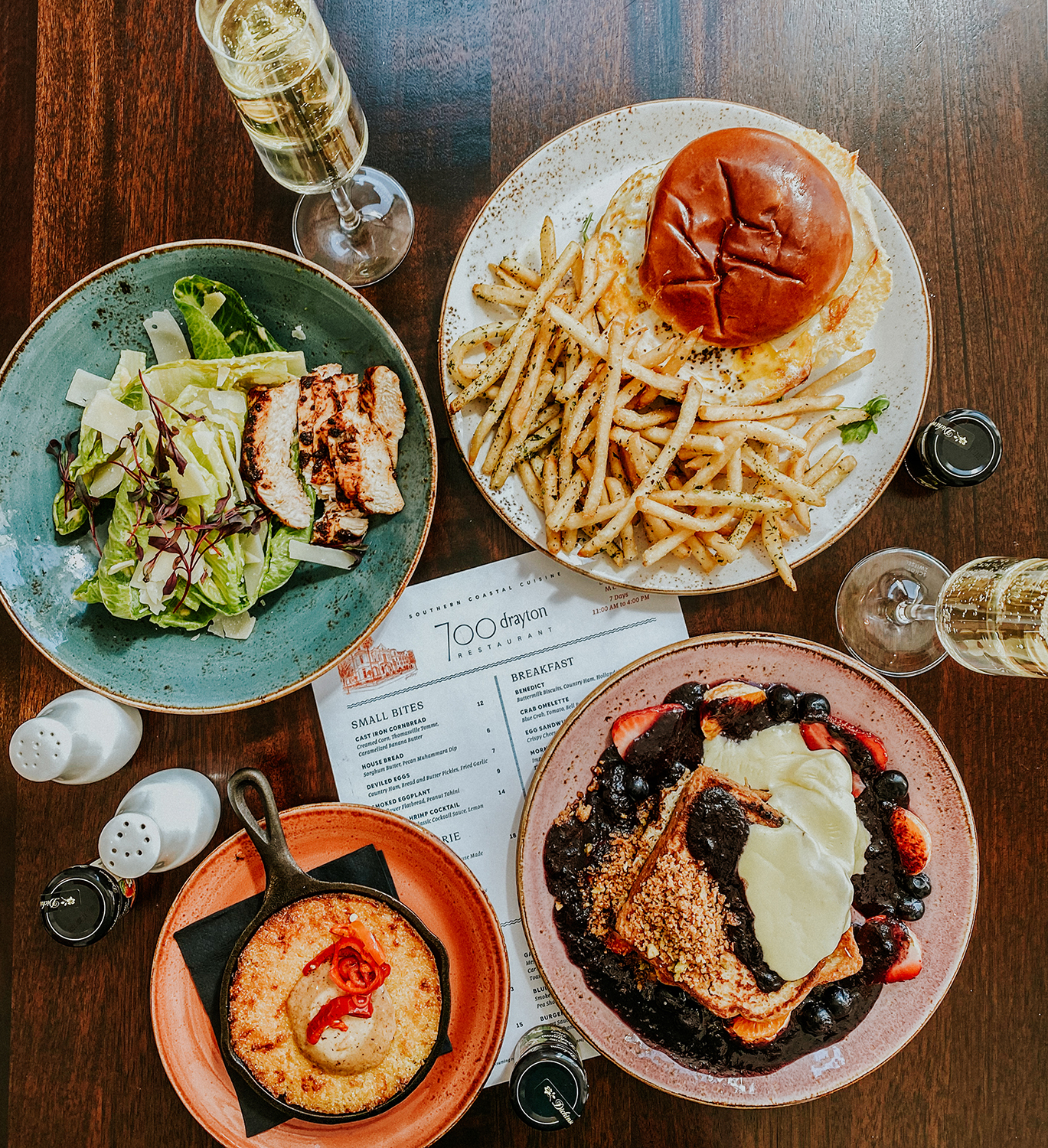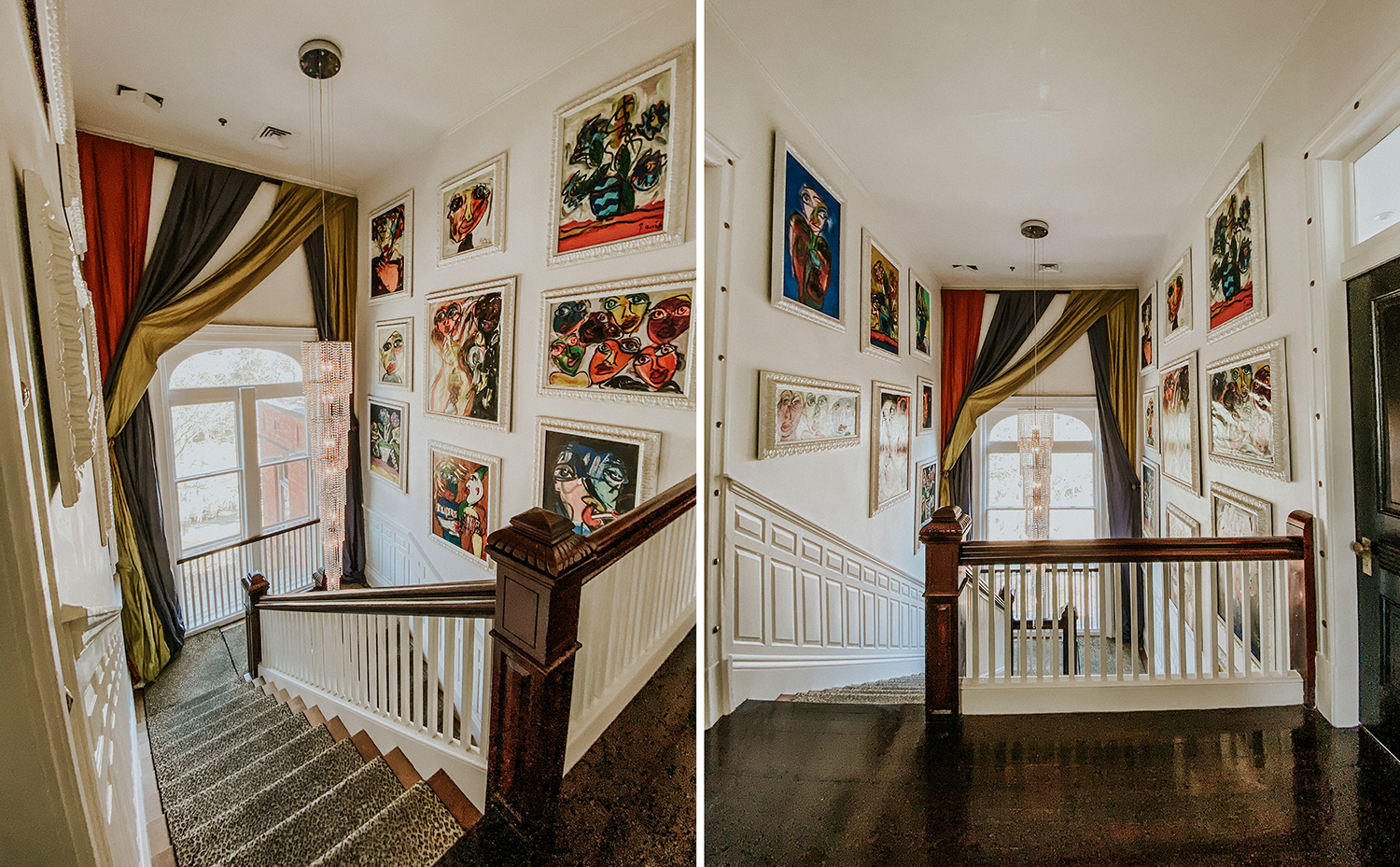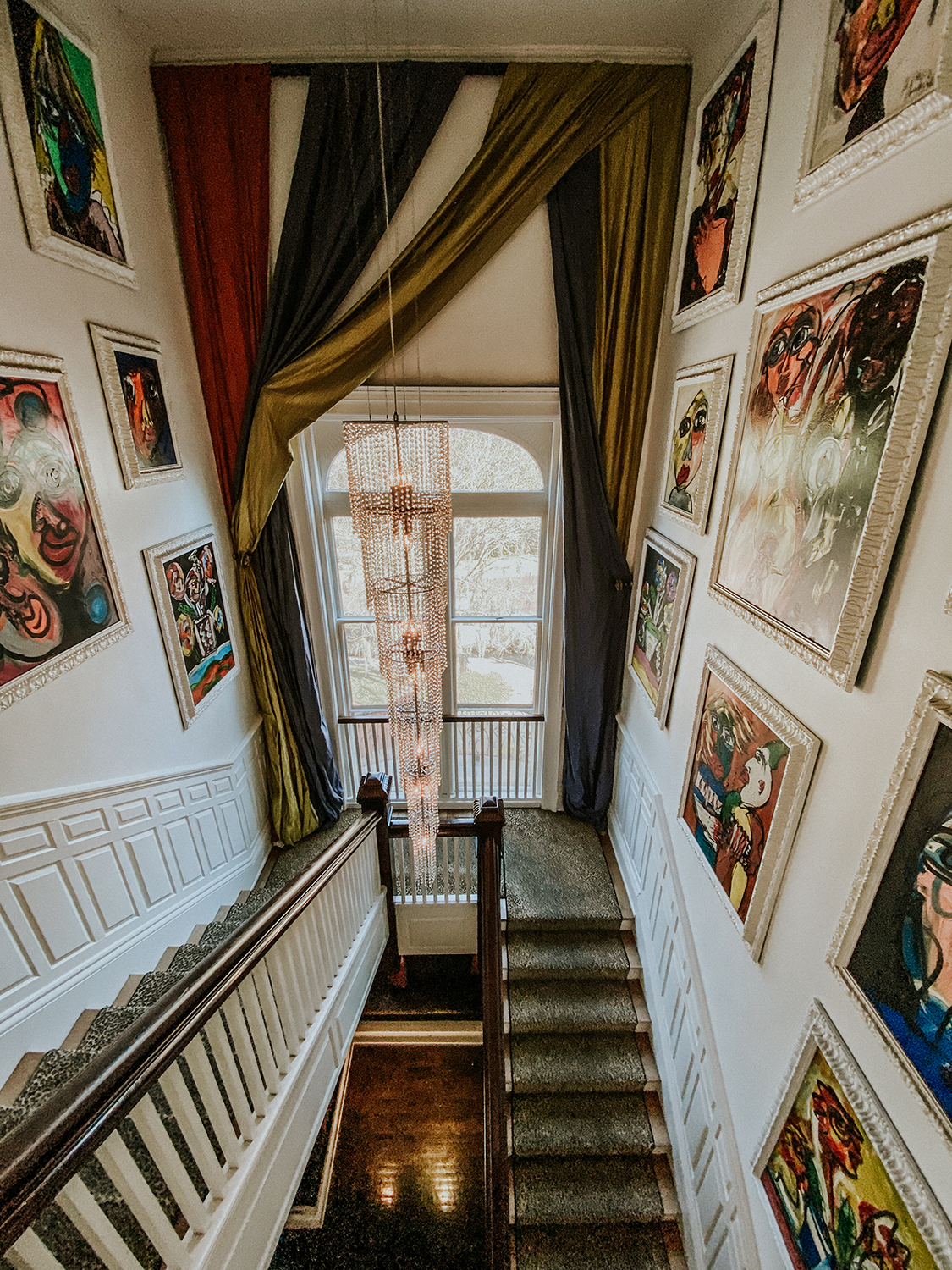 The Olde Pink House – I had a friend get married here back in 2011 but haven't been back since. It's still super popular and a ton of my followers recommended it. It's one of those iconic Savannah landmarks that is a must visit, even if only for a photo out front. 
Husk – Right next to Collins Quarter. While we were waiting for a dinner spot we had drinks at Collins. When we finally received our text it was such an easy maneuver. We sat upstairs at the bar and ordered the massive charcuterie plate which had local sausages and some great cheeses.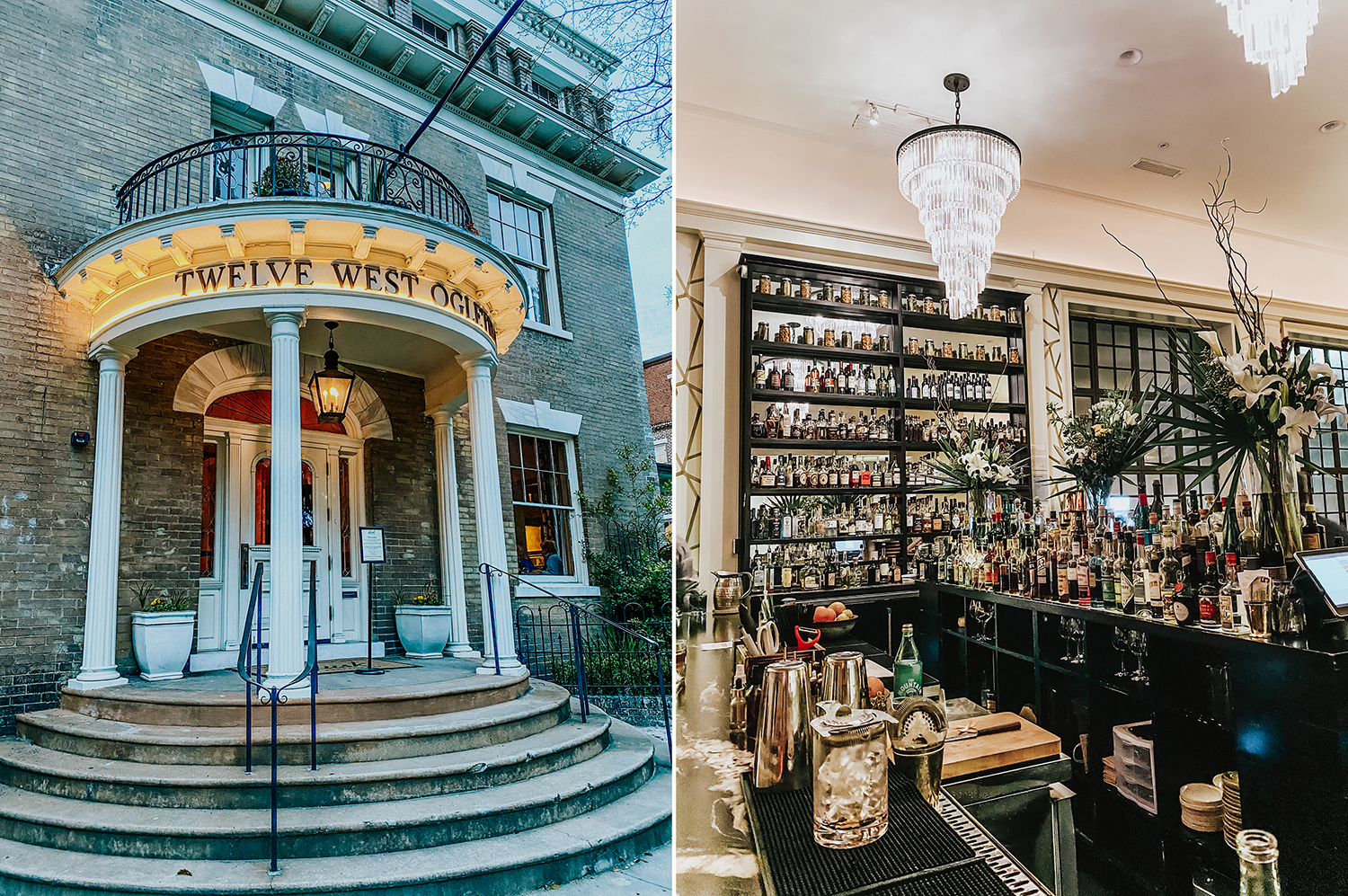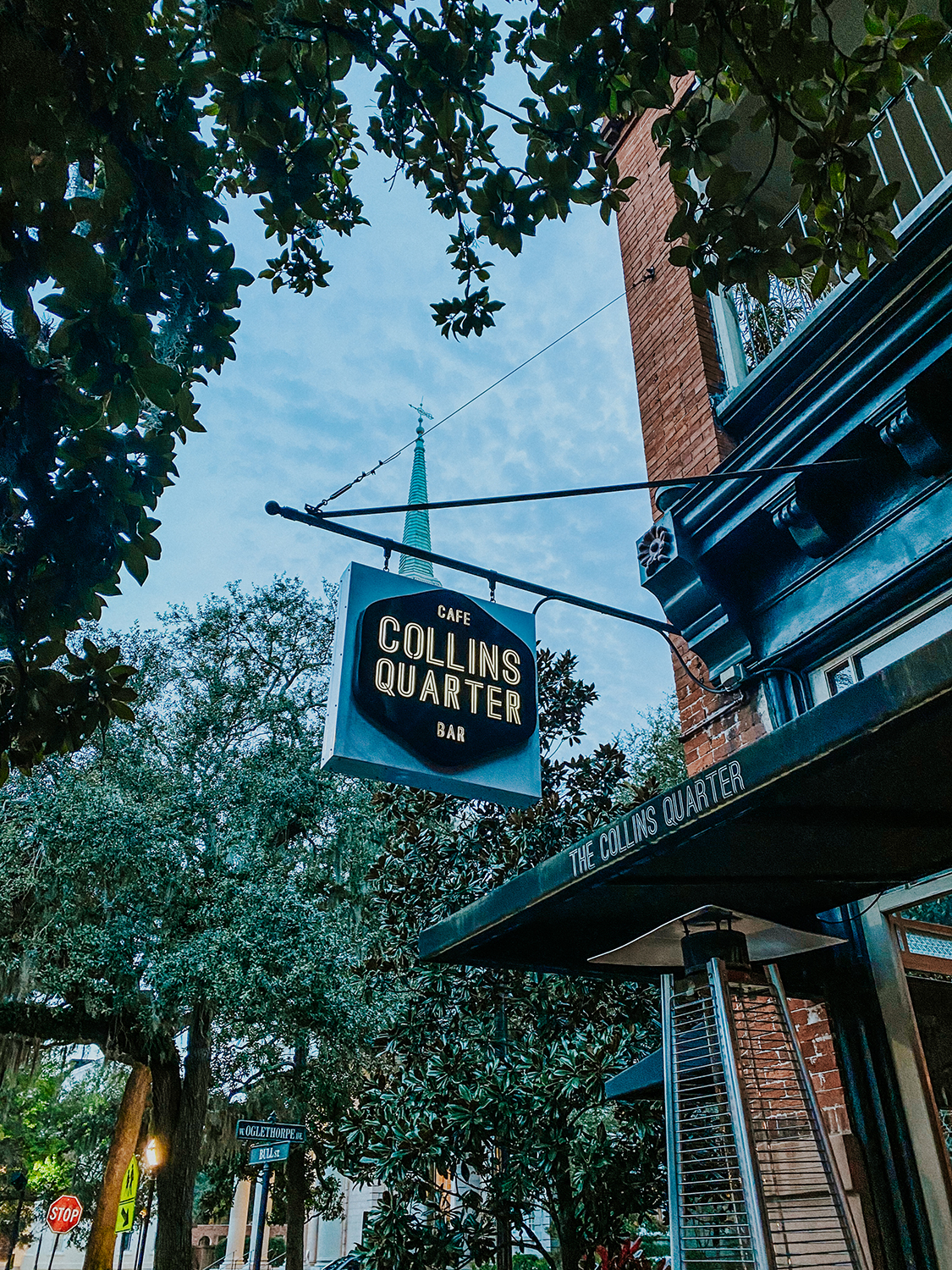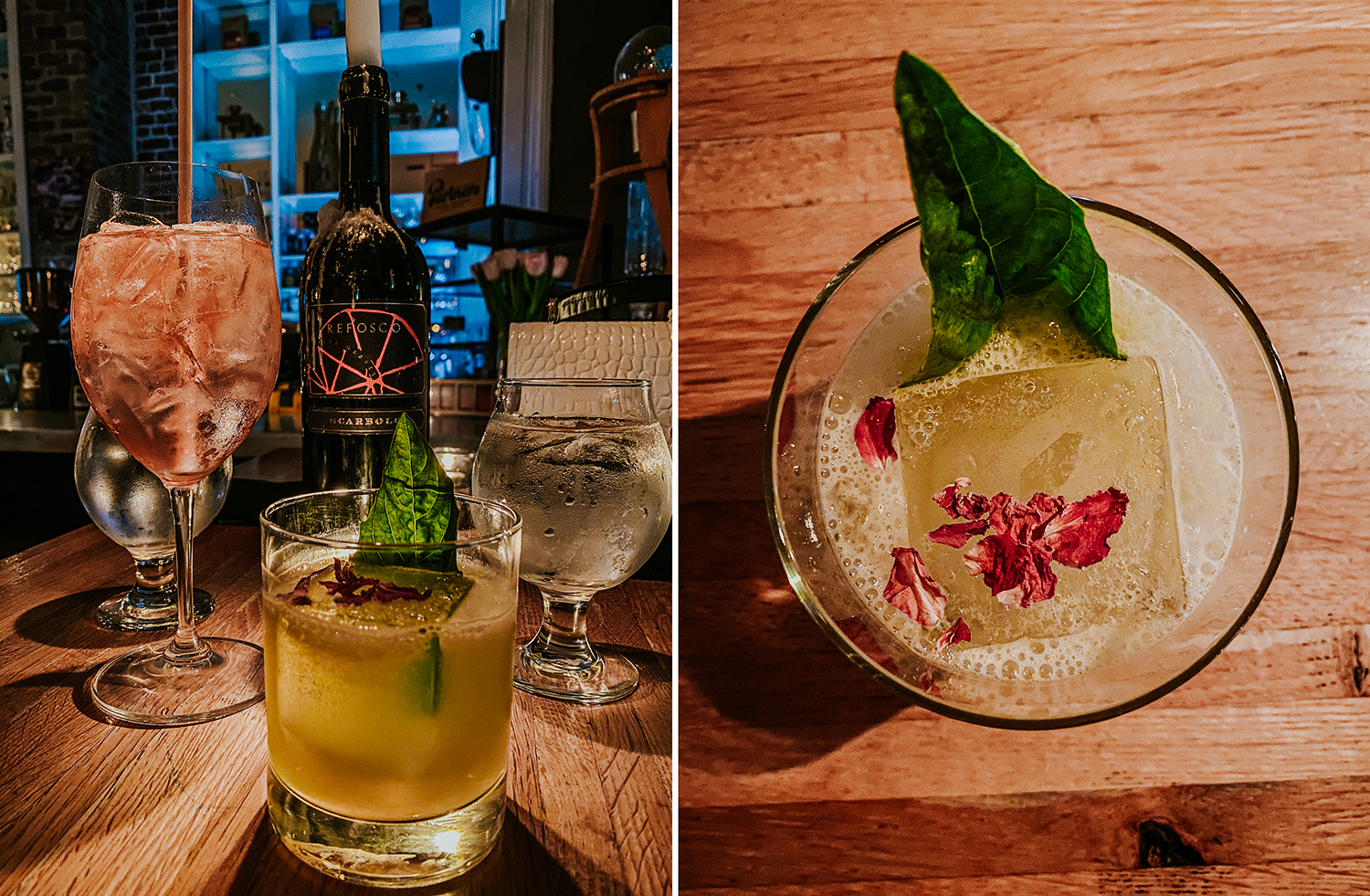 The Collins Quarter – Several people said this was a great brunch spot. We had drinks here and loved them. There is a bartender who looks like Jack White who makes one of the best classic Daiquiri's I've ever had. I also loved their house cocktails. No matter when we passed by, it was always packed so clearly the food can hold its own. 
The Wyld – It was a little chilly in early March but I cannot wait to get back and have some seafood on the dock overlooking the causeway. Everyone recommends the Painkiller cocktail, so grab one! 
Treylor Park – Another top recommendation from the angels of Instagram. From seasonal cocktails to craft beer, Treylor Park is a unique space with indoor and outdoor dining, a beer garden and live music.
Back in the Day Bakery – This bakery offers traditional southern pies, famous banana pudding, sweet potato biscuits, kaiser buns, and bourbon bread pudding to name a few. I am salivating as I write this and I've never even eaten there so I'm excited to try these delicious breads.
Little Duck Diner – Another popular spot but for all the best reasons. The Lavender Bubble Bath Bellini comes with a rubber ducky on top and honestly that is pretty cute! They don't take reservations and apparently brunch is pretty crowded so go at night for 4th meal.
Pizzeria Vittoria – This is a relatively new spot and when we arrived we had no idea it was located in this really cool outdoor food truck park with a live band, stand alone restaurants, really nice bathrooms (I strongly feel like this needs to be mentioned), beer, cocktails and desserts. We went for a late night snack and would have stayed longer if we weren't so tired. 10/10 recommend.
Zunzi's – Get the Oliver's Lunch and when they ask if you want to sauce it up you have to say "Shit Yeah!" – Someone said "literally asking that this be my last meal if I'm ever on death row" – haha!
The Fitzroy – I'm a big fan of places that take reservations and this one was on Open Table and had a last minute booking. It has a small rooftop and several dining rooms. The food was so delicious and affordable and the staff was so pleasant. A great last minute find!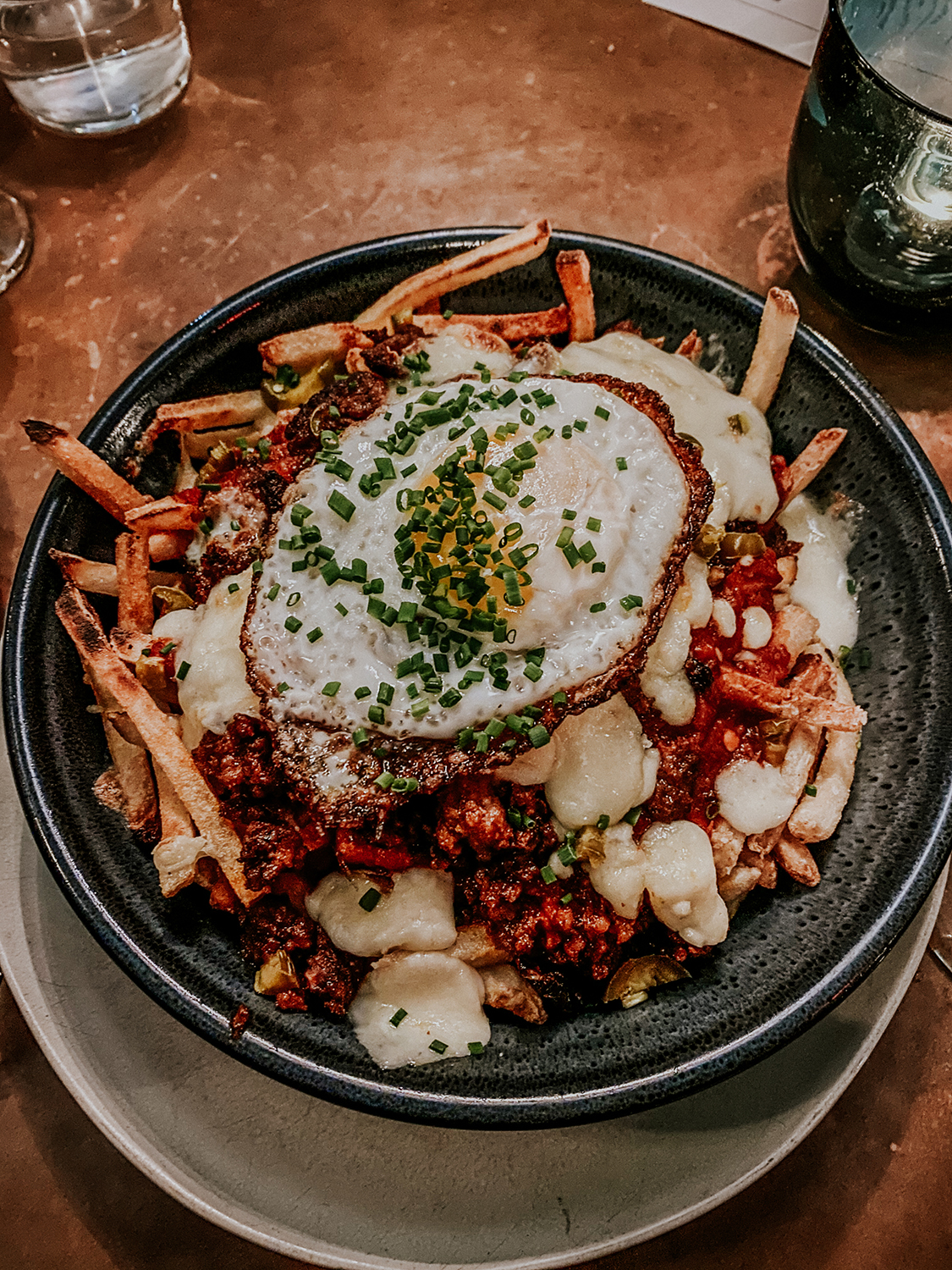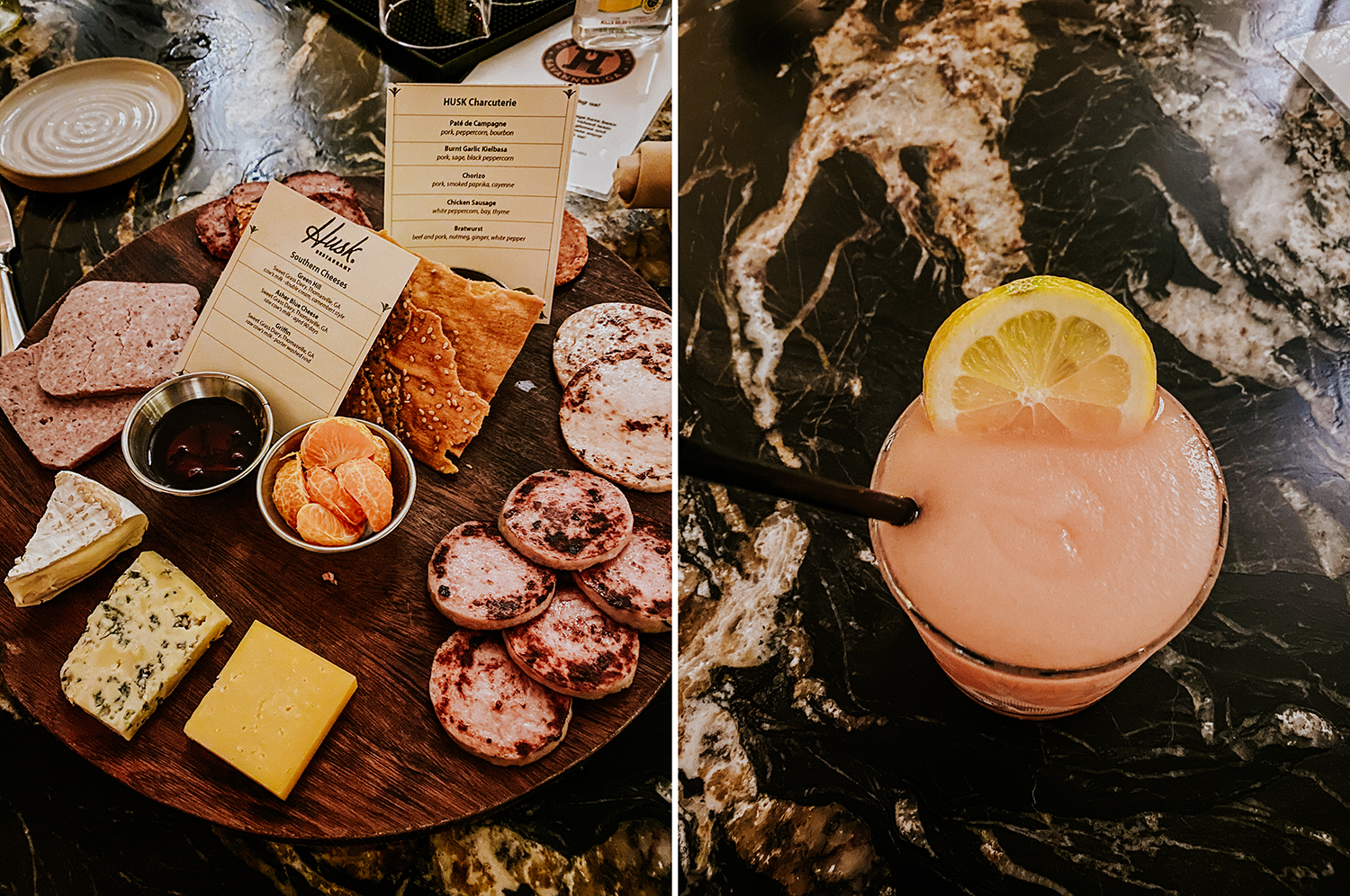 Cocktails & Coffee: 
Peacock Lounge – An intimate hideaway with a speakeasy vibe. Pro tip – get there when they open or else you'll be elbow to elbow with the later crowd. 
Artillery – Possibly the most beautiful bar in Savannah with the best craft cocktails. Arrive early and sit at the bar, it's first come first serve and they do not take reservations. Order a classic Daiquiri followed by the La Niña Fresa (pineapple rum, house made tepache, lime), you'll thank me later.
The Public – Located next door to Artillery and equally as fun (same owners). Also first come, first serve. We sat at the bar and had really great French 75's during happy hour. Their fries are delicious!
Gallery Espresso – One of the few coffee shops open until 10pm and they have really good pies and cakes. They also have rotating art shows featuring local artists.
Gryphon Tea Room is a fun place if you want an authentic tea time. It's across the street from ShopSCAD which is also a great little shopping spot that sells art from students, alumni, and faculty.
The Coffee Fox – This is right across from the Paris Market. The menu was so appealing that I couldn't choose one so I got the Horchata Latte (GAME CHANGER) and the Mexican Mocha. Both were out of this world and I would make the drive to Savannah just to drink them.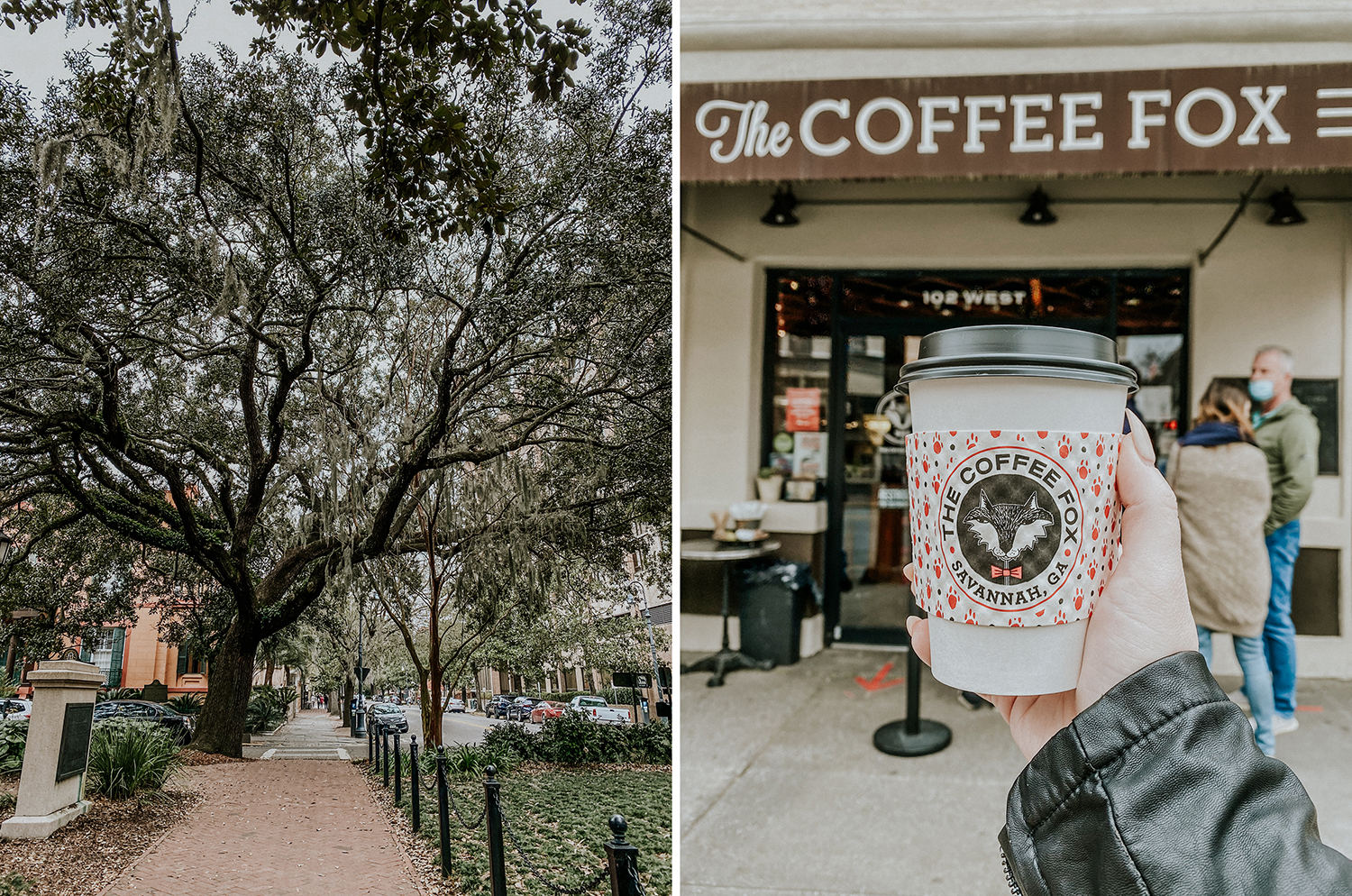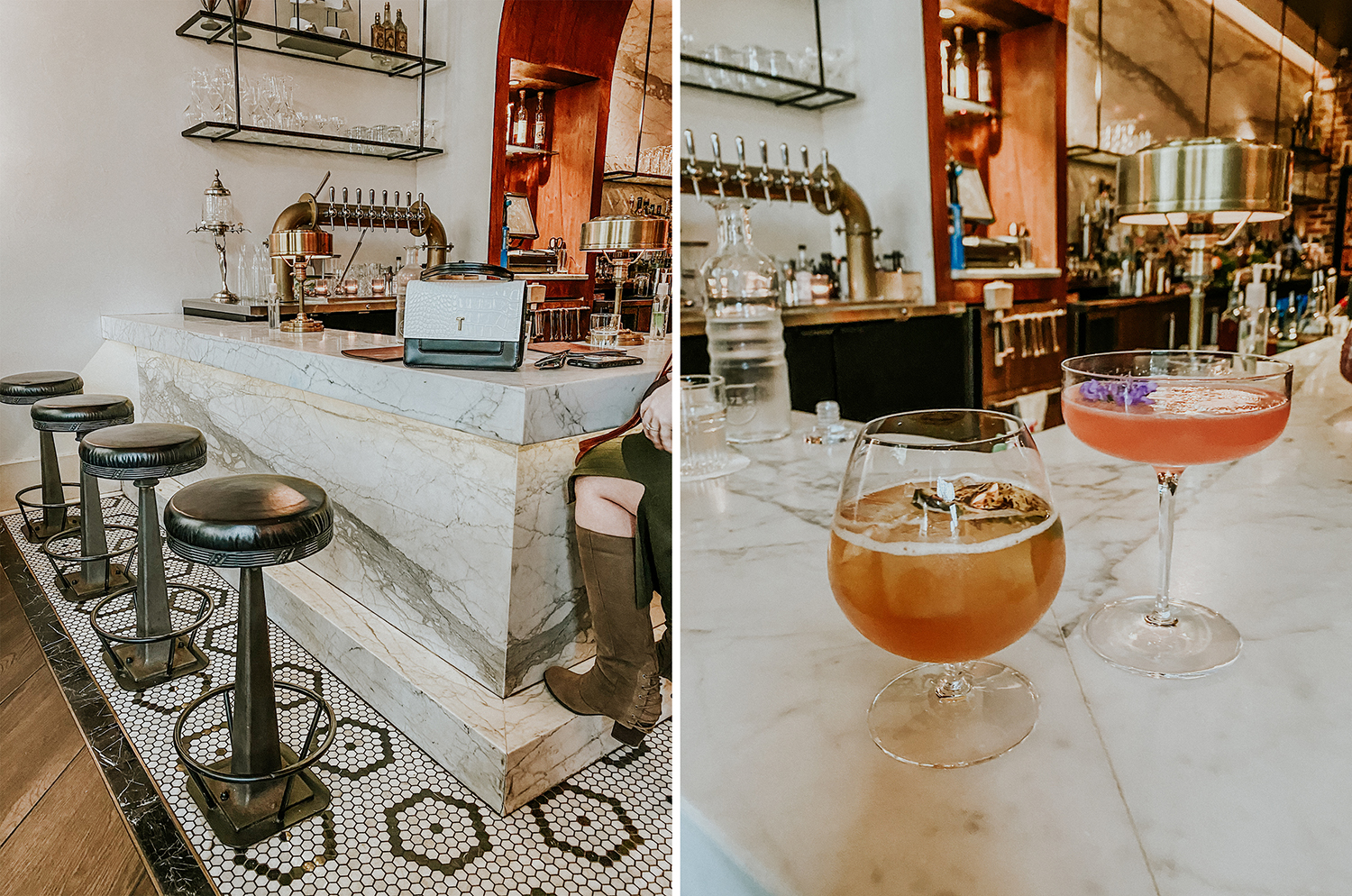 Alright, friends – That is my full recap on the beautiful Savannah. If you have any recommendations to add to this post, leave them in the comments below! Thank you to the Mansion on Forsyth for hosting us and being so charming. I can't wait to return 🙂