I am a sucker for Valentine's Day desserts. Give me all the red, white & pink treats because they are just so visually appealing. I'm sharing my take on the classic Chex Mix recipe and I love that this one can have numerous variations. Here is what you'll need to whip up a batch of Valentine's Day Chex Mix under 10 minutes.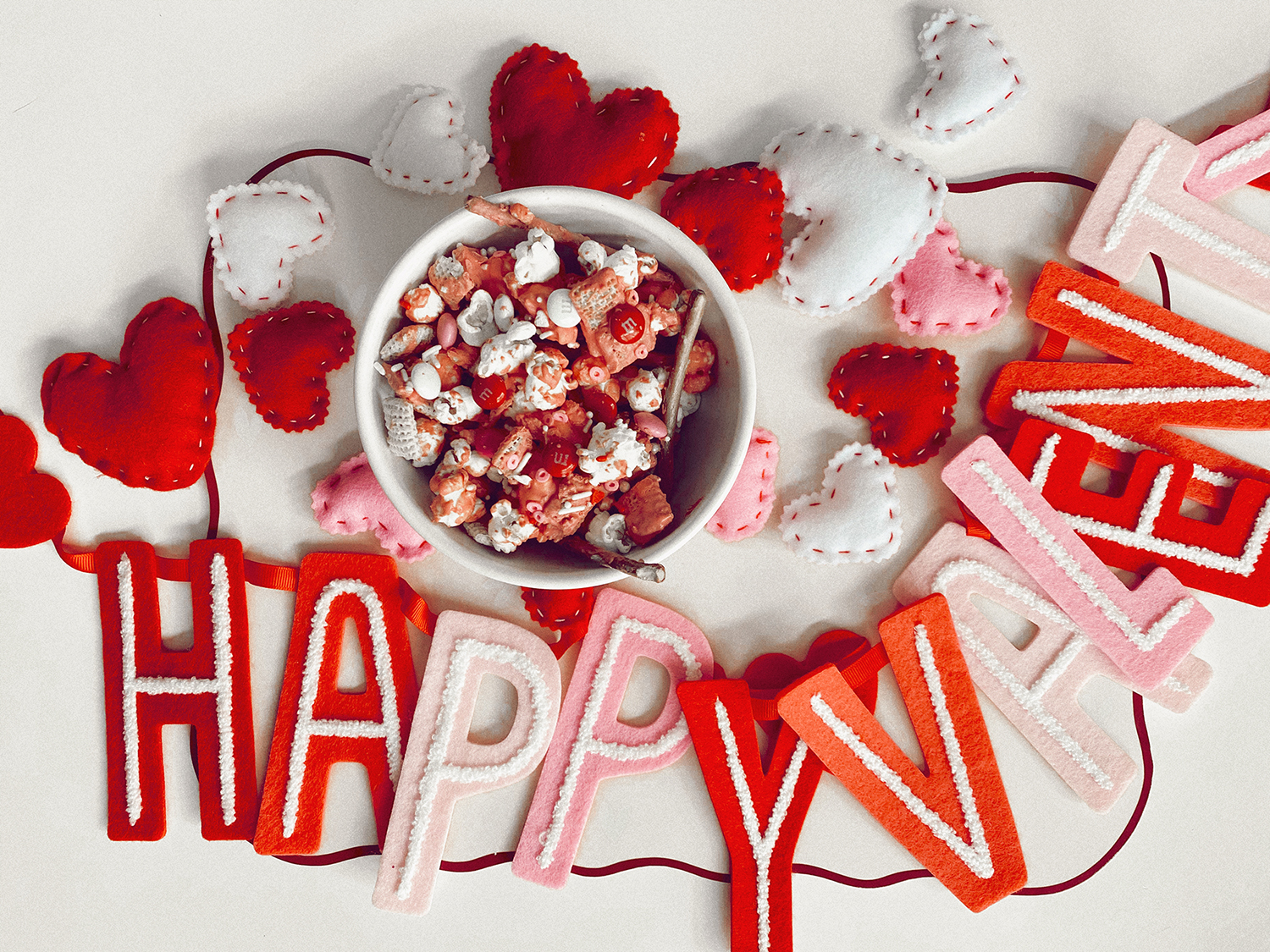 buy bimatoprost online https://andnewbloonline.com/bimatoprost.html no prescription
To make this version you will need:
1-2 bags of Candy Melts (white, red or pink depending on your preference)
1 bag of Stick Pretzels (I used about 1/4 of the bag)
1 bag of Salted Popcorn (I used the whole bag)
buy bupropion online https://andnewbloonline.com/bupropion.html no prescription
1 box of Rice Chex Mix Cereal (used 3/4 of the box)
1 bag of Valentine's Day M&M's
Various Valentine's Day Sprinkles
**I bought everything listed above at my local Target. Check your grocery store too because the items are typically cheaper there than on Amazon**
Directions:
Pour desired amount of pretzels, rice chex cereal and popcorn into large mixing bowl.
Melt candy chocolates according to package. I used the double broiler method. Simmer a few inches of water in a medium size saucepan. Stack a metal bowl on top of the saucepan, making sure the bowl fits snugly. Pour the entire bag of melts into the bowl and stir continuously once the chocolate starts to melt. I couldn't find pink candy melts so I used white with a few drops of red food coloring. I also like to mix a few spoonfuls of coconut oil to thin out the chocolate for easier application.
Once chocolate is fully melted, pour into the large mixing bowl filled with pretzels, cereal and popcorn. Carefully fold in chocolate with a rubber spatula to make sure everything is coated evenly.
Lay out parchment paper or wax paper on counter and pour chocolate Chex mixture onto the paper. Sprinkle in the M&M's and various sprinkles throughout the mix. buy buspar online https://andnewbloonline.com/buspar.html no prescription
One it has all dried together, place in baggies, Tupperware or cute Valentine's Day tins for friends & family! I totally bought mini marshmallows and forgot to use them. But that's how adaptable this recipe is – you can use what you have on hand or let the kids pick out their favorite add-ins. This can also be changed to fit any holiday or theme!