"This post is sponsored by Whole Fruit Frozen Bars. All thoughts and opinions are my own."
I don't know about you but I have spent the majority of this year baking, cooking and drinking, especially when stay-at-home orders were in place. My kids love to help in the kitchen and more importantly, they love to eat. Being in Atlanta our hot summer months seem to last until October so frozen treats are almost a year round treat. We've all seen the gourmet popsicle bars popping up and since traveling isn't in our future, I thought I'd bring the fun to us. This fun family activity is very kid driven. Kids love to feel empowered by making decisions and getting to choose what they want and this is all-age appropriate.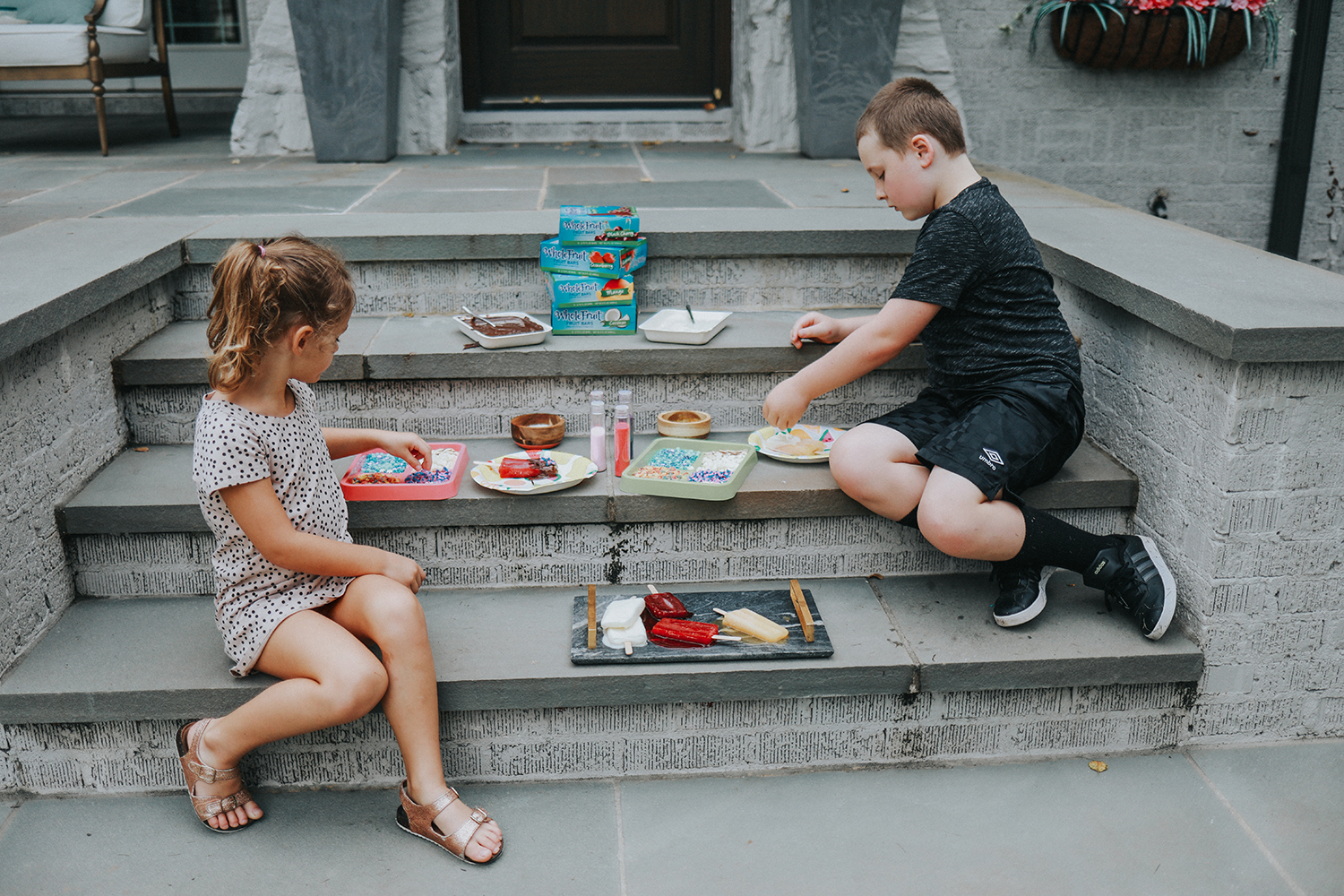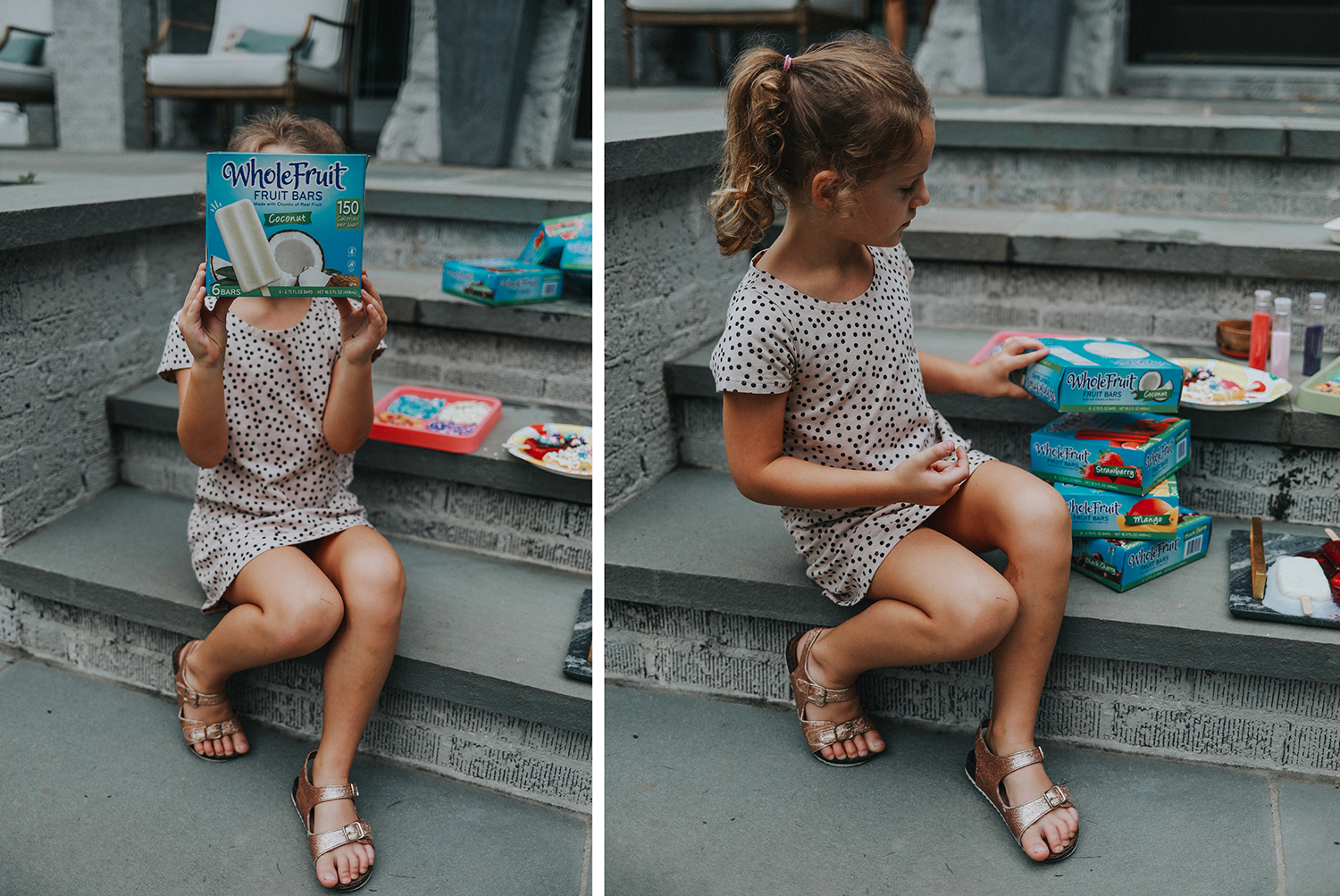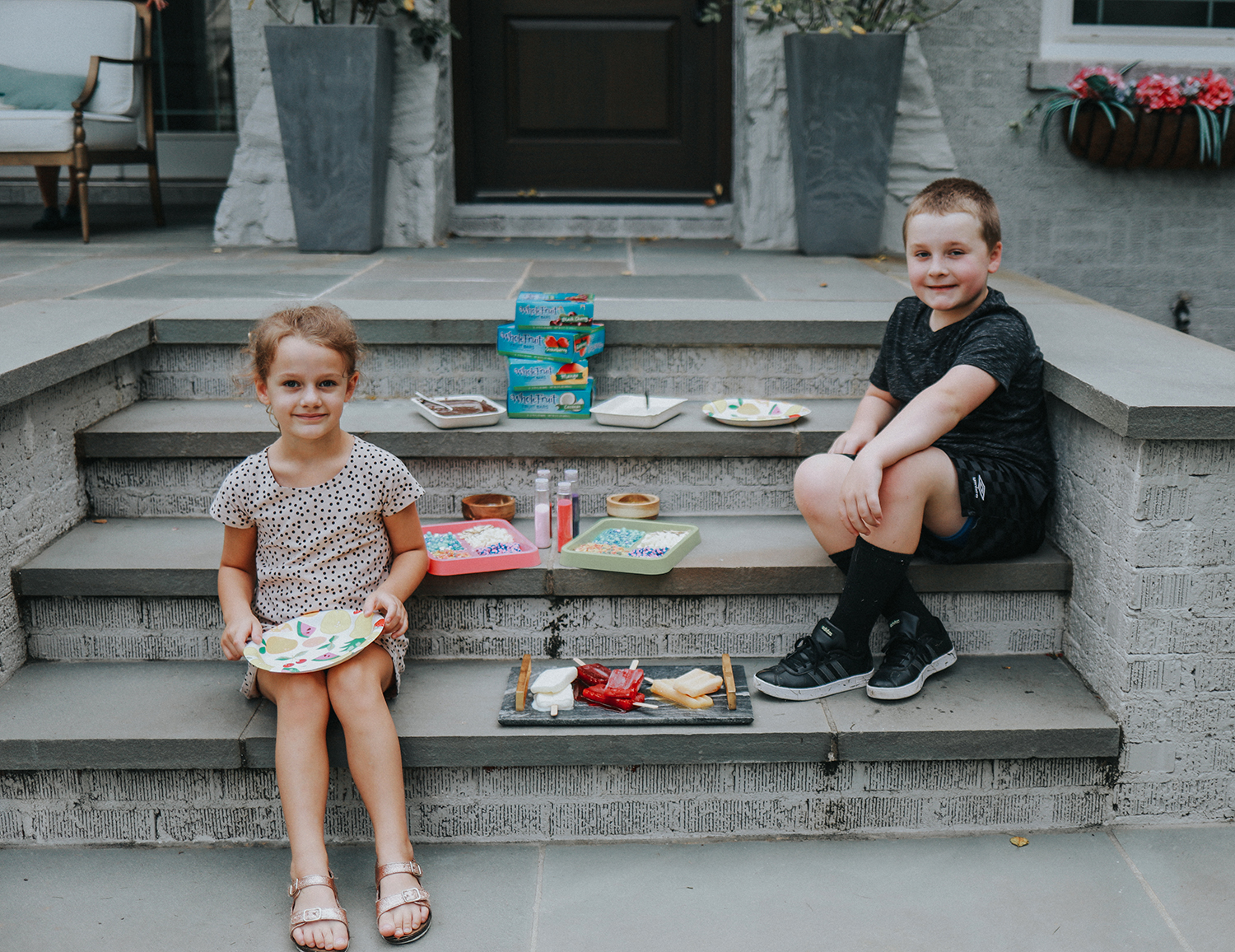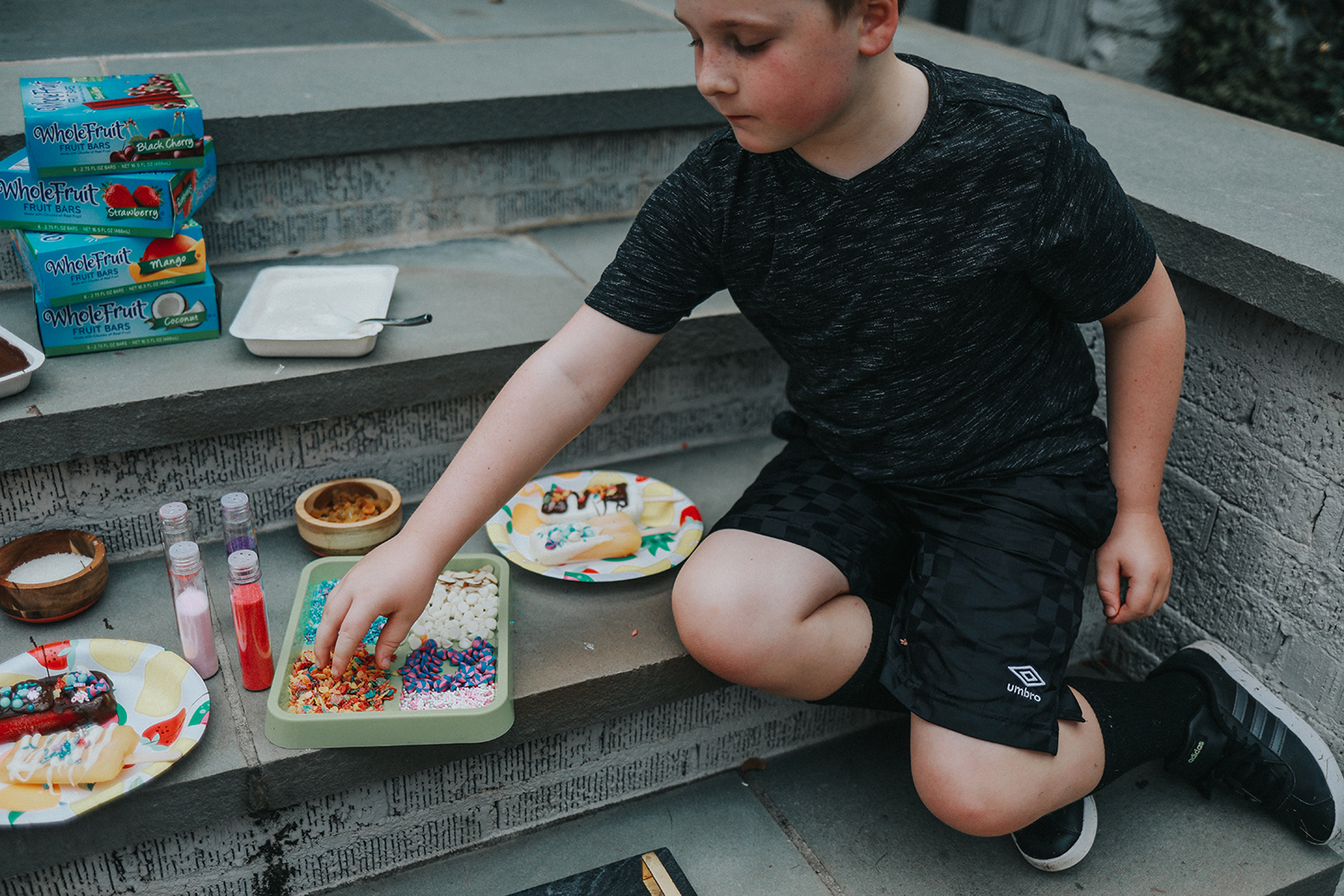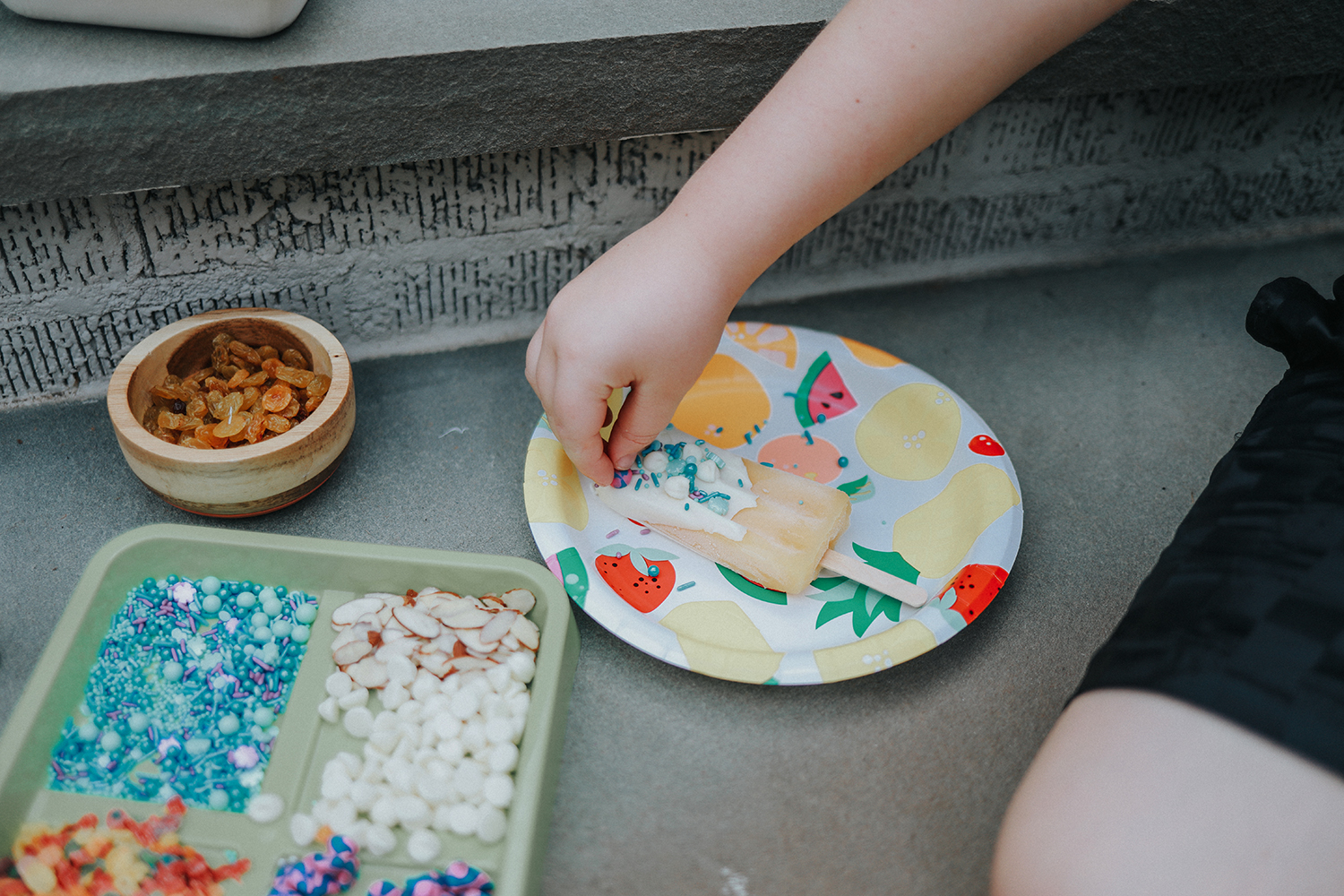 What I love about this activity is that you can use almost anything you have on hand. Cereal, nuts, sprinkles, raisins … the possibilities are endless. Let the kids pick out whatever toppings they want from the pantry or store. Our go-to frozen treats have always been Whole Fruit Frozen Fruit Bars. Nearly all of them are under 100 calories, are made with real fruit and no added sugar. They are the perfect good-for-you treat and taste incredible. You can grab some at your local Publix (they are buy one get one free right now). Whole Fruit also carries Organic Frozen Pop Juice Tubes which are all under 60 calories and still have the same amazing taste. With so many delicious varieties of fruit bars there will definitely be flavors that everyone in the family will love.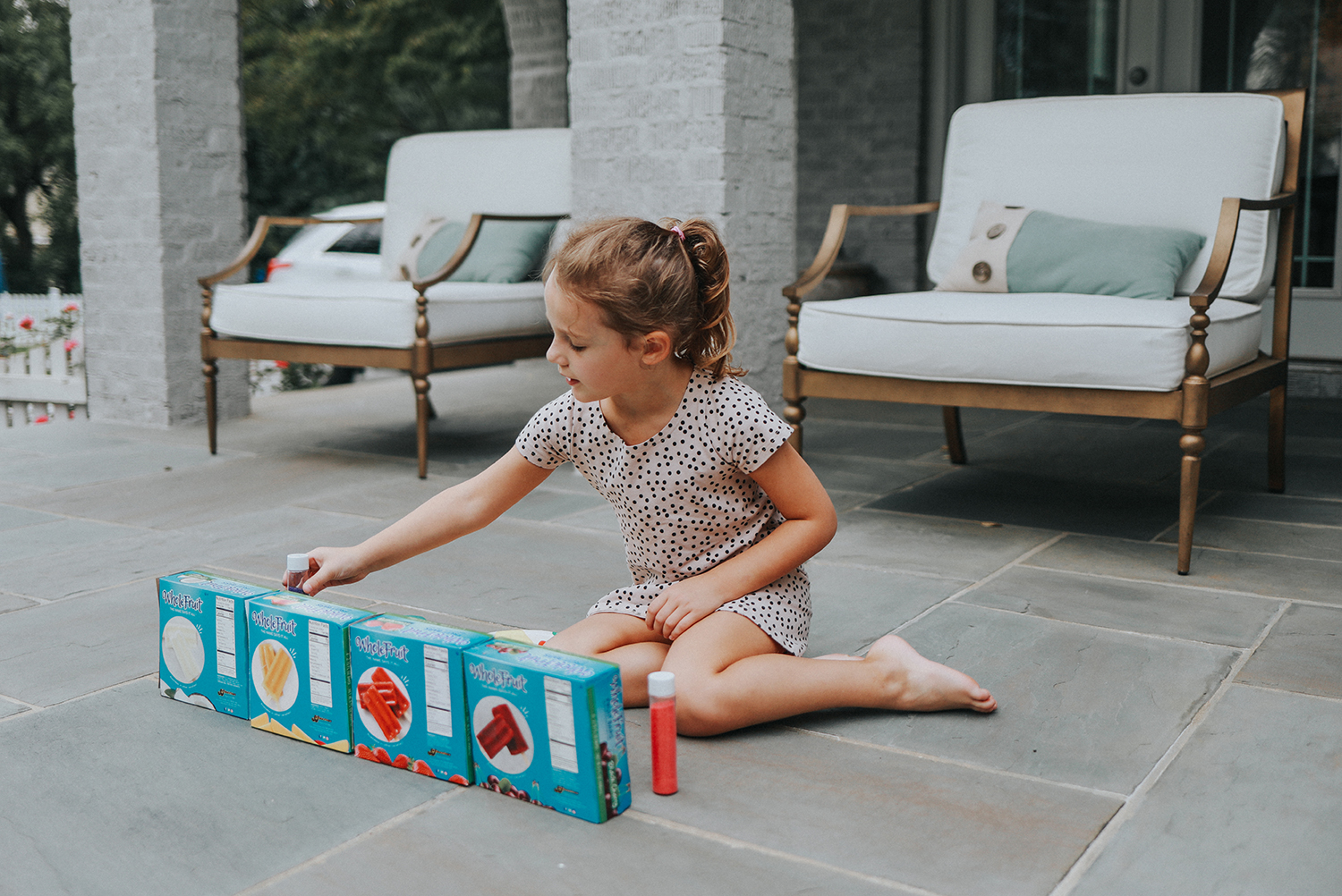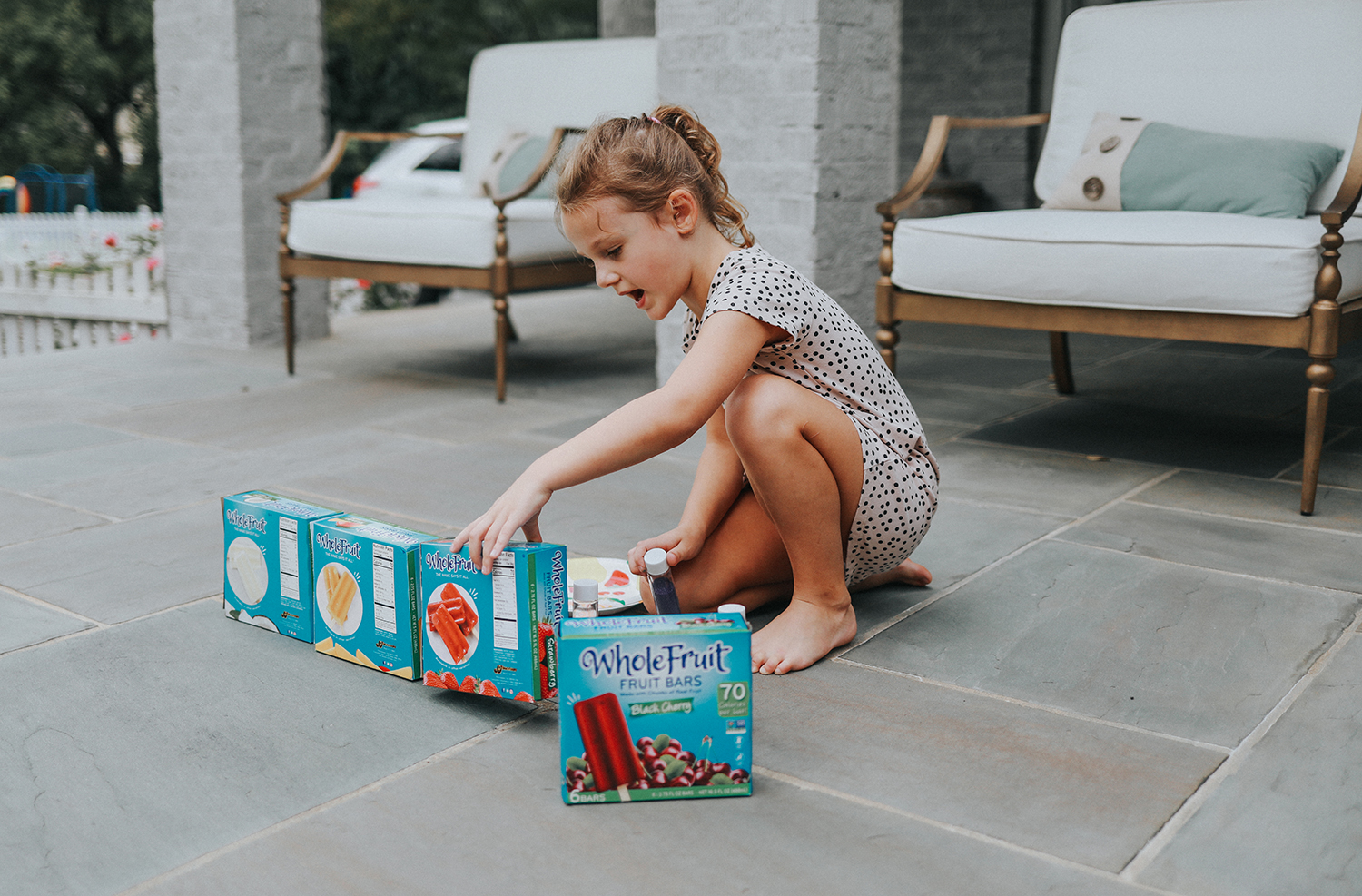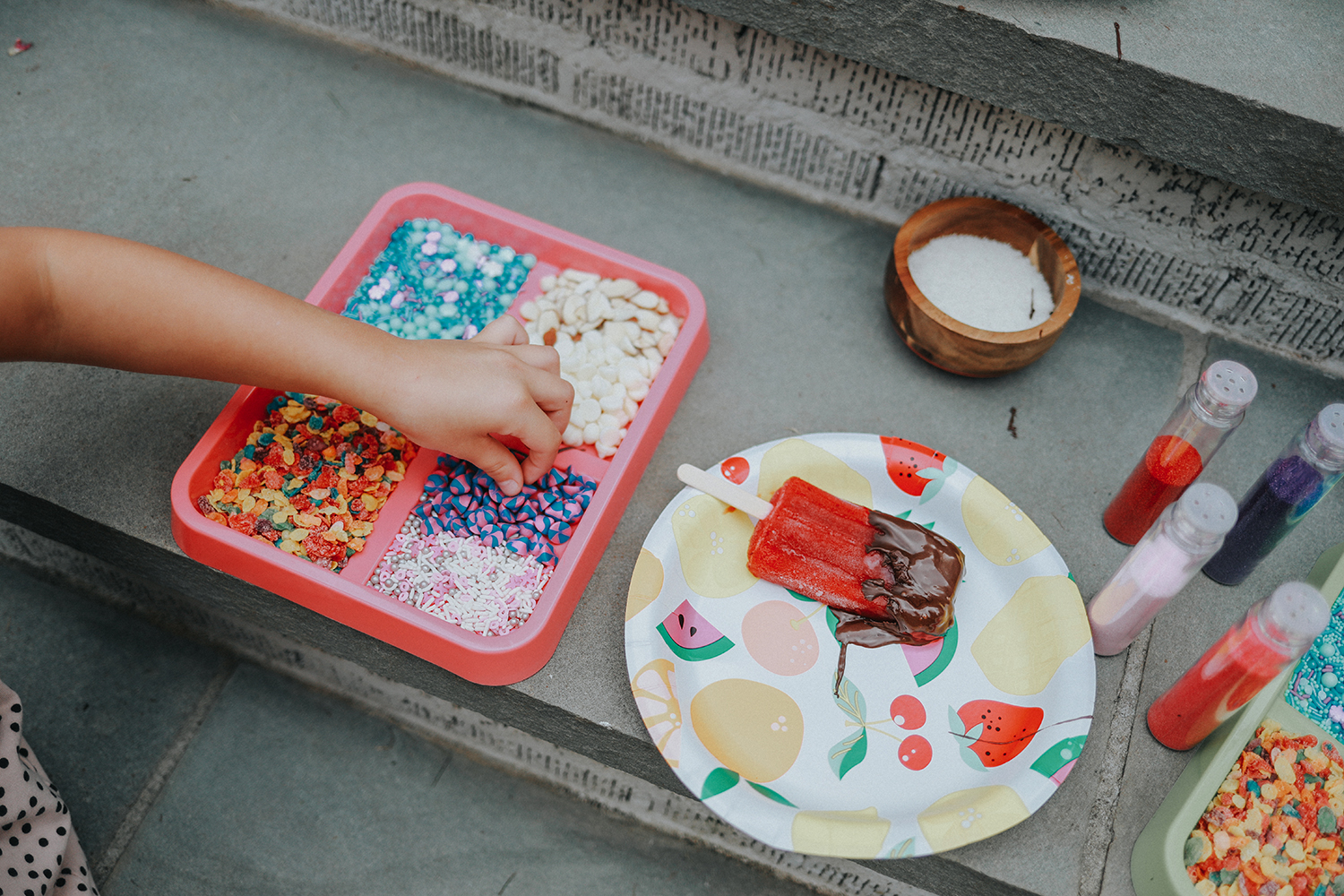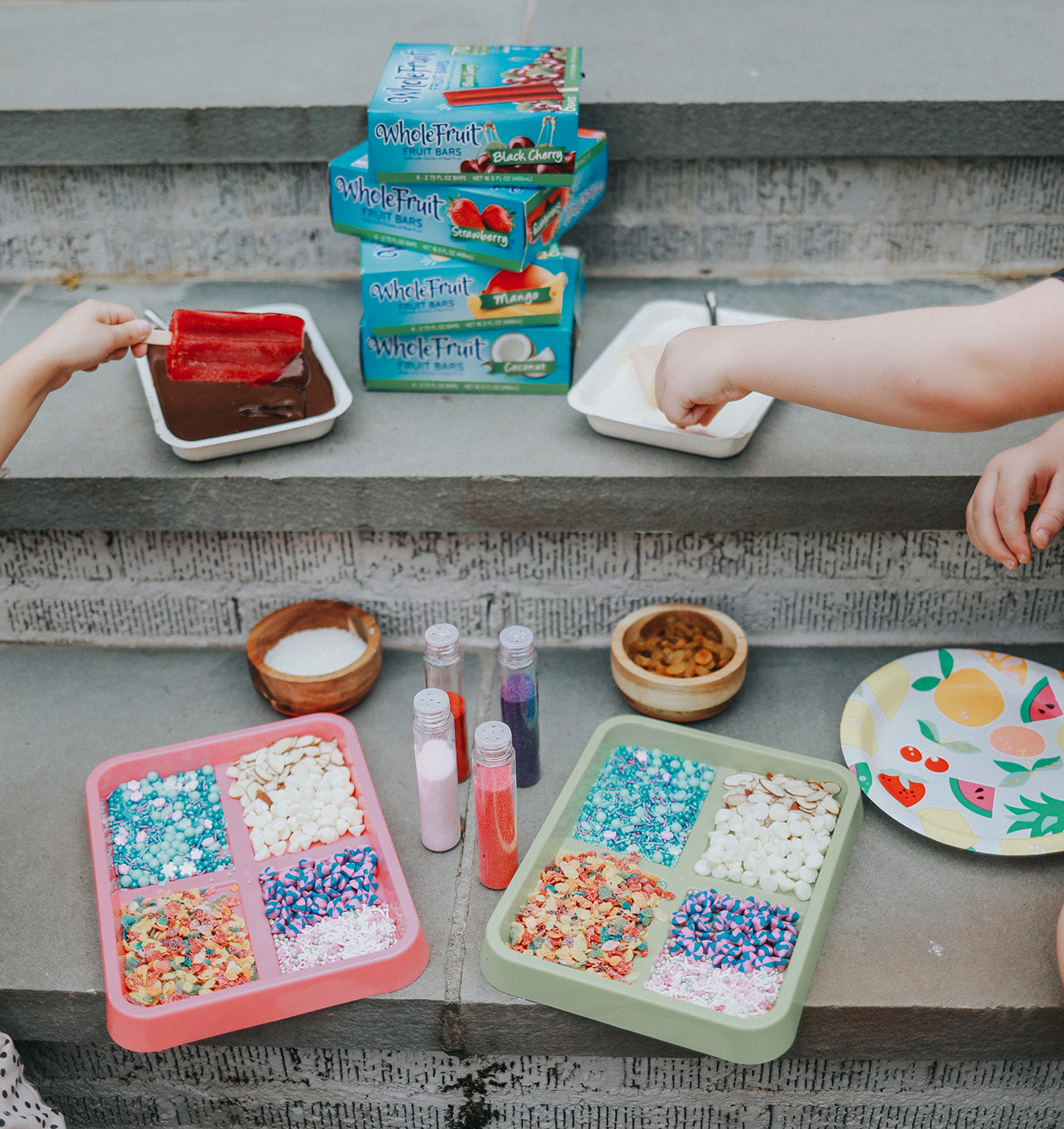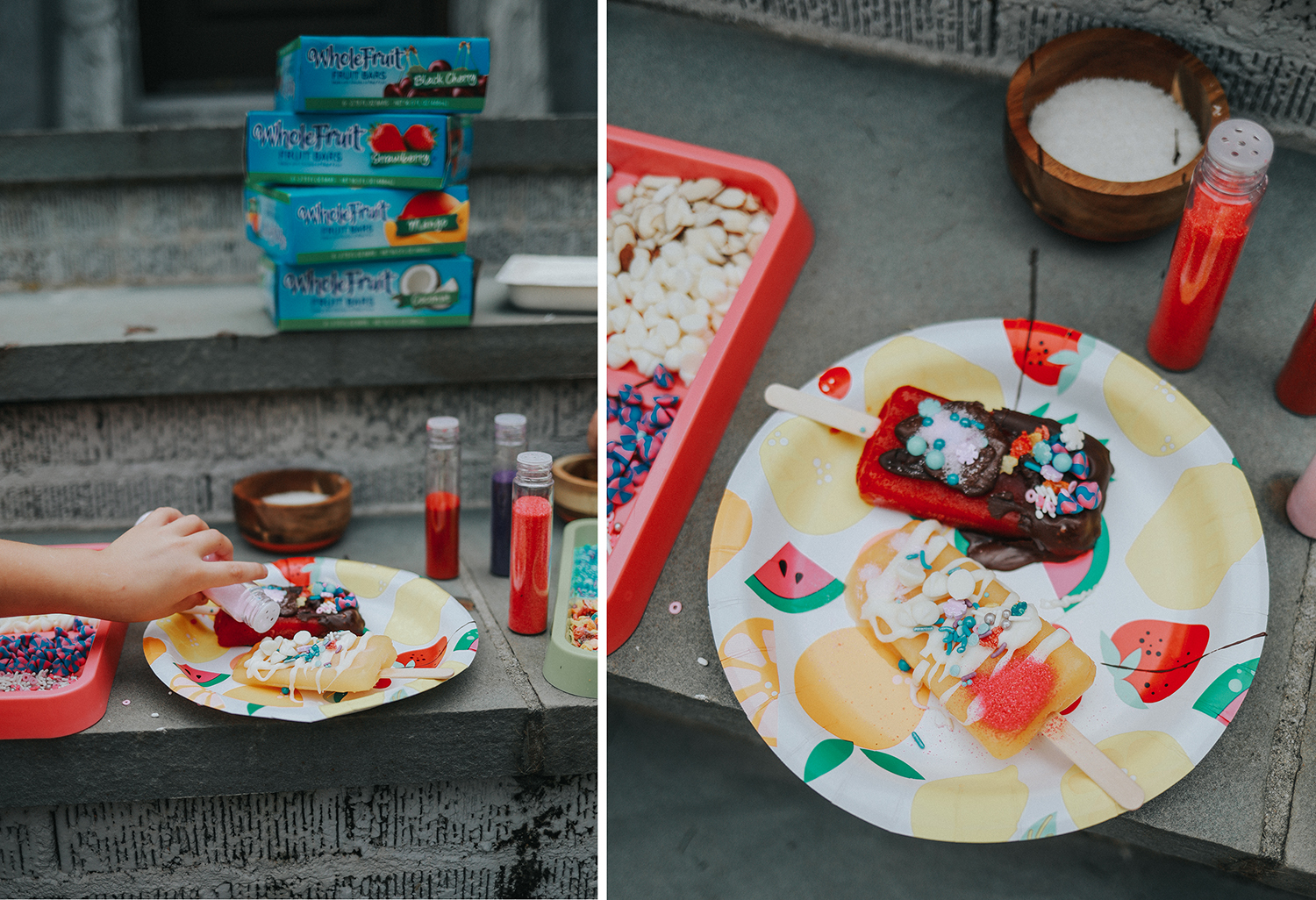 Our topping choices were Fruity Pebbles cereal, a variety of chocolate chips, sliced almonds, raisins, powdered sugar, shredded coconut and different sprinkles we had on hand from Valentine's Day cookie decorating. My favorite combo was the Whole Fruit Coconut Fruit Bar drizzled with melted chocolate and sprinkled with shredded coconut and sliced almonds.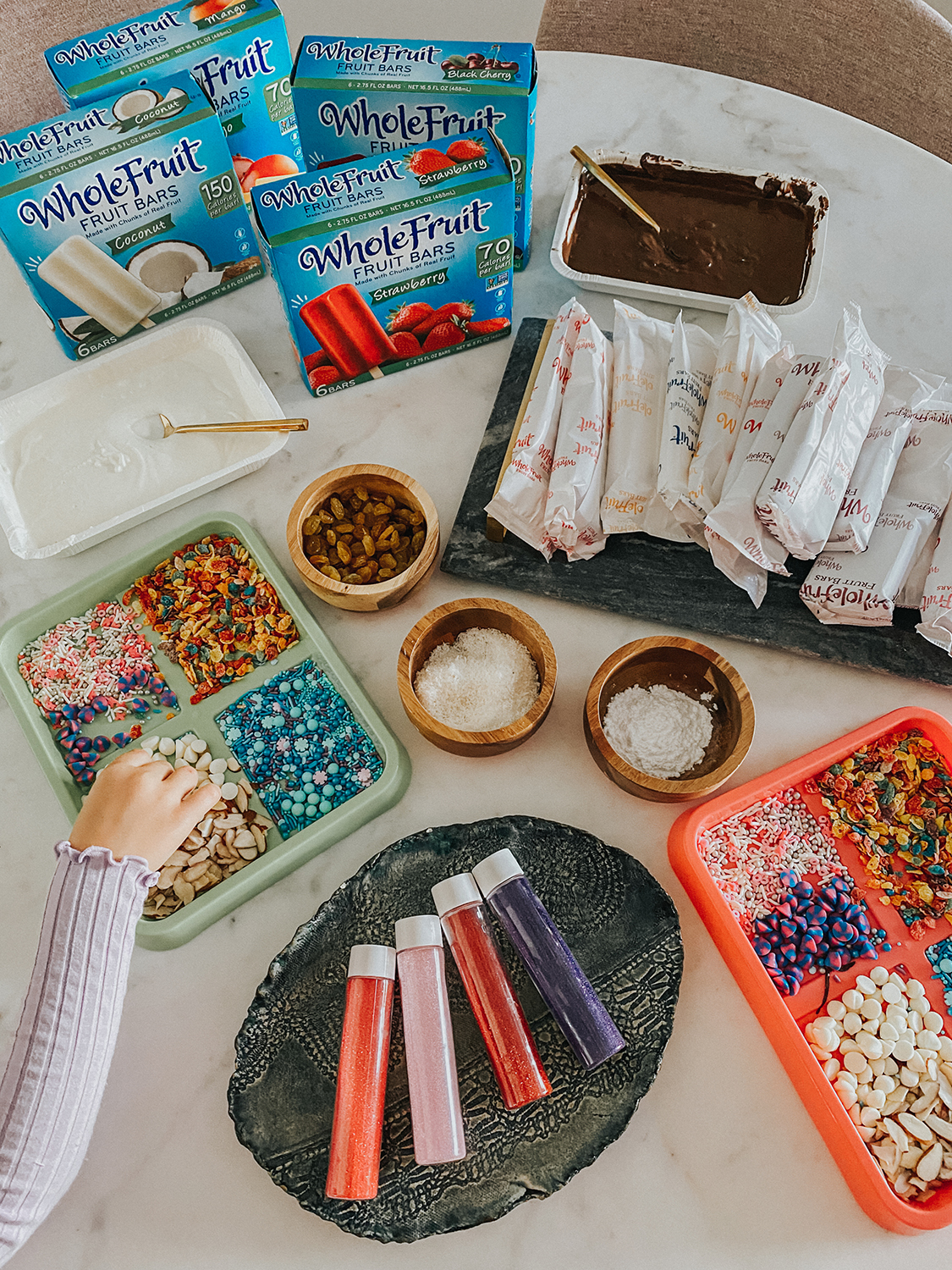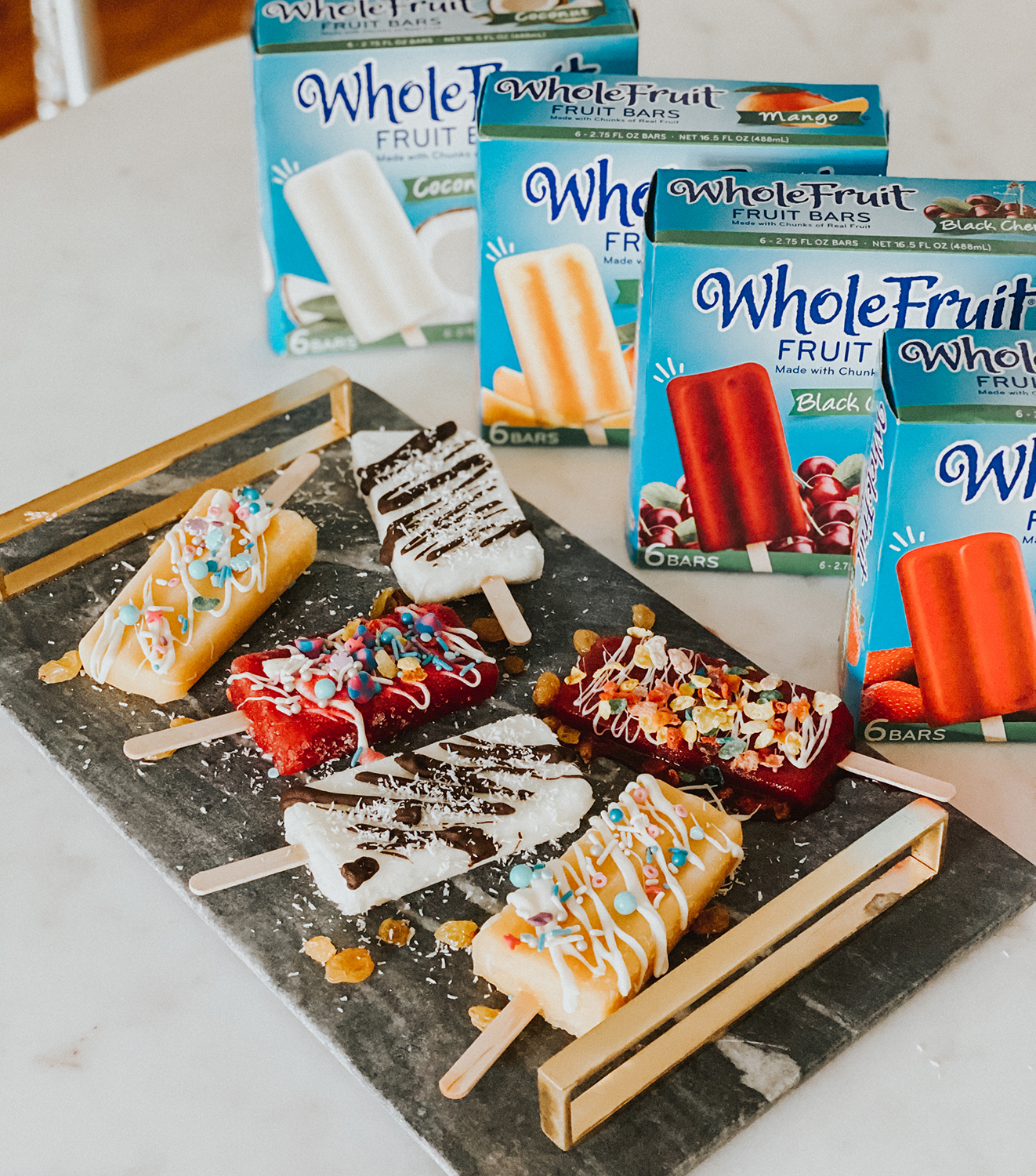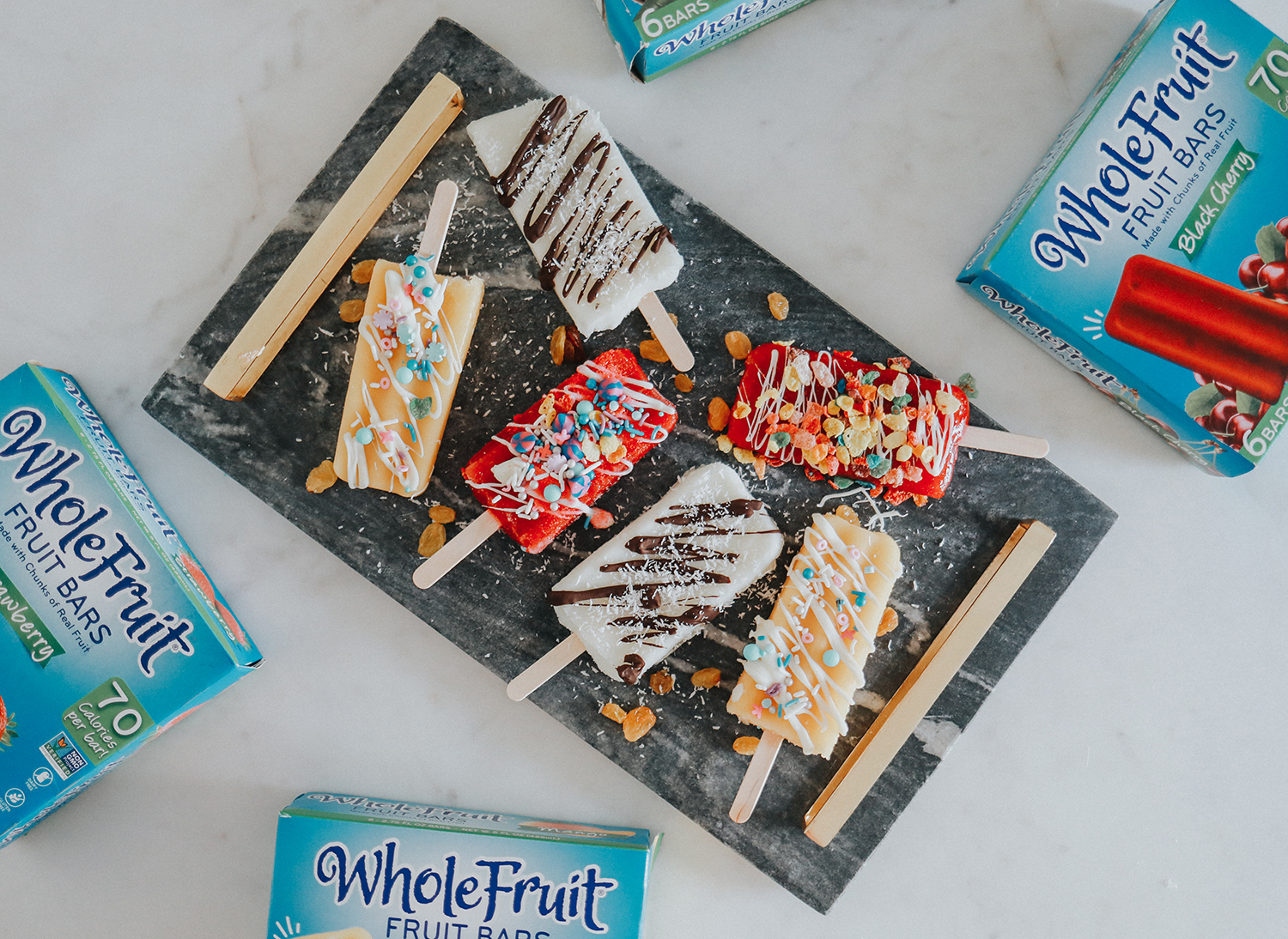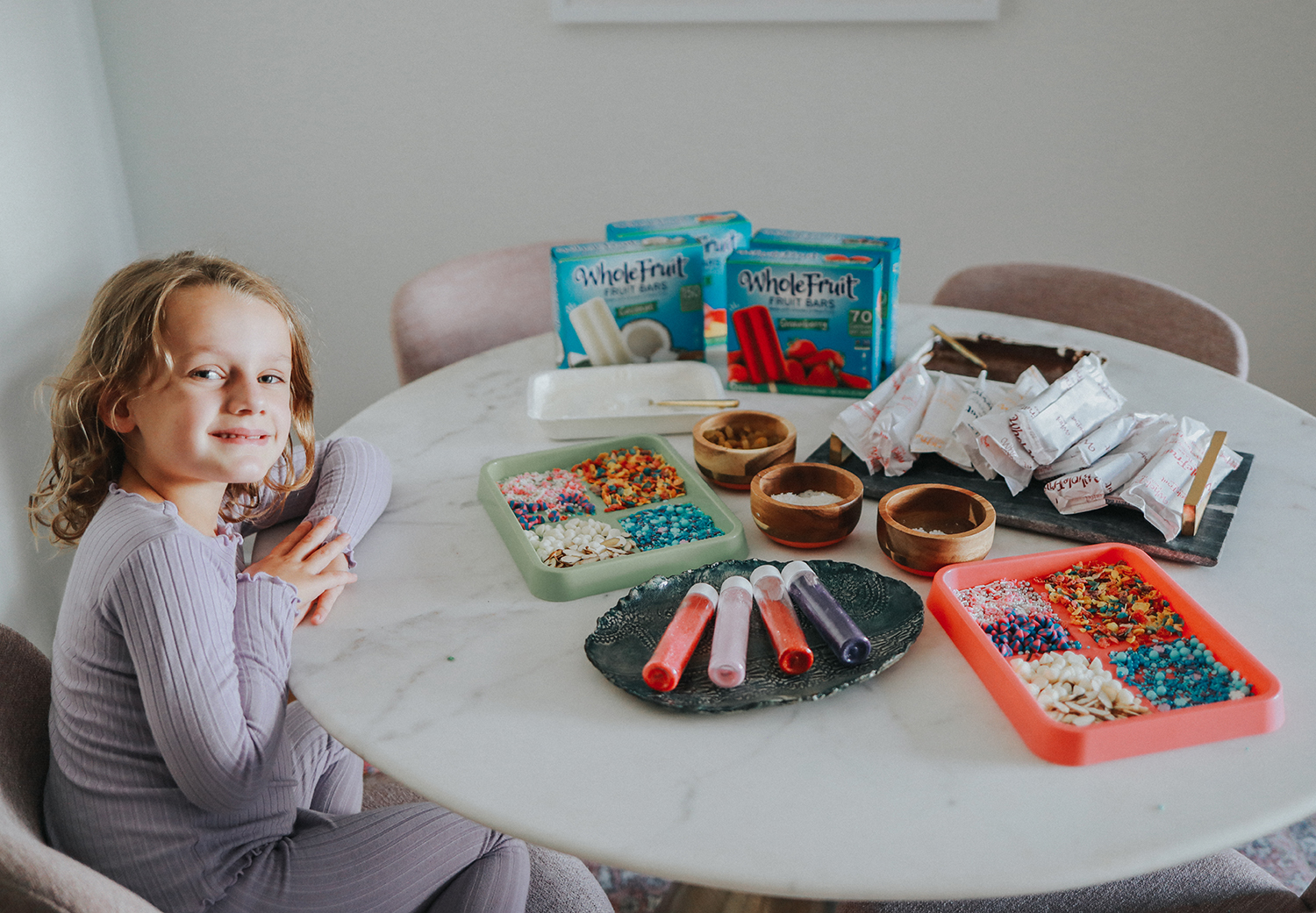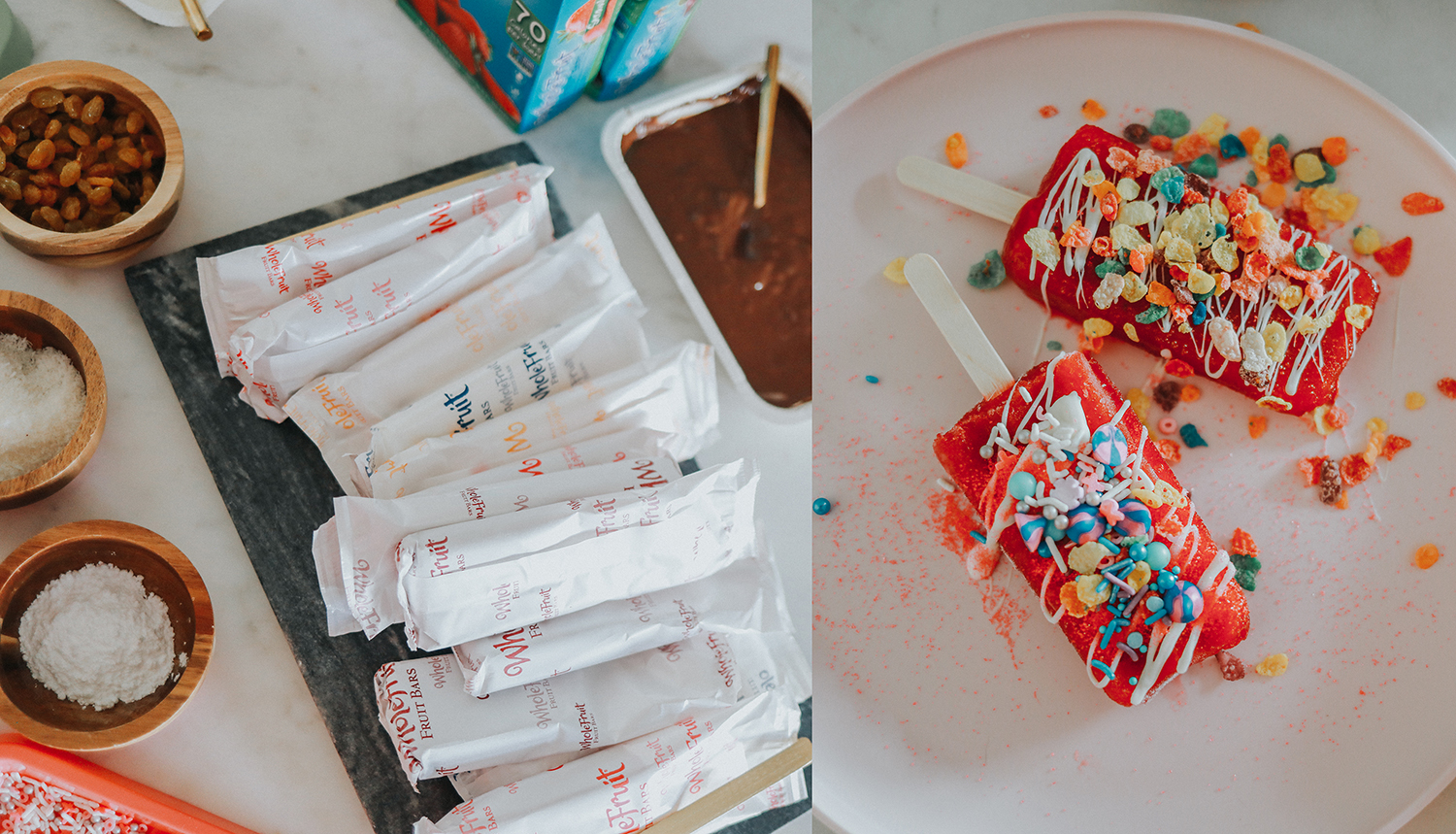 Some tips for this activity from trial and error: 1) indoors is best so that the popsicles don't melt during the decoration process. 2) bring the popsicles out at the very last minute 3) decorate on a plate and put in freezer for 10-20 minutes so they can harden again and all additions can mold to the popsicle. Other than those pointers, get messy and have fun! Kids need it now more than ever so embrace the mess!