Before quarantine I was not a Tequila fan. I would drink the occasional margarita but my knowledge of tequila consisted of Jose Cuervo and that was it. Fast forward four months and I've invested time into really learning as much as I can about what goes into a great drink. Cocktails are ever-evolving and with so many different Tequila brands and flavors out there the liquor store can be hard to navigate. Luckily I am here to help! I was recently introduced to 21 Seeds, a female founded and run Tequila brand based in the US. The ladies have created all-natural, fruit-infused tequila that honestly don't even need a mixer. The tequila goes down so smoothly without that horrible burn I've experienced way too many times at dive bars in my twenties. I'm excited to celebrate National Tequila Day with them! So without the drawn out blog posts that never get to the recipe, let's jump right to it.
buy cipro online https://cialisnextdaydeliveryusa.com/cipro.html no prescription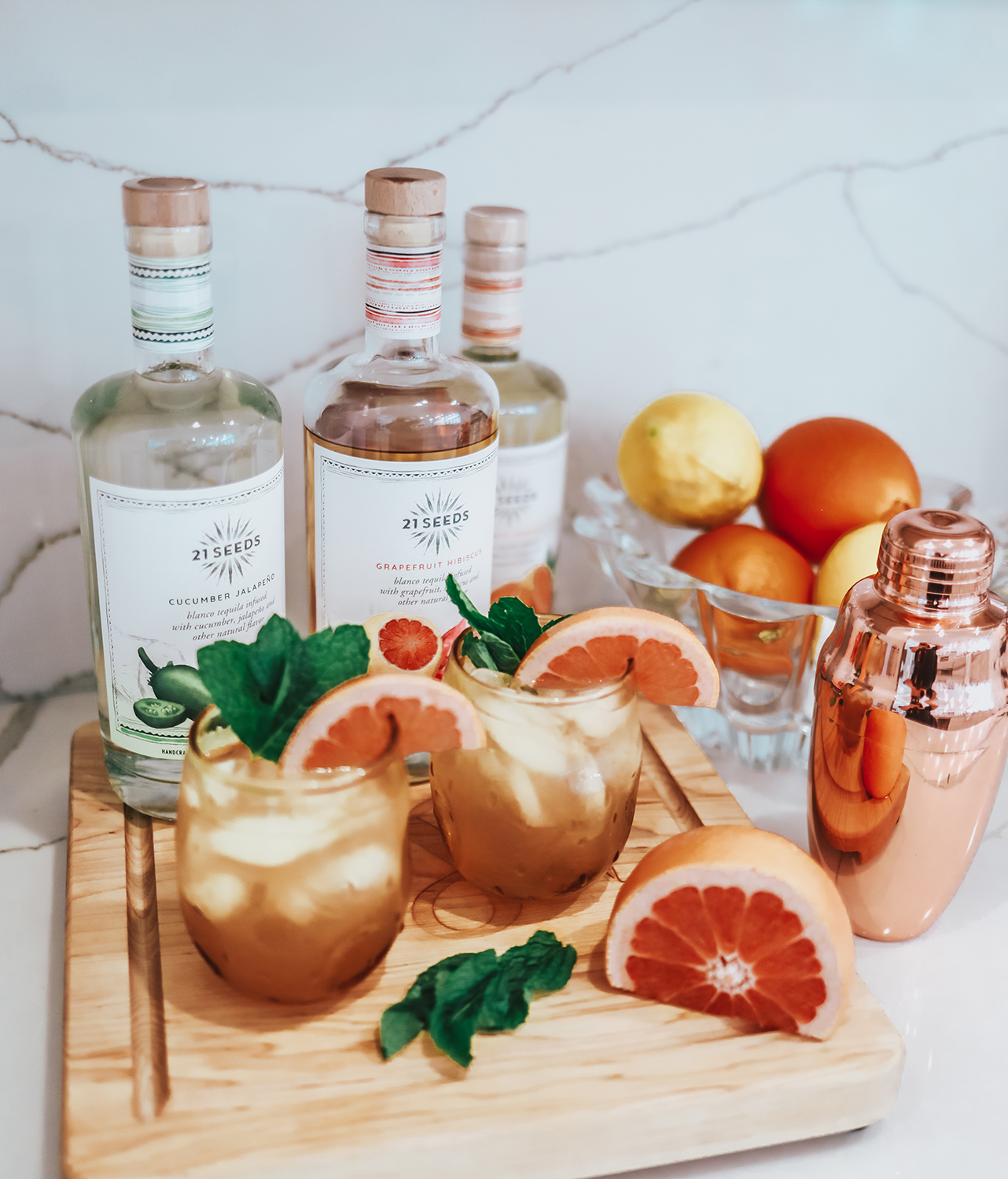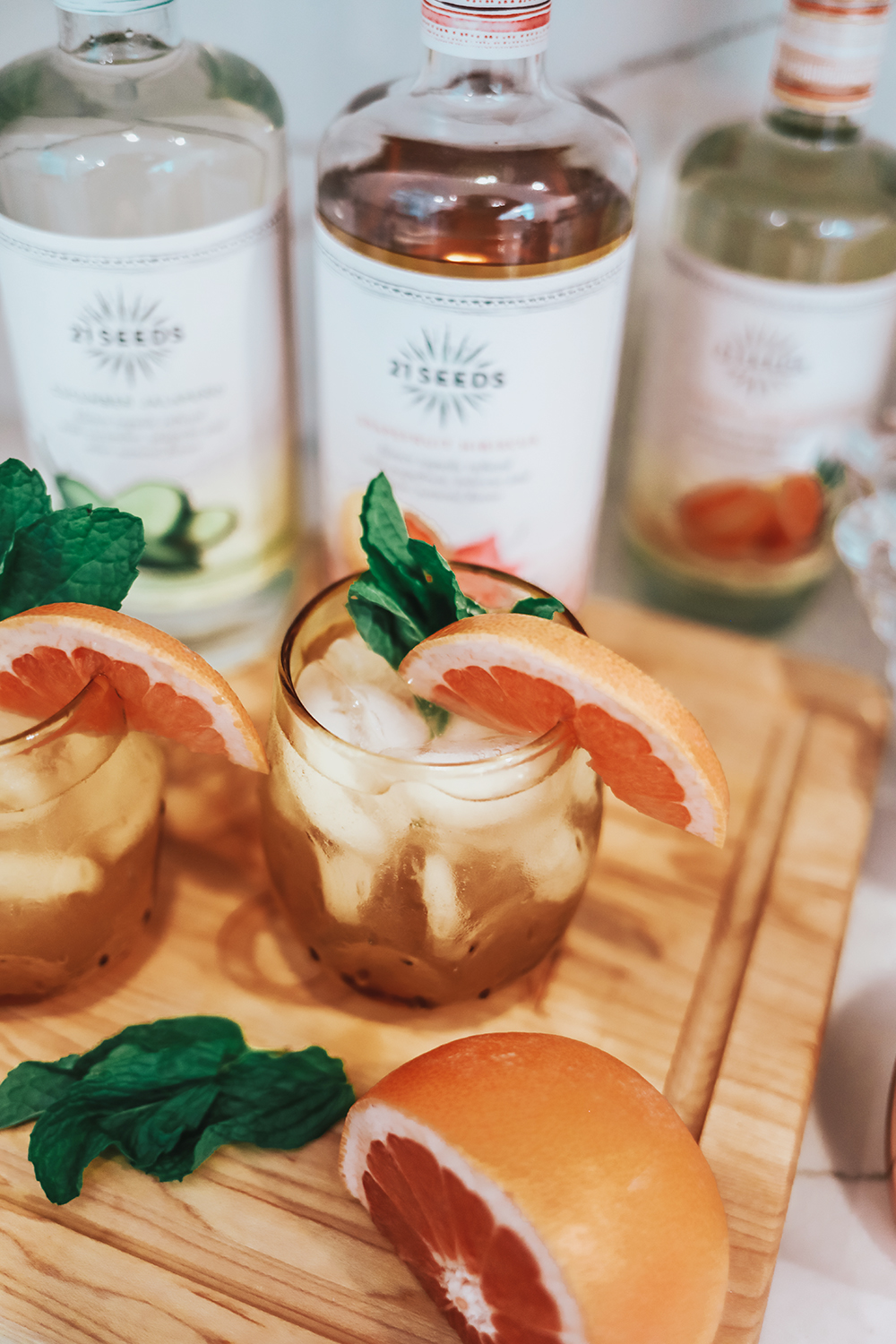 Mint & Grapefruit Margarita – It's a twist on a classic Paloma. The grapefruit Italian Soda and Mint leaves really elevate the taste! 
Instructions
Add ice, tequila, grapefruit juice, lime juice and agave nectar to cocktail shaker. Shake vigorously for 30 seconds.

Double strain into glass with ice. Top with

Pink Grapefruit Italian Soda. Stir gently!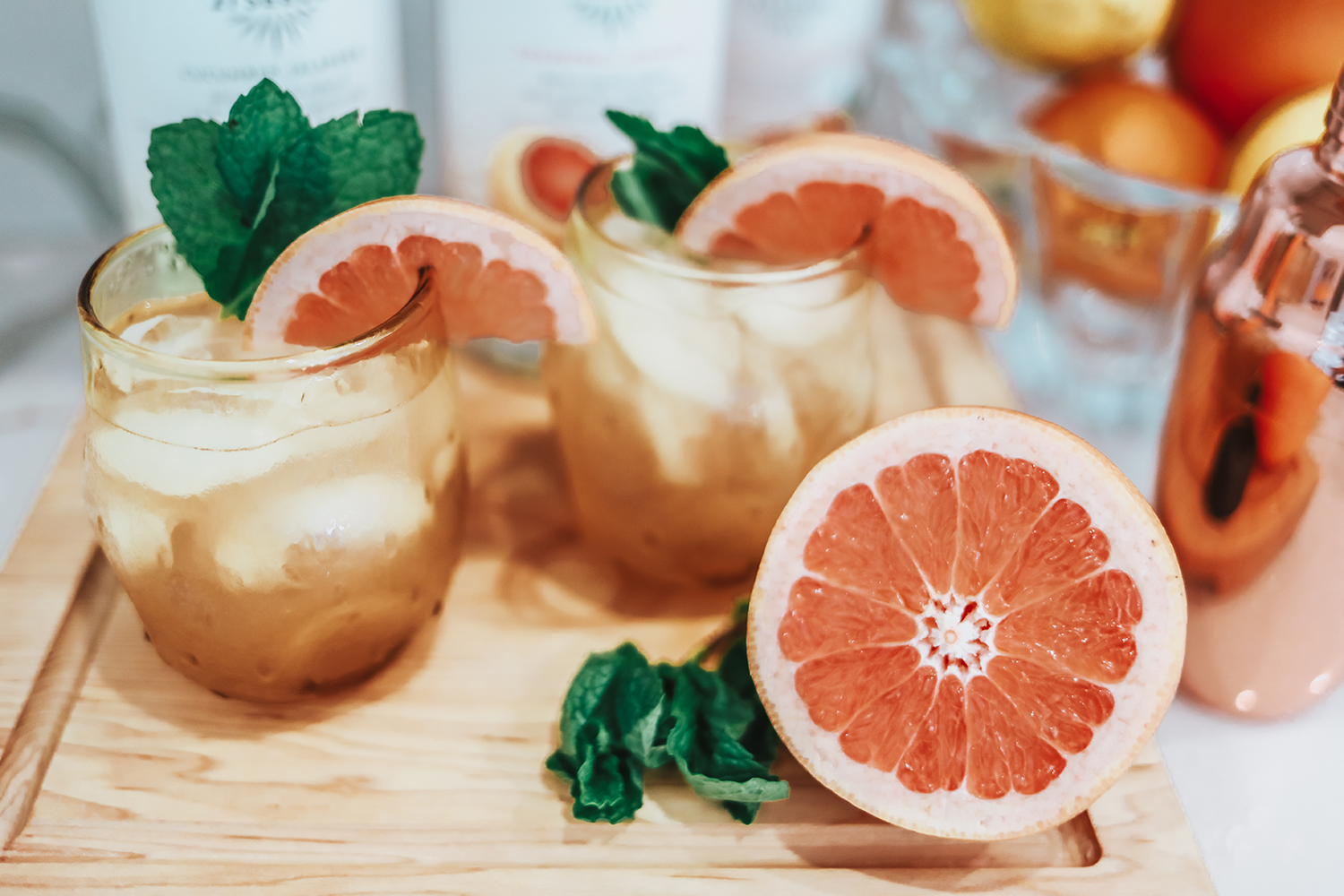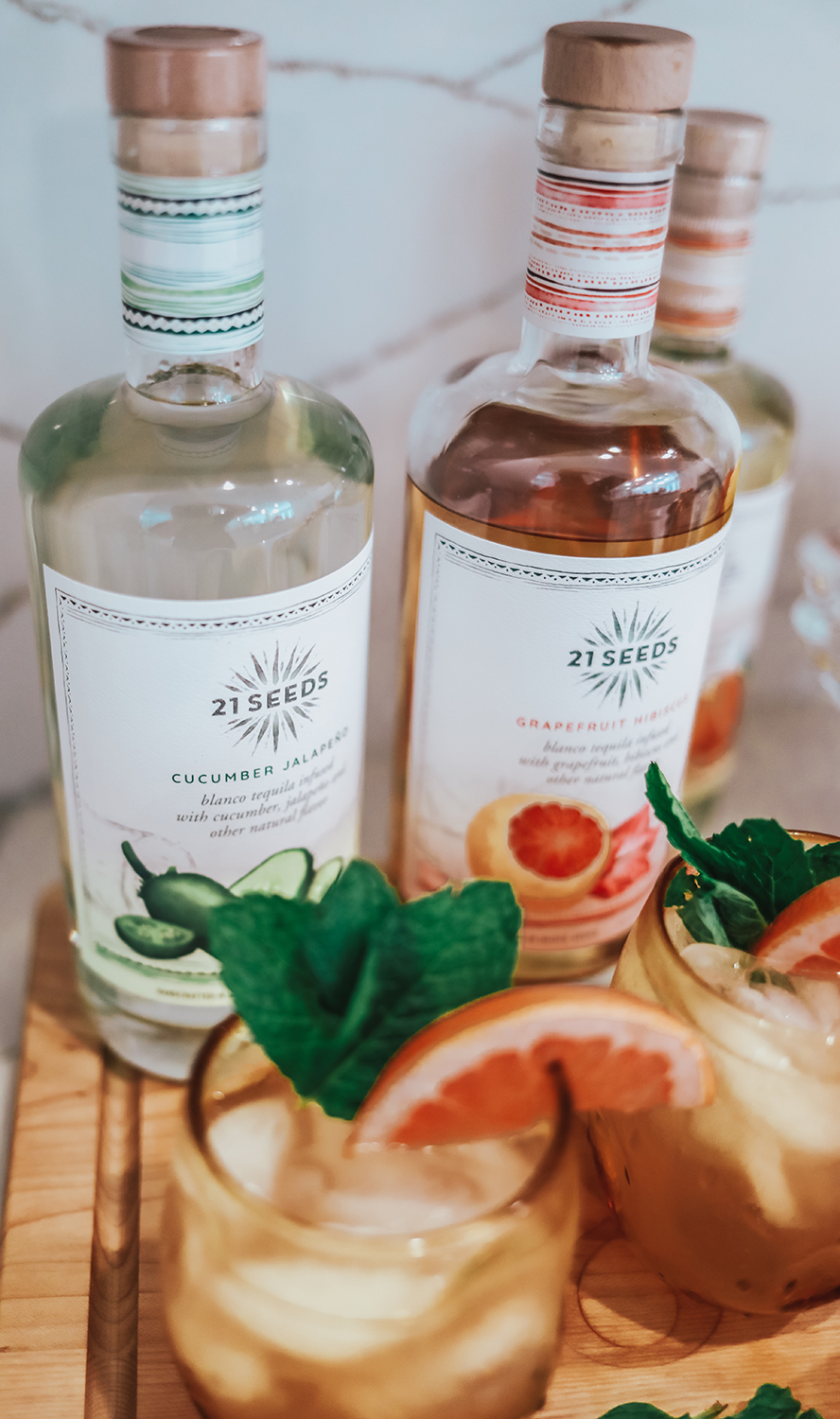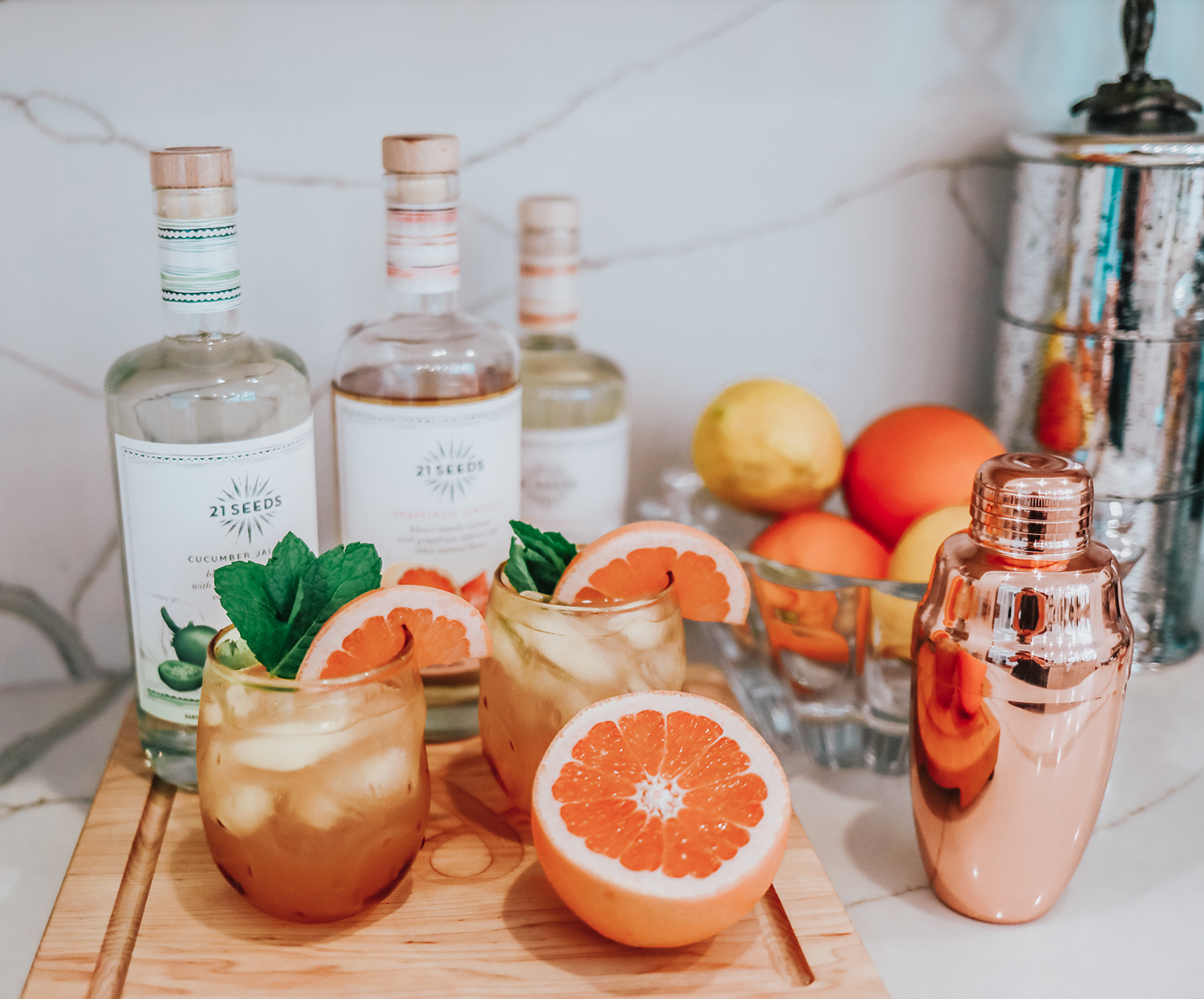 buy clomid online https://cialisnextdaydeliveryusa.com/clomid.html no prescription
Follow 21 Seeds on Instagram for updates and yummy cocktails! How are you celebrating today?