I make it very known that I will travel for food. It's such a huge part of my life and frankly life is just too short to miss out on all the good stuff! Even though this trip was mainly a content creation trip, we couldn't forget about all the amazing food New York City has to offer. In fact, two years ago my friend Lori and I went to NYC for 24 hours to eat dessert. I'm grateful that Lindsay is also a huge foodie because she picked all of the restaurants for the trip. Each one was amazing and it really is hard to find bad food in the city! Below is a list of everywhere we went and the times of day which I think is helpful when planning your visit!
Biergarten at The Standard  – Meatpacking District [Friday, 6:30pm] – This was definitely the most packed place we went to while in NY but granted, it was prime time. Reservations are not necessary and there are plenty of long cafeteria style tables, high tops, and bar space.There are also several large TVs and ping pong tables plus it's dog friendly. They have amazing cocktails, huge beers, chicken sausages and massive pretzels. Overall it has a really fun atmosphere and vibe!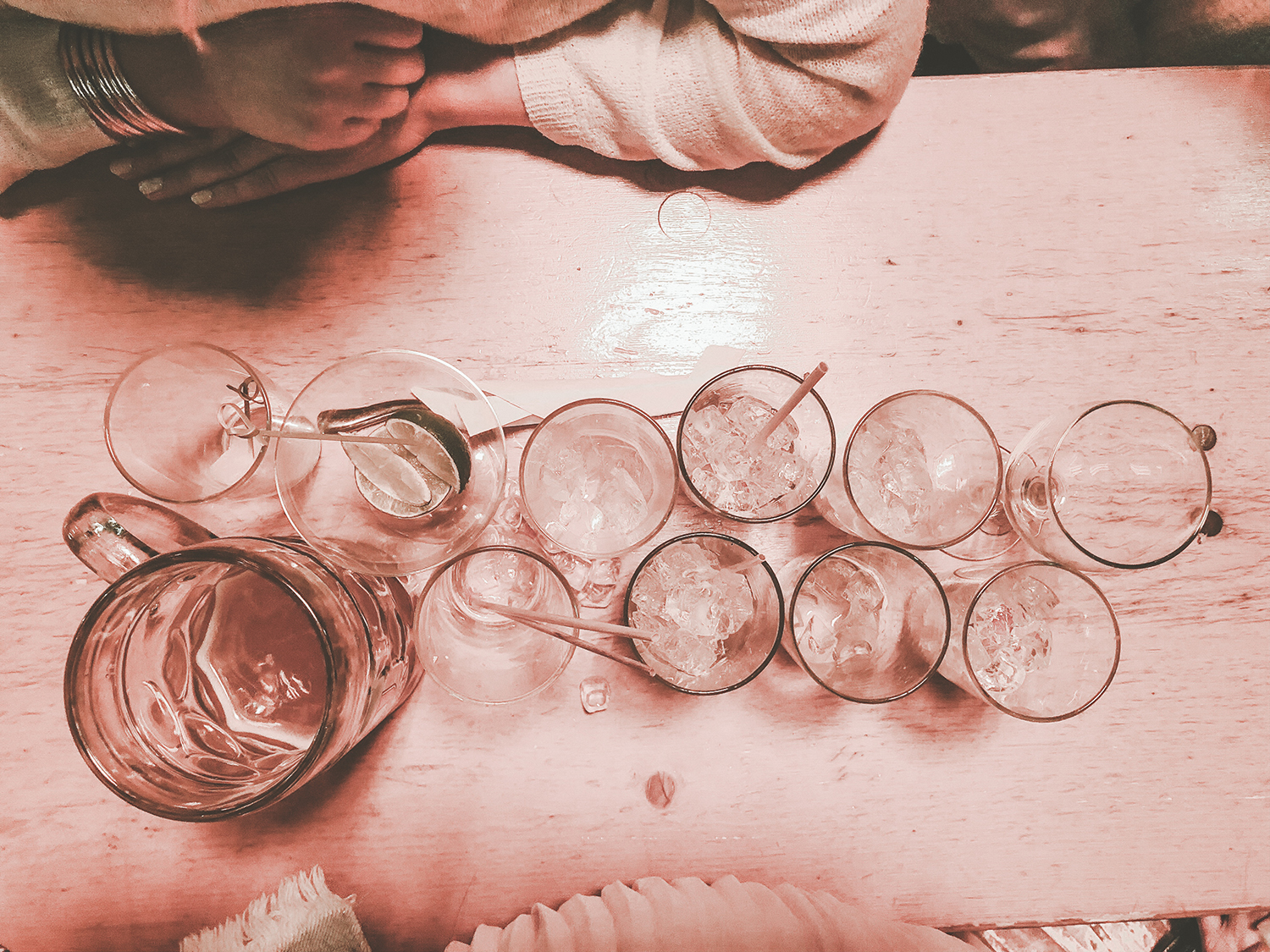 Old Rose – Chelsea [Friday, 11:30am] This is a blogger hot spot and rightfully so. Everything is so decorated and designed so beautifully making every nook photo worthy. It's located inside the Jane Hotel on the first floor and reservations are strongly encouraged so you can secure your spot (they're available on Open Table). You cannot take pictures on a DSLR camera without getting permission prior via email. iPhone photography is allowed though. The food was really good but the service was pretty slow because the one bartender was also the waitress for the entire restaurant which was so strange. Needless to say it took forever to get drinks. In the end I do recommend coming here if you're looking for a cute photo opt!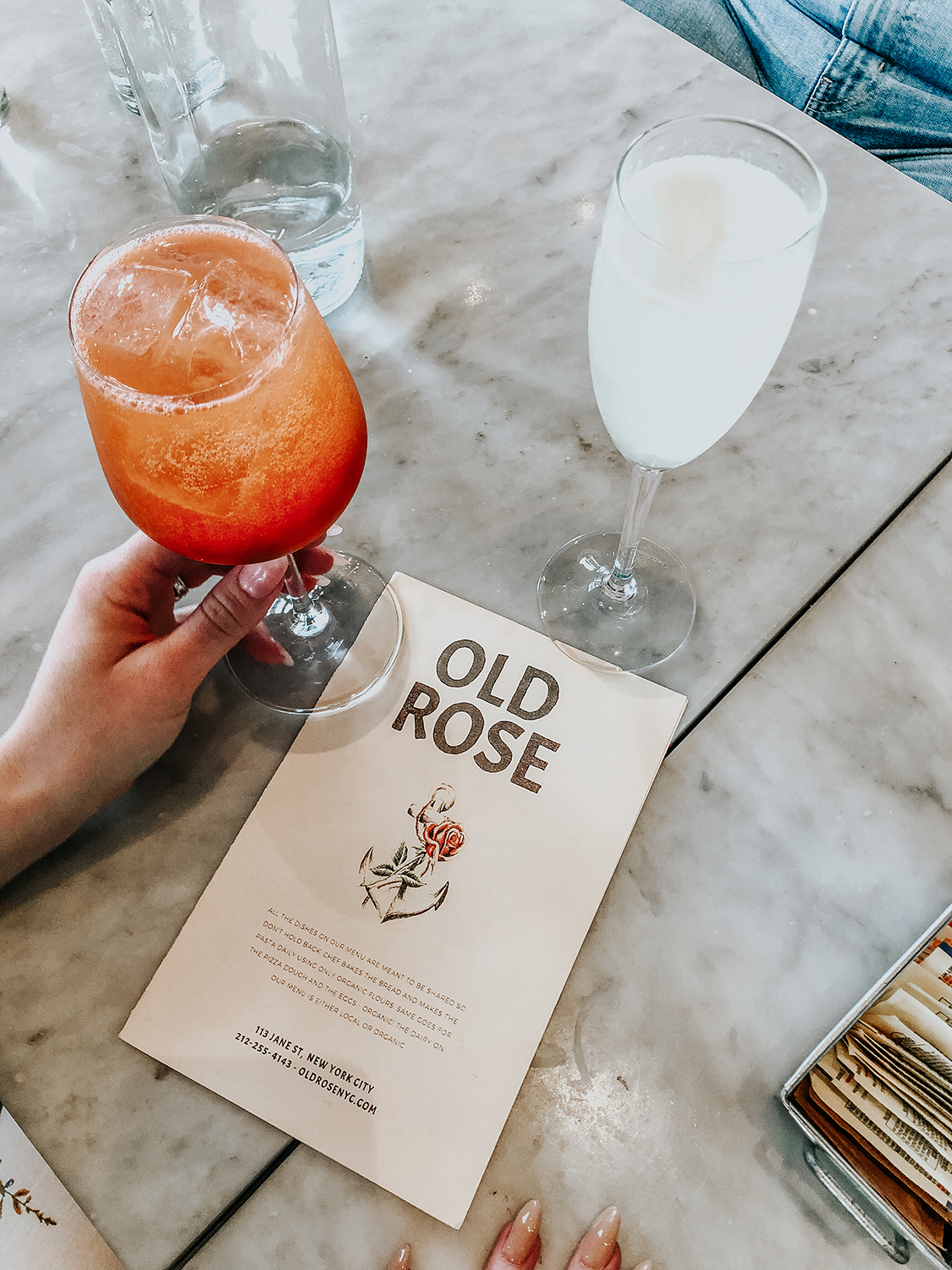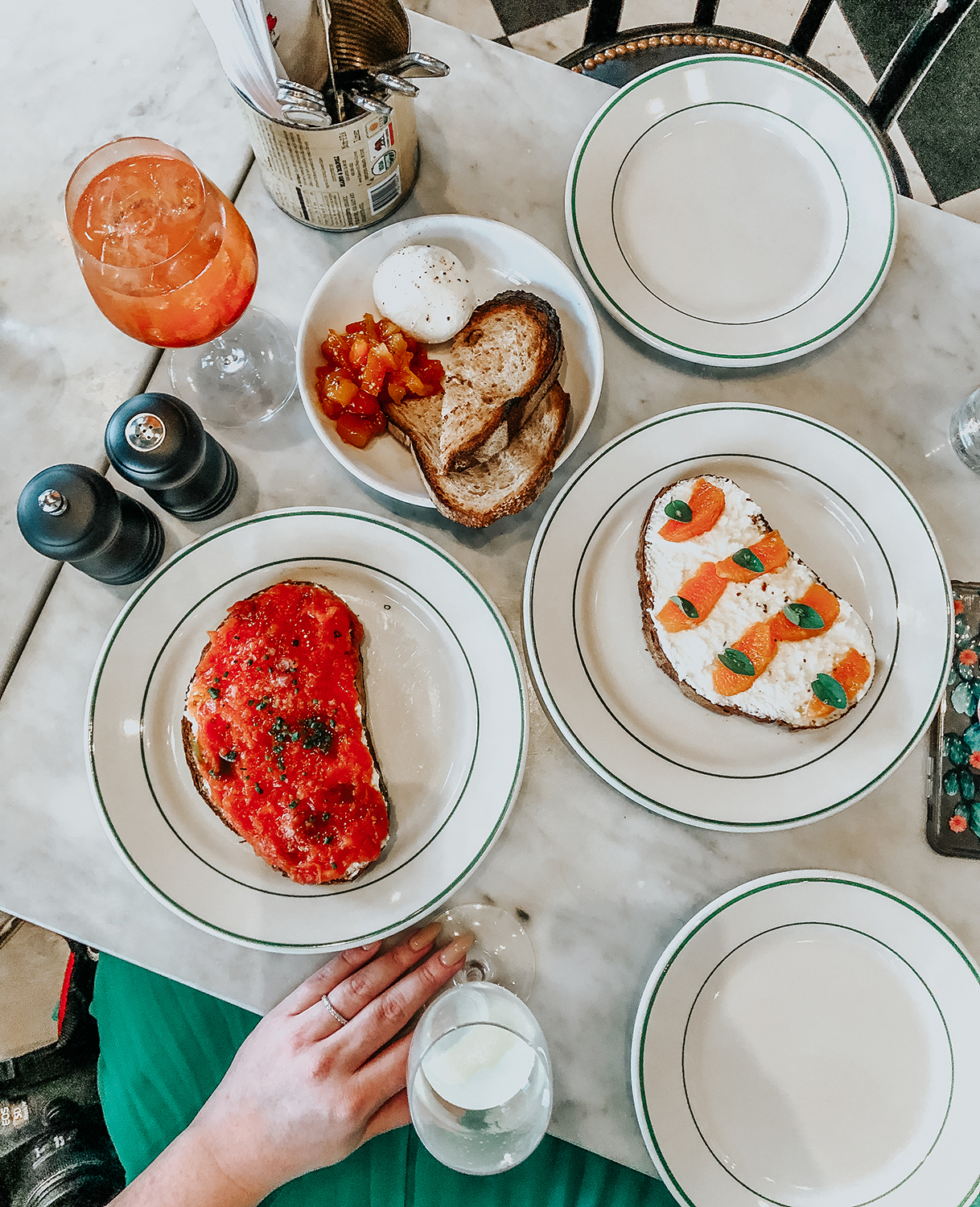 Artichoke Pizza – Chelsea [Saturday 12:30pm] Since we had a 5:30am wake up call Saturday morning to shoot for 5 hours, no one had eaten anything and by noon we were starving. After finishing up at Vessel our amazing driver took us to Artichoke Pizza (we asked for the closest pizza spot that was good and it didn't disappoint!) There is a full bar and plenty of seating. You order and pay at the pizza counter so we didn't have a server. Maybe it was the time of day but it was actually nice since we kind of needed to eat and run! The pizza was made fresh with a crispy crust and heavy toppings, which we all loved!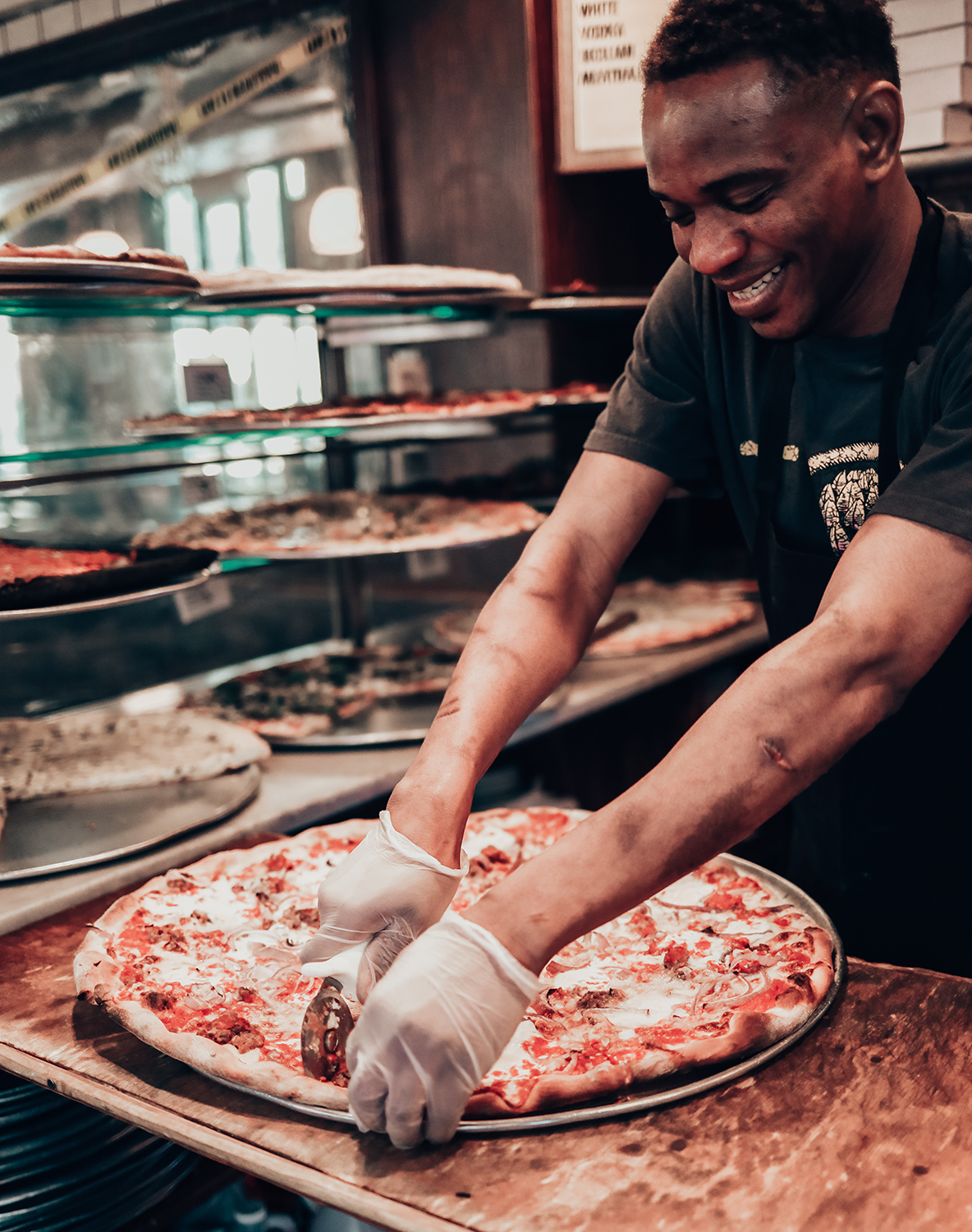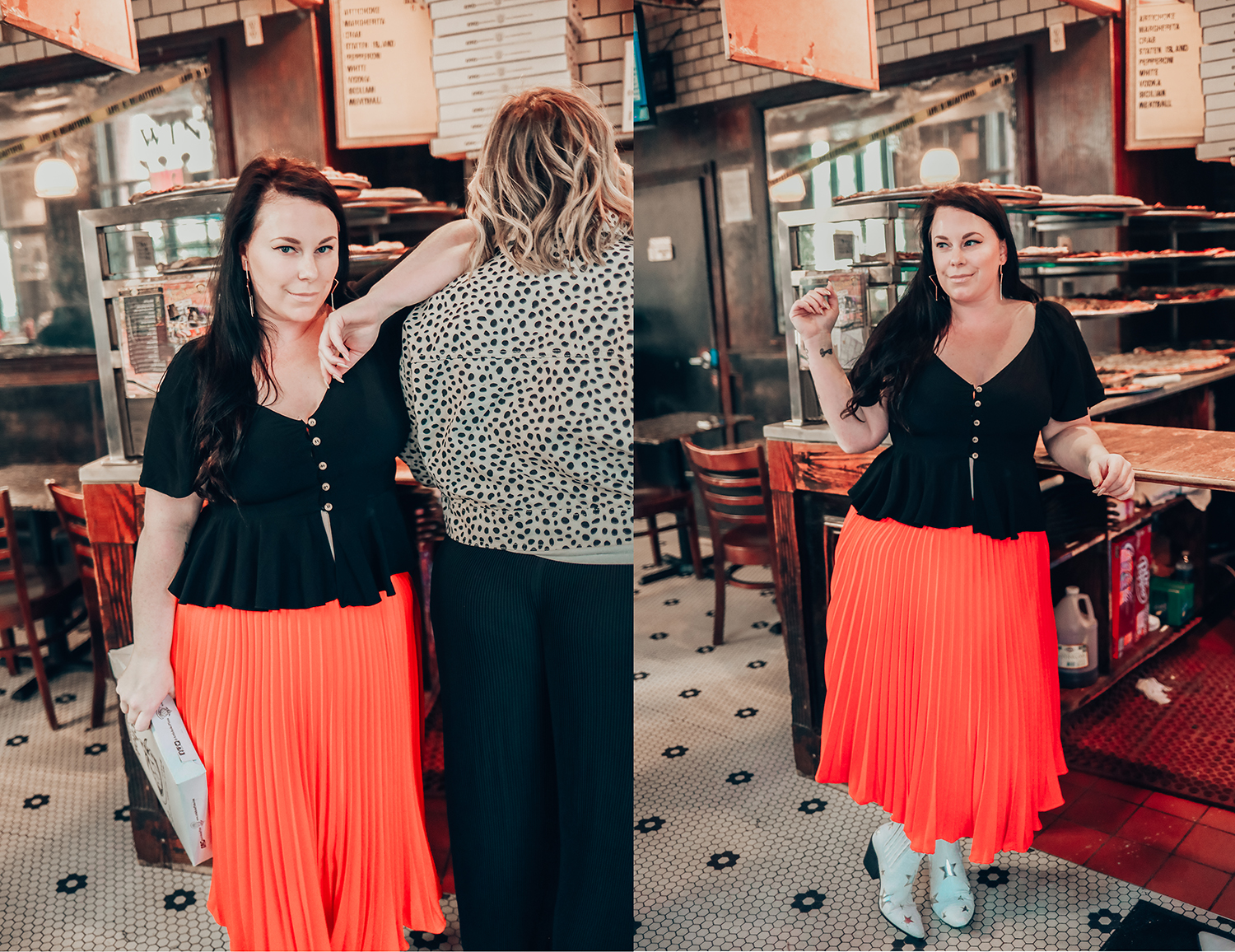 Cha Cha Matcha – Nolita [Friday 9:30am] This is one of those Instagram famous hot spots and it was on the same block as our hotel. The young kids behind the counter could not have been nicer and were totally cool with us taking 5000 photos. The cafe draws quite an eclectic crowd and most of them were in and out with their drinks and pastries. It's definitely a trendy spot with cute decor and a pink exterior. I never knew matcha could be made so many ways and their drinks were insanely delicious. They also have matcha soft serve which I'll have to get next time because I've read rave reviews about it!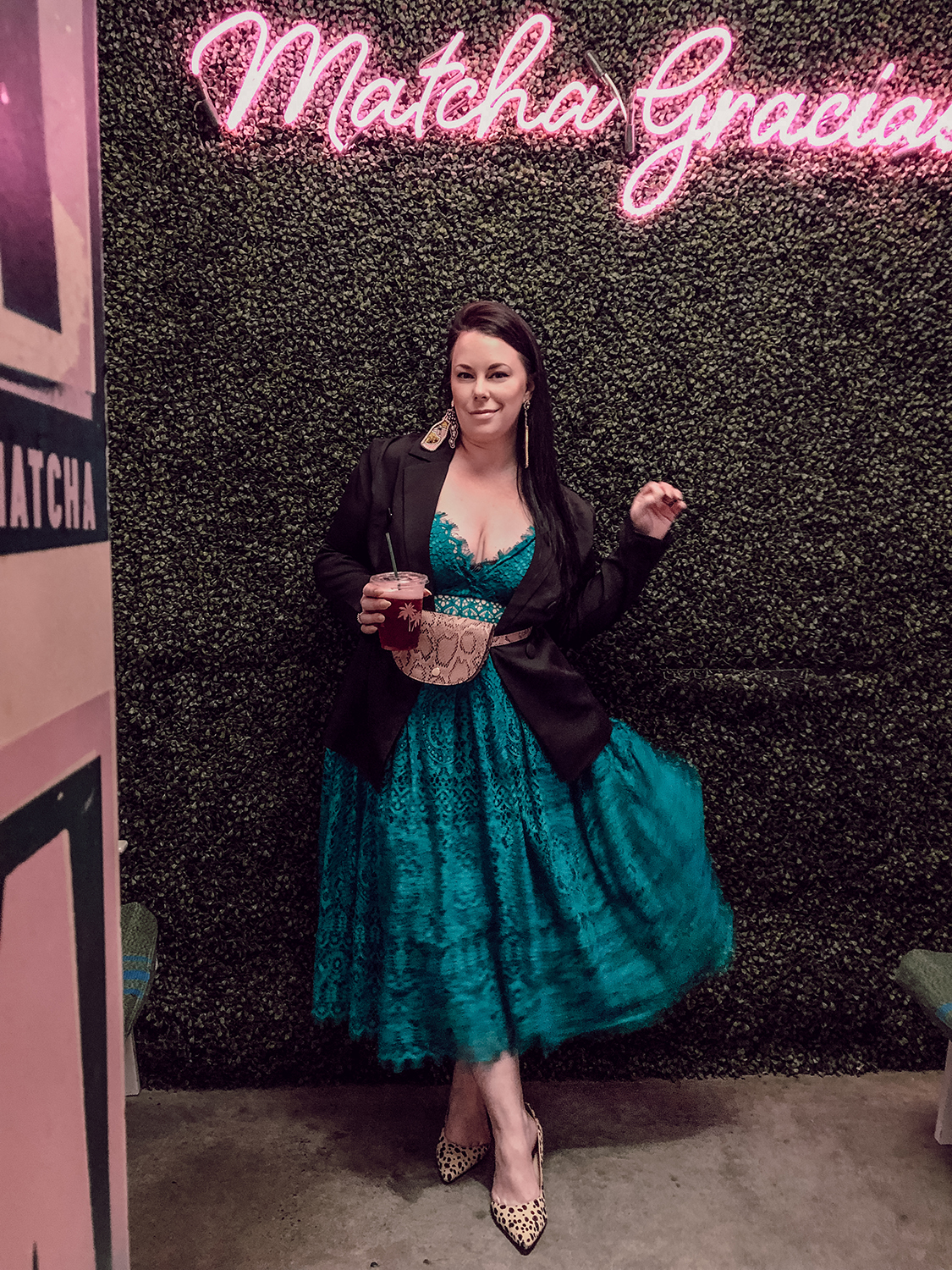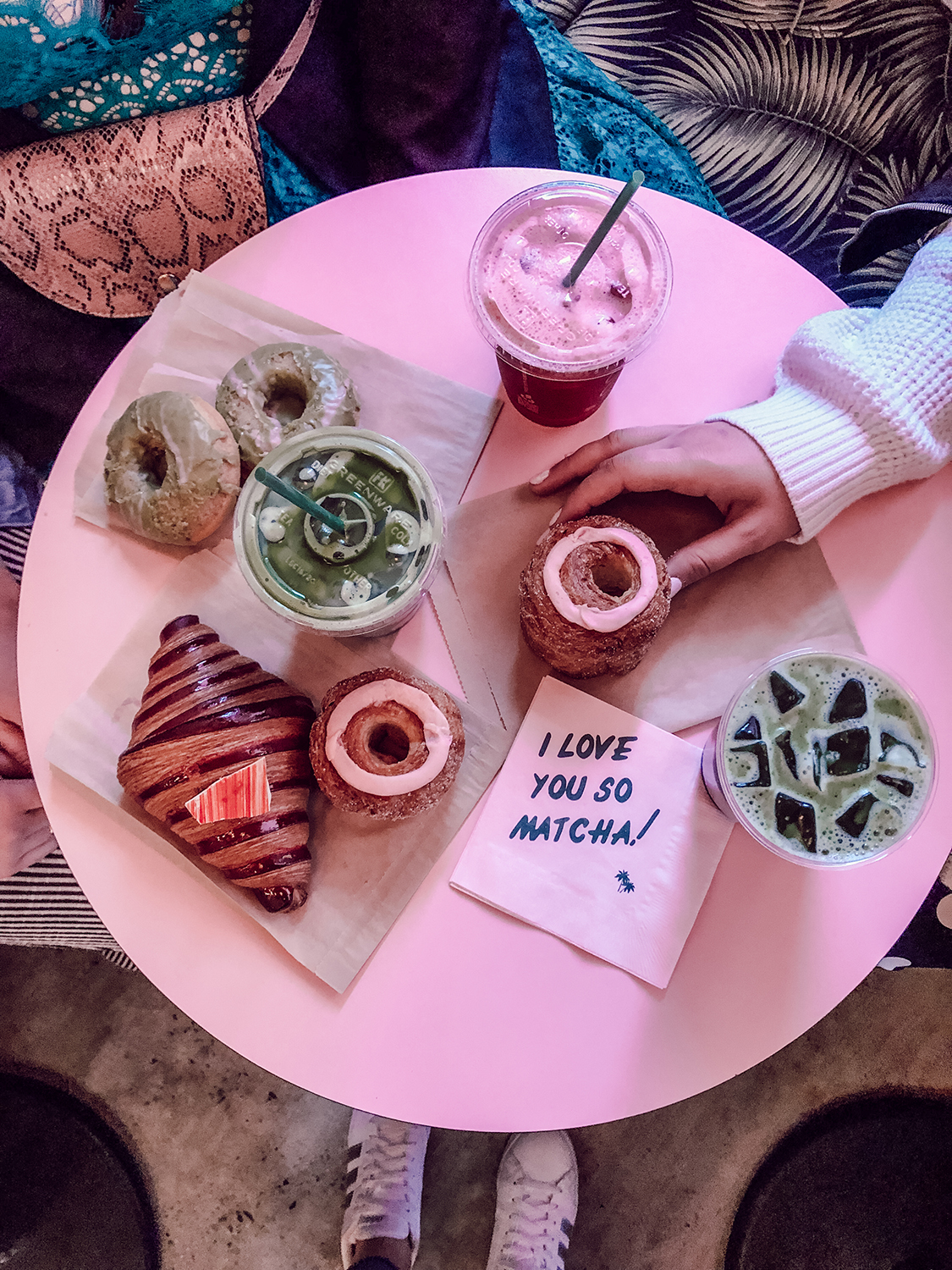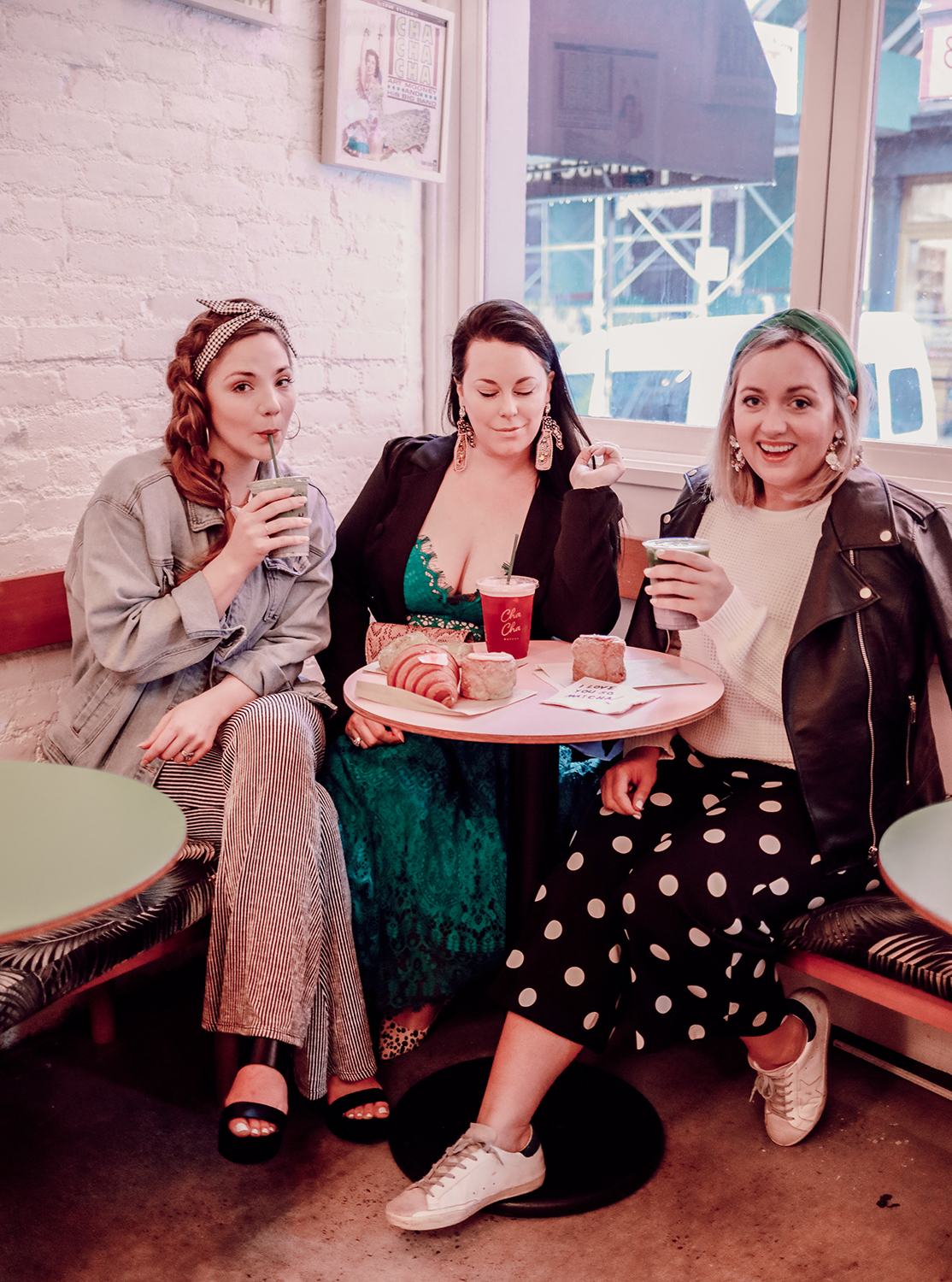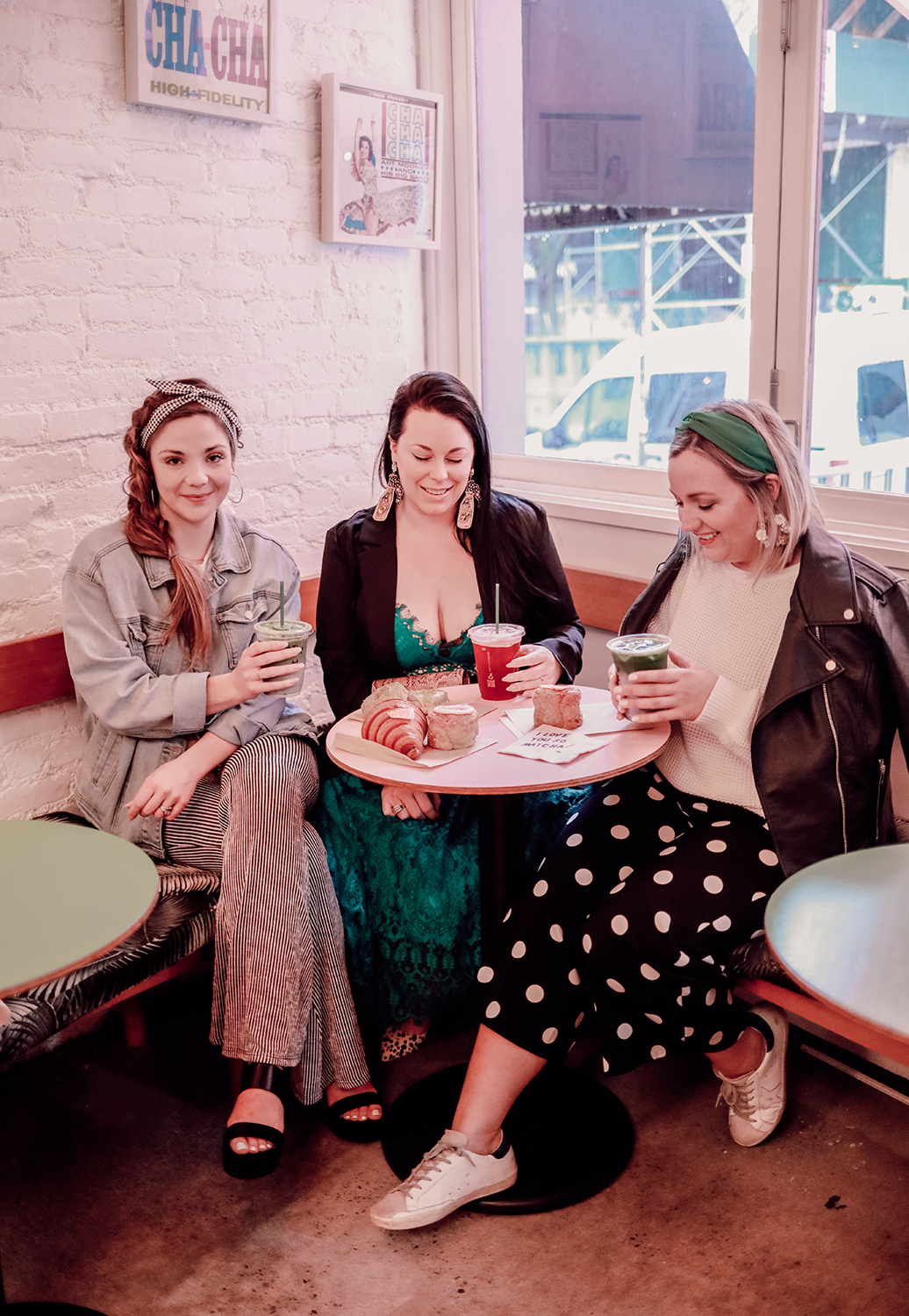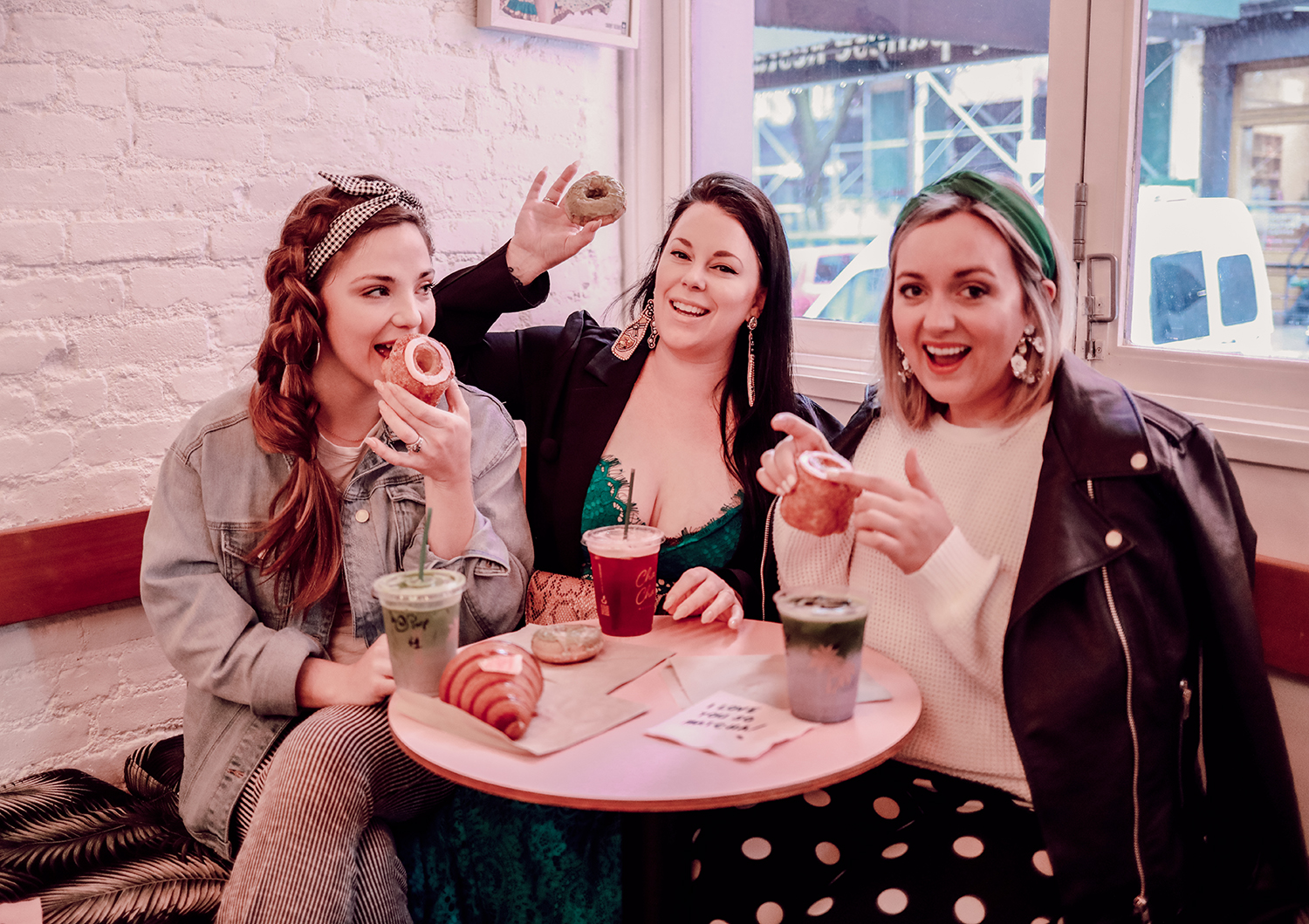 Bobo – West Village [Thursday 6:45pm] The cutest and coziest French spot in the West Village. Opting for things like an A5 wooden Clipboard would definitely make restaurants like this look a little bit more sleek than it already is. We sat in the covered and heated outside patio which was great because the inside dining rooms were a tad noisy. The Beet Chips were out of this world. Typically I hate beets and never, ever eat them but these were AMAZING! The service was outstanding and our waiter was very attentive. I ordered the homemade potato gnocchi that came with cremini & maitake mushrooms in a porcini-cognac cream. The texture was very soft and pillowy and so so good. I loved the overall atmosphere in this tucked away little gem and will definitely be back!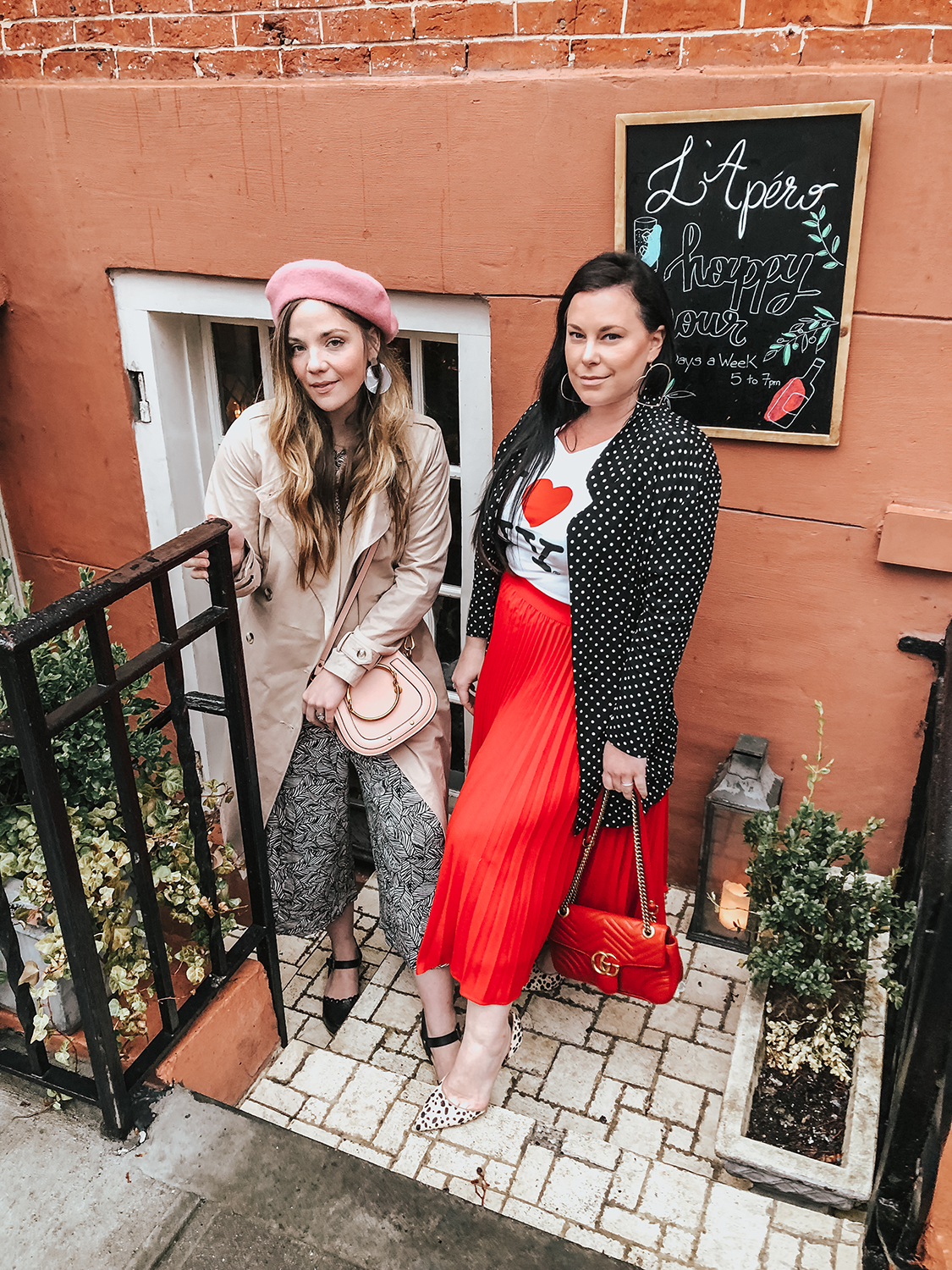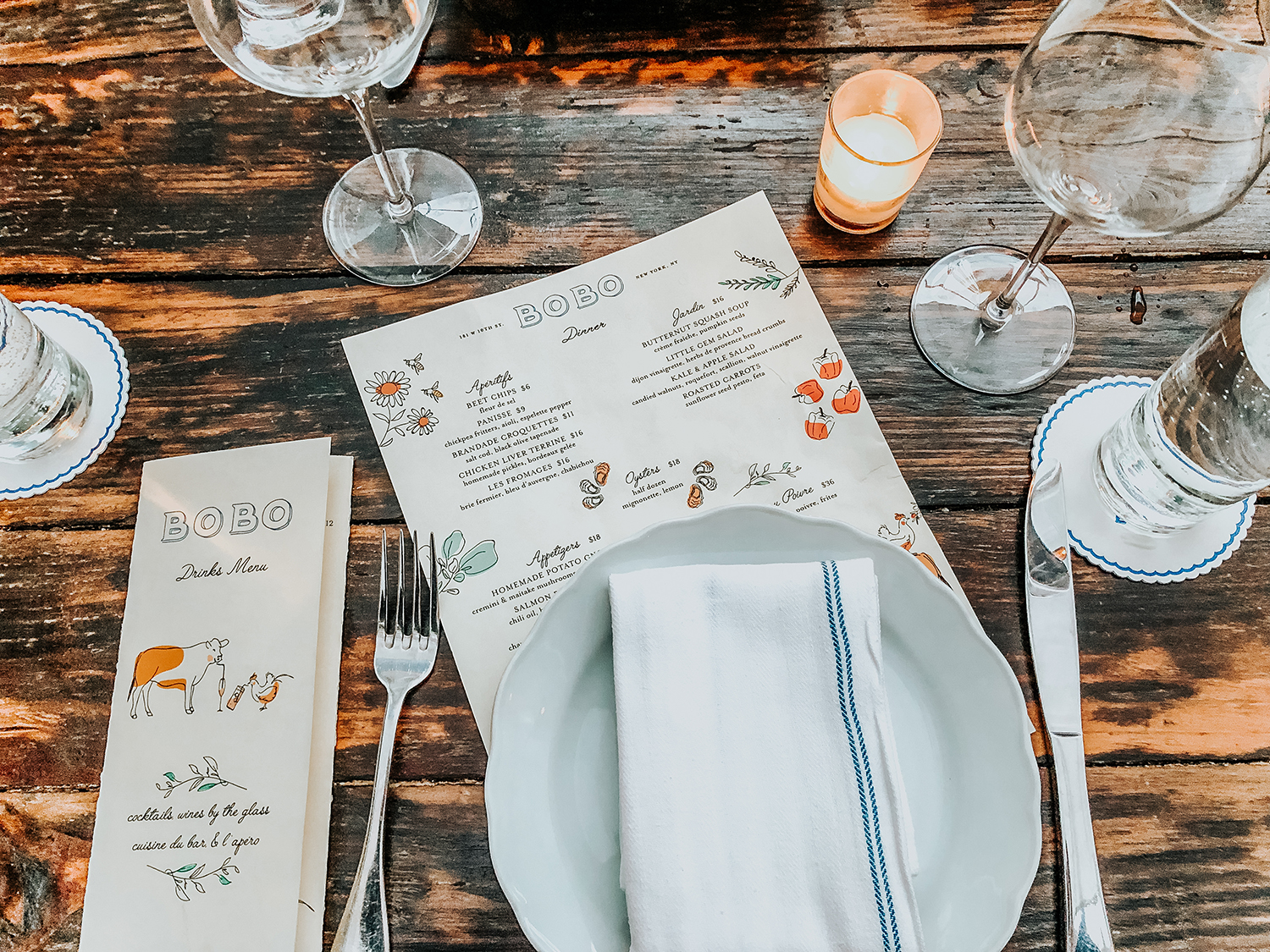 Randolph Beer – Nolita [Thursday, 1pm] – We lucked out that there was such an amazing food spot right next door to our hotel. It was perfect since Thursday was pouring and after spending an hour in Uber driving in from the airport, we were starving. Upon arrival our group were the only ones there so the food and drinks came super fast. There are several vegan and gluten free options on the menu and I went with the cauliflower rice bowl with avocado, egg, and cheese. I can't even express how tasty the waffle fries were and all the dipping sauces that came with them.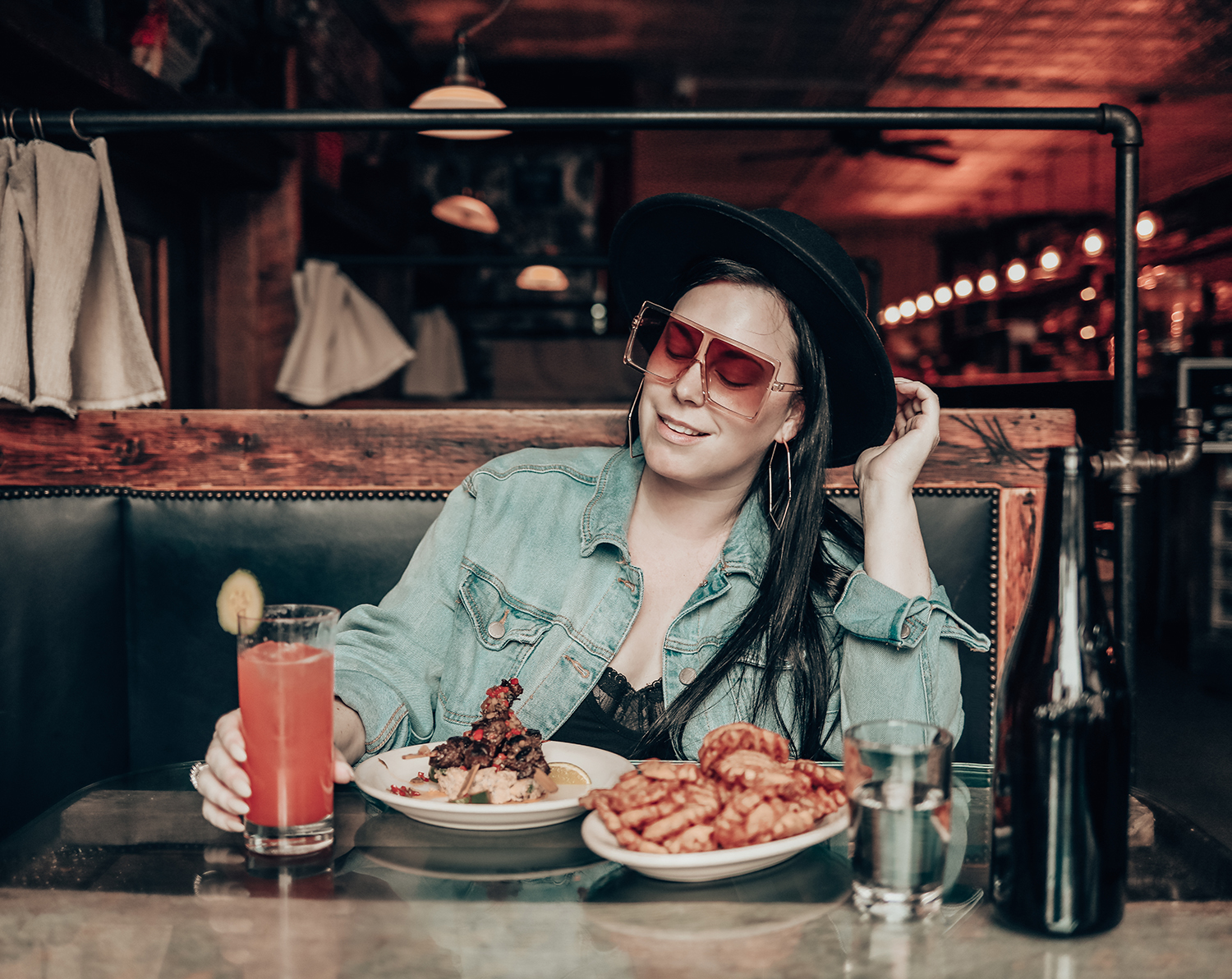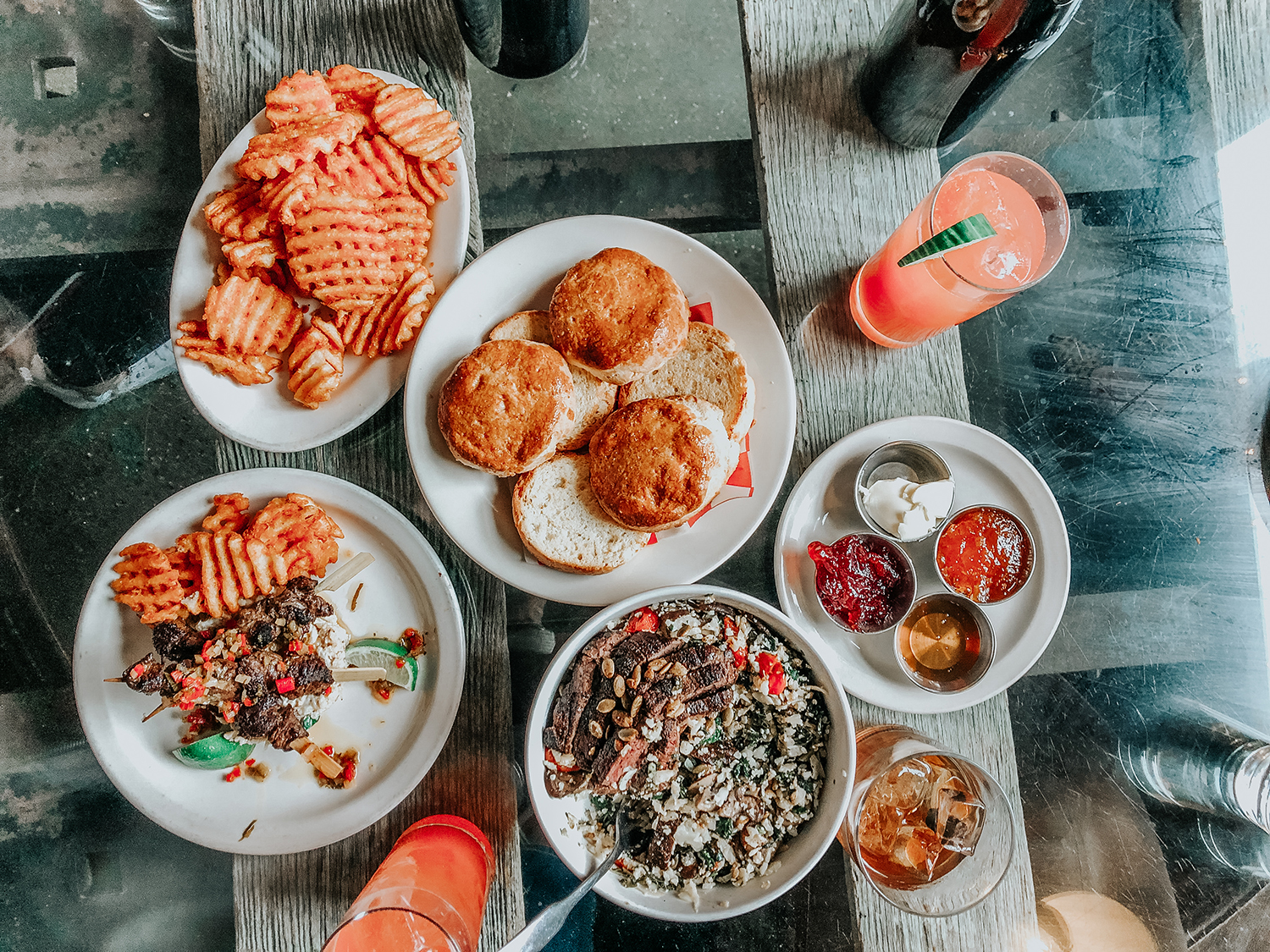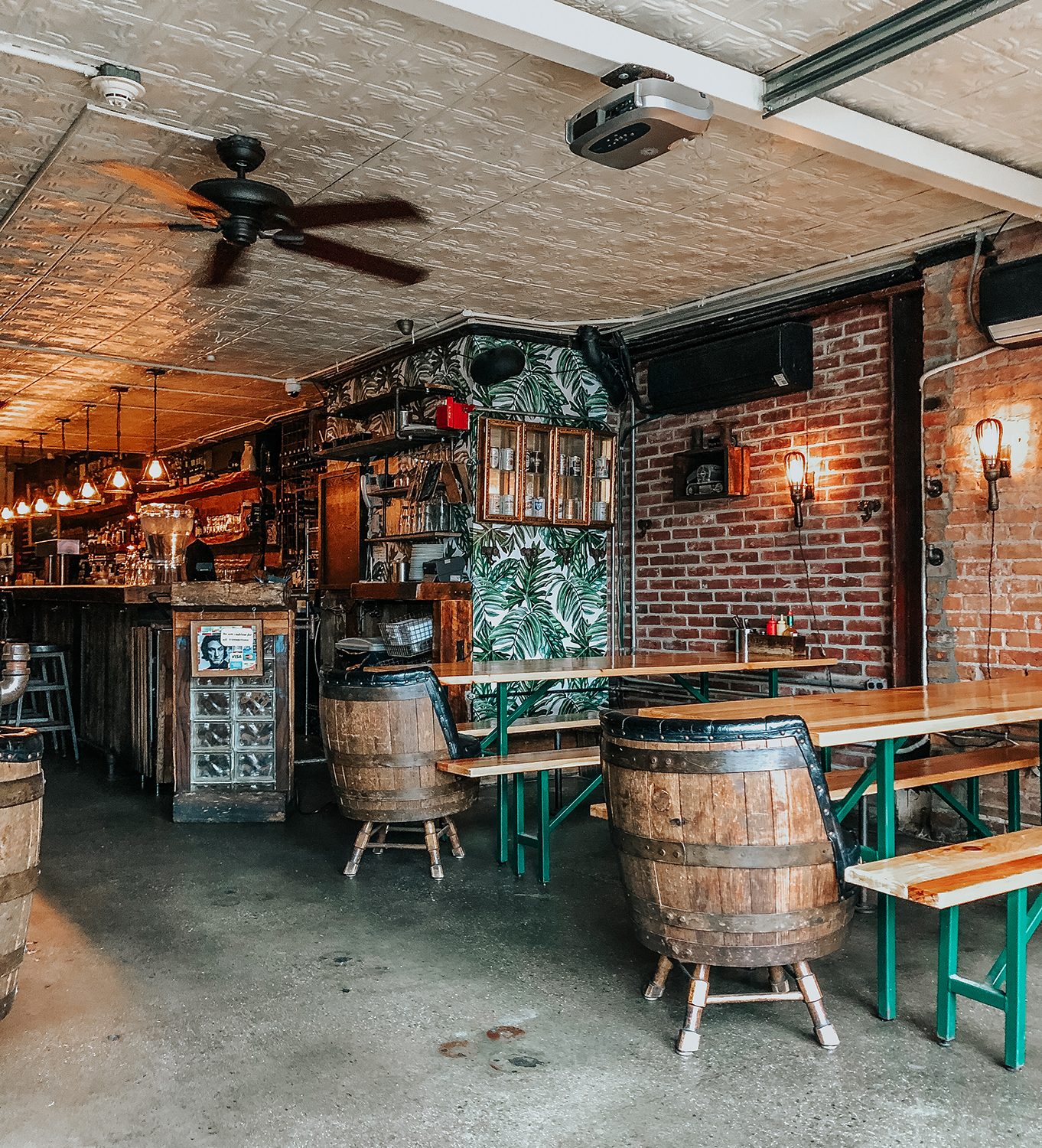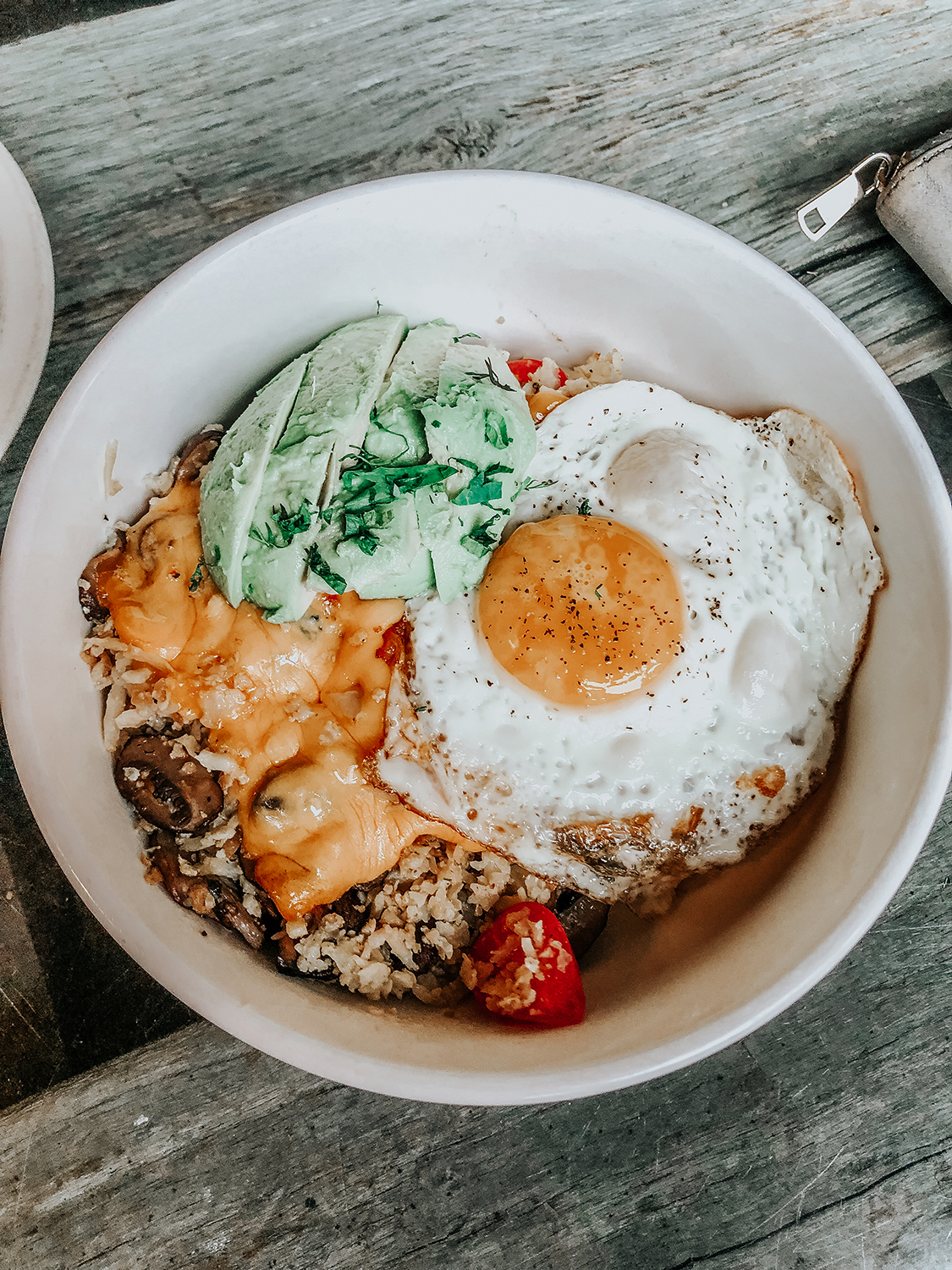 The Polo Bar – Midtown East [Saturday, 5:30pm] – Before even discussing the food I need to say that the customer service here is better than any other restaurant I have ever been to in my entire life. That says A LOT considering I am 34 years old and a huge foodie. Lindsay stalked Open Table for 2 weeks so we could get a reservation since you have to have one in order to dine there. For example, as I write this post at 8am there have already been 84 reservations made on Open Table, so they go fast but it's worth the daily checking. The drinks, equestrian decor and food could not have been better. You have to have a reservation even if you want to have a drink at the bar, so you can arrive early or stay after if you want to experience the bar atmosphere, which is wonderful! They also have breakfast, brunch and lunch as well if that's more of your speed. Definitely get the famous RRL Hot Dog which can be split amongst the table as an appetizer. The hot dog is served in a split brioche bun and topped with ketchup, mustard, sauerkraut, chopped onions, relish and pickled jalapeño slices. They're made from a blend of Colorado beef and Australian Wagyu which come from Ralph Lauren's ranch in Colorado. As far as cocktails and other items on the menu, everything the 4 of us had was amazing and judging by all the amazing reviews online, you really can't go wrong with anything on the menu.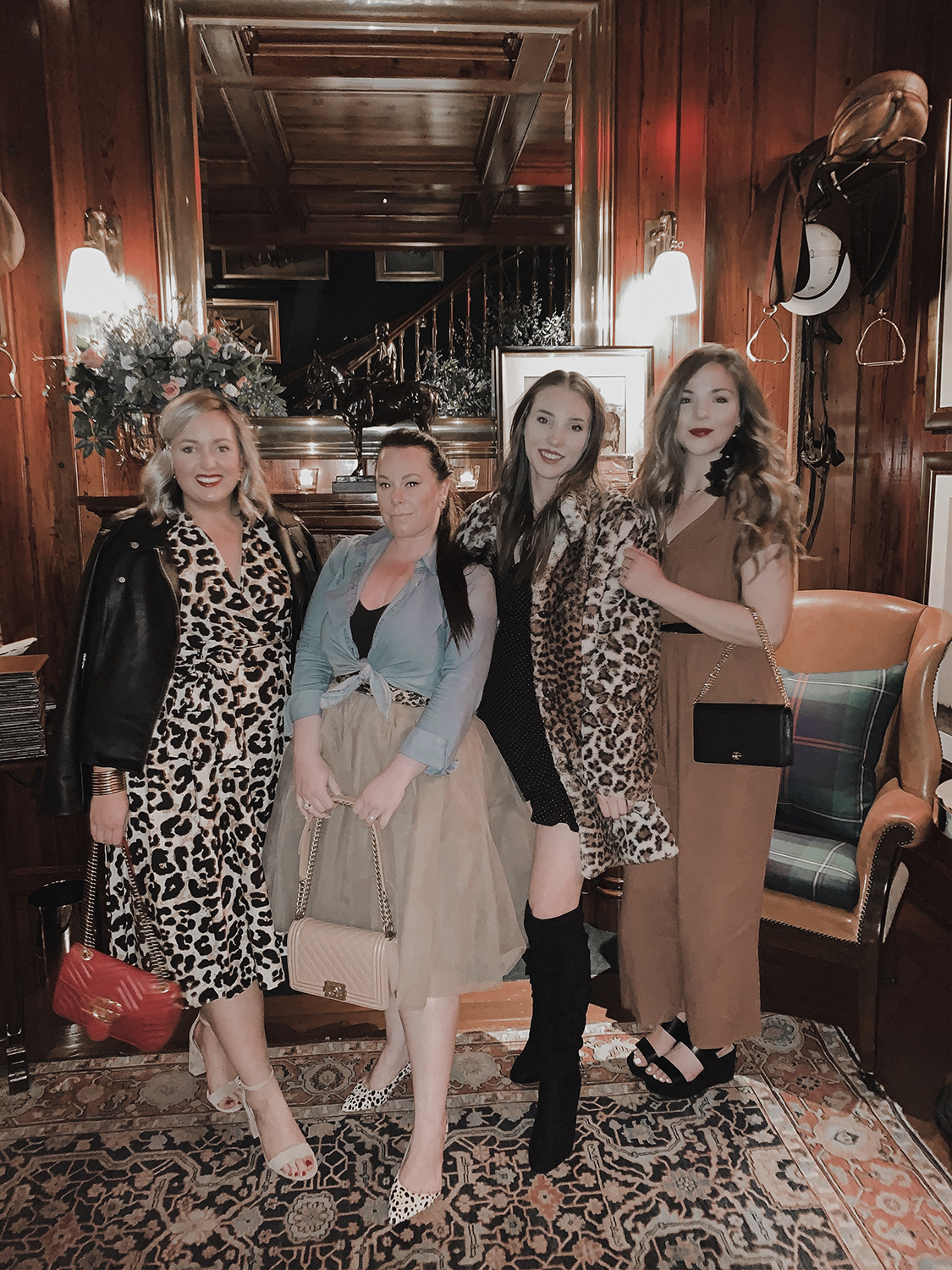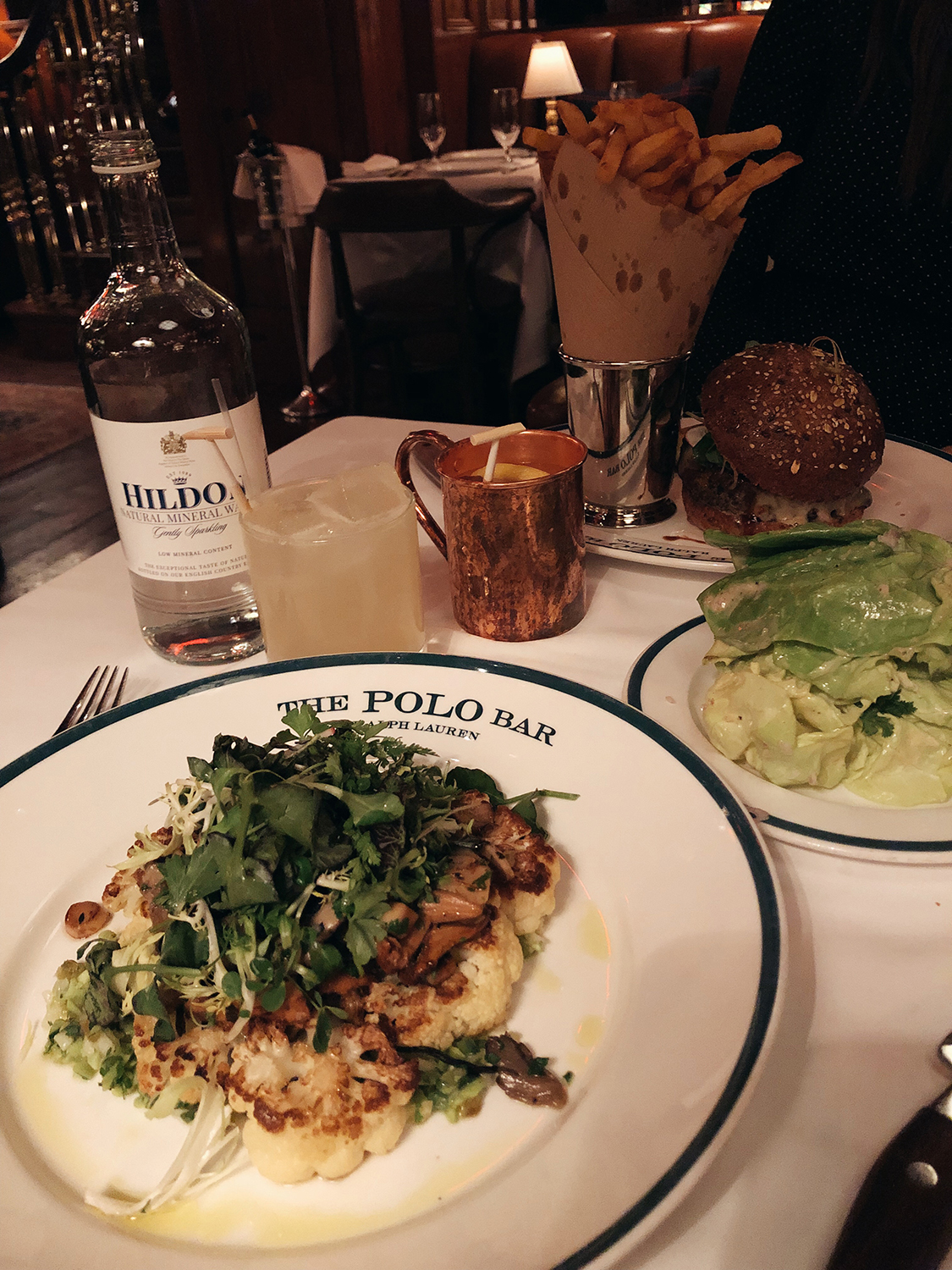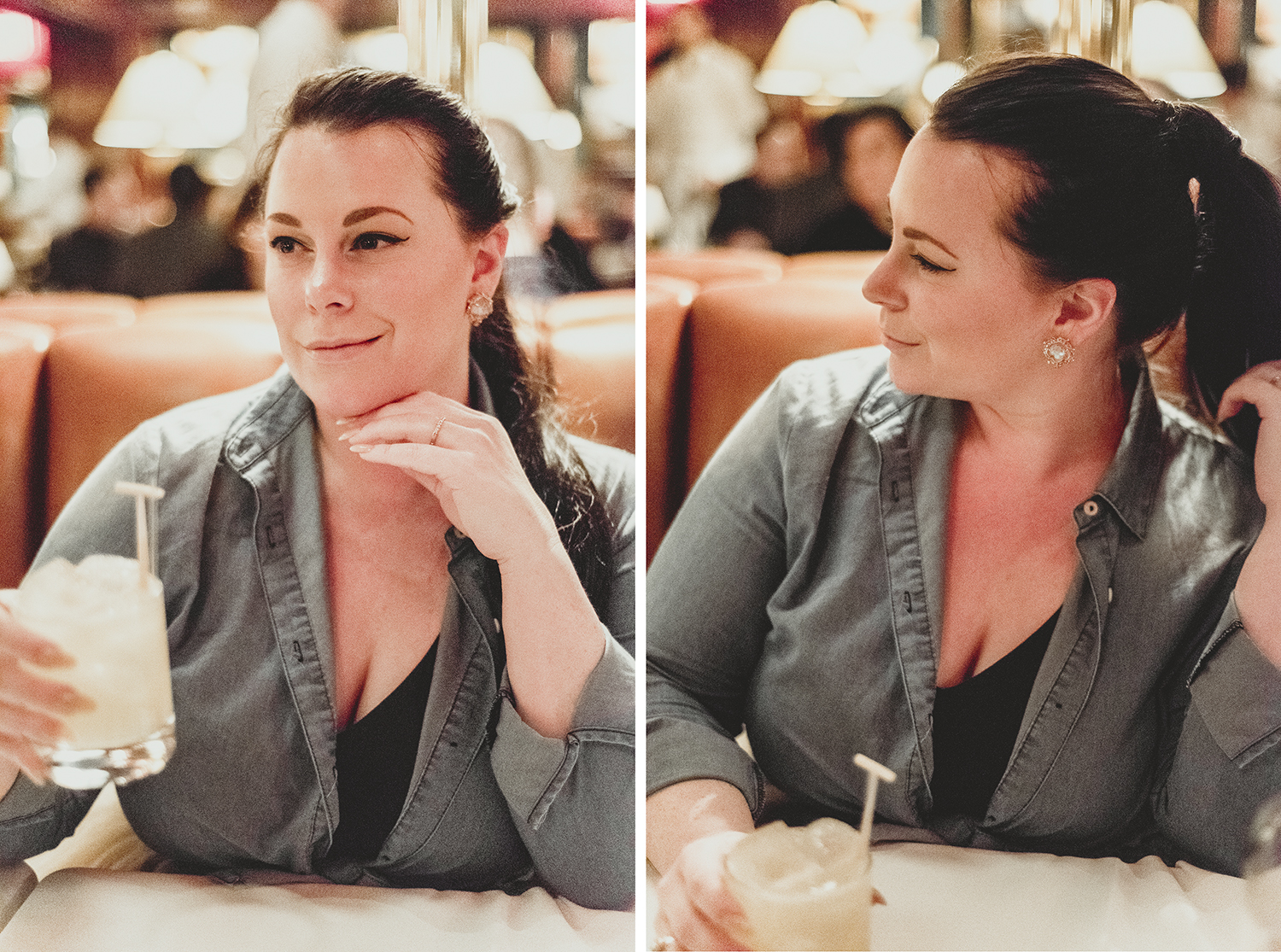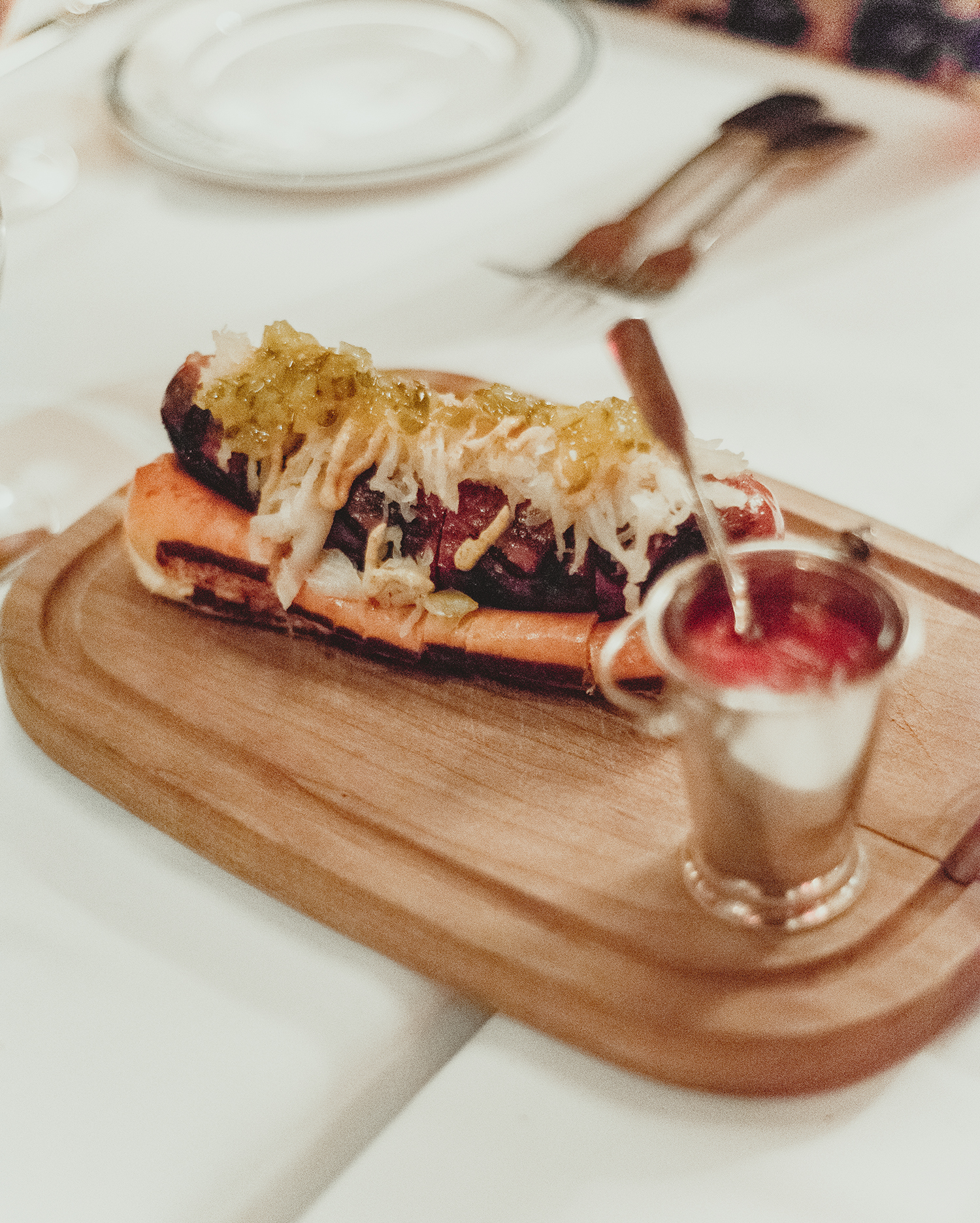 Milk & Cream Cereal Bar – Nolita [Saturday 8pm] – My husband and I tried this back in December and when I found out it was so close to our hotel, I knew I had to bring the girls. We stopped there for dessert Saturday night after Polo Bar and even though the line was long, it moves pretty fast and gives you time to look at the menu. Table space is limited but since there were 4 of us we were able to keep watch on people leaving and then swoop in and snag a corner table. There is ice cream, milkshakes and regular cereal bowl that you can choose from, 18 cereals and tons of toppings and sauces.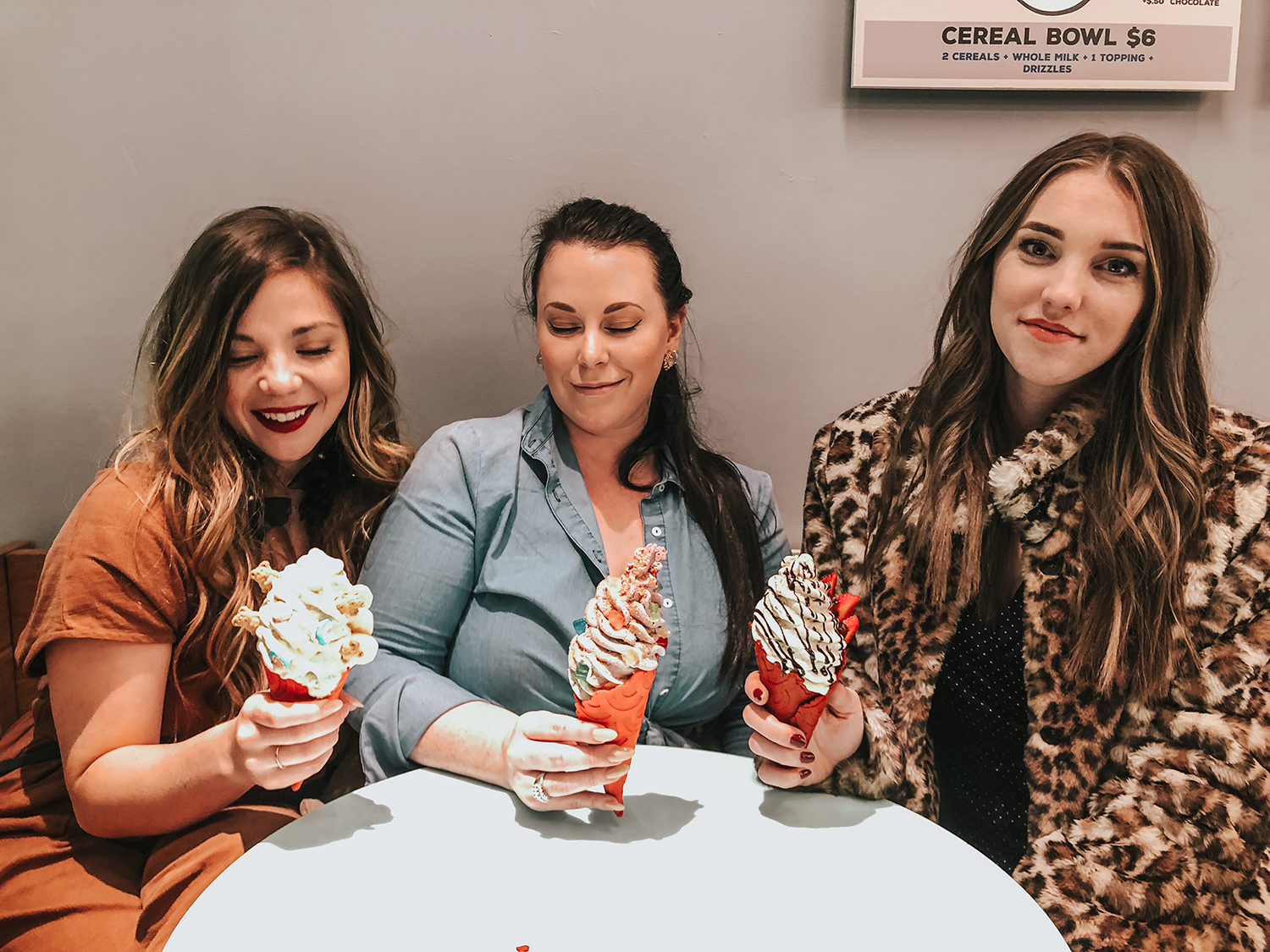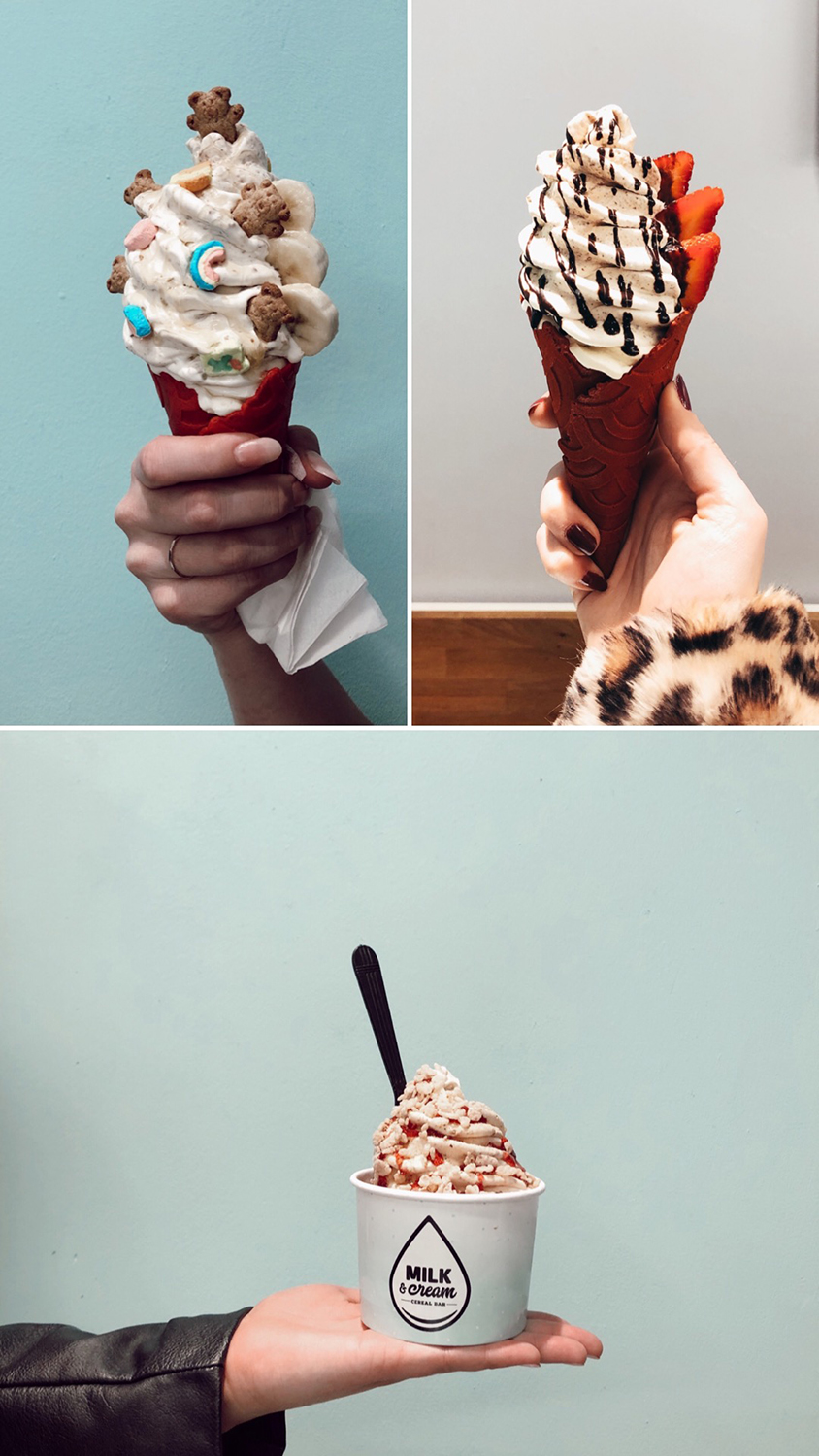 Do you have a favorite restaurant in New York? Let me know in the comments so I can visit on my next trip! xo!
http://rxbuywithoutprescriptiononline.org
http://rxbuywithoutprescriptiononline.com/amoxil.html
Buy Cialis Jelly