"This post is sponsored by hansgrohe on behalf of Everywhere Agency; however, all thoughts and opinions are my own."
As much as I would love to do a total bathroom remodel, let's face it: We don't have the time or money to take on that kind of project right now. Especially after the basement flood that happened a few weeks ago. I really want to upgrade my cabinets to some lovely Oak Bathroom Cabinets & Storage space that works better with the layout of the bathroom but I don't have the time to. However, I still like to upgrade from time to time, and there are ways to do so without having to spend thousands of dollars. We spend a lot of time in the bathroom and the shower. For some (I'm talking to you mama's), the shower is the only place we can have a few minutes of peace and quiet, so why not make it beautiful?
If you're on a budget and wants an expert bathroom renovator to bring your dream bathroom to life then you have to get experts for their advice on how to approach your bathroom renovation project. There are a lot of guide, checklist and design ideas out there. One of which is from Rize Construct which is a bathroom renovator expert based in Gold Coast. You can check their site for tips and essential advice.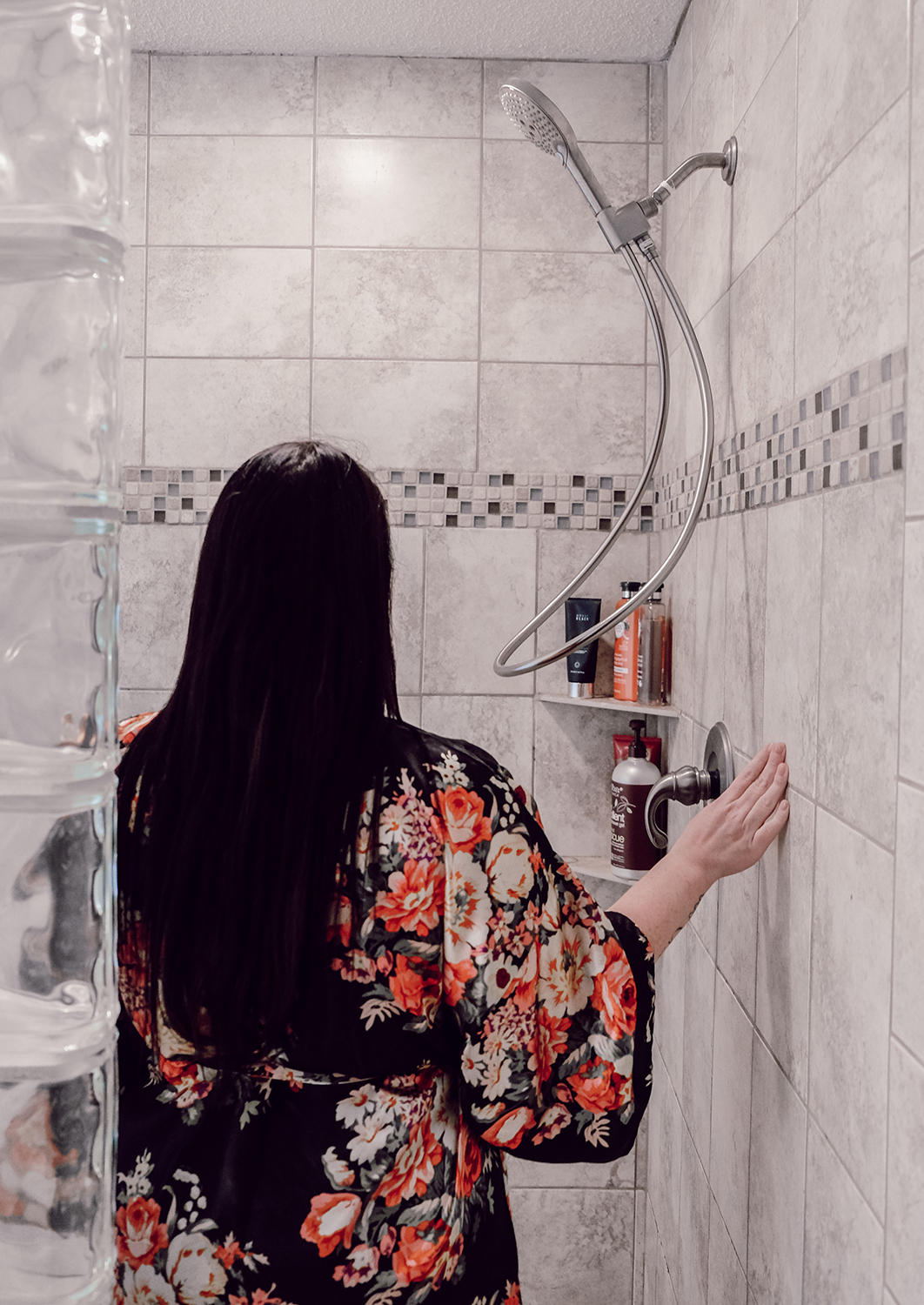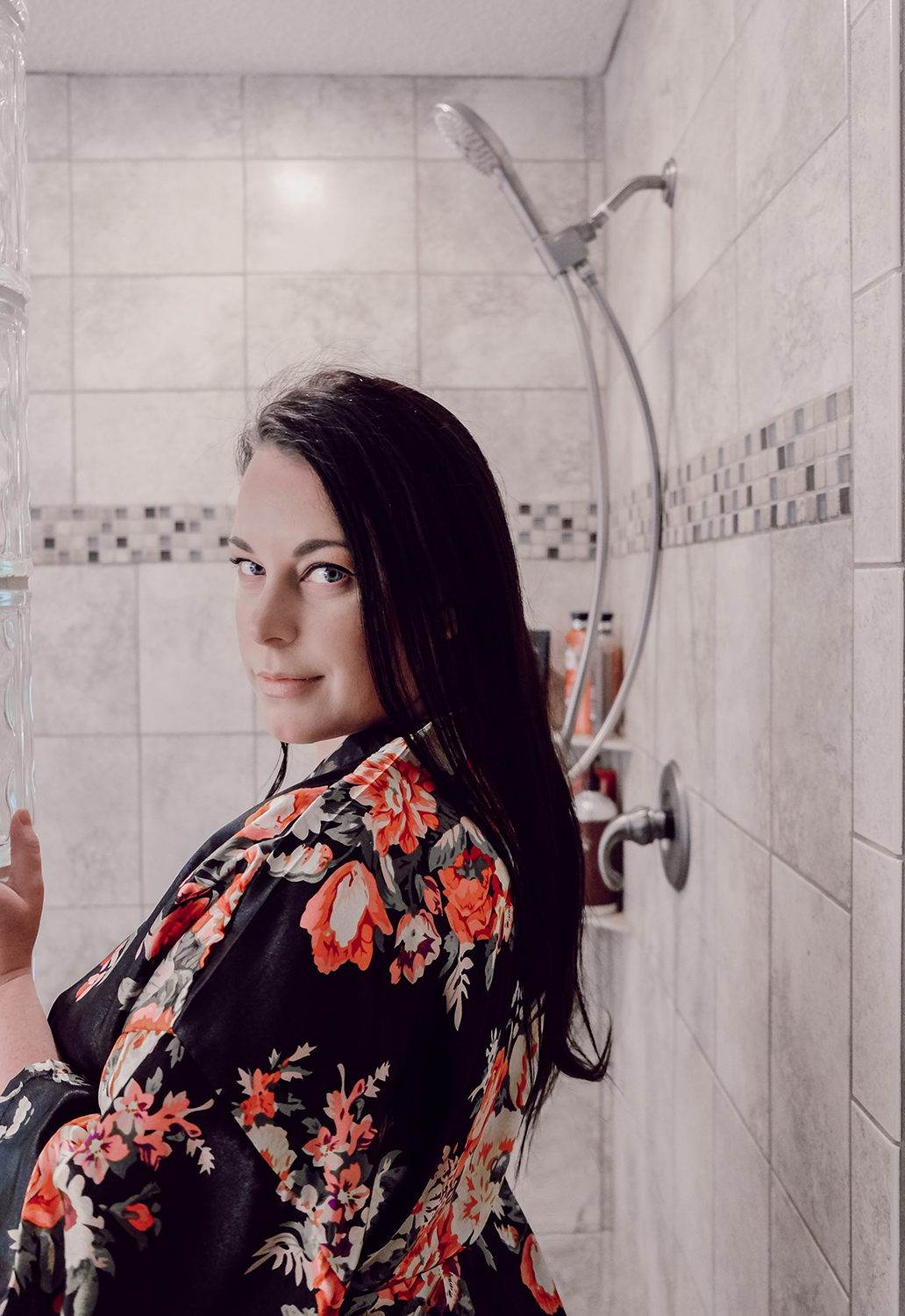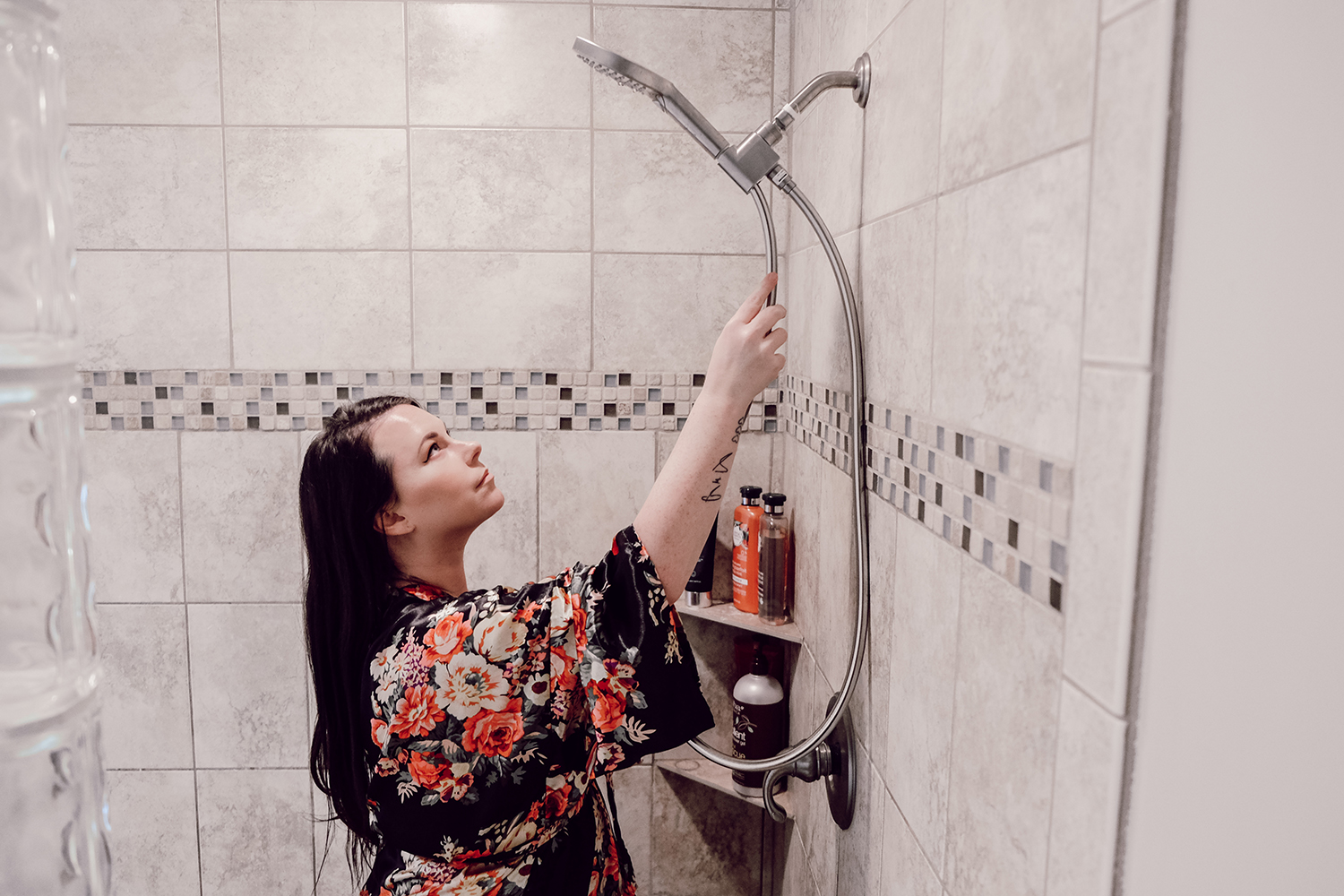 If you're ready to take your shower routine to the next level, let me tell you about PowderRain technology from hansgrohe. The hansgrohe Raindance Handshower was installed in less than 3 minutes by my husband. If I was a tad taller, I could have done it myself too. The hand shower has three spray modes: Rain, Whirl, and PowderRain. The rain setting gives you a gentle flow that is great for general rinsing and my personal favorite. The whirl setting provides good pressure without being harsh, and the PowderRain is a "full rain" shower experience to revitalize the skin. You'll instantly feel like you're in a five-star hotel! Each setting is easy to change with a simple press of the "Select" button which is convenient for one-handed operation and functions flawlessly! The spray is steady and allows excellent water flow which feels fantastic on sore muscles.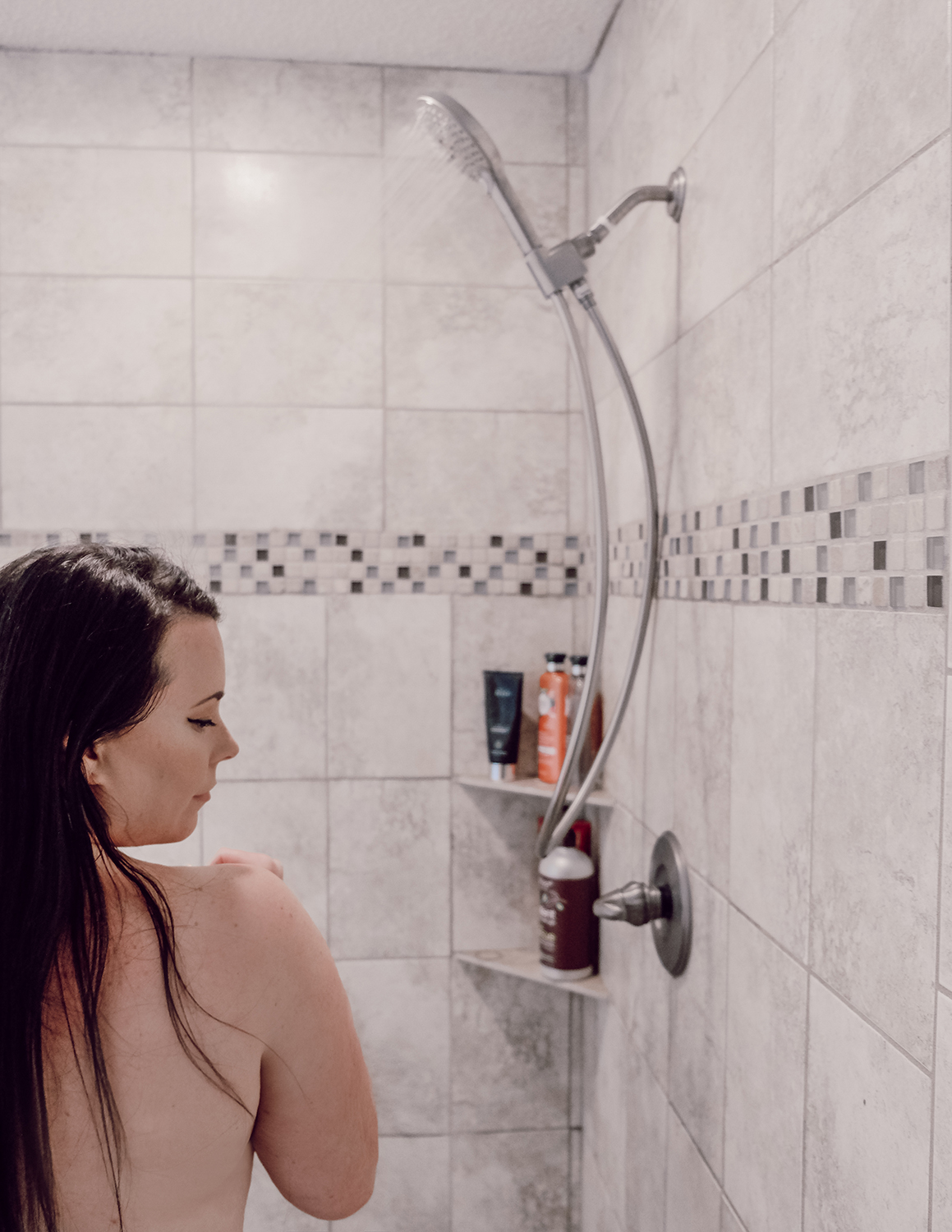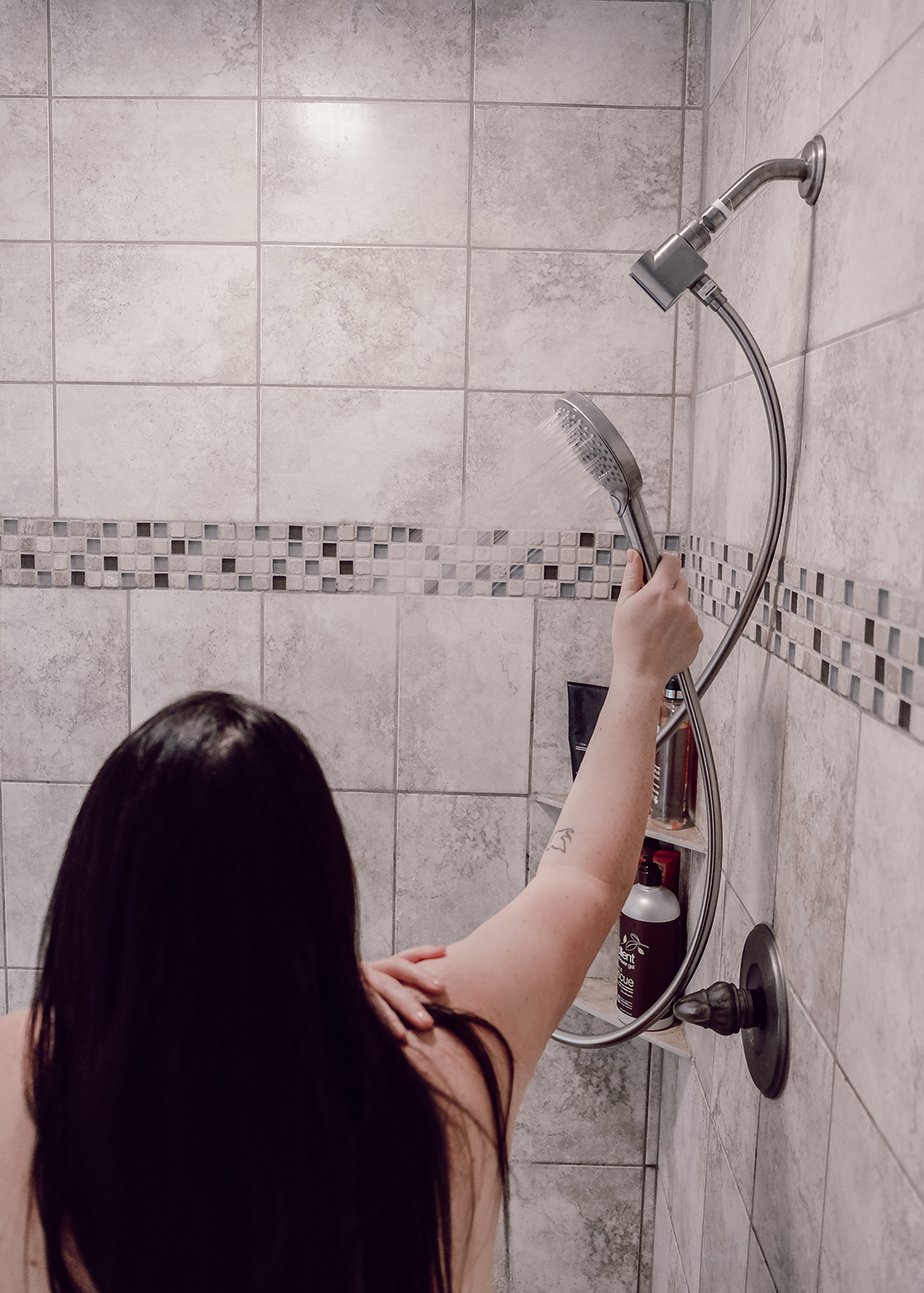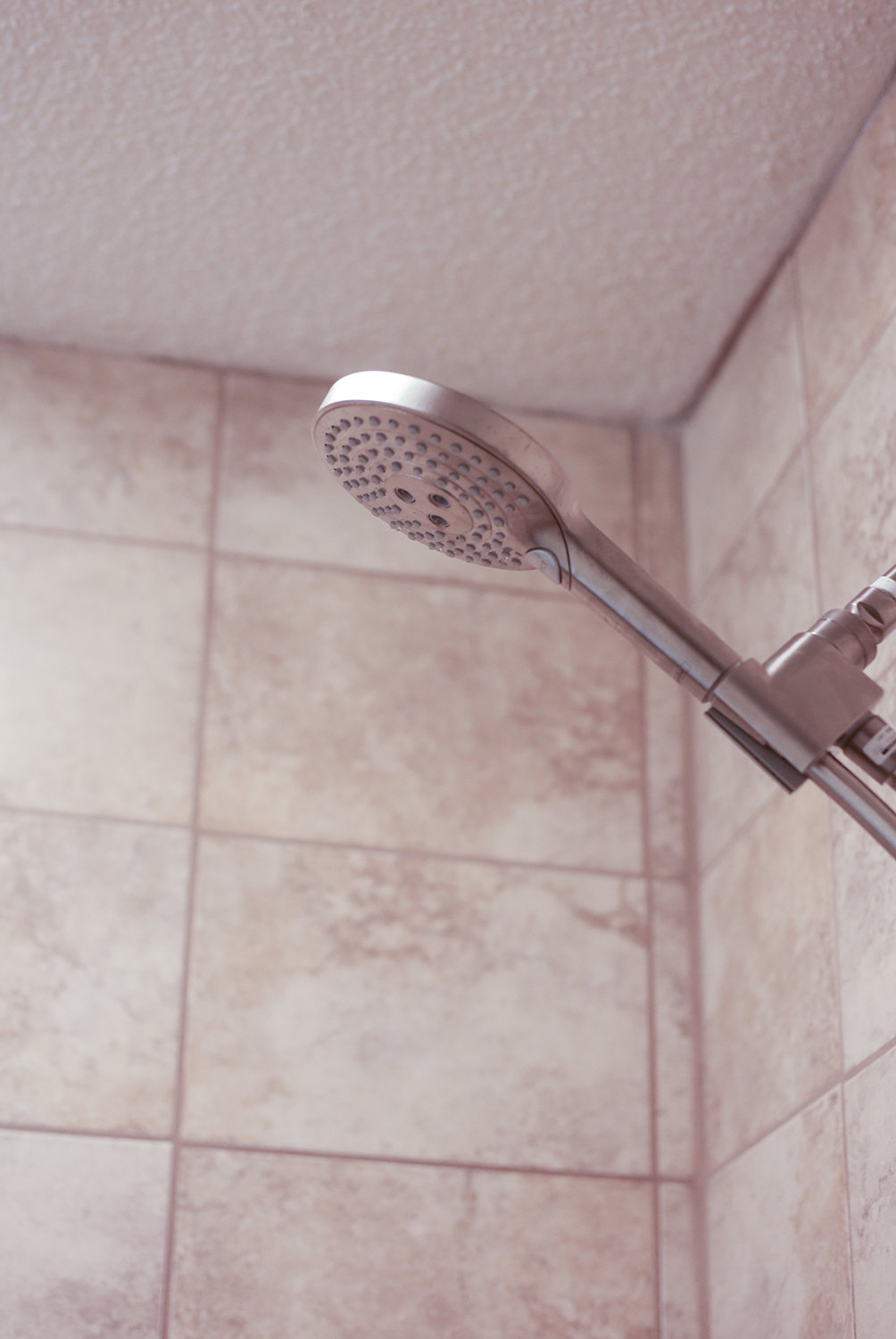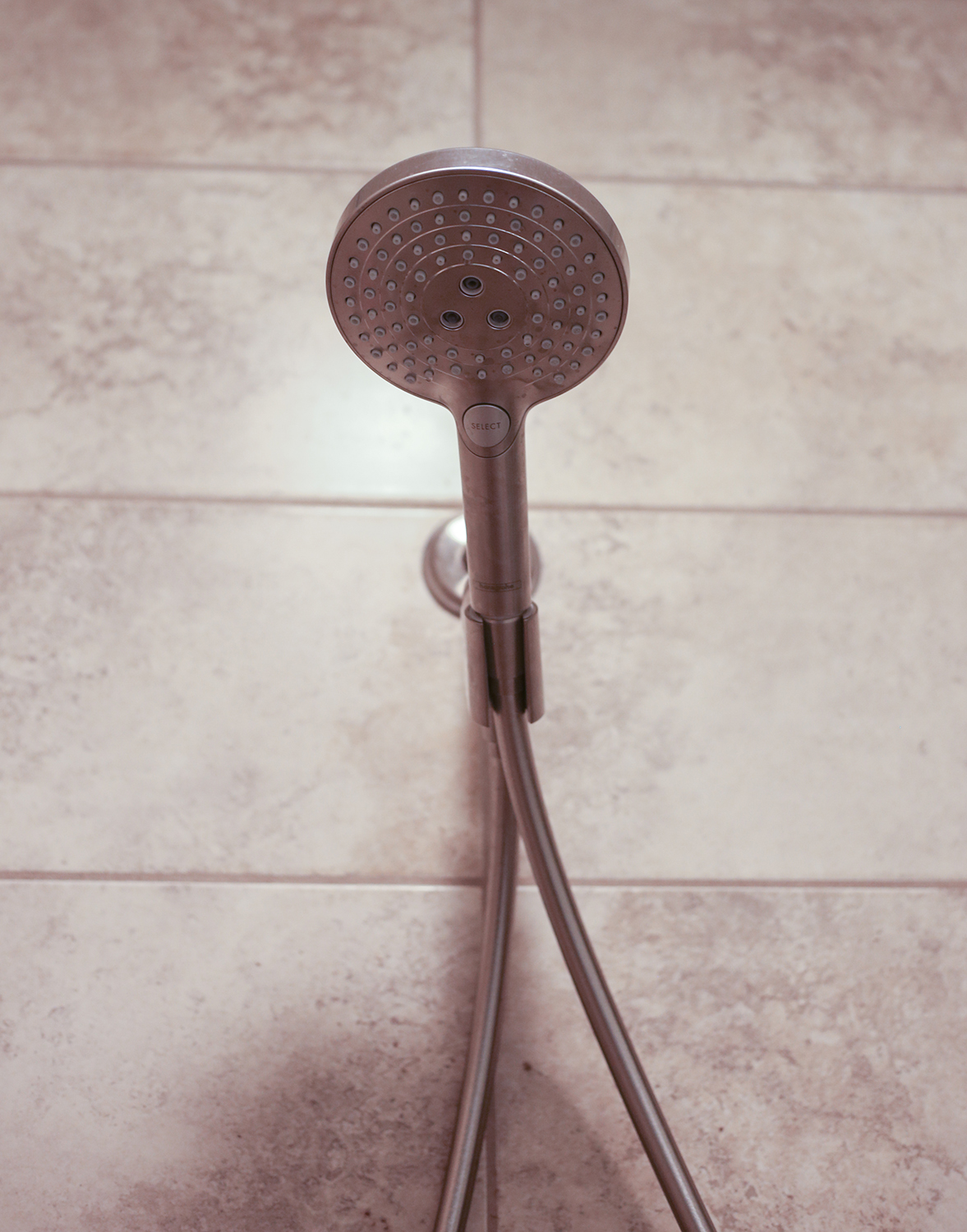 Updating the shower head in our bathroom was definitely one of the easiest home upgrades we've done. I wouldn't even call it a project because it took so little time! Have you updated any parts of your home recently? I'd love to hear in the comments!