Since we tend to go overboard on the sweets for Halloween, I've been trying to keep healthier treats around this month. Starting on October 1 every year, the kids and I do a "countdown to Halloween" each day after school. This includes anything from painting pumpkins, making a spooky ghost gingerbread house, baking something yummy, or going on a scavenger hunt to find a new holiday toy. I find most of the months surprises in the Target Dollar Spot, at Michaels or Joann's craft stores, or even Party City. Ultimately, I want to create memories of togetherness and have the kids always cherish special holiday times that they will remember forever and hopefully pass down to their children.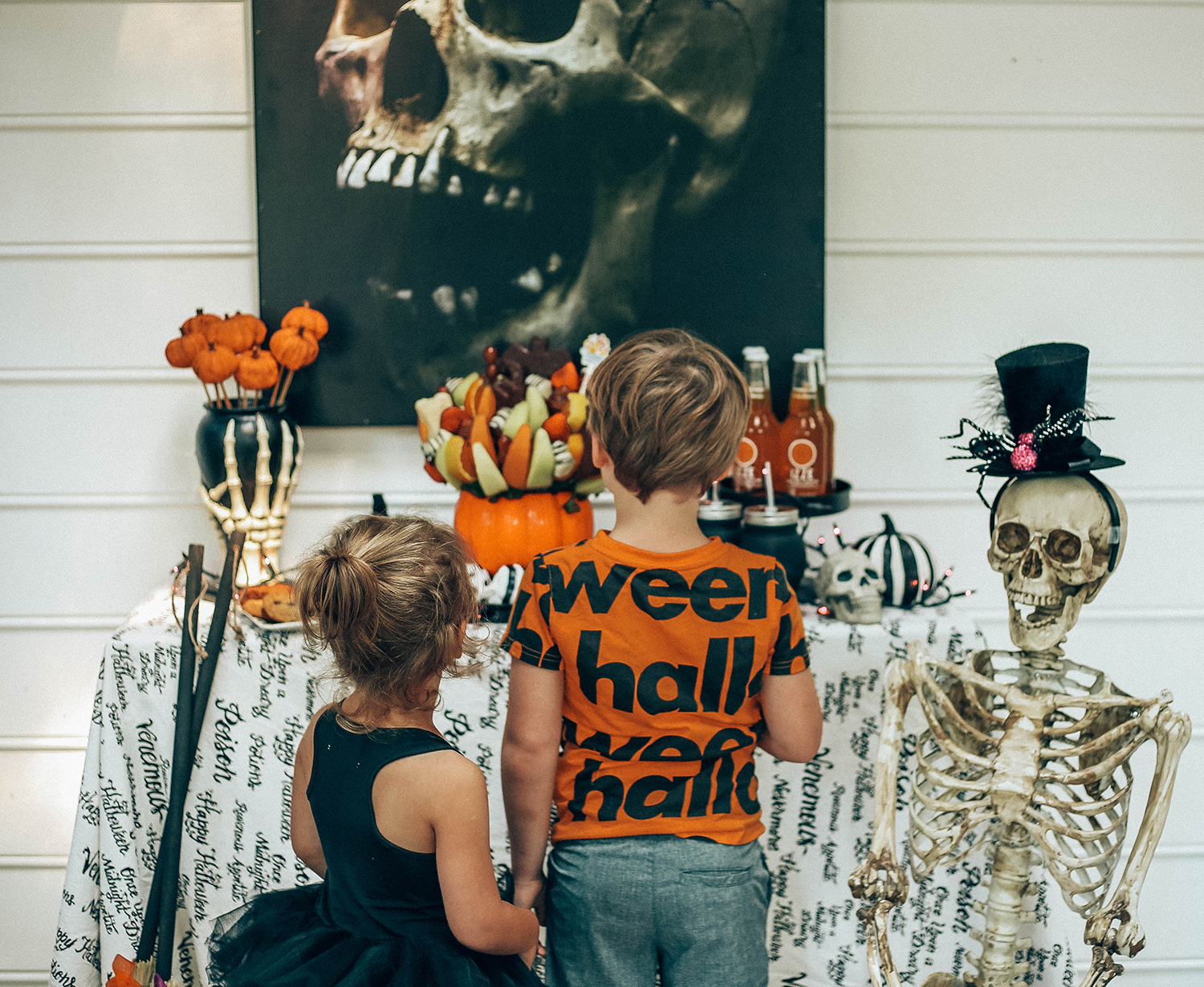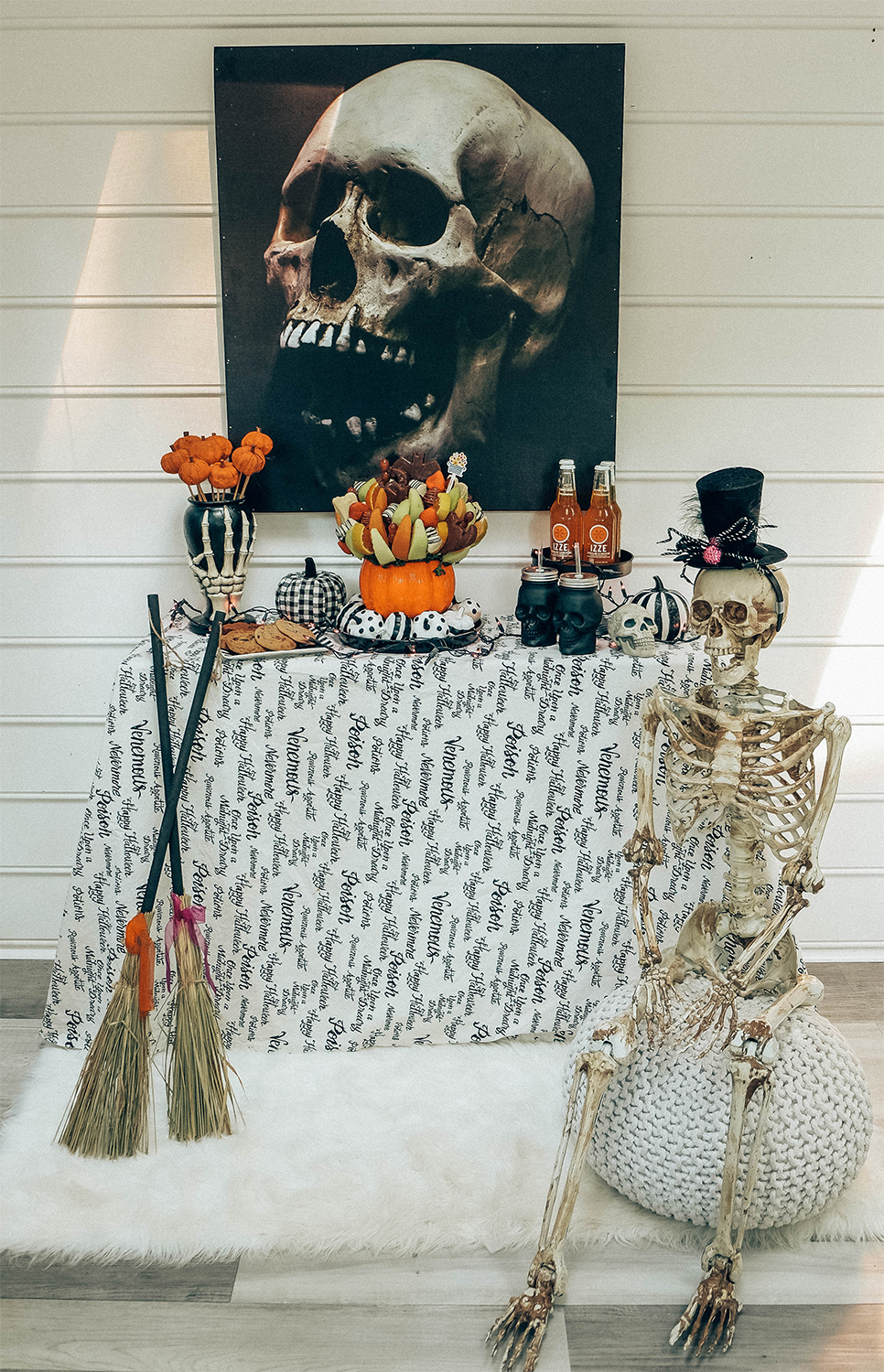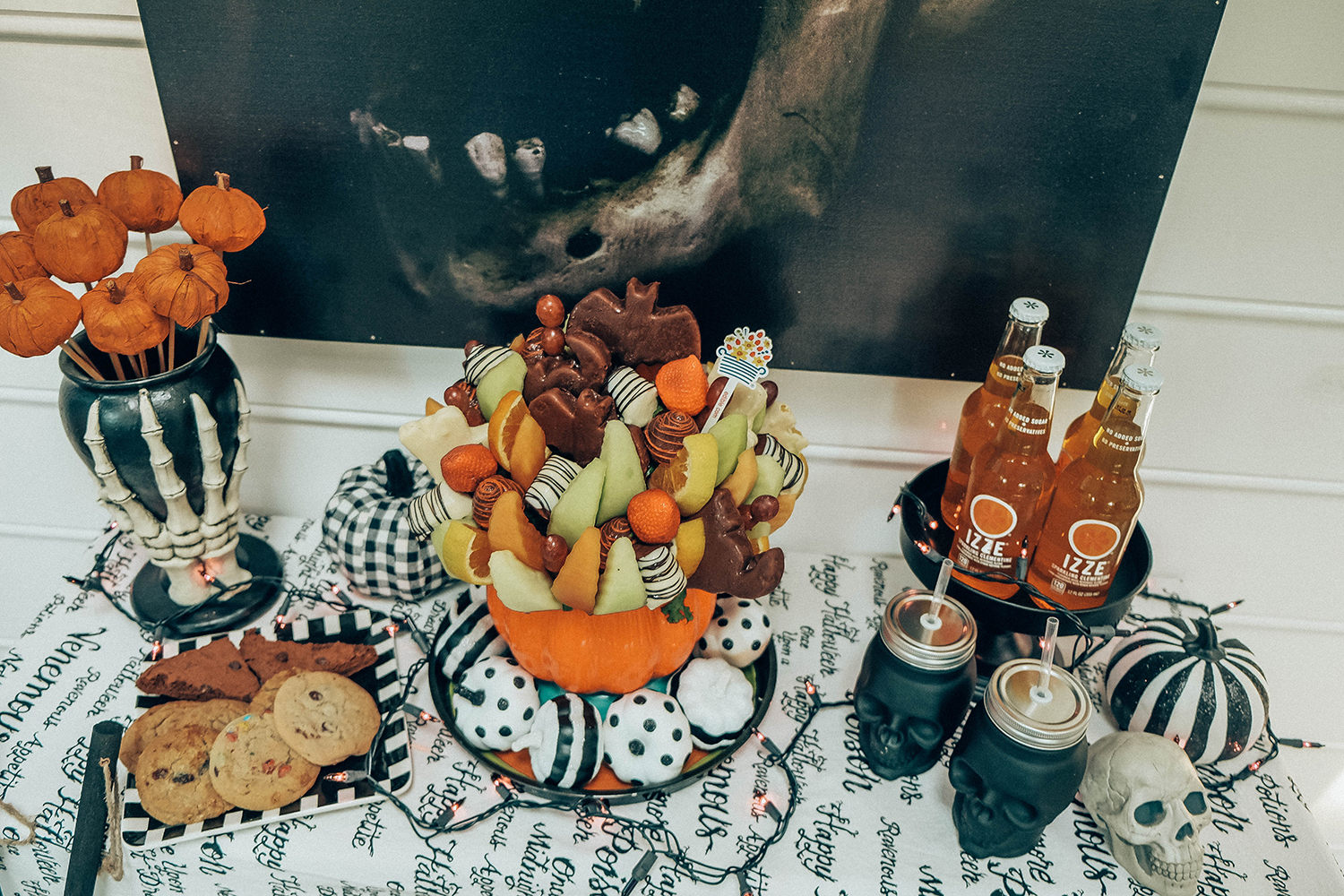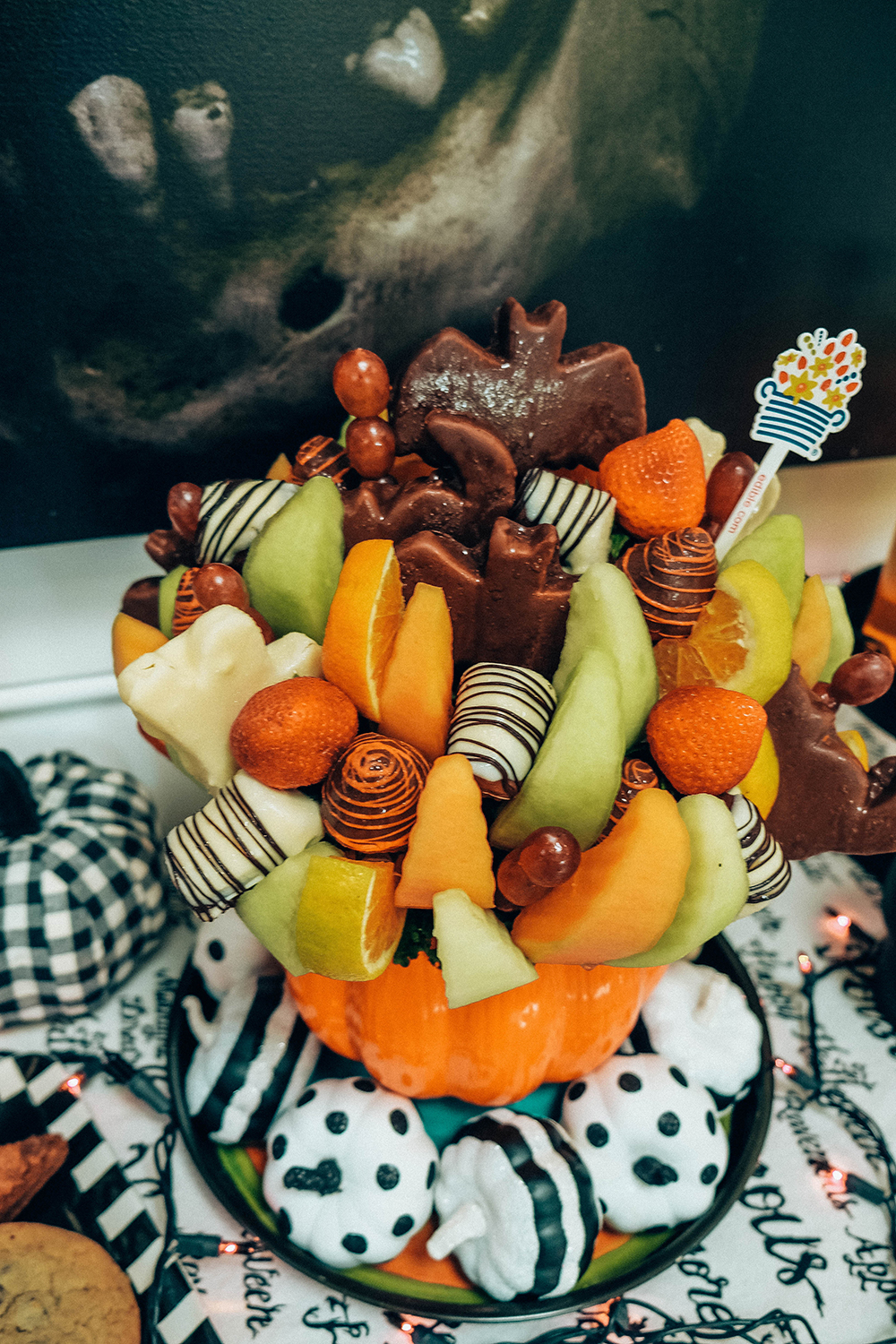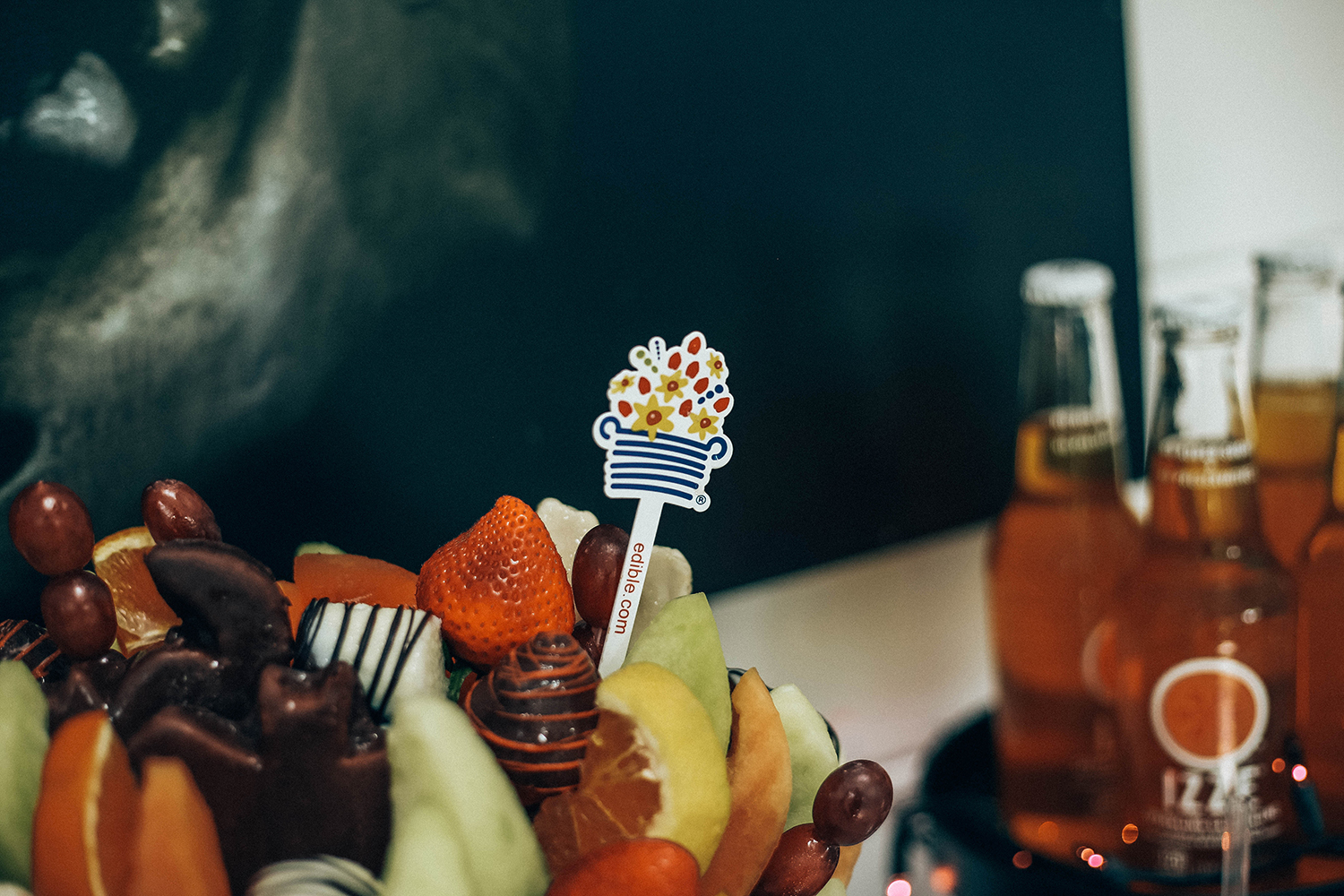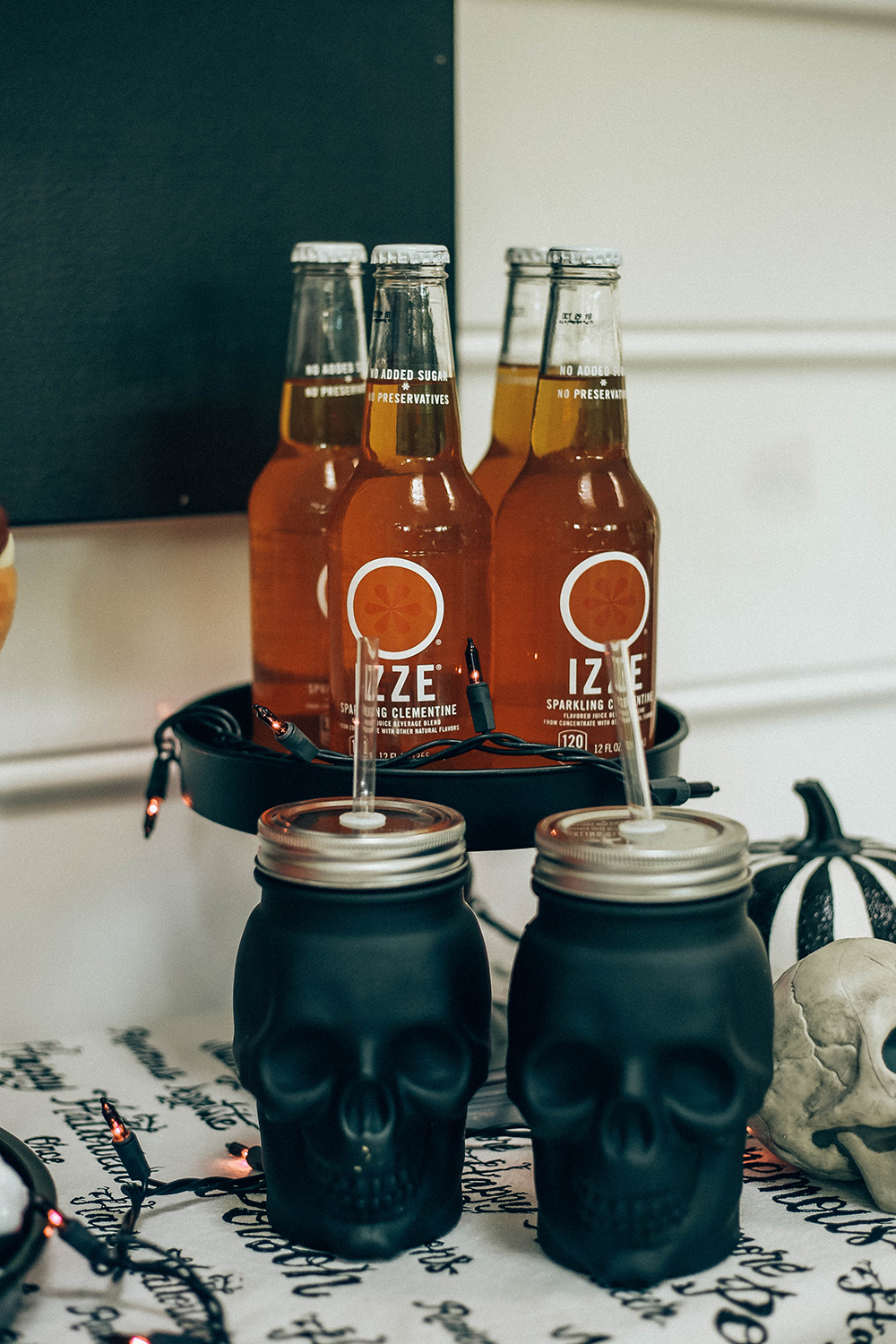 Holidays with kids really are the most amazing thing. I love getting them excited and giving them something to look forward to. We love celebrating for the entire month of a major holiday and since Halloween is my favorite holiday, my excitement has rubbed off on them. Last week I surprised them after school with a real life skeleton and some yummy snacks, including a Bootastic Bouquet with Orange Swizzle Berries & Swizzle Bananas from Edible Arrangements! It's a great alternative to the typical Halloween candy and snacks and comes with fun chocolate covered pineapple cats, bats, and ghosts!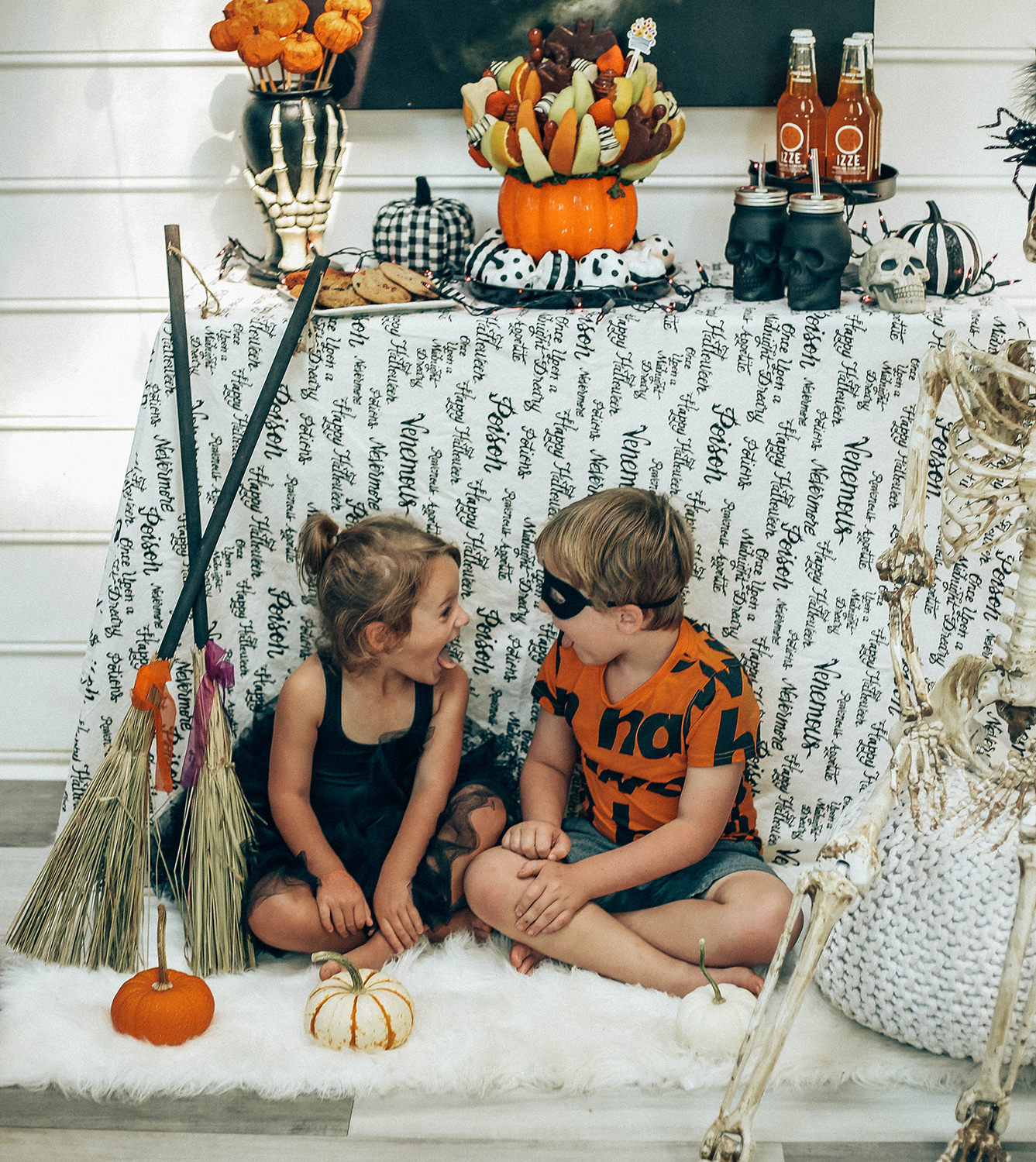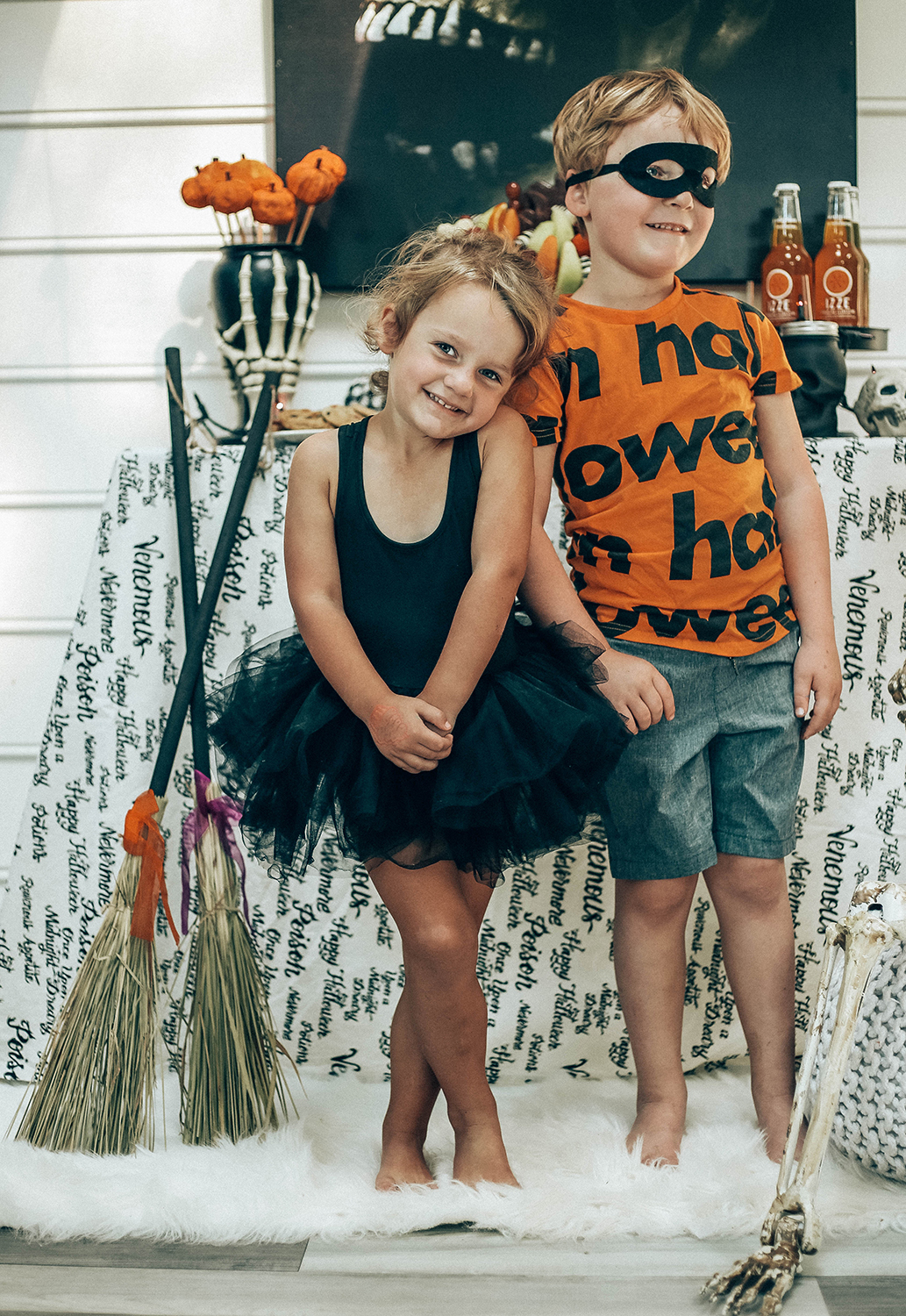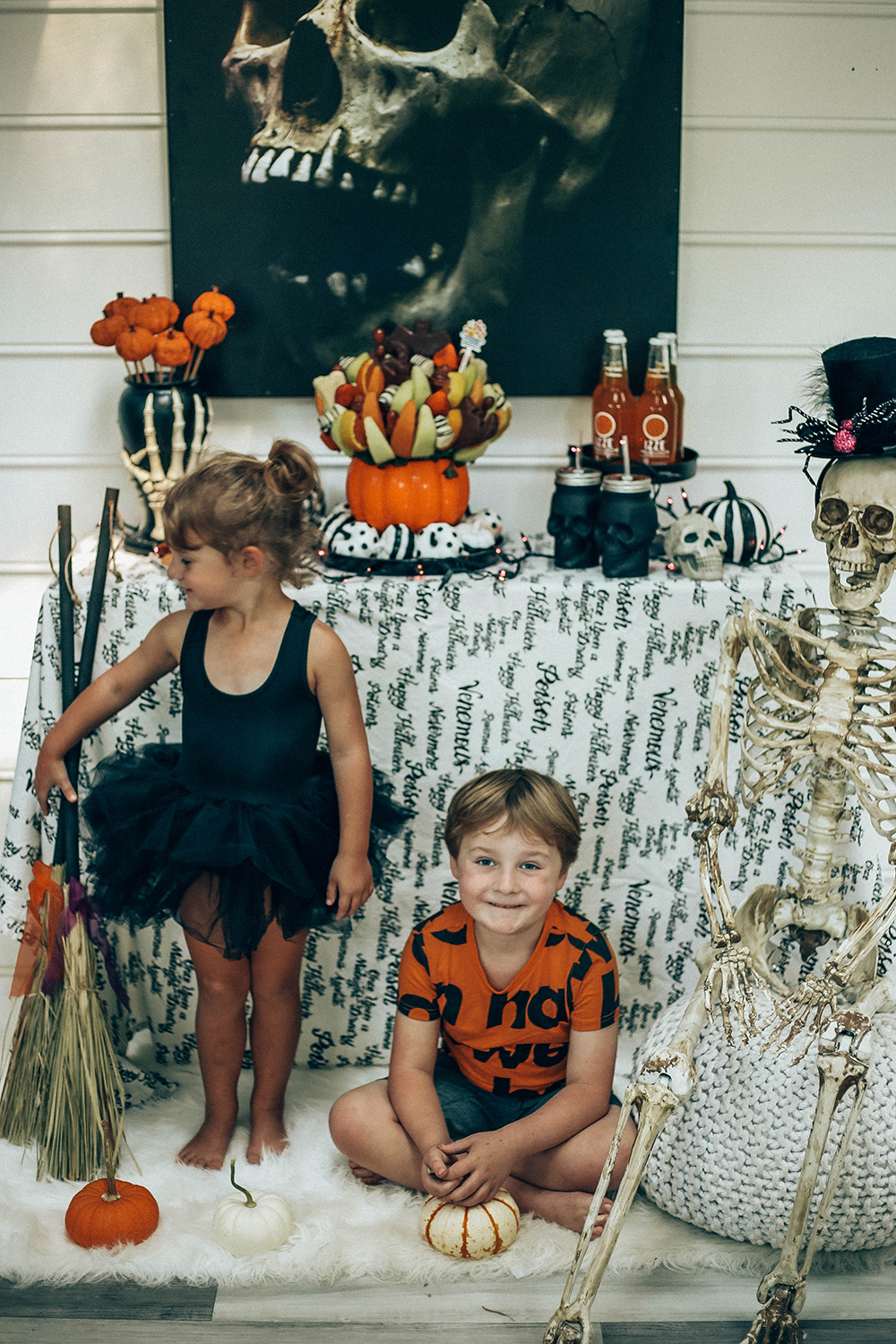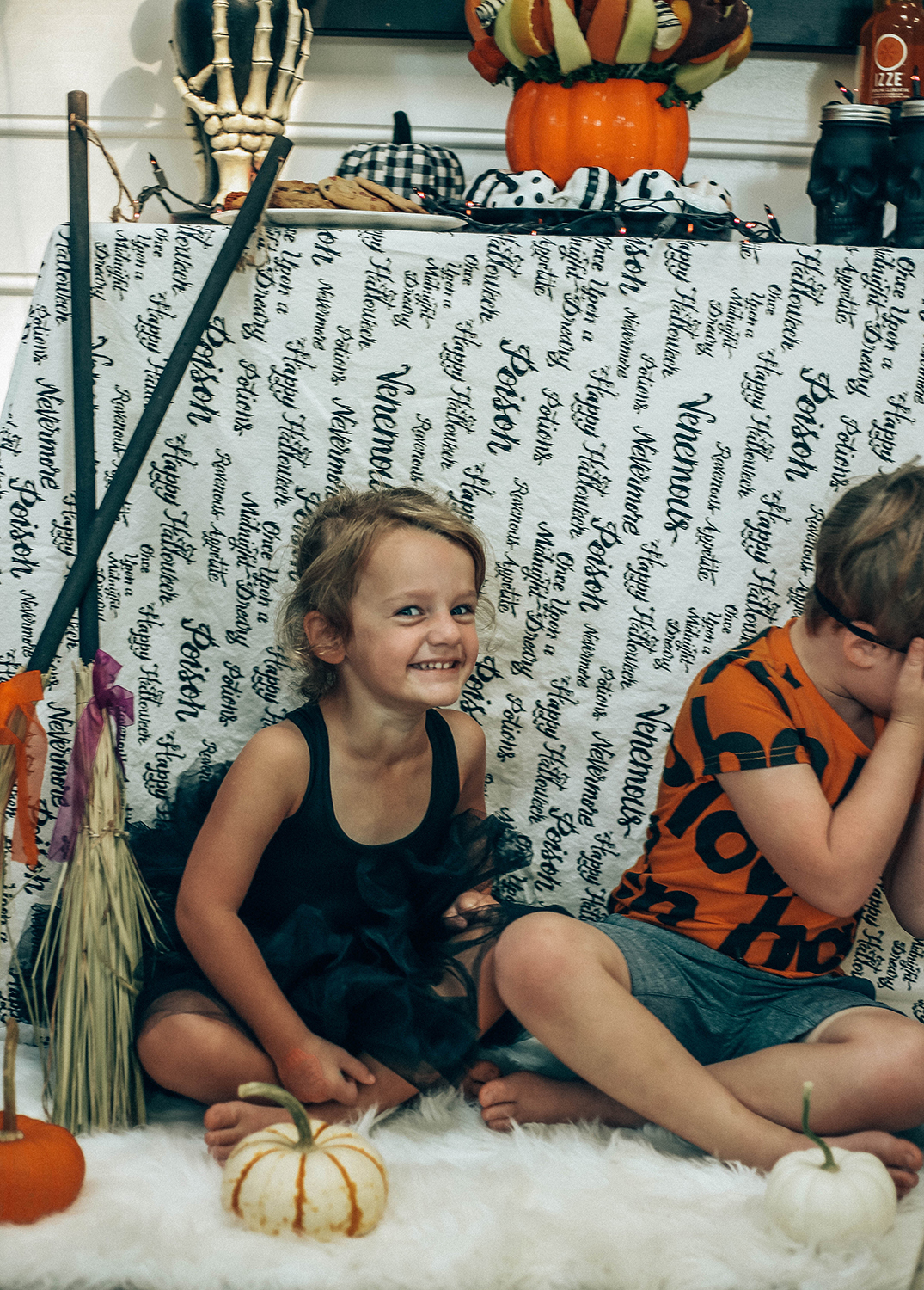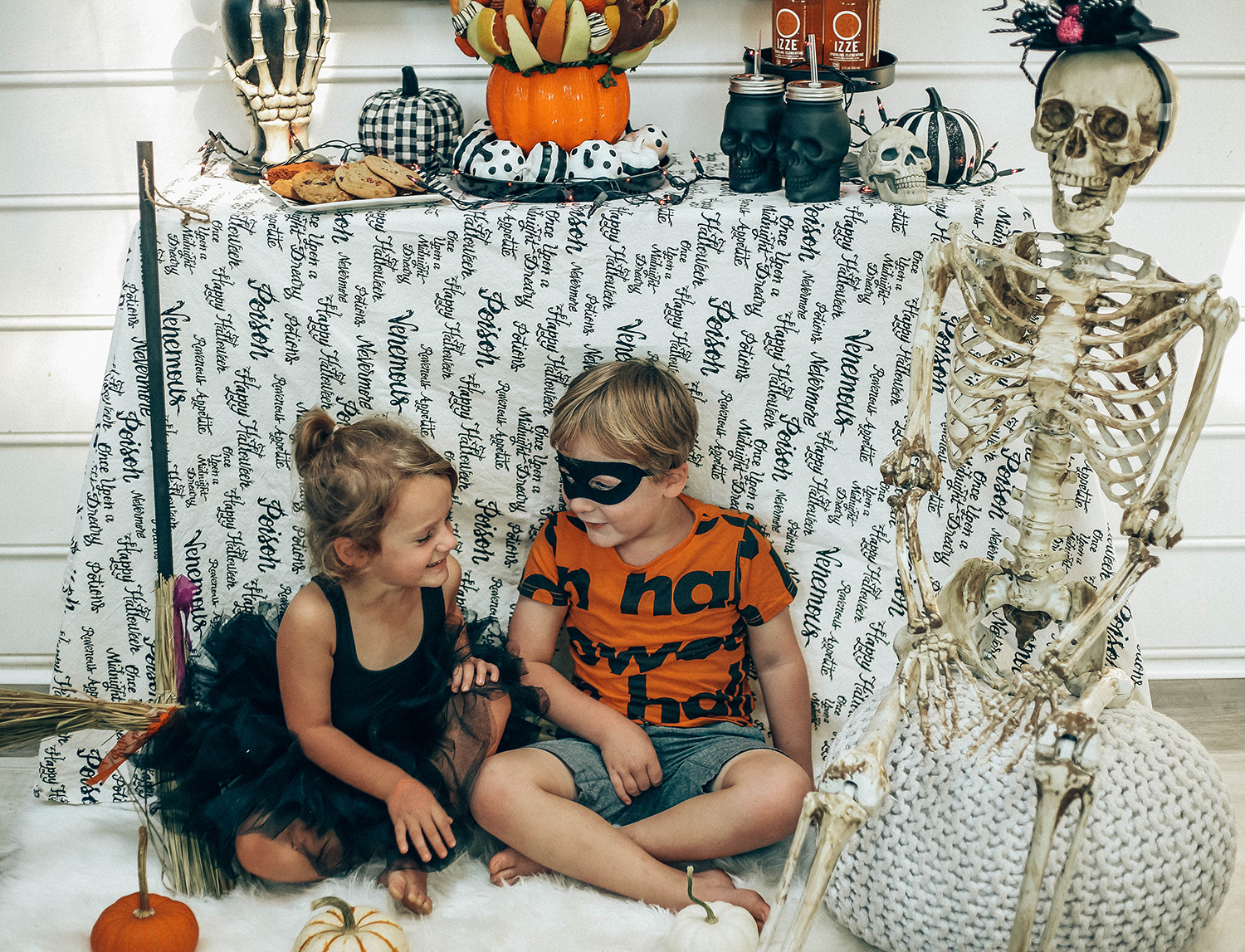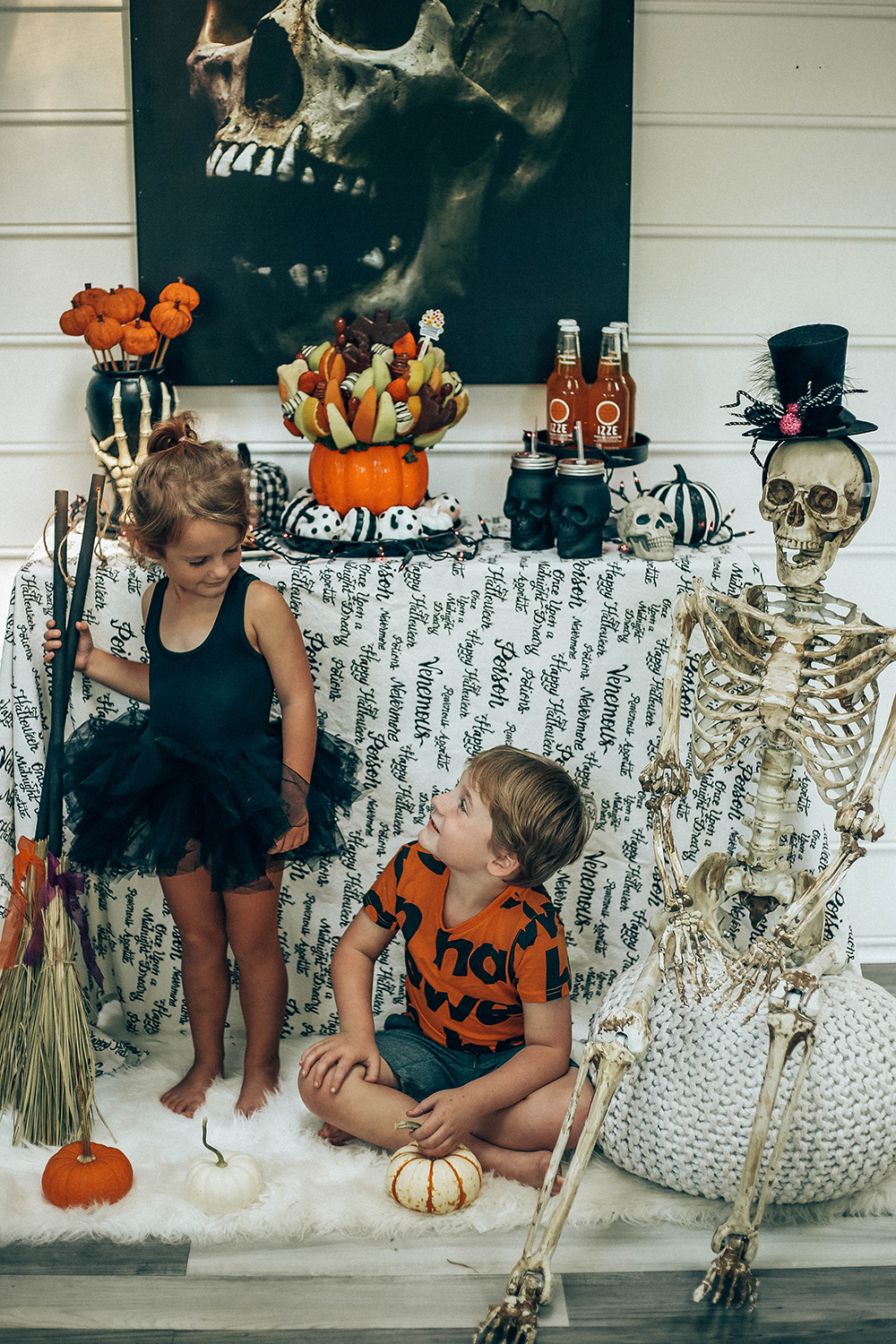 I've shared my love of Edible Arrangements in the past and they really are my go-to special treat for any occasion. Just last month we threw a mini party for my husband and the fruit arrangement from Edible was gone that evening, haha! This time I picked up some orange drinks to go with the Halloween theme, a few homemade cookies that I made using applesauce and almond flour instead of sugar and white flour, and of course a Bootastic Arrangement from Edible.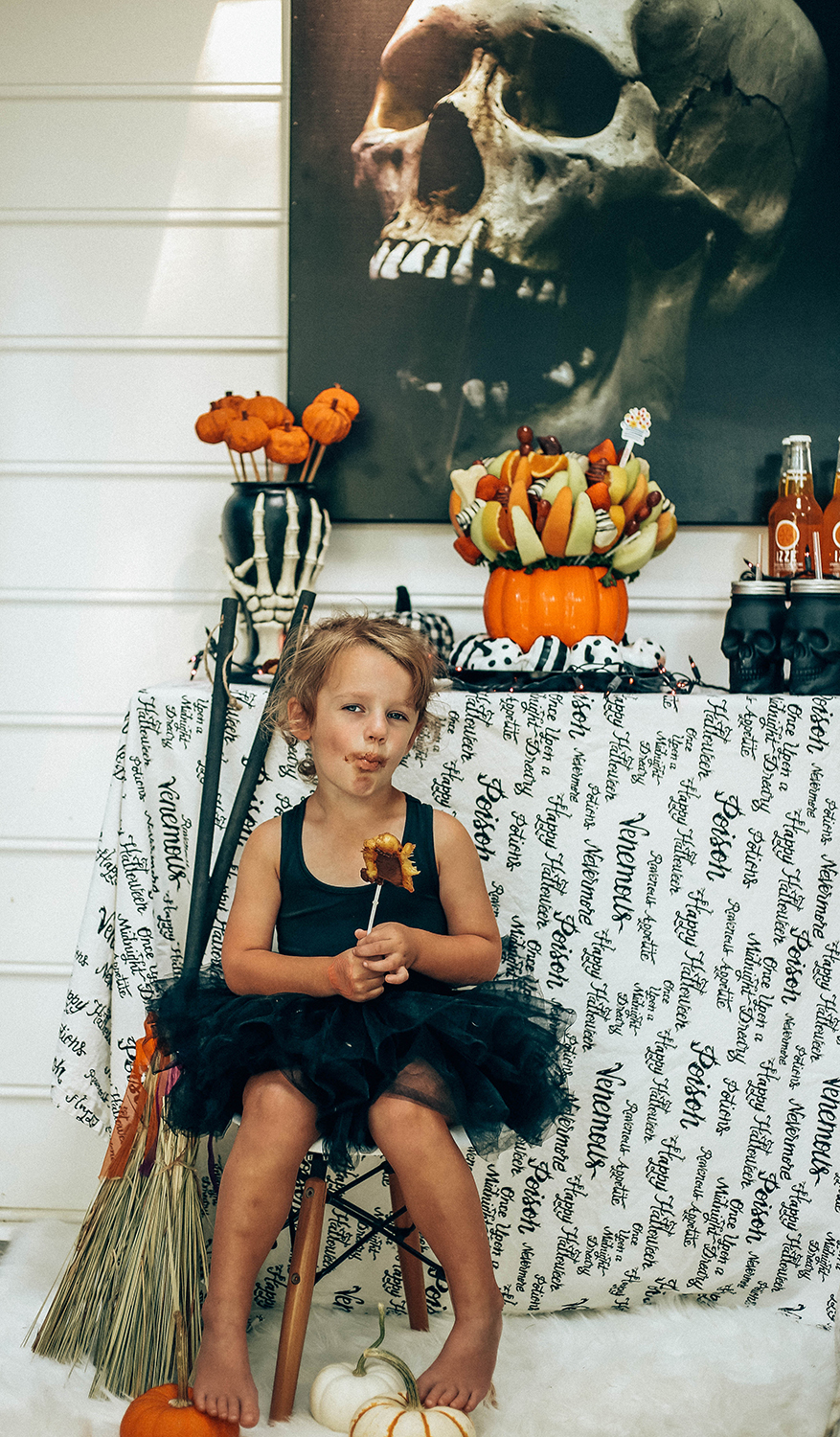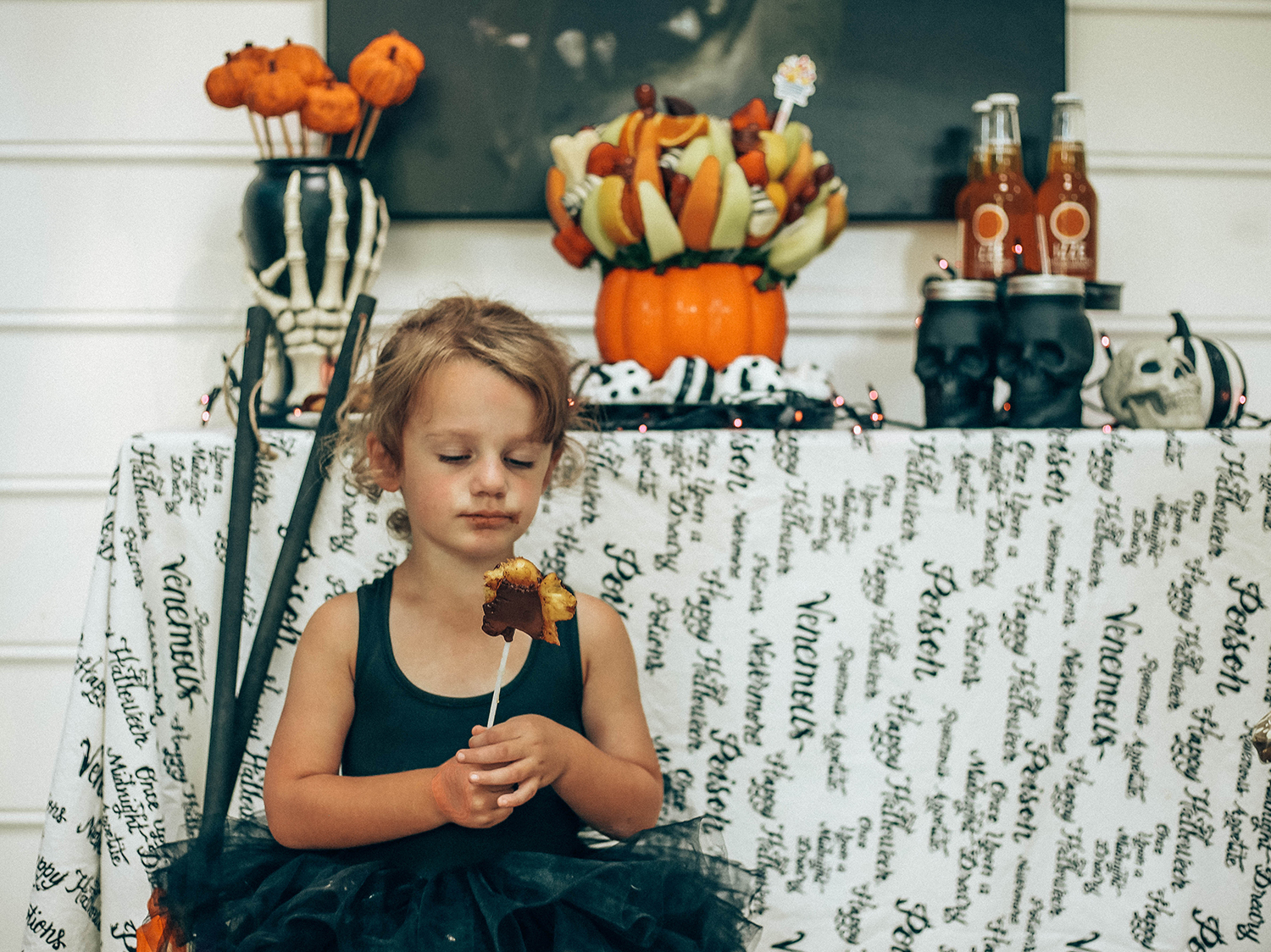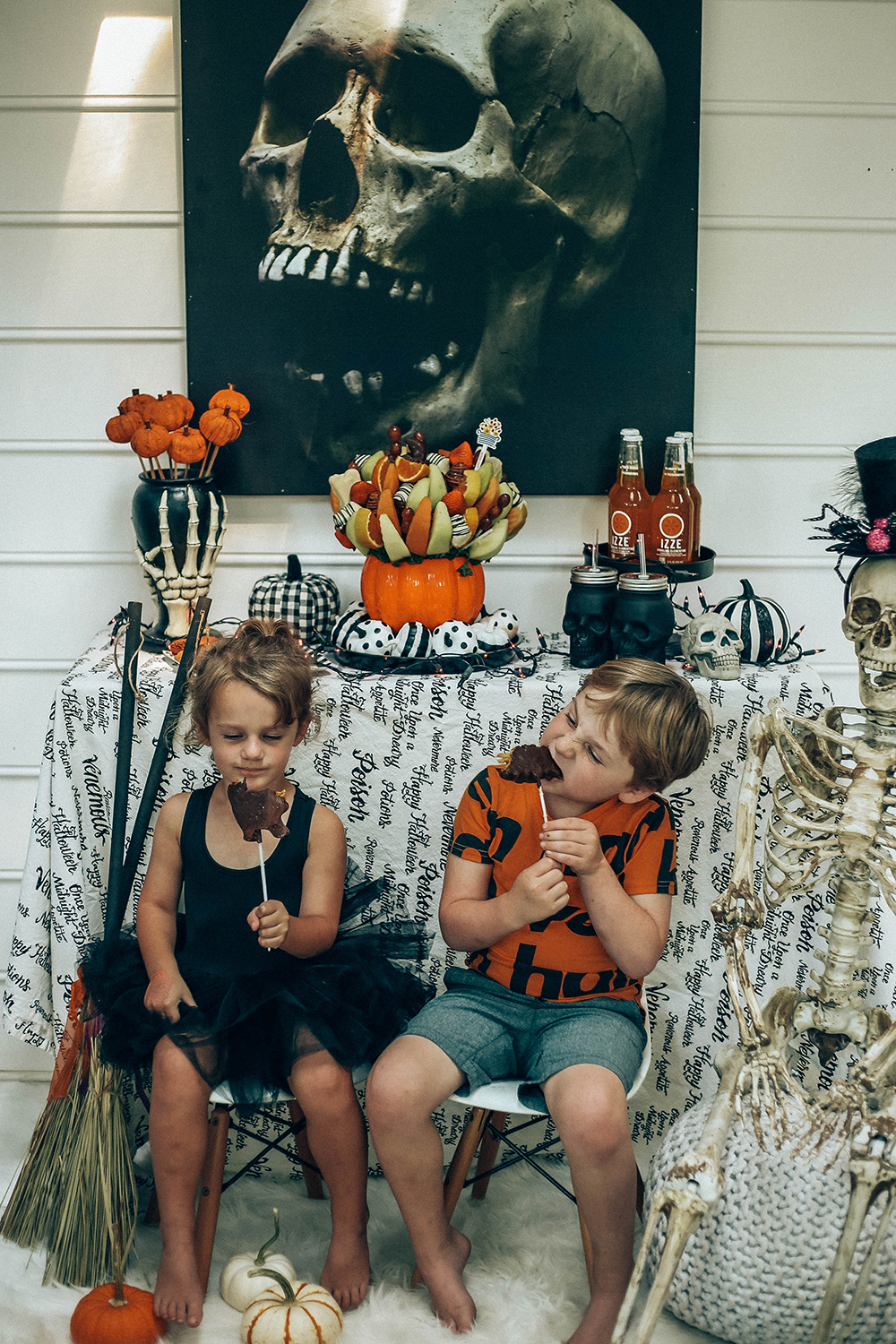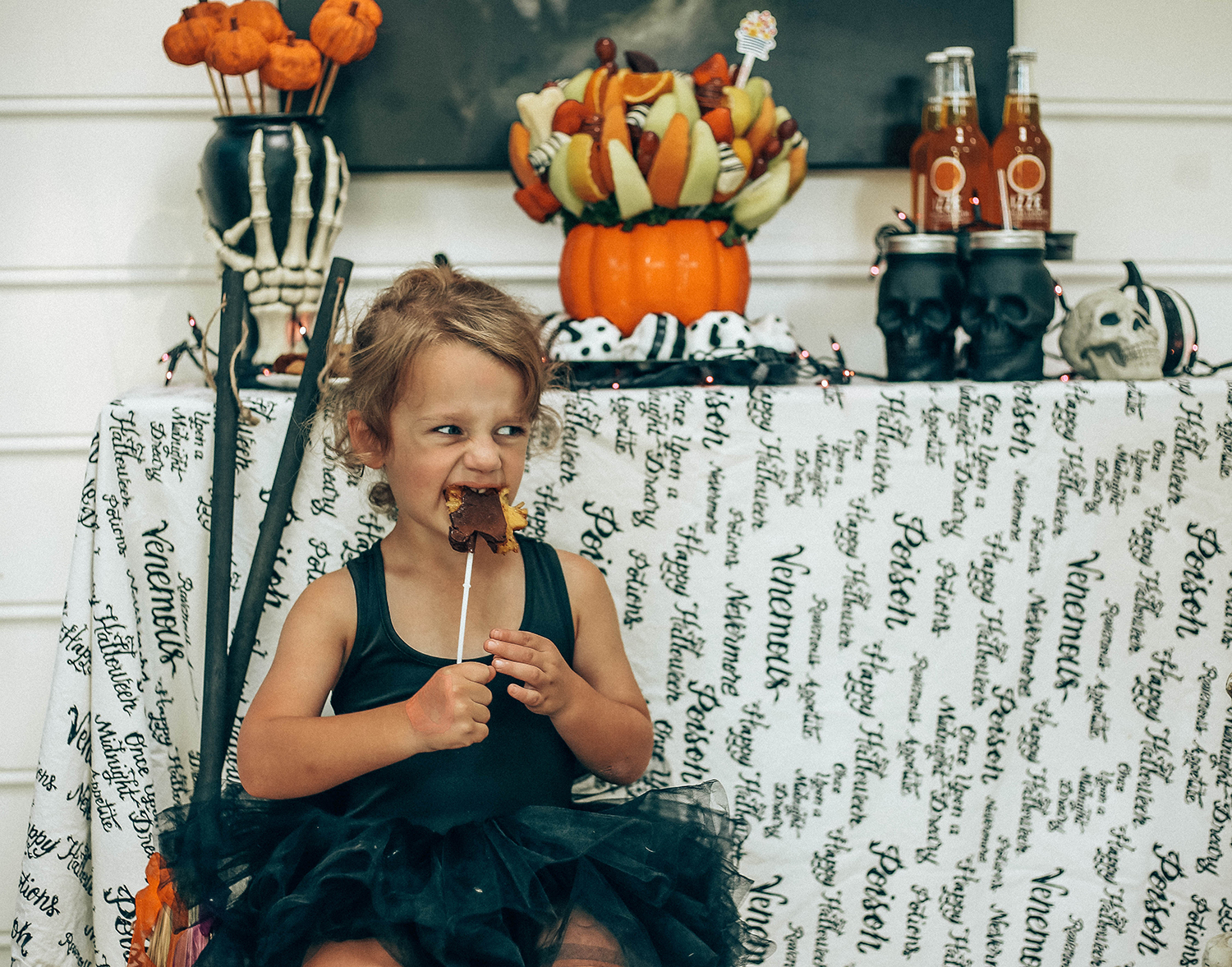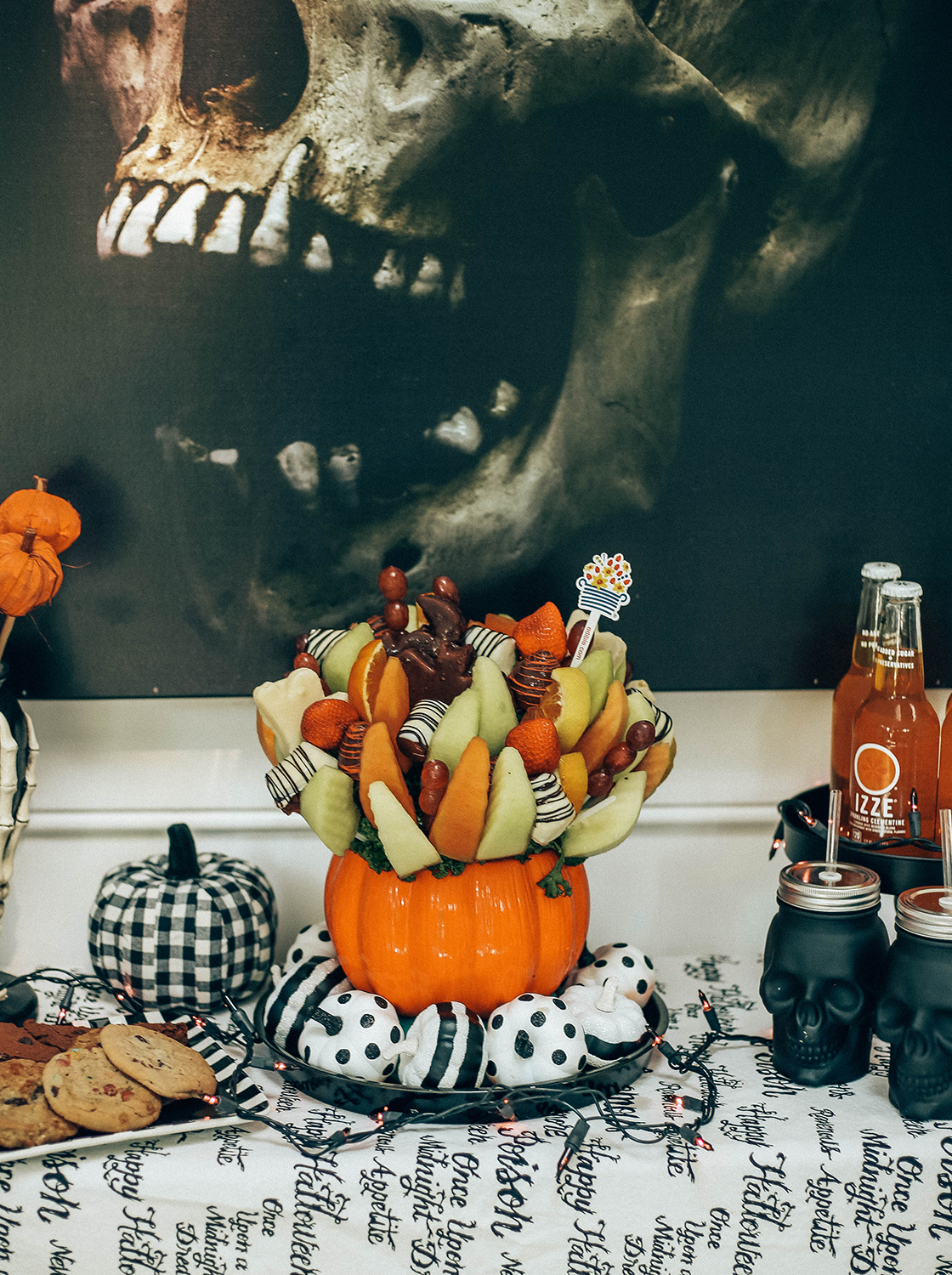 Do you have any special traditions that you do with your children? I'd love to hear them in the comments! Whatever the occasion you may be celebrating, be sure to including an Edible Arrangement which is perfect for everyone in your family!