Let's face it, at the stage of life I'm in right now most special occasions or important events fall into the "last minute" category. Between work, family, kids, pets, homework and a million other day to day tasks, it can be hard to plan in advance. However, one thing I've always been good at is shopping finding good deals and throwing a party. If you've been reading for a while, then you know how much I love to entertain. I love to celebrate and don't need an excuse to do so!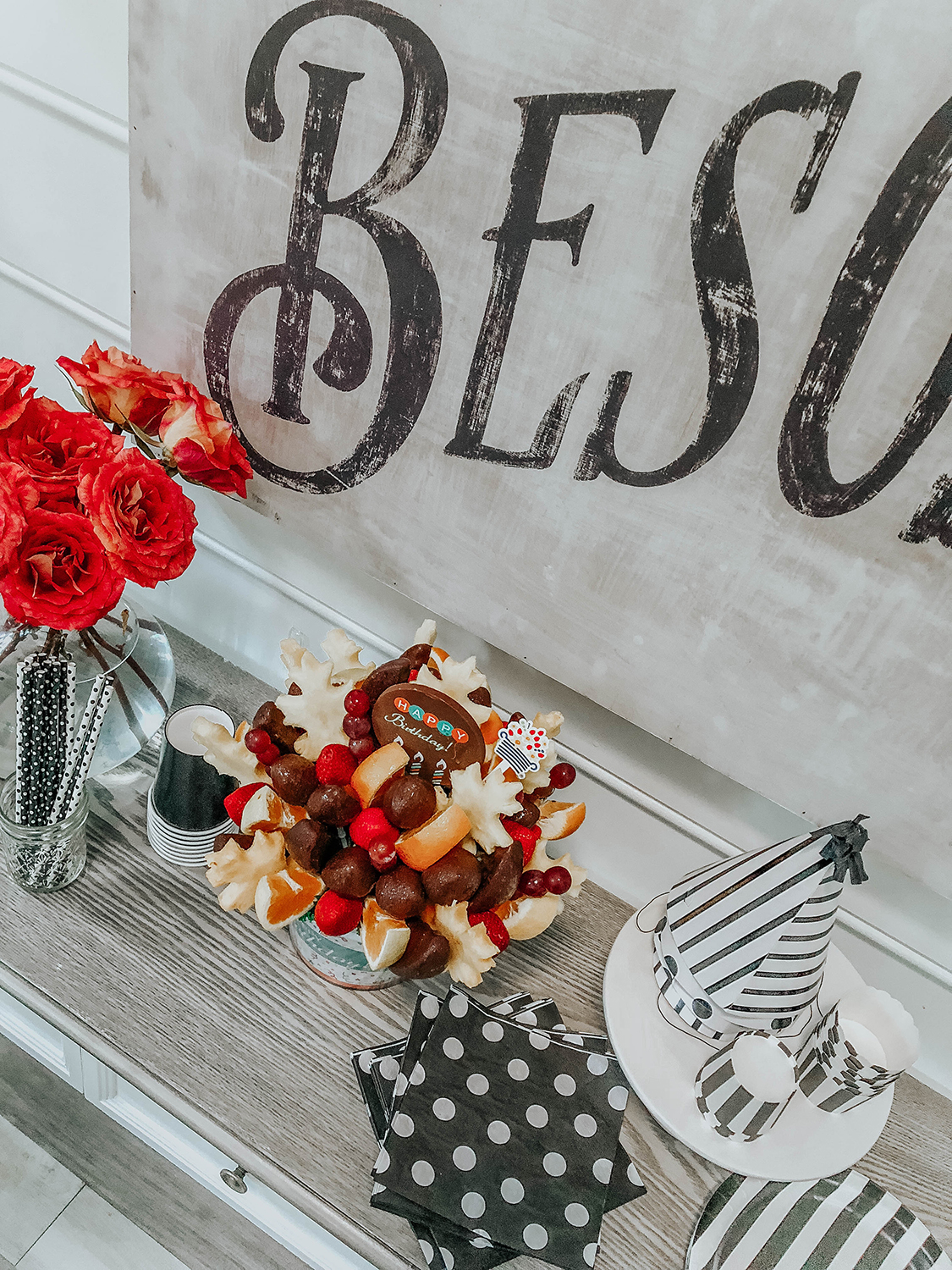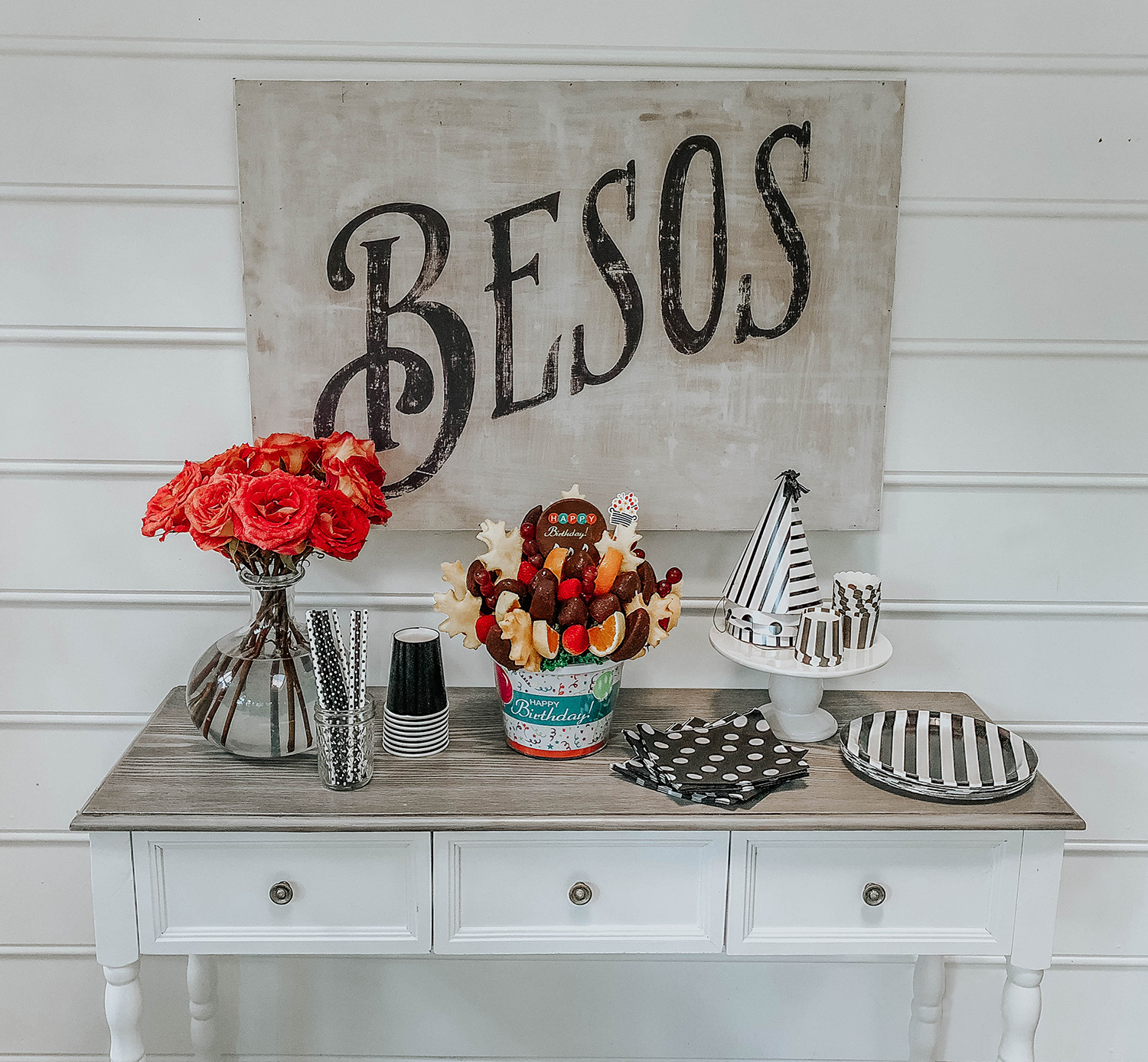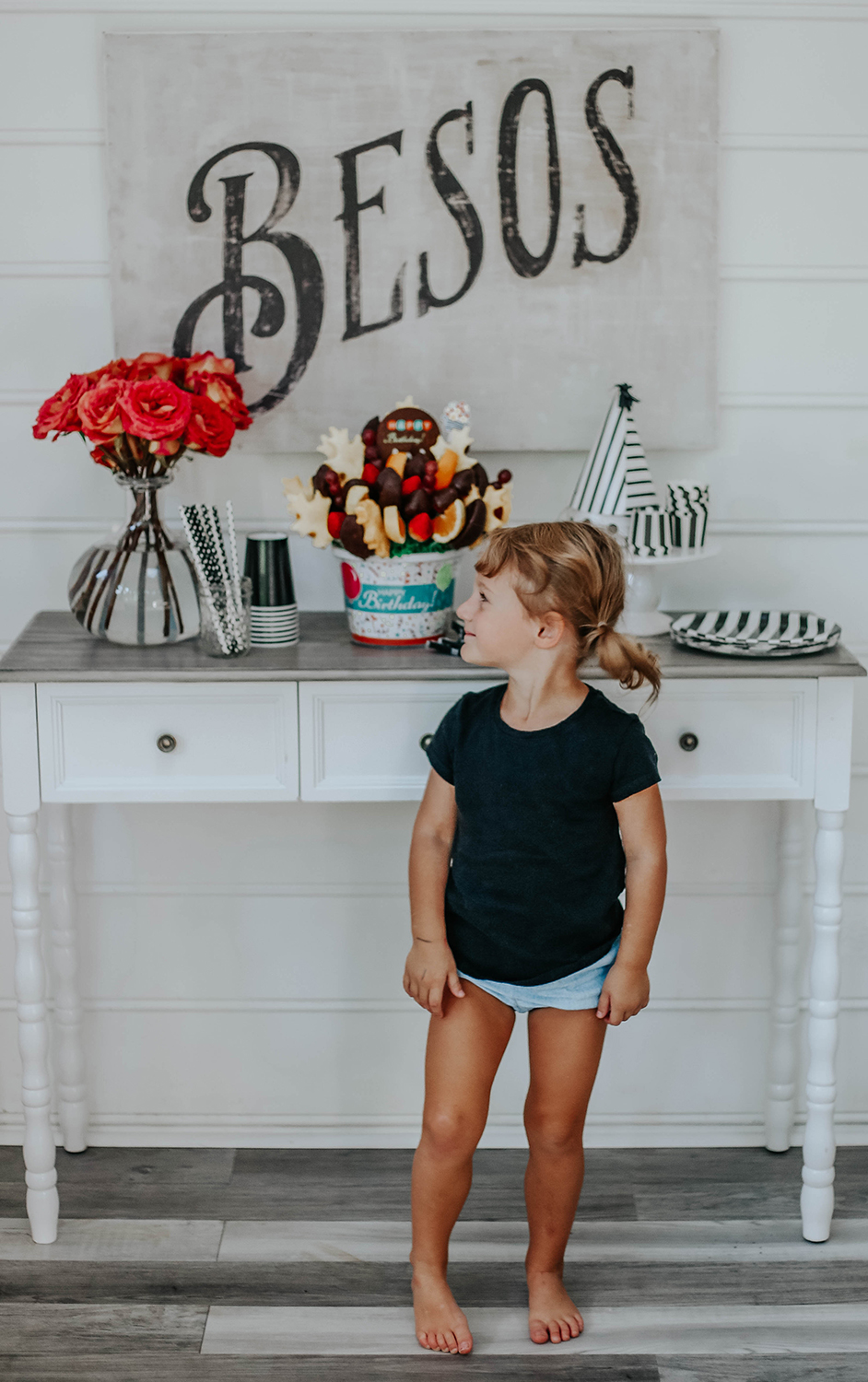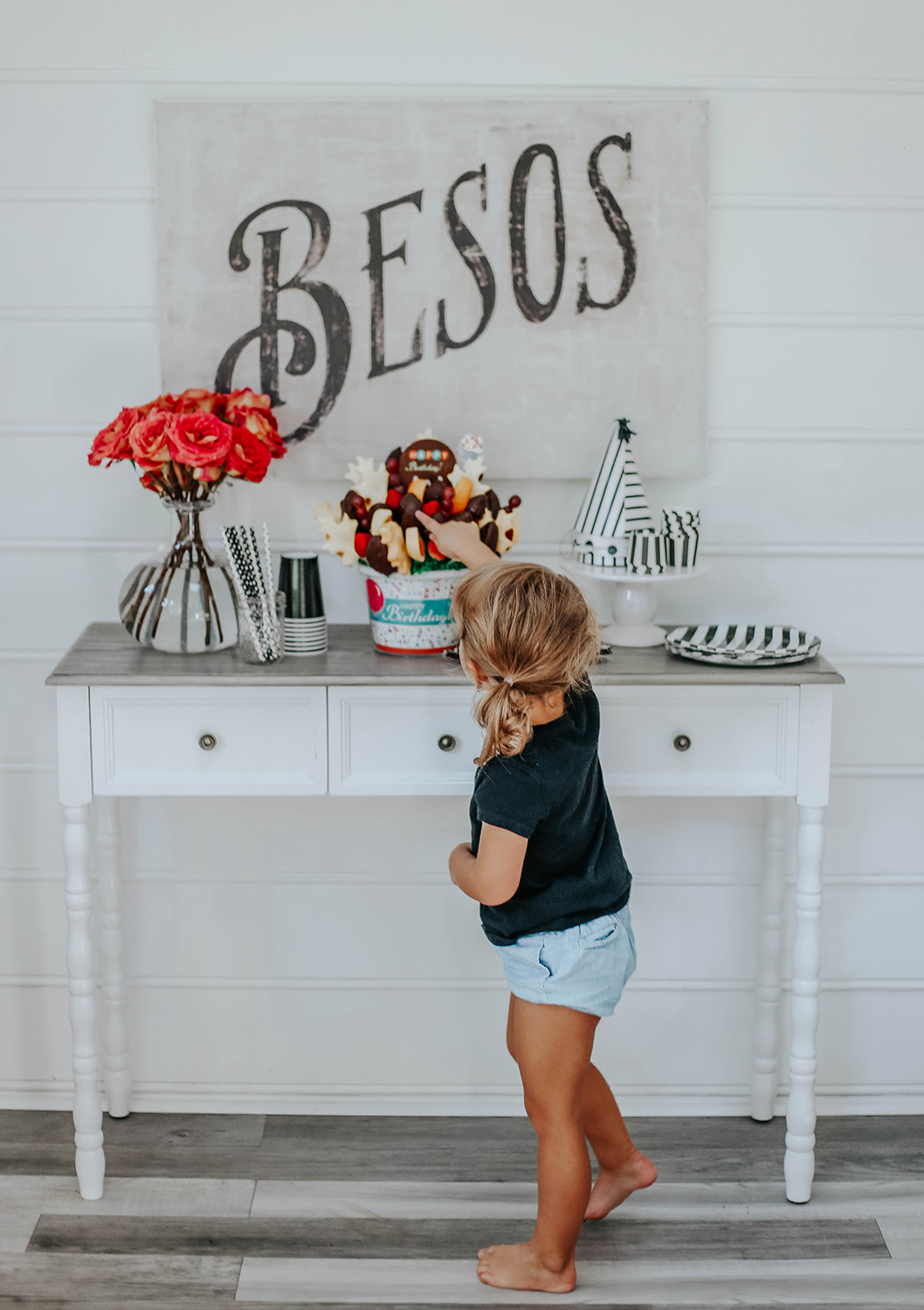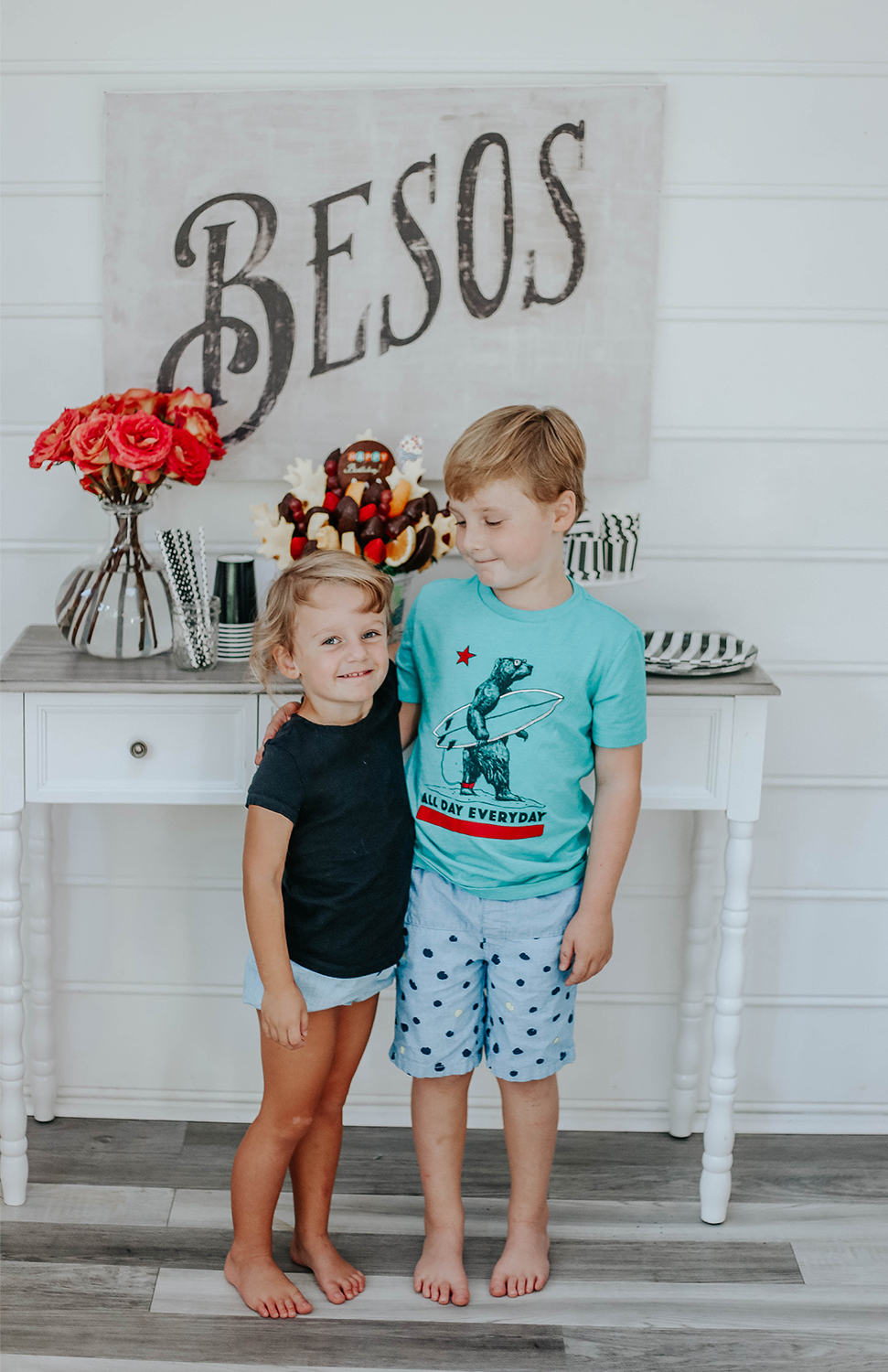 If there's one thing my kids love more than anything, it's their Dad. He is the fun parent. He's the one always down for an adventure, always down for a wrestle match or staying up late on a weekday. The kids adore him! He works so hard and we love celebrating him any chance we get. With his birthday coming up, we thought we'd have an early celebration and surprise him after work one day. I turned to www.groenerekenkamer.com/ for ideas on what to give him this year. Luckily I only had to make ONE stop to get something for this low-key party. Yes, only one. I've had plenty of experience hosting dinners, girls nights and throwing parties so there are a few tricks I've learned over the years. These are 3 of my fool proof tips that I always use!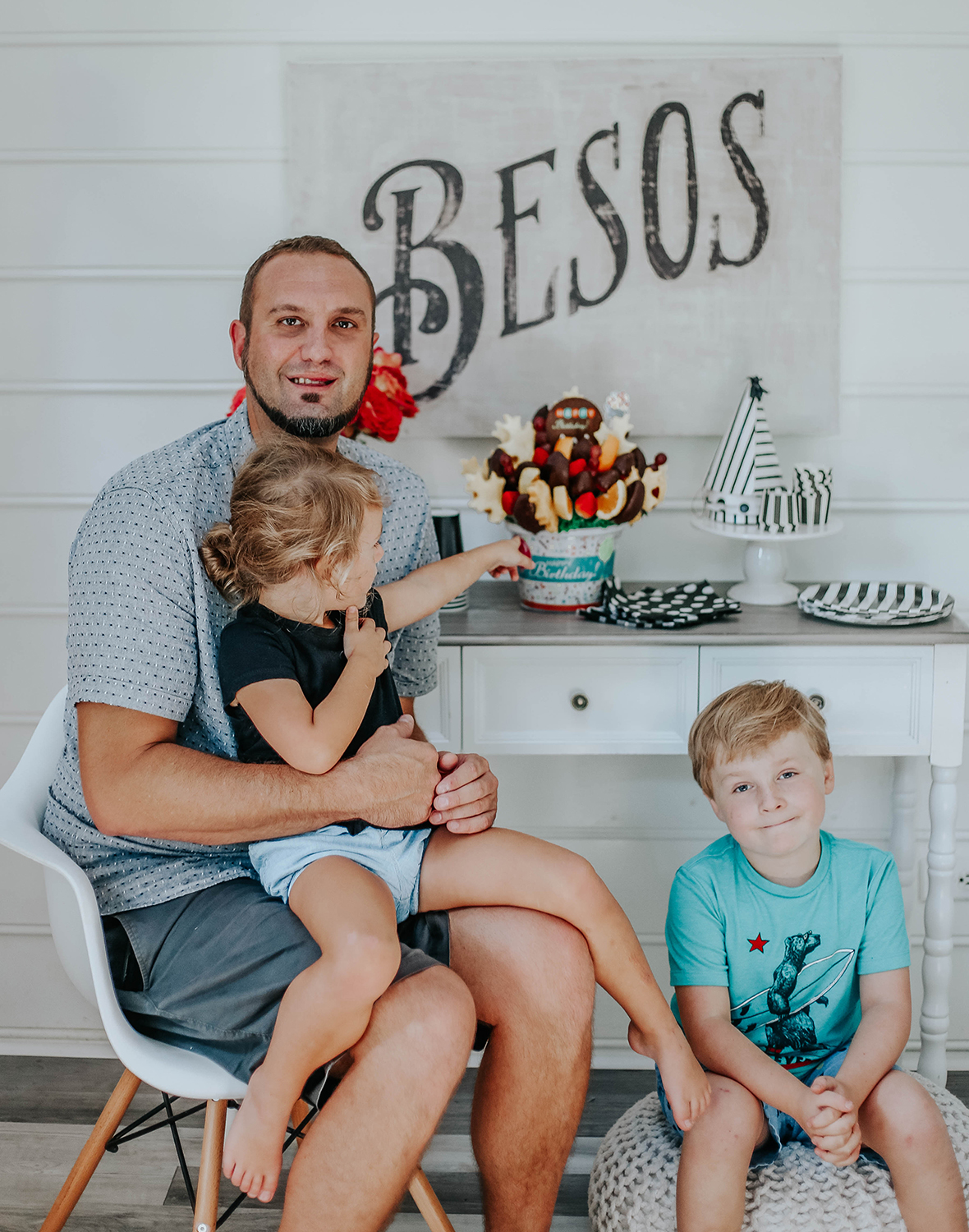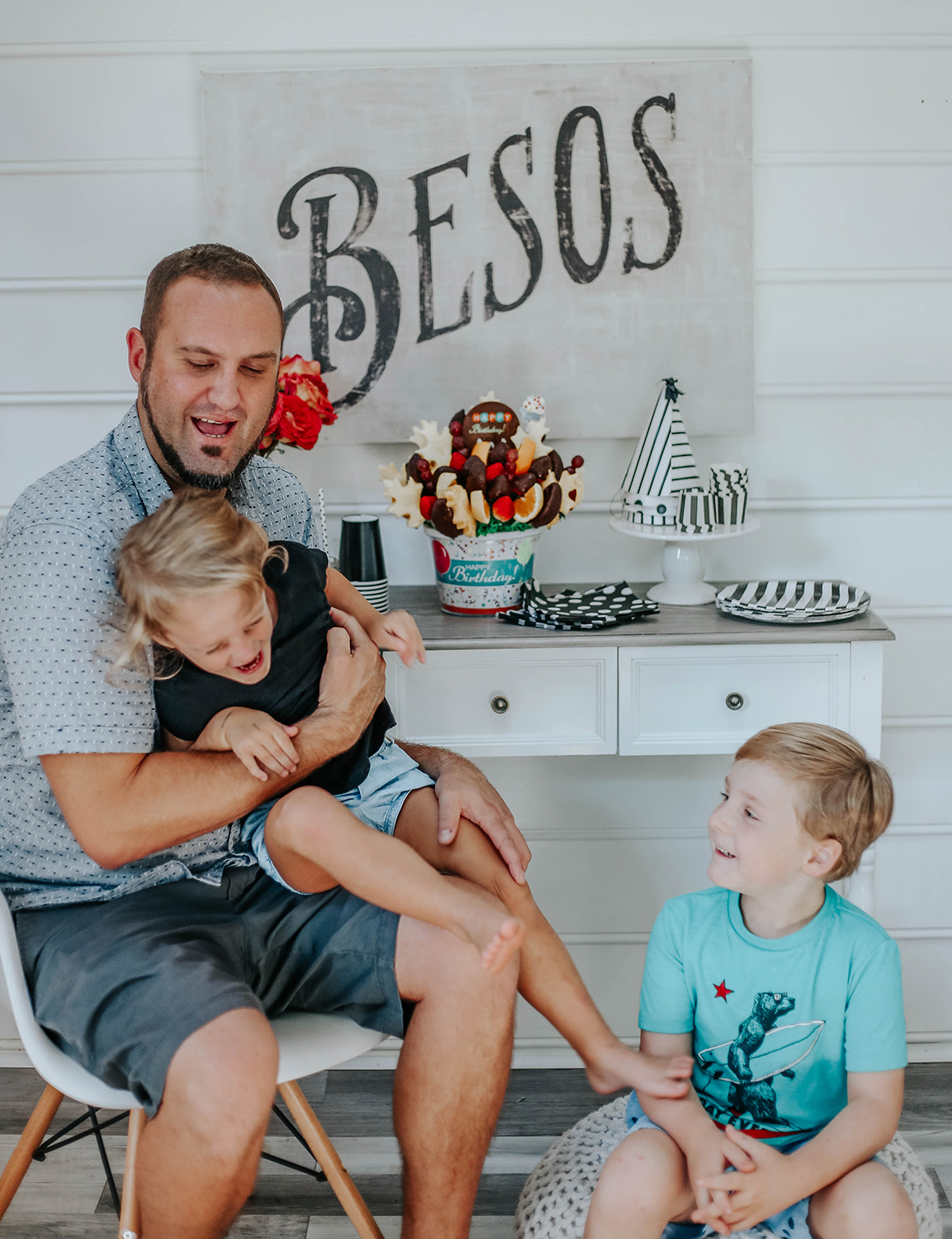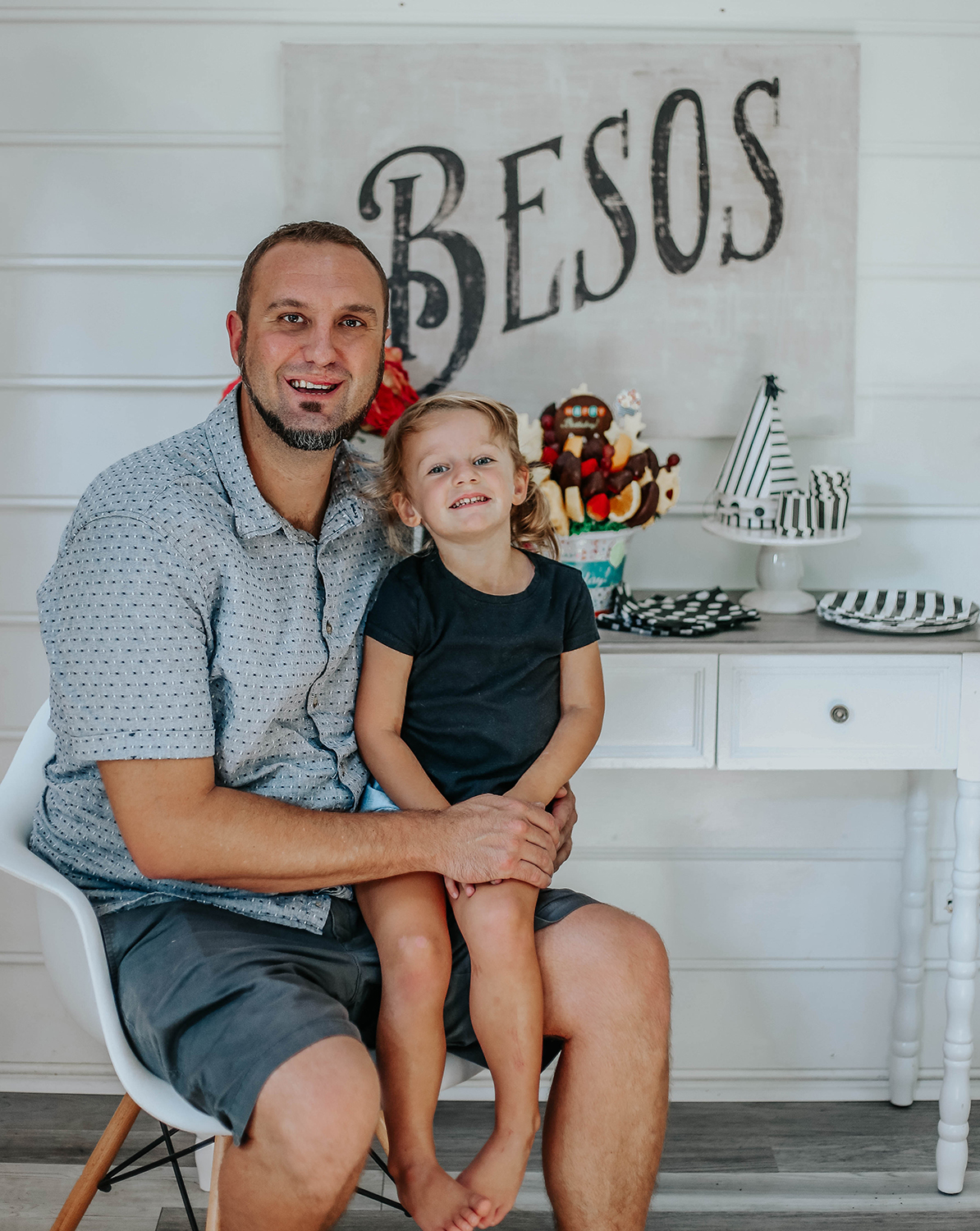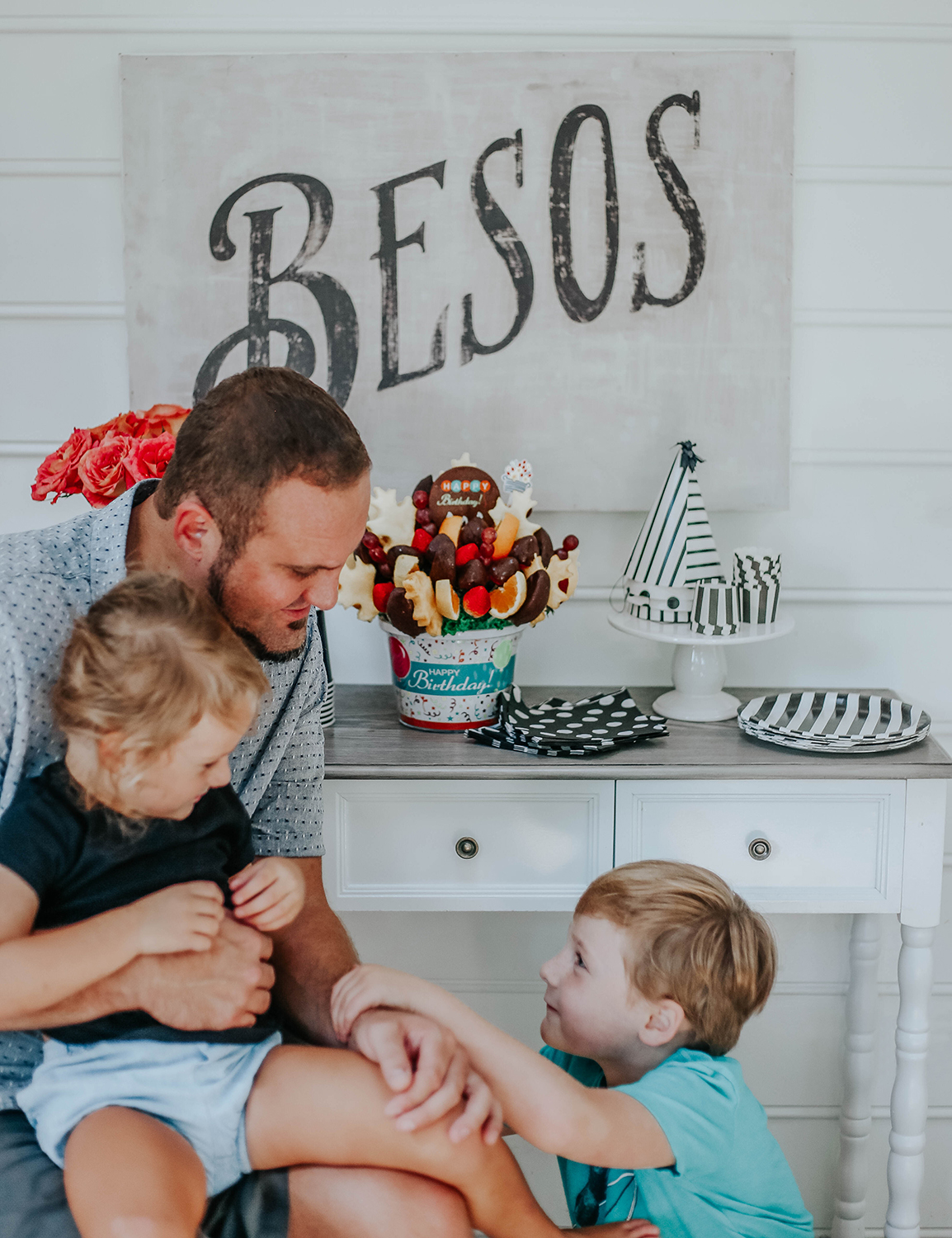 1. Pick an easy color theme and plan ahead! I'm so guilty of doing this, but whenever I'm out and see fun paper plates, party hats, balloons or festive napkins on sale, I immediately toss them in my cart. I then store them all in a plastic party bin in our basement so I always have party goods on hand. I will not tell you how many times this has saved me. I love sticking with neutral colors because then you aren't so limited. Another plus of buying ahead of time? It's one less thing you have to worry about the day of a party or gathering! Knowing I always have decor on hand keeps my stress level low for sure!
2. A fruit arrangement from Edible Arrangements! My husband has never been much of a cake fan, but he loves himself chocolate and will eat just about anything covered in chocolate. Luckily, the Salted Caramel Birthday Delight from Edible® is filled with an irresistible assortment of salted caramel apple wedges, pineapple leaves, orange slices, semisweet chocolate dipped strawberries and topped with a Belgian Chocolate Pop! Edible Arrangements are made to order fresh daily and hand-crafted at one of their 1,200+ stores. They only use high quality fresh, never frozen fruit and 100% real chocolate. Oh and did I mention they deliver? For as little as $75, you can get this decadent gift from Edible® delivered fresh to your door. They make entertaining simple and stress-free and with plenty of year-round and Holiday selections, there is a fruit arrangement for every occasion. I'm a huge fan of getting food for a party catered or picking up pre-made items!
3. Fresh Flowers! Adding floral arrangements to a table scape is one of the most inexpensive ways to spruce up your party without spending a ton of money. Most grocery stores have bouquets starting at $7 so I usually buy a few of them! If you have a larger area to decorate, break them up and put in mason jars or cute glasses and vases. I also have a mixture of vintage glassware that I keep on hand for this very reason.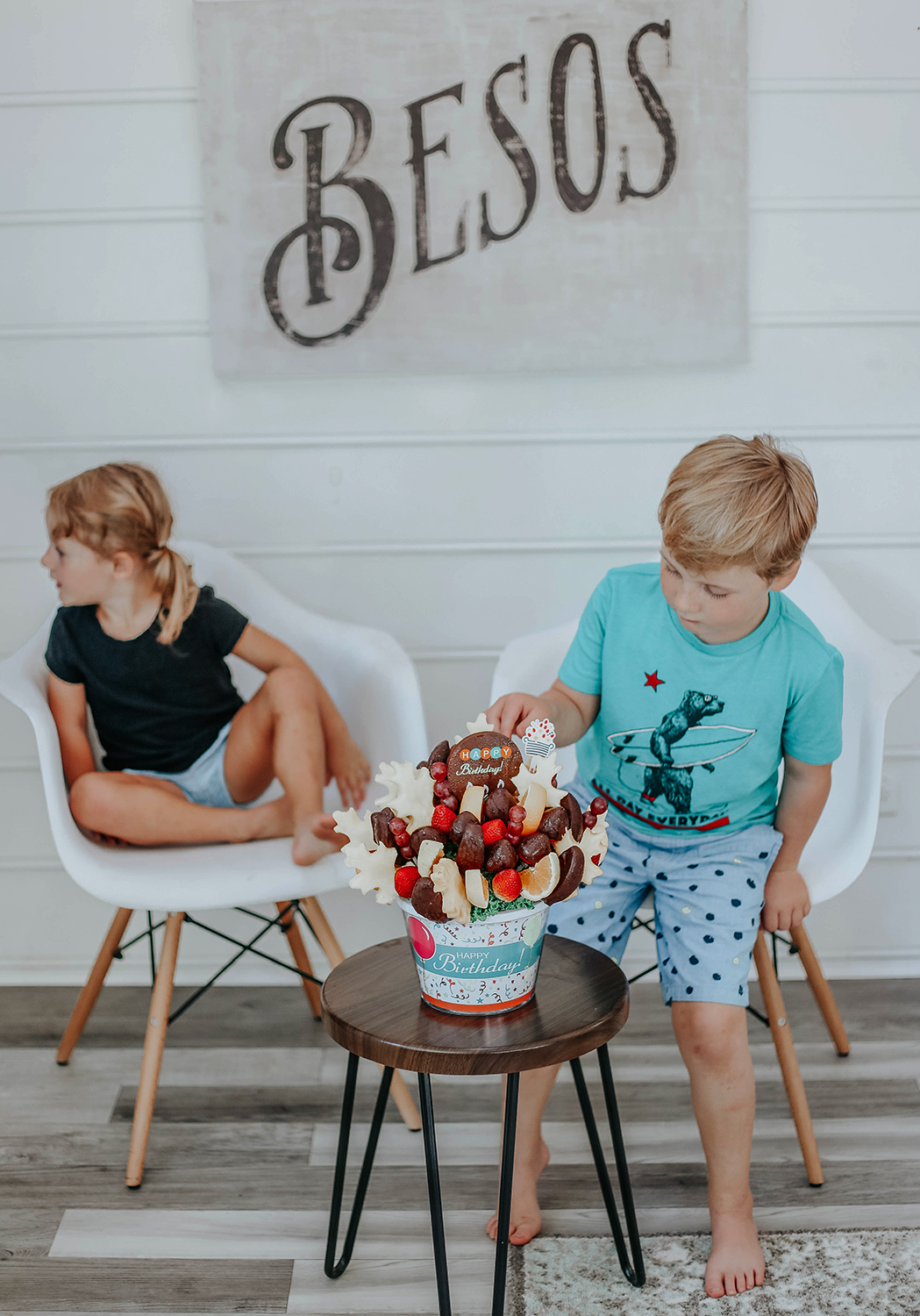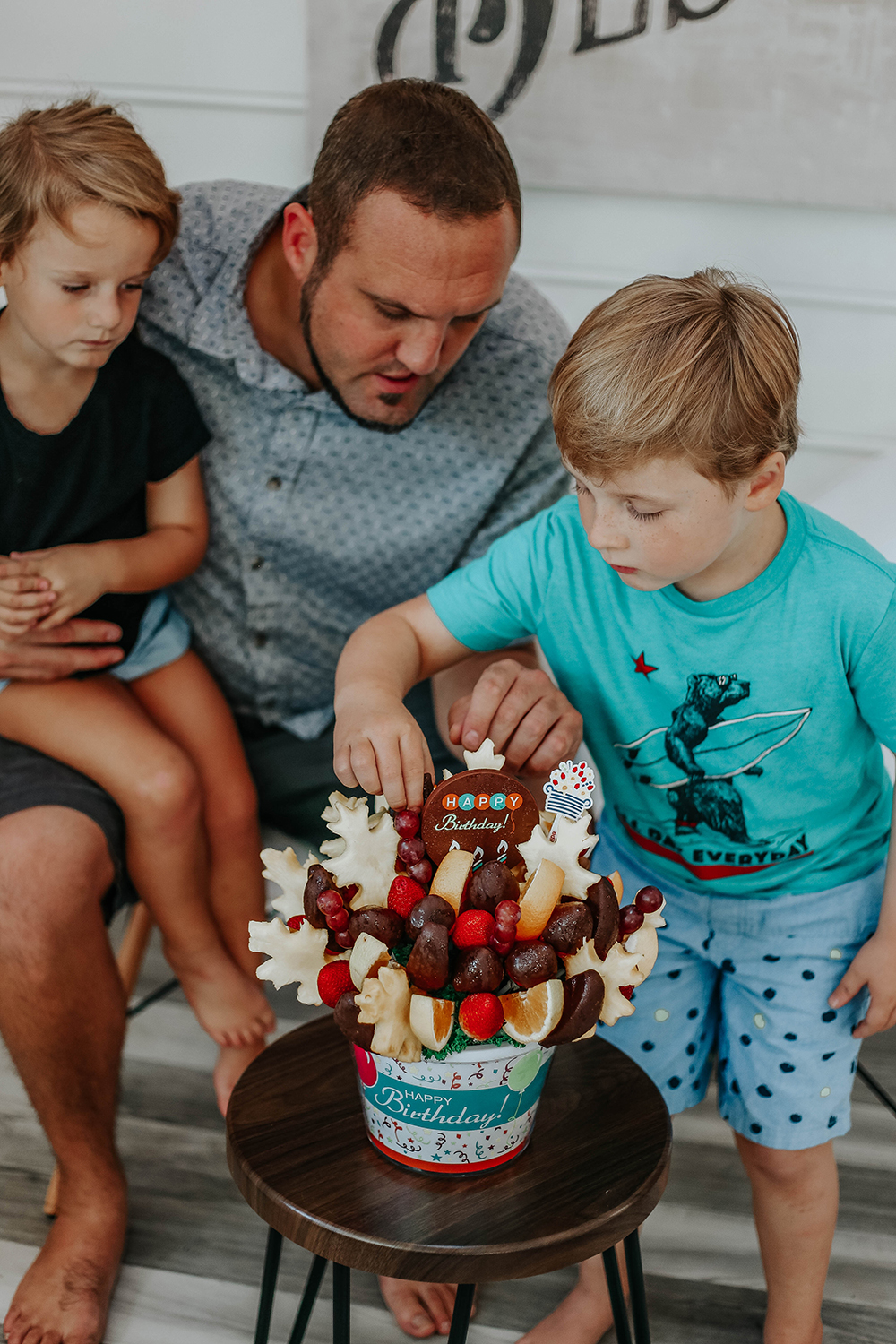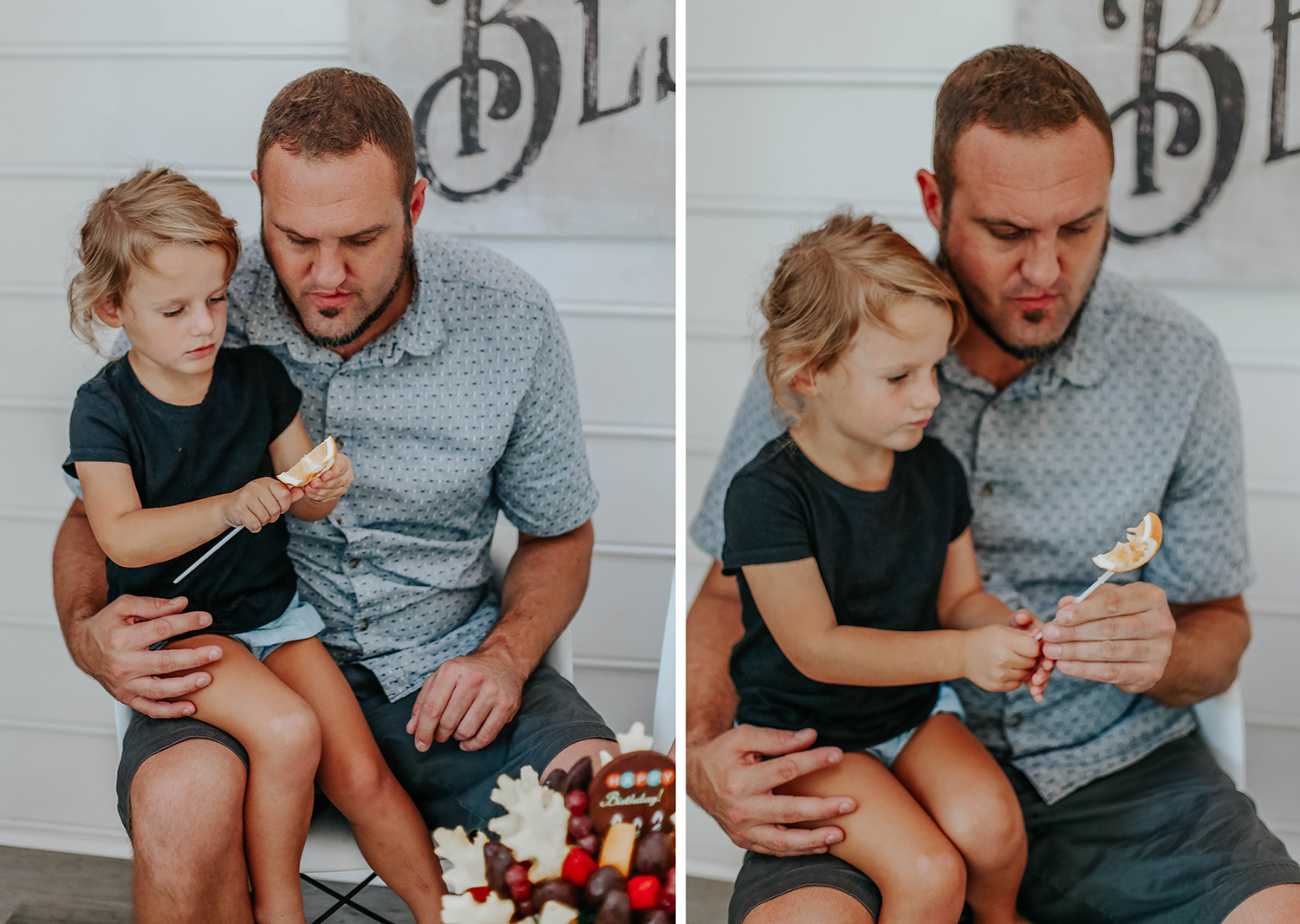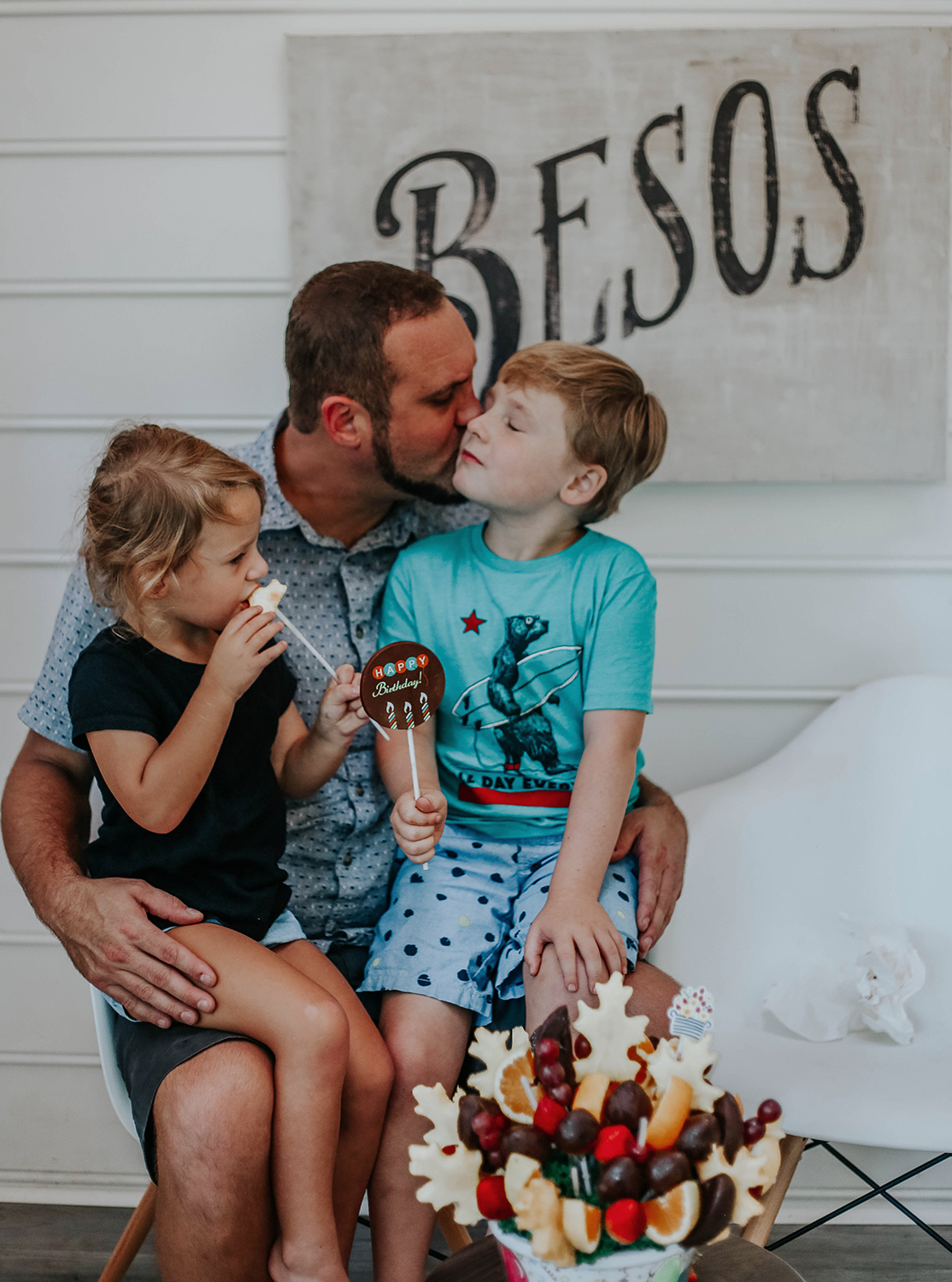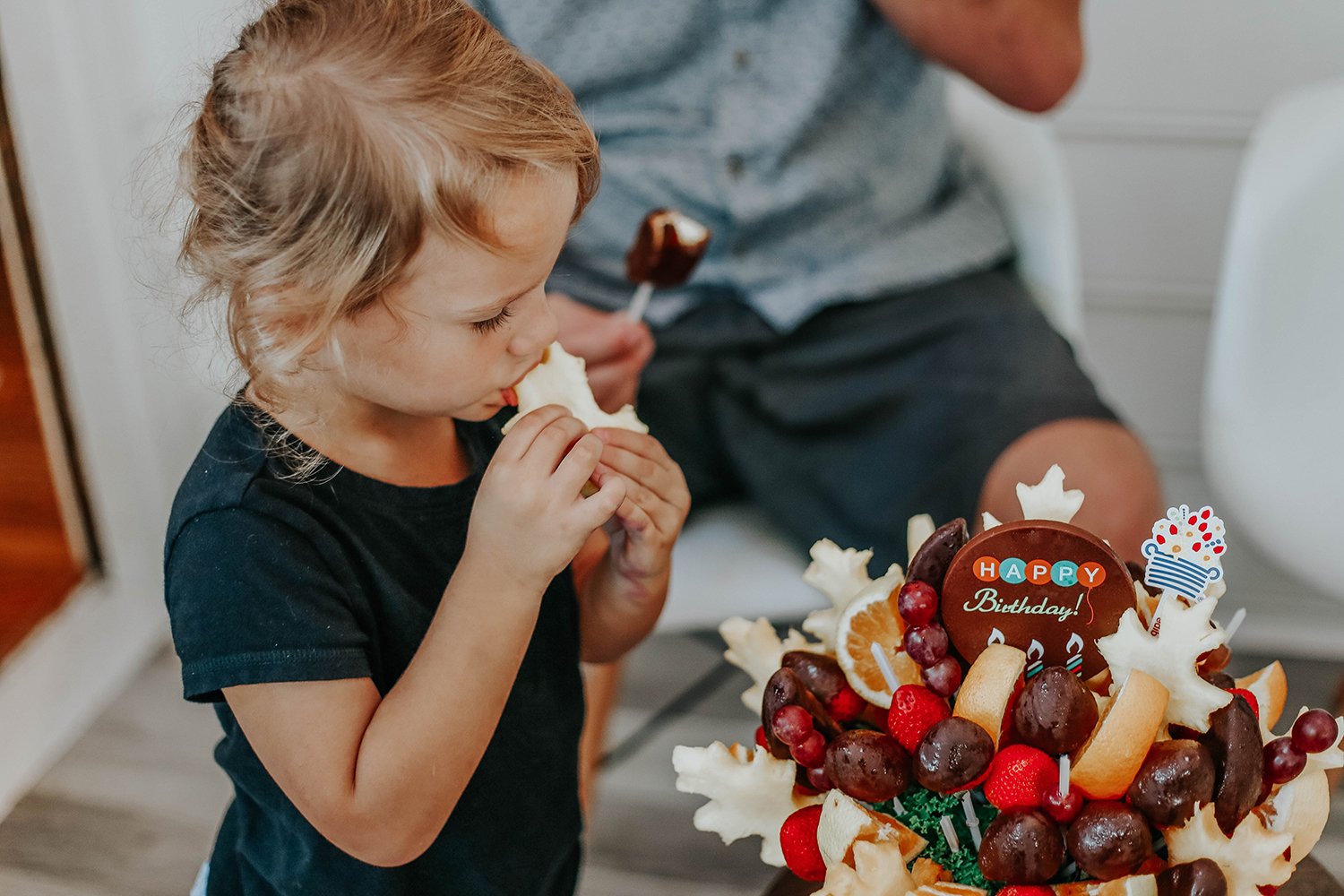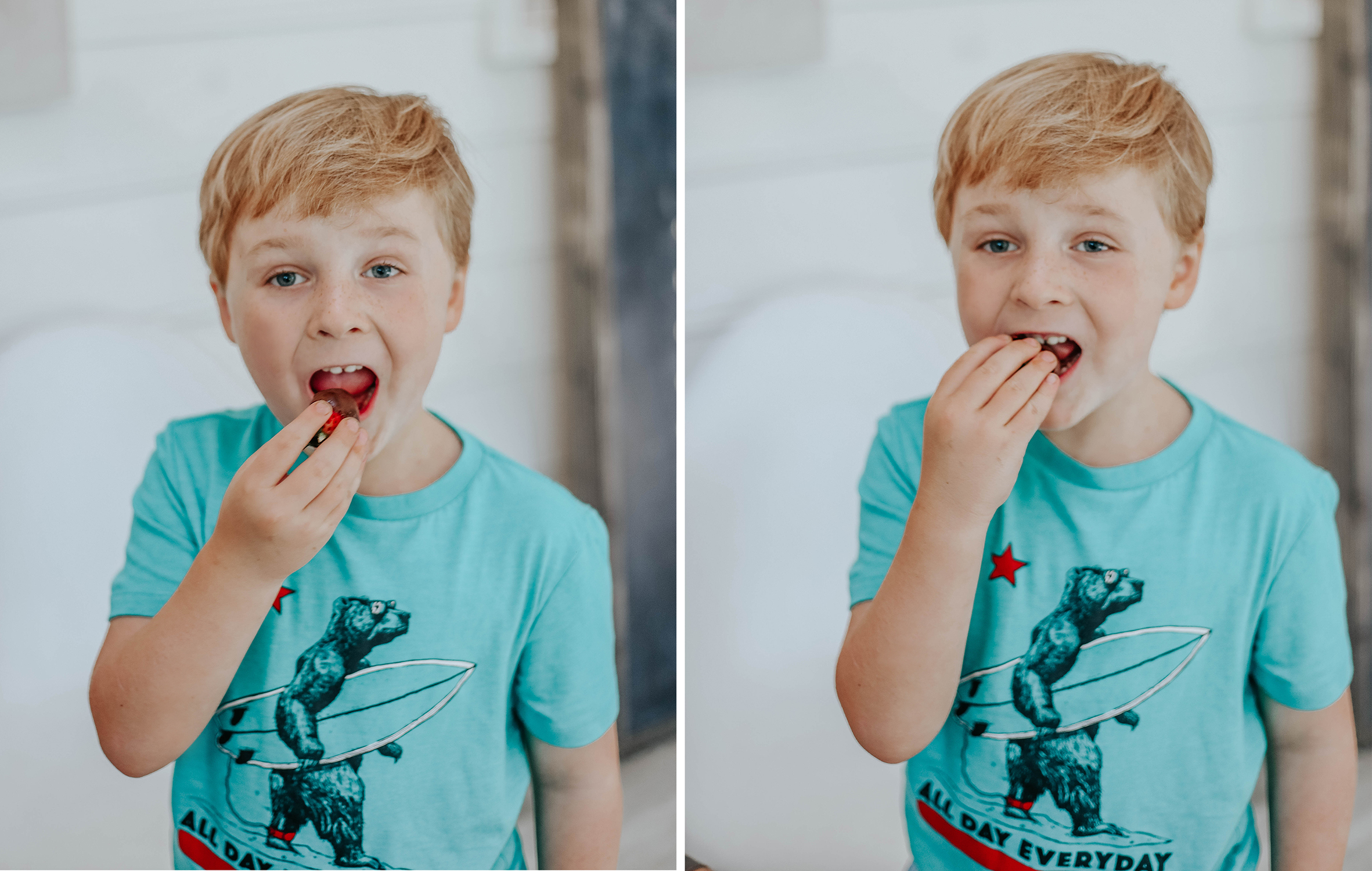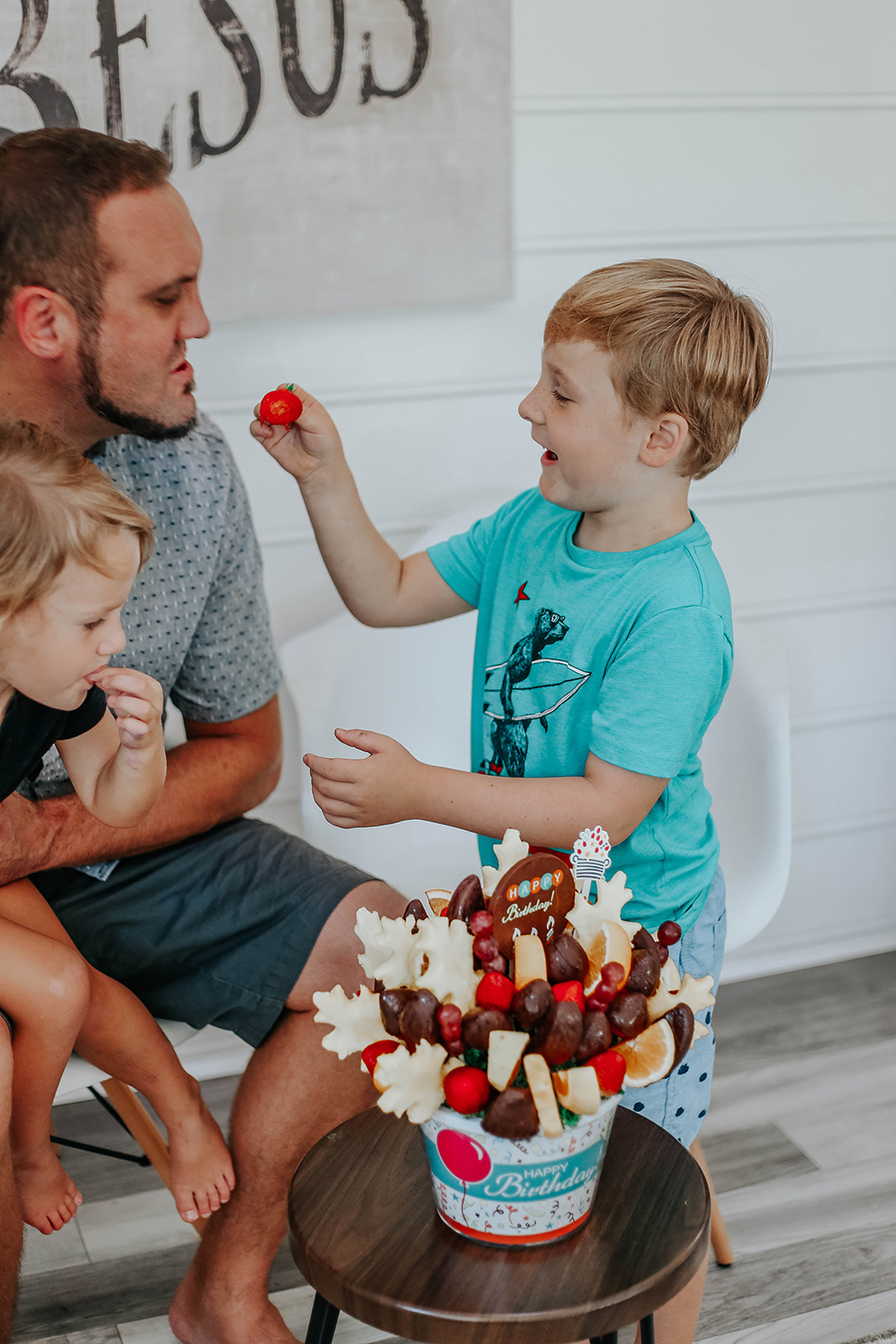 Do you have any last-minute tips or tricks that you use when getting ready for a party?
*Thank you to Edible Arrangements for sponsoring this post! As always, all opinions are my own*