When back to school time hits, it seems like endless amounts of paperwork that come home with kids each day. In addition to lunches, water bottles, extra clothes and sports clothes the amount of things to keep up with can be overwhelming. Evelyn started ballet last week which she has once a week and Henry has been expressing interest in playing some sports. So now, in addition to packing their bags for school, they also need bags packed for their after school activities. We bring Evelyn's monogrammed mini book bag from Stuck on You which is the perfect size for her and also her ballerina lunch box.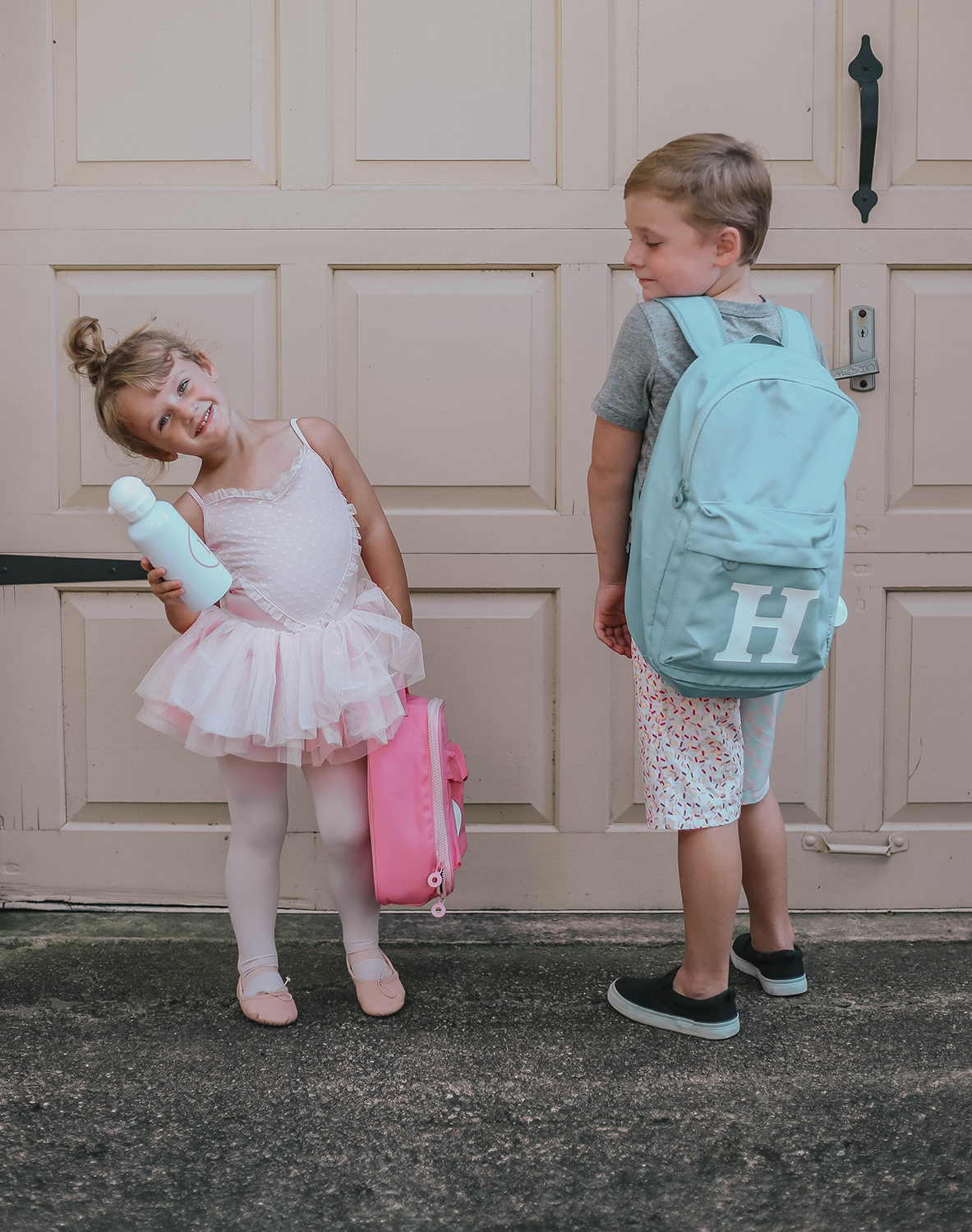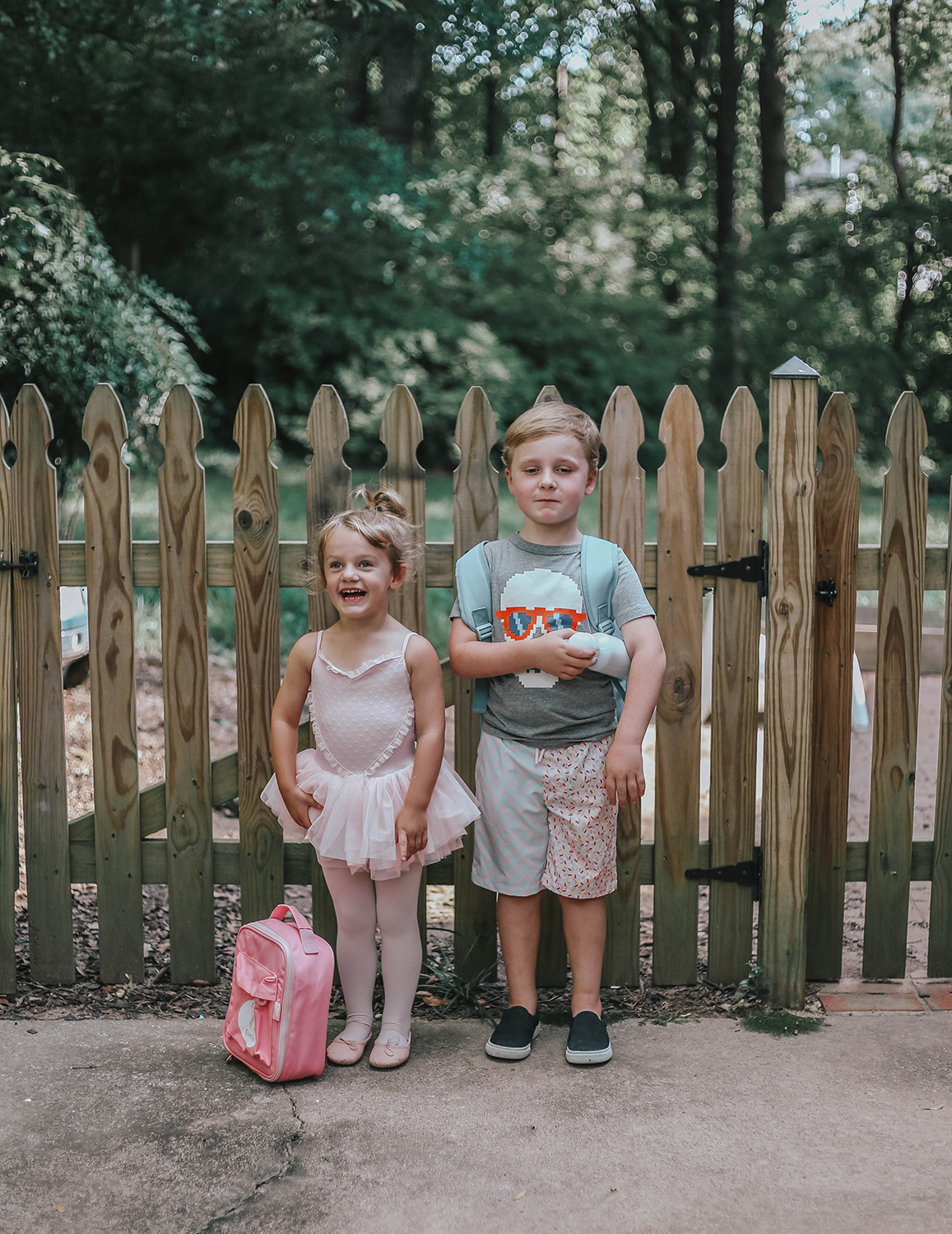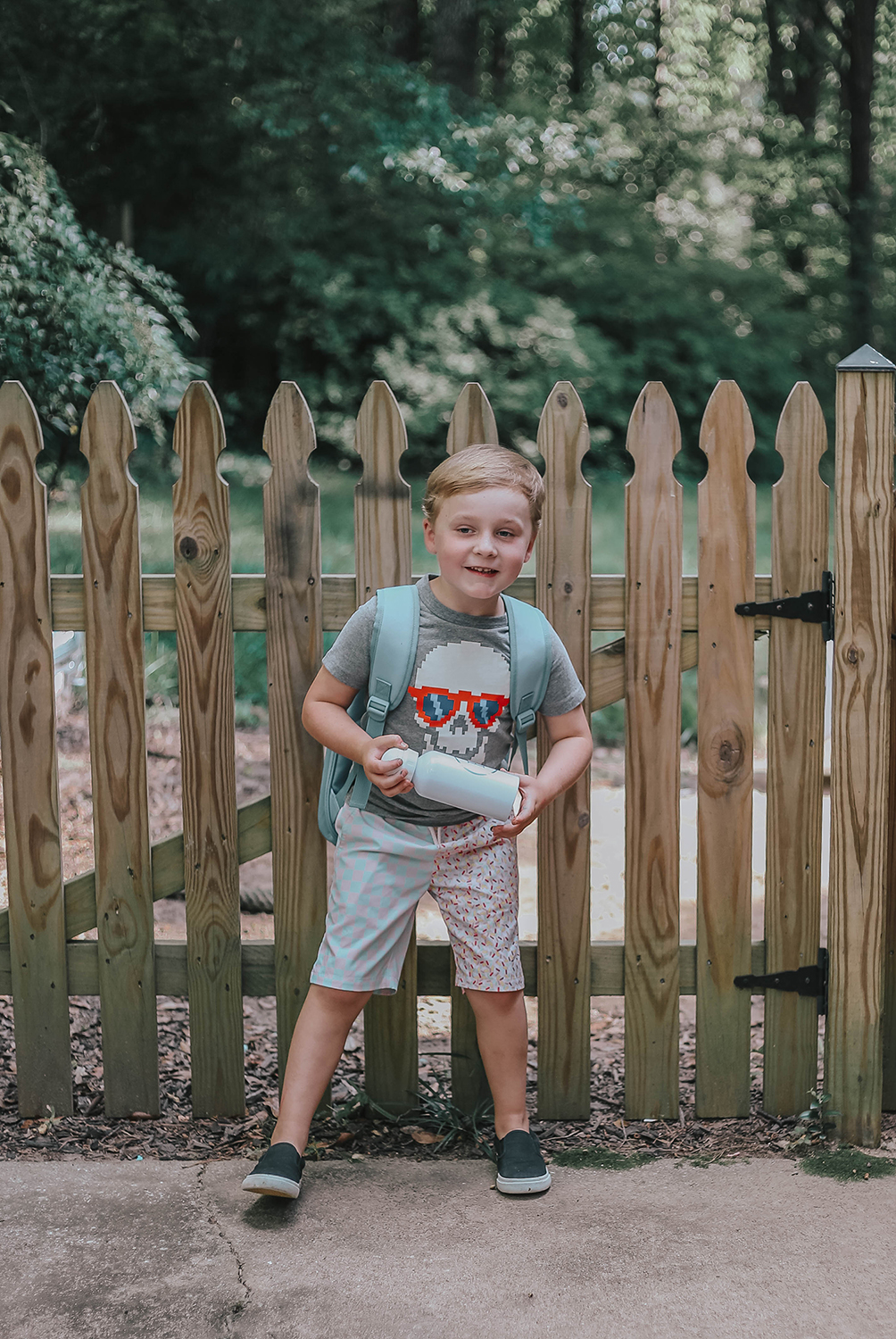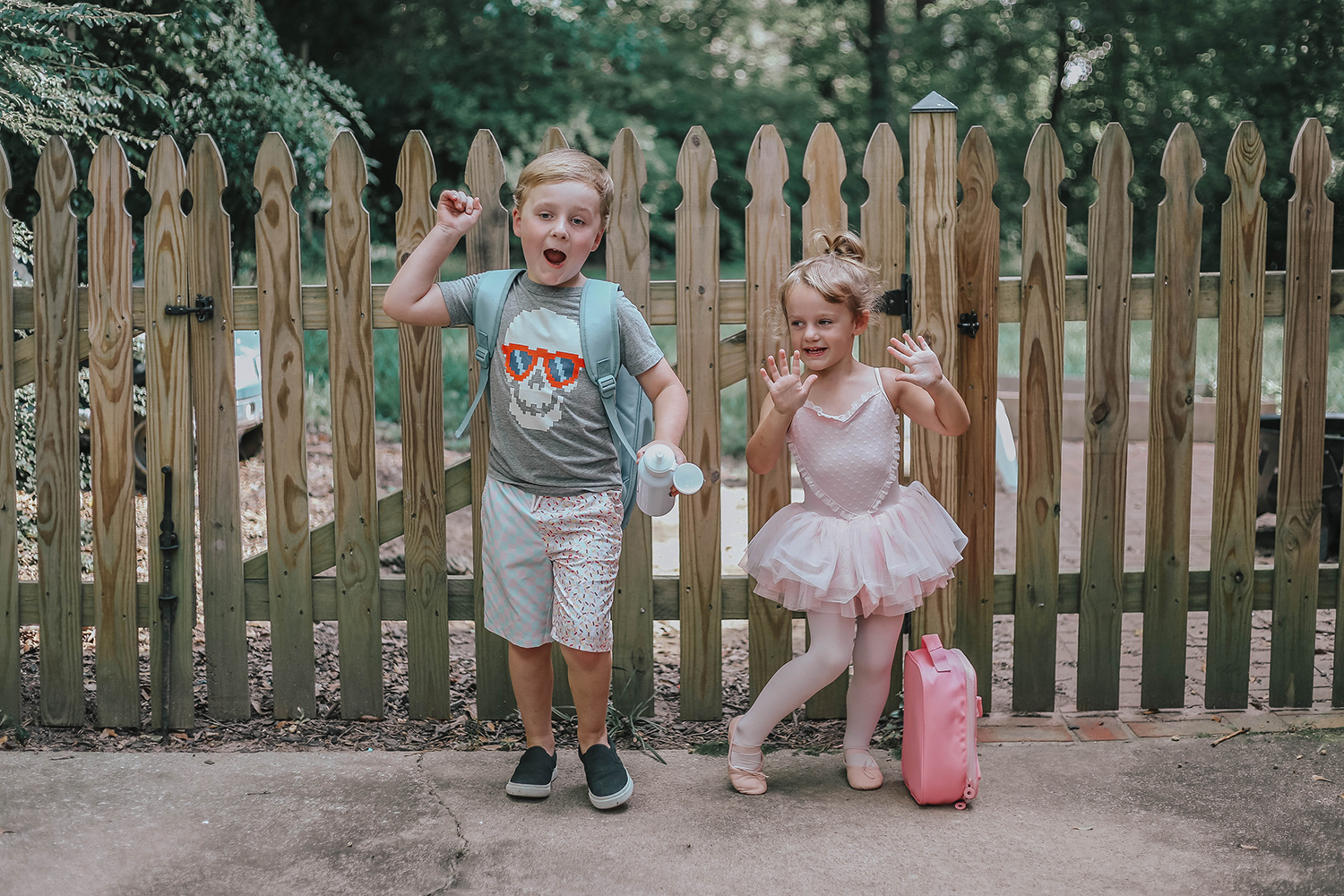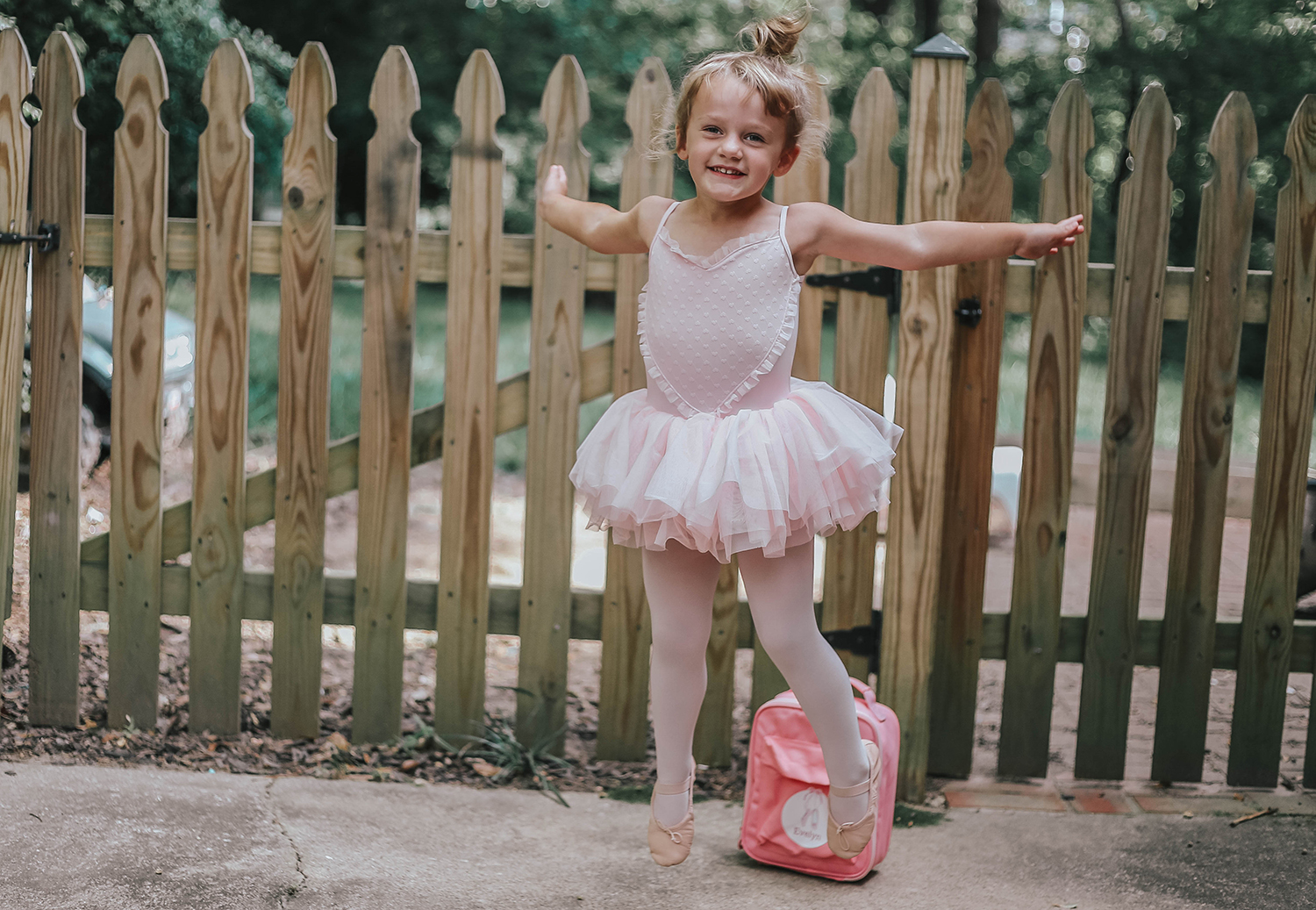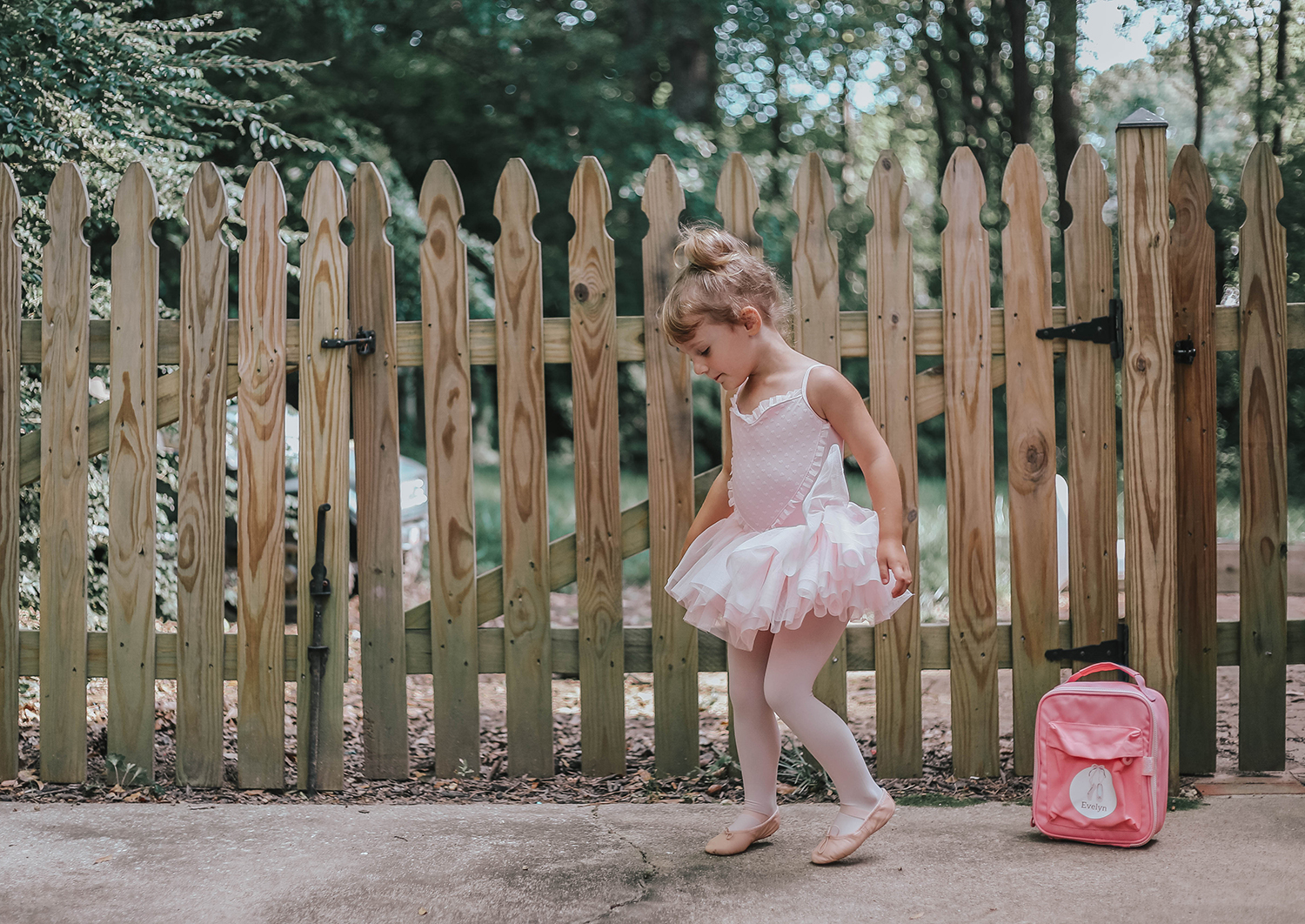 Stuck On You has all of your back to school essentials. From the most adorable mini backpacks for your toddlers first day of Mother's morning out to bento lunch boxes and monogrammed water bottles. It's a one stop shop for everything you need and what makes Stuck on You extra special is the variety of colors and designs you can customize. Literally everything can be created to match your child's personality. I love the Custom Clothing Name Stamp which is amazing for labeling the kids extra clothes that stay at school. I can stamp them super fast and not have to worry about the ink smearing of washing off.. Not only do I use all Stuck On You items year round, but their monogram name labels are perfect for summer camp. I imagine Henry will be doing sleep away camp in the coming years so labeling all his belongings will be a must.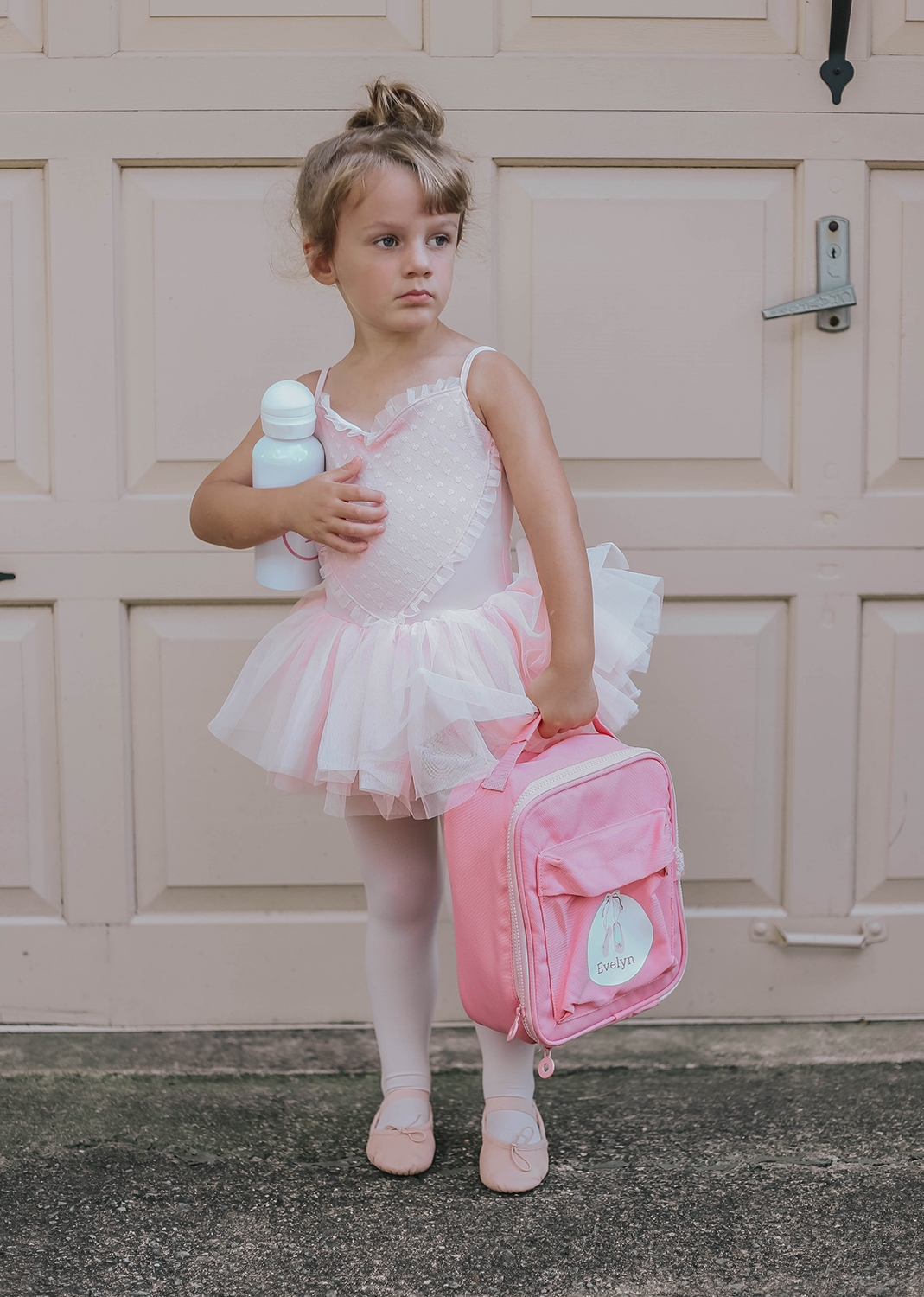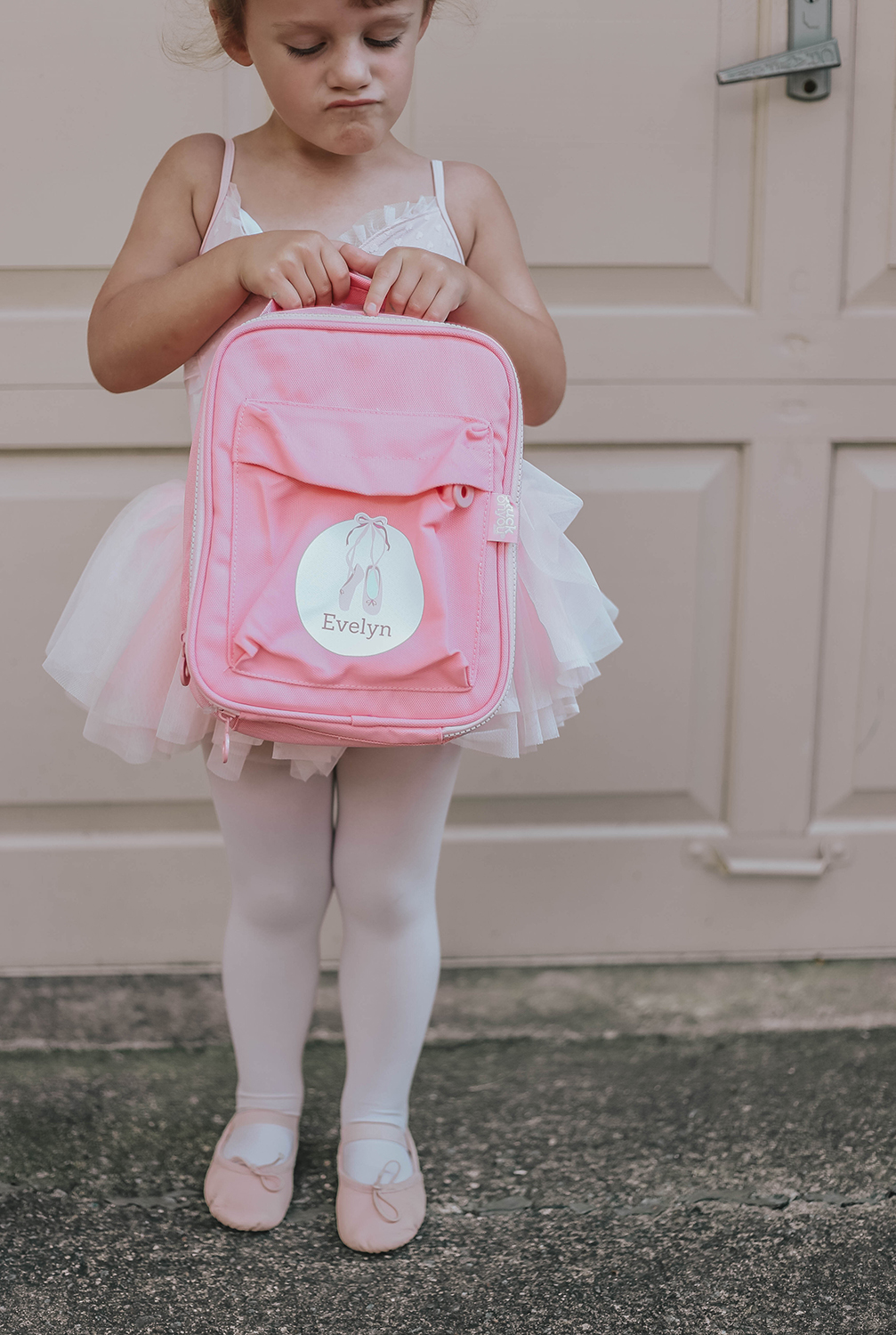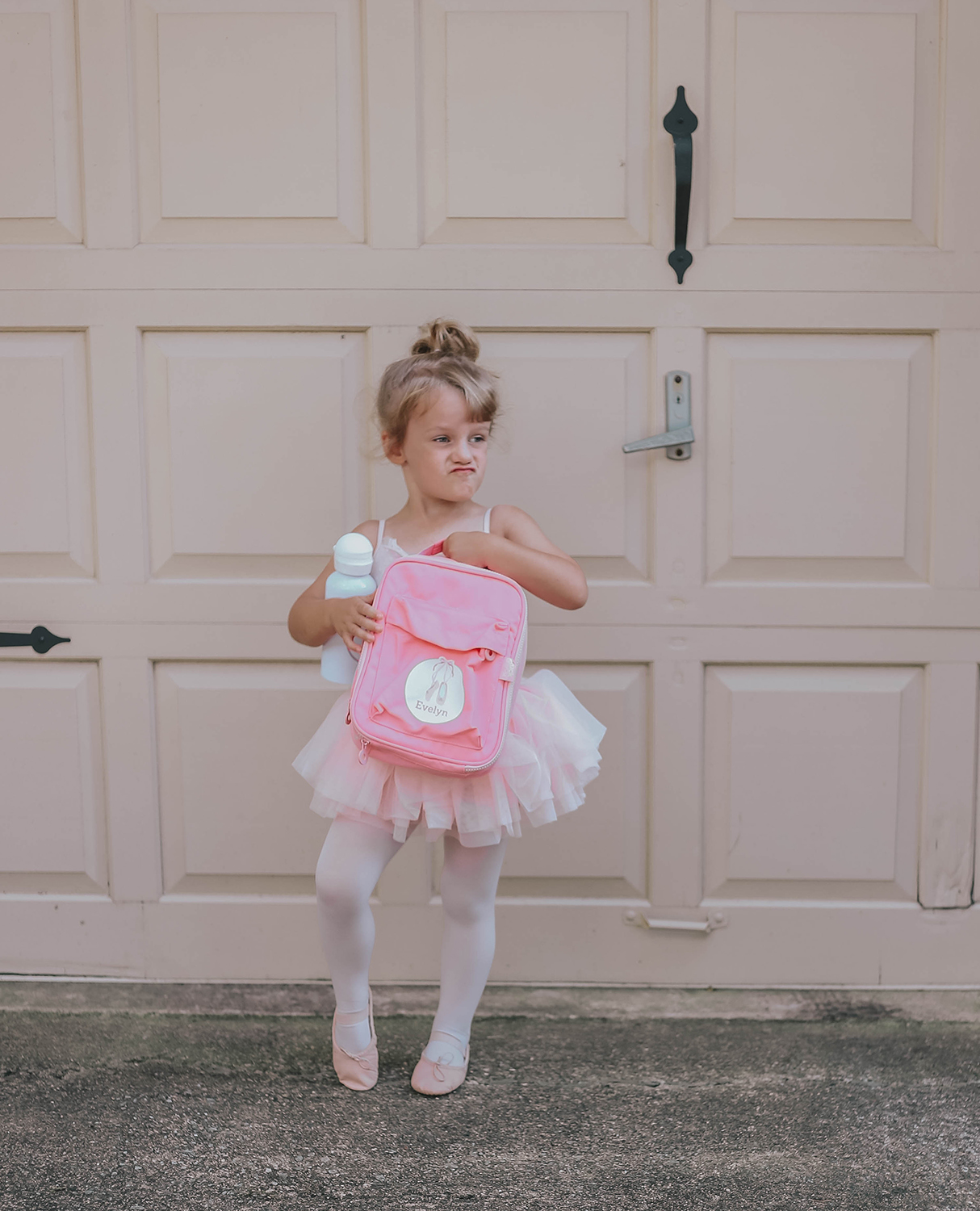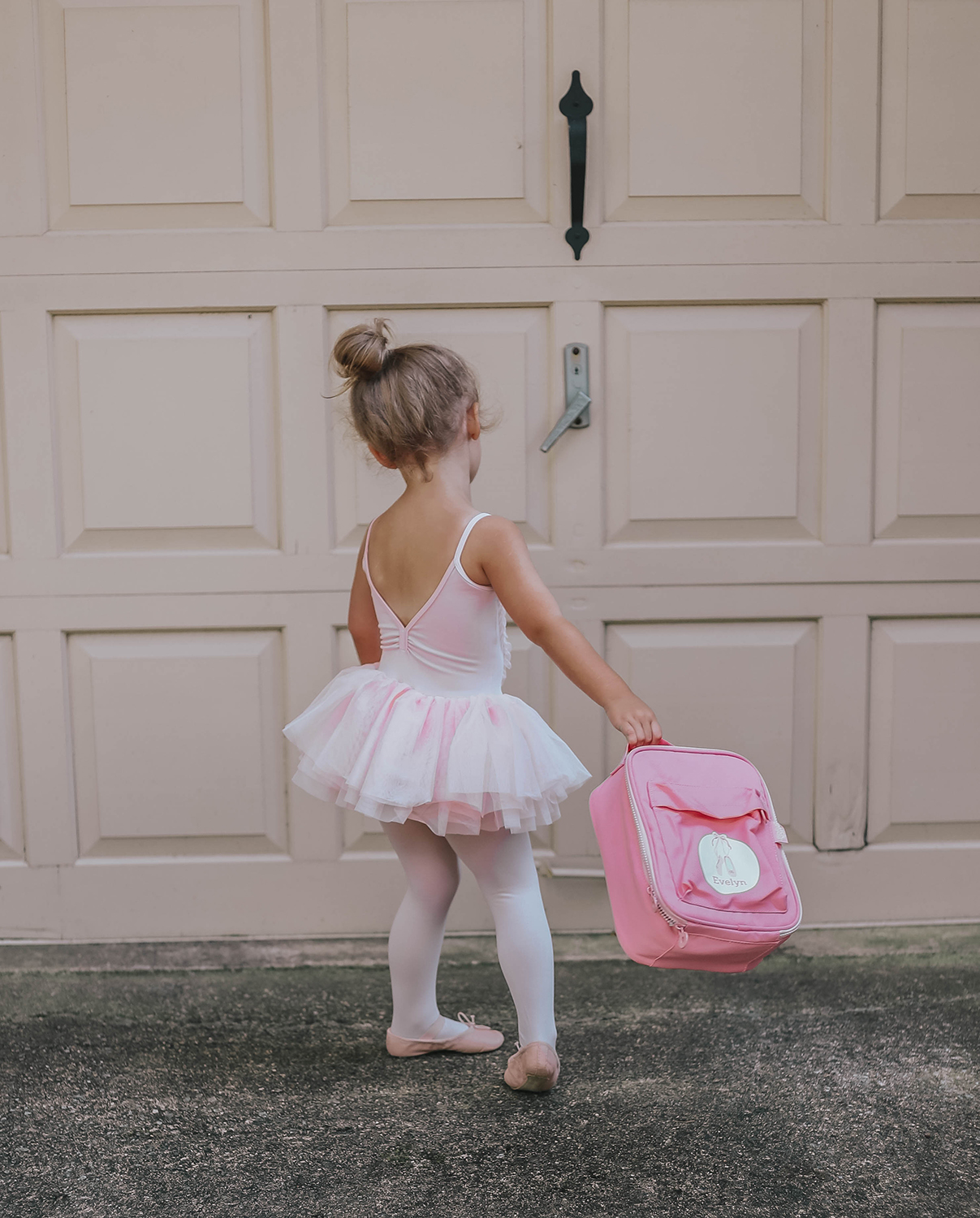 Are your kids playing any sports this Fall or have after school activities? Be sure to check out Stuck On You because they never disappoint! Happy Labor Day weekend everyone!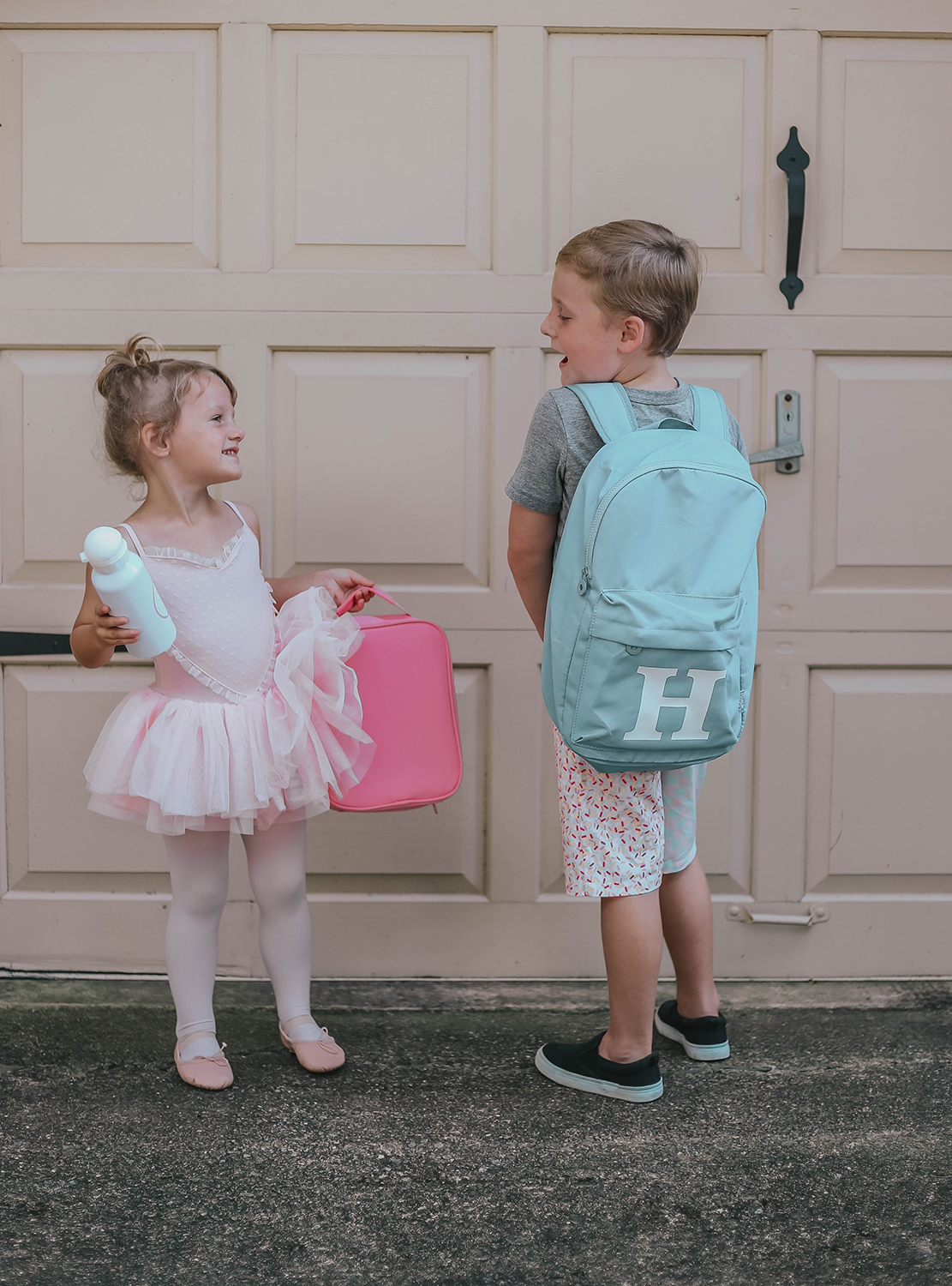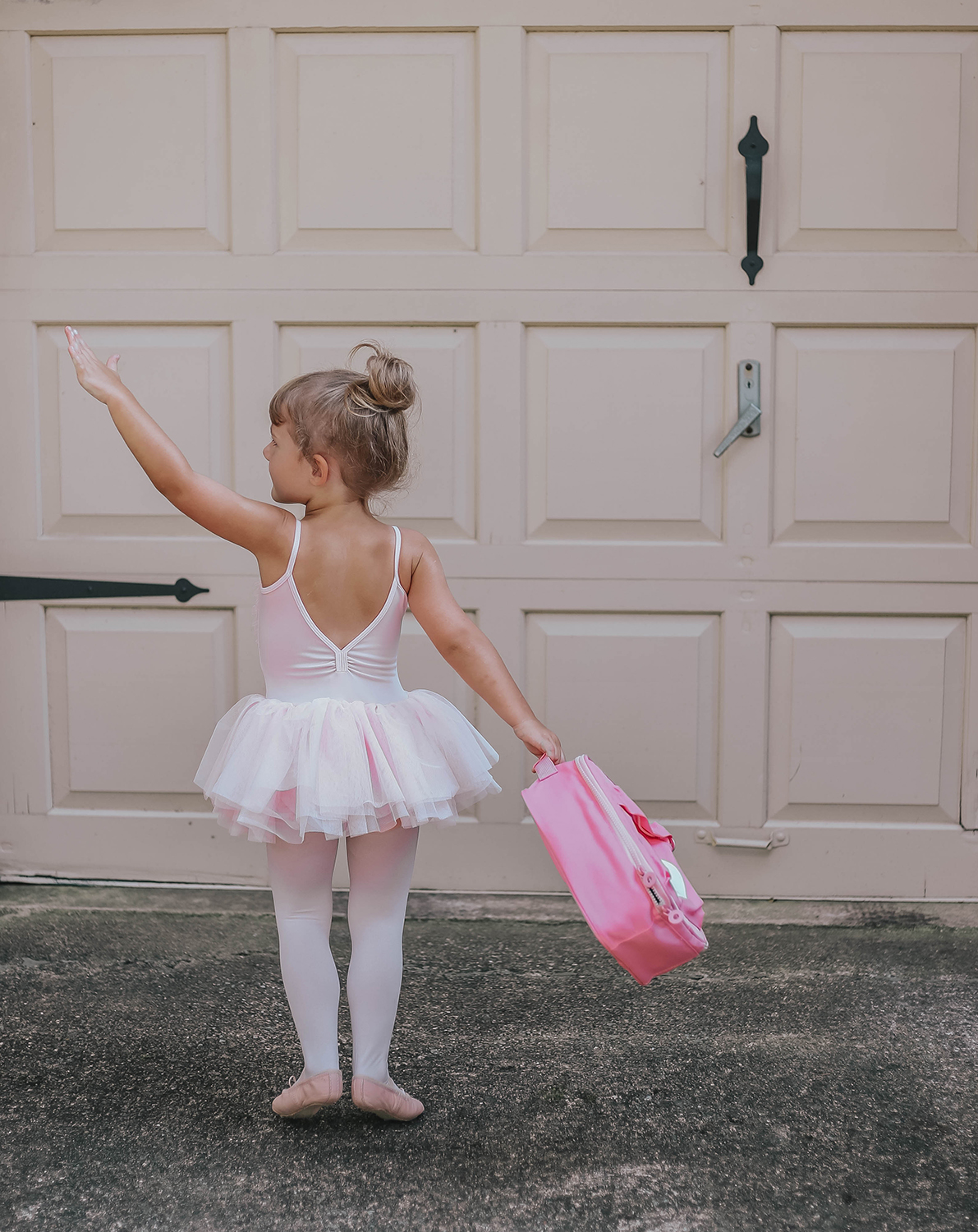 Thank you to Stuck on You for sponsoring this post!