Happy Friday! How is today the last Friday of March? It's crazy how fast this month flew by and next week is already Spring Break. We'll be staying in Atlanta for half the week and then packing up the car and heading down to Jekyll Island. If you are staying around the Atlanta area or coming in for a visit, then I wanted to share with you why the Georgia Aquarium should be on your list to visit. Aside from being the largest aquarium in the United States, it is full of fun activities for families and people of all ages. Here are my top 5 reasons why you should check it out!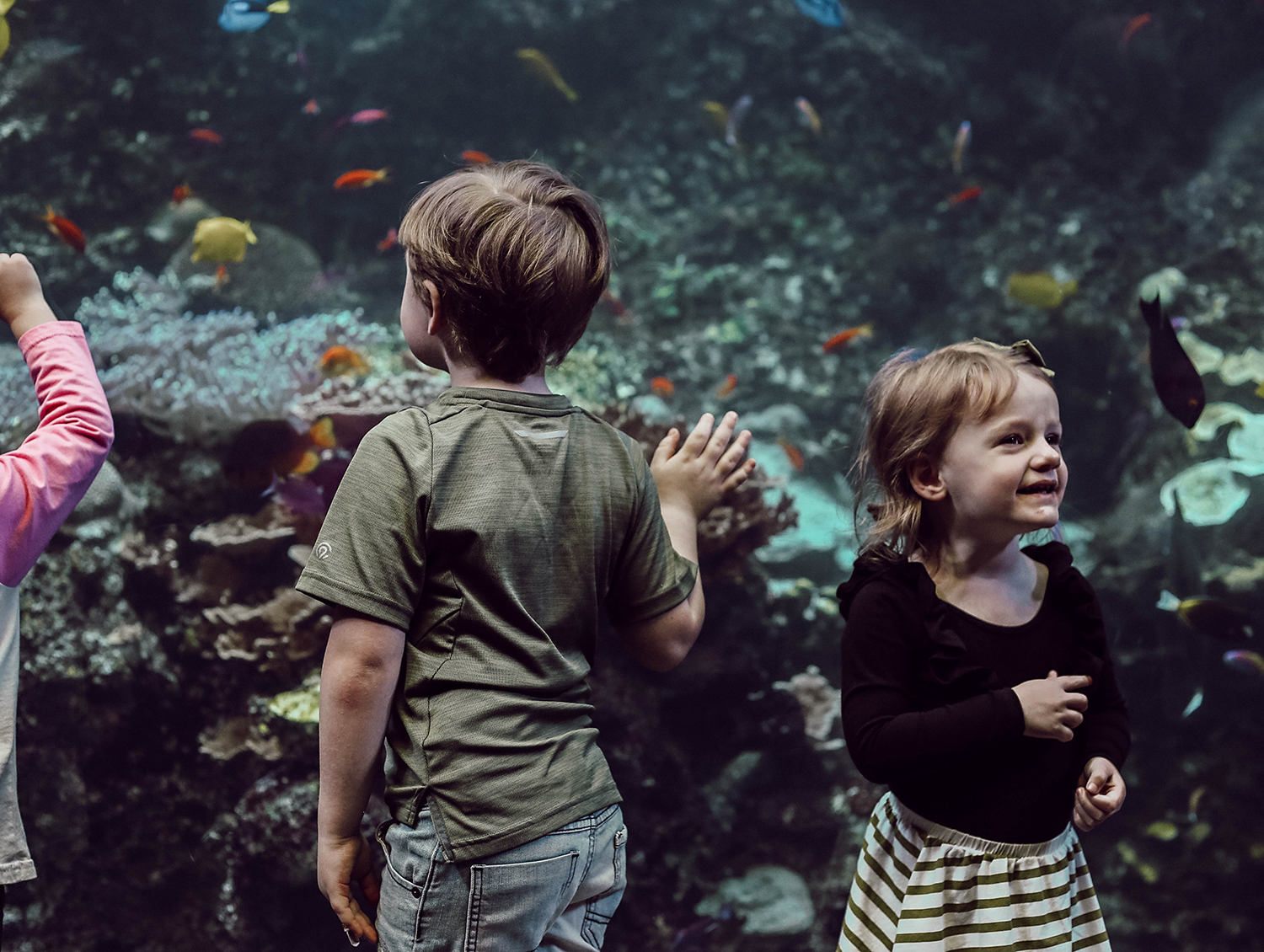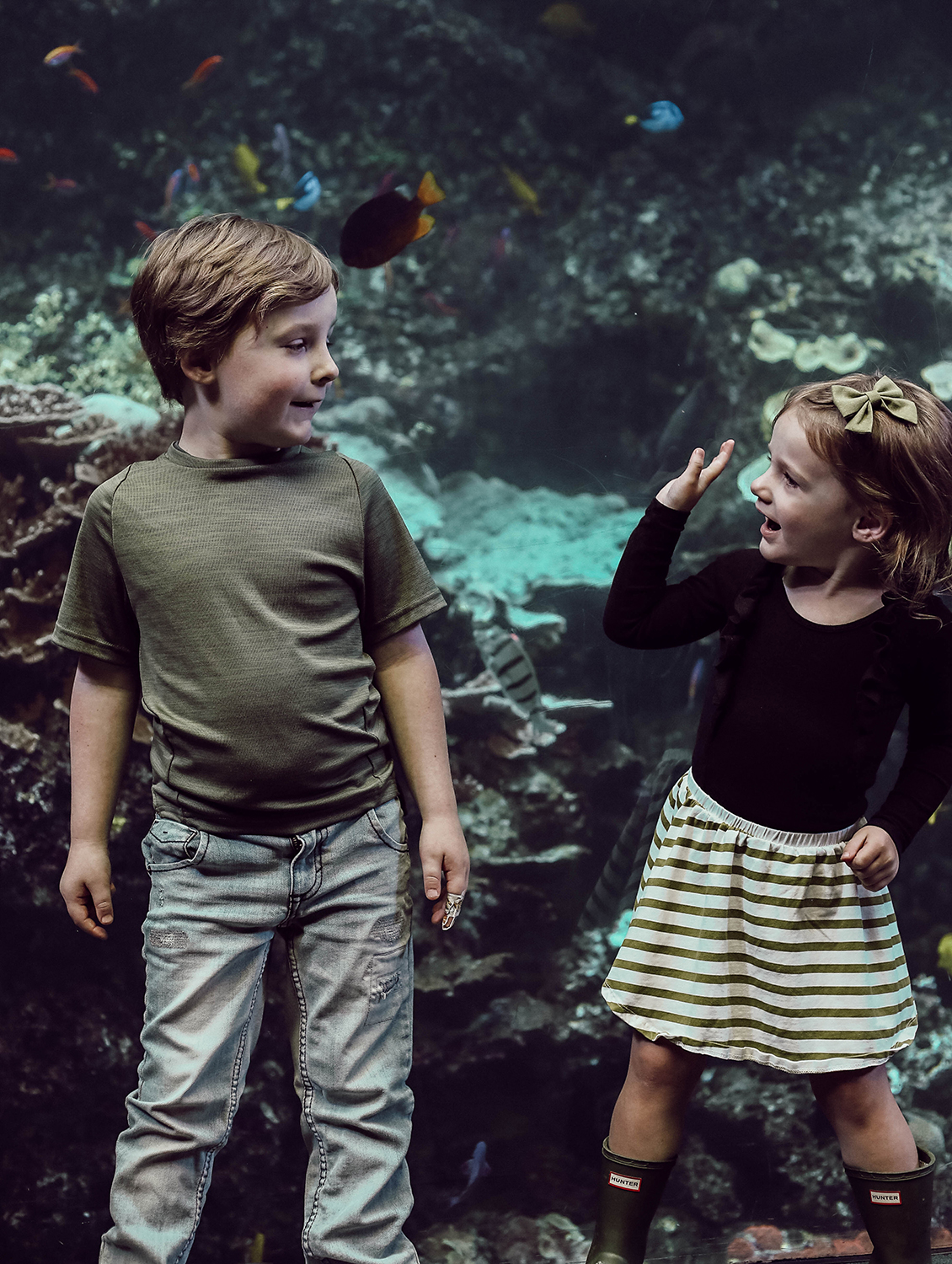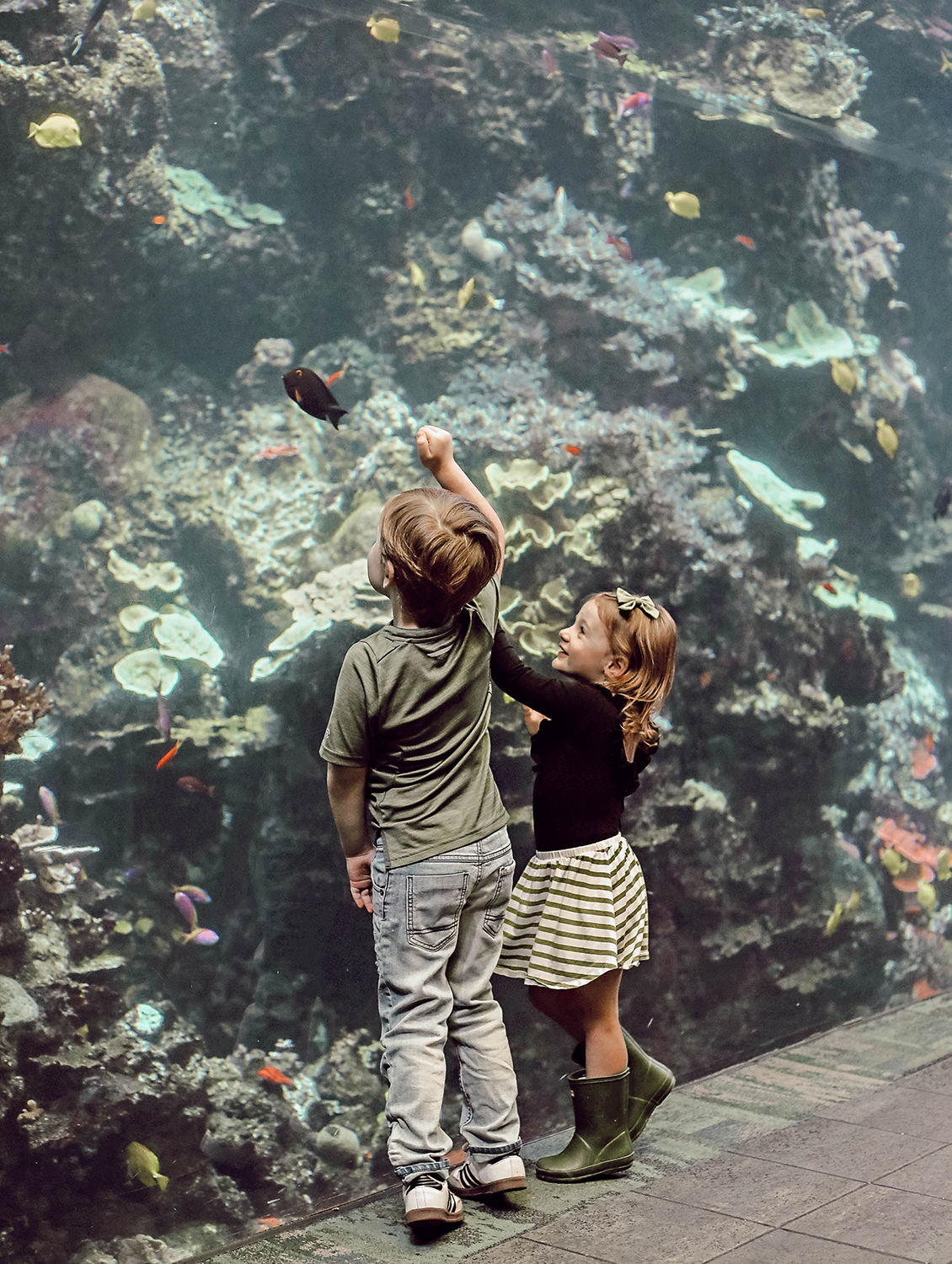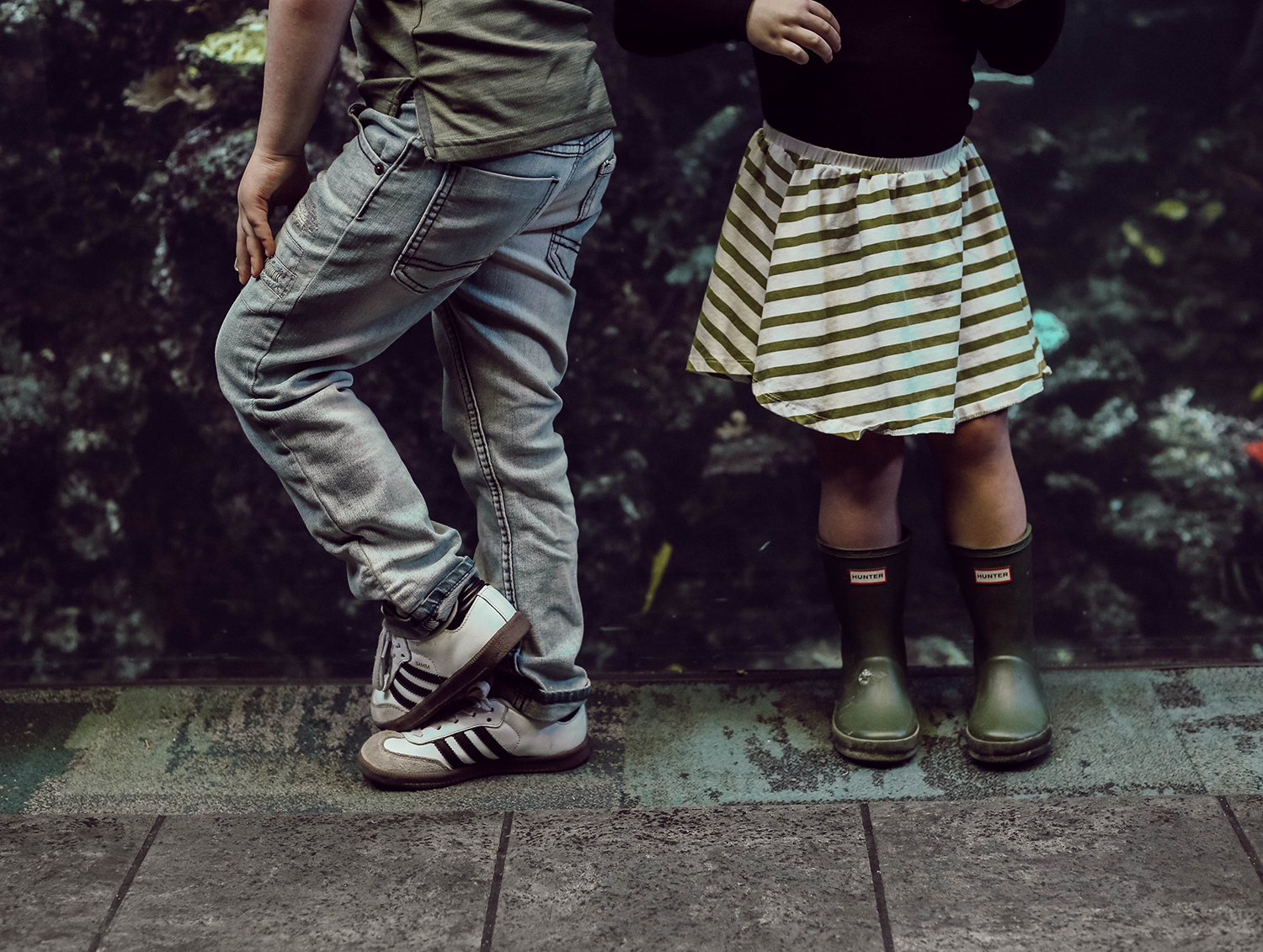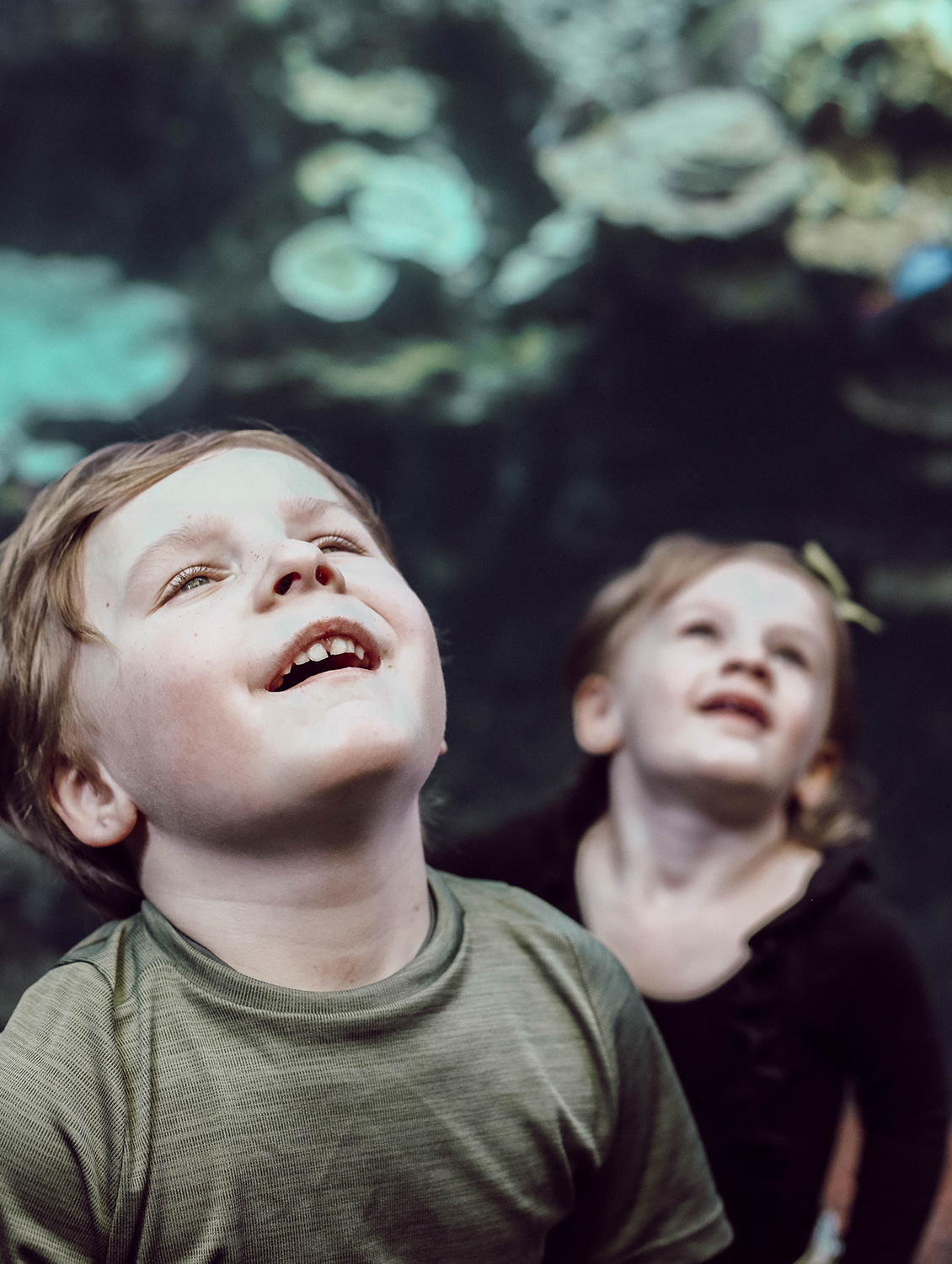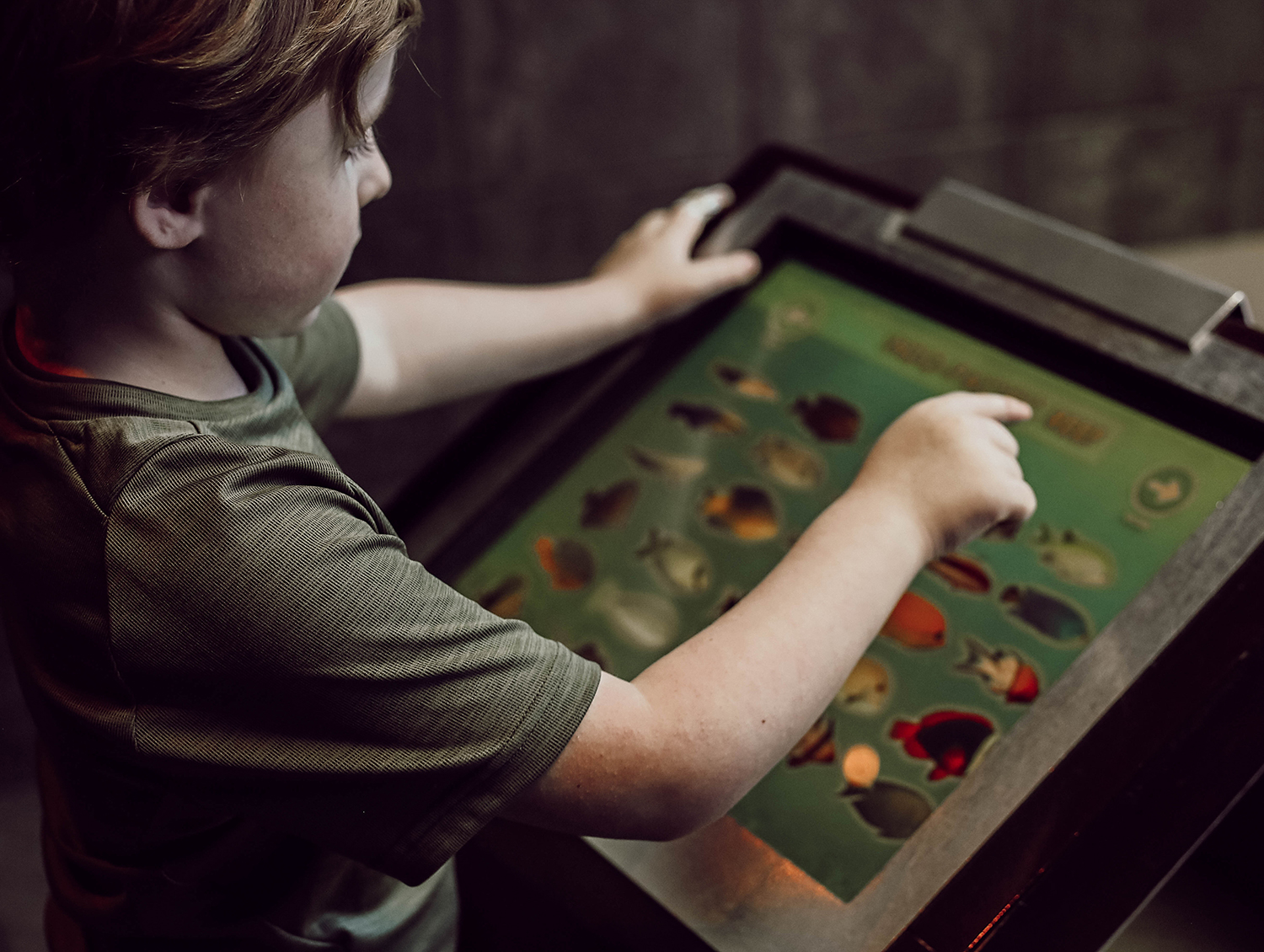 Puffins! This is a new exhibition at the Georgia Aquarium that just opened this year. These adorable sea birds have landed and they are the cutest little things you will ever see. They're only about 10 inches tall and weigh less than a pound. They "fly" underwater to catch their pray. Kids and adults alike will be swooning over these adorable little birds.
The Food – Okay, so I know this isn't something you expected to be in the 5 reasons, but hear me out. When you visit the Georgia Aquarium, be prepared to spend several hours there so you can really make the most of your trip. You'll most likely wind up being there around lunch or dinner time so getting a good meal is critical. Thankfully, the aquarium has a ton of food options that are all delicious. From pizza and burgers to chicken tenders and salads, there is something that will satisfy almost anyone. They even serve alcohol and offer free refills on fountain drinks.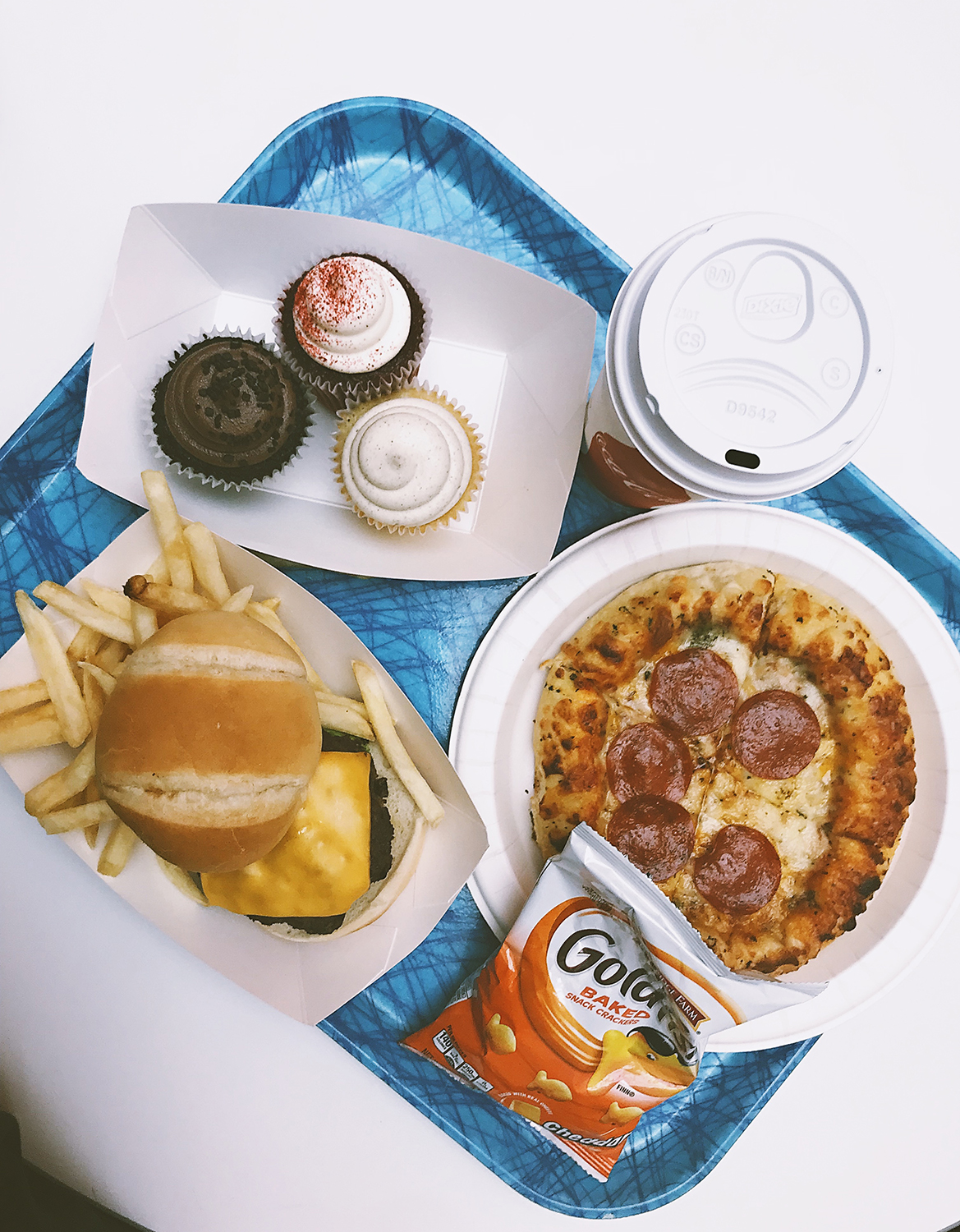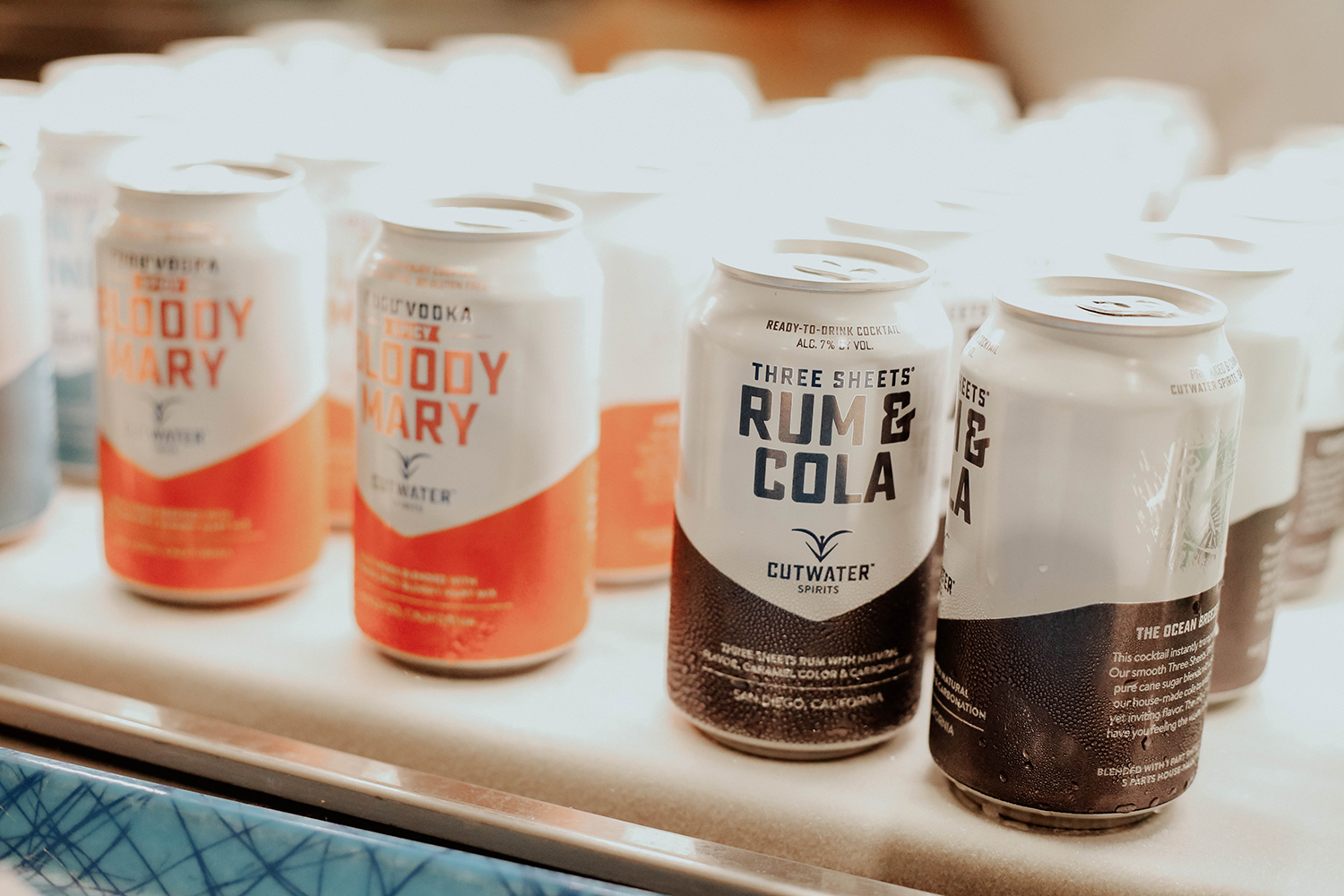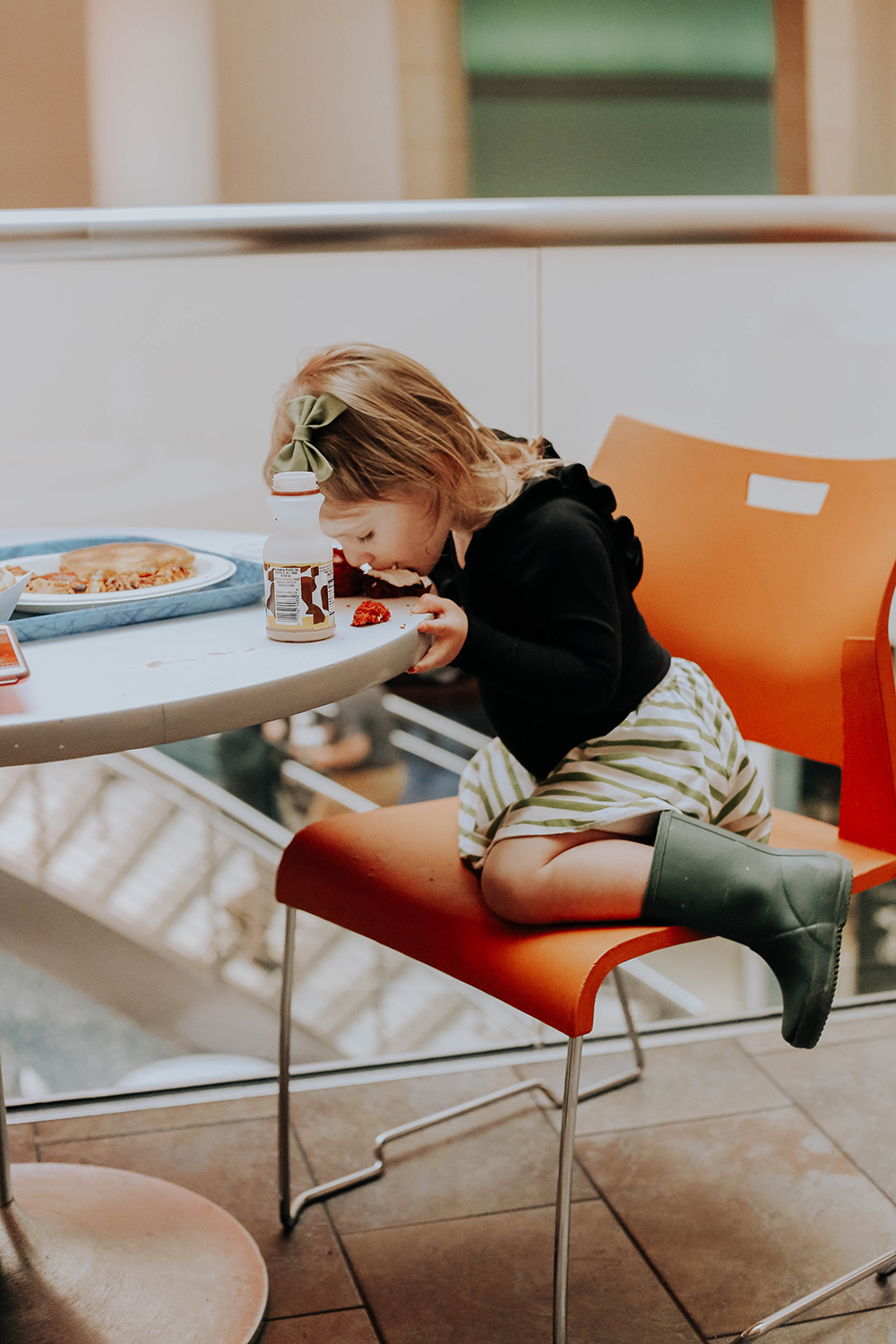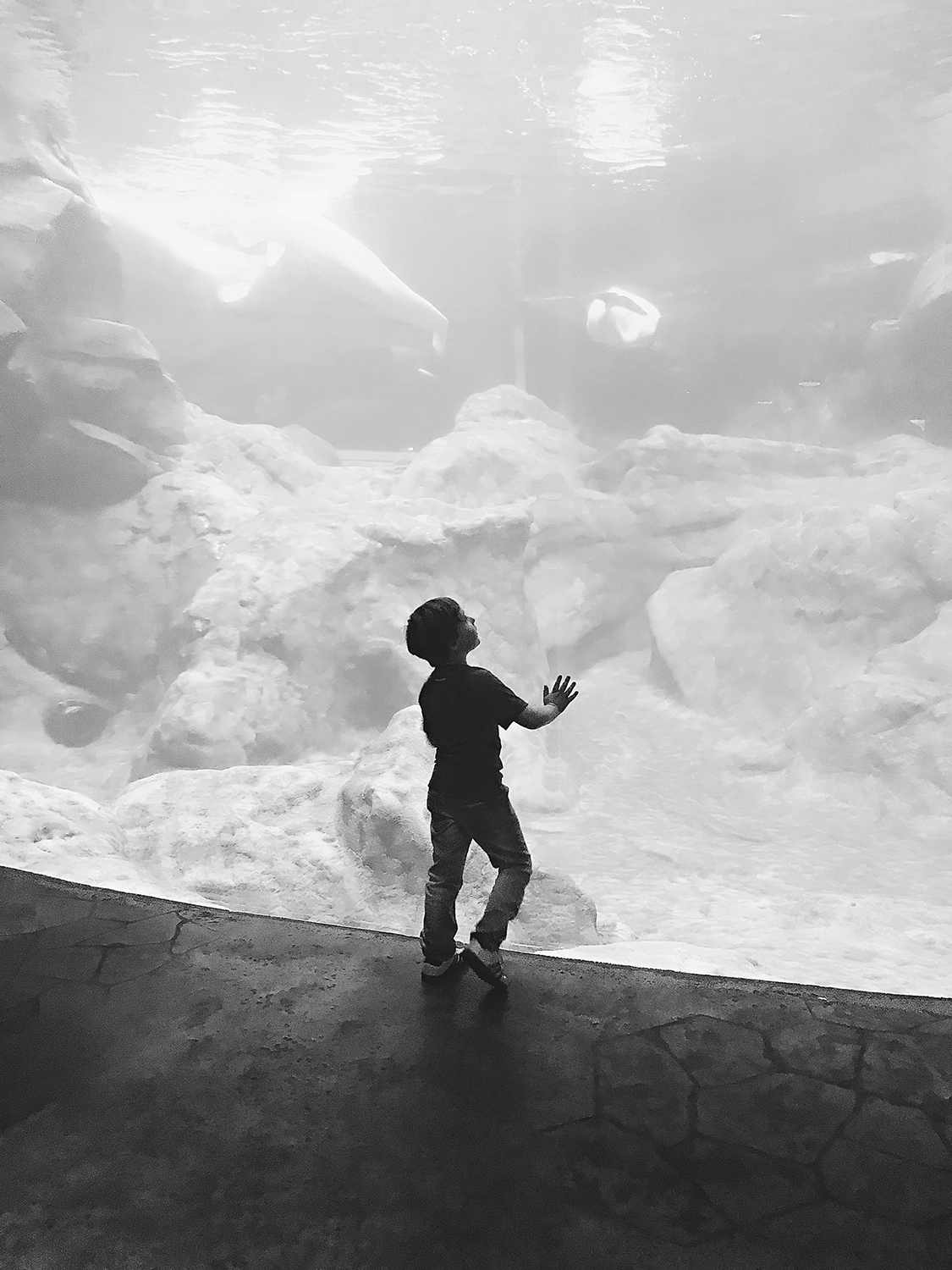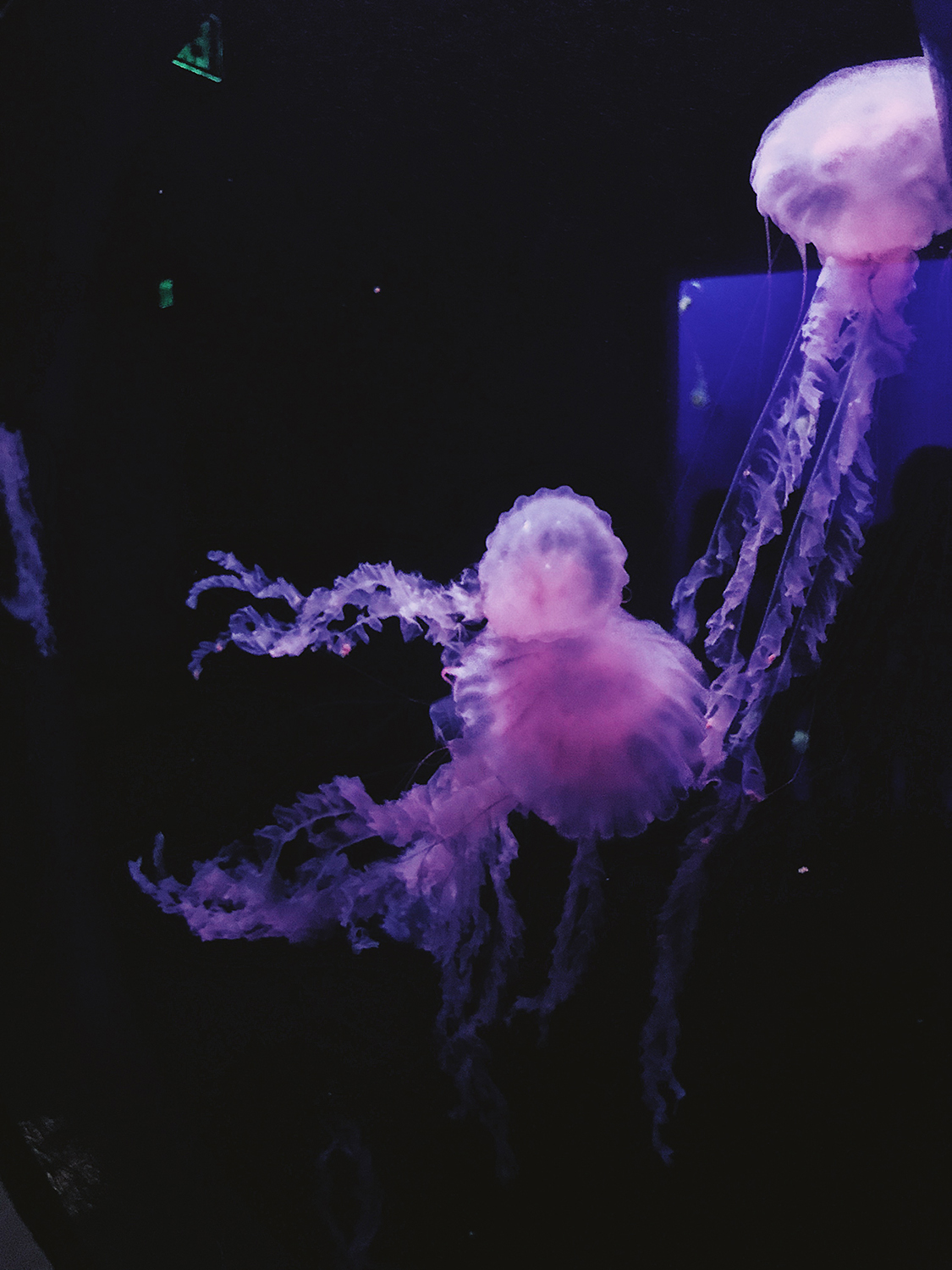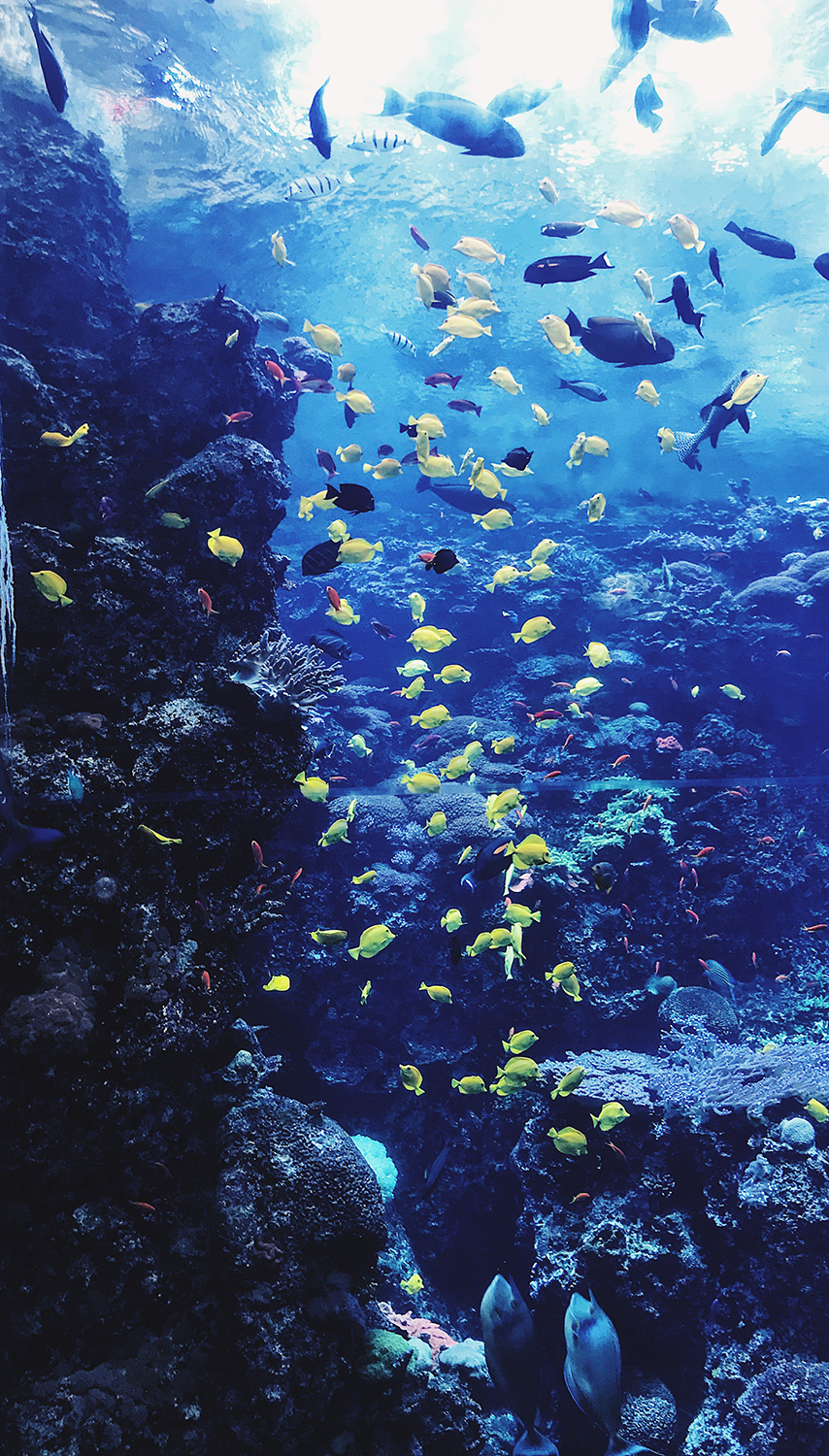 Amazing Exhibits – In addition to all the tanks, touch and feel stations, and games, there are seven permanent exhibits to explore at the Georgia Aquarium. The Dolphin Show and The Sea Lion Show are my kids favorites. They love being able to see these incredible animals interact with the audience and show off how amazing smart they are. Even though the first two rows are considered splash zones in these exhibits, we did not get wet when we sat in the second row. Photos and videos are not allowed during these two shows but I promise they are worth it! Every permanent exhibit is included in the ticket price, giving you a full days worth of activities to experience at the Aquarium. There is a new experience around every corner!
The Georgia Aquarium is included in the City Pass – If you are visiting for a few days or need to get out and explore on Spring Break, then the City Pass is what you want to buy. In addition to getting aquarium general admission, the pass also gets you into Zoo Atlanta, Fernbank, The CNN Center, and World of Coca Cola. Each pass is valid for 9 days so you can really make the most out of your Atlanta visit. You can find out more information, including pricing, about the Atlanta City Pass here.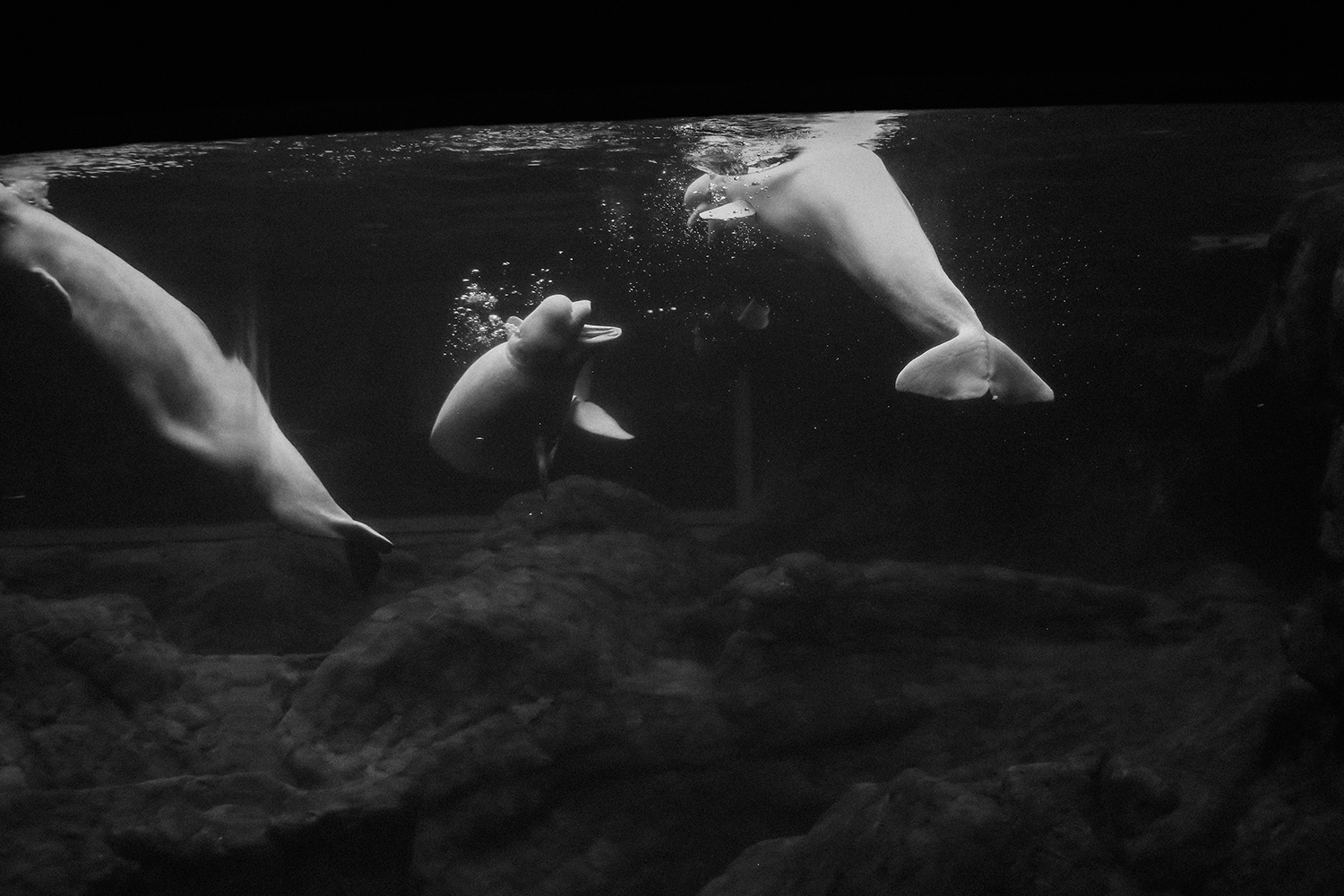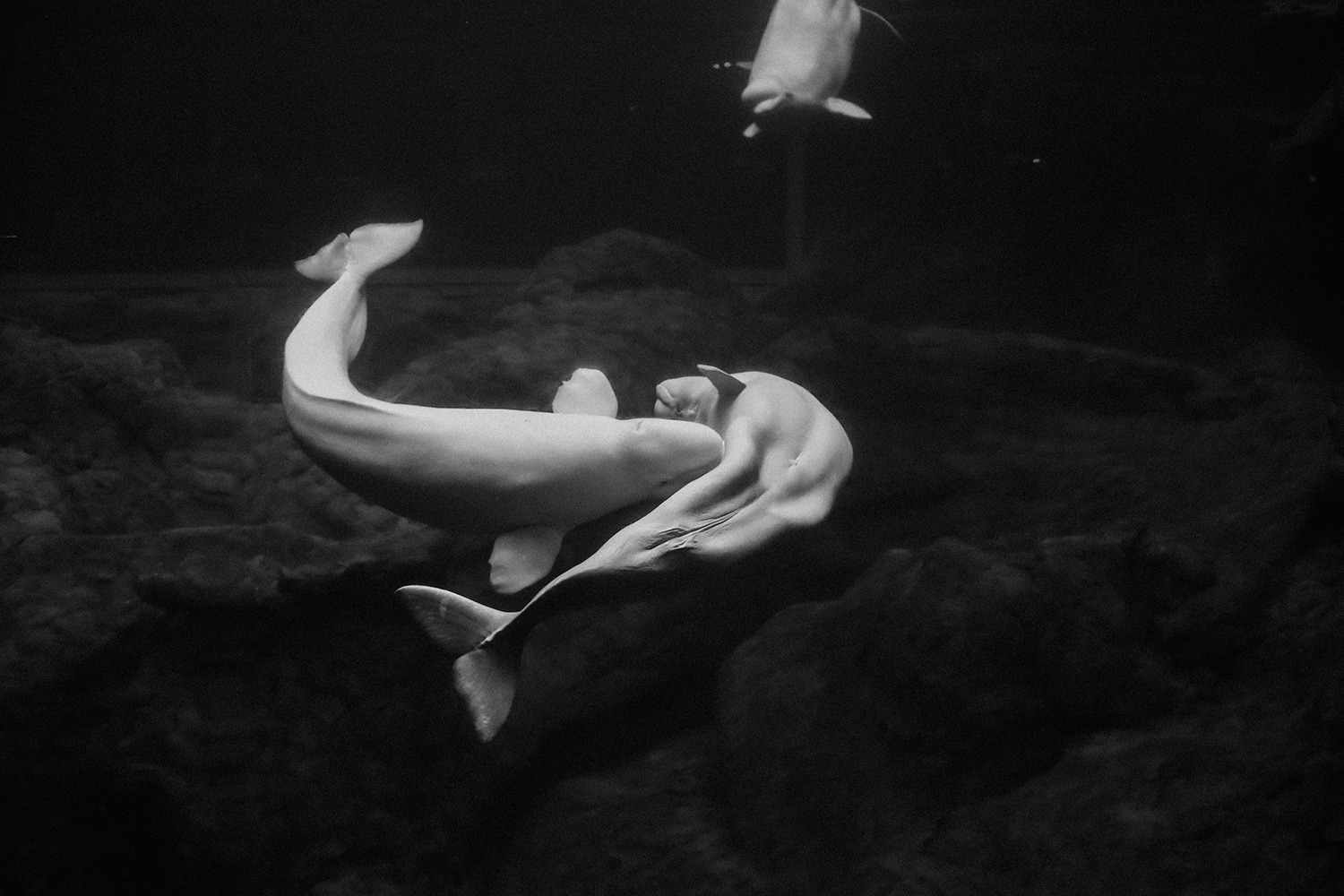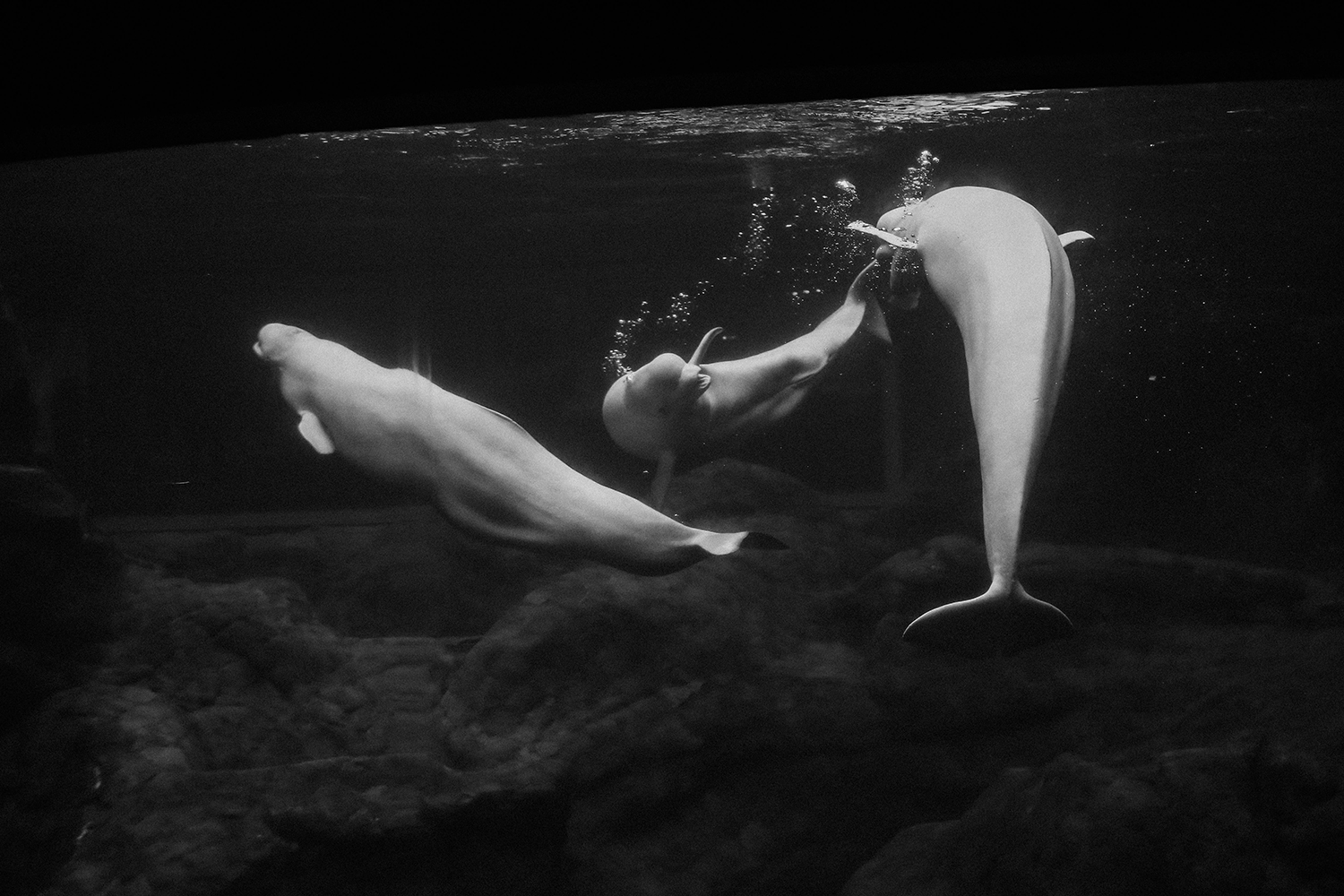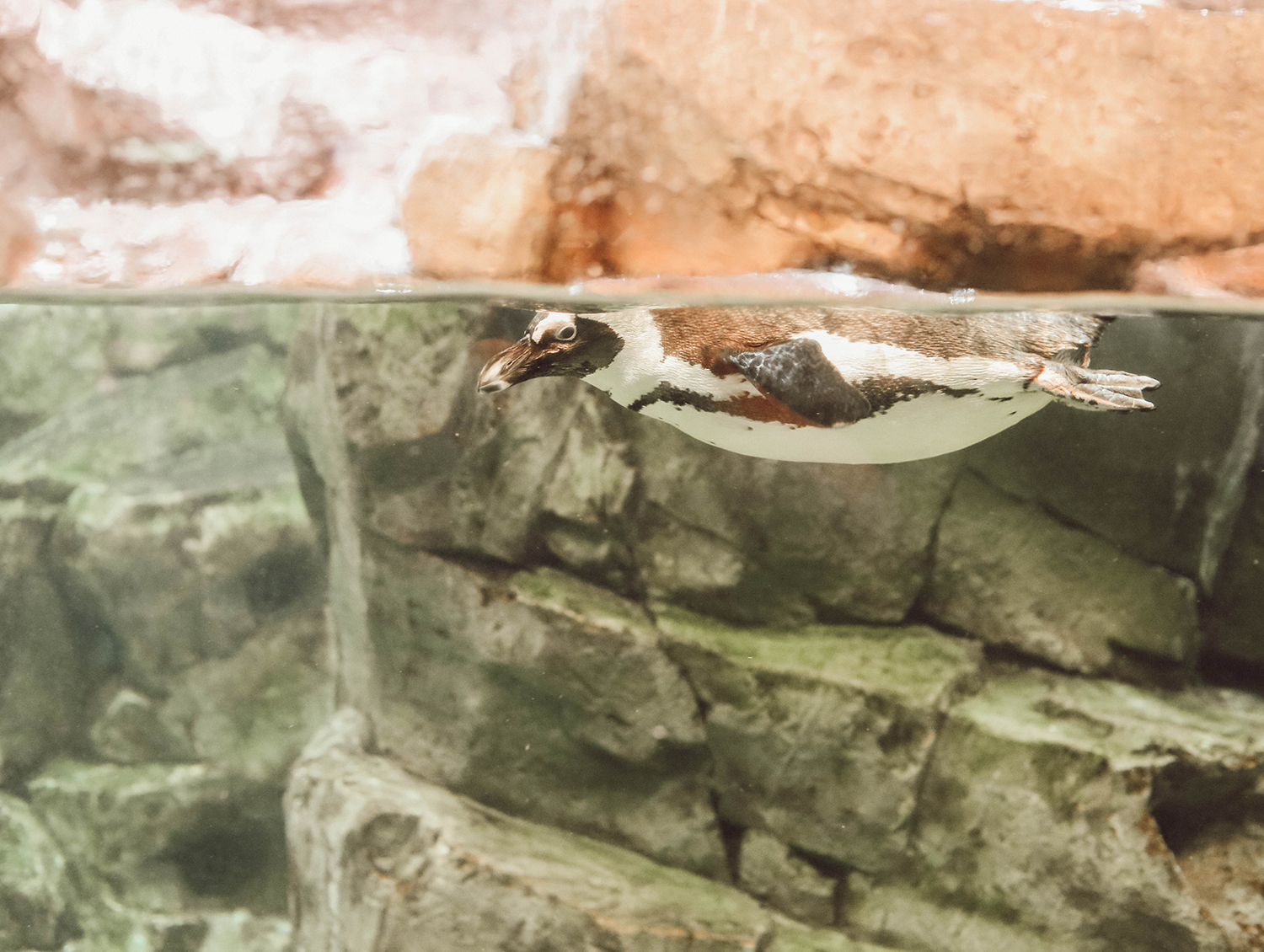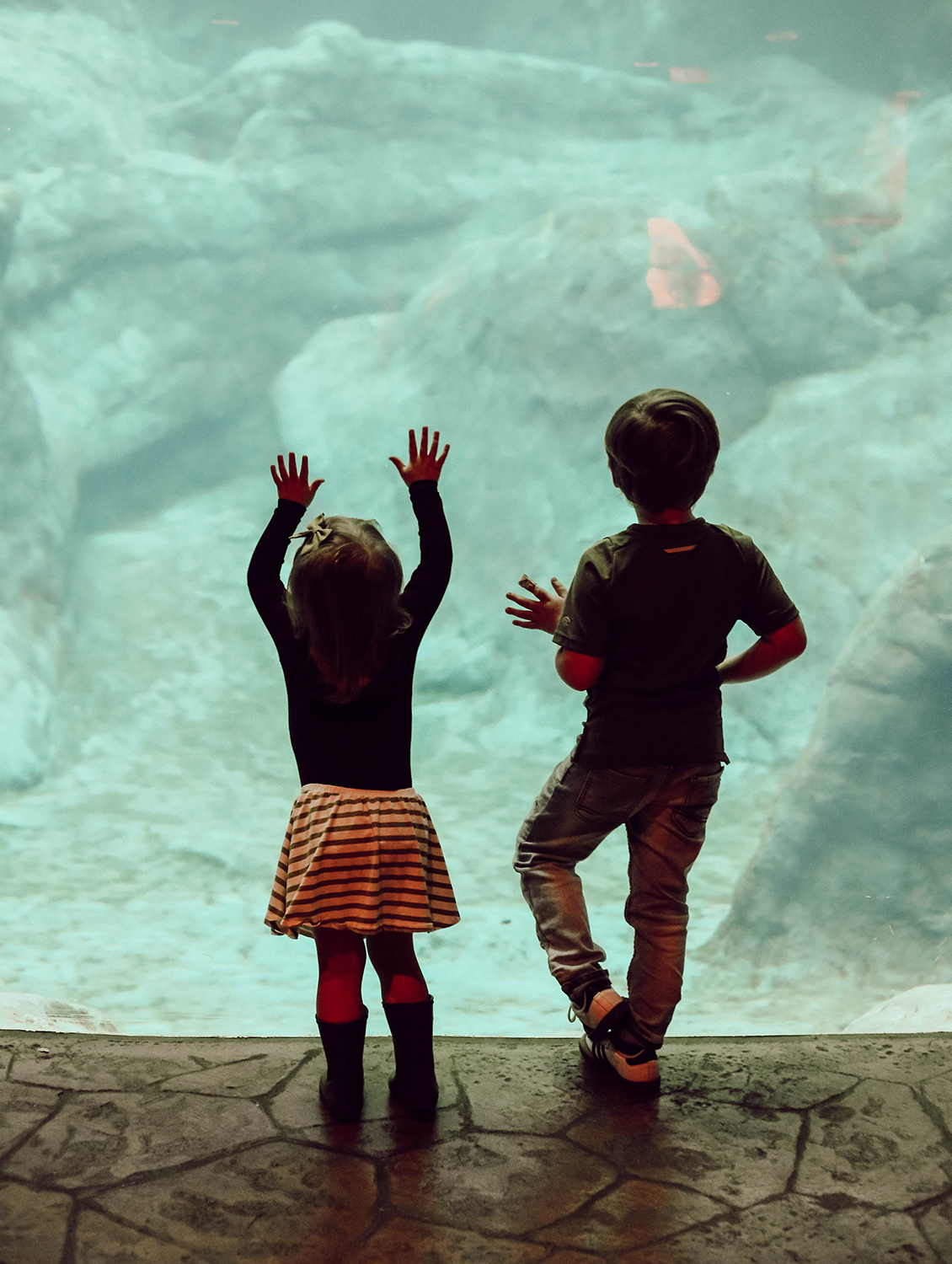 Conservation – The Georgia Aquarium is a nonprofit committed to inspiring awareness and preservation of ocean and aquatic animals worldwide. With every ticket purchase you are helping with research, rehabilitation, relocation, and rescue of animals. There is also an amazing volunteer program that helps you give back to the community and make a difference.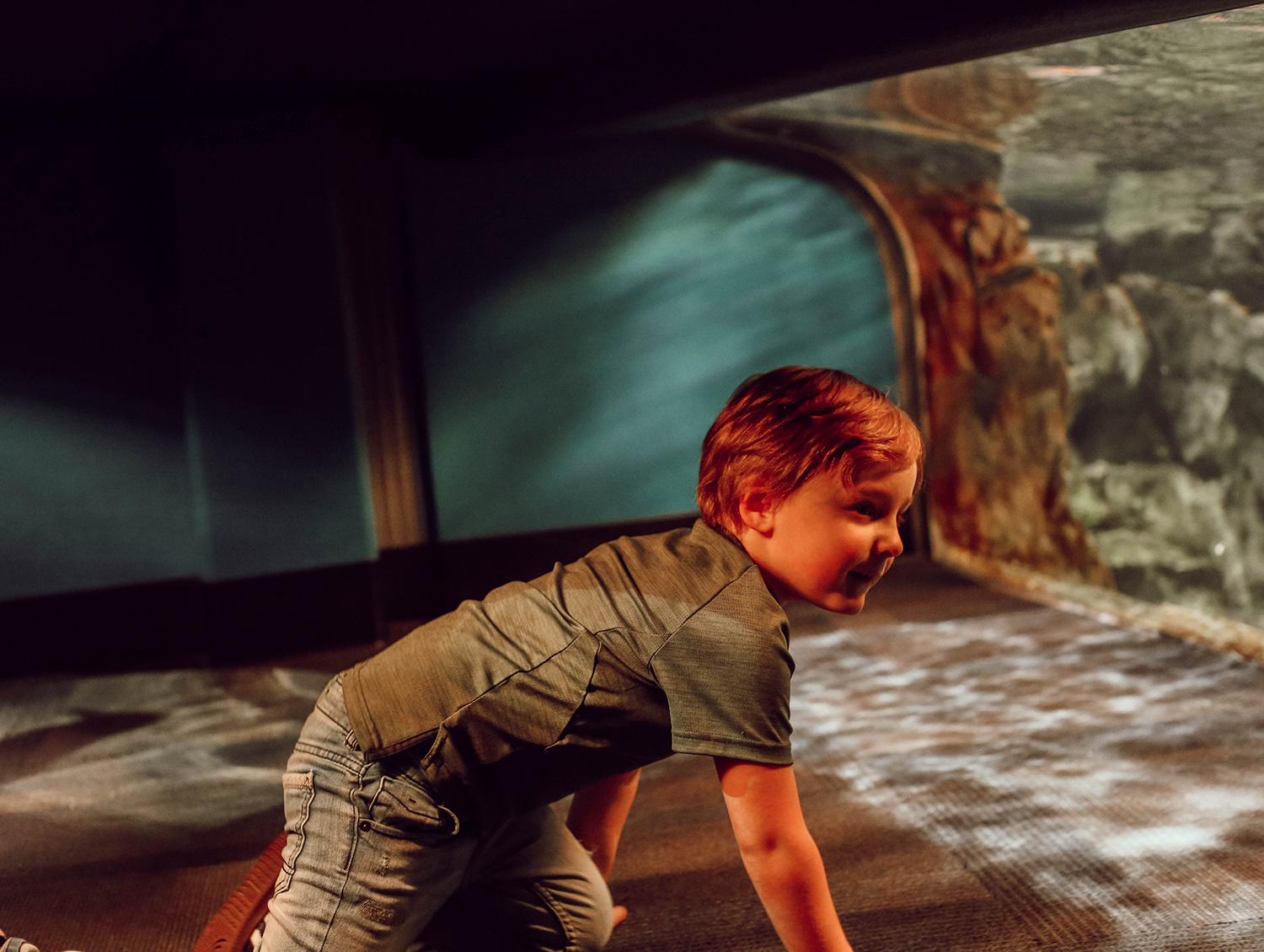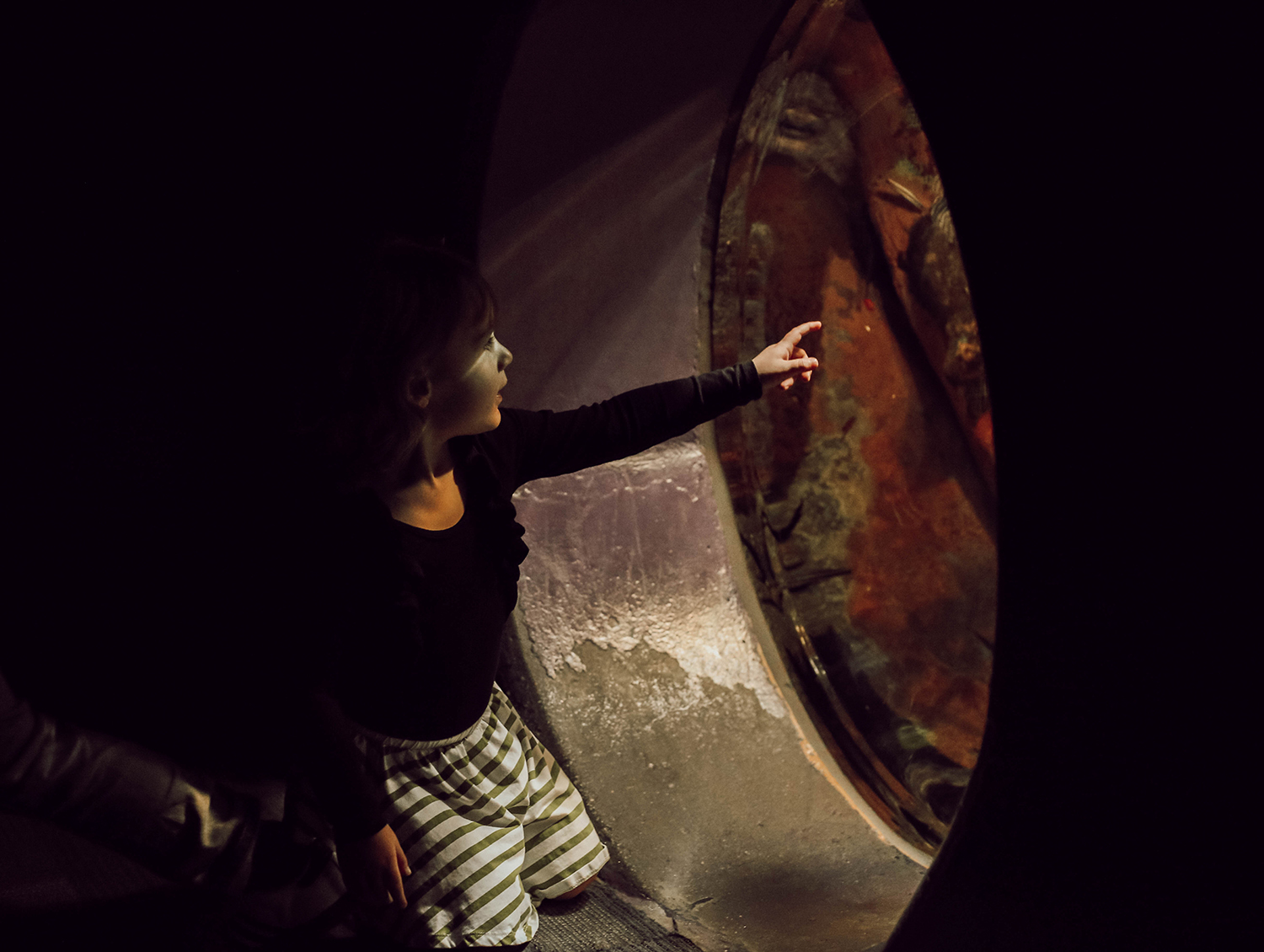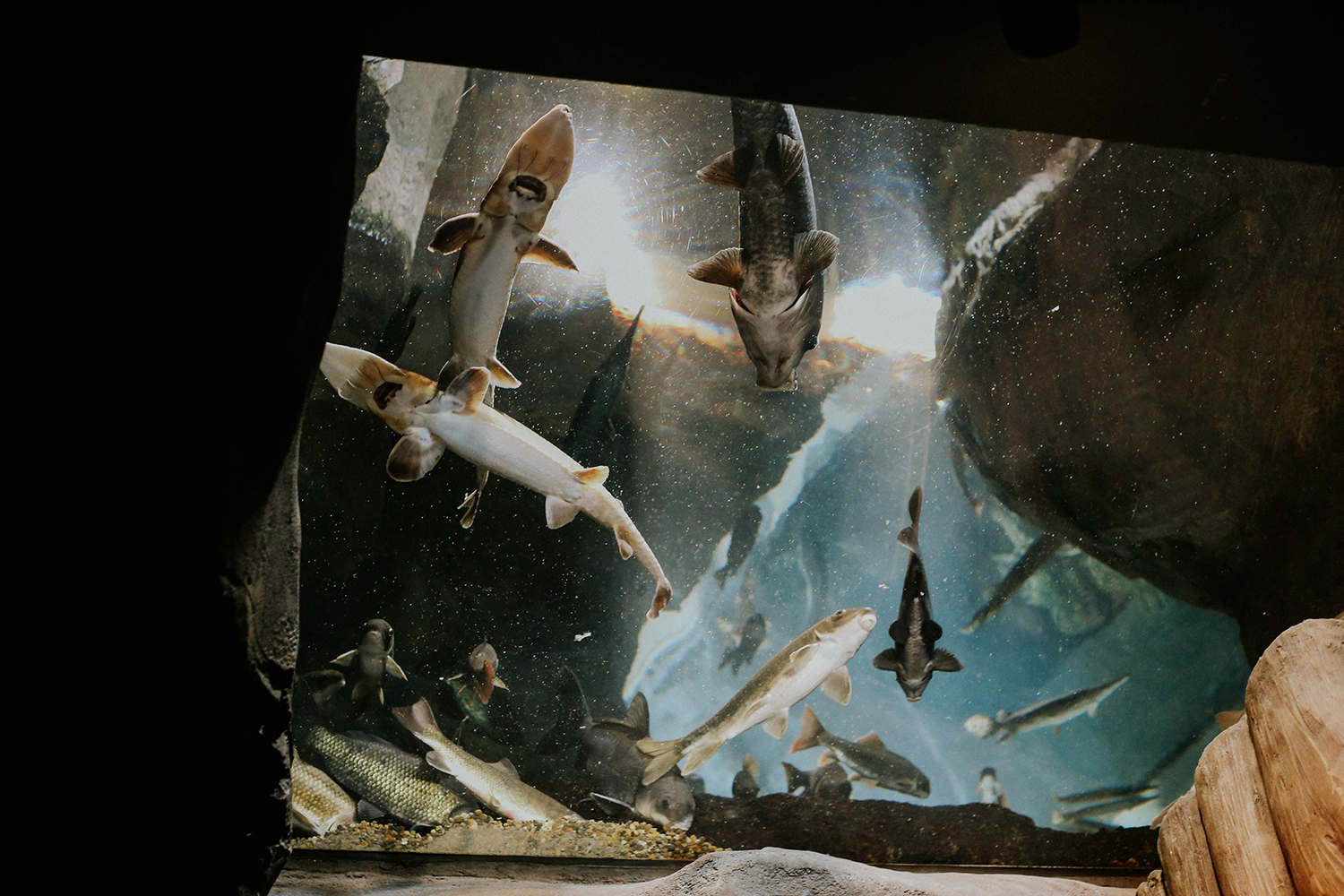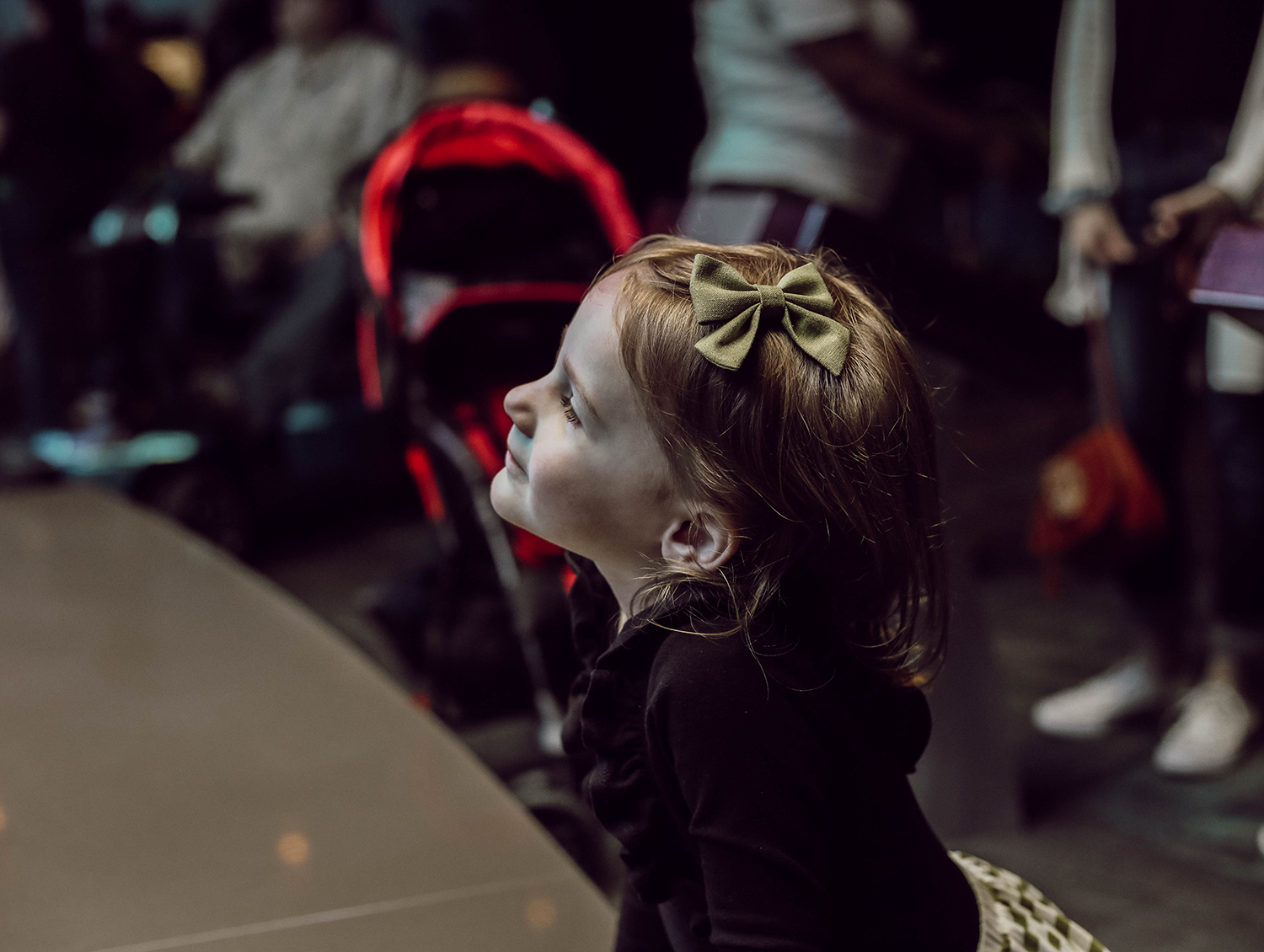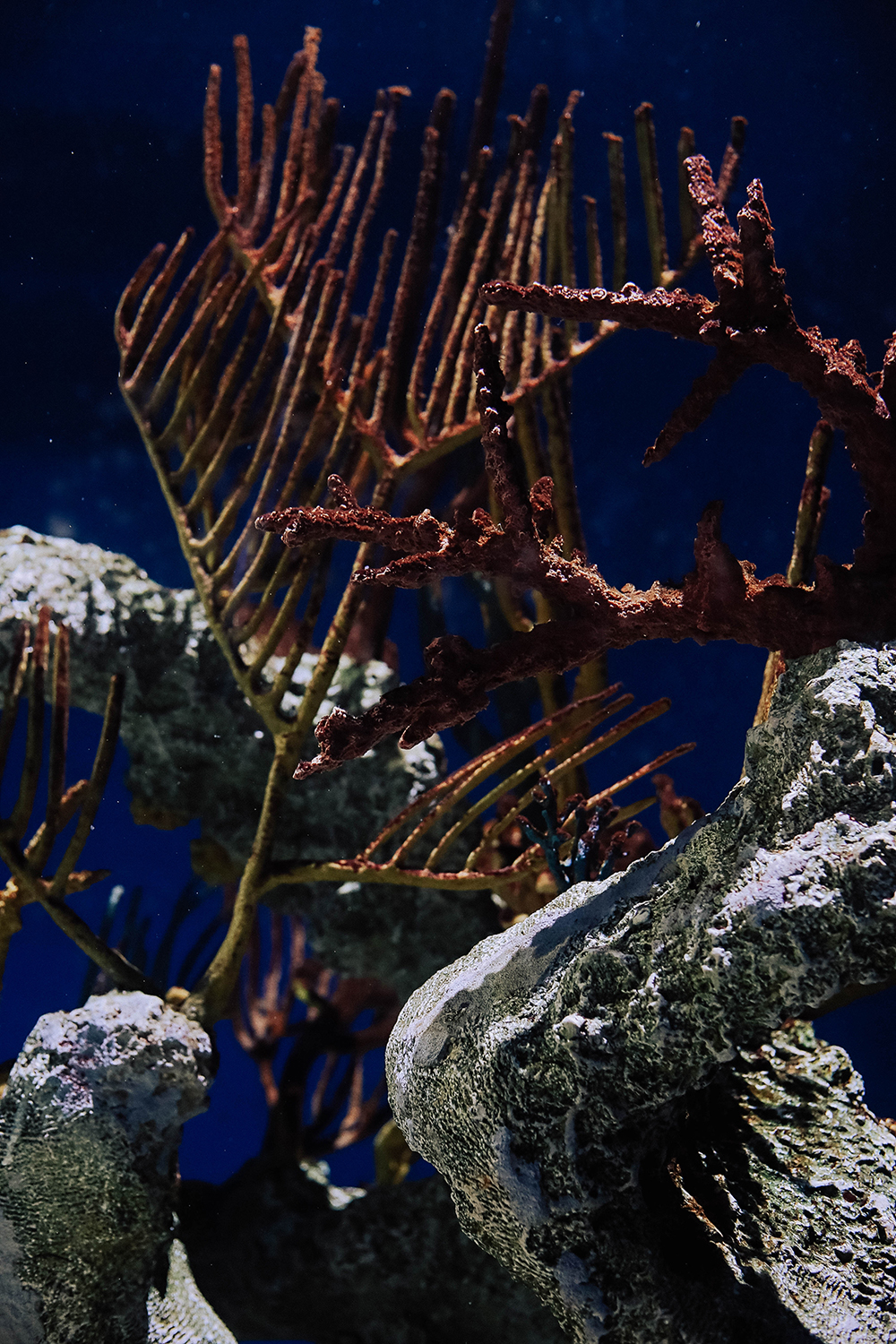 The aquarium has special spring break hours going from 9am-9pm until April 8, 2018. You can also save 20% from 11am-4pm during the weekdays, so if you're looking to take the kids or a big group, this discount is perfect. As always, be sure to check out their website for any announcements! Happy Spring Break, everyone!
Buy Lexapro online
Buy Nexium online
http://rxbuywithoutprescriptiononline.net