This is a sponsored conversation written by me on behalf of The J.M. Smucker Company. The opinions and text are all mine.
When it comes to the hustle and bustle of the holiday season, it can be easy to forget about our fur babies, especially after you have real babies who consume all your time. Ever since my husband and I first started dating, we always made it a point to get our dog a pet-friendly stocking to open on Christmas morning. Now that we've added two kids and more pets to the family, our holiday shopping list has definitely grown. I've always loved putting together gift baskets for family, friends, and teachers but I've yet to make one for our dogs. You may remember that we added a new rescue to our family in September. A 4-year-old female pitbull named Winnie. We aren't really sure of her background or how long she has been without a family, so we wanted to make sure this holiday season was a memorable one.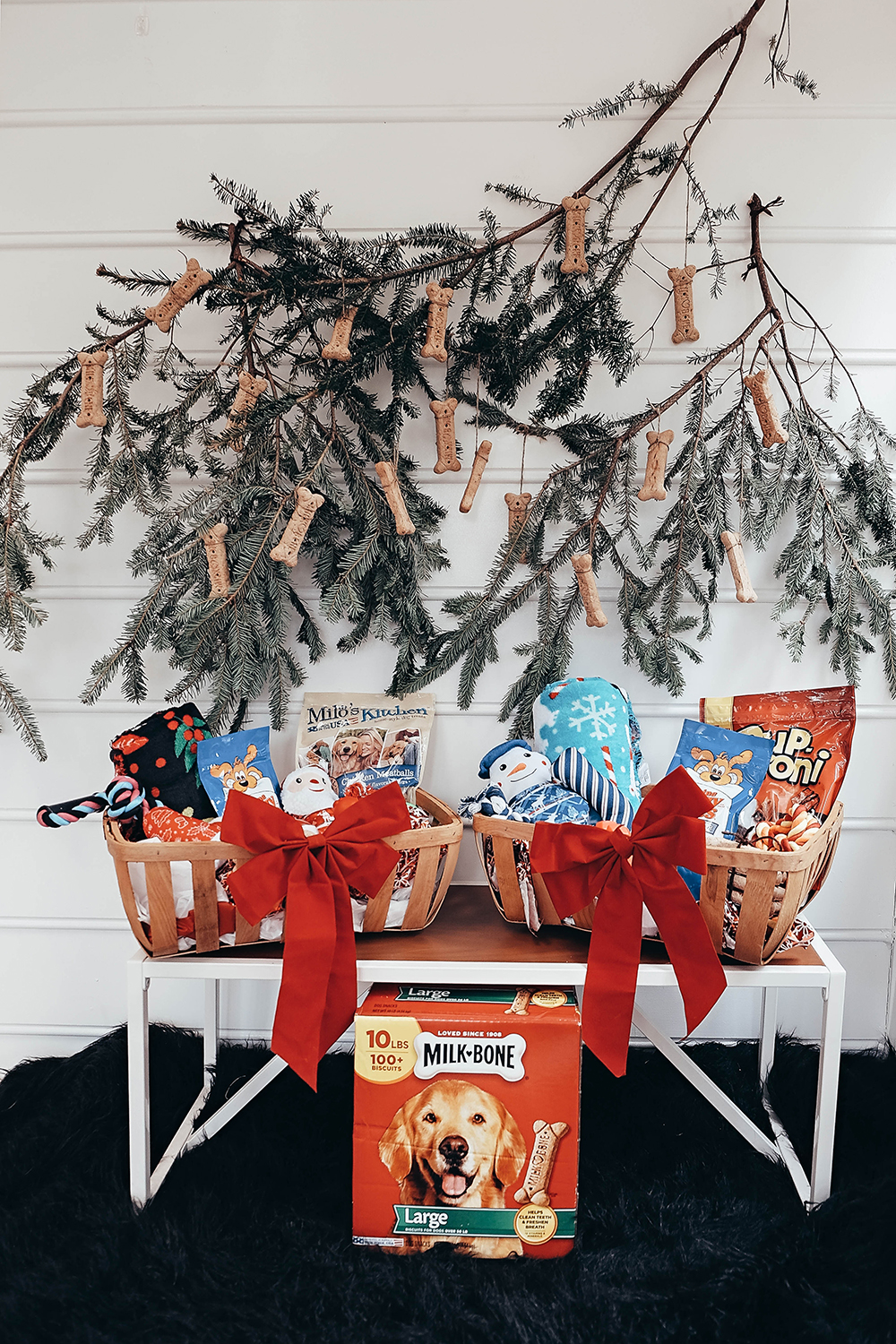 I love perusing the dog treat aisle at Walmart and looking for yummy treats and fun toys to fill my two dogs' baskets. I've had loads of people recommend websites like JugDog.co.uk to me that have got loads of different dog toys, but I find my walk around Walmart so natural to me that I'm just so used to it now. We also have a 9-year-old rescue dog that loves treats and anything he can chew. When picking the actual basket for all the pet goodies, try and choose something that you could use again. These two baskets will get used for toys, blankets, and laundry in the future. Here are my recommendations for creating the ultimate gift basket for dogs!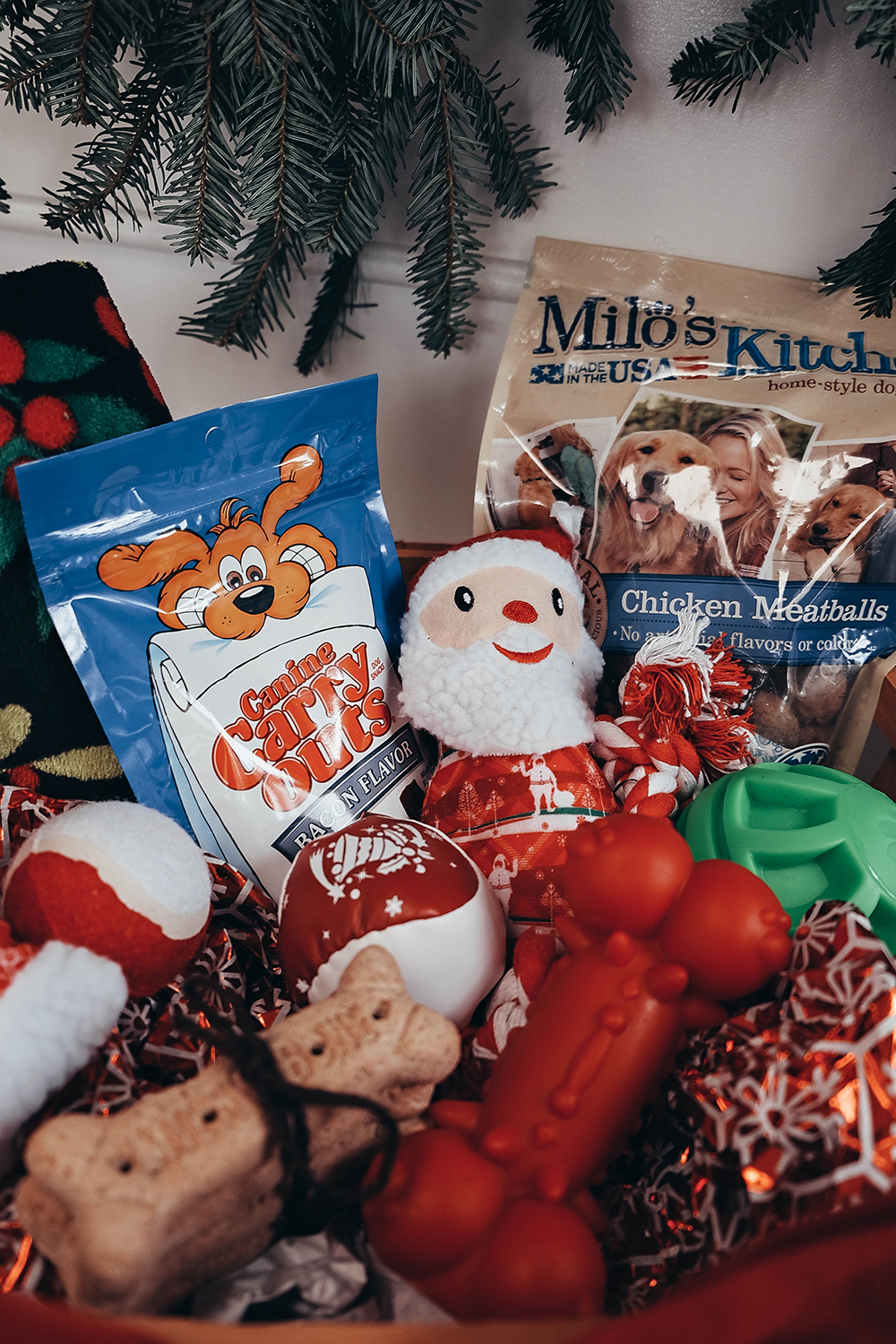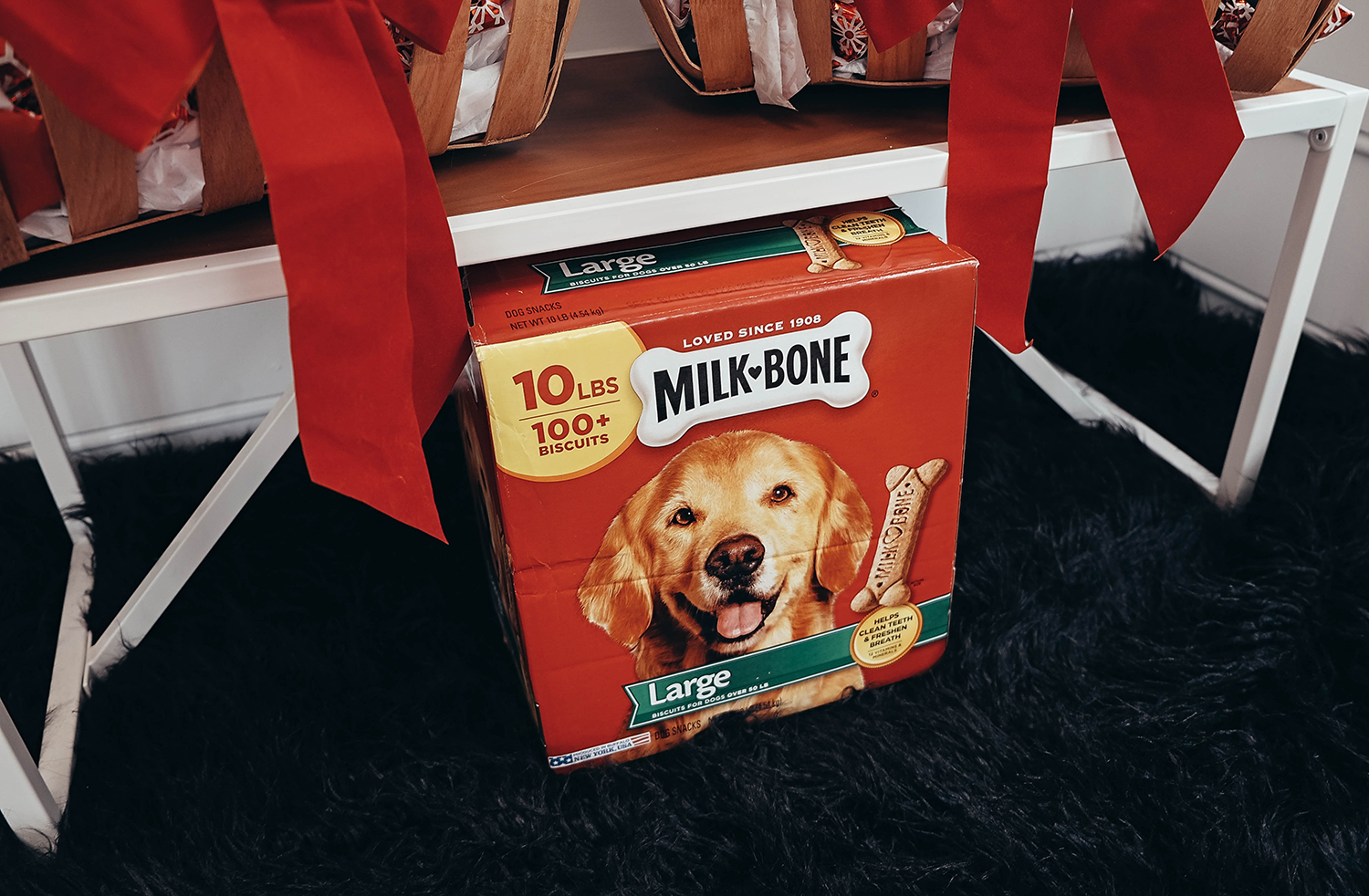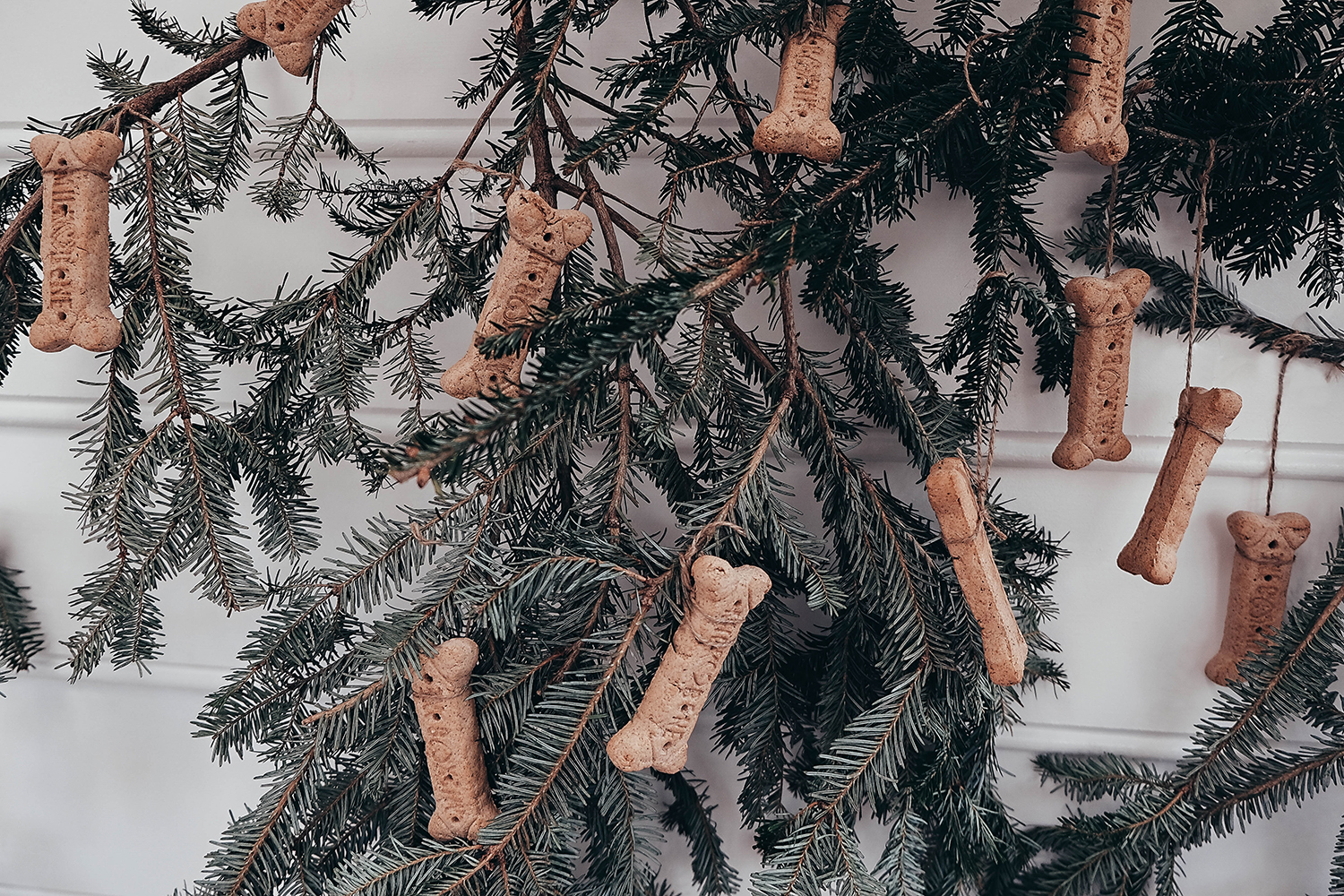 An Adorable Sweater – No holiday is complete without a festive sweater for the entire family, including dogs. Wrap your sweet pup in warmth this holiday season with some doggie pj's, a scarf or sweater.
Chew Toys x a Million – Okay not really a million, but most dogs like to chew. If you have recently adopted a pup, being in a new place and environment can be stressful. Chewing can help them release that stress. Walmart has tons of soft chew toys, rope chews, and balls. They are all located conveniently in the dog treat aisle.
Change their dog food – Christmas might be the perfect time to find your dog a more nutritional dog food, or maybe just one that they like the taste of better! Premium dog food like NomNomNow can be the perfect food for your dog to enjoy because you know they're getting all the nutrients they need. Check out ReviewingThis for more information. Your dog will love the change and could really benefit from it.
Treats, treats, and more treats! If there is one thing that dogs love more than their human, it's a tasty treat like cbd for dogs. They're great for rewarding good behavior or just giving out simply because. I chose treats that are all made in the USA so that my dogs are getting real ingredients and not a bunch of fillers. The Milk-Bone Original Dog Snacks, Large, 10lb box will last awhile, and the Milk Bone treats are a substantial size. They're perfect for dogs of all sizes. I took four bones out and tied them with twine and put in the baskets. The 10lbs Milk-Bone box is always my go-to item for donating to shelters. Pup-Peroni Original Beef Flavor is such a classic treat. We fed these to my dog growing up, and it was one of the only treats she liked. Real beef is the first ingredient, and I've never met a dog that doesn't want these! Canine Carry Outs Bacon Flavor chewy snacks for dogs are made with real bacon and are perfectly sized for taking on the go. They have a chewy texture and can easily be broken in half to maximize the bag. Milo's Kitchen Chicken Meatballs are a home-style recipe of savory meatballs made with real chicken. These are one of the best quality treats I've ever gotten for my dogs.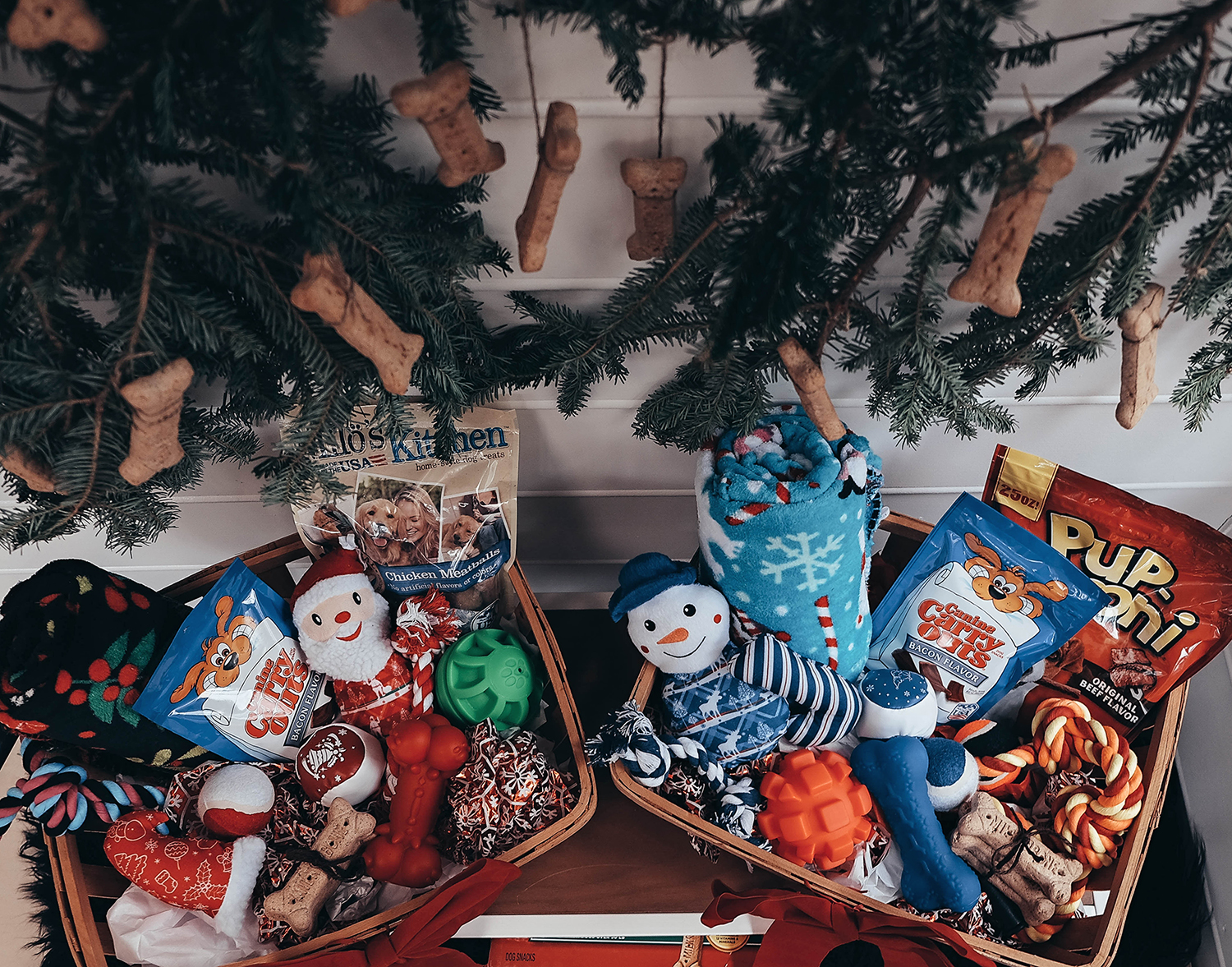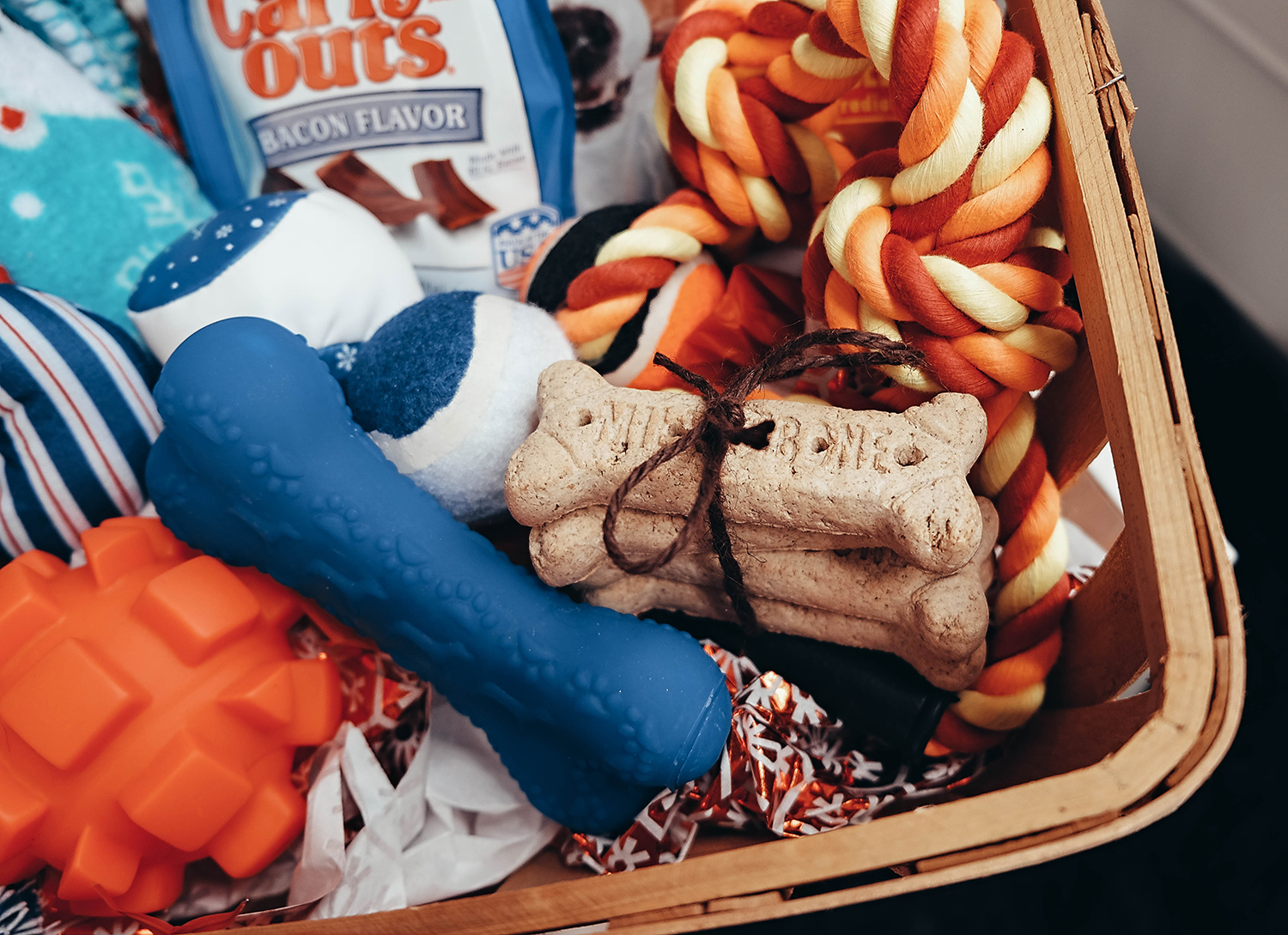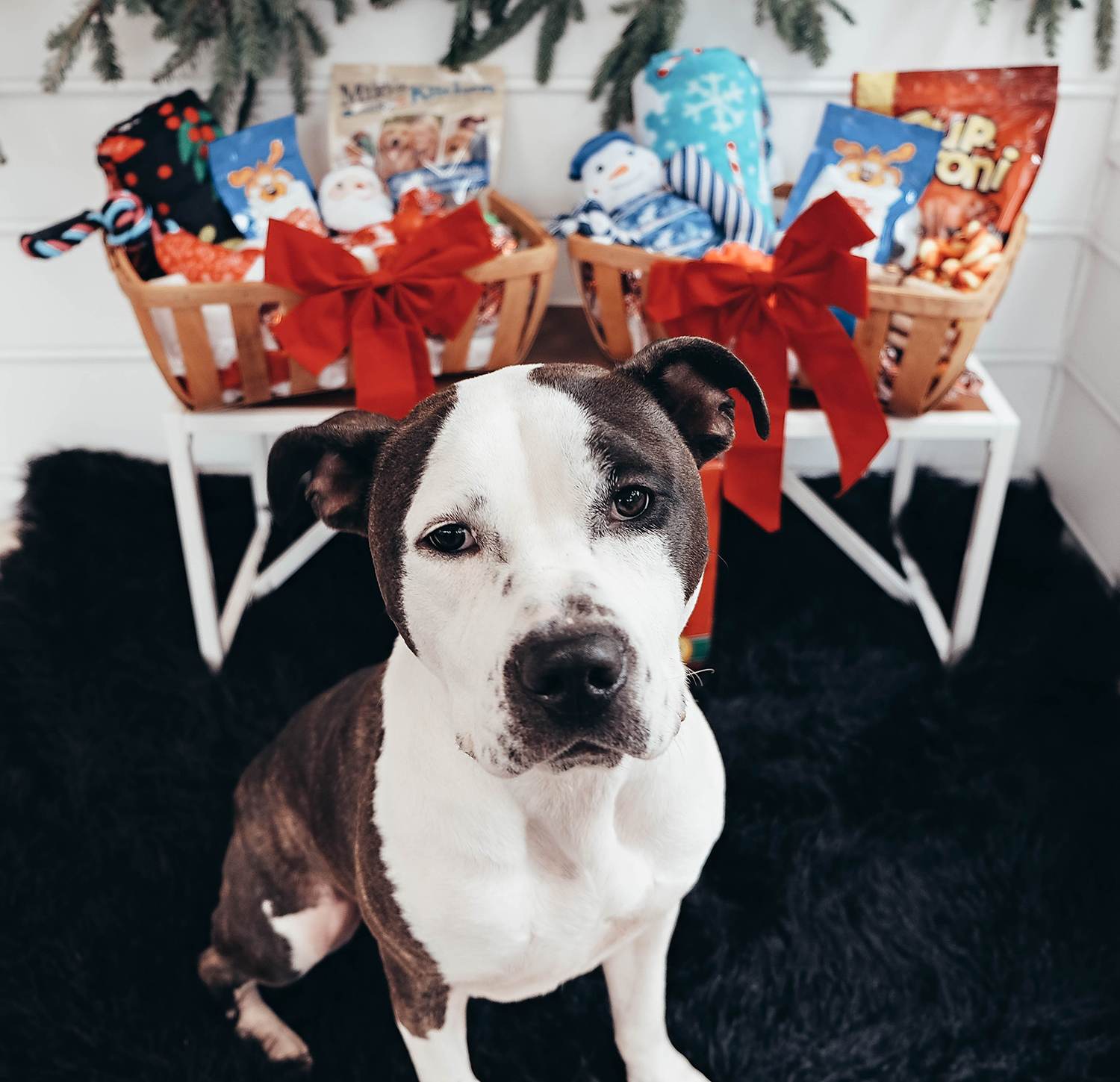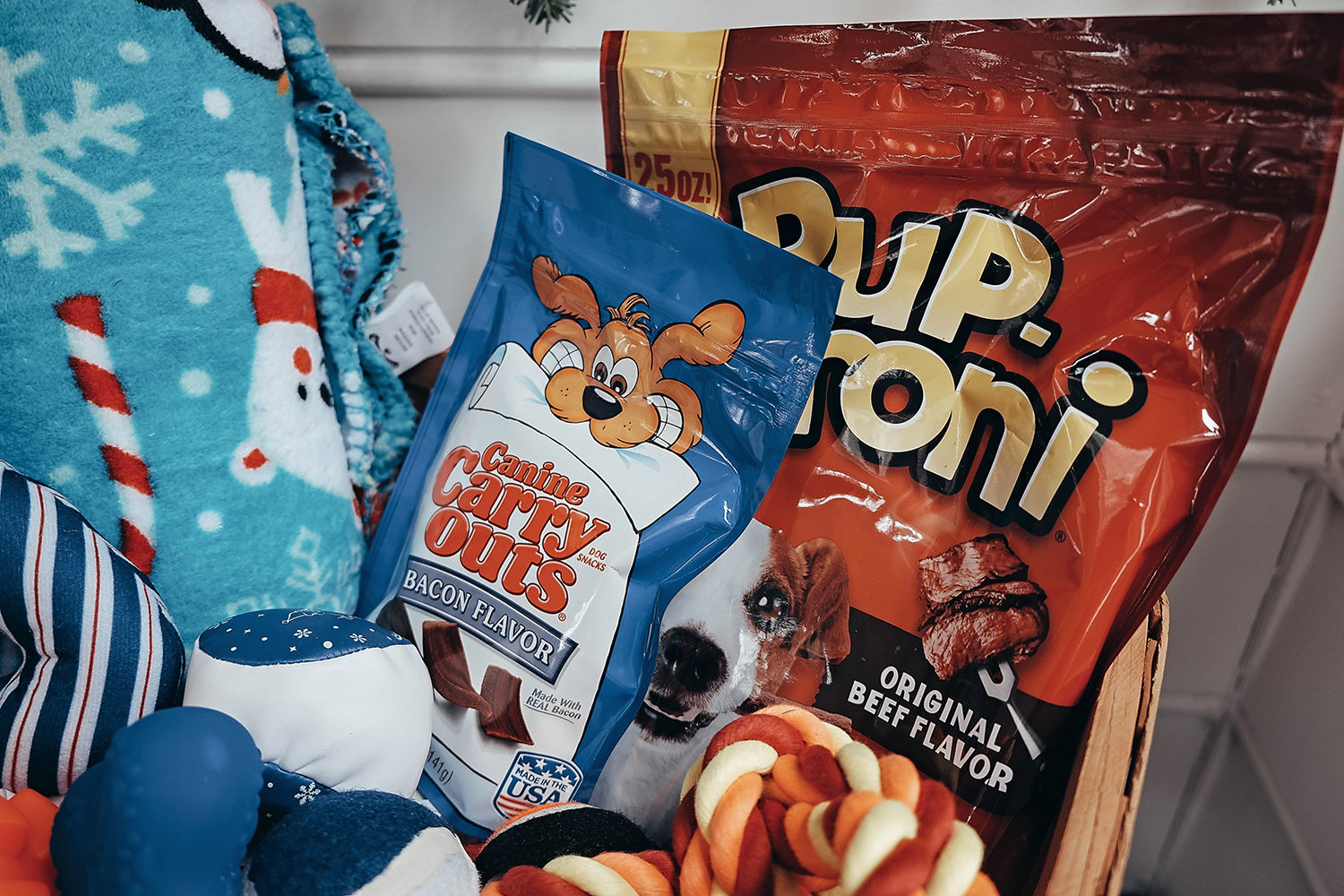 A Fleece Blanket – Winnie is still crate training, so she is in there when we leave the house and at night. To keep it cozy and warm, we added some blankets and rubber padding underneath. She loves to snuggle up with her stuffed animals and blankets at night, so a new fleece blanket was a must have for her basket. The temps have also been dropping (yay!) so she'll need some more layers for winter.
Novelty Items – If you live in the city where it snows and ice is sprinkled on the ground, then some dog booties are key! If this is your first holiday with your new pet, don't forget to treat them to a new dog collar or leash for all the walks they will be taking. Our two dogs already have leashes and collars, so I left them out of the baskets. Any item that you wouldn't necessarily purchase throughout the year would fall into this category. After all, the holidays are all about giving!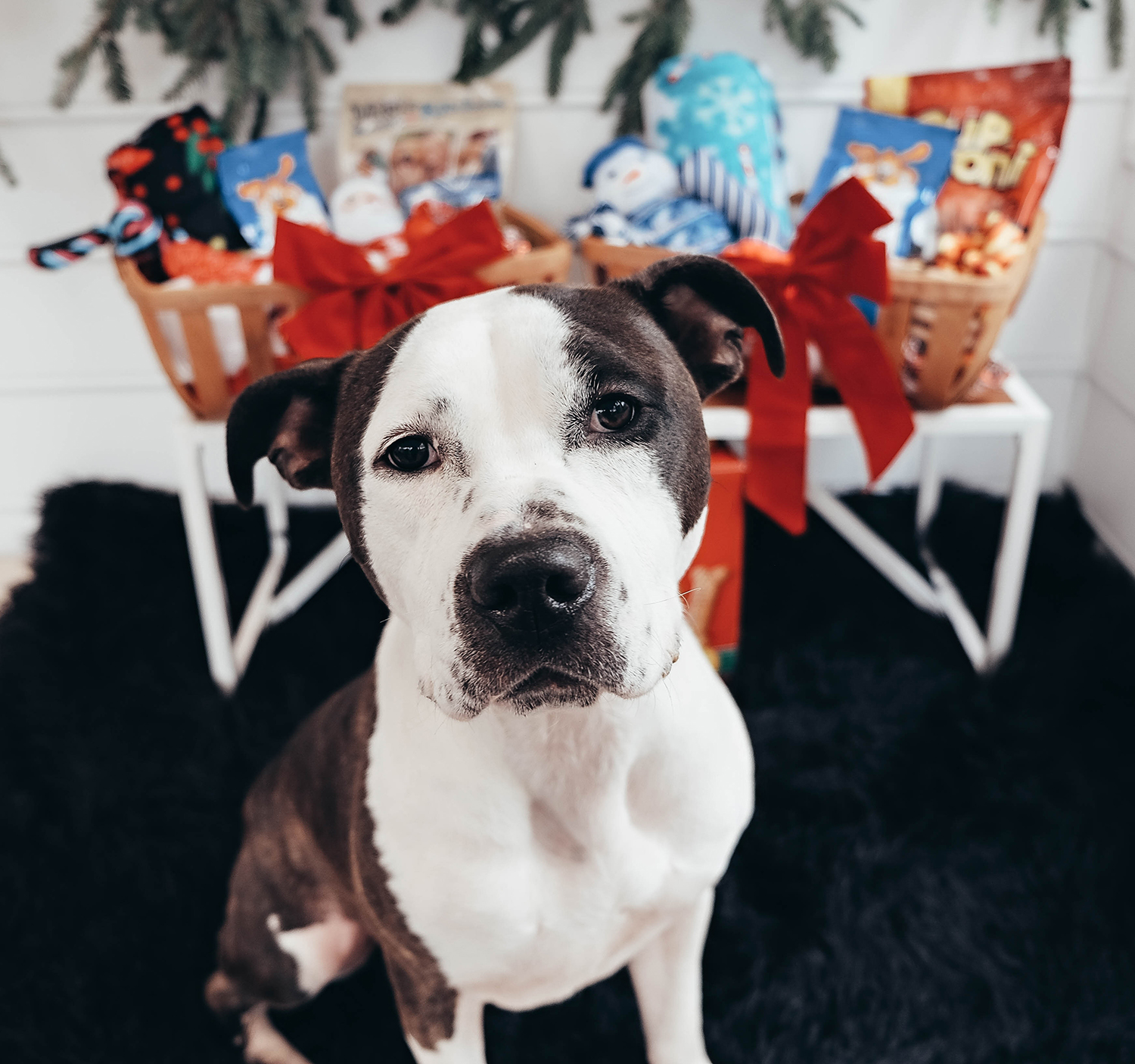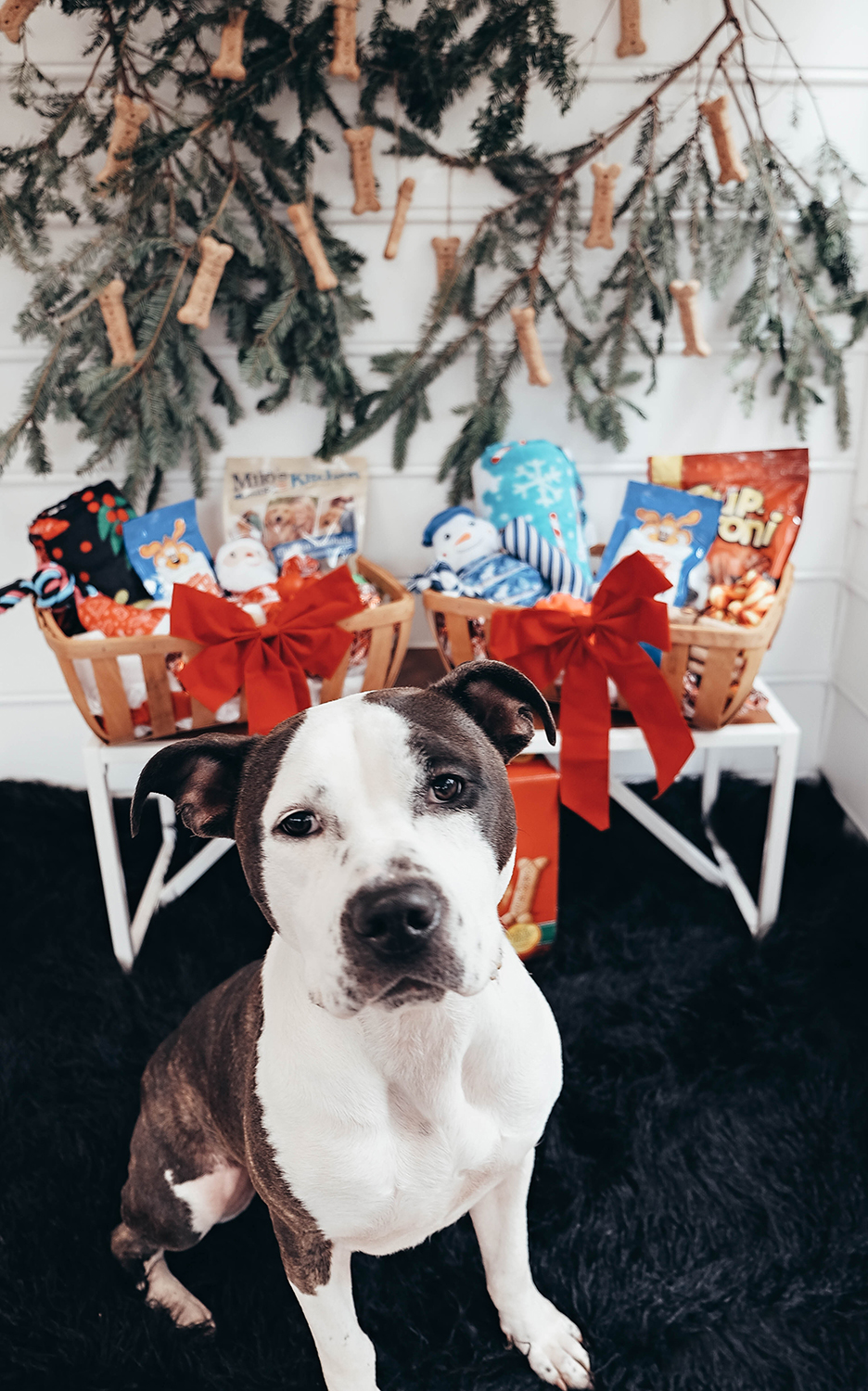 Do you include your pets in holiday gifting? What are some of your favorite items to give them?
Buy Amoxil online
Buy Tadalafil online
Premarin no prescription