This is a sponsored post written by me on behalf of BJ's Wholesale Club.
I am always the first one of my friends to offer to host a party, girls night, or Holiday gathering at my house. I love to entertain and decorate for fun occasions with those I cherish. It can be overwhelming at times, but I've been doing it long enough to have a system down. It usually takes me no longer than an hour to prep my table before guests arrive. I like to come up with a game plan of what I'll be serving before going to the store. I lay out the platters, dishes and napkins I plan on using so that I make sure to purchase food and beverages that can accommodate those pieces. If I'm only having a few girlfriends over for a low key evening after the kids are in bed, then I don't need to serve a full meal. Easy appetizers are always my go-to. Putting together a beautiful charcuterie board is a crowd pleaser, and I know that 90% of the meat, cheese, and crackers usually get eaten, which means I'm not stuck with a bunch of wasted food that's been sitting out for a few hours. I try and tackle all the cleaning a day or two before so that on the day of I'm not rushing around to get everything done at once.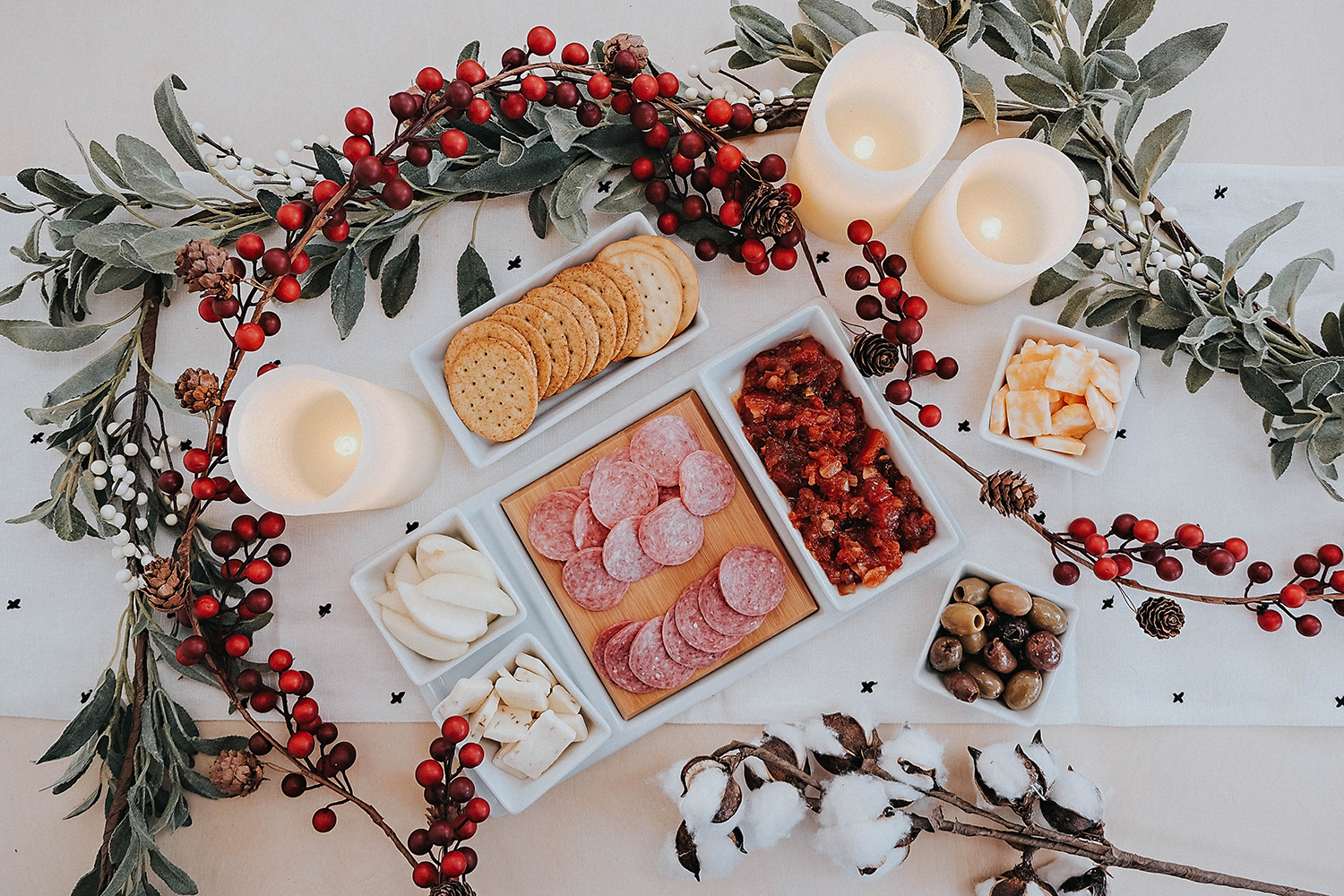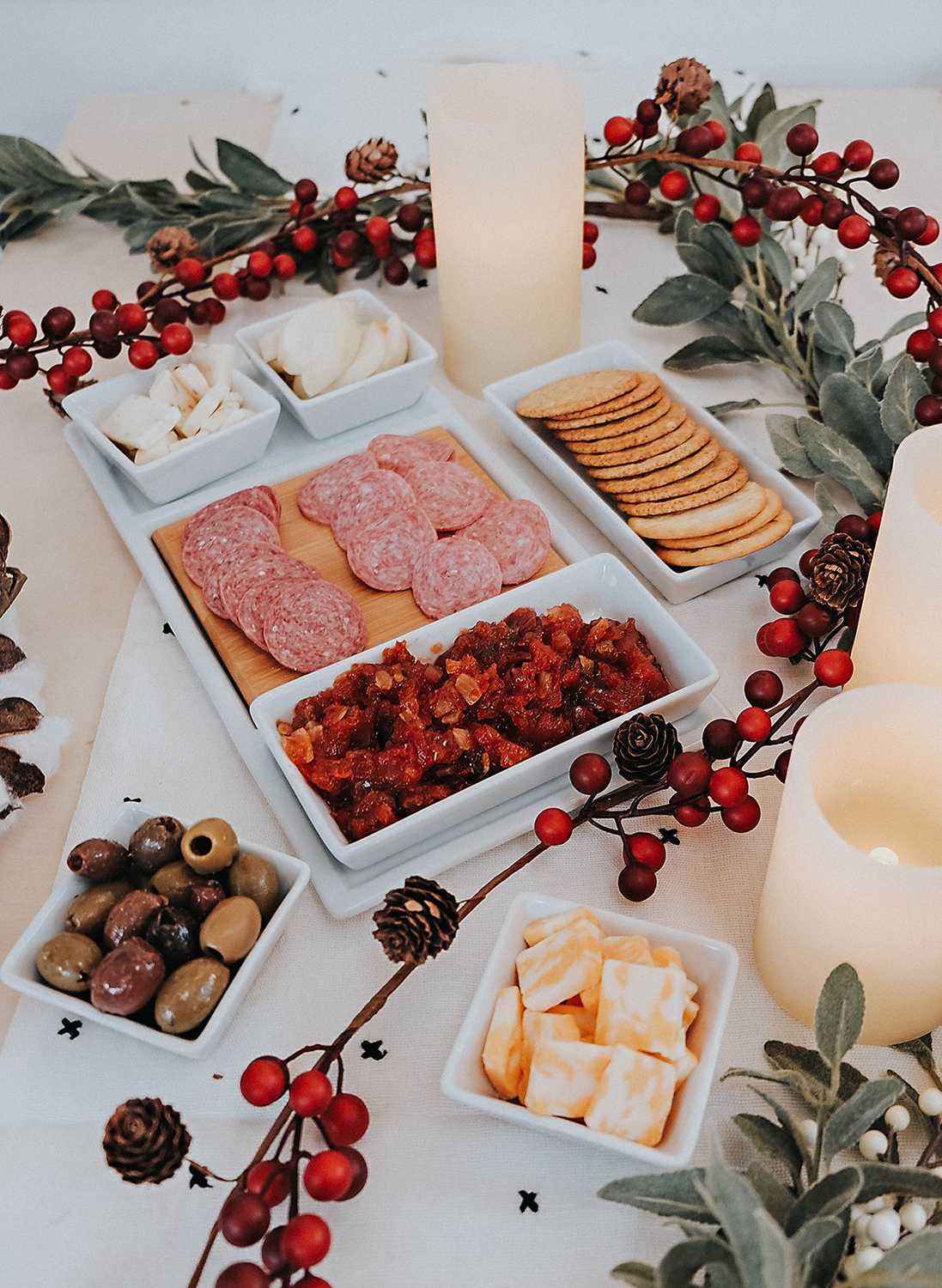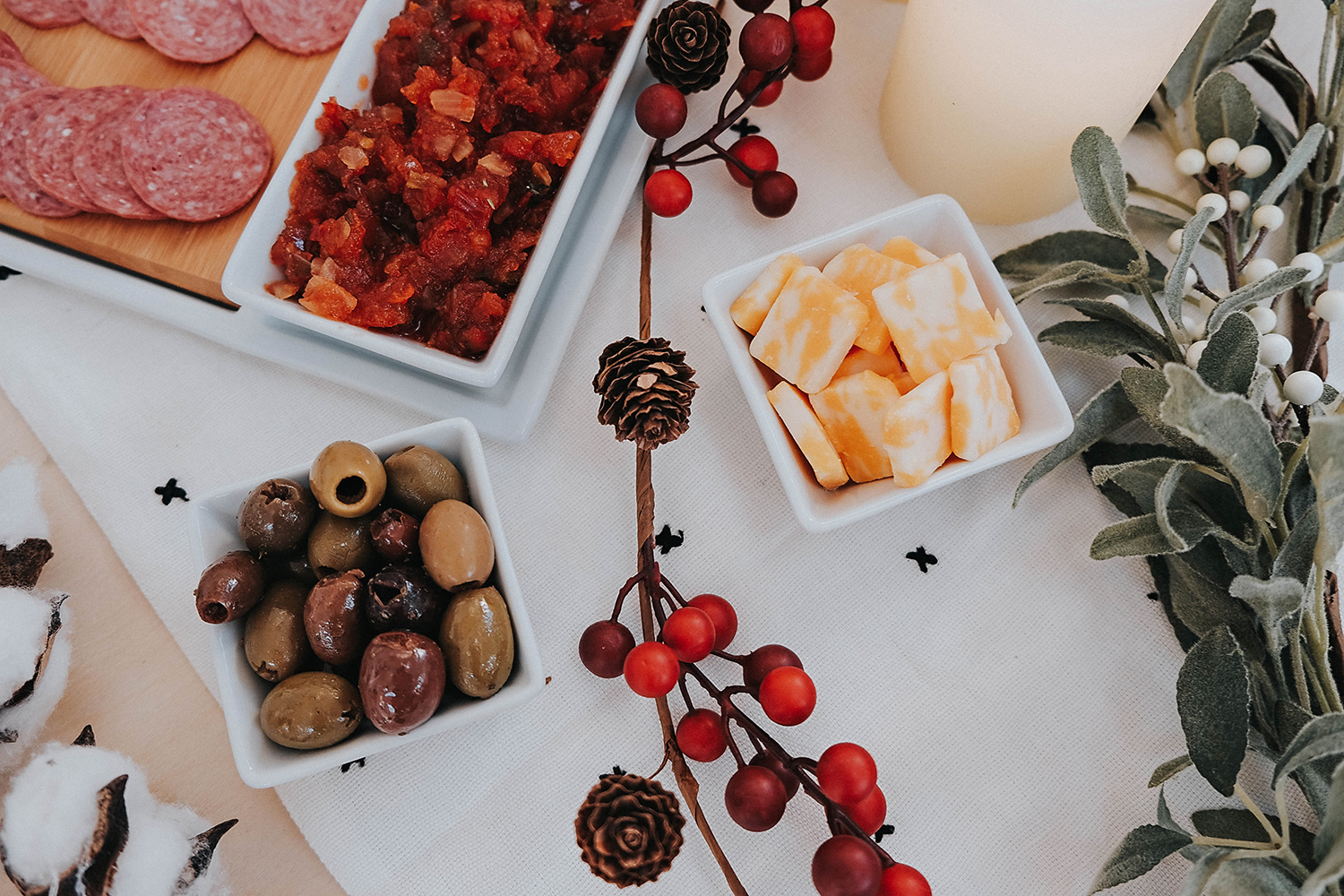 A good thing about hosting a group of people in the evening after dinner is that you only have to worry about setting up a small spread of food and drinks. I like to set the time at around 7 or 7:30 because usually most everyone has eaten dinner and isn't expecting a full meal. My favorite place to purchase everything I need for a party is BJ's Wholesale Club. BJ's memberships start at $50 for an entire year, and they offer the best prices and convenient shopping options, like in-club shopping, BJs.com, and Pick Up & Pay. I love that BJ's is my one stop shop for fresh deli platters, wine, appetizers and serving ware. Having to run around town to different locations finding precisely what you need is stressful and takes the fun out of hosting. Instead, I like to get everything I need in one trip and spend more time decorating for my friends and family. When I was at BJ's picking up food and tableware for a Friendsgiving I just hosted, I snagged this Berkley Jensen 8-Piece Ceramic Serving Set with Bamboo Board. It is perfect for arranging an assortment of fruit, meat, and cheese from the Wellsley Farms Cheese Cube Party Tray. Not having to cut up cheese or chop fruit saves so much sanity and allows me to prep even faster.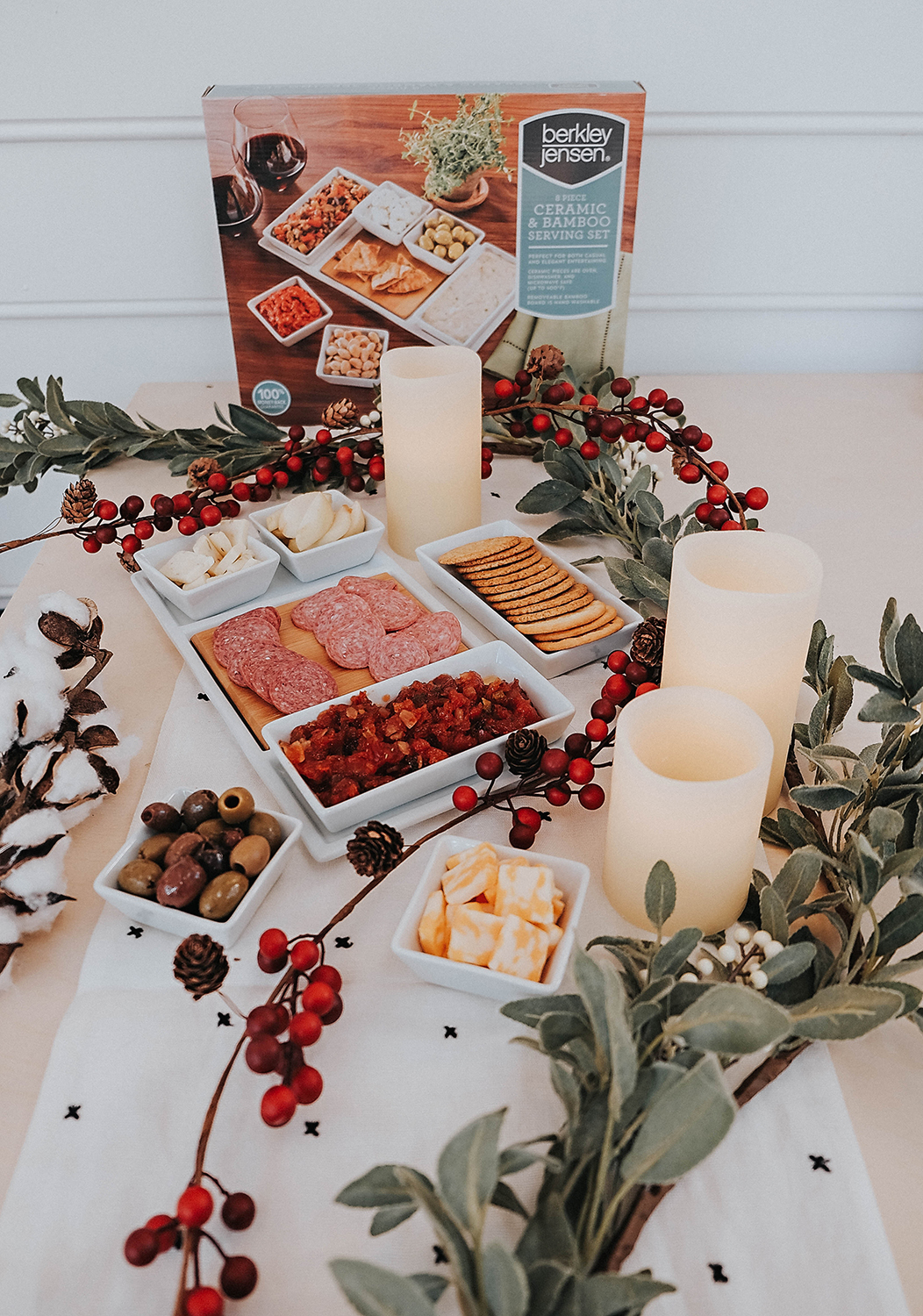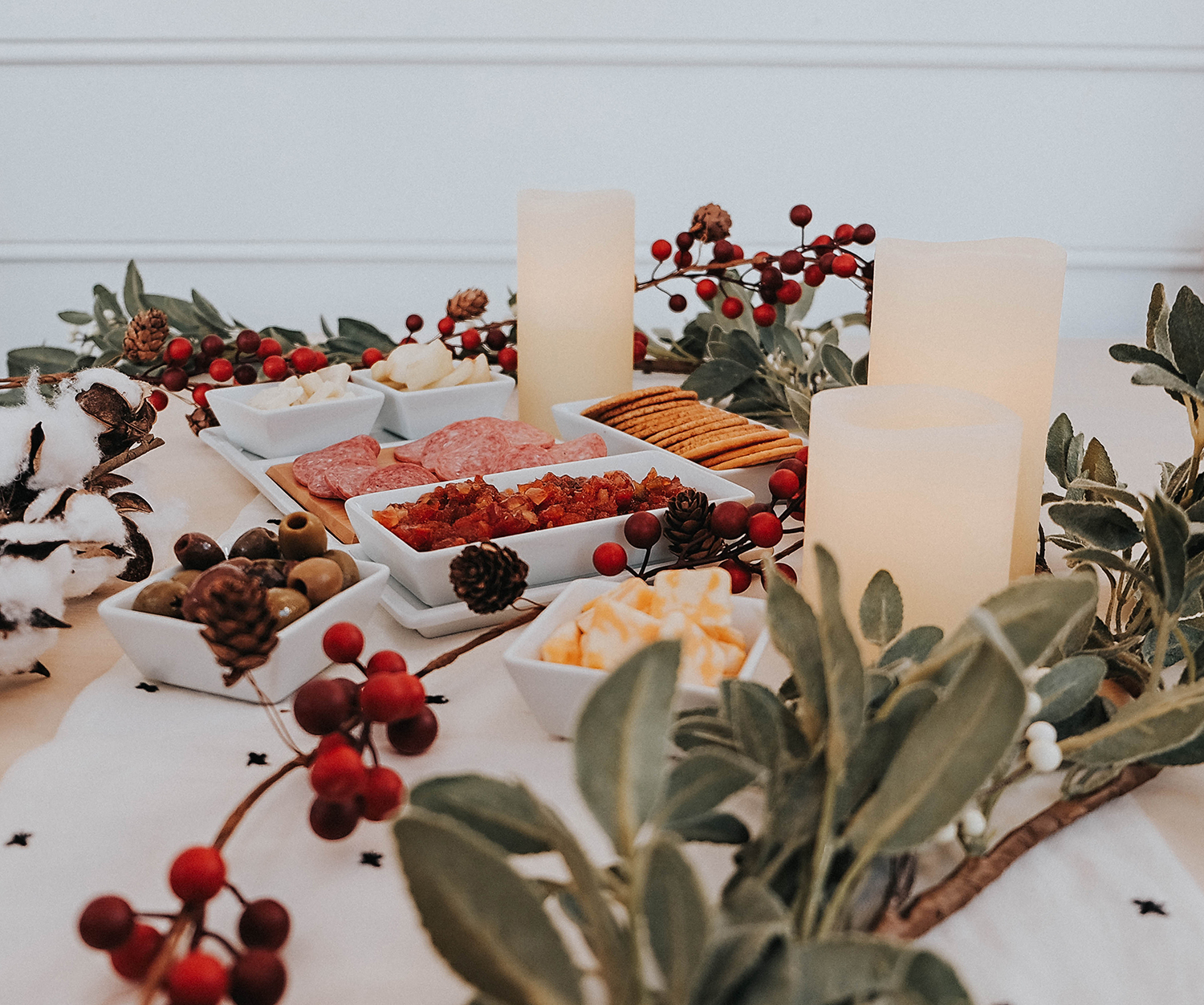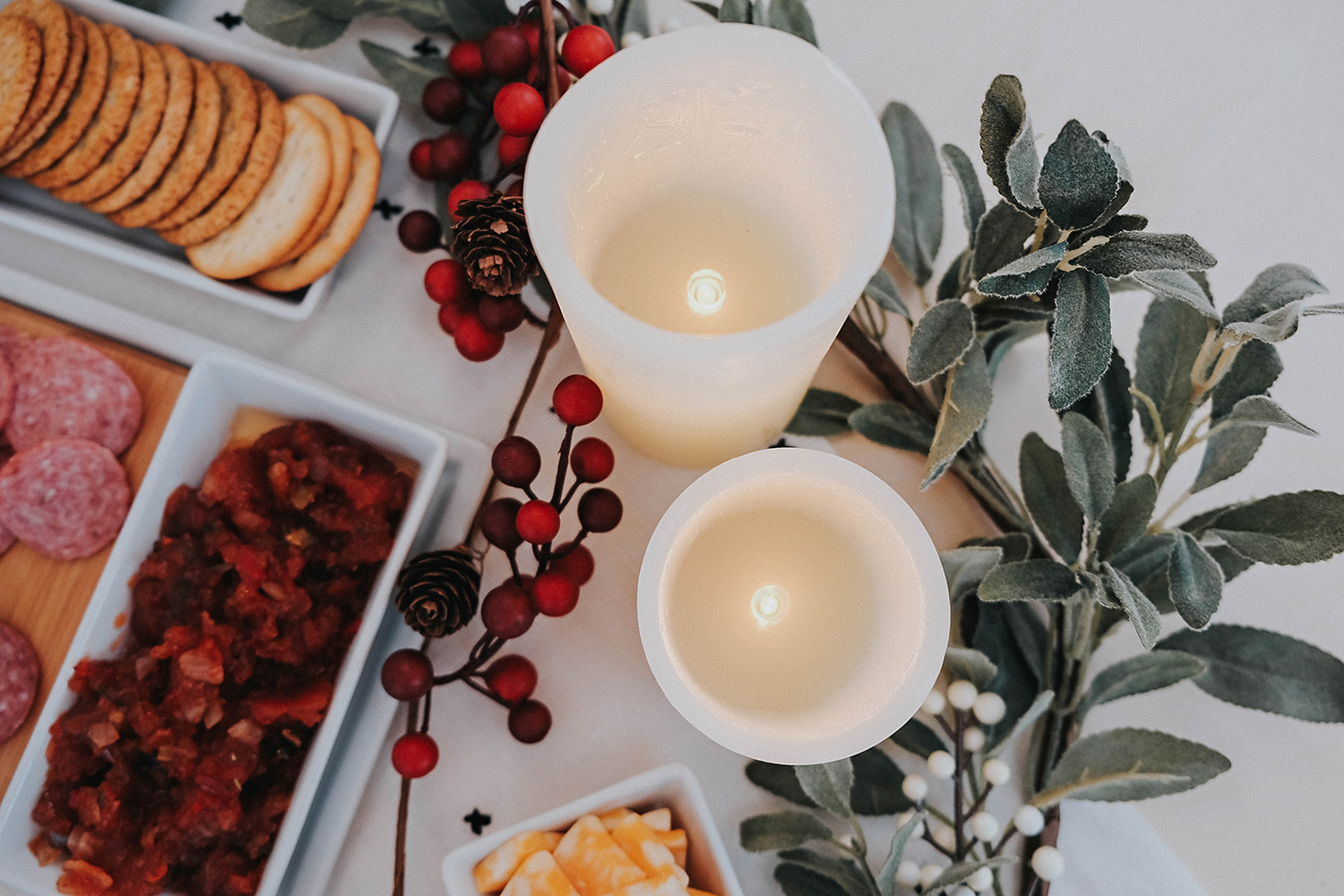 After I set up my table and food, then I start to accessorize with garlands, flowers, or other small items. The key is to not overthink this aspect and go overboard. Between the food, drinks and some accessories, your table will look more than perfect. Flameless candles add ambiance to a room without disrupting anyone's senses. Your favorite candle might be a festive holiday scent, but not everyone loves the smell of a fresh cut Christmas tree. The Veraflame TrueFlame 6-Pc. Flameless Candle Set comes in 3 assorted sizes and has options to stay on for 4 hours or 8 hours. Guests can enjoy the beauty of a real candle without the drips or mess. These are also conveniently available at BJ's to grab when you're getting food and wine.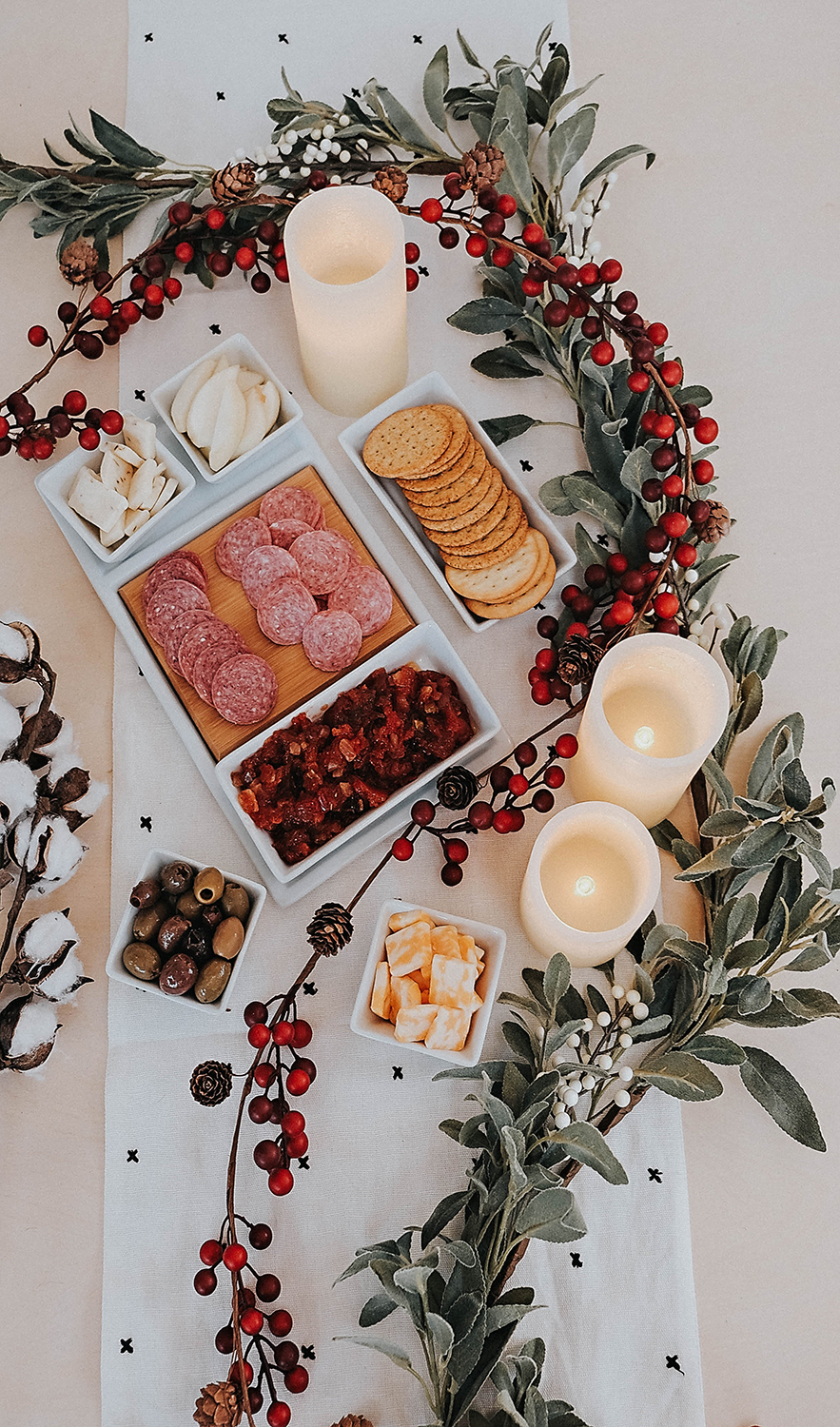 In addition to meeting all of your party needs, BJ's is the best place to get shopping done for everyone on your list, especially kids. They have a fantastic set of 64 toy cars for only $19.99 which I totally scooped up for Henry. There is also no shortage of baby dolls and coloring sets for Evelyn. I was able to pick up several items for the kids for under $100 which has taken some stress off of me for Christmas shopping because I haven't started at all. I also picked up these cute little dishes that spell out YUM which I'll be giving to a girlfriend next month.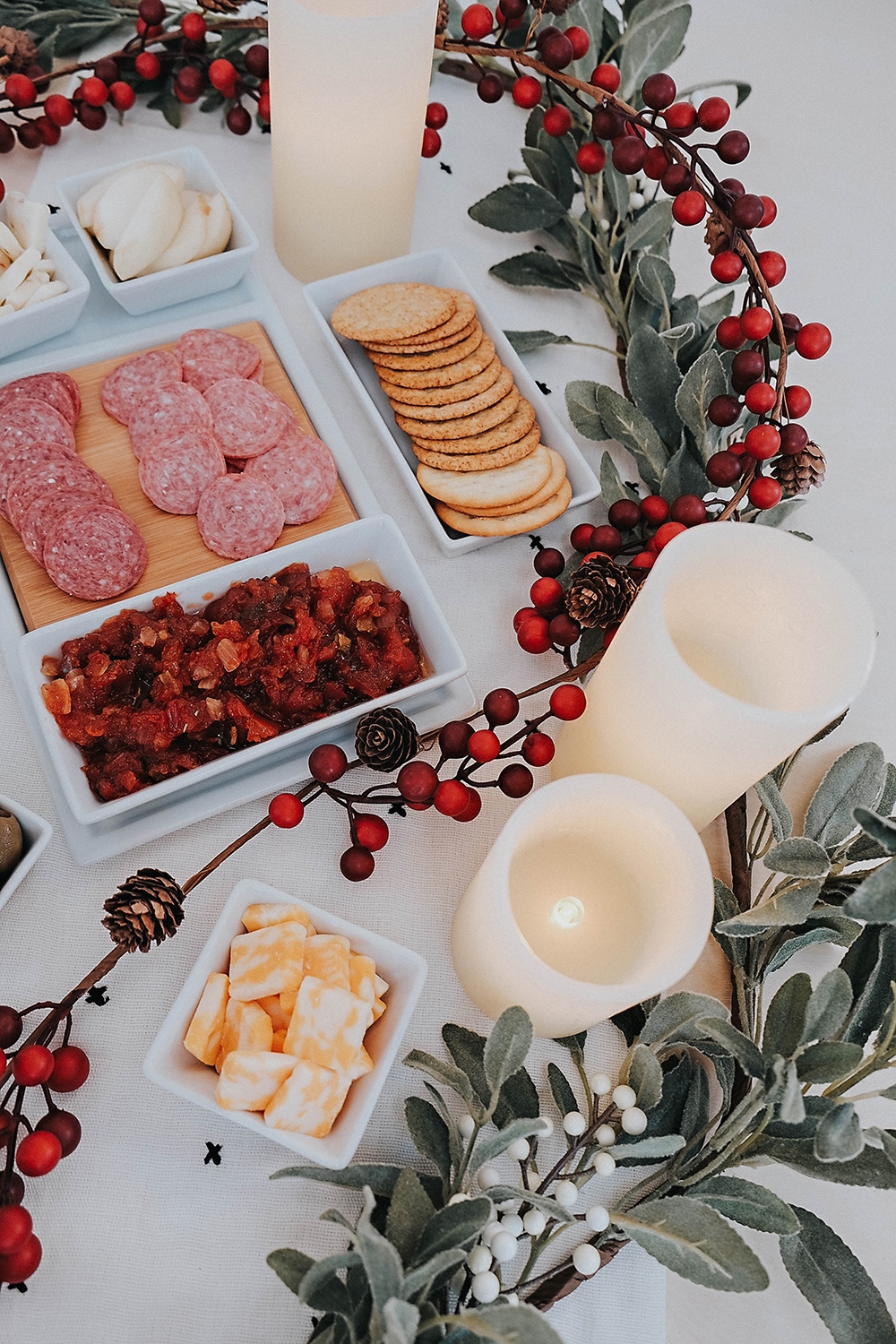 Are you a member of BJ's Wholesale Club? What are your favorite things to purchase?
This is a sponsored post written by me on behalf of BJ's Wholesale Club.