Happy September 1! I am so glad that summer (for the most part) is behind us and hoping that cooler temps start to come soon. Our 6 year wedding anniversary is on Monday so Labor Day weekend is always really special to us. I am really looking forward to the last holiday weekend of summer and a 3 day break which means lots of family time. I wanted to share an easy and fun recipe (I use that term lightly here) that you can make for any Labor Day parties you may have. Watermelon is one of my favorite foods and I could legit eat an entire one by myself.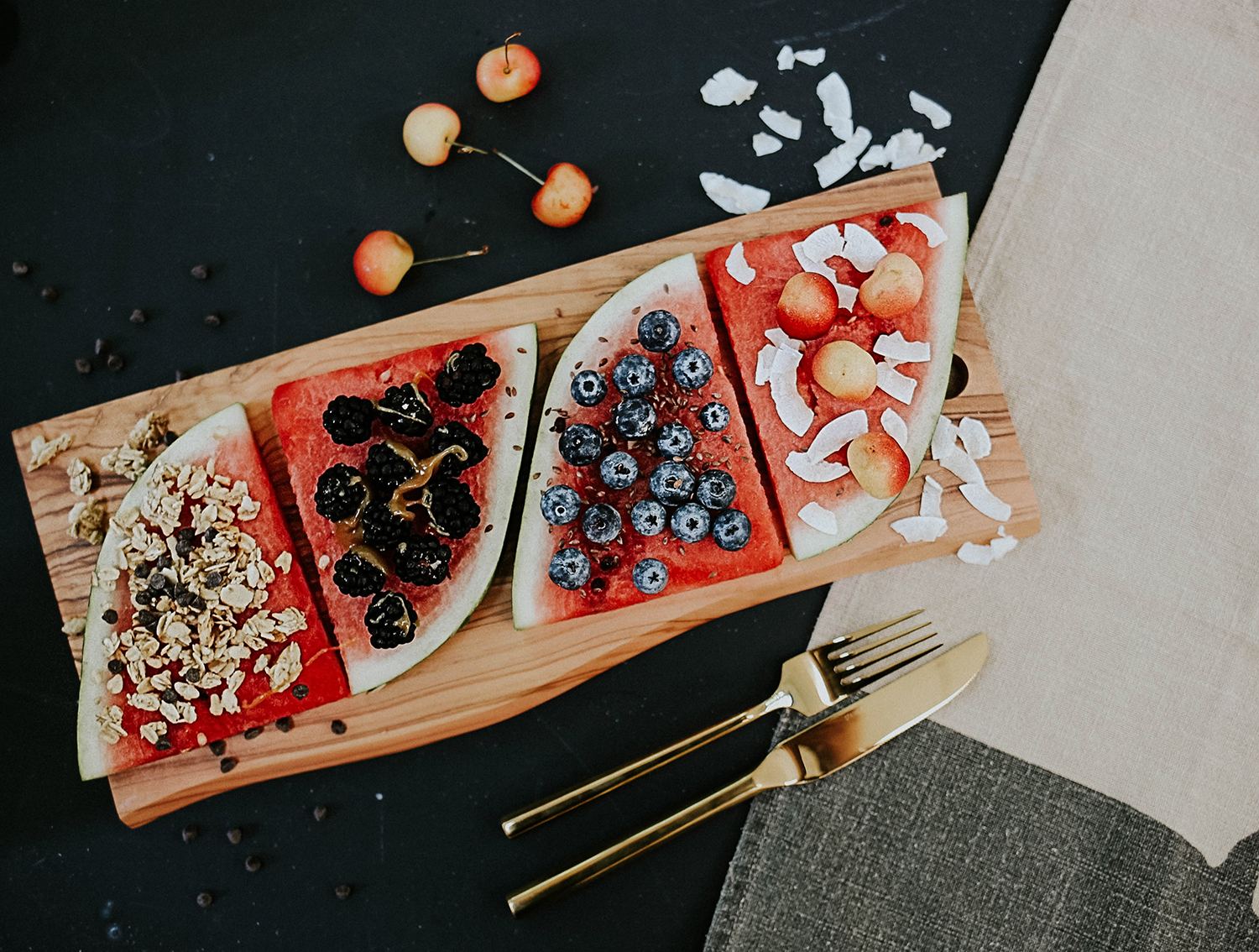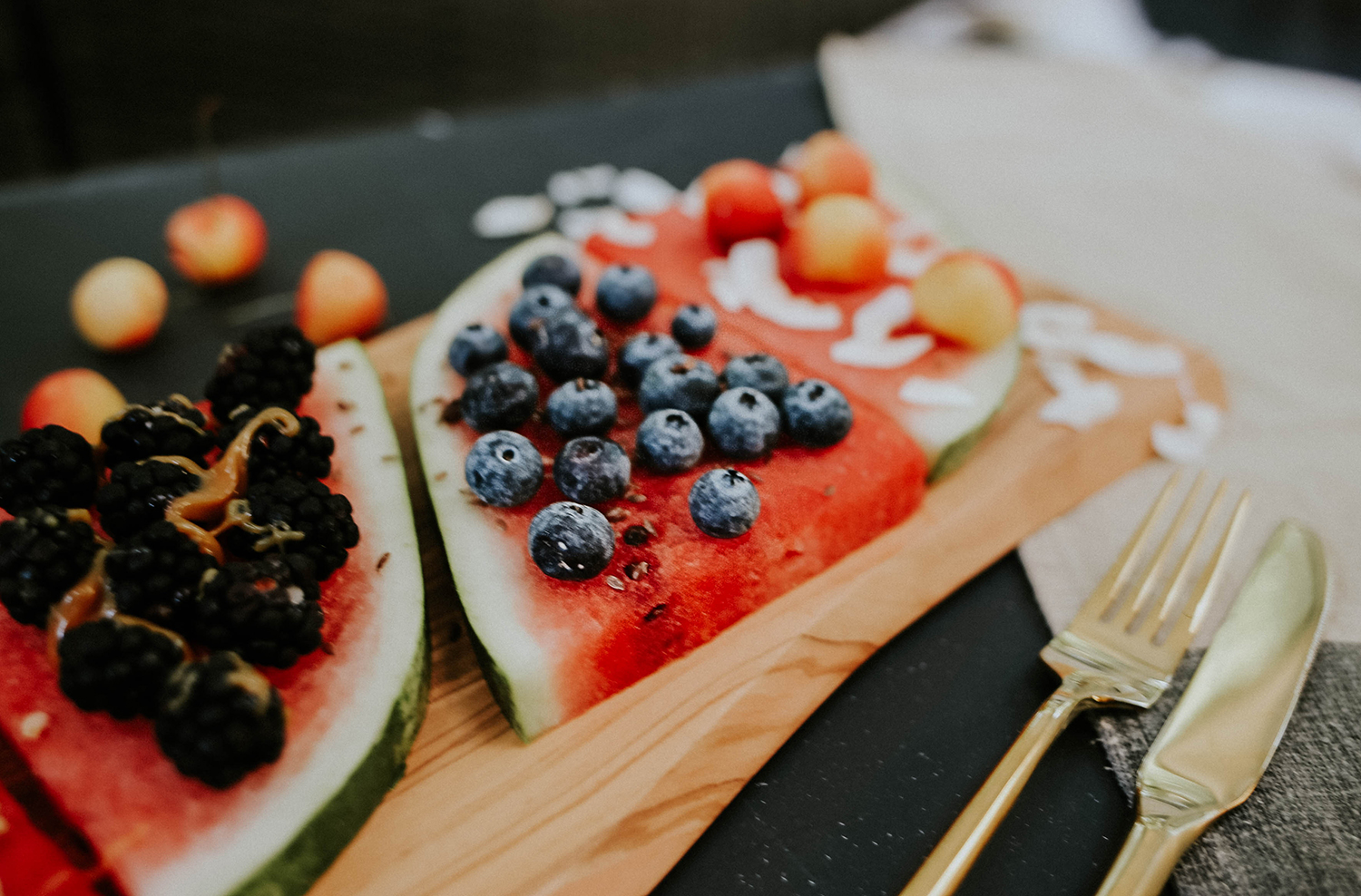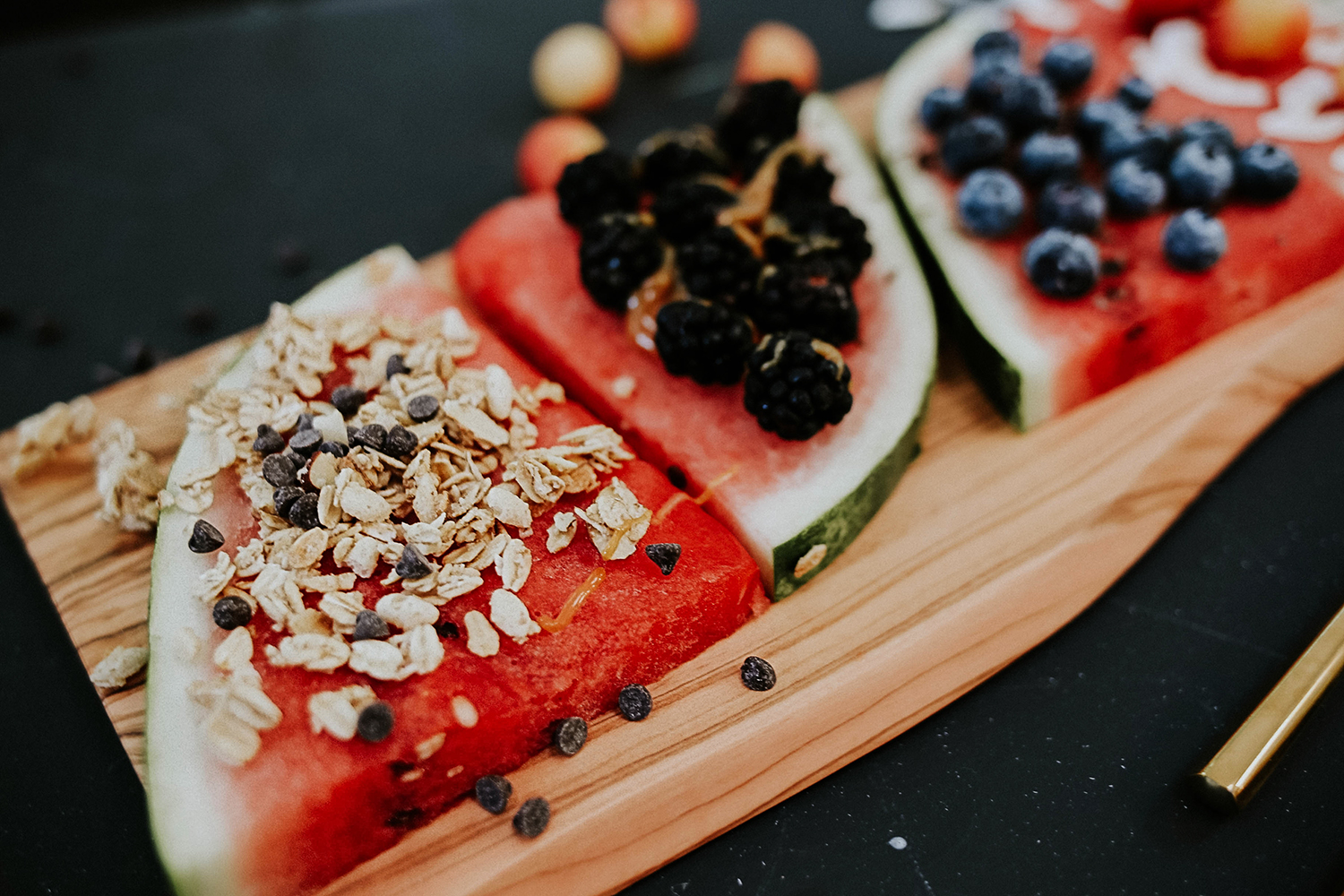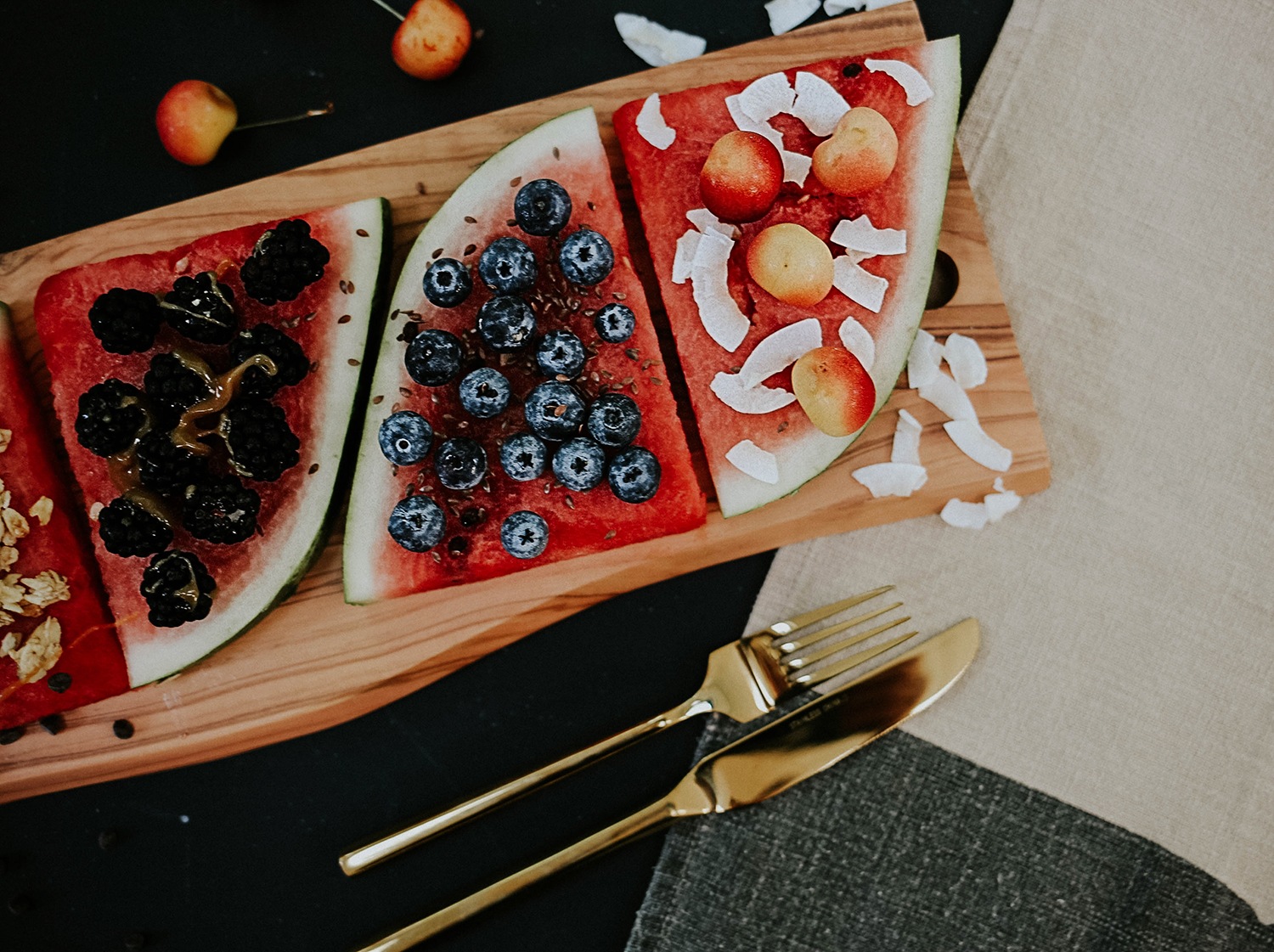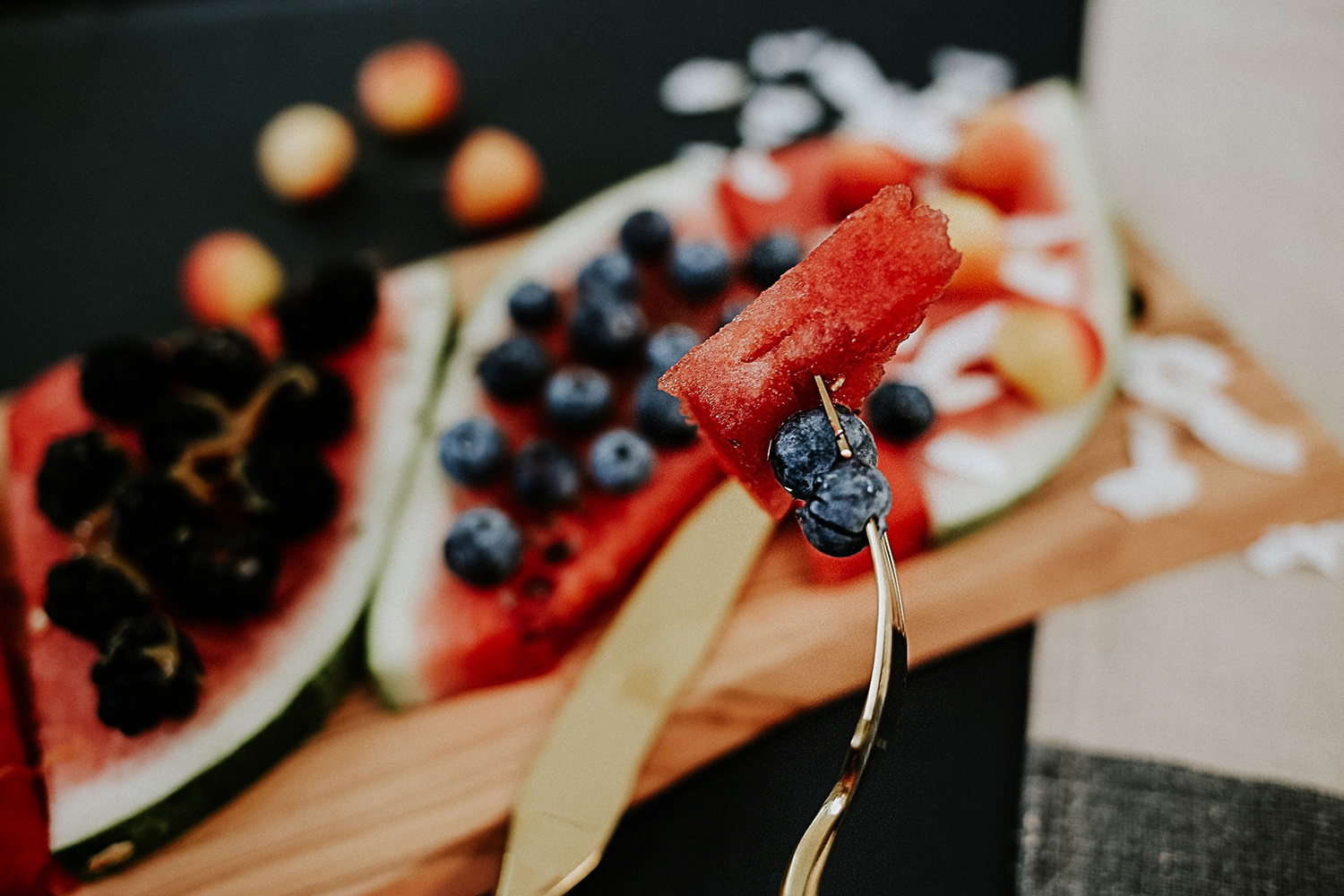 WATERMELON PIZZA 4 WAYS: 
1. Blueberries & Chia Seeds
2.Blackberries & Caramel Sauce
3.Coconut Shreds & Cherries
4.Granola & Mini Chocolate Chips
VOILA! That is it. So simple and so tasty. You can whip it up last minute for a gathering or just make for the kids to enjoy as an after school snack. Each one tastes so good and different. Happy Labor Day, everyone!
SaveSave