I love Spring because it is the best time to give my front yard a fresh makeover. With the beautiful weather and leaves turning, it really puts me in the mood to update our curb appeal. This past weekend we took a family trip to Lowe's to pick out some plants and pots for our mini stoop makeover. Henry picked out a gnome bird bath because it looked like Santa and now it happily sits right by our walkway. Our windows are a tad to low in the front of our house so creating a window box wasn't an option for us. We do however have a long walkway and brick stairs that we love to update every Spring. We don't have to much space next to our door for large boxwood type planters so we decided to utilize the steps and create height there. Since our front stoop is an orange brick, we chose plastic black planters to add a nice contrast pop. My husband drilled some holes in the bottom to let the soil breath and drain and then he added some earthworms (they process waste, aerate the soil and produce fertilizer). The entire clean up and planting process took less than an hour and made a huge difference to the front of our house. Now if only I can keep it looking this way for a while …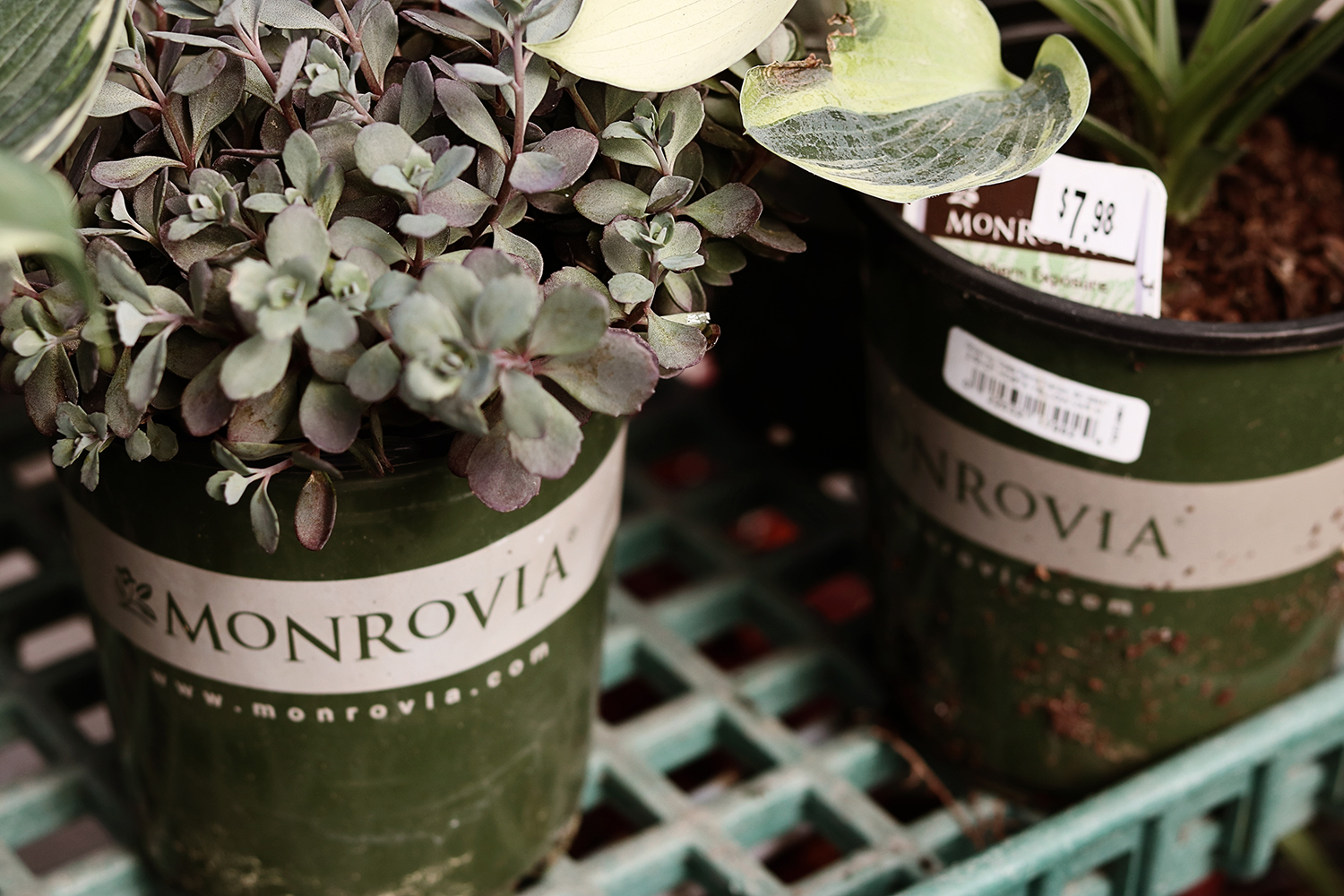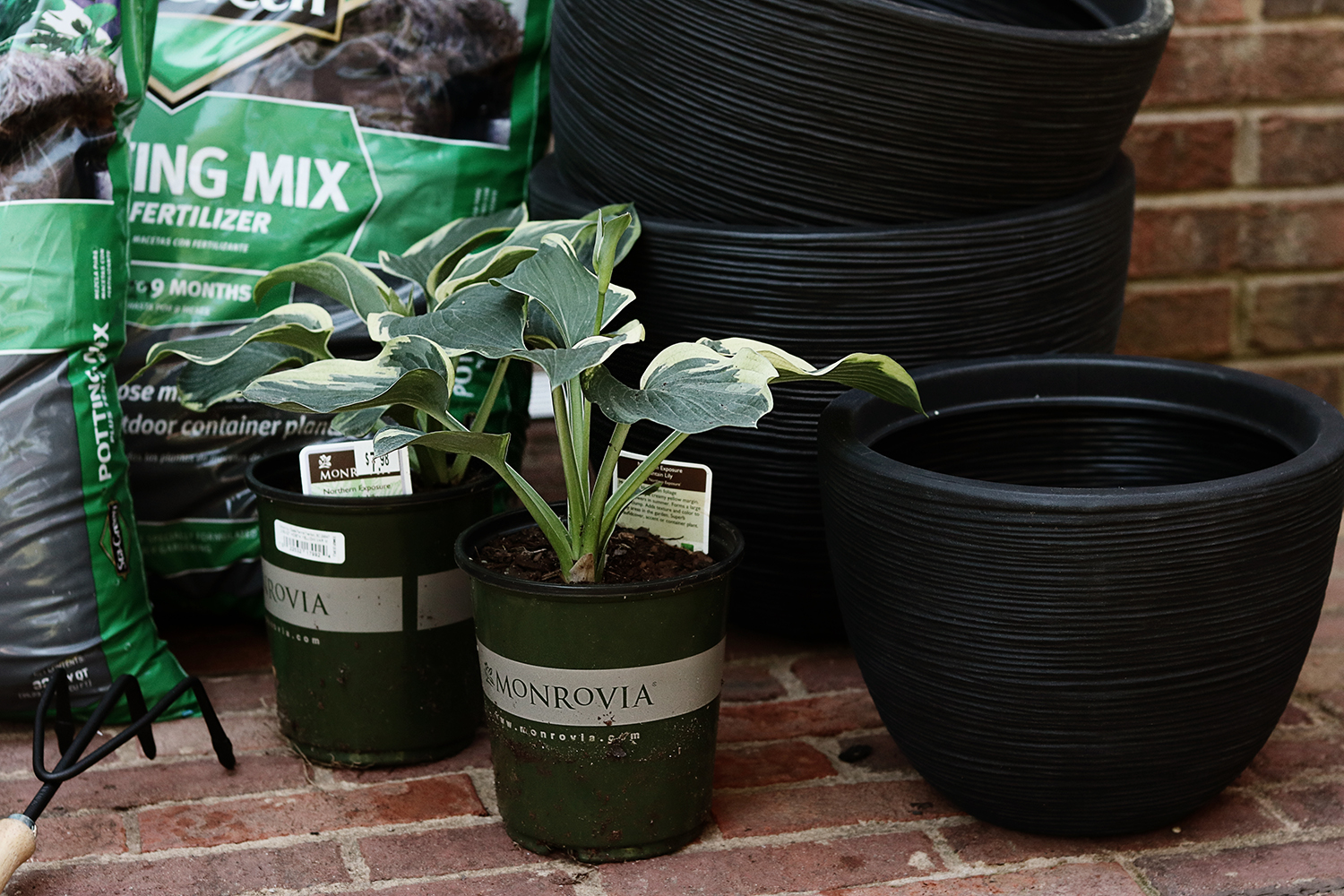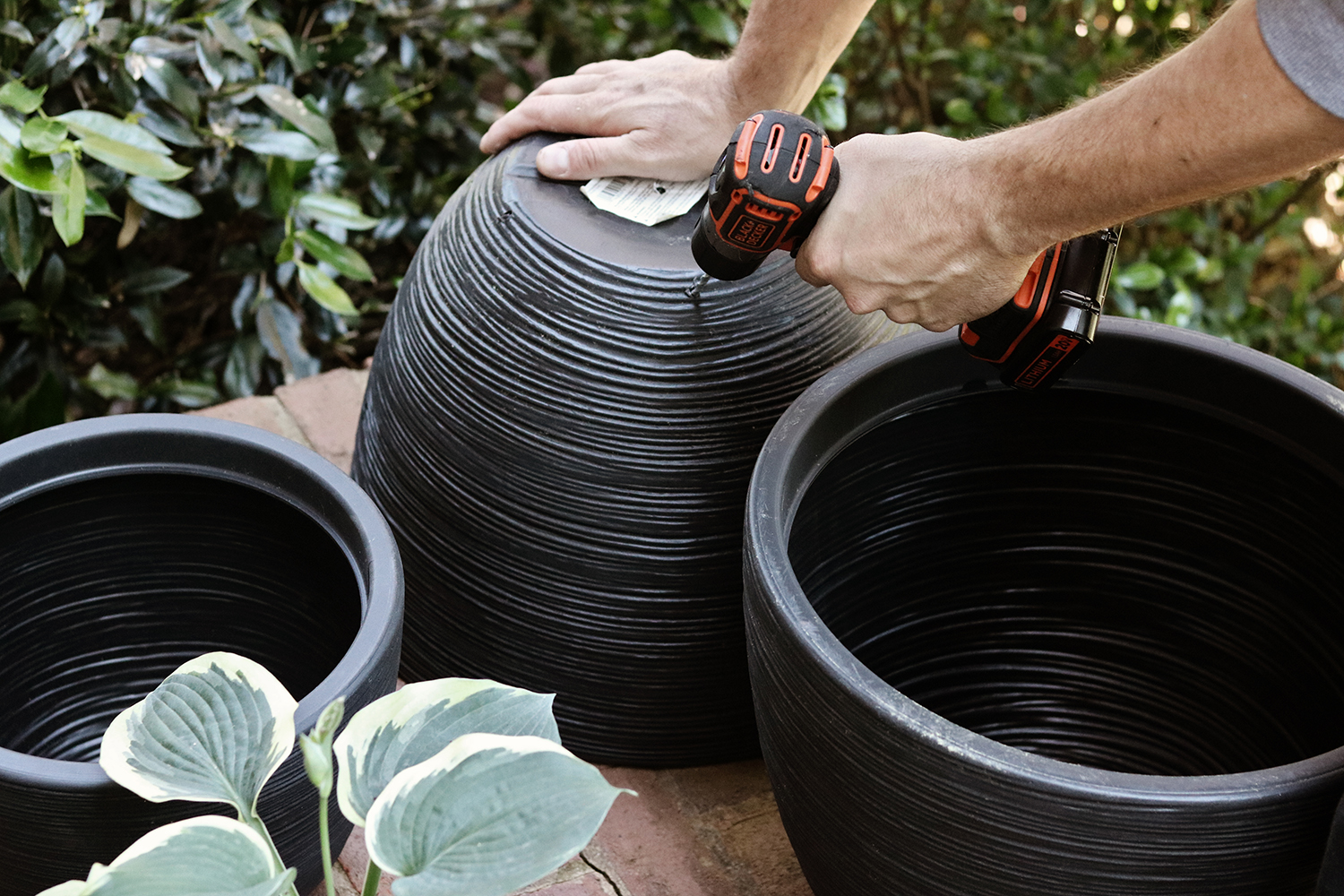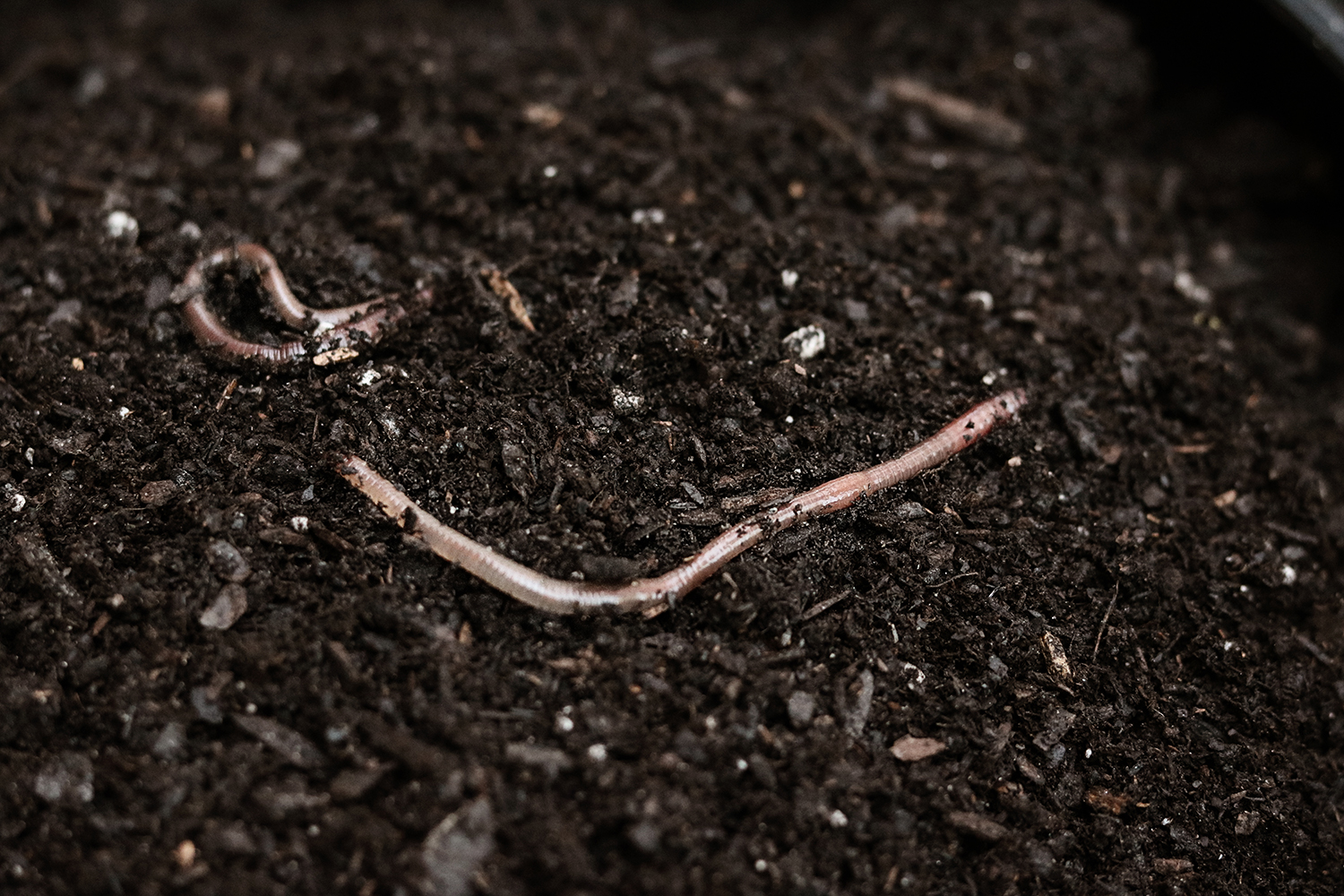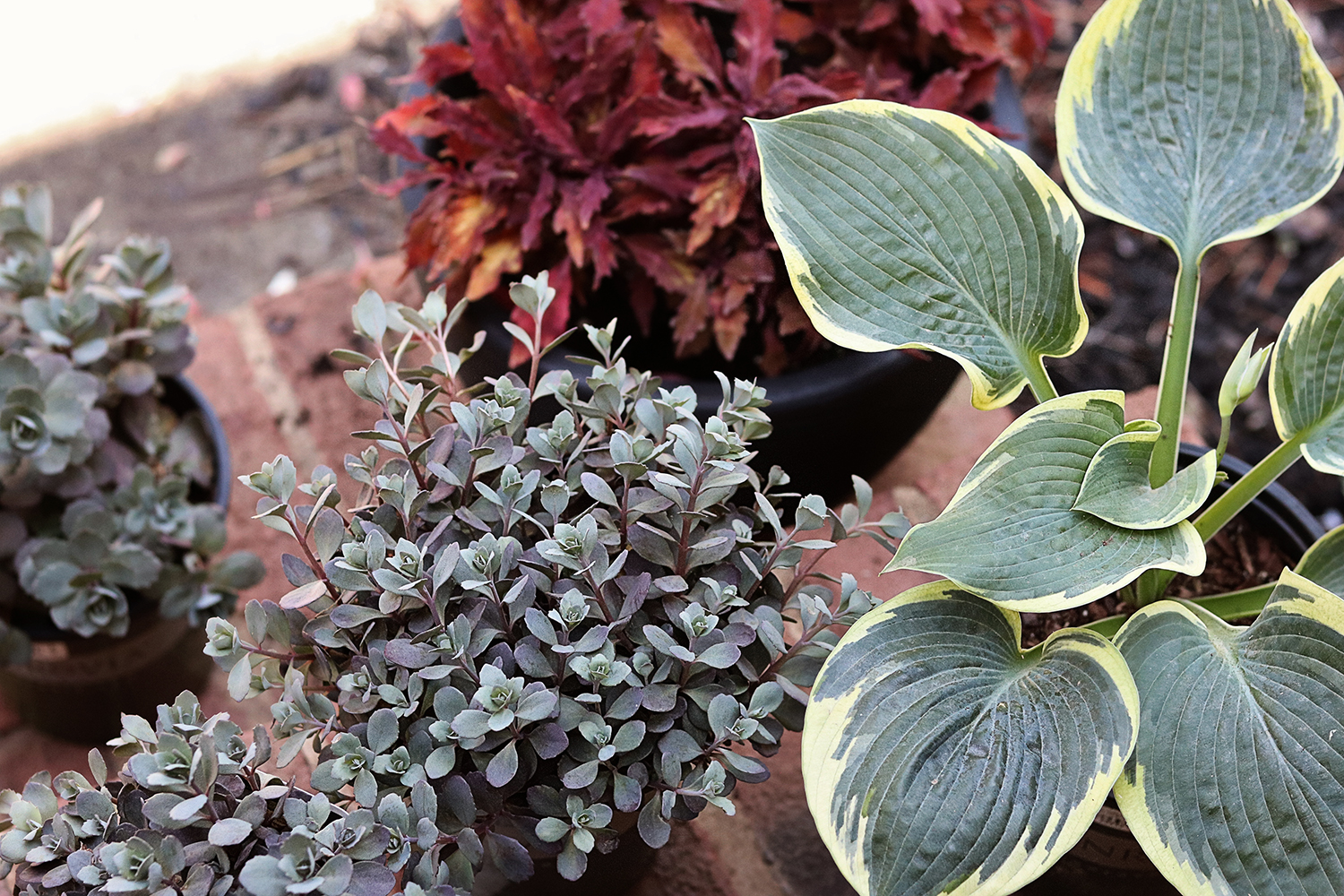 Colorful details make all the difference when adding plants and flowers to your house. Monrovia plants are grown with attention to every detail, ensuring that they last longer and perform better. We chose beautiful green plants and blooms that would do well in cold weather and also thrive in the summertime. The Northern Exposure Plantain Lily is perfect for full shade to partial sun (exactly what our stoop gets) and only needs weekly watering. Low maintenance plants are exactly what I need because I don't think I can devote the time in my life now to plants that require more tending to. The Dazzleberry Sedum is going to be a gorgeous raspberry color once fully bloomed and also requires only occasional watering once in bloom. Curious to see if Monrovia Plants are sold near you? Enter your zip code here for store locations. You can also shop online in the comfort of your on home (aka in your pajamas in bed) and shipping is always free!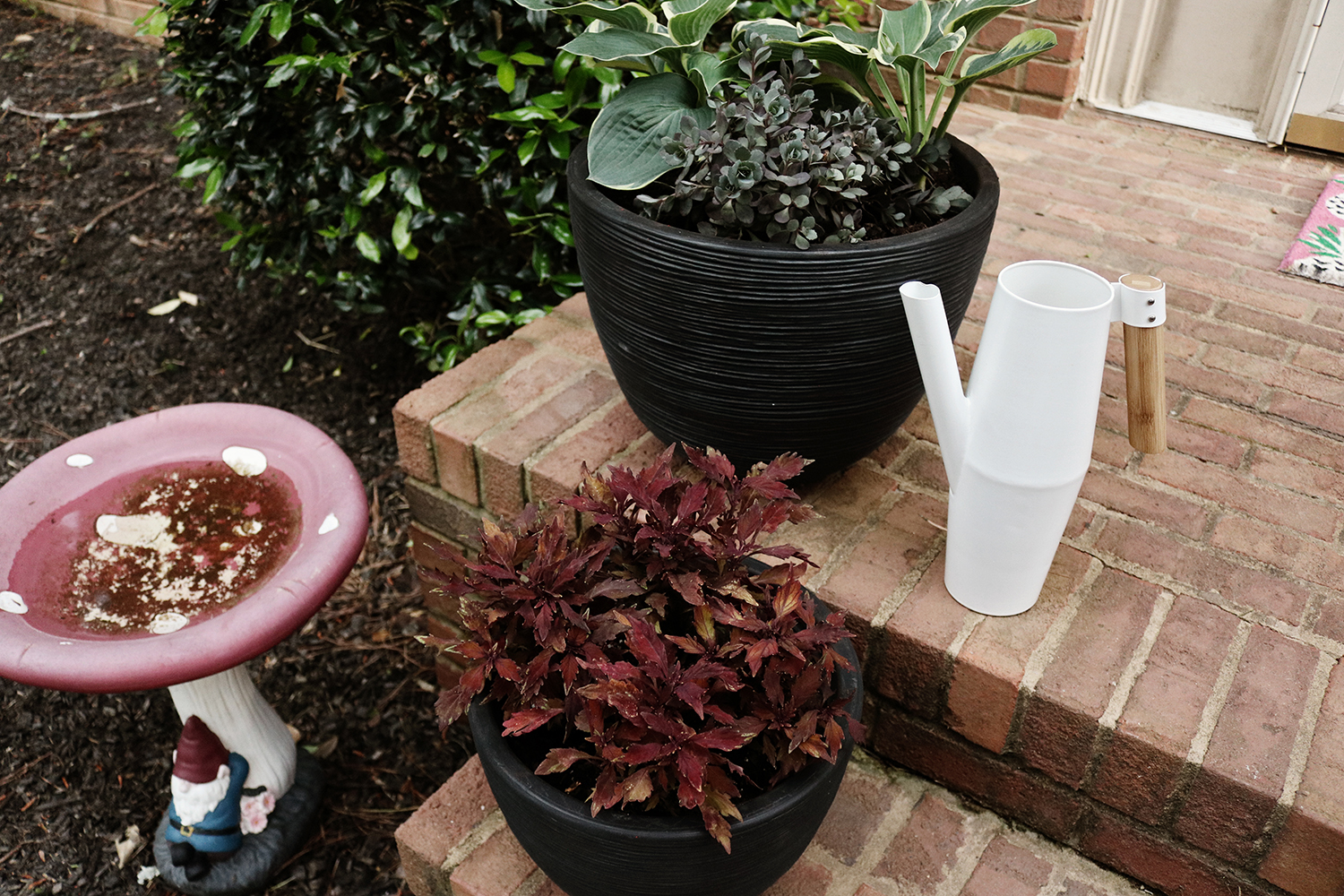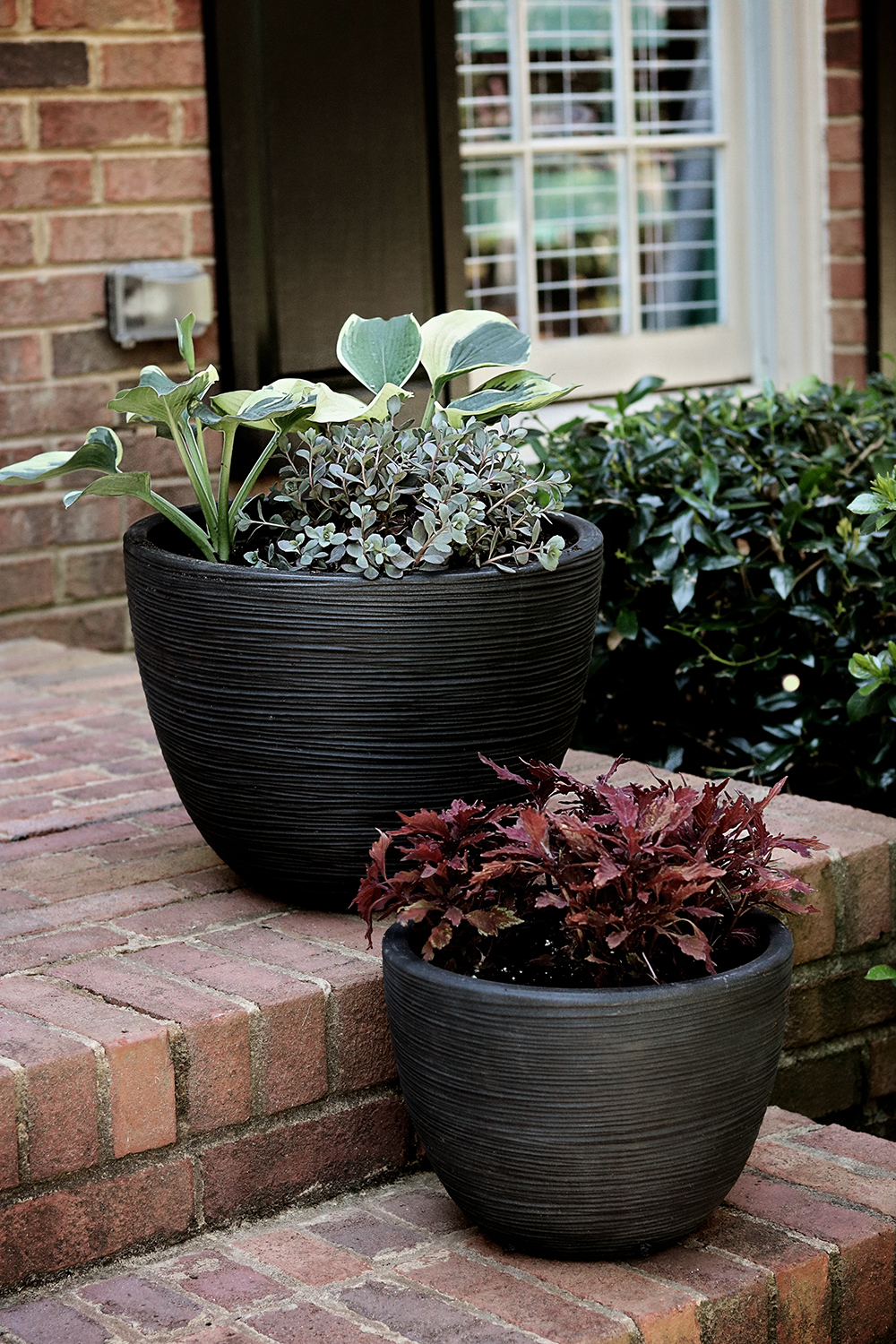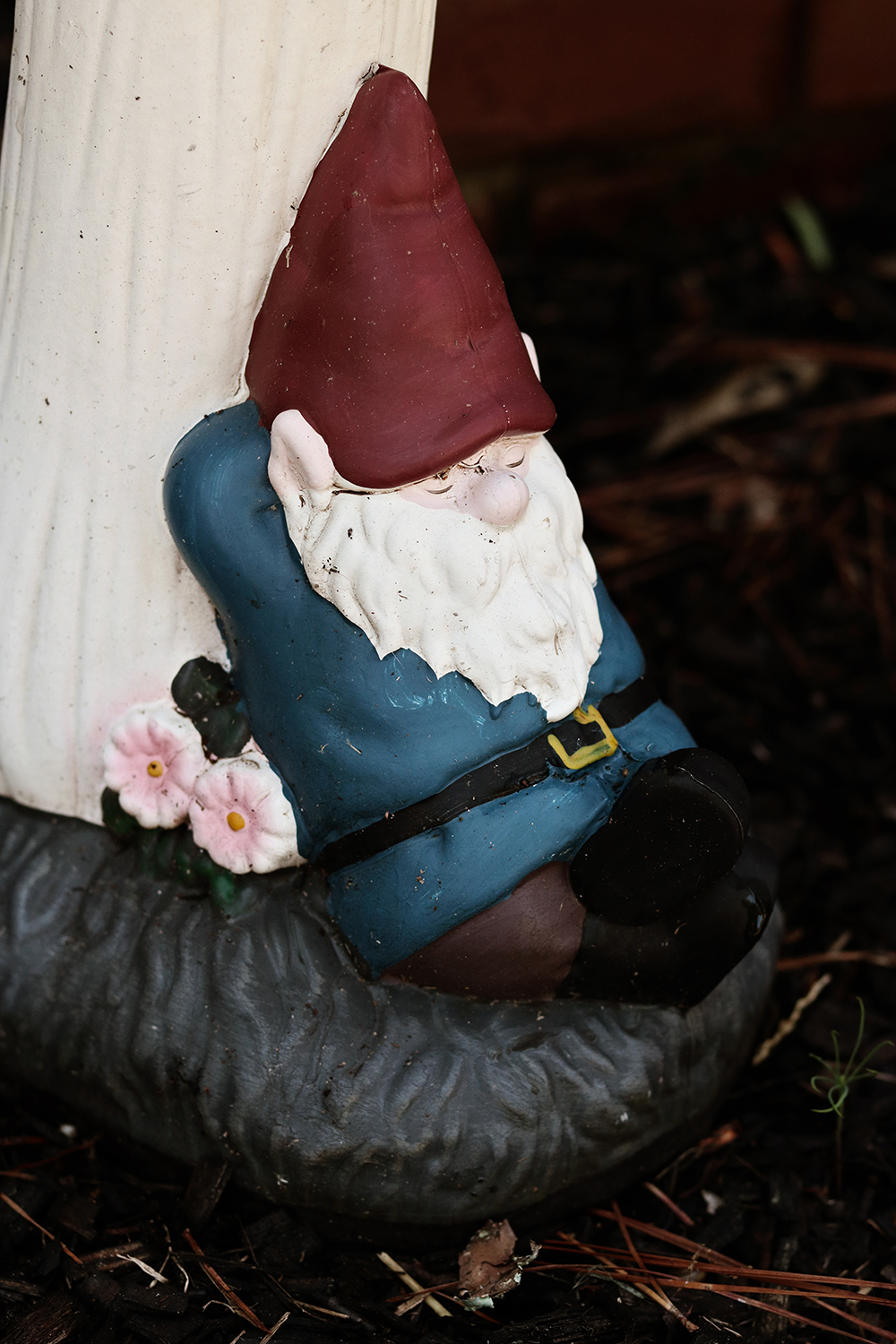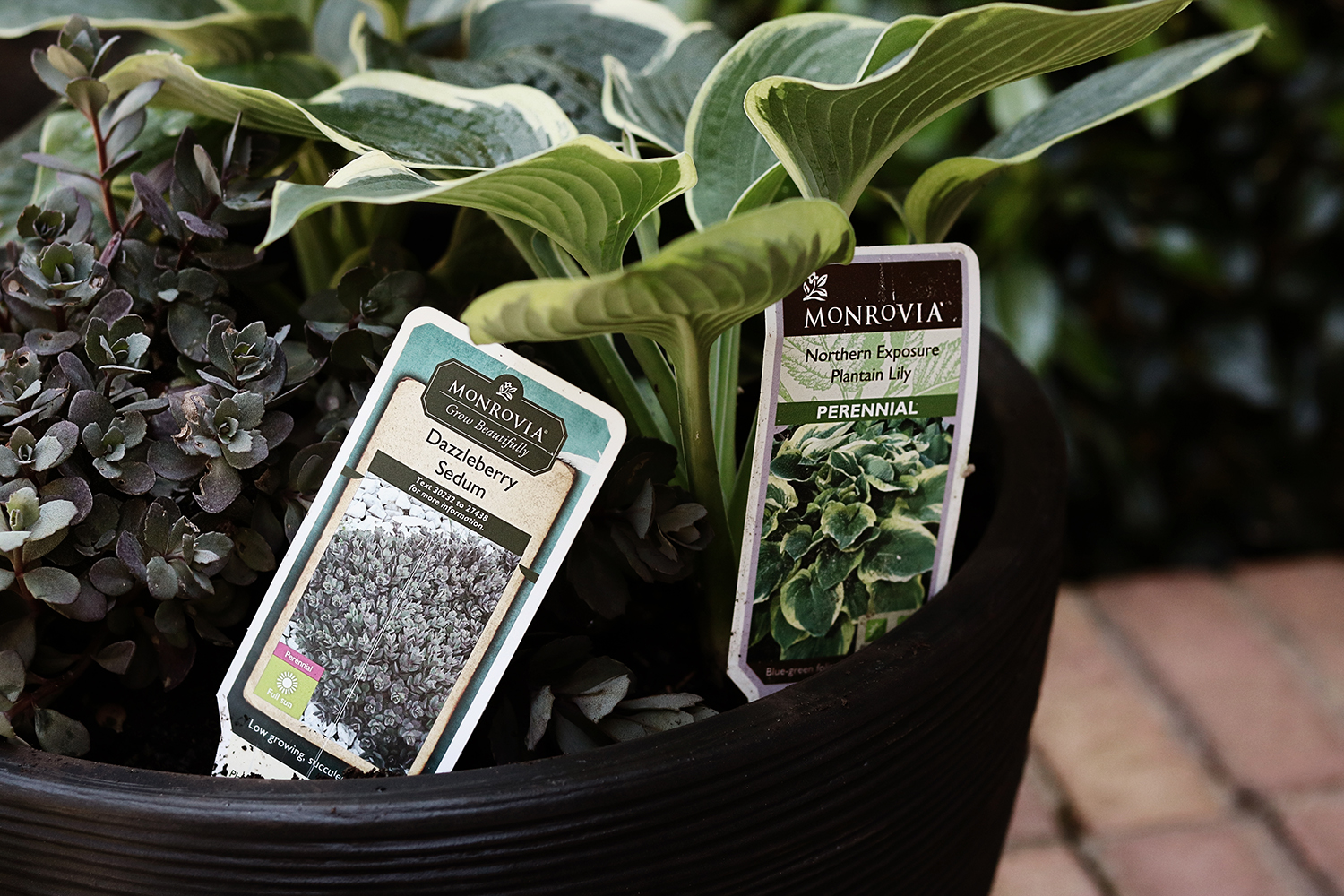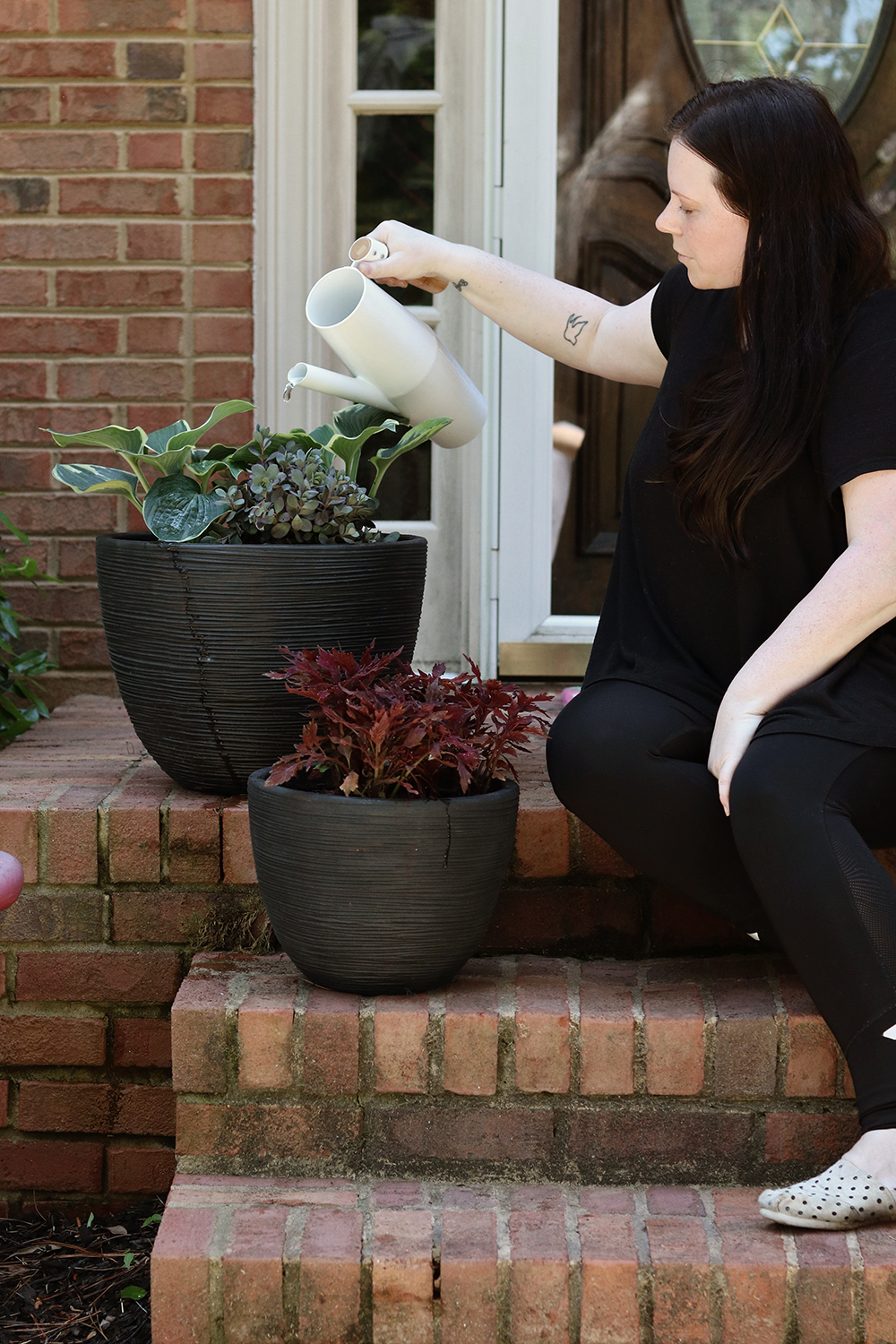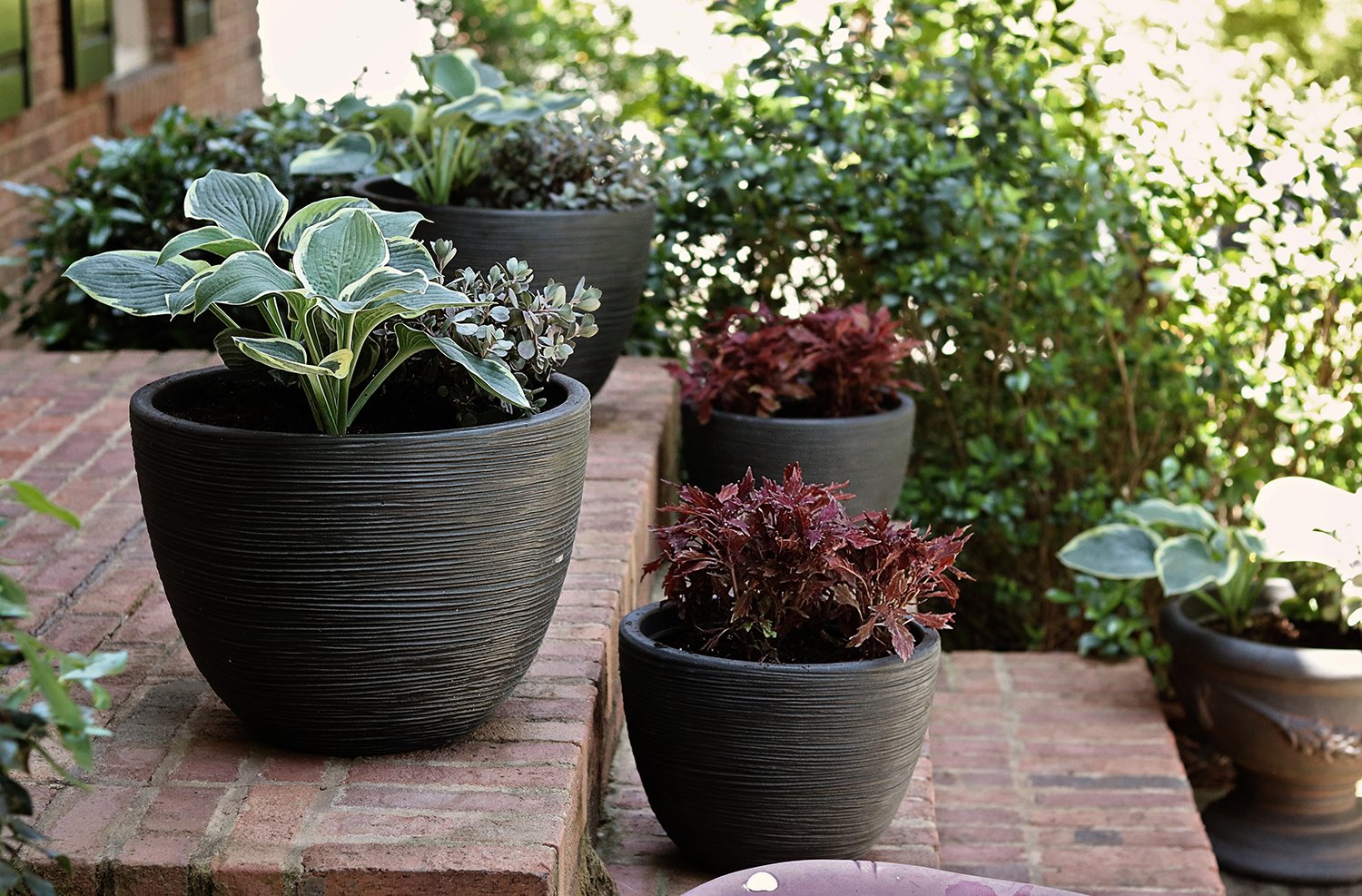 I hope you're inspired by our super easy curb appeal update. If you need more inspiration, be sure to check out Monrovia's Grow Beautifully Blog here!