One of my goals this year for my family is to start replacing toxic products in our house with natural alternatives. Last year we started using Essential Oils to help with sickness and I was so impressed with how they actually worked and that the hype wasn't just hype. I've been slowly removing household products that contain fragrance and dyes but doing research into new brands has been exhausting. Everyone claims to be "fragrance-free" and "all-natural" but they have hidden toxins in their products. I finally came across Fresh Wave and they were just the company I was looking for. Their products remove odor using plant extracts instead of just covering up smells. They do not contain harsh chemicals, synthetic fragrances, alcohol and are 100% Phthalate free. Instead of adding harmful toxins, Fresh Wave uses natural ingredients such as water and plant extracts from lime, pine needle, aniseed, clove and cedarwood. As a mother, I fully appreciate that Fresh Wave is safe to use around kids and pets, since we have a house full of them (2 toddlers, 2 cats, 2 fish and 1 dog).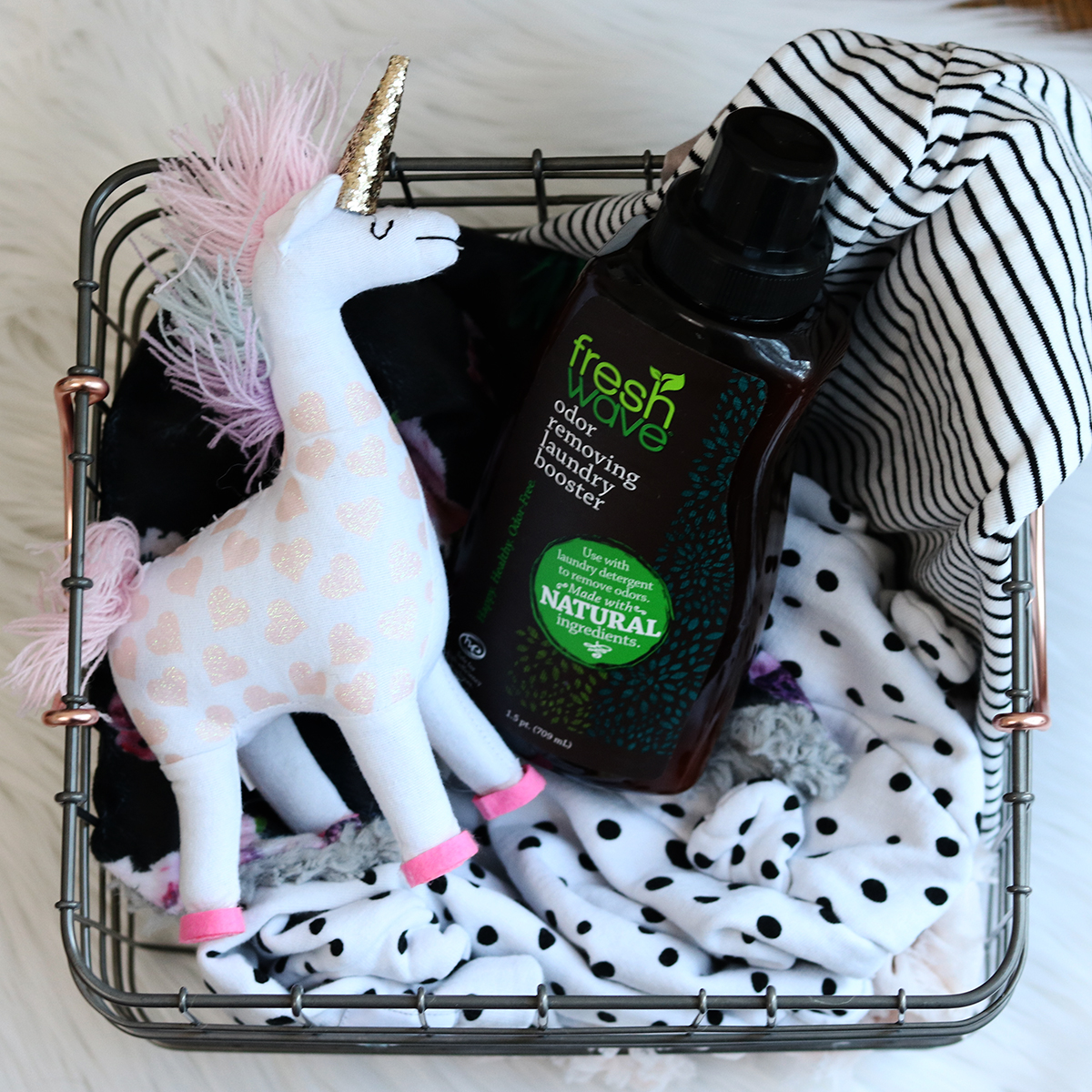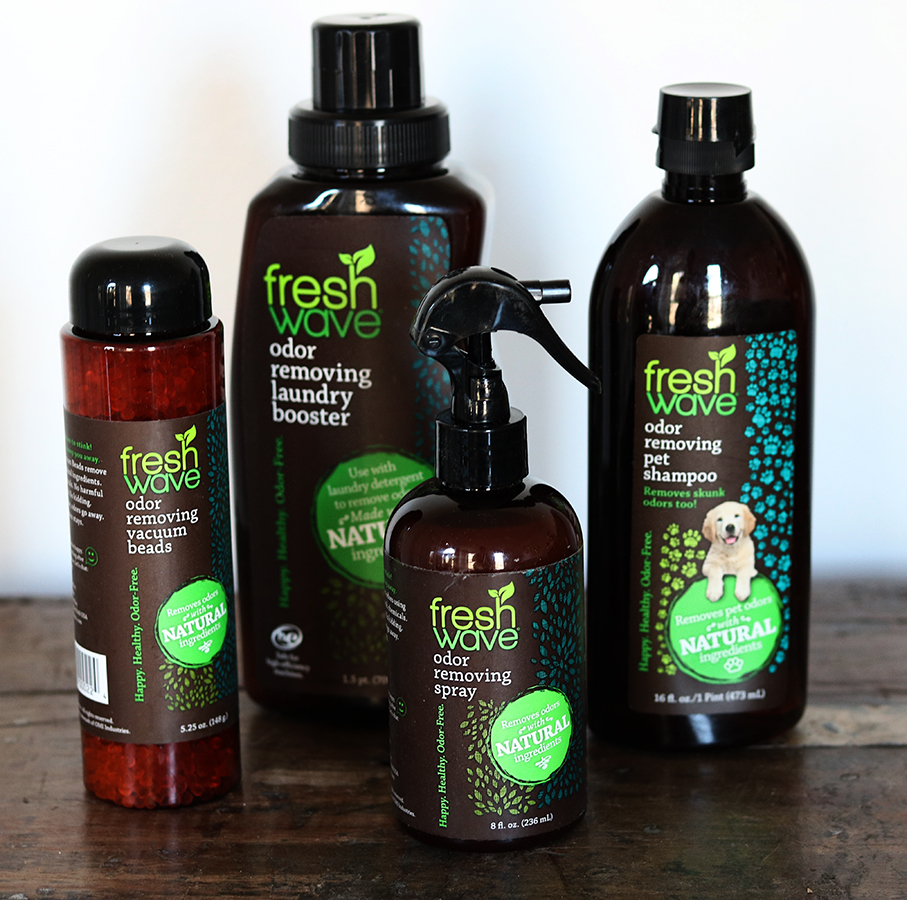 I have a 4.5 year old boy and a 2 year old daughter. That means smelly shoes and yucky diapers. I keep a bottle of the odor removing spray in each of their rooms and spray a little anytime I get a whiff of odor and it's immediately gone. Our living room is our most used room. The entire family, even the fur kind, love to relax and play on the floor. I hate using the powdered carpet deodorizer because it is filled with perfumes and strong smells. The odor removing vacuum beads are such a genius invention. We have a bagless vacuum so I toss a capful of beads into the canister and our carpet smells like new. The odor removing laundry remover is definitely my favorite though. It makes our laundry room and washing machine smell so fresh and clean. We keep the cat liter boxes in the laundry room so the fact that an odor removing laundry booster can remove those cat smells made me a lifelong fan of Fresh Wave.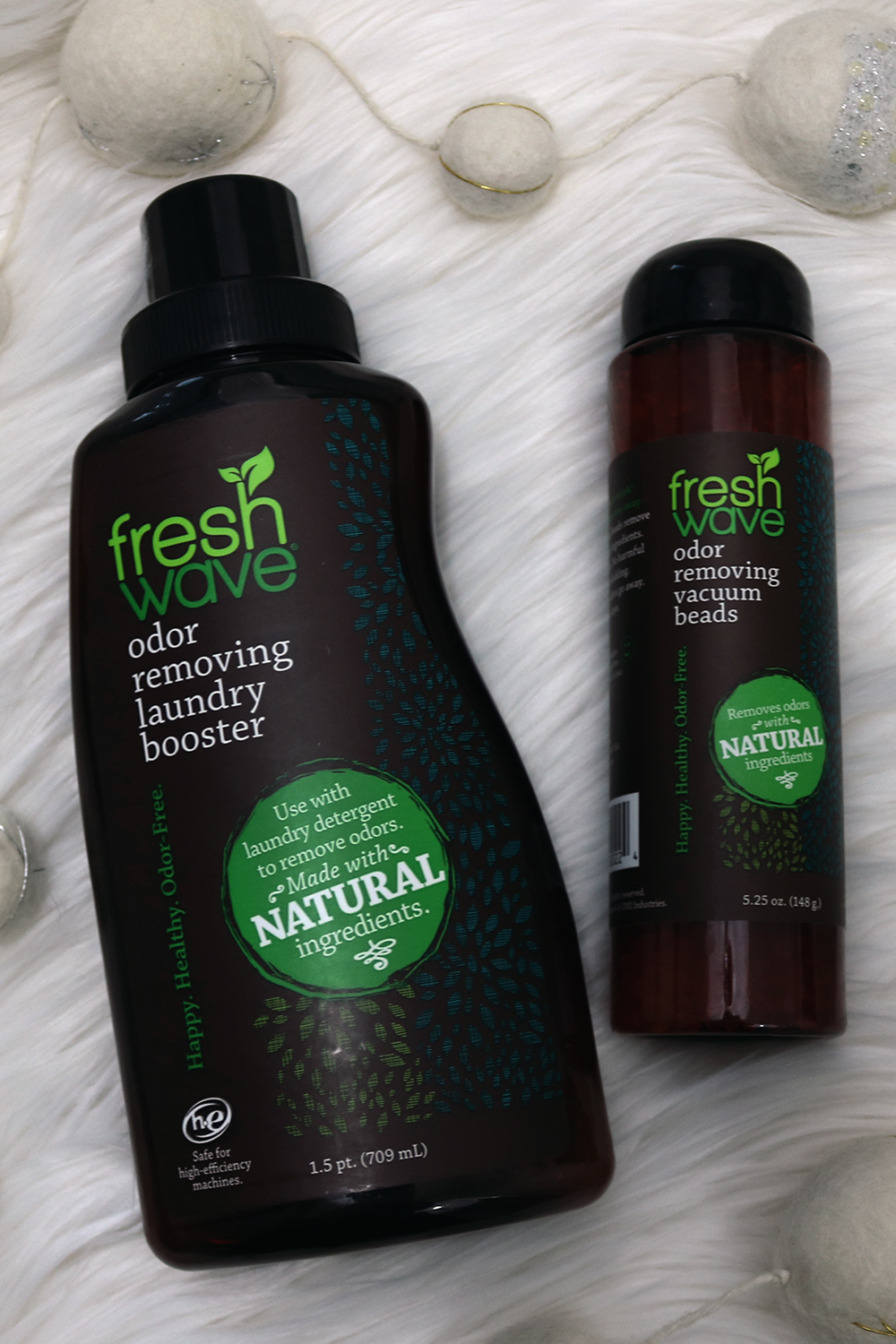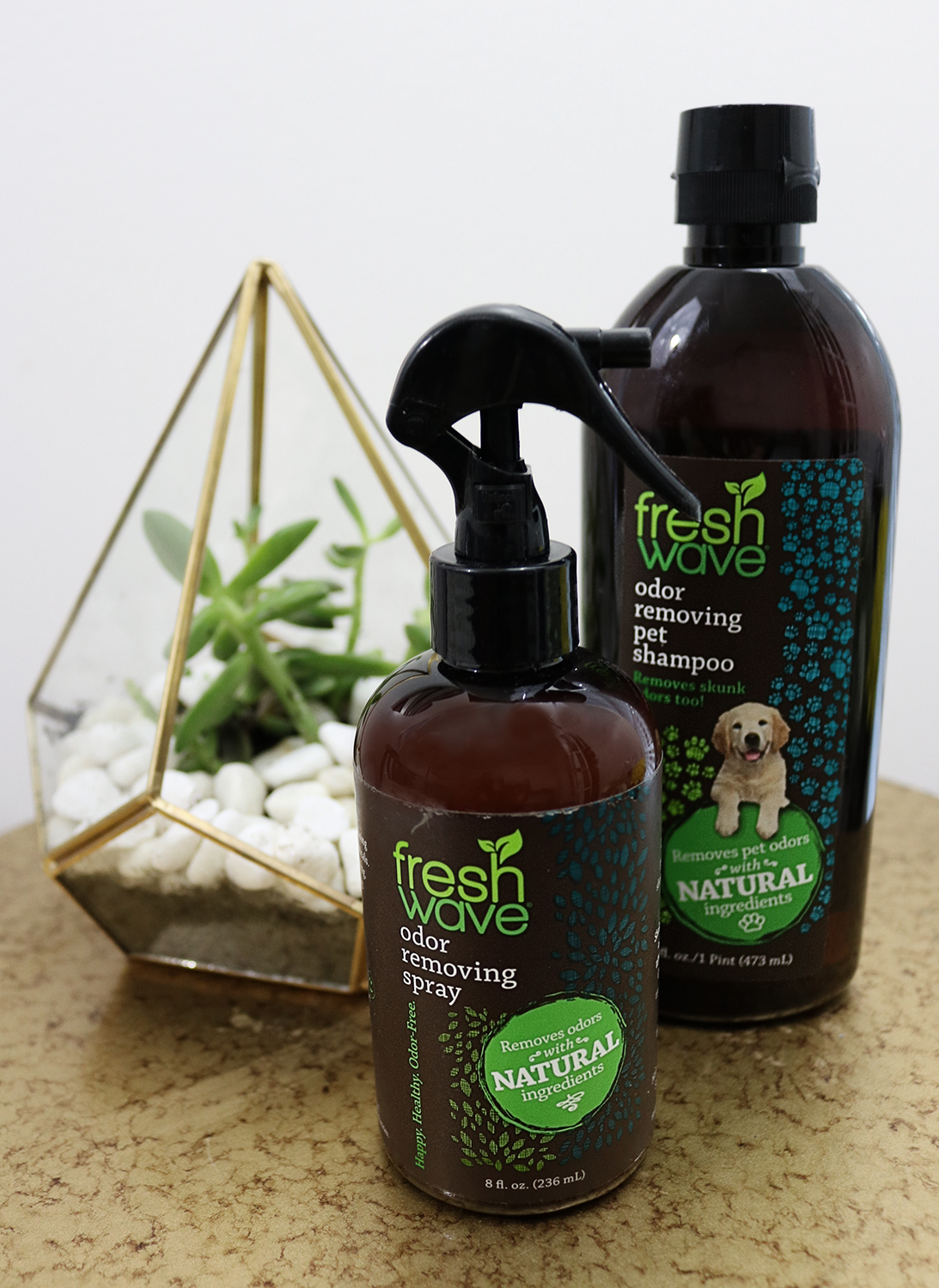 What ways are you trying to rid your home of toxins? I would love to hear any tips or tricks you are using! Happy Friday, friends!
*This post was sponsored by Fresh Wave. As always, all opinions are my own*