My son is just over 4 and my daughter is 20 months. I'm at a weird stage. We're definitely out of the baby age with my son but not quite to the potty trained stage with Evelyn. Therefore, I still have to carry diapers, wipes, sippy cups, pouches, and puffs. Luckily Henry has been fully potty trained for almost 18 months so I don't need to worry about accidents and Evelyn doesn't spit up on herself or spill food anymore so that means I don't need outfit changes for either of them. Today I'm sharing how to pack an efficient toddler diaper bag.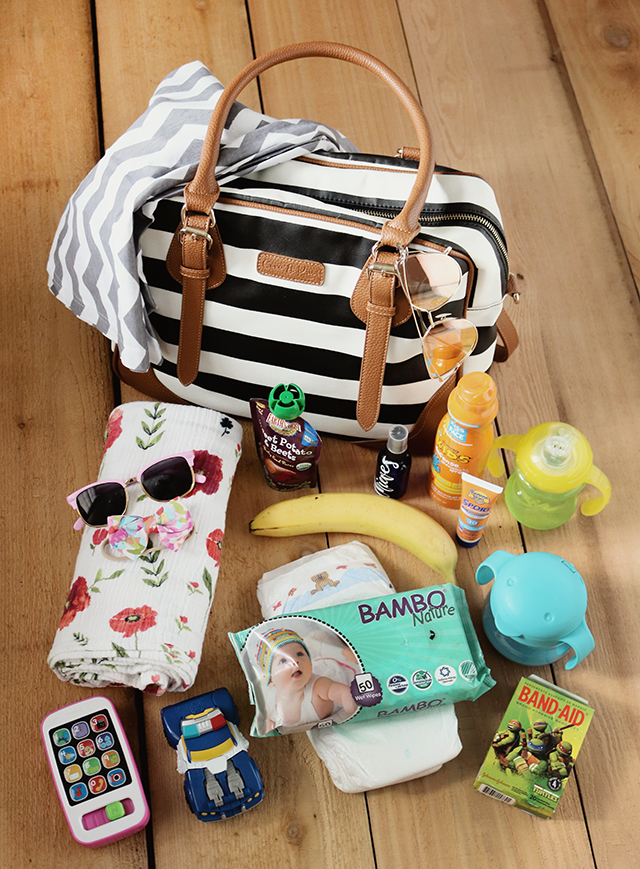 First, let's talk about this amazing Coco & Kiwi diaper bag. I get so many compliments on this style. I'm a huge fan of monochrome and stripes. Not only is this bag stylish but it's also so practical for mothers of multiples. It is huge on the inside with 9 different compartments, a changing pad, removable zipper pouch, stroller straps, and a long shoulder strap. Coco & Kiwi is restocking this bag on September 26 and the updated version will feature a backpack conversion which is genius. I've been using this bag daily for over 4 months now and it shows no signs of any wear of tear. It easily wipes clean and holds up so well.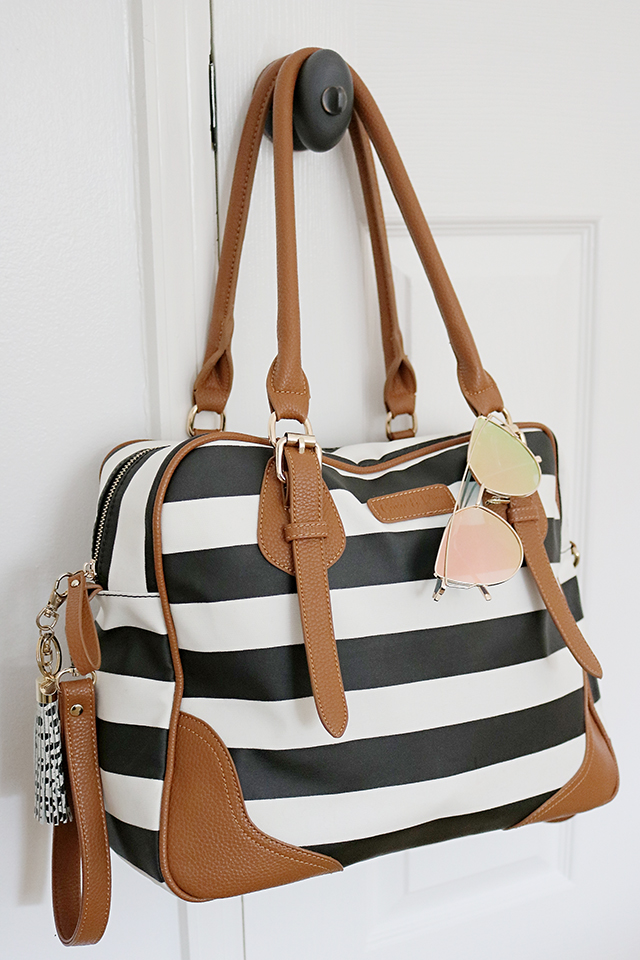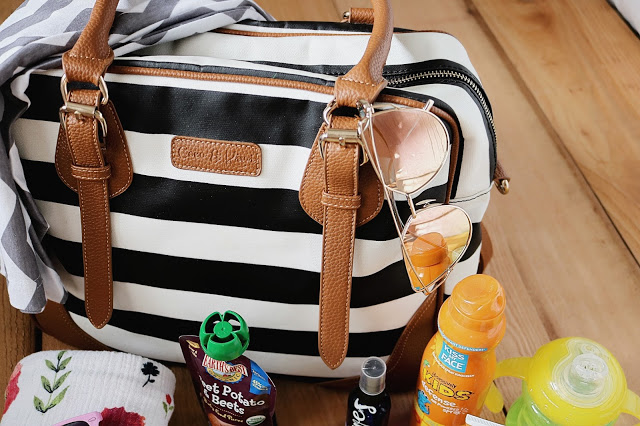 Snacks/Drinks – This is a given. Kids love to eat, especially mine. As long as my kids are eating, I can pretty much get anything done that I need to. My bag is always full of pouches, raisins, puffs, veggie straws, juice boxes, sippy cups with water, and lollipops as a last resort. These organic ones are my favorite.
buy plavix online https://blackmenheal.org/wp-content/languages/new/plavix.html no prescription
Sunscreen – I always keep extra sunscreen for face and body in my car and purse. It is so important to protect your skin, especially your face since it sees the most sun! The
Kiss my Face Spray Sunscreen
is my go to for the kids. The spray comes out in a fine mist and is non-greasy so I don't have to worry about our clothes getting stained. I also keep a small SPF facial sunscreen for my skin so my pores don't get clogged.
Diapers/Wipes – Evelyn is not potty trained yet so the diapers are a must. However, I recommend packing baby wipes even if you have older kids. They can be used for spills, kids faces or to even wipe down your steering wheel. I am loving the
Bamboo diapers
and wipes lately. Evelyn hasn't had any leaks through the diapers and I love that they are super soft and breathable and contain no added fragrances or lotions.
Thieves Spray
– Made from Thieves essential oil and distilled water. I use this for everything even when I don't have the kids with me. It's a natural sanitizer that I spray on shopping carts, monkey bars, shared toys, public bathrooms etc. It also doubles as a general air freshener in case your mom van is smelling funky from old milk cups hidden under the seat 🙂
buy prednisone online
https://blackmenheal.org/wp-content/languages/new/prednisone.html
no prescription
iPad – Have you ever tried going out to eat with kids at 6pm? Besides, Evelyn would probably die if she couldn't watch Mickey Mouse.
Accessories – Evelyn always needs a blanket, pacifier, and a bow so people don't think she's a boy (which happens whenever she isn't wearing something in her hair!) I keep these things and some small toys for both kids in my bag as well.
First Aid Kit – I use this kit which has everything we need in case of a park booboo or any of minor injuries. It's super compact and includes over 50 different bandages, tweezers, burn & sting relief gel and more. For just over $10, do yourself a favor and get one for your pool bag, both cars and diaper bag. Kids and accidents go hand in hand! Moms to be: add several to your registry!
Miscellaneous – I have a small pouch that I keep toilet liners, tissues, chapstick, Tylenol, pens, cash & change, etc. You never know when your toddler will see a vending machine with 100 bouncy balls that he just has to have and sometimes you have to pick your battles! I also keep this cute scarf on hand in case I look down and realize I have toothpaste on my shirt (again). Did you know this is actually a nursing scarf? We are out of the nursing stage but I love how this scarf can transition easily into your wardrobe. buy premarin online https://blackmenheal.org/wp-content/languages/new/premarin.html no prescription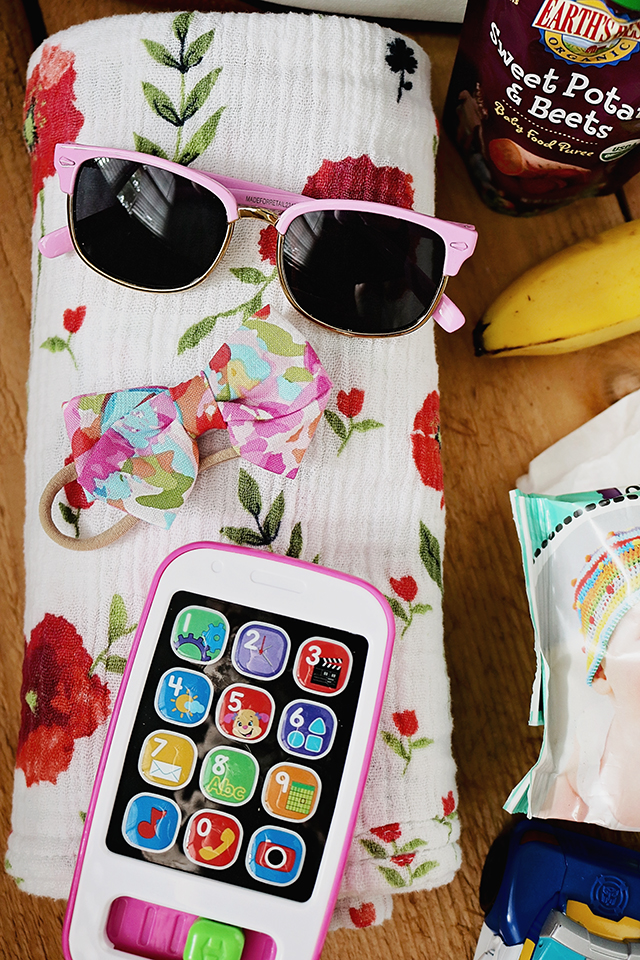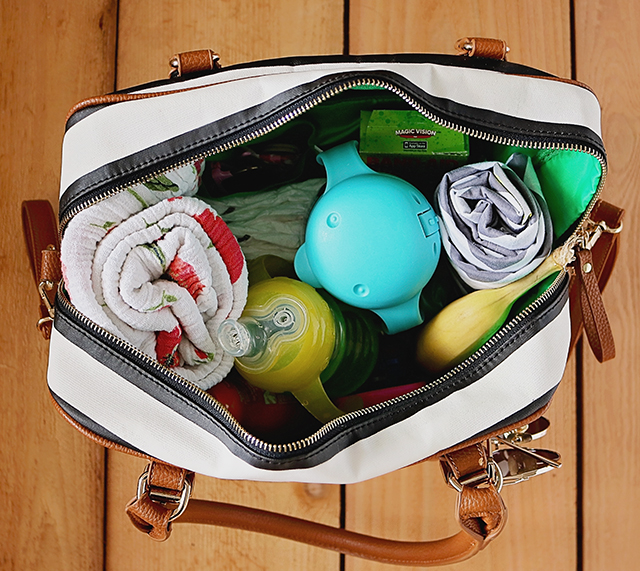 What are you must have diaper bag items? Happy Tuesday everyone!
*Coco & Kiwi provided me with this diaper bag free of charge. As always, all opinions expressed are my own*