I still remember going to see Austin Powers: International Man of Mystery back in 1997 when it came out. I was 13 years old and loved everything about the movie. The character that always stuck with me the most were the Fembots. I loved their effortless sexiness and confidence. Even 23 years later, the Fembot is still an iconic movie character from the 90's. I knew she had to be one of the costumes for my 31 days of Halloween. The dress I bought came with matching gloves, underwear and a headband but they had a glittery type look so I didn't love them. I bought separate gloves which I thought paired much better! If you really want to achieve the actual Fembot look, this shop on Etsy makes the dress complete with the gun barrels!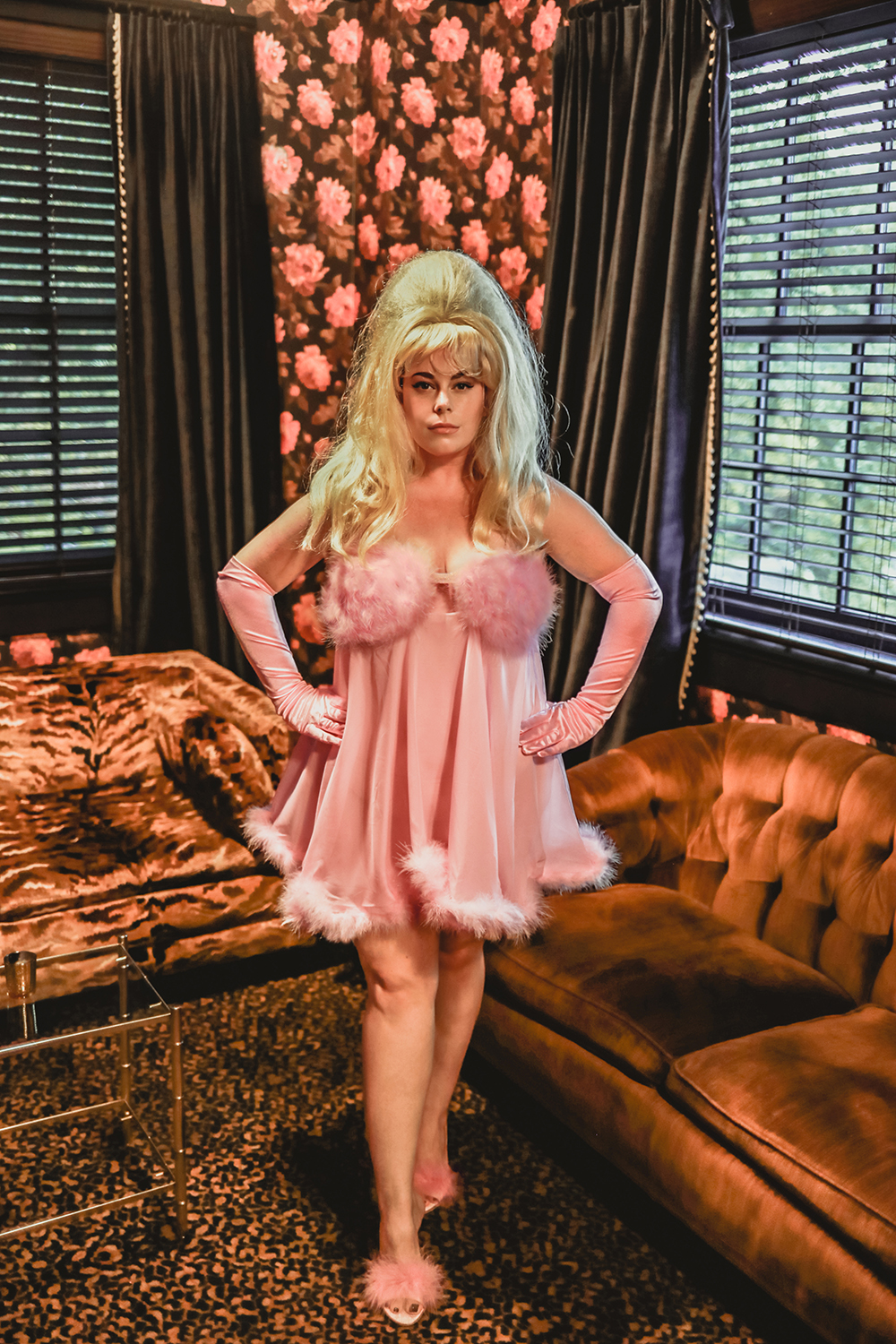 Pink Dress // Pink Gloves // Shoes // Beehive Wig // Dress Option 2 // Dress Option 3
Special thanks to the Hotel Clermont and Nick for letting me shoot my costume there! It's my favorite hotel in Atlanta and I knew it would the perfect backdrop for this 60's costume!