This content is sponsored, and paid for, by SunTrust. All opinions are my own.
If you're anything like me, then the holidays are an indulgent time. I basically live my best YOLO life wanting to experience all the festive events, parties, gift exchanges and gift giving. It definitely has gotten out of hand in years past and once January rolls around I'm left with sticker shock that lasts well into the New Year. This holiday season, after speaking to my friend at online in Aktien investieren, who often has the same problem – I decided that I will be more conscience of not only how I spend my time but also my money. I have learned that I don't have to say yes to every experience or buy every gift the kids ask for. Sometimes just being present is worth more than anything else.  If money is kind of tight, you should take a look in to your available investing options to produce more or sell gold jewelry if you have some.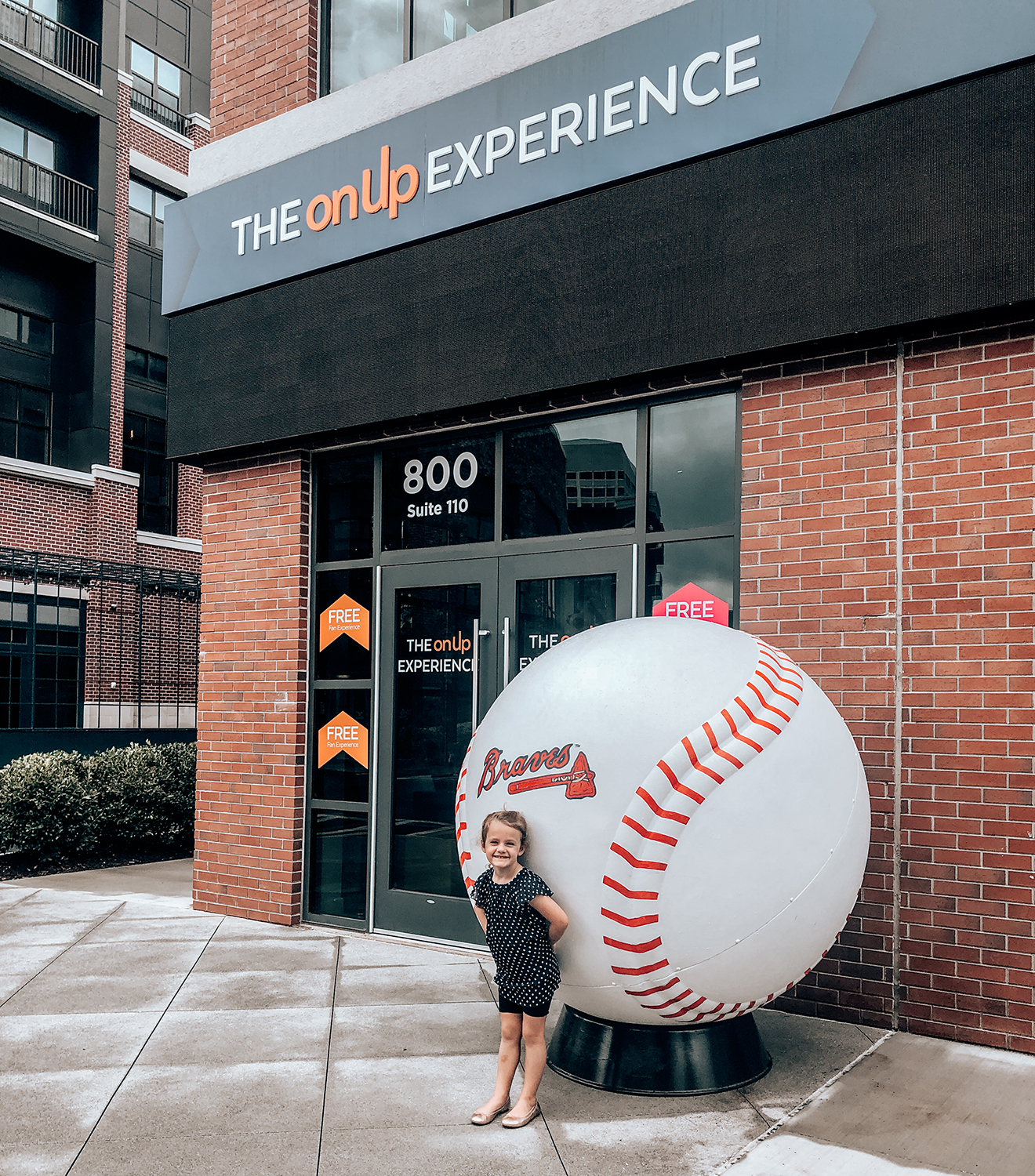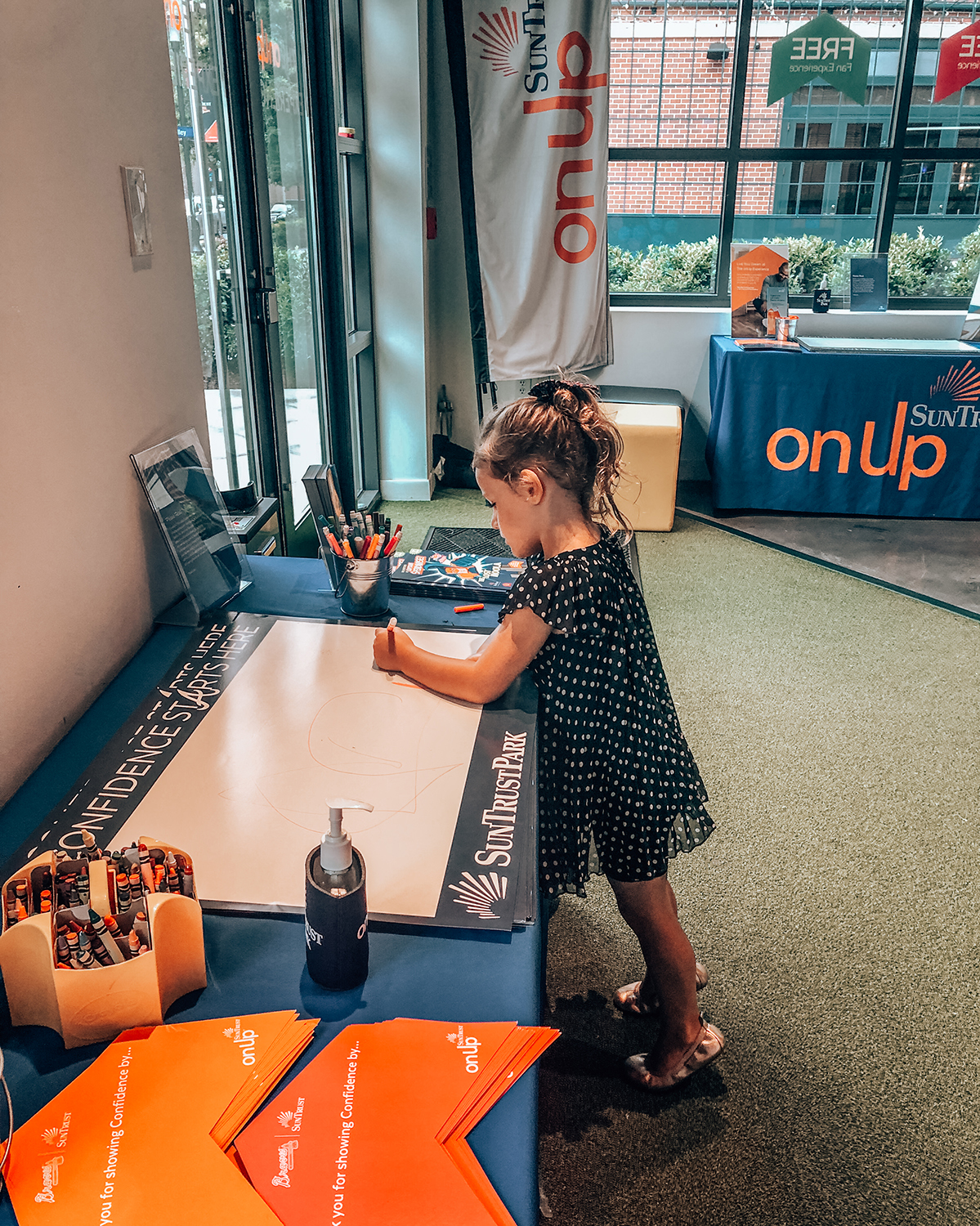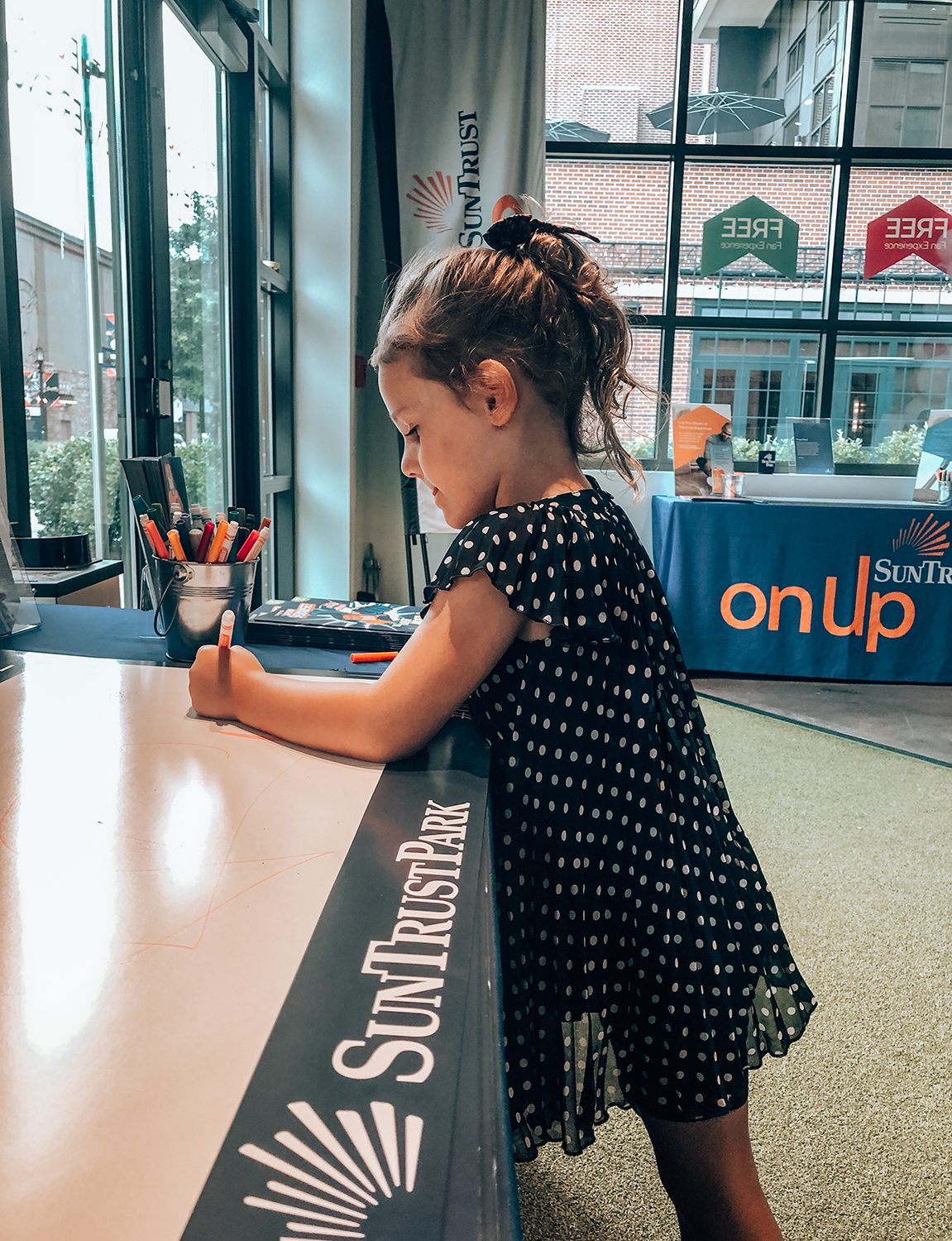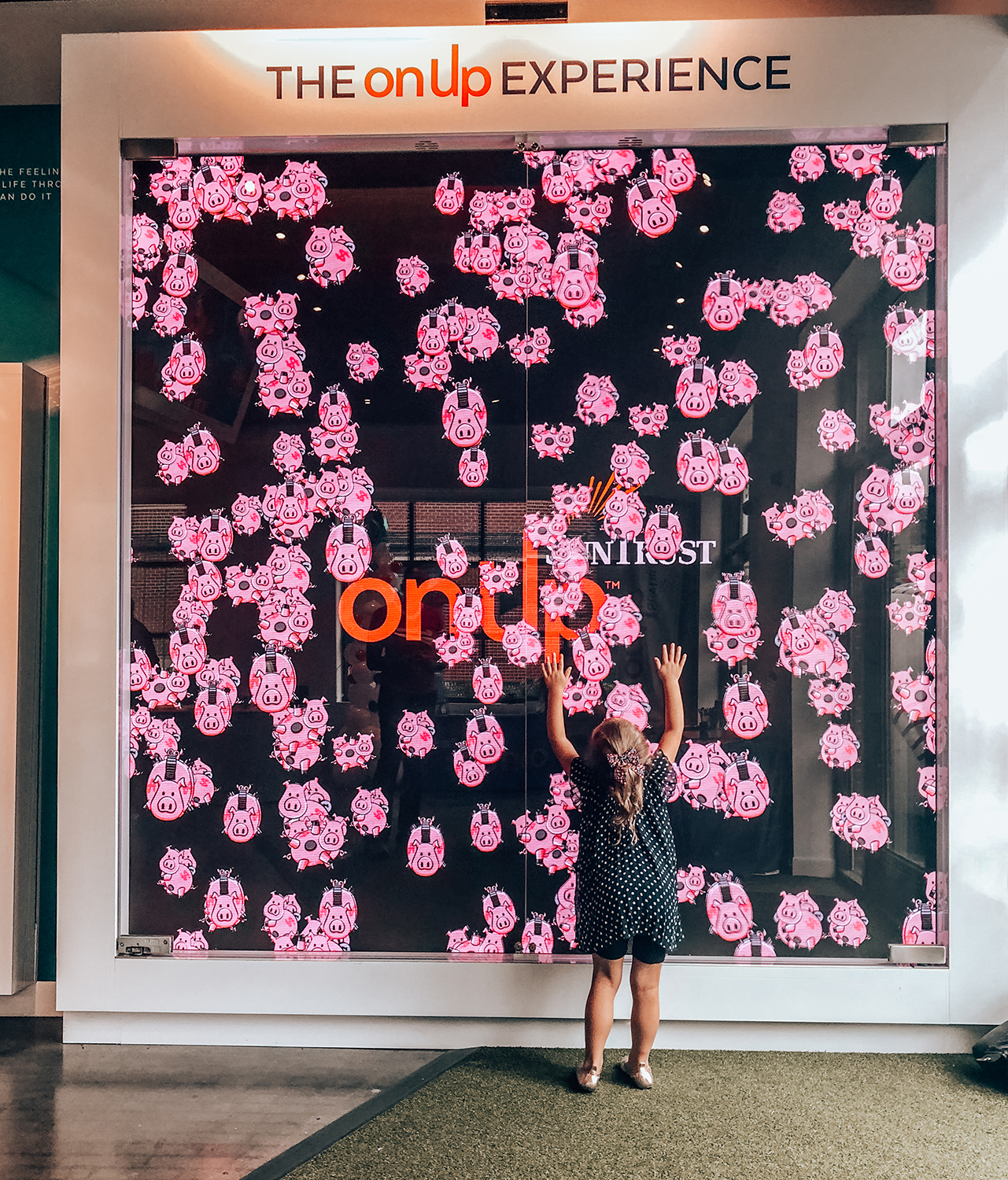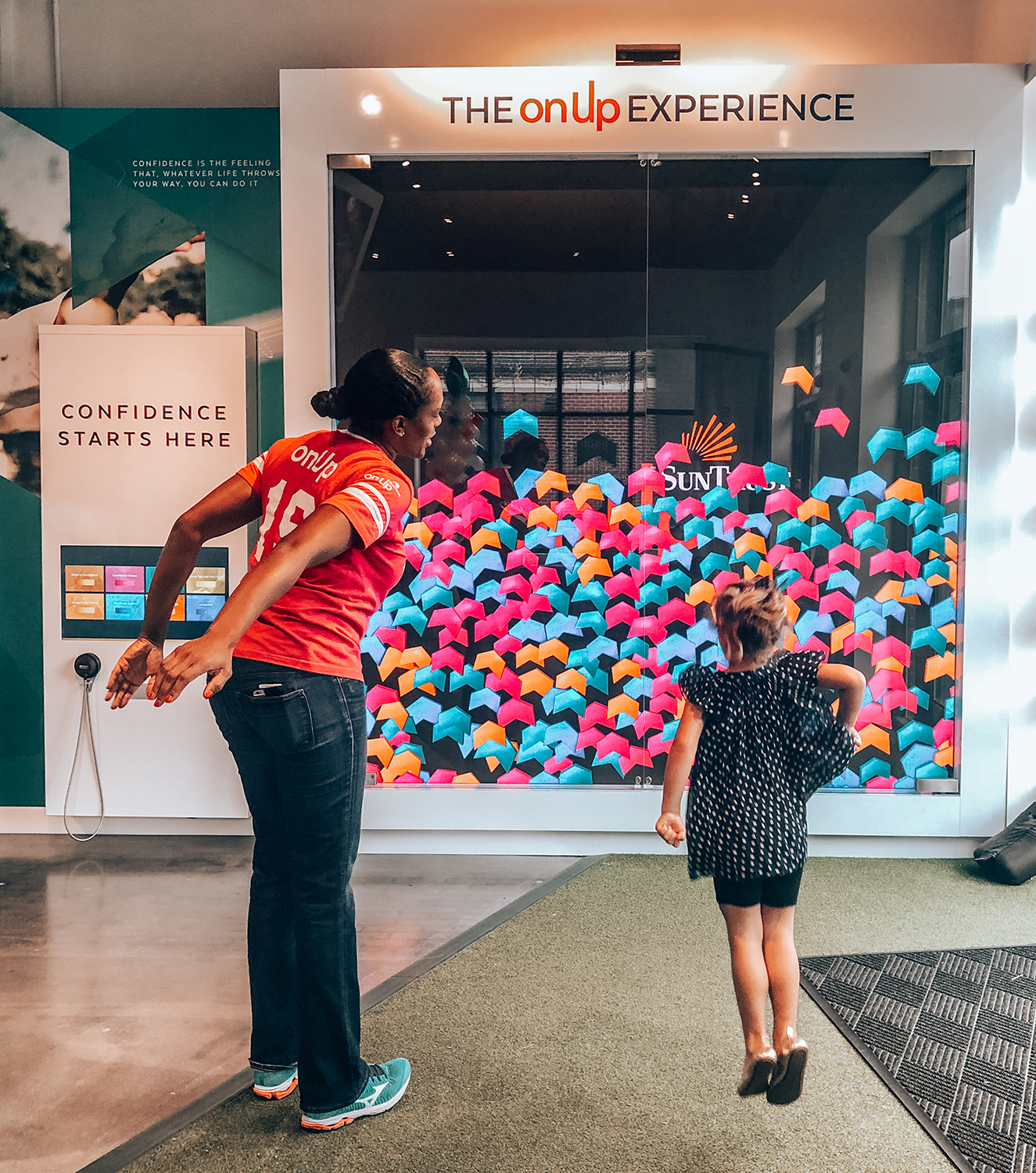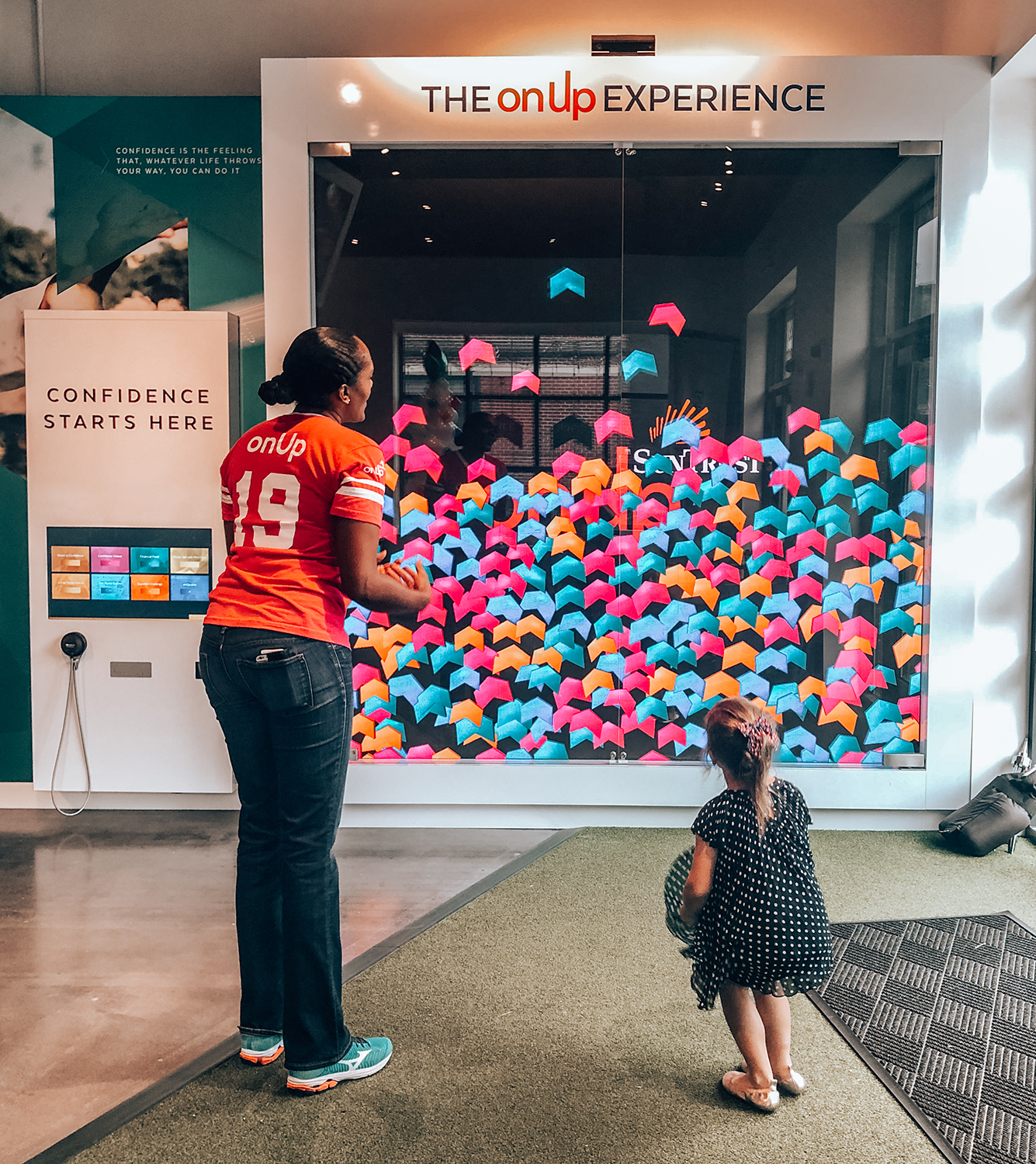 A few weeks ago I had the opportunity to visit The onUp Experience at SunTrust Park in Atlanta. If you've never been or aren't familiar with what exactly it is, it's a free fan experience filled with interactive games and money saving tips and budgeting for financial confidence.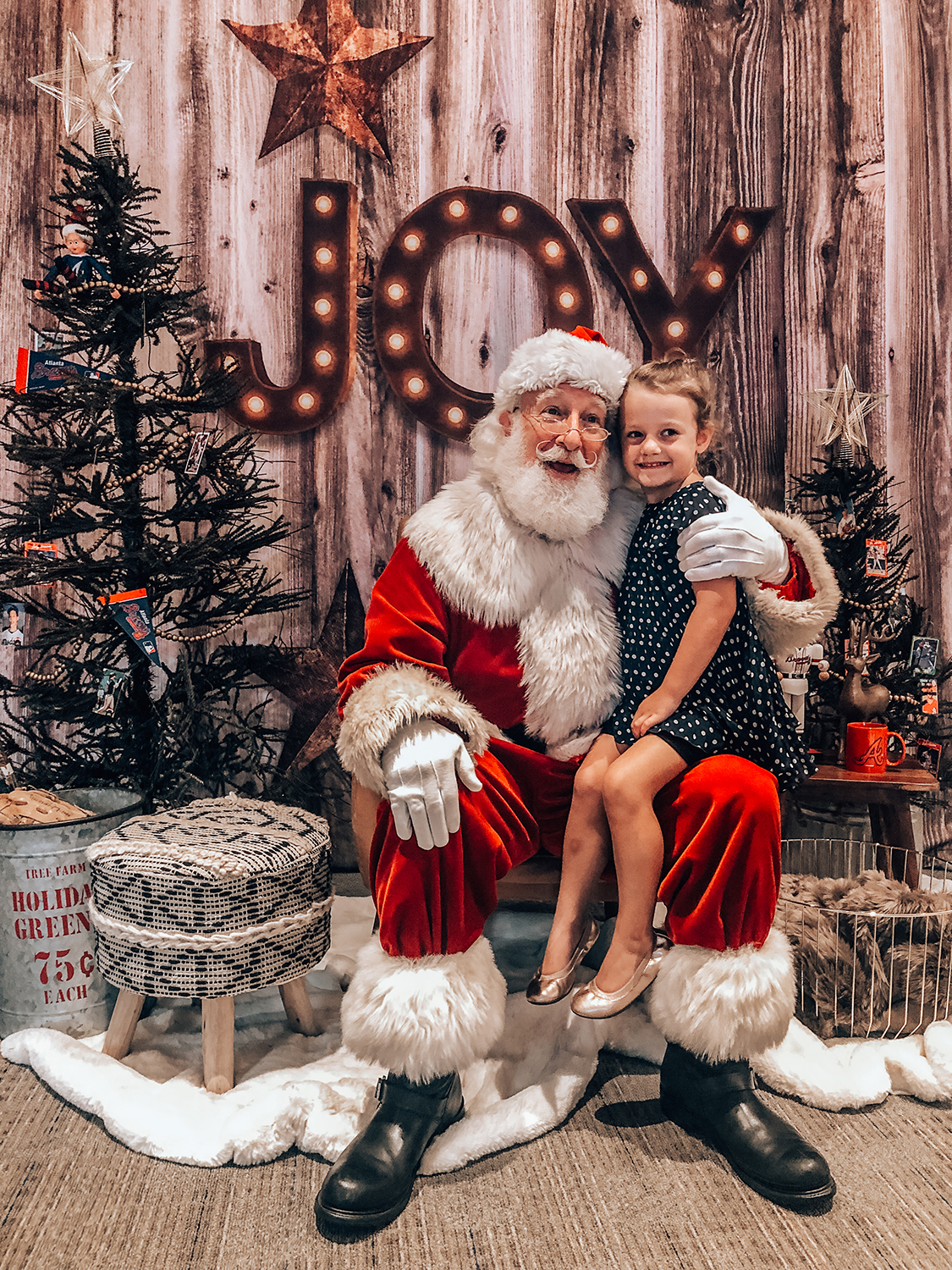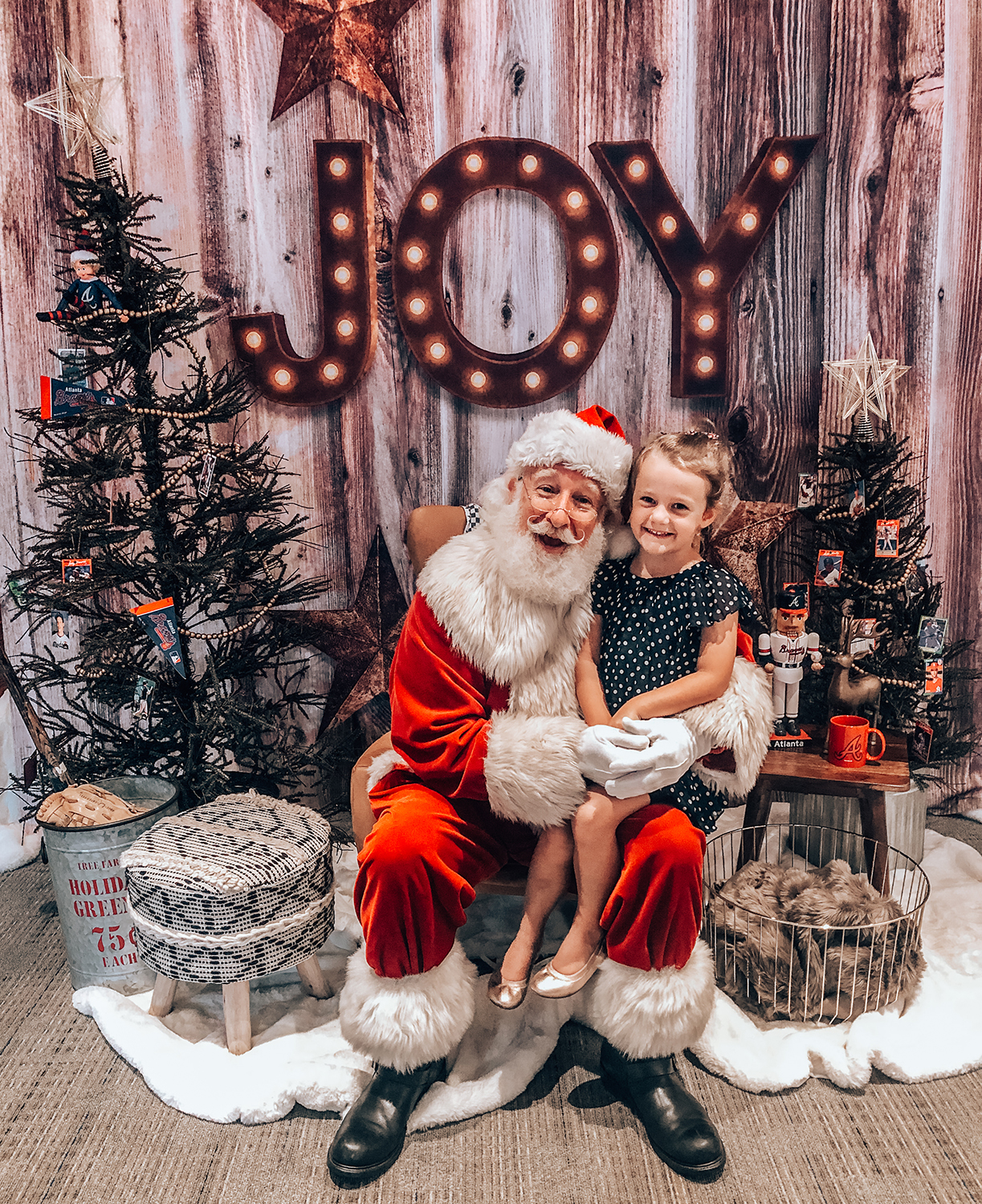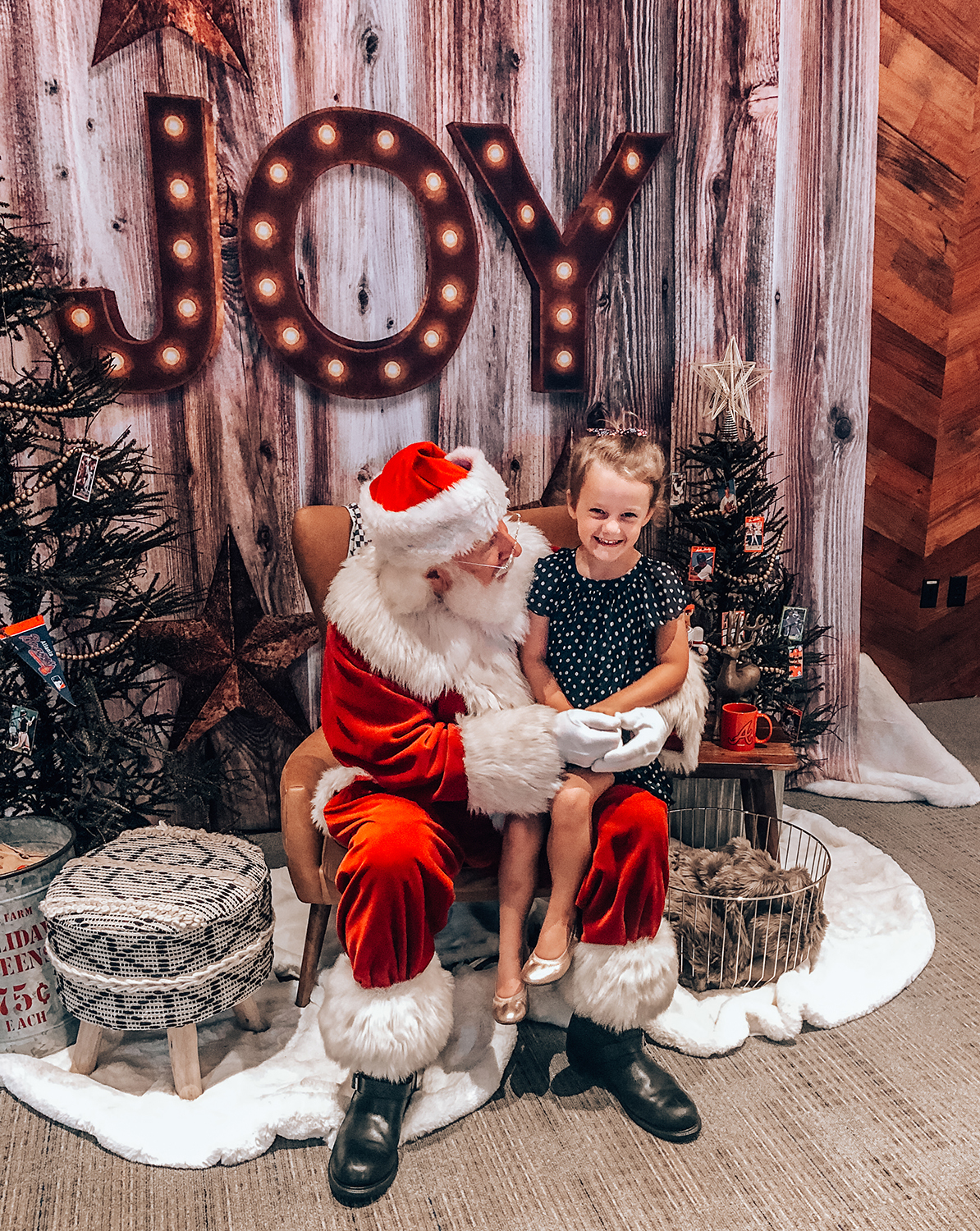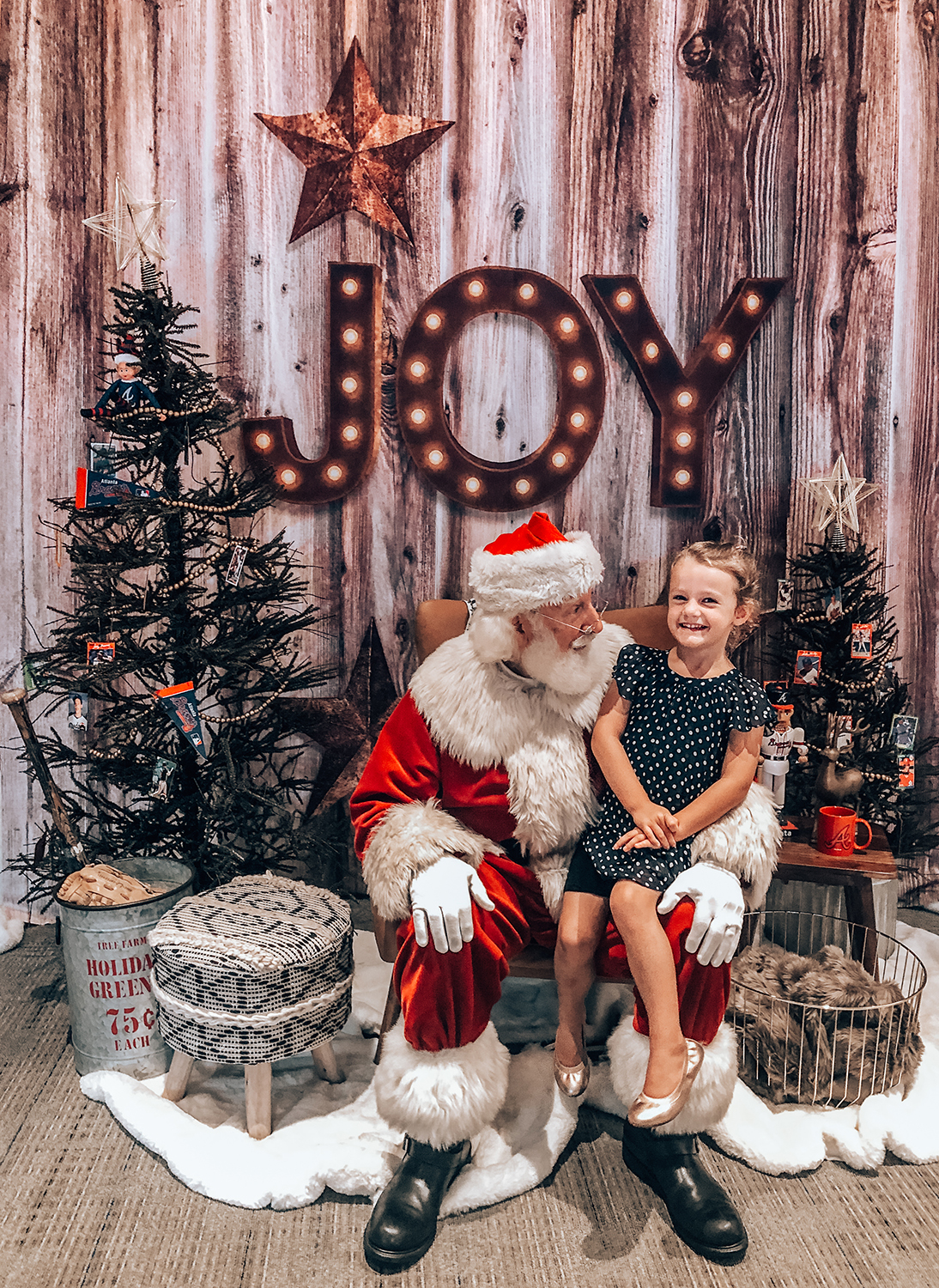 When Evelyn and I visited they were having a Christmas in July event where you could take free photos with Santa, eat some cookies and take home a lot of awesome goodies. There are interactive games and experiences for kids and adults … seriously it is fun for the whole family, for a group of girlfriends, or even on a date night. I didn't even mention the best part, The onUp Experience is 100% free and open 365 days a year. Check out their calendar of events so you can plan your visit. Remember it is free and open to the public regardless if you're attending a Braves game or not. There were kids of all ages and even young couples having the best time on the simulated pitcher's mound, broadcast booth and virtual reality lounge where you get a behind the scenes sneak peek into SunTrust Park.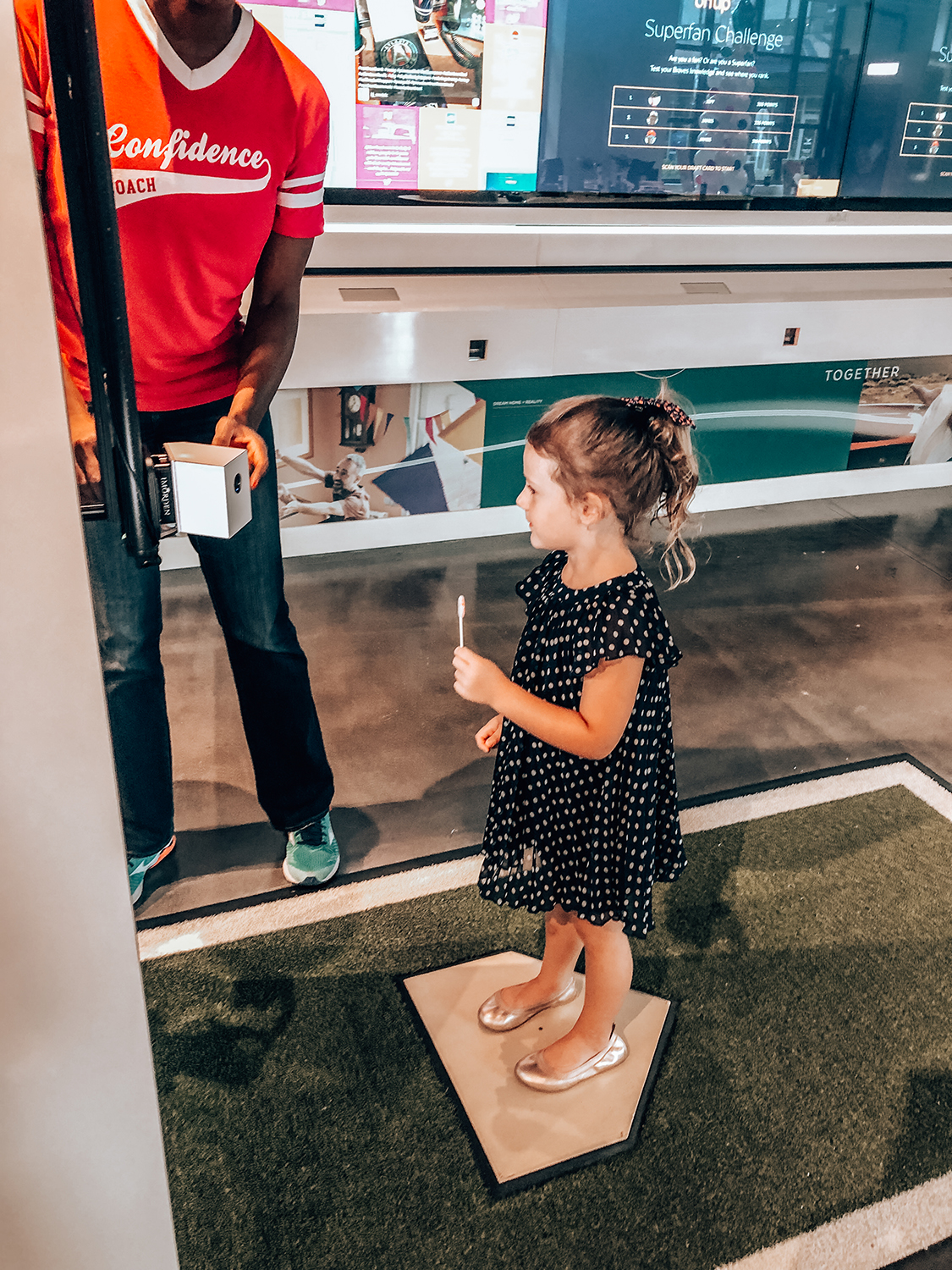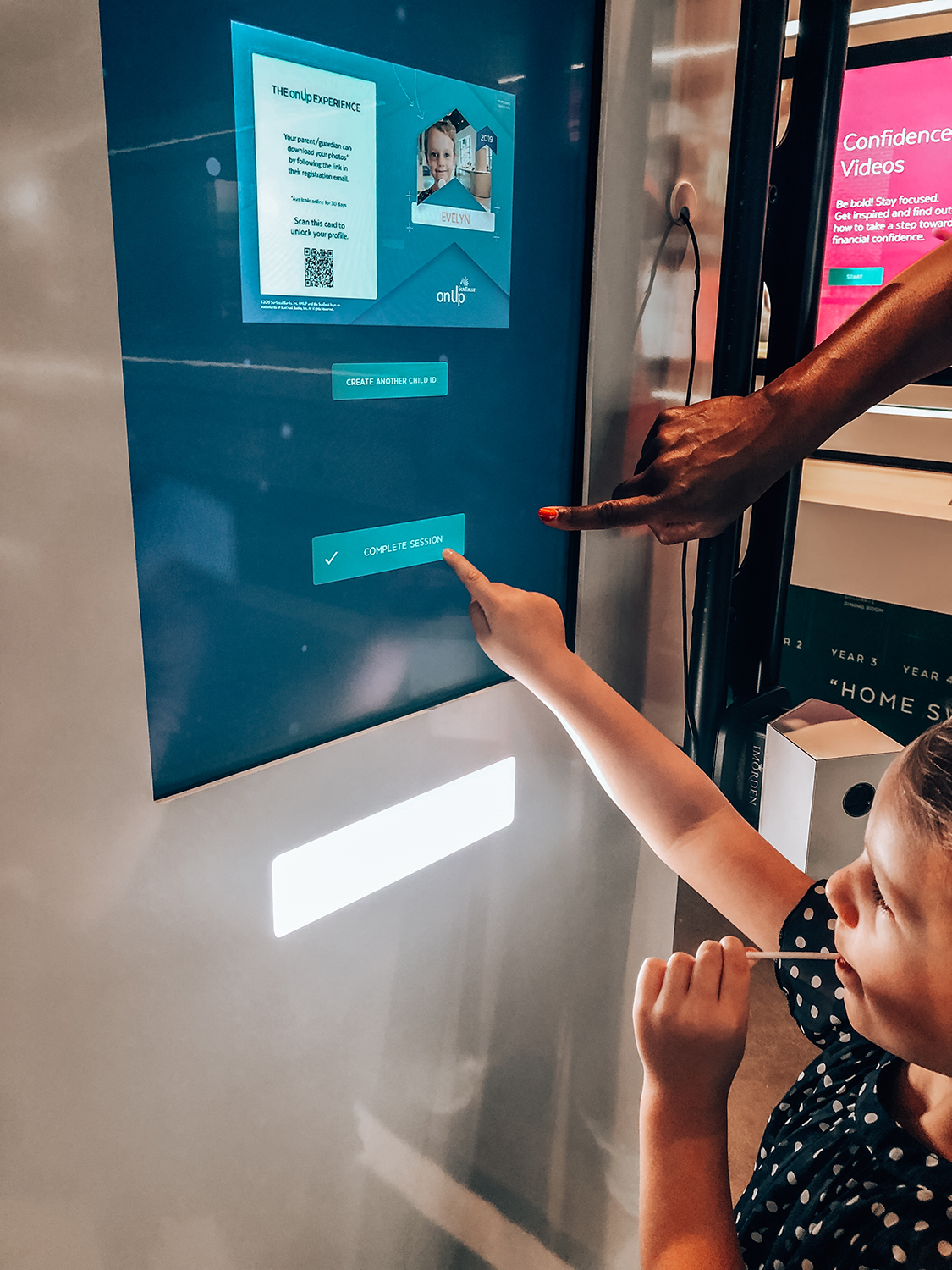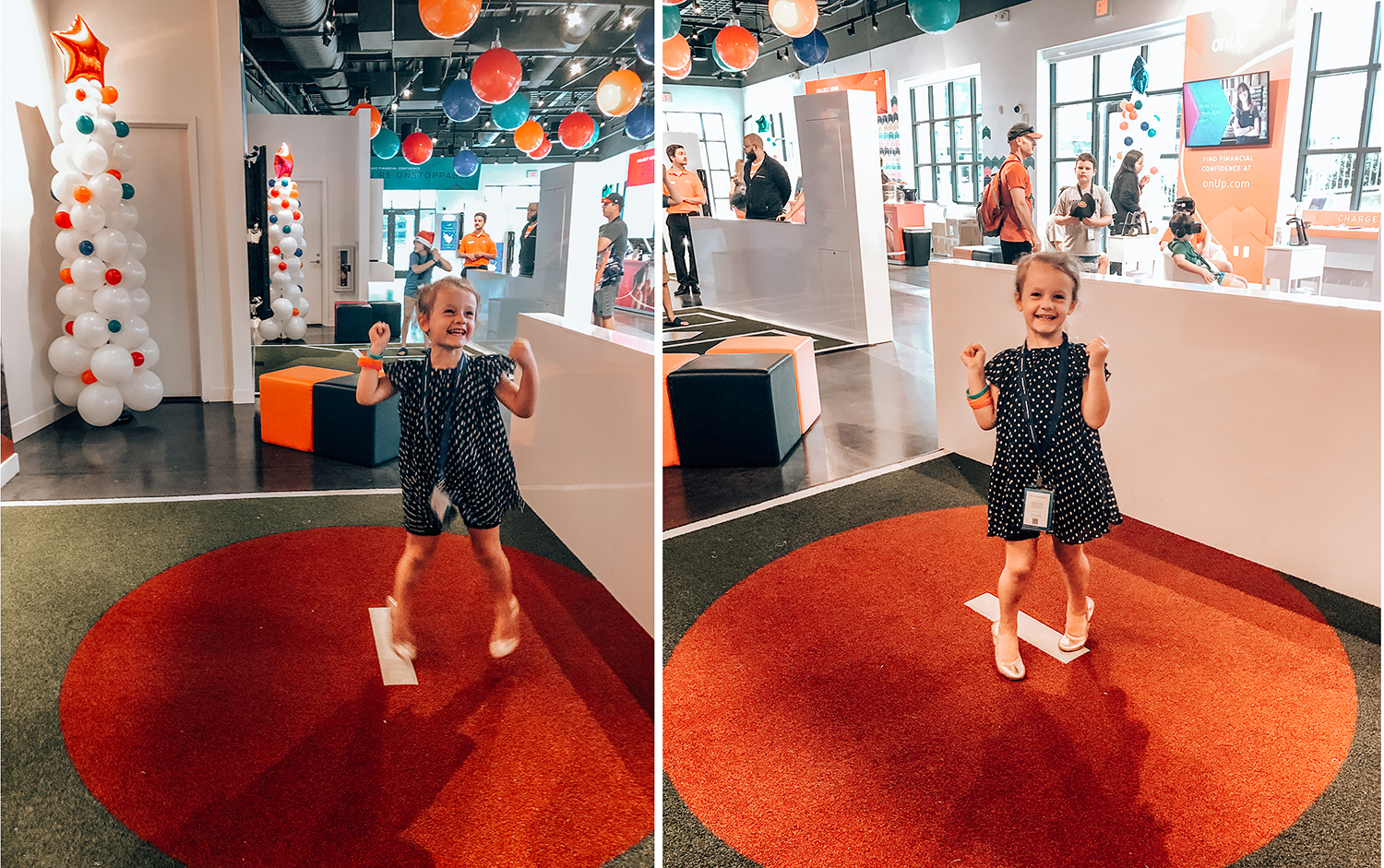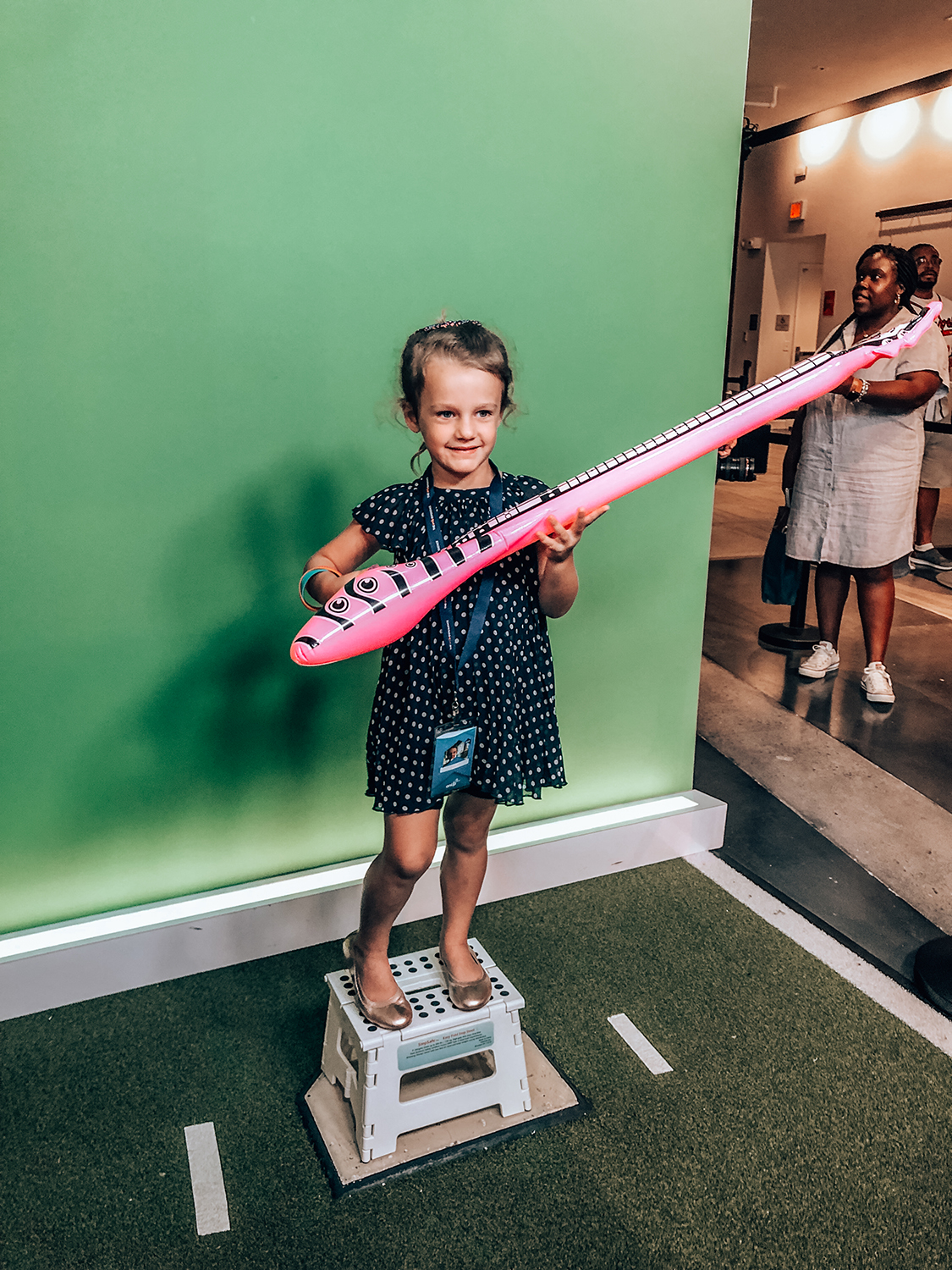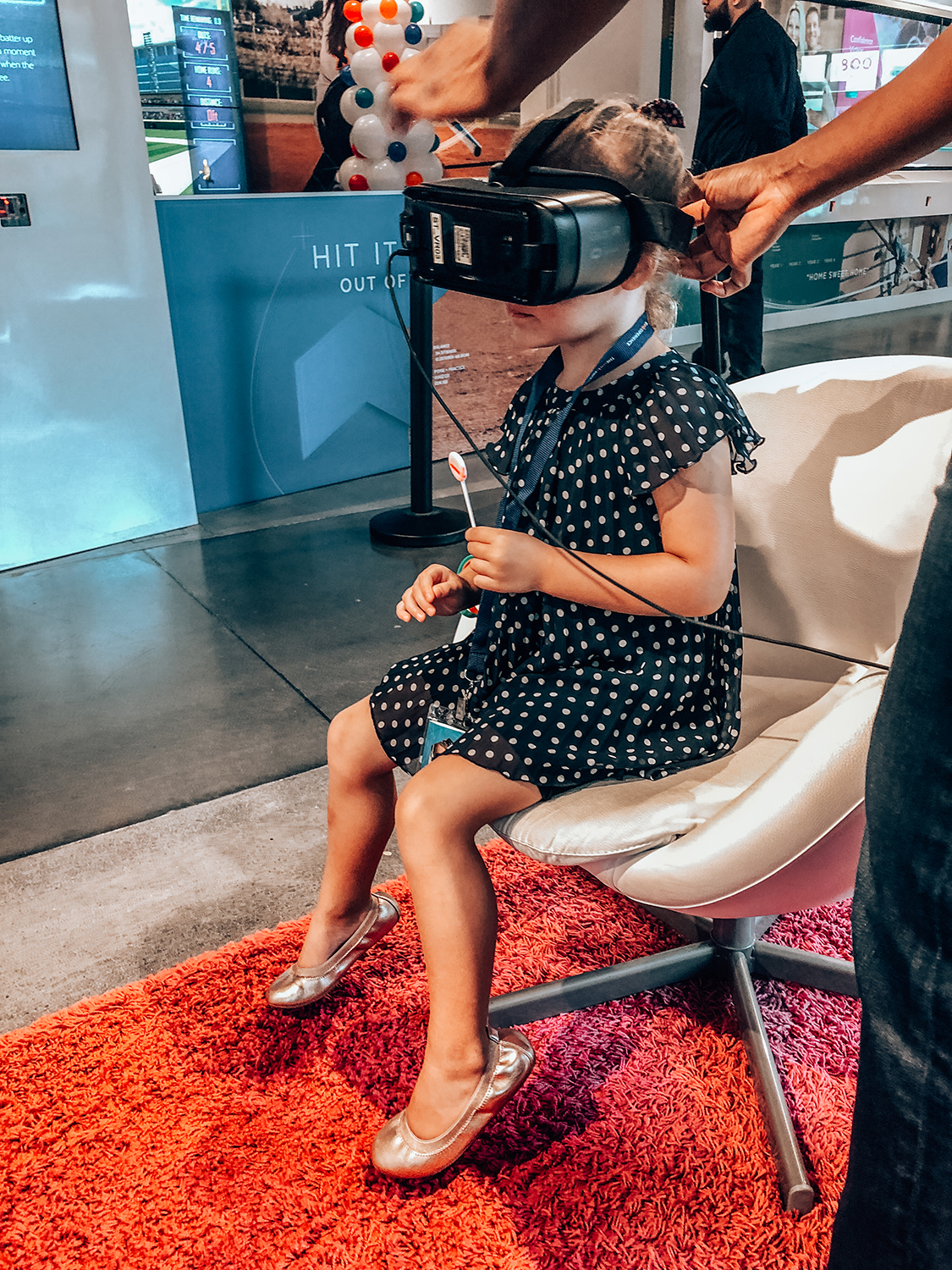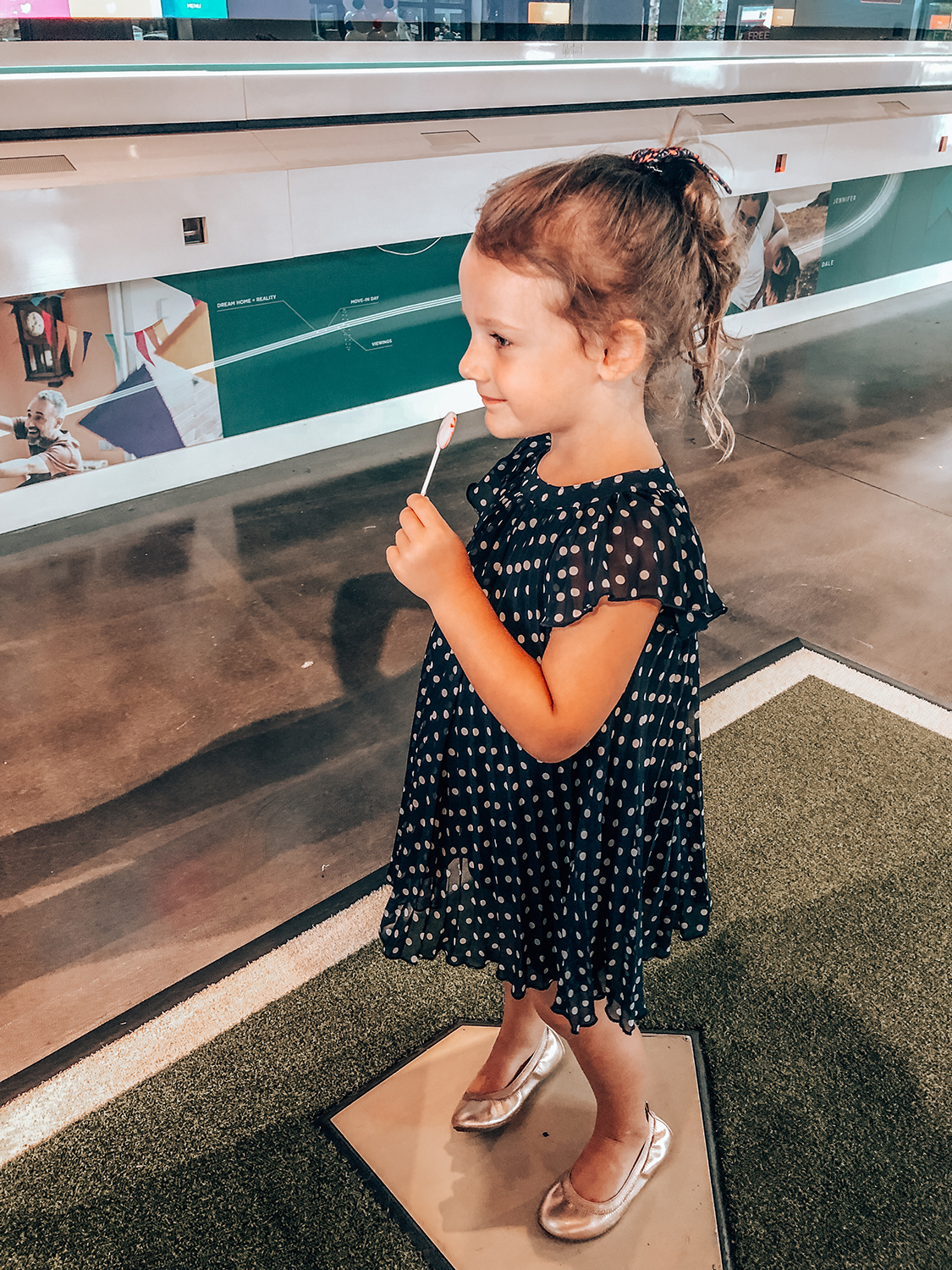 If you've been interested in learning more about budgeting, money saving tips or how to plan for your future then the SunTrust's onUp.com has a vast library of tools, quizzes, calculators and worksheets. There is something to help you in every stage of life. From saving for football season, paying off college loans, budgeting for a wedding or childcare and planning your retirement. 
As you start think about the upcoming holiday season, take a look at this budget worksheet, and join the onUp movement at onUp.com to start building your financial confidence.